The EDM music scene has blown up over the last 10 years and has become one of the most popular genres. People from around the world have been flocking to festivals to see the current top artists and dance alongside like-minded people.
Most of the events focus on a new way of living and convey a message of connectedness, sustainability, and, most importantly, fun.
If you've ever attended an EDM festival, you are all too familiar with the thrill of arriving on the first day with your glasses and bumbag in tow – or enough light-up and shimmer rave wear to be seen twinkling from space. But what is it about EDM music festivals that evokes that exuberant, unfettered happiness? It's difficult to put into words – but we think it is escapism and a shared experience united by music that does it for us.
EDM Music festivals offer the freedom to show your actual personality and experiment with your identity because you are surrounded by strangers who are all there to share an experience with you. You can cover yourself in glitter, paint, or costume jewelry; everything goes, and that is almost as freeing as the music.
Today, there are a lot of festivals to choose from. If you're new to the EDM world, it's easy to be overwhelmed by the sheer number of options. To help you sift through the events, we put together a list of the 10 best EDM festivals in the world. So, put on your dancing shoes, and let's check them out!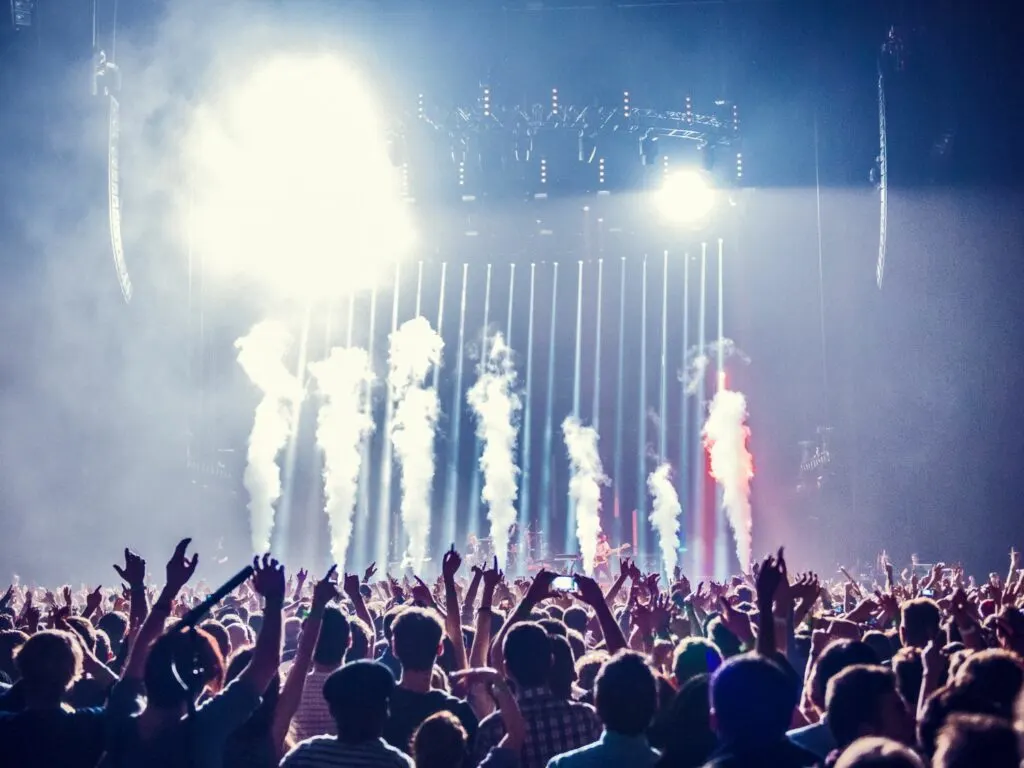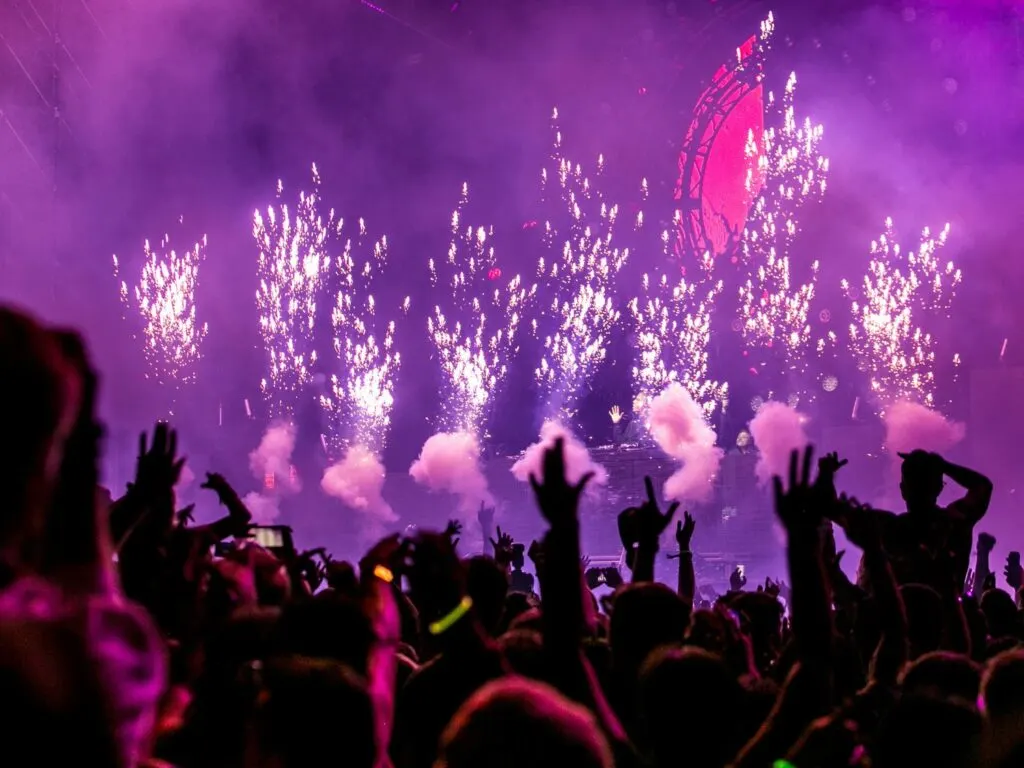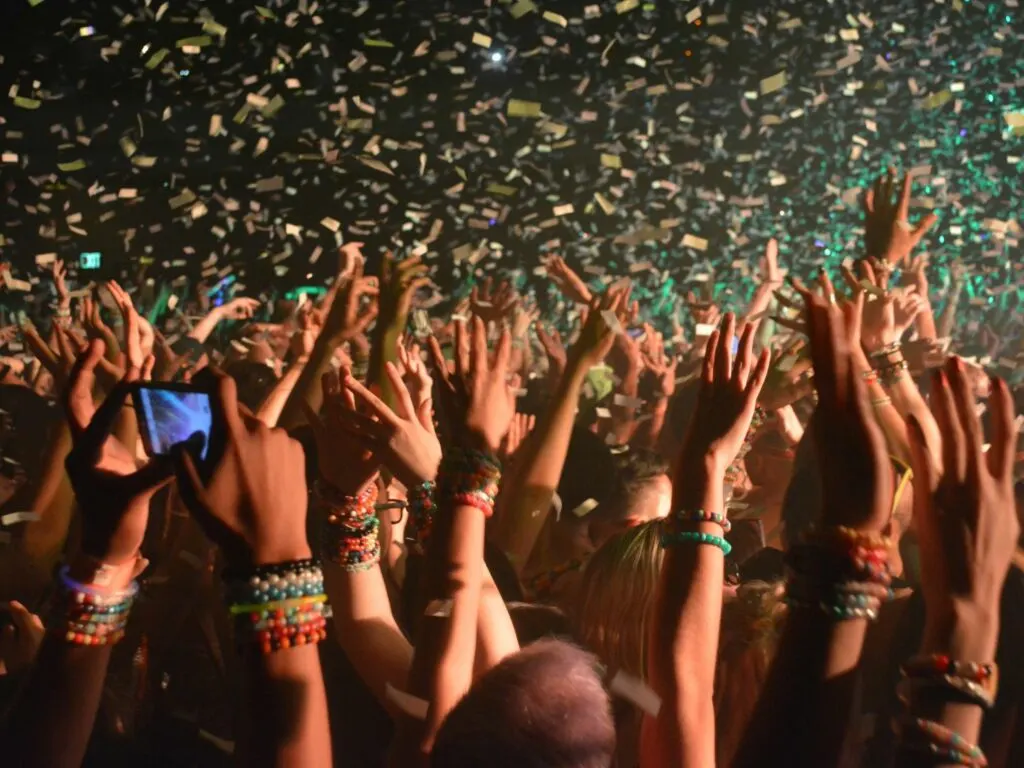 If you're into EDM festivals, chances are you've heard about Ultra Music Festival. It was first started in 1999 on the sandy beaches of Miami and has blossomed into a globally known phenomenon. The festival takes place every year during March, where top headliners around the world perform to over a hundred thousand fans–it's a booming experience. DJ Mag, one of the biggest magazines dedicated to the EDM scene, voted Ultra Music Festival the #1 festival in the world three times in a row.
Ultra doesn't just stop in Miami. Their international brand, Ultra WorldWide, takes the festival to countries like Australia, Brazil, China, India, Japan, Mexico, and many more locations. The company holds the achievement of hosting the first festival in Japan to bring in over 500,000–that's a lot of people.
So, if you have the opportunity to get the original Ultra Music Festival in Miami, do it! But if you're looking for something outside of the United States, keep an eye out on Ultra WorldWide's calendar. In 2023, the festival is already planned to be brought to Europe and South Africa, with more destinations to be announced.
To many, Tomorrowland is thought to be the ultimate EDM festival. It's loud; it's bright; it's a non-stop futuristic party. The festival is held in Bloom, Belgium, and people from every nook and cranny of the world scramble to buy tickets. In 2022, the festival brought in more than 600,000 people–yes, you read that number correctly. Oh, and the festival sells out in less than a minute each year. So, if you want to go, you need to be ready to click and refresh over and over again.
The massive crowds Tomorrowland pulls in have labeled it the biggest EDM event of the year, but it wasn't always that way. When it first started in 2005, there was an audience of around 10,000 people. By 2011, it became an internationally renowned event. Part of its success is due to the festival's altruistic, positive beliefs and messages.
Here's how the company describes the people behind the events and the attendees, "We are The People of Tomorrow. We believe in enjoying life to the fullest without having to compromise everything. We are responsible for the generation of tomorrow and respect each other and Mother Nature."
The primary festival takes place at the end of July, but there's now a winter festival that will take place in March of 2023 at a French ski resort.
Don't miss out on the biggest, wildest, and friendliest festival of the year!
Las Vegas is where top artists come to perform each year, so it's no surprise that it would also host one of the best EDM festivals in the world. Electric Daisy Carnival, more commonly referred to as EDC, is held at the Las Vegas Motor Way every May. Sin City is known for taking things to the extreme, and you can expect that and so much more at the festival. The entire motorway is transformed into an adult carnival with Ferris wheels, swings, and more. There are nine stages to choose from, and each has its own specific vibe. Kinetic Field is the main stage where the headliners put on spectacular shows behind an insane light show. The festival brings in more than 400,000 people, averaging about 134,000 visitors each day.
To give you an idea of the ridiculous talent that EDC brings in each year, let's check out the headliners of the 2022 lineup. The main stages included artists such as Timmy Trumpet, Fisherr, Porter Robinson, DJ Snake, Grimes, and Zedd. In typical Vegas fashion, the party goes till 5:30 a.m. each day. If you attend, I guarantee you'll have plenty of stories to tell. But remember, what happens in Vegas stays in Vegas.
Ahh, New York City! The city that never sleeps. In September of each year, New York City puts on Electric Zoo–a wildly popular EDM festival that lives up to NYC's reputation. The festival takes place at Randall's Island Park, right between Manhattan, Queens, and the Bronx. As the name suggests, the park is literally an island, adding to the amazing atmosphere of the event. There's a bridge you can walk or drive over, but I suggest taking the ferry. How often do you get to take a boat to an EDM island, you know?
For many artists, performing in New York City is the pinnacle of their career–at least in the United States. So it only makes sense that the Electro Zoo is able to bring in EDM's most popular performers. The 2022 event will include names like Diplo, Slander, Porter Robinson, Gorgon City, Tchami, Martin Garrix, and many, many others.
Like many of these festivals that blew up in popularity, Electric Zoo is known for taking its extraordinary event to other countries. Various editions of the festival have been hosted in Mexico City, Shanghai, Tokyo, and São Paulo. Keep an eye out for international announcements to get an even more unique experience of one of the best EDM festivals in the world.
In 2000, the first Sensation festival took place in Amsterdam, but it failed to sell out. Twenty years later, the event has become one of Europe's main EDM festivals.
Its popularity allowed the company behind it to take the show on the road, and the festival has been hosted in 35 countries, including cities like St. Petersburg and Melbourne. After time away, the Sensation festival returned to its roots and put on an incredible event back in Amsterdam. The main stage was graced by Acraze, Diplo & MK, Franky Rizardo, Malaa, and other top artists.
The festival theme is based on saying Yes. Some of the event's mantras are, "Yes to love. Yes to groove. Yes to extravaganza." It's one of those events where you'll walk away feeling like a brand-new person with a fresh perspective on life. The idea of a clean slate and a new beginning is further symbolized in the festival's white dress code. It's a truly special event that EDM lovers should put on their bucket lists.
Let's turn our attention to the largest festival in Asia–Sunburn Festival. The event takes place on the beaches of Vagator Goa, India (it has also been held in Pune, Maharashtra). The production company behind the event is known for putting together some of the most incredible stages, and light shows in the EDM scene.
The most recent events have been bringing in over 300,000 people, and big crowds equal big performers. Even though India might seem like a long way to travel for DJs, the event has booked names like Tiesto, Avicii, Deadmau5, and David Guetta. The festival also does a great job at highlighting EDM DJs from Asia that may not get the international attention they deserve.
Each day of the event, before the music starts bumping, there are wonderful art projects and workshops to discover. The overall festival is a full-on cultural experience that adds to an already outstanding trip to India.
The Electric Forest Festival got its start in 2011 when artists and music lovers flooded into Rothbury, Michigan. Over the last 10 years, it has morphed into one of the most epic EDM events not just in the United States but in the world. Unlike many other festivals that take place indoors and on motorways and open fields, the Electric Forest Festival, quite literally, takes place in a forest. Within the trees, there are art installations, campsites, and stages where performers keep the party going throughout the night.
Each year, the event takes place in June and is known for bringing together a passionate community and outstanding performers. Some of the past musicians include names like Bonobo, Flume, and Odesza. The festival's focus on art installations is one of the features that sets the event apart from others. You can check out the 2022 artist lineup and see what each person and group has to offer (the lineup changes every year with some overlapping guests).
When you ask people what the best EDM festival in the UK is, there's a good chance they'll answer, Uhh, Creamfields, obviously. The festival doesn't pull in record-breaking crowds like some of the other events, but it's a serious festival in the EDM community. About 70,000 people show up each day, which adds up to around 280,000 for the entire four-day event.
Since the festival's first appearance in 1998, it's been held at a few different locations. But from 2006 to 2022, Daresbury has been the home to the awesome event and will likely be the main location for years to come. However, Creamfields has taken its EDM party internationally as well.
The UK is a hotspot for EDM, and Creamfields repeatedly books the most desirable lineups. In 2022, the main stages hosted Calvin Harris, MK, Solardo, David Guetta, Alesso, and other household names. Creamfields shows no signs of slowing down, so you can expect each year to get bigger, brighter, and more exciting.
The Netherlands has become a top location for EDM festivals and events, and it's all thanks to Mysteryland. The event is the country's first dance festival. For over 10 years, it was just a one-day event, but in 2015 it evolved into a full-blown three-day dance party that happens every August. The festival claims to bring in over 100,000 guests of more than 100 nationalities.
Each year, 300 artists keep the dance going with top-tier music featuring genres like deep-house, trance, techno, and more. When you attend the event, you'll have your pick of dancing and mingling with others on outdoor dance floors and epic tents full of dazzling lights.
Sometimes, it can be hard to escape the crowds and noise at festivals, but at Mysteryland, you can take a break from all the action by taking paths throughout the forests. Along the routes, you'll find places to chill out, art installations, and food vendors. Or take a walk over to the Healing Garden for a little yoga, meditation, and spiritual ceremonies.
Mysterland is a festival you just won't regret going to!
In the Cluj Arena of Romania, the Untold Festival has been bringing massive crowds each year. The EDM community considers it to be one of the top European events, and the crowds of over 370,000 prove its popularity. Untold's 10 stages put on 200+ artists and a spectacular atmosphere. With such a big reputation, you can expect stunning light shows, epic stages, and an absolutely electric crowd.
The festival is similar to EDC, as it has various attractions like Ferris wheels and other rides to liven up the experience. But don't worry about being bored, because the music and party go on for 24 hours a day. That adds up to more than 100 hours of music and dancing, so be prepared!
---
EDM isn't going anywhere anytime soon. If you haven't experienced one of the best EDM festivals in the world, well, we really can't recommend it enough. Each event has its own qualities, but no matter which one you choose to attend, you'll have the chance to be a part of beautiful communities. Always remember to stay hydrated and safe during these multi-day events to ensure you have the best time possible.