Turkey's rich cultural heritage and vibrant music scene make it an ideal destination for music enthusiasts from around the world. With a blend of Eastern and Western influences, Turkey's musical landscape offers something for everyone, which is evident in the wide variety of music festivals held across the country each year.
In this article, we will explore some of the best music festivals Turkey has to offer, showcasing the diverse styles and genres that make this nation a true melting pot of sounds and traditions.
One noteworthy event that should be on any music lover's bucket list is the Istanbul Jazz Festival. Taking place in the heart of Istanbul, this annual celebration of jazz attracts enthusiasts from around the globe. The diverse lineup showcases both local and international jazz artists, with each edition offering a fusion of traditional jazz, avant-garde sounds, and unique cross-cultural collaborations.
As one of the most prominent music festivals in Turkey, the Istanbul Jazz Festival promises unforgettable experiences for newcomers and seasoned jazz fans alike.
Another unmissable event is Holifest, a spring festival in Istanbul that celebrates Indian culture. Happening at Life Park on May 14th, this spirited gathering brings together top DJs and hip-hop artists such as SEFO, Khontkar, Mavi Gri, and Dolu Kadehi Ters Tut.
Kicking off at noon and lasting well into the night, Holifest provides attendees with an immersive atmosphere, replete with diverse music, colorful festivities, and of course, the contagious spirit that defines Turkey's vibrant culture. Don't miss the opportunity to be a part of this one-of-a-kind affair.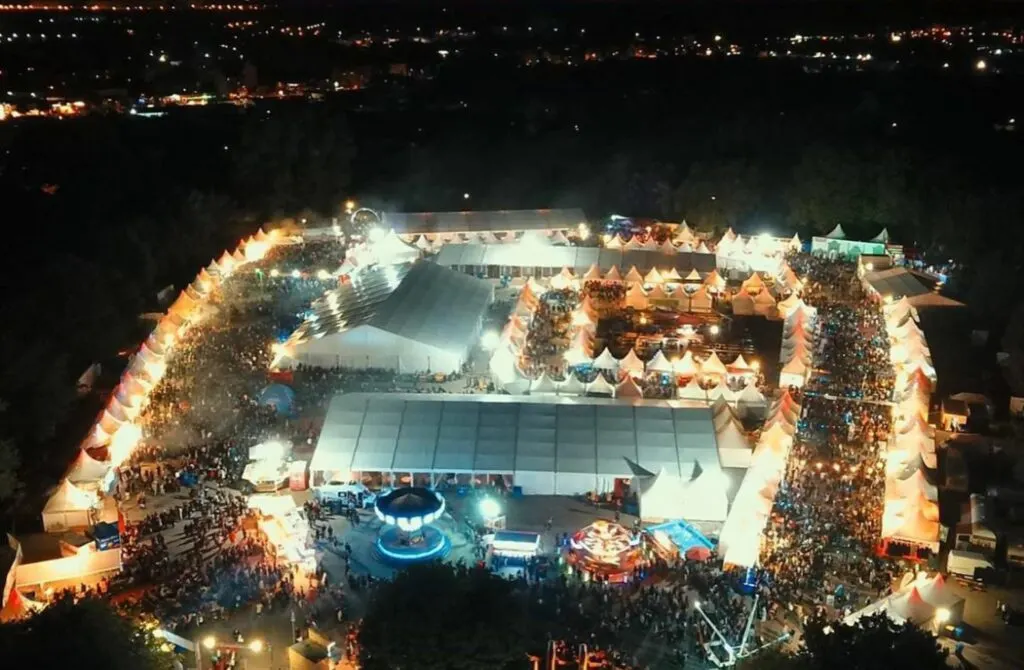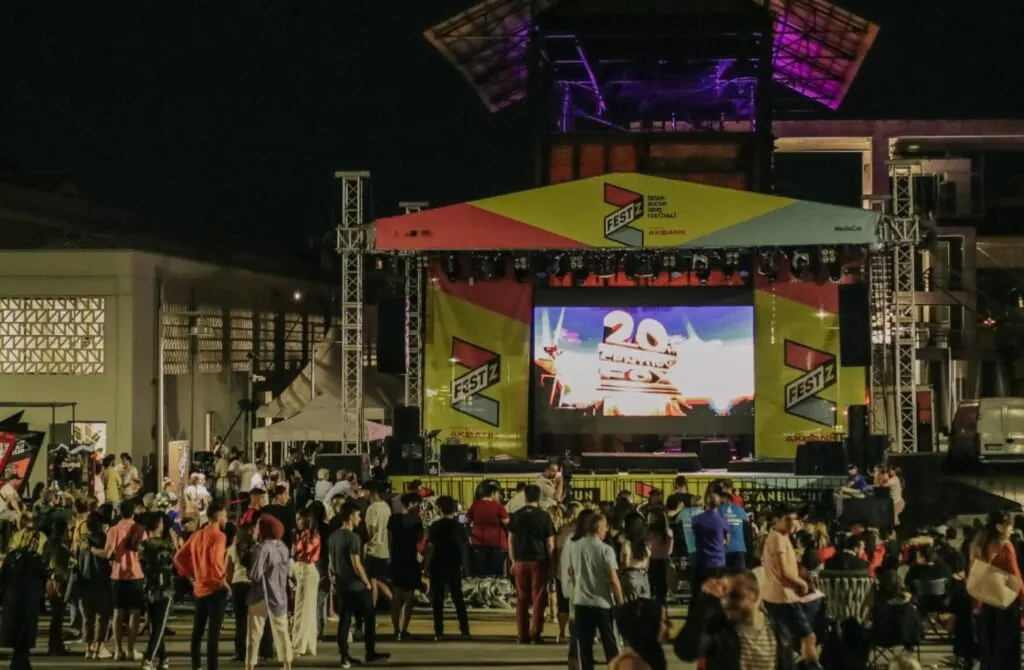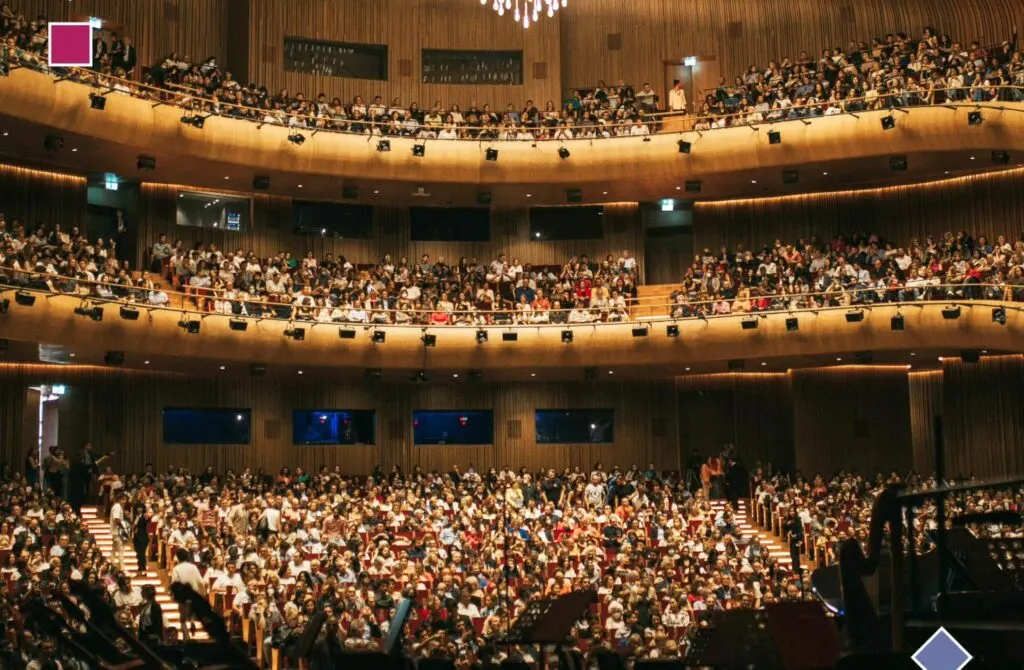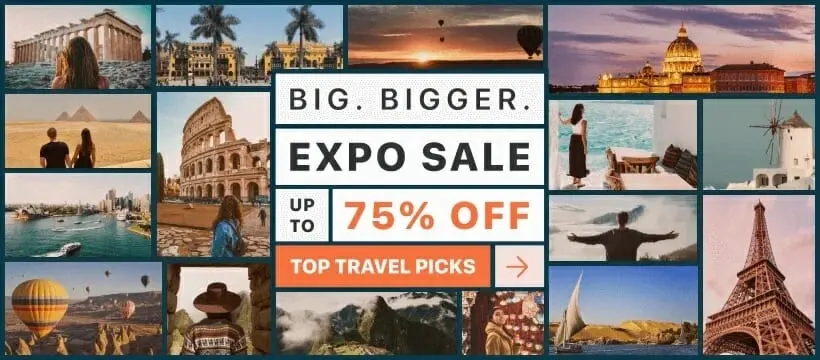 Dance Music Festivals In Turkey
One amazing dance music festival in Turkey you must experience is the Istanbul Tulip Festival. While this festival primarily focuses on the national flower of Turkey, tulips, it also offers many dance music events to entertain the attendees.
The Istanbul Tulip Festival occurs every spring, typically in April, at the stunning Emirgan Park. With a setting like Emirgan Park, which boasts a beautiful display of millions of vibrant tulips, this festival attracts a massive audience every year. The event usually lasts for about three weeks, and it's a great way to celebrate the arrival of spring while enjoying dance music.
During the Istanbul Tulip Festival, visitors can expect to see a wide array of colorful tulip displays and arrangements, with over 30,000 different species of tulips present. The festival also features musical performances, including various dance music acts. In previous years, the festival has hosted both local and international dance music artists, providing an unforgettable experience for attendees.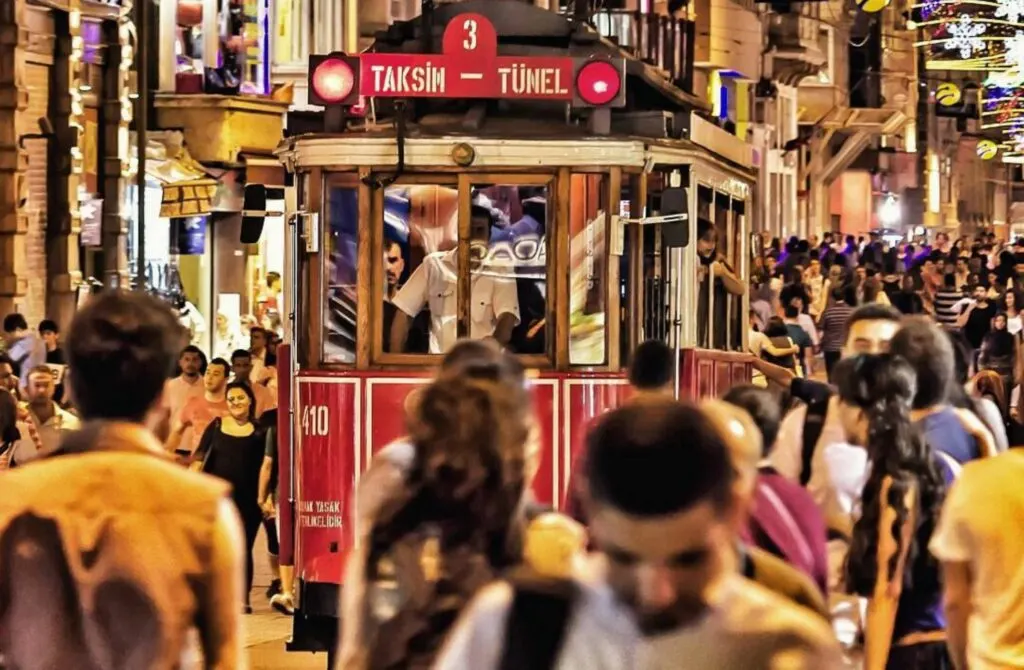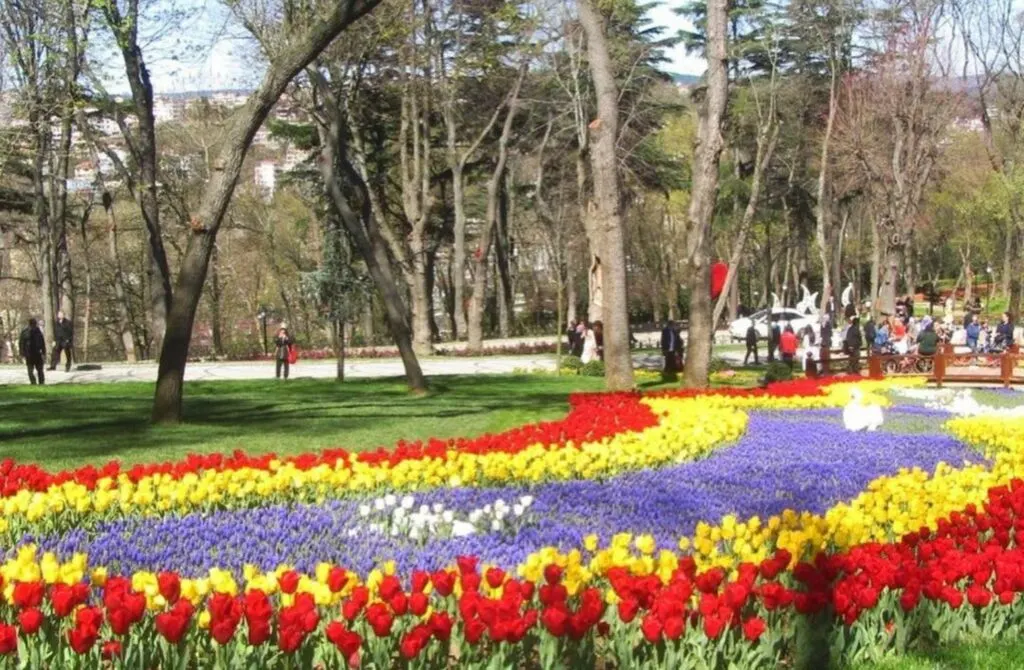 What makes the Istanbul Tulip Festival unique: Besides the scenic beauty of the tulips and the park itself, the festival offers a variety of dance music performances that cater to different tastes and preferences. This combination of gorgeous flowers with captivating dance music makes the Istanbul Tulip Festival a one-of-a-kind event.
Why you should plan to attend: If you are passionate about dance music and want to experience it in a unique setting, the Istanbul Tulip Festival is the perfect event for you. The festival promises a delightful visual and auditory experience for all who attend.
Dancing amid the vibrant tulips and enjoying the cool spring breeze sets the stage for an enchanting day out. Moreover, the stunning display of tulips makes for a great background to capture some memorable photos.
In summary, the Istanbul Tulip Festival offers an amazing opportunity to enjoy dance music amidst a breathtaking display of tulips at Emirgan Park. Attending the festival will not only allow you to explore Turkey's national flower in a picturesque setting but also to discover and enjoy various dance music acts. This unique blend of music and nature creates an unforgettable experience during the spring season.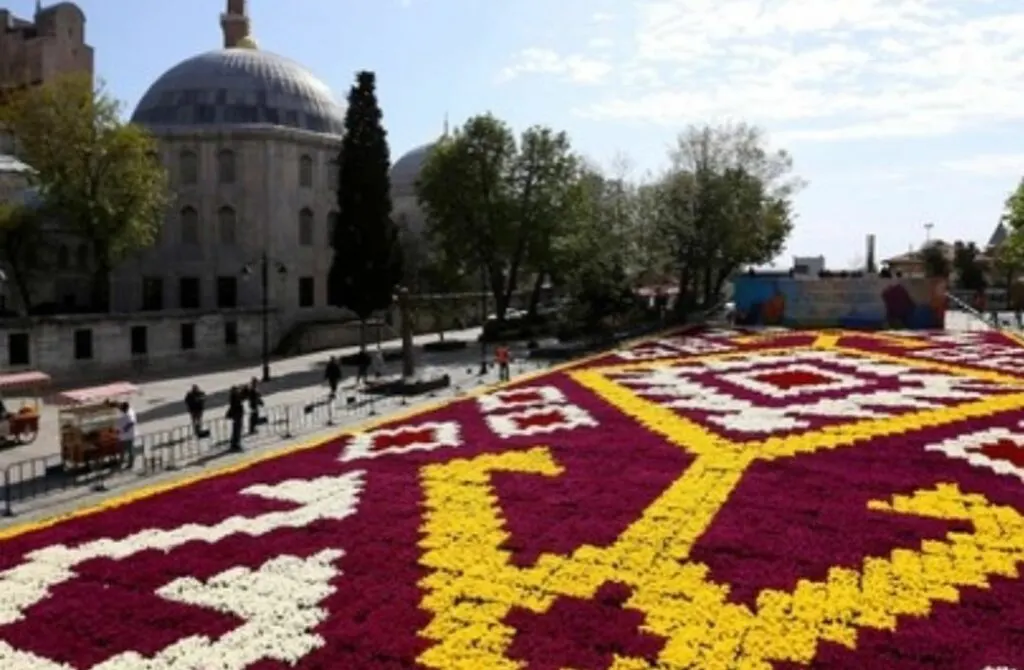 EDM Festivals In Turkey
Turkey has a vibrant electronic music scene, and among its many music festivals, some cater specifically to the EDM crowd. One such festival that has carved a niche for itself in the hearts of electronic music enthusiasts is Z Fest.
Held annually in the bustling city of Istanbul, Z Fest has quickly become a must-attend event for EDM lovers. The festival typically takes place during the summer months, offering an electrifying atmosphere with an impressive lineup of both international and local acts. With a duration of around 2-3 days, Z Fest is the perfect weekend getaway for those looking to immerse themselves in Turkey's thriving electronic music scene.
Venue and Attendance: Z Fest is hosted at a stunning outdoor location in Istanbul, attracting a diverse crowd of thousands of music enthusiasts. The festival's ambiance is electric, with its state-of-the-art sound system, spectacular light shows, and amazing visuals, providing the perfect backdrop for a night of unforgettable fun.
Previous Years Acts: Over the years, Z Fest has welcomed a variety of renowned EDM artists and DJs from around the world. Some of the previous headliners include:
Armin van Buuren
Tiesto
David Guetta
Martin Garrix
Having these big names in the lineup is a testament to the festival's growing popularity and its commitment to providing attendees with an unmatched experience.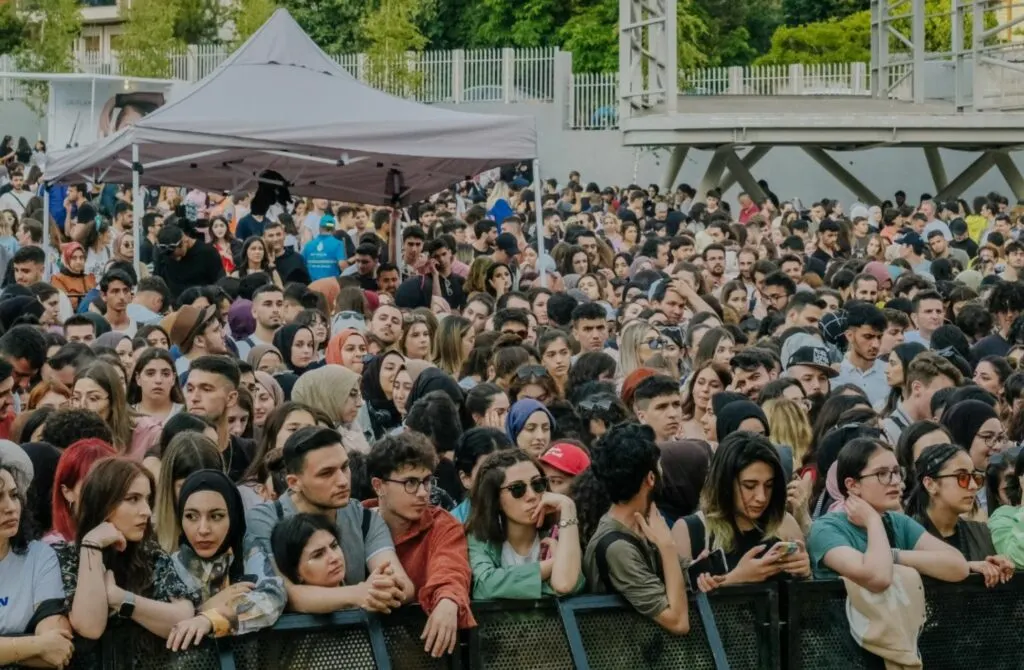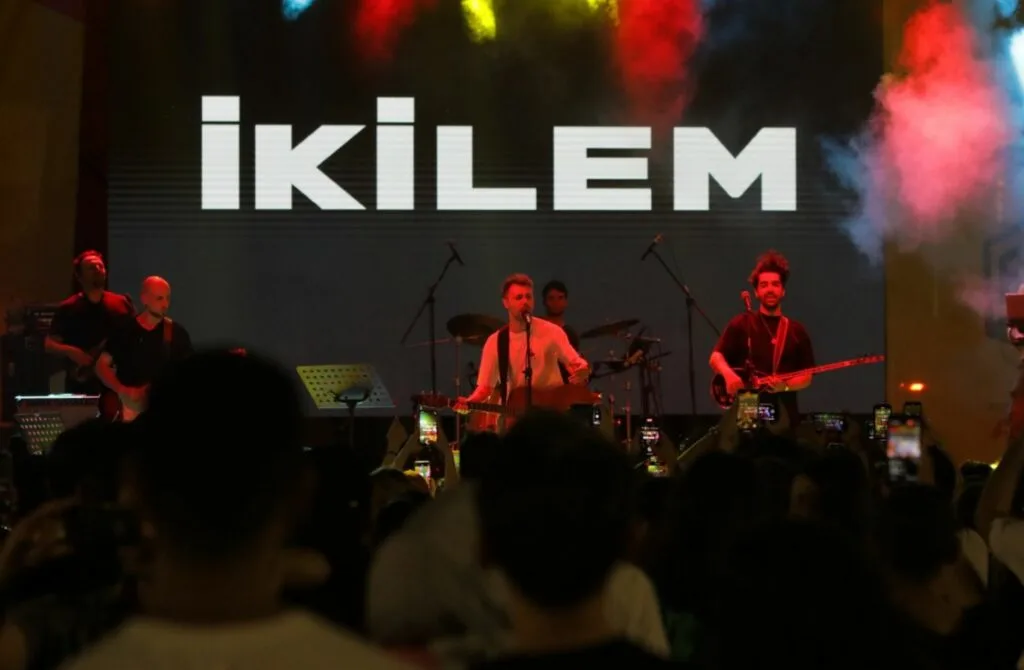 What Makes It Unique: What sets Z Fest apart is not just the impressive lineup of artists but also the overall atmosphere surrounding the event. The festival's unique location, situated between the beautiful Bosphorus Strait and the Golden Horn, allows attendees to enjoy breathtaking views while they dance the night away.
Additionally, Z Fest strives to create a sense of unity among its guests, fostering an inclusive and welcoming environment for all who attend.
Why You Should Attend: If you're a fan of electronic music and looking for an unforgettable experience, Z Fest is the festival for you. Its combination of world-class artists, incredible location, and immersive atmosphere makes it a must-visit event for EDM enthusiasts. Moreover, attending Z Fest in Istanbul gives you an opportunity to explore the rich history and vibrant culture of this beautiful city. Don't miss out on this once-in-a-lifetime experience!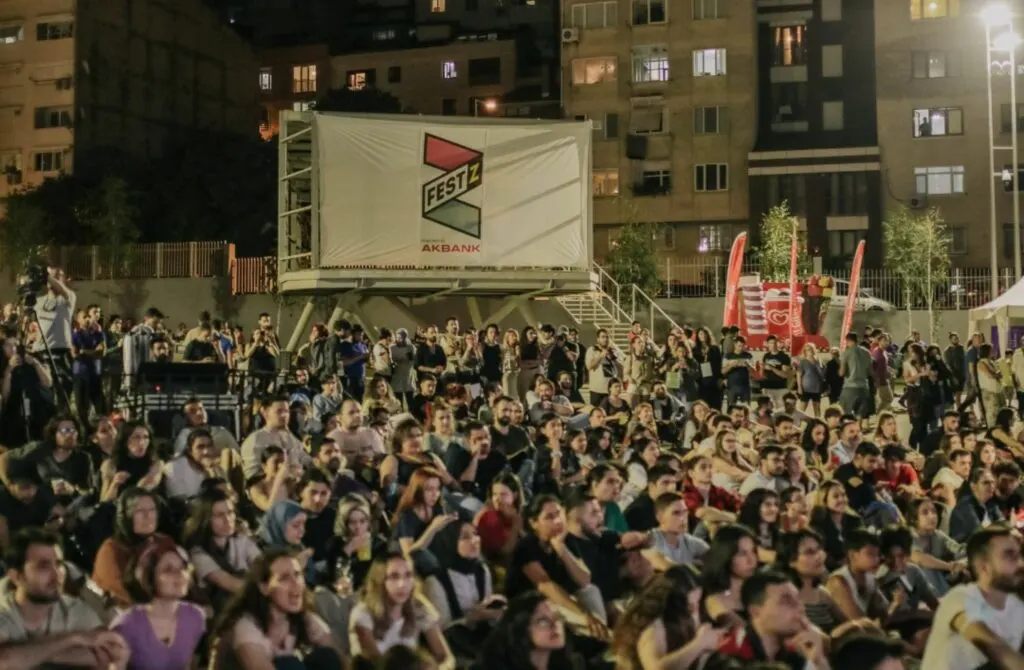 Pop Music Festivals In Turkey
Ramazan, also known as Ramadan, is a month of fasting and religious observance for Muslims worldwide. During this time, many cities in Turkey, including Istanbul and Ankara, hold Ramazan Festivities with a mix of pop music, food, and cultural events. These celebrations typically take place every year from late May to early June, depending on the Islamic lunar calendar.
The Ramazan Festivities usually last for the entire month, with live performances by popular Turkish pop stars and international artists. These events are not only religious celebrations but also a way to bring people together, from all walks of life, to enjoy music, food, and a sense of community.
One of the unique aspects of the Ramazan Festivities in Turkey is the fusion of traditional and modern entertainment. Attendees can expect to see performances by famous Turkish musicians alongside local artists, showcasing the rich musical heritage of the country along with current trends in pop music.
These events are held in various venues, such as parks, public squares, and even inside mosques, providing a unique and immersive experience for visitors.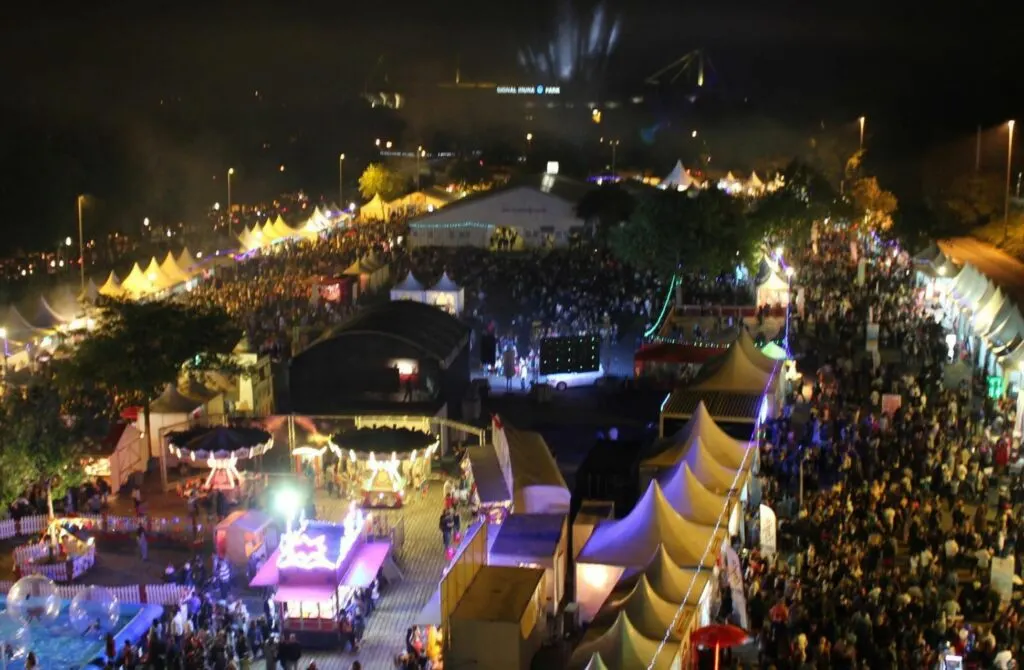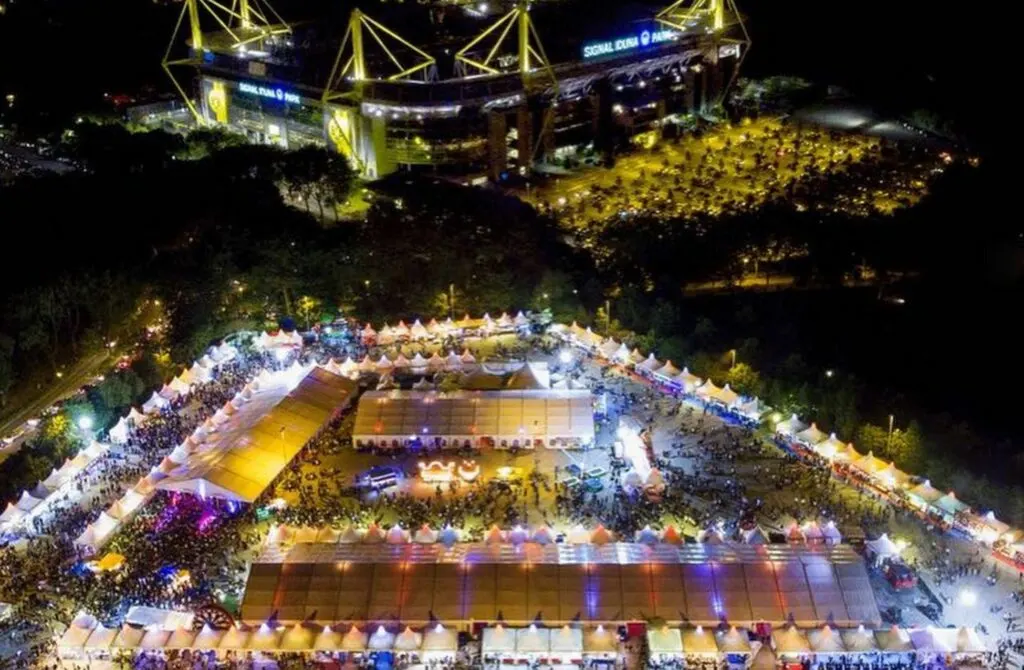 In previous years, the Ramazan Festivities have attracted thousands of attendees, both local and international. The multi-day events not only offer live musical performances but also a variety of other experiences, including:
Cultural workshops: Guests can participate in workshops on traditional Turkish arts, such as calligraphy, pottery, and ebru (paper marbling).
Food stalls: Sample a wide array of local and regional Turkish cuisine, from kebabs to baklava, as well as traditional foods typically consumed during Ramadan, like güllaç and pide.
Night bazaars: Explore market stalls selling handmade crafts, souvenirs, and other unique items throughout the evening hours.
As Ramazan is a time of reflection and giving, many events during the festivities also align with the charitable spirit of the month. It is common to find fundraising activities and donation drives for local and international causes happening alongside the musical performances and cultural events.
In conclusion, attending the Ramazan Festivities in Turkey is a fantastic opportunity to immerse oneself in the country's rich culture, musical history, and religious traditions while enjoying tasty food and lively entertainment. Whether you're a devout Muslim or a traveler seeking a unique cultural experience, the Ramazan Festivities are a must-attend event.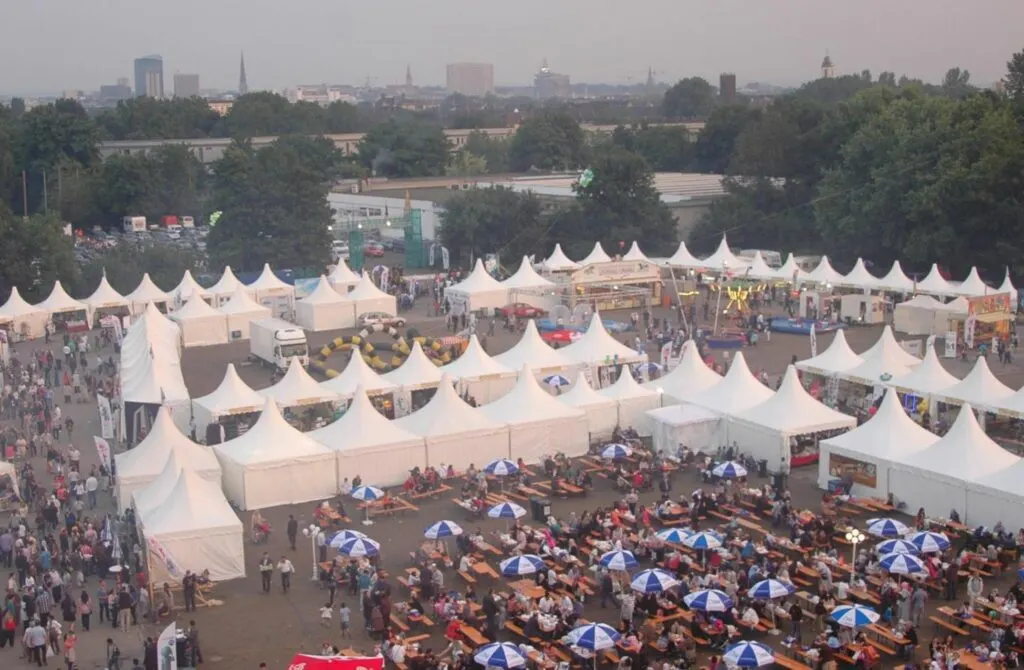 Classical Music Festivals In Turkey
The Istanbul Music Festival, organized by the Istanbul Foundation for Culture and Arts (İKSV), is the most established classical music event in the region. The festival takes place every June and boasts over 45 years of history, with a reputation for bringing world-renowned orchestras and soloists to the city. The event is held in various historical landmarks of Istanbul, providing a stunning backdrop to the musical performances.
Spanning across several weeks, the Istanbul Music Festival not only showcases some of the best acts in classical music, but it also commissions new works, thus celebrating musical innovation and evolution.
While the attendees can enjoy a wide range of performances, they can also witness the rich culture and history of Istanbul, since the festival takes place in multiple venues, some of which are located near the beautiful Bosphorus. The unique combination of world-class music and the picturesque locations sets the Istanbul Music Festival apart from other music events.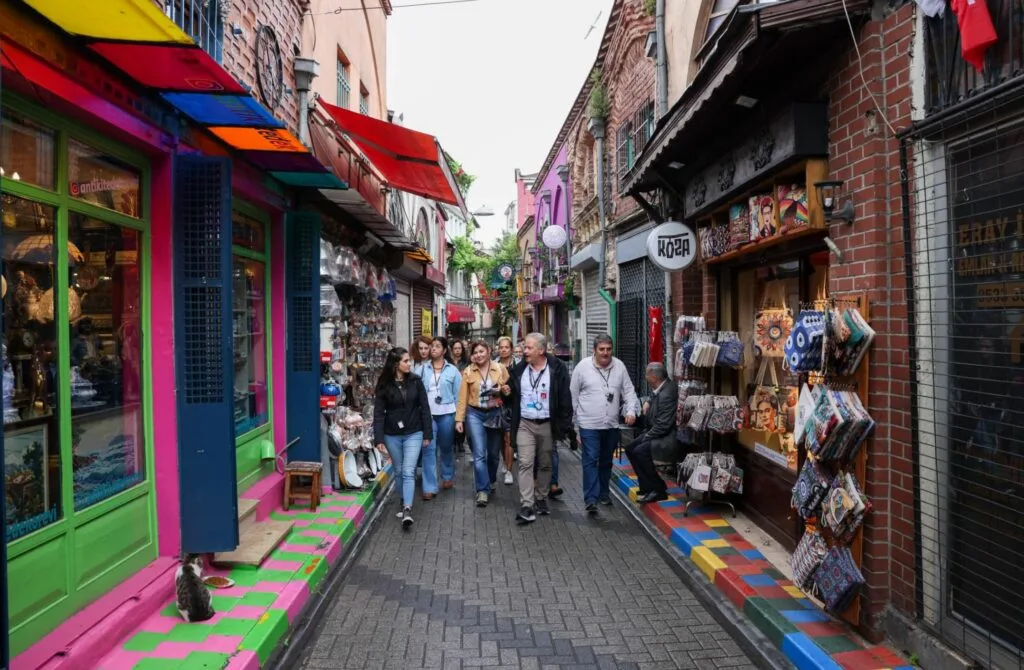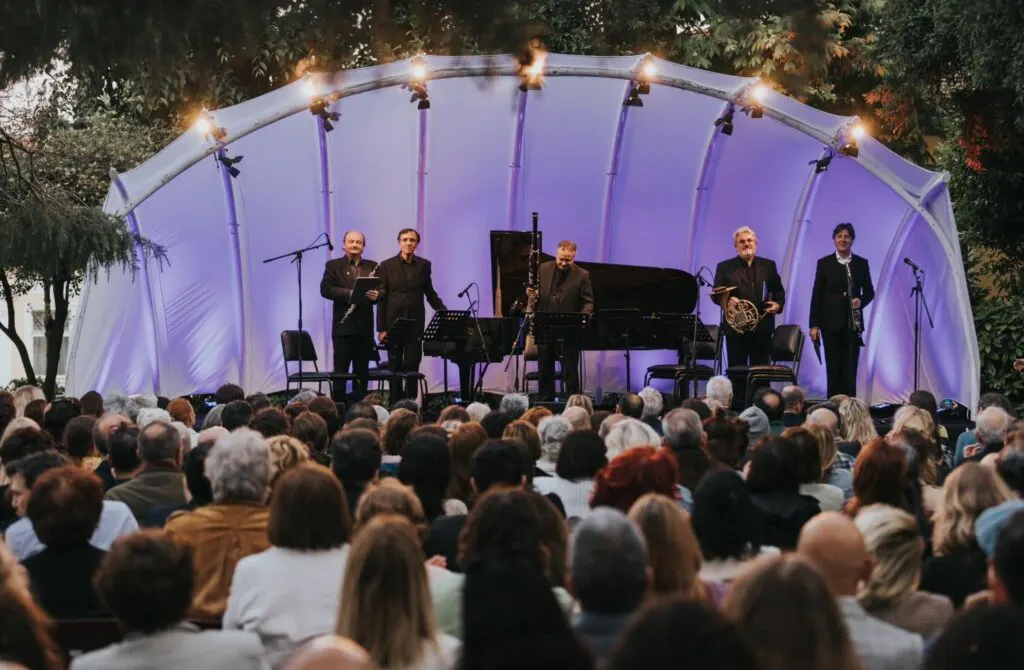 The festival attracts a significant number of music enthusiasts who gather to enjoy classical music at its finest while basking in the enchanting ambiance of Istanbul. Some of the previous years' acts included performances by internationally-acclaimed orchestras and soloists, which garnered widespread attention and praise, contributing to the continued growth of the festival's attendance and influence on the music scene.
In summary, the Istanbul Music Festival is a must-attend event for classical music lovers who are looking for a one-of-a-kind experience. With its rich history, unparalleled blend of music and cultural heritage, and extensive list of stellar performances, attending the Istanbul Music Festival can indeed be a life-changing experience for both the seasoned music connoisseur and the classical music enthusiast.
So, if you are planning a visit to Istanbul or considering a musical vacation, be sure to include the Istanbul Music Festival in your itinerary.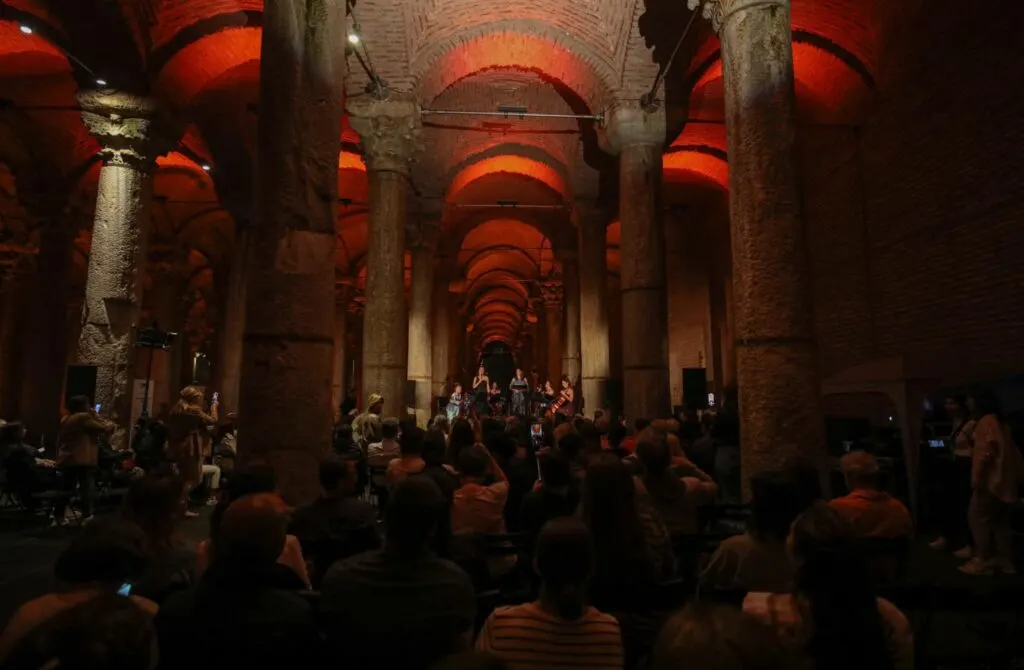 Cultural And Local Festivals In Turkey
The Cappadocia Balloon Festival is a stunning visual spectacle that takes place annually in June in Turkey's enchanting region of Cappadocia. The event lasts for three days, attracting thousands of visitors from all around the world to witness the mesmerizing sight of hot air balloons fill the skies.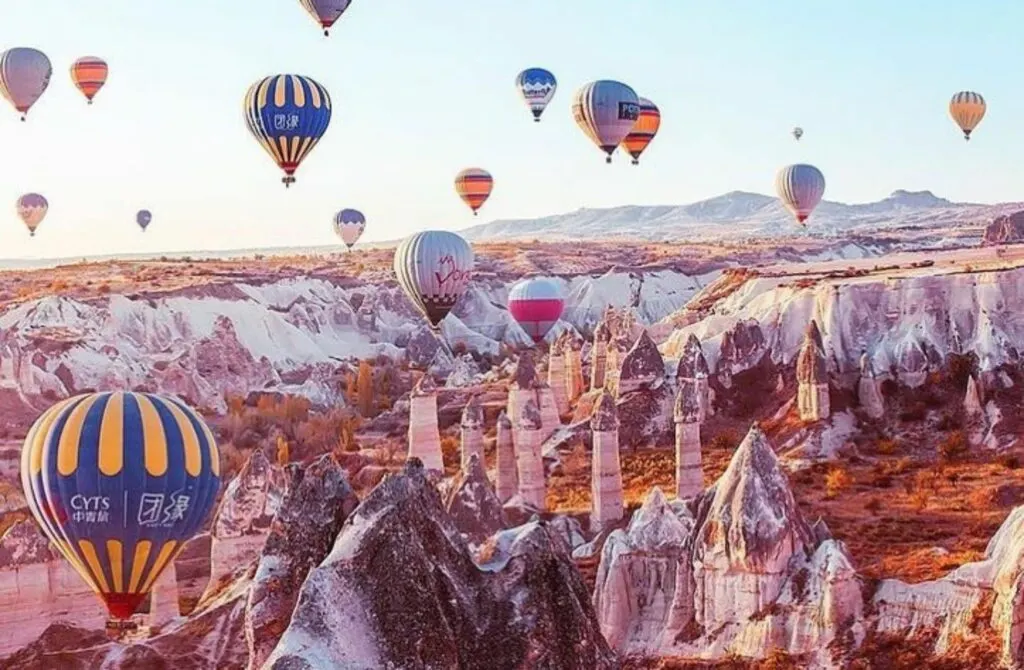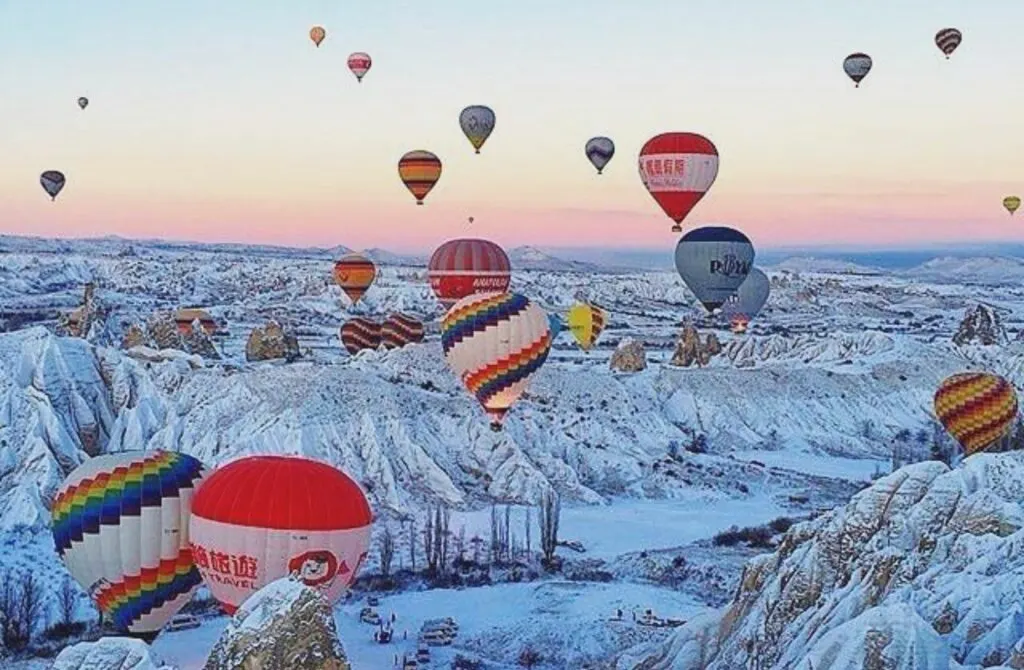 Cappadocia, known for its unique landscape of fairy chimneys, cave dwellings, and underground cities, provides the perfect backdrop for this festival. Attendees can participate in a variety of activities, such as hot air balloon rides, exploring the region's history, and indulging in Turkish cuisine.
What makes the Cappadocia Balloon Festival unique is its breathtaking setting, which adds a magical atmosphere to the experience. Don't miss this awe-inspiring event when visiting Turkey.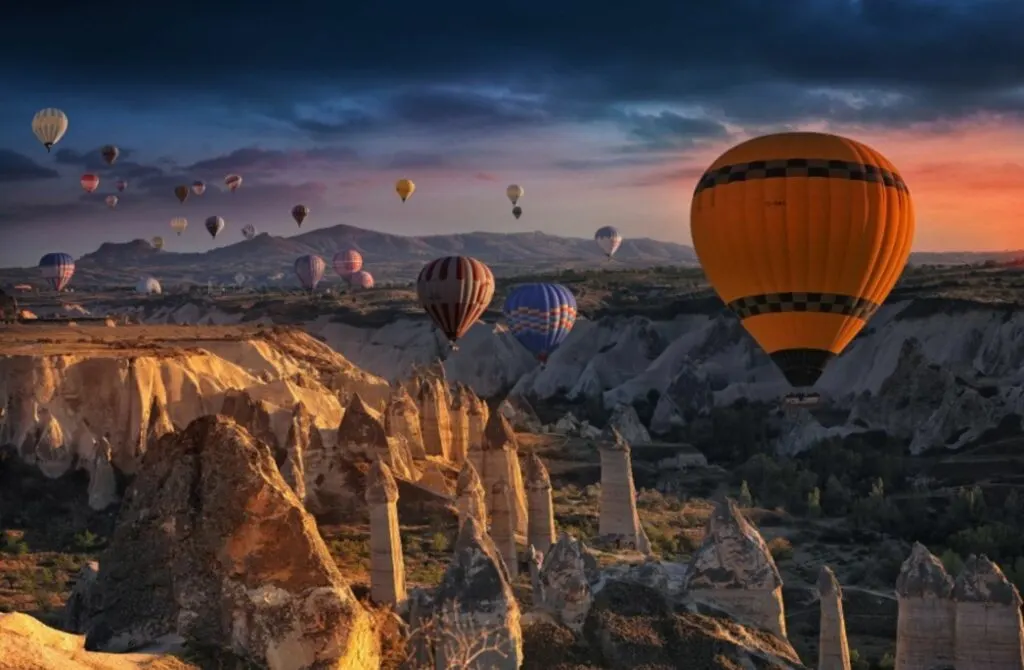 The Kirkpinar Oil Wrestling Festival, with roots dating back over 650 years, is an important cultural event held in Edirne, Turkey. This historic festival takes place every year in June or July, lasting for three days, and attracts a large crowd, including international visitors.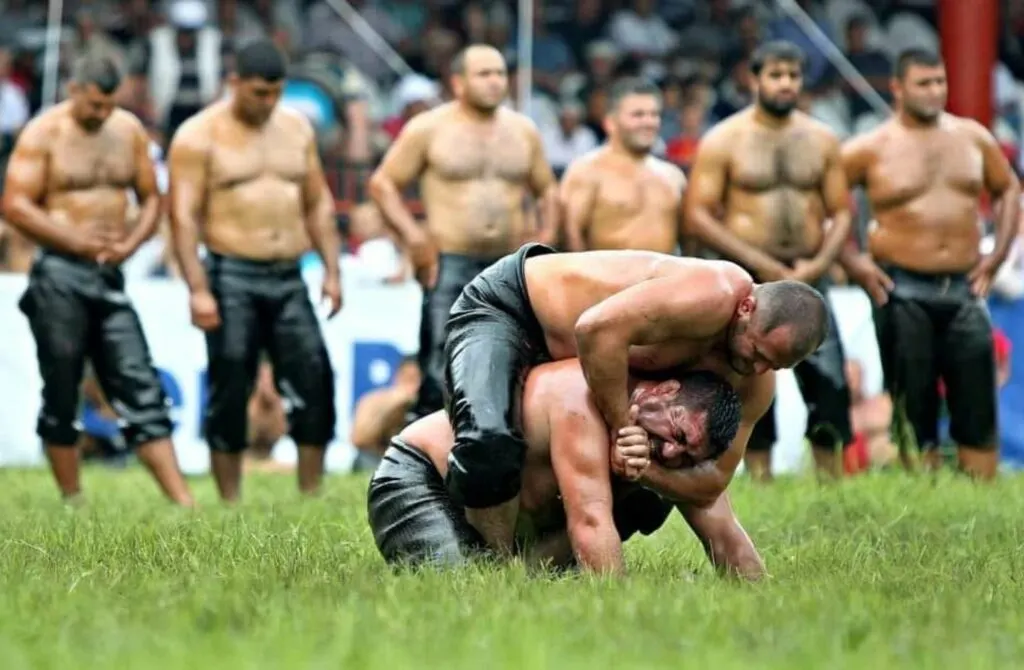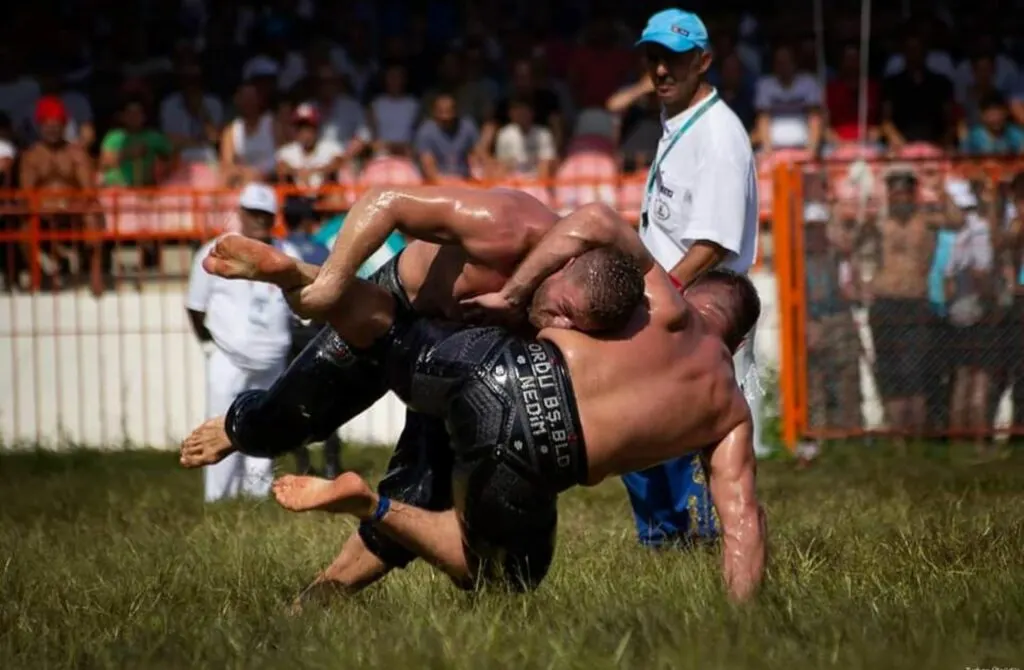 During the event, wrestlers cover themselves in olive oil and compete to become the Baspehlivan, or Chief Wrestler. This ancient sport showcases not only physical strength but also sportsmanship and tradition.
What makes Kirkpinar Oil Wrestling Festival unique is its cultural significance and the immersive experience it provides for spectators. Join the excitement and witness this historic event in all its glory when you visit Turkey.