The United States of America is known for its diversity and unique landscapes that you can't find anywhere else. With a large array of different climates, regions, and cultures, the united states are considered a melting pot of everything, and perhaps this is the reason it is so incredible.
You could spend months touring the USA as there is just so much to do and see, in fact, you probably won't see it all on one trip. All 50 states have something unique and special to offer travelers. From the crystal clear waters and white sand beaches of the Florida keys to the snowy mountains in colorado, It doesn't matter what type of traveler you are there is something for you here.
Although a relatively young country, the USA has a lot of history, and it's quite intense. European settlers began to arrive in the country around 1607 when New England was colonized by the British. by 1776, the country had gained complete independence from Britain and was established as its own country.
Soon after that, the country began to develop as the years went by and as the country gained more land mass, it became much more diverse as a whole.
Today, the country is thriving and this is the best time to tour the united states. Although as mentioned before, there is so much to see and do, here are a few of the top destinations that you just can't miss while touring in the united states!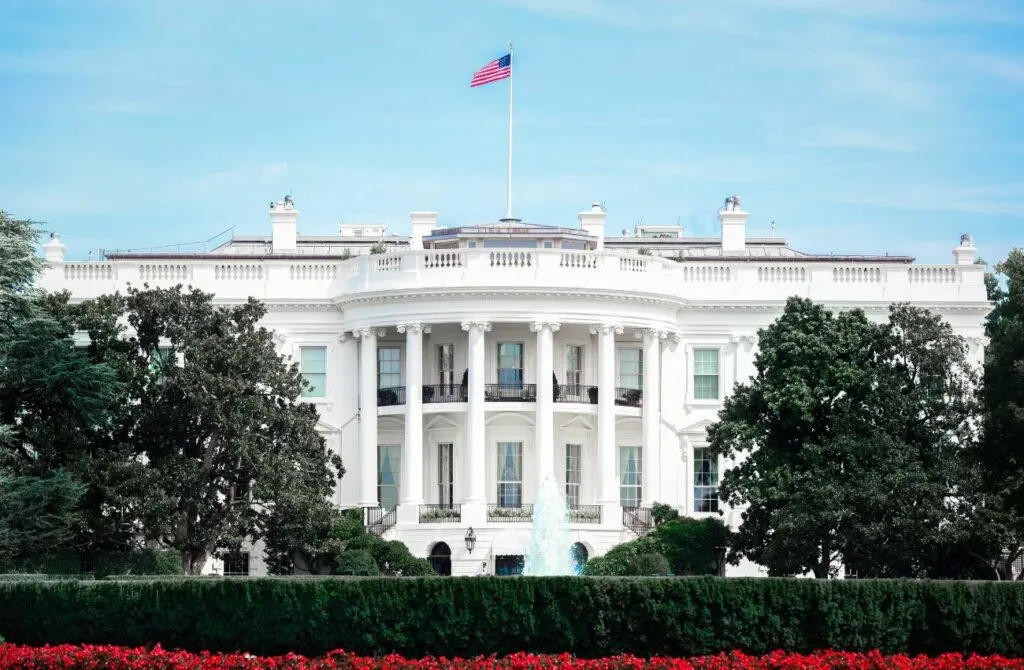 Los Angeles, California
Los Angeles boasts of its impressive views, distinctive cultural identity, and luxury. Even some of the most well-traveled individuals will find beauty in the city. With a strong Mexican influence and luxury, the city has a unique aesthetic that almost everyone will love. Southern California was originally part of Mexico and was colonized by the Spanish. It wasn't until 1850 that the state of California became the 31st state.
The city of Los Angeles can also be considered the home of Hollywood. Los Angeles is also the set of many tv shows and movies as well as the residence of some of the world's top celebrities.
You can also find some of the best beaches and attractions like Walt Disney Land and Universal Studios which are perfect for families with kids. With that being said, this can be a perfect place to visit within the united states or perhaps one of the best cities to tour within the united states.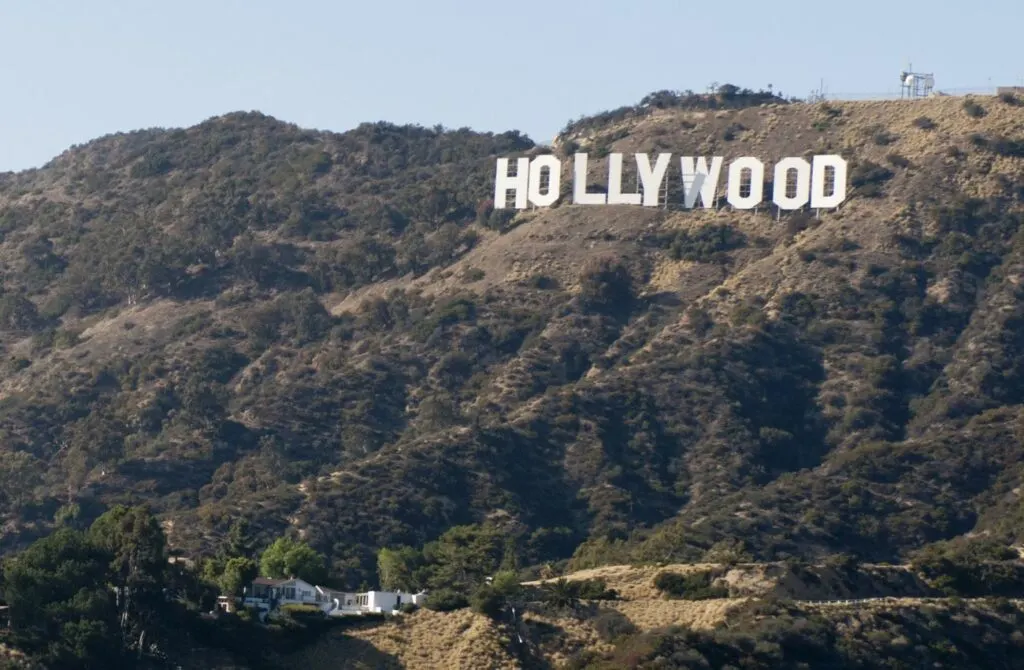 Washington D.C, USA
The capital of the united states, Washington D.C. is one of the top sites in the country and one you can't miss while touring the united states. In addition to being the home of the white house, there are numerous restaurants, clubs, museums, and more to discover If you venture off the beaten tourist path.
You'll get a chance to see some one-of-a-kind monuments and historical treasures that you can't see anywhere else in the country. With that being said, Washington dc is a perfect place to start your adventure in the USA and of course, offers a wide variety of fantastic tours and excursions as the city is jam-packed with things to do.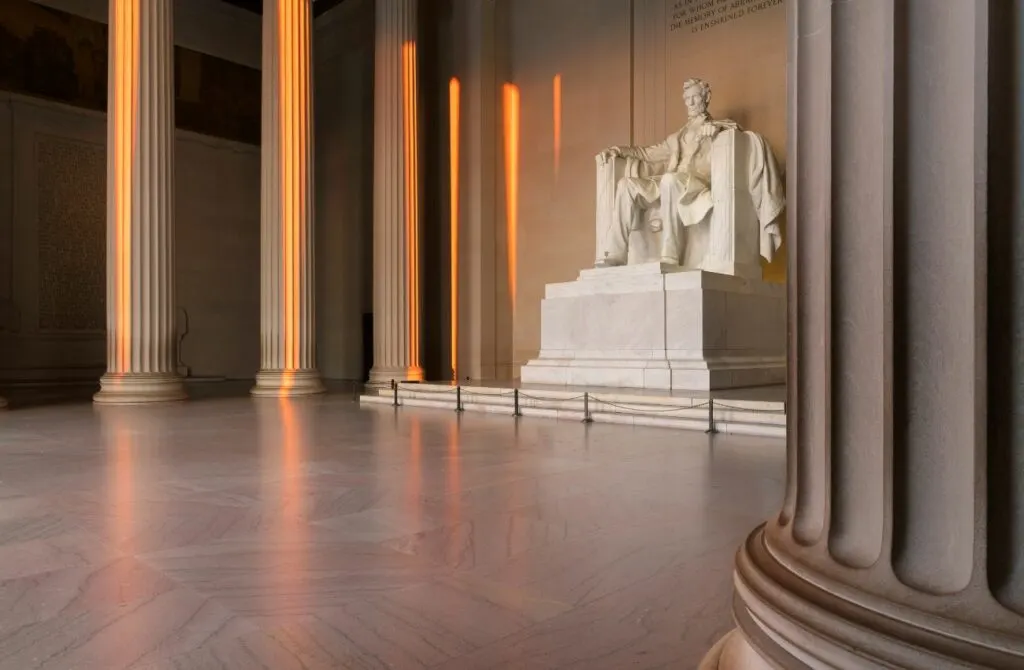 New York, USA
There is absolutely nothing like new york city. Famous for the statue of liberty, the empire state building, mouthwatering restaurants, wild nightlife, and much more. It's no surprise the city is so dense as it is a dream for many to visit or potentially move to the city.
Besides the inner city, there is so much to do even outside the city like the public beaches and fishing spots. All in all, New york city is a place you don't want to miss when visiting the united states and one of the best cities to tour.
Besides these three cities, there are tons of cities and attractions to see and do in the united states. With over 50 states offering something unique, it can be overwhelming or perhaps tough to plan a trip on your own. With that being said, choosing to take a multi-day guided tour is your best way to visit the USA.
Not only will a tour give you access to one-of-a-kind tips and insight into the states, but you'll also get a chance to see some of the best spots in the country based on experts and locals alike. This can save you a ton of hassle but also give you the trip of your dreams. Now let's look into the best tours in the united states of America.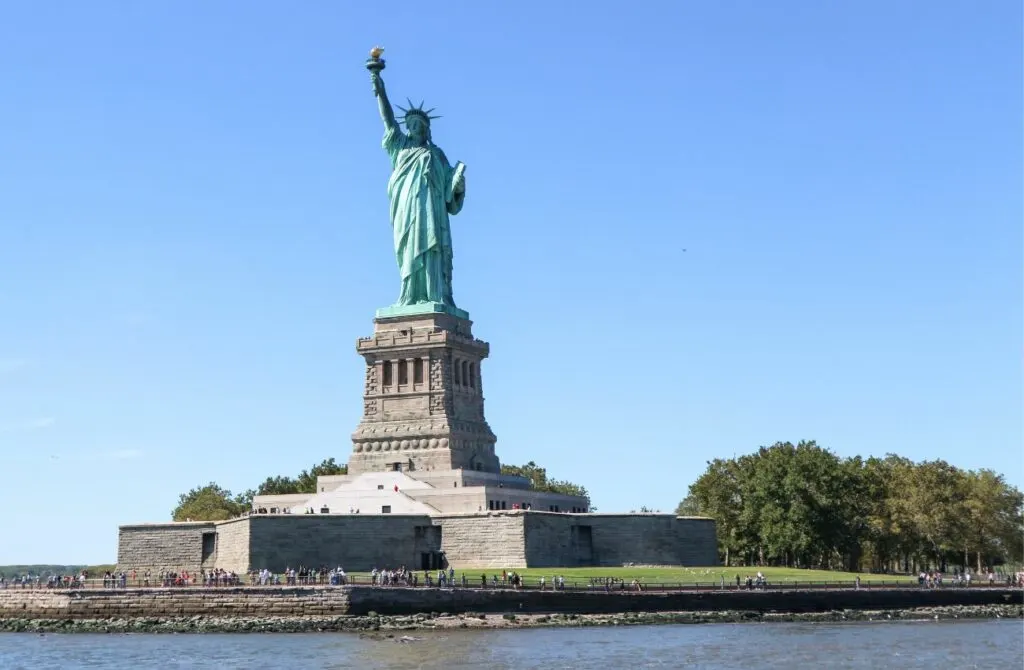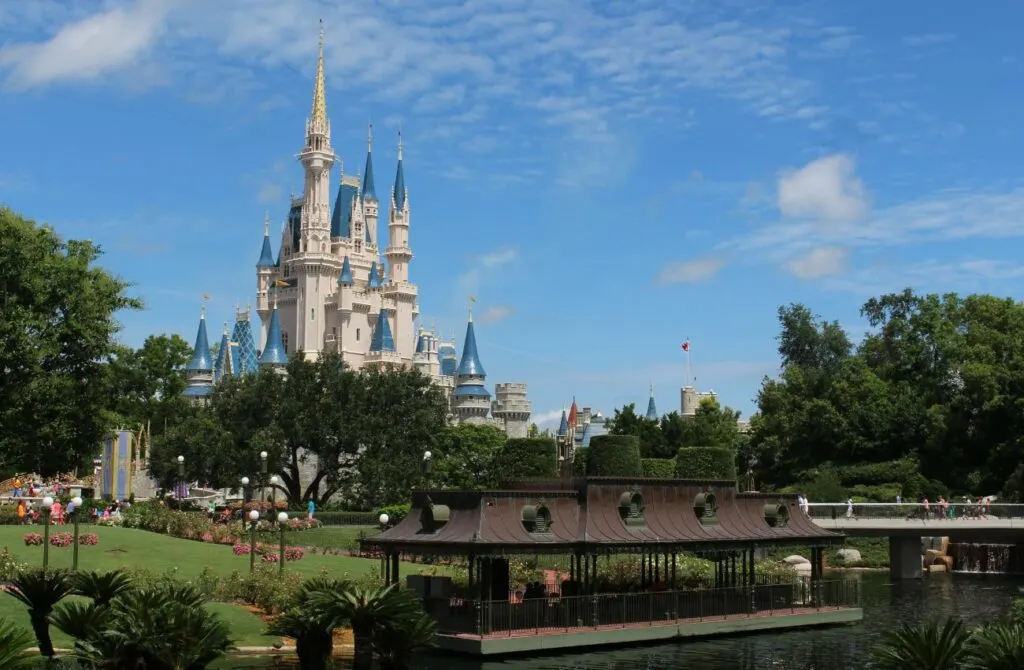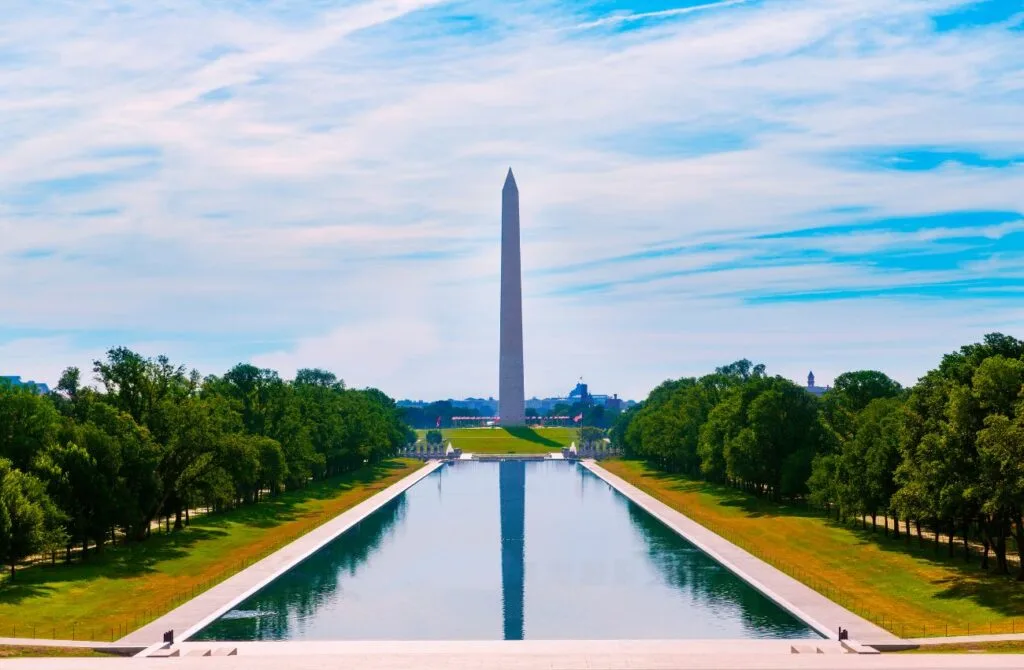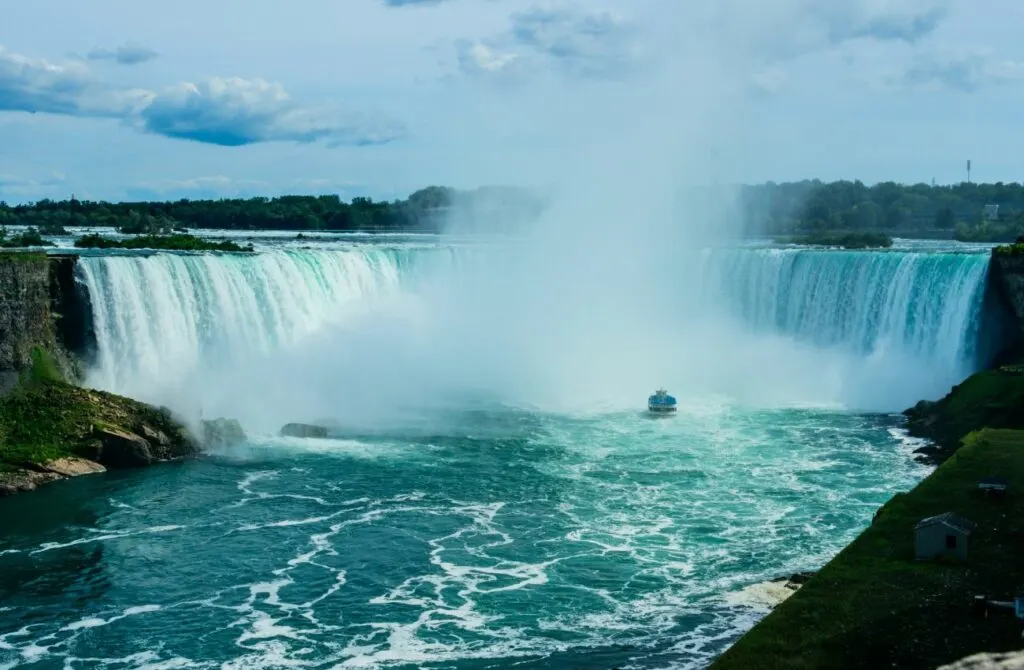 Are you ready to see some of the most beautiful views in the USA? Alaska is one of the most beautiful states with a wide variety of national parks, precious wildlife, and unique cultural roots. Often considered isolated, this is a great region to explore and what better way to do that than on this 8-day tour through the Alaska Kenai and Denali?
You'll get a chance to see some of Alaska's most impressive attractions including the Kenai Fjords, Denali National Park, the village of Talkeetna, and the Harding Icefields. With this 8-day tour, you'll get a chance to see 4 different cities in the U.S. and you can count on a professional guide, meals, transportation, accommodations, and much more. Here is a look at what your 8-day Alaska adventure would look like.
Day One: Arrival in the anchorage at any time.
Day Two: Visit the Kenai Peninsula, Chugach national park, and Kenai fjords national park, hike to the glaciers and visit the Harding icefield.
Day Three: Free day around the Seward.
Day Four: Visit Talkeetna, the dog sled museum opt for a scenic flight or take a raft on the Talkeetna
Day Five: Talkeetna/Denali National Park and Preserve
Day Six: Talkeetna/Denali National Park and Preserve
Day Seven: Denali National Park and Preserve/Anchorage – say goodbye to your tour
Day Eight: Departure from the anchorage at any time.
With 8 days to completely discover Alaska to the fullest, you'll have a chance to enjoy some of the state's most beautiful parks and take part in the local culture. This experience can be life-changing and is an experience you're going to want to add to your bucket list. Operated by G-Adventures one of the top-rated tour operators in the world.
Considered a sister company to national geographic, g adventures is well known for its authentic and immersive tours with some of the best local guides and planning experts to give you the best experience possible. With an overall rating of 4.6 out of five stars, this tour is definitely one you should consider when looking for the best tours in the united states.
Spend three days exploring some of the top cities in California. Including visiting some of the most beautiful landscapes and thrilling attractions within the state. You'll get a chance to enjoy Santa Barbara, and Monterrey with a chance to see San Francisco including china town, the golden gate bridge, and Alcatraz.
You'll also get a chance to see the foundation of California and the culture surrounding it. Does that sound exciting to you? With the opportunity to begin and end your journey in Los Angeles, you'll spend 3 days exploring 4 different cities on this tour.
With meals, transportation, lodging, an expert guide ad excursions included in the price of your tour, you can book with ease knowing you don't need to plan much outside of the tour itself. Here is a look at what your 3-day Californian adventure would look like.
Day One: Los Angeles – Santa Barbara – 17 Mile Drive – Carmel
Day Two: San Francisco – Bay Cruise – Golden Gate Bridge – Chinatown
Day Three: San Francisco – Yosemite – Los Angeles
While getting a taste of the state of California, this 3-day journey will show you some of the top sites within California but surely it takes more than three days to see them all.
You'll be in complete awe of the stunningly beautiful beaches and postcard-perfect views from san Francisco and Yosemite national park. With an overall rating of 4.1 out of five stars, the platinum tour operator of Amademo tours is a fantastic company to book through when looking for a multiday tour.
Not only is the company focused on giving travelers the best experience, but Amademo tours is also committed to keeping costs low and affordable for travelers too. All in all, this is a great quick tour for those looking to get a taste of California in just a few days.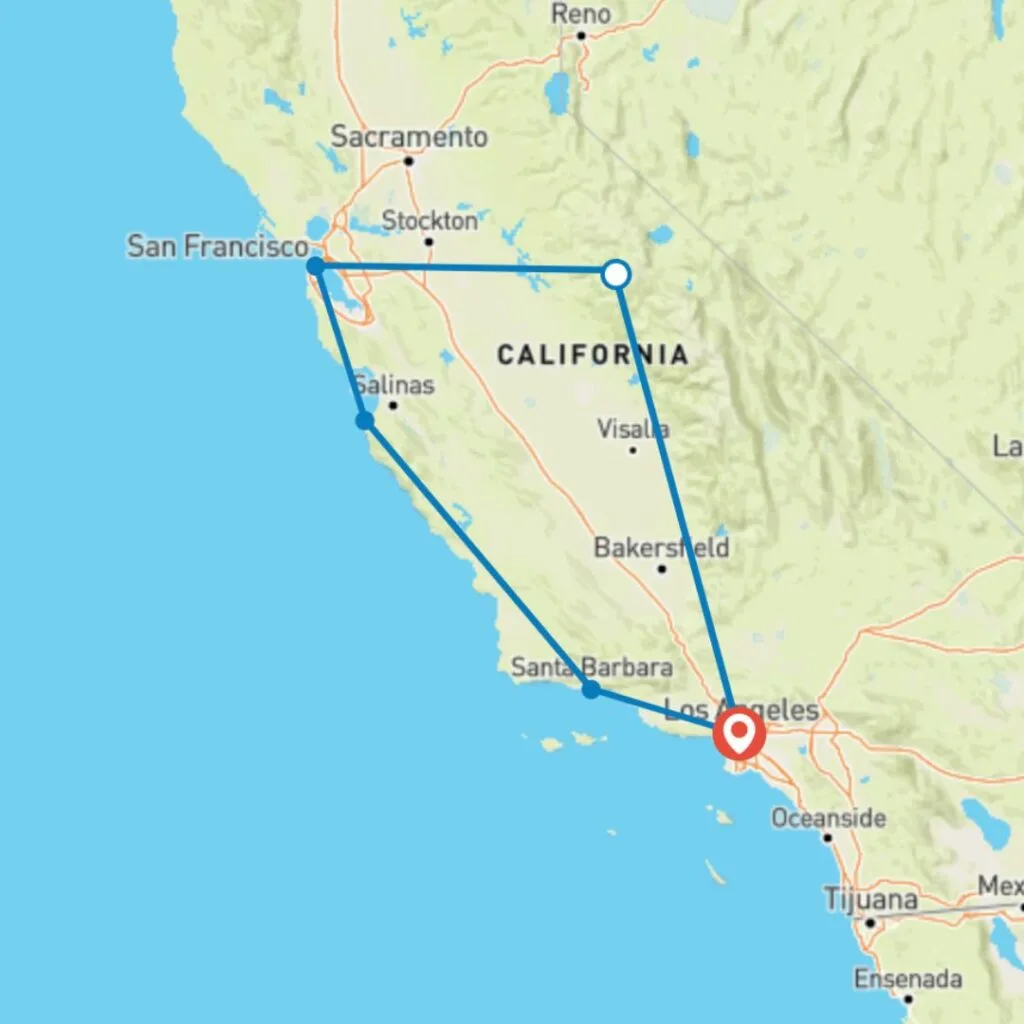 The east coast of the united states is home to some of the largest cities like new york city and some of the most breathtaking monuments like the statue of liberty. The east coast of the united states is a bucket list region. With this tour, you will focus on Washington D.C, and new york city.
With a chance to explore both areas in detail, you surely will be an expert on both cities by the end of the tour. You'll get a chance to see New York City, Niagara Falls, Philadelphia, and Washington D.C and take day trips to some of the most historical monuments and attractions of importance to the east coast. With this jam-packed itinerary, you will be on your feet and never bored.
Great for families or couples, this is a tour that is recommended for those seeking to experience the east coast only. With that being said, you'll begin and end your tour in new york city. With a chance to see 4 different American cities over 10 days, you'll truly get to experience the east coast and what it's all about.
You can also count on your hotel stays, transportation, meals, and an expert guide being completely included as well. Your itinerary would be as followed.
Day One: NEW YORK CITY Arrival
Day Two: Broadway, the Empire State Building, Rockefeller Center, bustling Chinatown, City Hall, Wall Street, and Trinity Church
Day Three: Depart Manhattan, heading across New Jersey through the Poconos and into upstate New York. Late this afternoon, cross the border to the Canadian side of the Niagara River in Ontario. Spend the next two nights in beautiful Niagara Falls.
Day Four: This morning, enjoy a sightseeing excursion to Niagara Falls that includes a sightseeing cruise past the world-famous Niagara Falls. Your afternoon is free, so consider visiting the Butterfly Conservatory, Great Gorge Adventure, Botanical Gardens, and Niagara Parks Greenhouse, or maybe ride the aerial cable car.
Day Five: Head southeast through the Appalachian Mountains and into the Susquehanna River Valley. Then, on to the handsome city of Philadelphia for an overnight stay.
Day Six: The birthplace of American independence, the "City of Brotherly Love" is steeped in history. Your morning orientation tour focuses on the historic landmarks, then on to the U.S. capital and seat of government, Washington DC, for a 2-night stay. Later, join the optional outing, featuring dinner and a tour of the city's most famous monuments and memorials.
Day Seven: a visit to Arlington National Cemetery to see the graves of American heroes, including those of John and Robert Kennedy. See the Lincoln and National WWII Memorials, and Washington Monument, with photo stops at Capitol Hill, the White House, and other well-known sights.
Day Eight: Continue by motorcoach into New York City and check into your hotel for the next two nights.
Day Nine: visit Broadway shows museums, shopping, and great restaurants. Your local host will be available to help you with additional sightseeing plans as well as shopping and dining suggestions
Day Ten: departure at any time.
This 10-day tour around the northeast coast of the USA is not only jam-packed with things to do and see but also can be considered a bucket list tour as it hits so many bucket list destinations on one trip. Rated a total of four out of five stars this tour is considered highly recommended by travelers and is one of the best tours in the united states.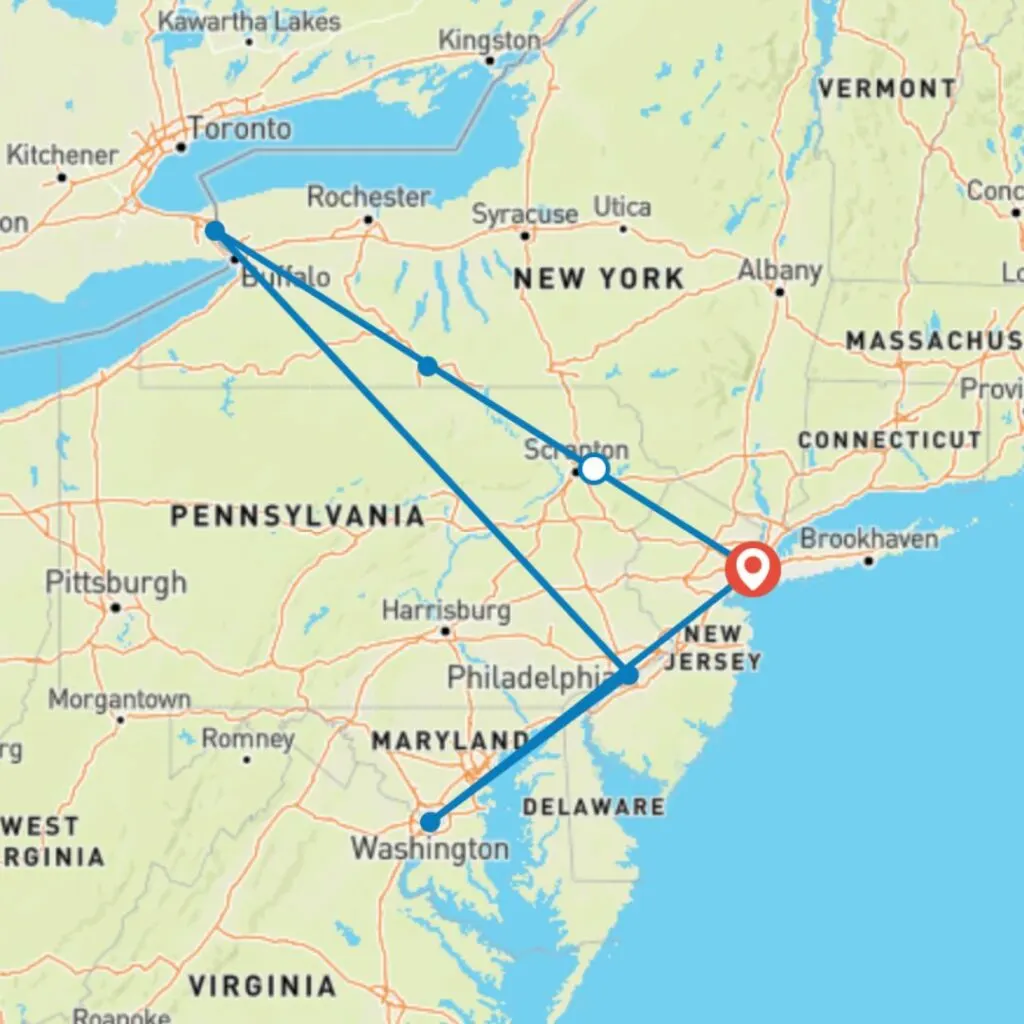 It's time to indulge and completely decompresses in the south of the U.S. Florida's natural coast, right on the Gulf of Mexico's big bend region, provides a perfect opportunity for the ultimate relaxation and the best paddling experience.
Get the opportunity to explore Florida's heritage including tasting some of the best local seafood, interesting history, and some of the world's best kayaking
You get a chance to completely immerse yourself in the beautiful wildlife and nature of the state From salt marshes, natural springs, and coastal islands, you'll some of the most unique species mainly unique to Florida and you may observe a variety of animals like dolphins, eagles, manatees, pelicans, herons and more.
Get a chance to visit the Wacasassa Bay State Preserve, lower Suwanee national wildlife refuge, and cedar keys national wildlife refuge.
On this 8-day tour, you will start and end your journey in cedar key. Staying within the city of cedar key, you'll get a chance to enjoy this island kayaking adventure. Your hotel, meals, transportation, a knowledgeable guide, and much more are included in the price of the tour. Let's take a look at the itinerary for this tour.
Day One: Meet at The Park Place in Cedar Key at 5 PM for trip orientation before heading out for dinner on your own.
Day Two: kayaking trip in the Cedar Key National Wildlife Refuge. Along the way, we'll stop on sandy beaches and hike into the interior of Atsena Otie Key to see the remnants of the original Cedar Key
Day Three: We head over to explore the Lower Suwannee National Wildlife Refuge and Shell Mound areas by foot and kayak. We will paddle out to an island for lunch and then come back in to walk around the ancient Indian mound known as "Shell Mound" and then take a short walk on some boardwalk trails through a salt marsh. On this evening Scott will prepare for you a southeast classic dinner known as a Low Country Boil.
Day Four: We head in search of manatees, paddling either the Suwannee River, Crystal River, or Rainbow River (all about an hour from Cedar Key).
Day Five: travel to Ichetucknee Springs in White Springs, Florida, to paddle a spring run.
Day Six: On our final paddling day we head to the outer islands of the Cedar Keys National Wildlife Refuge. This evening will be spent together at a local restaurant for our farewell dinner.
Day Seven: Departure at any time.
Day Eight: **But wait… if you have the time and want to spend another day exploring on your own then you can stay an extra night at no additional charge. Just let us know at the time of reservation.**
This 8-day Floridian adventure is unique as it offers the ability to add a day free of charge. This is a great option to extend the fun just a little while longer. Enjoy a chance to get up close in nature and with the wildlife of Florida on this nature lovers' tour around the state.
You can also count on having a fantastic time as travelers are raving about this tour. Operated by AE Adventures, this tour operator is rated as one of the best tours in the USA by travelers with an overall rating of 4.5 out of five stars.
Aloha from the beautiful state of Hawaii! Aloha is a word to describe welcoming, respecting or love for someone else. Enjoy the tropical paradise of the Hawaiian islands on this guided 10-day tour through Hawaii.
You'll get a chance to celebrate and learn about the local customs, flavors, music, and other assorted traditions of the local people. It's time to get to know the true Hawaii rather than the grass skirts ukeleles and flower leis.
You'll get the ultimate dream vacation to Hawaii as you will get the combination of sightseeing and learning about the islands as well as tons of time to soak up the sun and indulge in the resorts. Visiting the island of Oahu and Maui, you'll get to see paradise firsthand and experience a true island retreat.
You'll begin your tour in Honolulu and end in Kailua Kona. for a total of 10 days, you'll get to see 10 different Hawaiian cities as well as enjoy transportation, meals, lodging, and a knowledgeable guide included with the cost of the tour. Let's take a detailed look into what your days in paradise would look like.
Day One: After you arrive at Honolulu Airport, the traditional lei greeting at your Travel Director's Welcome Desk kicks off your Hawaii vacation.
Day Two: Pearl Harbor
Day Three: a trip around Oahu
Day Four: Maui, the Valley Isle
Day Five: Upcountry Maui Relaxed Start
Day Six: Insight Choice in Maui
Day Seven: spend time in easy-going Kailua-Kona, once the home of Kamehameha I, Hawaii's great ruler. Travel from the beach to the coffee-growing area of Kona and join a Local Expert to learn about Kona coffee.
Day Eight: The Volcanoes of Hawaii
Day Nine: A Day to Relax Relaxed Start
Day Ten: departure at any time.
This 10-day tour to paradise will leave you wanting to return. The islands of Hawaii are known as some of the most beautiful islands in the world and are some of the most exotic too.
A vacation to Hawaii is one that you'll remember forever and the experiences on this tour will give you an in-depth look into the true culture, history, and traditions of the islands as well as a true look into the people of the island. Operated by insight vacations, considered a golden tour operator is one of the best operators in the world with tours in almost every country.
Known for their perfectly crafted tours and well-taught guides, insight vacations can be the perfect tour operator to book to take the vacation of your dreams. With a rating of five out of five stars, travelers are raving about this tour and if you're looking to spend your time in paradise this is the perfect tour for you.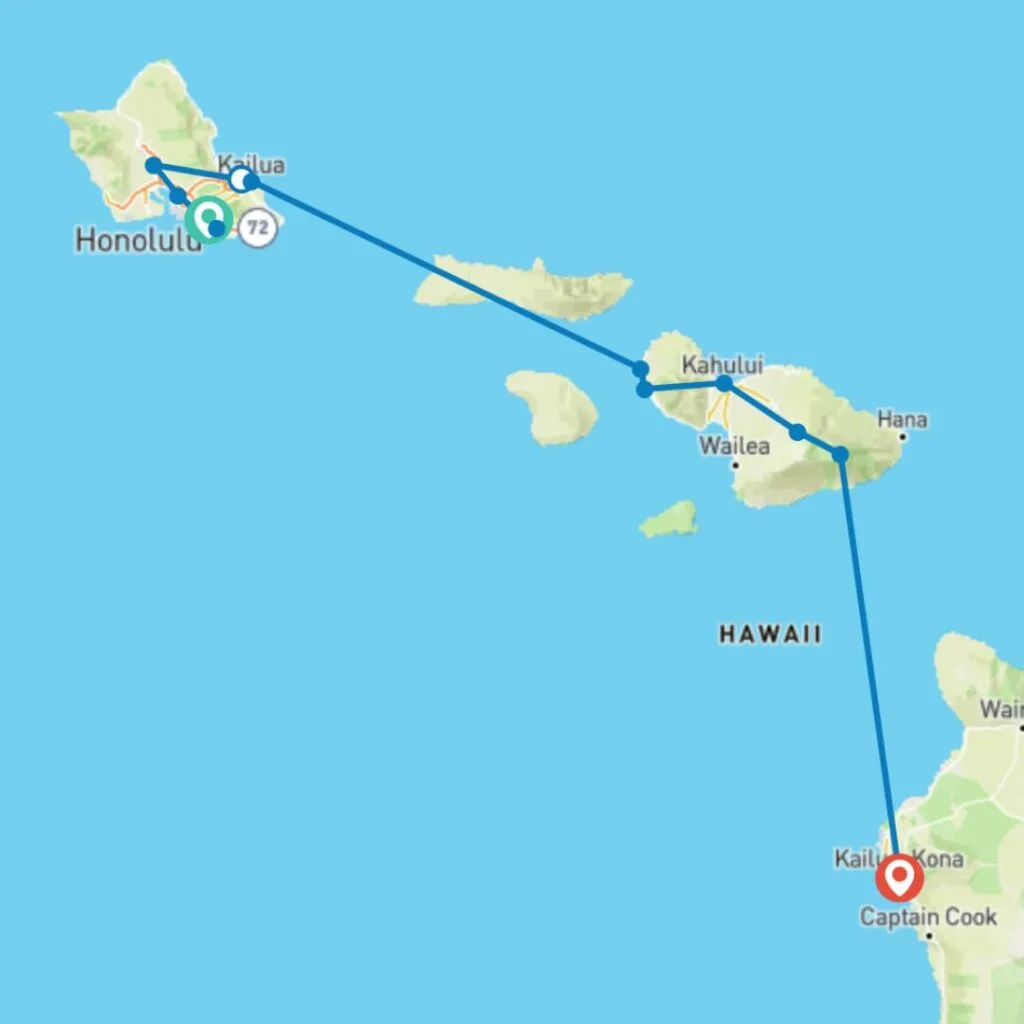 Take the time to learn about the democracy of the united states. Those generally interested in history would enjoy this tour as the story of the USA is told in detail. Spend a night in Philadelphia where you'll get a chance to tour the city and see the independence hall and liberty bell.
Visit the national military park and museum as well as the Gettysburg battlefield. Travel through the renowned Skyline Drive for breathtaking views and perfect photo opportunities of the Shenandoah Valley. Visit the presidential homes of Jefferson's Monticello and Washington's Mount Vernon. Love museums?
Visit the national gallery of art, the national museum of American history, the Smithsonian Institution, and much more in Washington dc. This jam-packed itinerary will give you the chance to learn all about the United States and the history surrounding it. Start your tour in Philadelphia and end in Washington dc.
With 9 days to explore the east coast of the United States, you'll get the see a total of 8 cities with hotel accommodations, a knowledgeable guide, meals, transportation and more completely included in the tour. Here is a detailed day-to-day of what exactly you'd be doing on each day of your tour.
Day One: Philadelphia, Pennsylvania – Tour Begins
Day Two: Philadelphia – Gettysburg
Day Three: Visit the Gettysburg National Military Park and Museum, Explore the Museum of the American Civil War
Day Four: Harpers Ferry, West Virginia – Shenandoah Valley, VA – Charlottesville
Day Five: Charlottesville – Williamsburg (Visit Monticello)
Day Six: Colonial Williamsburg
Day Seven: Williamsburg – Washington, D.C.
Day Eight: Take a guided tour of America's capital featuring wonderful views of the Capitol building, the White House, monuments, and museums including the Korean memorial.
Day Nine: Departure at any time.
On this nine-day trip through the central-eastern region of the United States, you'll get a chance to learn one-of-a-kind history and facts about one of the most powerful countries in the world.
See the capital of the country and witness one of the most famous homes in the world, the white house. You'll truly get to see some remarkable things and learn some truly interesting history behind the country of the united states.
With an earned gold status, Colette tours are one of the best tour operators in the world, with tours in almost every country, you can count on each tour being organized with the best attractions in the region and some of the best local guides.
With a rating of five out of five stars, this is a tour you simply can't miss when planning or looking for a trip to the United States that specializes in the history and politics of the USA.
With some of the most diverse landscapes in the world, the United States is the perfect place for anyone to take a wild adventure. You could end up on a glacier in Alaska or a white sand beach in Florida or even hiking in the canyons of Arizona. Whatever your preferences are, there is something for you in the USA.
Visiting the USA is one of the most exciting opportunities you'll ever have. So choose wisely and enjoy it while you can. Visit the USA – All Within Your Reach.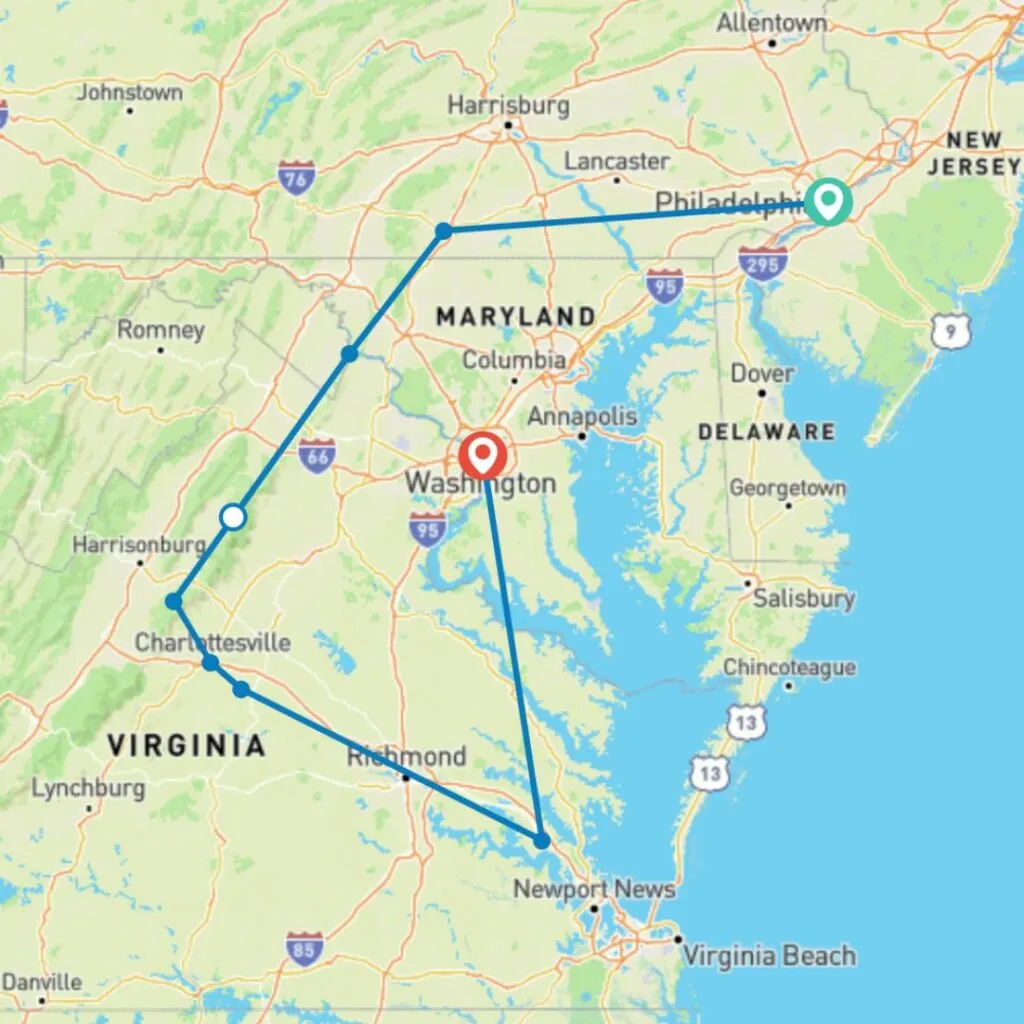 If none of these tours work for you in the USA, please do not worry. There is a wide variety of tour options in the country, and we are confident that there will be something that fits your needs and interests.
Take a look at all the group tours in the USA now, which you can sort by private or group, maximum sizing, budget, dates and much (much more). The team at TourRadar is also always more than happy to answer any questions, provide further information or assist in any way in finding the perfect tour for you.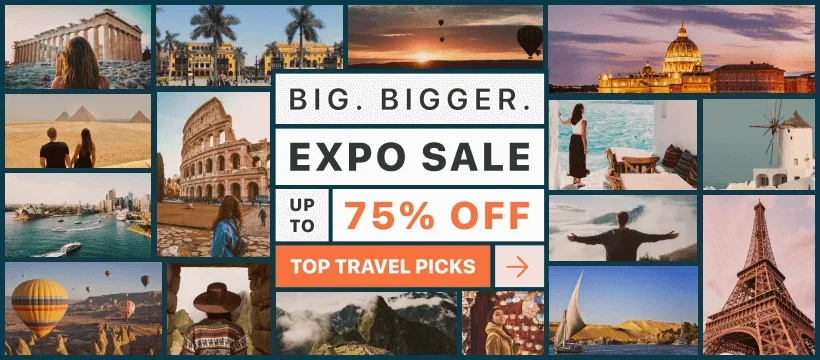 Staying Connected While Travelling
In today's increasingly connected world, staying online while traveling has become essential for a seamless experience. That's where eSIMs come into play, revolutionizing the way we access mobile networks during our global adventures. Say goodbye to hunting down local SIM cards at the airport; eSIMs provide instant activation the moment you land, sparing you the fortune usually spent on international roaming and allowing you to genuinely travel like a local (without getting hopelessly lost!).
With eSIMs, tasks like restaurant recommendations and reservations, up-to-the-minute public transport instructions, checking opening hours, and accessing further information become a breeze. And, of course, sharing your journey on social media is easier than ever. To stay connected wherever you roam, consider using either Airalo or Holafly. Airalo boasts the most extensive range of destinations worldwide, offering smaller data bundles tailored to your needs, while Holafly provides unlimited data packages and fantastic EU data deals.
So why wait? Embrace the future of travel connectivity with eSIMs and make your next journey effortlessly smooth.
Further Things To Consider Before Any Adventure
Now you're all set and prepared to explore our big wide world, why not sort out everything else out all in one go? If necessary for your travel plans make sure you have brought proper travel insurance, protected your privacy by getting a secure VPN, compared all the top hotel booking sites to find just what you're after, reserved an unbeatable rental car price and - of course - booked the best flight deals!
Or maybe just forget it all and go for a last-minute cruise or effortless tour instead?
Many budget travelers (including me) indulge in worldwide airport lounge access, so we can experience luxury while still slumming it in economy. Naturally, we would never leave home without a more general travel guide since we couldn't possibly cover everything here!
Just add an adventurous attitude and plenty of smiles - they go a long way - and that about covers it all! Now go out, find your own path and don't forget to share your best inspiration stories with me on Facebook, Twitter, and Instagram...I'd love to hear from you!