The four and a half star, 100% New Zealand-owned and operated Distinction Dunedin Hotel is without a doubt one of the premier accommodation options in one of the trendiest travel destinations in all of New Zealand.
Formerly the Chief Post Office in Dunedin, the historic 1937 building now houses 121 suites and studio rooms as well as a restaurant, bar, gym, and conference rooms. Listed as a heritage building by Heritage New Zealand, the Distinction Dunedin Hotel can only be described as a paragon of architectural elegance. It is one of the downtown area's chief landmarks, enjoying a central location in the city's Exchange District, in the Warehouse Precinct.
The Distinction Dunedin Hotel is a 2021 Traveler's Choice winner and has been named one of the top 25 hotels in the Australia-New Zealand-Oceania region. It is, as anyone who has been fortunate enough to enjoy a stay here would surely attest, one of the best places to stay in the city of Dunedin, not to mention one of the finest hotels in all of New Zealand.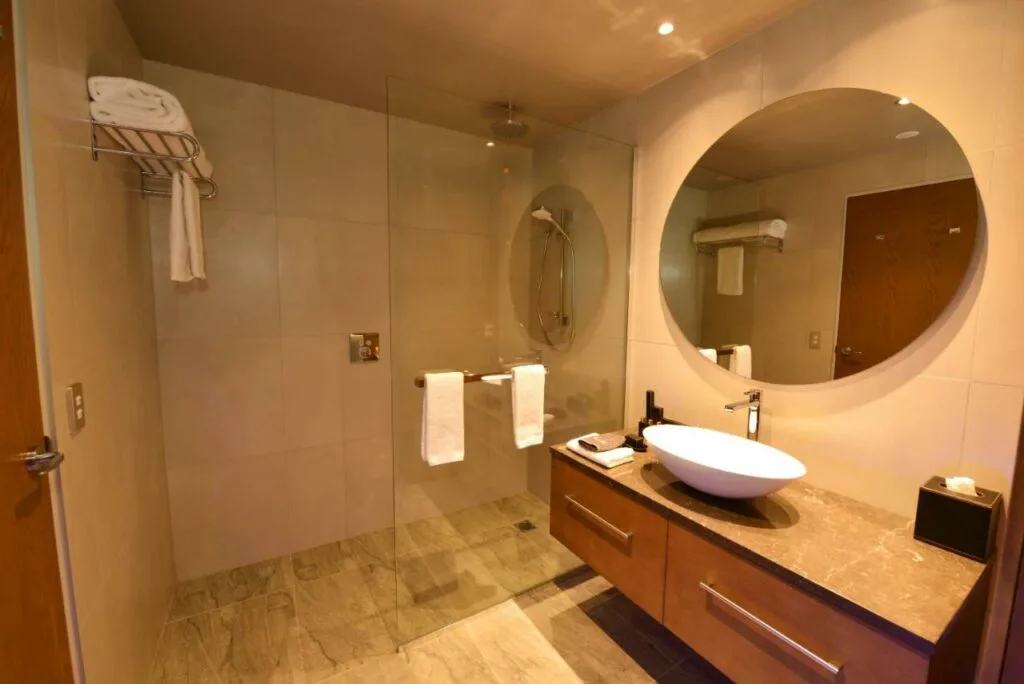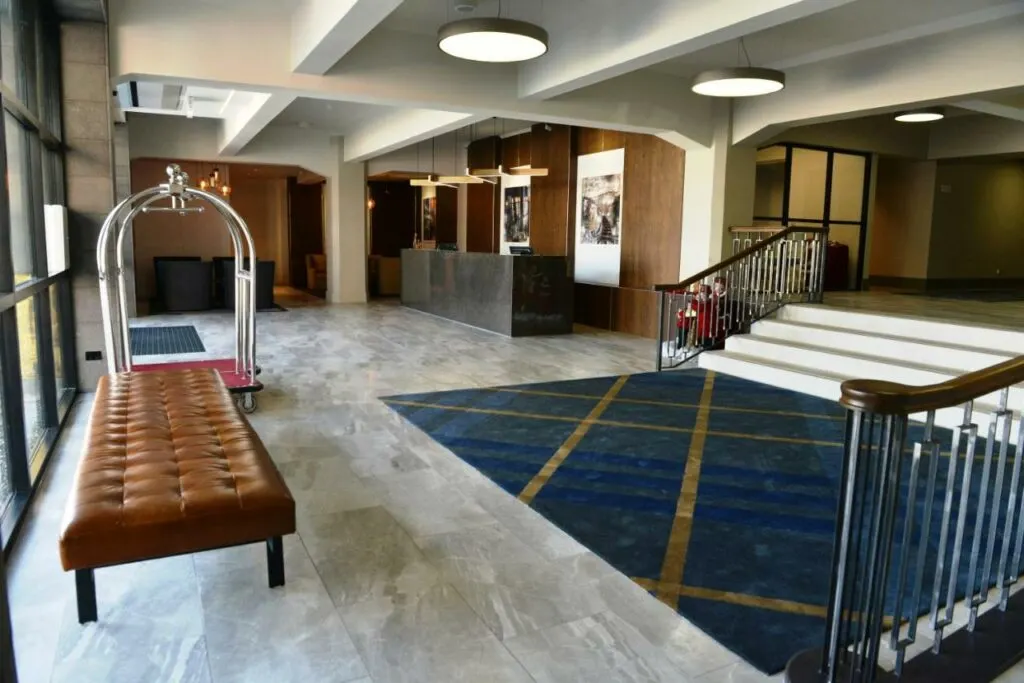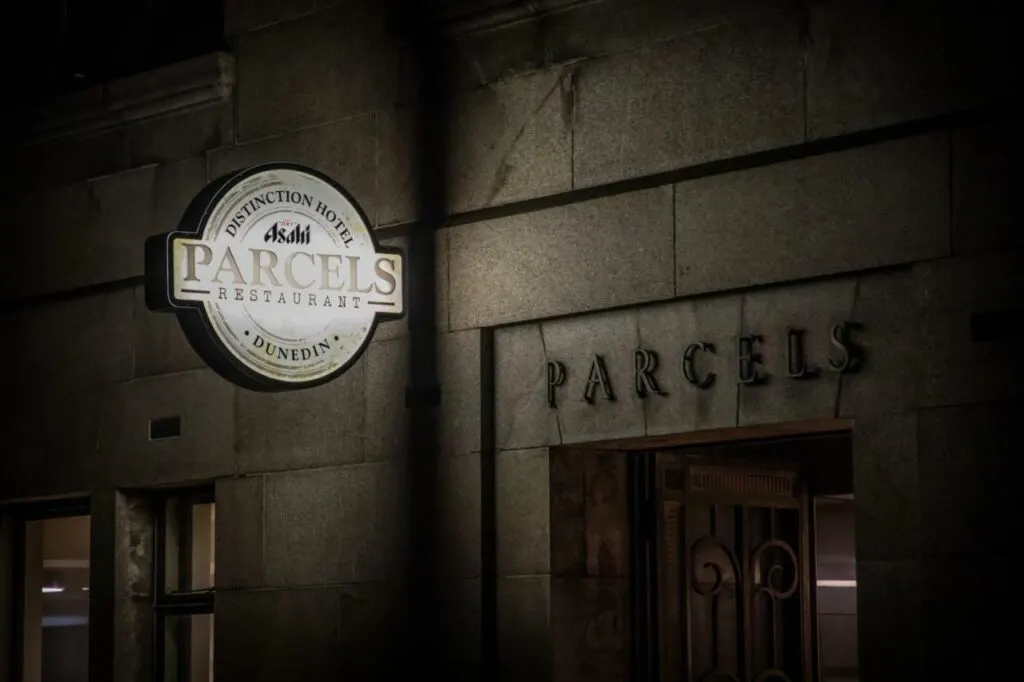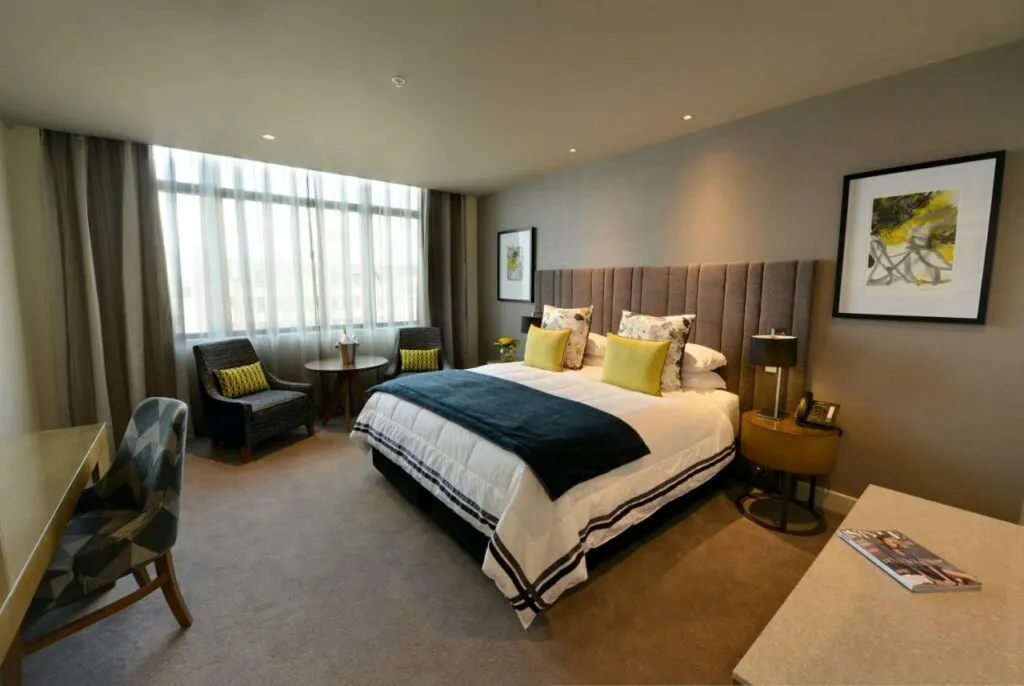 Rooms At The Distinction Dunedin
All 121 guest rooms in the hotel are soundproof and air-conditioned. Rooms include free WiFi internet access, with no time limits or data caps. A 55' flat-screen TV with Sky TV is included in all rooms, and HDMI cables are available upon request if guests would prefer to connect their favorite device or DVD Player.
Other room amenities include a refrigerator, microwave, minibar, radio, iron, hairdryer, bathrobes, telephone, safe, and custom toiletries specially-made for the Distinction Dunedin Hotel. Rooms have private bathrooms with dual fixture walk-in rain showers. (The Executive Studio alone has a bathtub). Studios are equipped with a washer and dryer, as well as a writing desk, table, and a pair of armchairs, and are outfitted with either a super king-size bed or a pair of standard king-size beds depending upon which accommodation option you go for. Studio Twin Rooms sleep up to four, with two double beds, and are more suited to family guests.
Speaking of which, let us not forget to mention the Family Suite. As the name implies, it is a great choice for traveling groups. Like the studios, it has a washer and dryer and has a kitchenette with a fridge and microwave. The suite is outfitted with two single beds and one king-size bed.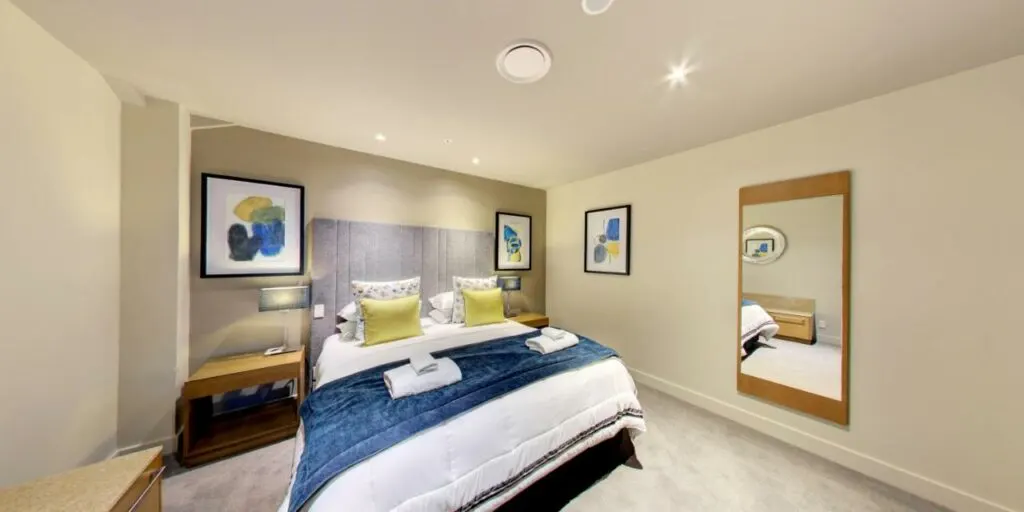 1-bedroom suites offer a living/dining section and a separate bedroom; the former is furnished with a couch and a dining table with chairs. 2-bedroom suites are a bit more spacious and obviously offer a second bedroom (each bedroom has its own flat-screen TV). Four-bedroom suites are a roomy 185 meters square and can accommodate up to eight people with four plush super king beds. This accommodation also adds a second bathroom, a kitchenette with a packed fridge, and two dining tables with chairs. The spacious Executive Suite adds its own lounge area furnished with a chaise lounge.
Guests will be pleased to know that the hotel offers several package deals that can really make a stay something to remember. The Fabulous Family Time package includes the following: 2 night's stay in one of the Family Suites for two adults and two children 12 and under. This includes daily breakfast for everyone. Also included is a Family Pass to the Otago Museum Tūhura Science Centre — a great, educational excursion that the kids will love.
Two and three nights stay and save deal packages are also offered, as are bed and breakfast deals for one or two. The Romantic Getaway package includes a night's stay for two in the Executive Studio. The package comes with a romantic two-course dinner for two at the Parcels Restaurant, as well as a full breakfast for two. Bath bombs and chocolates are also given with the package.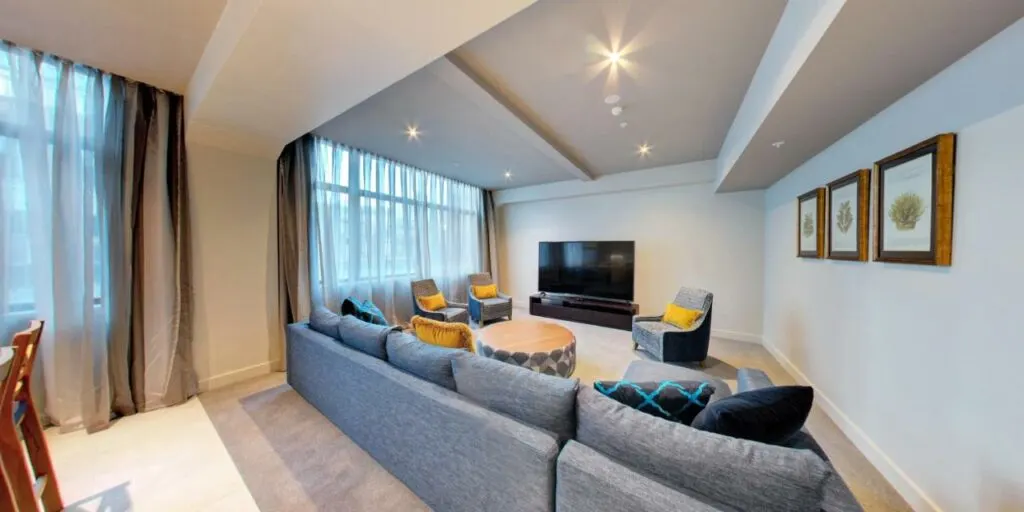 Amenities At The Distinction Dunedin
The hotel's gym is open 24/7, and access comes complimentary with the room. The on-site establishments — the Post Bar and the Parcel Restaurant, hearkening back to the hotel building's roots — can take care of your every gastronomical need and desire if you prefer to just stay at the hotel. And you don't have to eat with the crowd if you don't want to: private dining rooms are available in the old post office's vaults, which makes for quite a unique dining experience you aren't likely to find in any other hotel.
And, of course, room service is available for an even cozier eating experience. Though we enjoyed partaking in a nightcap classic aviation cocktail at the bar to finish a night…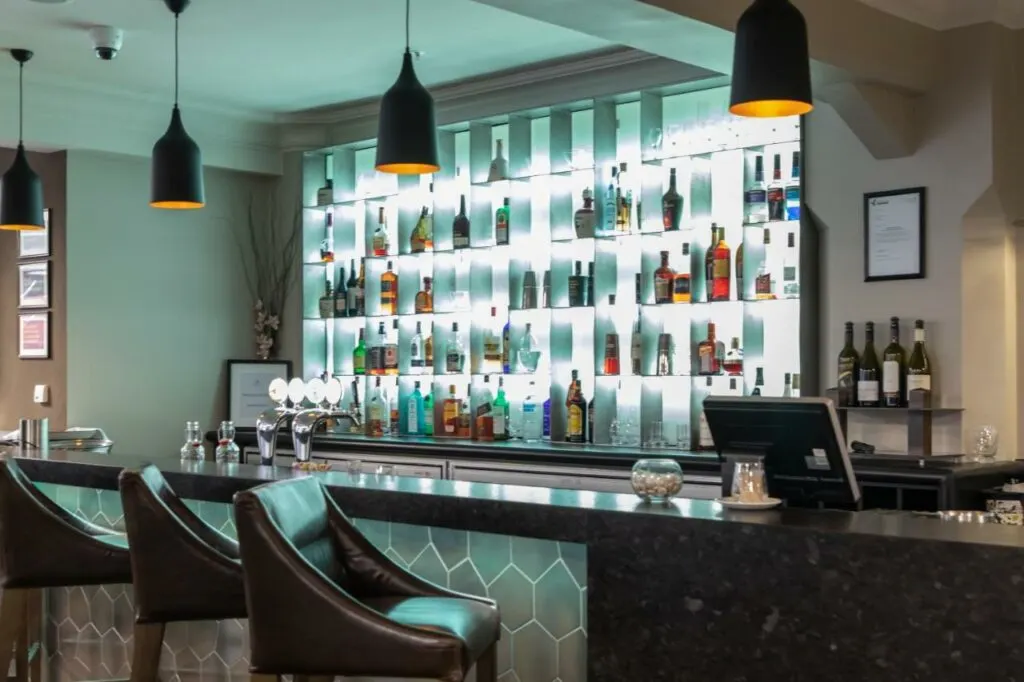 The Parcel Restaurant offers a buffet or a la cart breakfast, as well as lunch and dinner and afternoon high tea. The lunch menu is particularly noteworthy, with such selections as crispy calamari, eggs benedict, lamb pappardelle, and mushroom ravioli, with a dessert menu that includes apple crumble served a la mode. High tea comes with a selection of savory tarts, finger sandwiches, and scones. A kid's menu is also available for those picky little people you may have in your retinue. Gift vouchers are also available for purchase from the restaurant.
Private dining in the vaults makes for the perfect romantic dinner for two. With their antique furnishings and decor, the vaults exude a nostalgic 1930s speakeasy kind of atmosphere, which is amplified to whole new levels with curated music (if you choose the option). You can even have the chefs fix you up a custom order just to make the experience that much more special.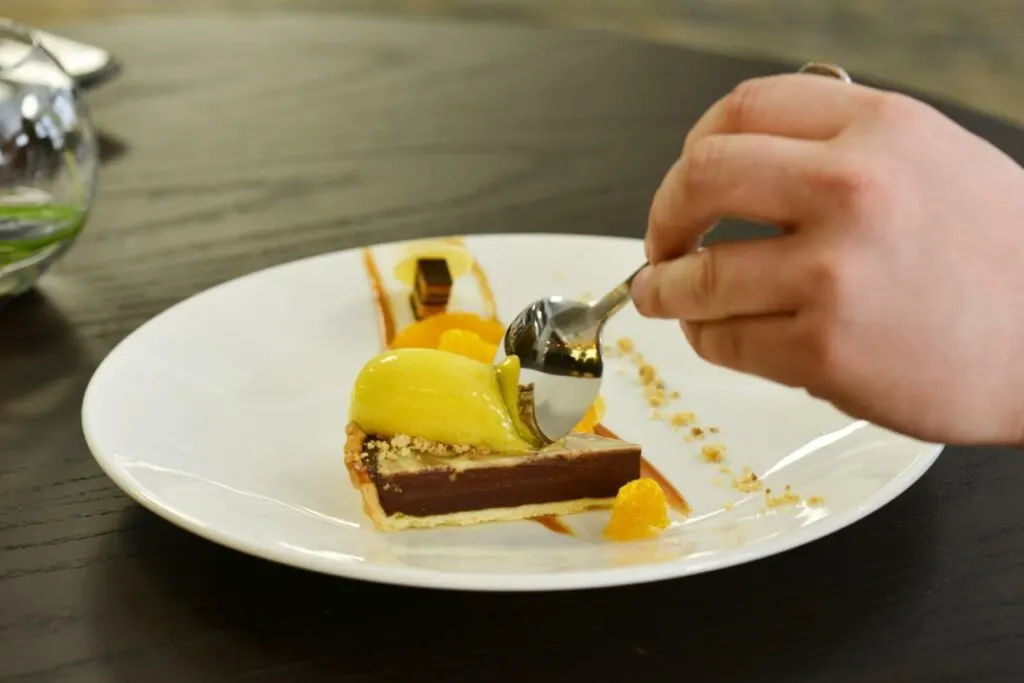 Location Of The Distinction Dunedin
Dunedin is New Zealand's oldest city, and probably its most splendid. It is often called the Edinburgh of New Zealand (in fact, the name Dunedin is taken from the Gaelic word for Edinburgh). Situated on the famous Otago Peninsula, the city of just over 100,000 is the South Island's second-largest after Christchurch.
Being located very near the city center, the Distinction Dunedin will grant guests easy access to everything this wonderful city and the Otago Peninsula have to offer (which, by the way, is quite a lot). You can easily get to most central places on foot, with the Octagon being a mere 10 minutes away (and all of its nightlife) or the cool, hipster Warehouse district with its hidden breweries, coffee shops and street art literally right on your doorstep.
The city itself is a love letter to Victorian/Edwardian architecture, especially in buildings like the Olveston Historic Home and The Fletcher House, and is teeming with cultural attractions that show off its storied heritage in the form of a wealth of historical buildings, churches, theatres, museums and art galleries. There is also a lively street art scene adorning the walls and sides of buildings, and all the murals are done by local artists, so there is an element of authenticity to this side of Dunedin.
There are several beaches on the fringe of the city, and Dunedin also has a beautiful harbor. Though many of the best sights in Dunedin require a car to get to, thankfully the Distinction Dunedin has their own modern car park right outside the hotel – reservable in advance and at a cost of $25 per day.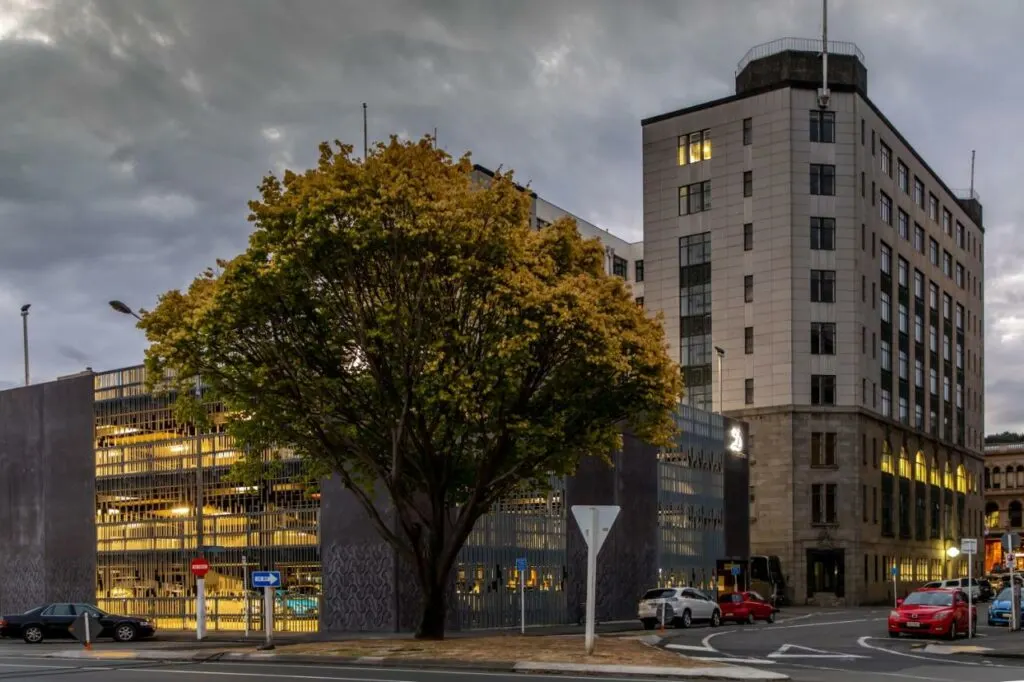 Beyond the city, visitors will discover the spectacular Otago Peninsula. Arguably the region's crown jewel is Lanarch Castle, built-in 1871. Although this tourist attraction likes to advertise itself as "New Zealand's only castle," it is one of about ten such structures in the country and is undoubtedly the most famous of them. (The runner-up is most likely Cargill's Castle, the ruins of which are also located in the Otago region, overlooking the Pacific Ocean on the outskirts of Dunedin).
The Otago Peninsula is also home to some amazing fauna, including fur seals, sea lions, and several species of penguins, as well as dolphins and migrating albatross, and other varieties of seabirds. The Royal Albatross Centre, which conducts guided tours, also calls Otago home.
A landscape of beautiful rolling green hills and ridges, Otago has an abundance of hiking and biking trails to take it all in. And Distinction Dunedin Hotel is the perfect lodging to base all this discovery. The hotel can even assist you in arranging a booking for tours such as Monarch Wildlife Cruises and Tours. The Otago Peninsula has been called "the finest example of eco-tourism in the world." This is high praise indeed, coming from world-renowned environmentalist Dr. David Bellamy.
The Distinction Dunedin Hotel also grants guests a front-row seat to the many events and festivities that take place in Dunedin throughout the year, such as the Dunedin Marathon, which takes the scenic route to Otago Harbour and then on to the finish line at the historic village of Port Chalmers, with its cafes and galleries and vibrant atmosphere that manages somehow to be at once quaint and bohemian. Or witness the sights and sounds of the Otago Rally, a classic motorsport event held in early April. The event is a must-see for anyone with even a touch of the auto enthusiast in them.
And for the foodies (or anyone else, for that matter) is the annual Dunedin Craft Beer & Food Festival, a proud display of the region's gastronomical heritage. This is traditionally held in October, which seems appropriate given that this is kind of like a New Zealand version of Oktoberfest. This is a fun, family-friendly event with lots of live music and games, and of course, heaps and heaps of delicious food and a veritable river of beer and, most importantly, loads of laughter (some of it not even beer-induced).
If you happen to be in the Dunedin area during this time, this is something that simply cannot be missed.