I have fallen in love with El Salvador – yes, if your a frequent reader you will surely know I say this often but I just can't help it – I love the world!
However in this case it took only a matter of days to fall head over heels for El Salvador, and a big part of this was my tour of the Route of the Flowers!
The other parts were the gorgeous hotel Cinco B&B in San Salvador and the seemingly forgotten archaeological ruins of El Salvador..but I digress.
The Route of Flowers is a one-day scenic tour of small town El Salvador filled with exquisite gastronomy, picturesque buildings, boutique markets and oodles and oodles of local life.
Sounds almost too good to be true right!
Located on a 36 kilometre stretch of road high in the mountains, the Route of Flowers was named for the rainbow of wildflowers that blanket this region between October and February. However it is now famed throughout Central America for not only it's floral scenery but also for having El Salvador's most attractive colonial towns…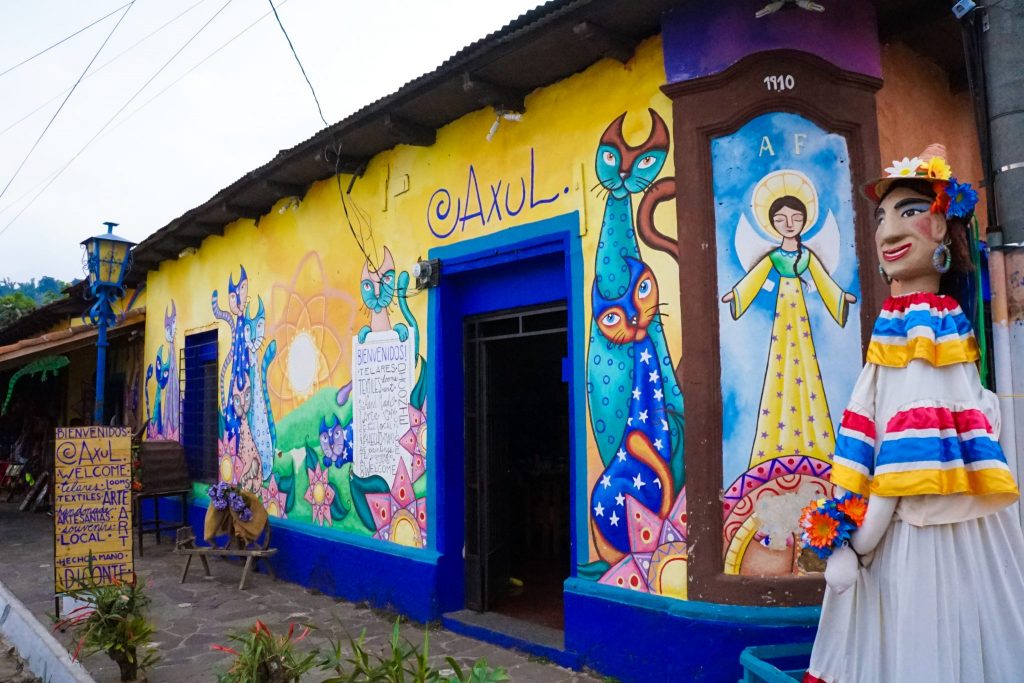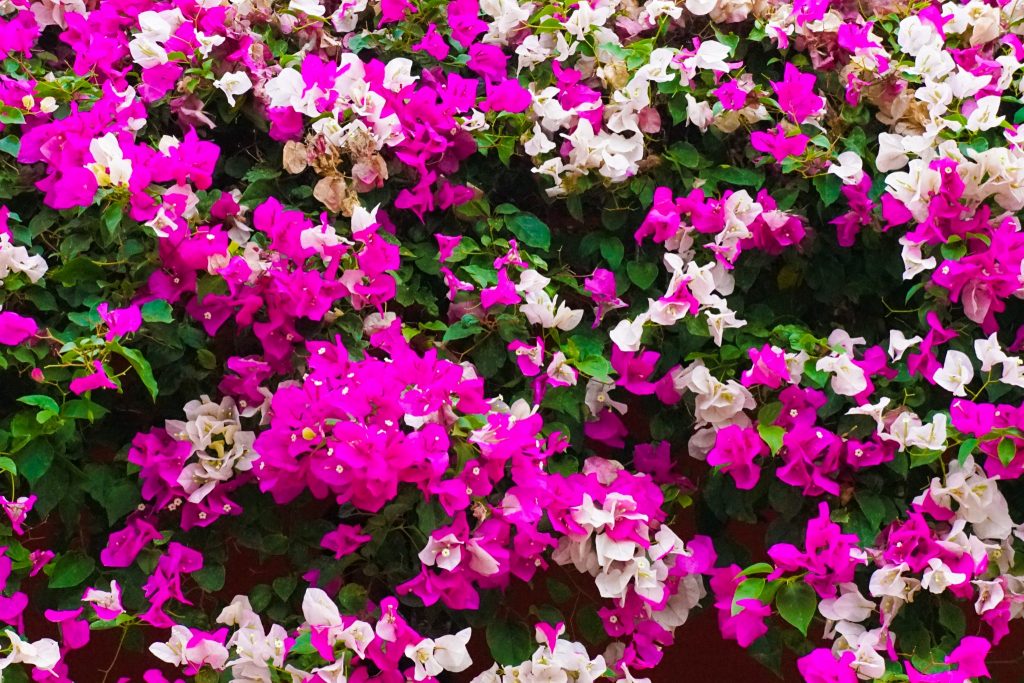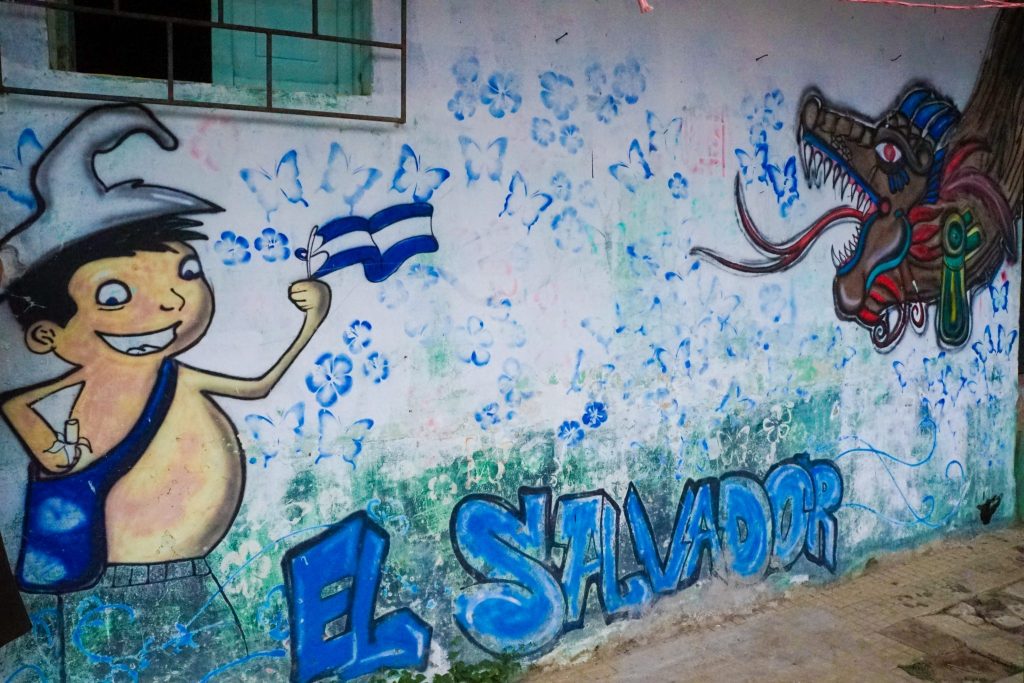 If you want to truly experience El Salvador this is the ideal tour for you, and if you don't believe me – just ask a friendly San Salvadorian. They will back me up and tell you how locals dream of escaping the hectic chaos of city life and replacing it with the laid-back vibes and cooler temperature of any of the Route of Flower towns.
Even if it is just for a weekend getaway as so many locals seem to do! And as they say, when in Rome do as the Romans do. It would be rude not too!
Read on to find the highlights of a Route of Flowers Tour and to discover the beautiful and unique towns of Salcoatitan, Juayua, Apaneca and Ataco in El Salvador.
A Complete Travellers Guide to Exploring El Salvador's Route of Flowers!
Ruta de las Flores: Salcoatitán or the 'Yucca Town'
Or first stop on the Route of Flowers in El Salvador was Salcoatitán – a quaint, little town filled with colourful locals which is named, weirdly enough, after the local god of wind…. Don't ask why because I have no idea, and neither does anyone else apparently!
Salcoatitán is probably the most local of the four towns we visited and it's main attractions are the beautiful white colonial church next to it's picturesque central park and it's famous gastronomy. To be specific this town has some of the best Yucca dishes in all of El Salvador, if not in the entire world, and its Yucca shops have became so popular that the roadside stalls which made the mouth-watering dishes had to be moved into a custom built food court as they were causing traffic bedlam… Which I can totally understand after tasting!
If you can manage to go on a Sunday they also have a micro-gastronomical festival complete with drag entertainment (at least when I was there) and I highly recommend you sample a few things, but if you are short on time go for the 'Yucca mixto con chicharrón' (fried pork belly).
Trust me you will have no regrets! Salcoatitán also has some nice street art and a museum with a crazy variety of old printing presses and wood carvings, which is way more interesting that it sounds!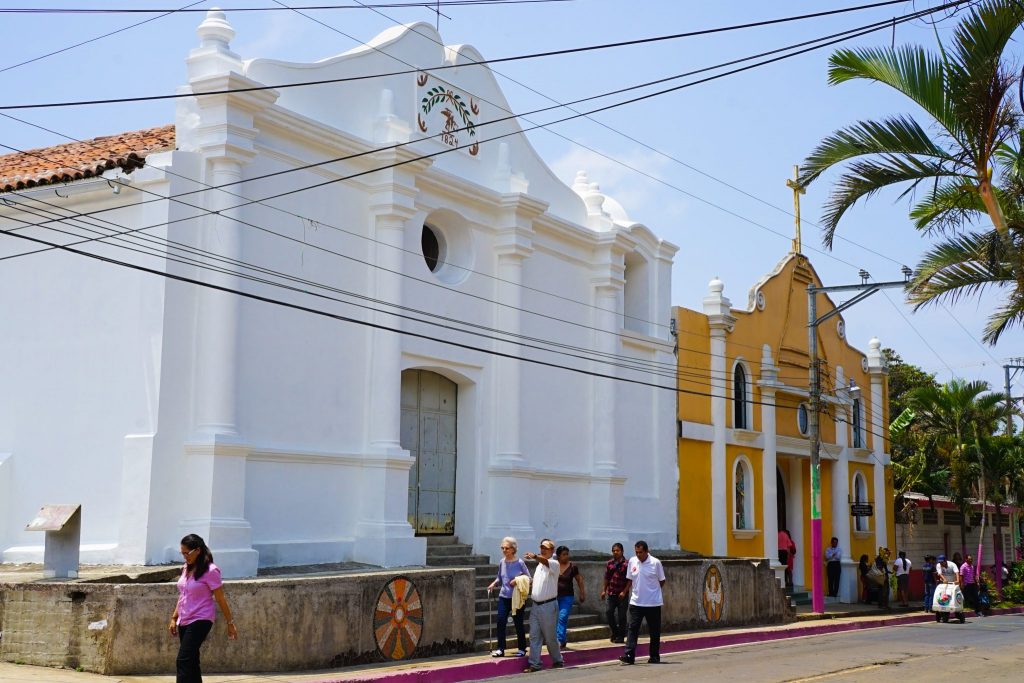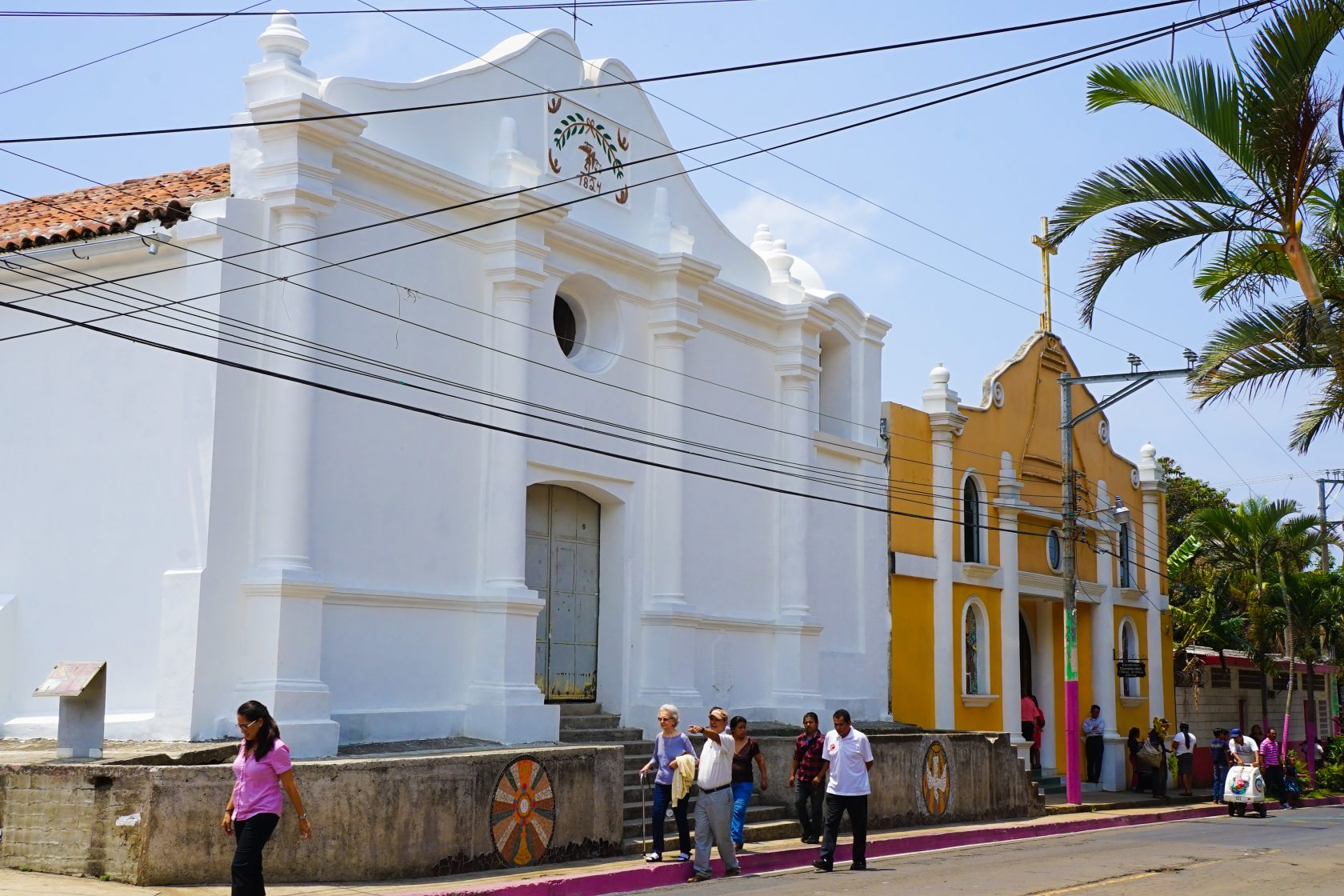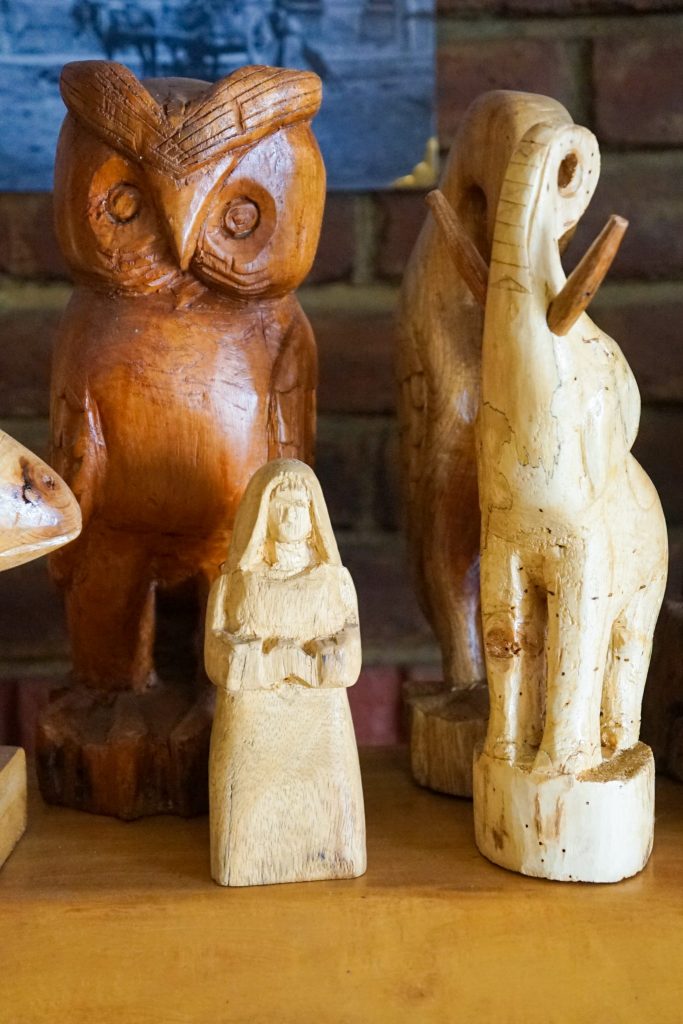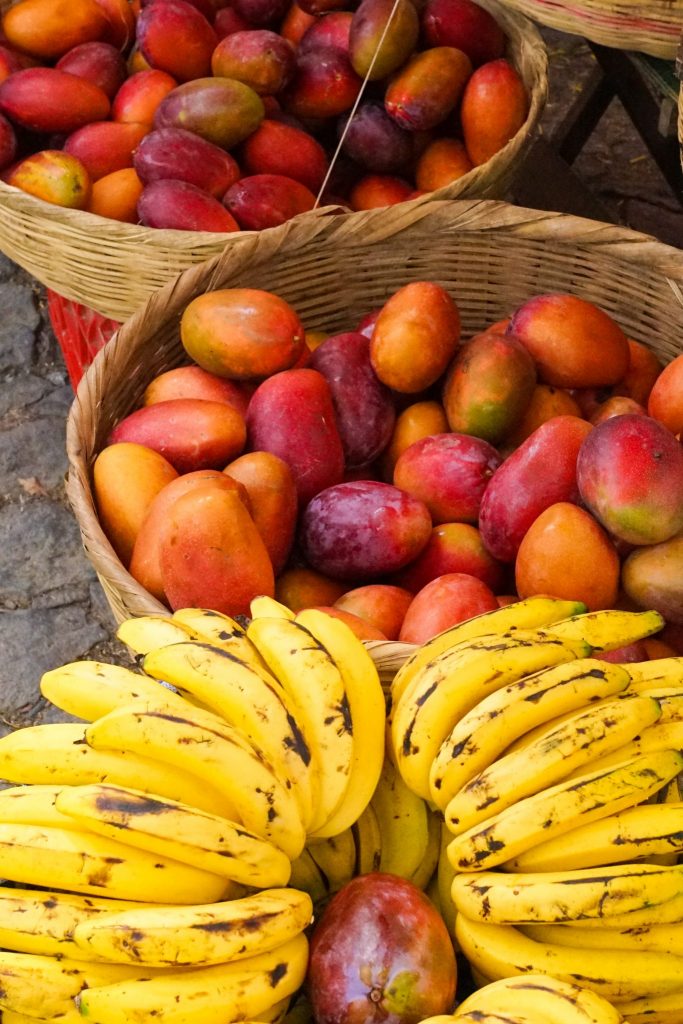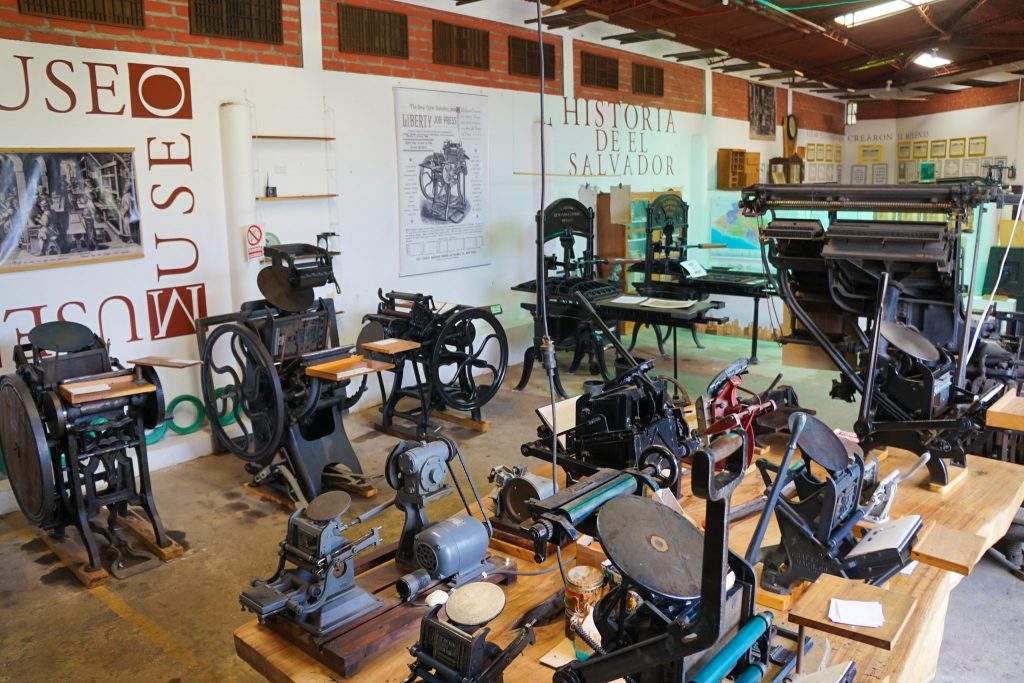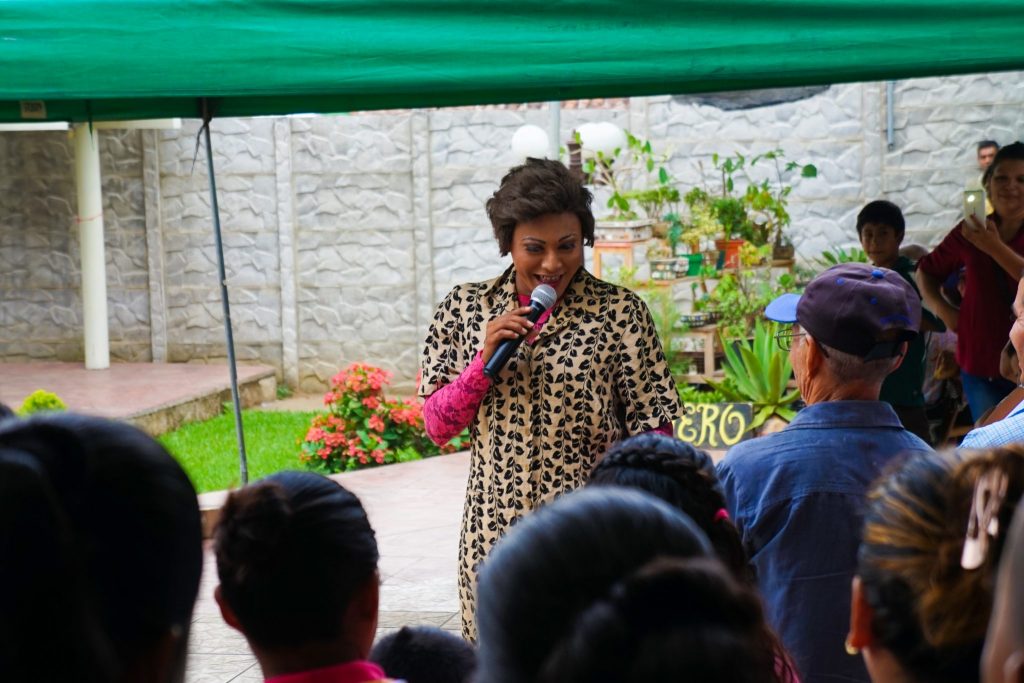 Ruta de las Flores: Juayua or the 'Food Town'
Hopefully you're not too full from the first stop (if so – rookie mistake!) because the next town, Juayua, truly is a gastronomical delight with a ridiculous amount of typical El Salvadorian food, lovingly prepared and ready for you to devour!
Every week in front of Juayua's colonial church a giant market appears and held within is one of the most fabulous gastronomical festival I have ever lay witness too! Literally every type of delicious food you could imagine is available here (El Salvadorian food is famous worldwide for a reason!) with live music and chairs to relax and take it all in.
You will struggle to choose just one meal here so all I can do is recommend going with as many people as possible so you can all share together! Juayua also has a permanent market which is interesting to explore and a small electric train on which your can see a bit more of the town without scuffing your shoes.
We didn't have time but if you opt for a two day trip of the Flower's route you can also see one of El Salvador's most famous natural attractions from here: The Los Chorros waterfall!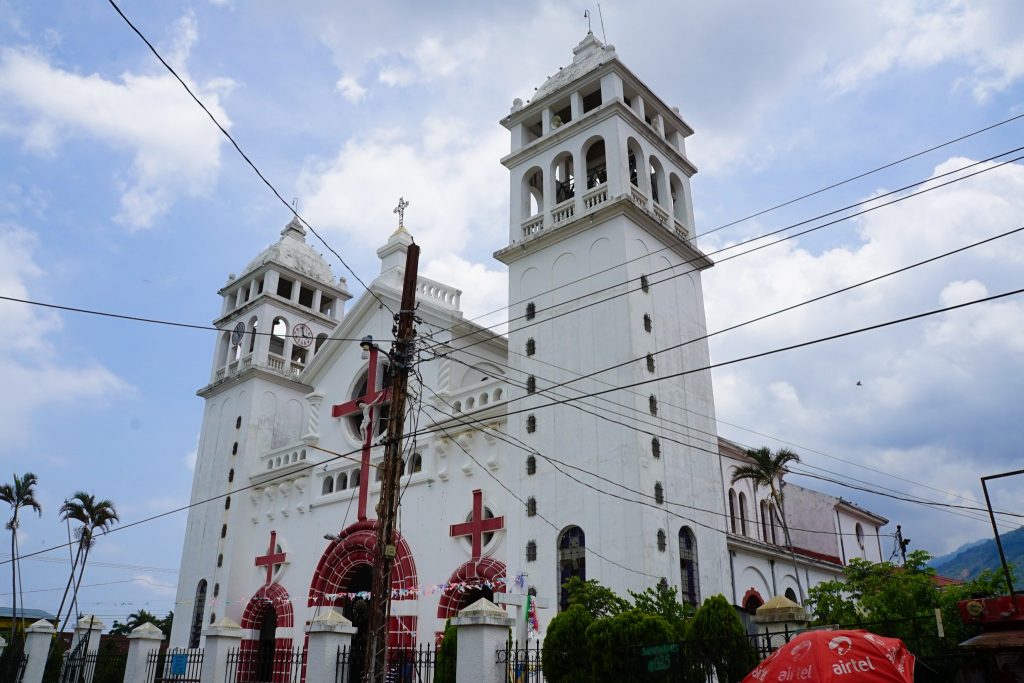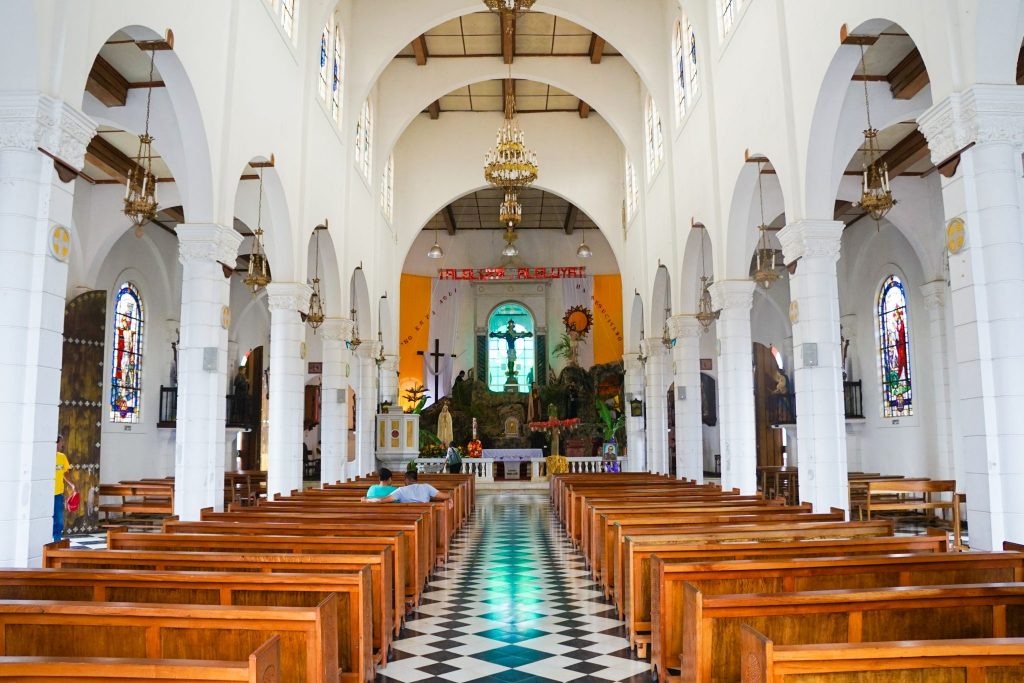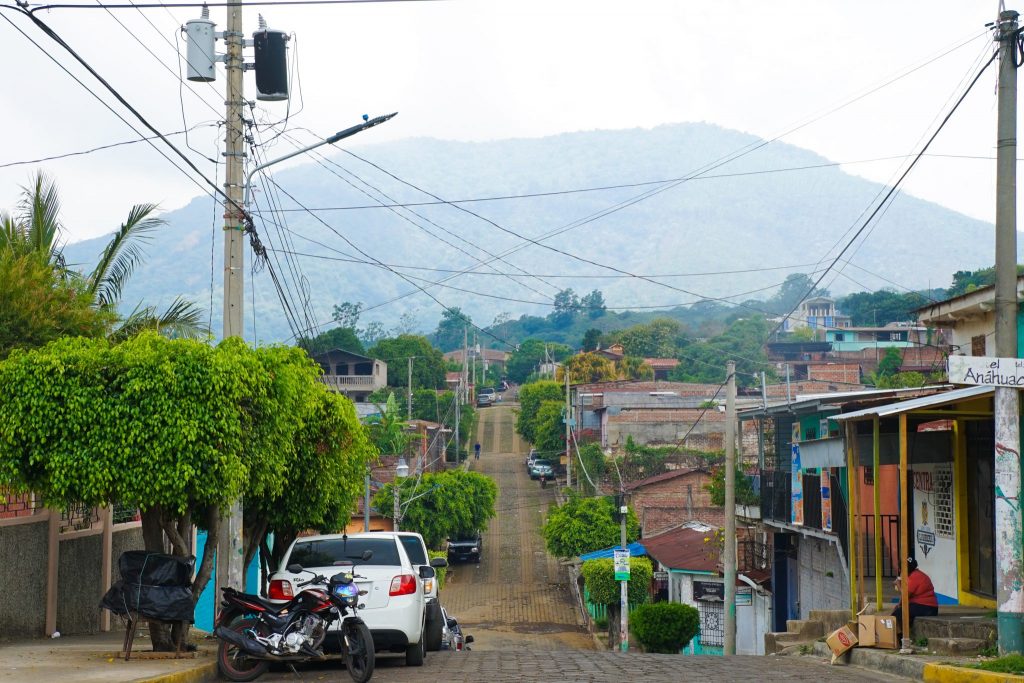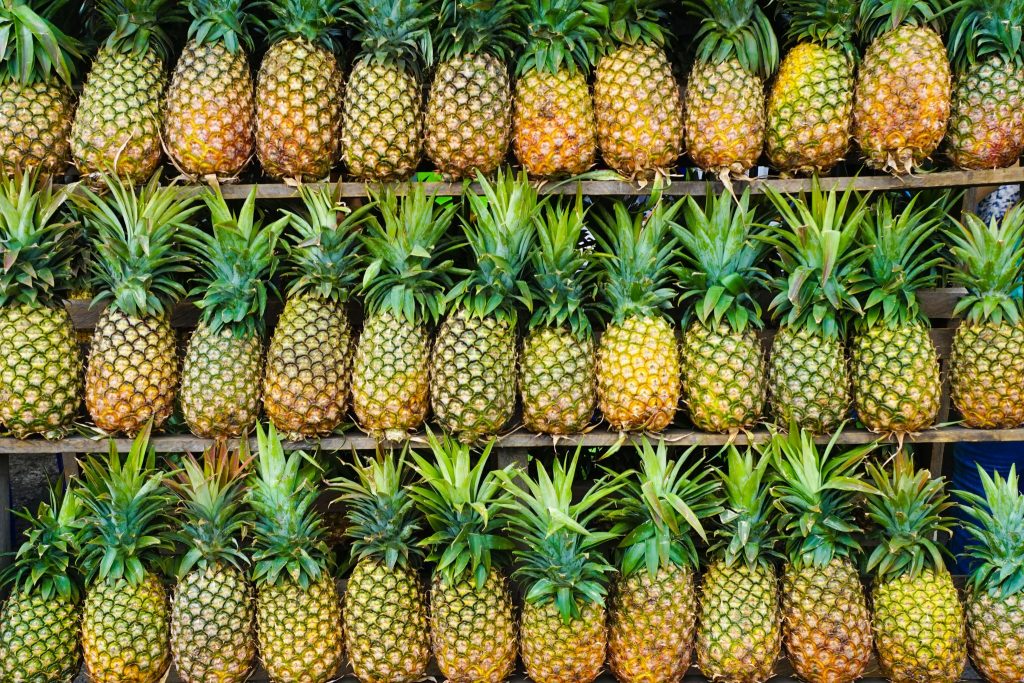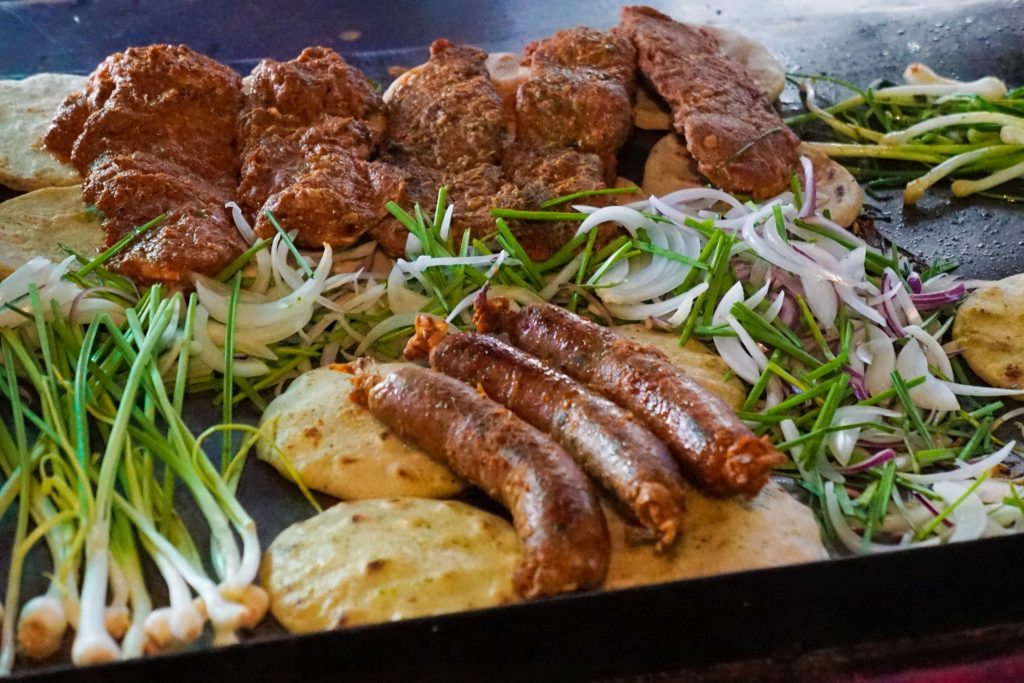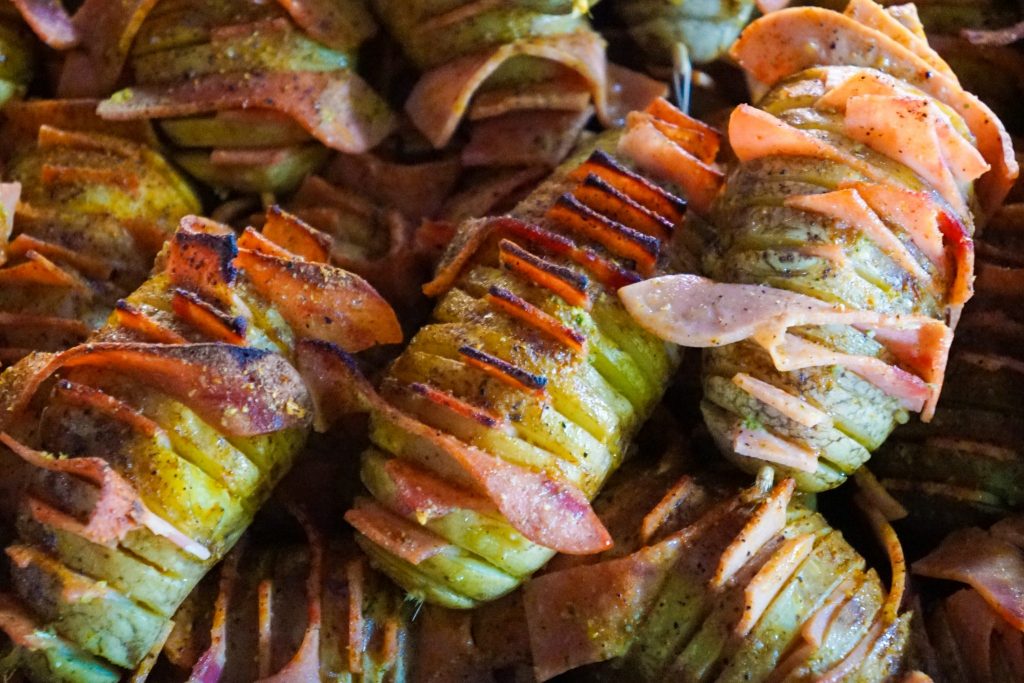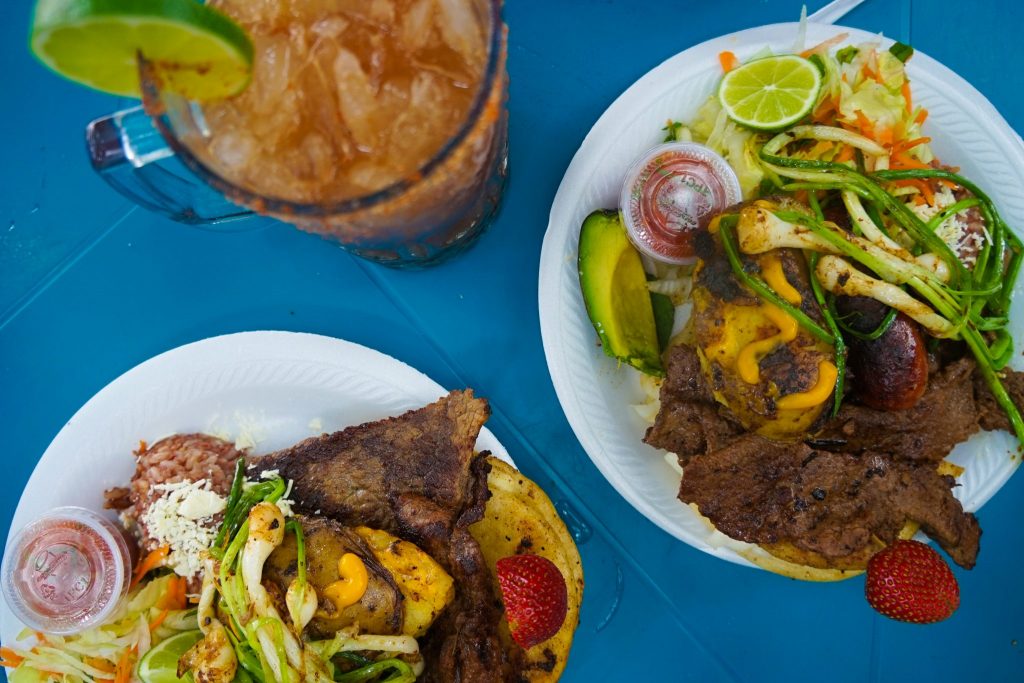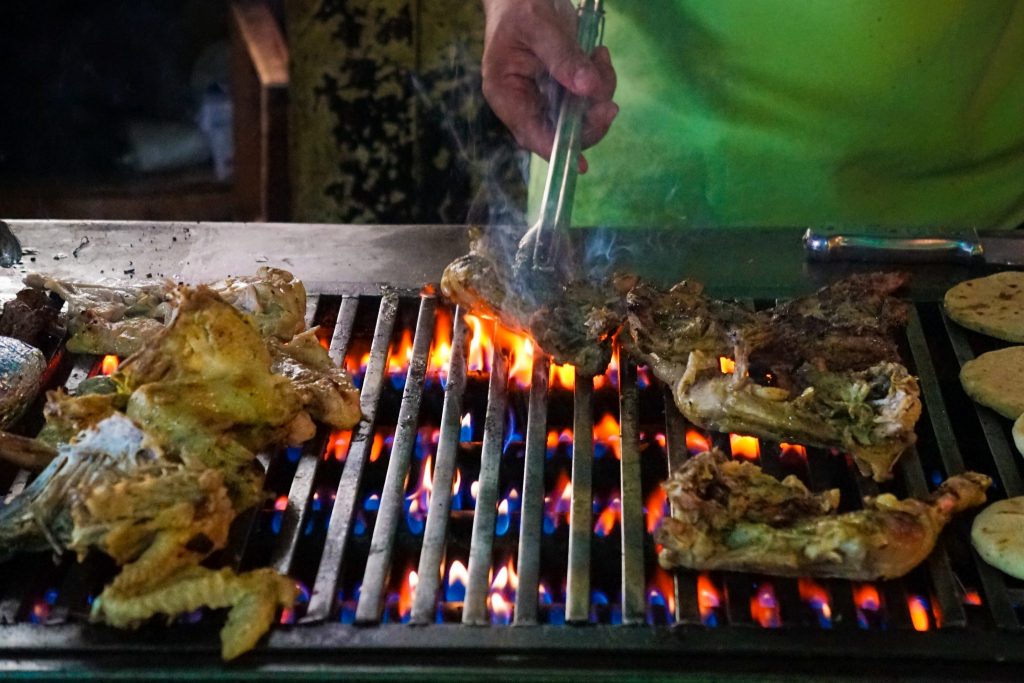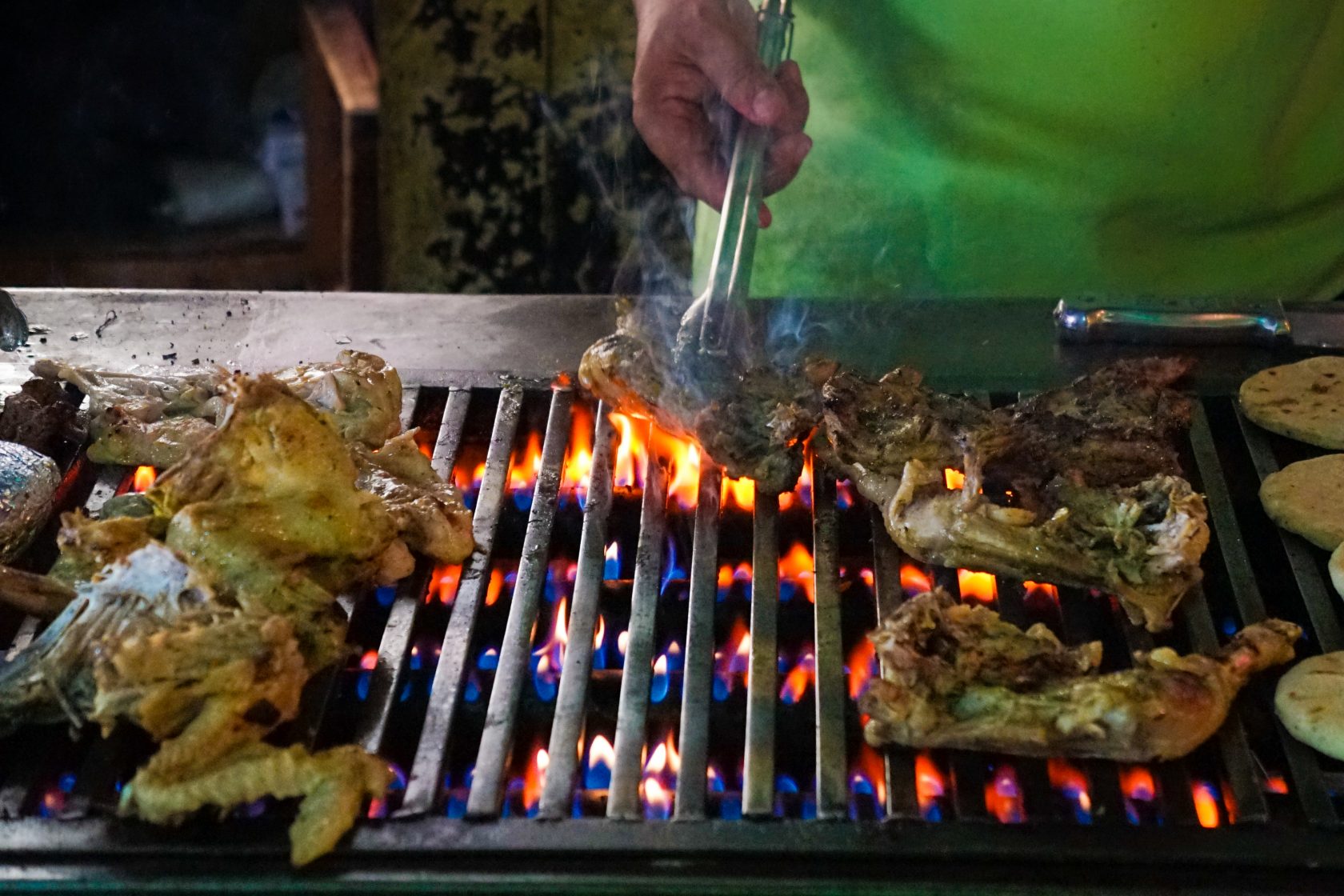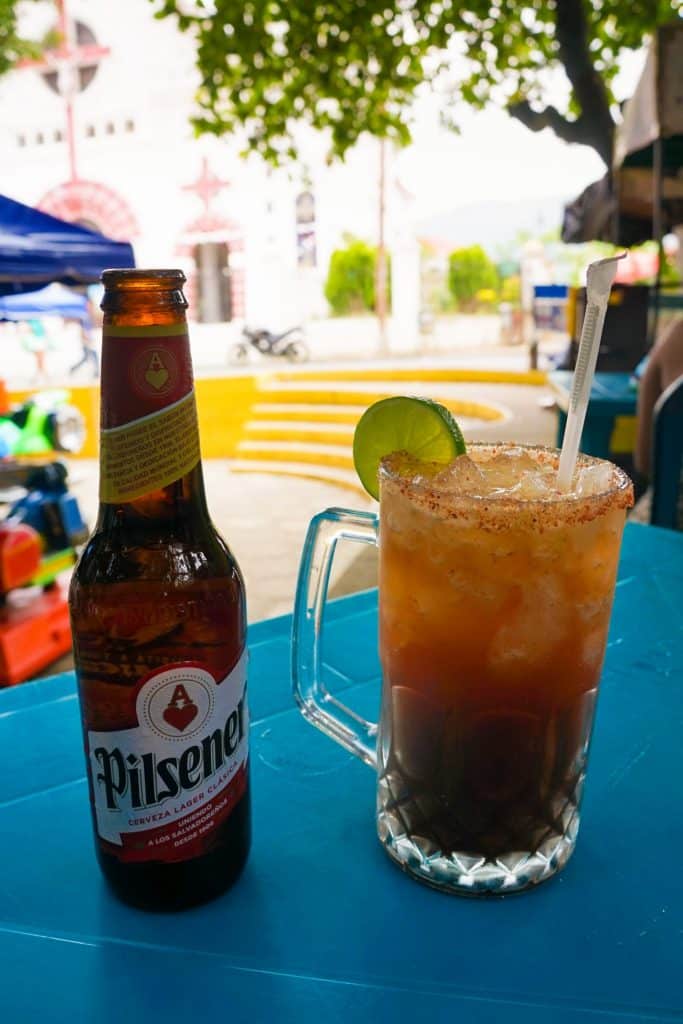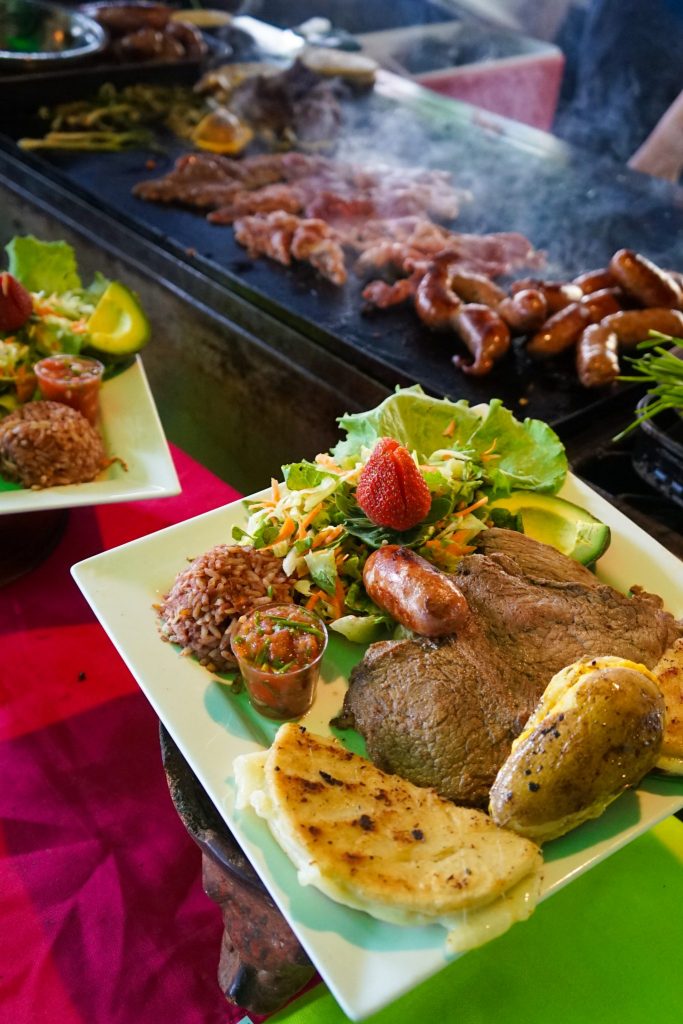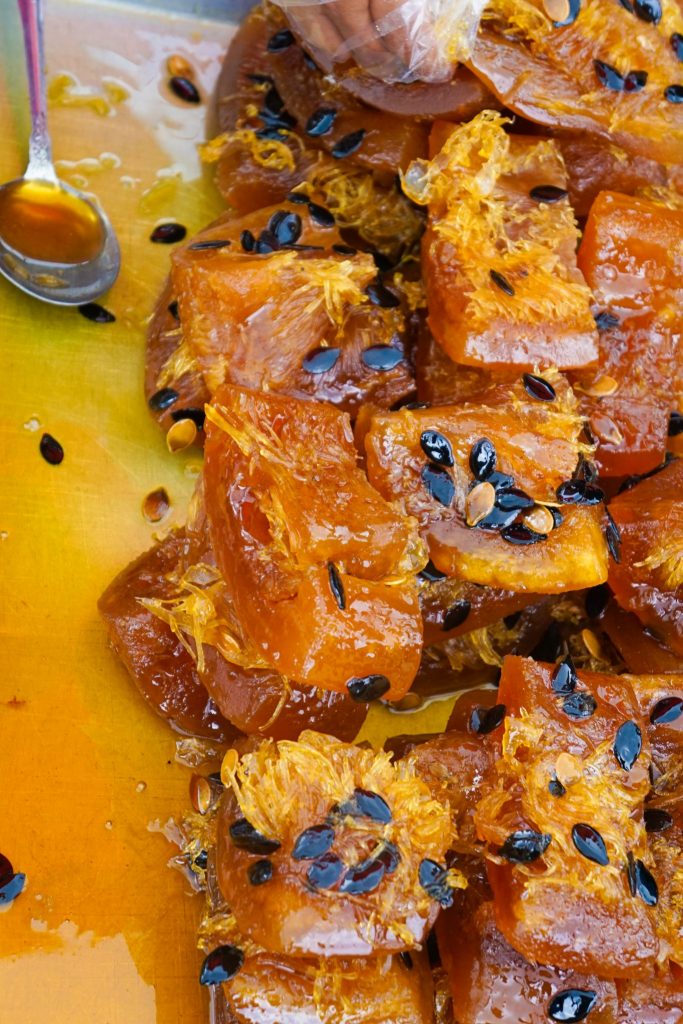 Ruta de las Flores: Apaneca or 'Handicrafts Galore'
After eating ourselves into a food coma, the next stop was Apeneca and luckily this cute town isn't known for its food but rather it's incredible array of handy crafts and picturesque streetscapes.
You'll be wanting to bring your camera for these cobblestoned streets, colourful houses and quiet small-town life, and possibly some cash as there are many, many unique things to buy here. They are just all so pretty!
Apaneca also has some adventure excursions to nearby forest, archaeological ruins and a lake – but I was just happy exploring the small boutique shops, discovering unique gifts for loved ones and taking snaps of the Cathedral (if it looks familiar, its because it is an exact copy of the one in Salcoatitán!).
Here you are also high enough in the mountains so you will notice the coffee plantations starting to dot the hillside, but just be a bit more patient, because the next town is perhaps the best place in El Salvador to try the local coffee!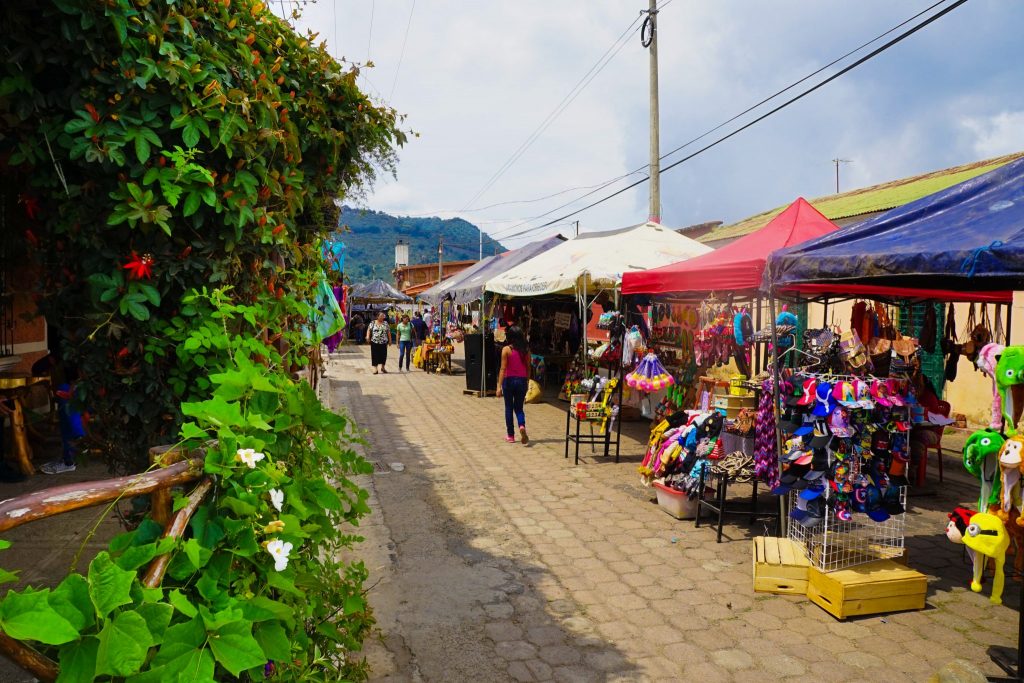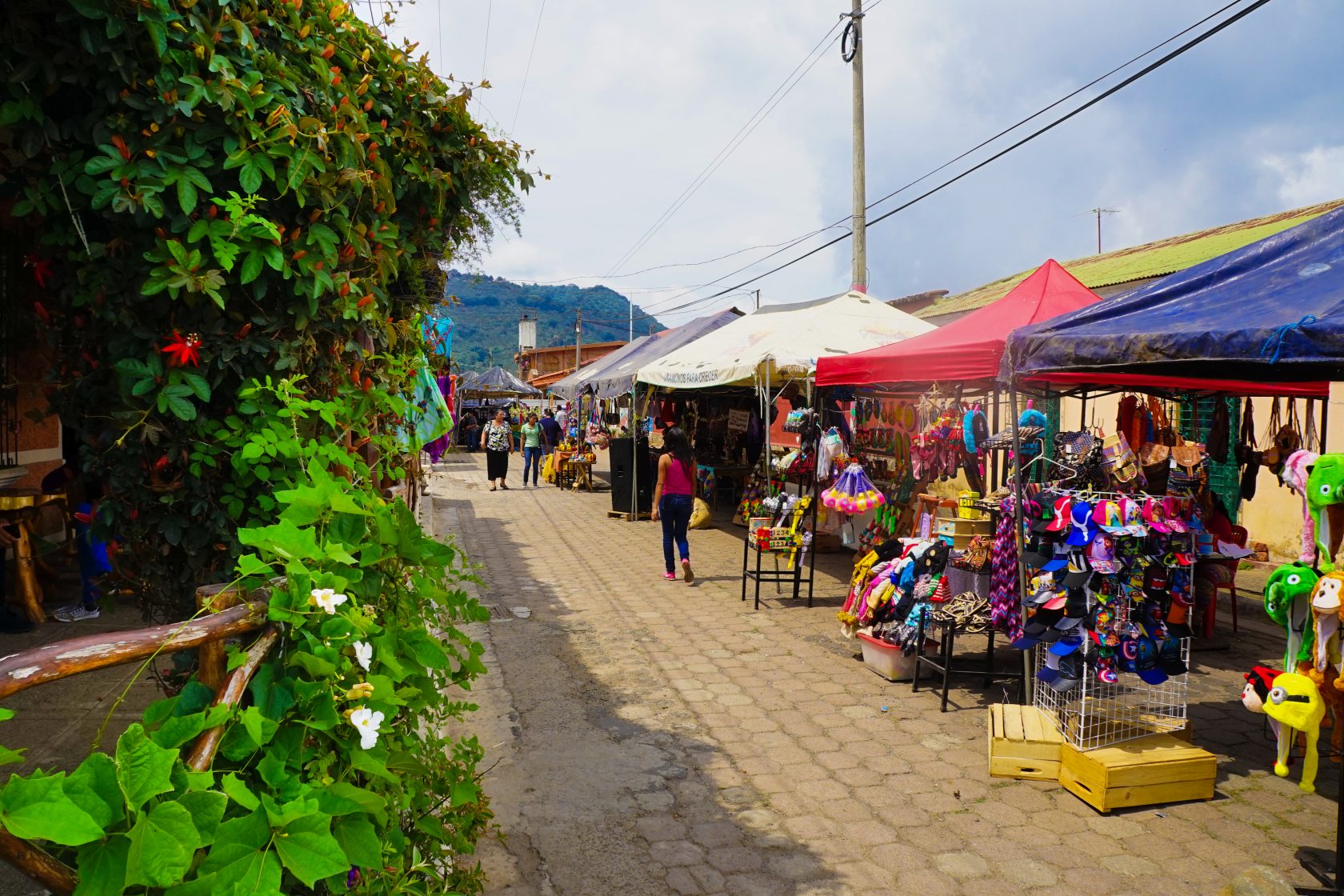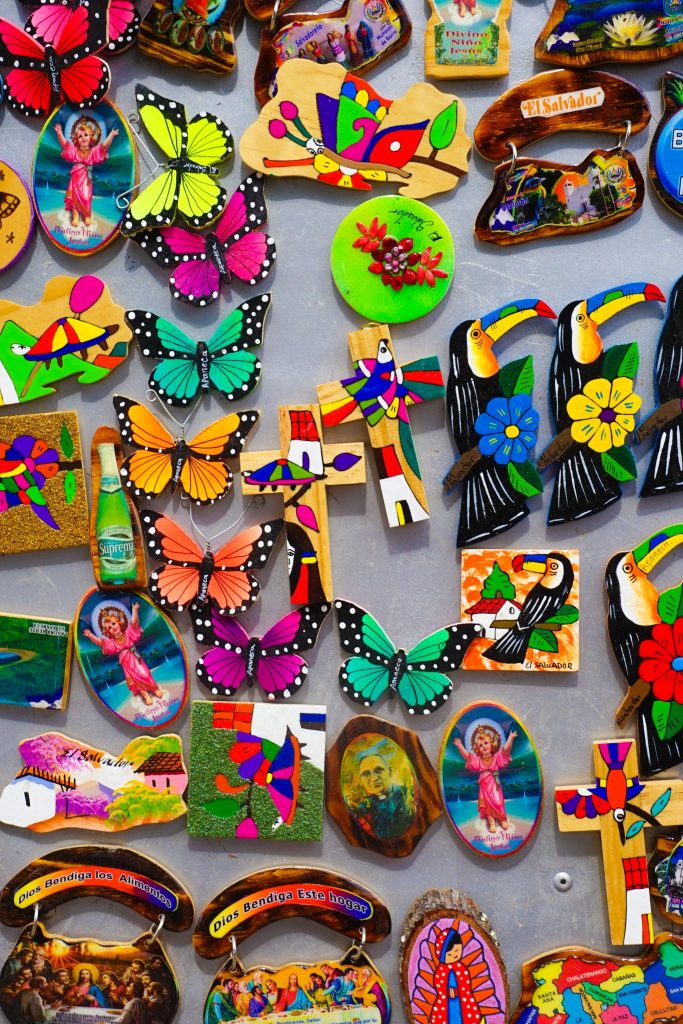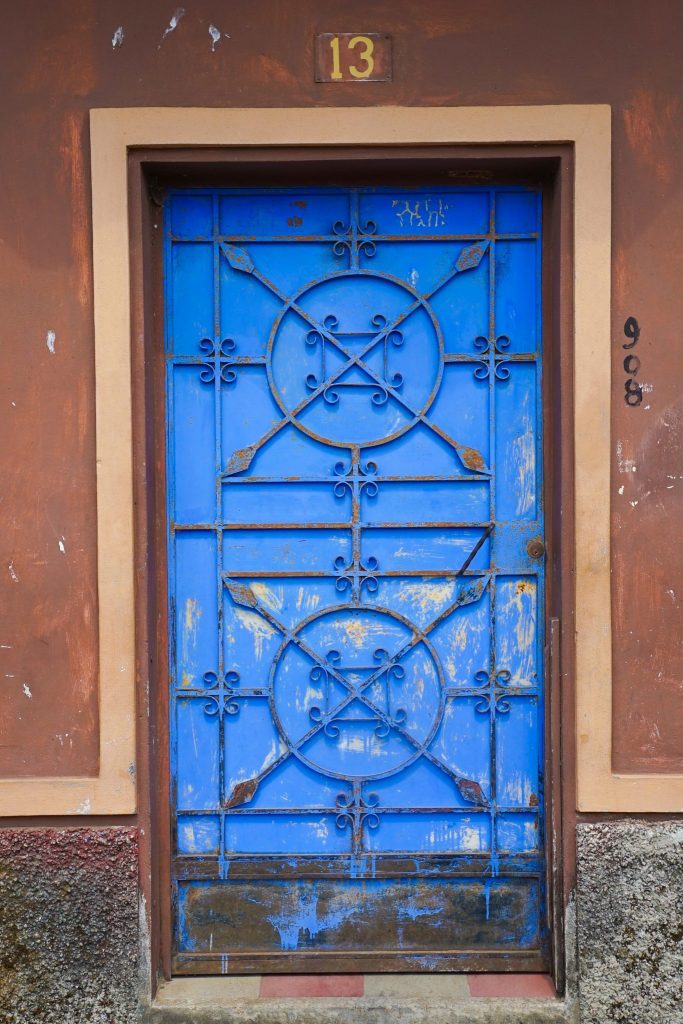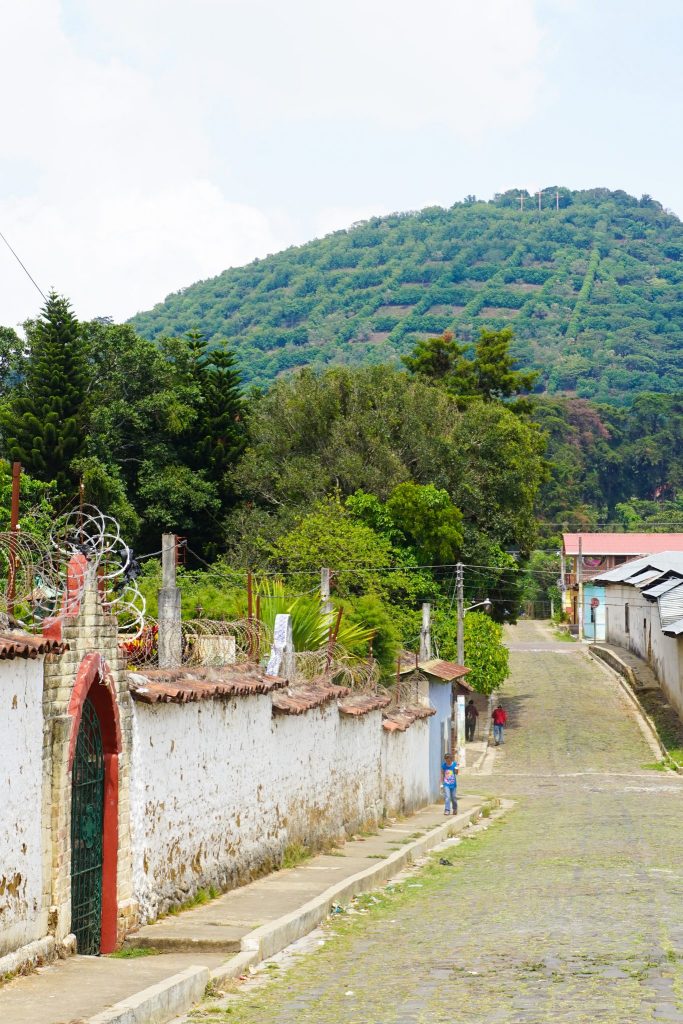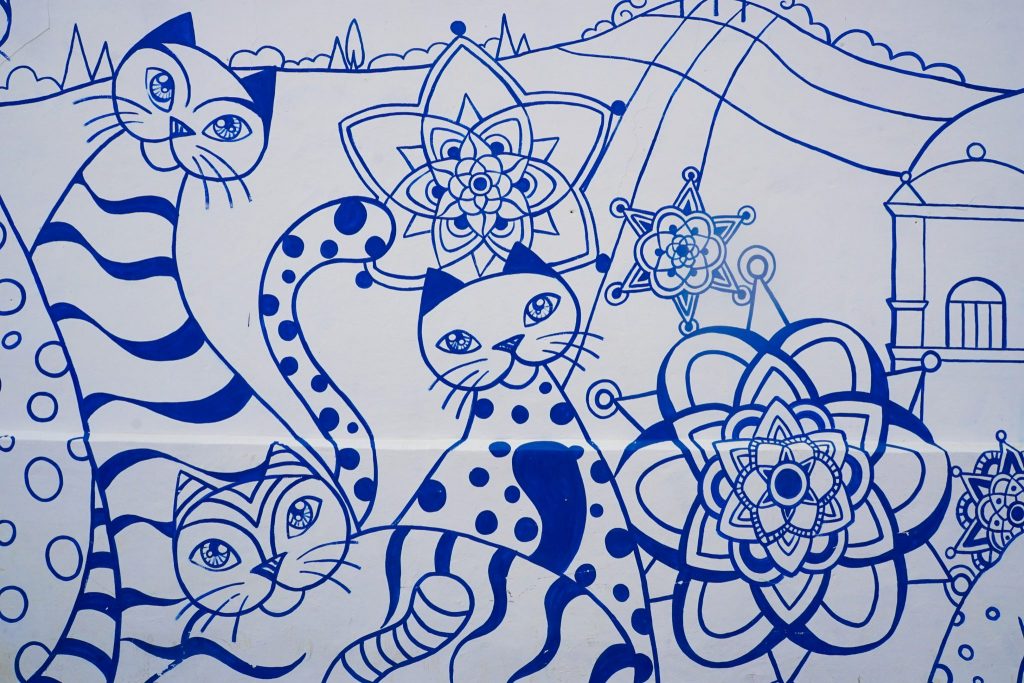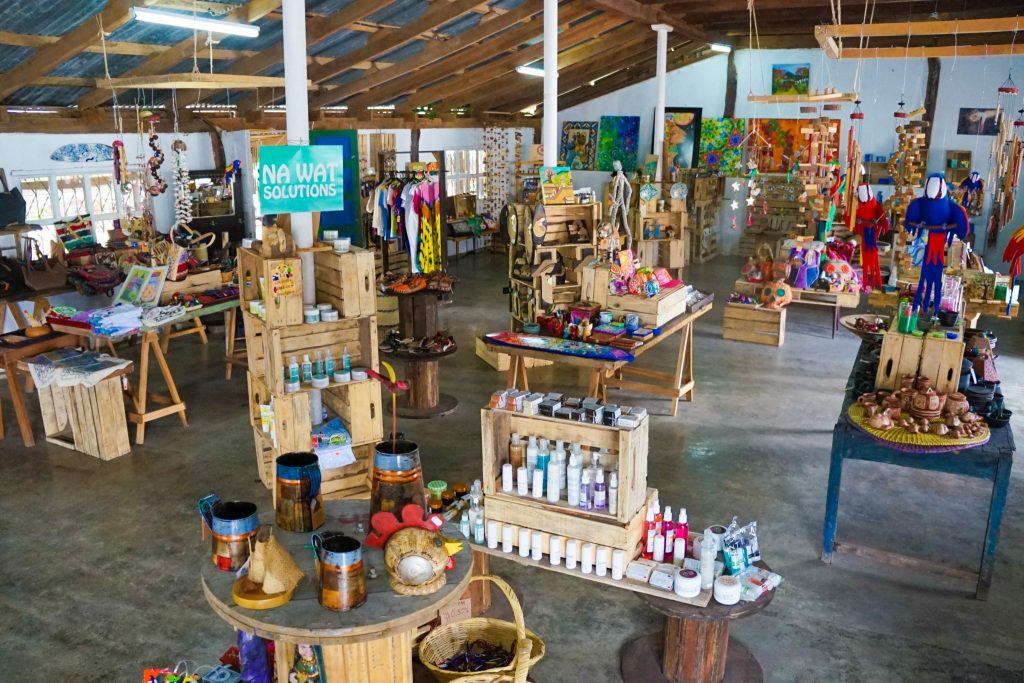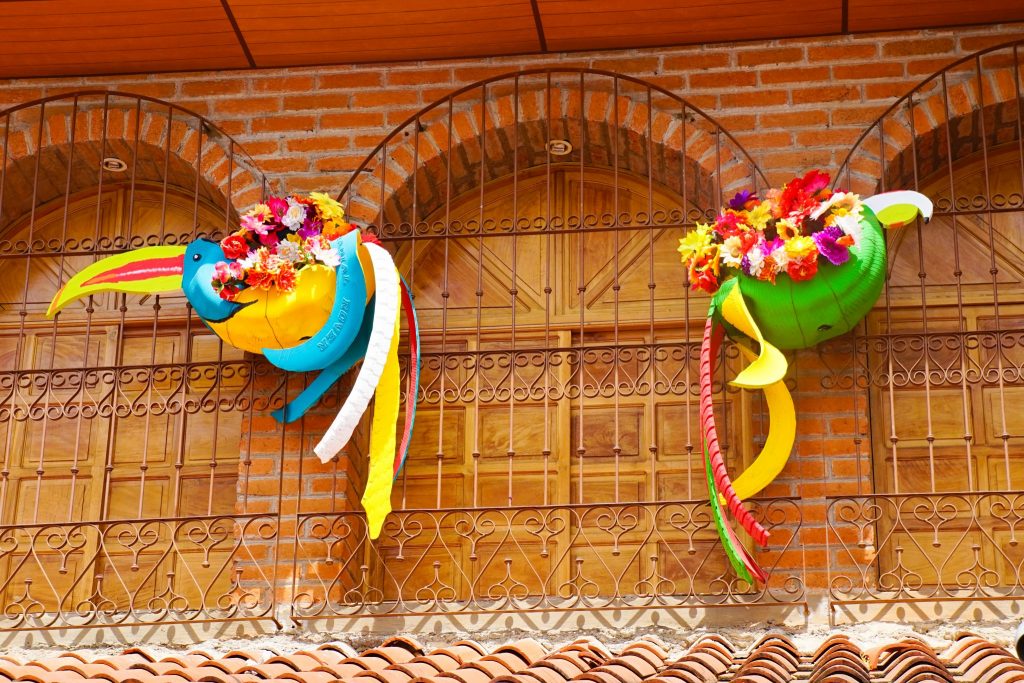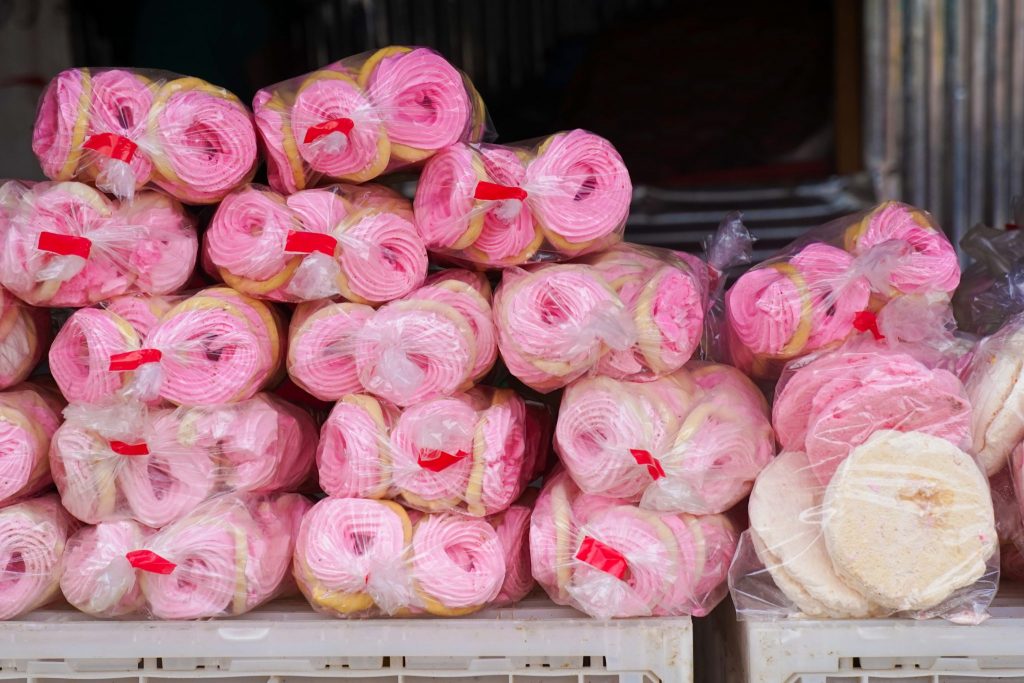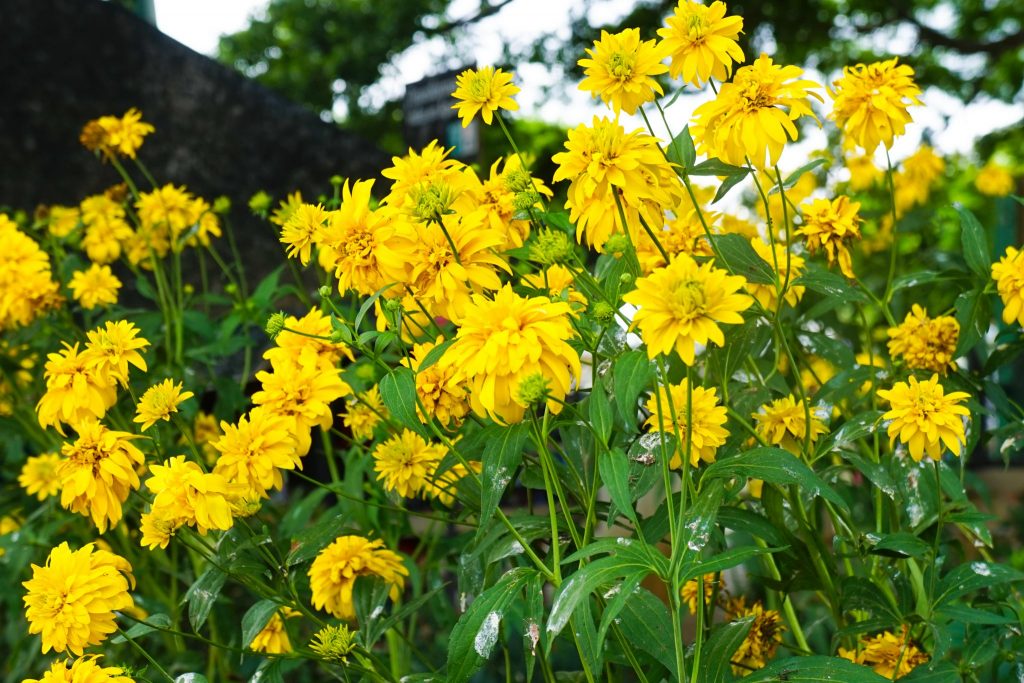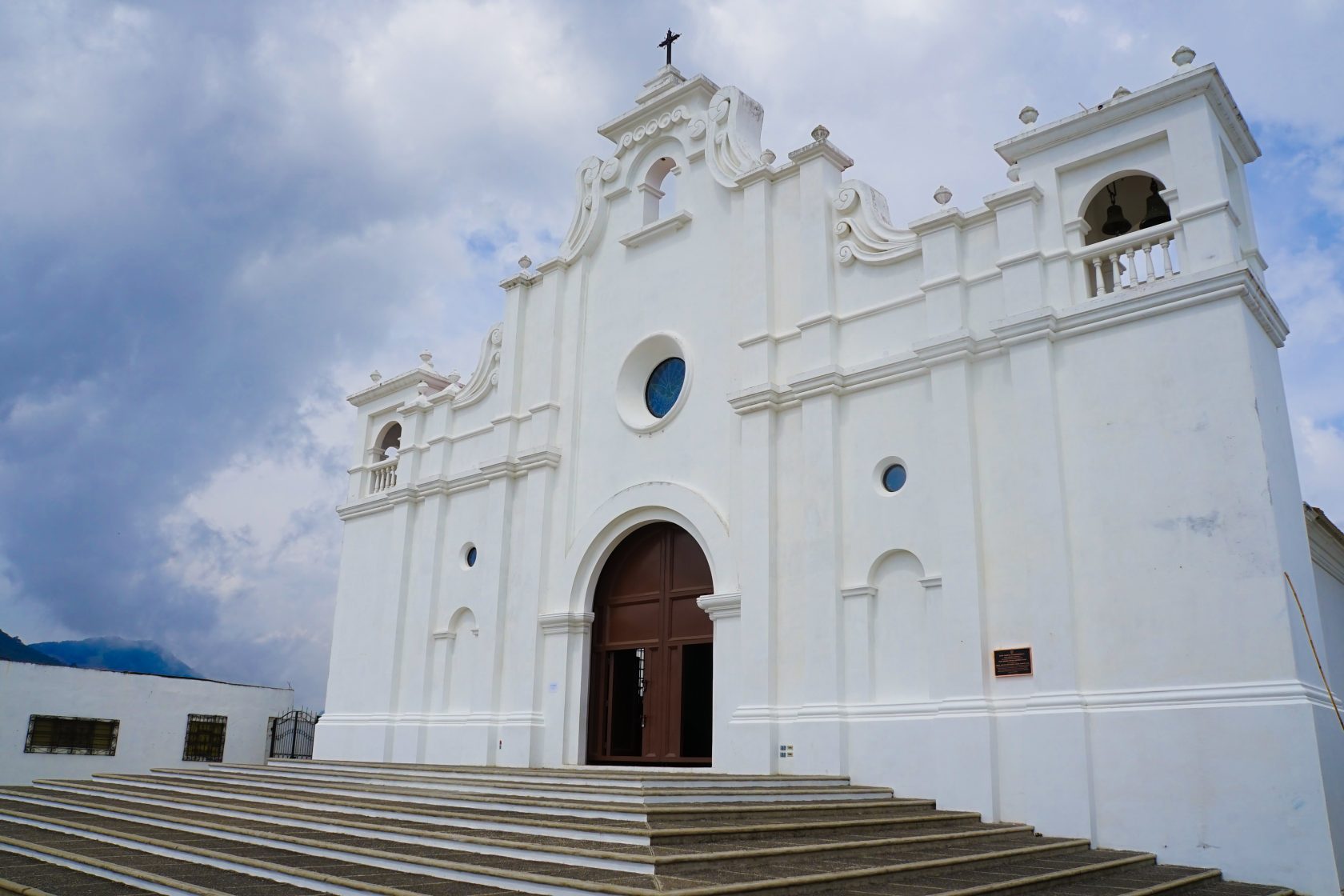 Ruta de las Flores: Concepción de Ataco or 'The Coffee Town'
Our final stop on El Salvador's Route of Flowers and our tour guide had definitely left the best for last with Concepcion de Ataco!
Celebrated within El Salvador for it's peaceful atmosphere, open markets dotting the streets and colourful walls, this is truly the kind of place you dream of escaping the big city life for – and possibly never returning. Here you will find an incredible cup of coffee- a relative rarity in Central America surprisingly – and can spend hours just photographing the street art.
Don't forget to check out the lively central square, where you can often find performances of some description, or even ride in a high heel. Yes, you did read that right, in Ataco they even have a high heel moped for those truly into fast fashion! There are also plenty of traditional weavings, exotic fruits and musical instruments for sale here – or simply just for you to admire.
One thing is for sure, it is all but guaranteed you will not want to leave – which is perfect as you can also opt for a two day tour which allows you time to spend the night here and explore more of the surroundings area on the second day!
It's an option I wish I had taken and can highly recommend!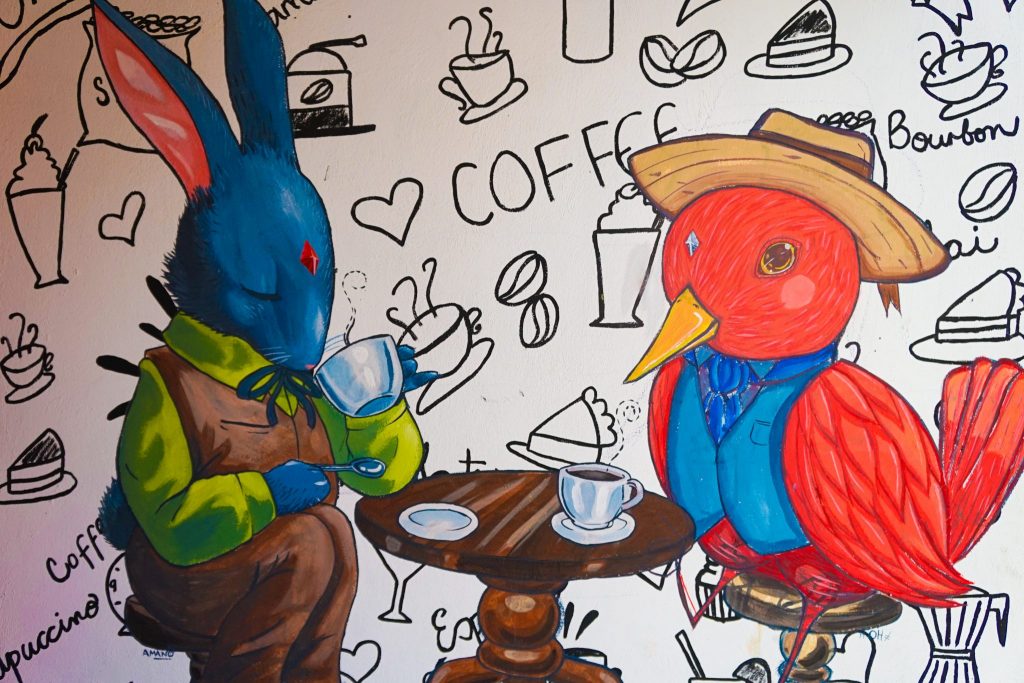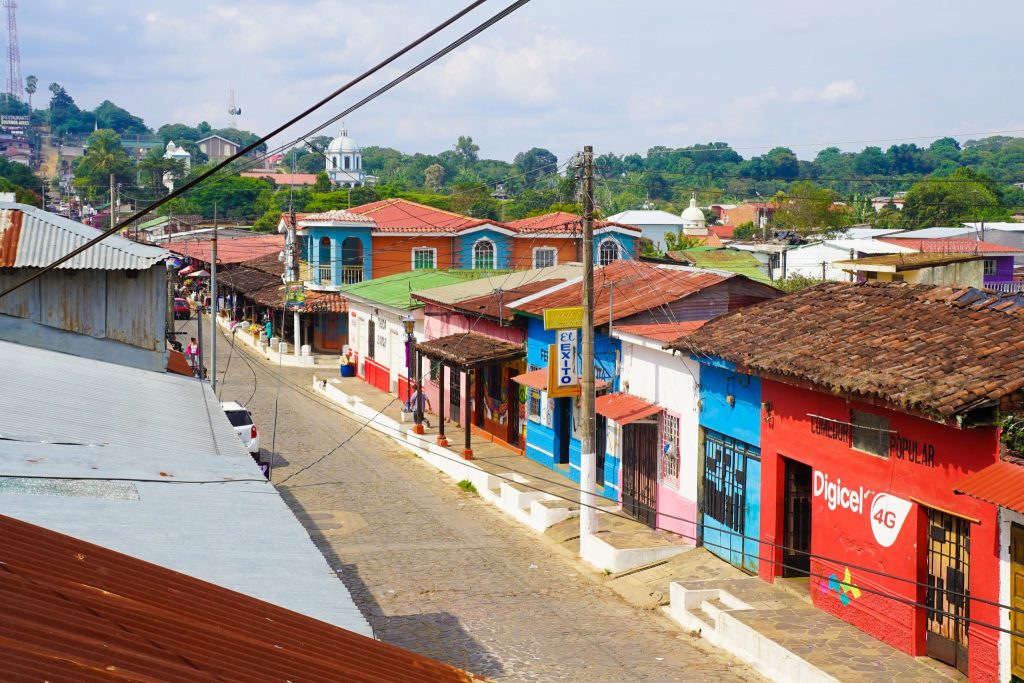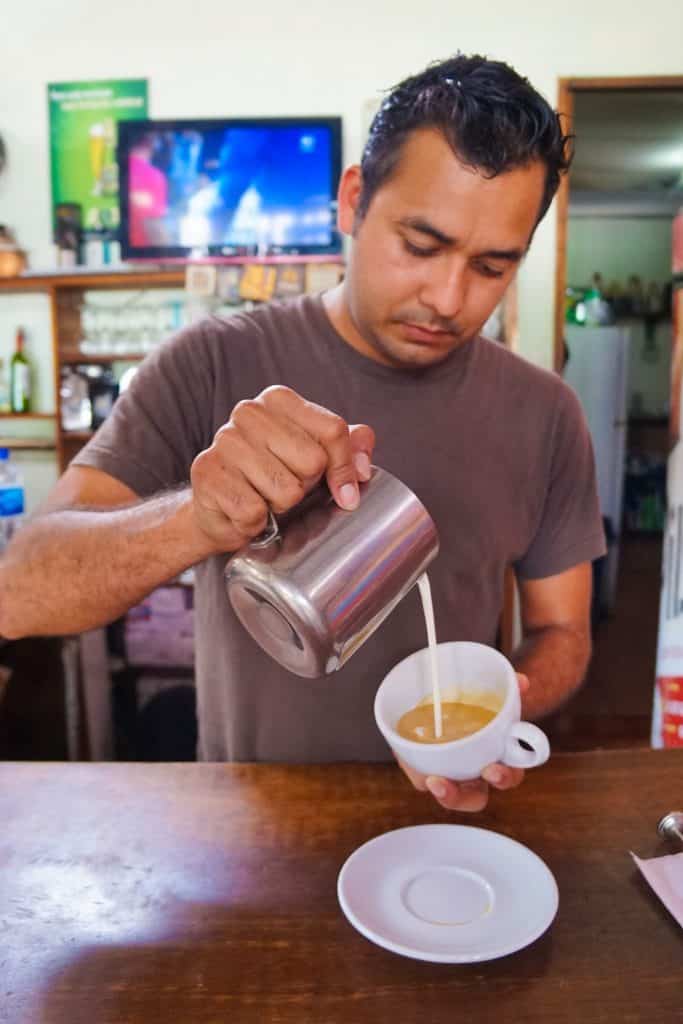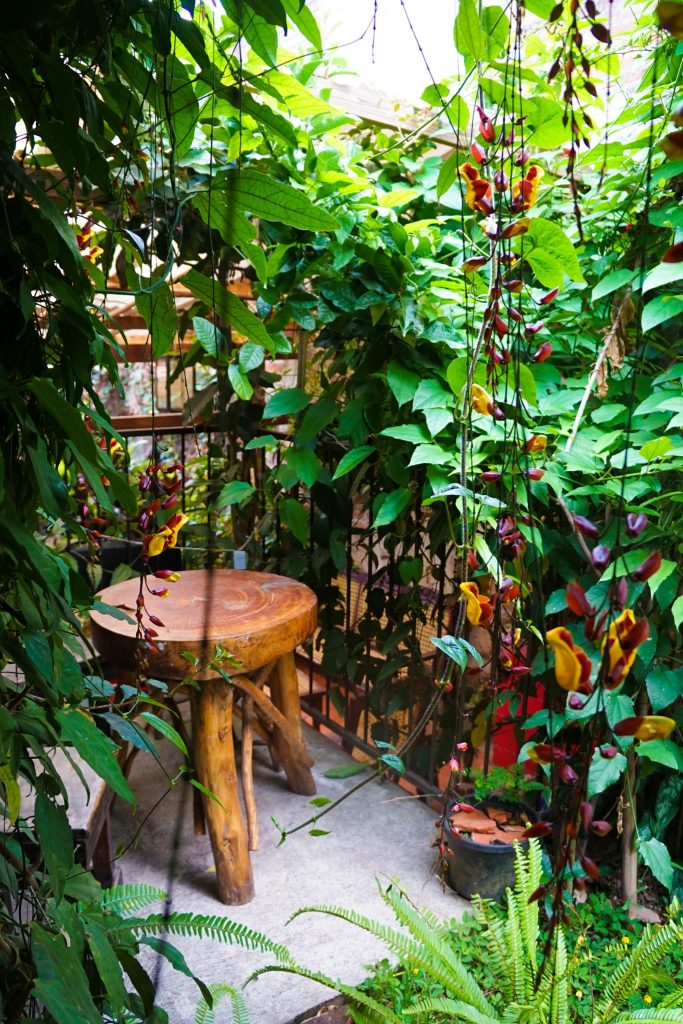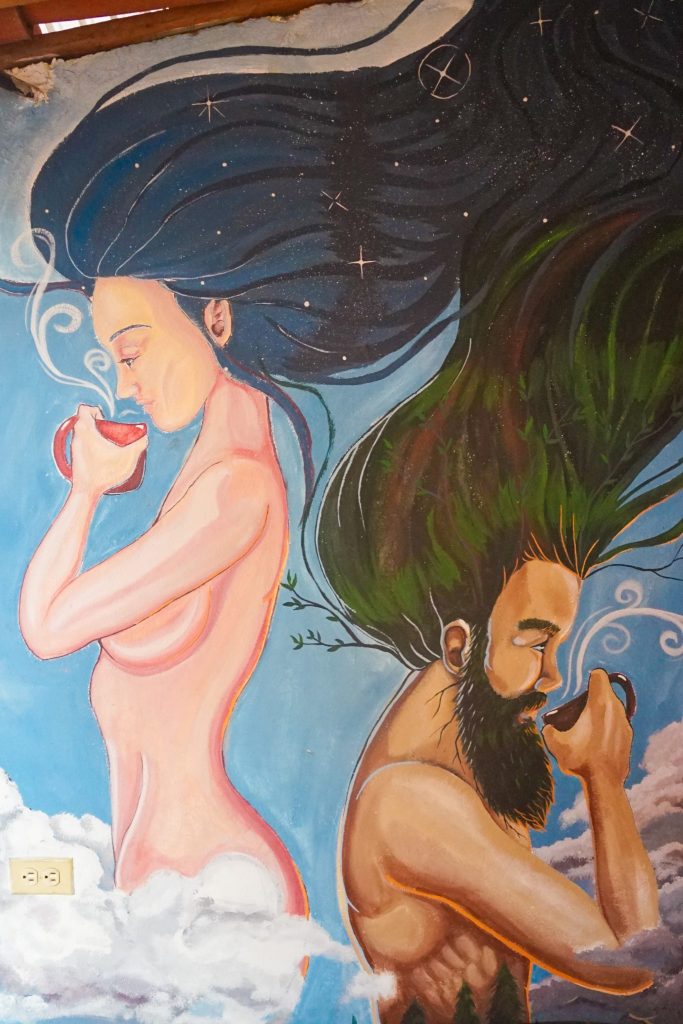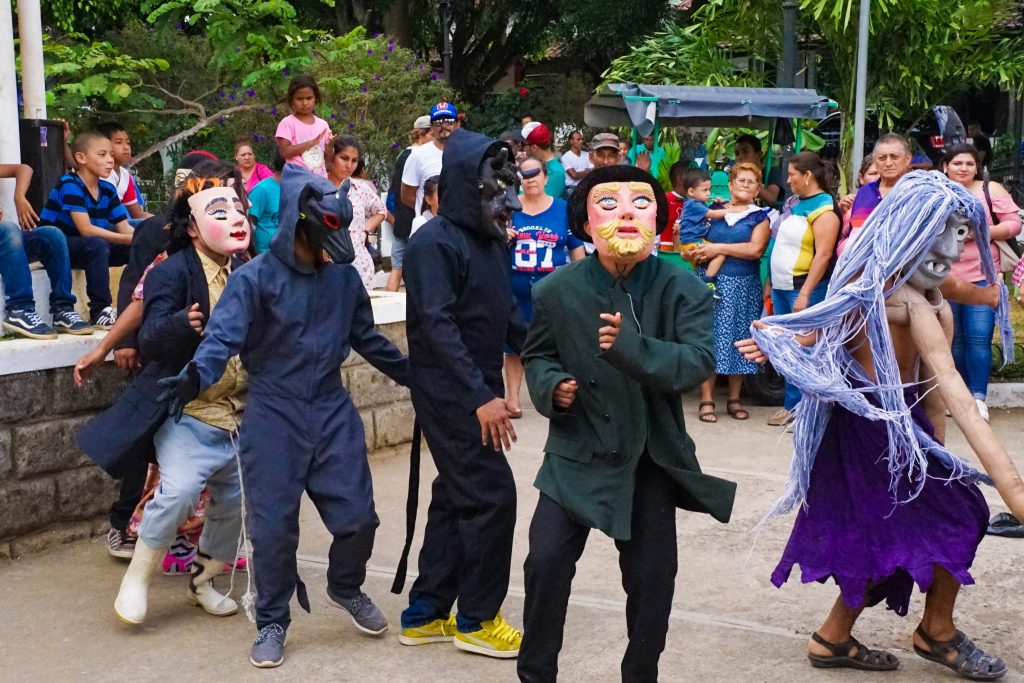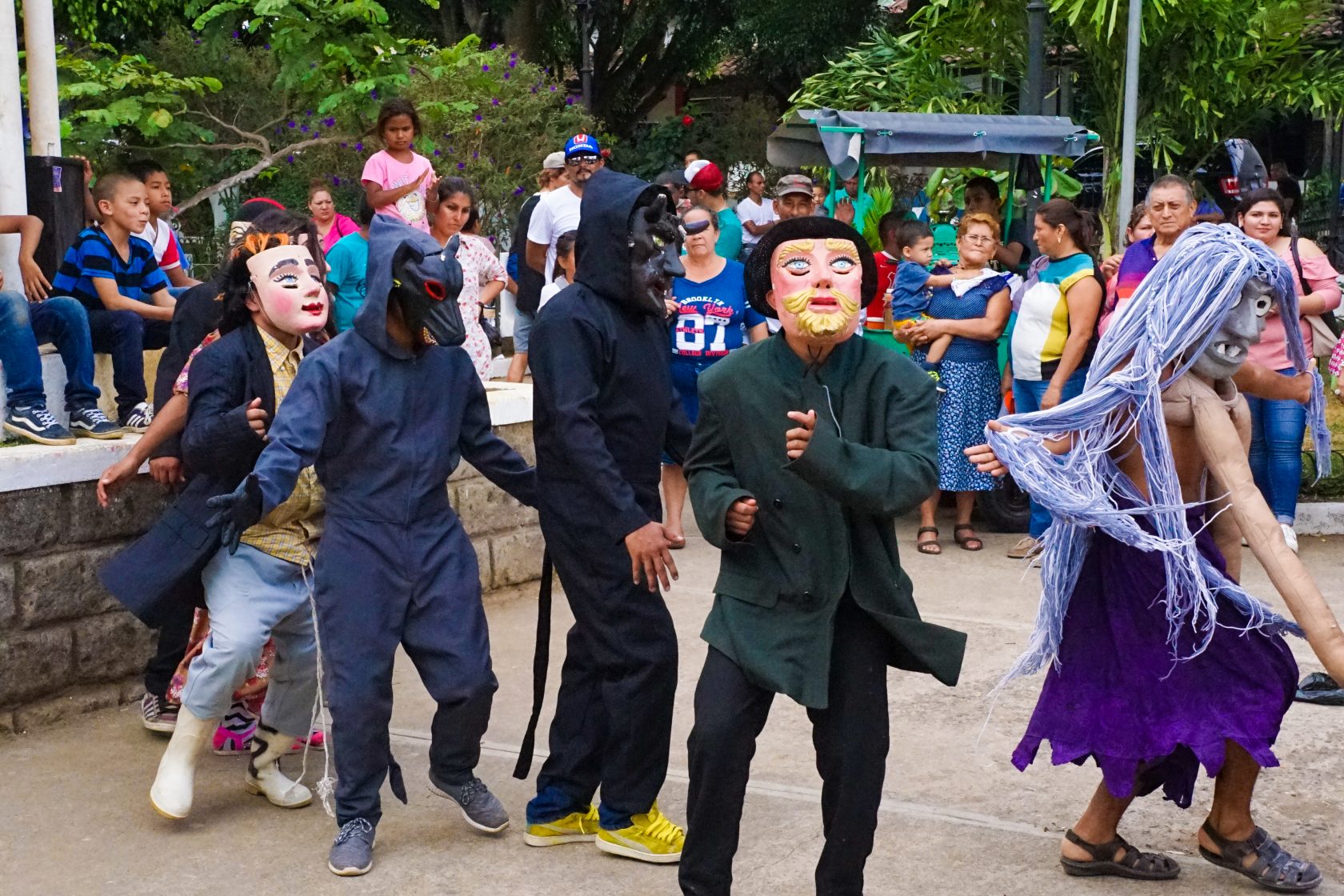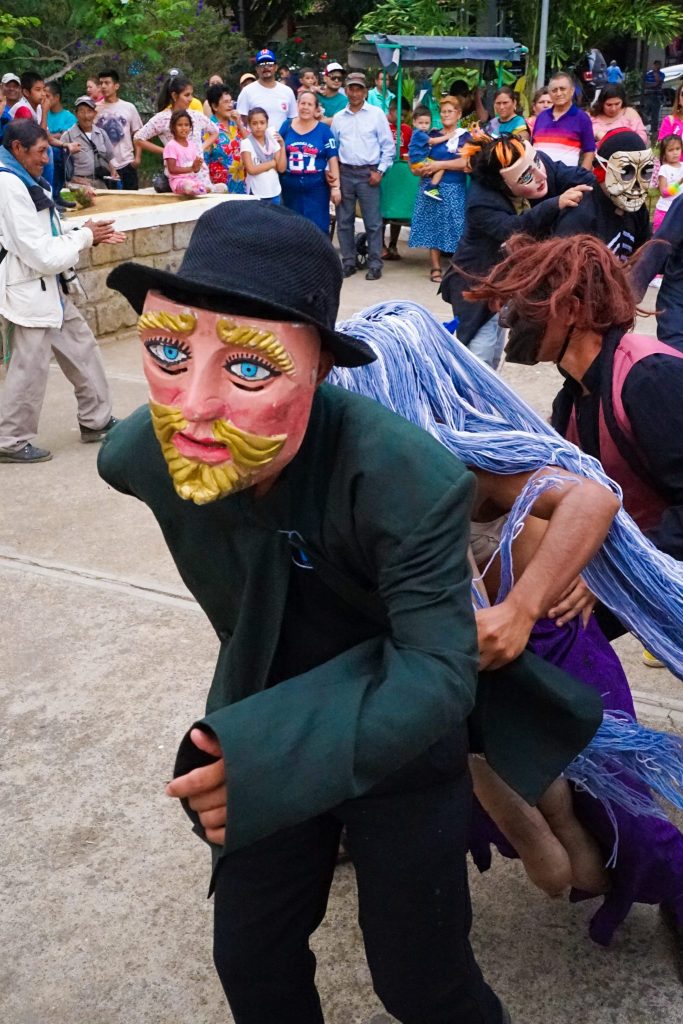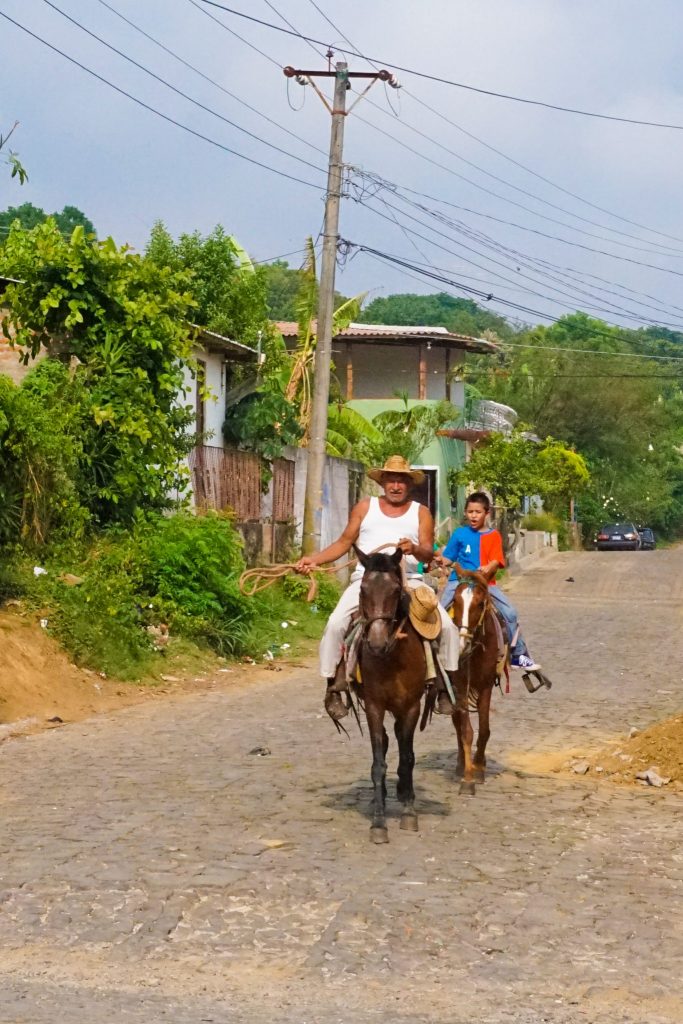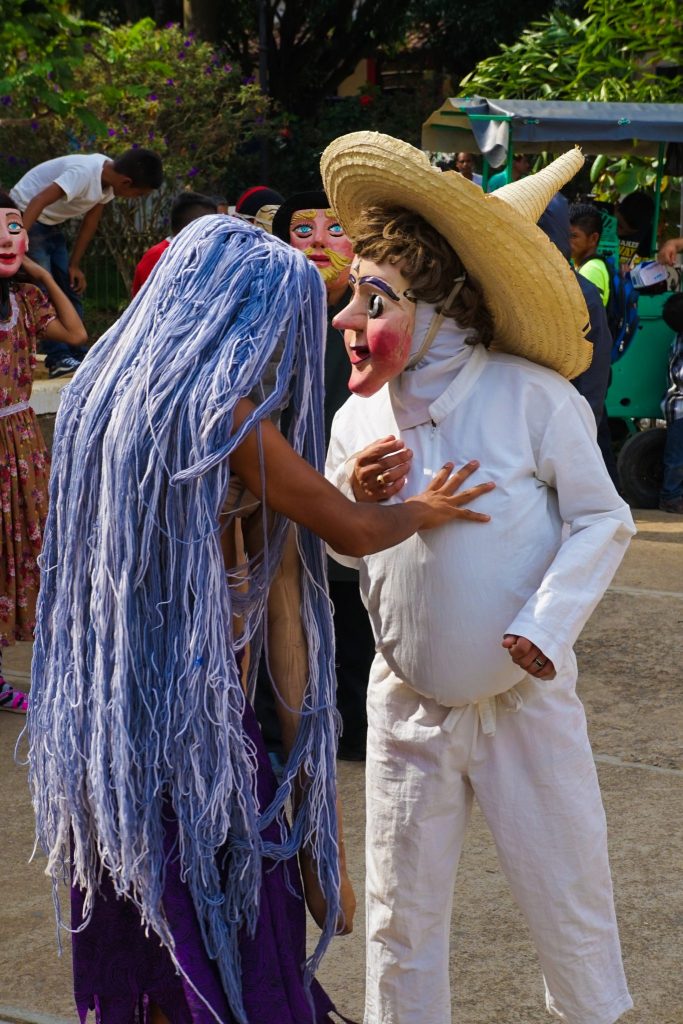 So there you have it – El Salvador's most scenic driving tour through the Route of Flowers. A dramatic route winding through mountains offering up endless vistas of coffee plantations, green forests and local life with perfect towns offering art, food, culture and coffee – What more can you want! I
can highly recommend this tour to anyone travelling in or through El Salvador as it offer's a little bit of everything and really allows you to see and understand part of the country in a short amount of time (though the 2 day tour would be fantastic if your itinerary allows!). I will dream of the food here for the rest of my life, and hope one day to return to lap in it's unique atmosphere.
Hopefully you are inspired to enjoy it too!
Further Things To Consider Before Any Adventure
Now you're all set and prepared to explore our big wide world, why not sort out everything else out all in one go? If necessary for your travel plans make sure you have brought proper travel insurance, protected your privacy by getting a secure VPN, compared all the top hotel booking sites to find just what you're after, reserved an unbeatable rental car price and - of course - booked the best flight deals!
Or maybe just forget it all and go for a last-minute cruise or effortless tour instead?
Many budget travelers (including me) indulge in worldwide airport lounge access, so we can experience luxury while still slumming it in economy. Naturally, we would never leave home without a more general travel guide since we couldn't possibly cover everything here!
Just add an adventurous attitude and plenty of smiles - they go a long way - and that about covers it all! Now go out, find your own path and don't forget to share your best inspiration stories with me on Facebook, Twitter, and Instagram...I'd love to hear from you!