Hakodate, a gem on Hokkaido's southern tip, seamlessly blends cultural vibrancy with nature's serenity. When traveling to this picturesque city, the decision of where you lay your head becomes a cornerstone of your experience.
Indeed, the best hotels in Hakodate transform a mere visit into a treasured memory.
Picture this: A city where bustling markets dance harmoniously with tranquil temples. Hakodate's star-shaped fort contrasts with the panoramic vistas from Mount Hakodate, painting a landscape both diverse and enchanting. As night falls, streets come alive, lit by soft lanterns, guiding you through a sensory feast of sights, sounds, and tastes.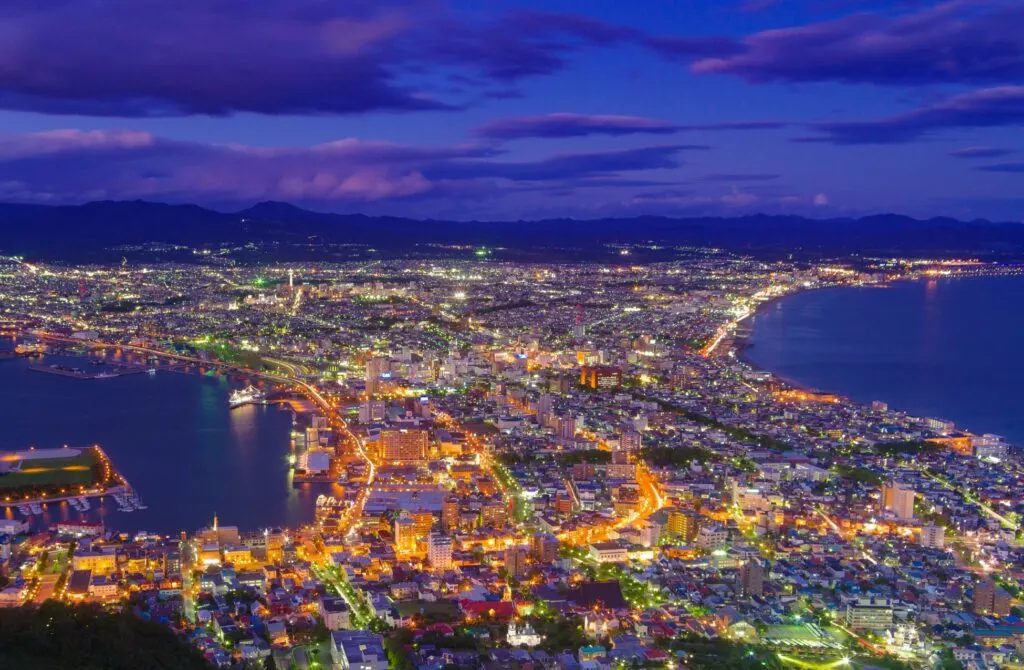 Yet, amidst these adventures, the lure of a comforting retreat becomes paramount. If you're looking for Japan tours that offer unforgettable adventures, the essence of travel isn't just about what you explore during the day, but the haven you return to at night.
Imagine accommodations that echo the city's spirit, where intricate Japanese craftsmanship meets modern elegance, where every detail embodies the city's charm.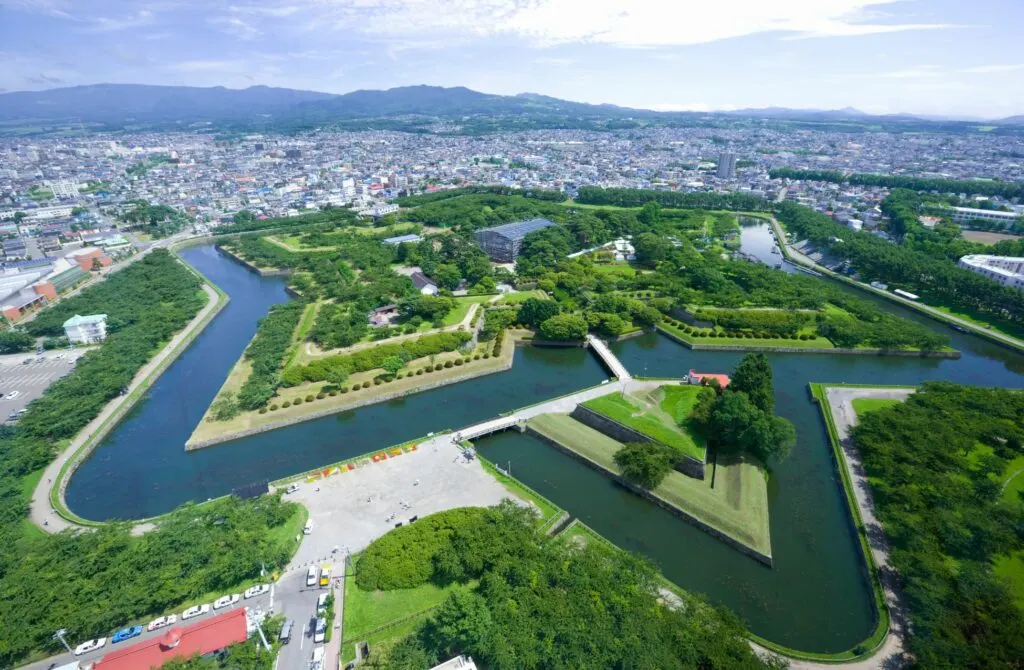 The importance of selecting the right sanctuary in Hakodate is indisputable. It's more than just a bed for the night. It's where you recharge, reflect, and relive the day's discoveries. A place that doesn't just shelter but enriches your journey, enhancing each sight, sound, and taste you've savored.
So, as you map your Hakodate journey, bear in mind: The city will charm, its culture will captivate, but it's in the embrace of its finest accommodations where memories crystallize. The right choice here promises not just a trip, but an odyssey of discovery and comfort.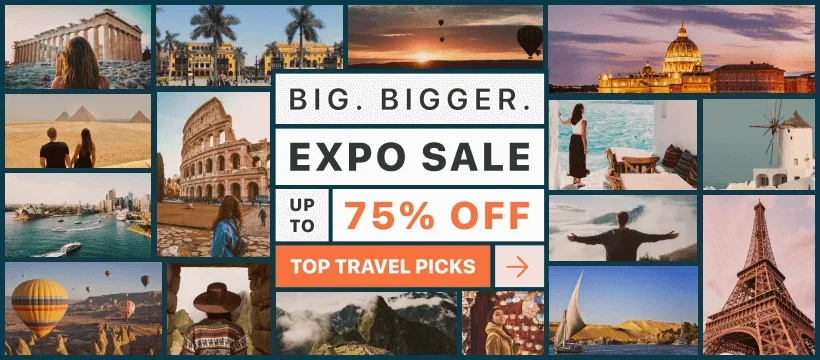 Luxury Hotels In Hakodate
Hakodate, a breathtaking city in Hokkaido, Japan, offers some of the most exquisite and luxurious hotel experiences. Surrounded by natural beauty and steeped in cultural history, these hotels in Hakodate are sure to dazzle and delight.
With a range of lavish amenities, exceptional culinary experiences, and stunning views, the following three hotels offer a memorable stay while exploring the best of Hakodate.
Nestled charmingly by the picturesque bay, this magnificent hotel welcomes you with open arms into the world of opulence. Revel in the enchanting ocean views from your room, as you immerse yourself in the soothing atmosphere of Hakodate's waterfront district.
Steeped in understated elegance, La Vista Hakodate Bay boasts sumptuous onsen facilities, offering a revitalizing escape from the hustle and bustle. Bask in the natural hot spring baths while overlooking the calming waterfront, leaving your stresses behind. The hotel's artful design evokes memories of the Taisho period, further enhancing its allure.
Following a refreshing day, treat your taste buds to an exceptional seafood feast served fresh from Hakodate's morning market, as our enthusiastic chefs prepare a mouth-watering culinary journey through Hakodate's diverse and rich flavors.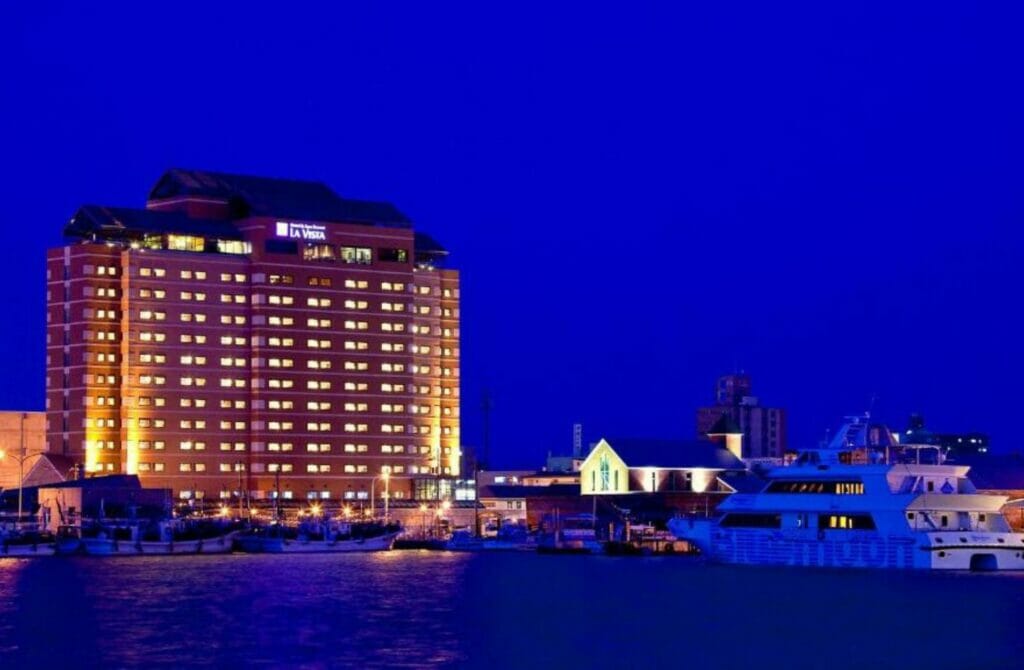 The Bourou Noguchi a combining modern architecture with a touch of local heritage, this luxurious hotel is the epitome of elegant comfort. Strategically located near Goryokaku Park, the hotel offers seamless access to popular attractions such as the beautiful cherry blossoms and the historical Hakodate Goryokaku fortress.
Delight in the splendid on-site spa, indulging in soothing massage treatments and rejuvenating sauna experiences in a tranquil healing sanctuary. Marvel at the artistic fusion of contemporary design and traditional Japanese elements within the tastefully-appointed suites, featuring plush beds, top-of-the-line amenities, and intricate craftsmanship.
As the evening descends, feast your eyes on the spellbinding night view of Hakodate from the hotel's swanky bar, as you sip on finely-crafted cocktails and savor delectable small plates crafted by skilled bartenders and culinary artists.
Hotel&Spa Century Marina a standing proudly near the iconic Kanemori Red Brick Warehouse district, this lavish hotel exudes sophistication and glamour. Mesmerize yourself with breathtaking ocean views as you take a relaxing dip in their natural hot-spring baths, rejuvenating your senses and soothing your soul.
Embark on an epicurean adventure at the on-site restaurant that serves gastronomic delights, made with the freshest seafood from the morning market. Enjoy the exquisitely designed suites, lavishly furnished with contemporary amenities such as a kitchenette, LCD TV, and high-speed wired internet.
For film enthusiasts, there's an added treat – a curated collection of movies set in Japan or Japanese war movies, available for your viewing pleasure.
Elegant and refined, the impeccable concierge services provide personalized attention, ensuring that all of your needs and desires are attended to during your luxurious stay in the heart of Hakodate.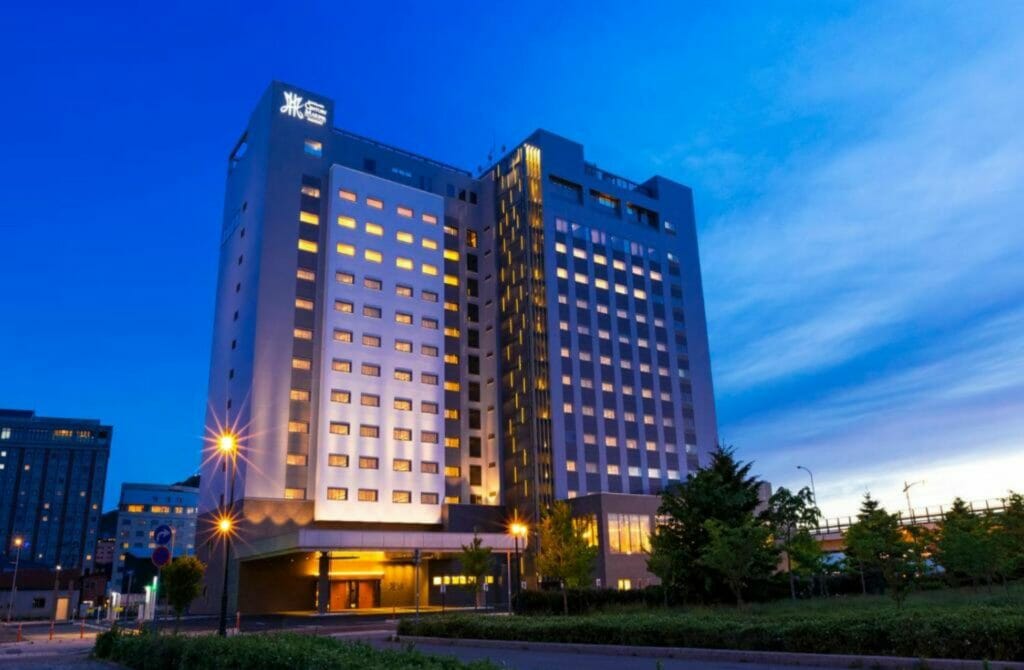 Get ready to immerse yourself in the enchanting beauty of Hakodate and revel in the splendor of these three extraordinary luxury hotels. Your unforgettable journey awaits you in one of Japan's most alluring destinations, where every moment is a testament to timeless elegance and exquisite hospitality.
Mid-Range Hotels In Hakodate
In the heart of Hakodate, Japan, you'll find a variety of mid-range hotels that boast both fantastic locations and a comprehensive range of amenities. Among them, three particularly stand out for their unique design, excellent services, and unforgettable experiences catered to your needs.
La'gent Stay Hakodate Ekimae, conveniently located near public transportation, offers a fantastic base to explore the surrounding city sights and experiences. With a short distance from the JR Inn Hakodate and the train station, you can easily make your way to the famous Motomachi District and the Goryokaku Park.
In the hotel itself, enjoy the complimentary breakfast, free WiFi and an on-site coffee bar to start your mornings right. The hospitable staff will ensure your stay is nothing short of pleasant, and the well-appointed rooms with balconies provide the perfect spot to take in the breathtaking views of Hokkaido.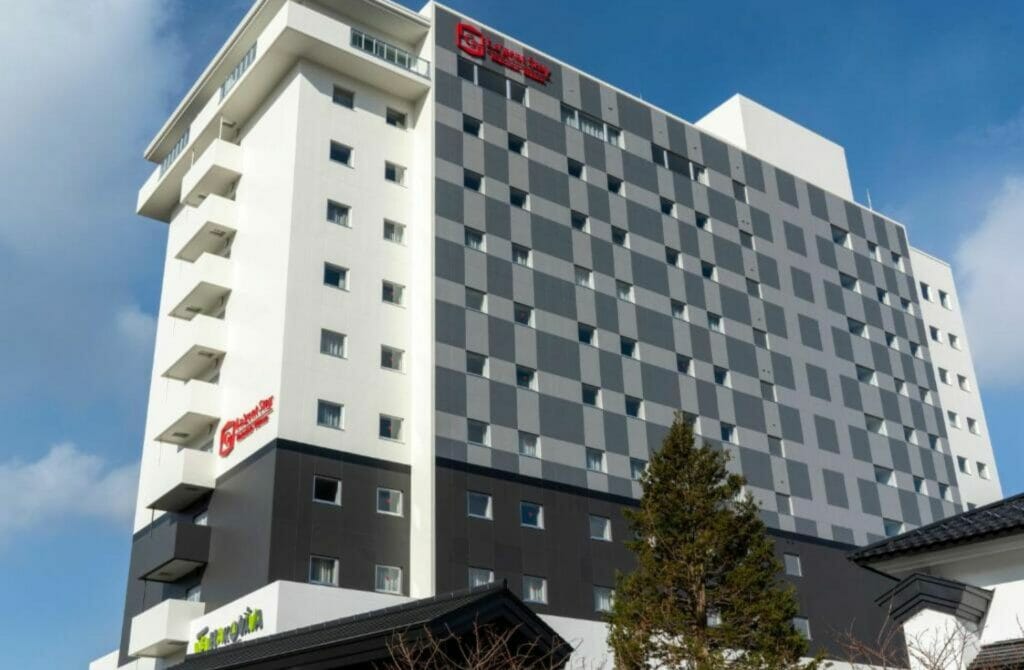 The Hakodate Danshaku Club Hotel & Resorts is a true gem in the city, blending modern design with a touch of traditional Japanese aesthetics. A stay at this hotel grants you easy access to an abundance of local attractions, including the Old Public Hall of Hakodate Ward and the bustling seafood markets.
The hotel is located near the tram and it offers free private parking, allowing you to conveniently travel within Hakodate via public transportation. Enjoy the well-furnished rooms and an array of amenities, including a washing machine, dryer, and natural hot-spring baths.
Unwind with a massage treatment after a long day, and indulge in the array of delicious cuisines at the hotel's restaurant. Best of all, the friendly hotel staff is always ready to assist you in making your stay enjoyable and unforgettable.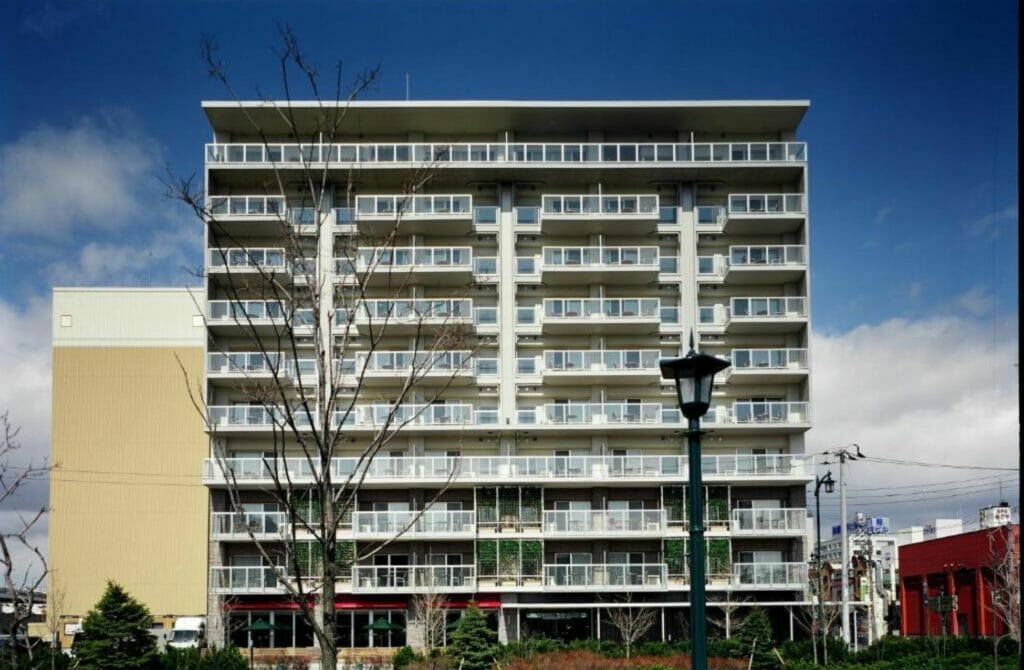 Nestled amidst the beauty of Hakodate, Hotel WBF Hakodate Watatsuminoyu promises an exceptional experience for all its guests. The hotel benefits from being near Goryokaku-Koen-Mae tram station, making it easy to reach top attractions like the Mt. Hakodate Ropeway and the Motomachi Catholic Church.
Each room is designed with your comfort in mind, featuring elegant interiors and free wired internet. The hotel also offers a sumptuous buffet breakfast, where you can start your day relishing delectable seafood dishes and a variety of local flavors.
With its prime location near the sea, the hotel also provides easy access to the Wakamatsu Hot Spring Resort – where you can relax in the soothing natural hot-spring baths.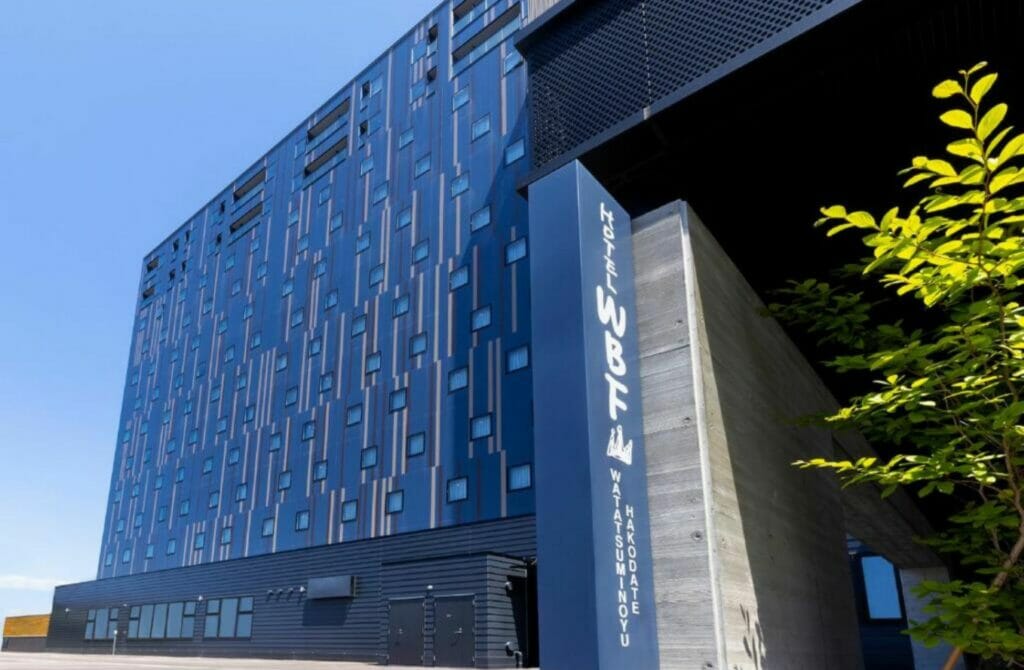 In conclusion, make your trip to Hakodate memorable by choosing any of these three stylish and comfortable mid-range hotels. Whichever you decide on, you'll be sure to have an experience filled with excitement, adventure, and relaxation, making it a trip you'll cherish for years to come.
Budget Hotels In Hakodate
Hakodate, a picturesque port city in Hokkaido, Japan, offers a wide range of budget-friendly hotel options for your stay. These affordable accommodations provide comfort, convenience, and excellent service without breaking the bank. Here are three outstanding budget hotels in Hakodate that combine location, value, and amenities.
The modern design and clean facilities of JR Inn Hakodate are sure to impress any traveler. Conveniently situated near the train station, this hotel offers easy access to popular attractions like Mount Hakodate, the Old Public Hall of Hakodate Ward, and delicious seafood restaurants.
Each room provides free WiFi and comes with a washing machine and balcony, ensuring a comfortable and stress-free stay. To jumpstart your mornings, delight in the coffee offerings at the hotel's café before heading out to explore the wonders of Hokkaido.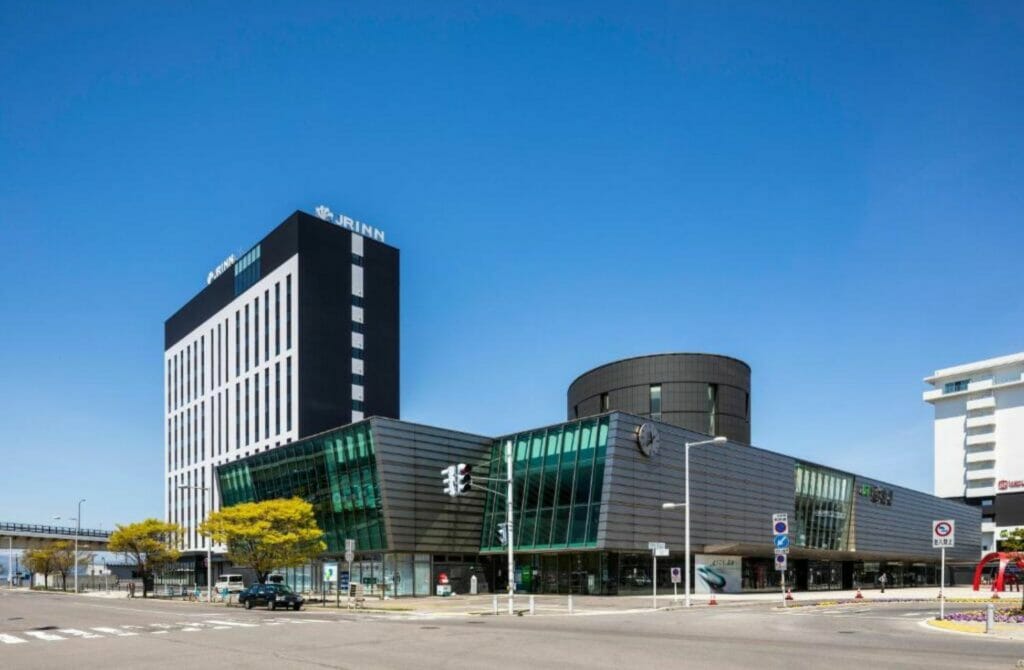 Hotel Global View Hakodate boasts a prime location by the Century Marina Hakodate, offering visitors a chance to experience the allure of the sea while enjoying the ease of nearby public transportation. This 3-star hotel offers a wide range of amenities, including free private parking, charming tram access, and views of Hakodate's stunning coastline.
With Hakodate Airport just a short drive away and the bustling Motomachi District nearby, your Hokkaido adventure begins right at the hotel's doorstep. Take advantage of the free WiFi and concierge services to design unforgettable itineraries, whether you're interested in local festivals, skiing, or cherry blossom viewing.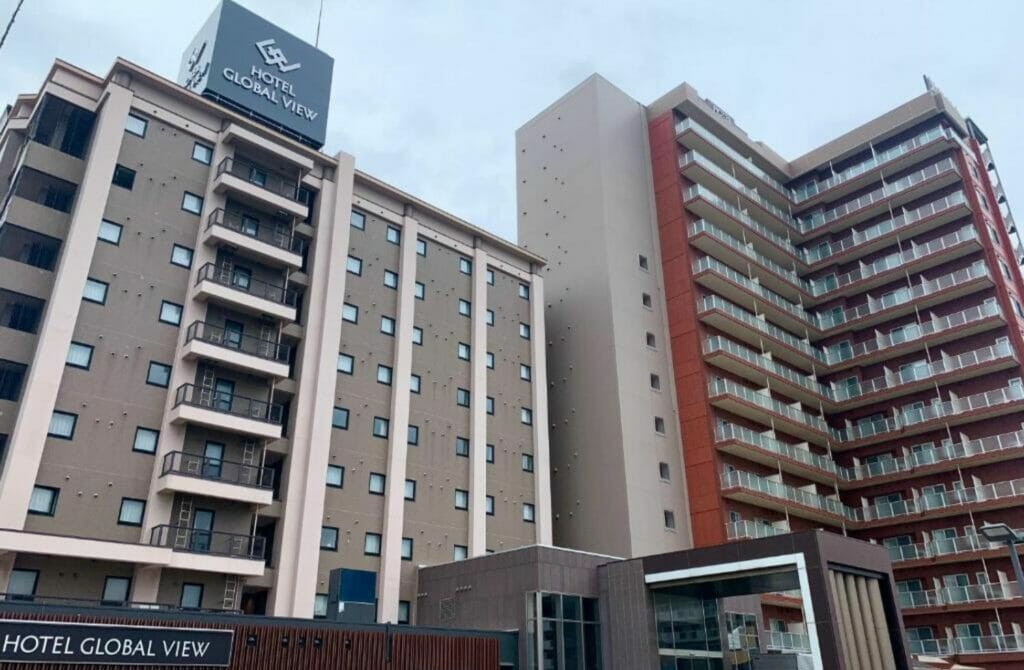 Experience Japan's northern gem, Hakodate, without compromising comfort or affordability. These budget hotels showcase the city's charm and provide convenient access to public transportation, tantalizing seafood, and must-see attractions like Hakodate Goryokaku.
Choose a hotel that suits your needs and get ready to create lasting memories in this captivating coastal city.