Ensenada, with its sun-drenched coastline and heartbeat of cultural richness, stands as Baja California's crown jewel. The allure of this Mexican city doesn't solely resonate from its vibrant streets or the embrace of the Pacific's waves; it's the promise of unparalleled hospitality.
Arguably, the best hotels in Ensenada set the stage for an experience that transcends ordinary travel.
A journey to Ensenada seamlessly bridges the joy of exploration with the sanctity of comfort. As the sun paints golden hues across the city, the pulse of mariachi beats and the aroma of tantalizing cuisine invites travelers deeper into its embrace.
Here, every cobblestone alley and bustling marketplace whispers tales of legacy and adventure, while also presenting an array of things to do in Mexico.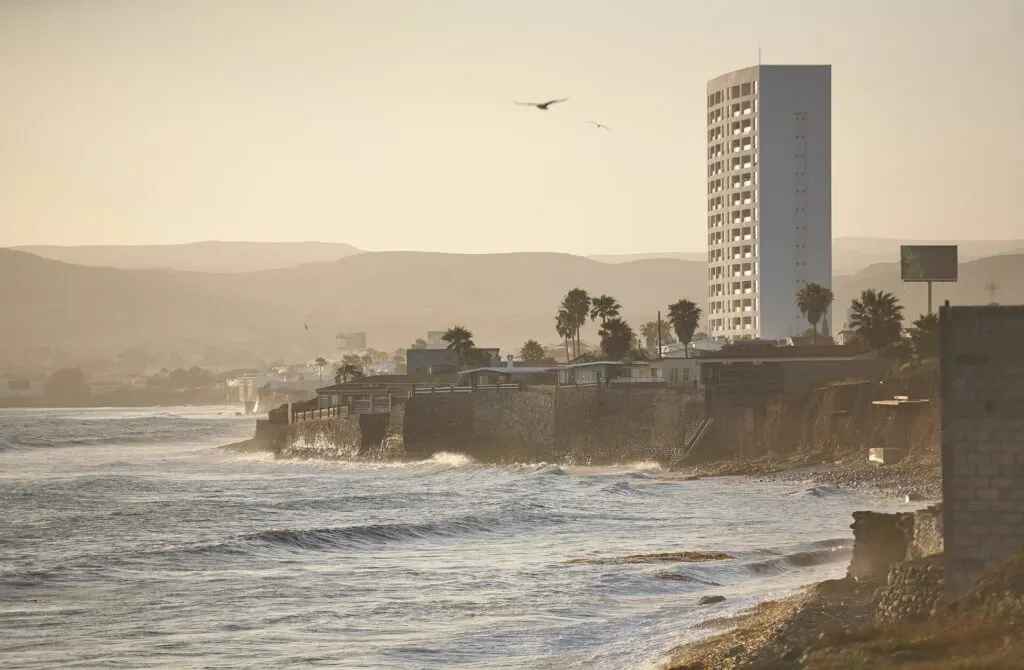 Yet, what amplifies the city's charm is the refuge it offers at the day's end. A well-chosen accommodation becomes your sanctuary—a window to the sea's endless horizon, a doorway to the city's soul. Picture a room where the decor mirrors the city's vibrant palette, where every linen feels like a soft caress, and balconies serve as front-row seats to nature's grandeur.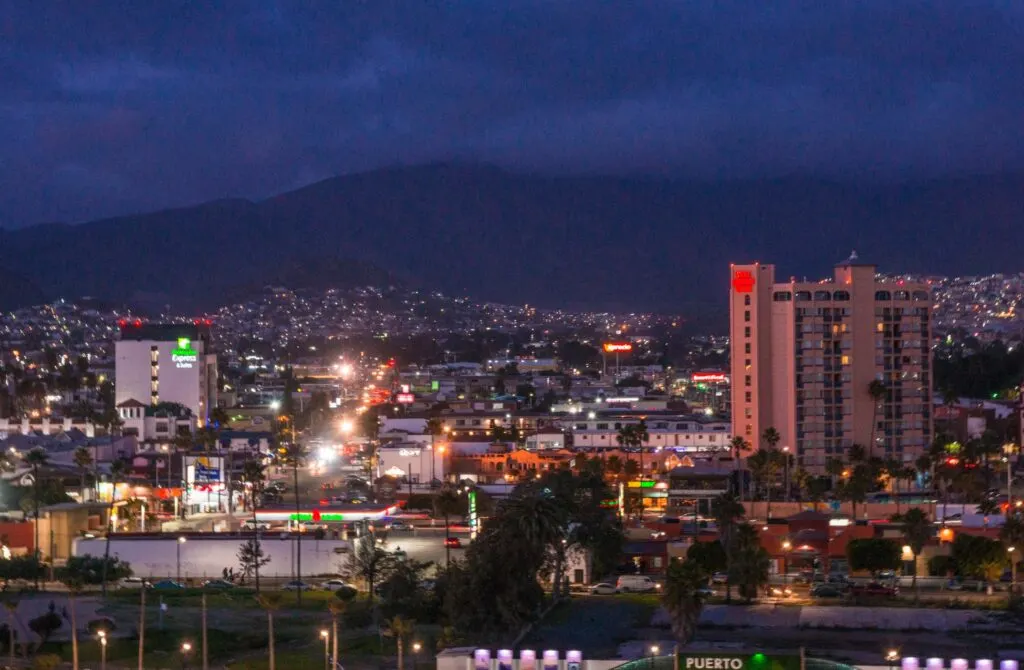 The significance of your stay in Ensenada, however, extends beyond mere aesthetics. It's about connections. Connect with the rhythms of the city, the tales of its inhabitants, and the serenity of its landscapes.
But, most vitally, connect with spaces that embody luxury and comfort, ensuring each morning's dawn and evening's dusk holds the promise of memories etched in gold.
For an added layer of inspiration, you might draw from the rich tapestry of movies set in Mexico, which beautifully showcase the amalgamation of beauty and culture this country offers.
As you set your compass towards Ensenada, remember: the city will captivate, but the embrace of its finest accommodations will make you fall in love all over again. With the right stay, this coastal gem transforms from a mere destination to an enduring memory.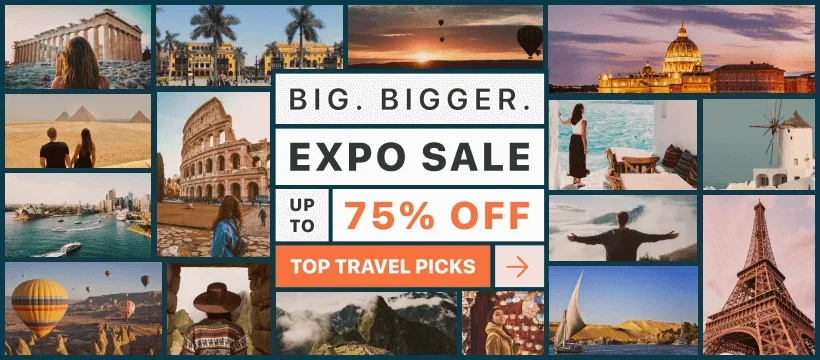 Luxury Hotels In Ensenada
Ensenada, a beautiful coastal city along the Pacific Coast, is a prime destination for travelers seeking refined accommodations and extravagant experiences. In the heart of Baja California's wine country, you will find several luxury hotels that will leave you speechless and pampered during your stay.
Here, we present four of the most exceptional accommodations in Ensenada, each promising an extravagant haven for your retreat.
Whether you're venturing to the nearby vineyards or embarking on enchanting Mexico tours, these accommodations will elevate your experience to unprecedented levels of comfort and sophistication.
Hotel Coral And Marina offers the perfect balance of opulence and relaxation. As you step foot into this gorgeous hotel, you will be greeted by elegant interiors and breathtaking ocean views. The marina setting is ideal for leisurely strolls, and the on-site spa provides a tranquil escape for your rejuvenation.
With a selection of well-appointed rooms, indulge yourself in the comfort and deluxe amenities available. Take advantage of the fitness center to maintain your exercise routine and enjoy culinary delights at the hotel's exquisite restaurant. Hotel Coral and Marina is the epitome of luxury in Ensenada.
Estero Beach Hotel And Resort is a paradise for those seeking a beachfront experience with all the amenities expected of a high-end hotel. The resort prides itself on its extraordinary setting, offering you direct access to the enchanting beach and picturesque sunsets.
Estero Beach Hotel and Resort boasts an array of opulent rooms designed with your comfort and relaxation in mind. During your stay, take advantage of the numerous resort activities such as tennis or kayaking, and treat yourself to the blissful spa services provided in this unique sanctuary along the coast.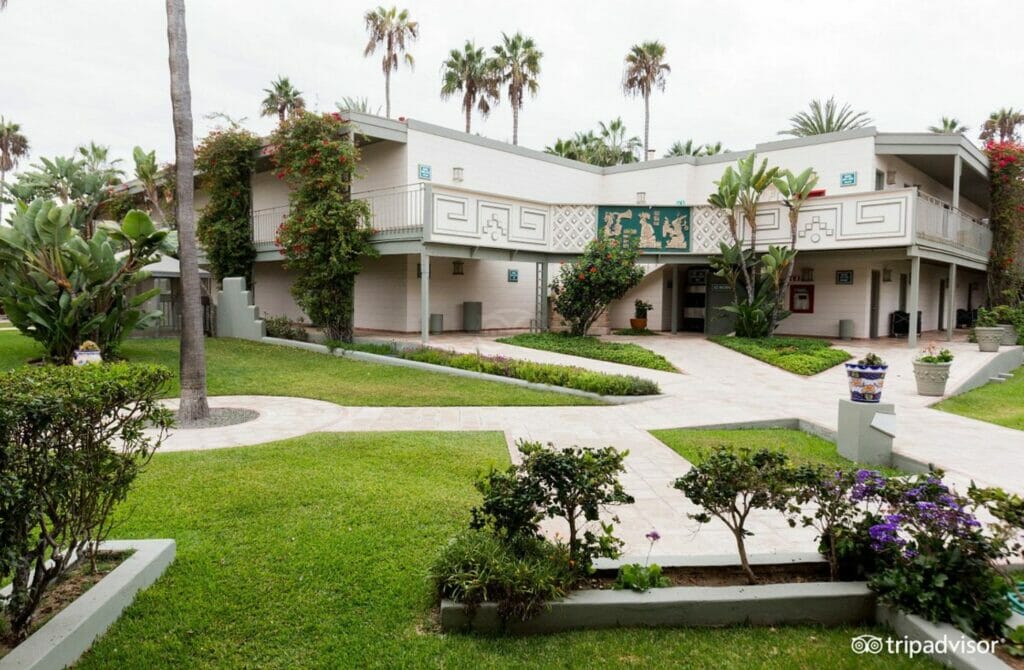 Torre Lucerna Hotel Ensenada makes for a spectacular stay in the heart of the city. The property features a breathtaking outdoor swimming pool, fitness center, lush gardens, and an exceptional on-site restaurant where you can savor delightful dishes.
Each air-conditioned room is designed with sophistication and elegance, providing tasteful decor and a private bathroom. Enjoy free WiFi, remarkable service, and a hot tub to take your luxury experience to another level.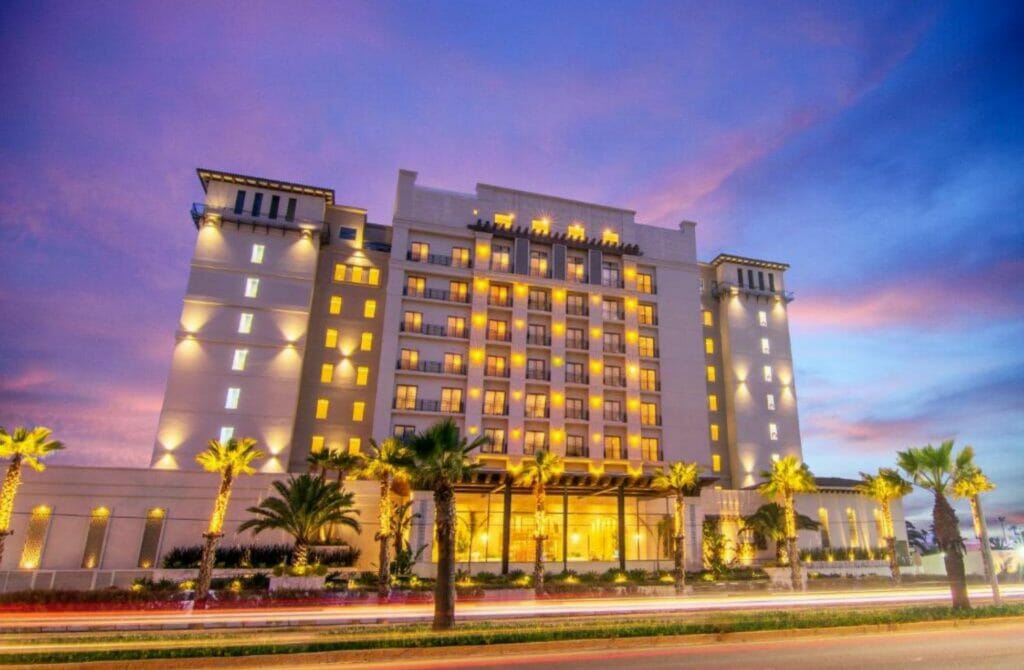 Baja Inn Hoteles Ensenada is an upscale oasis amid the bustling city of Ensenada. The hotel is strategically located near the region's famous vineyards, allowing you to conveniently explore the surroundings and embark on wine tasting adventures.
Luxuriate in the beautifully appointed rooms, replete with plush bedding, contemporary furnishings, and elegant design elements. Bask in the sunshine by the charming pool area or unwind with a soothing massage at the on-site spa. With Baja Inn Hoteles Ensenada as your base, you can experience the best that Ensenada has to offer in style and comfort.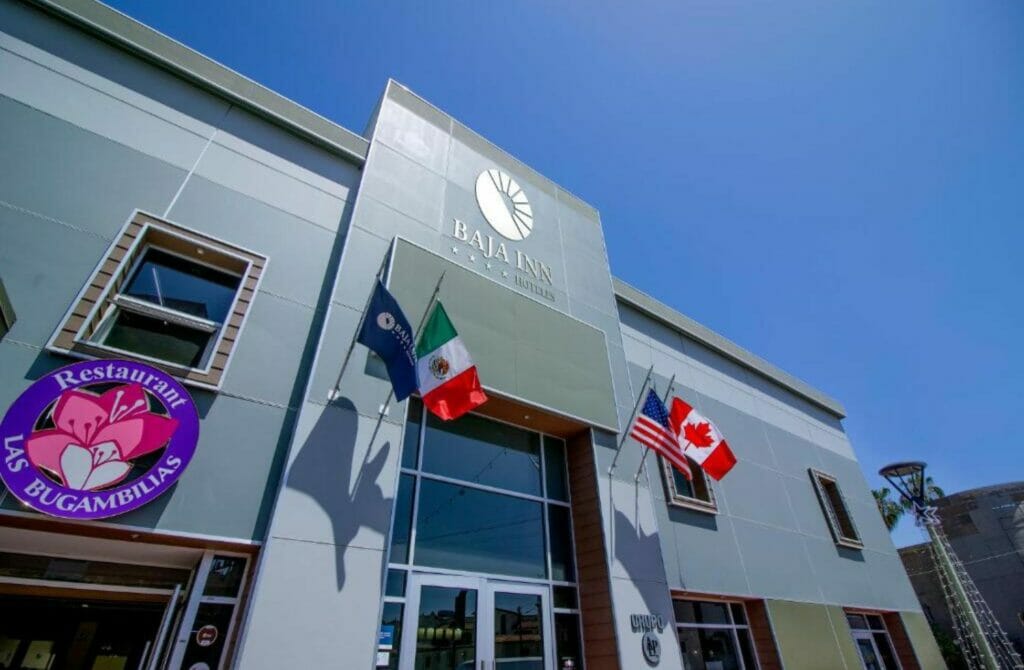 These luxury hotels in Ensenada not only provide exceptional accommodations, but they also offer a myriad of enticing amenities to cater to your every need. Indulge in pampering treatments, dine on exquisite cuisine, and immerse yourself in the breathtaking beauty of the Pacific Coast when you choose to stay at one of these extraordinary establishments.
Boutique Hotels In Ensenada
Ensenada, Mexico, a beautiful coastal city with picturesque beaches and vibrant culture, boasts a variety of boutique hotels that cater to diverse tastes and desires. Set out to explore its unique offerings and unwind in luxurious accommodations while enjoying their world-class amenities and services.
La Villa De Adelina is an excellent choice for those who appreciate charm and history. This bright and homey boutique hotel is nestled within a property built way back in 1887 and situated right in the heart of Ensenada.
The hotel features only four rooms, each lovingly named after classic English flowers like rose and daisy, and adorned in accordance with the floral theme. As you step into your room, the ambiance transports you to an enchanting, romantic haven set amidst blooming gardens.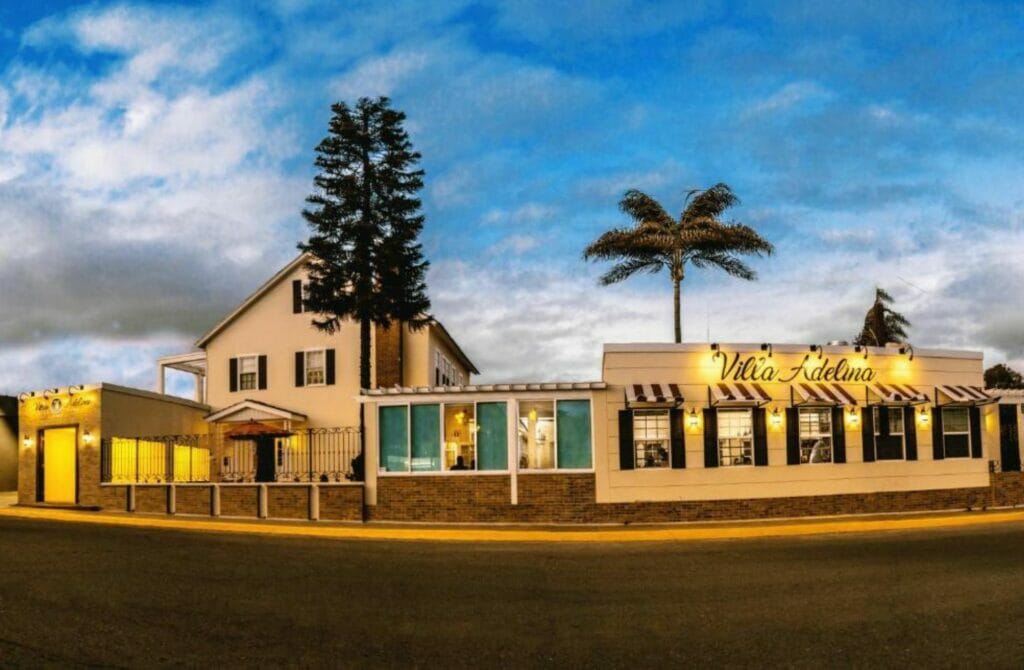 Another inviting option in the heart of Ensenada is the Villa Fontana Inn. Surrounded by numerous attractions, this boutique hotel is ideal for travelers seeking the perfect balance between relaxation and entertainment. Its prime location allows you to easily explore the bustling Hidalgo 450 as well as the picturesque beaches nearby.
The rooms at Villa Fontana Inn are tastefully designed, providing you with a comfortable retreat after an adventurous day. Don't forget to enjoy a refreshing dip in the hotel's outdoor pool.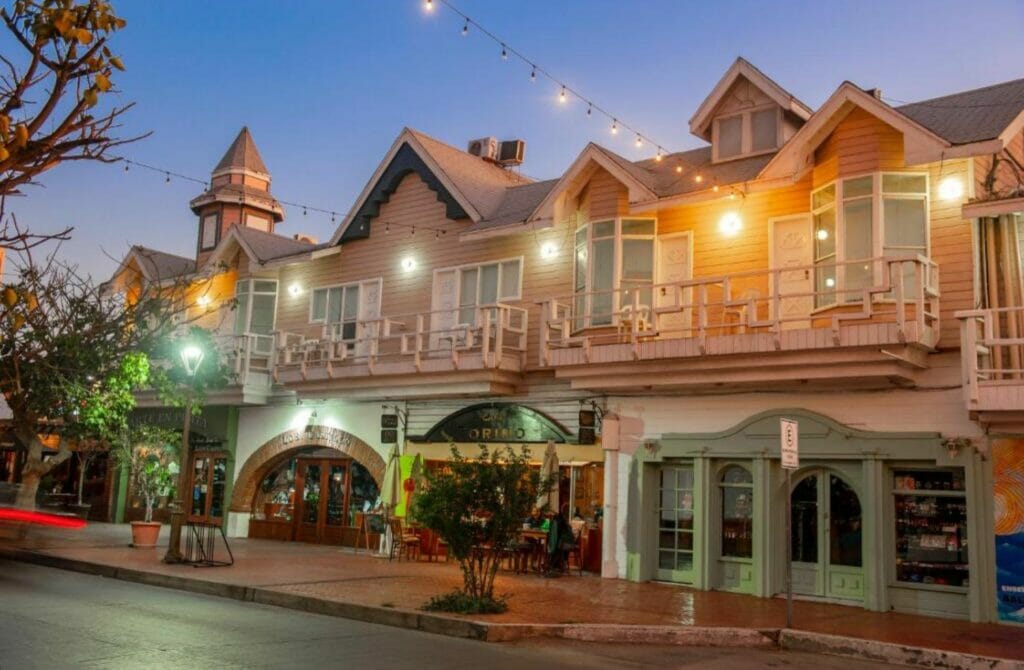 For a more secluded, yet equally enchanting experience, La Villa Del Valle is the perfect boutique hotel located in the mesmerizing Valle de Guadalupe. An absolute gem nestled amidst lush vineyards and panoramic rolling hills, La Villa del Valle provides the perfect escape from the city's hustle and bustle.
The hotel boasts elegantly designed rooms, an on-site restaurant serving delicious, locally sourced cuisine, and an opulent outdoor pool where you can sip on a glass of wine while admiring the breathtaking views.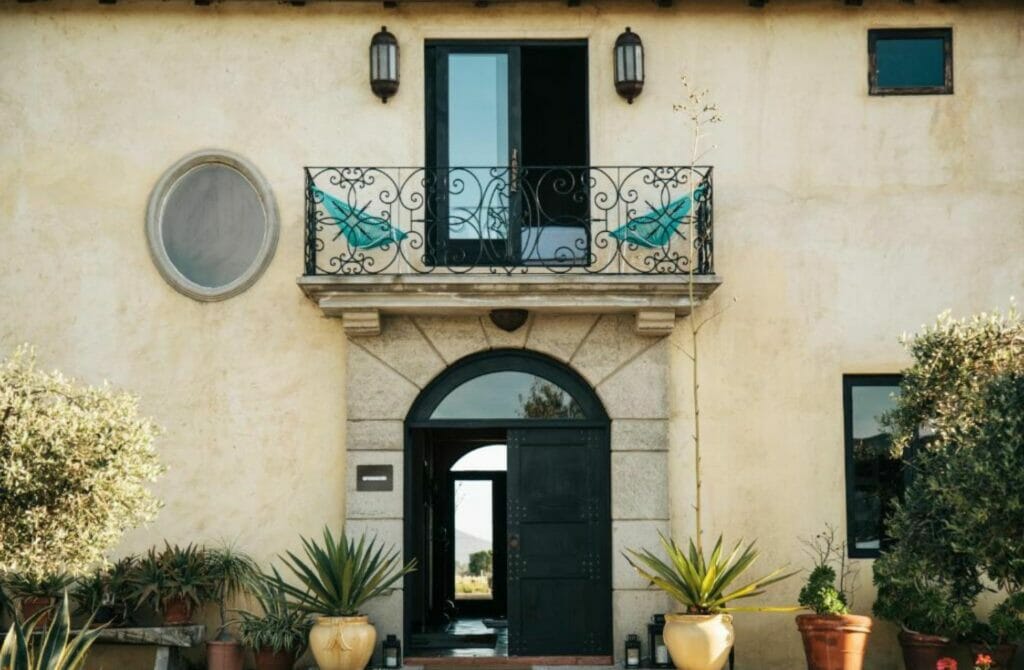 If you are a thrill-seeker looking for something more adventurous, Horsepower is the boutique hotel of your dreams. Set amidst gardens, vineyards, and orange groves, this property gives you a chance to immerse yourself in both tourism and motorsport history.
While modern amenities like Wi-Fi may not be available, you can relax by the pool under the shade of palm trees, drinking in the rich experience that uniquely combines nature and adrenaline-pumping excitement.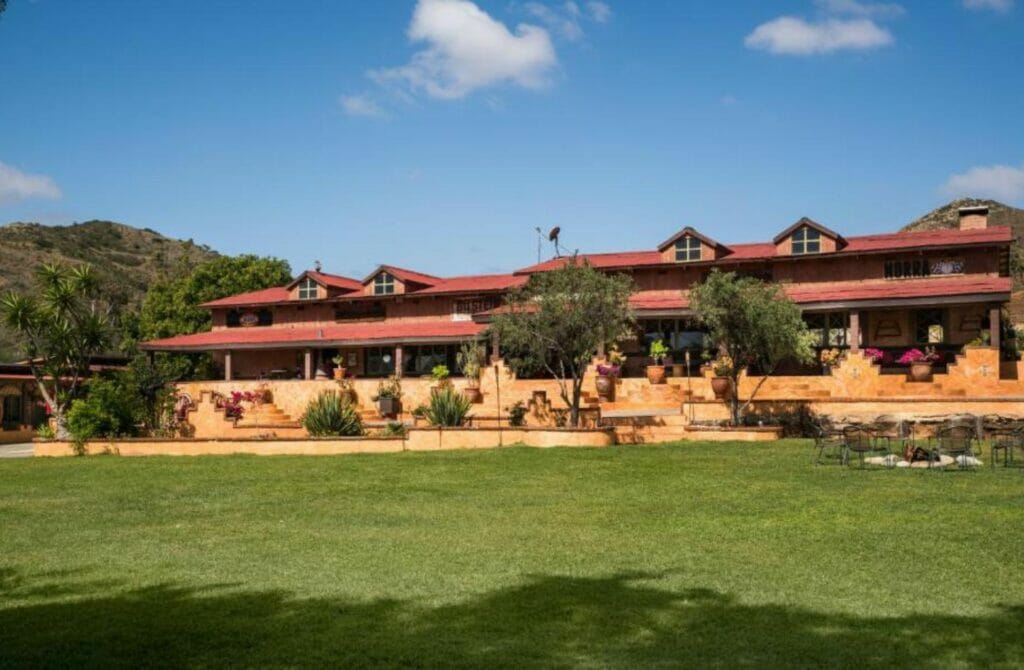 As you embark on your unforgettable journey to Ensenada, Mexico, these boutique hotels await, ready to envelop you in their luxurious hospitality, unrivaled comfort, and stunning locales.
Mid-Range Hotels In Ensenada
Ensenada is a true paradise for travelers seeking mid-range hotels that offer a delightful mix of comfort, beach proximity, and fantastic amenities. The following hotels have received excellent reviews and boast a prime location in this beautiful city.
Best Western El Cid is a charming hotel that envelopes you in the warm, welcoming ambiance of Baja. Located on Avda Lopez Mateos, it offers guests an elegant and cozy getaway, without breaking the bank. The hotel is designed in a tasteful, classic style, and offers numerous amenities like free breakfast, a swimming pool, and easy access to the beach.
A day spent lounging by the pool or exploring the nearby attractions quickly turns into a memorable night, as the stunning sunsets paint the sky with hues of orange and pink.
City Express Plus is another popular option situated in the heart of Ensenada. Just minutes away from the beach, this hotel ensures that you can indulge in the fresh ocean breeze and the soothing sounds of the waves. The property features a modern, minimalist design, elevating your experience with its chic atmosphere.
Start your day with a complimentary breakfast and spend an invigorating day amidst the city's bustling energy. Upon your return, relax and unwind in the tranquil swimming pool area, as the calming water beckons you for a rejuvenating swim.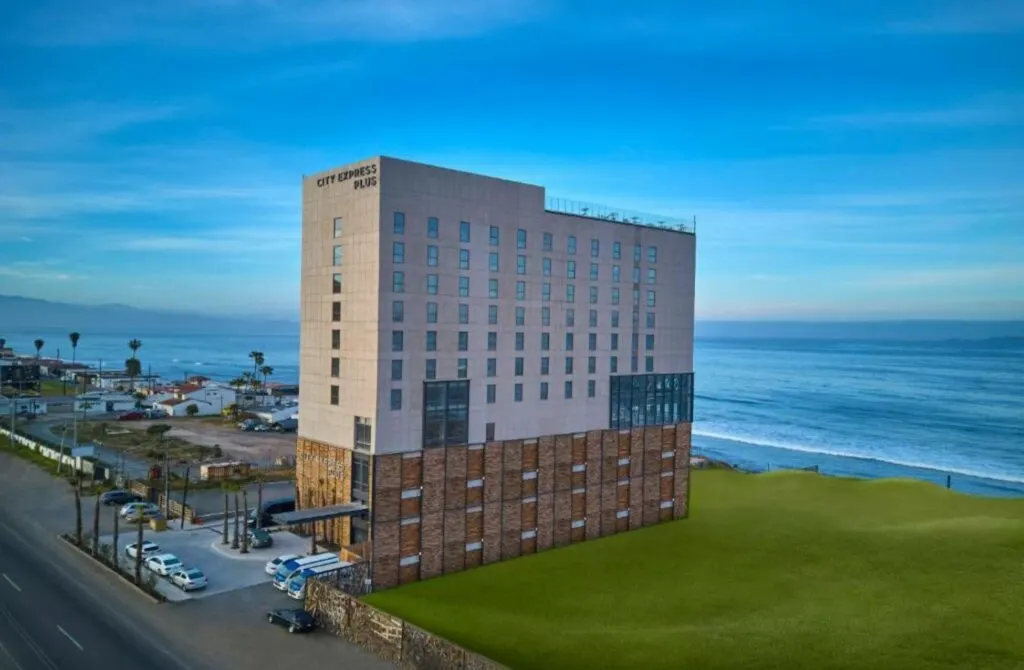 Hotel Eiffel is a hidden gem nestled on Carretera Escenica Km 103 No 3421 in the picturesque area of El Sauzal. The hotel offers a unique blend of French-inspired design and local Baja flair, complete with vibrant colors and charming décor. The location is ideal for exploring both the beach and the nearby vineyards of Valle de Guadalupe.
Generous amenities, like breakfast service, an inviting outdoor pool and proximity to night spots, ensure that your stay at Hotel Eiffel is nothing short of memorable.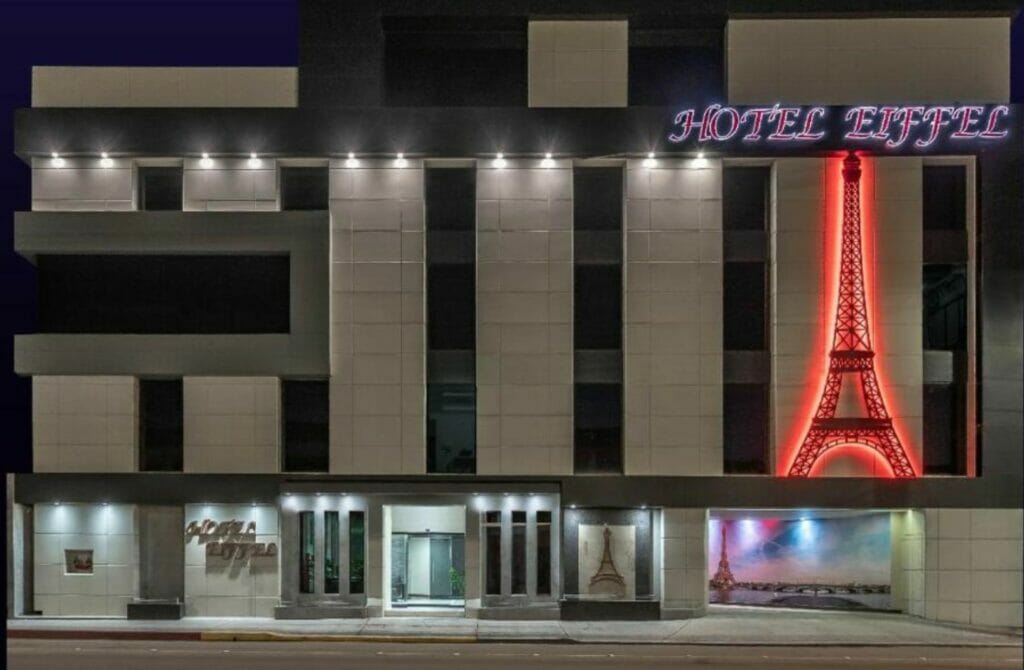 San Nicolas Hotel & Casino is a dazzling mid-range hotel that brings a touch of Vegas to Ensenada. With its prime location in the city center, you have access to the bustling nightlife and beach, all within a short distance. The hotel boasts an impressive swimming pool, complete with a swim-up bar and sun loungers, perfect for a lazy day under the Baja sun.
If you're feeling adventurous, try your luck at the hotel's casino and embrace the lively atmosphere. With elegant guest rooms and exceptional service, San Nicolas Hotel & Casino is truly a winning destination.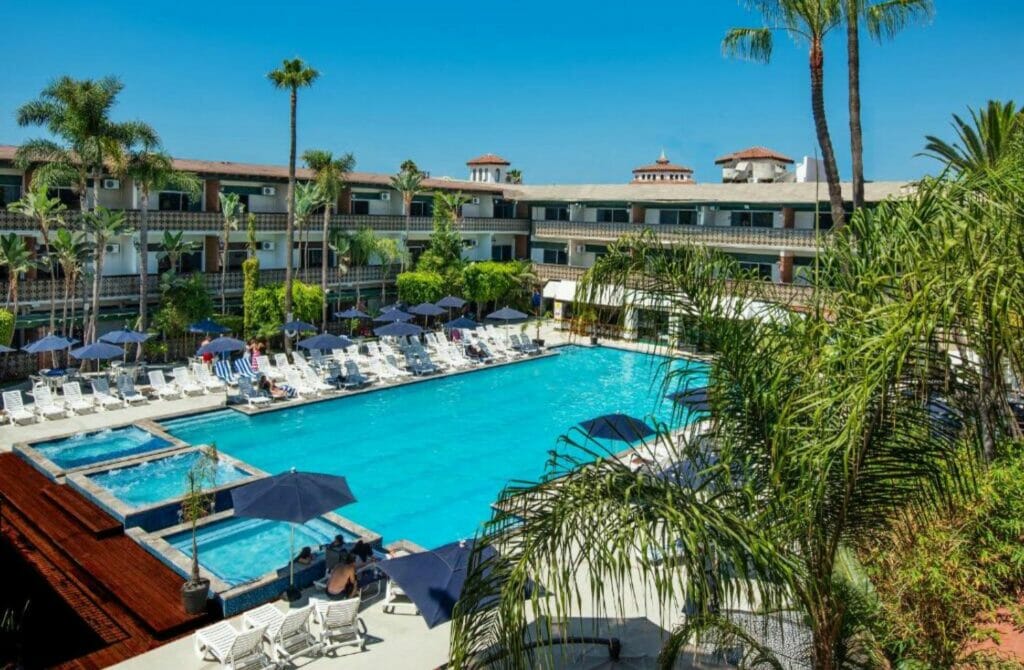 Each of these mid-range hotels in Ensenada offers a distinct experience, tailored to your desires. Immerse yourself in the vibrant culture, pristine beaches, and alluring nightlife of this wonderful city, knowing that your stay will be comfortable and memorable.
Budget Hotels In Ensenada
Ensenada, Baja California, offers a diverse range of budget-friendly hotels for travelers to enjoy. These accommodations provide a delightful combination of affordability and modern amenities, perfect for your upcoming visit to this vibrant city.
Quintas Papagayo is an outstanding choice for those seeking a pocket-friendly yet relaxing stay. Nestled in the zona playitas, this hotel offers incredible views of the sea alongside a plethora of amenities, including free Wi-Fi, a pool, and private bathrooms. The design of Quintas Papagayo exudes a tranquil ambiance, making it an ideal retreat from the bustling city.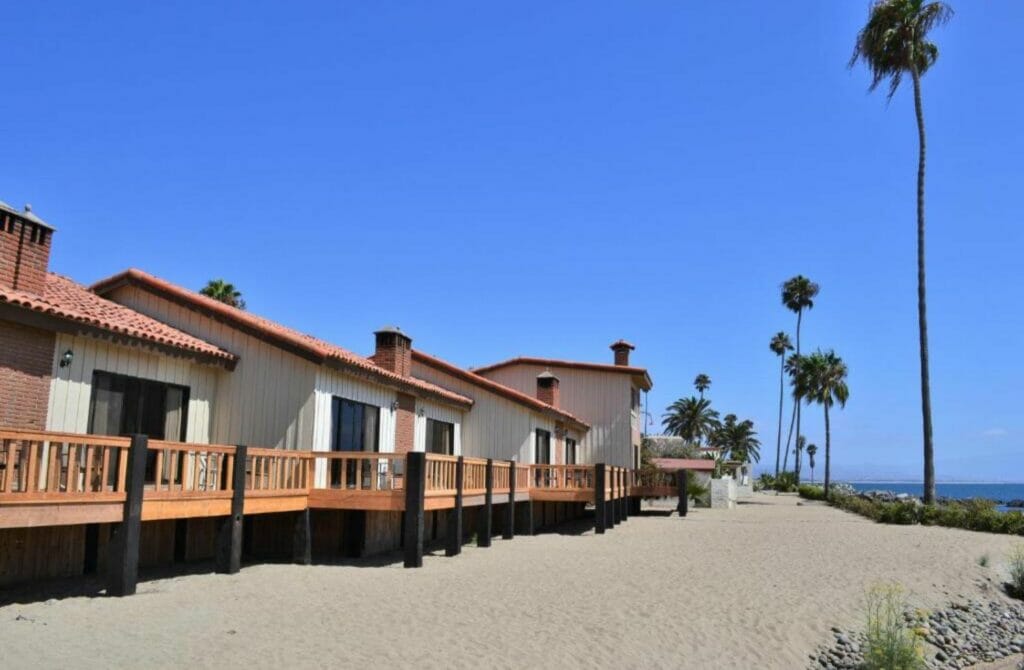 For a unique twist on affordable lodging, the Casa Del Sol offers tours within the vibrant Del Valle area. This budget-friendly yet stylish accommodation features tents with comfortable beds and private bathrooms, giving you a taste of both adventure and luxury.
Casa del Sol also provides free Wi-Fi, ensuring you stay connected even when embracing the great outdoors.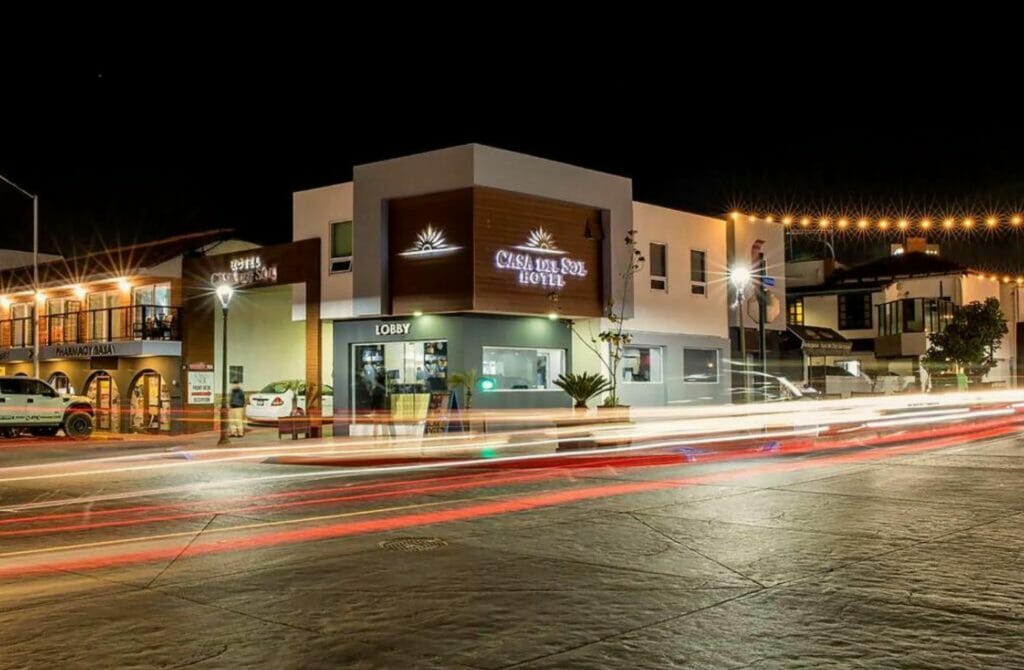 Each of these budget hotels excels in providing excellent value for your money, allowing you to experience the best Ensenada has to offer without breaking the bank. Let yourself be enchanted by the diverse landscapes, rich culture, and fantastic lodging options available in Baja California.