Kota Kinabalu, a gem nestled in the heart of Borneo, beckons you with its rich tapestry of natural beauty and cultural charm. In this city where rainforests meet urban sprawl, the selection of the best hotels in Kota Kinabalu forms the cornerstone of an unforgettable journey.
Dive into the heart of Malaysian Borneo, where the vibrant pulse of the city harmonizes with the soothing rhythm of the South China Sea. This city, affectionately known as KK, offers a smorgasbord of experiences — from bustling markets teeming with color to serene sunsets that stain the horizon in hues of gold.
The magnetism of KK lies not just in the cityscape, but also in its accommodation, with the best hotels in Kota Kinabalu acting as gateways to its essence, while the pristine Kota Kinabalu beaches add an irresistible allure to the city's charm.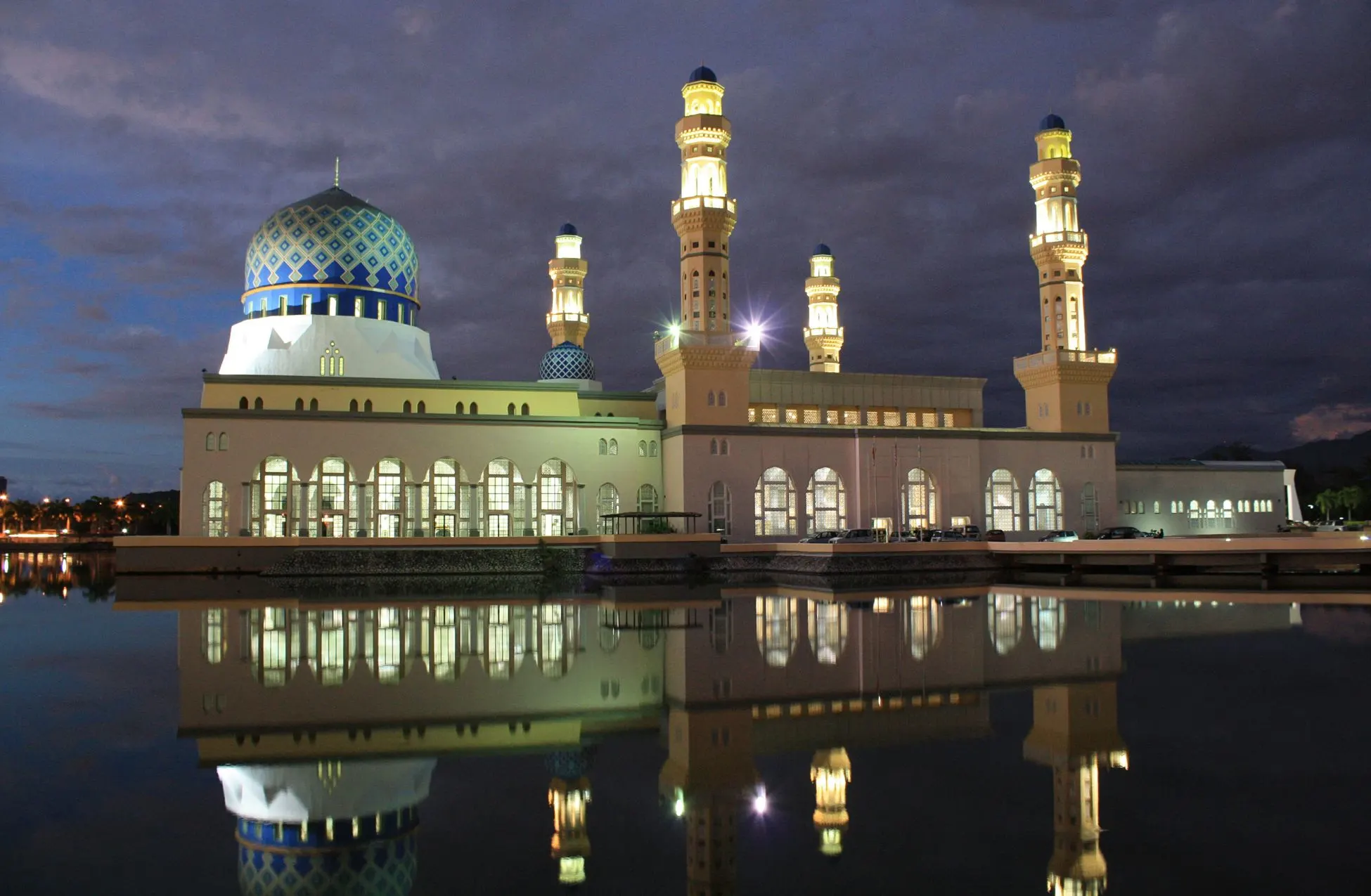 Imagine waking to the harmonious symphony of a city on the cusp of modernity and tradition. Your hotel room morphs into a theater of KK's diversity, where the view outside your window oscillates between a bustling city and a tranquil sea. This is more than a room, it's a lens focusing on the very soul of Borneo.
Now picture an evening where the tantalizing aromas of local fare whet your appetite. Within the walls of your hotel, talented chefs craft culinary adventures that explore KK's multicultural palate. These gastronomic experiences aren't simply meals, but narratives of a diverse city told through taste.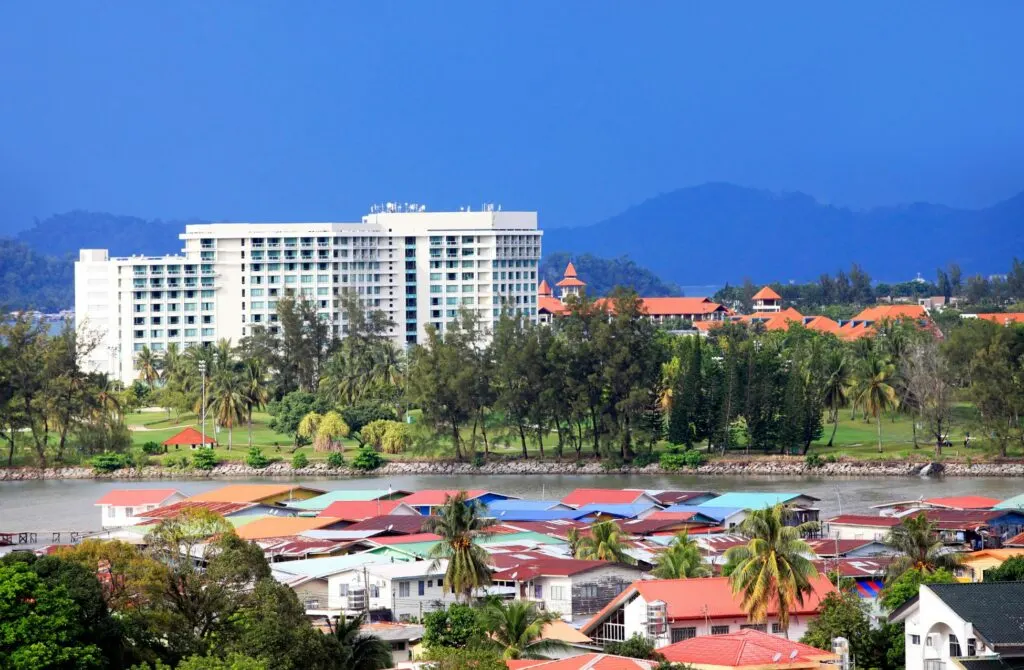 In these places of rest, you won't merely find a bed for the night. You'll uncover an ally, a confidant that helps you navigate the allure of KK. The carefully curated service, the authentic ambiance, the conscious blend of luxury and comfort – these best hotels in Kota Kinabalu transform your voyage from ordinary to extraordinary.
When you make a trip to Kota Kinabalu, your choice of stay becomes a prism through which the city's charm is refracted. The right accommodation not only completes a trip but amplifies the beauty of the city, infusing your journey with unforgettable moments. In the end, the city is a book, and these best hotels in Kota Kinabalu serve as the key to its many enchanting stories.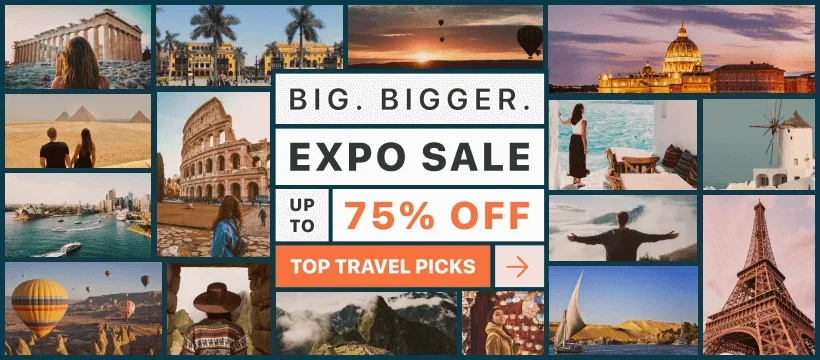 Luxury Hotels In Kota Kinabalu
Le Meridien Kota Kinabalu provides you with the perfect blend of luxury, location, and leisure in the heart of Kota Kinabalu. Embrace the breathtaking views of the sea and Mount Kinabalu from your spacious room, as you find yourself immersed in the vibrant atmosphere of Sabah, Borneo.
Nestled amidst stunning tropical gardens and a pristine beach, this 5-star hotel beckons you to indulge in the ultimate relaxation experience while immersing yourself in the rich cultural heritage of this country, as you plan your visit to the nearby Malaysia UNESCO world heritage sites.
Take a dip in the outdoor swimming pool or treat yourself to a revitalizing spa treatment. Bask in the warm sun and incomparable views as you sip cocktails at the hotel's elegant bar. Conveniently situated just steps away from shopping malls and city center attractions, Le Meridien Kota Kinabalu offers the perfect combination of leisure and adventure for your unforgettable stay in Malaysia.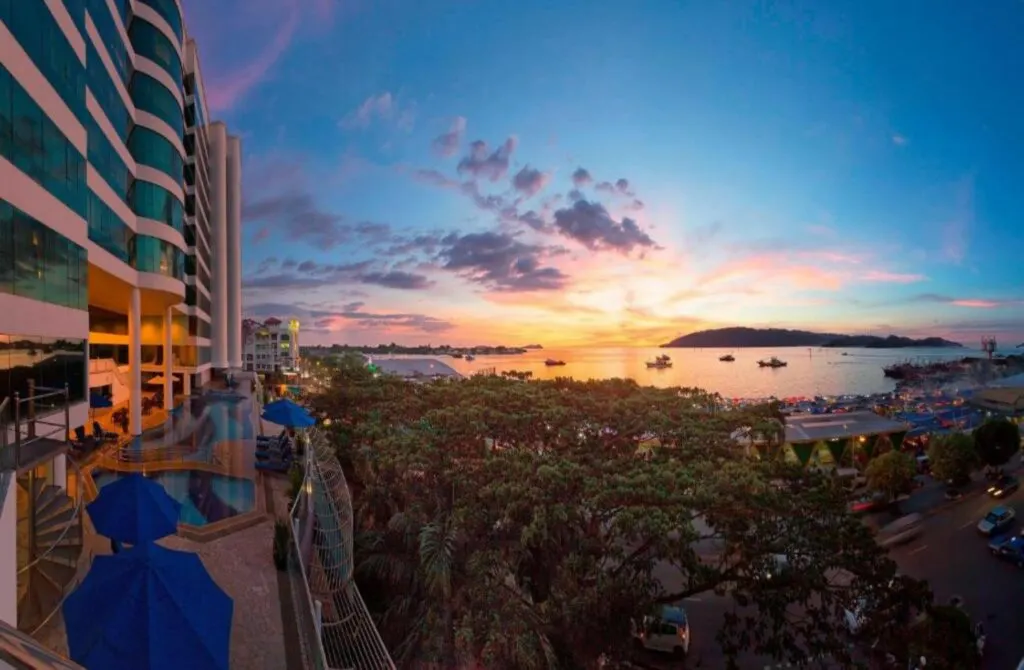 When it comes to world-class amenities, exquisite on-site dining options, and enriching experiences, the Hyatt Regency Kinabalu is an unparalleled choice. Marvel at the breathtaking clear blue water and soft sands of Tanjung Aru beach, only a few minutes away from the hotel. Rejuvenate in style with the hotel's array of spa services, designed to cater to your every need.
The hotel's prime location near Kota Kinabalu International Airport makes it the ideal destination for both leisure and business travellers. Feel the spirit of Borneo as you relish the tropical atmosphere, explore the lush gardens, and stroll along the picturesque boardwalk. With its exceptional hospitality and distinctive charm, Hyatt Regency Kinabalu will ensure a truly memorable stay for you while in beautiful Kota Kinabalu.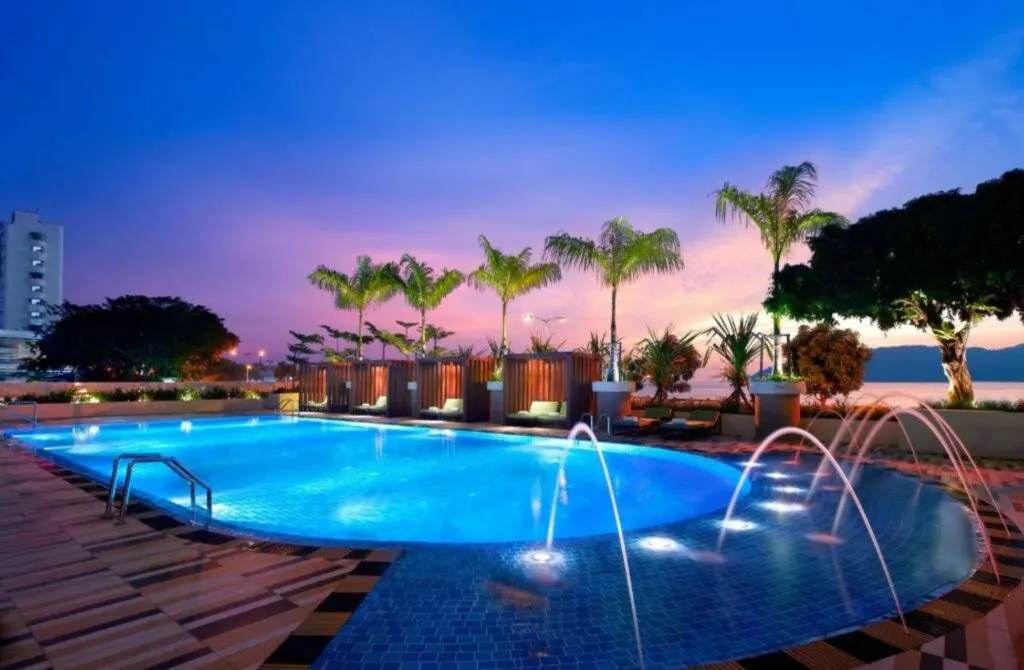 Last but not least, the legendary Shangri-La Tanjung Aru beckons you with its immense beauty, picturesque views, and exceptional service. This exclusive 5-star luxury resort is set amidst lush gardens and borders the sparkling South China Sea, offering spectacular views of the exotic island of Borneo.
Discover the island's many wonders, including the fascinating Manukan Island, or lose yourself in the extraordinary landscapes from the privacy of your own terrace. Your heart will be captivated by Shangri-La Tanjung Aru's enchanting ambiance, which reflects the unique cultural heritage and mystical allure of Kota Kinabalu.
Whether it's exploring the vibrant city center or immersing yourself in the serene beaches and stunning natural beauty of Sabah, these luxury hotels in Kota Kinabalu will pamper and captivate you. Treat yourself to an unforgettable escape at any of these exceptional properties and experience the magic of Borneo in style – a nice upgrade you'll appreciate if you have been at nearby Uncle Tan's Jungle Camping or been rocking out at a Malaysian Music Festival.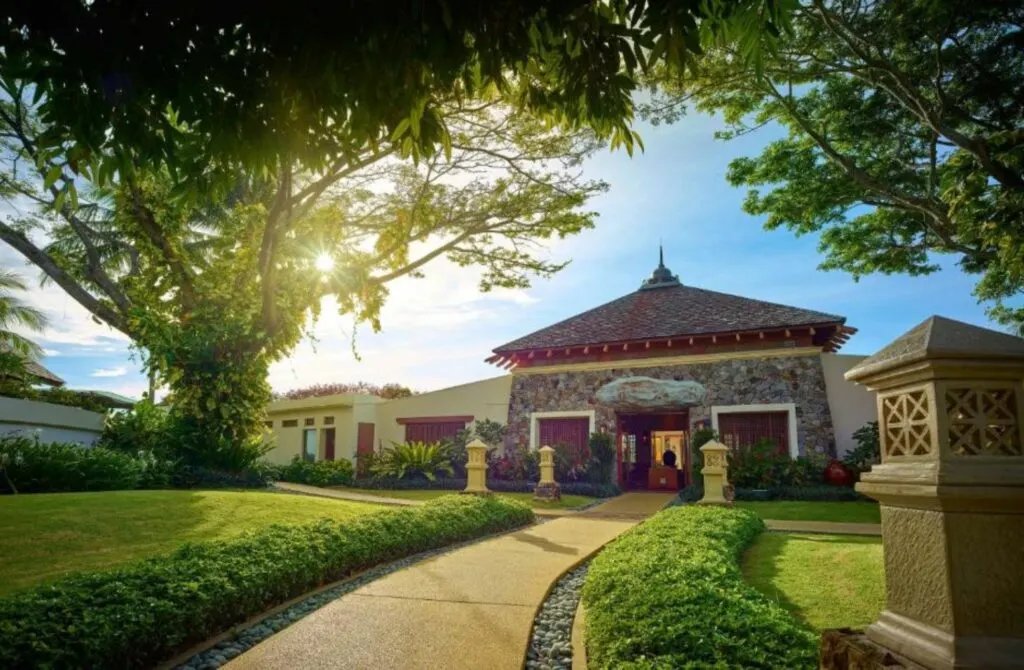 Mid-Range Hotels In Kota Kinabalu
Another superb choice for mid-range accommodations is Toojou Kota Kinabalu. A perfect fusion of contemporary design and local charm, Toojou encapsulates the essence of what makes Kota Kinabalu so distinctive. This trendy hotel boasts a plethora of amenities to cater to your every whim. Enjoy an invigorating workout in their state-of-the-art fitness center, or take advantage of the shared lounge to unwind and socialize with other guests.
Your stay at Toojou Kota Kinabalu will have you feeling pampered in their stylish and cozy rooms. Equipped with air-conditioning and a private bathroom, you'll have the perfect sanctuary to recharge after a day of adventure in the city. Stay connected with free Wifi as you share your experiences with loved ones back home.
From Toojou Kota Kinabalu, you'll have unparalleled access to the city's vibrant attractions. Embrace the rich history and alluring culture, be swept away by the tantalizing food scene, or take part in heart-pounding adventure activities. This hotel places you in the ideal location to truly experience all that Kota Kinabalu has to offer.
As you plan your unforgettable journey to Kota Kinabalu, Malaysia, consider these splendid mid-range hotel options. Toojou Kota Kinabalu promise to provide a delightful and comfortable stay, while their prime locations allow you to immerse yourself in the city's culture, cuisine, and countless alluring attractions.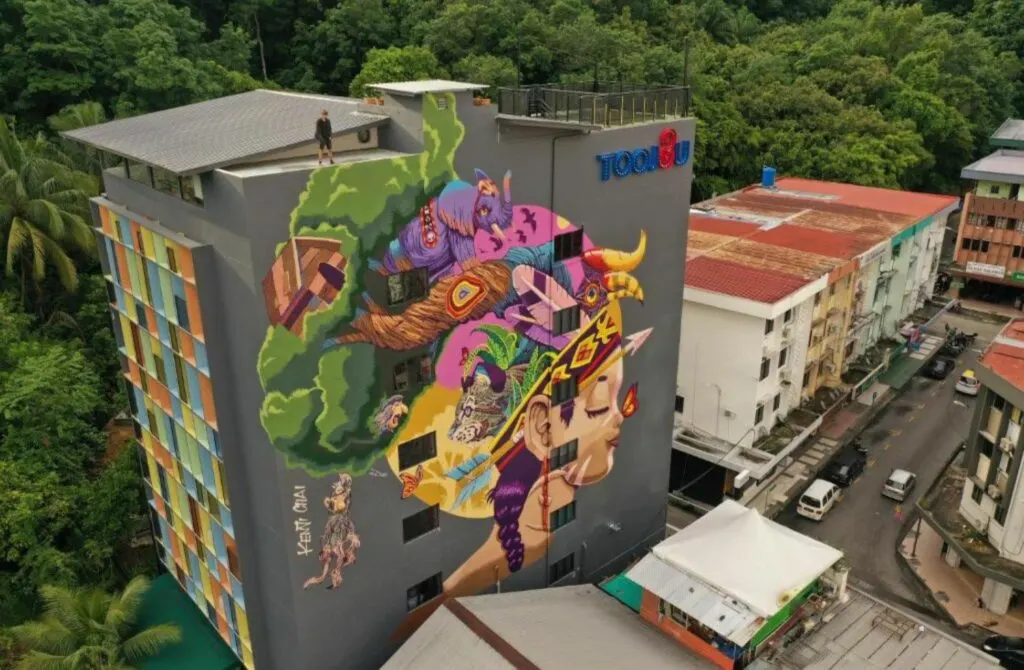 Budget Hotels In Kota Kinabalu
Welcome to the world of affordable luxury, right in the heart of Kota Kinabalu! Your stay in the city need not be expensive to be memorable. When it comes to budget hotels, there are a few that stand out in terms of hospitality, amenities, and location. Here, we present to you three magnificent budget establishments that would leave a lasting impression on your trip.
First off, step into the Kota Kinabalu Marriott Hotel that brings together the best of both city life and serene beach relaxation. Located just 700 meters from the bustling Filipino Market Sabah, the Marriott Hotel lets you explore the local scene while enjoying the creature comforts of a deluxe establishment.
The hospitable staff, always wearing bright smiles, ensure that your every need is catered to at all hours of the day and night. Making use of their 24-hour front desk, you will always feel taken care of. An exemplary budget hotel that goes above and beyond, you can park your vehicle safely and securely with access to free private parking.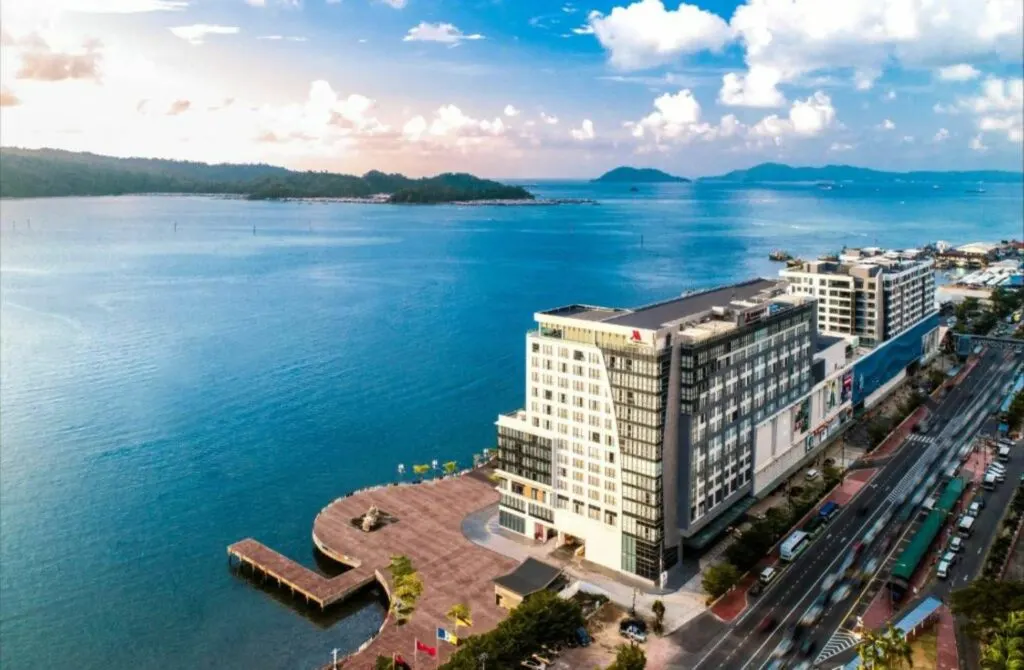 Next on your itinerary should be a visit to the enchanting Luma Hotel, situated in close proximity to the vibrant Gaya Street Sunday Market, making it the perfect location to soak in the city's atmosphere. The hotel's design is a perfect blend of modern elegance and timeless charm, with amenities that cater to your every whim.
Set your mind at ease knowing that your vehicle is parked safely in their free private parking. As you discover the compelling culture and beauty of Kota Kinabalu, the Luma Hotel provides a sanctuary where your comfort and relaxation are prioritized while still keeping a watch on your wallet.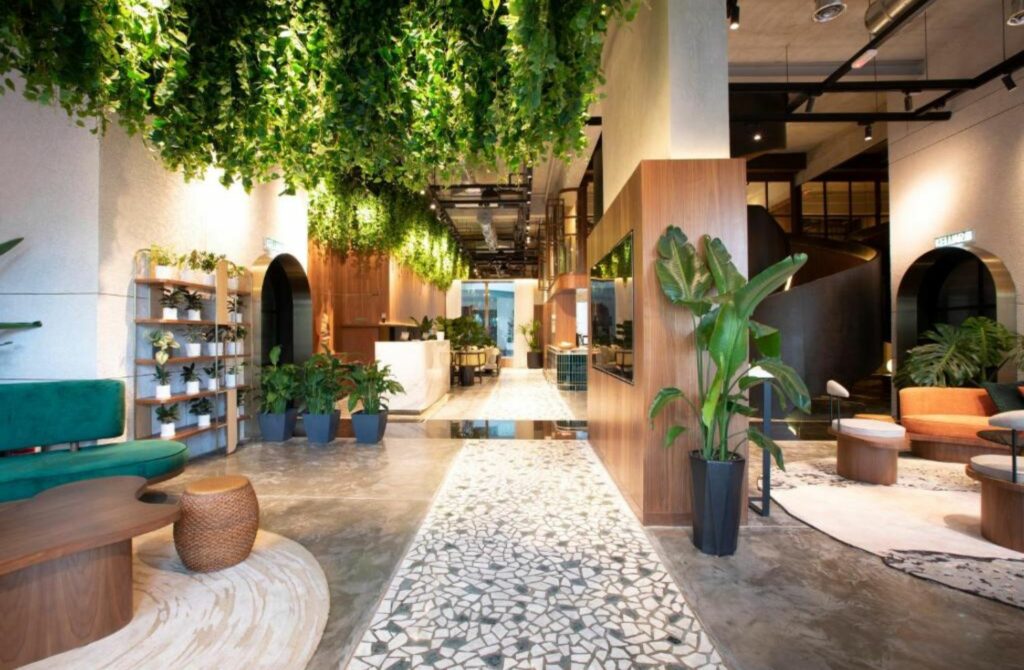 Finally, experience the distinctive and refreshing ambiance of the Ibis Styles Kota Kinabalu Inanam. This budget-friendly hotel is merely a stone's throw away from prominent attractions such as the Gaya Island and the Sabah State Museum. As an ode to the city's rich heritage, the hotel offers state-of-the-art facilities, such as spacious air-conditioned rooms adorned with tasteful local artwork.
Each room displays Kota Kinabalu's rich heritage amidst modern conveniences, creating an air of sophisticated charm that you will cherish during your stay. The incredibly warm and friendly staff ensures your every need is taken care of around the clock, making your memories in Kota Kinabalu last a lifetime.
Bask in the golden glow of Kota Kinabalu's hospitality, surrounded by the lively atmosphere and booming culture that this city has to offer. These budget hotels provide the ideal base for your exploration, ensuring that your adventure in the city is nothing short of extraordinary.
Savor each moment, knowing that you have chosen wisely and are experiencing the very best that Kota Kinabalu has to offer while staying within your budget. So, why wait? Book now and embark on the journey of a lifetime!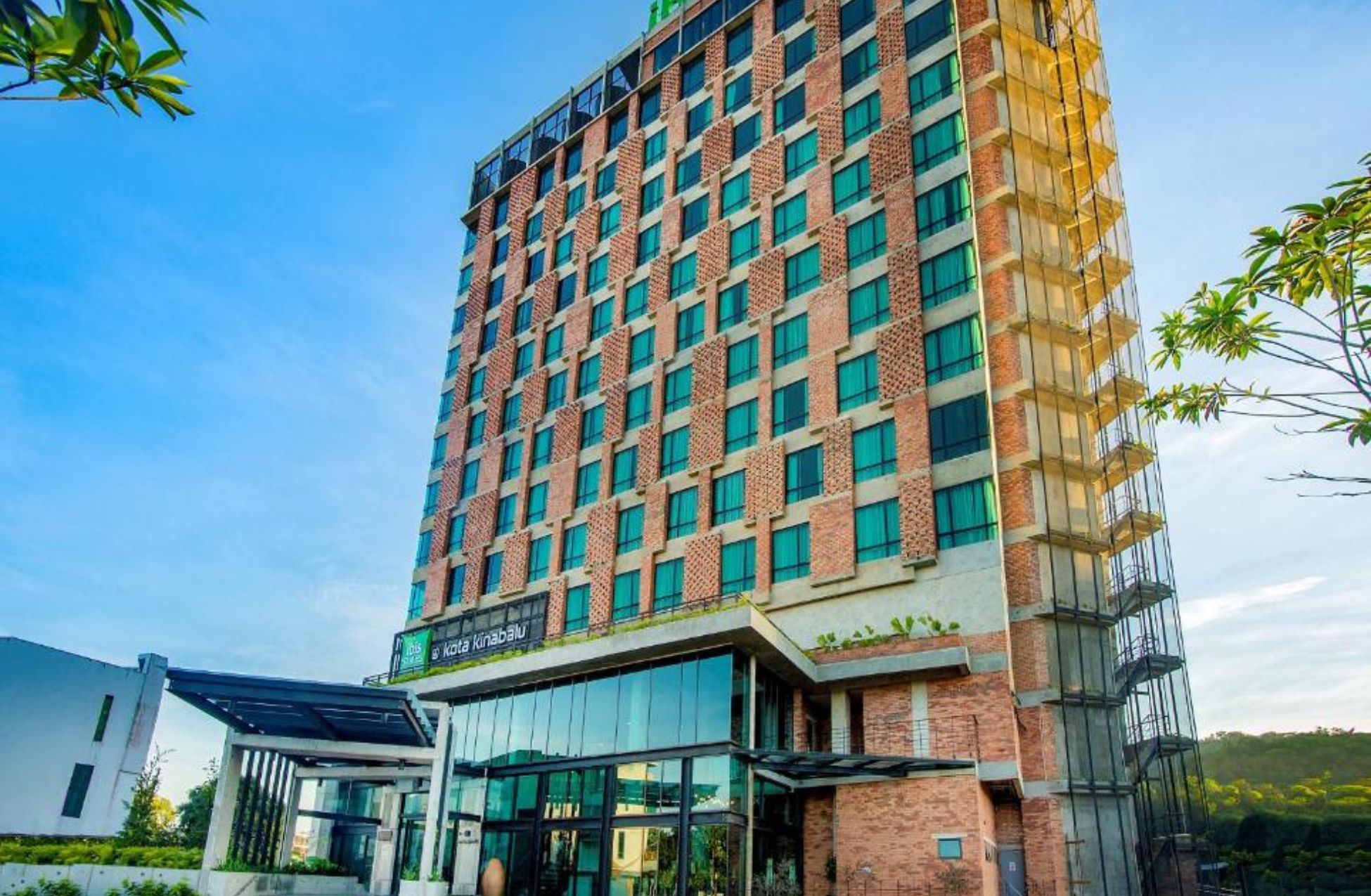 Hotels With Pools In Kota Kinabalu
A trip to Kota Kinabalu, the sparkling jewel of Southeast Asia, would be incomplete without a luxurious stay in one of the city's magnificent hotels that boast pristine swimming pools. Not only do these hotels offer breathtaking ocean views and easy access to the stunning beaches, but they also provide a delightful swimming experience for you and your loved ones to relish.
Here is another splendid hotel that will sweep you off your feet with its incredible pool and dazzling amenities.
Located near the idyllic Tanjung Aru beach, the C'haya Hotel offers a modern elegance that will captivate you from the moment you step inside. With polished parquet floors and plush, comfortable beds, the air-conditioned rooms serve as a delightful respite after a day of exploring the city or frolicking at the nearby beaches.
The hotel's pièce de résistance is undoubtedly its enchanting rooftop infinity swimming pool, a serene oasis where you can unwind and admire the mesmerizing vistas of Kota Kinabalu. This sublime pool area is perfect for savoring a delicious cocktail as you lounge beneath the warm Southeast Asian sun.
Daily breakfast is served at the C'haya Hotel, ensuring that your day kick-starts with a delectable and energizing meal. The hotel also provides a private beach for leisure travelers seeking a tranquil retreat. As you cherish the captivating ocean views and relish the gentle sea breeze, booking your stay at C'haya Hotel becomes an undeniable necessity.
Embark on this enthralling adventure to Kota Kinabalu and immerse yourself in the luxury and comfort of these outstanding hotels with pools. Book your stay now and cherish a once-in-a-lifetime experience.