An oasis in the heart of Southern California, Palm Springs dazzles with its striking landscapes, rich history, and architectural grandeur. Renowned for its luxurious accommodations, this desert gem captures the essence of sun-drenched allure and timeless style.
The best hotels in Palm Springs offer more than just lodging—they transform every stay into a unique, immersive experience that accentuates the city's vibrant charm.
Picture waking up to the serenity of the San Jacinto Mountains at the base of which lies the Avalon Hotel, a sanctuary of sophistication. Within striking distance of downtown's lively pulse, the Avalon doesn't just accommodate; it enthralls.
With amenities ranging from a tranquil spa to a vibrant restaurant and shimmering pools, the hotel echoes classic Hollywood glamour in its meticulously designed spaces. The Avalon is not merely a place to rest, but a luxurious experience that captivates and comforts in equal measure.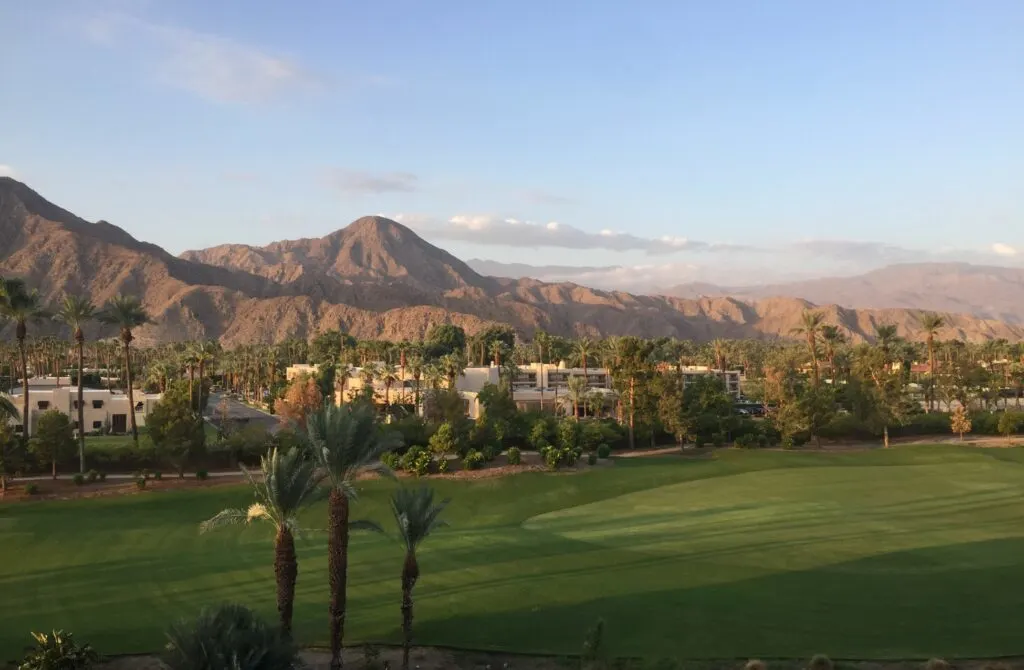 Imagine a unique retreat nestled amidst the grandeur of desert landscapes, a place where the city's bustle meets tranquility: the Palm Mountain Resort and Spa. Poised at the heart of Palm Springs' thriving downtown, the resort serves as a serene escape without compromising on proximity to the city's bustling dining, shopping, and entertainment venues.
Picture a sanctuary of relaxation with a generous offering of luxury amenities, from a comprehensive spa service to a refreshing outdoor pool and cozy lodgings designed for peak comfort. A stay at the Palm Mountain Resort and Spa is more than just a vacation—it's an opportunity to immerse oneself in the spellbinding magic of Palm Springs.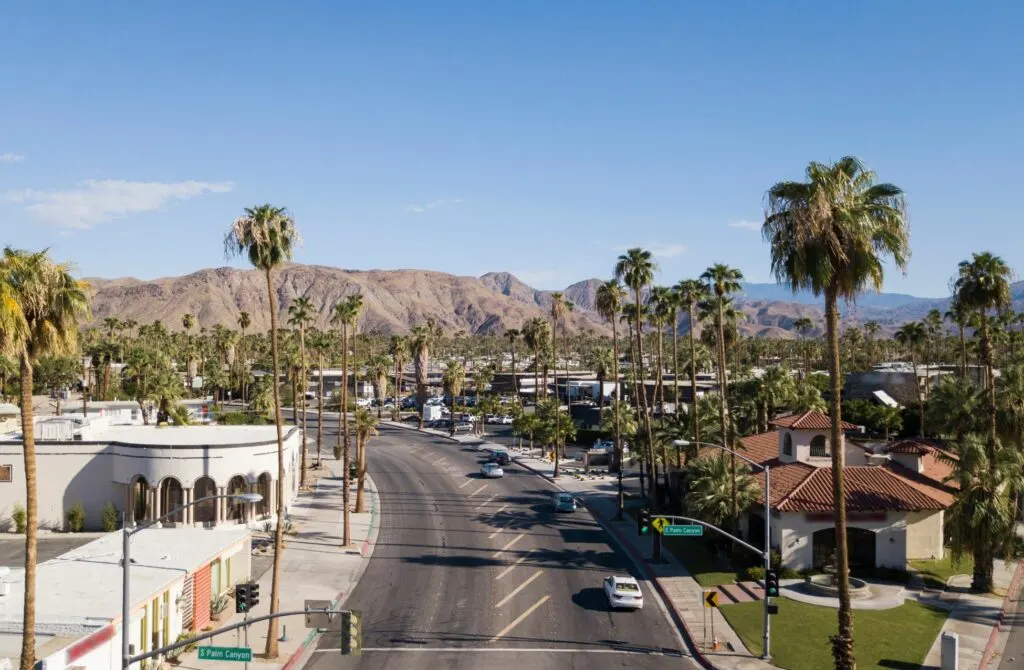 In Palm Springs, accommodation is more than a necessity—it's part of the city's appeal. These exceptional hotels seamlessly blend luxury and leisure, providing visitors with a taste of iconic mid-century style. Each stay in one of Palm Springs' finest establishments promises to elevate the desert city experience from unforgettable to unimaginable.
Moreover, exploring the unique things to do in Palm Springs adds an extra layer of excitement to your trip.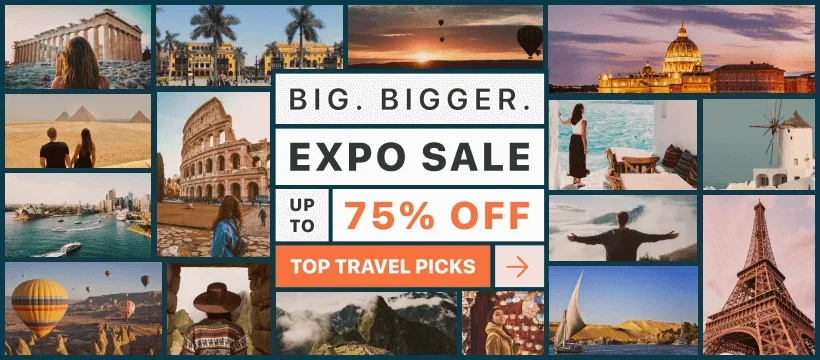 Luxury Hotels In Palm Springs
Nestled in the heart of the beautiful Coachella Valley, Palm Springs is home to some of the finest luxury hotels that cater to the discerning traveler. These lavish resorts exude opulence and sophistication, ensuring the utmost comfort for their guests. Here are a few such splendid establishments to elevate your stay in Palm Springs.
Ritz-Carlton, Rancho Mirage flawlessly blends the majestic natural beauty of its surroundings with the unrivaled Ritz-Carlton service, creating a haven of serene luxury. This magnificent hillside resort boasts stunning panoramic views of Palm Springs and its mesmerizing desert landscapes.
Guests can indulge in elegant rooms and suites with sleek furnishings, state-of-the-art technology, and private balconies overlooking the lavish pools or dramatic cliffs while planning your next a 3 day getaway in Palm Springs.
Also, the Ritz-Carlton Spa takes your relaxation experience to the next level, with desert-inspired treatments making use of indigenous ingredients.
Dining at The Edge Steakhouse offers superb culinary delights and breathtaking views, while the picturesque outdoor lounges leave you enchanted by the desert stars.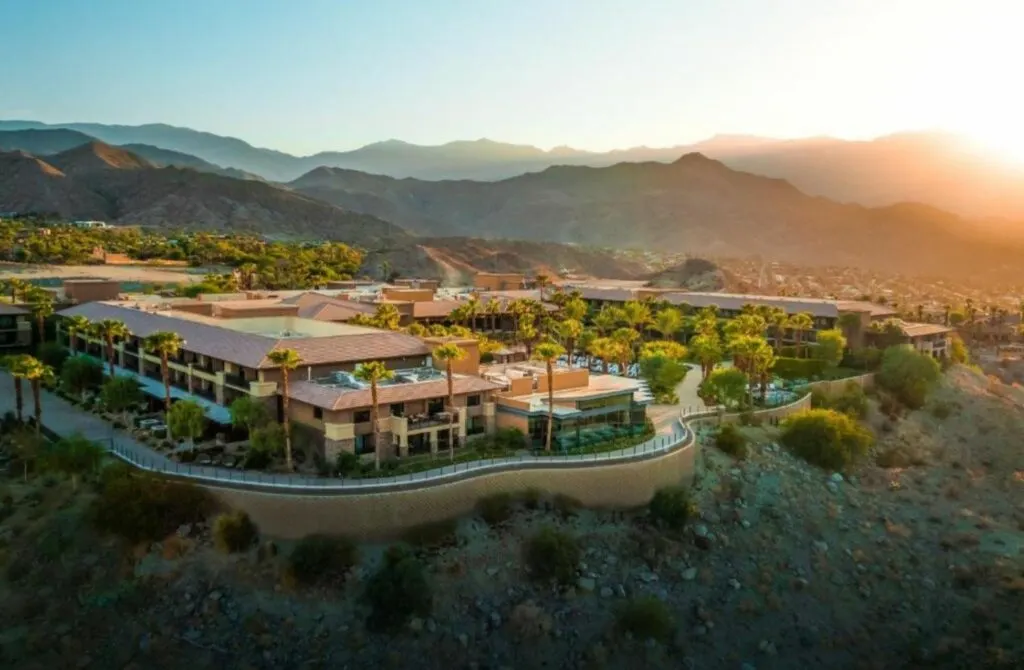 Another exquisite example of Palm Springs luxury is the JW Marriott Desert Springs Resort & Spa. This enormous sanctuary is designed to mimic a desert oasis, complete with glistening waterways and a well-manicured landscape accented by swaying palm trees.
The resort's accommodations exude refinement, with plush bedding and elegant decor, resulting in a truly comfortable and rejuvenating experience. The resort features two championship golf courses, a world-class spa, and a diverse array of dining options, including the exotic Japanese venue Mikado.
The prime location of JW Marriott Desert Springs Resort & Spa allows guests to explore the thriving downtown and its vibrant nightlife with ease.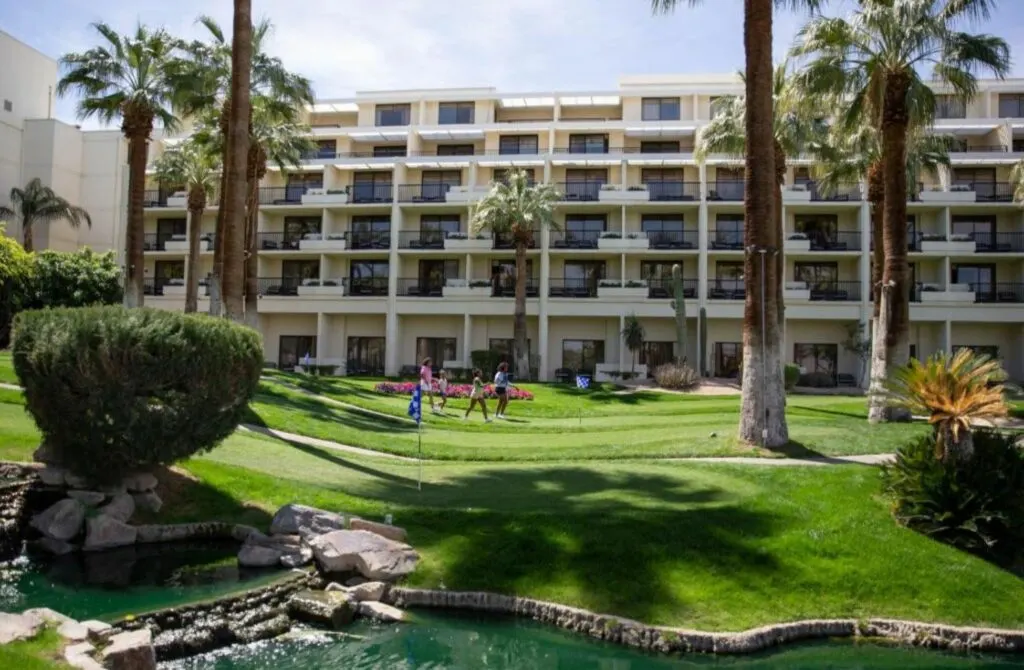 For a more boutique feel, La Quinta Resort & Club offers a delightful blend of timeless charm and modern luxury. Nestled at the foot of the Santa Rosa Mountains, this Spanish hacienda-style hotel has been enchanting its guests since 1926.
With its striking white-washed walls adorned with vibrant bougainvillea, sparkling pools, and meandering pathways, La Quinta Resort & Club is an enchanting oasis in the desert. Guests can savor elegant guestrooms, suites, and casitas replete with sumptuous amenities like open-concept living spaces, private patios, and lavish marble-adorned bathrooms.
The resort also boasts a world-class spa, championship golf courses, and an array of unique dining venues for a truly immersive luxury experience.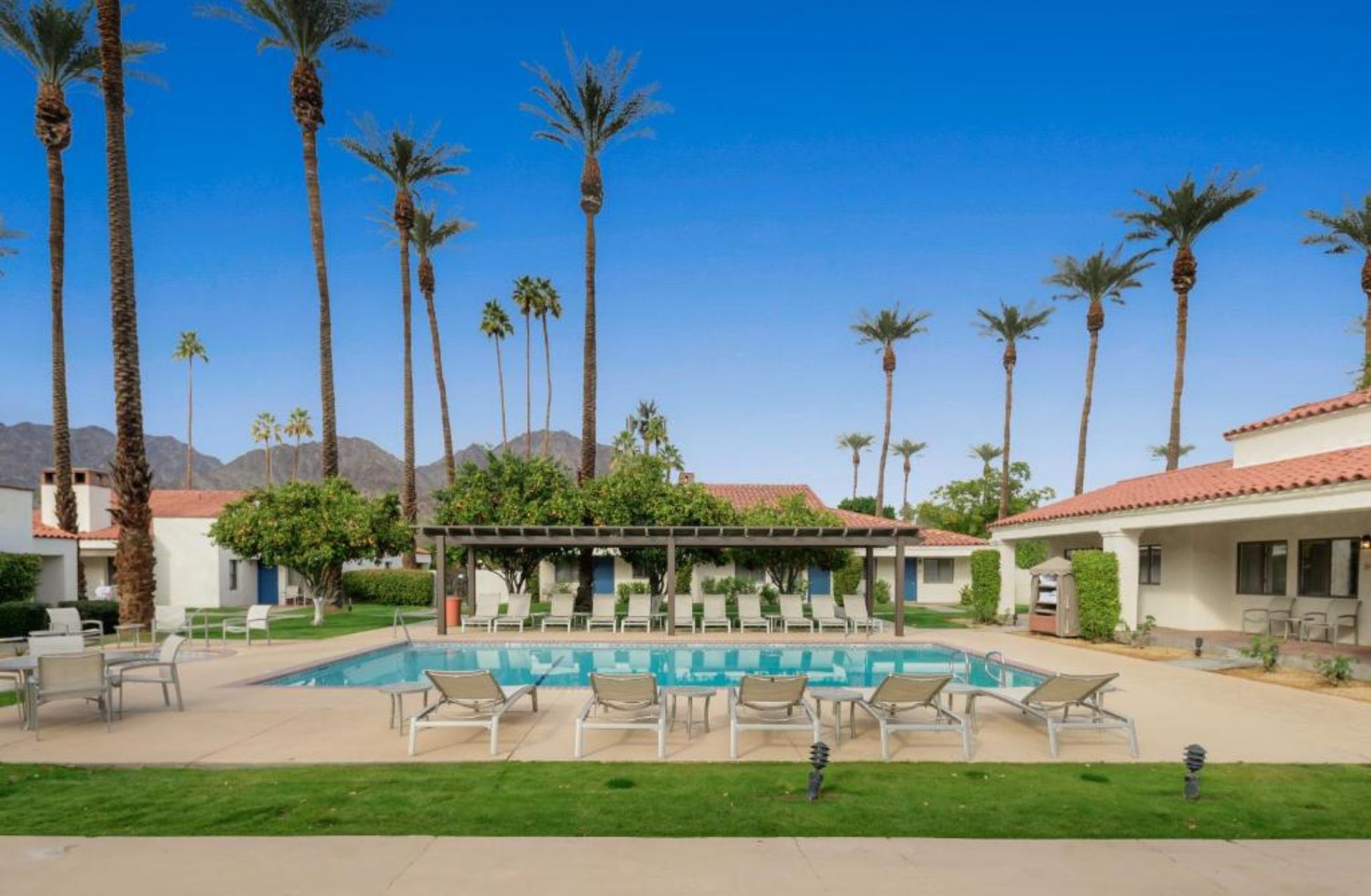 Step into the glamorous Hollywood era at the iconic Hotel California, where vintage charm meets contemporary luxury in the most magical way. This intimate boutique hotel offers an array of meticulously designed rooms and suites, teeming with artistic decor influenced heavily by the Golden Age of Hollywood.
Hotel California further entices its guests with a charming courtyard, sparkling pool, and palm tree-filled outdoor spaces, perfect for basking in the warm Palm Springs sunshine.
Each room offers a unique character, with luxurious featherbeds, designer linens, and plush robes, ensuring that guests are immersed in complete comfort and indulgence throughout their stay.
Each of these luxury hotels offers unmatched hospitality while showcasing the distinctive elegance of Palm Springs. With their unparalleled service, opulent accommodations, and stunning surroundings, a sojourn in any of these establishments guarantees a memorable and awe-inspiring Palm Springs experience.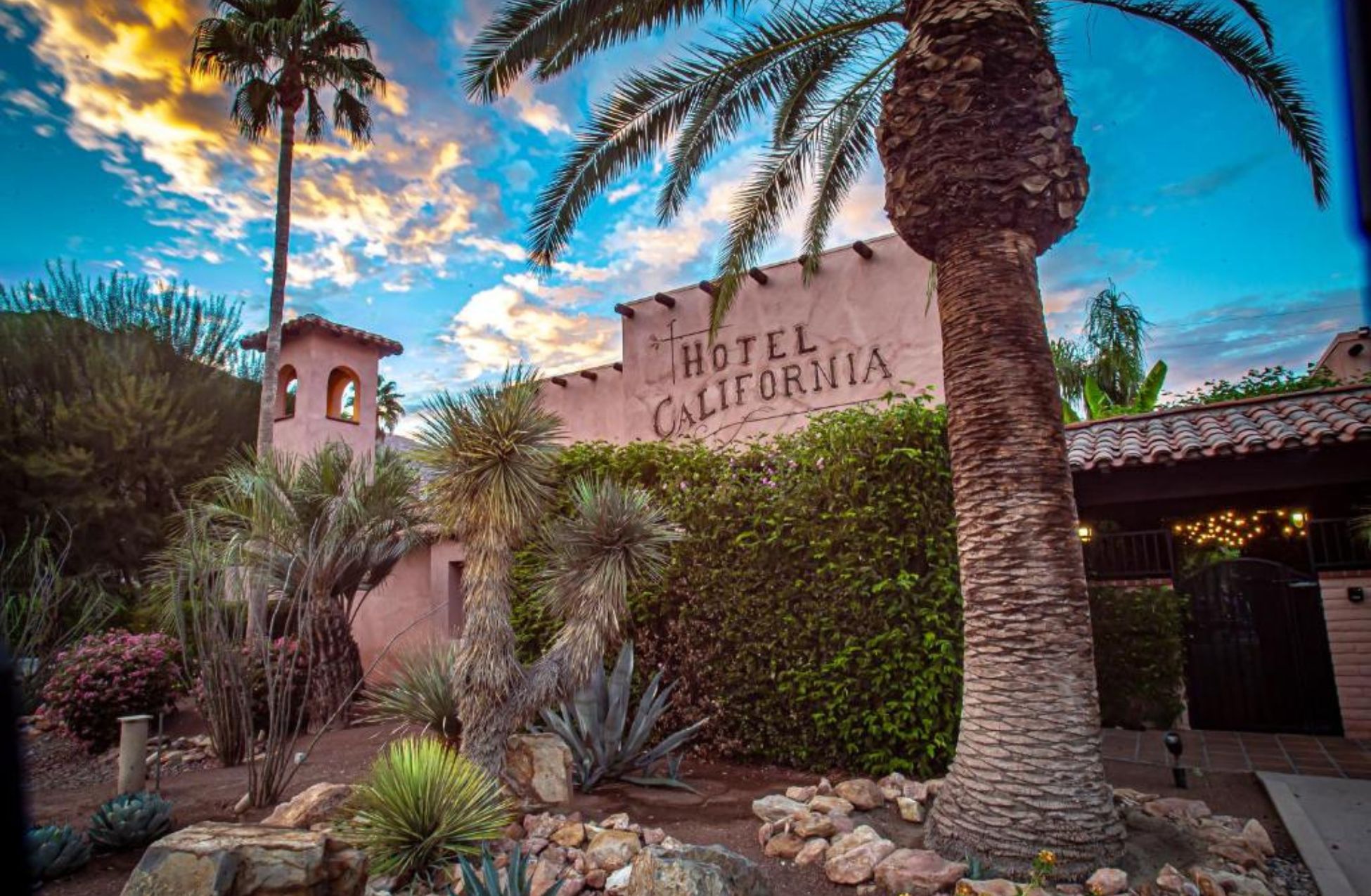 Mid-Range Hotels In Palm Springs
Located near the bustling city center and nestled in the heart of Palm Springs, Omni Rancho Las Palmas Resort & Spa offers the perfect balance of luxury, comfort, and convenience. This exquisite retreat is a mere 9.7 miles from the city center and provides easy access to the fascinating Sonoran Desert, ensuring guests a genuine taste of Palm Springs.
The resort boasts a vast array of amenities, including swimming pools, a lavish spa, and an outstanding golf course, providing you with everything you need for a fantastic stay. As a bonus, guests can avail themselves of free parking, making transportation a breeze.
Rich in charm and elegance, the Omni Rancho Las Palmas Resort & Spa is an exceptional choice for any discerning traveler eager to experience the best of Palm Springs.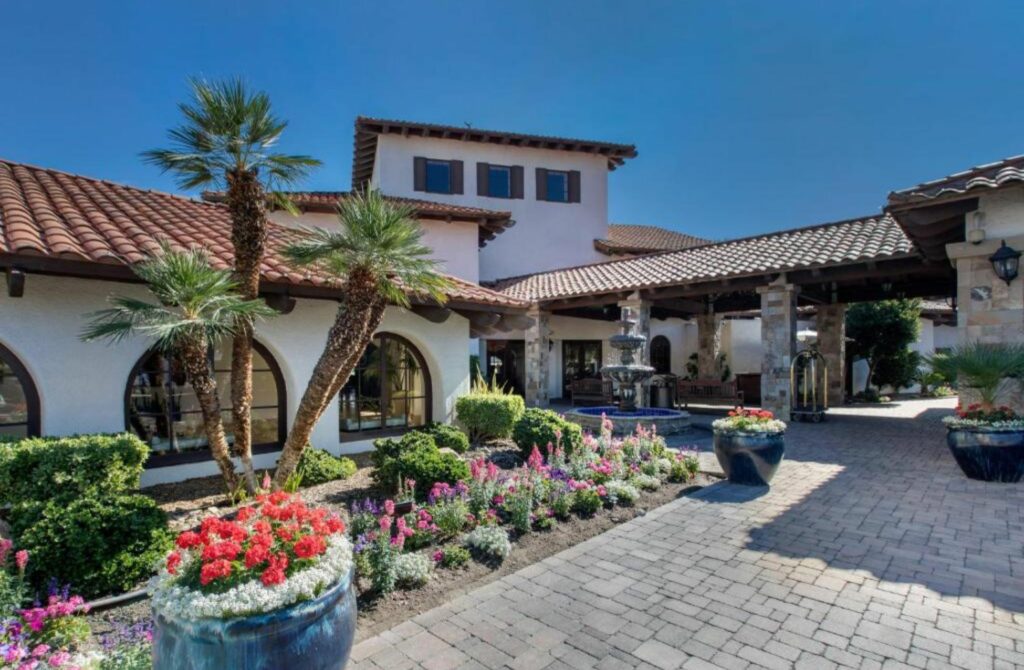 For those wanting a taste of the city's vibrant Hollywood-era heyday, the Monkey Tree Hotel is an absolute gem. This mid-century modern boutique hotel captivates with its unique architecture and style. Positioned just minutes away from the Palm Springs International Airport, it offers the perfect blend of beauty and convenience.
The hotel's design marries playful and bold colors with classic mid-century details, creating an ambiance that is both nostalgic and chic. Guests can unwind around the outdoor pool, indulge in exciting recreational activities, or venture out into the enchanting Sonoran Desert to explore all its splendors.
With its prime location and captivating personality, the Monkey Tree Hotel is a charming option for visitors seeking that authentic Palm Springs experience.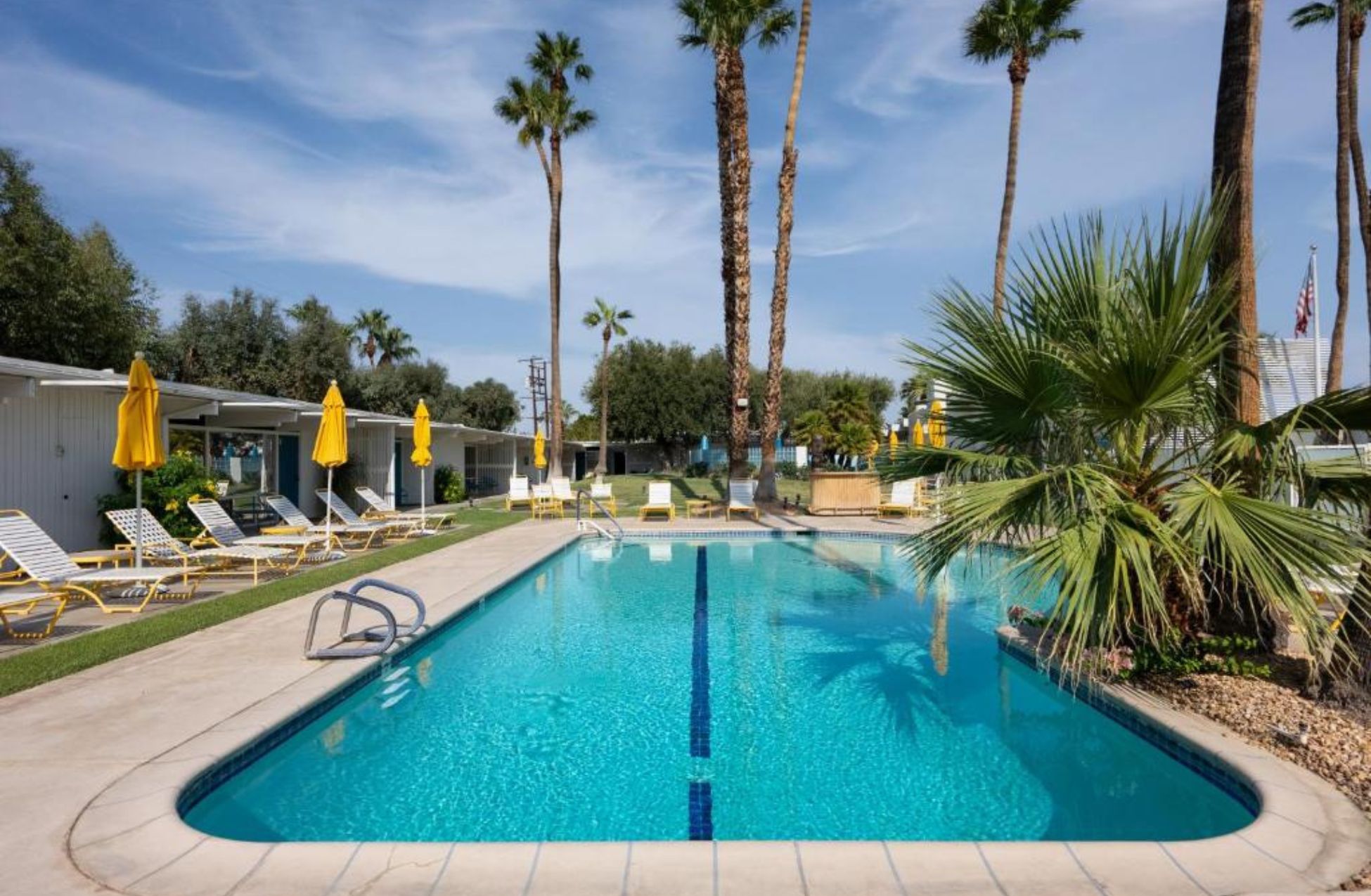 Another remarkable option for mid-range lodging in Palm Springs is the Ace Hotel And Swim Club. Housed in a renovated mid-century motel, this stylish establishment seamlessly fuses contemporary design elements with vintage vibes, resulting in a trendy yet cozy atmosphere that visitors are bound to appreciate.
Its prime location, a short distance from both the city center and Palm Springs International Airport, is certainly a major draw. Additionally, the hotel boasts a lavish spa, an acclaimed on-site restaurant, an enticing swimming pool, and free parking for guests looking for optimal convenience.
The Ace Hotel's distinctive charm and vibe will undoubtedly make it a highlight of your visit to Palm Springs.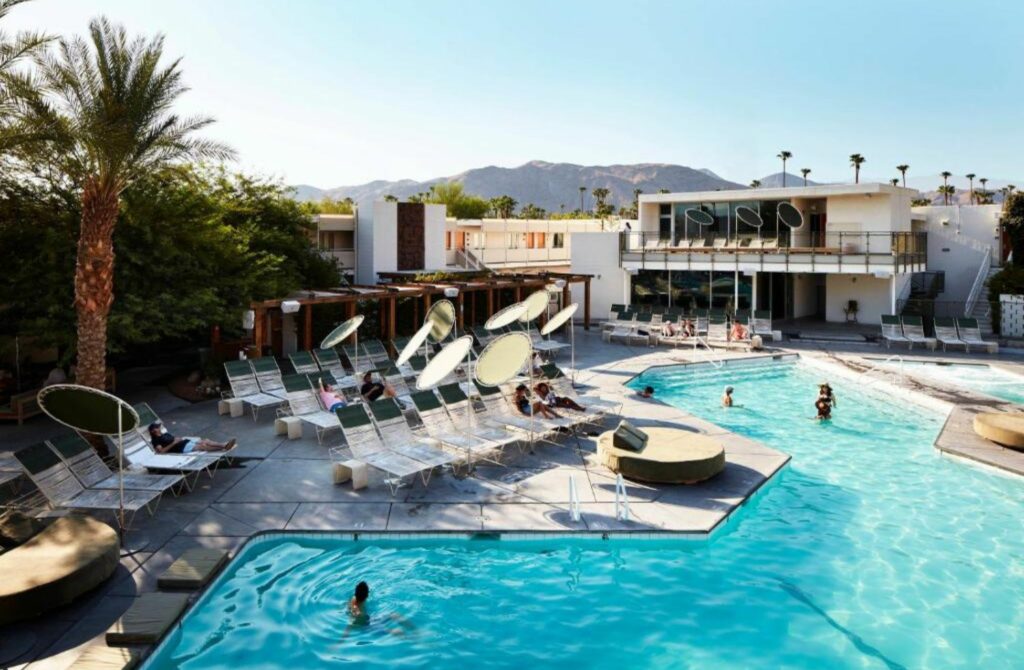 For those desiring a unique stay in Palm Springs, the Sparrows Lodge is sure to please. This captivating hotel provides guests with a rustic-chic ambiance, a serene setting, and lush gardens that take full advantage of Palm Springs' natural beauty.
Nestled against the backdrop of the awe-inspiring Sonoran Desert and just minutes from the city center, this boutique accommodation offers a distinctive combination of seclusion and convenience. Guests can relish in the hotel's cozy fire pits, refreshing pool, or restaurant specializing in farm-to-table cuisine.
With its enchanting atmosphere and central location, Sparrows Lodge promises an unforgettable experience for visitors to Palm Springs.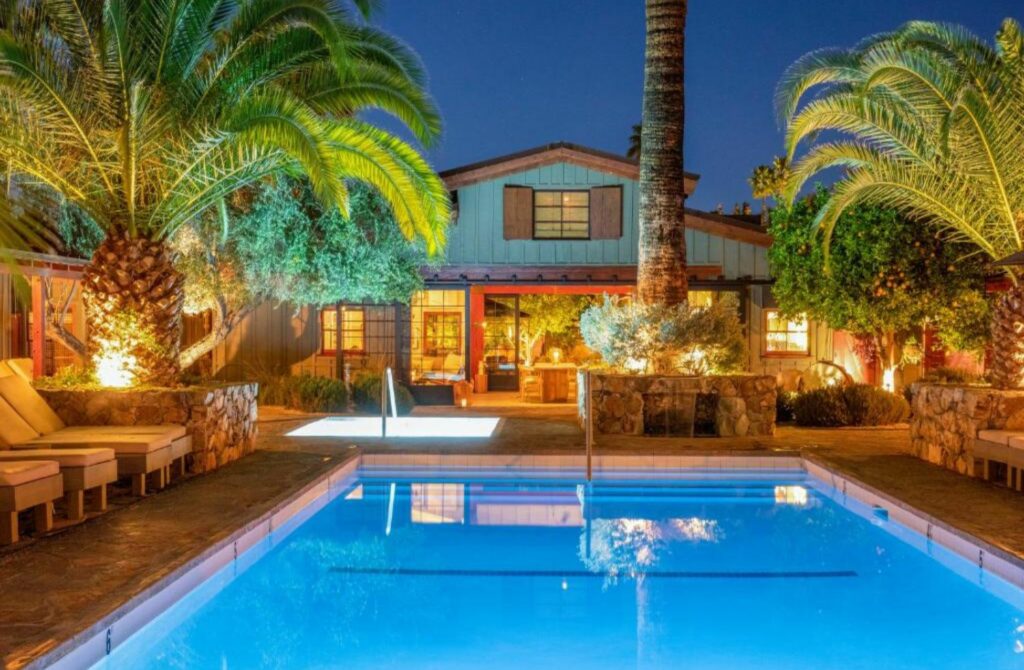 In conclusion, Palm Springs offers an array of delightful mid-range hotels that blend comfort, style, and convenience to perfection. Each of these hotels provides something unique and inviting, promising a memorable stay that will leave you yearning for your next visit to this incredible desert oasis.
Boutique Hotels In Palm Springs
Nestled in the heart of Southern California's desert playground, Palm Springs offers an alluring mix of glamour and relaxation. From mid-century chic to contemporary elegance, the boutique hotel scene in Palm Springs is second to none.
Here are some of the most enchanting boutique hotels, each embodying their own unique character and charm, while providing top-notch amenities and lodging experiences.
This mid-century modern masterpiece combines the essence of the iconic Palm Springs style with luxurious touches and vibrant colors. The Holiday House Palm Springs is offering 28 guest rooms, each adorned with original artwork and furnishings sourced from renowned designers, the hotel exudes a nostalgic yet sophisticated vibe.
Guests can take a refreshing dip in the generously sized pool or unwind in the tastefully decorated common areas, complete with inviting fireplaces and an eclectic selection of books and games.
Just steps away from downtown Palm Springs, enjoy the convenience of being walking distance from an array of exciting attractions while still maintaining a delightful sense of seclusion.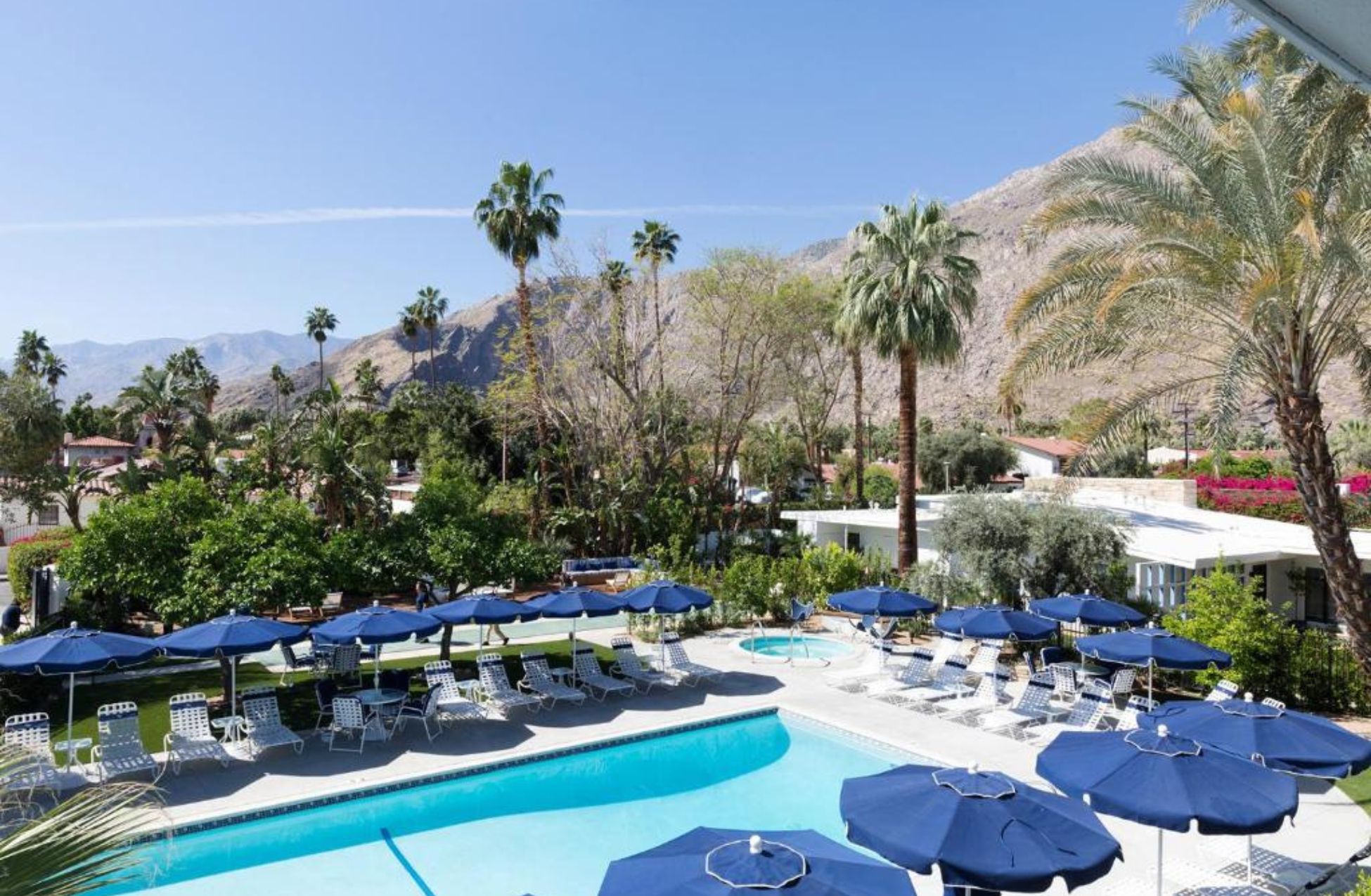 Rising above its desert surroundings, the Kimpton The Rowan Palm Springs stands seven stories tall, offering guests a unique perspective and stunning panoramic views of the enchanting landscape.
Each of the 153 guest rooms and suites presents a harmonious fusion of modern comfort and classic elegance, with floor-to-ceiling windows and private balconies fostering a true connection with nature.
Delectable culinary creations await at the two on-site restaurants, while the rooftop pool and bar, the highest point in Palm Springs, provide a majestic setting to enjoy unforgettable sunsets.
Its central location in the heart of Palm Springs ensures guests have easy access to the city's bustling downtown, brimming with art galleries, boutique shops, and upscale dining options.
Witness the vibrant atmosphere of this city as it comes alive with various music festivals in Palm Springs, adding another layer of excitement and entertainment for visitors to indulge in.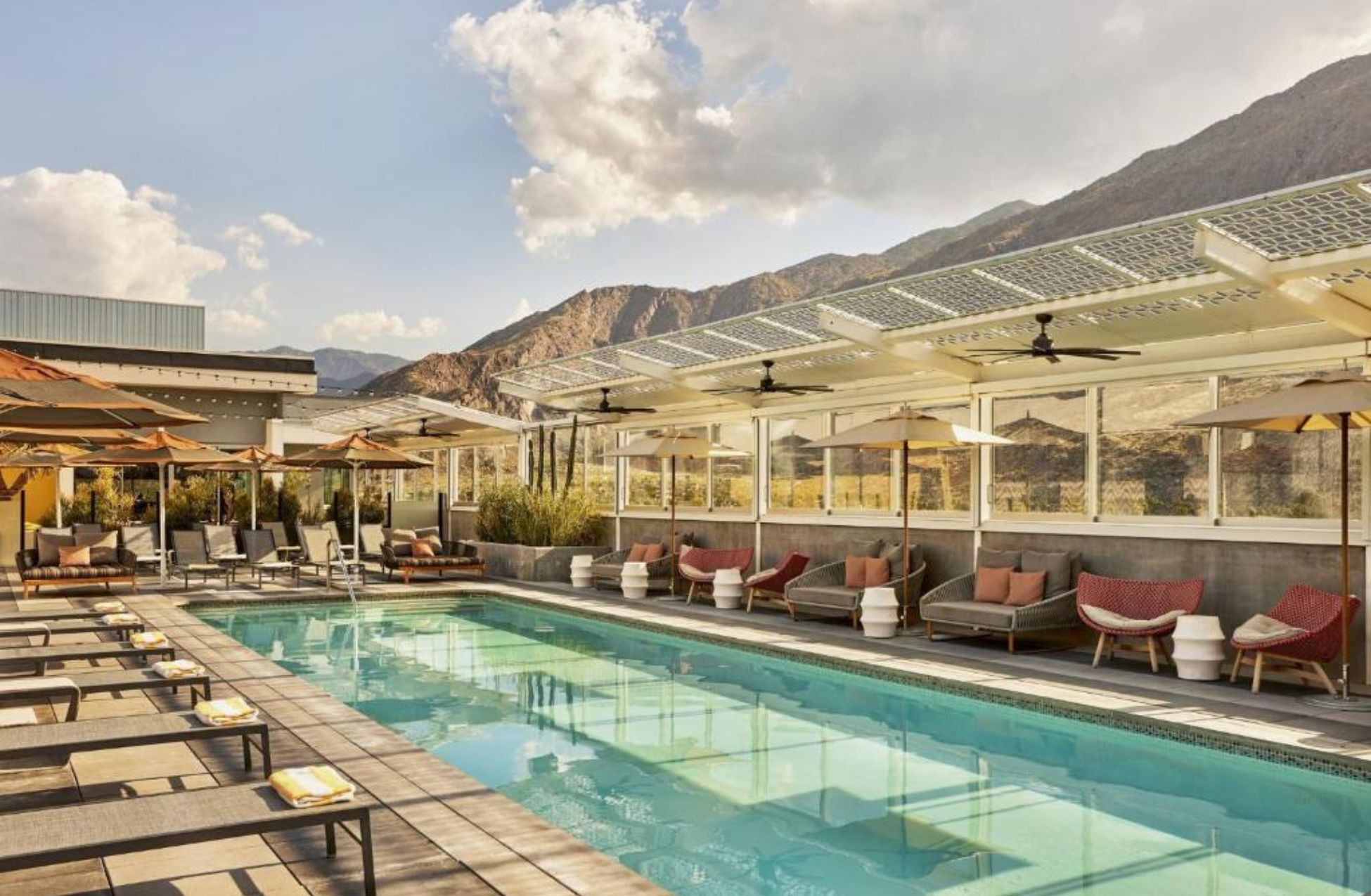 Inspired by the romantic allure of a Mediterranean hideaway, Villa Royale gracefully combines Spanish architecture, vibrant foliage, and a serene atmosphere to create a luxurious retreat in the heart of Palm Springs. Spread across 3.5 acres and comprised of 38 meticulously designed rooms, this adults-only haven reflects elegance and epitomizes seclusion.
Each bungalow boasts a distinctive design, brimming with contemporary furnishings and artistic accents. Guests can indulge in exquisite dining at Del Rey, the on-site pan-Latin restaurant, which offers a distinctive flavor profile and a meticulously crafted ambiance.
With a rich history dating back to 1947, Villa Royale continues to impress visitors seeking indulgence, relaxation, and style in the ever-charming Palm Springs.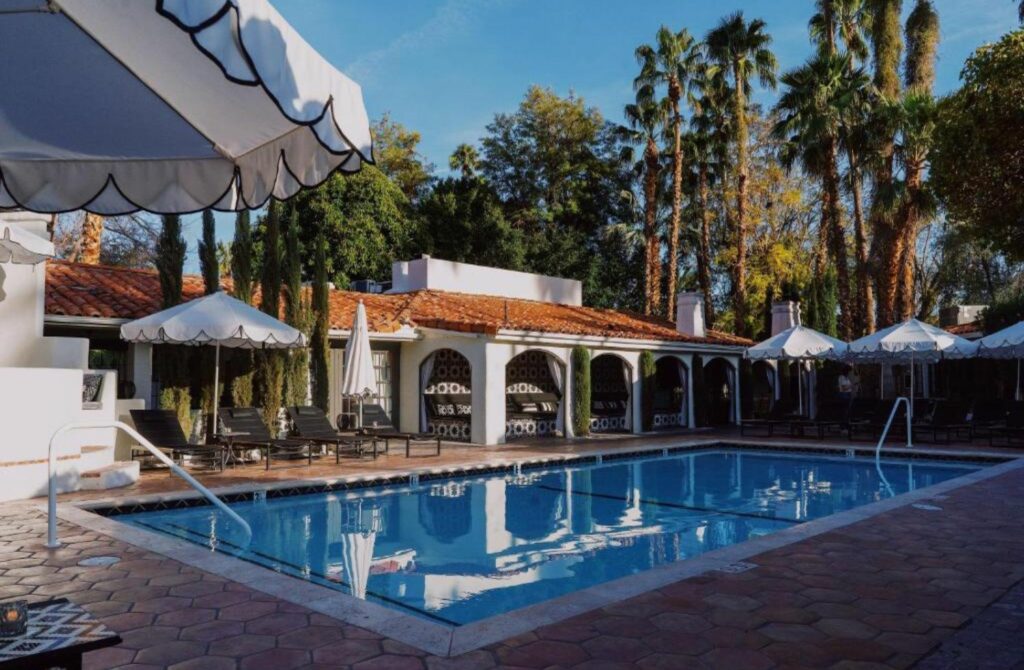 Budget Hotels In Palm Springs
Palm Springs, a popular desert oasis, offers a plethora of delightful budget hotels for the discerning traveler. Immerse yourself in comfort without breaking the bank, as we explore some of the most charming and affordable accommodations in this vibrant city.
Fleur Noire Hotel is one such gem, located in Downtown Palm Springs just 2.2 km from the Palm Springs Visitor Center. A canopy of stars rests atop this enchanting hotel, as jasmine-scented breezes whisper through the open spaces.
The Fleur Noire Hotel provides complimentary bicycles, enabling you to effortlessly explore the city's attractions on two wheels. Dazzling amenities such as an outdoor swimming pool and a lush garden create an idyllic setting for rest and relaxation.
Of course, no experience at Fleur Noire would be complete without indulging in the modern rooms and exceptional service from their warm, attentive staff.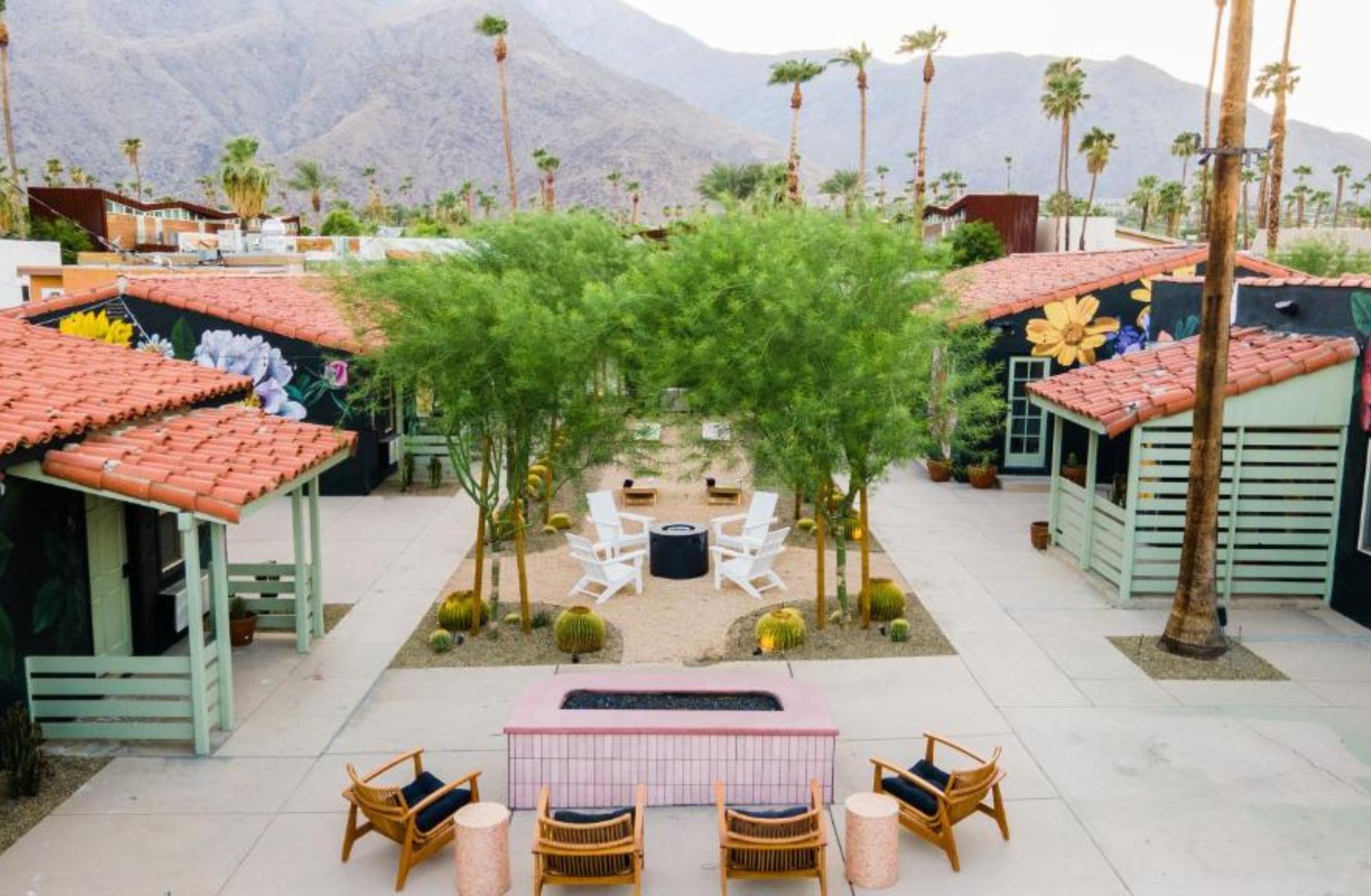 Another incredible option is the Desert Hot Springs Spa Hotel, a cozy hideaway that embodies the spirit of the desert. Its distinct ambiance and welcoming aesthetic are invigorated by the surrounding natural beauty. This remarkable hotel is renowned for its geothermal mineral waters, which infuse the guest experience with a touch of magic.
With pet-friendly accommodation and free WiFi, you and your furry friend can stay connected to the world while delighting in the property's splendor. An outdoor pool beckons guests for a refreshing dip, with panoramic views that capture Palm Springs' striking landscape, making your stay an unforgettable experience.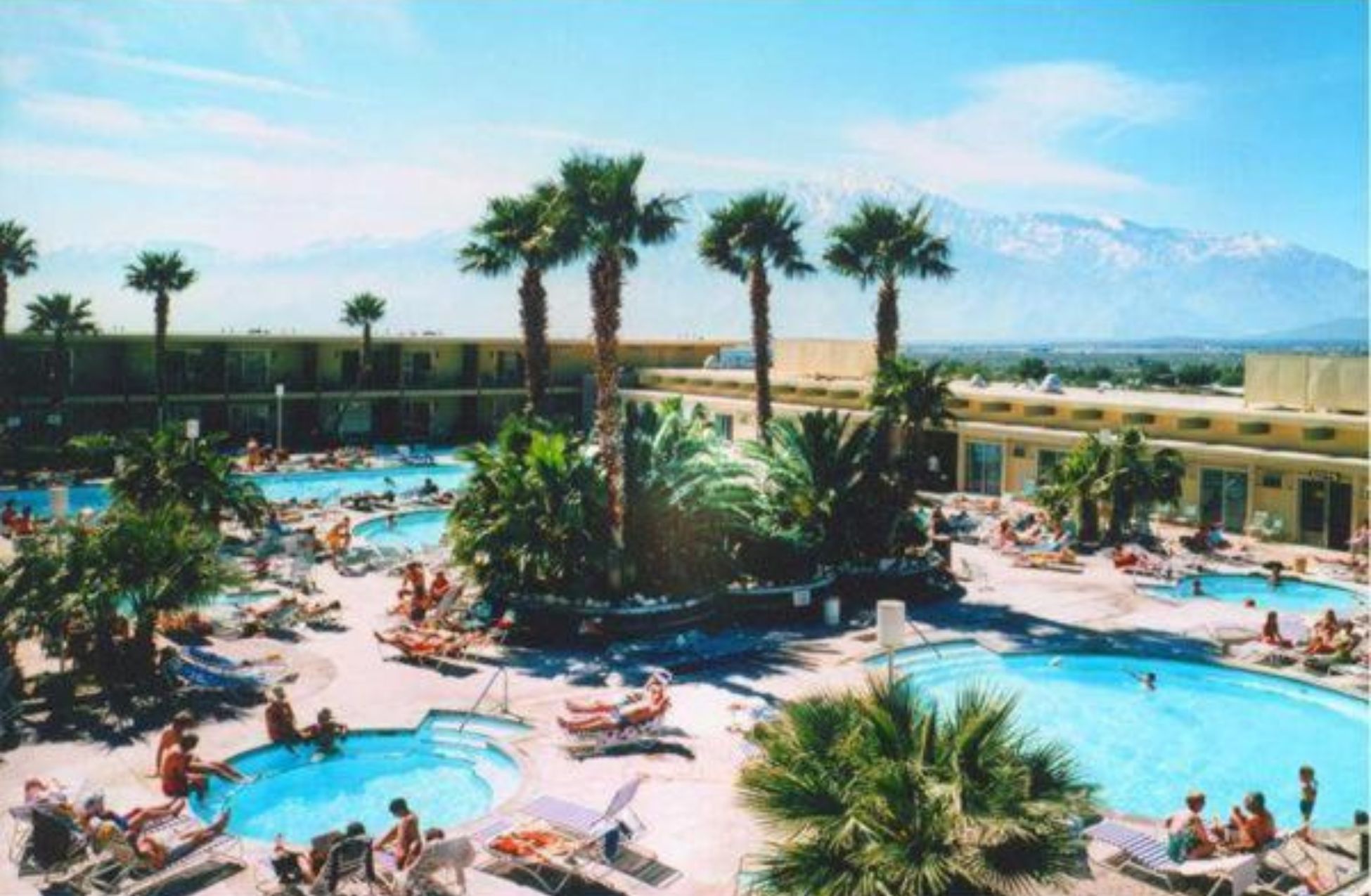 The Vagabond Motor Hotel offers a fusion of vintage charm and contemporary flair. With sumptuous rooms inspired by classic Hollywood, this exquisite hotel caters to those seeking an affordable yet unforgettable getaway. Revel in the retro atmosphere while enjoying modern amenities such as an outdoor pool and complimentary WiFi.
Nestled in the heart of the city, the Vagabond Motor Hotel is conveniently located, making it the perfect base for exploring the vibrant culture and dazzling attractions of Palm Springs.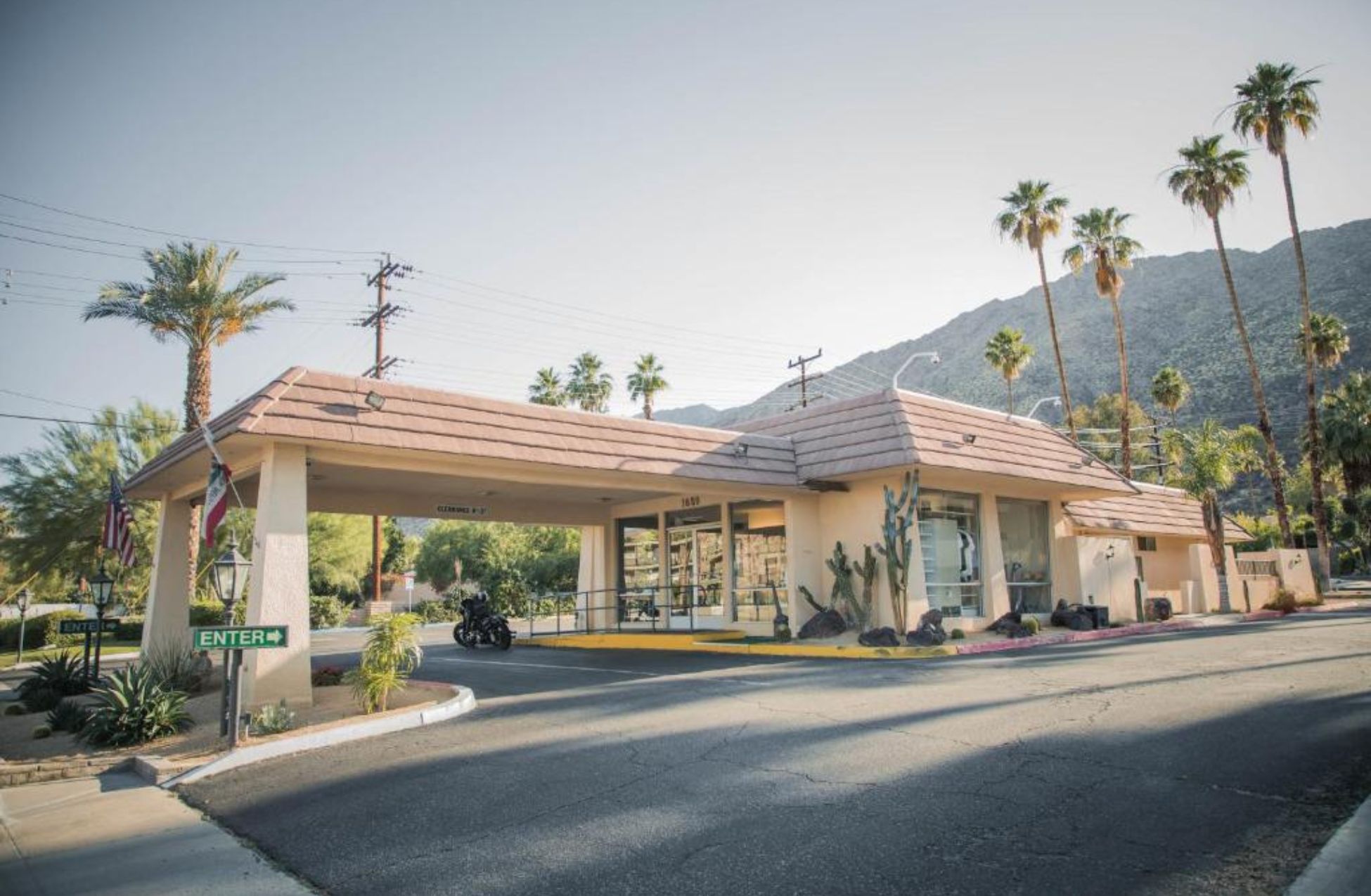 Finally, the Tropics Motor Hotel invites guests to revel in its laid-back, tropical ambiance. This budget-friendly oasis is a symphony of colorful flora and cool, clear waters that surround an inviting outdoor pool. Tropics Motor Hotel offers pet-friendly accommodations, allowing your beloved pet to join you on your sun-soaked adventure.
The hotel features free WiFi, ensuring guests remain connected during their stay in this Palm Springs paradise. The harmonious blend of ambiance, location, and amenities makes the Tropics Motor Hotel an ideal choice for those in search of an affordable retreat in beautiful Palm Springs.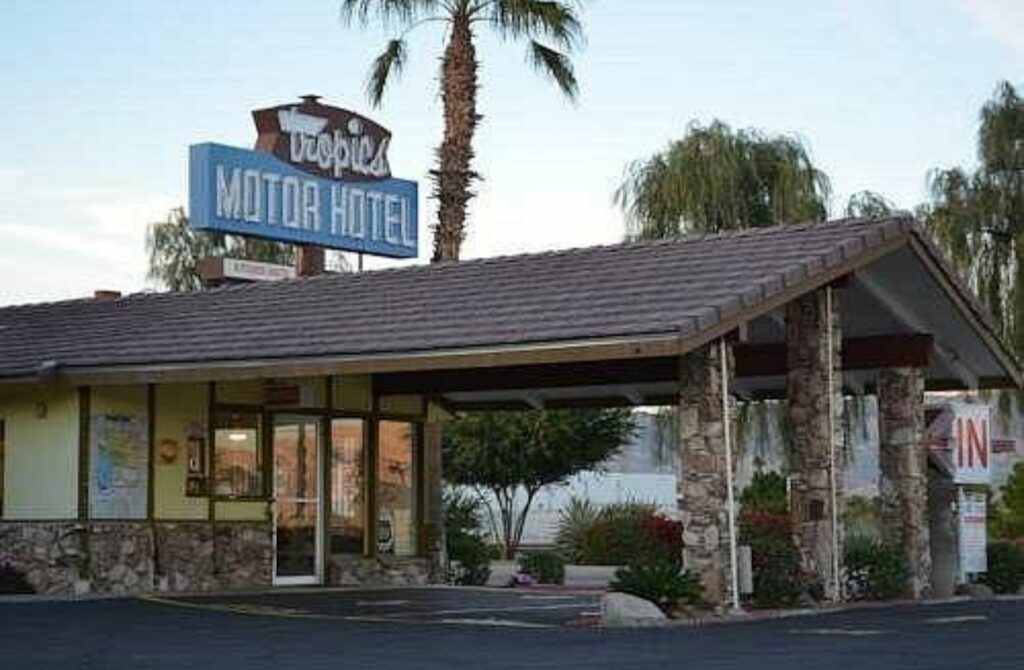 Each of these budget hotels boasts its own unique atmosphere, a generous range of amenities, and prime locations to enhance your Palm Springs sojourn. Whether you're planning a weekend escape or an extended stay, these accommodations promise to deliver an outstanding experience that caters to various tastes and preferences.
So why wait? Discover the magic and splendor of Palm Springs through the lens of these charming budget hotels, and create memories that will last a lifetime.
Hotels With A View In Palm Springs
Nestled at the base of the captivating San Jacinto Mountains, Palm Springs is a desert oasis that offers stunning vistas and a plethora of exquisite hotels to indulge in. Gaze at the mesmerizing mountain range or take in the vibrant downtown Palm Springs scenery, all while enjoying luxurious accommodations that promise unforgettable experiences.
Here are a selection of the finest hotels with unmatched views and enchanting features.
The Chateau At Lake La Quinta is a romantic hideaway reminiscent of a French manor, majestically set on the serene shores of Lake La Quinta. This boutique hotel exudes charm and elegance, featuring exquisitely designed suites that offer spellbinding lake and mountain views.
Be captivated by the enchanting beauty of the lush gardens and the soothing sounds of the lake's fountains while also appreciating private whirlpool tubs, fireplaces, and sumptuous bedding, ensuring divine comfort.
The Chateau's on-site dining experience is nothing short of exceptional, with a gourmet menu crafted by a talented culinary team that will surely elevate your stay.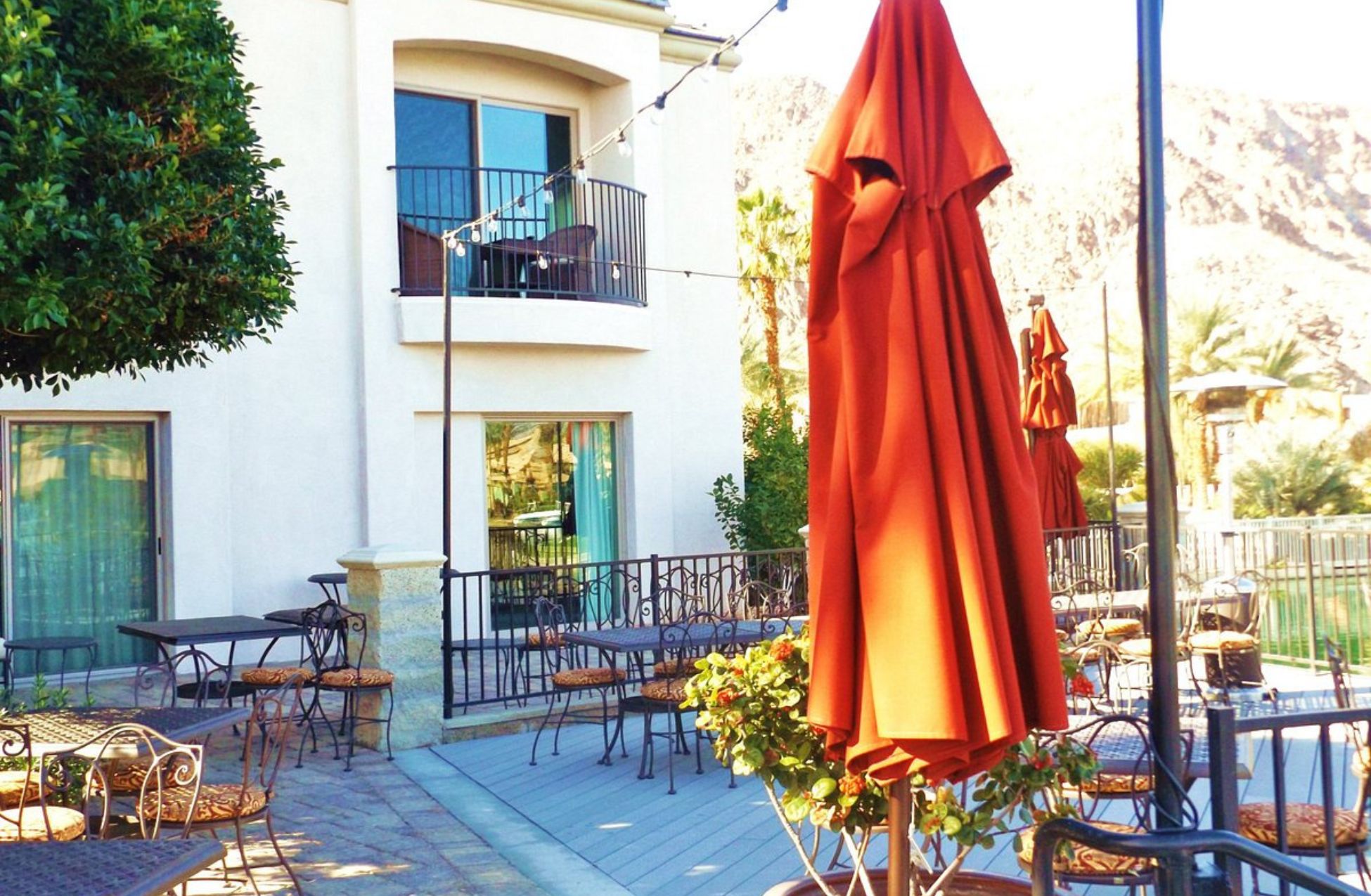 Immerse yourself in the splendor of Palm Springs while reminiscing in the timeless elegance of the iconic Avalon Hotel And Bungalows. Majestic palm trees and enchanting gardens frame the picturesque view of the San Jacinto Mountains, offering a soothing atmosphere for ultimate relaxation.
Chic and stylish bungalows, suites, and guest rooms adorned with vintage furnishings and modern conveniences guarantee a blissful stay. Unwind at the splendid pools, including a seductive adults-only pool for a touch of exclusivity.
Moreover, delight in the world-class amenities that include an award-winning spa, renowned dining, and renowned hospitality that will leave you yearning for more.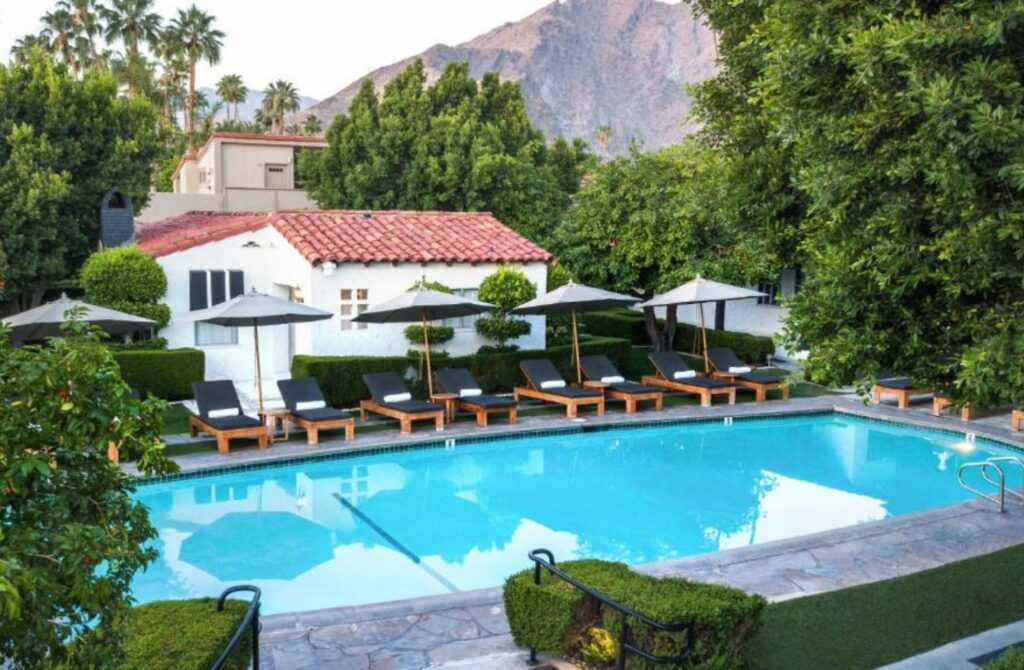 These marvelous hotels not only provide captivating views and luxurious accommodations, but also enrich the Palm Springs experience with remarkable amenities, design, and hospitality. Eager travelers seeking unforgettable memories should look no further than these exceptional hotels that epitomize the charm and allure of this stunning desert oasis.