Welcome to Washington, D.C., the nerve center of the United States. Nestled among historic landmarks, prestigious museums, and verdant parks, it's a city where your choice of accommodation can profoundly enhance your journey.
And it's here, amidst the dynamic cityscape, that the best hotels in Washington DC await, each promising a bespoke experience tailored to your desires.
Imagine a lavish Italian Renaissance palace, circa 1928. This is The Hay-Adams Washington, a paragon of sophistication that paints a portrait of elegance against the capital's backdrop. Situated in Lafayette Square, history enthusiasts are treated to breath-taking views of the White House, drawing them deeper into the city's rich narrative.
With exquisite chandeliers casting a warm glow over tastefully designed rooms, every moment spent within these walls exudes luxury. A house Tesla car stands ready, adding a contemporary touch to your royal treatment at this magnificent establishment.
When you're ready to explore more of the area, there are plenty of things to do in Washington DC that will enhance your experience and add to the richness of your visit.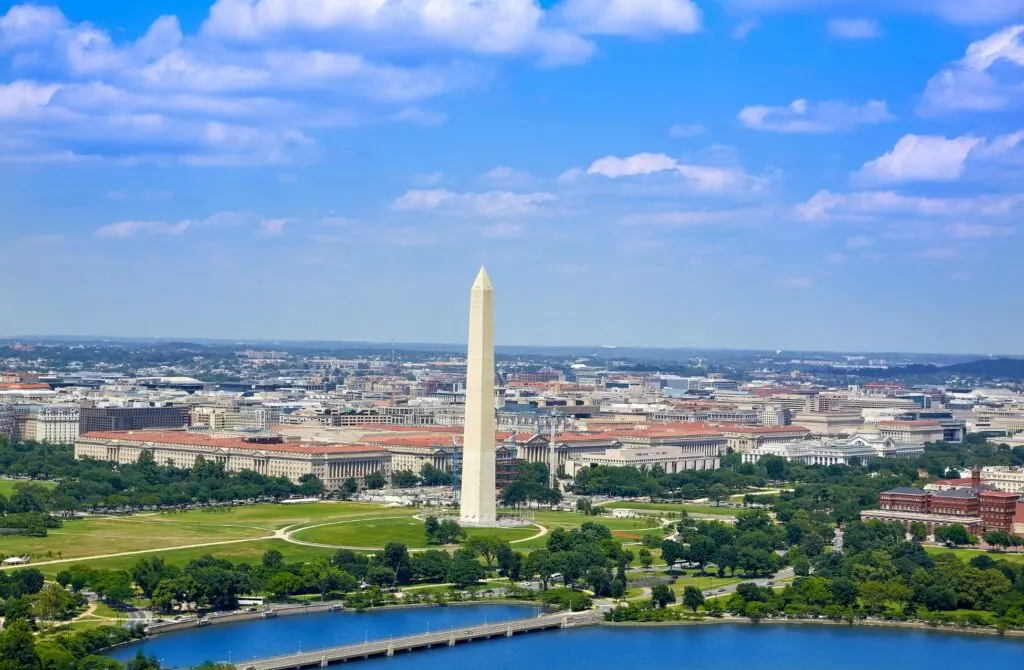 Now, let your imagination drift to the Potomac River's edge, where the iconic Watergate Hotel resides. This building, pulsing with glamorous tales from history, offers a seamless blend of classic charm and modern comfort. Its standout rooftop, the 'Top of the Gate,' serves as the city's vantage point, presenting an unparalleled panorama of Washington, D.C.'s skyline.
This spot, known for hosting an awe-inspiring 4th of July celebration, promises to amplify your capital experience. With sleek rooms and extravagant dining, your stay at The Watergate Hotel promises to etch an indelible memory of Washington, D.C.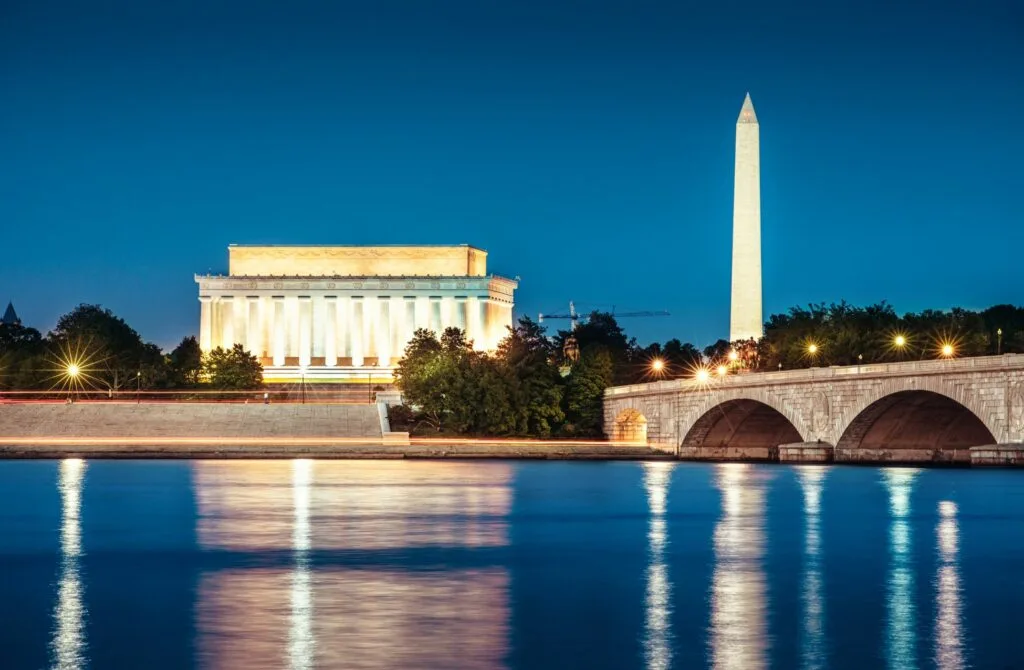 The spirit of Washington, D.C., thrives within these splendid accommodations. Each one is poised to redefine your capital city journey, enhancing it with unparalleled luxury and unforgettable experiences. So, why wait? Seize the opportunity to stay in the city's finest, adding a touch of elegance to your adventure in the nation's capital.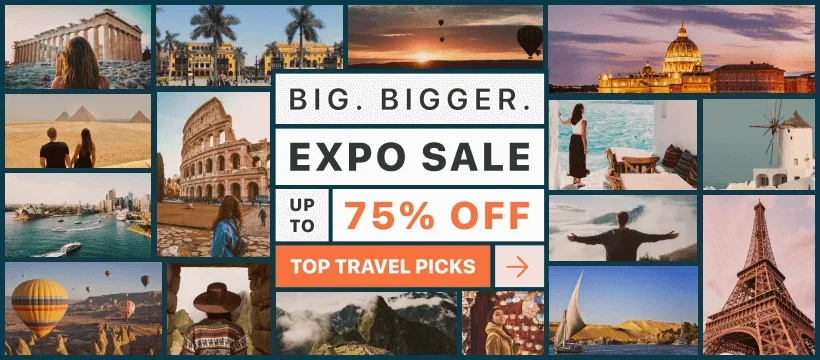 Luxury Hotels In Washington DC
Washington D.C. is home to a plethora of luxury hotels that entice travelers seeking comfortable elegance and world-class service. These hotels pride themselves on their top-notch amenities, alluring locations, and breathtaking design. With a touch of history and contemporary flair, these lodging establishments offer a truly unforgettable experience.
Moreover, if you're a fan of movies,the city has served as a backdrop for numerous iconic movies set in Washington DC, making it an even more fascinating destination to explore.
Nestled in the heart of Washington D.C., The Jefferson is a refined haven close to prominent landmarks such as the White House and National Mall. It boasts neoclassical architecture reminiscent of Thomas Jefferson's Monticello estate, infused with touches of European sophistication.
The exquisite accommodations, coupled with warm, personalized service, elevate the guest experience to new heights. Signature spa treatments, an on-site Michelin-starred restaurant, and a cozy book room filled with tomes curated by the Library of Congress showcase The Jefferson's commitment to elegant indulgence.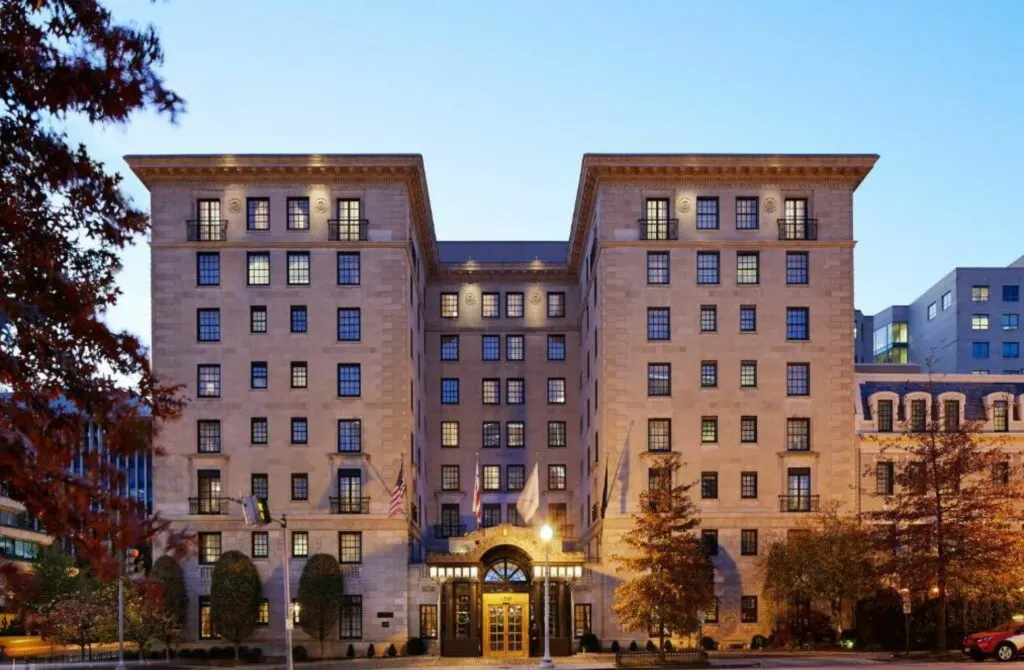 Regarded as an iconic gem among D.C. luxury hotels, The Ritz-Carlton offers a lavish experience with its opulent interiors and impressive art collection. Located near Dupont Circle and Georgetown, this hotel provides easy access to some of the city's finest attractions.
Each guest room and suite exudes timeless elegance, while the award-winning on-site spa and fitness center ensure travelers are pampered and invigorated.
Discerning guests also appreciate the sumptuous dining options available at the hotel, making The Ritz-Carlton Washington, D.C. a perfect choice for those seeking impeccable service and sophisticated accommodations.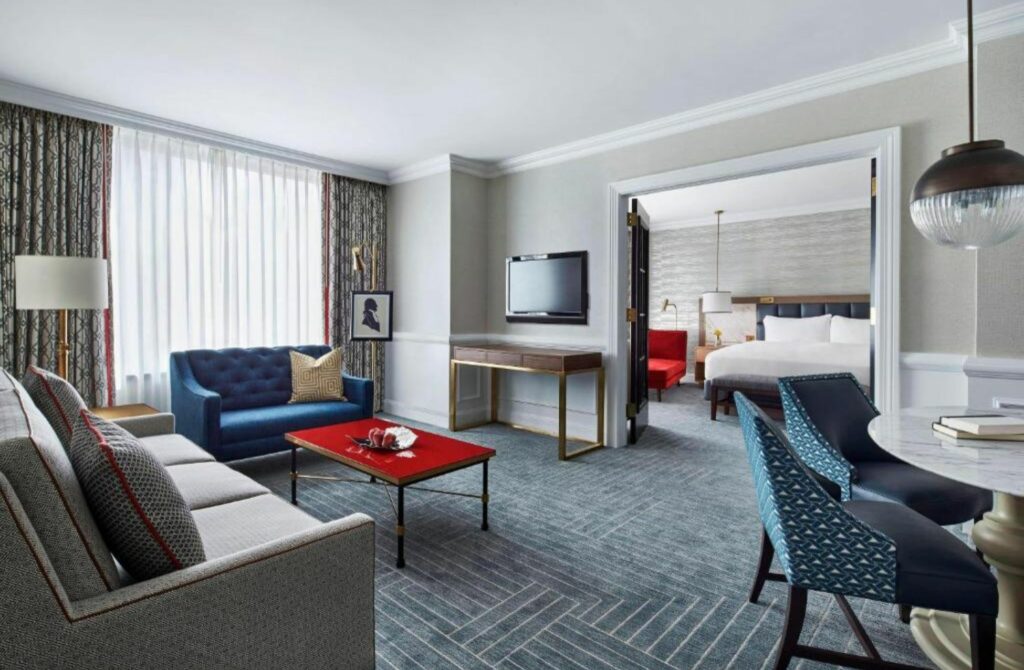 Just steps away from the Potomac River with its iconic, futuristic design, The Watergate Hotel stands as a testament to both history and luxury. Etched into American folklore due to its association with the Nixon administration, The Watergate has reinvented itself as a beacon of style and refinement.
With accommodations that offer stunning panoramas of the city, guests can bask in the opulence of the hotel's modern and glamorous interiors. Amenities such as a top-notch spa, fitness center, and fine dining options complete the allure of The Watergate Hotel.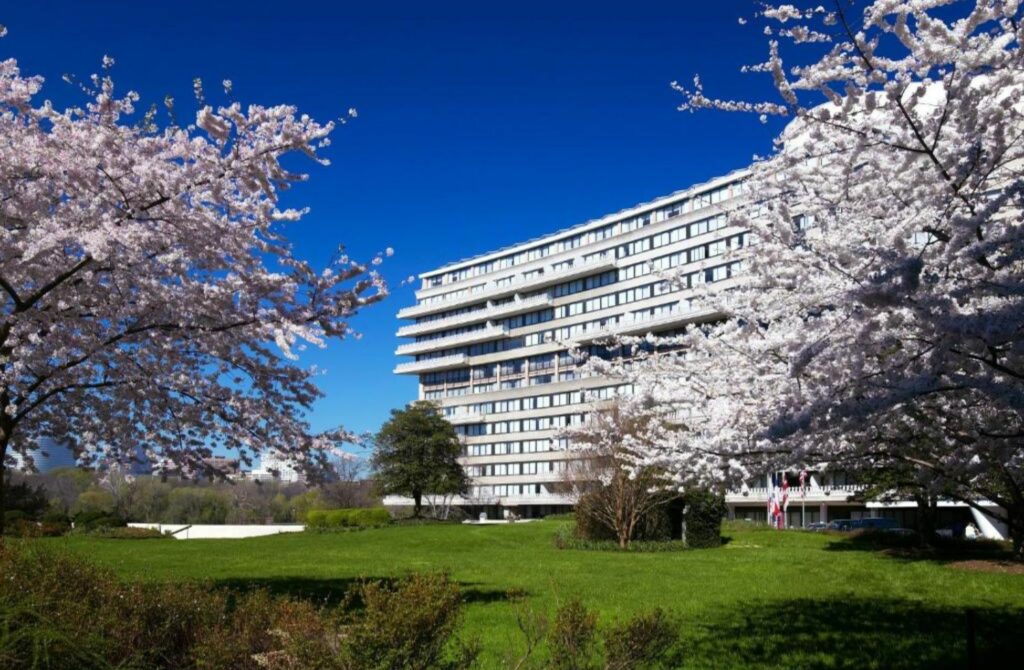 This 1928 Italian Renaissance palace is situated in the exclusive Lafayette Square, boasting striking views of the White House. The sense of history at The Hay-Adams is palpable, with intricate chandeliers and sumptuous furnishings adorning the hotel's public spaces and guest rooms.
A Tesla house car transports guests in style around town, while the on-site restaurant, bar and rooftop terrace provide impeccable settings for memorable culinary experiences. Combining grandeur and style, The Hay-Adams has established itself as a true Washington D.C. landmark.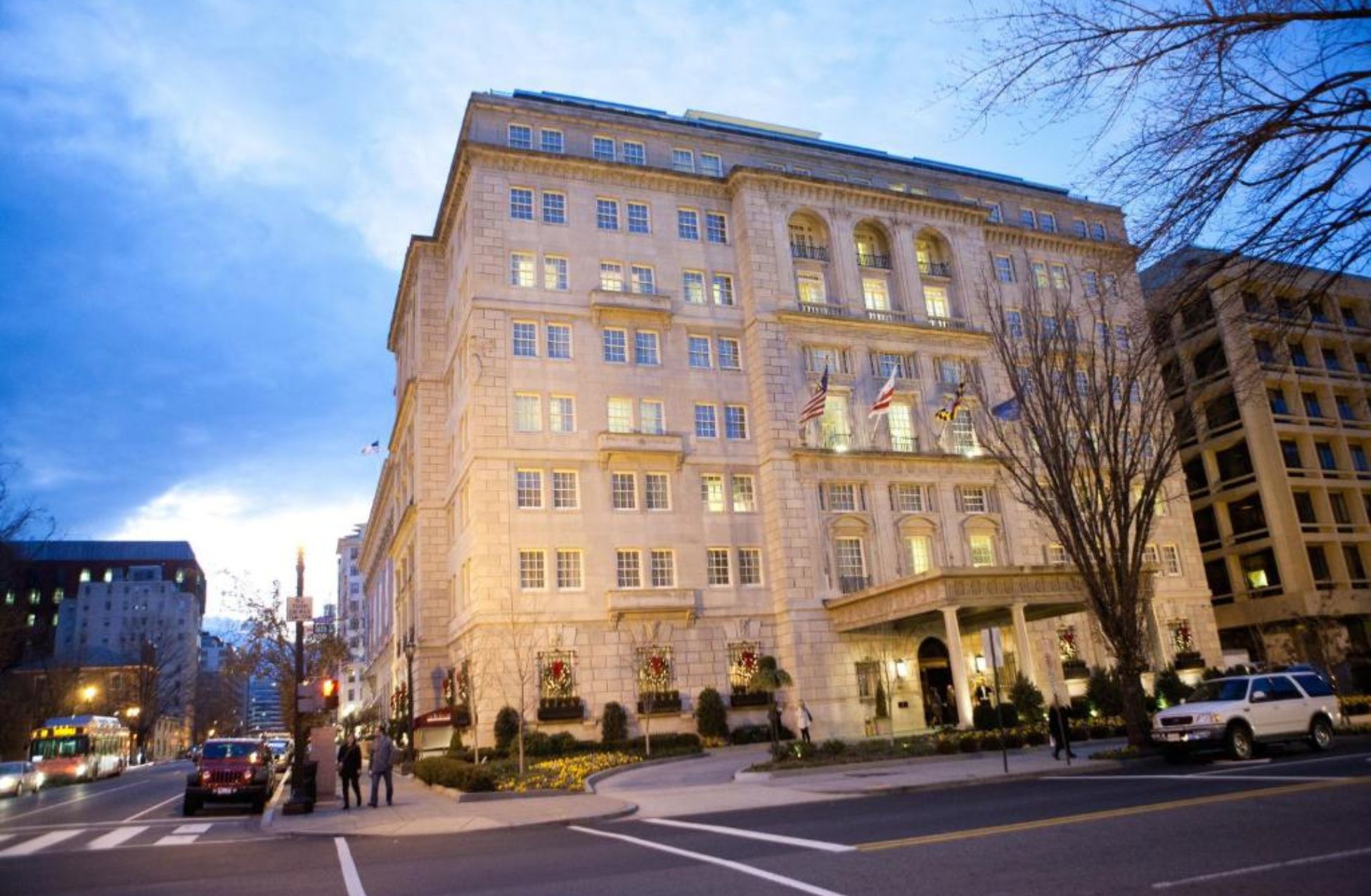 Despite their individual charms, each of these luxury hotels shares a common thread – an unwavering commitment to provide guests with an unparalleled experience. With a keen eye for detail and a passion for perfection, these hotels captivate visitors, leaving them yearning to return to the magic of Washington D.C. and the spectacular stays they provide.
Mid-Range Hotels In Washington DC
One of the most sought-after mid-range hotel choices in Washington, D.C., is the Marriott Marquis. This gem of hospitality exudes style and comfort, while still boasting all the perks you would expect from a Marriott Bonvoy property.
The sleek, modern design of the hotel's spacious guest rooms and suites provides a sense of tranquility amidst the bustling city atmosphere. A fabulous location near Dupont Circle puts guests right in the heart of the action, with numerous restaurants, shops, and attractions just steps away.
Guests at the Marriott Marquis can take advantage of a variety of amenities, including the state-of-the-art fitness center, inviting indoor pool, and exceptional dining options. They're sure to be impressed by the hotel's magnificent atrium, adorned with contemporary sculptures and cascading greenery.
This oasis within the city is perfect for unwinding after a day of sightseeing or business meetings.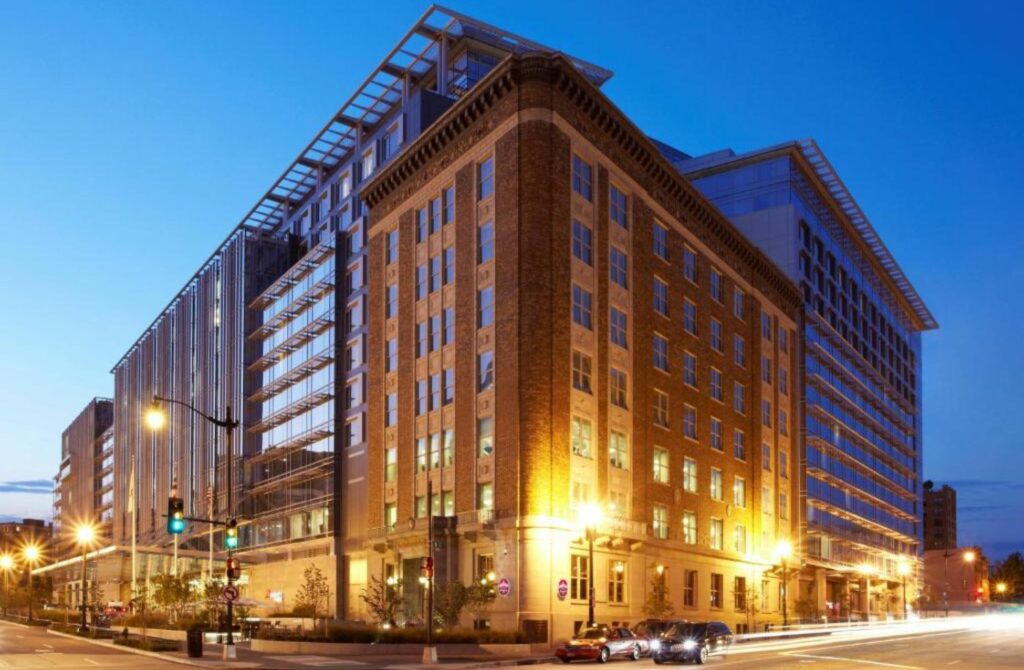 The Hyatt Regency Washington D.C. On Capitol Hill is another mid-range hotel that should not be overlooked. This prime location puts you within walking distance of iconic landmarks such as the National Mall, Capitol Building, and Union Station.
The rooms, lavishly designed with refined furnishings, are a delightful blend of style, space, and functionality – a peaceful haven after a day of exploring the city.
Hyatt Regency Washington D.C. offers numerous amenities, catering to both business and leisure travelers. Enjoy a rejuvenating workout in the 24-hour StayFit™ Gym, experience a sumptuous meal at the hotel's restaurant, or sip a cocktail in the stylish lounge.
The impressive rooftop terrace offers stunning views of the Capitol Building and the city skyline, beckoning you to unwind and take in the breathtaking atmosphere.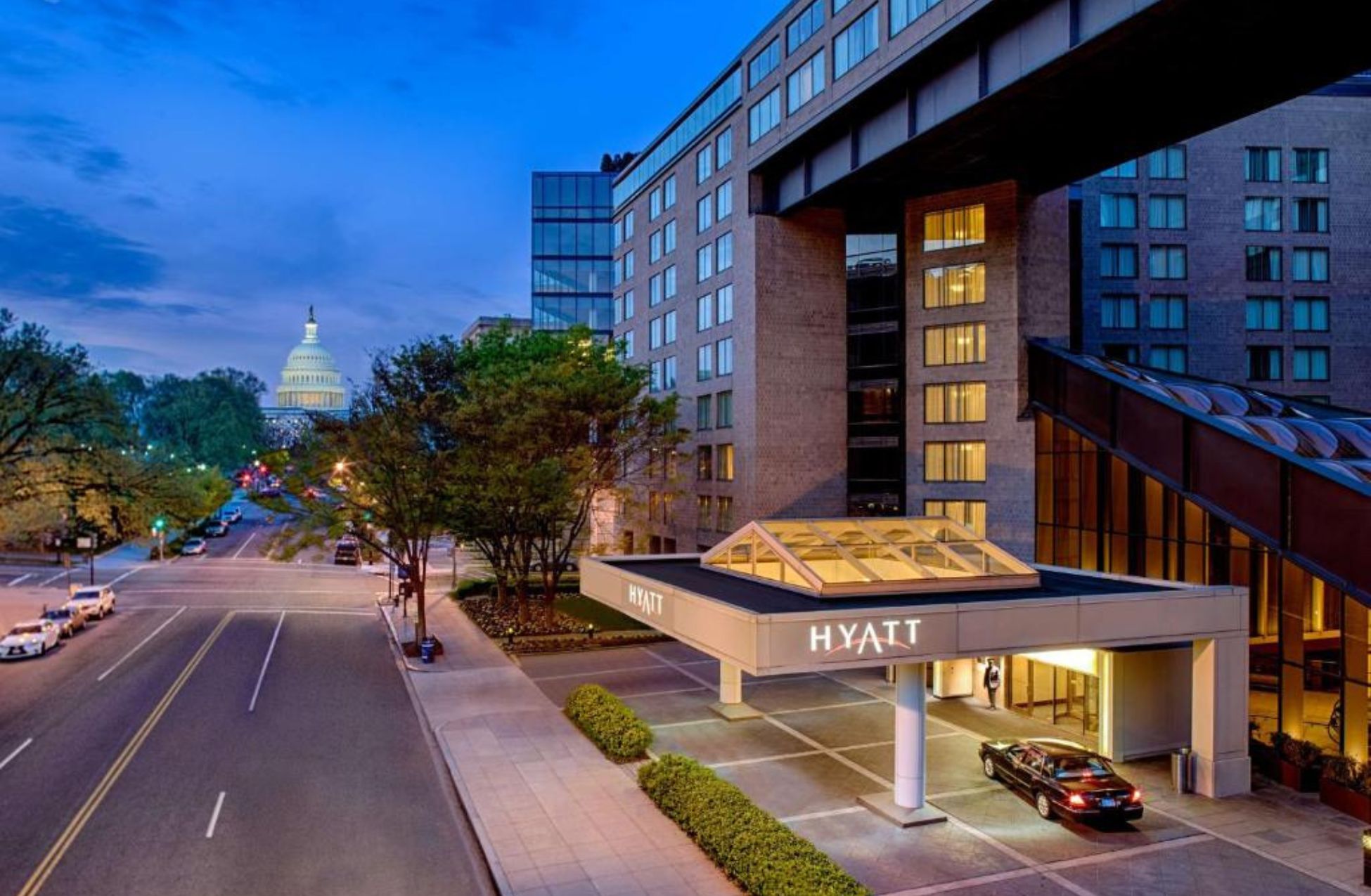 The Dupont Circle Hotel is a chic, boutique hotel located in the vibrant neighborhood of Dupont Circle. Envelope yourself in the European elegance of this sophisticated establishment, with its sleek design and exquisite attention to detail.
Guests will delight in the plush accommodations, featuring floor-to-ceiling windows, luxurious linens, and stunning views of the city.
Indulge your senses at the hotel's restaurant, The Pembroke, where modern elegance meets creative culinary delights. Additionally, The Doyle Bar provides an intimate, beautifully designed space to enjoy a hand-crafted cocktail, conversation, or even a quiet moment of reflection.
Absorb the local culture and dazzling nightlife that Dupont Circle offers, right at your doorstep.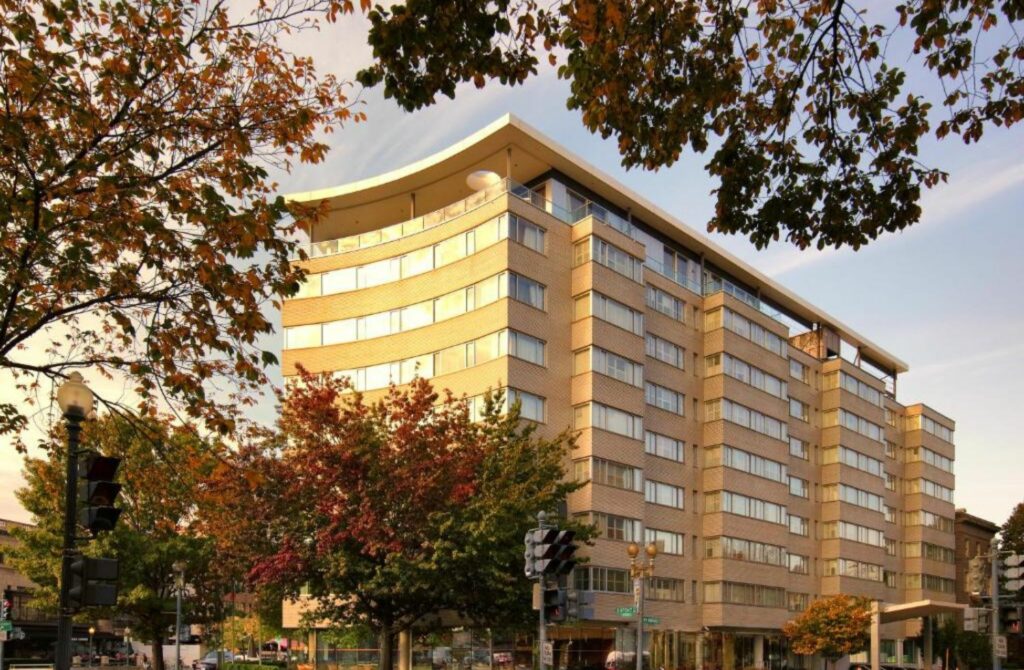 Boutique Hotels In Washington DC
Washington, D.C. is a city brimming with history, art, and culture, and its boutique hotels offer an elevated experience for discerning travelers looking to immerse themselves in the city's vibrant atmosphere.
From the avant-garde design of The Line DC to the timeless elegance of The Ritz-Carlton Georgetown, these exquisite properties present a unique blend of style, sophistication, and unparalleled hospitality.
The Line DC is not just the hippest hotel in Washington, but one of the most impressive boutique hotels in America. Situated in the heart of the Adams Morgan neighborhood, this property boasts unapologetically bohemian interiors and an outspoken social-justice ethos.
The distinctive artwork, bold patterns, and eclectic furnishings reflect the area's vibrant energy, offering a creative and inspiring environment for guests. In addition to its stylish design, The Line DC boasts attractive amenities such as a rooftop bar, a well-equipped fitness center, and a curated event calendar that keeps guests entertained throughout their stay.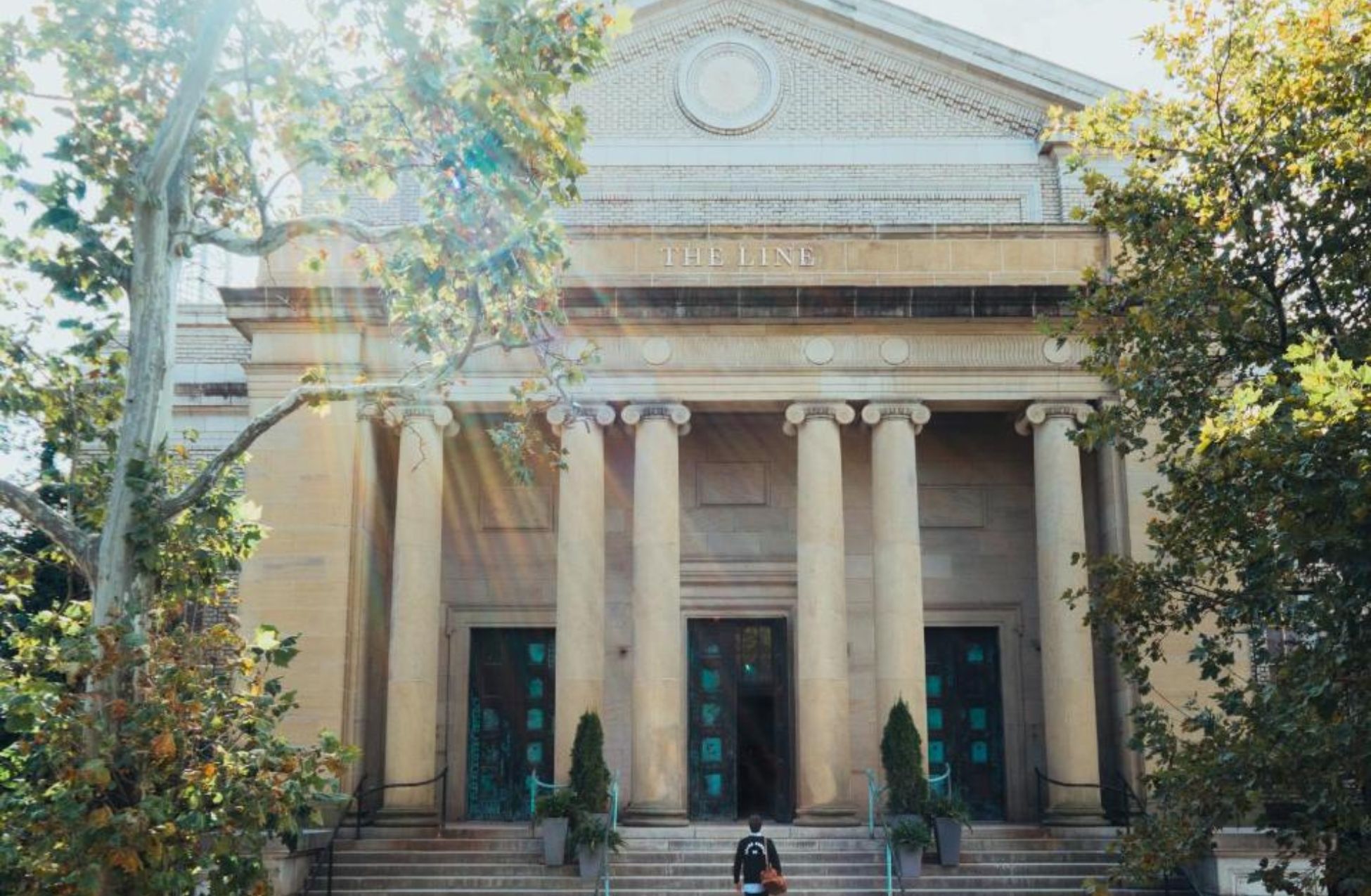 Located along the picturesque Potomac River, The Ritz-Carlton Georgetown offers luxury accommodations in an iconic neighborhood known for its cobblestone streets and historic charm.
This stunning property effortlessly combines elements of the area's rich history with contemporary refinement, featuring exposed brick, stately fireplaces, and captivating views of the waterfront.
The Ritz-Carlton Georgetown provides an array of sophisticated amenities including a boutique spa, a modern fitness center, and an inviting living room where guests can enjoy complimentary wine tastings and savor artisanal bites.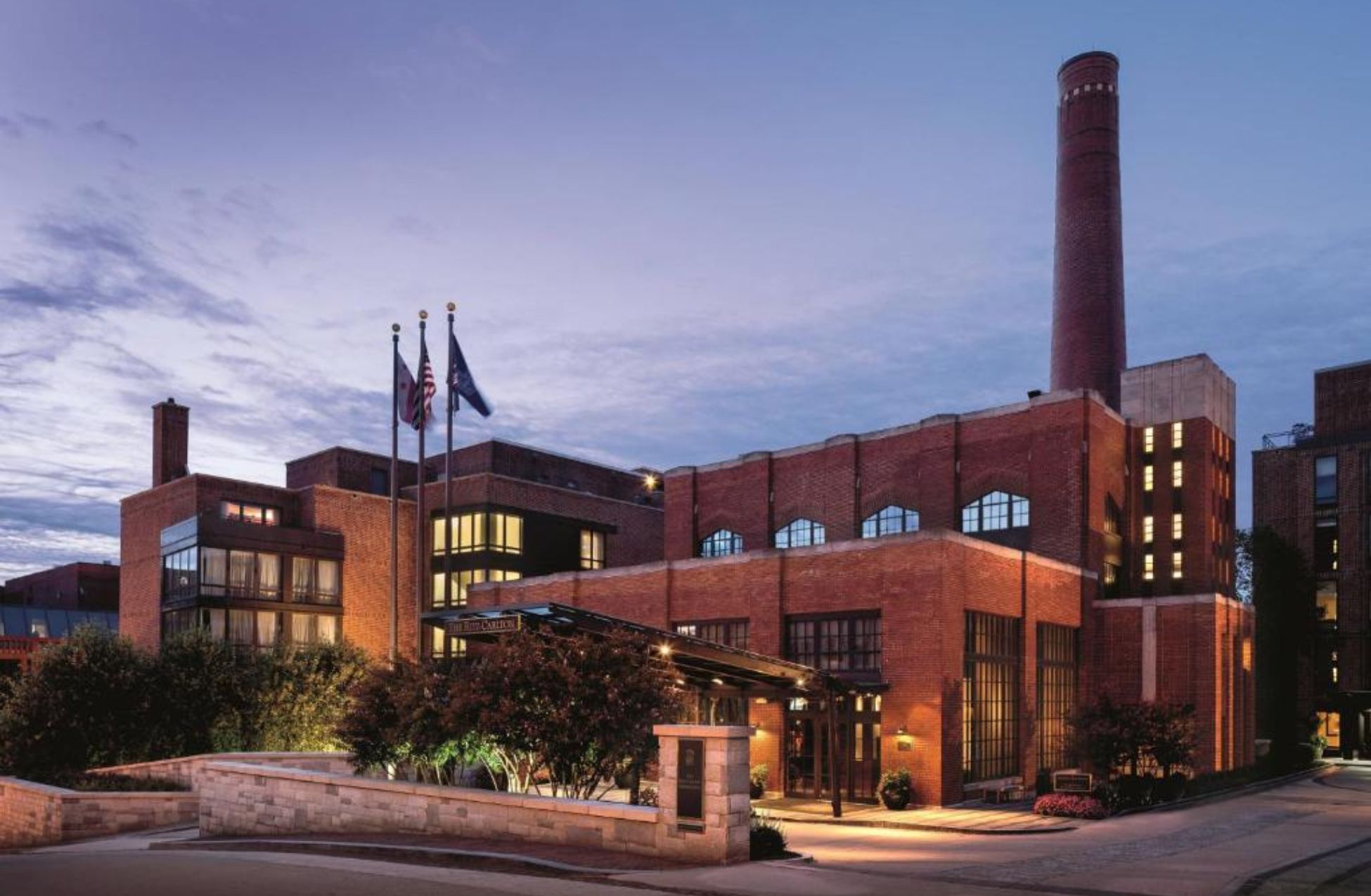 A short stroll from the famed Georgetown shopping district and the bustling Foggy Bottom neighborhood, The Fairmont Washington D.C. is a sanctuary of elegance and tranquility. Surrounded by lush gardens, this urban oasis features a spacious courtyard, perfect for enjoying an al fresco meal or sipping a cocktail under the stars.
The hotel's 413 guest rooms and suites exude refined comfort, showcasing luxurious furnishings, marble bathrooms, and an opulent blend of classic and contemporary design.
With an expansive fitness center, an indoor saltwater pool, and exceptional dining options such as the renowned Juniper Restaurant, guests will find everything they need for an unforgettable experience in the heart of the nation's capital.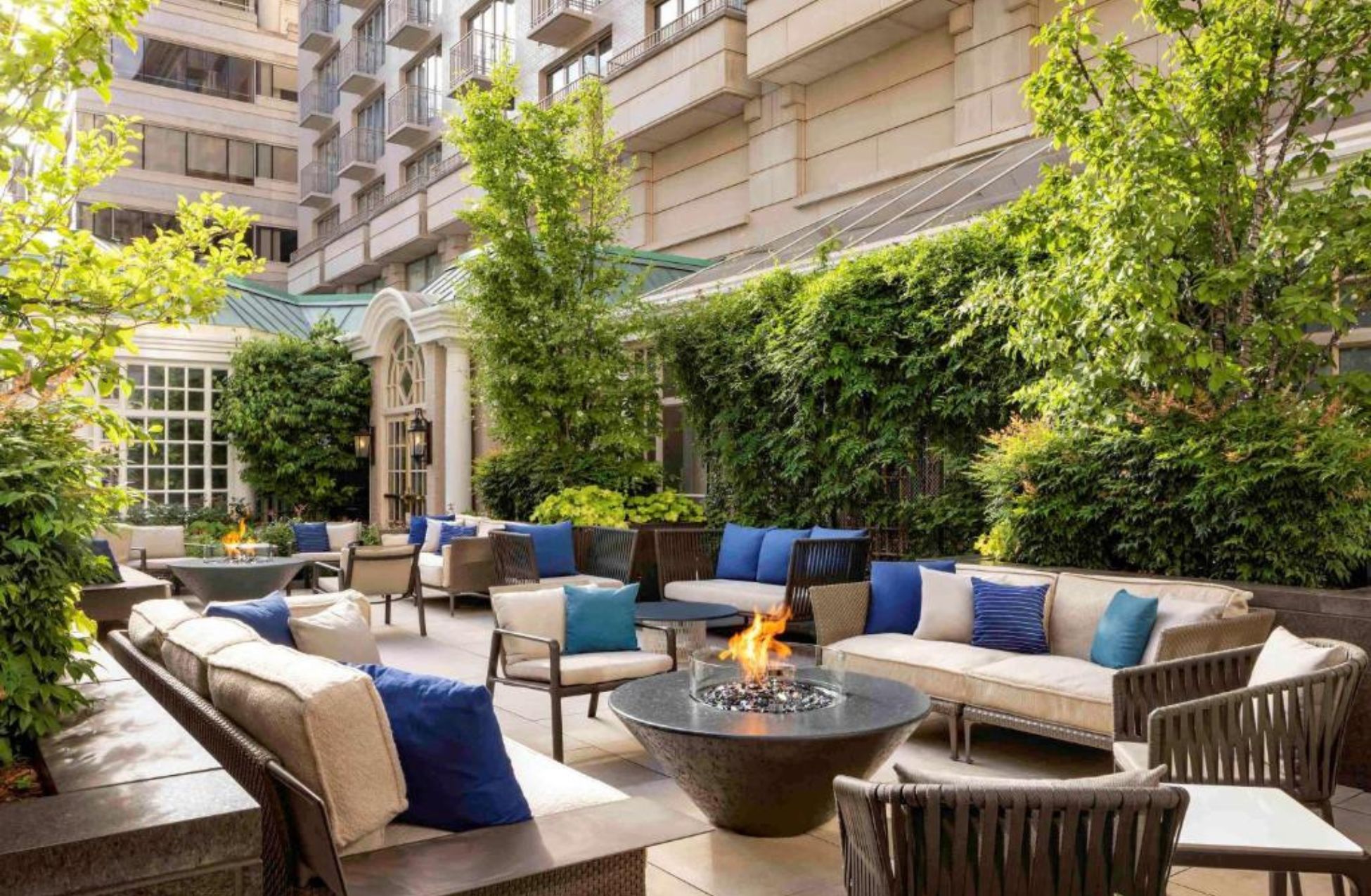 Boutique hotels in Washington, D.C., offer luxurious accommodations and exceptional service, creating immersive experiences that will transform your visit into an exquisite urban retreat.
From the trend-setting Line DC to the historic Ritz-Carlton Georgetown and the serene Fairmont Washington D.C., these incredible properties promise an unforgettable stay in a city steeped in history, art, and an ever-evolving modern culture.
Budget Hotels In Washington DC
Nestled within the vibrant streets of the nation's capital are a selection of budget-friendly accommodations that offer an experience of luxury without breaking the bank. These hotels boast fantastic facilities and exceptional locations, ensuring visitors can truly make the most of their time in Washington, D.C.
If you're already dreaming of your next travel adventure, why not consider planning another trip to the state of Georgia? You can find inspiration from movies set in Atlanta, a city with a rich film history and a plethora of exciting attractions waiting to be explored.
With its vibrant culture, delicious cuisine, and diverse entertainment options, Atlanta is sure to offer an unforgettable experience for your next getaway.
Hotel Madera Embassy Row elegantly combines modernity and sophistication, providing travelers with a quintessential city-living experience. This contemporary architectural delight is located in the heart of Washington, D.C., placing you at the epicenter of this buzzing metropolis.
The hotel's charming on-site restaurant and bar services perfectly complement the area's array of dining and entertainment options. As for staying active during your stay, Hotel Madera ensures your fitness routine remains undisturbed with its top-of-the-line fitness center replete with state-of-the-art equipment.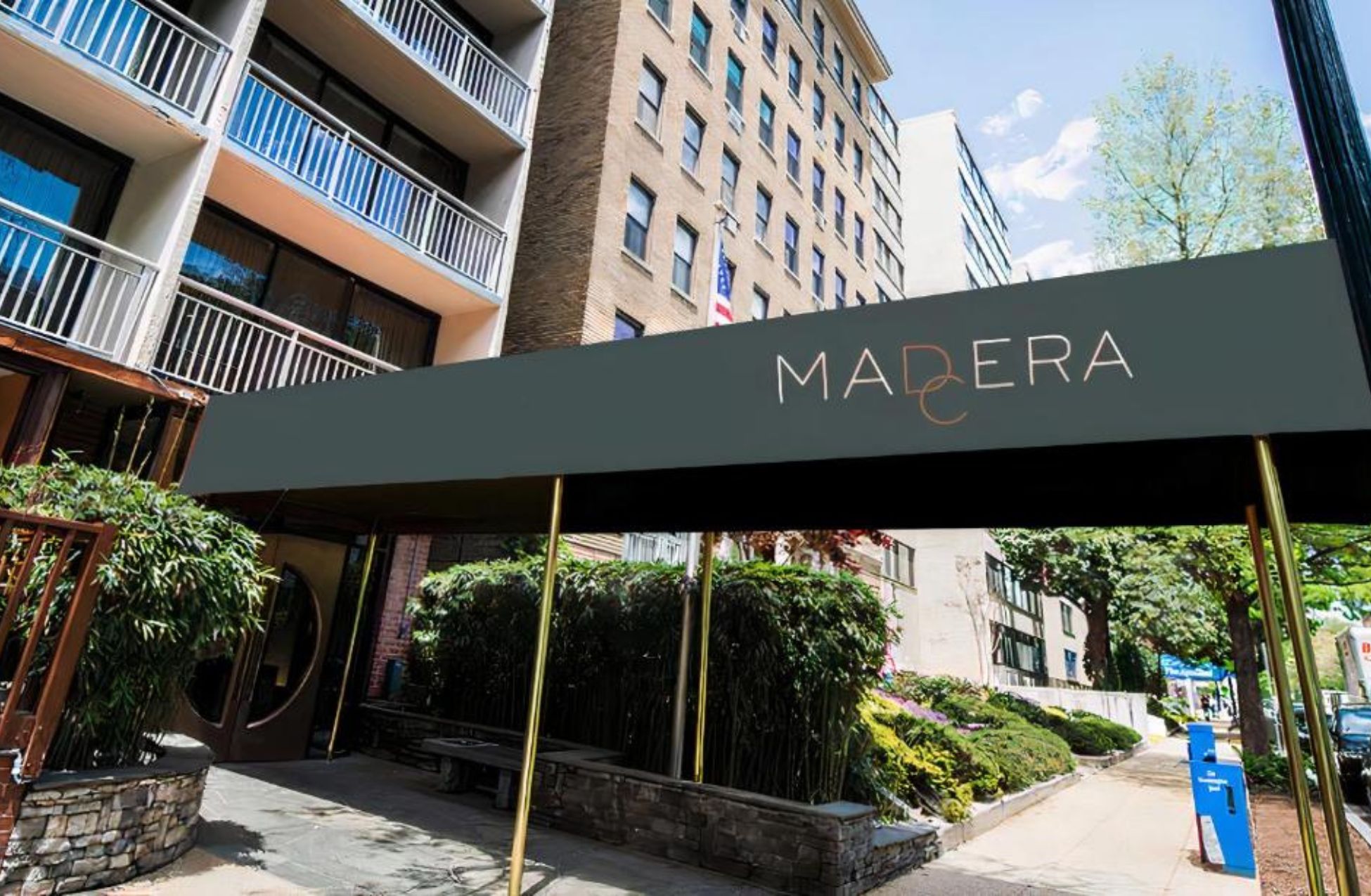 Another gem is the State Plaza Hotel, a phenomenal establishment that promises a serene retreat amidst the energy of the city. Ideally situated within walking distance of iconic attractions such as the White House, Lincoln Memorial, and numerous Smithsonian museums, guests have effortless access to some of Washington D.C.'s finest treasures.
The hotel features spacious rooms, contemporary design, and thoughtful amenities that cater to both business and leisure travelers. Tranquil gardens and a well-equipped fitness center provide a rejuvenating environment for visitors to unwind and focus on their wellbeing during their stay.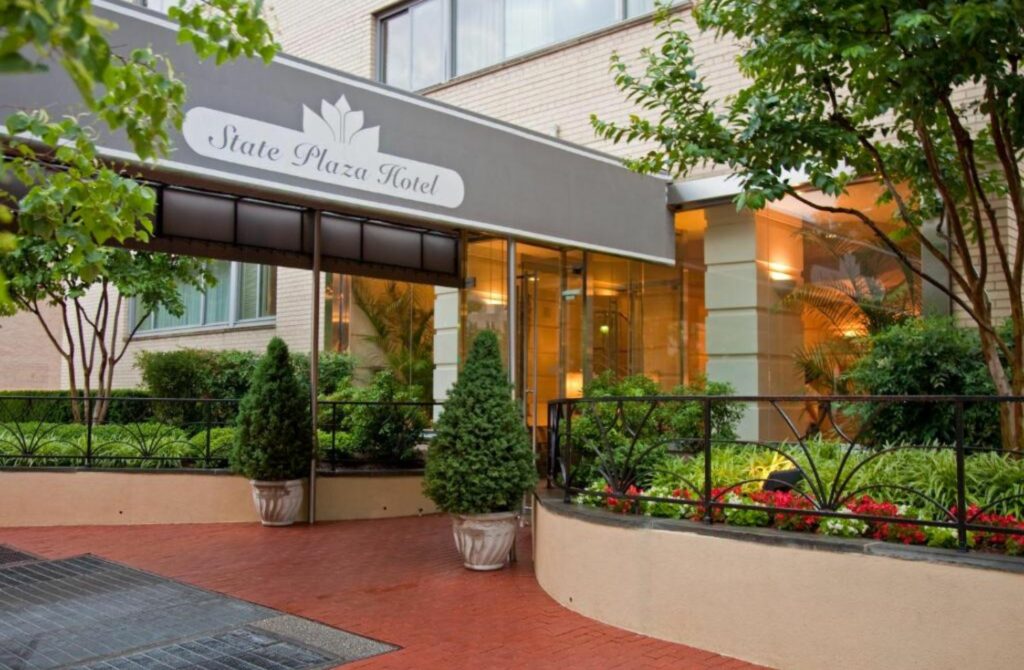 The magnificent Hotel Hive is a testament to Washington, D.C.'s vibrant spirit. This boutique hotel boasts of chic minimalism, offering guests a blend of cozy comfort and modern design that truly reflects the essence of the city.
Just a stone's throw away from the George Washington University and Georgetown Waterfront, Hotel Hive's prime location ensures that guests can effortlessly explore their surroundings. The hotel's impressive range of amenities includes a rooftop bar, perfect for sipping on a cocktail while soaking in the unparalleled views of the city's skyline.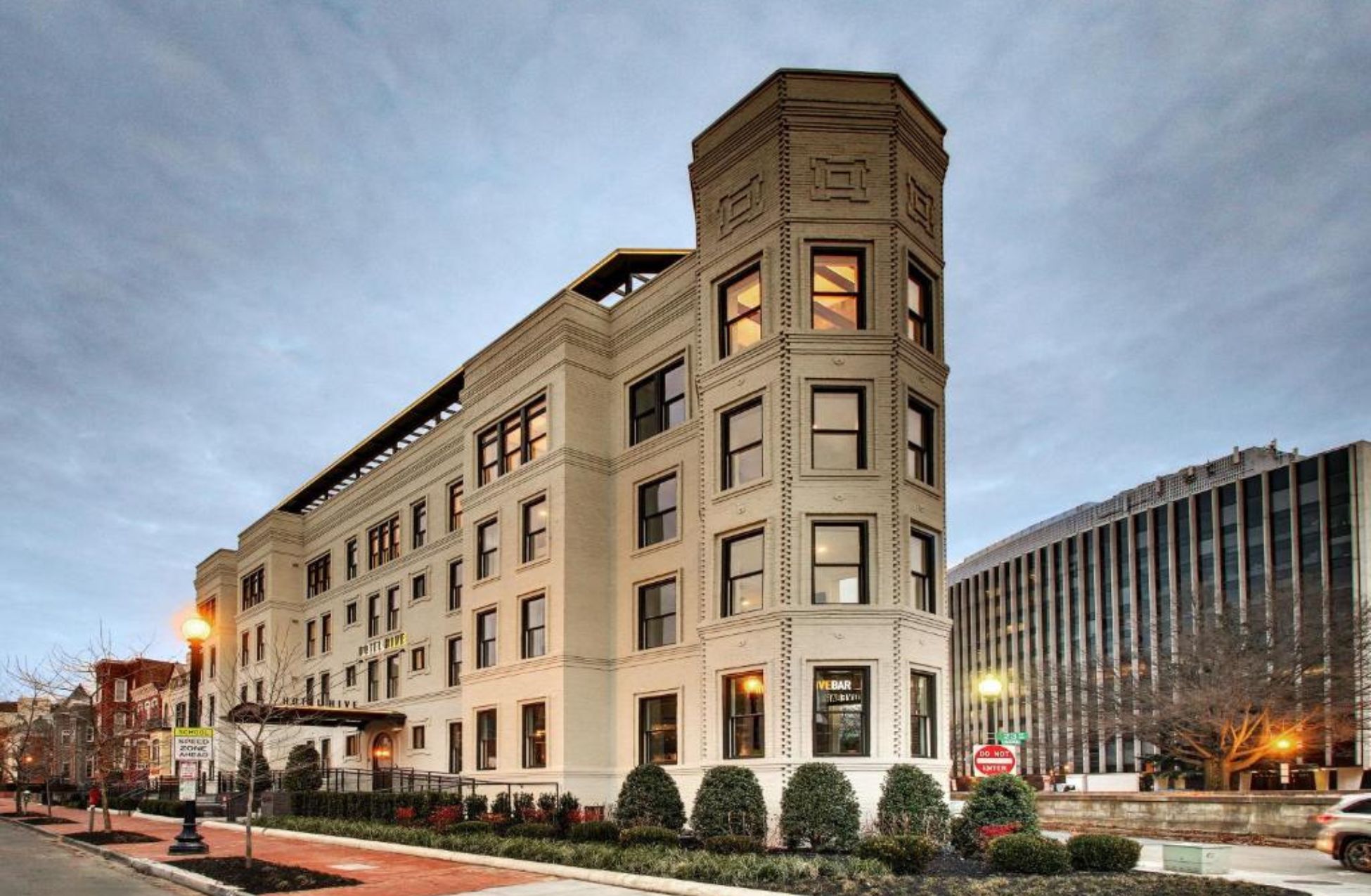 For those with a penchant for historical charm, look no further than The Georgetown House. This quaint boutique hotel is nestled within the cobblestone streets of the historic Georgetown neighborhood, providing visitors with an intimate glimpse into Washington, D.C.'s rich heritage.
The hotel's unique design fuses classical elements with modern amenities, creating a lush space that evokes an air of comforting familiarity. Boasting a serene garden courtyard that serves as the perfect haven for relaxation and contemplation, The Georgetown House provides a tranquil oasis amid the bustling city surroundings.
Discover the abundance of Georgetown's art galleries, boutique shops, and restaurants, all just a leisurely stroll away from your accommodation.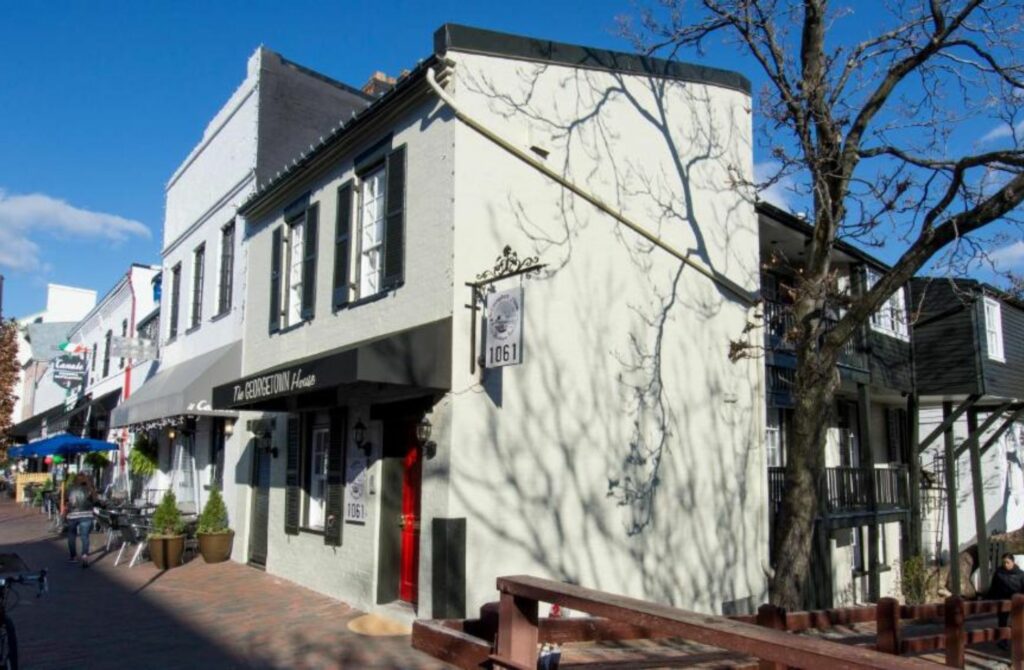 Each of these budget hotels beckons travelers to delve into the enchanting world of Washington, D.C., providing the perfect backdrop to create unforgettable memories in this captivating city.
Hotels With A View In Washington DC
Nestled in the heart of the nation's capital, with panoramic views of its most iconic sites, these Washington, D.C., hotels provide the ultimate backdrop for your stay in this vibrant city. With a variety of amenities, elegant design, and prime locations, each of these hotels offers unique selling points that will make your visit truly unforgettable.
Another prime spot for breathtaking views is the JW Marriott Washington, D.C. Situated downtown, this luxury 5-star hotel offers rooms overlooking the impressive Washington Monument. Its alluring, sophisticated design is complemented by an array of amenities that cater to your every need.
Discover the National Mall, just a stone's throw away – a sight that will surely astound and inspire. As dusk welcomes the Fourth of July fireworks, the JW Marriott provides the perfect vantage point from which to indulge in this spectacular display of patriotism.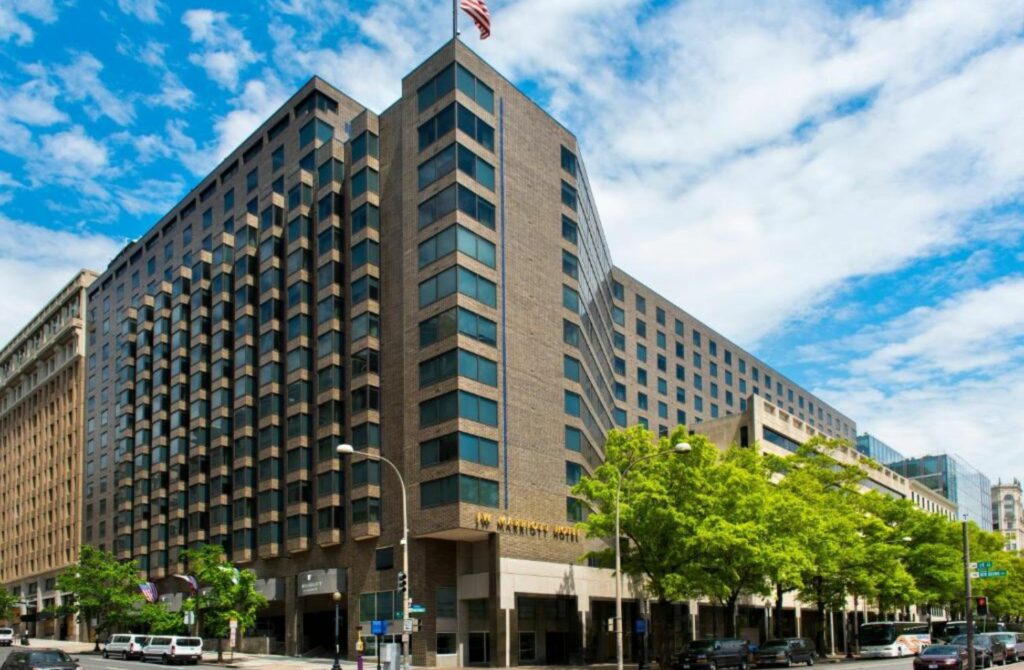 Overlooking the serene Potomac River, the magnificent Salamander Washington D.C. offers unmatched views of the city's most treasured sites. This five-star hotel features elegant rooms with breathtaking vistas of the National Mall, Washington Monument, and the Jefferson Memorial.
Just a short distance from the storied banks of the Potomac, the Salamander offers guests a respite from the bustling city life without sacrificing convenience.
Indulge in countless recreational activities, from participating in upcoming events to marveling at the city's architectural wonders, all the while immersed in the luxurious comforts this exquisite hotel has to offer.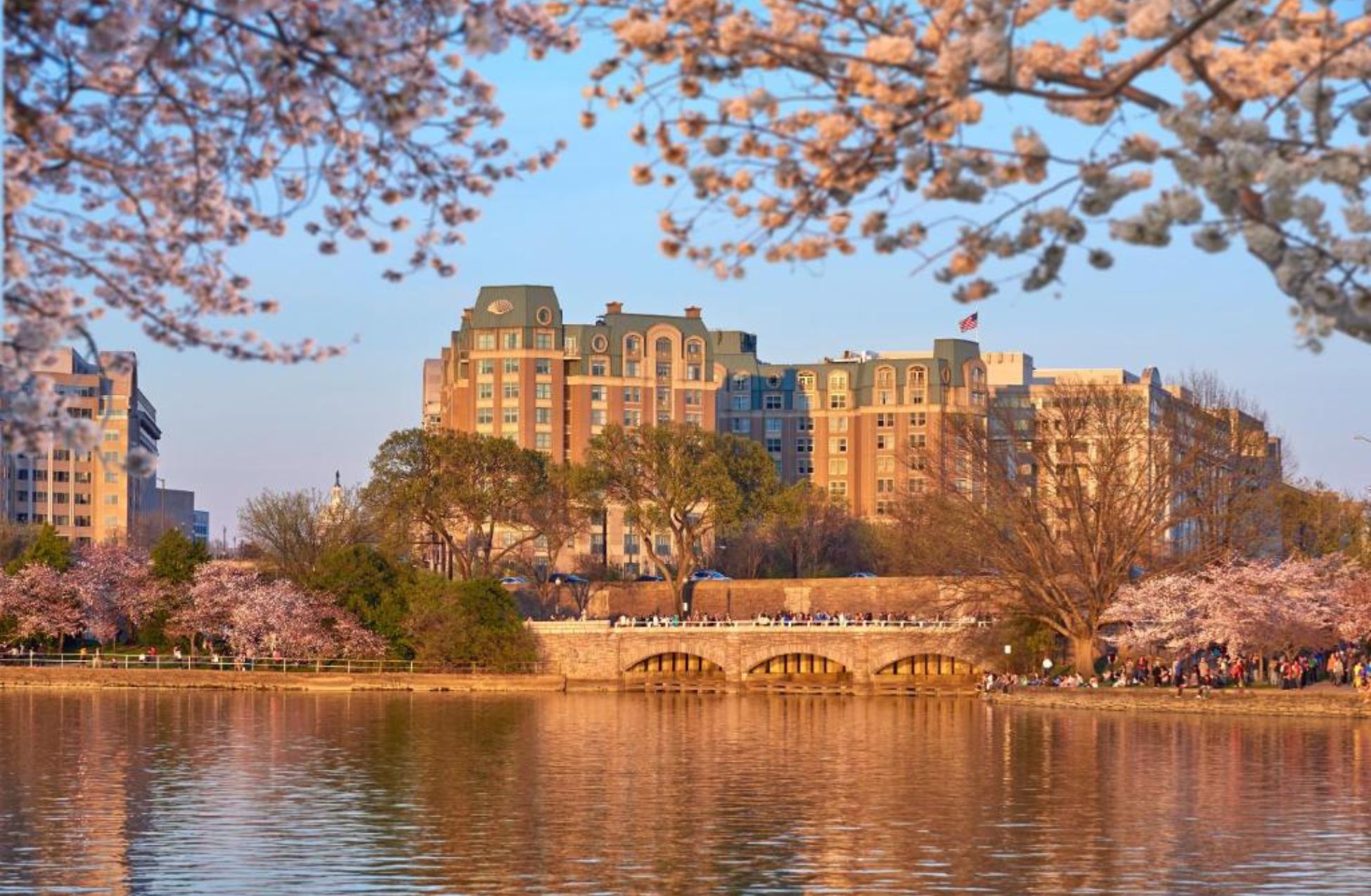 These exceptional hotels, nestled in the heart of Washington, D.C., cater to discerning travelers seeking unparalleled experiences in one of the world's most iconic cities. With their prime locations, elegant design, luxurious amenities, and, of course, those picture-perfect views, you're sure to find the ideal destination for your next visit to the capital.
So go ahead, immerse yourself in the wonder of Washington, D.C., and let your journey begin.
Hotels With A Pool In Washington DC
Located within the vibrant Woodley Park neighborhood, the iconic Omni Shoreham boasts a rich history and timeless charm. This landmark property offers an exquisite, gorgeously landscaped, clover-shaped heated pool that serves as a tranquil paradise.
At just three-and-a-half feet deep, it is perfect for laps and wading, allowing guests of all ages to enjoy its pristine waters. The Omni Shoreham's spacious, elegantly adorned rooms capture the essence of classic sophistication with a blend of modern amenities.
The hotel is also home to a renowned, world-class restaurant serving succulent dishes crafted by expert chefs who maintain the highest standard of culinary excellence. When staying at the Omni Shoreham, you will surely be captivated by its unique allure and splendor.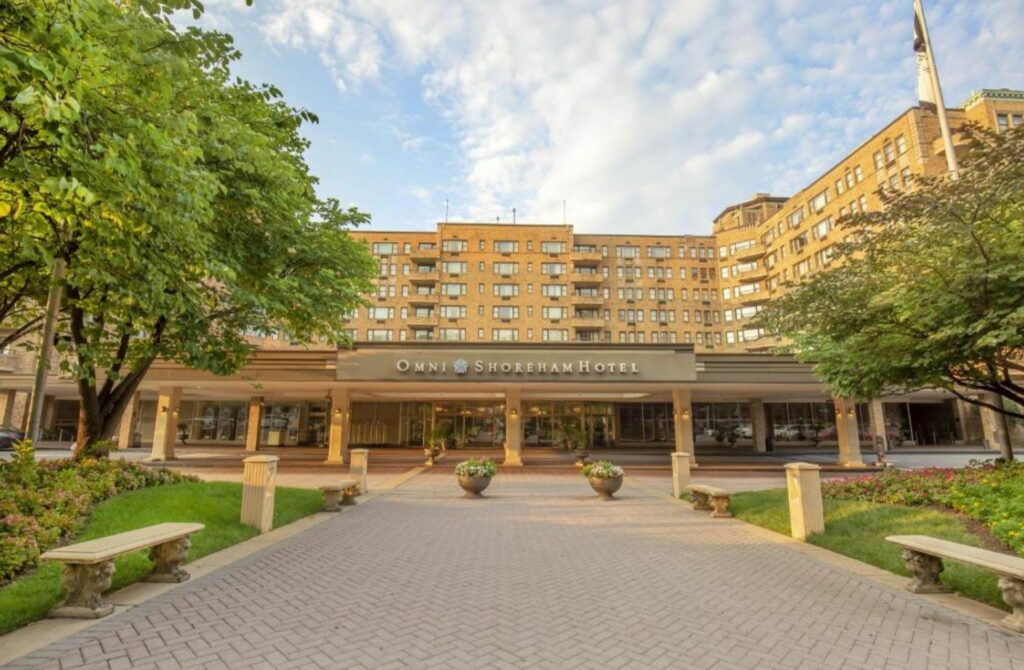 In the majestic ambiance of the Four Seasons Hotel Washington, DC, you will find yourself enveloped in an atmosphere of unrivaled luxury and supreme service. This prestigious hotel offers beautifully appointed rooms, boasting exquisite design and unparalleled comfort, making it a shining example of the Four Seasons' commitment to excellence.
Among the coveted amenities of this top-notch hotel, you will find an incredible indoor pool that invites you to unwind and rejuvenate. Its pristine waters and charming surroundings provide the perfect setting for a serene retreat.
The Four Seasons also offers distinguished gourmet restaurants, where you can indulge in an array of flavors, from sophisticated fine dining to delightful casual fare. A stay at the Four Seasons Hotel Washington, DC is a guaranteed mesmerizing experience that will leave you longing to return.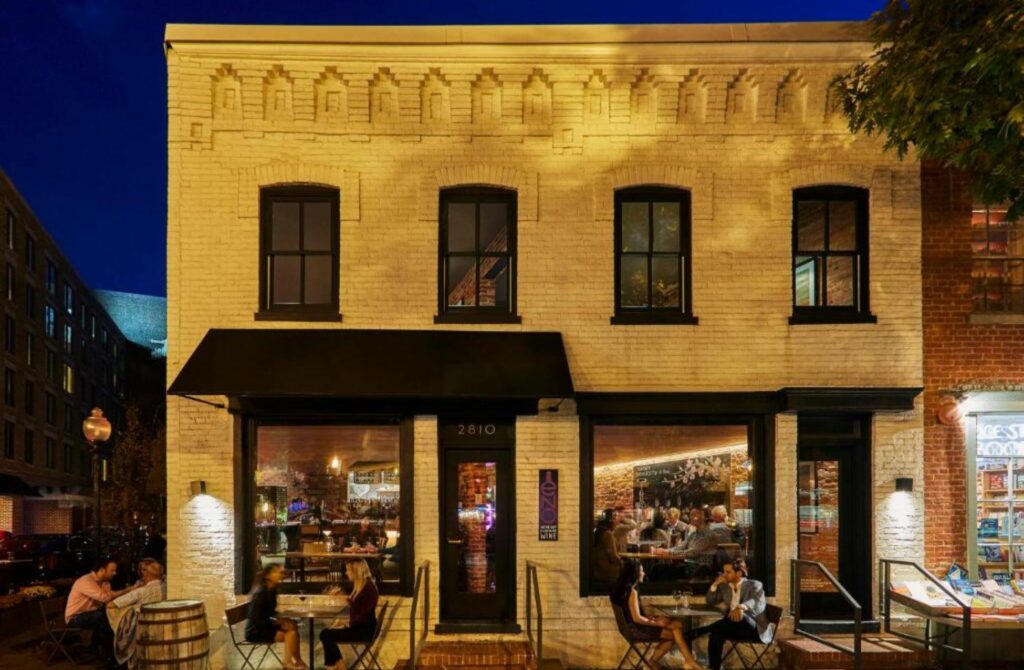 Another gem in the nation's capital, Intercontinental – Washington D.C. – The Wharf, An IHG Hotel, provides a seamless blend of contemporary design and impeccable service, in an unparalleled waterfront location. The hotel's splendid outdoor pool is a focal point for relaxation and enjoyment, offering breathtaking views of the marina and cityscape.
Enhancing your stay at the Intercontinental, you will find its sleek, well-appointed rooms providing a haven of solace after a day of exploration.
As you indulge in the palatial surroundings, do not miss the opportunity to savor a memorable dining experience at the hotel's sophisticated restaurant, serving an assortment of international cuisine to titillate even the most discerning palates.
Staying at the Intercontinental – Washington D.C. – The Wharf ensures an unforgettable slice of luxury and sophistication amidst the bustling city.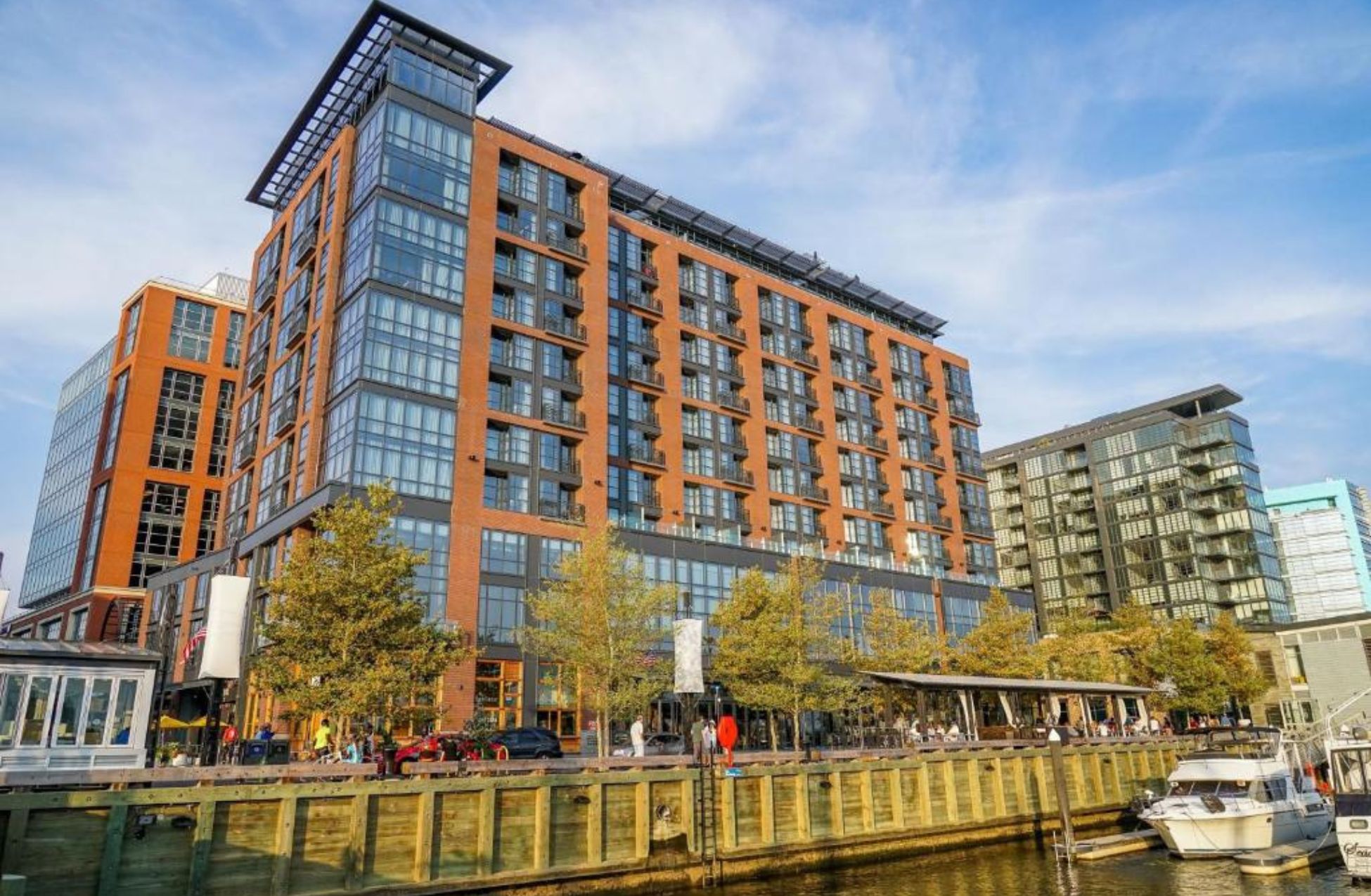 Hotel With Free Parking In Washington DC
Located in the vibrant heart of downtown Washington D.C., the Heaven On Washington – Heart of the City truly lives up to its name. This luxurious hotel boasts a prime location at G & 6th Street, NW, making it easily accessible for guests eager to explore the city's iconic sights and bustling neighborhoods.
With stylish interiors and top-notch amenities, this hotel is sure to make you feel right at home. The rooms are not only bright and elegant, but also generously spacious, giving you ample space to indulge in the utmost comfort.
The pièce de résistance is, undoubtedly, the hotel's impressive offering of free parking for its esteemed guests, allowing you to immerse yourself in the District of Columbia's magic without a single worry.
With this exceptional hotel as your home away from home in Washington, D.C., you'll not only experience the essence of this dynamic city but also revel in the convenience of free parking. Let the adventure begin!