The stirring essence of Pittsburgh, a city of iron resolve and heartening transformation, makes it a fascinating destination. The best hotels in Pittsburgh, each steeped in the city's distinct narrative, act as gateways to an unforgettable journey.
Here, your accommodation becomes more than just a place to rest—it's a compass that leads you to the heart of the city's appeal.
Imagine awakening to the city's iconic skyline, where steel-clad bridges reach across the three rivers, connecting Pittsburgh's rich history to its vibrant present. The best hotels in Pittsburgh provide not just this breathtaking view but also proximity to the city's veins—the buzzing cultural, entertainment, and dining venues.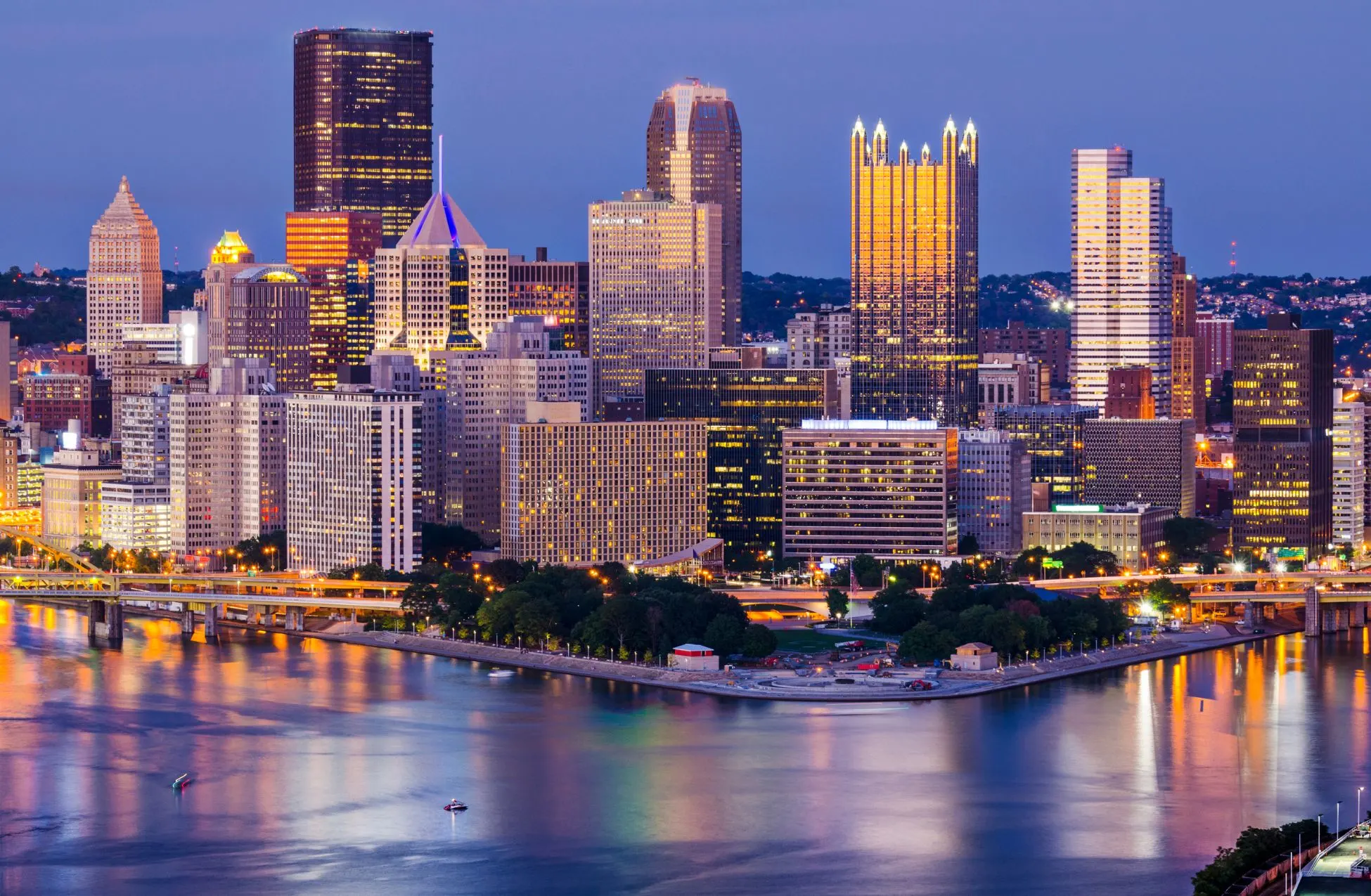 Art aficionados will revel in the city's pulsing arts scene, whether through the bold lines of the Andy Warhol Museum or the soft strains of a Pittsburgh Symphony Orchestra performance. Yet, the allure of this city goes beyond its daytime allure.
As you explore the vibrant streets of Pittsburgh, you may find yourself captivated by the echoes of the cinematic stories that have unfolded in this city, as it has served as a stage for various memorable movies set in Pittsburgh.
The right accommodation transitions smoothly with the setting sun, replacing the day's exploration with an evening of charm and relaxation.
Picture this: you return from a day's adventure to be cocooned in timeless elegance. A historical hotel welcomes you back, its grandeur an echo of the city's resilient spirit. An on-site bar offers a handcrafted cocktail, the perfect antidote to the day's excitement.
Alternatively, for those seeking the perfect blend of comfort and sophistication, the city's heart hosts chic, luxury retreats. Here, panoramic vistas of Pittsburgh can be enjoyed from spacious suites, and culinary desires satiated with scrumptious dishes in a trendy restaurant.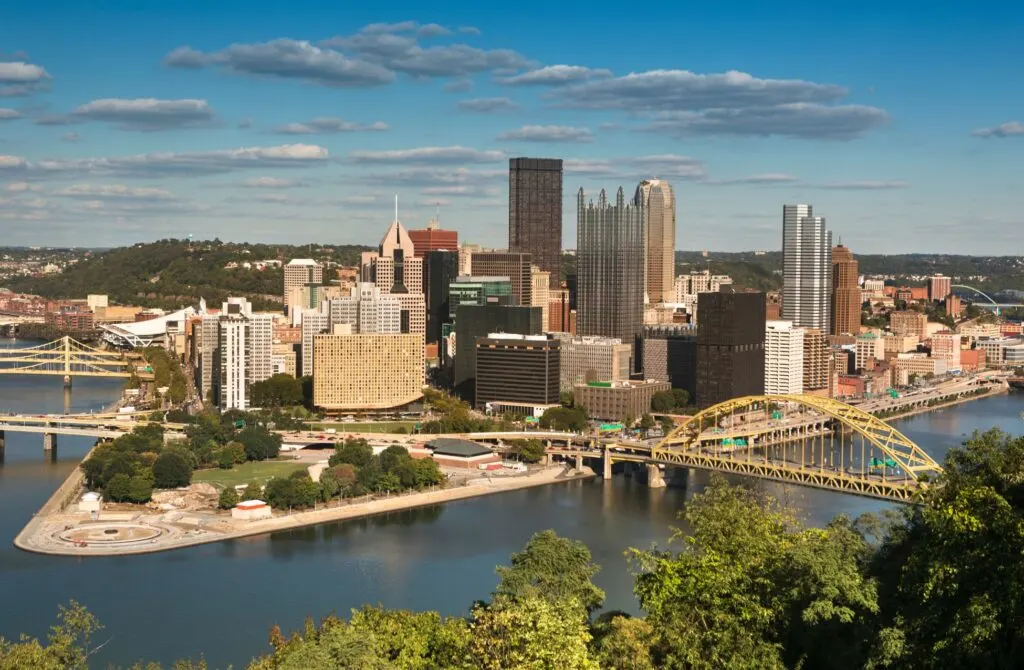 Or perhaps your journey leads you to the scenic Monongahela River. Close to historic landmarks and bustling squares, contemporary riverside hotels charm with beautifully appointed rooms and captivating views, perfect to start and end your day.
For sports enthusiasts and urban explorers alike, Pittsburgh's best accommodations also lie within a stone's throw of renowned stadiums and attractions. The view from these rooms, high above the city's pulse, is a constant reminder of Pittsburgh's exciting energy.
Pittsburgh's finest hotels, each offering its unique touch of charm and unparalleled services, embody the city's dynamic spirit. They promise more than a comfortable bed—they invite you into Pittsburgh's enthralling story. So, pack your bags, because an unforgettable journey awaits in the City of Bridges.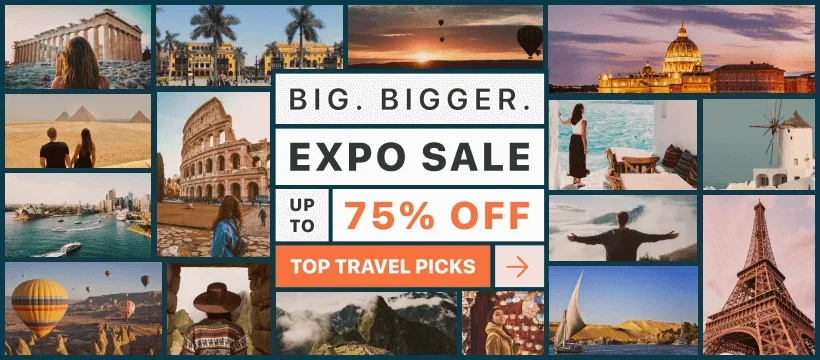 Luxury Hotels In Pittsburgh
Pittsburgh, the vibrant city of bridges and steel, offers an array of luxury hotels for the discerning traveler. Each with its own unique blend of elegance, top-notch amenities, and impeccable service, these upscale accommodations provide a lavish retreat amidst the city's bustling energy.
Let's delve into the world of luxury with a closer look at some of Pittsburgh's finest hotels, where you can enjoy the ultimate indulgence in city's beauty that has inspired many movies set in the United States.
Fairmont Pittsburgh takes luxury to new heights with its stunning location in the heart of downtown, granting guests striking views of the city skyline and the confluence of the three rivers. As you step into this magnificent hotel, marvel at the opulent design and sophisticated ambiance that envelops you.
The amenities are truly world-class, with a state-of-the-art fitness center, indulgent health club and spa, and remarkable dining options featuring delectable farm-to-table fare at the on-site restaurant.
Every inch of the Fairmont Pittsburgh speaks to the refined taste of its guests, boasting glitzy contemporary interiors, plush bedding, and elegant furnishing within their river view rooms. It stands out as an irresistible choice for those who desire nothing but the best.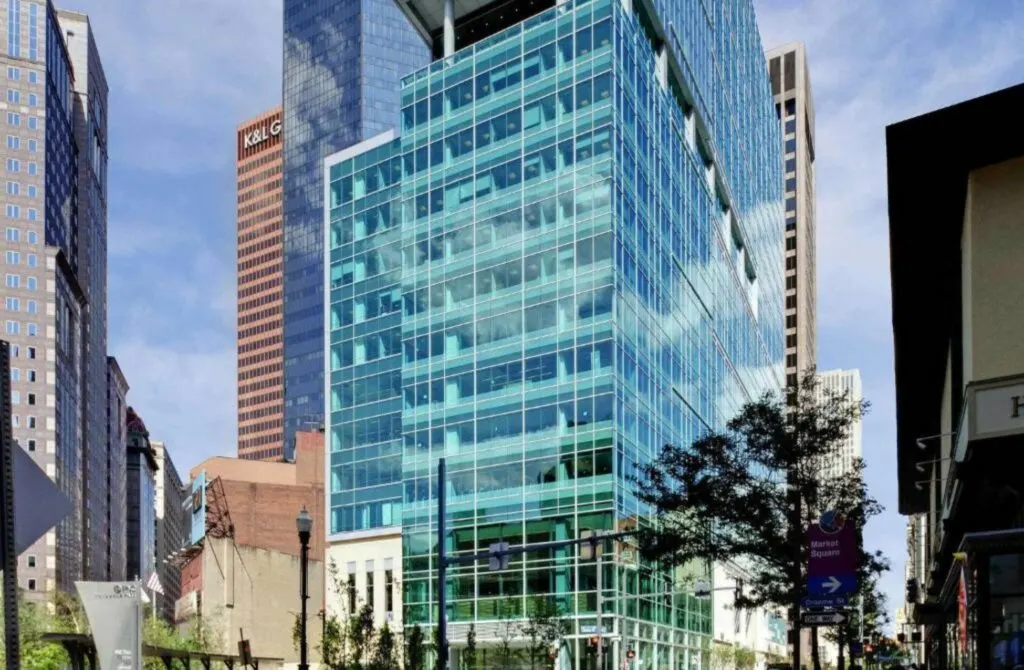 Positioned just a stone's throw away from the picturesque Allegheny River, Kimpton Hotel Monaco is another jewel in Pittsburgh's luxury hotel scene. A seamless blend of style, comfort, and allure, this boutique hotel offers a truly unique experience that is sure to leave a lasting impression.
Intricate design elements, vibrant colors, and mesmerizing patterns give the hotel its distinct charm and allure. Guests can savor exquisite cuisine at the acclaimed on-site restaurant, The Commoner, or unwind at the soothing rooftop Biergarten while overlooking the breathtaking river views.
Kimpton Hotel Monaco's convenient proximity to PNC Park and other attractions makes it an ideal choice for those who wish to explore the city while indulging in luxury.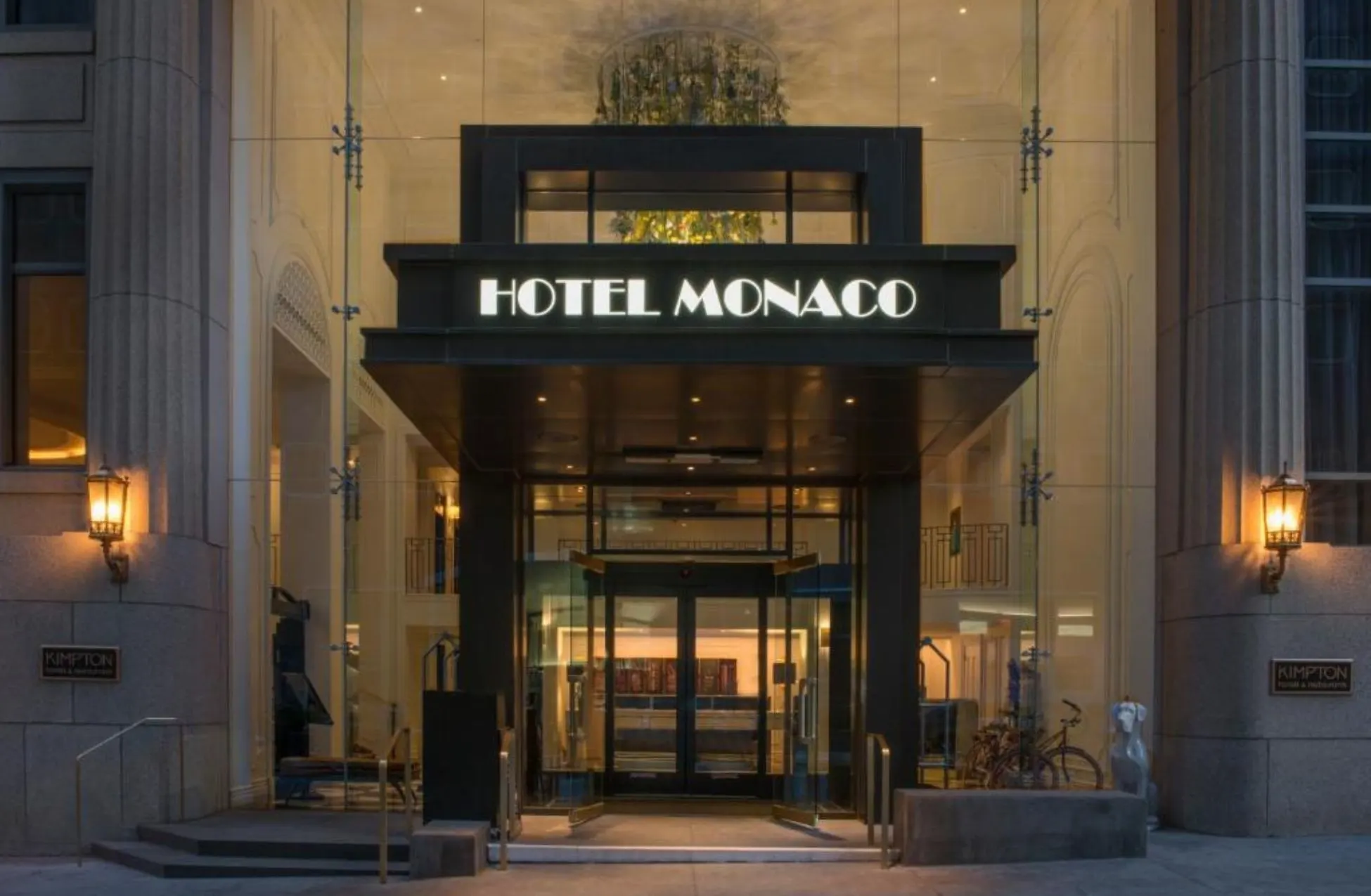 Rich in history and brimming with opulence, Omni William Penn Hotel stands as a testament to the timeless elegance of the city. Since its opening in 1916, this grand hotel has epitomized sophistication, offering an unrivaled guest experience in Pittsburgh.
In a lavish setting that harkens back to the Gilded Age, each spacious guest room features plush bedding, elegant furnishing, and exquisite artwork. The health club and spa allow visitors to seek rejuvenation, while the numerous dining options present delectable culinary experiences.
Located in the heart of downtown, Omni William Penn Hotel boasts awe-inspiring architecture and unparalleled transportation access, making it a luxurious oasis amidst the vibrant cityscape.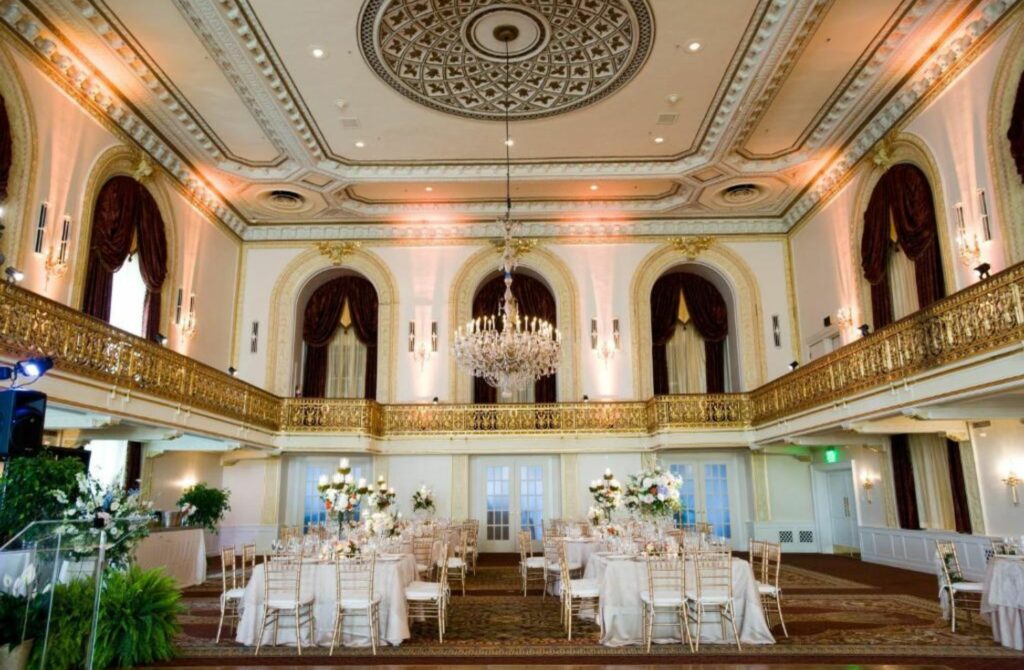 Nestled at the confluence of the Allegheny, Monongahela, and Ohio rivers, Renaissance Pittsburgh Hotel presents a harmonious marriage between classic architecture and contemporary design. Housed within an iconic, historic building, this luxury hotel offers a divine retreat with modern amenities and unparalleled charm.
The captivating river view rooms exhibit sumptuous decor, floor-to-ceiling windows, and deluxe amenities for the discerning traveler. The hotel's prime location gives guests easy access to attractions such as Heinz Field, the home of the Steelers, and the Andy Warhol Museum.
The Renaissance Pittsburgh Hotel's unique blend of history and modernity makes it an extraordinary haven for those seeking a memorable experience in the City of Bridges.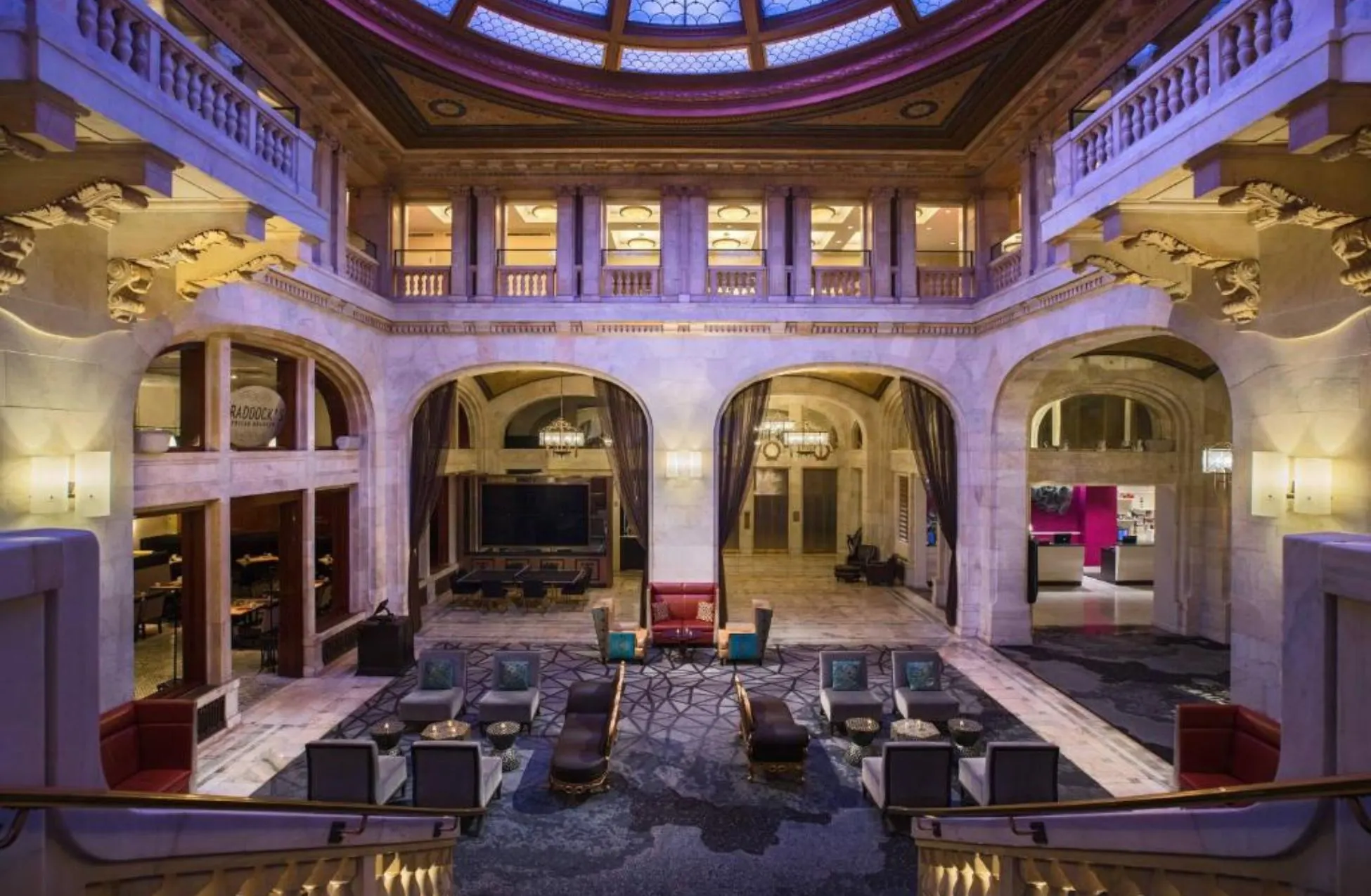 Mid-Range Hotels In Pittsburgh
Nestled among the iconic cityscape of Pittsburgh, several mid-range hotels provide exceptional experiences for travelers seeking comfort, convenience, and delightful design without breaking the bank. These hotels are situated near famous attractions like PNC Park, Station Square, and Market Square, allowing guests to explore the beautiful Downtown Pittsburgh with ease.
Hilton Garden Inn Pittsburgh Downtown is a charming hotel located in the heart of the bustling city, just a stone's throw away from the vibrant shopping scene and the business district. Wake up to a sumptuous complimentary breakfast each morning and enjoy the hotel's superb range of amenities, such as a state-of-the-art gym, a well-maintained indoor pool, and a top-notch business center.
The hotel's stylish design effortlessly blends elegance with functionality, ensuring you are always surrounded by the perfect ambiance during your stay. Best of all, guests can take advantage of wireless internet access throughout the hotel, staying connected while taking in the dazzling cityscape.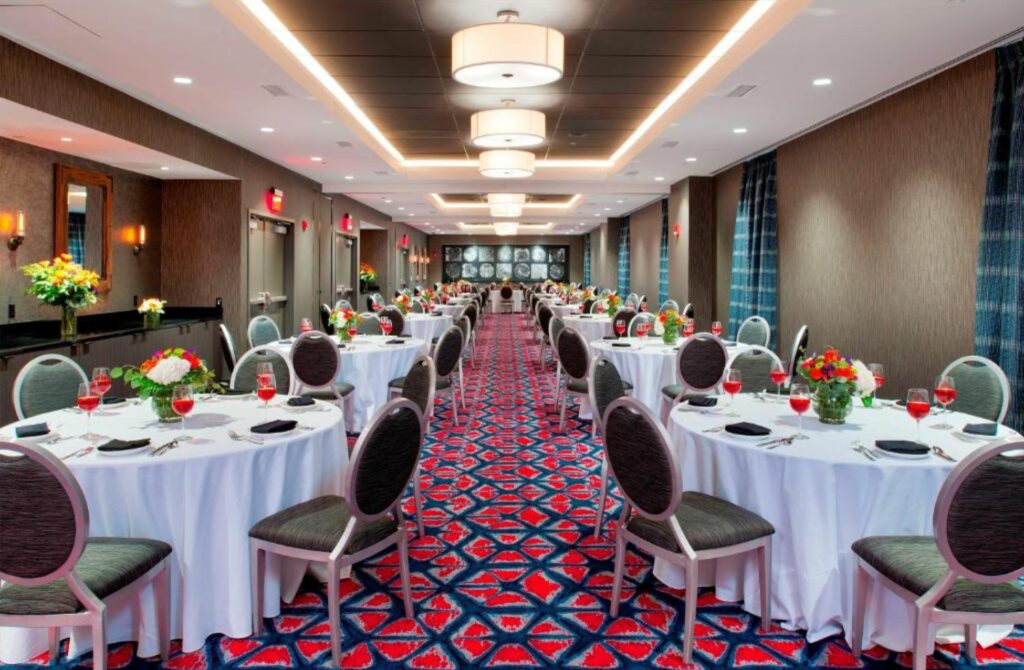 Just footsteps away from the picturesque Roberto Clemente Bridge, Courtyard by Marriott Pittsburgh Downtown is a splendid choice for those seeking premier accommodations within the city. Housed within a beautifully restored historic building, the hotel boasts a unique fusion of classic charm and modern luxury.
Its prime location grants easy access to popular attractions like the Fort Pitt Museum and a plethora of fantastic restaurants. Guests can savor mouthwatering dishes at on-site dining venues or make use of the well-equipped gym and business center to cater to their work and leisure needs.
The hotel's attentive staff ensures your stay is nothing short of extraordinary, with competitive prices that make it a true gem among Pittsburgh's mid-range hotels.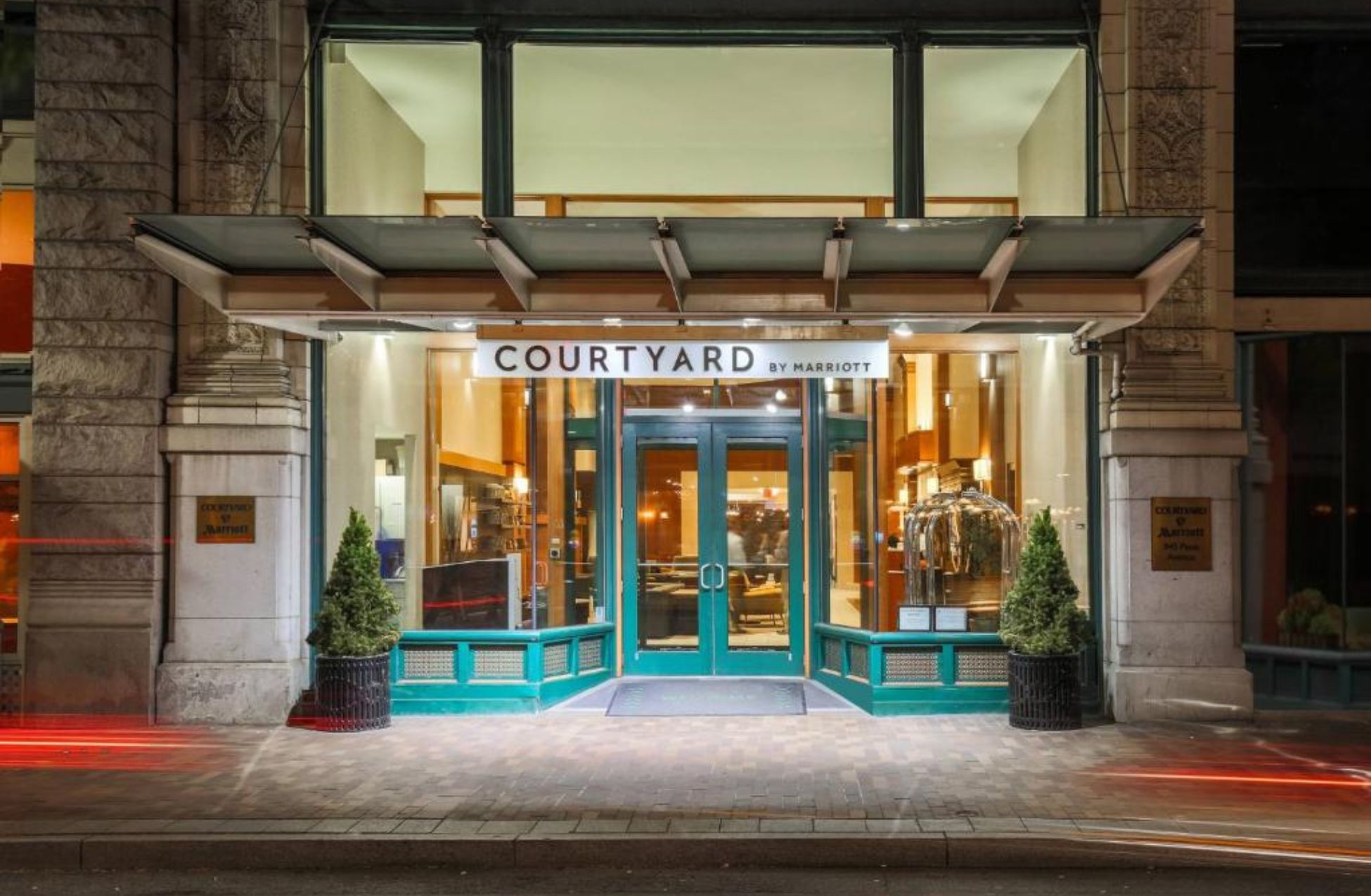 Another remarkable option in the Pittsburgh area is the Holiday Inn Pittsburgh North Shore. This stylish and modern hotel offers guests a fantastic location, just a short walk away from the renowned PNC Park and other noteworthy sites.
The hotel offers a variety of amenities, including an on-site fitness center, contemporary meeting facilities, and a sparkling indoor pool. What's more, the hotel boasts on-site parking for added convenience.
Guests can indulge in delectable cuisine at the hotel's restaurant or venture out to explore the vibrant dining scene that Downtown Pittsburgh has to offer.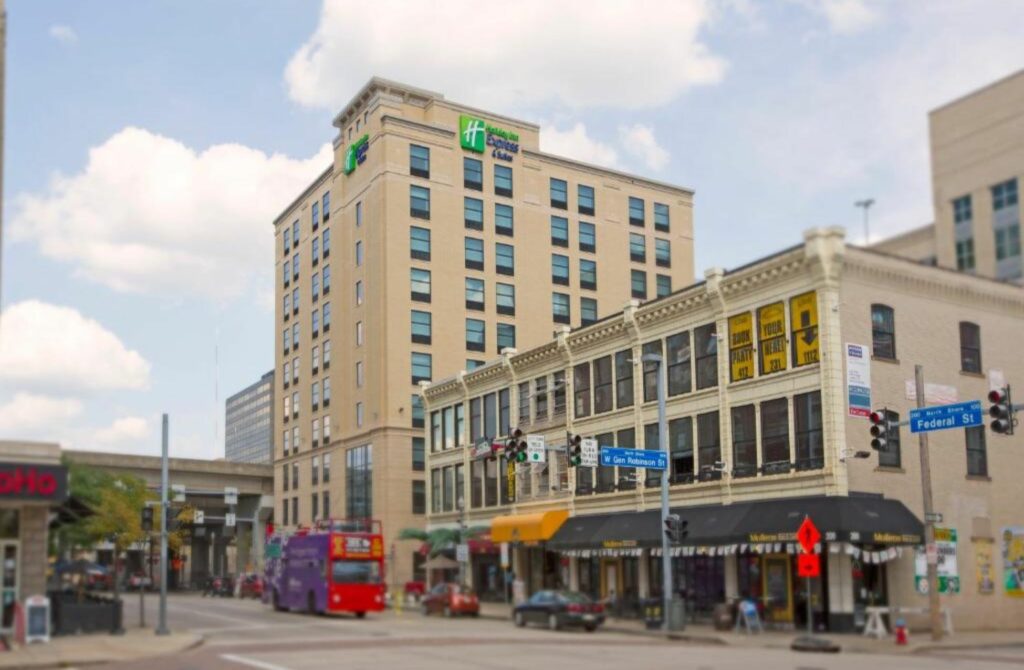 For travelers seeking an eclectic blend of luxury and contemporary design, the Sheraton Station Square is an ideal choice. Its prime location within the lively Station Square area allows guests to immerse themselves in the vivacious atmosphere of Pittsburgh.
This impressive hotel features elegantly designed guestrooms with stunning views, an on-site restaurant serving mouthwatering cuisine, and fantastic amenities, such as a fully-equipped fitness center and an indoor pool. From your arrival to your departure, every moment spent at the Sheraton Station Square guarantees a thrilling and unforgettable experience.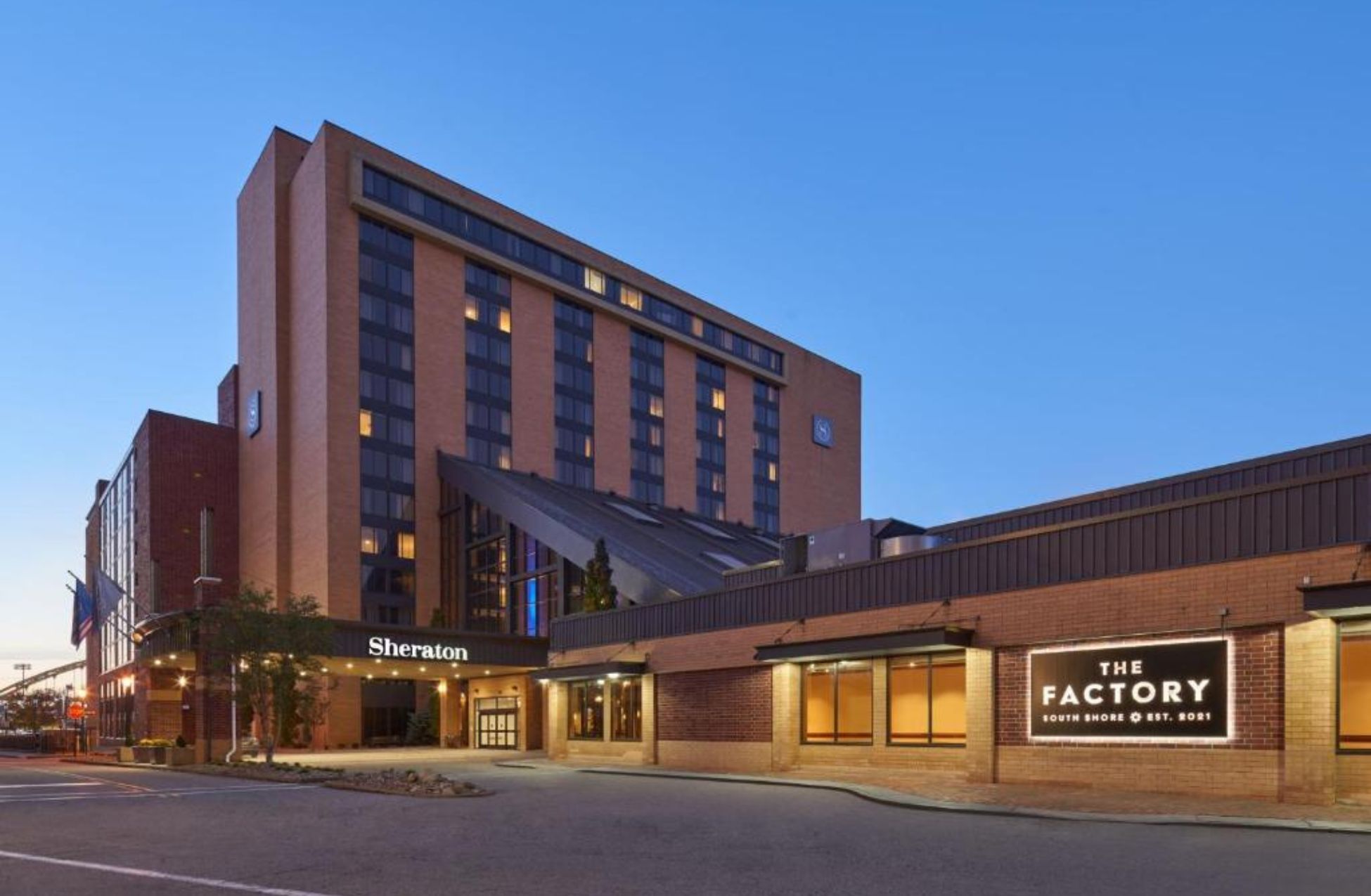 In conclusion, these mid-range hotels offer a superb variety of accommodations that cater to a myriad of tastes, preferences, and budgets. With their exceptional locations, a plethora of amenities, and stylish designs, a fantastic stay in Pittsburgh is just a reservation away. Don't miss out on these sensational options!
Boutique Hotels In Pittsburgh
Pittsburgh, the vibrant Steel City, offers a fantastic selection of boutique hotels to make your stay unforgettable. With their unique charm and prime locations,these hotels ensure an exceptional experience for all visitors, whether you're relaxing to plan your next adventure to visit the various world heritage sites in the USA or indulging in the city's vibrant cultural scene. Let's explore some of the finest boutique hotels that this remarkable city has to offer.
Hotel Indigo Pittsburgh East Liberty is another exceptional boutique establishment that encapsulates the characterful charm of its neighborhood. Situated in the trending East Liberty district, this hotel draws you in with its striking design, incorporating modern flair with echoes of Pittsburgh's historic past.
Pet-friendly and steps away from various local shops, eateries, and entertainments, Hotel Indigo is the ideal spot to fully immerse yourself in the enchanting East Liberty atmosphere. The enchantingly designed guest rooms feature lavish beds, generously sized restrooms, and vibrant decor that showcases the area's dynamic allure.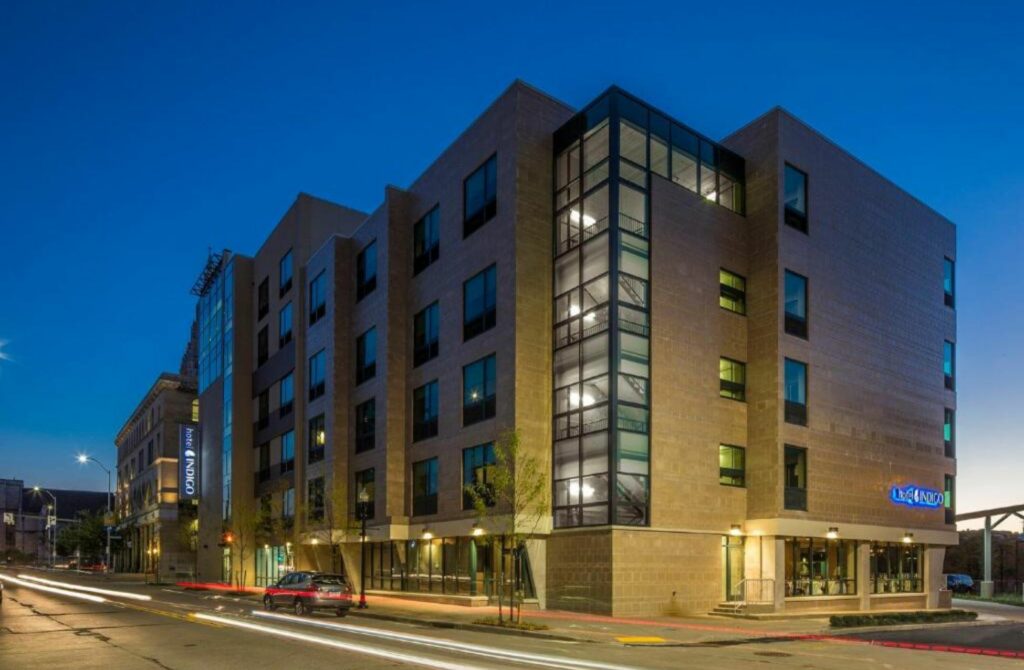 Pittsburgh Marriott City Center, a small boutique hotel situated in the beating heart of Pittsburgh, offers 402 air-conditioned rooms, each equipped with flat-screen TVs, satellite channels, and Wi-Fi access. This luxurious abode has prime access to the bustling Market Square, where you'll find an array of delightful boutiques, eateries, and events.
As you relax in your upscale room, appreciate the breathtaking views of the city center that remind you that adventure lurks just outside.
With its ideal location, superb amenities, and tastefully appointed accommodations, Pittsburgh Marriott City Center is a splendid choice for the discerning traveler seeking to fully experience the pulse of this effervescent city.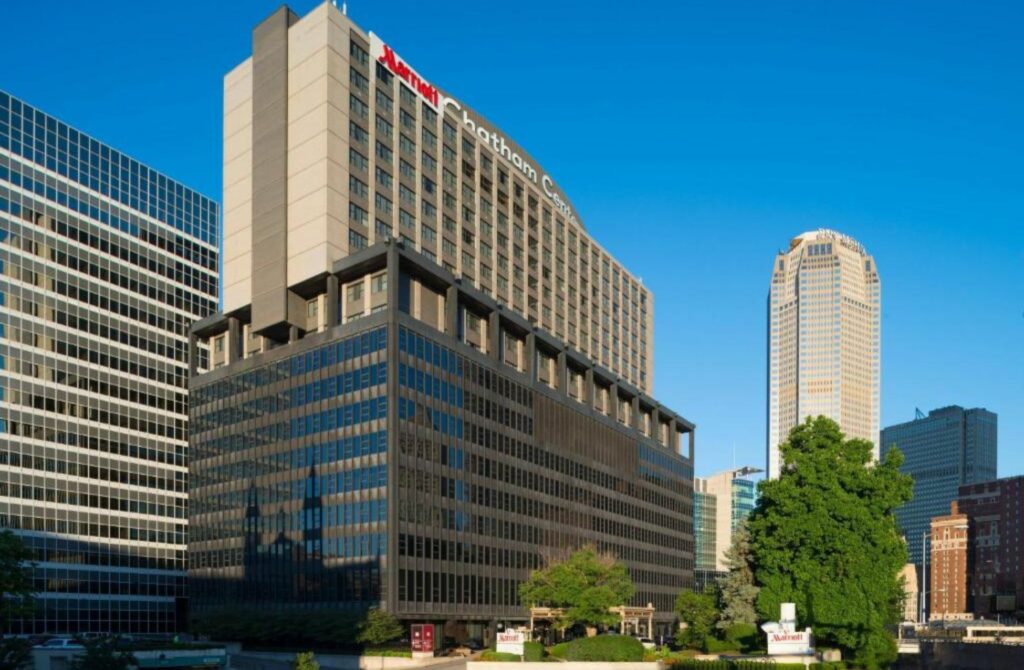 Embassy Suites Pittsburgh-Downtown delivers an unforgettable stay with its modern elegance, air-conditioned rooms, fitness center, and on-site restaurant. Conveniently located in the heart of Pittsburgh, the hotel is encircled by remarkable attractions such as PNC Park, just 1.1 km away.
The property's meticulously designed suites provide a true home-away-from-home experience, enhanced by the awe-inspiring views of the vibrant cityscape. Embassy Suites Pittsburgh-Downtown invites you to revel in unparalleled luxury while relishing the very best of what the Steel City has to offer.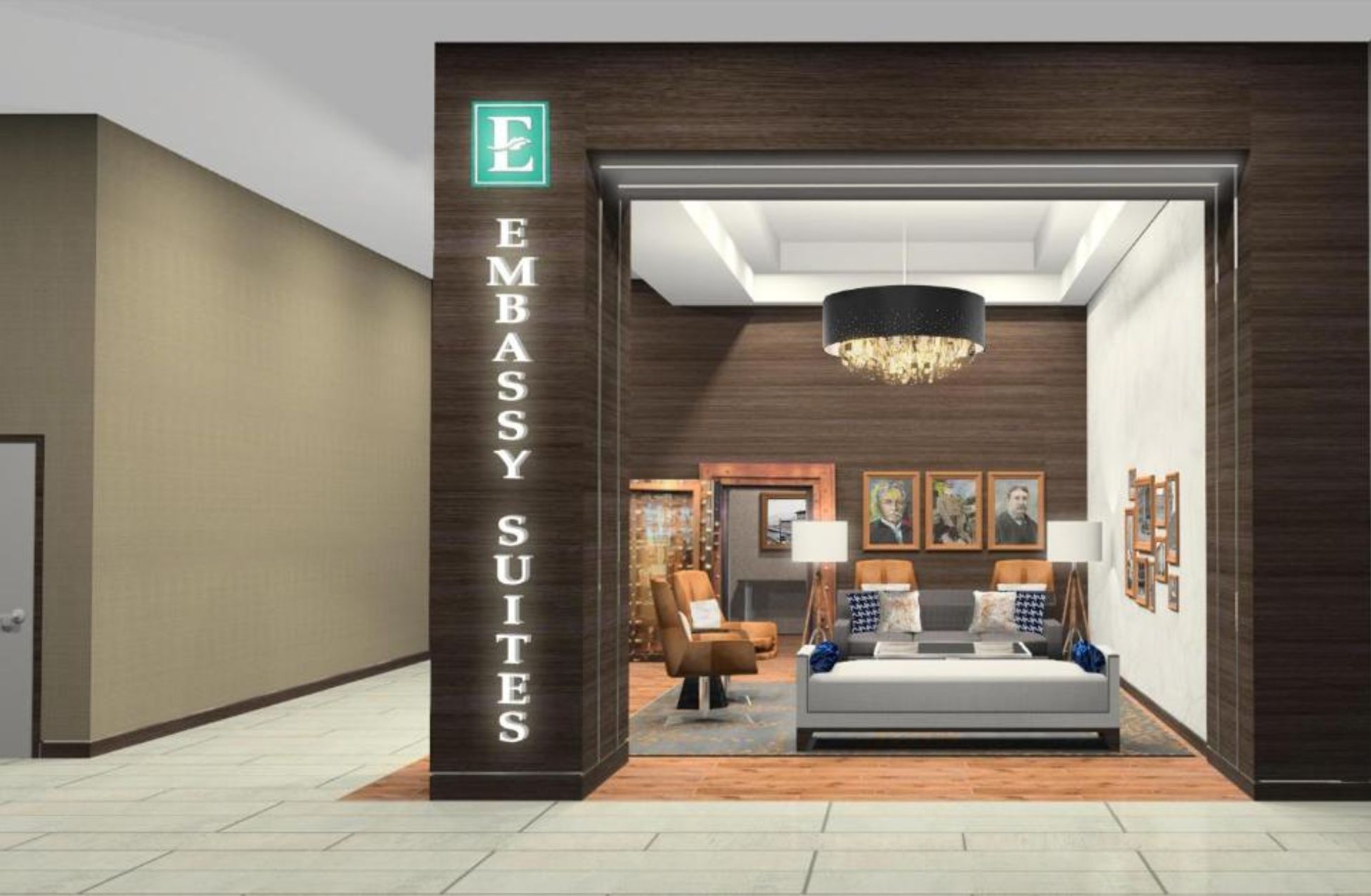 Each of these boutique hotels in Pittsburgh exudes a unique charm and character, offering impeccable service, enchanting atmospheres, and prime locations to capture the essence of the city. Reserve your stay today to experience the captivating allure of Pittsburgh and create memories that will last a lifetime.
Budget Hotels In Pittsburgh
Pittsburgh, the vibrant city known for its steel roots and friendly atmosphere, offers a delightful array of budget hotels to keep your wallet happy during your stay. With reasonable prices, especially during the low season or on weekdays like Thursday, there is no better time to dive into the experience that awaits you.
Nestled in a prime location, the Hampton Inn is a fantastic 3-star hotel that combines exemplary service with outstanding facilities and a design to ignite the senses. Each room is generously equipped with free Wi-Fi, ensuring you maintain a connection with the world as you indulge in the enchanting wonder that Pittsburgh provides.
The hotel itself offers a contemporary design, making it a stylish base for all your adventures. Known for its affordability, the price per night offers tremendous value without compromising your expectations of quality and comfort.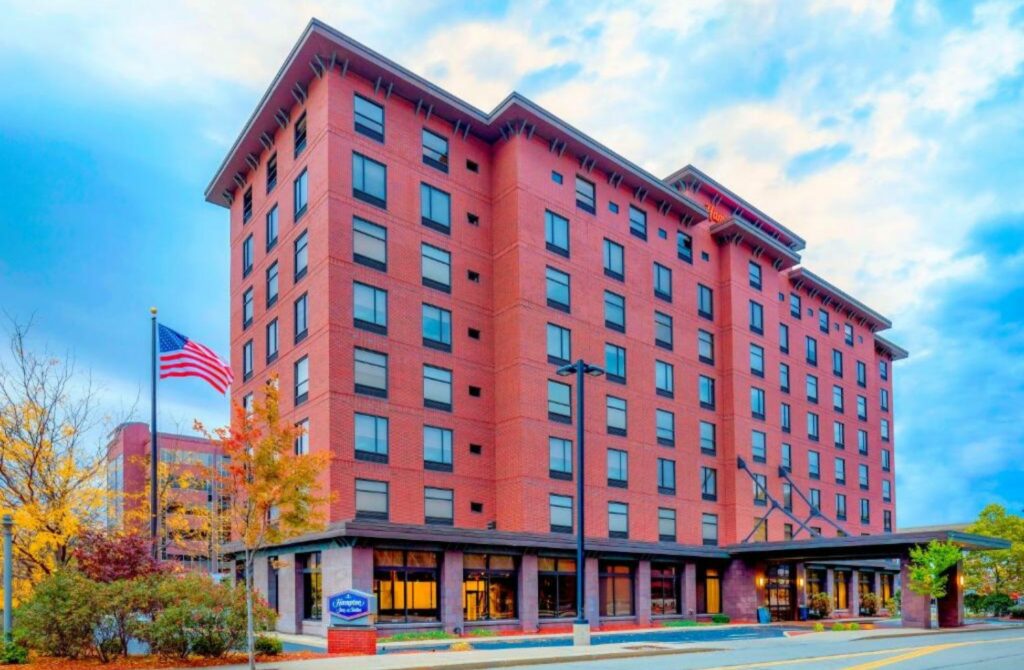 A stone's throw away lies the Comfort Inn & Suites, a budget-friendly gem that offers an effortless blend of modern design and exceptional amenities. The hotel boasts spacious rooms, catering to all types of travelers, while featuring an inviting and restorative atmosphere to ease the day's fatigue.
Visitors can enjoy the luxury of free Wi-Fi, ensuring they're always connected, and relax in the knowledge that they've secured an excellent deal on their lodging without skimping on quality. A prime choice for those who understand the importance of enjoying the budget travel lifestyle.
Another must-consider option in the heart of Pittsburgh is a charming, yet remarkably affordable, cheap hotel that delights its guests with a combination of location, style, and unique selling points. The superbly designed rooms are an oasis of tranquility, providing a rejuvenating reprieve after a long day of exploration in the city.
Relish in the coziness of the plush accommodations that guarantee a peaceful night's rest and feel the electricity of excitement surge through you at the thought of uncovering more of Pittsburgh's hidden treasures.
Finally, discover a hidden gem in the city's vibrant landscape – a hotel that surpasses all expectations for a budget-friendly stay. From the striking exterior architecture to the tasteful interior décor, this hotel beckons to travelers with a promise of exceptional value and an unforgettable experience.
Each room offers an undeniable air of sophistication while maintaining a price per night that's nothing short of miraculous. As you immerse yourself in the rich culture and entrancing allure of Pittsburgh, this hotel provides the perfect sanctuary to recharge, all while leaving your budget intact.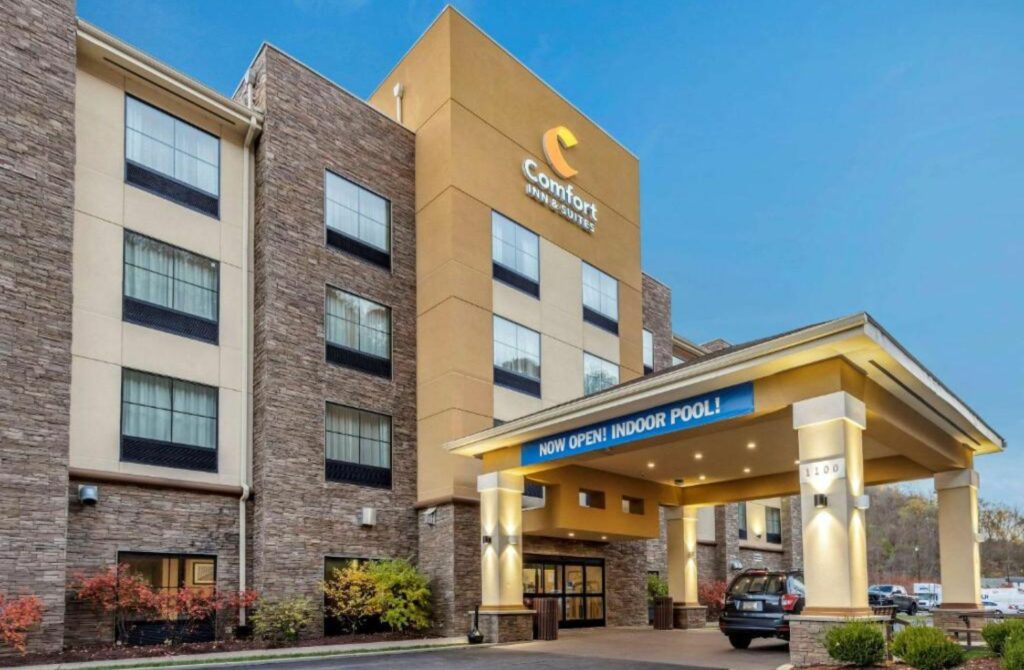 In conclusion, these hotels epitomize the spirit of affordable luxury, tailored to effortlessly fuse memorable experiences with approachable price points. So, why wait? Dive into the charismatic wonderland of Pittsburgh and rest easy knowing that your lodging experience will be both captivating and economical.
Hotels With A View In Pittsburgh
Nestled in the heart of Pennsylvania, Pittsburgh offers an array of stunning hotels that feature breathtaking views of the city's skyline, rivers, and historic landmarks. In this section, we'll explore a few of these exceptional hotels that perfectly encapsulate the essence of the Steel City.
Excitement fills the air at the Hyatt Place Pittsburgh North Shore, located just a stone's throw away from the iconic Heinz Field. Surrounded by some of Pittsburgh's most famous landmarks—such as the 36-acre Point State Park and PNC Park Baseball Stadium—this hotel adds a touch of grandeur to your stay with its indoor swimming pool and sundeck.
Guests can revel in the panoramic river views, immerse themselves in the city's storied past at nearby Heinz History Center or embark on a thrilling journey up Mt. Washington using the famed Duquesne Incline.
For those eager to explore further, the subway is easily accessible, whisking you away to more unforgettable adventures in the heart of Pennsylvania.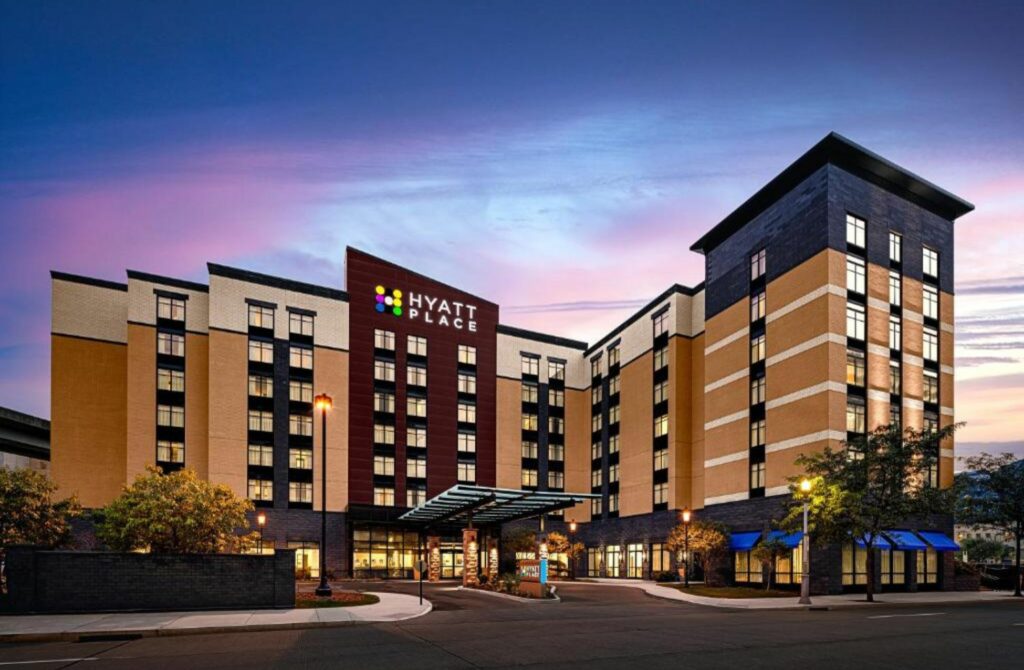 For those seeking a memorable stay in Pittsburgh's vibrant South Side district, the Hyatt House Pittsburgh-South Side offers an indulgent haven of luxury and sophistication. Located just 4.5 km from Mellon Park and 4.6 km from PNC Park Baseball Stadium, this hotel boasts a range of sought-after amenities, such as dry cleaning, valet parking service and housekeeping.
Its riverside location provides easy access to the city center, while also offering a more tranquil escape from the urban bustle. The nearby subway station ensures a smooth and effortless journey to a multitude of Pittsburgh's iconic attractions, such as Point State Park and the Monongahela Incline.
Complete with a gift shop that offers the perfect memento to remember your unforgettable stay, Hyatt House Pittsburgh-South Side is a shining star in the illustrious Pittsburgh cityscape.