Seattle, lovingly dubbed the Emerald City, teems with diverse accommodations, catering to both intrepid globetrotters and newbie explorers.
The city's vibrant cultural tapestry, delectable food scene, and natural splendors offer the backdrop to some of the best hotels in Seattle, each enhancing your stay in this pulsating metropolis of the Pacific Northwest.
Imagine being enveloped in history and modern luxury at the Fairmont Olympic Hotel. Residing within a 1924 historic building, this lavish hotel blends age-old allure with contemporary opulence. The grandeur of its Italian-inspired design pays tribute to its roots as the former University of Washington site, transporting you into a world of majesty.
With its coveted location, you can readily immerse in Seattle's lively downtown, while being pampered with gourmet dining, cutting-edge facilities, and impeccable service. If you're looking for some entertainment options during your stay, don't miss checking out movies set in Seattle to add a touch of local charm to your experience.
Envision a mesmerizing retreat at Lotte Hotel Seattle, a remarkable luxury brand's debut in America. Located downtown, this 44-story marvel promises stunning city skyline views, with Mount Rainier and Puget Sound acting as ethereal guardians.
More than just a hotel, this premier establishment becomes a destination, hosting world-class shows, including the renowned Teatro ZinZanni. Here, relaxation mingles with indulgence, forging an unforgettable love affair with excitement.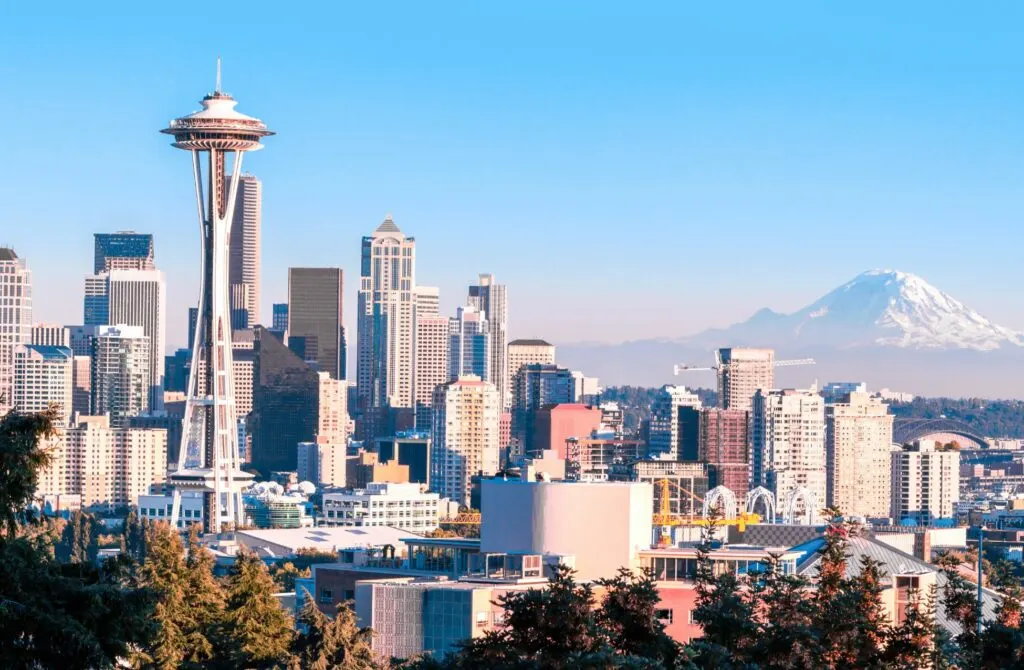 Conceive a stylish sanctuary in the heart of the city – CitizenM Seattle South Lake Union. This refreshing, design-forward hotel combines sleek decor with high-tech offerings. The ultra-modern rooms offer complete control over your environment, making it a personalized haven.
Its position in the bustling South Lake Union neighborhood allows it to serve both discerning travelers and the local tech industry's rising stars.
These three exceptional hotels in Seattle are the epitome of style, comfort, and location, each reflecting the city's unique facets. Offering more than just a restful place, they encapsulate the distinctive sophistication of Seattle, enticing visitors to relish their time in the Pacific Northwest fully.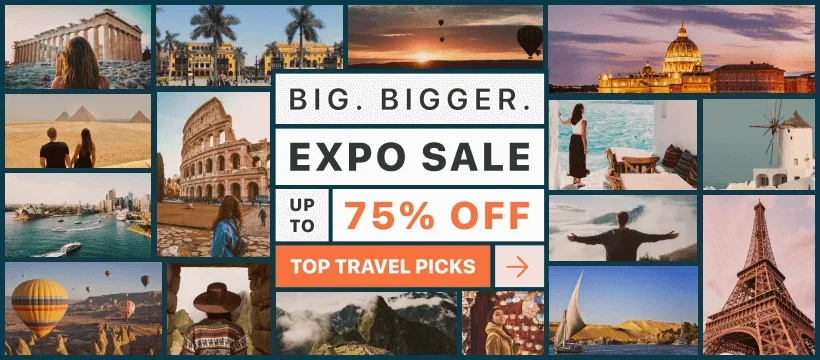 Luxury Hotels In Seattle
Seattle, the gleaming Emerald City in the Pacific Northwest, is home to a plethora of stunning luxury hotels that inspire excitement and allure. Each of these magnificent establishments offers the finest in amenities, design, and hospitality. It's time to discover some of the most exceptional luxury hotels in the heart of this bustling metropolis.
Fairmont Olympic Hotel has been a grand presence in the Seattle hotel scene since 1924. This historic and elegant accommodation, listed on the National Register of Historic Places, exudes timeless charm and sophistication.
Nestled in the heart of downtown Seattle, the Fairmont Olympic offers premier access to the city's finest attractions, such as the iconic Pike Place Market and the mesmerizing Seattle waterfront. Guests will be captivated by the opulent Italian Renaissance-inspired architecture, lavish guest rooms, and world-renowned dining experiences.
Luxuriate in the hotel's beautifully appointed rooms, boasting high ceilings, opulent décor, lavish marble bathrooms, and stunning views of the city. Indulge in an unforgettable meal at The Georgian, the hotel's AAA 4-Diamond award-winning restaurant, or unwind at the enchanting Shuckers Oyster Bar.
The Fairmont Olympic truly is an exquisite gem within the Seattle hotel landscape.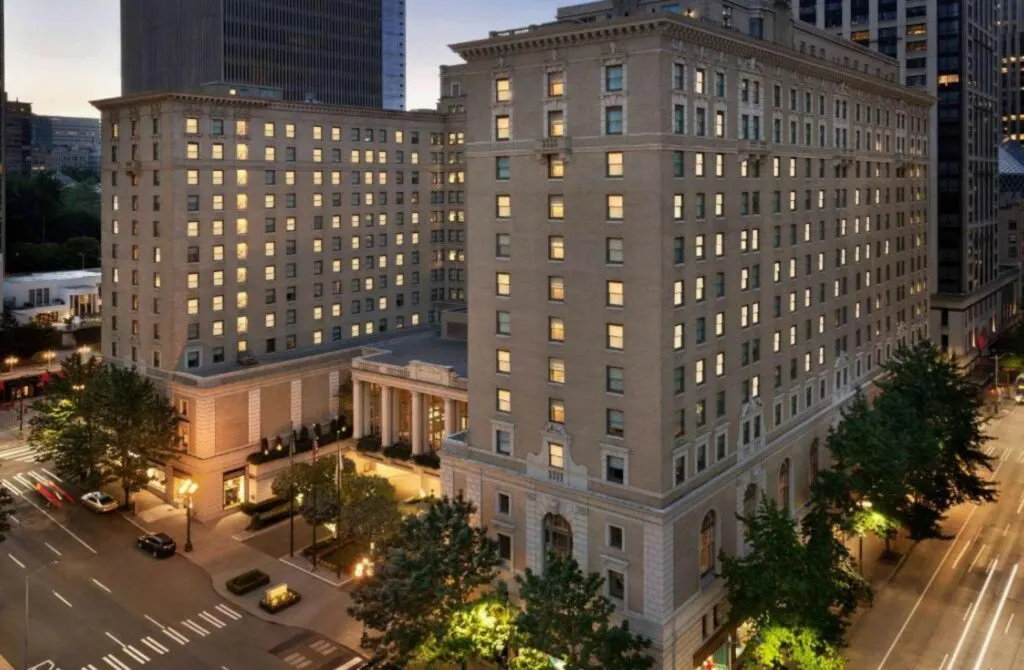 Lotte Hotel Seattle is a masterpiece in contemporary luxury and design, evoking an urban oasis within the thriving heart of downtown Seattle. The awe-inspiring hotel occupies the historic F5 Tower, blending cutting-edge architecture with refined elegance.
Sophisticated and inviting, Lotte Hotel is perfectly positioned to provide visitors with convenient access to Seattle's dazzling attractions, such as the Washington State Convention Center, Pioneer Square, and the bustling downtown shopping district.
The hotel's 189 gracefully designed guest rooms and suites offer breathtaking views, cutting-edge technology, and sumptuous comforts. A world of vibrant flavors and culinary delights awaits at the Michelin-starred restaurant, Charlotte, helmed by renowned executive chef Alexander La Motte.
From the stunning heated indoor pool to the luxurious Le Spa de Lotte, there is no shortage of lavish amenities to enchant and inspire at Lotte Hotel Seattle.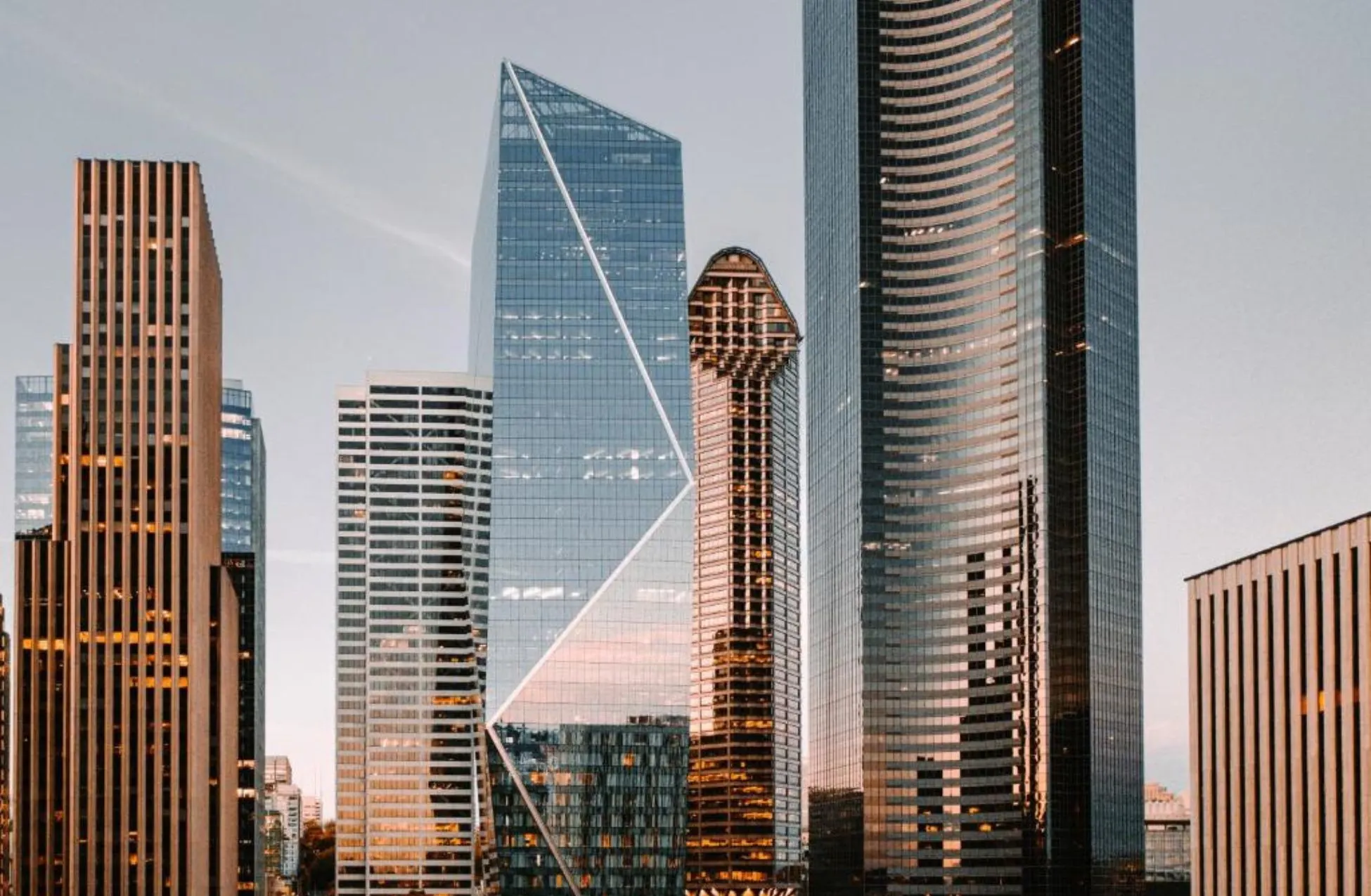 Four Seasons Hotel Seattle elevates luxury hospitality to new heights in the midst of the vibrant Pacific Northwest. This exquisite hotel offers guests unparalleled access to iconic attractions such as the Space Needle, Chihuly Garden and Glass, and the Seattle Art Museum.
The Four Seasons Hotel Seattle pampers its guests with 147 sumptuously appointed guest rooms and suites, boasting floor-to-ceiling windows, dazzling views of the Puget Sound, and indulgent soaking tubs.
Awaken your senses at the hotel's acclaimed Goldfinch Tavern, showcasing contemporary northwest cuisine, or revel in a rejuvenating treatment at the award-winning spa. The hotel's pièce de résistance is the magnificent infinity-edge outdoor pool and hot tub, with sweeping panoramas of Elliott Bay and the Olympic Mountains.
With its world-class service, unrivaled amenities, and awe-inspiring ambiance, Four Seasons Hotel Seattle offers a truly unforgettable luxury experience.
In conclusion, Seattle is a city of boundless enchantment and excitement, and these luxury hotels embody the very essence of the Pacific Northwest experience.
From historic elegance to modern sophistication, the Fairmont Olympic, Lotte Hotel, and Four Seasons Hotel Seattle provide an exceptional array of accommodations to delight and inspire even the most discerning traveler.
Mid-Range Hotels In Seattle
Nestled in the heart of downtown Seattle, Hotel Theodore offers its guests a perfect combination of elegant design and modern amenities, making it an ideal choice for travelers seeking a luxurious yet affordable accommodation option.
Upon entering Hotel Theodore, you'll be greeted with a stunning display of artistic interior designs and stylish furnishings, exuding an atmosphere that's both welcoming and chic.
Simultaneously, at this exuberant property, guests can enjoy top-notch facilities such as an in-house restaurant serving delectable cuisine, a fully-equipped fitness center, and a cozy lounge area that's perfect for unwinding after a day's adventure.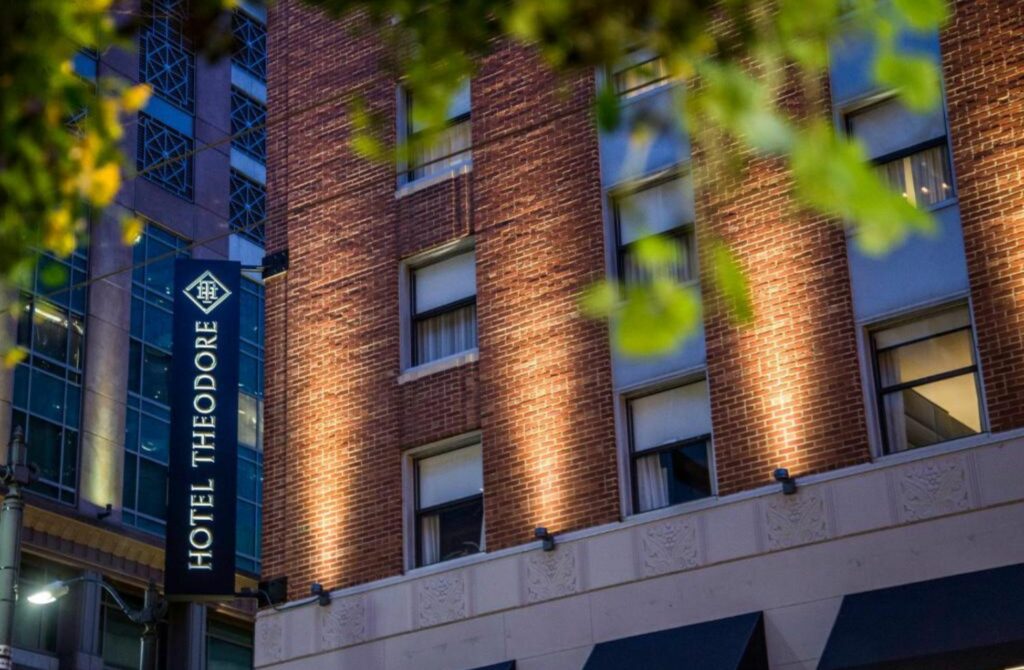 Dazzling guests with its dynamic and captivating design, W Seattle stands tall in the city's bustling hub, offering a perfect urban retreat to both business and leisure travelers. This remarkable hotel exudes an electric and lively atmosphere showcasing cutting-edge interior designs, coupled with exceptional amenities.
W Seattle welcomes you to dive into its upbeat vibe, featuring a spectacular Living Room Bar – an ideal spot for socializing and sipping on artisanal cocktails while enjoying live music and events.
Here, guests can also indulge in a culinary adventure at the onsite TRACE Restaurant, offering mouthwatering, locally-sourced dishes that celebrate the bounty of the Pacific Northwest.
When it comes to relaxation and rejuvenation, W Seattle's stylishly chic rooms and suites promise utmost comfort and convenience, each adorned with signature furnishings, plush bedding, and mesmerizing city views.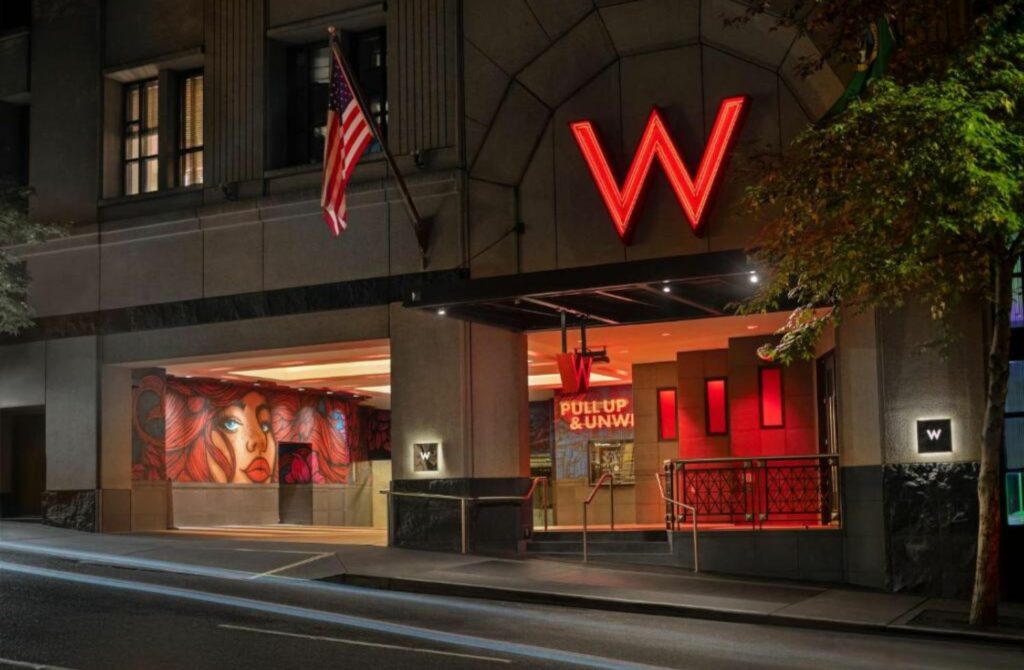 These alluring mid-range accommodations in downtown Seattle cater to travelers' every whim, providing personalized service, impeccable facilities, and unrivaled locations. Hotel Theodore, Lotte Hotel Seattle, and W Seattle await your arrival, ready to embark on a thrilling journey of discovery, excitement, and indulgence.
Don't miss the opportunity to elevate your Seattle experience by staying in one of these splendid properties!
Boutique Hotels In Seattle
Seattle is home to a myriad of unique and exquisite boutique hotels that offer an authentic experience to travelers. With appealing designs, prime locations, and exceptional amenities, these hotels truly stand out.
Among them, the Hotel Sorrento, Hotel 1000, Hotel Max, and Arctic Club provide unparalleled charm, making them ideal choices for any discerning visitor to the Emerald City.
Hotel Sorrento is a timeless gem nestled in the heart of Seattle. This storied hotel, located near historic Pioneer Square, boasts Italian Renaissance-style architecture, ensuring every guest is enveloped in an ambiance of elegance and grandeur. Its beautifully appointed guest rooms and suites exhibit charm through their vintage furnishings, classic artworks, and warm tones.
The hotel's Dunbar Room delights its diners with exquisitely crafted culinary delights, while the serene hotel garden offers a moment of tranquility amid the city bustle. At Hotel Sorrento, no detail is too small – be it the welcoming atmosphere, impeccable service, or soothing melodies emanating from the antique piano.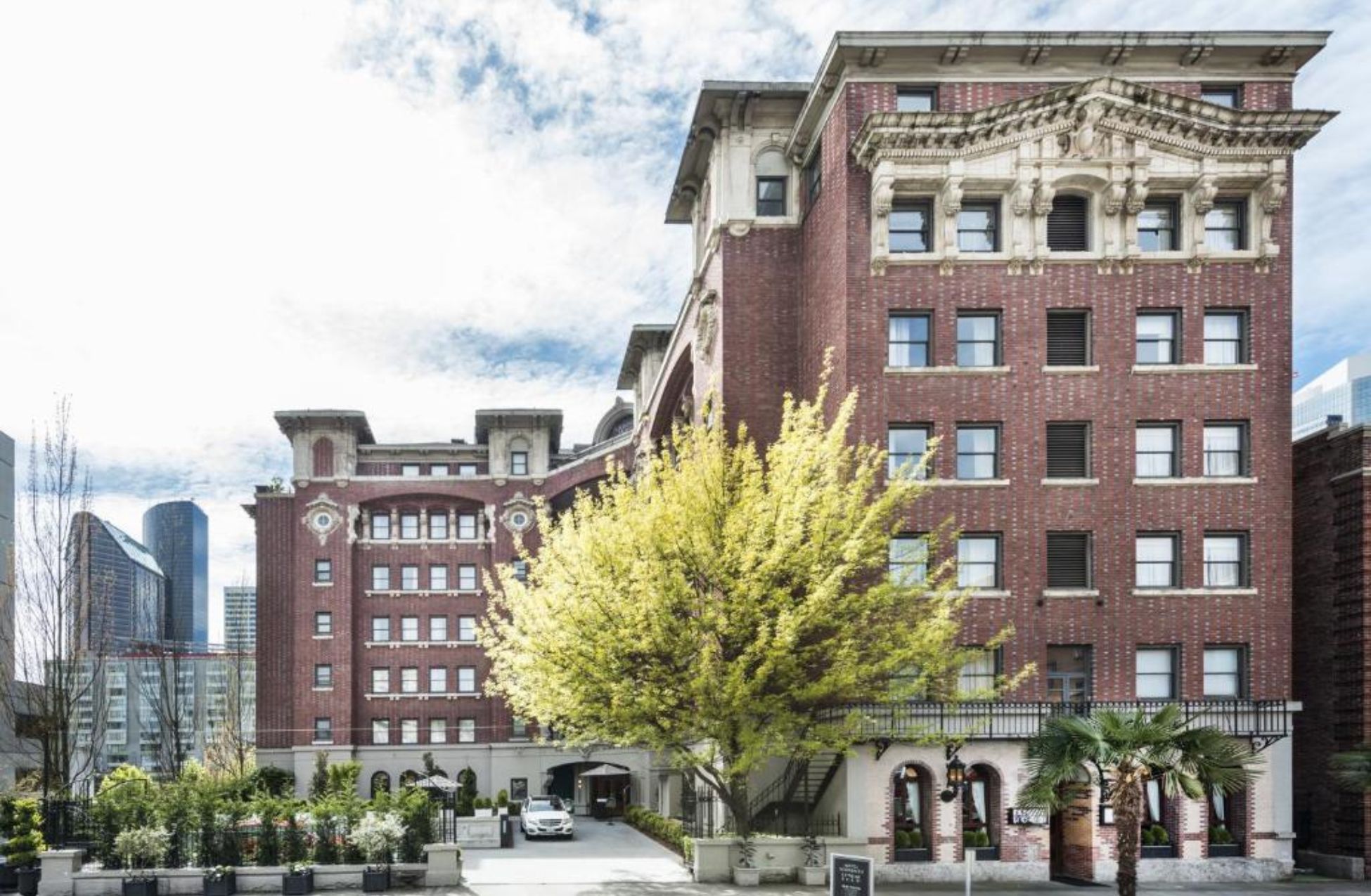 Hotel 1000 stands as an epitome of modern luxury in downtown Seattle. This stylish and sophisticated boutique hotel features a contemporary design with warm colors and thoughtful amenities. The spacious guest rooms are filled with natural light and offer stunning views of the city skyline or waterfront.
Each room boasts state-of-the-art technology, such as digital temperature control and electronic curtains, alongside luxurious deep soaking tubs.
Hotel 1000 also provides outstanding on-site amenities ranging from a full-service spa, a world-class golf simulator, to an inviting, intimate lounge where guests can unwind with a glass of their favorite spirit.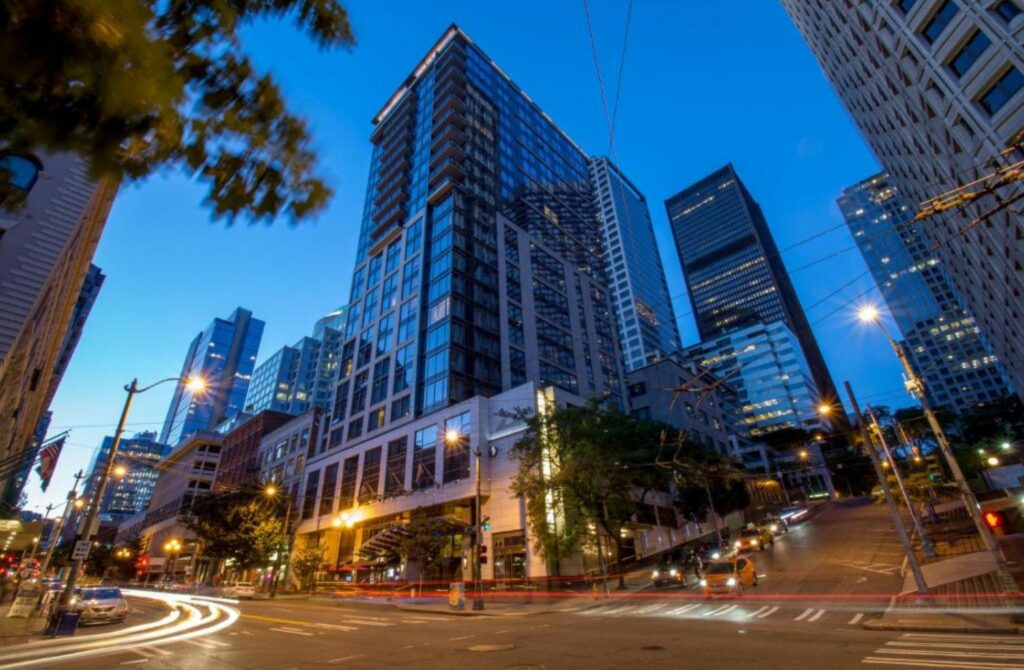 Hotel Max exudes artistic vibrancy, making it the perfect abode for culture enthusiasts. Situated within walking distance of the famous Pike Place Market, this boutique establishment evokes creativity with its themed rooms exhibiting a curated collection of works by local artists.
The Provenance Signature amenities available in every room, such as meticulously selected local snacks, offer a superb, unforgettable guest experience. Foodies would rejoice in the refined culinary creations served at the alluring Miller's Guild, the exclusive on-site restaurant and lounge.
Hotel Max's passionate and knowledgeable staff are always ready to guide guests and make their stay truly memorable.
The historic Arctic Club is a luxurious boutique hotel that transports its guests to a bygone era. Housed in a stunning Beaux-Arts building listed on the National Register of Historic Places, this hotel's distinctive exterior features terra cotta walrus heads and striking architecture.
Inside, the awe-inspiring Dome Room beckons guests to relax beneath its intricate Tiffany stained-glass canopy. Located near the thriving Pioneer Square, the Arctic Club offers a harmonious blend of old-world sophistication and modern amenities, including a well-equipped fitness center and exceptional event spaces.
Moreover, its guest rooms are adorned with plush fabrics, marvelous custom furnishings, and deluxe bath amenities – ensuring a sumptuous stay filled with comfort and elegance.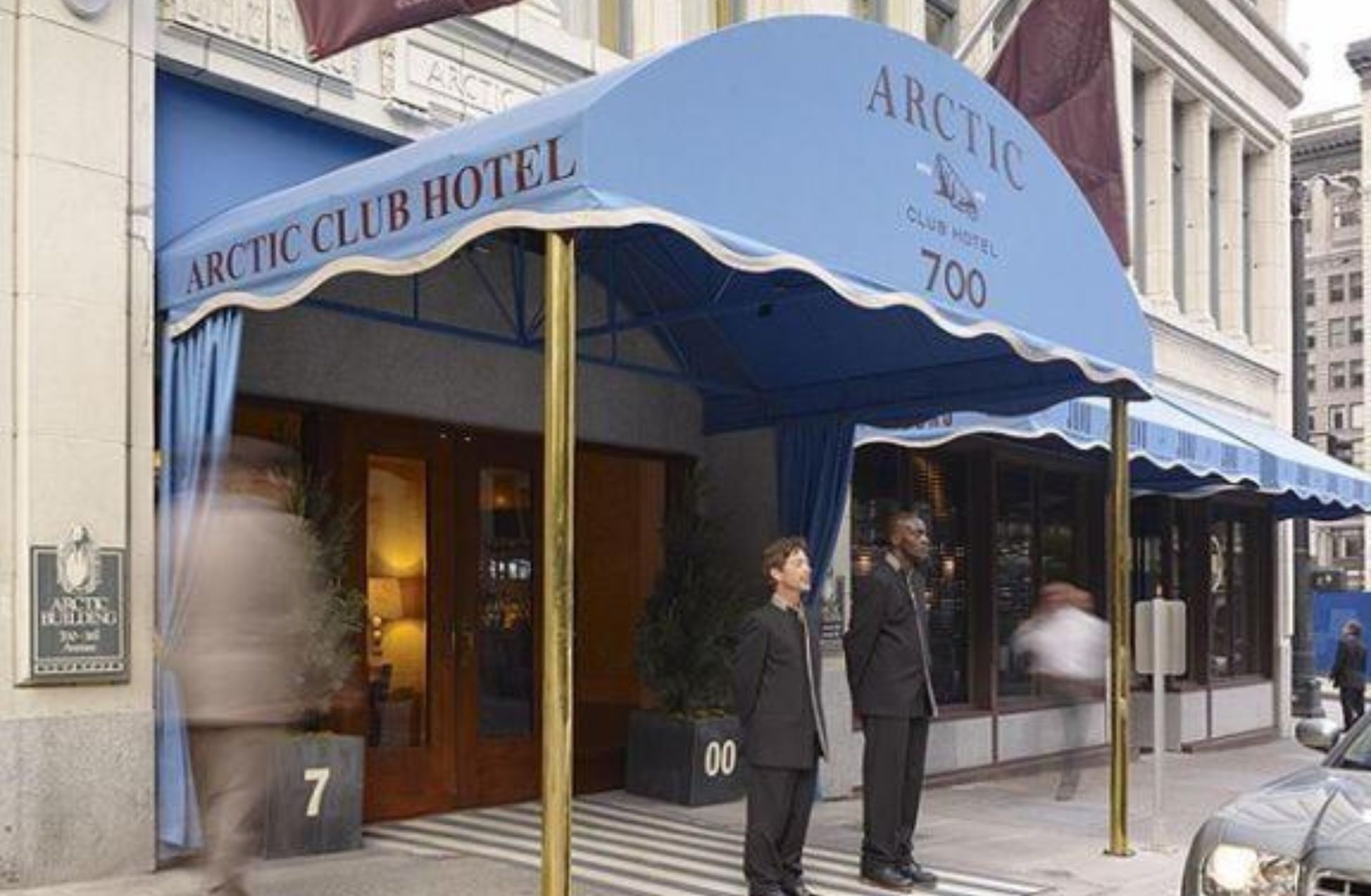 Each of these boutique hotels in Seattle possesses a distinctive allure, be it Hotel Sorrento's historic charisma, Hotel 1000's modern opulence, Hotel Max's artistic charm, or Arctic Club's vintage grandeur.
Every discerning traveler exploring Seattle can choose one that best complements their tastes and preferences, making their stay in the Emerald City an unforgettable experience.
Budget Hotels In Seattle
Seattle, the vibrant Emerald City, offers a wide range of budget hotels that don't skimp on style, comfort, or amenities. For those visiting this enchanting city on a budget, rejoice as you're about to discover some affordable yet exceptional lodging options!
Hotel Ballard is a gem tucked away in the lively neighborhood of Ballard. This charming boutique hotel combines luxury and affordability in a chic, impeccably-designed space. Guests will find themselves surrounded by Scandinavian-inspired interiors, boasting warm tones, elegant details, and sumptuous textures.
Hotel Ballard's location not only places you steps away from the trendy bars, restaurants, and boutiques of Ballard but also provides easy access to downtown Seattle and other popular neighborhoods.
With its delightful in-house restaurant, inviting ambiance, and attentive staff, Hotel Ballard leaves no stone unturned to ensure an unforgettable stay.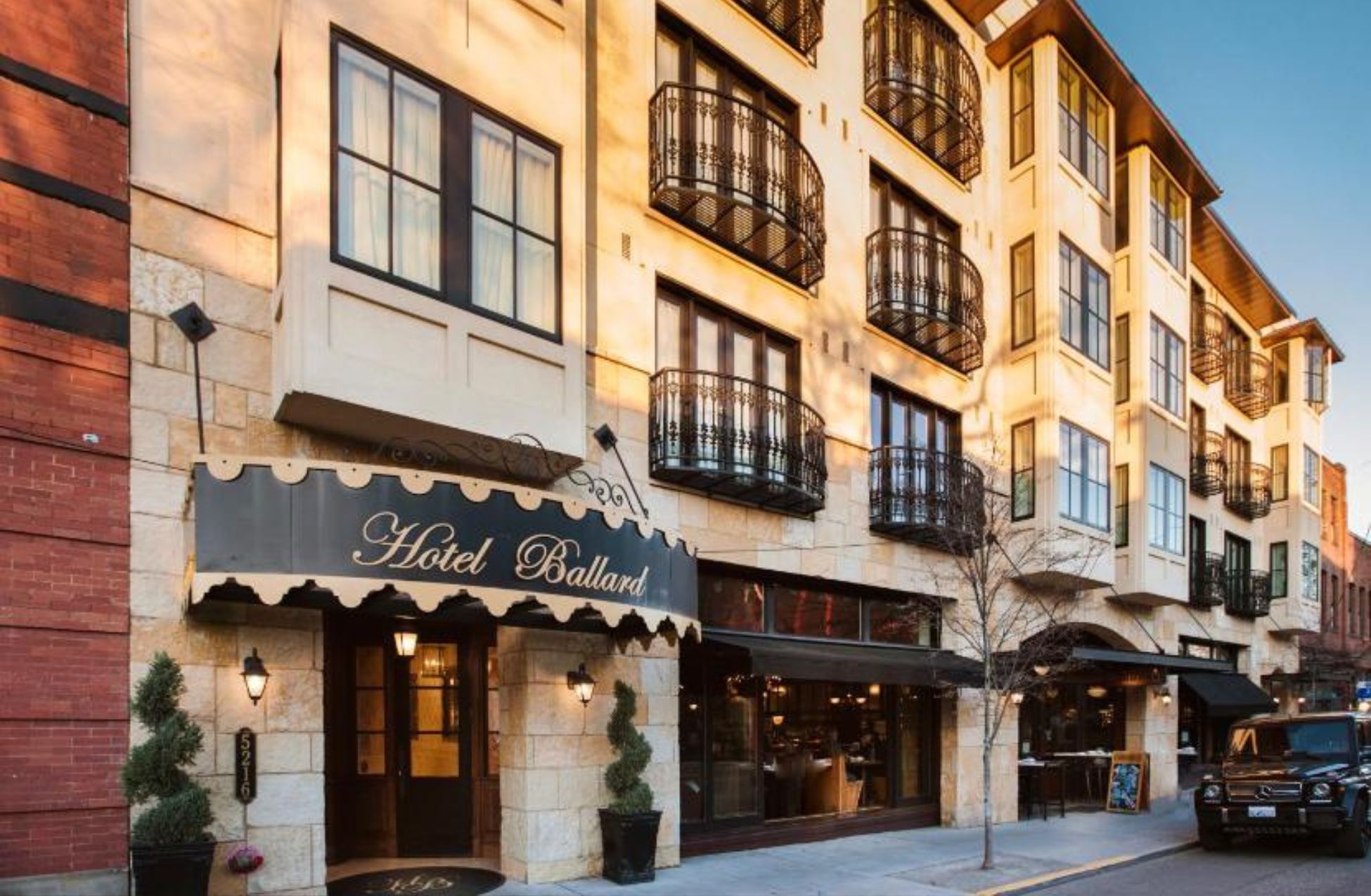 Another excellent budget option is The Graduate. Conveniently located in the heart of Seattle, this trendy and spirited hotel pays homage to the city's rich academic and artistic heritage. The design and decor are a delightful blend of contemporary chic and nostalgic charm, inviting guests to revel in its cozy, collegiate-inspired atmosphere.
The Graduate offers an array of modern amenities and surprises, including a rooftop bar, fitness center, and even complimentary bike rentals, making this hotel the ultimate destination for the culturally-curious traveler.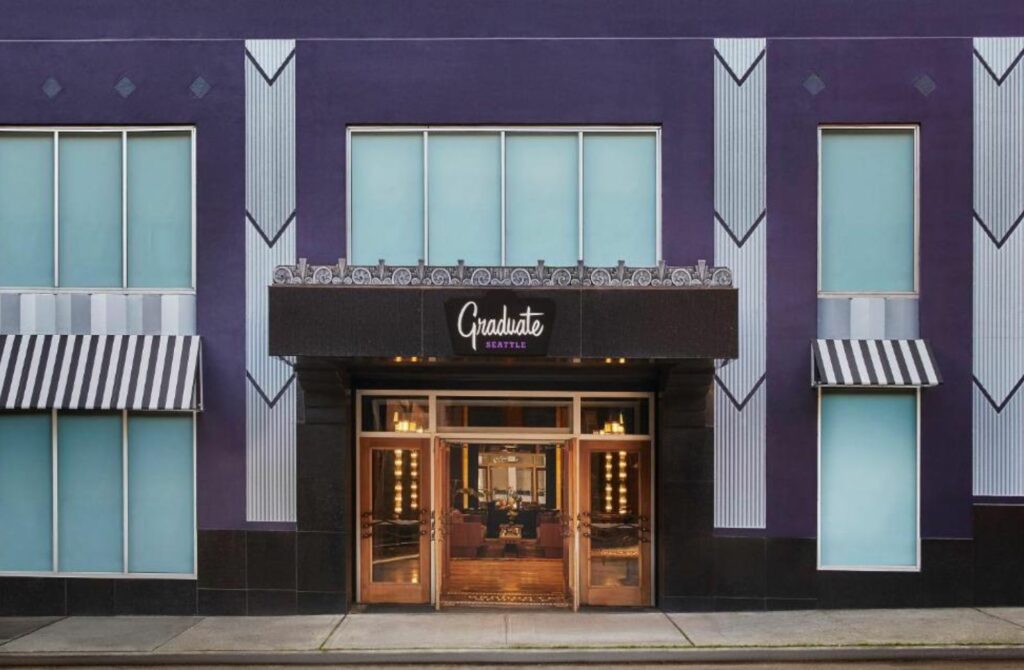 When it comes to affordable lodging in Seattle, the University District boasts an array of options that cater to a range of preferences. One standout property in this vibrant neighborhood is the Modern and Warm House.
This charming accommodation offers guests a welcoming home-away-from-home experience, featuring garden views, patios, and inviting living spaces. If you're a movie enthusiast, you'll be delighted to know that there are also some notable movies set in Washington DC that you can enjoy during your stay.
The convenient location provides easy access to both the University of Washington and downtown Seattle, making it ideal for travelers who wish to explore the best of both worlds.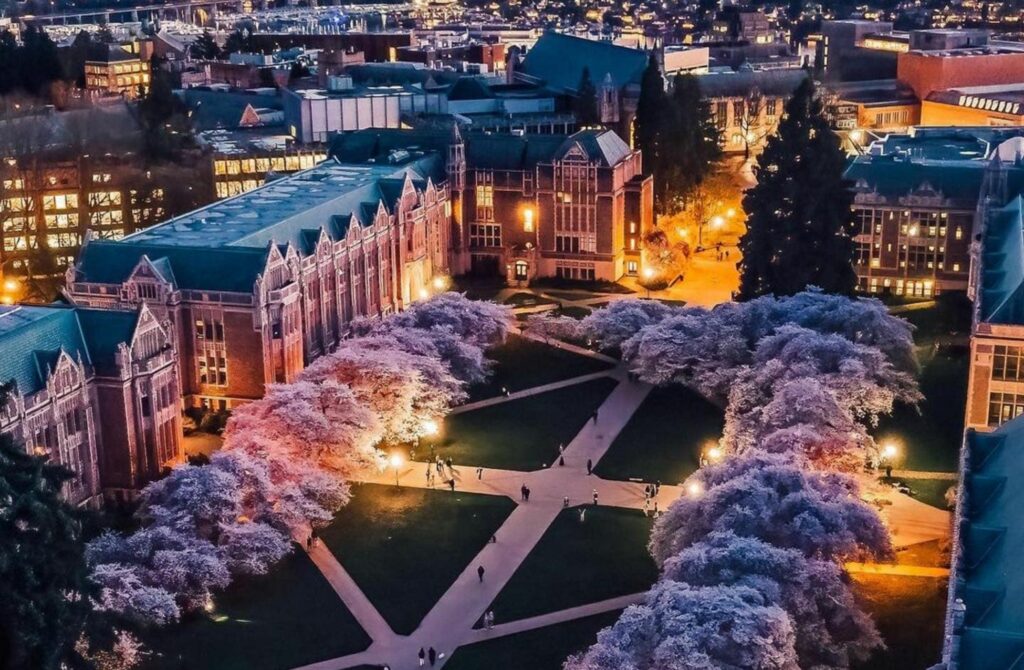 Another fantastic budget option in the University District is Staypineapple, The Maxwell Hotel. Located within walking distance to Seattle Center and downtown attractions, this colorful and contemporary hotel boasts a unique pineapple motif that carries through to every detail.
With modern amenities like free Wi-Fi, a fitness center, and an indoor pool, The Maxwell Hotel offers guests a memorable and enjoyable stay without breaking the bank.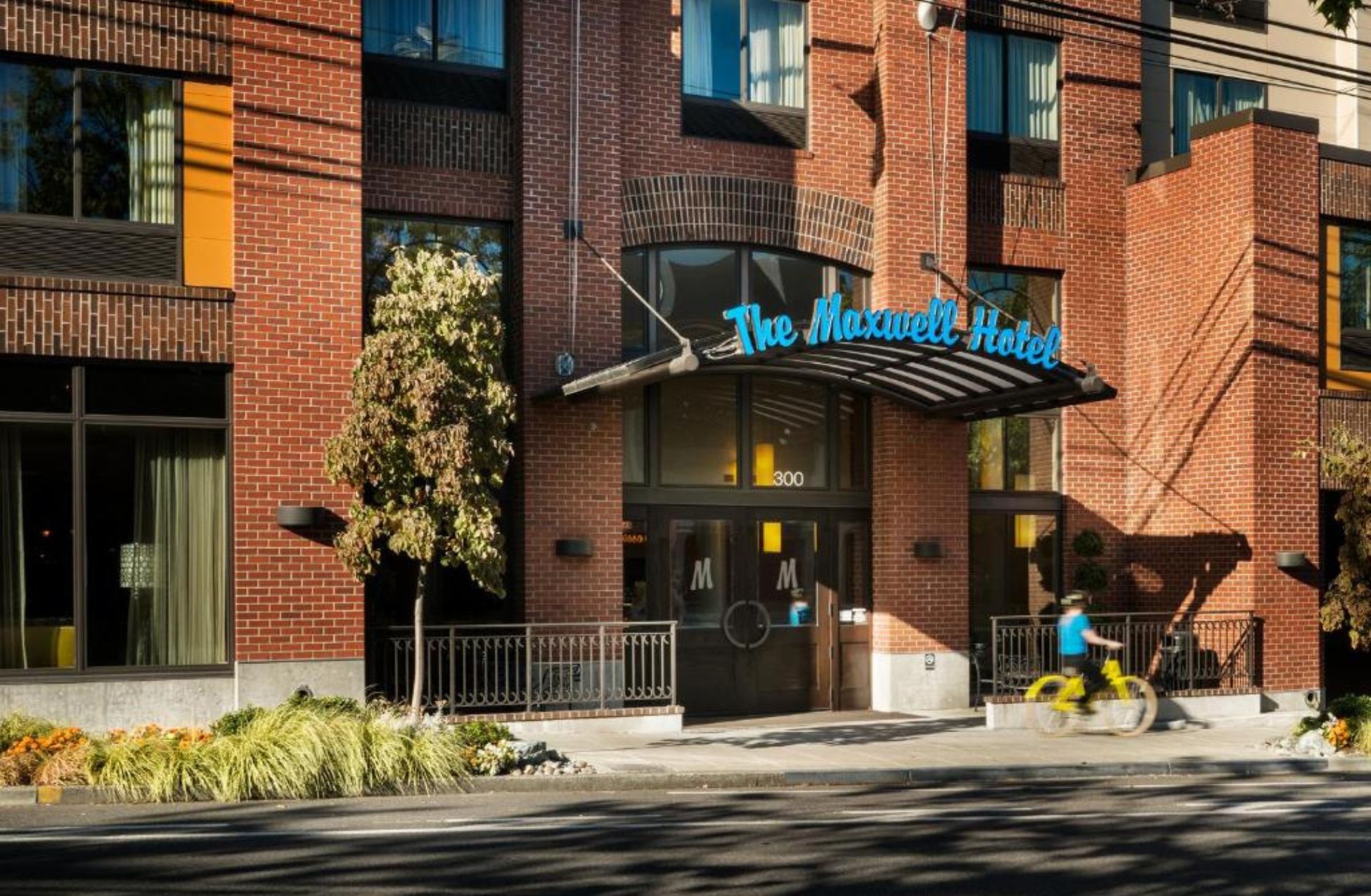 Embark on your journey to Seattle and rest assured knowing that these fabulous budget hotels offer all the comforts, style, and amenities you need, making your trip to the Emerald City truly unforgettable.
Hotels With A View In Seattle
Seattle is a city known for its stunning vistas, from the iconic Space Needle to the serene Puget Sound and Elliott Bay. Choosing a hotel with a view in Seattle means being treated to some of these breathtaking scenes without even having to step outside.
In this section, we will explore a few hotels that not only offer luxurious amenities and unparalleled hospitality but also boast mesmerizing views of the city and its surroundings.
Inn At The Market is a charming boutique hotel nestled in the heart of Pike Place Market. This prime location means that guests are only steps away from the lively atmosphere of the market, with its fresh produce, eclectic shops, and vibrant street performers.
The hotel itself features elegant and modern design, offering spacious guestrooms equipped with floor-to-ceiling windows. These expansive windows allow for unobstructed views of Elliott Bay, Puget Sound, and the surrounding cityscape.
After a long day of exploring, guests can relax on the hotel's rooftop deck, where the panoramic views stretch out before them like a living painting. Whether it's a fiery sunset over the Sound or the sparkling city lights beneath a starry sky, Inn At The Market presents a picturesque setting for a memorable stay in Seattle.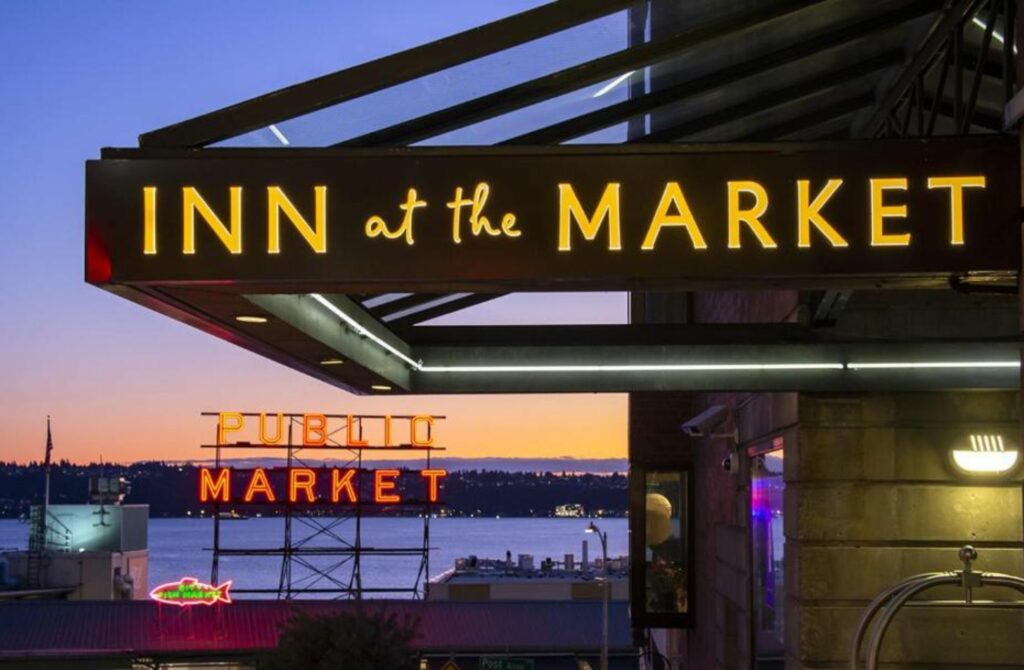 The Edgewater is another remarkable hotel in Seattle, boasting an extraordinary location right on Elliott Bay. Perched on one of Seattle's historic piers, this hotel has the unique distinction of being the city's only over-water property.
The contemporary design, inspired by the Pacific Northwest, incorporates natural elements such as wood and stone, evoking a sense of tranquility and warmth. Most guestrooms feature mesmerizing, wide-angle views of the bay, Puget Sound, and the ever-present silhouette of the Olympic Mountains.
For a truly unforgettable experience, some rooms even offer vistas of the iconic Space Needle or the city's shimmering skyline. The Edgewater's enchanting ambiance and unparalleled waterfront scenery make it a top choice for visitors seeking the best Seattle has to offer.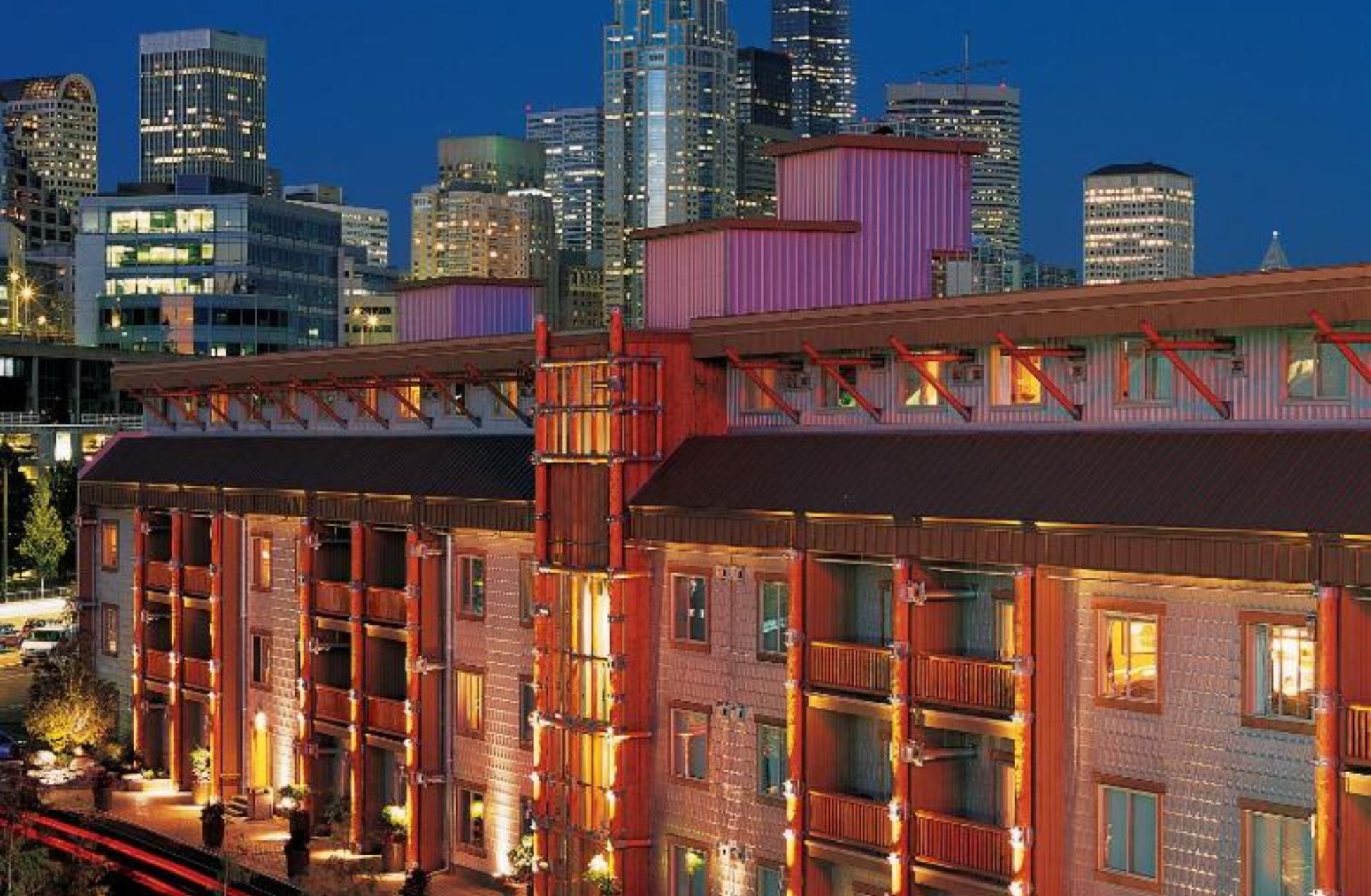 Thompson Seattle is a sleek, modern hotel well-positioned to offer unforgettable views of the city, Elliott Bay, and Puget Sound. Situated near the waterfront, its close proximity to some of the city's most iconic attractions makes it a popular choice among discerning travelers.
The beautifully appointed guestrooms boast floor-to-ceiling windows that act as ever-changing canvases, showcasing the dynamic beauty of the surrounding landscapes. At the end of a busy day, visitors can unwind at the hotel's hip rooftop cocktail bar, which serves as a social hub in downtown Seattle.
From this vantage point, the captivating blend of natural beauty and urban charm is nothing short of breathtaking.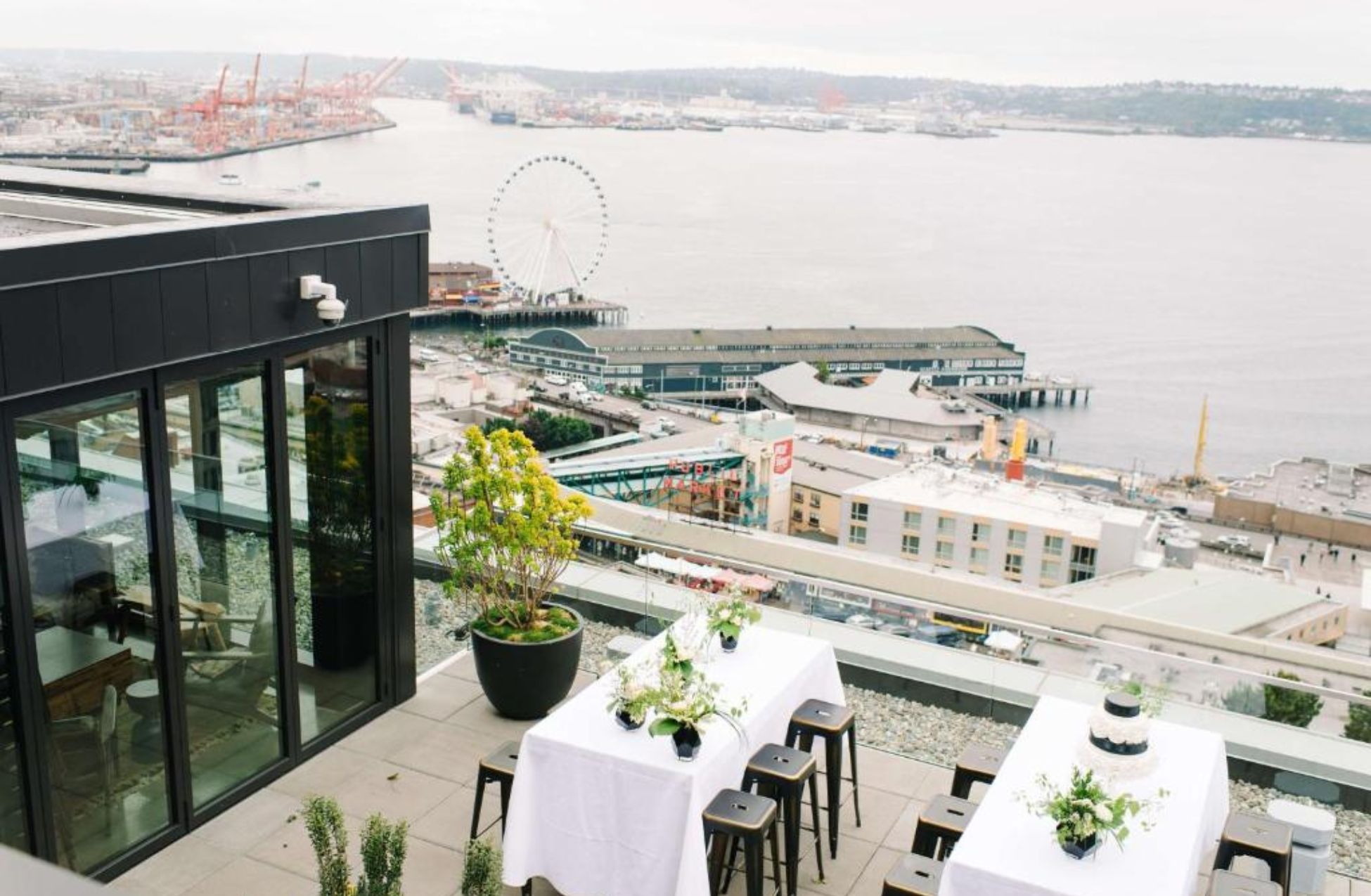 Each of these hotels encapsulates the essence of Seattle, offering luxurious accommodations and capturing the enchanting beauty of the city's landmarks and natural wonders. Eager travelers seeking a hotel with a view in Seattle need look no further than these remarkable choices, each promising an unforgettable experience that will leave them longing to return.
Hotel With A Pool In Seattle
Nestled amidst the breathtaking Emerald City, Seattle's hotel scene boasts an impressive luxurious accommodation that feature a stunning pool facility.
Whether you wish to take a rejuvenating dip after a long day exploring the vibrant city center or simply lounge poolside and bask in the Washington sun, this exceptional hotel offer an oasis of relaxation and indulgence for the most discerning travelers.
For additional travel inspiration, make sure to explore the many things to do in Washington DC, as this vibrant city offers a wide range of historical and cultural attractions.
or those searching for the perfect union of upscale amenities and eco-friendly practices, the Hyatt At Olive 8 is a match made in heaven. This standout property is recognized as one of Seattle's premier green hotels. While staying at this LEED Silver-certified gem, you'll be enamored by its sublime 65-foot heated indoor saline lap pool.
Replete with floor-to-ceiling windows that allow for abundant natural light, this stunning pool area is the ultimate urban sanctuary to unwind in style. The rooms are fitted with modern furnishings and boast refreshing interiors that reflect the hotel's commitment to sustainability.
To top it off, Hyatt At Olive 8 offers an inspired gastronomic experience with regional and seasonal ingredients sourced from the abundant Pacific Northwest.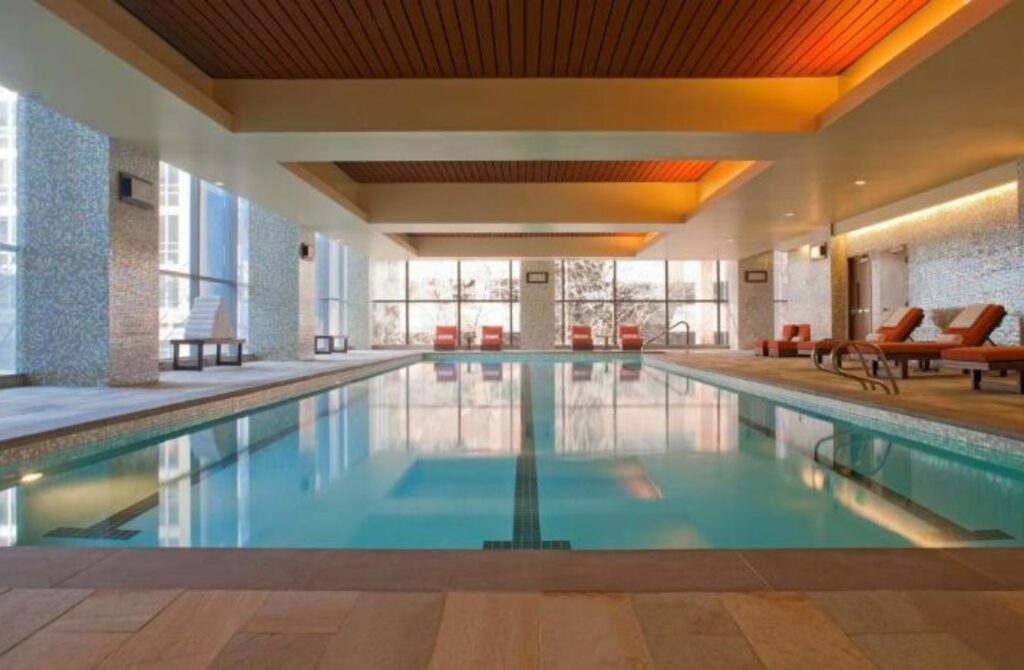 Last but certainly not least, the Seattle Marriott Waterfront proudly takes its place among the most enchanting hotels offering picturesque pool facilities within the city. Situated along the shimmering waterfront, this esteemed property offers an idyllic location, providing guests with easy access to major attractions and the city's celebrated dining scene.
The hotel's indoor-outdoor connecting pool allows guests to enjoy both a refreshing dip and the crisp sea breeze.
Coupled with the upscale amenities in each sophisticated guestroom and a fantastic culinary journey at its on-site restaurant, you'll undoubtedly create lasting memories at the Seattle Marriott Waterfront.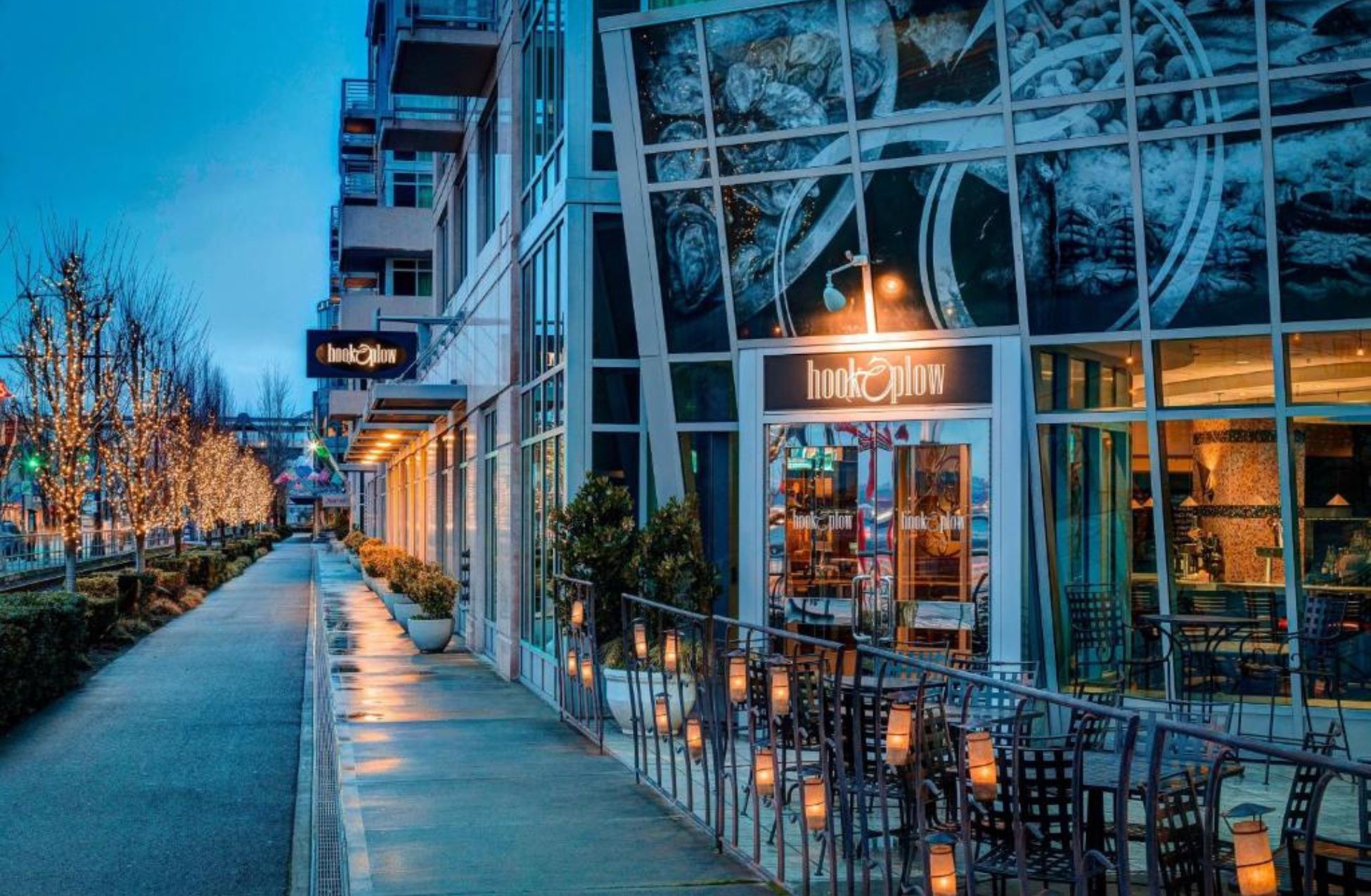 In conclusion, these stellar hotels with their remarkable pools stand as a testament to Seattle's extraordinary hospitality landscape. Packed with world-class facilities, exceptional service, and prime locations in the heart of the city, they offer discerning travelers an unparalleled experience, promising unforgettable moments and cherished memories.
Hotel With Free Parking In Seattle
Immerse yourself in the ambiance of some of the finest hotels with free parking in Seattle. From downtown sophisticates to waterfront gems, you will be spoilt for choice as you explore these remarkable accommodations within walking distance to major landmarks and attractions.
Situated in the bustling heart of downtown, The Sound Hotel Seattle Belltown is a destination in and of itself. This contemporary marvel is enveloped in the vibrant streets of Belltown, Seattle's epicenter of arts, music, and fashion. The stylish abode boasts a mere stone's throw away from the iconic Space Needle, waterfront shops, and famed restaurants.
The convenience of free parking is an added luxury for those who prefer exploring the city by car.
The chic and sophisticated interiors of The Sound Hotel exude an air of refined charm. Guests can delight in generously-sized rooms, sumptuous bedding, and tasteful decor. The hotel features top-notch amenities, including a well-equipped fitness center, on-site restaurant, and impeccable 24-hour concierge service.
What sets The Sound Hotel apart is its dedication to infusing local culture into its design and guest experience. Adorned with curated artwork that showcases Seattle's rich history, the hotel presents a tantalizing blend of timeless elegance and modern comforts.
Book your stay at this gem in the heart of downtown and revel in the luxury of free parking while exploring the city.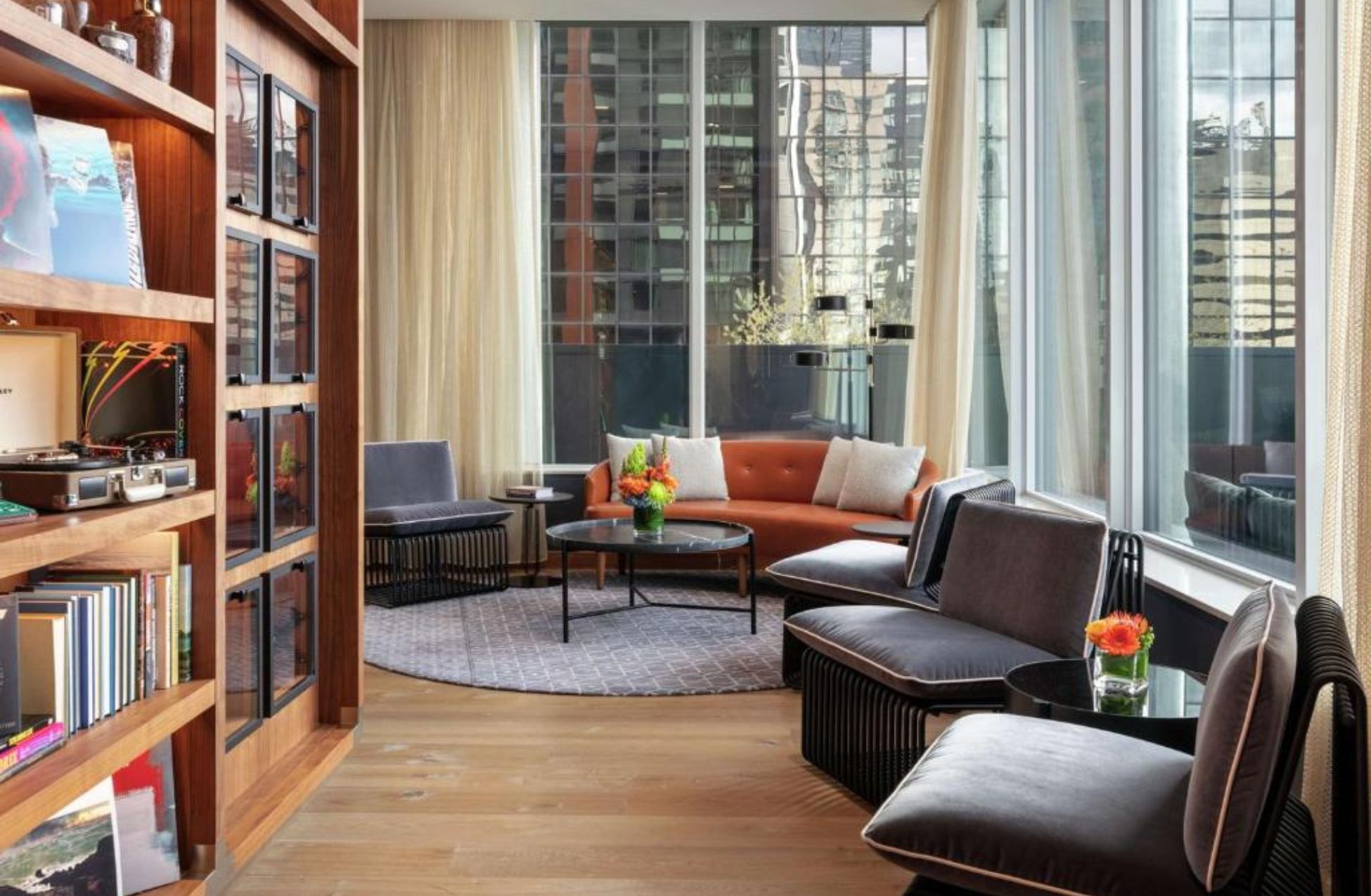 Venture slightly north to the bustling district of South Lake Union, where the sleek and stylish Element Seattle Sea-Tac Airport awaits your arrival. At this sophisticated haven, you can enjoy the perks of a modern urban escape while still having convenient access to the scenic beauty of Lake Union and its waterfront attractions.
Element Seattle Sea-Tac Airport boasts a prime location mere minutes from the vibrant streets of South Lake Union. This contemporary hotel places guests in the ideal spot for exploring the best of Seattle, with numerous museums, parklands, and lakeside adventures all within walking distance.
The Element hotel offers a sophisticated spin on the traditional lodging experience. This cutting-edge accommodation features spacious guest rooms with modern furnishings, fully-equipped kitchens, and signature Heavenly beds for a restful night's sleep.
Additionally, an array of sensational amenities such as an indoor pool, on-site fitness center, and complimentary bike rentals make this hotel a true urban sanctuary.
A true standout among Seattle hotels, Element Seattle Sea-Tac Airport distinguishes itself by offering intuitive, eco-friendly features in every aspect, ranging from sustainable build and design elements to a deliciously wholesome breakfast.
Reserve your stay at this impressive property and enjoy its commitment to excellence, all while indulging in the convenience of free parking.