The soulful city of New Orleans beckons travelers with its vibrant blend of culture, history, and tantalizing cuisine. The city's allure is magnified by the best hotels in New Orleans, each offering more than just an overnight refuge but a gateway to this pulsating city's heart.
Imagine embarking on a journey where every street corner echoes with the melodies of jazz, and every meal offers a symphony of flavors—a journey that begins at your hotel doorstep. The best hotels in New Orleans set the stage for this adventure, their locations intertwining with the city's colorful neighborhoods, each teeming with unique tales and tastes.
Here, architecture captures the passage of time, with historical hotels inviting you into their storied halls. Envision waking in a meticulously refurbished building, where the play of light on ornate woodwork narrates tales of a bygone era.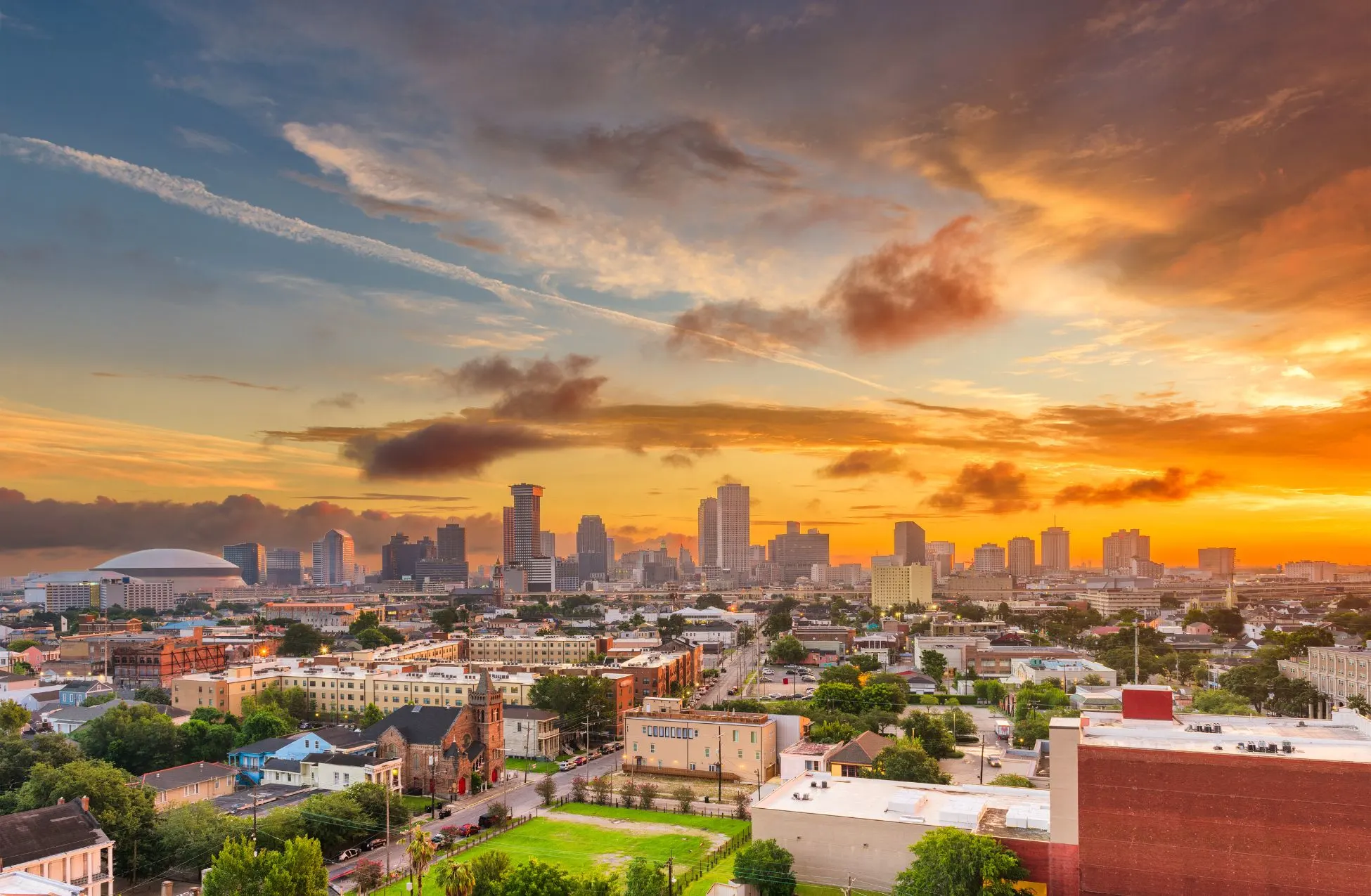 Your room—a careful fusion of antique elegance and bold artistry—immerses you in New Orleans' rich cultural tapestry. This isn't just an accommodation; it's an experience, a living, breathing piece of the city's past.
For an added touch of cinematic allure, consider exploring some captivating movies set in New Orleans, which will add an extra layer of fascination to your stay in this vibrant city.
Beyond the city's historic core, vibrant streets await. New Orleans hums with life, and a prime location can catapult you into the thick of the action. Picture a hotel where the hustle and bustle of the famous French Quarter thrives at your doorstep. Yet, inside, a serene oasis prevails.
Luxurious rooms offer the perfect blend of classic and contemporary comforts, while a lush courtyard provides a tranquil retreat. Here, you're not just a spectator but a participant in the vibrant rhythm of New Orleans.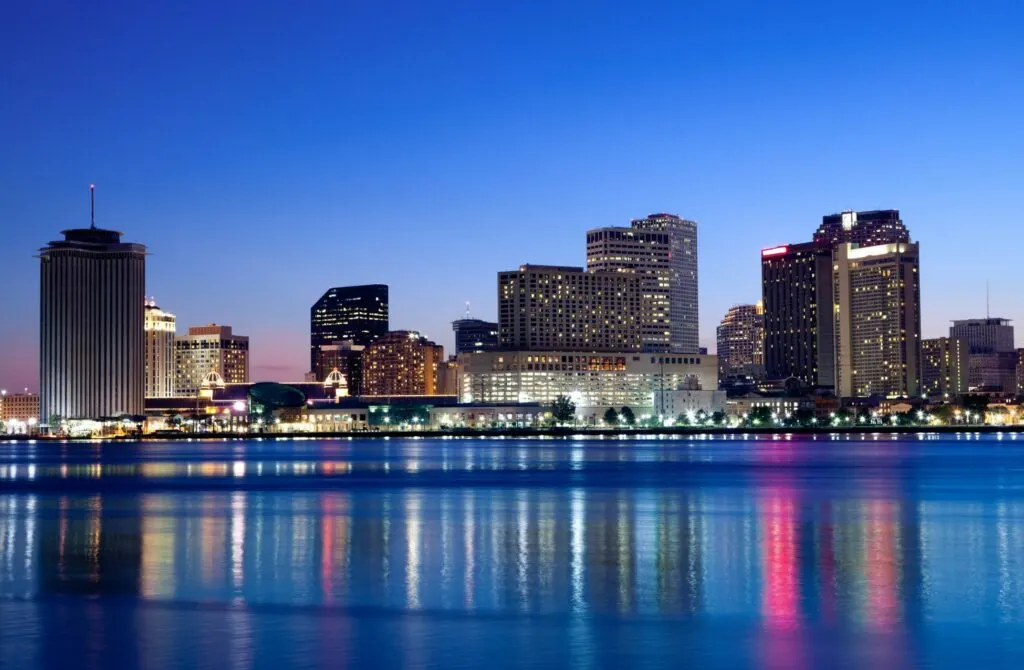 By choosing the best hotels in New Orleans, you're not simply securing a place to rest; you're embarking on a voyage of sensory enchantment. The city's diverse cultural heritage, its music-laden air, its flavorful gastronomy—all these wonders are just a few steps away from your chosen sanctuary.
So, surrender to the distinctive charm of New Orleans and discover an extraordinary experience in one of its unforgettable hotels.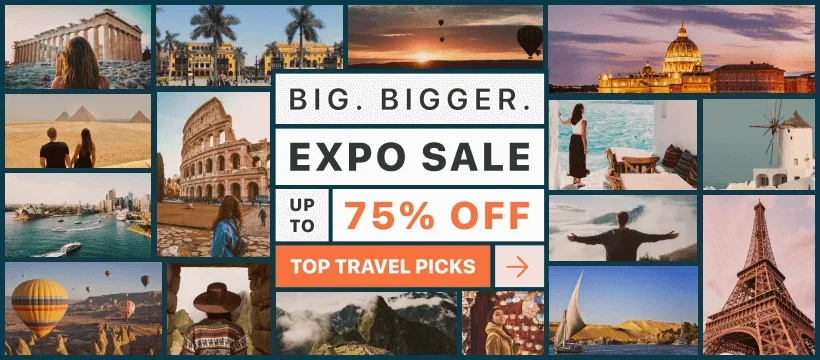 Luxury Hotels In New Orleans
New Orleans, the heart of Louisiana, boasts an impressive array of luxury hotels that are steeped in history and elegance. From the opulent Ritz-Carlton to the romantic Windsor Court Hotel, these exquisite accommodations offer a taste of the city's rich heritage and impeccable hospitality.
The Ritz-Carlton undeniably lives up to its prestigious reputation, nestled within the vibrant French Quarter. This historic hotel offers guests a pampered stay with luxurious amenities such as a top-notch spa, fine dining, and stunningly-appointed rooms. Each step within the hotel is a nod to New Orleans' illustrious past and its present-day splendor.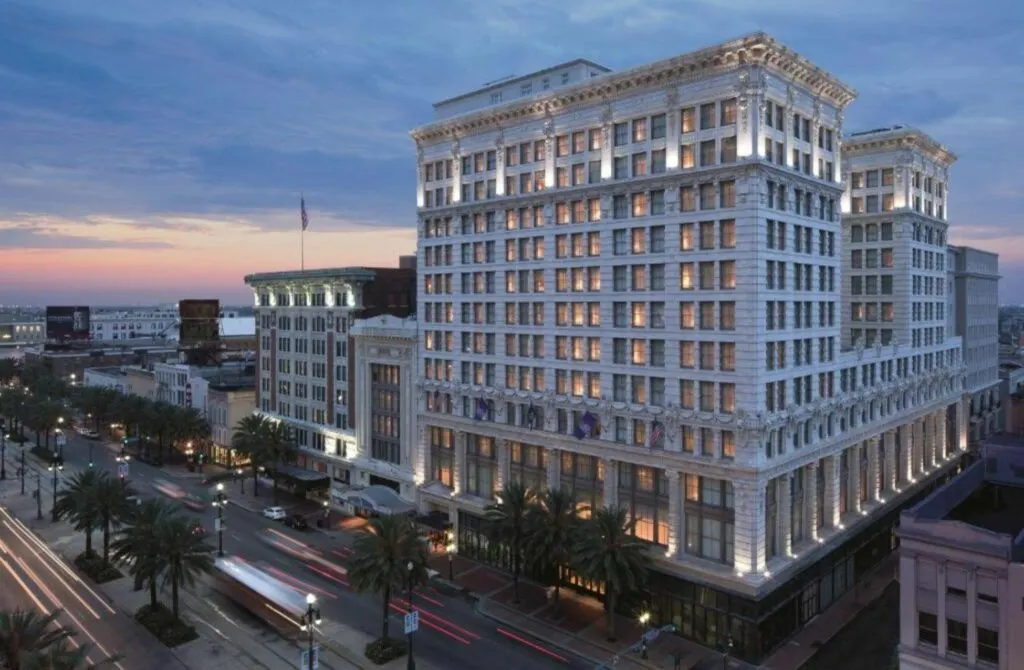 Another marvelous gem within the French Quarter is Windsor Court Hotel. This magnificent property exudes British charm mixed with Southern grace. Complete with an award-winning spa, a stunning rooftop pool, and a world-class restaurant, Windsor Court is indeed a top choice for travelers seeking unparalleled service in an opulent setting.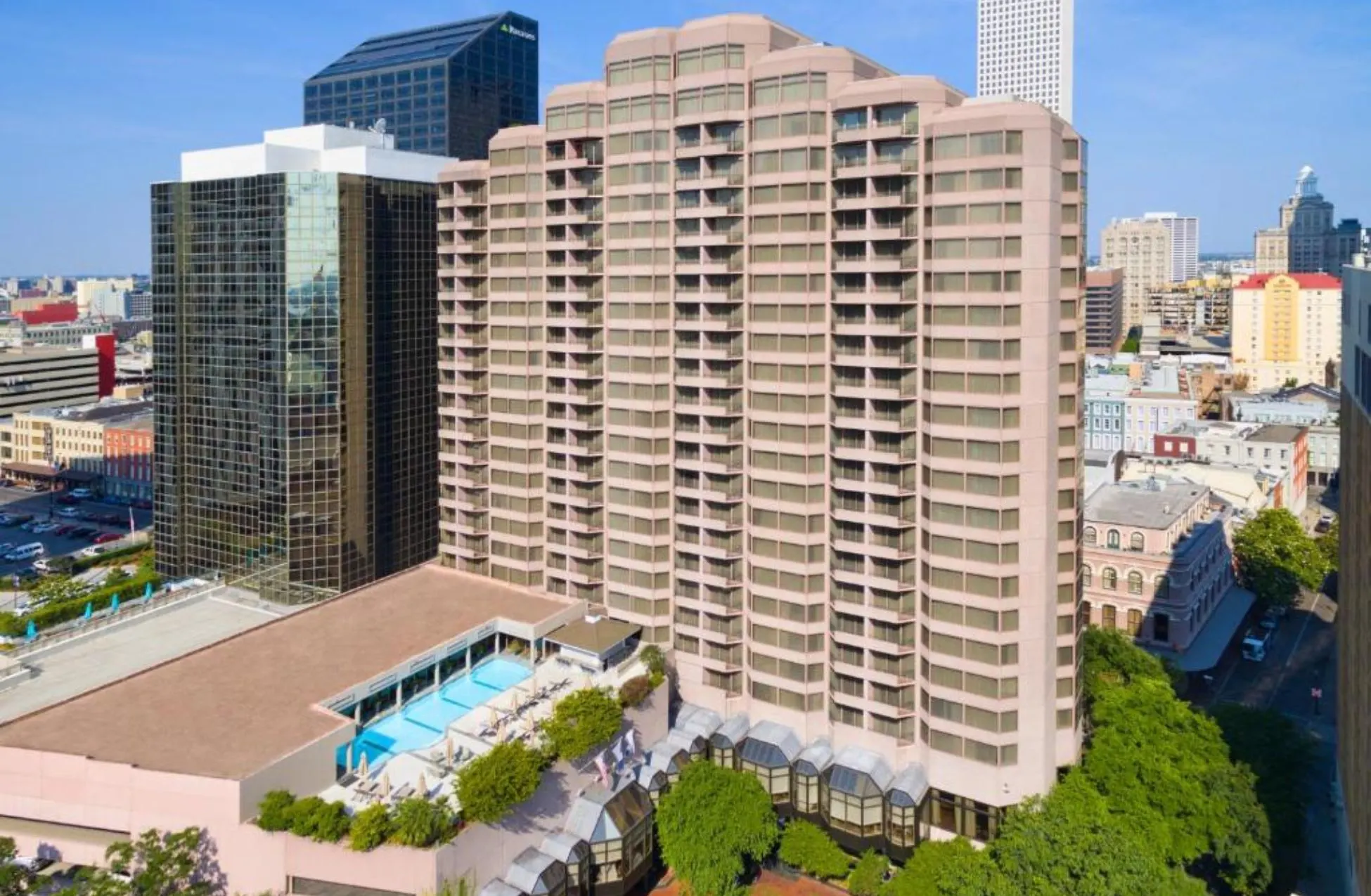 Not to be outdone, The Roosevelt New Orleans, A Waldorf Astoria Hotel enchants guests with its rich history and grandeur. With roots dating back to 1893, this iconic establishment offers a regal experience comparable to the world's finest hotels. Visitors will find themselves marveling at the exquisite chandeliers and gilded accents throughout the property.
The Roosevelt is also known for its glamorous Sazerac Bar, where visitors can indulge in a classic New Orleans cocktail while enjoying the ambiance of an upscale speakeasy.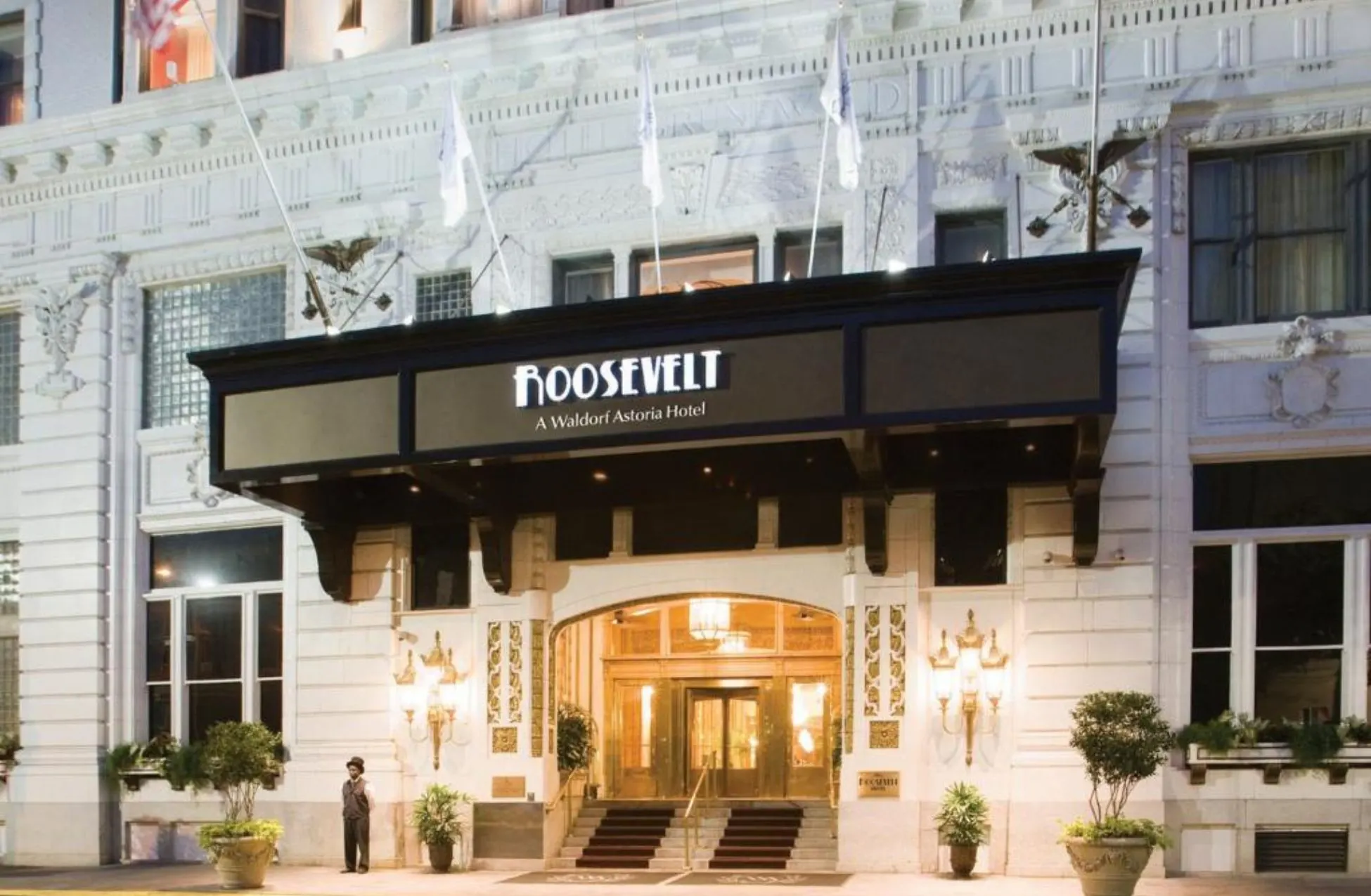 Yet another breathtaking option for luxury lodging is the newly-opened Four Seasons Hotel. Located along the Mississippi River in the burgeoning Warehouse District, this upscale retreat provides guests with sweeping city vistas, refined dining experiences, and immaculate wellness facilities.
Designed to embrace modernity, this hotel is a wondrous fusion of contemporary elegance and historical charm.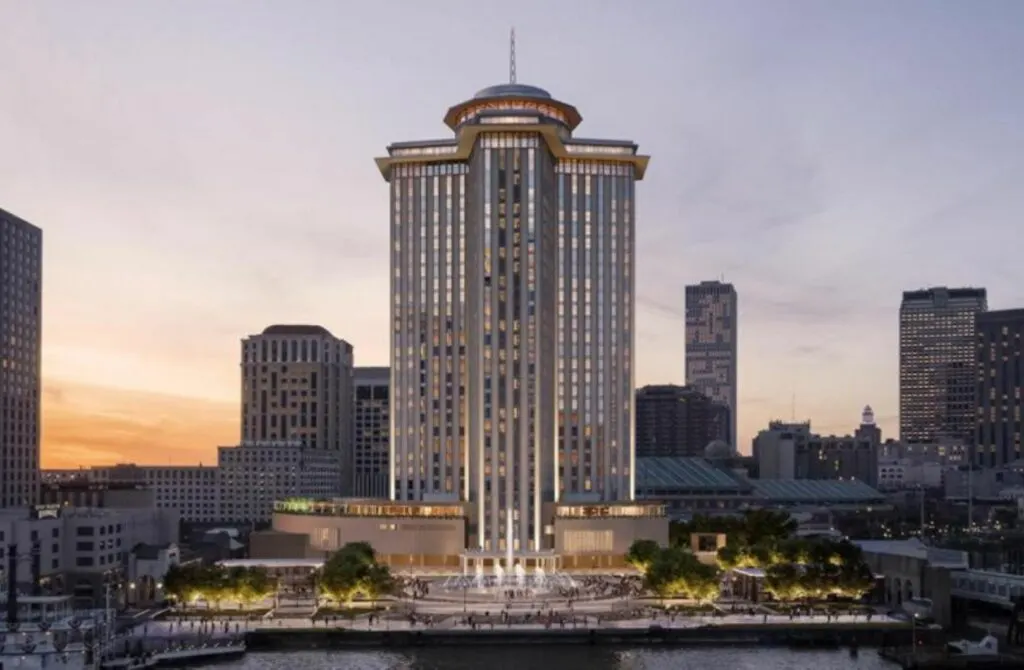 Each of these luxury accommodations provides an exceptional experience for travelers seeking the finest that New Orleans has to offer. Delight in the opulence and style of these historic establishments, and prepare to wholly embrace the magic and allure of enchanting New Orleans.
For those looking to explore more beyond the hotel's walls, don't forget to check our guide to the 24 UNESCO World Heritage Sites in the USA, which might inspire you to venture further and uncover the country's diverse cultural and natural treasures.
Mid-Range Hotels In New Orleans
New Orleans, a city teeming with culture and character, offers a diverse range of mid-range hotels for travelers seeking unique accommodations in the heart of the Big Easy. These hotels combine modern facilities, authentic design, and a true taste of the Crescent City, all within walking distance of the best attractions.
We've handpicked three of the finest mid-range establishments that embrace the storied heritage of New Orleans while delivering unparalleled comfort and service.
Nestled between the vibrant French Quarter and the historic Garden District, Midtown Hotel New Orleans is an urban oasis for seasoned travelers and first-time visitors alike.
With its prime location, guests can conveniently explore the bustling Bourbon Street, dine in famous Creole and Cajun restaurants, or catch a streetcar to the picturesque Uptown area and stroll along the oak-lined St. Charles Avenue. From the moment you arrive, you'll be swept into the warm embrace of New Orleans hospitality as the hotel staff cater to your every need.
Plunge into the refreshing pool after a long day of exploring, or savor a cocktail in the cozy lounge. Each elegantly-appointed room showcases a fusion of contemporary design and local flair, ensuring a memorable stay that embodies the spirit of Nola.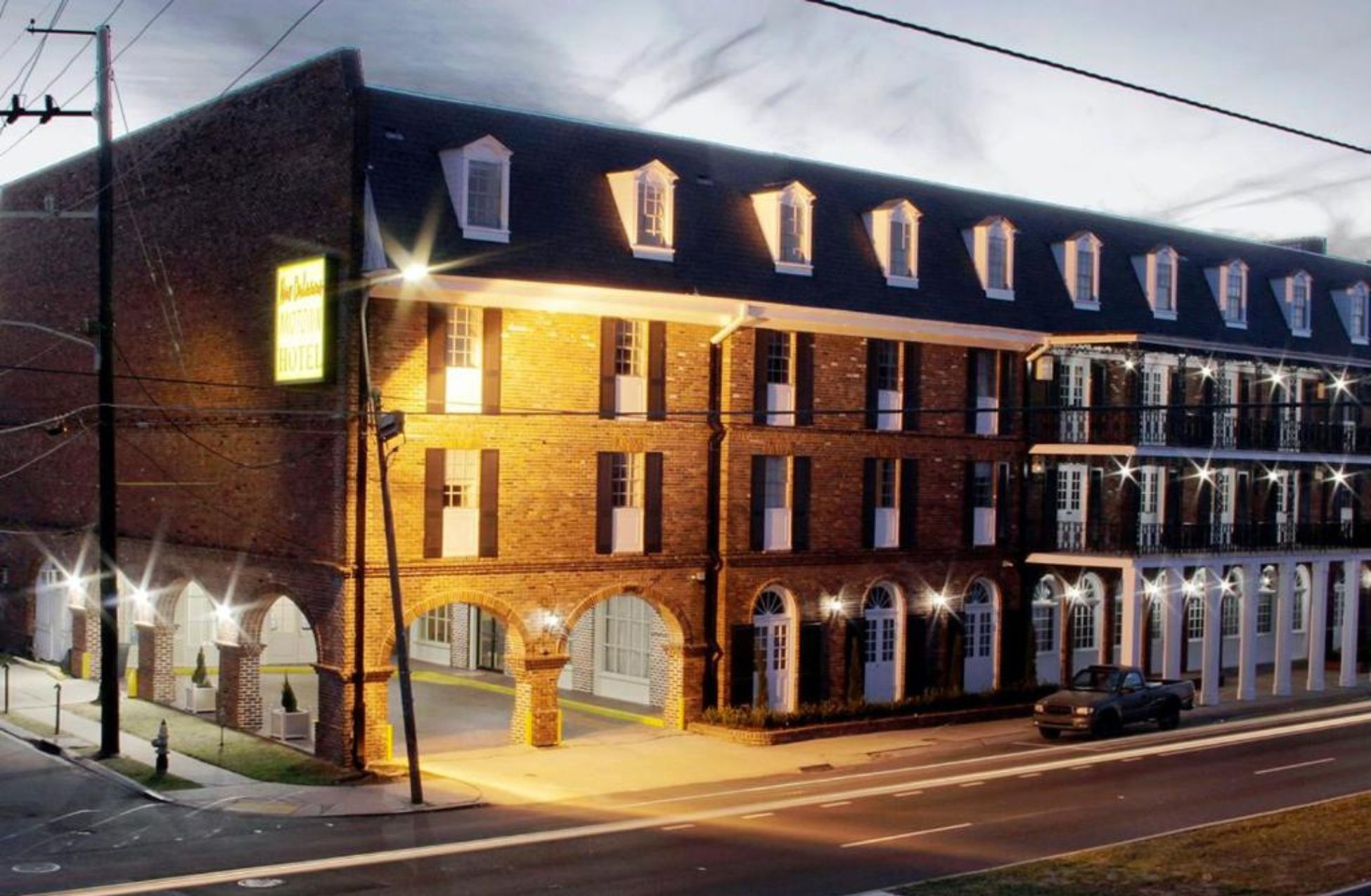 A stone's throw away from the Mississippi River, the One11 Hotel deftly weaves historic charm with modern allure. Conveniently situated in the heart of the Central Business District, this pet-friendly haven is just steps away from iconic landmarks such as Jackson Square and the enchanting Vieux Carré.
The hotel's service is second to none, with friendly staff ready to accommodate your every wish. Whether indulging in the delectable dining options, or basking in the mesmerizing views from the rooftop pool, guests will undoubtedly feel connected to the enchantment of New Orleans.
As you retire to your uniquely designed room, complete with state-of-the-art facilities, the bustle of the city will gently fade, enveloping you in a serene sanctuary that epitomizes the soul of the South.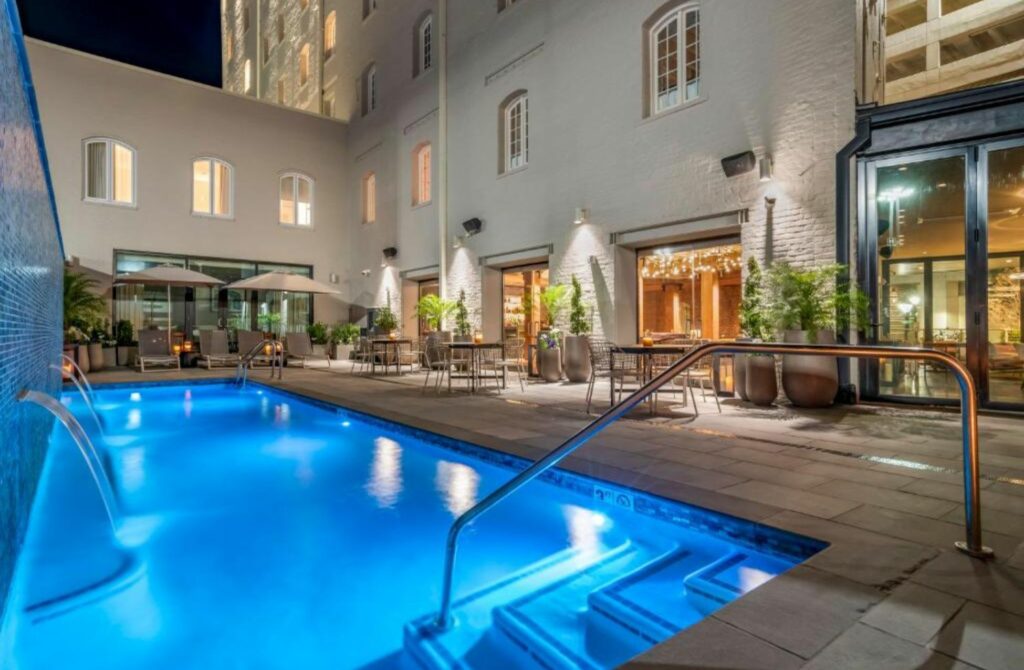 For travelers seeking a laid-back retreat in the genteel Lower Garden District, the Hotel Henry Howard is a boutique gem that should not be overlooked. Capturing the essence of New Orleans' rich heritage, the hotel is housed in a stunning Greek Revival mansion dating back to the 1800s.
As you step into the gracefully adorned lobby, an air of timeless elegance resonates, immersing you in the city's storied past. Each room is distinct, boasting unparalleled craftsmanship and original architectural details, all while offering modern amenities that ensure a luxurious escape.
Situated on the charming St. Charles Avenue streetcar line, the hotel is perfectly placed for exploring the fascinating attractions of the city, as well as the lush parks and stately homes of the historic Garden District.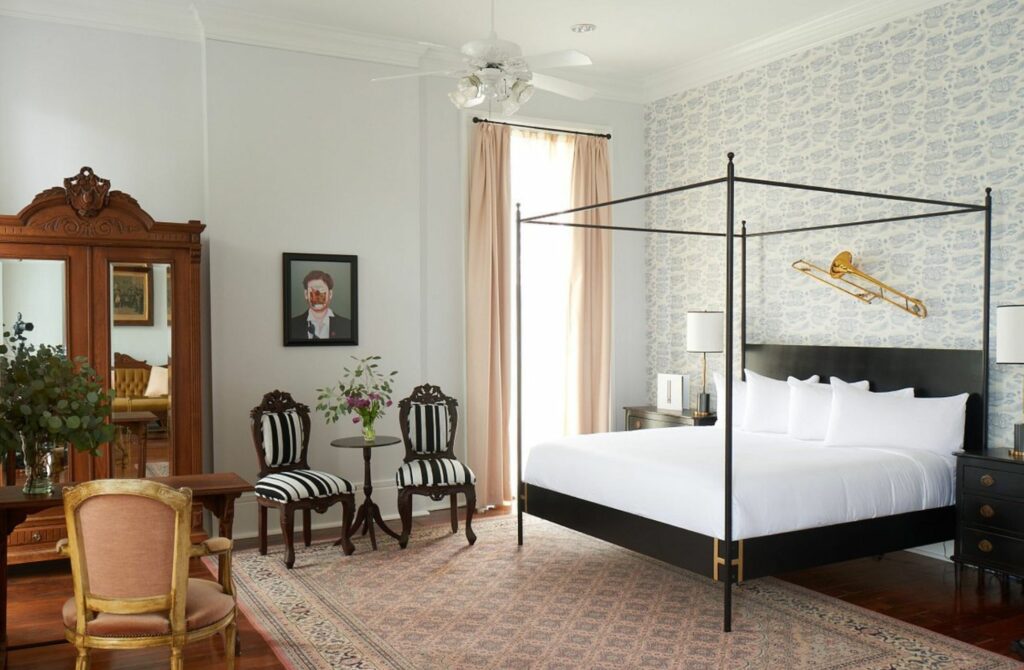 Each of these exquisite mid-range hotels embody the essence of New Orleans, providing guests with an unforgettable experience and a true sense of the city's vibrant atmosphere. By immersing yourself in the unique ambiances and unparalleled services of these establishments, you'll truly uncover the magic that lies within the heart of the Big Easy.
Boutique Hotels In New Orleans
New Orleans is a city full of charm and magic, and it's no surprise that this wonderful destination offers equally captivating boutique hotels. Undeniably, staying in one of these gems allows you to soak in the rich history and culture of the Crescent City.
In this section, we will explore some of the best boutique hotels that showcase stunning design, architecture, location, and amenities.
If you're in the mood for some entertainment, consider exploring some captivating movies set in the USA during your stay, which will add an extra layer of excitement and familiarity to your travel experience.
Just a stone's throw away from the lively French Quarter, lies The Pontchartrain Hotel. Steeped in history and rich with charm, this 106-room boutique hotel embodies the true essence of New Orleans. Explore its reimagined interiors that pay homage to the city's iconic designs and enjoy scenic views of the Mississippi River and the downtown skyline.
At the Pontchartrain Hotel, indulge your taste buds with their delectable cuisine across various dining options, including the award-winning Jack Rose restaurant, the Bayou Bar, and the Hot Tin rooftop bar, known for its phenomenal cocktails and 270-degree views of NOLA.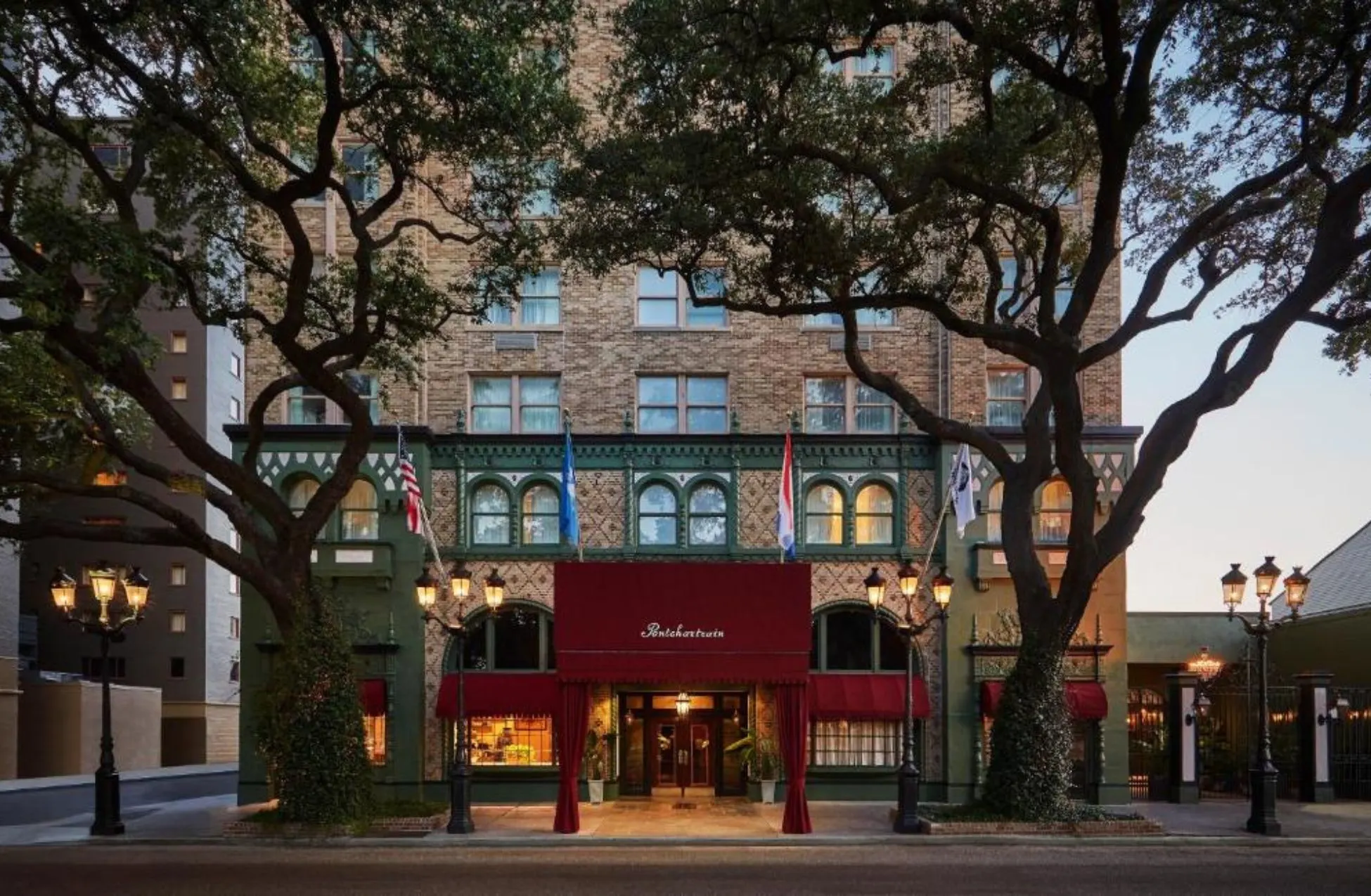 Discover the enchanting world of Maison de la Luz, a stunning sanctuary designed for those seeking a sense of wonder and artistic inspiration. This boutique hotel, situated in the heart of downtown New Orleans, is a haven for design lovers.
With dramatic interiors that feature bespoke furniture, custom-made light fixtures, and vibrant colors, you will be mesmerized by the intricate craftsmanship in every corner.
From the moment you stroll into the dazzling Living Room, with its cozy ambiance and skillfully crafted cocktails, to the luxurious guest rooms that reflect the city's vibrant spirit, Maison de la Luz is a must for a truly exceptional stay in New Orleans.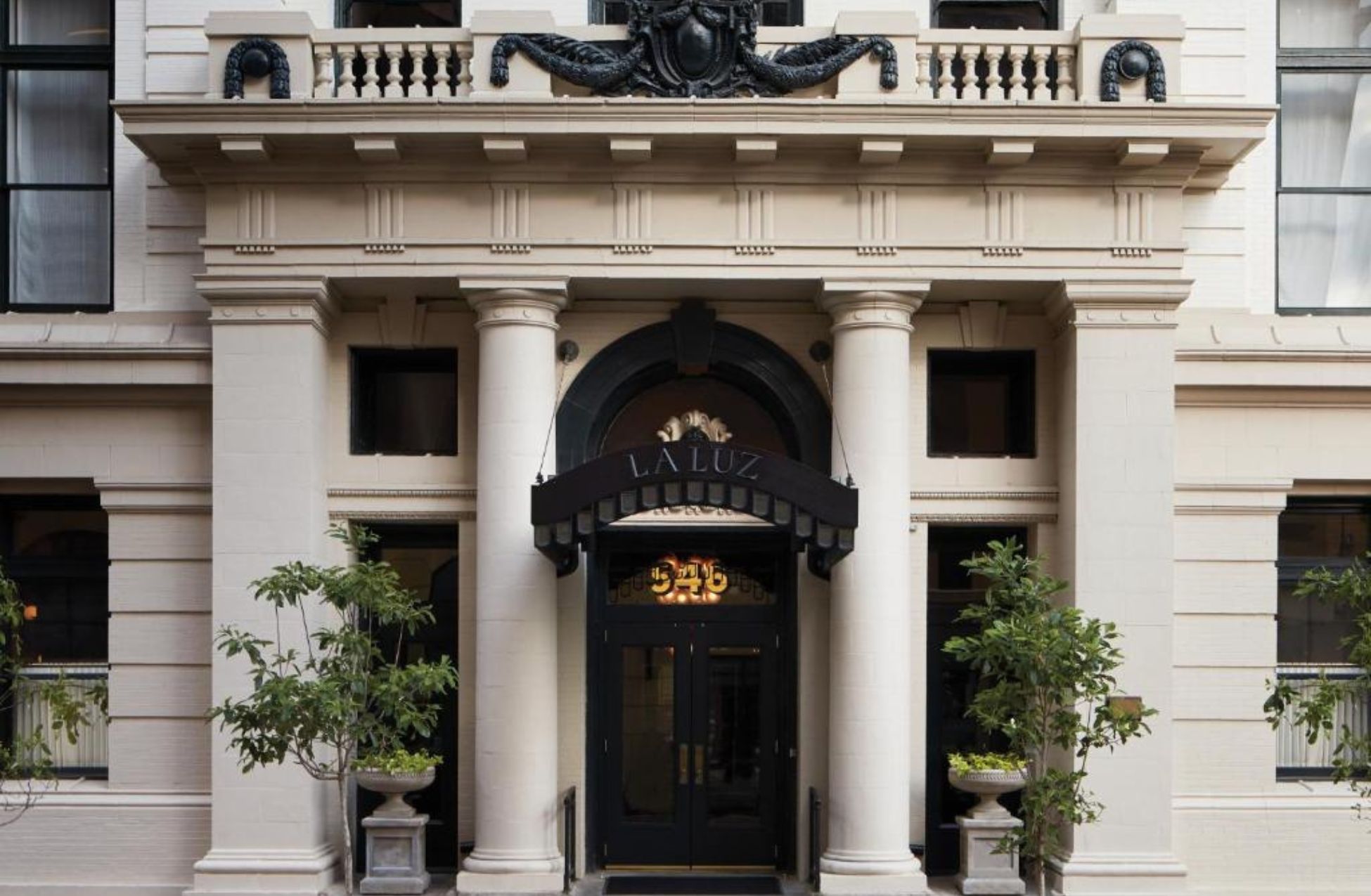 Whether you are visiting for business or pleasure, allow these boutique hotels to captivate your senses and surround you with the unique essence of New Orleans.
From the impeccable design and architecture to the luxurious accommodations, these unforgettable properties ensure that you will leave with a profound appreciation for the city's undeniable charm and charisma. Dare yourself to indulge in a New Orleans getaway to remember at one of these extraordinary boutique establishments!
Budget Hotels In New Orleans
Nestled in the heart of the Big Easy, budget-conscious travelers will find a diverse array of affordable hotels offering exceptional service and value. These accommodations provide a perfect retreat for those seeking comfort and convenience, while also staying within a reasonable budget.
This bustling city offers a rich blend of cultural experiences, set against the backdrop of vibrant architecture and unforgettable cuisine. The following budget hotels perfectly embody the spirit of New Orleans while keeping guests' wallets in mind.
The HI New Orleans Hostel, situated in the lively Downtown New Orleans, is a haven for travelers. This modern hostel offers air-conditioned rooms, a cozy restaurant, full bar, and complimentary WiFi.
Guests are nestled amidst the hustle and bustle of this vibrant city, with top attractions such as the historic French Quarter, Jackson Square, and Bourbon Street just a short stroll away.
The hostel's inviting ambiance and valuable amenities provide a welcoming home-away-from-home for adventurers and city explorers alike. The lively common spaces brim with life as fellow travelers share stories and revel in the excitement of the Big Easy.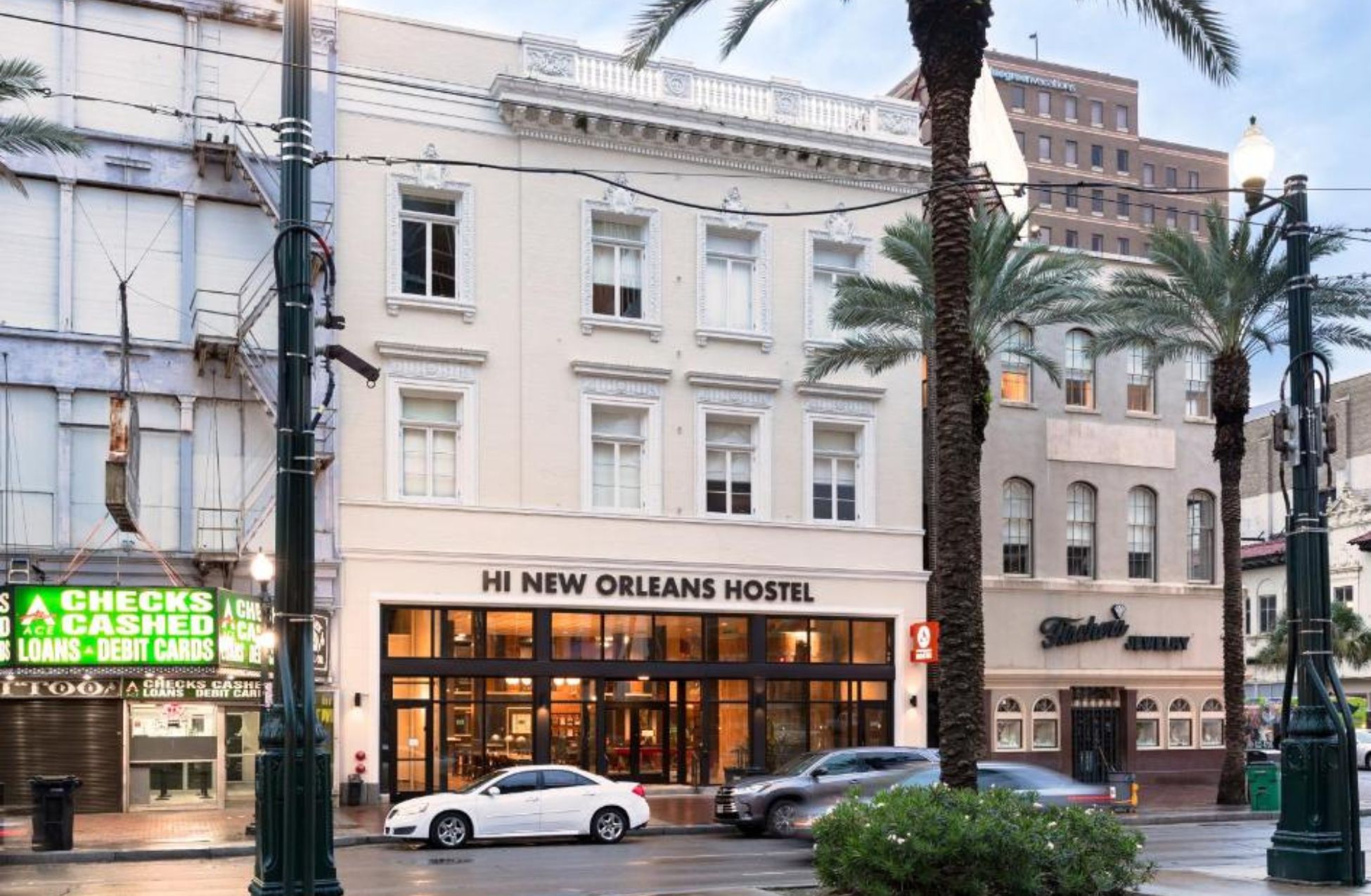 Further down the road, the Ramada by Wyndham New Orleans beckons travelers to its thoughtfully designed accommodations in the picturesque Pines Village neighborhood. Offering spacious, well-appointed rooms at incredibly accessible rates, this budget-friendly hotel boasts premium amenities such as an outdoor pool, fitness center, and free WiFi.
Its central location in the heart of New Orleans ensures easy access to the city's most renowned attractions, including the Smoothie King Center, Mercedes-Benz Superdome, and the enthralling French Market. Though easy on the pocket, the Ramada by Wyndham doesn't skimp on quality or guest satisfaction, making it an enticing choice for travelers.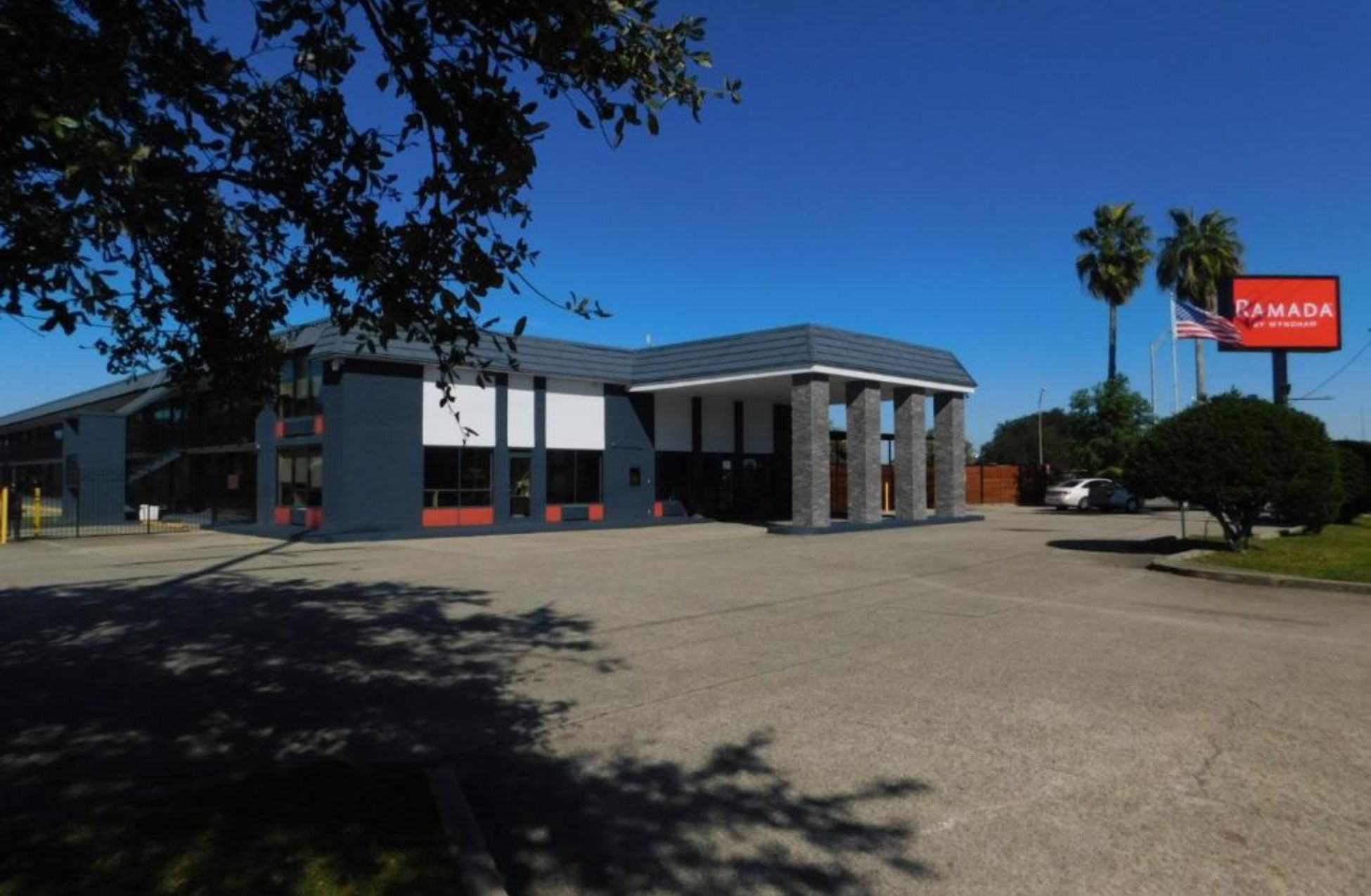 Astonishingly, these budget hotels in the City of a Thousand and One Delights perfectly capture the magic and vibrancy of New Orleans, while remaining conscious of their guests' budgets.
With their excellent locations, fantastic amenities, and unmistakable design, each property invites travelers to embrace and explore this incredible city. Don't hesitate any longer—your next New Orleans adventure is just a reservation away!
Hotel With A Pool In New Orleans
Hotel Monteleone is a spectacular landmark nestled in the pulsating heart of the French Quarter. Established in 1886, this family-owned hotel prides itself on delivering world-class service, magnificent views, and unparalleled access to the best that New Orleans has to offer.
Expect a symphony of exceptional dining, captivating live entertainment, and pure Southern hospitality that has no equal.
One of Hotel Monteleone's crowning features is its famous heated rooftop pool, providing a blissful respite from the hustle and bustle of the city below. The rooftop oasis offers striking panoramic views and a delightful bar that serves refreshing cocktails and light fare.
When you're not luxuriating in the pool, lavish guest rooms adorned with timeless décor and modern amenities await your relaxation. Hotel Monteleone promises an unforgettable experience steeped in New Orleans tradition and charm.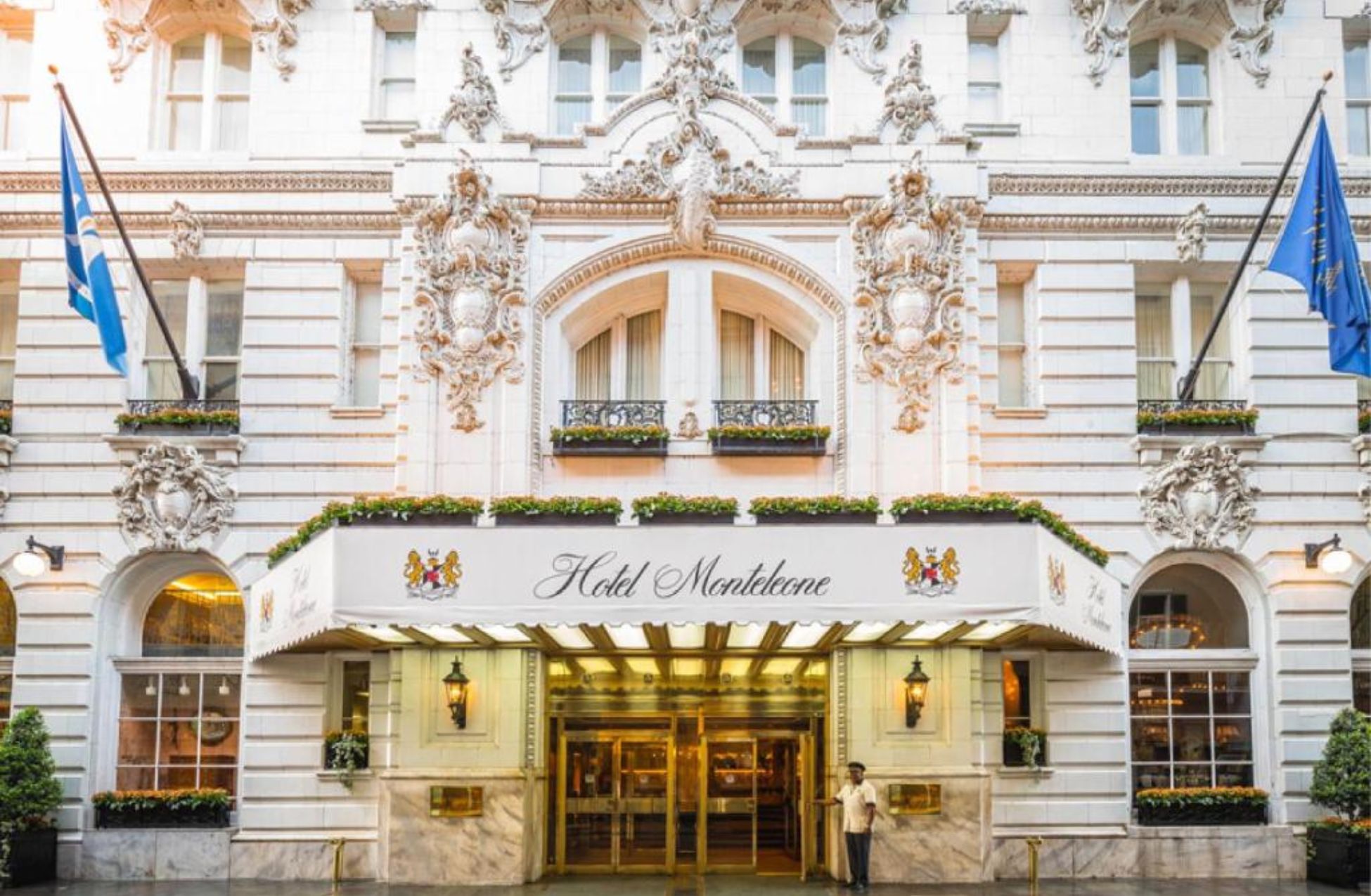 This alluring hotel beckons you to dive into their sumptuous pools and indulge in the magic of New Orleans, LA. So why wait? Experience the warmth, excitement, and enchantment of the Big Easy through a luxurious stay at this majestic hotel teeming with unparalleled amenities, captivating design, and elegant charm.
Hotels With Free Parking In New Orleans
Best Western Plus St. Charles Inn in the Garden District is a fantastic option for those seeking hotels in New Orleans with free parking. The prime location makes it easy to explore nearby tourist attractions while keeping your vehicle close by.
Stroll under the canopy of leafy oaks as you survey the historic mansions and charming boutiques that line the Garden District's streets.
This elegant neighborhood, full of Southern charm, provides a serene ambiance in the heart of New Orleans. Delight in the hotel's modern amenities, including free Wi-Fi, a fitness center, and a complimentary breakfast to start your day. Let the hotel staff cater to your needs as you indulge in the quintessential New Orleans experience.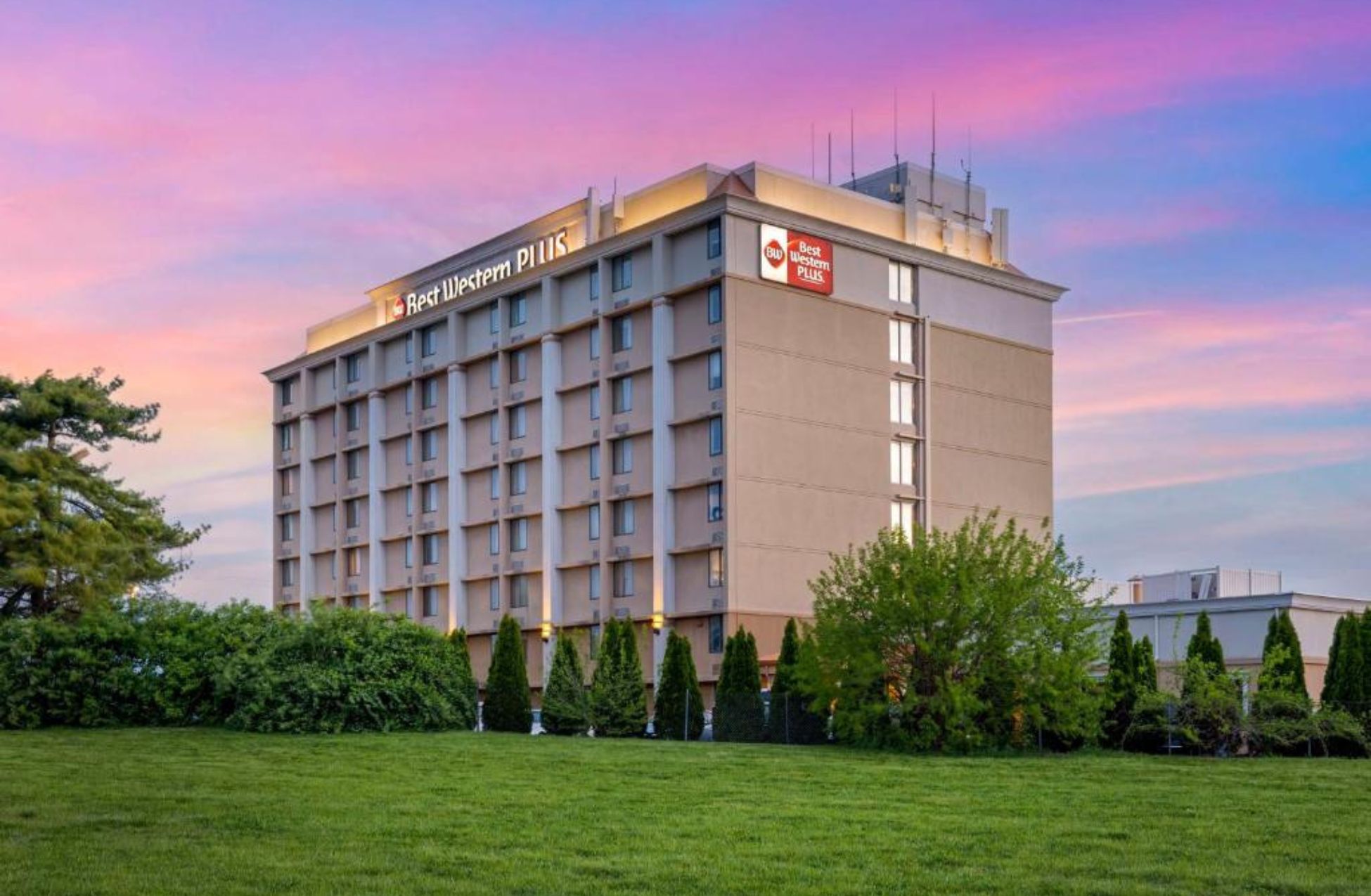 The Federal City Inn & Suites, situated in Algiers, it's a gem awaiting discovery. Offering easy access to New Orleans' vibrant French Quarter, you can effortlessly leave your car in the hotel's complimentary parking space and explore the city on foot or via the Algiers Point ferry.
With features like spacious rooms, a kitchenette, and free Wi-Fi, your stay will be marked by comfort and convenience.
Overlooked by many newcomers to the city, Algiers lays claim to older history, unique architecture, and a noticeably slower pace of life. Enjoy beautiful views of the Mississippi River, signature jazz clubs, and an eclectic mix of locally-owned eateries that cater to every palate.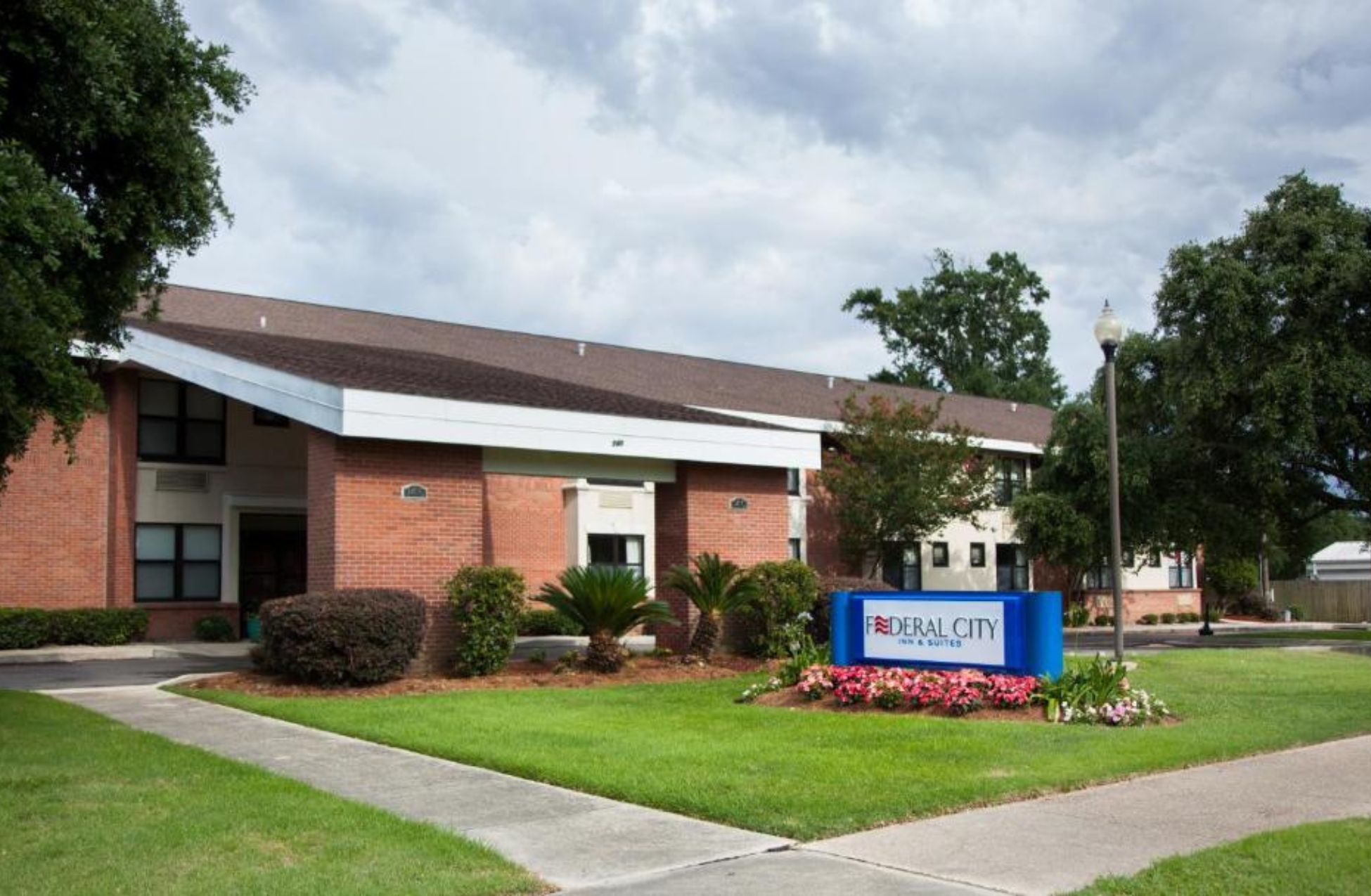 Prytania Park Hotel beckons those searching for boutique accommodations in the Lower Garden District. Offering free parking, this stylish getaway enables you to navigate the city without worry. Marvel at the hotel's unique architectural design, boasting a modern exterior that contrasts with the inviting and eclectic interior.
A blend of antique furnishing and contemporary décor creates a chic ambiance that captures the essence of New Orleans. Indulge in the complimentary continental breakfast, accommodating staff, landscaped courtyards, and affordable elegance in the Crescent City.
Embrace the alluring atmosphere of downtown New Orleans at the Hampton Inn & Suites near the French Quarter. Nestled in the bustling central business district, this hotel is the perfect oasis during your bustling city stay. The complimentary parking ensures you can explore the nearby French Quarter's world-renowned nightlife, fine dining, and shopping at your leisure.
Return to the hotel for a relaxing swim in the rooftop pool, or unwind in your spacious suite. The attentive staff, modern amenities, and Southern hospitality transform your visit into an unforgettable adventure.
With these exceptional choices boasting complimentary parking, your New Orleans experience will be elevated as you explore the thriving culture and history of this vibrant city. From the serenity of the Garden District, the charm of Algiers, the elegance of the Lower Garden District, to the energy of the downtown area, a memorable stay is guaranteed.