Tampa, Florida's shimmering coastal city, welcomes visitors with a vibrant blend of urban sophistication and natural beauty.
Selecting from the best hotels in Tampa doesn't just assure you a restful night; it enhances your experience, turning a pleasant getaway into a remarkable journey through this alluring city.
Wander Tampa's lively waterfront, where the sun sparkles on the waves, and palm trees sway in the gentle breeze. This city offers more than just stunning vistas; it's a place where history and modernity coexist. Whether it's the elegant charm of Hyde Park or the contemporary buzz of the Riverwalk, Tampa's neighborhoods radiate a distinctive allure.
Imagine standing on a pier, casting a line into the Gulf's plentiful waters, or meandering through the historic Ybor City, once the cigar epicenter of the world. Experience the cobblestone streets underfoot, listen to the clang of streetcar bells, and absorb the blend of Cuban, Spanish, and Italian influences.
If you're seeking more to explore, there are numerous things to do in Florida, from its stunning beaches and diverse wildlife to its vibrant cultural scene and unique attractions.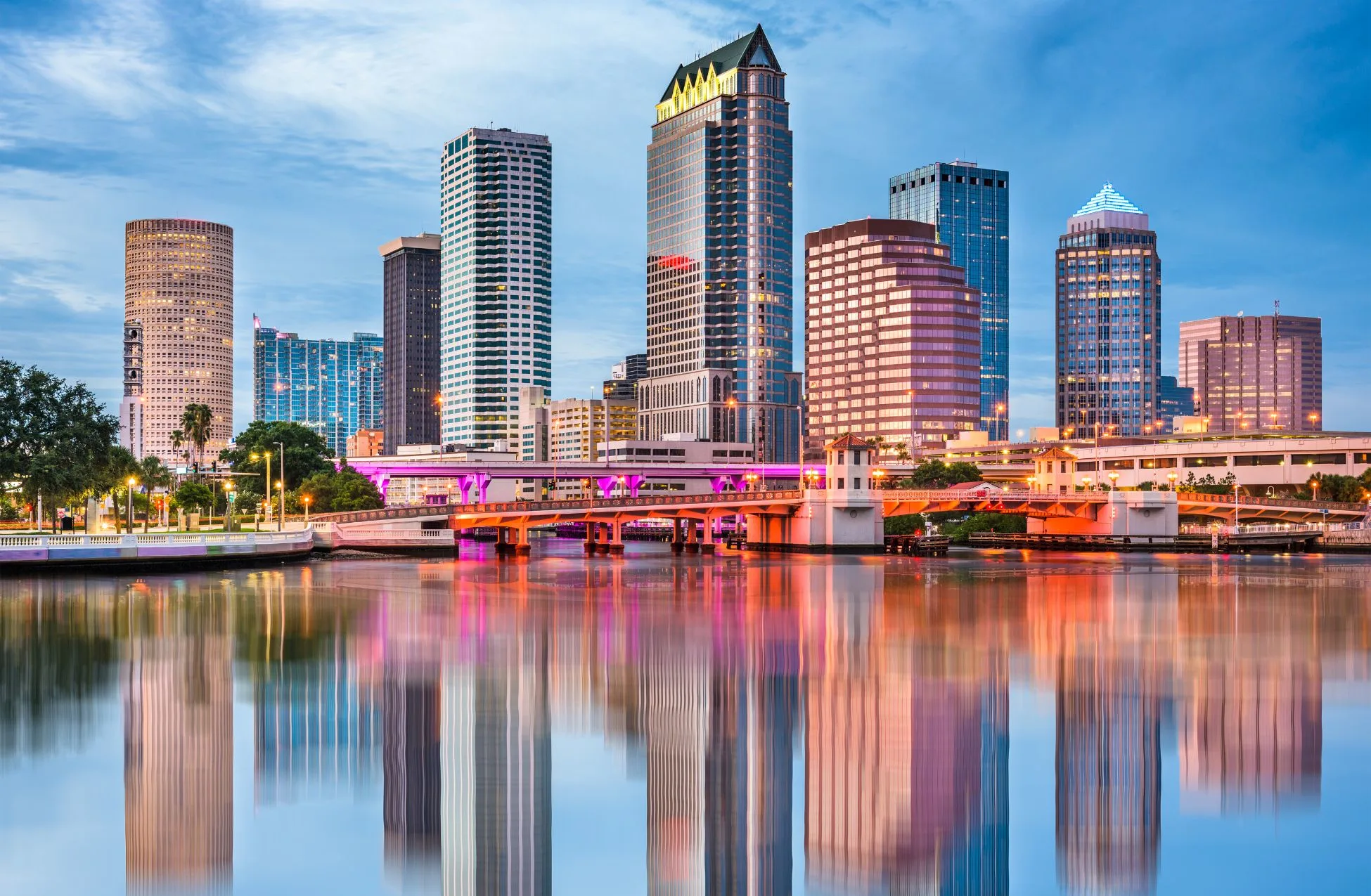 But Tampa's appeal extends beyond its streets and shores. It invites you to explore a flourishing culinary scene, where innovative chefs transform local ingredients into gastronomic artistry. From succulent seafood to Cuban sandwiches, Tampa's flavors dance on your palate, telling a story that's uniquely Floridian.
Art and culture are woven into the city's fabric. Whether it's the stately Tampa Theatre or the innovative exhibitions at the Tampa Museum of Art, there's an invitation to immerse yourself in creativity. Even a simple walk downtown reveals public art, from colorful murals to thought-provoking sculptures.
Now, let's contemplate how selecting the ideal accommodation in Tampa can elevate this dynamic journey. Envision a hotel that encapsulates Tampa's spirit, where opulence harmonizes with genuineness, and bespoke hospitality reveals the hidden treasures of the city.
Just as Florida landmarks reflect the state's distinct character, so too does the proper lodging enhance the adventure in Tampa.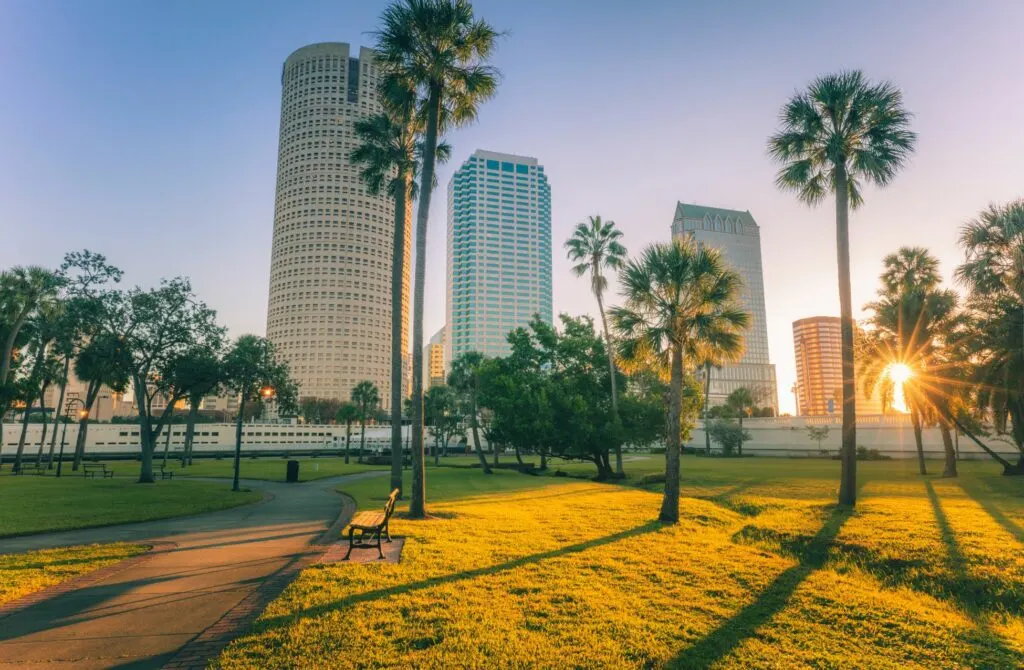 The best hotels in Tampa should not be mere places to sleep but an extension of your adventure. Whether nestled near the bustling city center or tucked away in a tranquil coastal spot, your choice of accommodation can elevate your connection to Tampa's culture and beauty.
Each day in Tampa promises a new discovery, and the ideal accommodation serves as your gateway to this multifaceted city. Choose wisely, and allow Tampa to unveil its treasures, creating a Florida vacation that feels exclusively yours.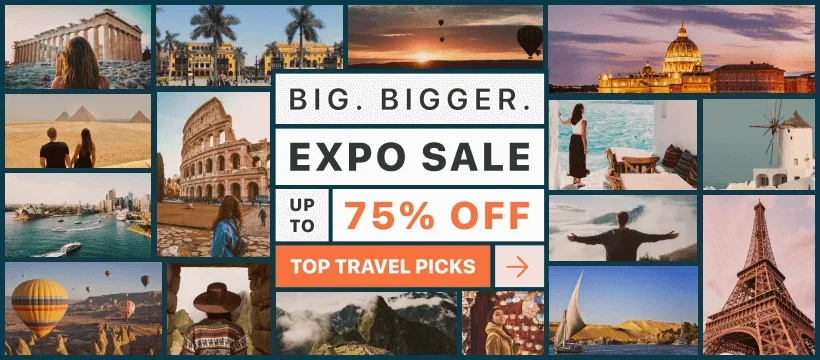 Luxury Hotels In Tampa
Tampa, a vibrant city on Florida's west coast, boasts an impressive array of luxury hotels that cater to discerning travelers. Whether you're in town for business, leisure, or a mix of both, you'll find that these opulent accommodations offer first-class amenities and easy access to some of Tampa's best attractions.
Epicurean Hotel, Autograph Collection is a culinary-themed haven for food enthusiasts and a sophisticated retreat for leisure and business travelers alike. Located in the trendy Hyde Park neighborhood, this chic property is close to shopping, dining, and nightlife.
The hotel's design is a harmonious blend of contemporary architecture and vibrant creative touches, truly living up to its Autograph Collection pedigree. You'll be pampered with spacious rooms, plush furnishings, and high-quality amenities, not to mention the top-notch dining options and exceptional service that make every stay an unforgettable experience.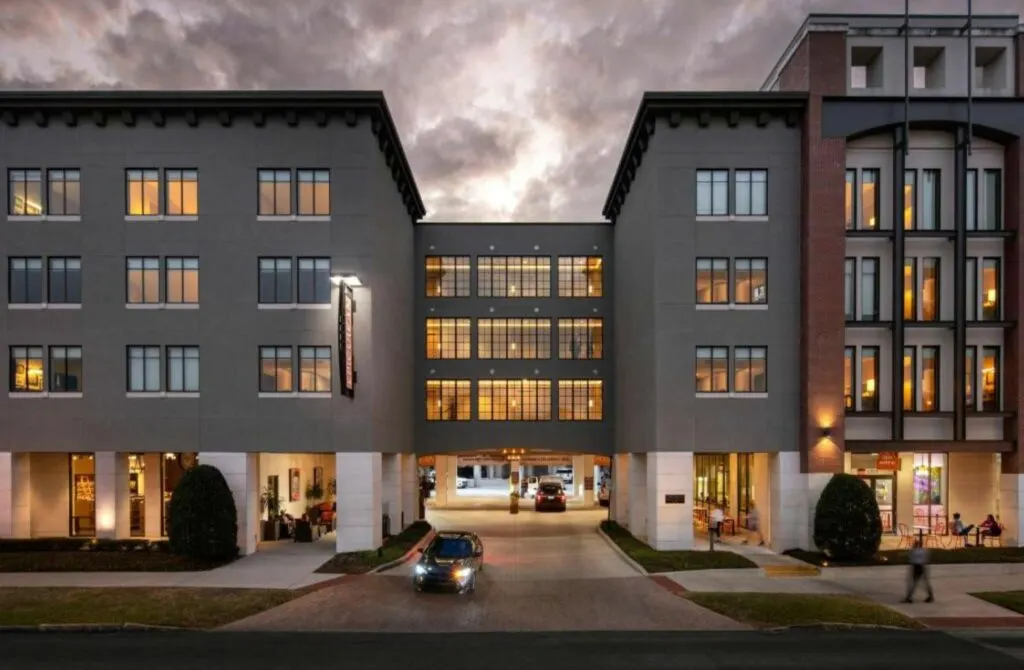 JW Marriott Tampa Water Street, set along Tampa's picturesque Riverwalk, offers an elevated combination of modern design, upscale amenities, and unparalleled hospitality. You're within walking distance to popular attractions like Amalie Arena and the Florida Aquarium, and a short drive away from Tampa International Airport.
The hotel features a sleek, contemporary design that radiates luxury at every turn. Settle into your generously sized room with stunning views of the city, and enjoy a unique dining experience at one of the hotel's various restaurants.
Renaissance Tampa International Plaza Hotel is an oasis of style and sophistication, ideally situated near the upscale shopping destination International Plaza and Bay Street. The hotel welcomes you with a blend of Mediterranean-inspired design and modern amenities, creating a stylish retreat for the discerning traveler.
Indulge in fine dining at their on-site restaurant or unwind in the elegant lobby bar after a day of exploring the city. This luxurious property is well-suited for both business and leisure travelers, providing top-notch services, amenities, and proximity to Tampa's bustling business district.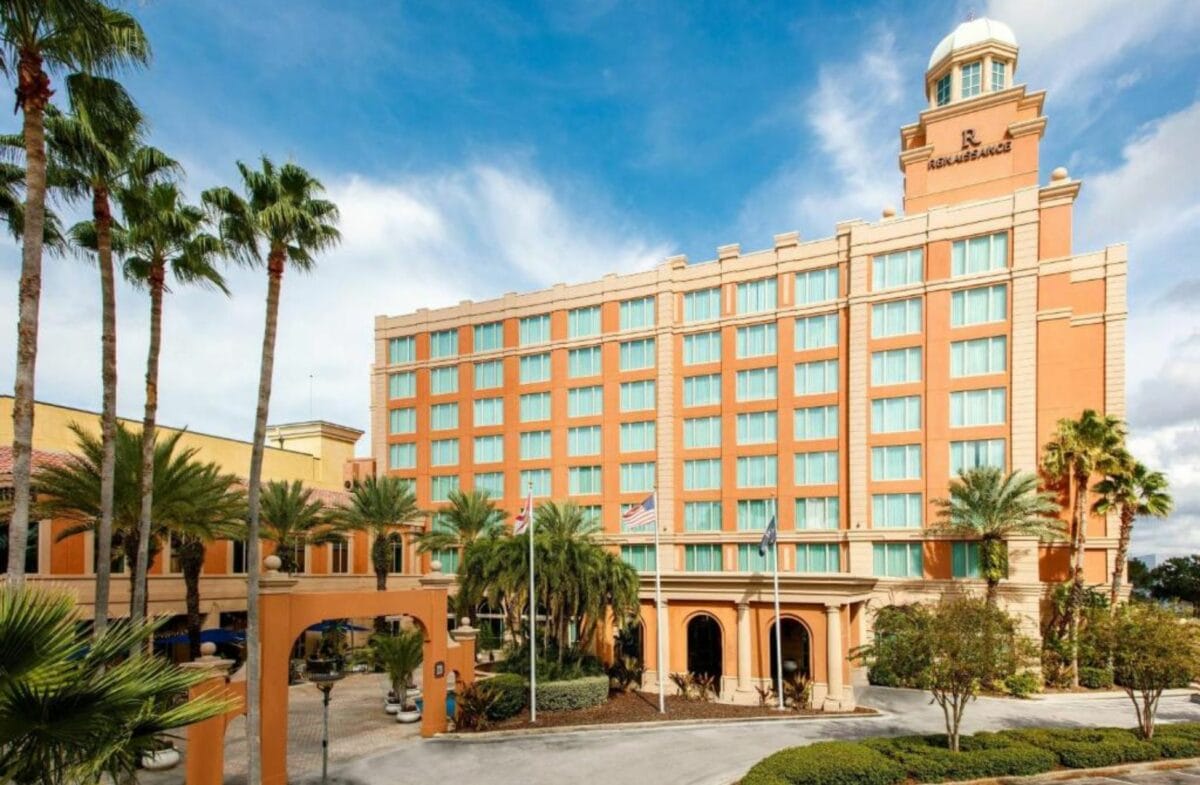 If you're seeking a one-of-a-kind experience, the Grand Hyatt Tampa Bay is the perfect choice. This luxurious waterfront property is nestled along Tampa Bay's serene shoreline, offering spectacular views and a tranquil setting. You'll have access to a range of water-based activities, as well as on-site dining options that cater to all tastes.
The hotel's contemporary design incorporates natural elements to create a calming ambiance, while the spacious guestrooms and suites boast a range of upscale amenities. For added indulgence, immerse yourself in the hotel's relaxing spa services, where you can truly unwind, rejuvenate, and recharge before exploring everything Tampa has to offer.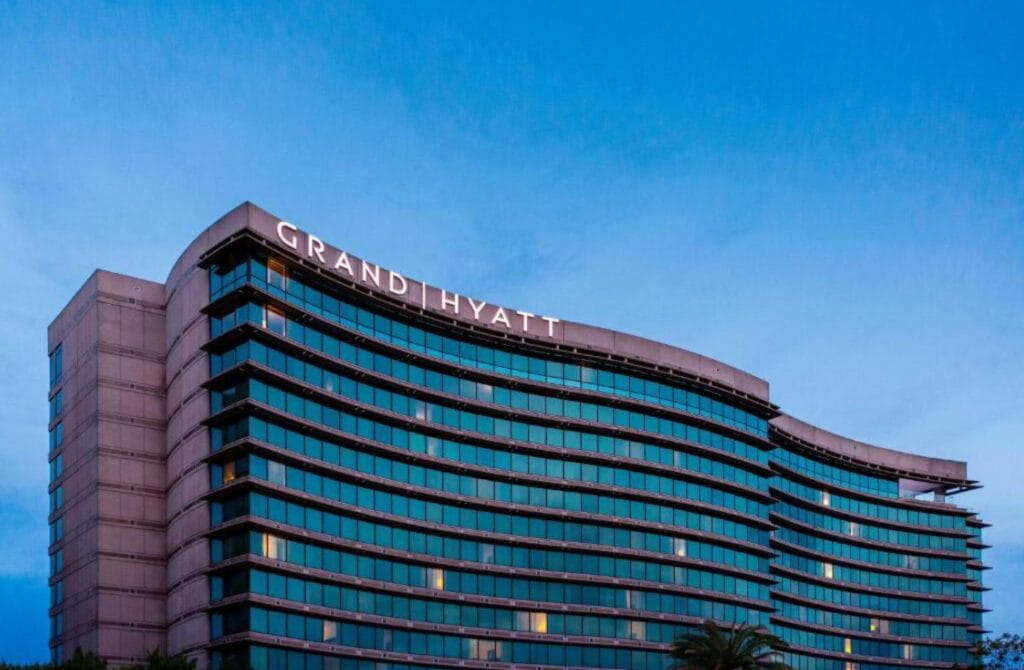 These top-rated luxury hotels in Tampa provide unparalleled experiences, from their remarkable design to their exceptional range of amenities. As you revel in the comforts of these truly opulent havens, you'll quickly discover the irresistible allure and magnetic charm of this dynamic coastal city.
Boutique Hotels In Tampa
Tampa, the vibrant city on Florida's west coast, offers a delightful selection of boutique hotels that cater to travelers seeking personalized service, unique design, and fantastic locations. You'll easily find yourself immersed in luxurious accommodations while staying near exciting attractions, delicious dining options, and lively nightlife scenes.
We've handpicked four outstanding boutique hotels in Tampa that promise to make your trip unforgettable. If you're interested in exploring beyond the confines of these unique lodgings, it's worth mentioning the presence of UNESCO World Heritage Sites in the USA.
These cultural and natural landmarks offer a deeper understanding of the country's history and significance on a global scale.
Le Méridien Tampa is a grand luxury hotel exuding historical charm, housed in a 100-year-old former courthouse in downtown Tampa. This architectural marvel reimagines the neoclassical design into a stylish, contemporary haven adorned with bespoke artwork and elegant furnishings.
Revel in the hotel's premium amenities, such as an inviting outdoor pool, a fully-equipped fitness center, and fine dining at the hotel's sophisticated restaurant, Bizou Brasserie. The hotel's location also offers easy access to Tampa's Riverwalk and the bustling business district, making it an ideal choice for both leisure seekers and business travelers.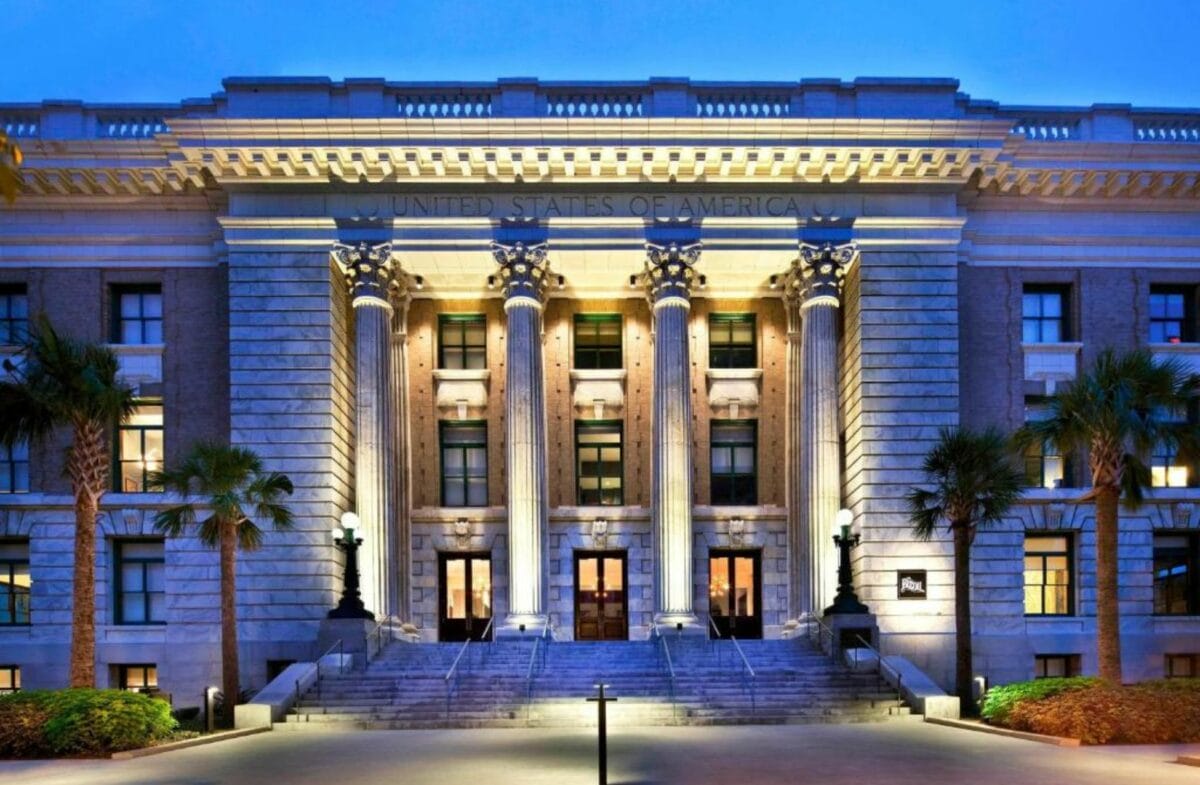 The Current Hotel is a sleek, waterfront sanctuary located on Tampa Bay, boasting breathtaking panoramic views of the bay, unparalleled modern design, and lavish facilities. Each room features floor-to-ceiling windows that allow you to soak in expansive vistas, while plush bedding and stylish decor promise a rejuvenating stay.
The hotel is equipped with a state-of-the-art fitness center and infinity-edge pool, enabling you to indulge in invigorating outdoor activities. Savor delicious cuisine at the hotel's on-site restaurant and rooftop bar while taking in the mesmerizing sunsets over the bay.
Leisure attractions, such as Busch Gardens and The Florida Aquarium, are just a short drive away, adding convenience to your unforgettable Tampa experience.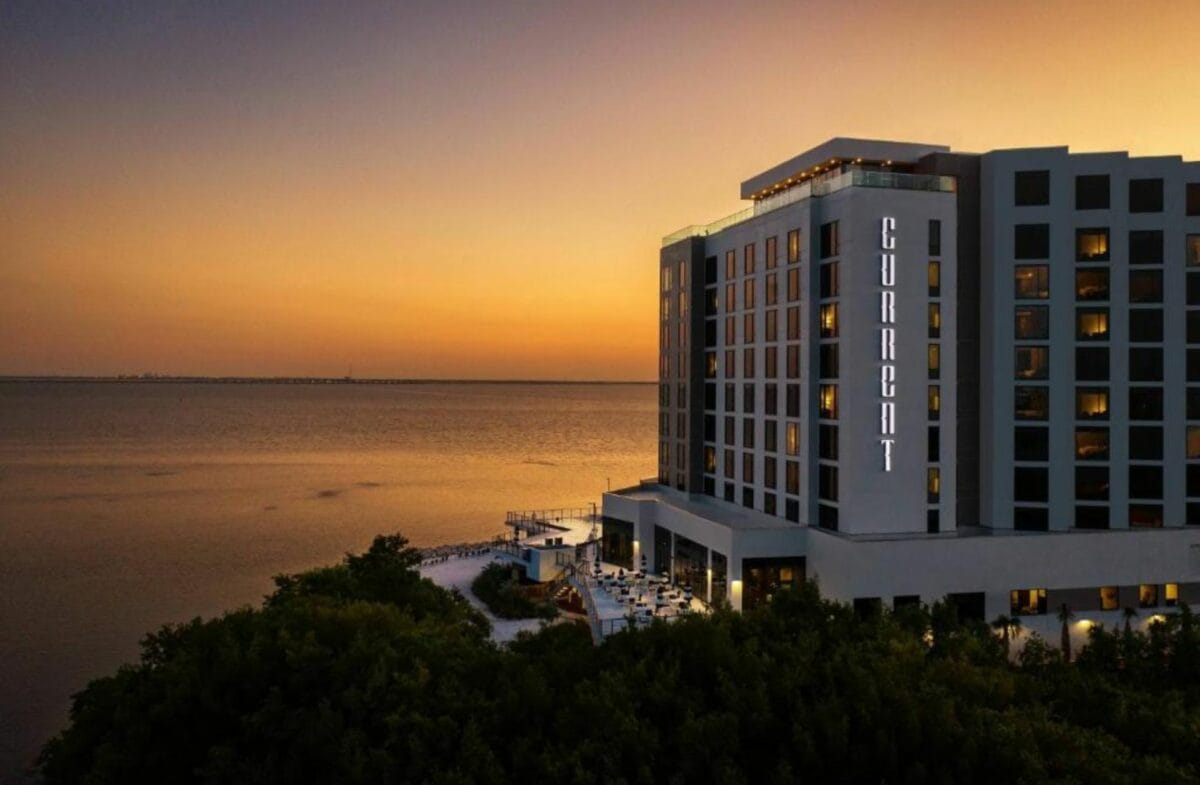 Mid-Range Hotels In Tampa
In the heart of Tampa, you'll find a wide variety of fantastic mid-range hotels meeting all your expectations and needs. These havens ensure a comfortable and memorable stay and cater for the desires of every traveler.
Tampa Marriott Water Street is a fabulous option providing an upscale experience without breaking the bank. Situated in the vibrant Water Street neighborhood, this hotel is steps away from the Florida Aquarium, Amalie Arena, and an array of restaurants and shopping centers.
Tampa Marriott Water Street is elegantly designed, boasting an exquisite spa and a state-of-the-art fitness center to help you relax and rejuvenate after a day of exploring. The outdoor pool and waterfront dining options make it an oasis in Tampa Bay.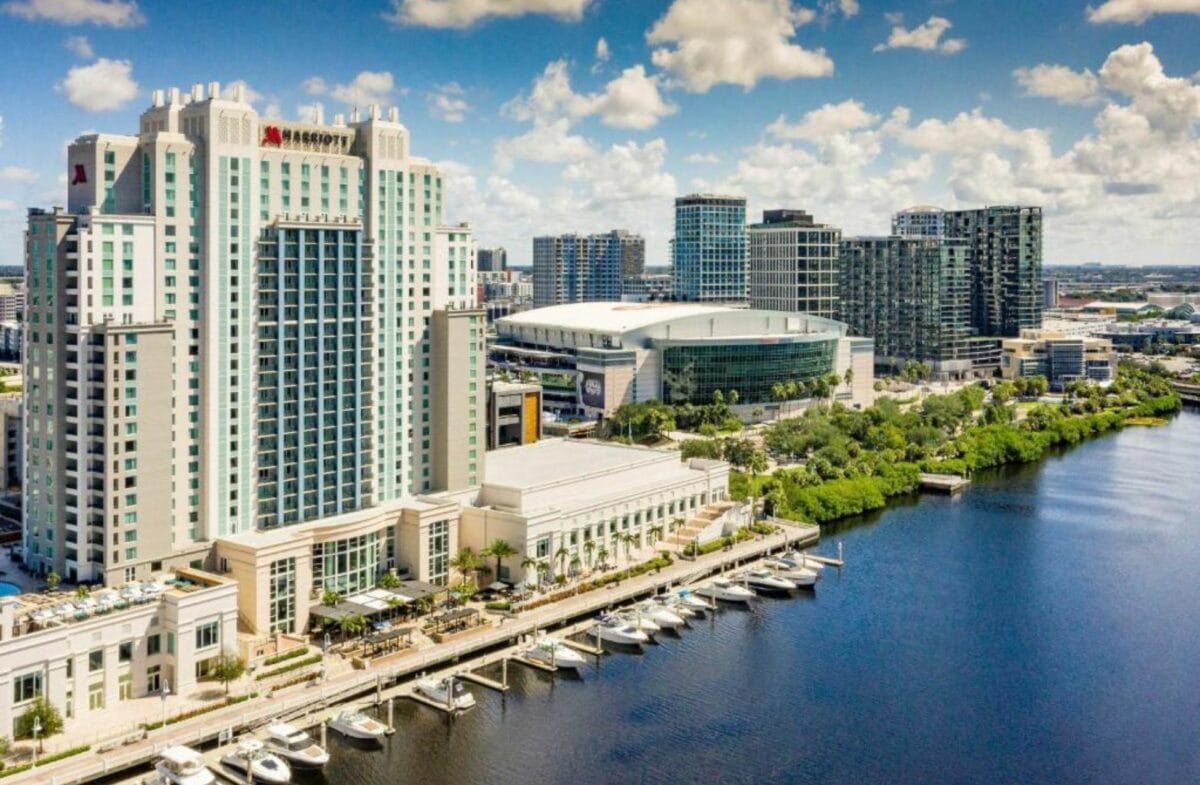 Embrace the lively atmosphere of historic Ybor City by staying at Hotel Haya. A short walk from Ybor's finest restaurants, shopping, and nightlife, this stylish boutique gem seamlessly blends contemporary design with a rich sense of history.
At Hotel Haya, you can treat yourself to a dip in the enticing outdoor pool, indulge in a workout at their fitness center, or explore Ybor City's fascinating past with a short stroll to the nearby trolley station. The hotel's pet-friendly policy means every member of your family is welcome, ensuring a memorable Tampa adventure.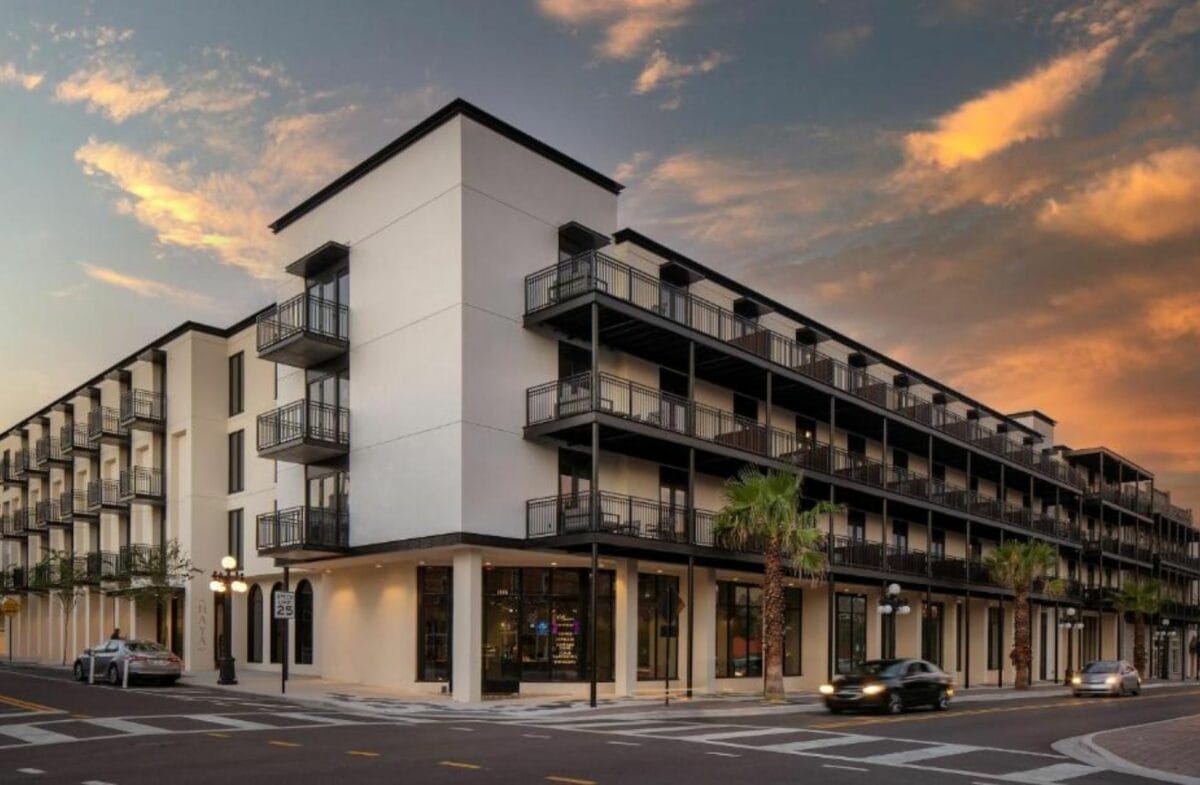 Budget Hotels In Tampa
Tampa, the exciting coastal city on Tampa Bay, offers a diverse range of budget hotels to make your stay both comfortable and affordable. Here are some of the best budget hotels in Tampa, carefully selected to cater to various preferences while ensuring your wallet remains happy.
This chic hotel, located in downtown Tampa, boasts a prime location with convenient access to key attractions, such as Ybor City, the Riverwalk, and International Plaza. The stylish design of the rooms, complete with modern furnishings and plush bedding, will captivate you as you unwind after a day of exploring the city.
ROOST Tampa Downtown's unique selling points include its close proximity to Tampa International Airport and a well-equipped fitness center for active guests. With amenities like free Wi-Fi and an array of delicious restaurants nearby, you'll undoubtedly be enticed to book a stay at this delightful hotel.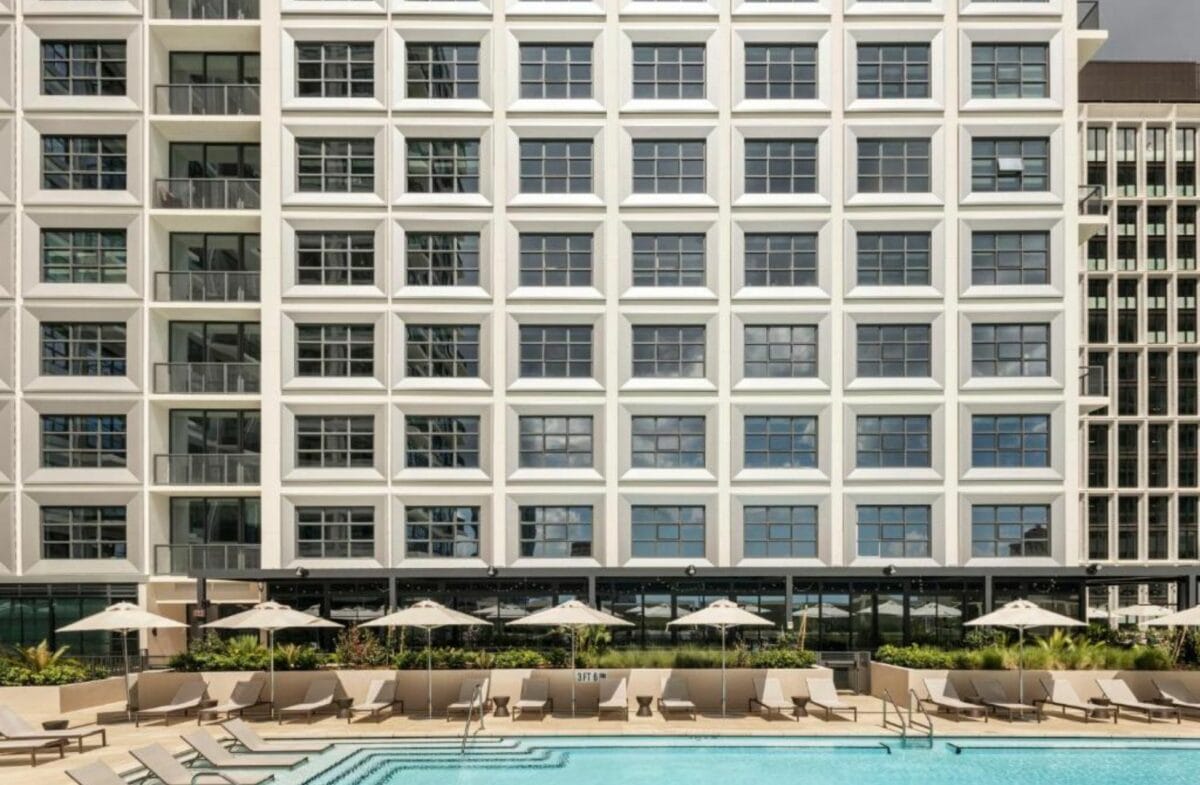 The Chase Suite Hotel is situated near Tampa Bay, this hotel offers spacious and well-appointed suites. You'll enjoy a good night's sleep in their comfortable beds, and feel right at home with a fully-equipped kitchenette.
The area surrounding the hotel is rich in outdoor activities, including parks and live music venues, which will keep you entertained during your stay. Business travelers will also appreciate the hotel's convenient location near the Tampa Marriott. Amenities such as free parking and an outdoor pool will make your stay even more enjoyable.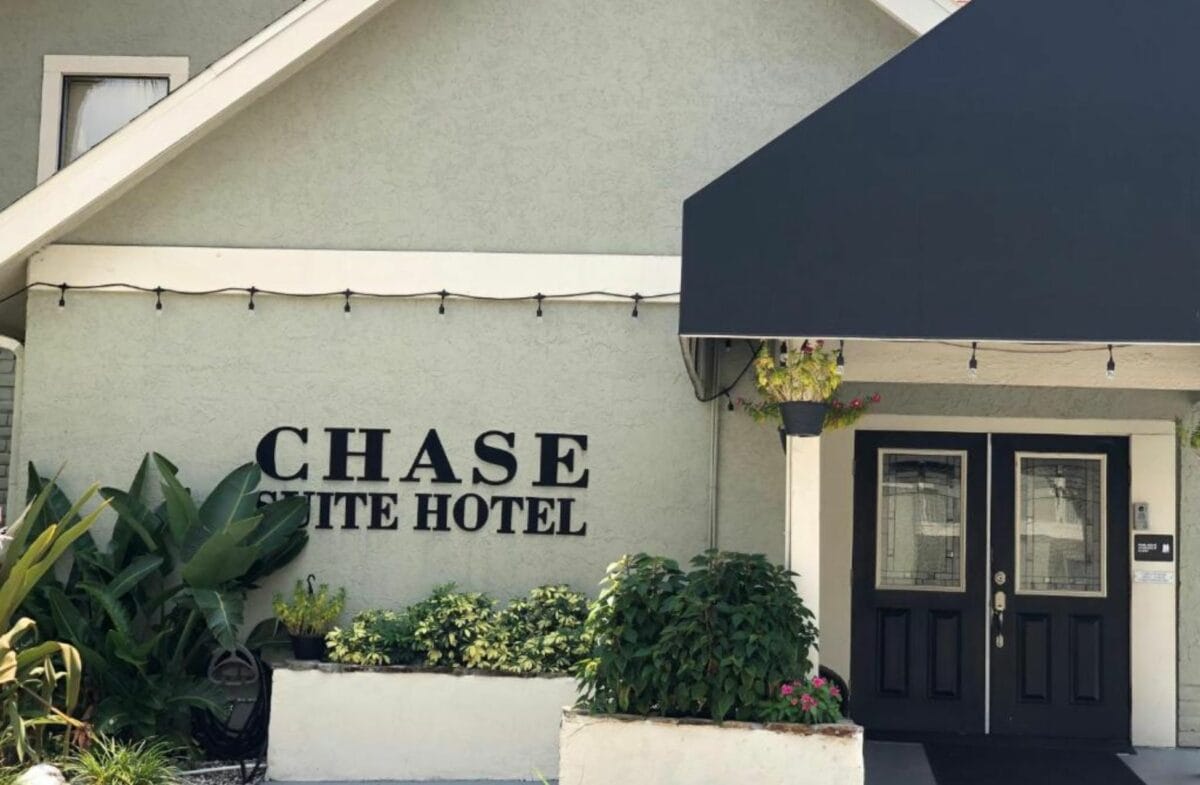 Overlooking the pristine waters of Tampa Bay, Sailport Waterfront Suites provides a relaxing retreat without breaking the bank. The hotel's nautical-inspired design and decor create a welcoming ambiance, while its outdoor pool offers a refreshing oasis amidst Florida's tropical climate.
Its close proximity to Seminole Hard Rock Hotel & Casino Tampa means you can indulge in some exciting nightlife before returning to your cozy suite. With easy access to Tampa International Airport and nearby Clearwater, Sailport Waterfront Suites is the perfect base for exploring the city and beyond.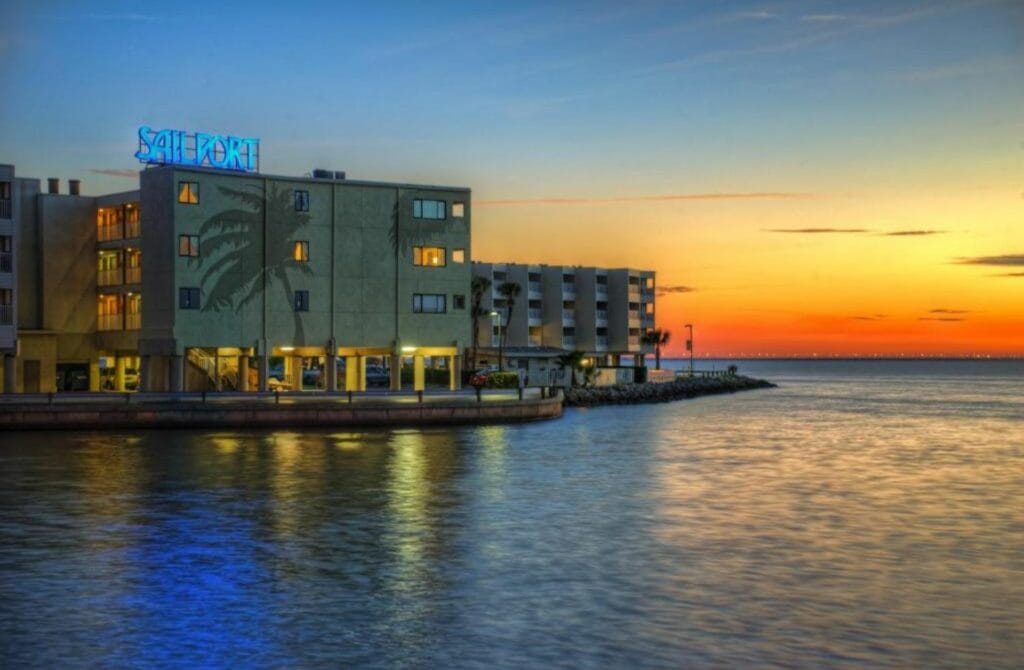 The Barrymore Hotel Tampa Riverwalk is a charming hotel, located along the scenic Tampa Riverwalk, offers modern guest rooms that strike the perfect balance between comfort and style. Its proximity to Ybor City means you can immerse yourself in Tampa's vibrant culture, complete with Cuban sandwiches and colorful nightlife.
The hotel's amenities, like a state-of-the-art fitness center, ensure you can keep up with your routine while on vacation. After a day of exploring, relax by the outdoor pool, reminiscing about your memorable experiences in this enthralling city.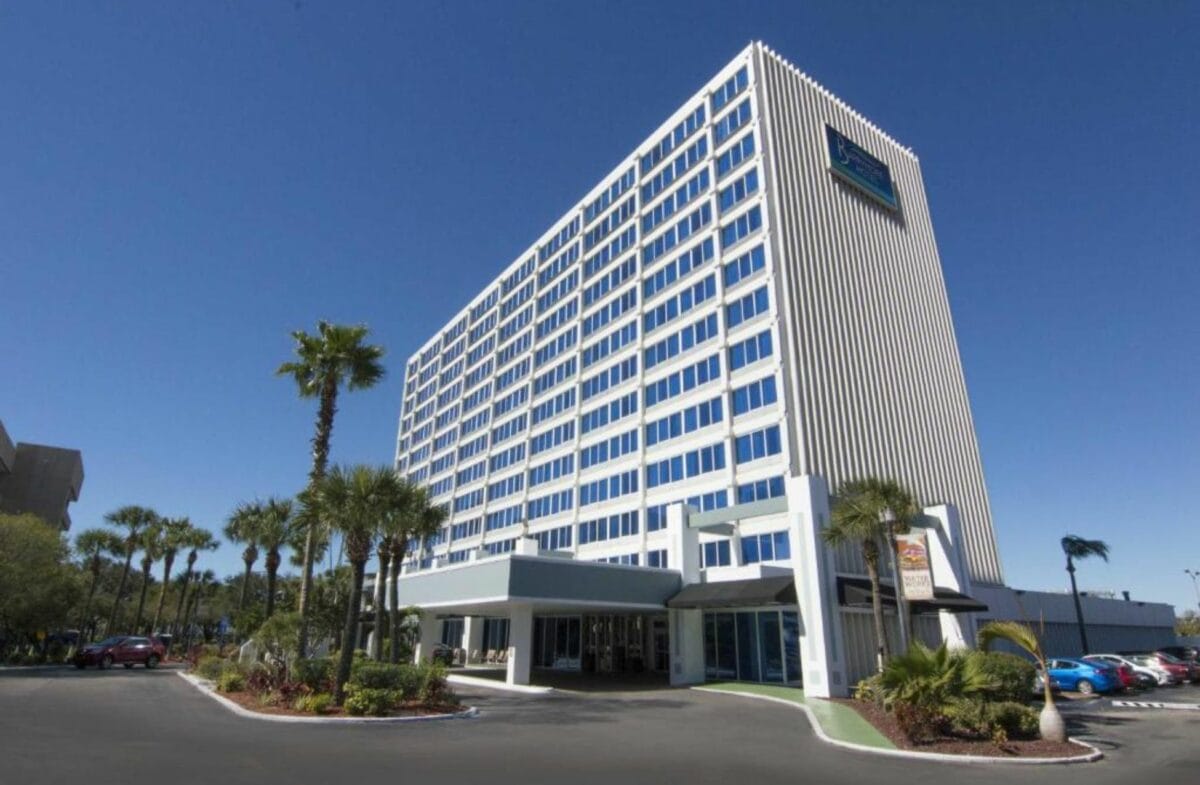 Each of these budget hotels offers an exceptional and distinctive experience during your stay in Tampa. With their fantastic locations, impressive amenities, and unparalleled hospitality, you can rest assured that these accommodations will cater to your every need, without troubling your budget.