Tampere, Finland's dynamic heart, draws you in with its irresistible blend of urban buzz and serene natural beauty. Here, finding the best hotels in Tampere becomes part of your thrilling journey, as each one adds a unique chapter to your Finnish travel story.
This charismatic city, nestled between Näsijärvi and Pyhäjärvi lakes, invites you to immerse yourself in its vibrant culture and history. Its intriguing mix of classical and modern architecture creates a captivating backdrop to your adventures, while its verdant parks and waterfront trails offer a tranquil retreat from the city's bustling energy.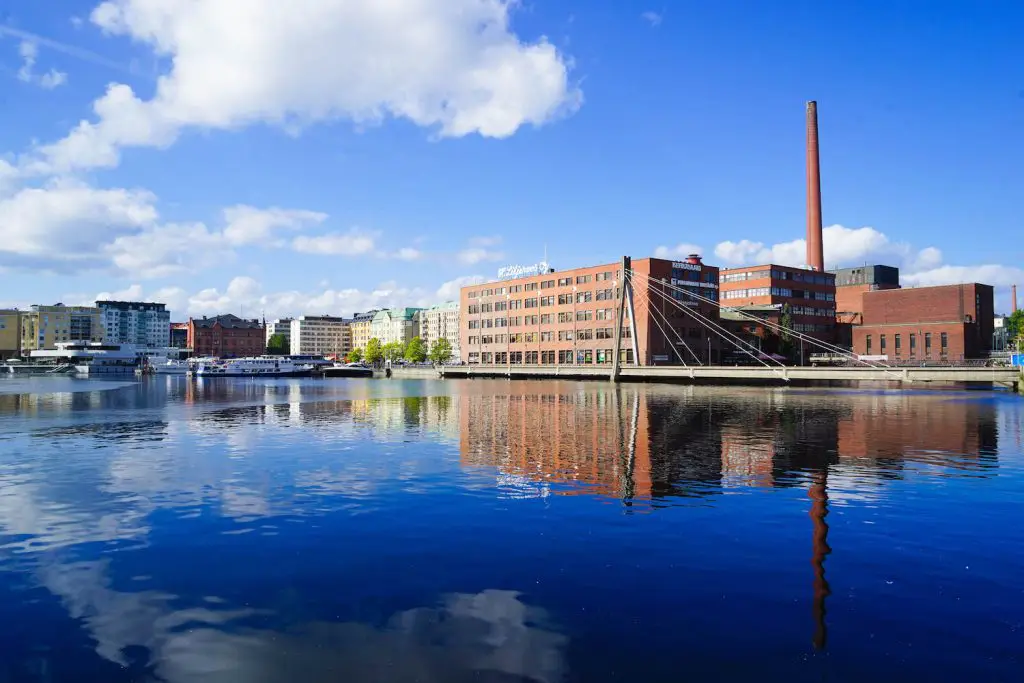 But a stay in Tampere is made truly special by selecting the perfect accommodation. The city's top hotels, combined with the various things to do in Tampere, form a symphony of Finnish hospitality, each delivering a memorable stay in their own unique way.
The harmonious blend of local charm and international standard of luxury, found in Tampere's best hotels, can elevate your experience from merely visiting to truly living the city's vibrant atmosphere.
Location is paramount when choosing your Tampere hotel. The city's finest establishments place you in the heart of the action, keeping the city's myriad attractions at your fingertips. From galleries and museums brimming with Finnish artistry to chic cafés and gourmet restaurants serving up local delicacies, everything becomes more accessible when you choose the right base.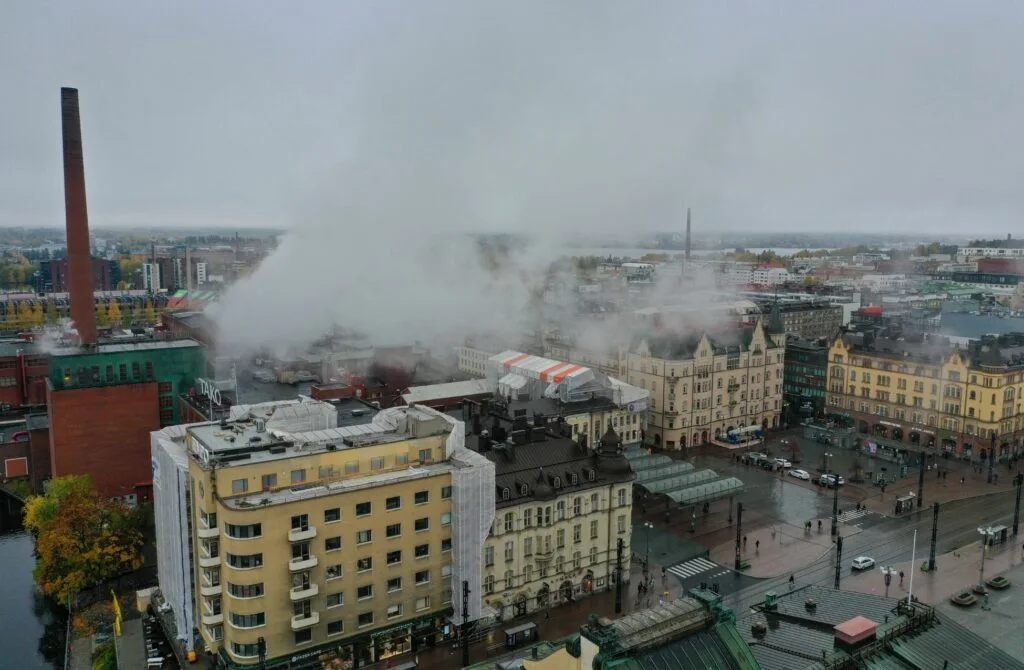 A stay in Tampere's top hotels is not just about luxury—it's about enhancing your connection to the city and exploring cool things to do in Finland. These accommodations not only offer superior comfort but also introduce you to Finnish traditions and lifestyle.
Indulge in a Nordic spa, dine on authentic Finnish cuisine, or simply gaze out of your window to the mesmerizing lakeside view—every moment becomes a genuine Tampere experience that allows you to discover the unique charm of Finland.
The best hotels in Tampere are not just places to rest, they are key characters in your Finnish adventure. Choosing the perfect hotel makes your Tampere stay more than just a vacation—it becomes a cherished story of discovery, delight, and the unforgettable Finnish charm. So, pack your bags and let Tampere's top hotels transform your city stay into an extraordinary journey.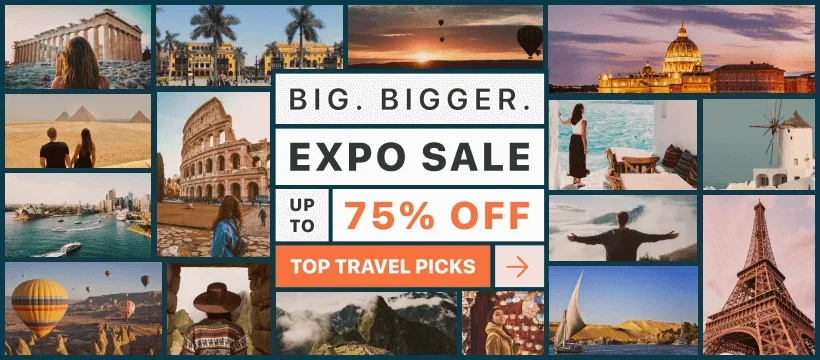 Luxury Hotels In Tampere
Nestled in the heart of Finland's vibrant city of Tampere lies an abundance of opulent accommodations, perfectly suited to discerning travelers seeking a luxury escape. As Tampere's topography is adorned with picturesque lakes and a bustling city center, these hotels deliver unparalleled experiences, striking a remarkable balance between indulgence and relaxation.
One such gem to grace the Tampere skyline is the splendid Radisson Blu Grand Hotel Tammer. Sitting elegantly along the serene banks of the Tammerkoski rapids, this exquisite hotel boasts an illustrious history dating back to 1929. Designed in a neo-renaissance style, its captivating charm echoes through remarkable architecture, as sophisticated chandeliers and intricate moldings adorn each corner.
Guests are welcomed into a realm of grandeur, where they can immerse themselves in beautifully-appointed rooms blended seamlessly with the latest modern amenities. Warm palettes, lavish fabrics, and marble accents embellish airy spaces, while the inclusion of minibars, room service, and air-conditioning ensure an utterly indulgent experience.
At the hotel's enchanting on-site restaurant, epicurean delights tantalize guests' palates, where classic Finnish cuisine is expertly crafted to showcase each culinary masterpiece. Patrons can sip on a carefully-curated selection of fine wines while absorbing the majestic river views from the hotel's terrace, a sanctuary of serenity in the midst of Tampere's bustling city center.
Post-dinner enjoyment elevates even further in the hotel's sophisticated bar. As gentle melodies fill the space, one can take refuge in the plush seating and savor a masterfully-crafted cocktail or select a premium spirit.
Further amplifying the allure, Radisson Blu Grand Hotel Tammer showcases a sumptuous sauna experience that waits to envelop guests in an unforgettable journey of relaxation and rejuvenation. The steamy embrace of the sauna will whisk away the day's tensions, allowing for blissful surrender to the luxurious essence of Finnish culture.
With proximity to the lively city center, a stay at this magnificent haven makes it effortless for guests to explore the nearby shopping, attractions, and cultural offerings Tampere has in its treasure trove.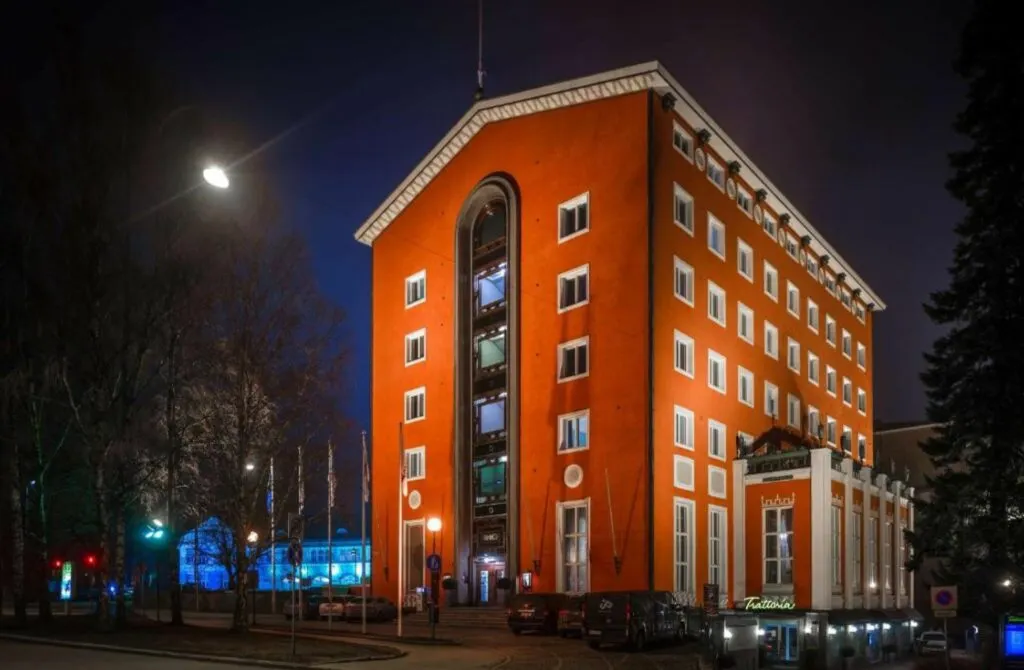 A 4-star, luxurious hotel situated in Tampere, is an accommodation phenomenon that impresses even the most seasoned travellers. The hotel boasts a unique flair, blending authentic Finnish charm with the sophistication of modern conveniences. Lapland Hotels Arena offers an exclusive experience for guests, inviting them to challenge their perception of their dream getaway.
The hotel enjoys a prime location at the heart of Tampere's vibrant pulse. Equipped with a restaurant, a bar, and a variety of tailored amenities, this gem of Tampere consistently delivers an unparalleled guest experience. Lapland Hotels Arena welcomes guests to a realm of pure comfort and indulgence, ensuring a memorable stay in Finland's dynamic city.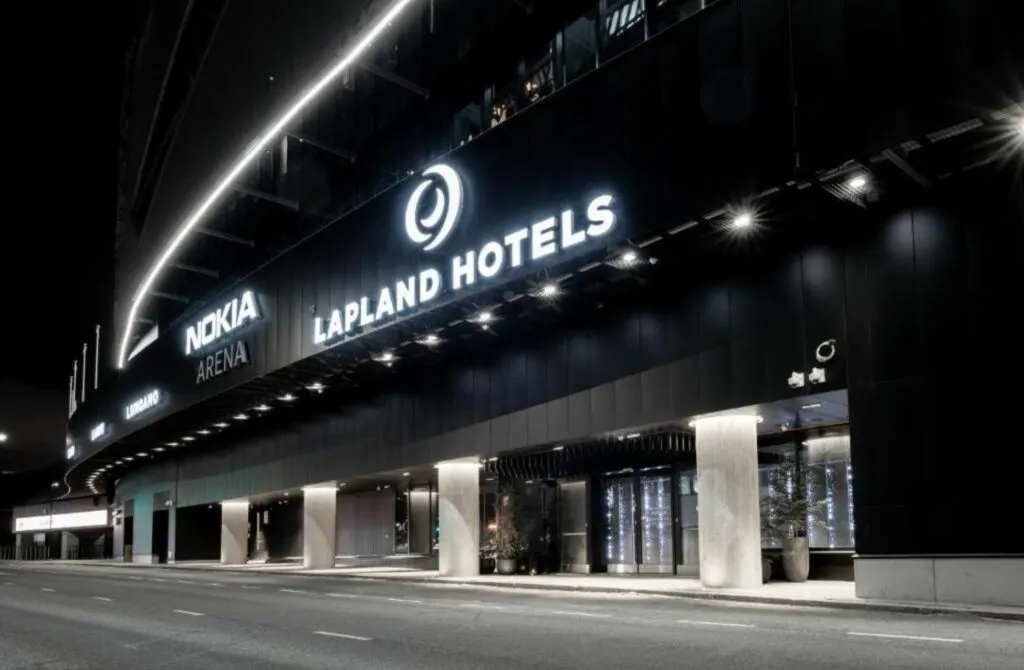 Omena Hotel Tampere is a unique and stylish hotel situated just 200 meters from Tampere Train Station. It perfectly exemplifies cutting-edge Finnish design, creating a vibrant atmosphere for visitors to enjoy. The impressive architecture and sumptuous interiors heighten the hotel's appeal, ensuring the perfect blend of aesthetics and world-class amenities.
Guests staying at Omena Hotel Tampere can expect rooms equipped with flat-screen TVs, microwaves, and fridges, creating a home-away-from-home atmosphere. The hotel transcends ordinary lodging experiences by offering a tailored stay with personalised content and services designed to cater to individual preferences.
The hotel's expert staff ensure an unmatched experience, complete with an air of light-hearted excitement and sheer enjoyment. Price per night at the Omena Hotel Tampere starts from £90, offering an affordable solution for those seeking indulgence and opulence in the heart of the city.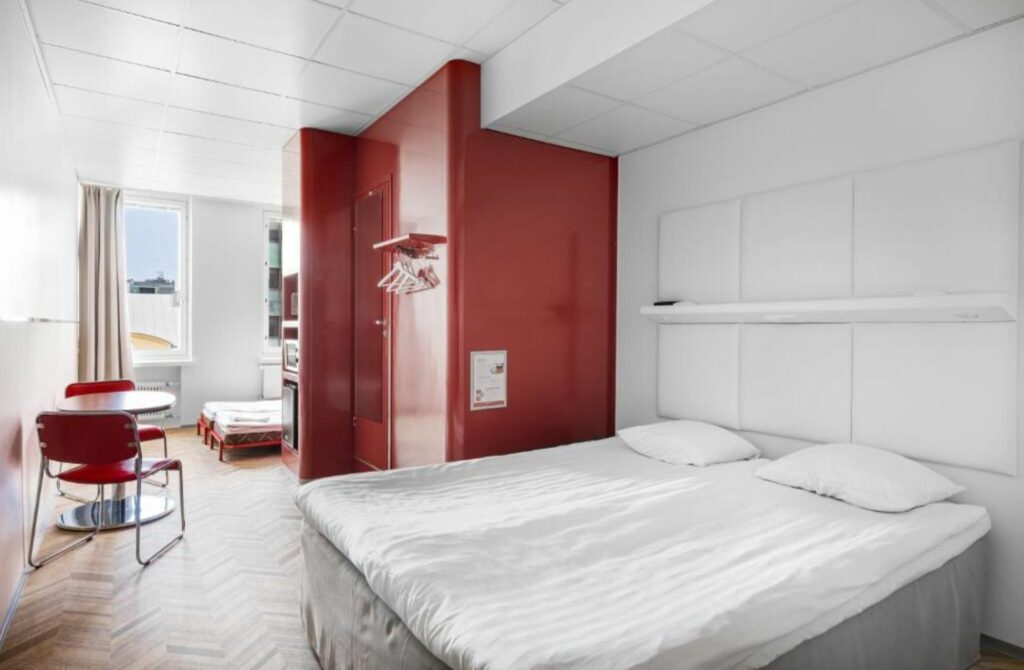 Mid-Range Hotels In Tampere
Elegantly nestled in the heart of Finland's dynamic city of Tampere, the Holiday Inn Tampere – Central Station promises a splendid stay with a remarkable blend of comfort, style, and convenience. Just a stone's throw away from Tampere Train Station, this urban gem allows you to indulge in the bustling city life while offering easy access to stunning attractions like the Nokia Arena.
As you step into your room, the complimentary high-speed free WiFi and stylish flat-screen TV await, sparking a surge of excitement as you unwind after a day of exploration and watch inspiring movies set in Finland.
Ample luggage storage ensures a clutter-free sanctuary, perfect for retreating into a serene atmosphere. In the charming environs of the Holiday Inn, every exceptional experience brings you closer to a memorable journey.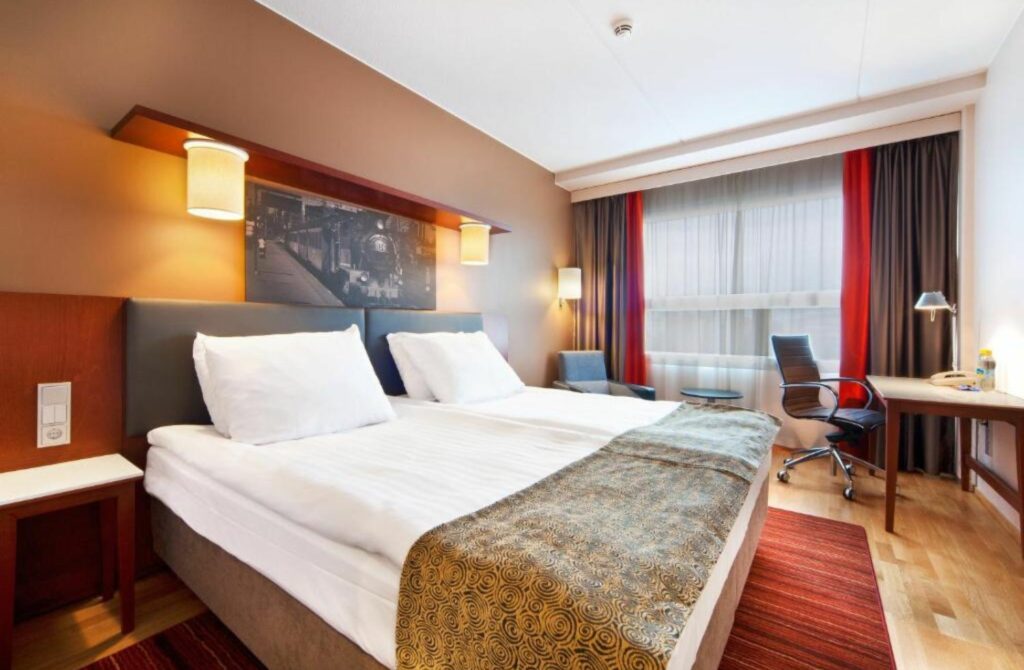 The effervescent aura of Scandic Tampere Koskipuisto captivates discerning travelers in search of a tranquil retreat while remaining within proximity to the city's highlights. Immerse yourself in the breathtaking views of lush greenery as you stroll along the Koskipuisto Park adjacent to this magnificent hotel – a veritable oasis amidst the urban landscape.
Encapsulating Finnish design, the rooms and suites present a sophisticated fusion of minimalist aesthetics and modern amenities, complete with free WiFi and essential in-room facilities. Unwind at the leisurely pace of Tampere mornings or evenings, reveling in the stunning panoramas that unfold before you.
The allure of Scandic Tampere Koskipuisto transcends momentary pleasures, leaving an indelible imprint on your memories.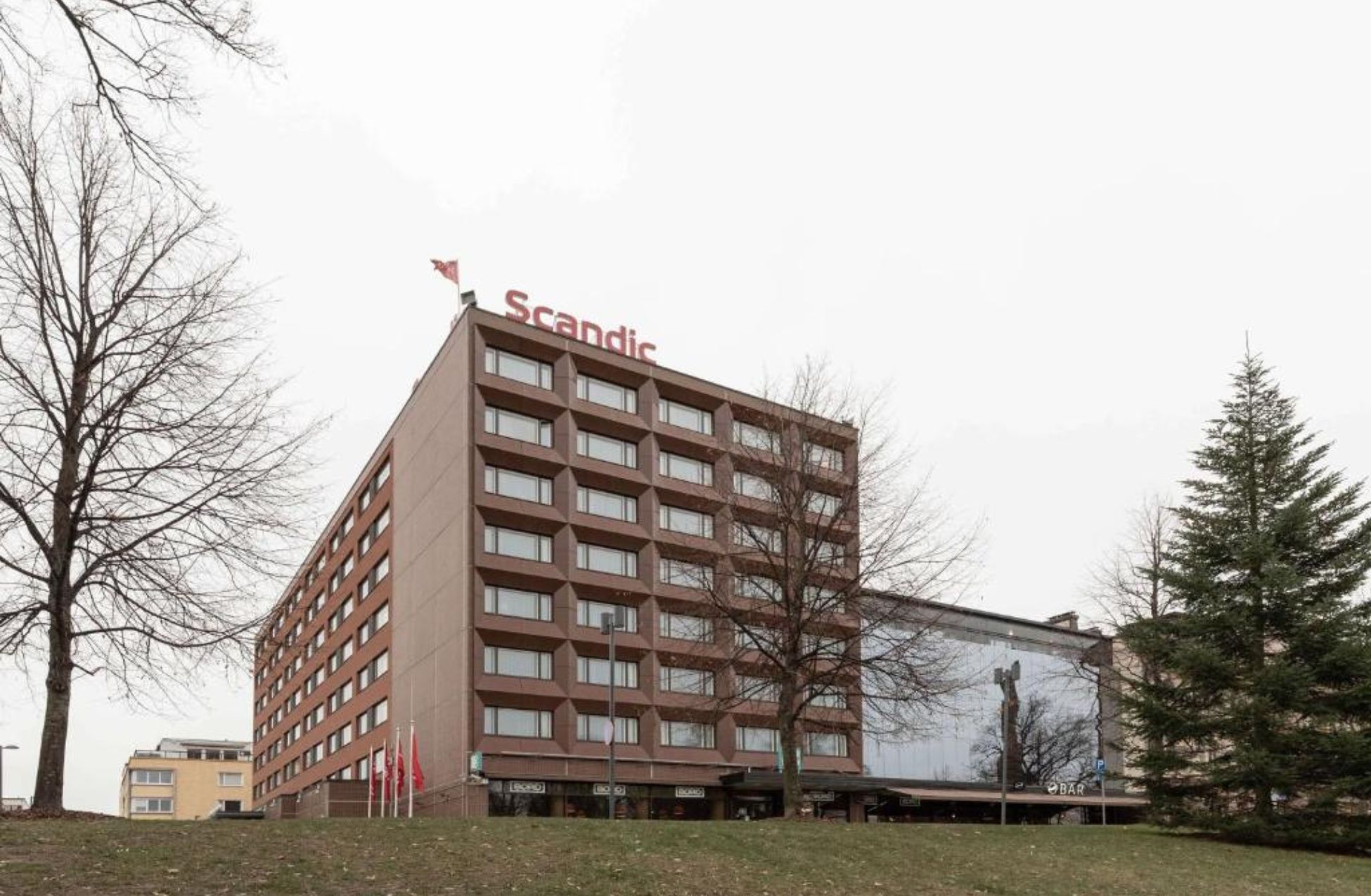 Soaring gracefully into the skyline, Solo Sokos Hotel Torni Tampere embodies the epitome of architectural finesse that complements the allure of this vibrant cityscape. Within the hotel's sleek confines, guests are transported into a world of luxury, showcasing a splendid array of rooms and suites that cater to all facets of aesthetic tastes and preferences.
Indulge your senses in its ravishing interiors, designed to awaken the spirit and ignite the senses, as you are encircled by an embrace of contemporary sophistication. The hotel's ultra-modern amenities, such as cutting-edge flat-screen TVs and complimentary WiFi, go hand in hand with its effortlessly chic design.
With its stellar location in the heart of the city and proximity to must-visit destinations like the iconic Tampere Train Station, Lapland Hotels Tampere, Hotel Kauppi, and Courtyard Tampere City, Solo Sokos Hotel Torni Tampere emerges as the quintessential choice for the most discerning traveler.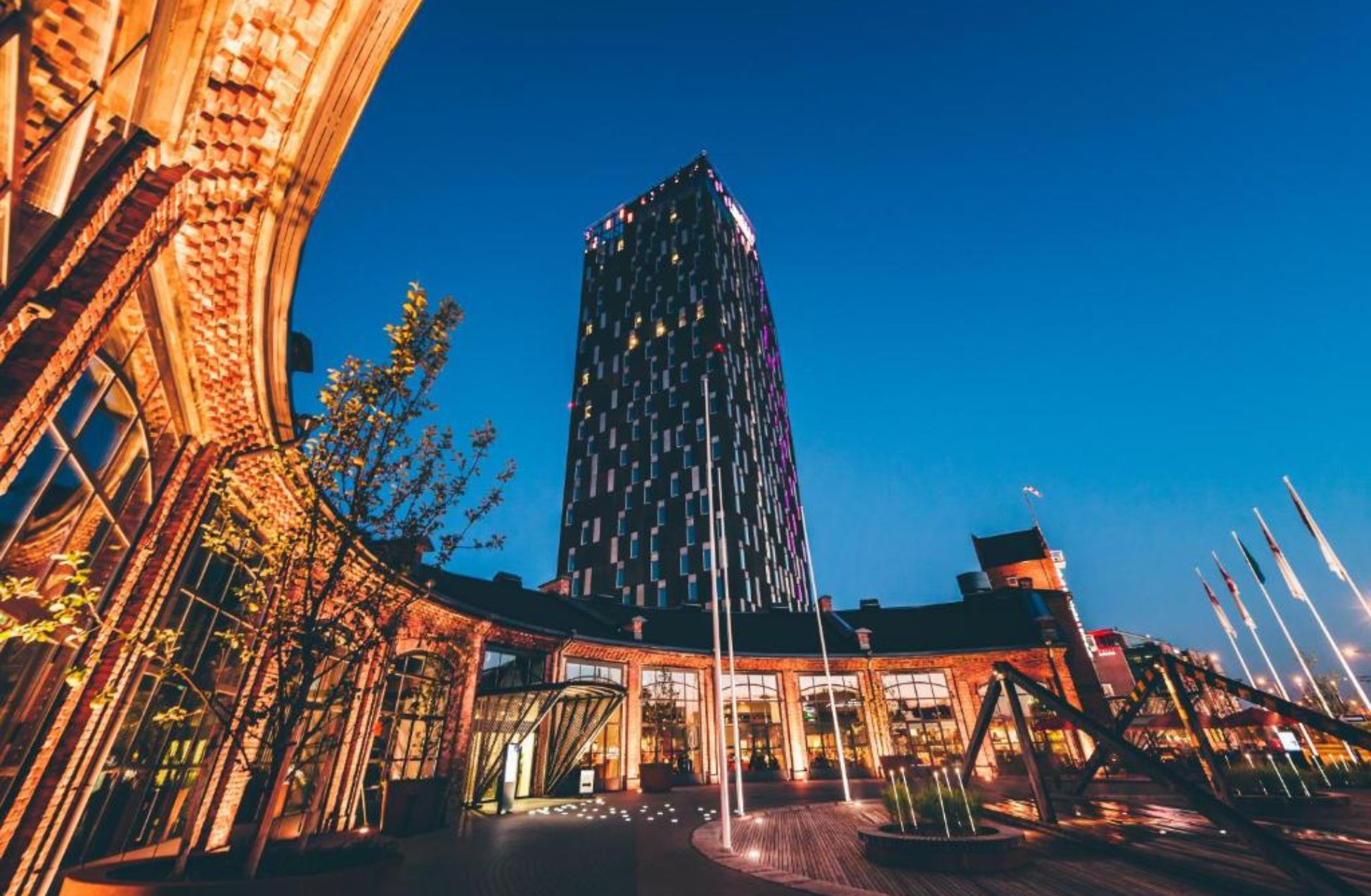 Boutique Hotel In Tampere
Tampere, the jewel of Finland, has a boutique hotel for the discerning traveler seeking a unique experience in this enchanting city. With a breathtaking fusion of modernity and historical charm, this bespoke accommodation offer guests an inviting oasis while exploring the wonders of Europe.
Scandic Tampere Station is a prime example of the exquisite boutique hotels that can be found within the beating heart of Tampere. Conveniently located near the central train station, this stylish hotel offers a touch of modern elegance in every beautifully appointed room.
With amenities such as air conditioning, flat-screen TVs, and minibars, every moment spent here is nothing short of luxurious. Revel in the harmonious blend of contemporary design and Finnish tradition as you unwind in the welcoming arms of Scandic Tampere Station.
Treat yourself to a delectable meal at their on-site restaurant after a thrilling day exploring the city, or indulge in a moment of serenity in their stunning sauna facilities. The hospitality and attention to detail at Scandic Tampere Station are unparalleled, making it an ideal choice for an unforgettable retreat in February when icy landscapes enchant this enchanting part of the world.
Budget Hotel In Tampere
Tampere, a vibrant city in Finland, offers a delightful budget hotel for travelers seeking comfortable accommodation without breaking the bank. The top choice is the Scandic Tampere City, a stylish design, essential amenities, and affordable price point.
Offering an exceptional blend of convenience and style, the Scandic Tampere City is a remarkable budget hotel located near the central railway station. Its modern architecture, with eye-catching design elements, immediately captivates guests. As they explore further, visitors discover the Scandic Tampere City's commitment to sustainability and the environment, making it the perfect choice for eco-conscious travelers.
Each room is tastefully designed with contemporary Nordic flair and the hotel features a range of on-site amenities, including a well-equipped gym, a sumptuous restaurant, and a stylish bar where guests can unwind after a thrilling day exploring the city.
Moreover, the Scandic Tampere City's unbeatable location places guests within striking distance of noteworthy attractions such as the Särkänniemi amusement park, providing endless opportunities to create unforgettable memories in this stunning Finnish metropolis.
As these stunning accommodations exemplify, Tampere is brimming with budget-friendly hotels to suit every traveler's needs. Don't miss out on the opportunity to embrace the irresistible charm of Finland's captivating city by booking one of these exquisite properties and discovering all that Tampere has to offer.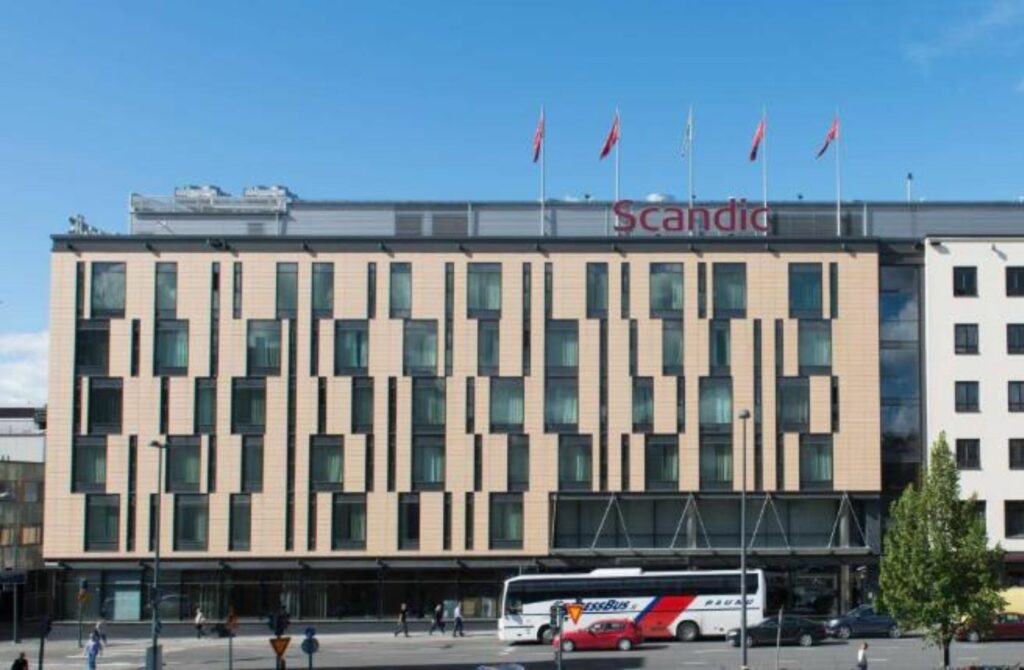 Hotel With Pool In Tampere
Looking for unique and modern elegance? Holiday Club Tampereen Kehräämö is your answer. The sheer artistry of this hotel's design, inspired by the intertwining history of the city's textile industry, is set to fill you with awe, as each intricate detail catches your eye. Compressed within its walls are rooms that exude warmth and comfort, allowing you to rest easy in the embrace of plush beds and tasteful décor.
Nearly every room graces its guests with a private bathroom, providing a sanctuary to relax and rejuvenate. What's more, the hotel's pool area is designed to elevate your stay, soothing your senses and igniting excitement.