In Wellington, the energetic heart of New Zealand, every accommodation tells a story. The city teems with hotels that cater to every whim, welcoming travelers to the heart of its cultural vibrancy.
Choosing from the best hotels in Wellington is not just about booking a room—it's about choosing an experience that brings you closer to the essence of this dynamic city.
Imagine an experience in Wellington that plunges you into an artist's dream. Your hotel is not merely a place to sleep—it's an expanse of imaginative interiors, a gallery of creativity. Here, every window frames an impressive harbor view, and culinary adventures await at the on-site restaurants.
Energize in the pool or the gym before surrendering to the animated ambiance of a popular local bar.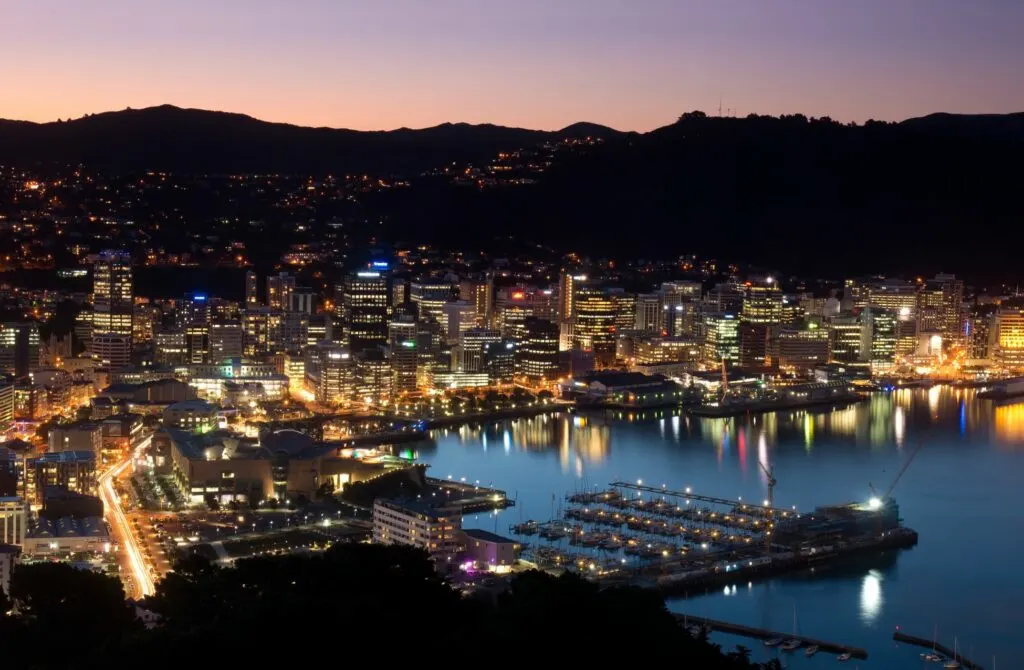 Or perhaps you crave a touch of elegance. Nestled within the city's bustling business district, your hotel is the epitome of sophistication, offering a panorama of the city and harbor. Here, relaxation and refinement meet in cozy rooms, and gastronomic delights wait to be savored against the backdrop of captivating vistas.
A state-of-the-art gym completes the perfect blend of luxury and convenience.
To make the most of your visit to Wellington, don't miss our Wellington city travel Guide. It's a comprehensive resource that will help you uncover the city's hidden gems. From must-visit attractions to off-the-beaten-path recommendations, our guide will ensure that you have an unforgettable experience in the capital city of New Zealand.
What about those in search of the unique and daring? Wellington caters to you, too. The city offers a hotel that pushes the boundaries of contemporary design, offering more than a simple rest. Situated in the trendiest part of the city, this architectural marvel combines innovative design and modern comforts.
It's a novel experience that guarantees a memorable stay and leaves an irresistible call to return.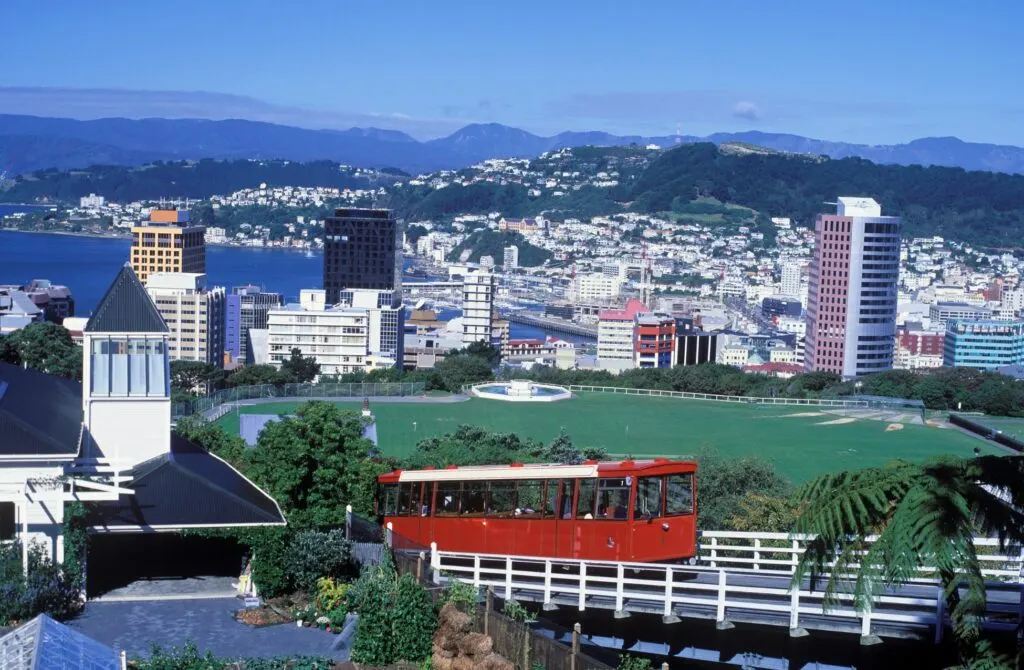 Wellington's vibrant spirit is mirrored in its remarkable accommodations. Here, exploring a lively city starts with stepping into a lobby, and every hotel offers a unique path into the heart of Wellington's charm.
Whether you choose an artistic retreat, a chic sanctuary, or a bold architectural statement, you're not just booking a room—you're starting your Wellington story. Welcome to a city where each stay is as distinct and enchanting as the cityscape itself.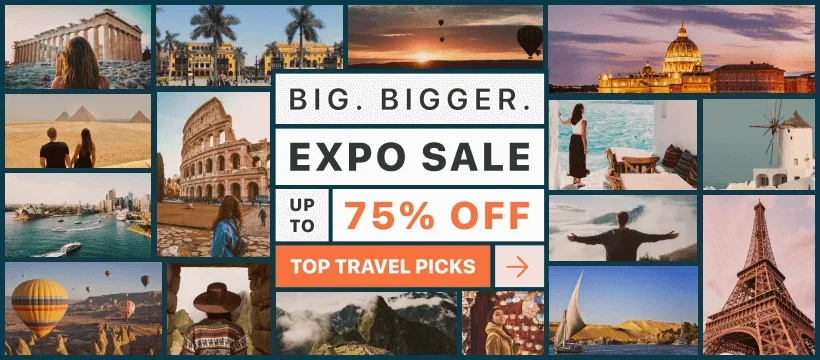 Luxury Hotels In Wellington
Wellington, the bustling capital of New Zealand, is home to an array of exquisite 5-star hotels that offer guests unparalleled experiences in opulence, comfort, and style. Situated in prime locations, these hotels are adorned with top-notch amenities, captivating designs, and unique selling points that cater to the discerning needs of every traveler.
Step into a world of splendor and sophistication as we explore some of the finest luxury hotels in Wellington.
InterContinental Wellington is an epitome of grace and elegance, nestled in the heart of Wellington's thriving central business district. This exquisite hotel is conveniently located mere steps away from the dazzling waterfront, the bustling shopping district, and a multitude of delectable restaurants.
As you enter this heritage building, marvel at the tastefully designed interiors boasting of floor-to-ceiling windows that drench the spaces with natural light. Relish in the feeling of ultimate pampering with a delightful turndown service, valet parking, and a 24-hour front desk ensuring that your every need is attended to with the utmost care and efficiency.
Additionally, the hotel features an enticing array of amenities, including a well-equipped fitness center, sumptuous private suites, and a relaxing spa.
The hotel also offers unrivaled culinary experiences with their on-site restaurant, where talented chefs tantalize your taste buds with delectable offerings, while the swanky bar serves up a fine selection of spirits and innovative cocktails to end your day on a high note.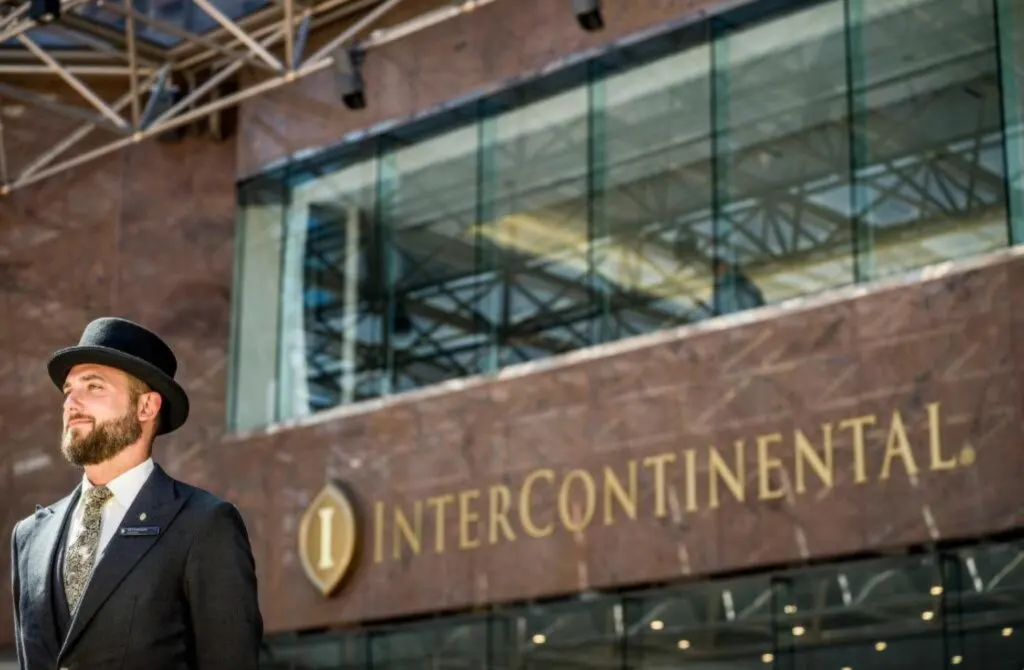 A gem of elegance and luxury, the Sofitel Wellington is a haven of refinement situated close to the picturesque Botanic Garden. The hotel's prime location ensures that you have easy access to some of Wellington's finest attractions, restaurants, and entertainment options.
Step inside the hotel, and you are immediately embraced by a harmonious blend of French and local design influences, making every space a true visual feast. The well-appointed suites feature plush furnishings, inviting beds, and lavish bathrooms that exude opulence and comfort.
The hotel amenities are simply divine, with free Wi-Fi, a rejuvenating spa, and a state-of-the-art fitness center, tailored to cater to the discerning needs of its esteemed clientele.
To elevate your gastronomical experiences, the Sofitel Wellington houses a splendid restaurant that showcases the best of local and international flavors, while the swanky private bar serves up a carefully curated selection of libations to suit every preference.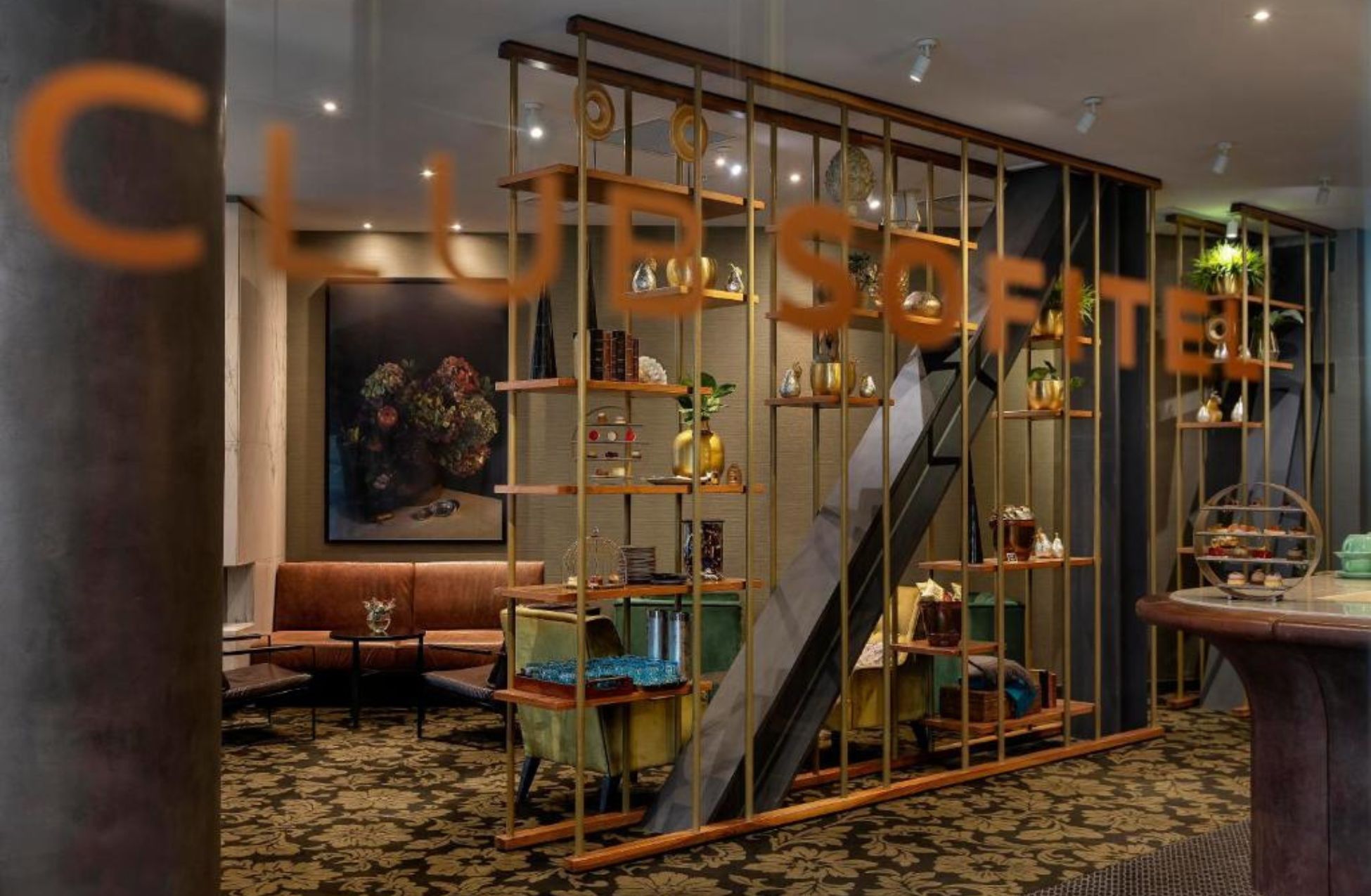 Another luxurious accommodation option that promises exceptional experiences is the U Residence Hotel, offering splendid suites designed to cater to every traveler's desire for comfort and style. Located near the bustling city center, the hotel's prime location ensures that guests can easily explore all that Wellington has to offer.
Revel in the grandeur of the hotel's stylish suites, featuring cutting-edge amenities, spacious layouts, and stunning floor-to-ceiling windows that offer captivating views of the city's skyline.
The hotel also offers a remarkable array of amenities such as complimentary high-speed Wi-Fi, a well-equipped fitness center, laundry services, and a friendly 24-hour front desk team, ensuring that your needs are always met with the highest standards of service.
What sets the U Residence Hotel apart is the exceptional attention to detail and its commitment to blending contemporary design with timeless elegance, promising a stay that will leave you feeling relaxed and invigorated.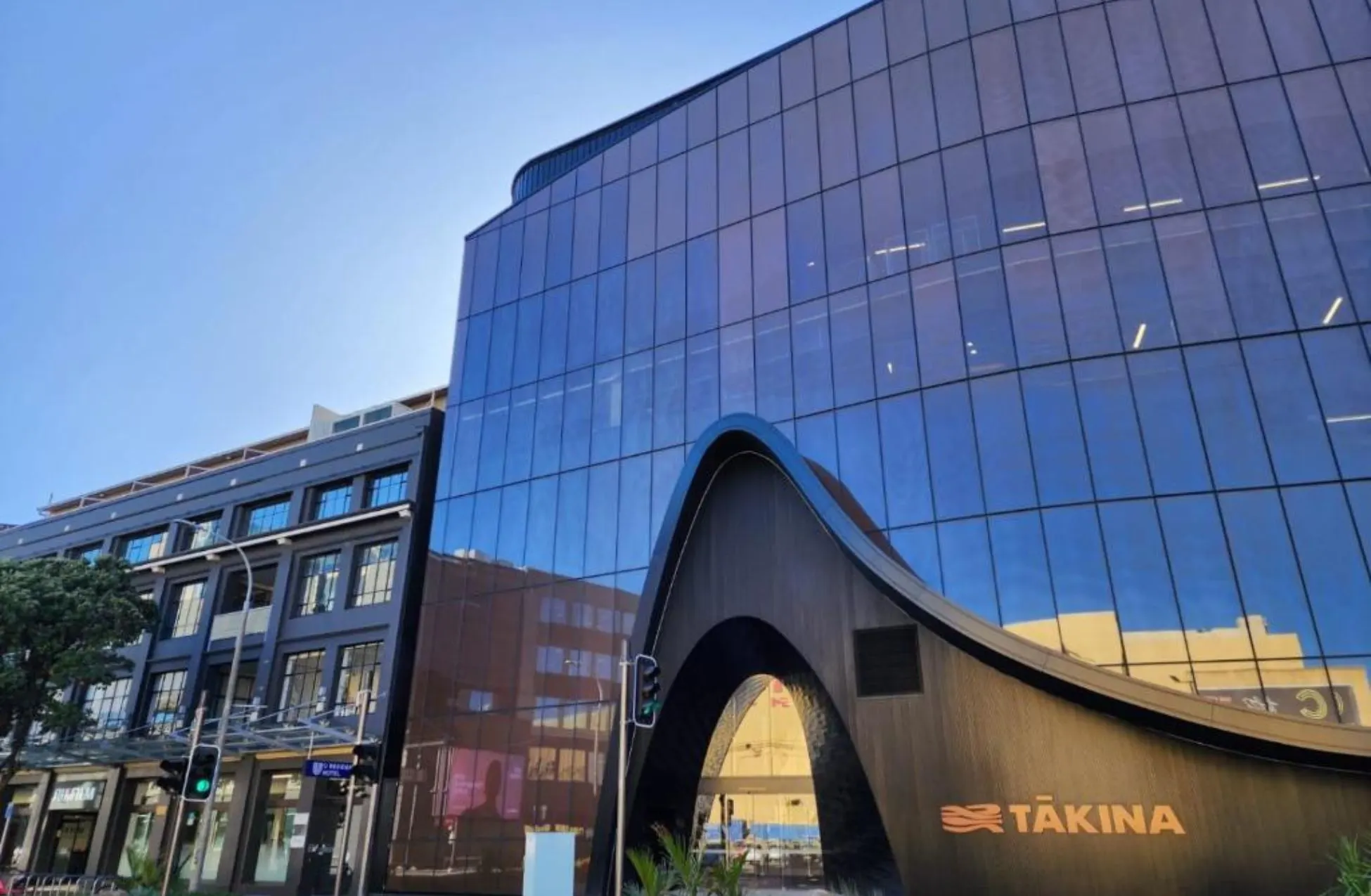 These luxurious hotels in Wellington promise an unparalleled experience of indulgence and sophistication, catering to even the most discerning traveler's preferences. Be it the InterContinental Wellington, Sofitel Wellington, or U Residence Hotel, rest assured that your stay will be nothing short of extraordinary.
Immerse yourself in the lavish world of these esteemed accommodations, and create memories that will last a lifetime.
Mid-Range Hotels In Wellington
Wellington, the vibrant and bustling capital city of New Zealand, boasts a plethora of mid-range hotels to cater to a variety of traveler preferences and budgets. Positioned in prime locations within the city, these hotels offer a delightful blend of style, comfort, and convenience.
Let's explore a few outstanding options that will enhance your Wellington experience without breaking the bank..
James Cook Hotel Grand Chancellor is a prominent 4-star hotel in Wellington that effortlessly fuses contemporary design with unparalleled service. Situated a stone's throw away from the iconic Parliament, this hotel is just a few steps from the energetic Lambton Quay, making it the ideal base for those looking to explore the city's hotspots.
Relish in the modern amenities this hotel has to offer, including a state-of-the-art fitness center, on-site dining options, and efficient laundry services. Each tastefully designed room provides a pleasant oasis for relaxation after a day of city exploration.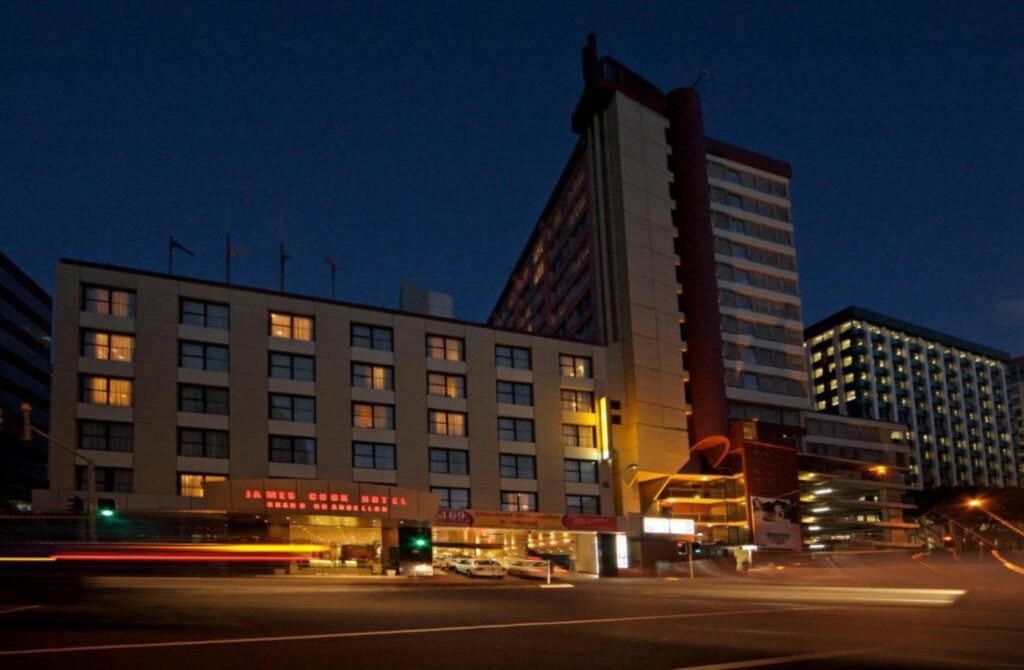 Nestled in the vibrant heart of Wellington, the DoubleTree By Hilton Wellington is an exquisite mid-range hotel that oozes charm and sophistication. This 4-star gem brilliantly combines luxurious comfort with a touch of history, as the building was once a historic 1928 cable car administration building.
The hotel's prime location positions guests close to a myriad of attractions, such as the Wellington Cable Car and the bustling city center.
Tastefully appointed rooms offer all the comforts you'd expect from a Hilton establishment, including plush bedding, modern amenities, and thoughtful service—all wrapped up in a remarkable historic setting.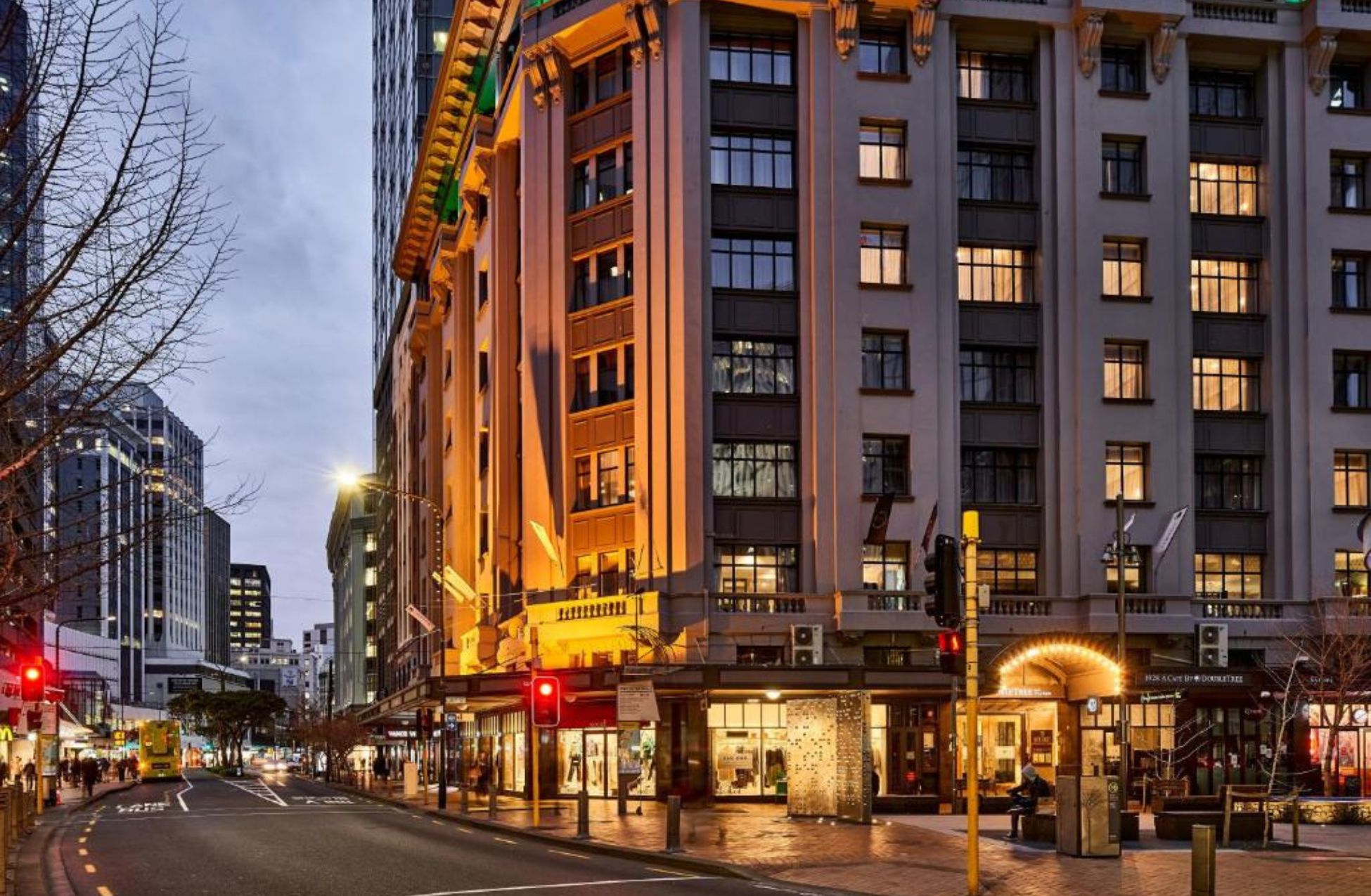 Basking in an aura of sophistication, the Mövenpick Hotel Wellington is the perfect blend of style and convenience for those seeking a mid-range hotel that doesn't compromise on luxury. Situated near the city's key attractions, the hotel offers easy access to the fascinating Te Papa Museum, Interislander Ferry Terminal, and the vibrant Lambton Quay shopping district.
The Mövenpick's exquisitely designed rooms and suites boast a contemporary yet elegant ambiance, where guests are offered top-notch amenities and a tranquil space for relaxation. Indulge in a chic dining experience at the on-site restaurant and enjoy impeccable service that will elevate your Wellington stay to new heights.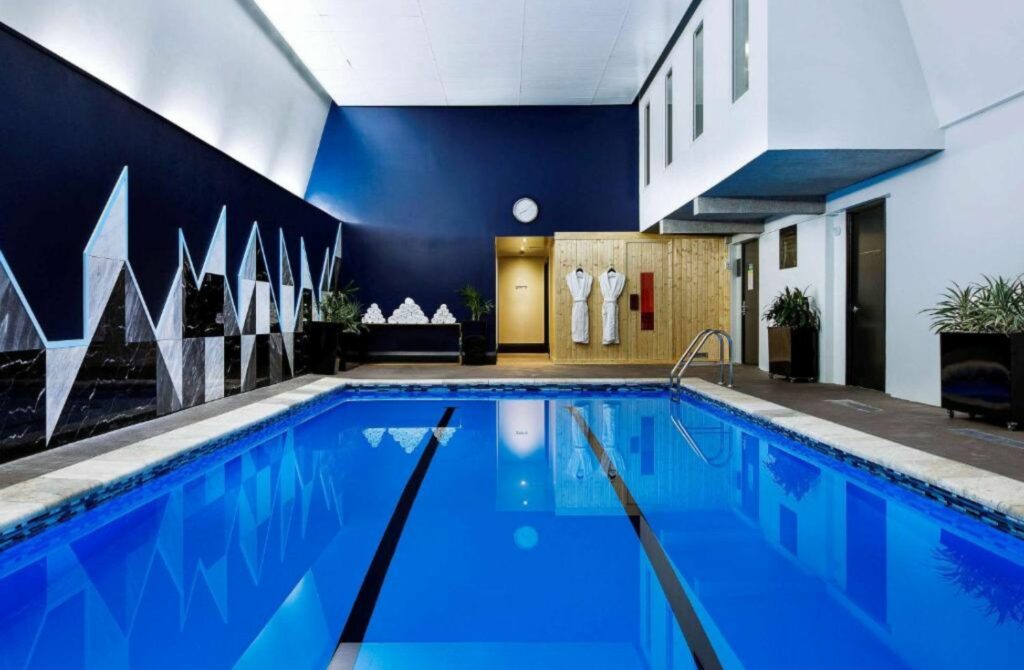 Another delightful 4-star establishment that deserves a well-deserved mention is the Copthorne Hotel Wellington. This mid-range hotel excels in offering exceptional value with its comfortable, stylish accommodation options and a superb location in the midst of city-center delights.
Just a short stroll away from Lambton Quay, guests can easily access shopping, dining, and entertainment options at their fingertips. The Copthorne Hotel Wellington takes pride in its splendid amenities, such as an on-site fitness center and scrumptious dining options.
Revel in the elegant design, warm hospitality, and convenient facilities as you unwind and rejuvenate in your home away from home.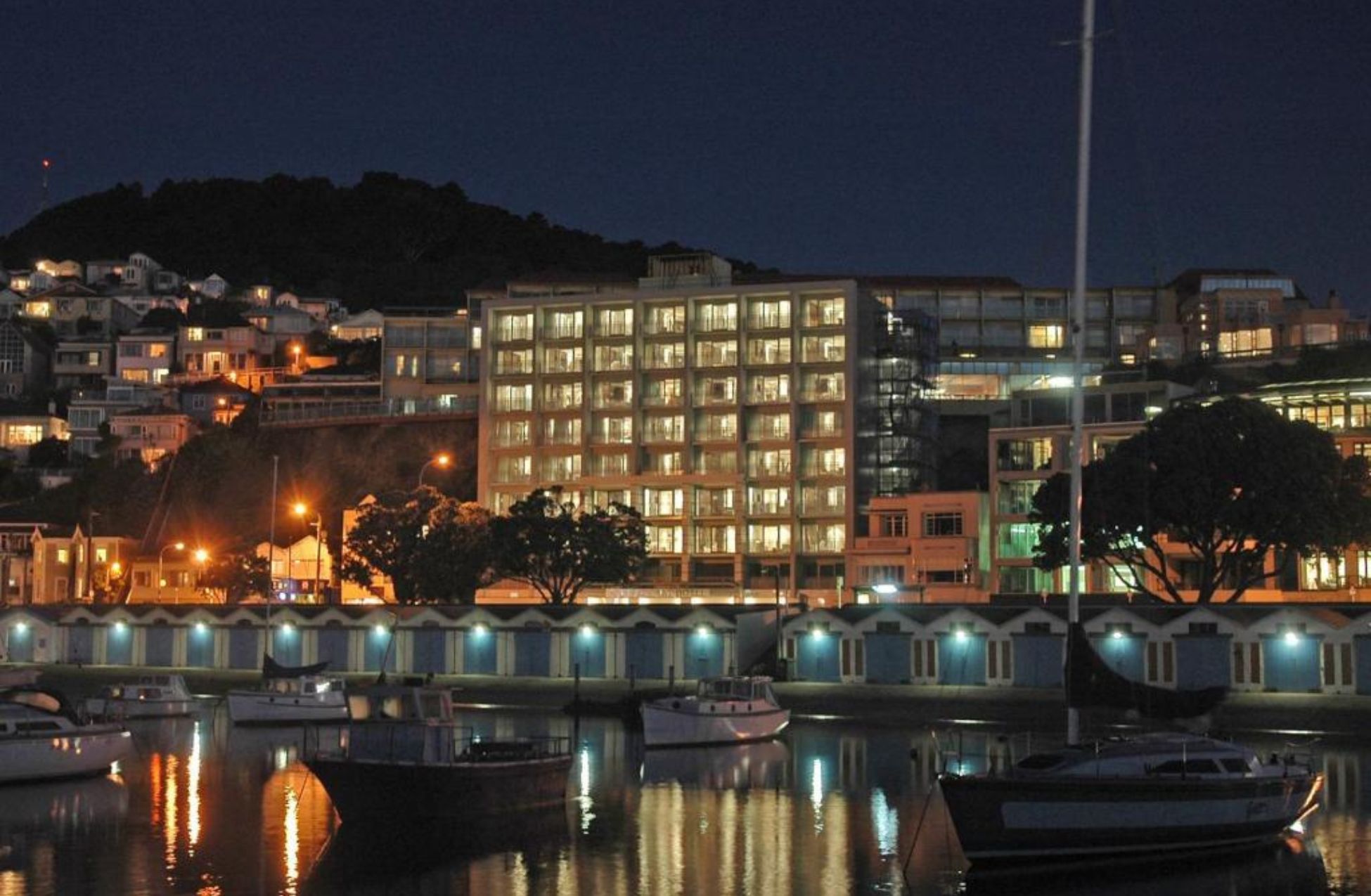 In conclusion, if you're seeking a memorable stay in the heart of Wellington without the hefty price tag, these mid-range hotels are poised to deliver on all fronts. With irresistible charm, elegant design, and enticing amenities, you'll be eager to book your ideal Wellington accommodation as soon as possible. Happy travels!
Boutique Hotels In Wellington
Wellington, the capital city of New Zealand, boasts a vibrant atmosphere with rich culture and history. Teeming with life and spectacular attractions such as Te Papa, Cuba Street, and numerous eateries, it is a perfect destination for an unforgettable stay.
As you plan your visit, let us take you through a selection of Wellington's finest boutique hotels that offer a unique, intimate, and stylish accommodation experience.
Embrace the luxurious oasis that is the Ohtel Wellington, a splendid 10-room boutique hotel situated on the picturesque waterfront. Indulge in the comfort and style offered by uniquely designed rooms, each embracing a mid-century modern aesthetic that will whisk you back to the golden era of design.
Ohtel Wellington shines as a true gem among boutique hotels, boasting top-rated amenities such as Freyberg Beach steps away from the property, sumptuous eateries nearby, and an incredible 4-star rating that makes this hotel an absolute must-visit.
The delightful location near Te Papa and Cuba Street ensures you'll never run out of thrilling activities to splurge in during your stay at this one-of-a-kind establishment.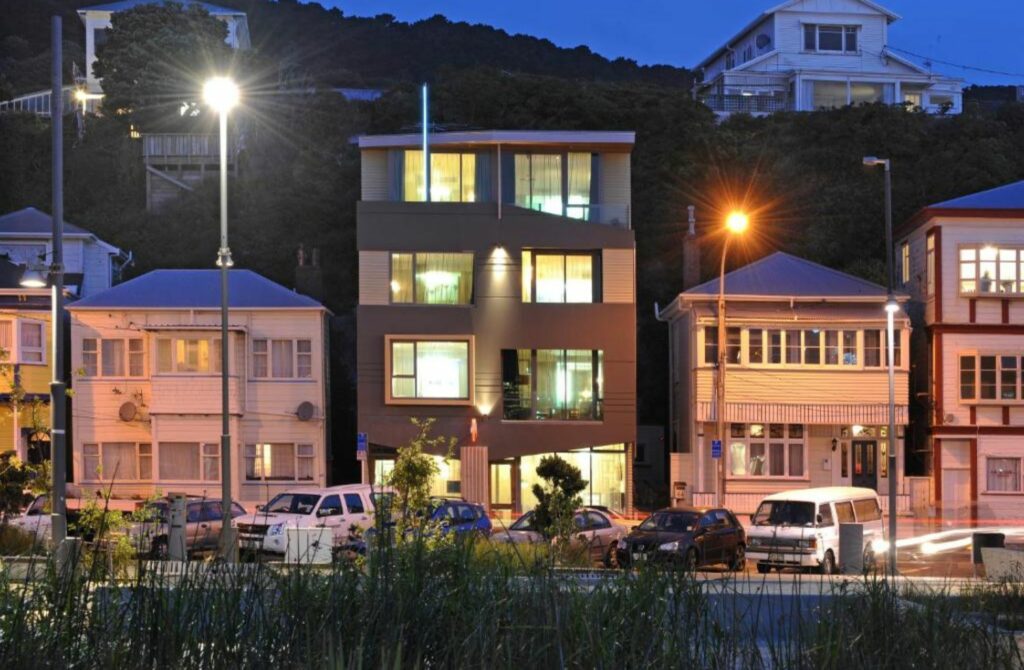 The Bolton Hotel proudly stands as a beacon of luxury in the heart of Wellington, inviting you to experience the lavish comforts it has to offer. With an impressive 4.5-star rating, this boutique hotel beckons discerning travelers to revel in its array of top-notch services, striking design, and remarkable location.
Nestled within walking distance of Parliament, the cable car, and a plethora of fine dining establishments, The Bolton Hotel offers unparalleled convenience and elegance. Each of the rooms showcases immaculate décor and luxurious fittings that provide the ultimate comfort for your stay.
After a day spent exploring the city, unwind at the on-site spa facility or indulge in a glass of fine New Zealand wine at the chic hotel bar.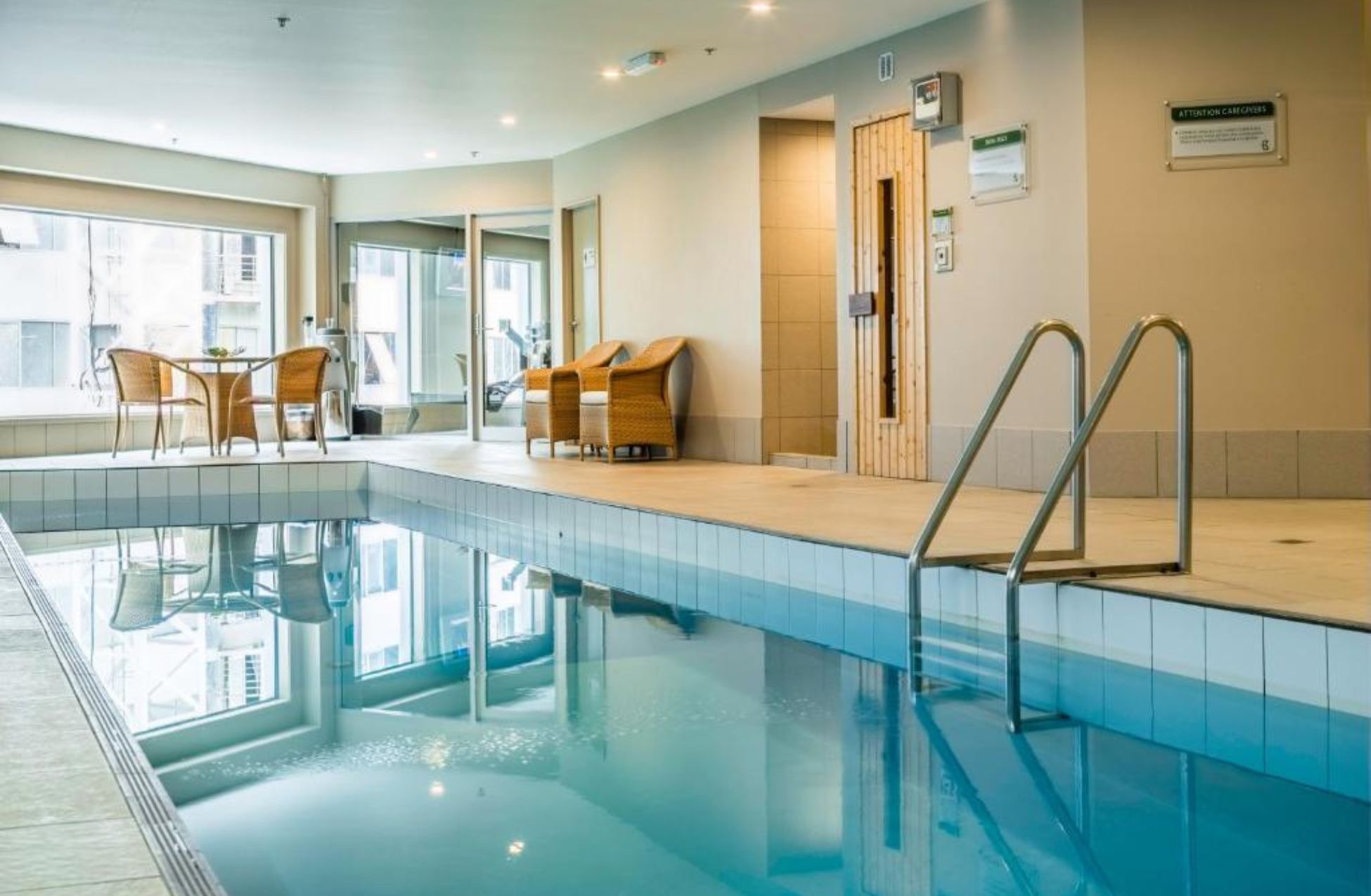 Experience a delightful blend of contemporary design and unparalleled location at the Distinction Wellington Century City Hotel. Boasting a 4-star rating, this outstanding boutique hotel is situated mere steps from Cuba Street, offering immediate access to the city's vibrant shops, eateries, and nightlife.
The stunning, fully-equipped rooms feature modern furnishings with all the amenities needed for a truly unforgettable stay. Catering to both leisure and business travelers alike, the hotel provides exclusive facilities such as an on-site pool, fitness center, and a well-equipped business center.
Experience the vibrant spirit of Wellington from the comfort of Distinction Wellington Century City Hotel, where every convenience you desire awaits your arrival.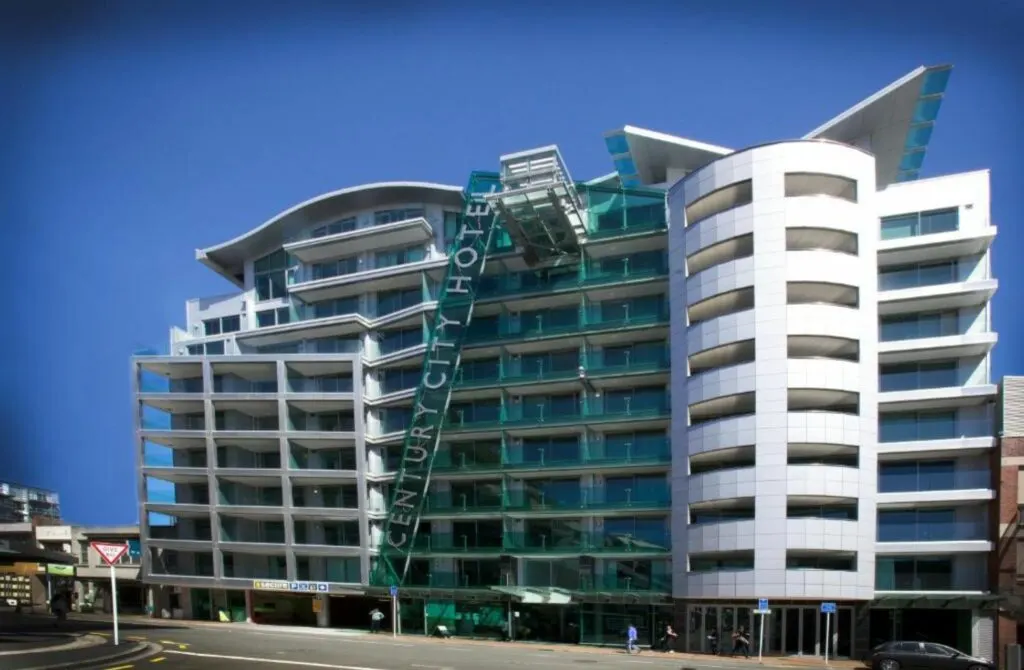 Budget Hotels In Wellington
Staying in Wellington, the vibrant capital of New Zealand, doesn't have to break the bank with these amazing budget hotels that will make your stay comfortable and memorable.
In a city renowned for its craft beer, botanical gardens, and cultural attractions like the City Gallery Wellington, here are some cost-effective accommodation options that don't compromise on quality and experience.
Nestled within a modern and trendy building, Microtel By Wyndham Wellington is an exceptional choice for budget-conscious travelers who want the best of comfort, style, and convenience.
With cozy ensuite rooms designed for both solo travelers and couples, this gem of a hotel offers a myriad of amenities such as a work desk, drink-making facilities, smart TV with streaming services, free WiFi, and a personal fridge.
But don't forget to immerse yourself in the cinematic magic of New Zealand by exploring the breathtaking landscapes showcased in movies shot in New Zealand. So, while you enjoy your stay at Microtel By Wyndham Wellington, don't miss the opportunity to discover the real-life backdrops of your favorite films.
Boasting contemporary art and interior design, the hotel creates a welcoming atmosphere amidst the bustling city, making it an ideal base for exploring the nearby attractions.
Located in the heart of the city, Ibis Wellington is poised to offer its guests not just 3-star rated comfort, but the ultimate convenience in exploring the beautiful city of Wellington. Its modern and sleek design reflects the vibrant energy of the city, while its rooms are a haven of comfort and relaxation.
The hotel provides various amenities such as free Wi-Fi, en-suite bathroom, and tea & coffee making facilities. With its close proximity to the Botanical Gardens, City Gallery Wellington, and the best craft beer outlets, Ibis Wellington is a desirable choice for travelers looking to make the most of their visit to this captivating city.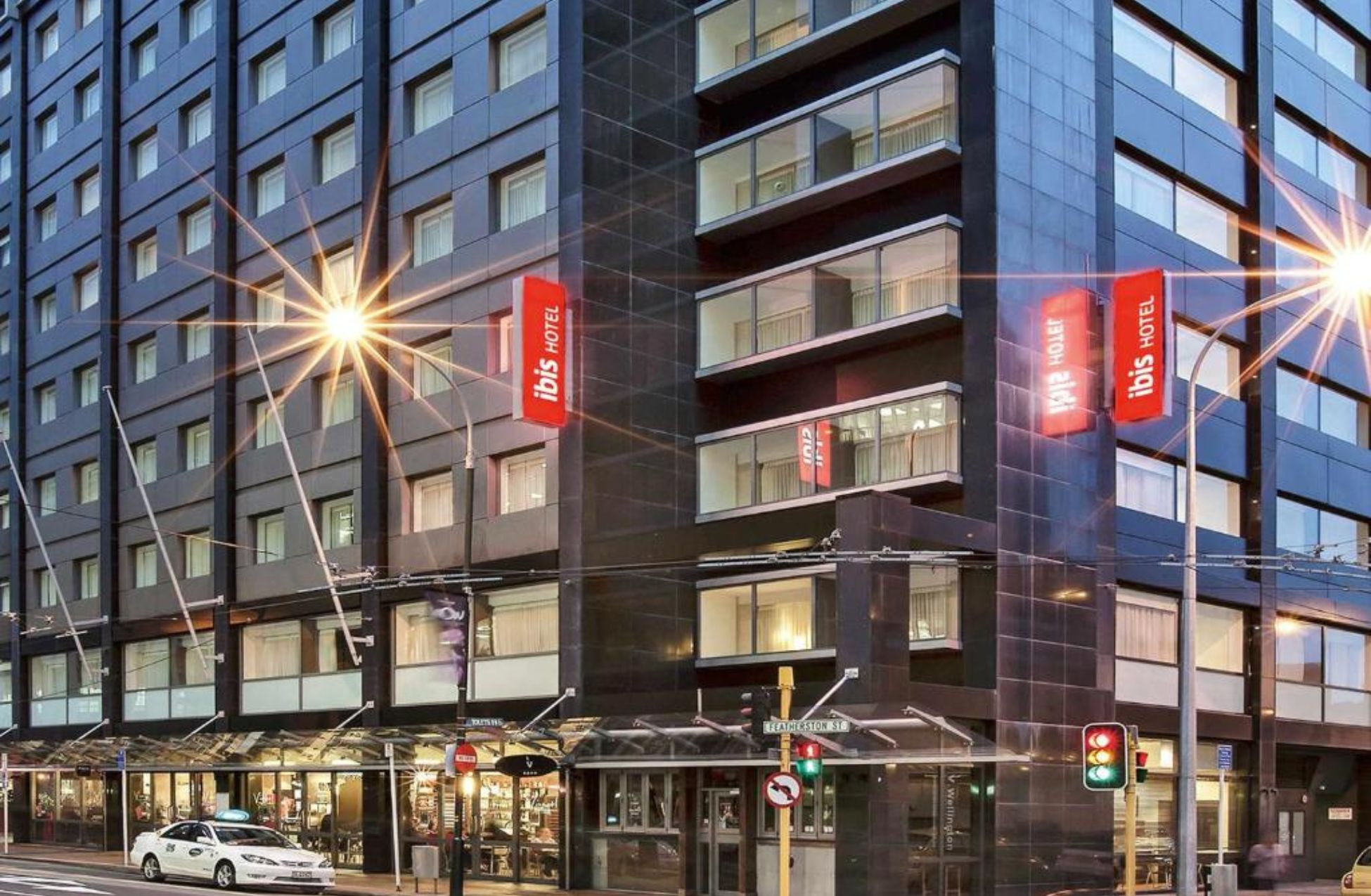 An extraordinary blend of convenience and style, the Rydges Wellington Airport offers guests incredible access to both the airport and the city's gems. Wake up to views of the runways or take a quick commute to explore the fantastic attractions that Wellington has to offer.
Luxuriate in your modern room adorned with tasteful décor and a wealth of amenities, including in-house entertainment, free Wi-Fi, coffee & tea making facilities, and personal care products.
As an added bonus, the Rydges Wellington Airport is situated close to the coast, offering the perfect opportunity for nature lovers to indulge in scenic walks and breathtaking views.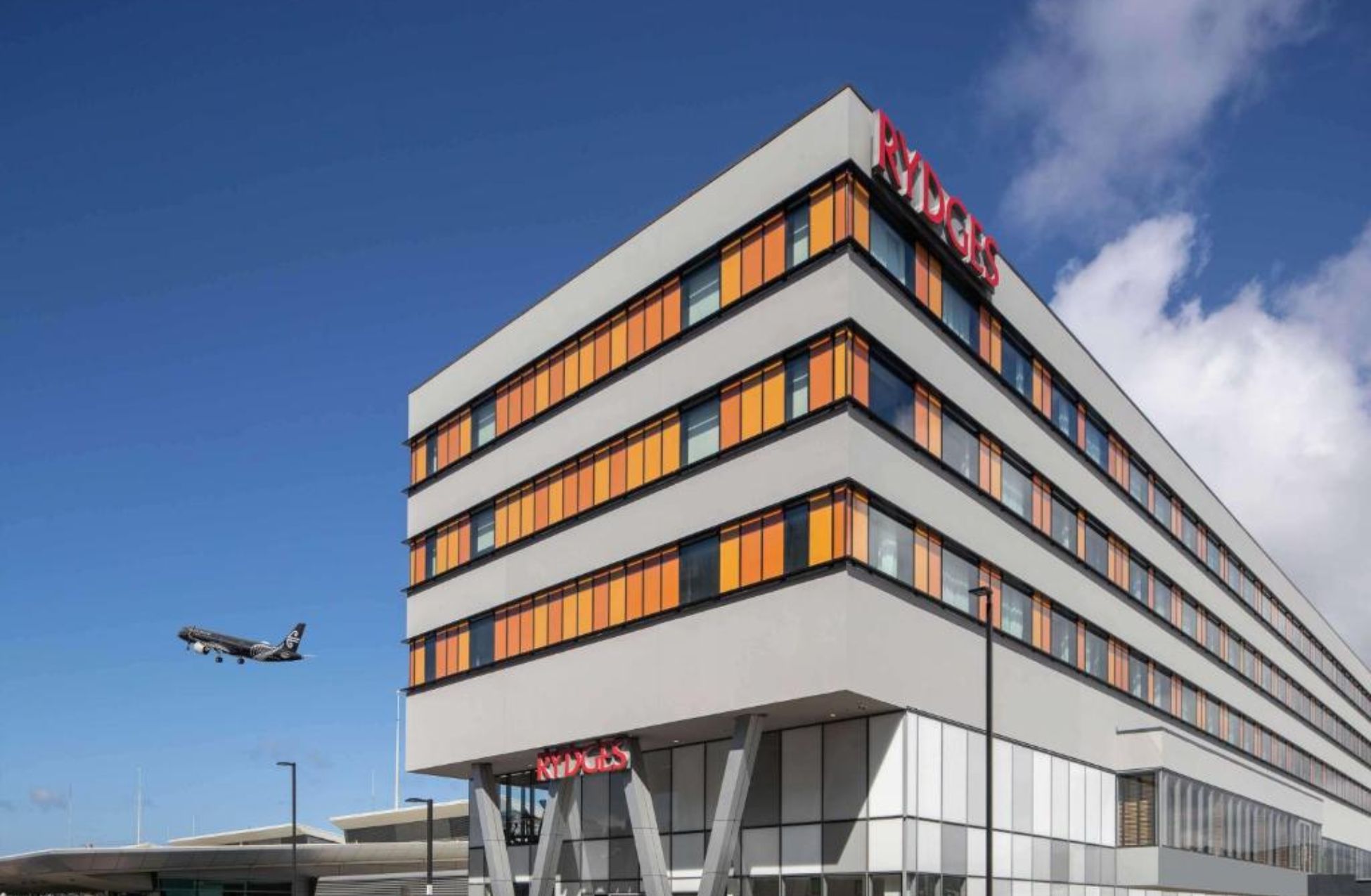 A charming establishment that exudes warmth and character, the Shepherds Arms Hotel is a delightful find for travelers who appreciate classic architecture and the enchanting ambiance of historical accommodation. Located in the lovely suburb of Featherston, this picturesque hotel seamlessly combines modern comfort and the charm of bygone eras.
With enchanting gardens and a cozy restaurant on-site, the hotel invites guests to unwind and savor the serene atmosphere. The well-appointed rooms offer all the comforts of home, including plush beds, free Wi-Fi, and many other amenities.
Just a stone's throw away from city attractions, the Shepherds Arms Hotel provides a peaceful retreat to recharge after a day of exploring the wonders of Wellington.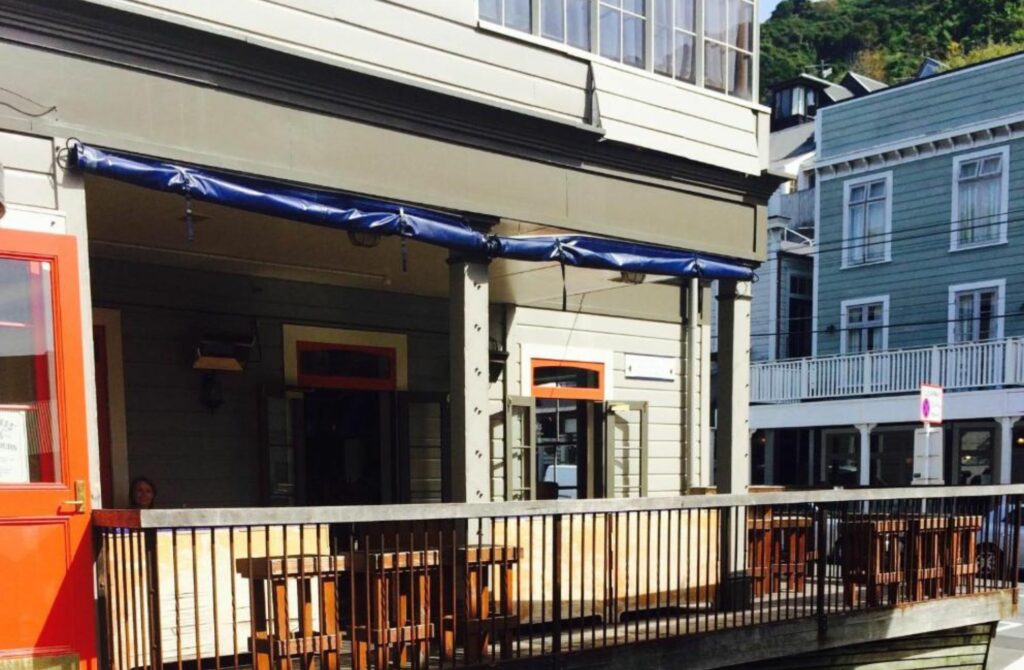 When it comes to affordable stays, these budget hotels in Wellington are sure to augment your vacation in this vibrant city. With unique selling points and a variety of incredible amenities, guests are in for a delightful experience as they explore the wonders of New Zealand's capital.
But don't limit yourself to just exploring Wellington; make sure to visit other parts of the country or try things to do in Northland, New Zealand. From exploring the stunning Bay of Islands to immersing yourself in Maori culture, Northland offers a wealth of experiences that will enrich your New Zealand journey.
Don't miss out – plan your visit and book your stay at one of these fantastic hotels today!