Philadelphia, renowned as the City of Brotherly Love, is a historical hub brimming with vibrant culture. Travelers from across the globe are drawn to its captivating allure. As part of your journey to this iconic city, consider that the right accommodation can significantly elevate your experience.
In fact, the best hotels in Philadelphia range from opulent, traditional establishments to contemporary, chic retreats, each reflecting the city's diverse hospitality landscape.
Visualize the Four Seasons Hotel Philadelphia at Comcast Center. This haven of luxury stands tall within the Comcast Technology Center, blending grandeur with cutting-edge technology for an unmatched guest experience. Imagine expansive cityscape vistas framed by your room's floor-to-ceiling windows.
Picture an array of world-class amenities, including a lavish spa, an infinity pool, and an assortment of dining options that tantalize your palate. Being at the city's heart, you're never more than a few strides away from Philadelphia's most iconic attractions.
For an added touch of cinematic allure, explore some captivating movies set in Philadelphia, which will surely add a layer of excitement and familiarity to your stay in this vibrant city.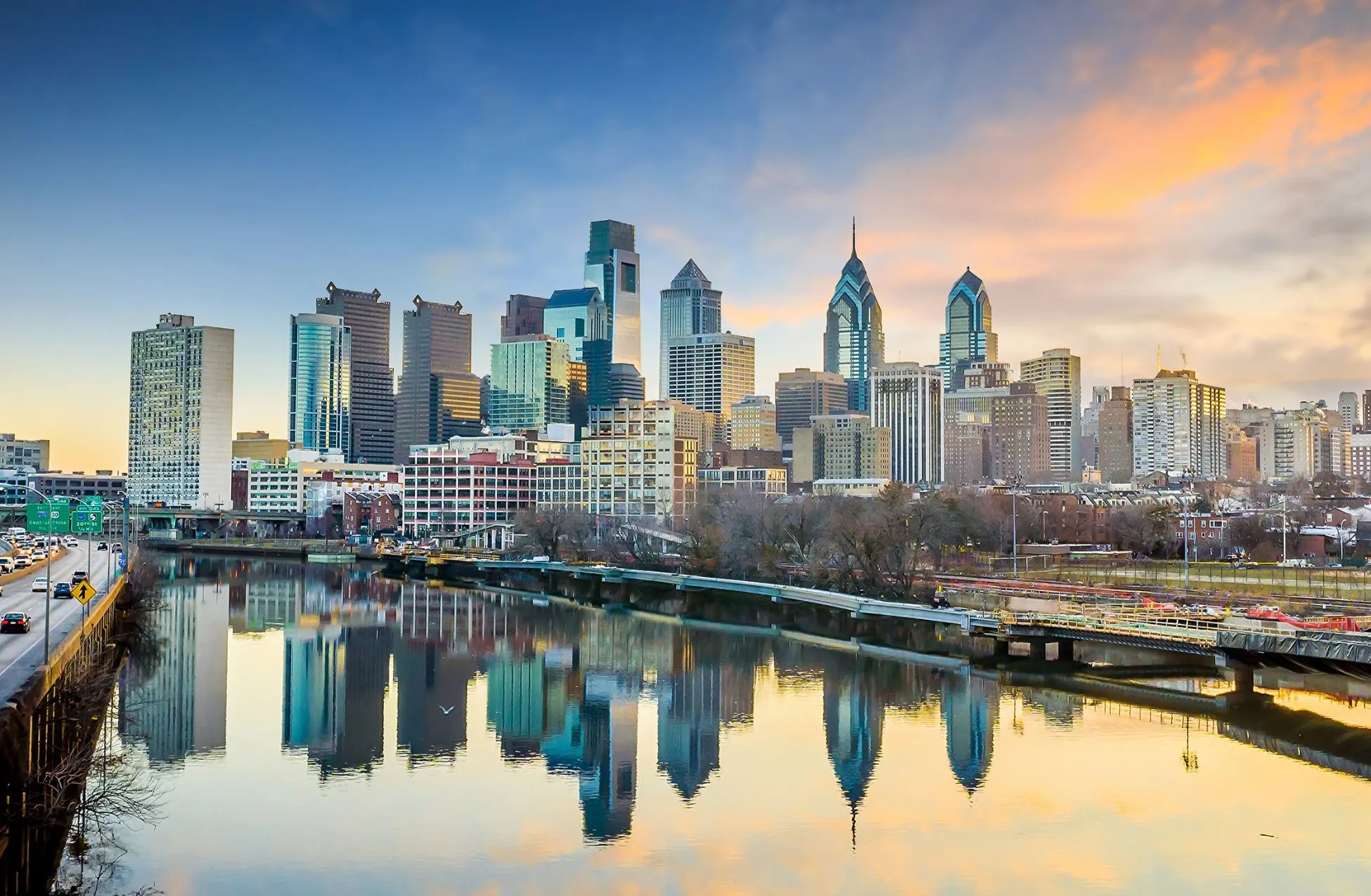 Next, consider The Windsor Suites Philadelphia, nestled in the vibrant heart of the city. Catering to those seeking both comfort and style, this all-suite hotel provides generously sized suites equipped with fully functioning kitchens. The balance of homely coziness and upscale hotel luxury is truly remarkable.
An on-site fitness center and gourmet dining options keep you active and satiated, while the hotel's prime location offers easy access to Philadelphia's dynamic art scene, historical sites, and lively markets.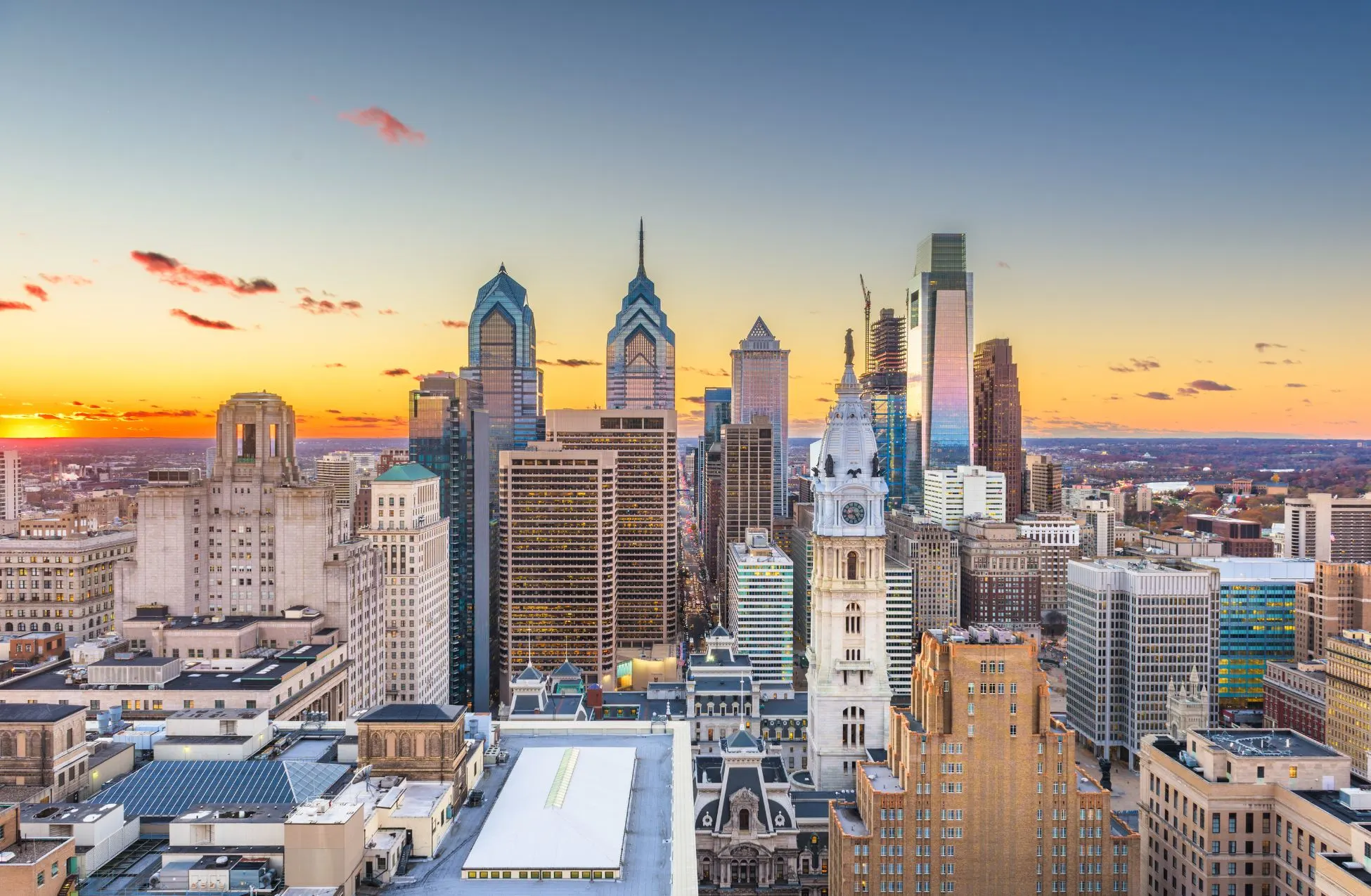 Venture to Fishtown, Philadelphia's creative quarter, and discover the Lokal Hotel Fishtown. This boutique hotel encapsulates the spirit of Fishtown's thriving artistic community with its innovative interiors and meticulous attention to detail. Imagine unique, curated suites that provide the perfect backdrop for your Philadelphia story.
A stone's throw from bustling bars, world-class restaurants, and a thriving arts district, the Lokal Hotel combines eclectic design with the comforts of home.
Each hotel mirrors Philadelphia's best attributes, providing first-class amenities, exceptional service, and memorable experiences. Rest assured, when you opt for these exceptional accommodations, you'll immerse yourself in the city's pulse while enjoying unparalleled luxury.
So, don't delay. Embrace the opportunity to experience Philadelphia in utmost comfort and style.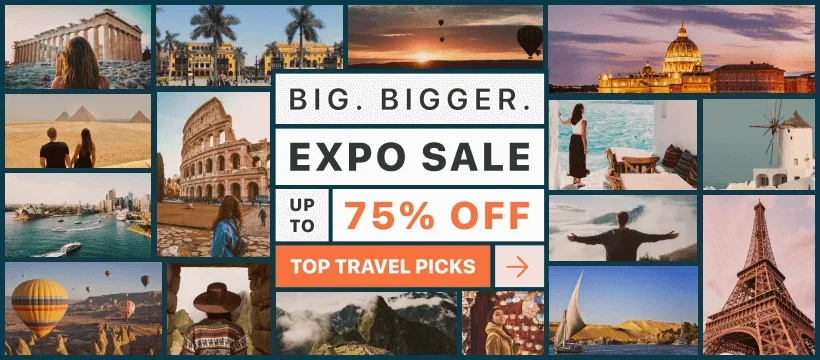 Luxury Hotels In Philadelphia
Philadelphia, the City of Brotherly Love, is home to some phenomenal luxury hotels, each offering impressive amenities, stunning designs, and exceptional locations. In the heart of the city is Rittenhouse Square, a premier destination for both tourists and locals alike.
Nestled alongside this historic park are several of the city's most iconic hotels, perfect for those seeking a luxurious retreat in the heart of the action.
The Ritz-Carlton, Philadelphia prides itself on its unparalleled service and grandeur, making it one of the city's most sought-after luxury accommodations. Housed within a majestic neoclassical bank building, The Ritz-Carlton effortlessly melds the elegance of its architectural heritage with contemporary design elements.
Guests can indulge in the world-class spa or arrive in style with the hotel's chauffeur service, both guaranteed to elevate the experience. The lavish suites, some with soaring 30-foot ceilings and striking city views, provide a sanctuary for guests to unwind after a day of exploring Philadelphia's rich history.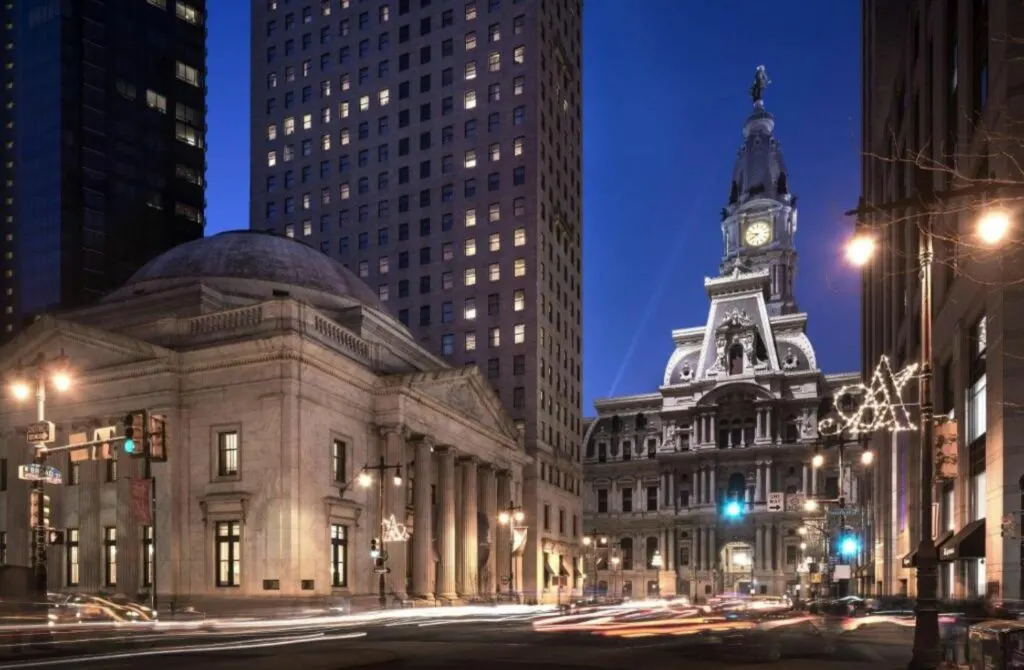 A stone's throw away from The Ritz-Carlton stands The Rittenhouse Hotel, another icon of Philadelphia's hospitality scene. Overlooking Rittenhouse Square, this luxurious establishment is renowned for its spacious suites, sumptuous décor, and top-notch amenities.
The Rittenhouse Hotel takes pride in offering exquisite gastronomic experiences at its onsite restaurant, Lacroix, which has garnered praise from critics and visitors alike.
For those who appreciate the finer things in life, a nightcap at the Library Bar, an intimate venue known for its innovative cocktails and plush ambiance, is the perfect way to cap off an evening in the city.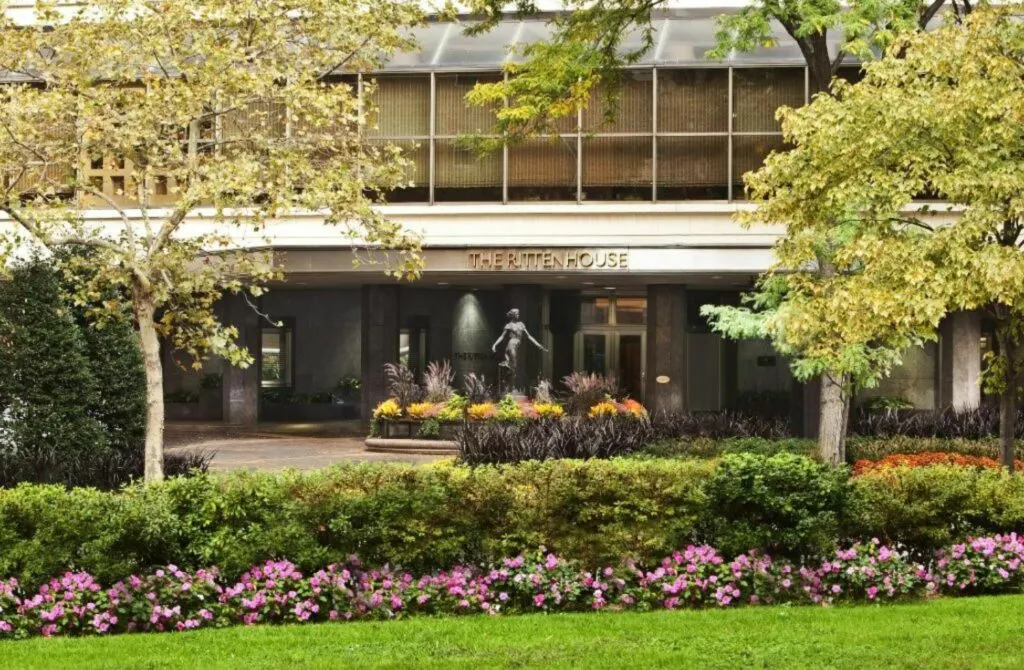 Located in the thriving heart of the Comcast Technology Center is the Four Seasons Hotel Philadelphia At Comcast Center, a soaring tribute to the architectural prowess and innovation that defines this city. The hotel's remarkable design is matched only by the luxurious accommodations and jaw-dropping amenities it offers to discerning guests.
A collaboration between acclaimed chefs Jean-Georges Vongerichten and Greg Vernick has resulted in multiple dining establishments within the hotel, showcasing the finest in gourmet cuisine. The Four Seasons Spa is a calming oasis in the sky, providing bespoke treatments and breath-taking views over the city.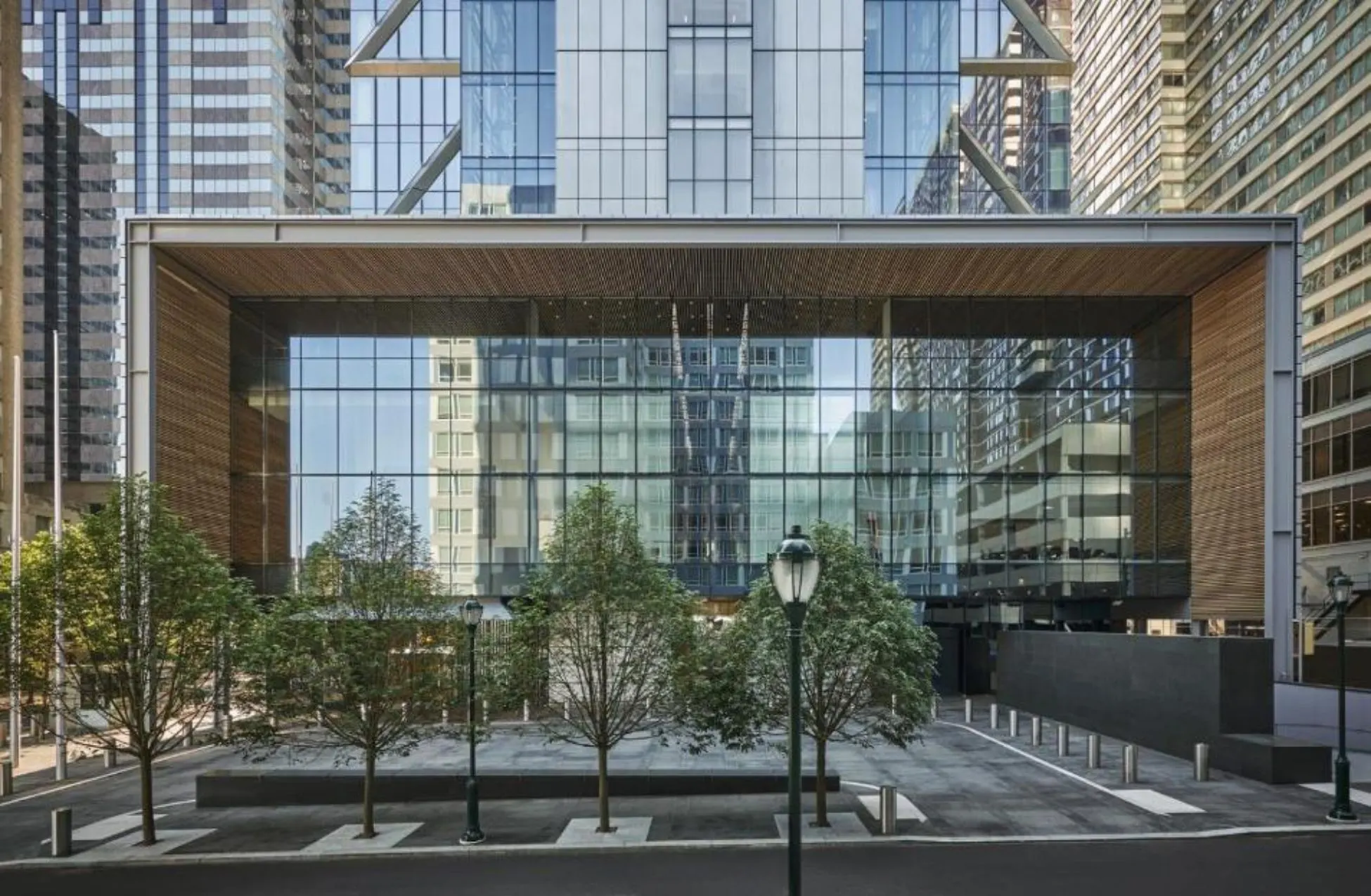 AKA University City is the epitome of contemporary luxury in the City of Brotherly Love. With its sleek design and a prime location in the Cira Centre South, AKA University City delivers an unparalleled combination of sophistication and comfort.
Guests can enjoy the well-appointed residential-style suites, some featuring floor-to-ceiling windows that frame breathtaking views of the city skyline. A private full-service cinema, an exclusive Level 28 club, and a state-of-the-art gym are just a few of the extraordinary amenities AKA residents can enjoy during their stay.
Any of these opulent Philadelphia hotels promises an unforgettable experience, be it the timeless elegance of The Rittenhouse Hotel, the regal stature of The Ritz-Carlton, the bold modernity of AKA University City, or the architectural splendor of the Four Seasons Hotel Philadelphia at Comcast Center.
These exceptional establishments welcome visitors to indulge in the height of luxury, promising an exciting and extravagant stay in this historic city.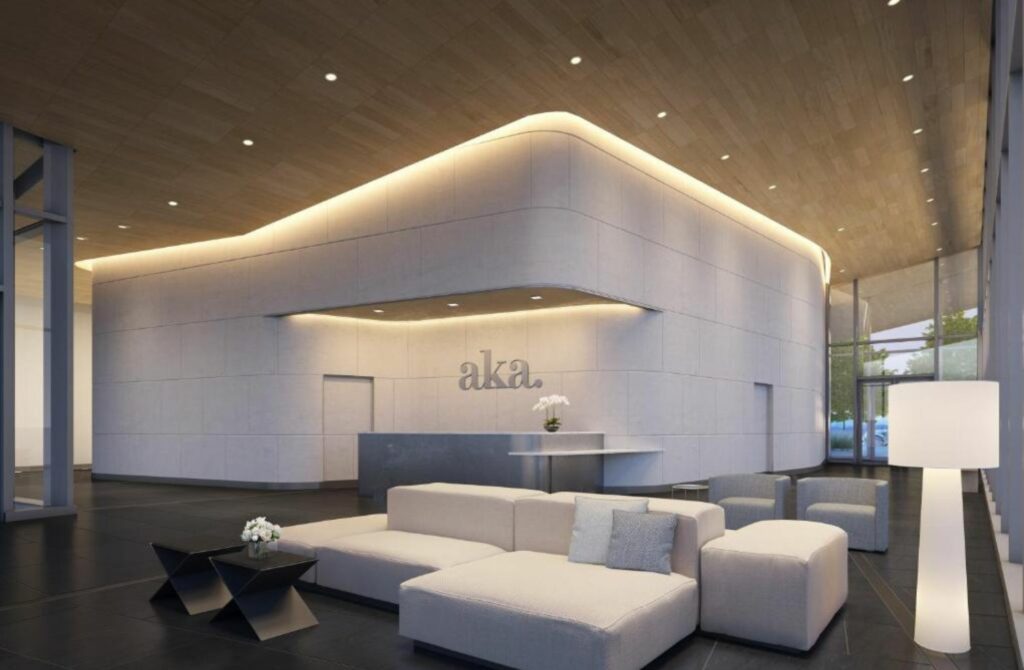 Mid-Range Hotels In Philadelphia
Philadelphia, the city with an astounding blend of historic charm and modern urbanity, is home to a plethora of comfortable hotels that cater to various budgets.
Whether it is exploring the richness of the city's history, wandering through its bustling streets, or devouring scrumptious cuisine, the mid-range hotels suggested below are the perfect abodes for visitors seeking proximity to prime attractions and upscale amenities.
Kimpton Hotel Monaco Philadelphia dramatically stands out with its bold design and irresistible allure. Nestled in the heart of the city, this hotel is a stone's throw away from iconic attractions like Independence Hall and Liberty Bell.
The moment you step into its flamboyantly eclectic lobby adorned with stylish accents and vibrant colors, you'll be enveloped in an aura of chic elegance.
Offering thoughtful touches like yoga mats in every room, hosted evening wine hours, and luxurious Atelier Bloem bath amenities, Kimpton Hotel Monaco promises an unparalleled stay that ignites your senses and accentuates your Philadelphia experience.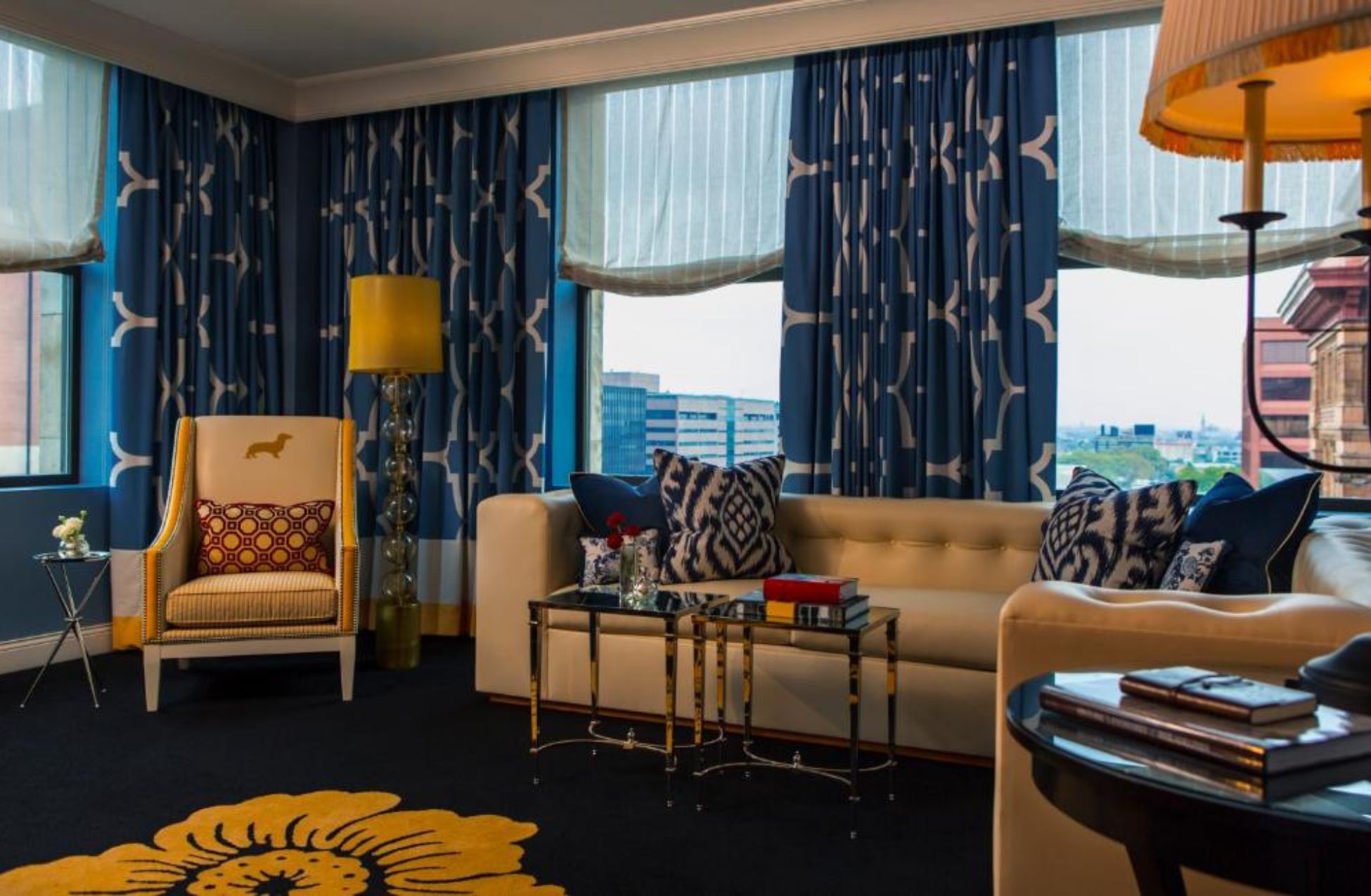 Surround yourself in the enchanting embrace of French sophistication at the Sofitel Philadelphia At Rittenhouse Square. Drawing inspiration from the elegance of Parisian hotels, Sofitel Philadelphia effortlessly merges European flair with American style, creating an ambiance that exudes refinement and warmth.
Situated mere steps away from the prestigious Rittenhouse Square, the hotel offers an idyllic retreat amidst the city's bustling neighborhoods. You'll be enthralled by its plush rooms adorned with marble bathrooms, Lanvin bath products, and Sofitel's signature SoBed that makes for a heavenly night's sleep.
To top it off, savor the exquisite flavors of the in-house restaurant, Liberté Lounge, and treat your senses to an unforgettable culinary journey.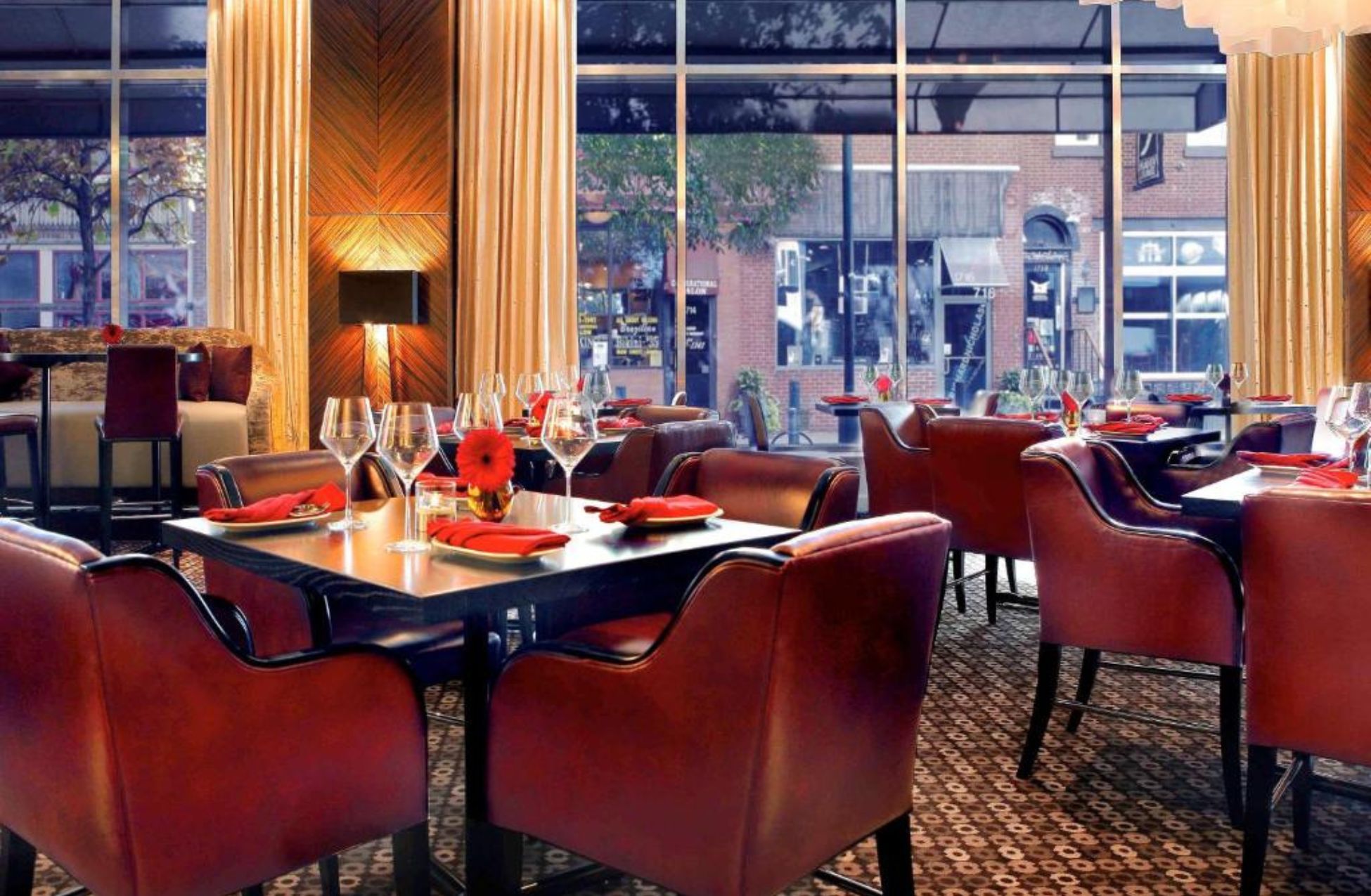 The Logan Philadelphia, Curio Collection By Hilton is another gem amongst the city's mid-range hotels, seamlessly blending the city's historic character and contemporary charm. Located in the heart of Philadelphia, The Logan is conveniently close to prominent cultural attractions, like the Franklin Institute and the Philadelphia Museum of Art.
Stepping inside this sophisticated sanctuary, you will find a harmonious blend of comfort and elegance, reflected in its artful design and impeccable service.
The hotel boasts a stunning rooftop lounge, Assembly, which offers breathtaking panoramic views of the city, while the on-site spa, Underground Spa & Wellness, ensures a rejuvenating experience.
Indulge yourself in the delicacies served at the acclaimed Urban Farmer restaurant, and let the flavors of farm-to-table fare tempt your palate.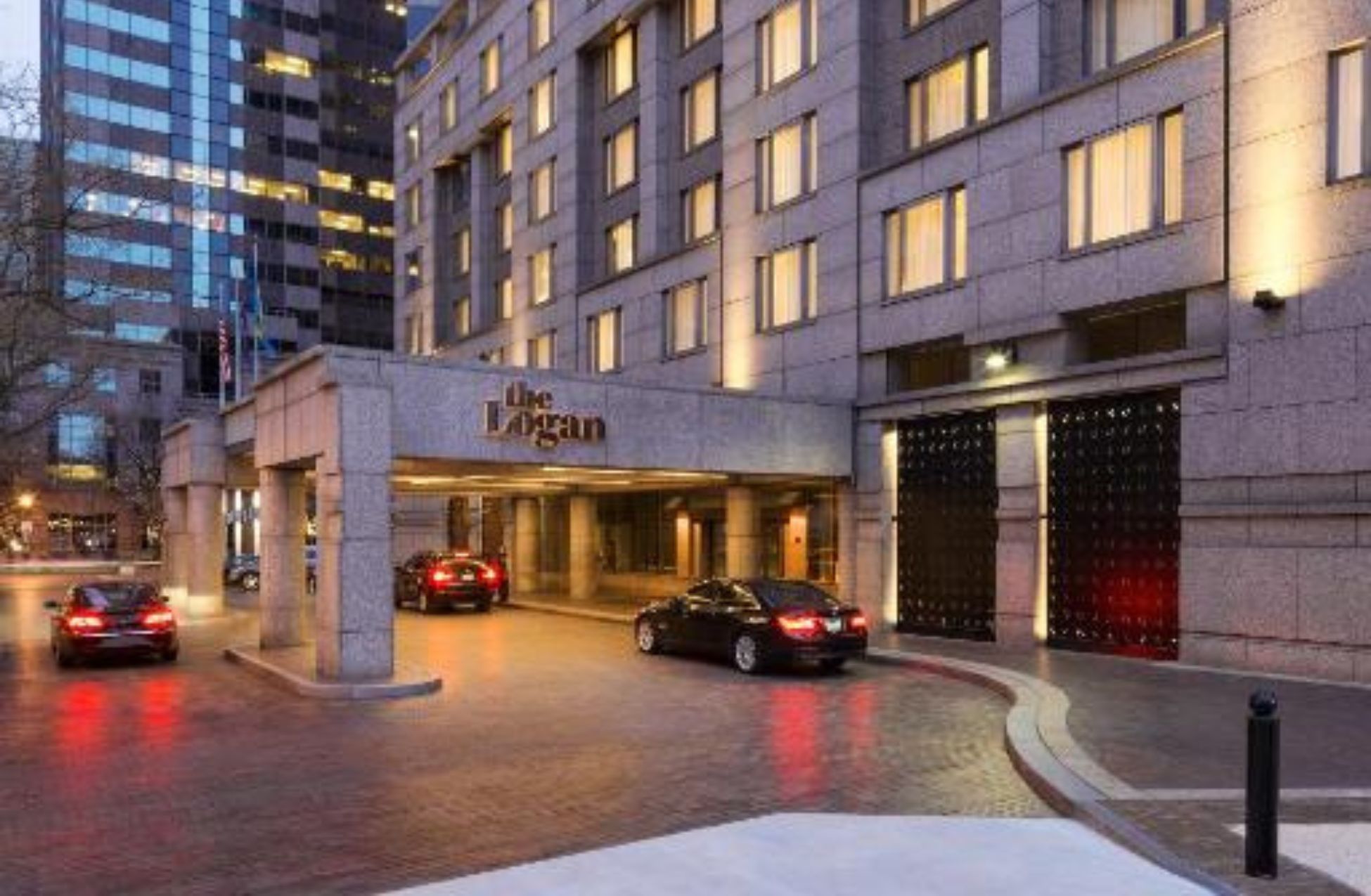 Yet another gem worth exploring is the Loews Philadelphia, comfortably situated in the iconic PSFS building. As you delve into unrivaled luxury and elegant ambiance, you'll find yourself surrounded by stunning art-deco accents, ample event spaces, and well-appointed rooms topped with city skyline views.
Close to historical landmarks such as Reading Terminal Market and City Hall, it offers a strategic location for sightseers.
Loews Philadelphia takes pride in its lavish spa, indoor pool, and state-of-the-art fitness center, along with the exquisitely curated Bank & Bourbon restaurant, where you can enjoy traditional American fare and an extensive selection of bourbon.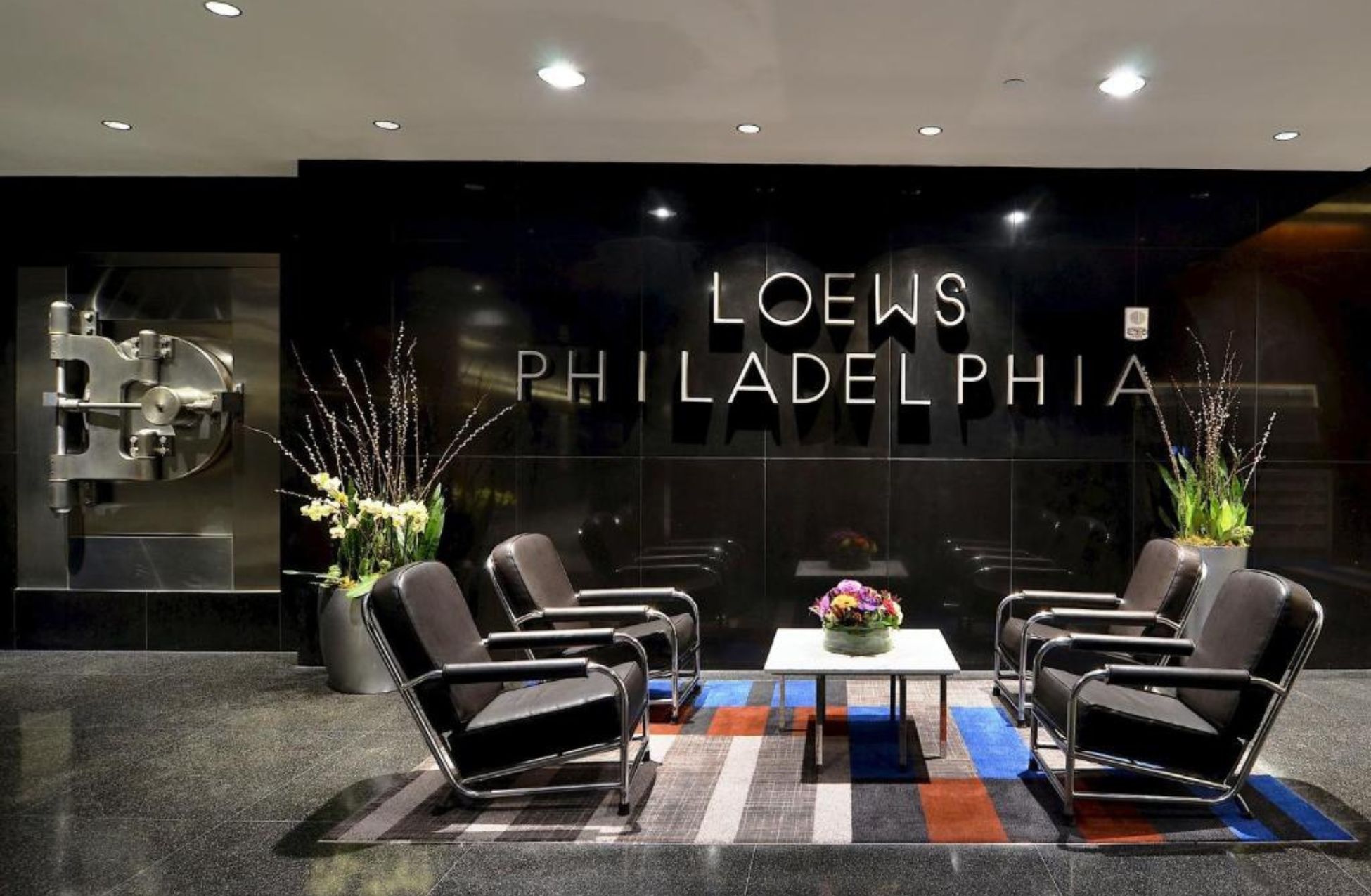 A stay in any of these stunning mid-range hotels is sure to make your Philadelphia visit an unforgettable experience. With their brilliant locations, exceptional amenities, and the city's vibrant energy, these hotels will captivate your senses and become your home away from home.
Additionally, when planning your next summer adventure, don't forget to explore the exciting things to do in Miami, Florida, as this sunny destination offers a plethora of beachside fun, cultural experiences, and vibrant nightlife to enjoy.
Boutique Hotels In Philadelphia
Philadelphia, the city of brotherly love, offers a wide range of boutique hotels, each featuring a unique ambiance, upscale amenities, and an exceptional experience. Ranging from luxurious Rittenhouse Square properties to historic architectural gems near City Hall, these boutique hotels elevate your stay in Philadelphia to new heights.
Situated in Philadelphia's academic and innovation hub, this boutique hotel draws inspiration from its scholarly surroundings, infusing a sophisticated yet casual atmosphere throughout its inviting spaces. The Study At University City blends cutting-edge design with a cozy ambiance, ensuring every guest feels at ease upon arrival.
This boutique hotel showcases a library-inspired lobby, where you can savor a good book or engage in stimulating conversations while enjoying carefully curated coffee concoctions. The on-site fitness center and local cuisine-focused restaurant only add to the overall allure of this intellectual haven.
Experience the perfect balance between inspired design and home-like comfort at The Study At University City, and sink into the warm embrace of this intellectual retreat.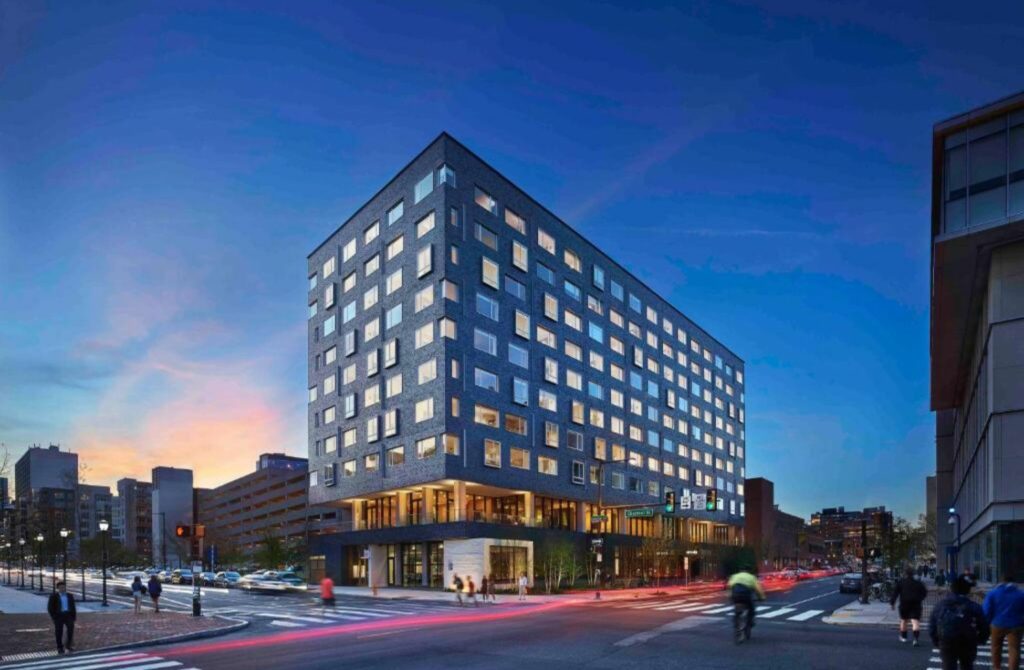 Situated in Philadelphia's trendy Fishtown neighborhood, this industrial-chic boutique hotel is a true gem with its remarkable design and storied history as a former whiskey blending and bottling facility. Wm. Mulherin's Sons Hotel incorporates original architectural elements such as exposed brick and timbers, lending a sense of authenticity and character to your stay.
Each of the four elegantly designed rooms features bespoke furnishings, handcrafted by local artisans, and exudes a distinctive artistic vibe that will ignite your imagination. The on-site restaurant and bar, housed in the same historic building, serve masterfully crafted cocktails and hand-selected spirits, promising an indulgent gastronomic experience.
A stay at Wm. Mulherin's Sons Hotel is certain to inspire you with its exceptional fusion of industrial charm and modern luxury.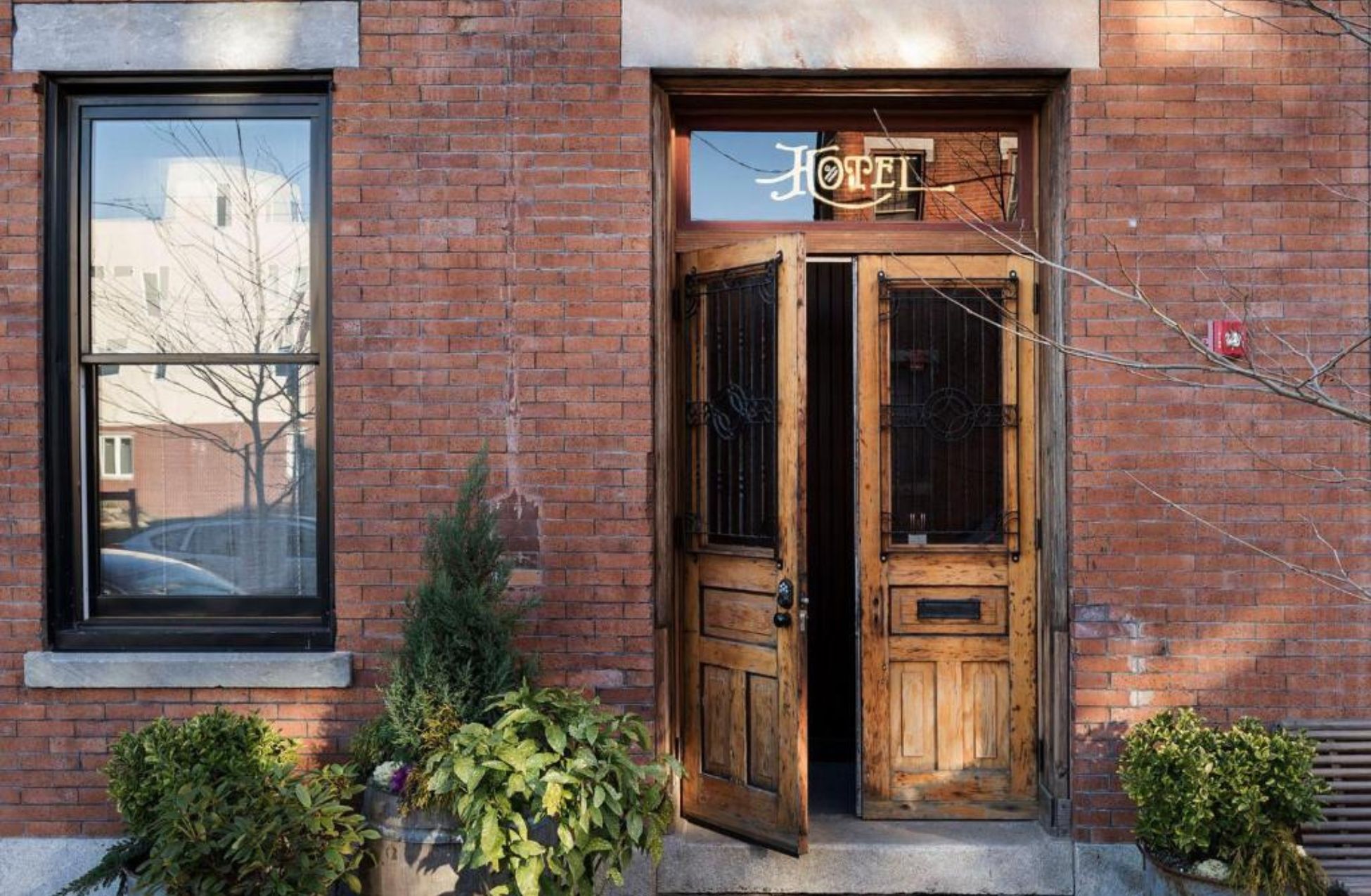 Budget Hotels In Philadelphia
Philadelphia, the City of Brotherly Love, offers a variety of affordable yet charming hotels for travelers seeking comfort without breaking the bank. In this thriving city, you'll find budget-friendly hotels that provide excellent service, superb amenities, and prime locations. Here, we highlight three outstanding options.
Moreover, for those who have a passion for movies, you might be interested in exploring some captivating movies set in the United States, as this city has been the backdrop for many iconic film scenes that you can discover during your stay.
DoubleTree By Hilton Philadelphia Airport is a fabulous 2-star hotel situated near the Philadelphia International Airport. This delightful gem offers convenience for travelers, with its complimentary airport shuttle service available 24/7.
The hotel's crisp, contemporary design not only draws attention to its elegance but ensures that guests feel a warm, welcoming ambiance as they step inside. The stylishly appointed rooms in this dazzling haven are designed for absolute comfort, featuring plush beds, premium toiletries, flat-screen TVs, coffee makers, and more.
In addition to the impeccably furnished rooms, DoubleTree Philadelphia Airport provides an array of top-notch amenities. Guests can relish in a fully equipped fitness center, savor spectacular dining options on-site, and take advantage of the well-organized business facilities.
Furthermore, its location grants access to numerous nearby attractions, including downtown Philadelphia, the Liberty Bell, and the historic Independence Hall. Staying at DoubleTree by Hilton Philadelphia Airport guarantees convenience, elegance, and an exquisite experience on a budget.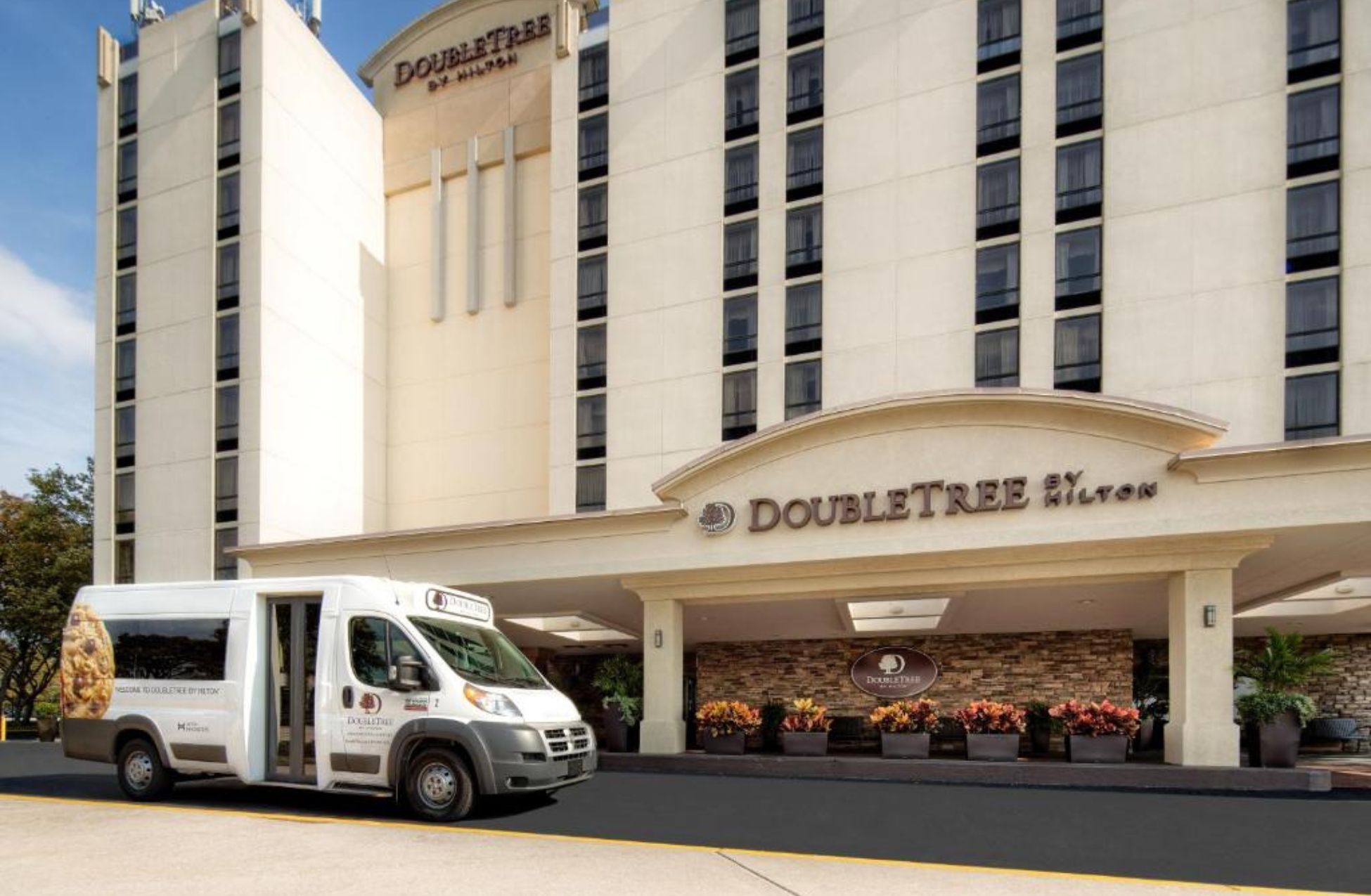 Embassy Suites By Hilton Philadelphia Airport is another brilliant choice for budget-conscious travelers. Located just over a mile from the airport, this stunning 2-star hotel also offers complimentary shuttle service to ensure guests have easy access.
With its innovative and modern design, the spacious rooms at Embassy Suites create an inviting environment, exuding a sense of warmth and serenity. Each suite includes a separate living area, providing extra space and privacy for guests to unwind and relax.
The impressive list of amenities at Embassy Suites by Hilton Philadelphia Airport goes above and beyond mere comfort. Guests can indulge in a complimentary cooked-to-order breakfast each morning, take a leisurely dip in the indoor pool, or maintain their fitness routines at the on-site gym.
Moreover, being situated close to Philadelphia's main attractions, such as the Pennsylvania Convention Center, Citizens Bank Park, and the Philadelphia Museum of Art, adds to the hotel's appeal. Embassy Suites assures guests enjoy an unforgettable stay, with splendid spaces and unrivaled amenities, at a fraction of the cost.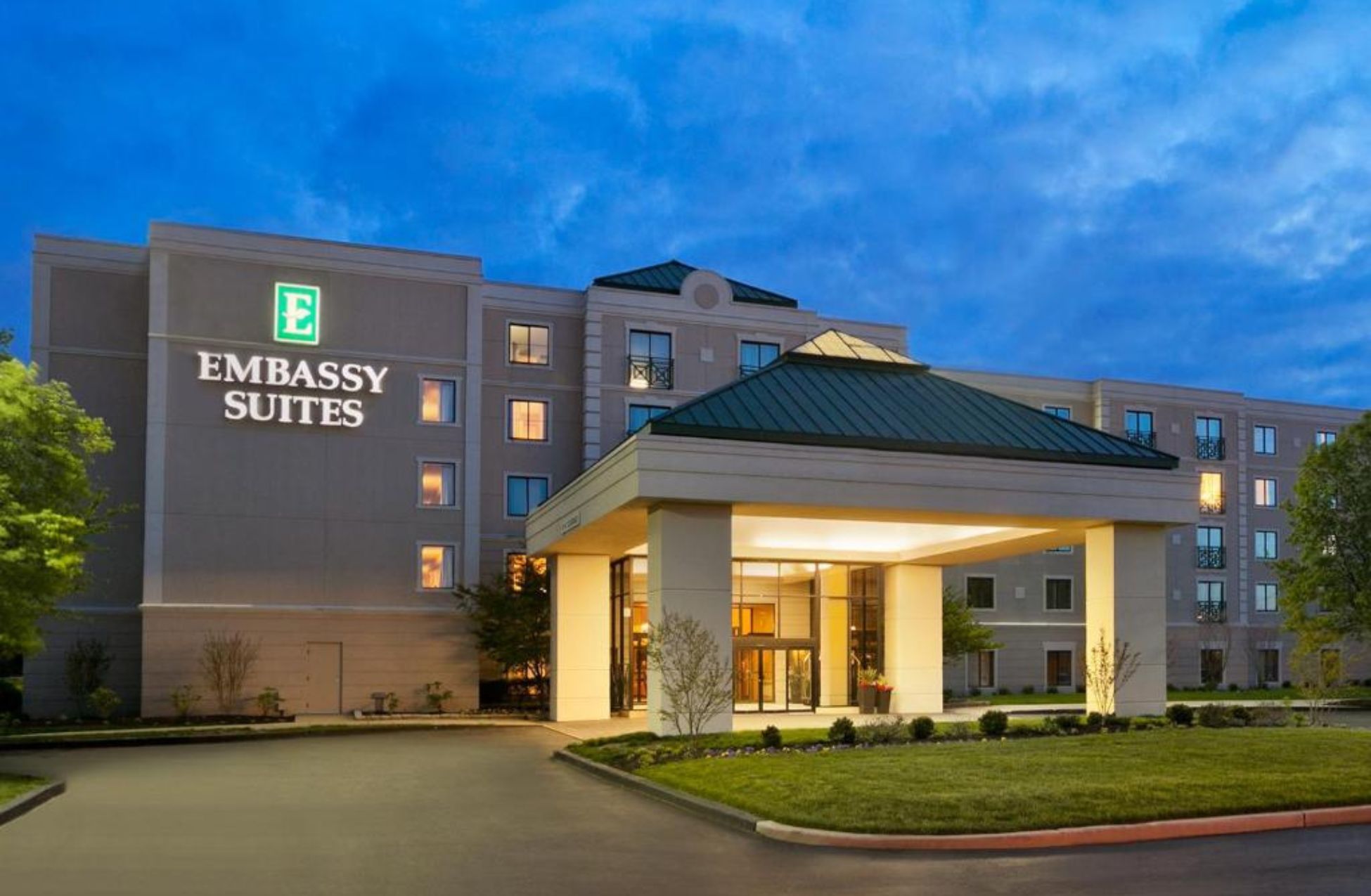 Lastly, the Delta Hotel Philadelphia Airport is a sublime choice for guests looking for an extraordinary experience without the hefty price tag. This 2-star hotel is located within proximity to the airport, making it an ideal choice for travelers.
The outstanding rooms at Delta Hotel boast modern and chic décor, ensuring that guests are enveloped in luxurious comfort during their stay. Each room features top-of-the-line amenities, including cozy bedding, sleek bathrooms, dynamic workspaces, and mini-fridges.
The Delta Hotel Philadelphia Airport takes pride in providing a wealth of exceptional amenities to cater to each guest's needs. From the invigorating fitness center and the refreshing on-site pool to the delectable dining options available, every aspect ensures a memorable experience.
Additionally, it's close to various points of interest, such as the Franklin Institute, the Philadelphia Zoo, and the iconic Rocky Steps, making it a prime choice for visitors. The Delta Hotel is where extravagance meets affordability, promising a lavish stay in Philadelphia that won't break the bank.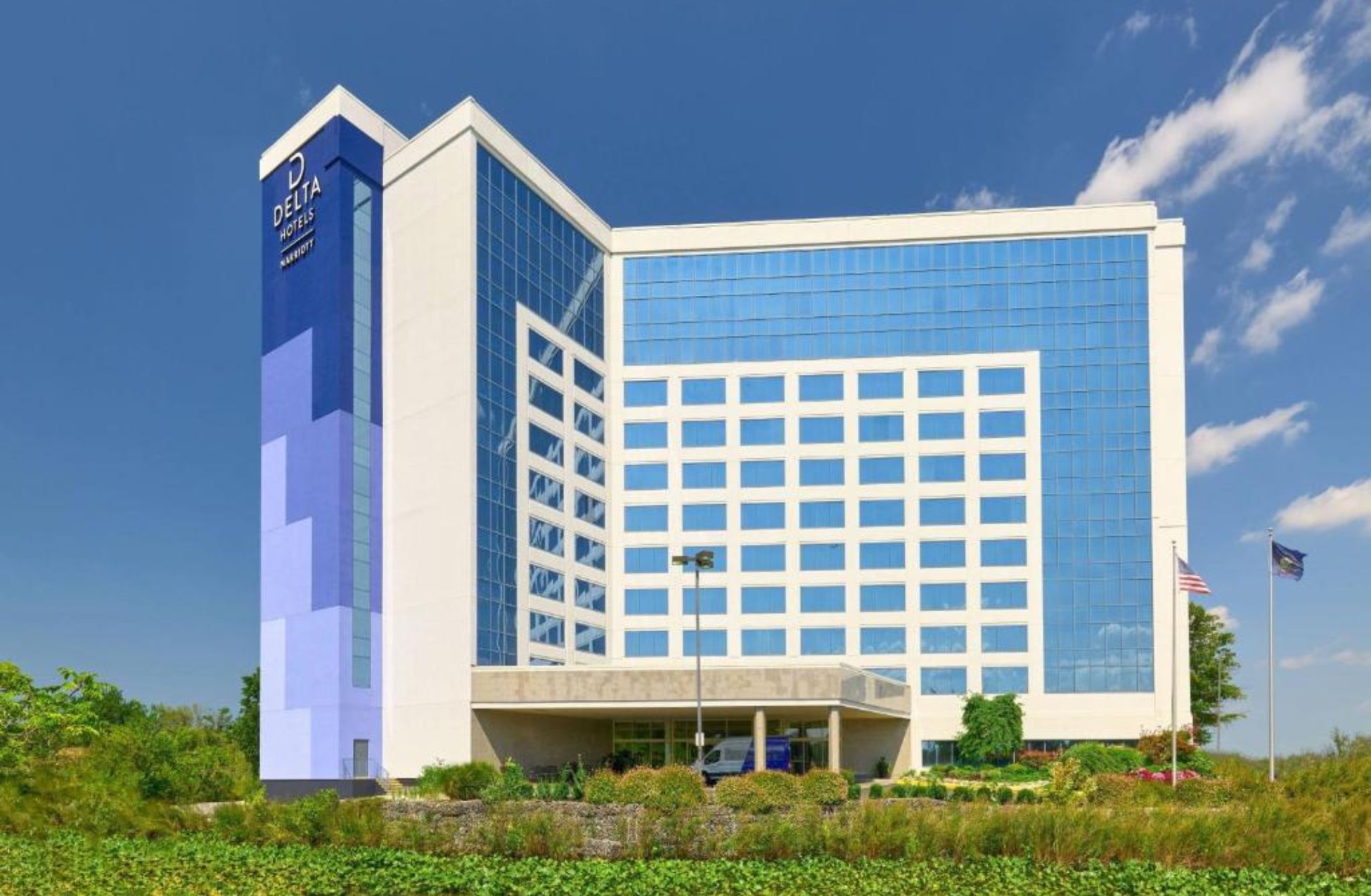 Hotels With A Pool In Philadelphia
Philadelphia, the City of Brotherly Love, offers a plethora of fantastic accommodations that cater to a variety of tastes. For those seeking relaxation and rejuvenation, many of these hotels have beautiful swimming pools. Here is a selection of the finest Philadelphia hotels with pools to consider when planning your next stay.
This trendy and contemporary hotel hosts a vibrant urban oasis in the form of a glamorous indoor pool. Come summer or winter, the tranquil waters invite guests for an invigorating dip, while the welcoming lounge area provides a space for relaxation and socializing.
Located on Broad Street, this fashionable property boasts its close proximity to fantastic dining and entertainment options. The hotel's bold design, spirited atmosphere, and exceptional amenities make it an ideal choice for travelers seeking a memorable and gratifying experience.
Fitness aficionados can also make the most of the cutting-edge fitness center, with workout classes available to keep you energized and refreshed during your stay.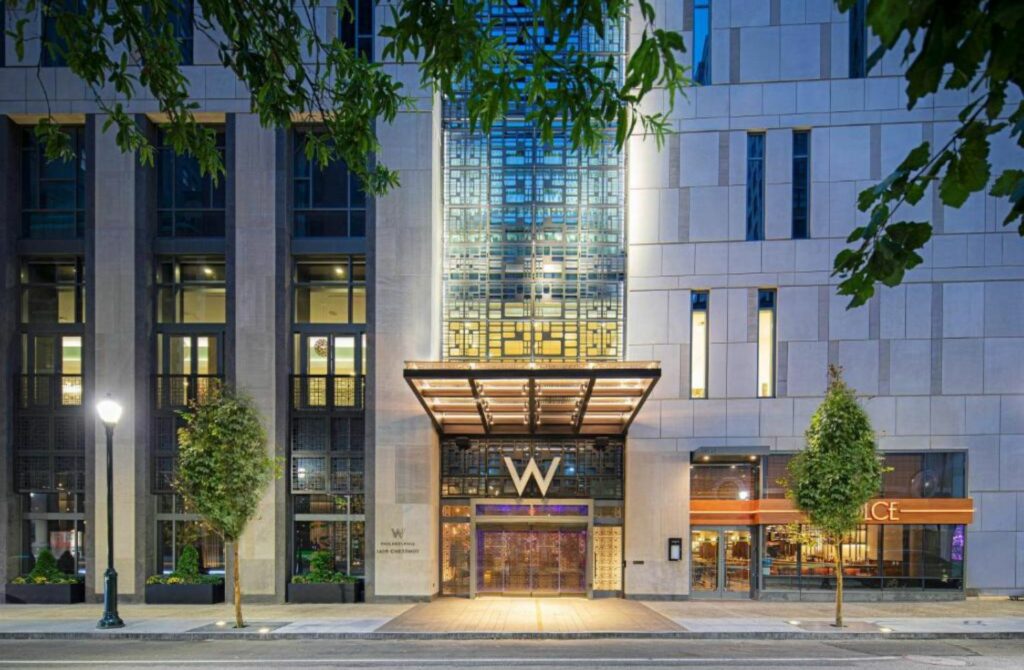 Situated in the heart of the city's most iconic sites, this unique hotel showcases a delightful rooftop pool where you can enjoy spectacular views of the historic district while basking in the sun. The heated pool offers a refreshing respite from the city streets, complete with comfortable loungers and a laid-back atmosphere.
Guests can also take advantage of the fully-equipped fitness center, ensuring a balanced and invigorating stay. The hotel's prime location, impeccable service, and exceptional amenities make it a superb choice for those seeking a truly unforgettable and enchanting Philadelphia experience.
Hotels With Free Parking In Philadelphia
Philadelphia is a treasure trove for travelers looking to discover the richness of its history and vibrant culture. Among the numerous accommodations available in the City of Brotherly Love, several exceptional hotels boast the convenience of free parking spaces – perfect for families and road trippers.
First up, let us uncover the Courtyard By Marriott Philadelphia City Avenue, an extraordinary 4-star hotel. Strategically located on City Avenue, this gem affords effortless access to a myriad of must-visit destinations such as Boathouse Row, The Barnes Foundation, and The Mann Center for Performing Arts.
Beyond that, the hotel pampers its guests with an indoor pool that promises a rejuvenating swim and a state-of-the-art 24-hour gym that fitness enthusiasts would not want to miss. Here, you can expect a relaxing night's sleep in elegantly furnished rooms designed to create a haven of tranquility after an eventful day.
And with free Wi-Fi in public areas, you can effortlessly share your experiences with loved ones. The hotel's outstanding free parking facilities, coupled with a complimentary area shuttle, make it the perfect choice for guests arriving with their four-wheel gems.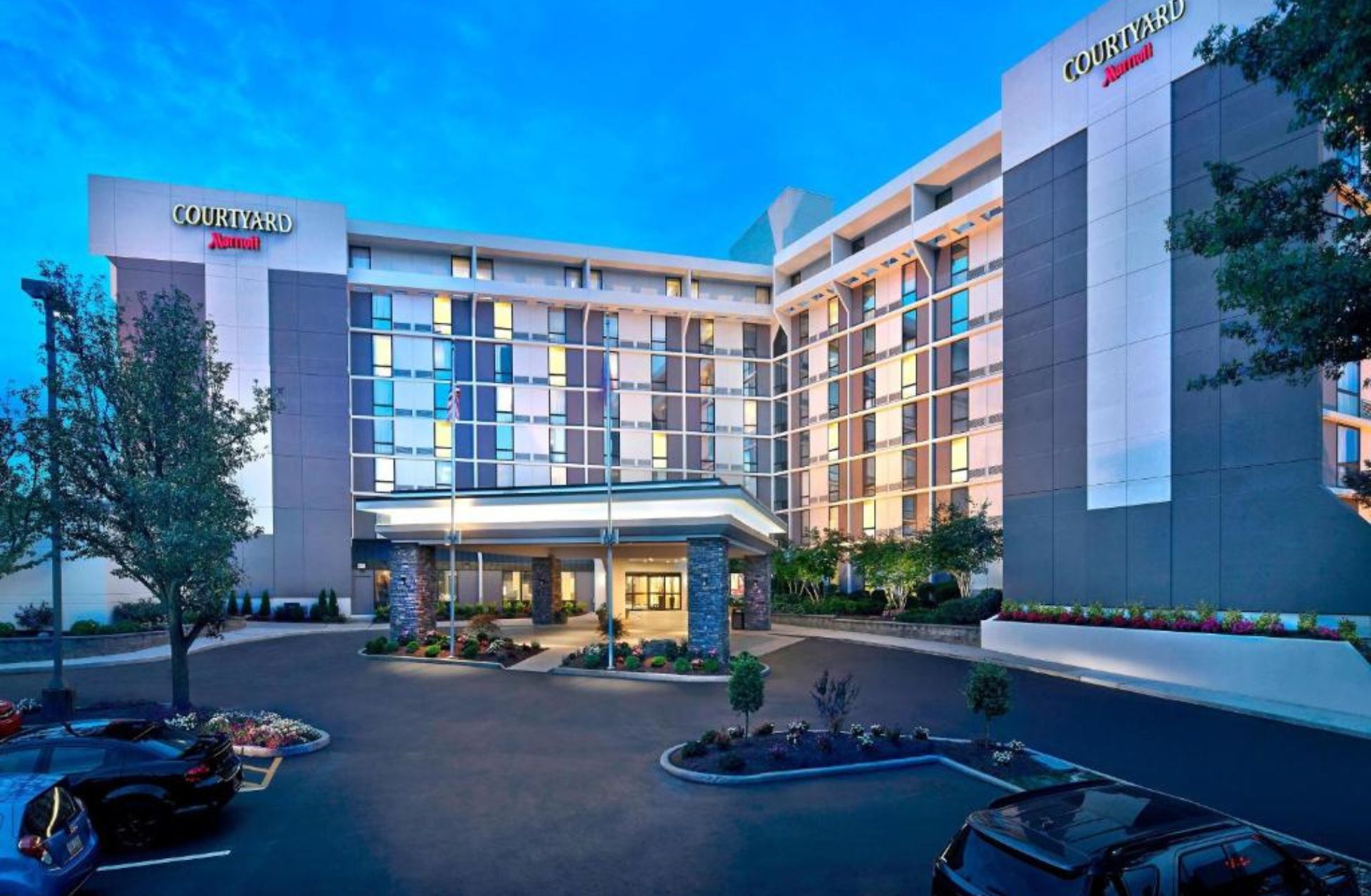 The moment has come to illuminate another alluring option in the 3-star category, Wyndham Garden Philadelphia Airport. Situated mere minutes from Philadelphia International Airport, this hotel takes pride in providing weary travelers with utmost convenience.
The hotel's pet-friendly policy ensures that your furry companions are always welcome and cherish the visit as much as you do. The free 24-hour airport shuttle service ensures easy transit to and from the hotel, while the on-site parking takes care of your vehicle.
You will be embraced by stylish rooms that are meticulously planned with the guests' comfort in mind, ensuring an unforgettable stay. The exceptional dining options, including the on-site restaurant, are designed to tantalize your taste buds. Rest assured that your stay at Wyndham Garden is in excellent hands.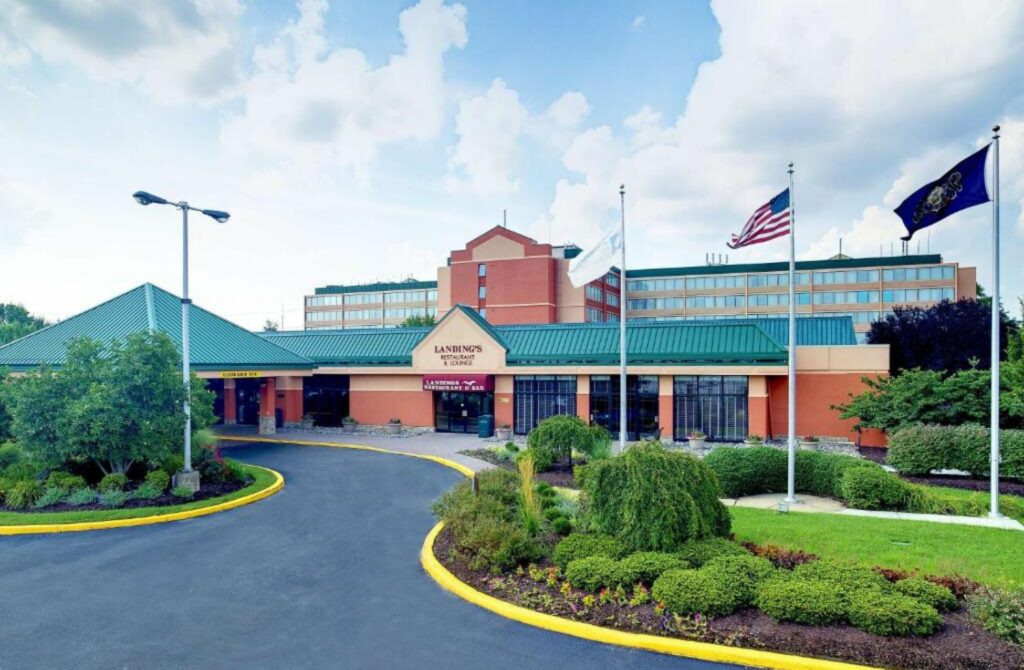 Let your senses be enthralled by the exquisite Sheraton Suites Philadelphia Airport, a remarkable 4-star property located in proximity to the airport. This lavish hotel is a sanctuary for couples seeking a romantic getaway, as well as families longing for a comfortable retreat that caters to everyone's needs.
The hotel's beautifully appointed suites showcase a flawless marriage of modern décor and luxurious amenities, providing a truly opulent experience that will envelop you in sublime comfort.
Dive into the inviting indoor pool, exercise in the fully-equipped fitness center, and indulge in the delectable culinary offerings at the on-site restaurant – each experience carefully curated to leave you in awe. Rest assured, your vehicle will find a safe home in the hotel's sprawling free parking lot.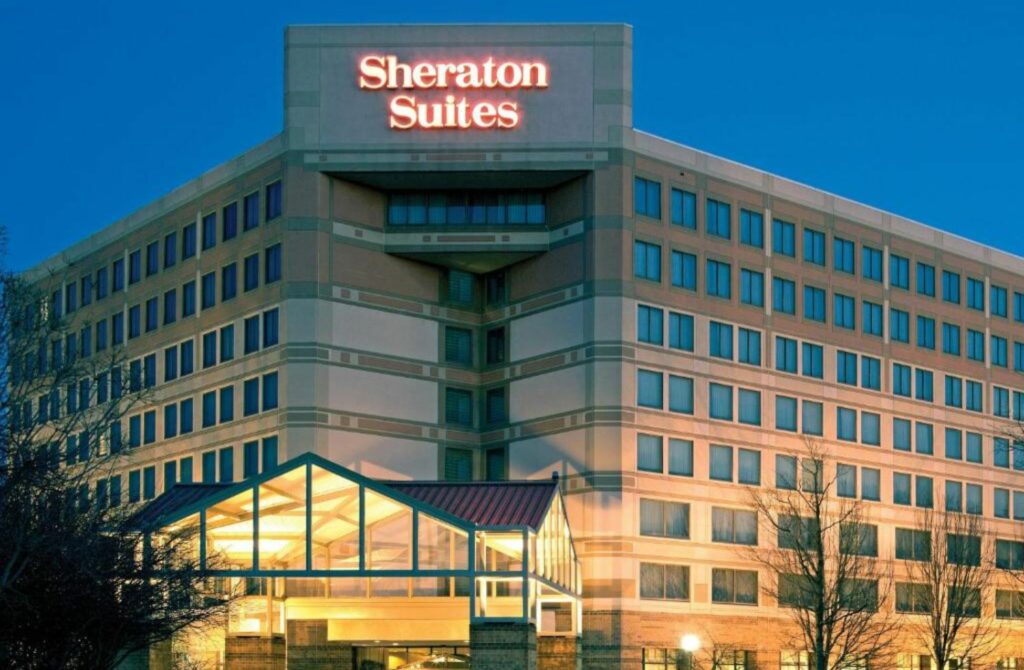 In the heart of Philadelphia lies the exceptional Warwick Hotel Rittenhouse Square, a 4-star hotel that exudes refined taste and timeless grandeur. Strategically situated in the alluring Rittenhouse Square district, this iconic hotel offers easy access to luxury shopping, fabulous dining options, and exquisite art galleries.
The splendidly designed rooms delightfully immerse guests in a world of elegance and comfort. With a multitude of premium amenities available, including pet-friendly rooms, top-notch dining options, and a contemporary fitness center, you are guaranteed an exceptional stay.
To top it off, the hotel's generous free-parking arrangements ensure that you can bring your car along and navigate the city's attractions with unabated joy.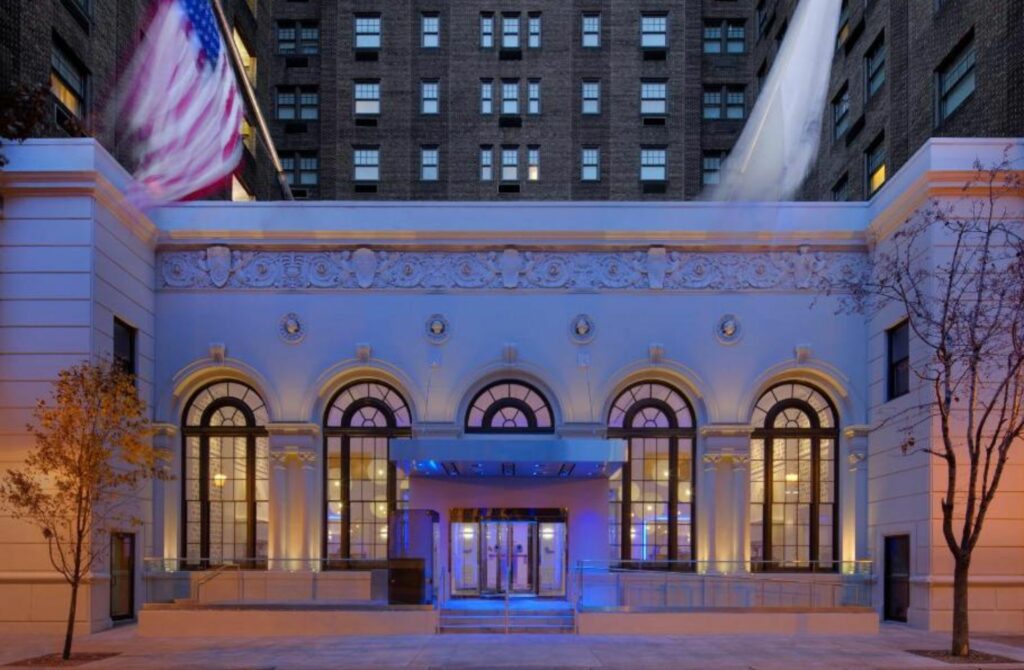 Embark on your dazzling Philadelphia journey with these incredible hotel options that offer the added luxury of free parking. You deserve the very best, and the ultimate experience awaits you in these extraordinary accommodations. So what are you waiting for? Immerse yourself in the beauty of Philadelphia and create memories that last a lifetime.