Scotland, a land of rich culture and breathtaking landscapes, offers an incredible array of music festivals that cater to a myriad of tastes and preferences. From traditional Celtic tunes to pulsating modern beats, these festivals promise unforgettable experiences set against the postcard-worthy backdrops that Scotland is famous for.
In this article, we take a look at some of the most anticipated music festivals in Scotland, as a guide to help you plan your musical journey in this enchanting country.
One of the standout Scottish music festivals is TRNSMT Festival, a dazzling showcase of rock and indie music that takes place annually in the city's east end, at Glasgow Green. Scheduled for July 7-9, 2023, this festival consistently attracts big names in the music industry and boasts an energetic and exciting atmosphere.
With previous line-ups featuring the likes of Arctic Monkeys, Liam Gallagher, and Radiohead, this event promises a varied and thrilling experience for all attendees. Why not immerse yourself in the infectious spirit of TRNSMT Festival while soaking in the beautiful surroundings of Scotland's largest city?
Another must-attend event on the Scottish music festival calendar is Celtic Connections, held in Glasgow from late January to early February. This celebration of Celtic music and culture has grown to become one of the largest winter music festivals in the world, attracting over 2,000 artists and an audience of around 100,000.
With a diverse array of concerts and events taking place across numerous venues, visitors can enjoy not only traditional Scottish sounds, but also influences from Irish, Welsh, and even American folk music. As you explore the sweeping range of performances at Celtic Connections, you'll undoubtedly be captivated by the soul-stirring vitality of each act, and perhaps even inspired to discover more about the rich heritage of Celtic music.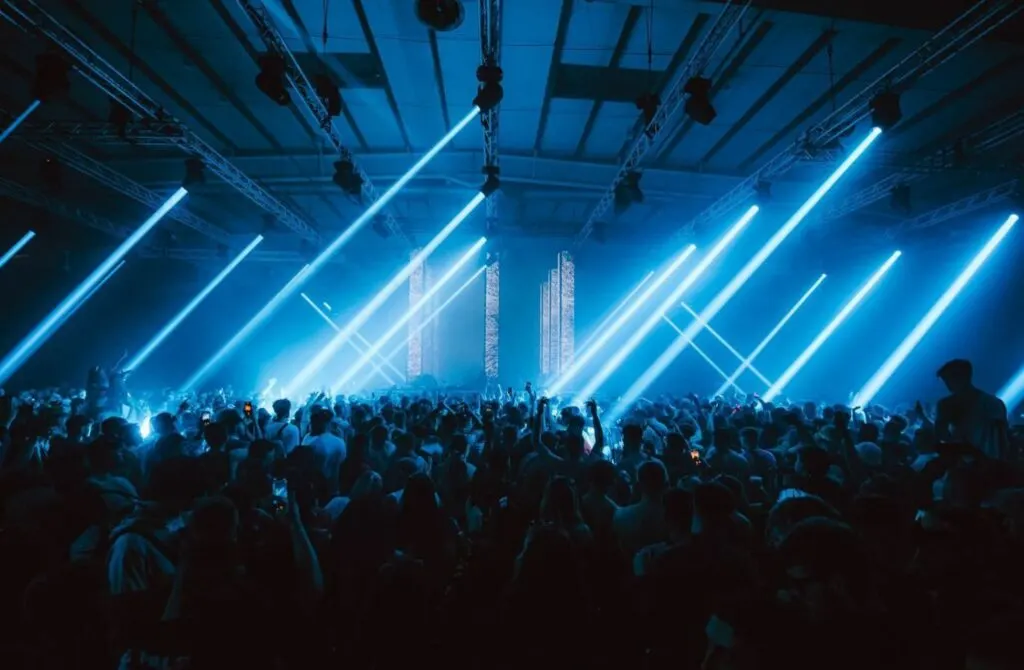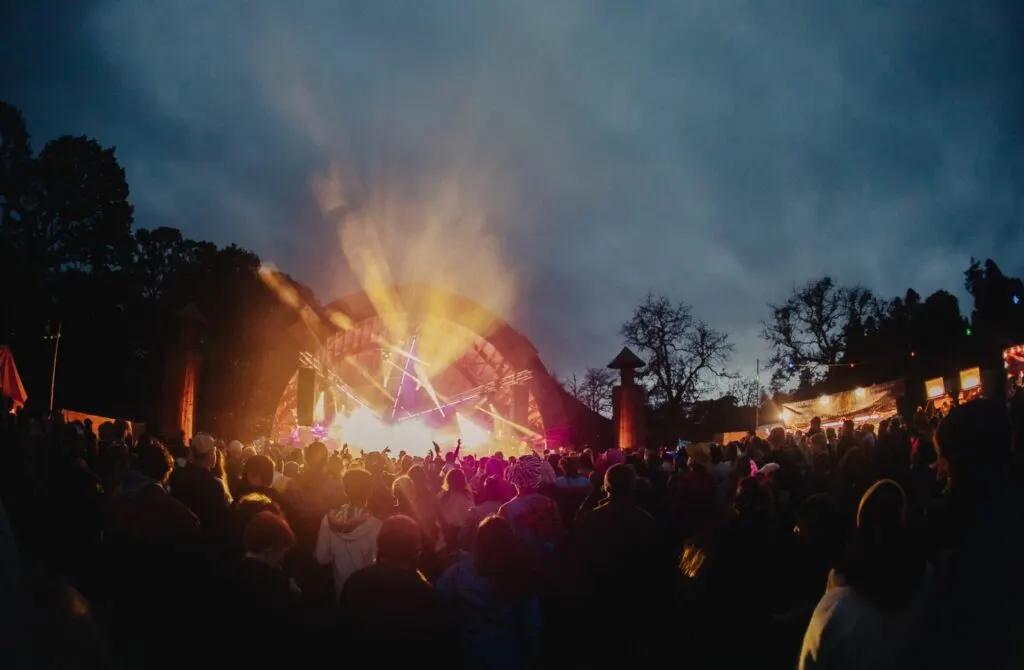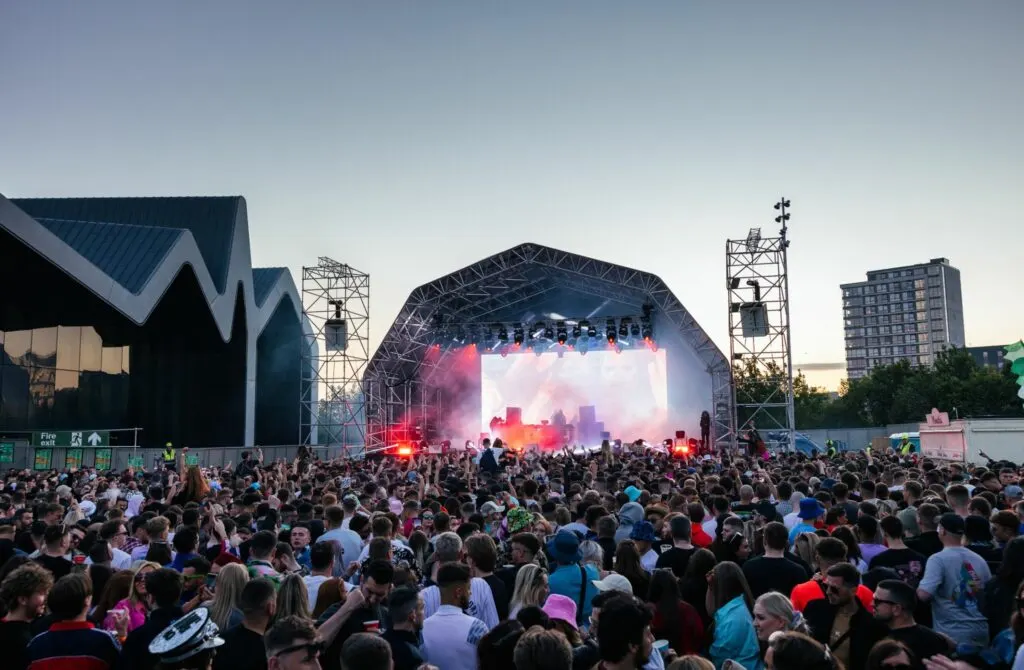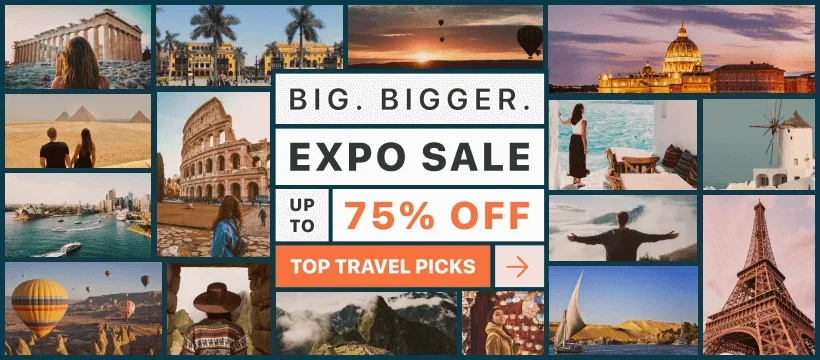 Dance Music Festivals In Scotland
Glasgow's Riverside Festival is a must-attend event for electronic and dance music enthusiasts. Held annually at the vibrant Glasgow Green along the River Clyde, this festival has a beautiful setting that perfectly complements its electric atmosphere. The event typically lasts for two days and attracts thousands of visitors every year.
Riverside Festival has a packed lineup featuring some of the industry's top artists and DJs. Past editions have seen performances from the likes of Richie Hawtin, Slam, and Laurent Garnier, to name a few. What makes this festival stand out is not only the high-caliber lineup but also the combination of stunning visuals, incredible sound systems, and an enthusiastic crowd.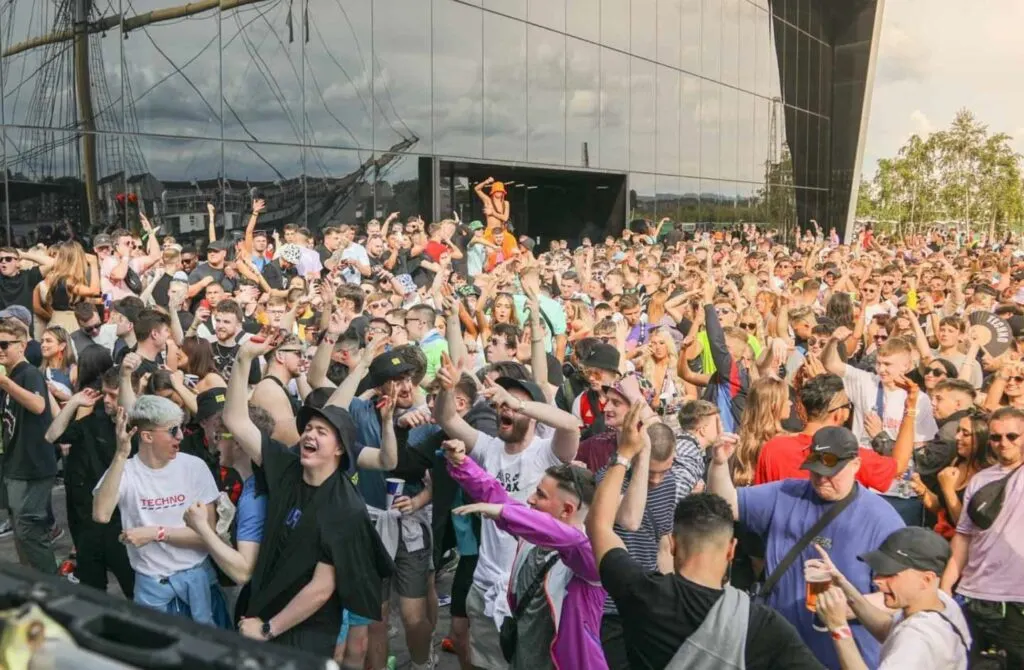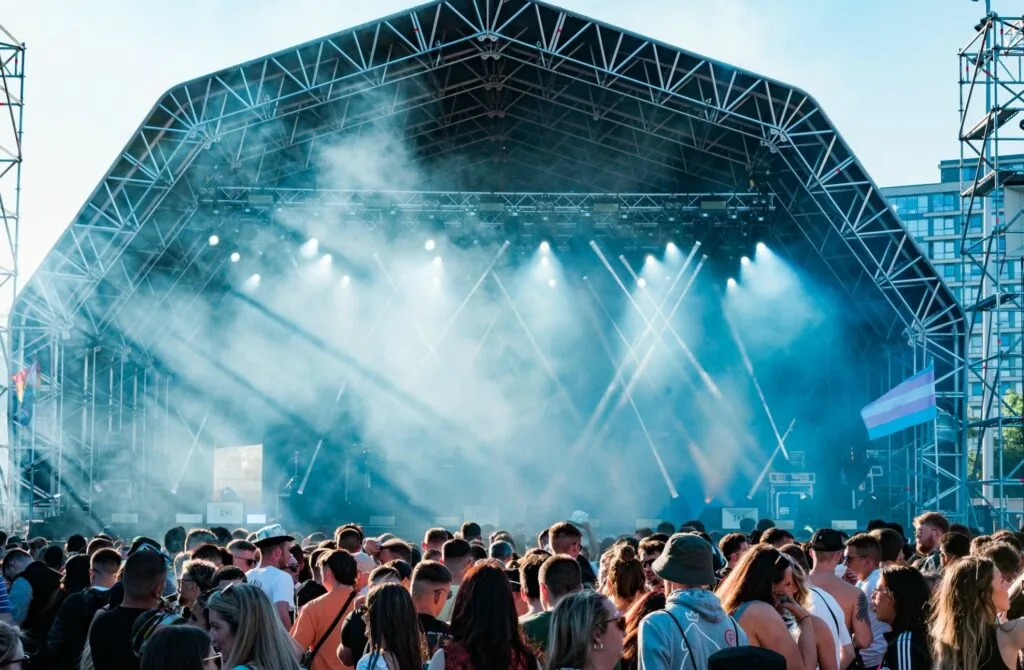 With Glasgow Green's lush surroundings and a variety of food and drink options, there's no shortage of ways to experience the festival. You can take a break from the dance floor to explore the beautiful park, grab a bite to eat, or chill out at one of the local bars to refuel before heading back to the action.
Riverside Festival has become a highlight of Glasgow's event calendar and offers an unparalleled dance music experience in Scotland. Mark the dates – this is a festival you won't want to miss!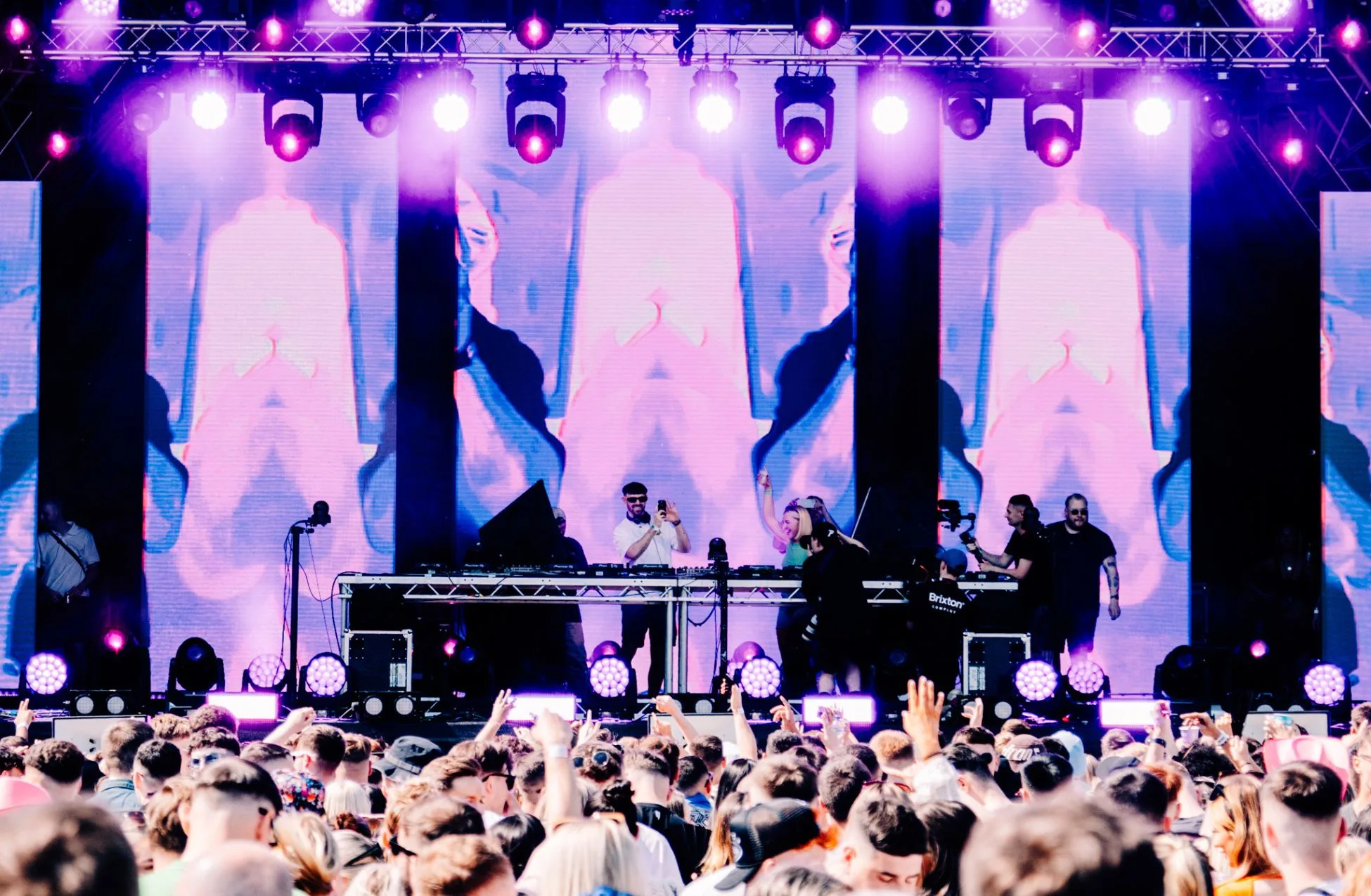 Travel to Edinburgh for another dance music extravaganza – Terminal V! Hosted at the expansive Royal Highland Centre, Terminal V is a two-day festival boasting an impressive lineup of electronic music's biggest names, from techno to house, trance, and more. Since its inception, Terminal V has drawn crowds of around 15,000 attendees, making it one of the largest dance music events in Scotland.
The festival takes place over multiple stages, each offering a unique atmosphere and state-of-the-art sound systems. Previous line ups have included heavyweights like Maceo Plex, Richie Hawtin, and Charlotte de Witte. Terminal V constantly strives to provide an immersive experience and is known for its impressive stages, cutting-edge visuals, and festival layout.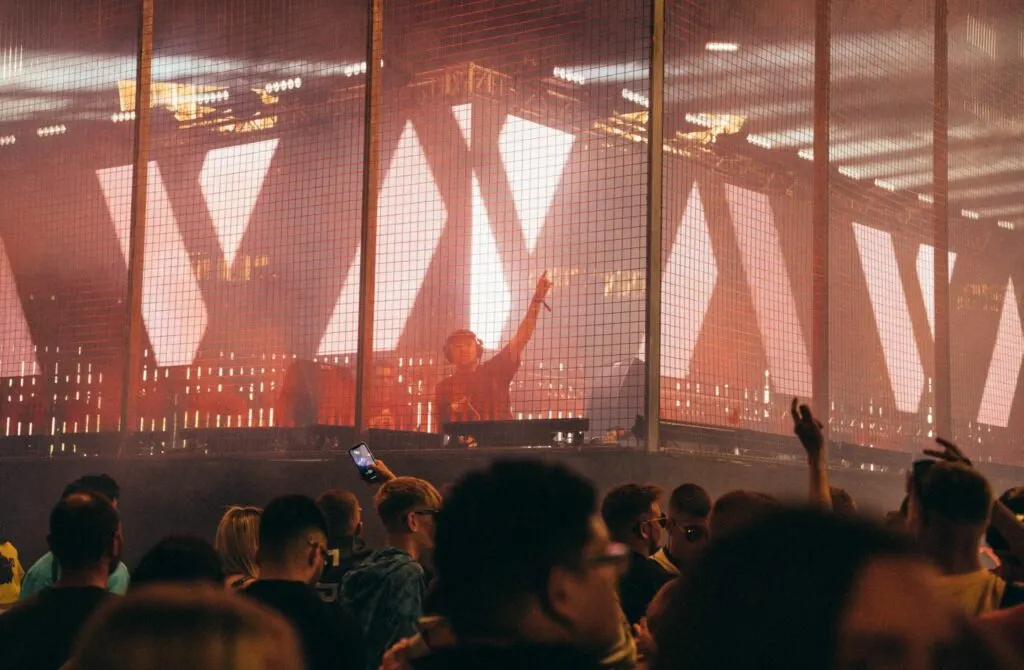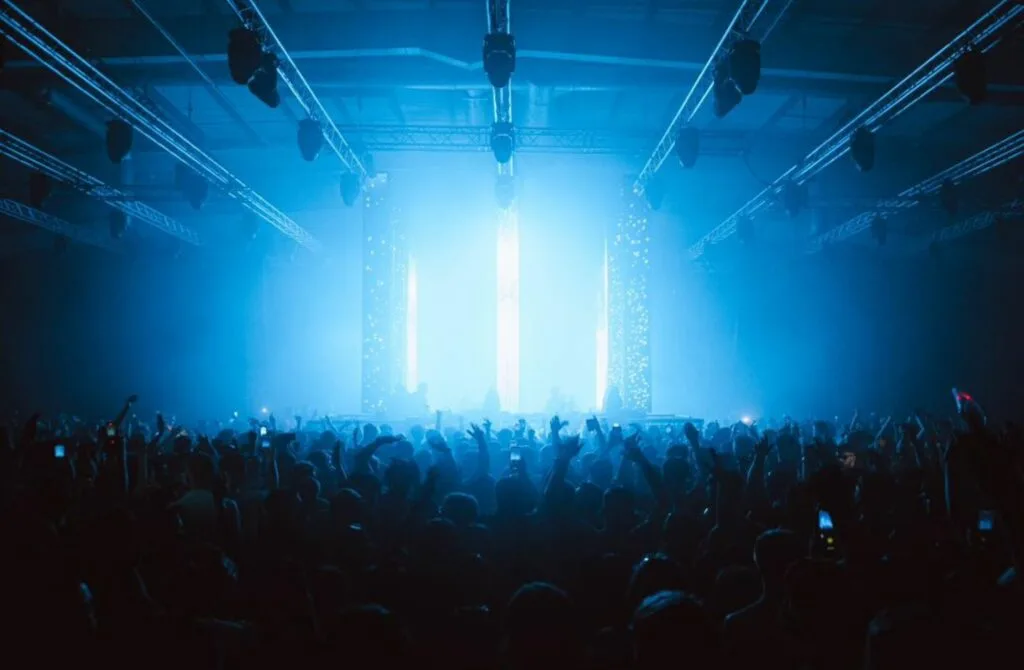 Beyond the music, Terminal V also offers a variety of food and drink vendors, ensuring there's something for every palate. The Royal Highland Centre's vast indoor and outdoor spaces provide ample room to relax, recharge, and get ready for more dancing.
With such massive lineups, exceptional production quality, and its convenient location in the scenic city of Edinburgh, Terminal V is an essential festival destination for dance music enthusiasts. Don't miss the chance to experience this spectacular event in the heart of Scotland!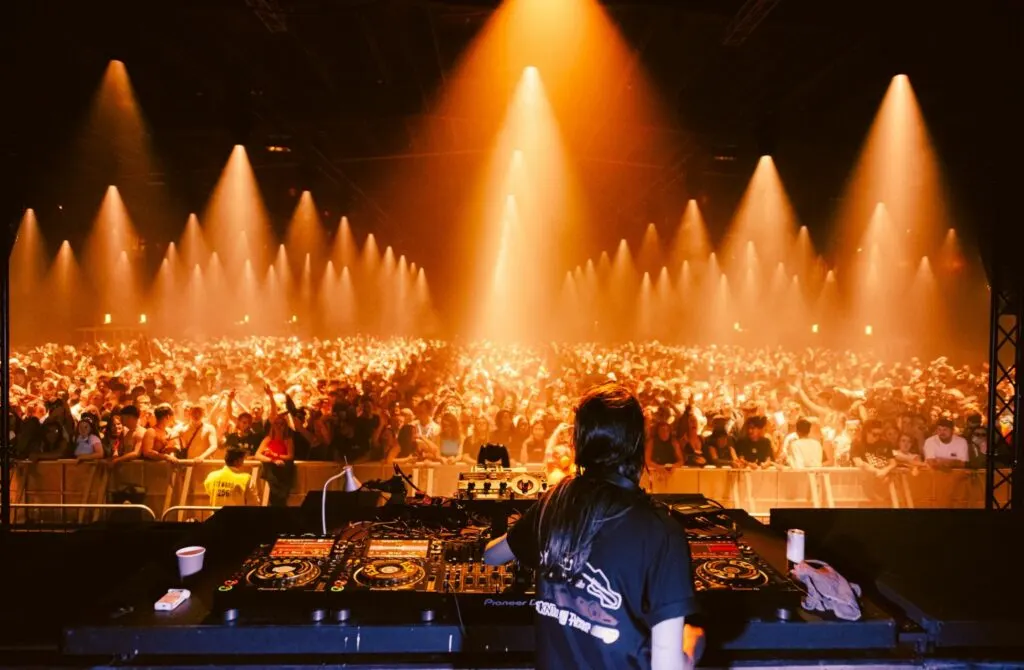 EDM Festivals In Scotland
Eden Festival is a vibrant, energetic, and electrifying celebration of electronic dance music (EDM) set in the beautiful Raehills Meadows of Scotland. The festival usually takes place in June and spans across four days. With its unique mix of indoor and outdoor attractions, it provides an unforgettable experience for attendees.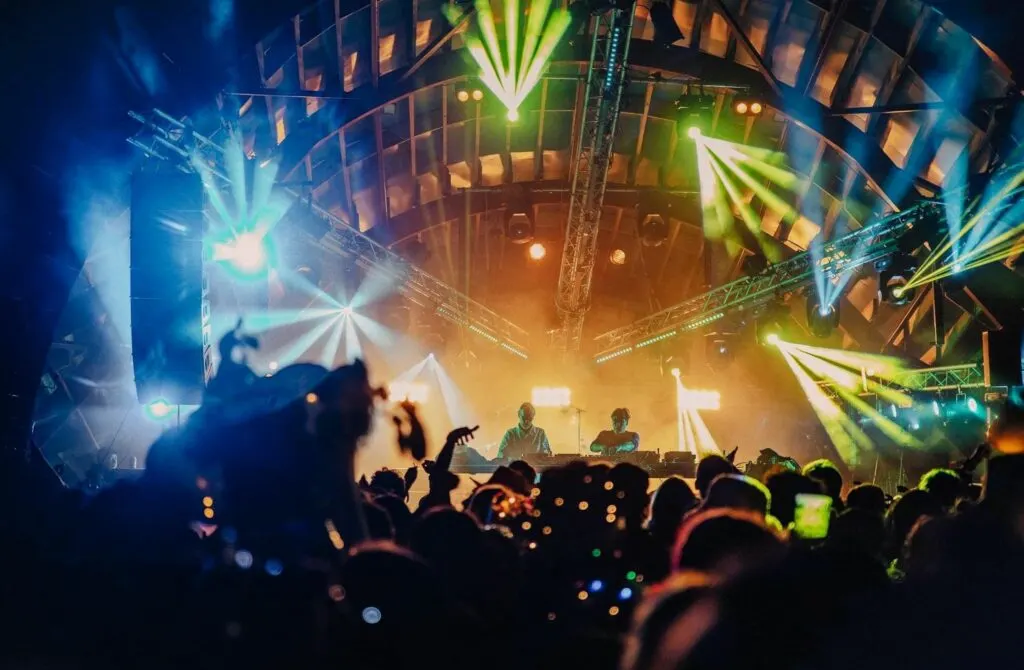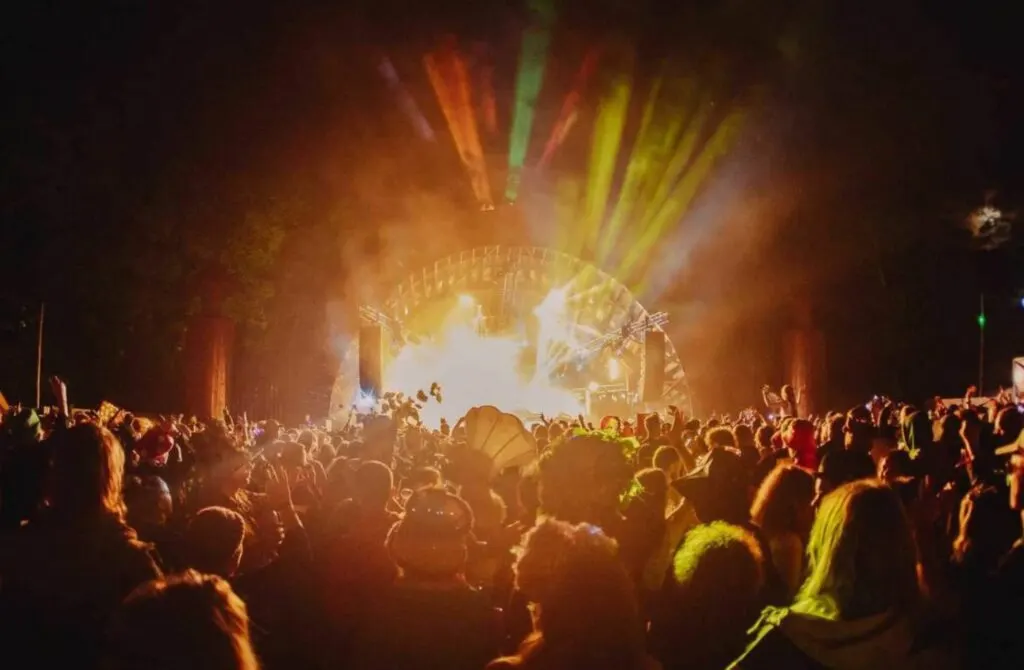 Each year, Eden Festival draws thousands of music lovers, both local and international. Its line-up features a diverse range of music genres, including EDM, house, techno, and more, with acts from previous years such as Groove Armada, Leftfield, and High Contrast. The festival also showcases up-and-coming talent and supports the thriving Scottish music scene.
What sets Eden Festival apart from other music festivals is its commitment to creating an immersive and visually stunning experience. The festival site features incredible art installations, colourful performances, and creative stage designs that keep attendees on their toes. If you're looking for a one-of-a-kind EDM festival in Scotland, then Eden Festival should definitely be on your list.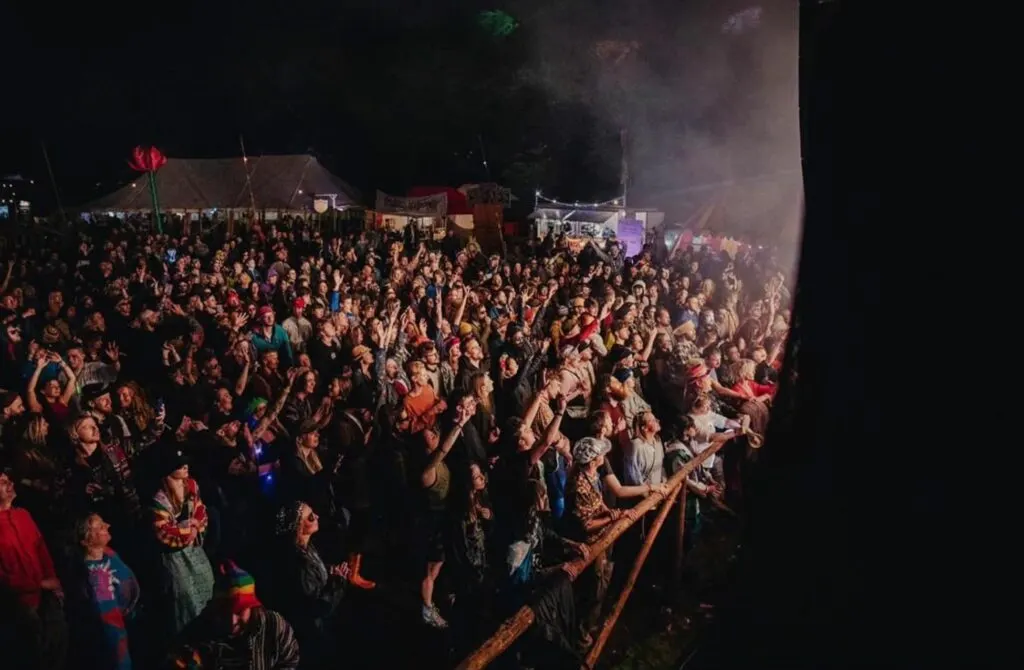 Fly Open Air is a unique and exhilarating two-day EDM festival held annually in the Isle of Lewis, Scotland. Usually taking place in May, this festival attracts a considerable number of visitors with its outstanding line-up and mesmerizing location at the picturesque Lews Castle grounds.
Bringing together EDM, house, and techno, Fly Open Air boasts top-tier acts and a carefully curated selection of local talent. Past years have featured renowned artists like Peggy Gou, Maceo Plex, Denis Sulta, and more. The festival's duration adds a sense of urgency, creating a truly unforgettable experience.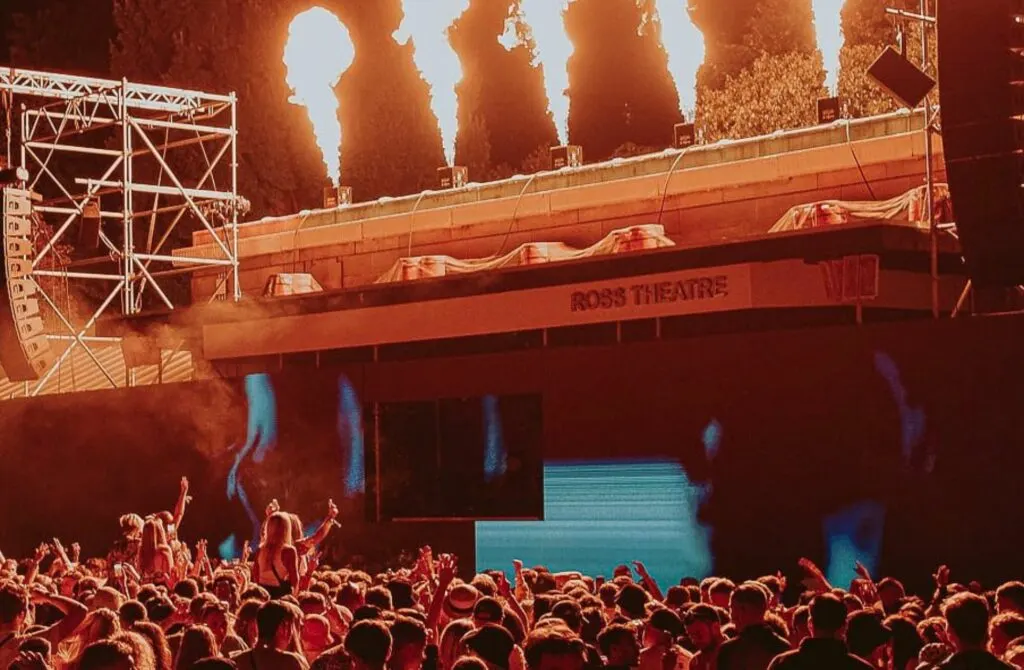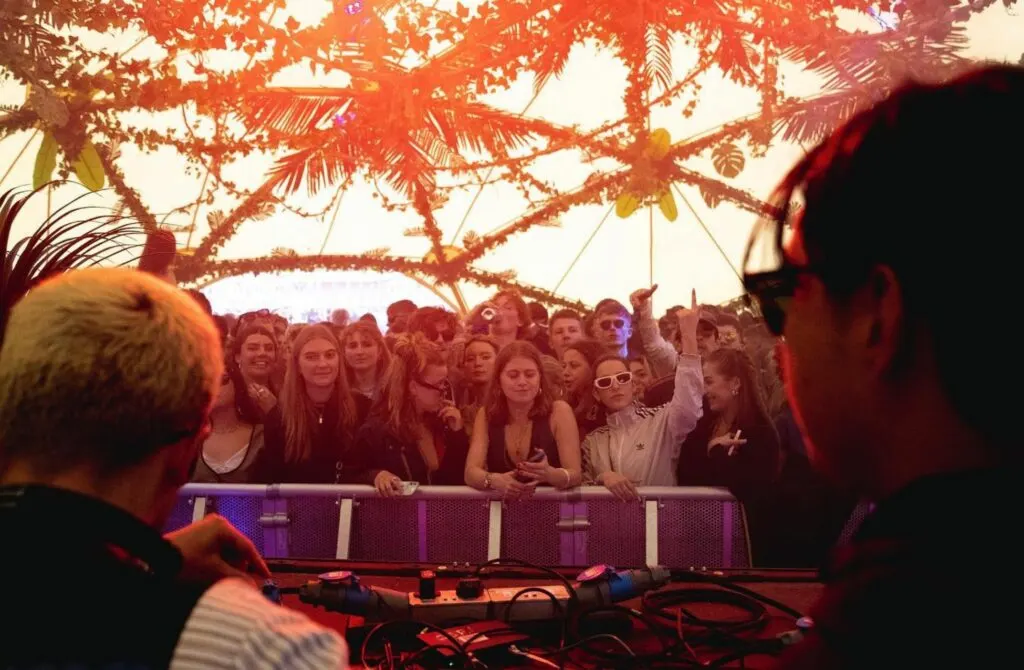 The breathtaking venue of Lews Castle offers stunning views of the surrounding countryside and waterfront, providing an unmatched backdrop for the festival. The combination of music, culture, and natural beauty is what makes Fly Open Air so remarkable and a must-attend event for EDM enthusiasts.
In conclusion, if you're a fan of electronic music and looking for unique and unforgettable festival experiences in Scotland, both Eden Festival and Fly Open Air should be at the top of your list. With their excellent line-ups, beautiful locations, and unrivaled atmospheres, these festivals will leave you craving for more.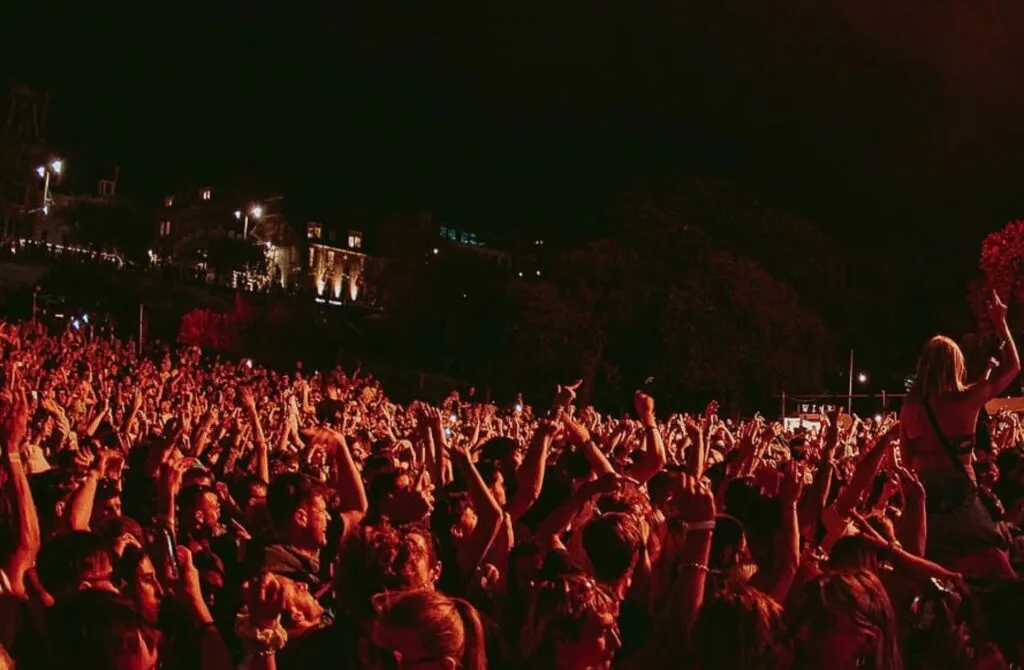 Rock Festivals In Scotland
TRNSMT Festival is one of the biggest and most popular rock and indie music festivals in Scotland. Taking place from July 7-9, 2023 at Glasgow Green in Glasgow, this event offers a memorable experience for music lovers.
With a typical attendance of around 100,000 people, the TRNSMT Festival is the place to be for a lively atmosphere and a fantastic line-up of artists. Over the years, the festival has hosted some of the most impressive names in rock, indie, dance, and hip-hop.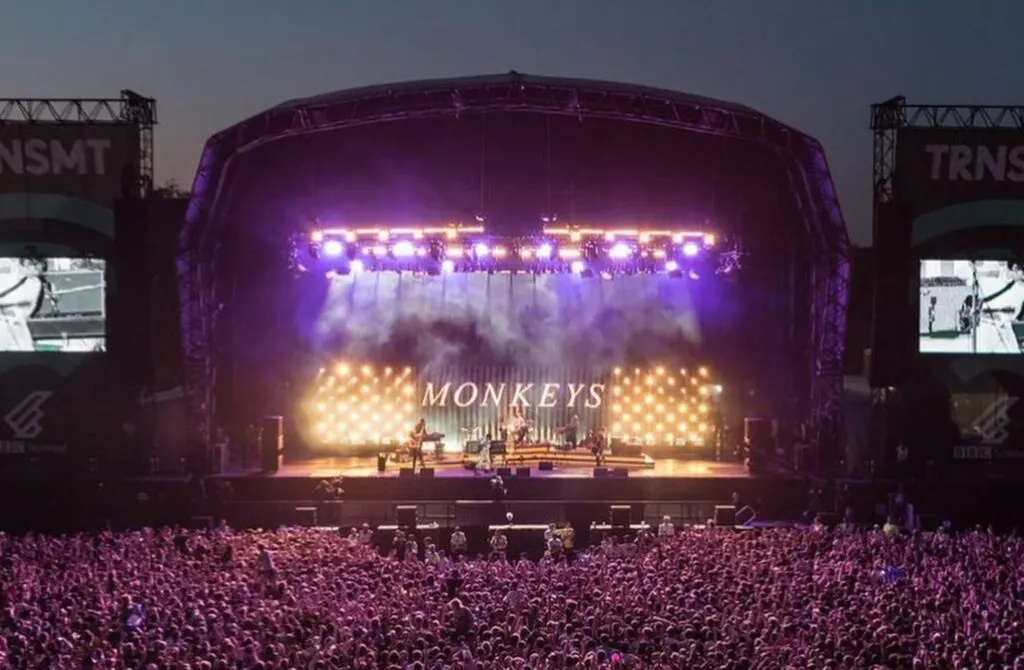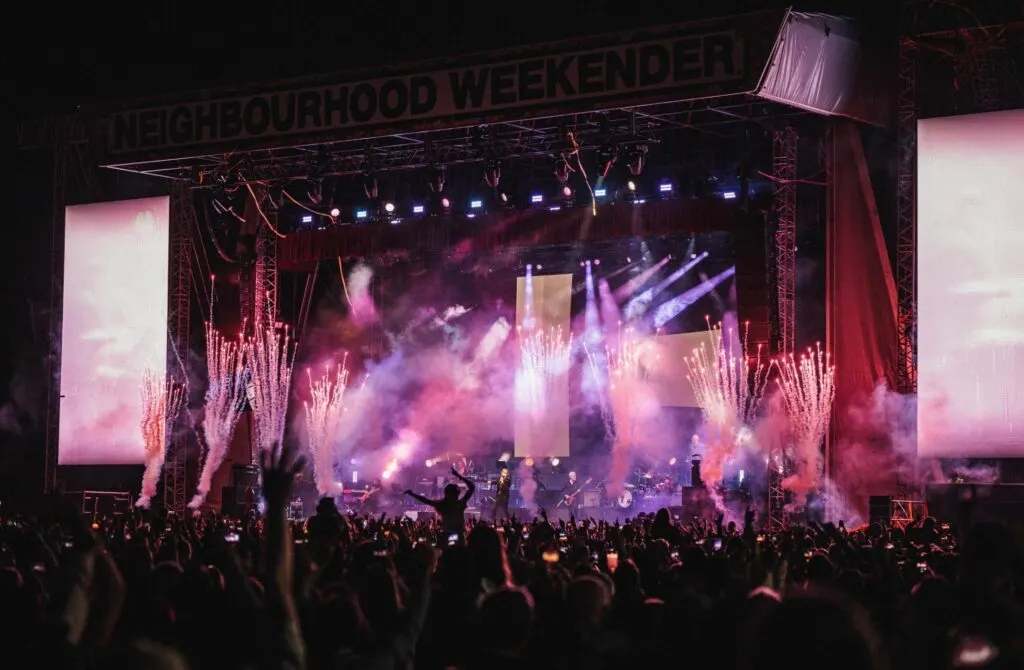 One of the unique aspects of TRNSMT is its location – Glasgow Green, which offers a stunning backdrop for the festival. This historic park is situated in the city's east end and is easily accessible by public transport.
Another factor that sets TRNSMT apart is the high-caliber artists it attracts each year. In the past, the festival has boasted line-ups featuring The Cure, Foo Fighters, The 1975, Twin Atlantic, You Me at Six, and many more.
If you're considering attending a rock festival in Scotland, then TRNSMT is a must-visit. Its dynamic mix of music genres, a beautiful setting, and top-notch acts make it an unforgettable experience, one you won't want to miss.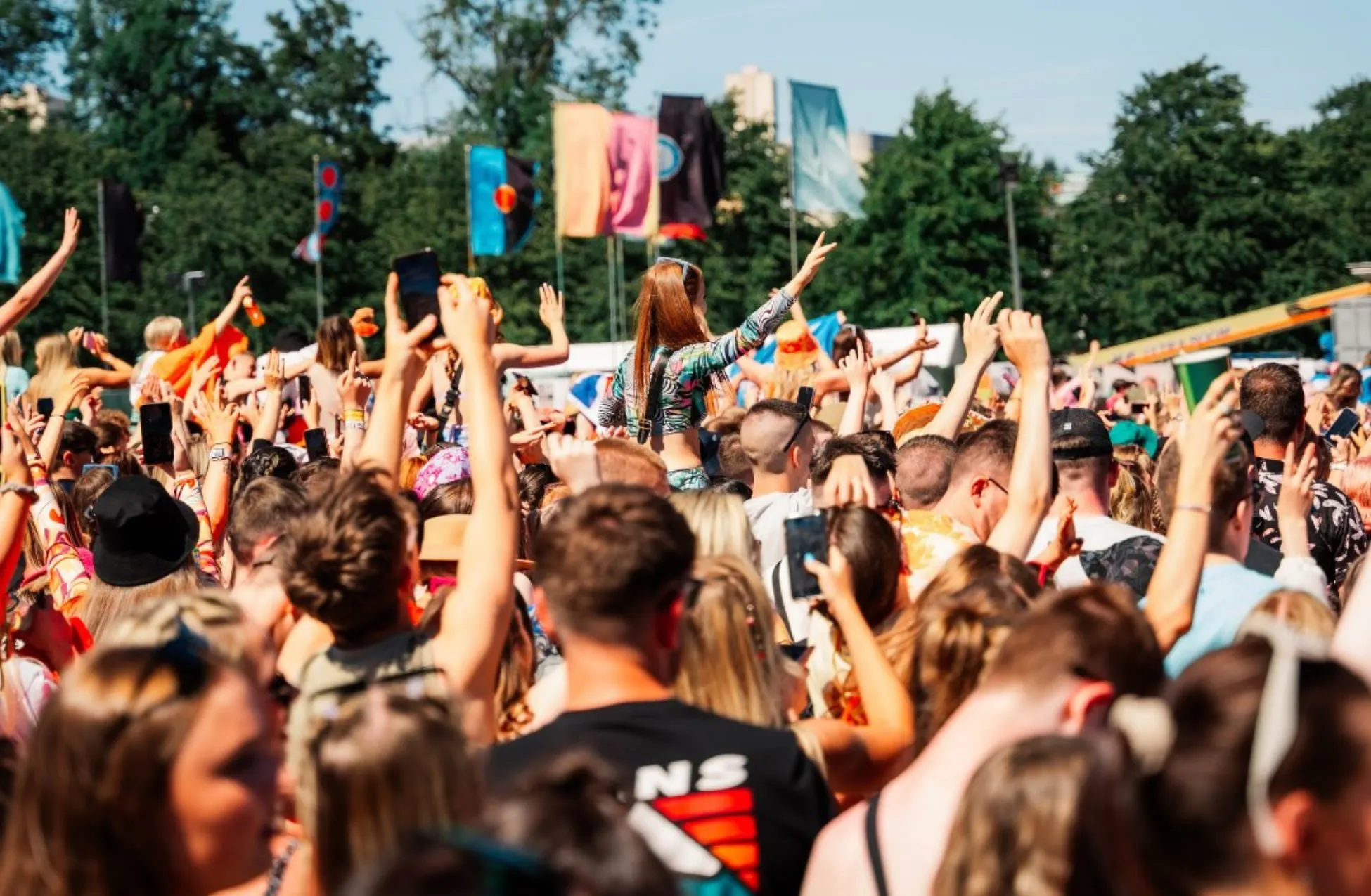 The Belladrum Tartan Heart Festival is another top rock festival in Scotland, offering attendees a mix of music genres and a unique atmosphere. Held on the beautiful Belladrum Estate in Beauly, Invernessshire, this event runs for three days, typically taking place in the first week of August (dates for 2023 are yet to be confirmed).
Known for its friendly and relaxed atmosphere, the Belladrum Tartan Heart Festival attracts a diverse crowd of music lovers, families, and festival-goers. With a capacity of around 20,000, it offers a more intimate and authentic experience compared to larger festivals.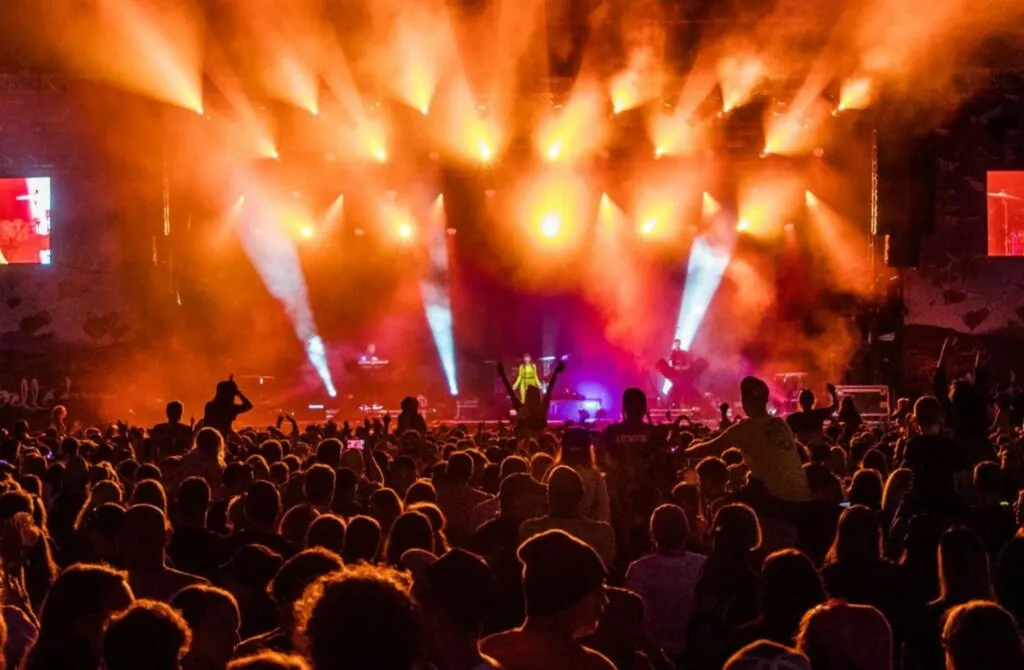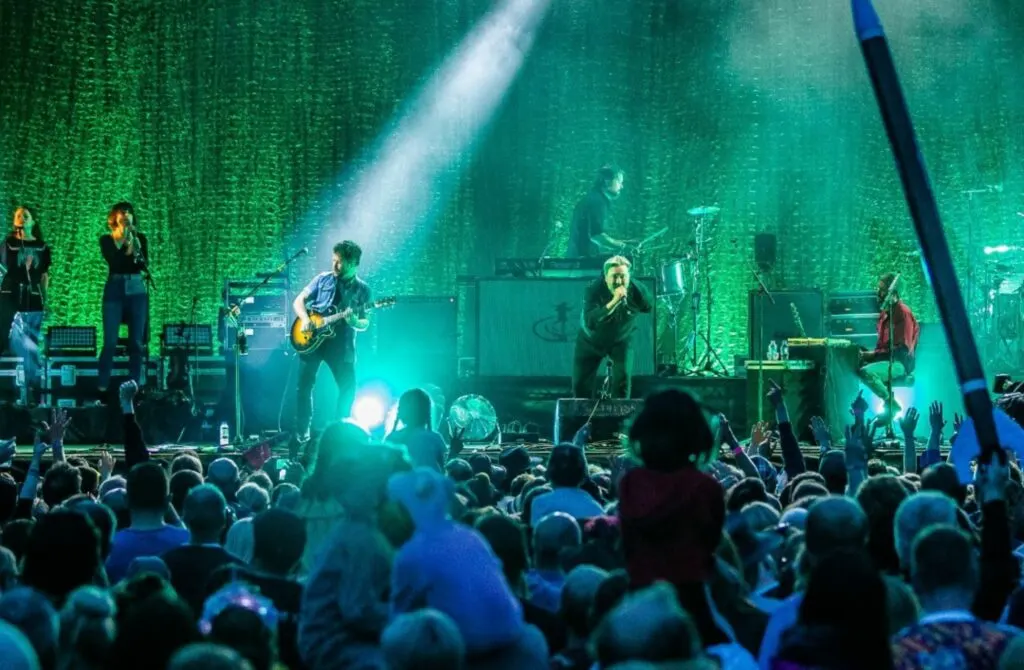 A major aspect of Belladrum's charm is its eclectic mix of music and entertainment, including rock, pop, folk, electronic, and even classical acts. Past line-ups have seen performances from the likes of Ed Sheeran, Franz Ferdinand, and Manic Street Preachers, just to name a few.
Moreover, the festival offers a variety of workshops, comedy and spoken word performances, as well as arts and crafts, making it an exciting and well-rounded event for everyone attending.
In summary, the Belladrum Tartan Heart Festival should be on your list of must-attend rock festivals in Scotland. Its friendly atmosphere, stunning location, and diverse musical offerings make it a truly unforgettable event.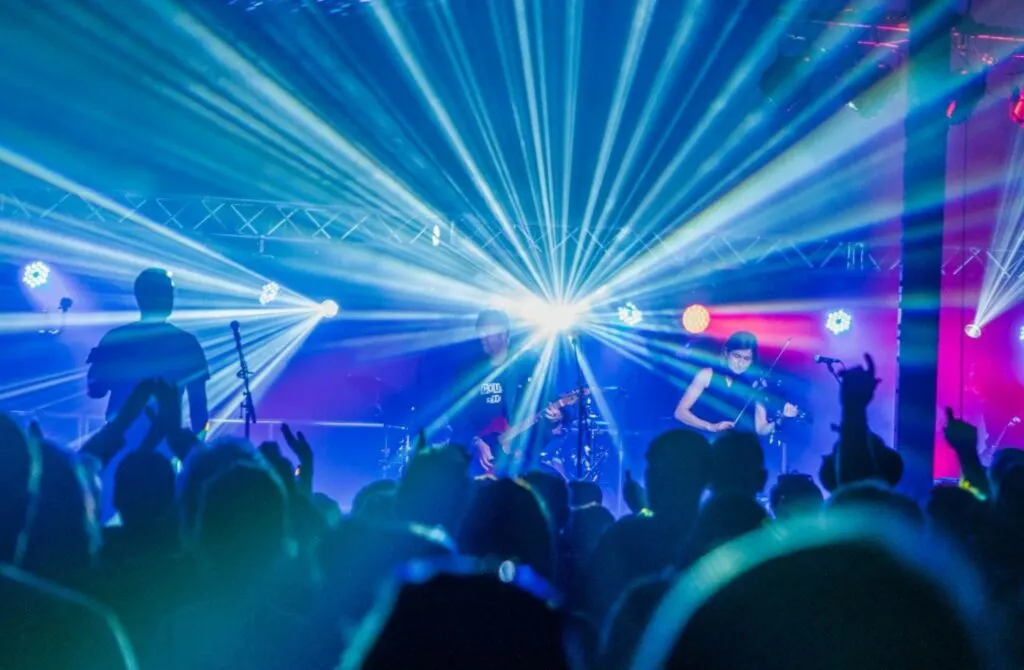 Jazz Festivals In Scotland
The Edinburgh Jazz & Blues Festival is a vibrant and diverse event that has been showcasing the very best in swing, soul, samba, and more for over 40 years. Held over 10 days in the stunning city of Edinburgh, this festival features more than 130 performances each year, making it a must-visit for jazz lovers and enthusiasts.
The festival usually takes place during the summer months, attracting thousands of visitors from across the globe. With a fantastic selection of venues throughout Edinburgh, visitors can explore the city's architectural beauty and immerse themselves in the cultural experience while enjoying world-class jazz and blues.
The line-up of previous years' acts has included some of the biggest international jazz and blues artists, reflecting the festival's reputation and dedication to celebrating and promoting the best talents in this genre. This prominence, combined with its unique atmosphere festooned in the historic city of Edinburgh, is what sets the Edinburgh Jazz & Blues Festival apart from others in Scotland.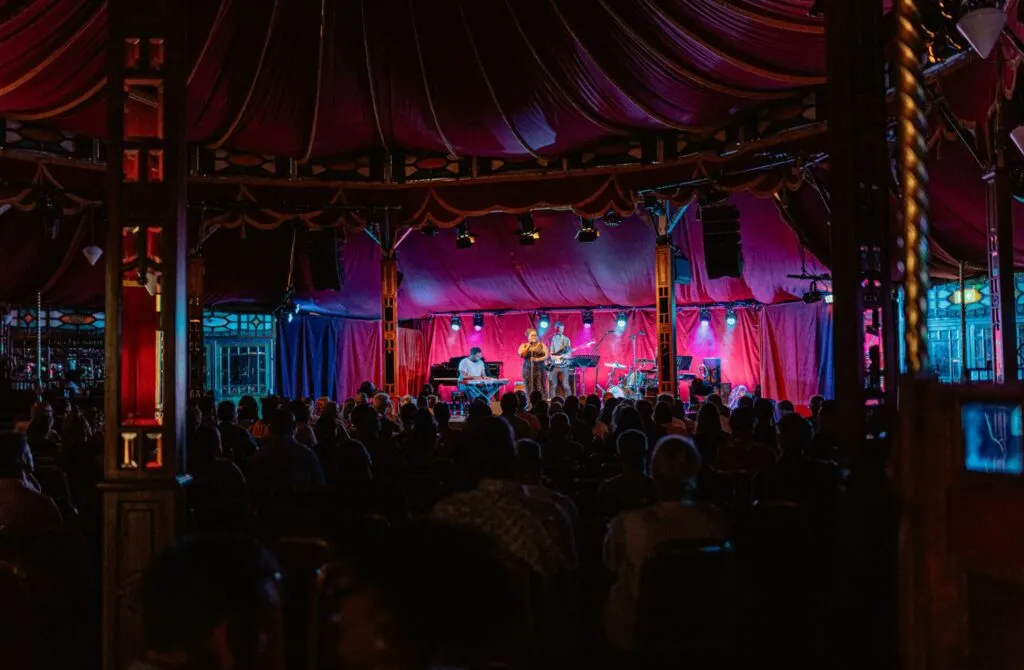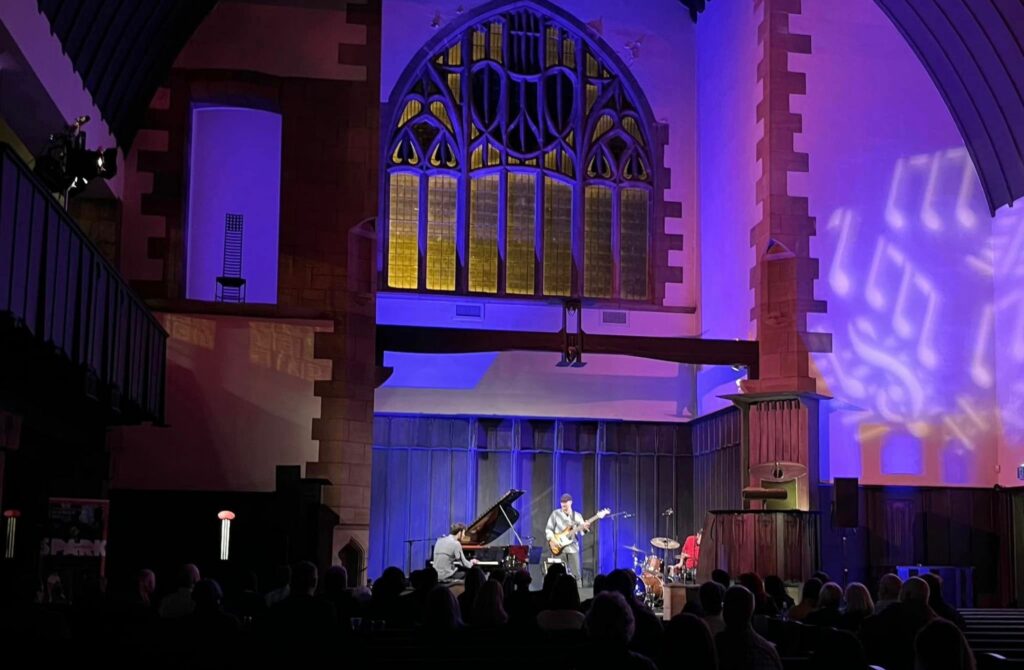 To truly make the most of their visit, festival-goers can find various accommodation options within the city, ranging from charming bed & breakfasts to luxurious hotels. The festival also coincides with other exciting events in the Edinburgh Festivals circuit, promising a comprehensive cultural experience.
Considering the unique atmosphere, spectacular location, and exceptional line-up, the Edinburgh Jazz & Blues Festival should undoubtedly be on every jazz aficionado's bucket list!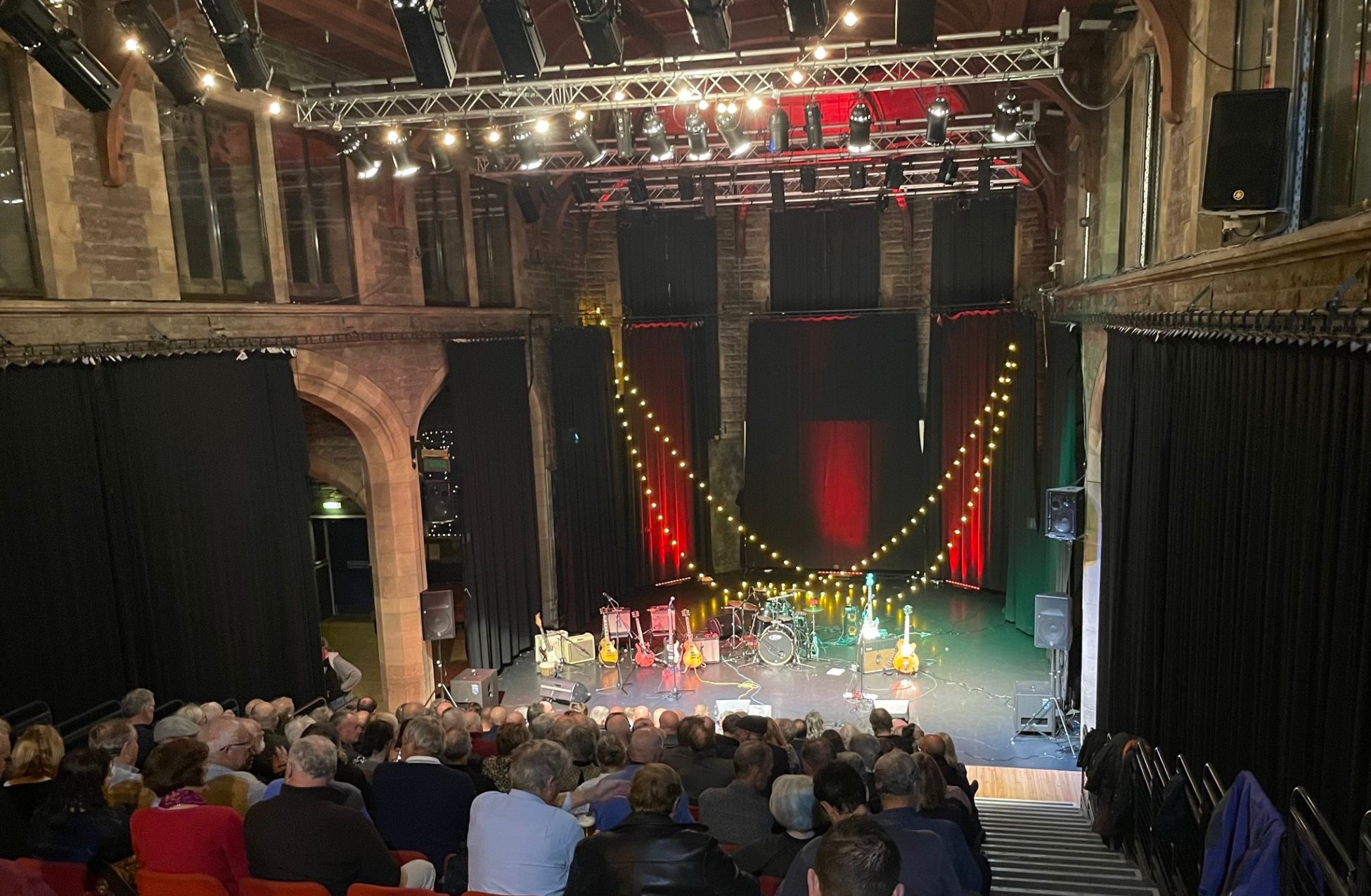 The Callander Jazz & Blues Festival stands out as the largest rural jazz and blues festival in Scotland. This exciting event brings together local and international artists, creating a memorable weekend of exceptional music in the picturesque town of Callander.
Typically taking place in early October, the festival runs for three days, providing a wide range of concerts, performances, and impromptu jams sessions. Its intimate atmosphere, set amongst the town's charming streets, pubs, and venues, attracts hundreds of attendees each year.
Not only does the Callander Jazz & Blues Festival celebrate music, but it also supports and nurtures local talents, providing a platform for emerging acts to showcase their skills alongside renowned artists. In previous years, the festival has featured well-known performers, highlighting the event's commitment to delivering a top-notch musical experience.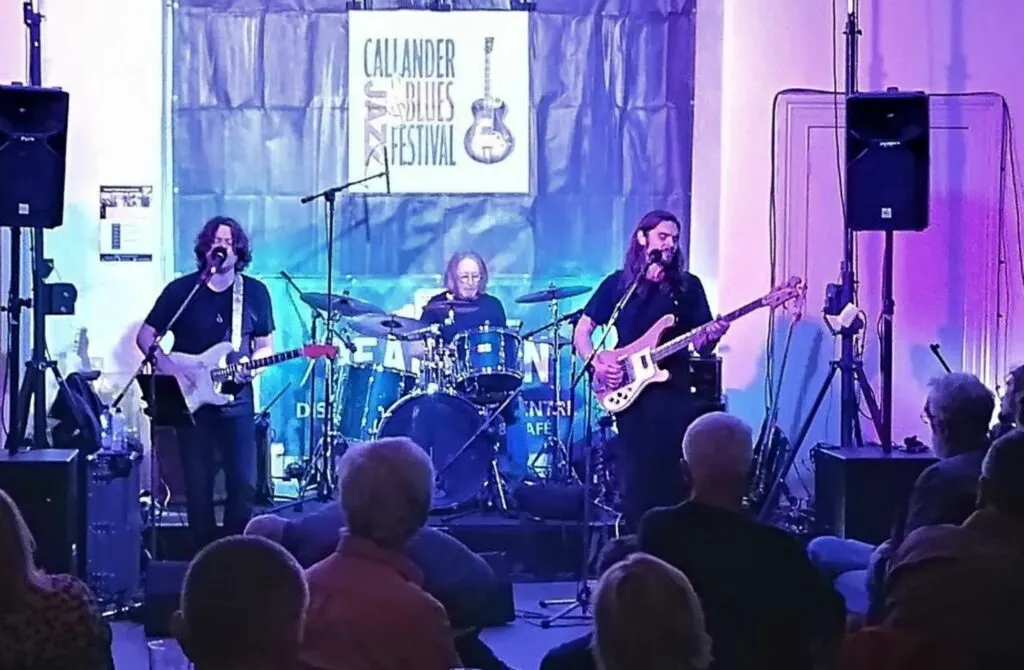 Visitors planning to attend the festival can find comfortable accommodation options in and around Callander, ranging from quaint B&Bs to modern hotels. The town also boasts lovely cafes, pubs, and restaurants, perfect for enjoying the local cuisine between performances.
The Callander Jazz & Blues Festival, with its picturesque setting, outstanding musical offerings, and friendly atmosphere, is a must-attend event for any jazz and blues lover looking to experience the distinct charm of rural Scotland!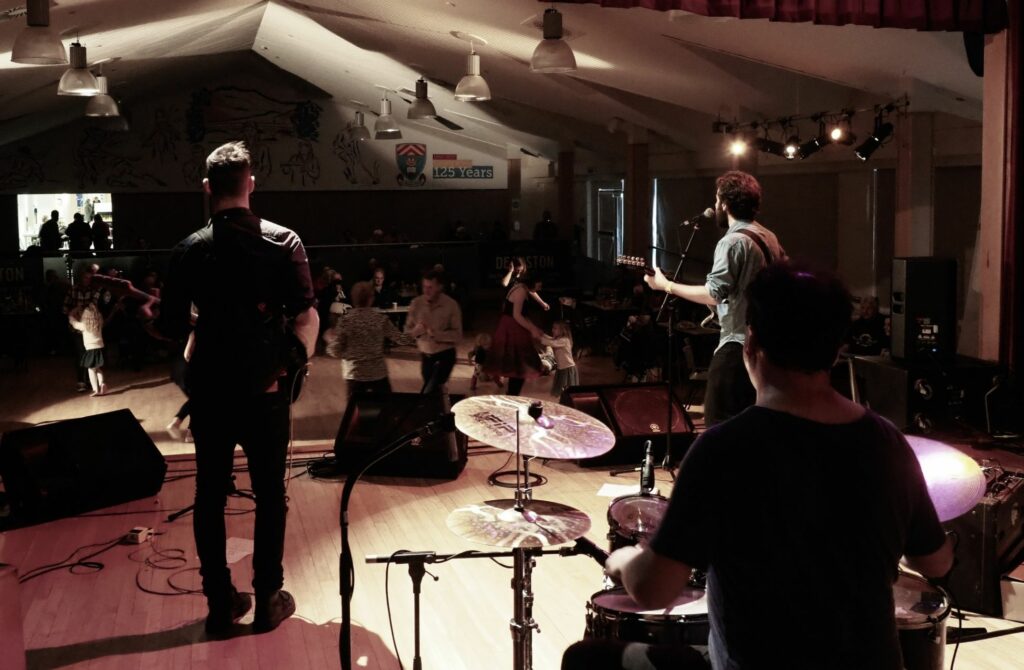 Pop Festivals In Scotland
Party at the Palace is a fantastic pop festival held in the picturesque town of Linlithgow, Scotland. This vibrant event takes place in August and typically lasts for two days, gathering thousands of music enthusiasts.
The festival's unique location offers stunning views of Linlithgow Palace and the loch, which adds an extra layer of appeal to the event. Attendees can expect a mix of established and emerging pop acts, creating an exciting atmosphere for everyone. In previous years, the festival has hosted big names such as The Proclaimers, KT Tunstall, and Nile Rodgers & CHIC.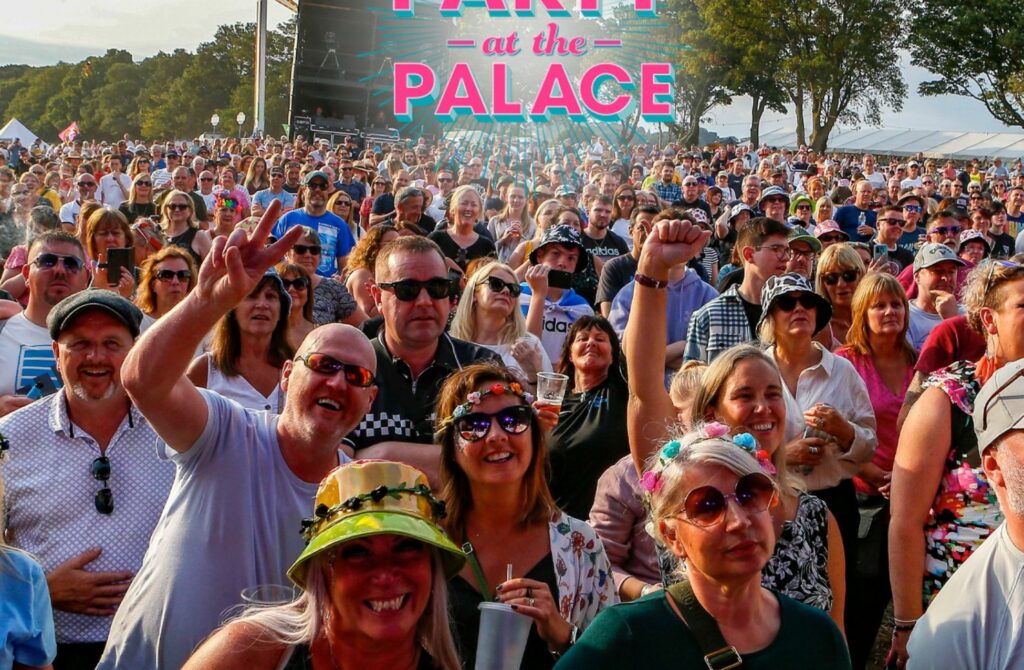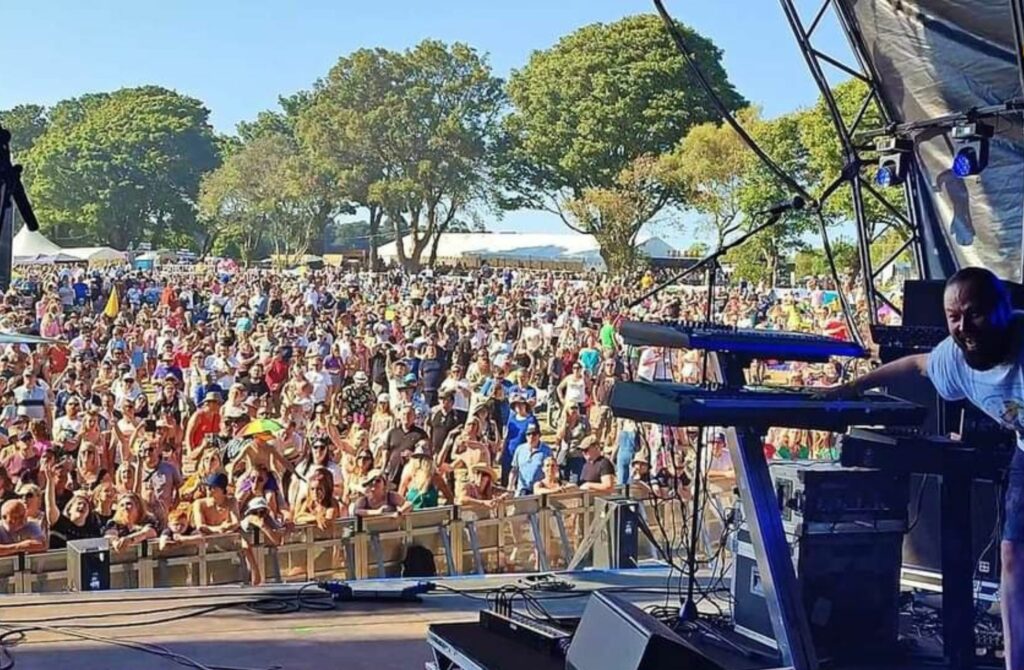 What makes Party at the Palace unique? Here are some highlights:
Venue: Linlithgow Palace is a magnificent historical site, providing an unforgettable backdrop for the festival.
Family-friendly: The event caters to all ages, offering zones dedicated to kids' entertainment and activities.
Local Flavours: The festival places a strong emphasis on local talent and food, showcasing the best that Linlithgow and Scotland have to offer.
Add Party at the Palace to your festival bucket list and experience an unforgettable pop music event in a beautiful setting!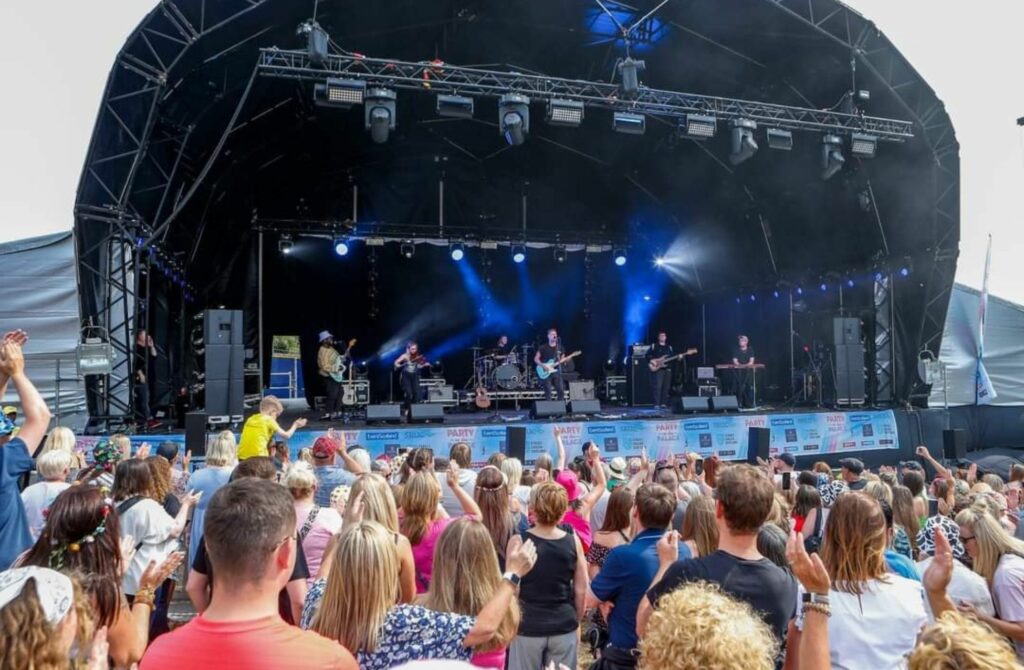 Folk Festivals In Scotland
The Shetland Folk Festival is a well-known annual event held in Shetland, which typically takes place in late April or early May. The 2023 event is scheduled for 25 – 27 May. Attracting thousands of attendees, this festival has become a beloved tradition within the Scottish music scene.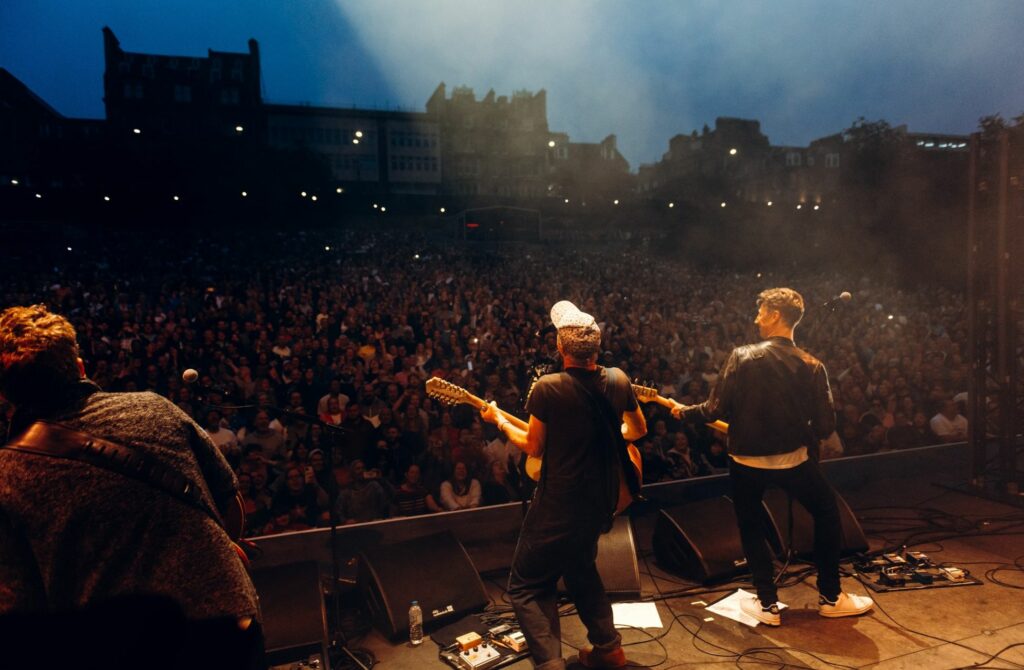 Throughout the festival's four-day celebration, you can expect a wide array of talented performers, ranging from international and British artists to local Shetland musicians. In previous years, acts have included renowned folk bands, traditional singers, fiddlers, and accordionists, creating an exciting and diverse lineup that caters to folk music enthusiasts of all types.
One of the unique aspects of the Shetland Folk Festival is its strong community involvement. The event is organized by a large group of dedicated local volunteers who work tirelessly to ensure a successful and enjoyable festival experience for all. Not only can you expect a warm and welcoming atmosphere, but many of the performances take place in intimate and historic venues, truly making you feel a part of the Shetland community.
If you are a fan of folk music, attending the Shetland Folk Festival should definitely be on your bucket list. The exceptional mix of artists, passionate performances, picturesque setting, and warm community vibe make this festival a truly unforgettable experience.
Another remarkable event in Scotland's folk music scene is the Orkney Folk Festival, which takes place annually on the Orkney Islands in late May. The 2023 festival is set to occur from 25 to 28 May, offering four days of incredible music and entertainment.
The Orkney Folk Festival is well-attended, drawing locals and visitors from around the world. With a lineup featuring an impressive range of international, national, and local musicians, the festival showcases the best in traditional Scottish and folk music. Notable past performers have included ceilidh bands, bagpipers, fiddle players, and traditional singers, ensuring that there's something for everyone at this magnificent event.
What sets the Orkney Folk Festival apart from others is its distinct focus on the rich cultural traditions of Orkney itself. The festival works to maintain and promote local customs, heritage, and music, making it a truly unique and authentic experience for attendees.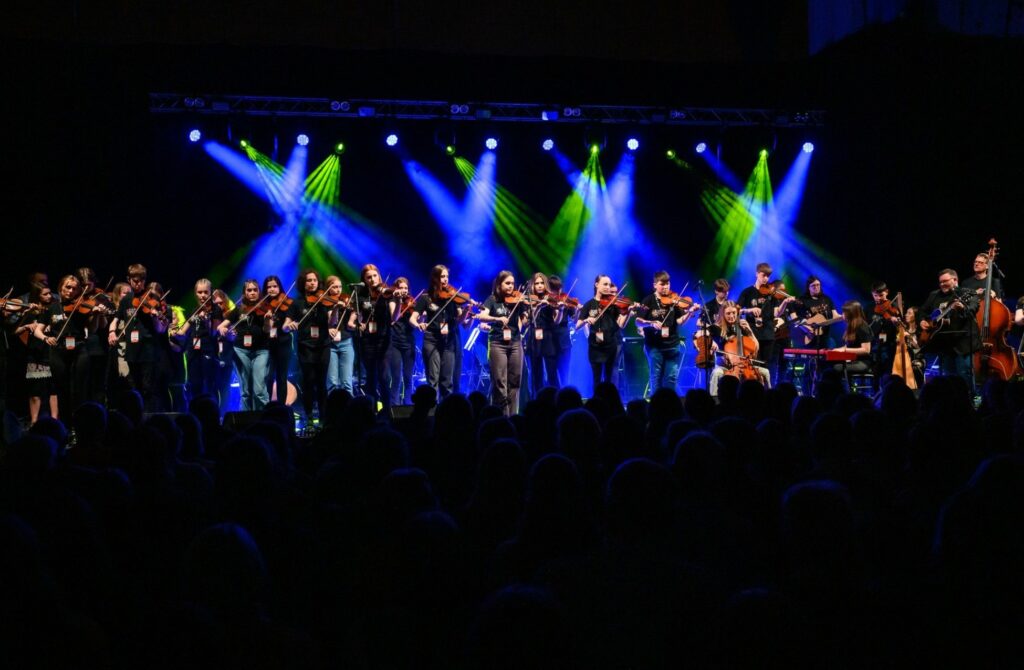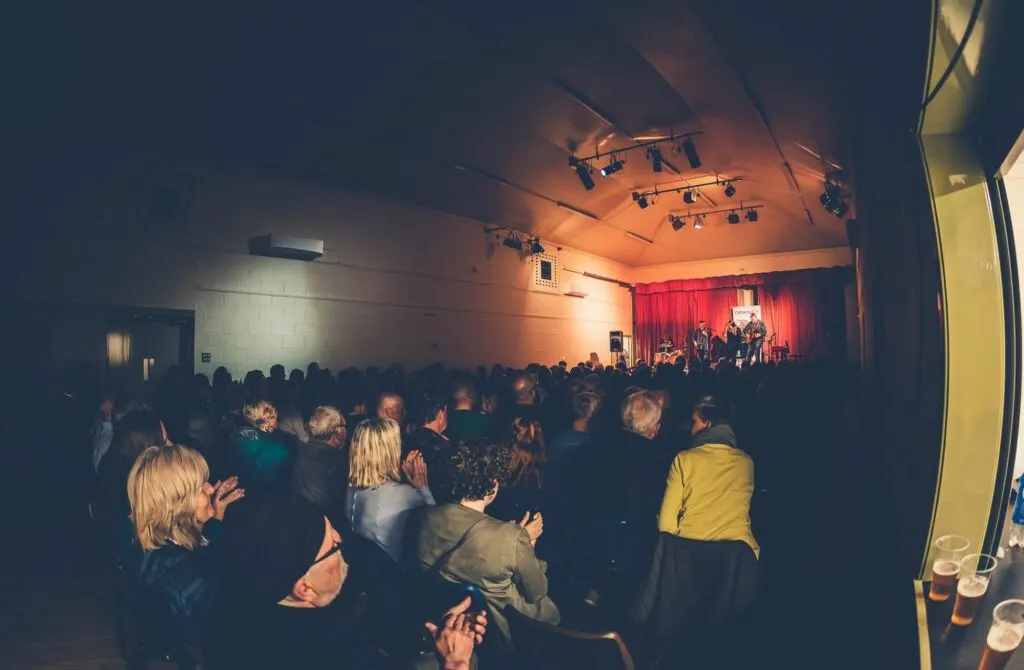 With a variety of venues across the islands, from community halls to pubs and even outdoor stages, the Orkney Folk Festival creates an immersive atmosphere that transports you straight to the heart of traditional Scottish folk culture. This, coupled with the beautiful scenery and warm island hospitality, results in an unforgettable experience that simply cannot be missed.
To sum up, the Shetland and Orkney Folk Festivals offer unmissable experiences for those interested in Scottish folk music. With diverse lineups, stunning locations, and strong cultural ties, these events have something to offer to everyone. So go ahead, mark your calendars, and prepare to immerse yourself in the magic of Scottish folk music.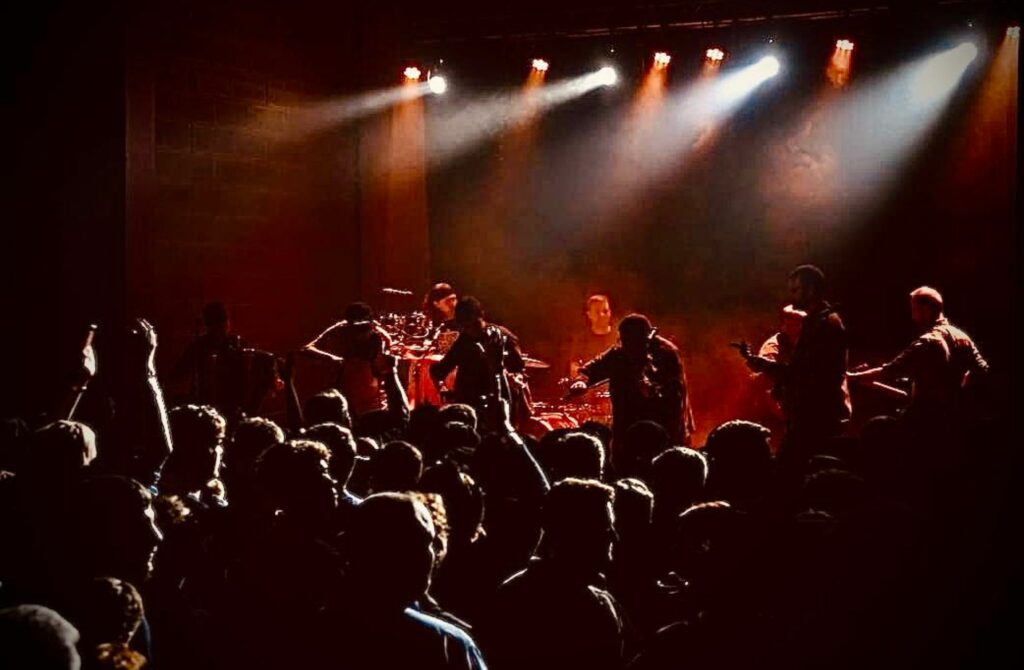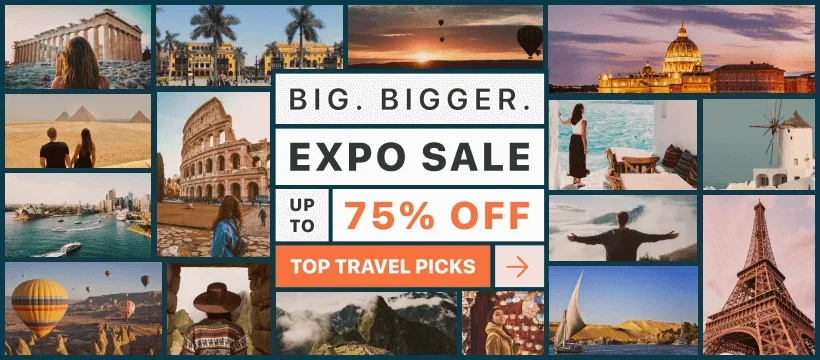 Staying Connected While Travelling
In today's increasingly connected world, staying online while traveling has become essential for a seamless experience. That's where eSIMs come into play, revolutionizing the way we access mobile networks during our global adventures. Say goodbye to hunting down local SIM cards at the airport; eSIMs provide instant activation the moment you land, sparing you the fortune usually spent on international roaming and allowing you to genuinely travel like a local (without getting hopelessly lost!).
With eSIMs, tasks like restaurant recommendations and reservations, up-to-the-minute public transport instructions, checking opening hours, and accessing further information become a breeze. And, of course, sharing your journey on social media is easier than ever. To stay connected wherever you roam, consider using either Airalo or Holafly. Airalo boasts the most extensive range of destinations worldwide, offering smaller data bundles tailored to your needs, while Holafly provides unlimited data packages and fantastic EU data deals.
So why wait? Embrace the future of travel connectivity with eSIMs and make your next journey effortlessly smooth.
Further Things To Consider Before Any Adventure
Now you're all set and prepared to explore our big wide world, why not sort out everything else out all in one go? If necessary for your travel plans make sure you have brought proper travel insurance, protected your privacy by getting a secure VPN, compared all the top hotel booking sites to find just what you're after, reserved an unbeatable rental car price and - of course - booked the best flight deals!
Or maybe just forget it all and go for a last-minute cruise or effortless tour instead?
Many budget travelers (including me) indulge in worldwide airport lounge access, so we can experience luxury while still slumming it in economy. Naturally, we would never leave home without a more general travel guide since we couldn't possibly cover everything here!
Just add an adventurous attitude and plenty of smiles - they go a long way - and that about covers it all! Now go out, find your own path and don't forget to share your best inspiration stories with me on Facebook, Twitter, and Instagram...I'd love to hear from you!