The La Gran Francia Hotel in Granada Nicaragua offers the best experience and location, with a sprinkle of luxurious extravagance, to anyone looking to immerse themselves in this colonial treasure.
Set less than 100 meters from the main city park and Cathedral, the location of La Gran Francia Hotel could hardly be any better – but it's the building, it's services and facilities that truly make a stay here unforgettable.
From the fresh own-brand coffee served at a full complimentary breakfast to the beautifully decorated rooms and knowledgeable staff, there is so much to enjoy here without even leaving the hotel.
Try not to feel too bad when you dream of escaping to the Gran Francia's calm internal courtyard and lap pool with a mojito after a hot day exploring the city, multiple cigar factories or taking a day-trip to one of the many, many attractions nearby ….
Not yet convinced on Granada as a destination??? You will be after checking out these 15 Things to Do in Granada, Nicaragua on the Gringo Trail!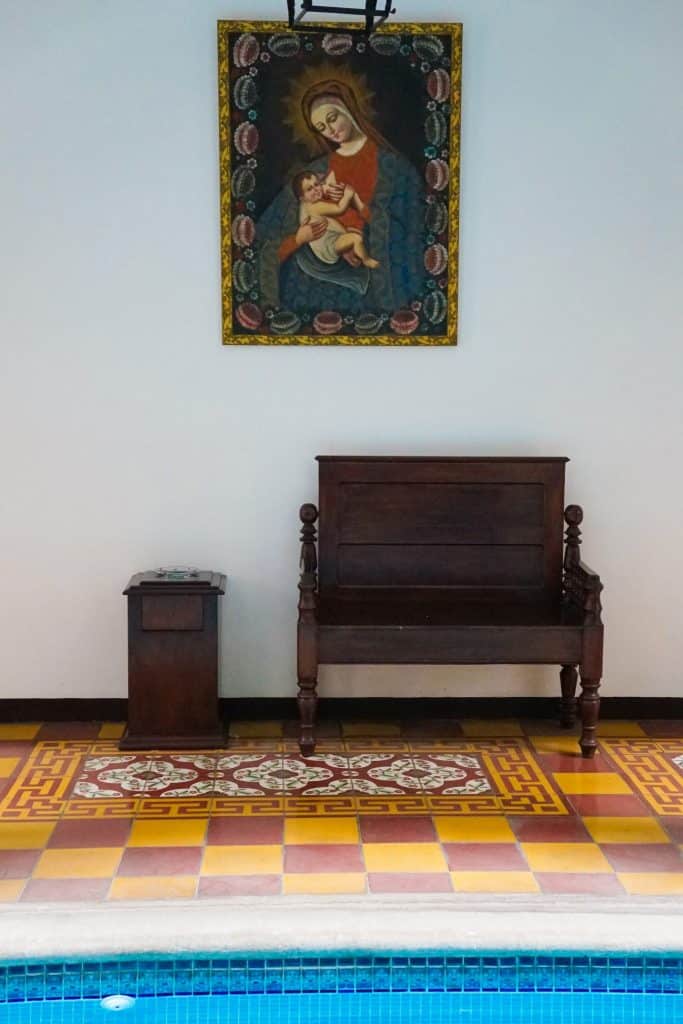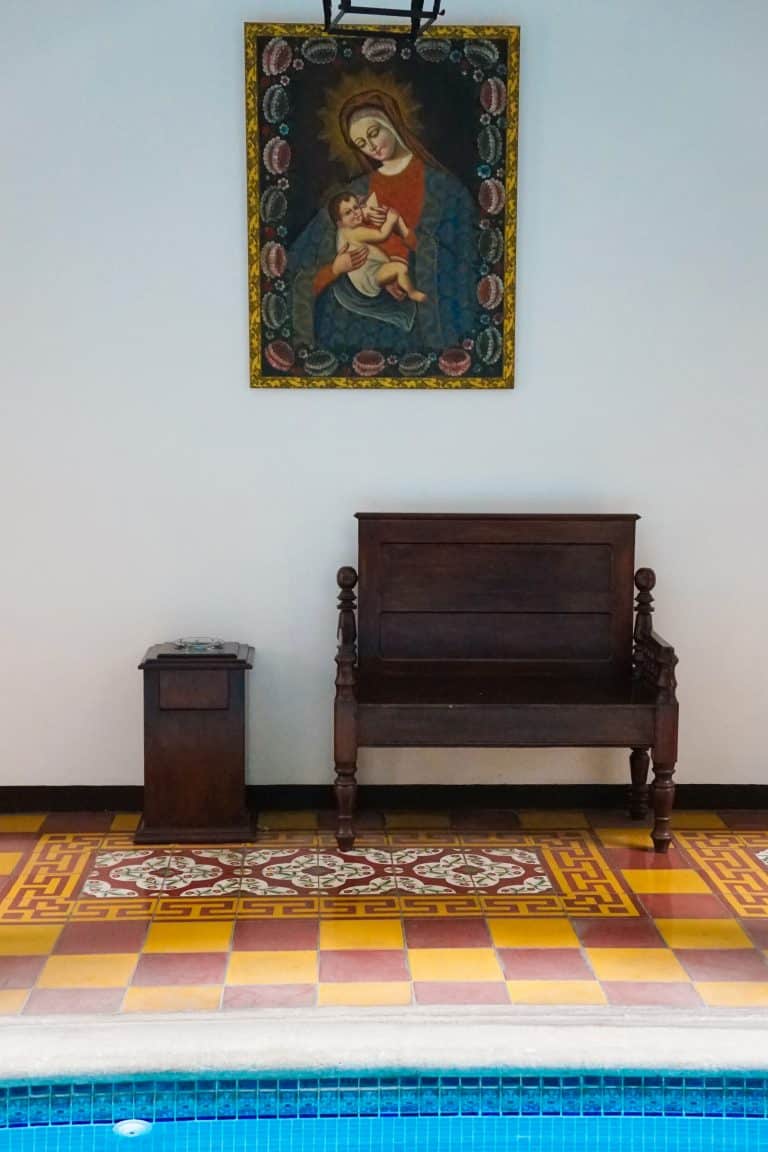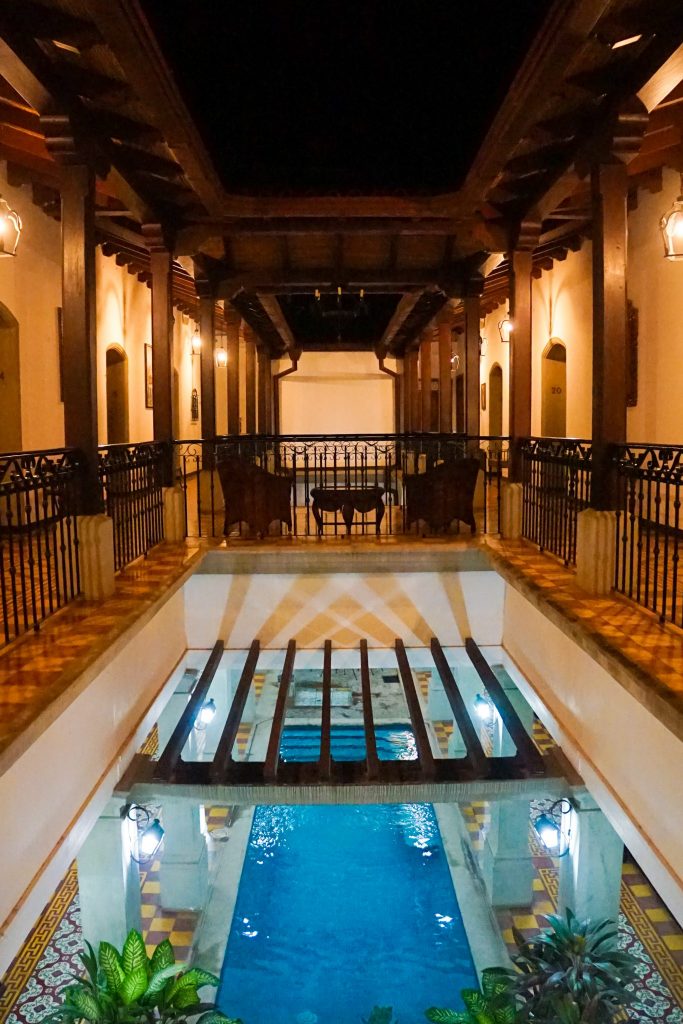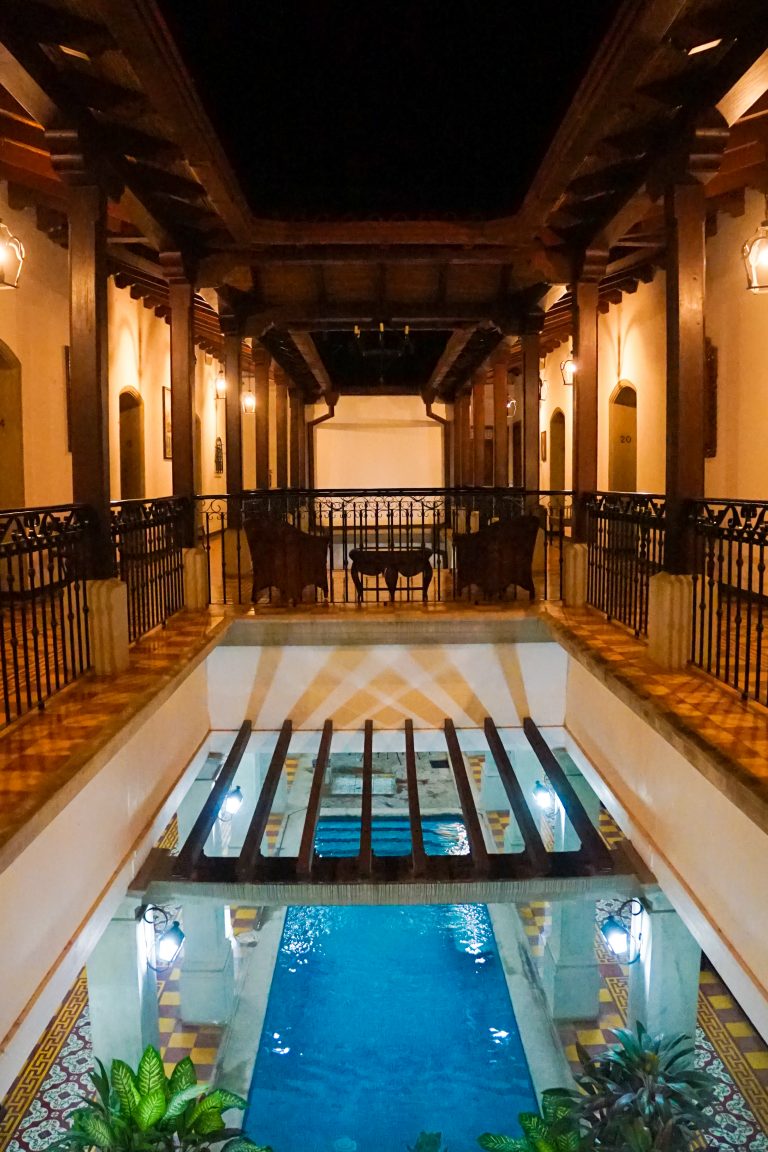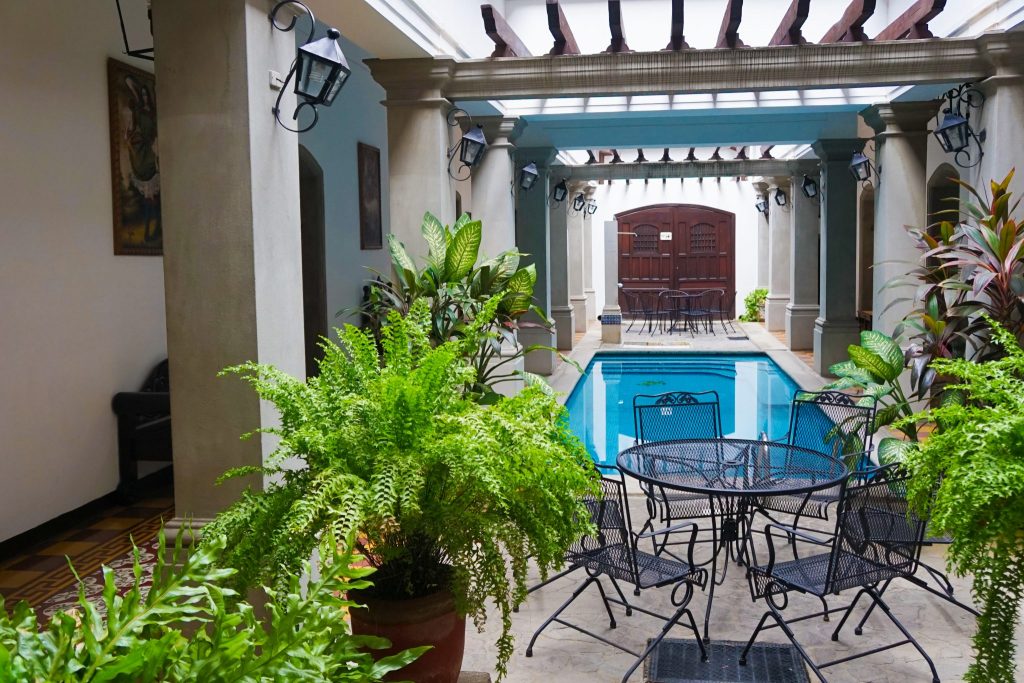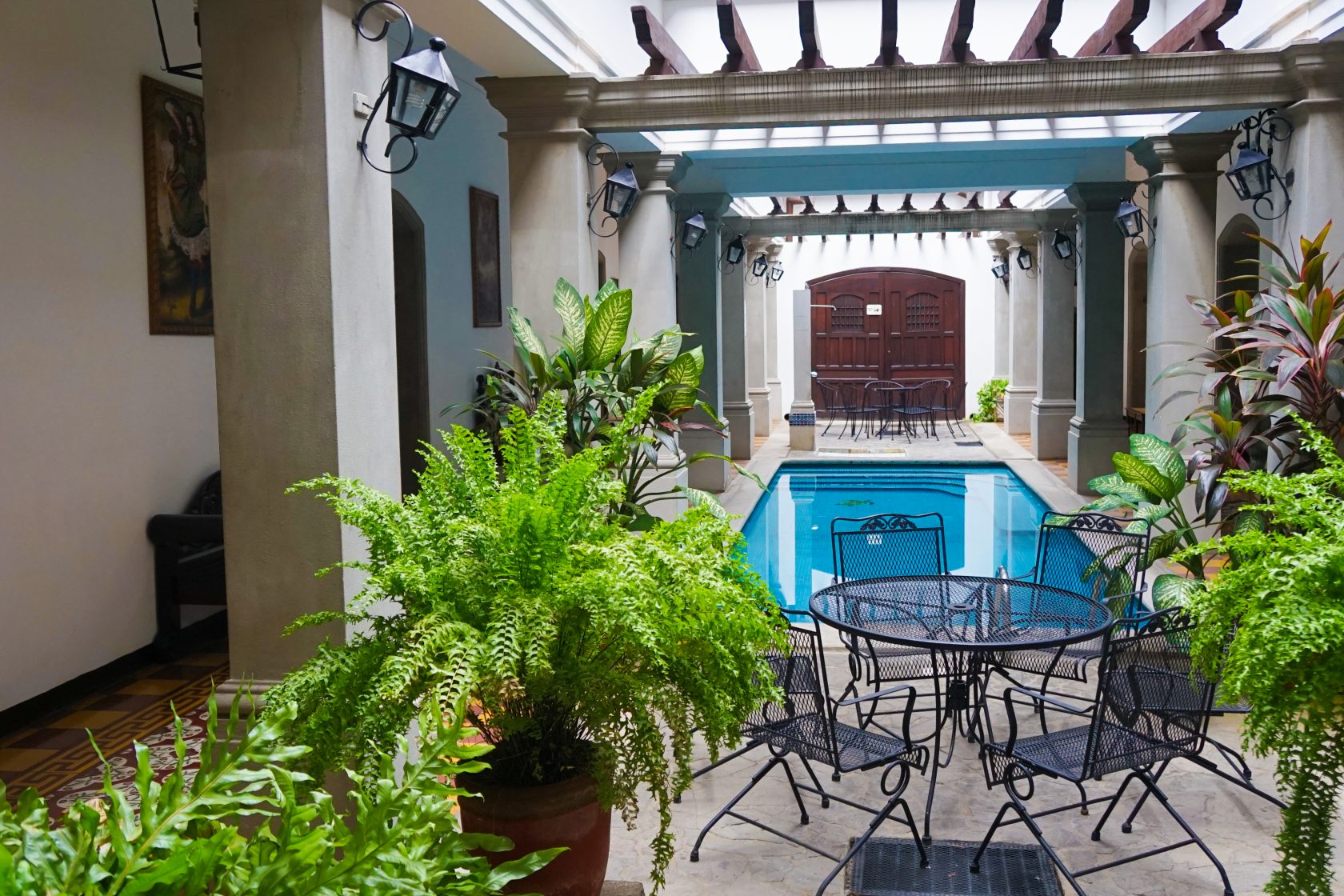 Set across three gorgeously renovated colonial buildings on the same block, La Gran Francia Hotel offers opulent rooms filled with history, craft details and smooth, high-thread count sheets.
Every room here is spacious with high ceilings, tastefully arranged and all with much-needed air conditioning. Two of the buildings are exclusively used for accommodation while one offers a boutique coffee-shop, a bar set in a colonial jail house, a stunning garden setting for breakfast and a full-service restaurant.
This boutique hotel offer 35 uniquely designed rooms across two buildings with 21 in the original colonial building and 14 down the block in the neo-classically styled Rouge By La Gran Francia. Either building option is ideal, with one having a bit more of a modern tinge for those who prefer it.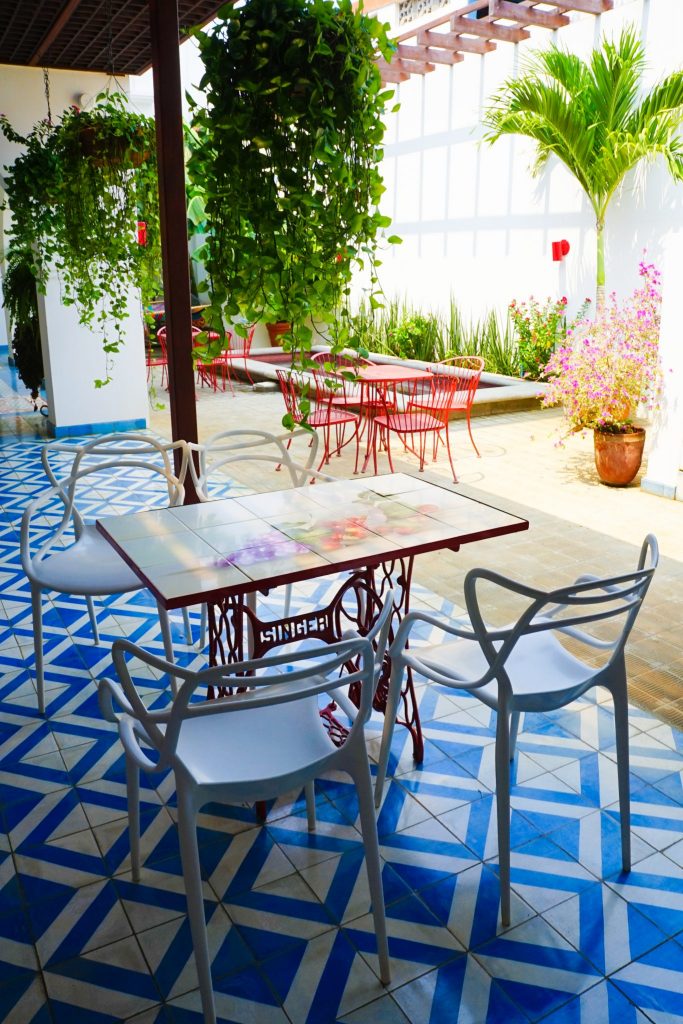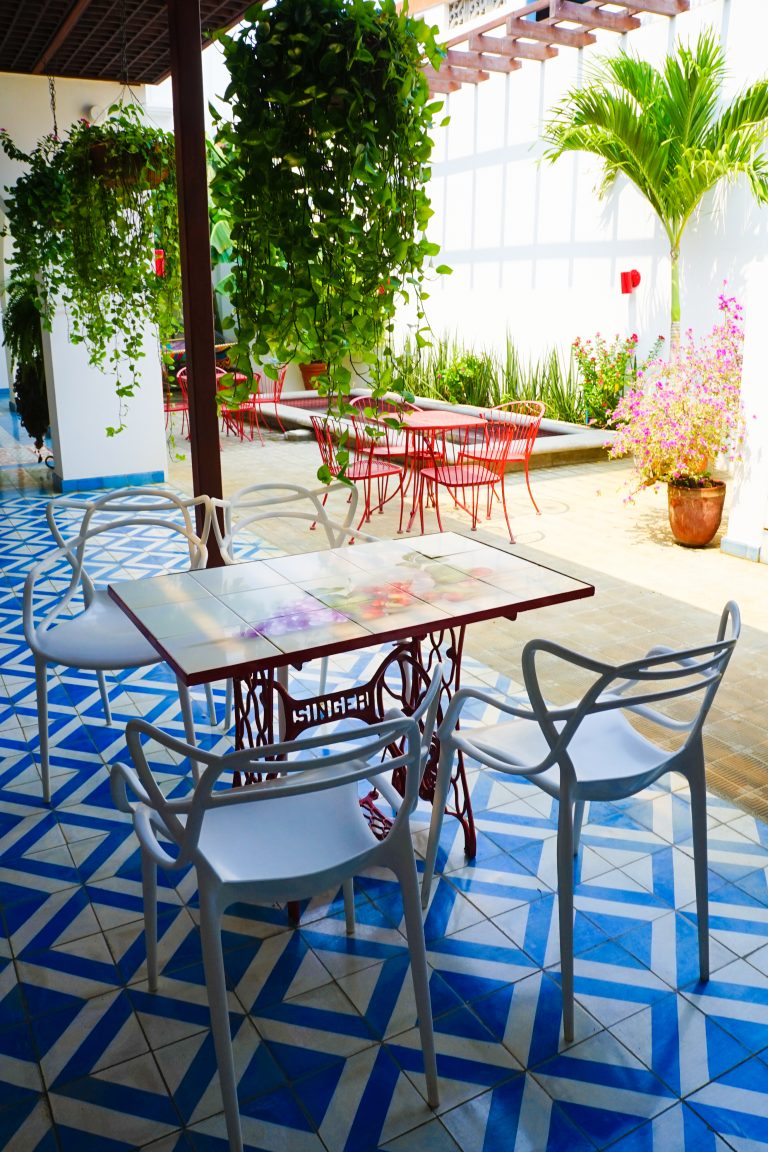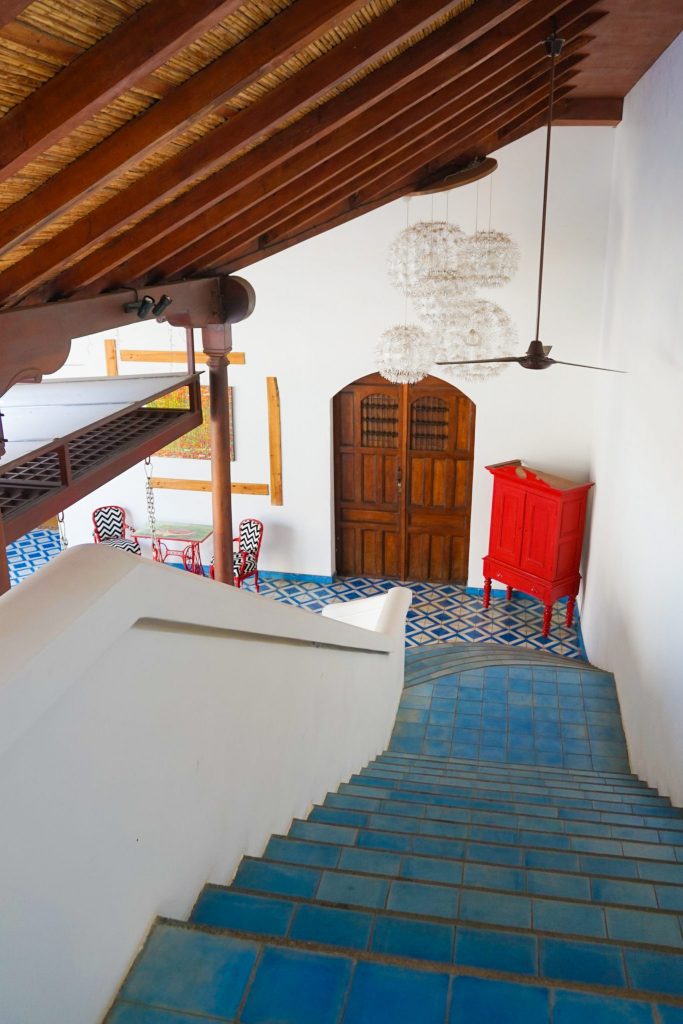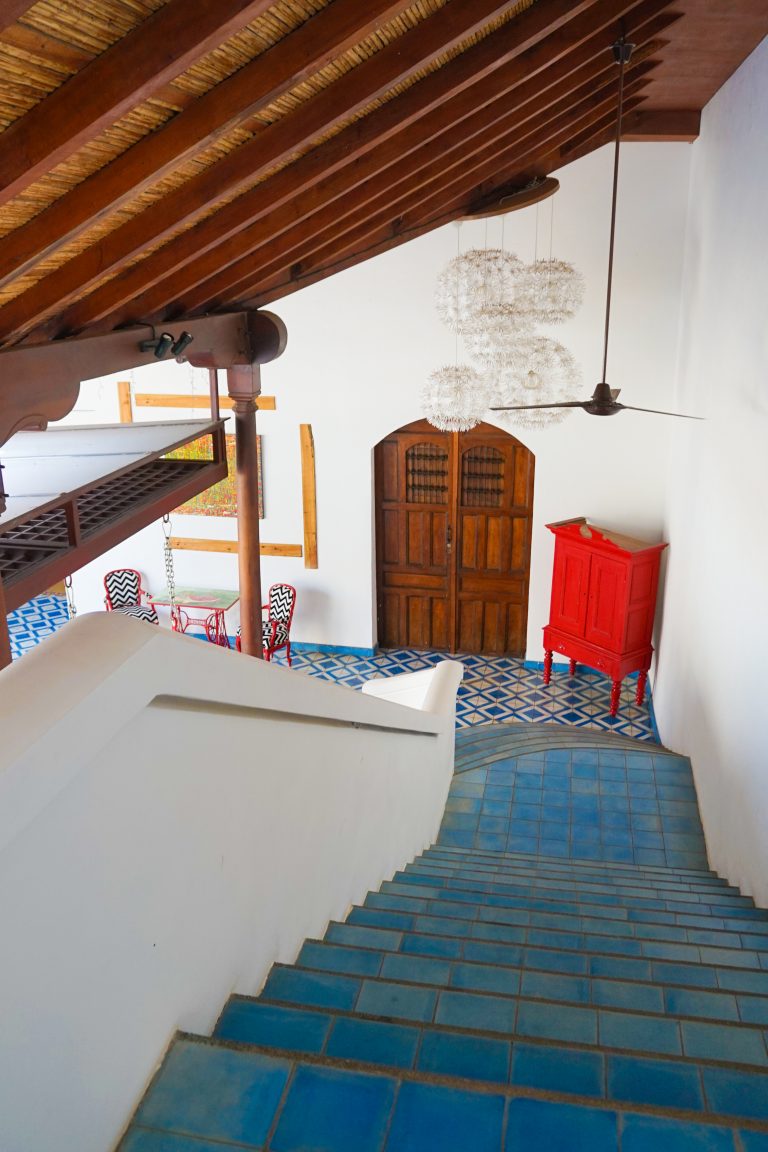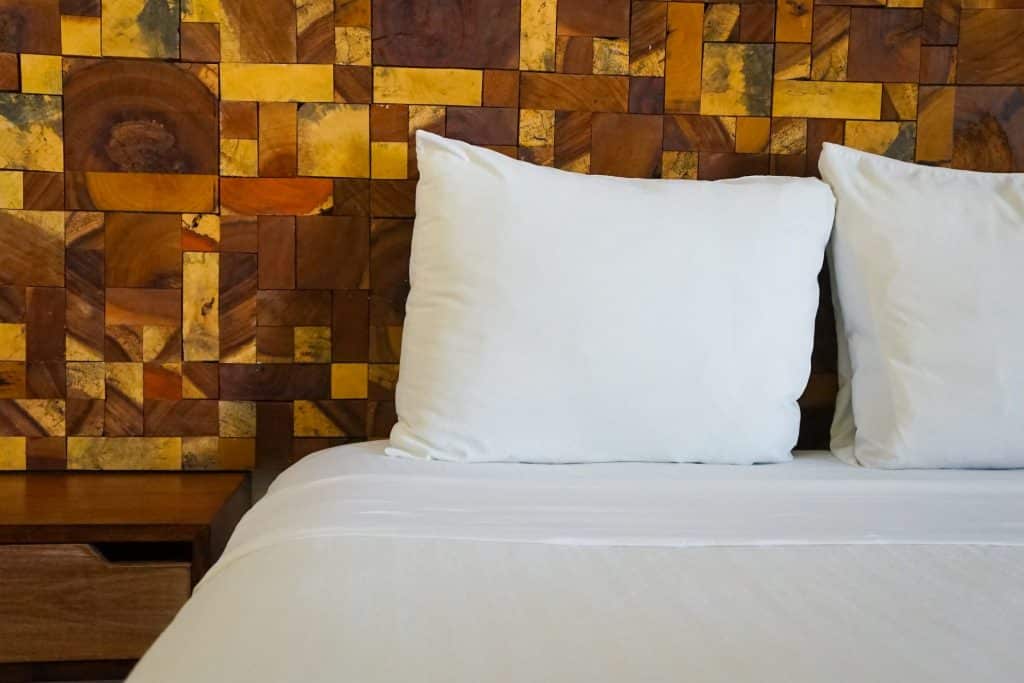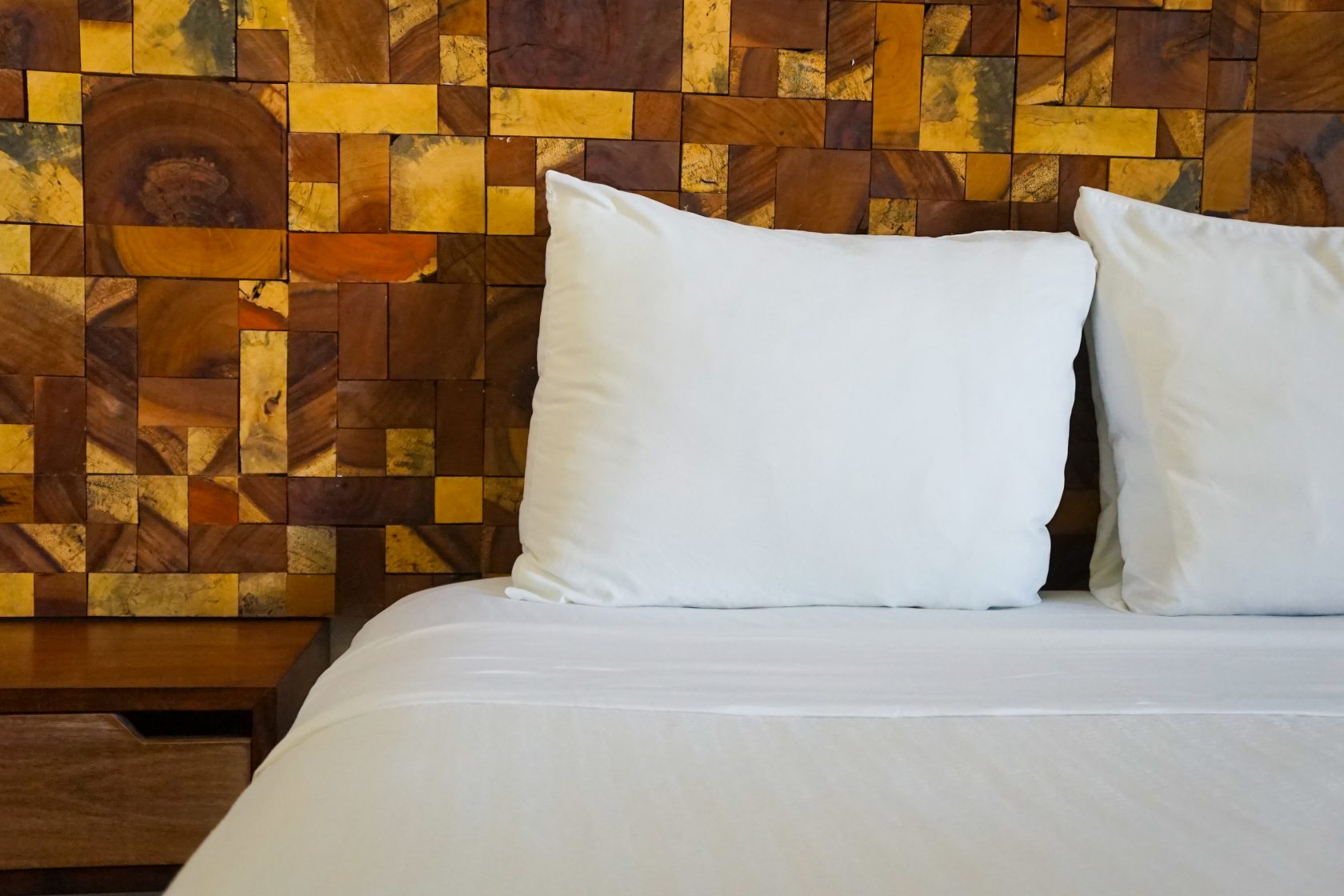 One of the accommodation buildings is named Rouge, and has a more modern flavour, with beautiful artwork by locals adorning the walls, its own reception, and a lap pool to cool off in.
The tile work here is fun and stylish – reflecting the design ethos of this building which is continued on into the rooms. The main building is however the highlight in my opinion. Two floors with a huge internal atrium/courtyard featuring a tempting pool. Just perfect for enjoying cocktails, a bite to eat or cooling off in what I termed the 'aqua siesta'.
Here the rooms are more traditional, with four post wooden beds, Spanish colonial towers and custom-made basins featuring local buildings in Granada. There is also an elegant honeymoon sweet, adjoining rooms for larger family groups and suites which have their own balcony with some of the best views in town.
I can't imagine a better end to a hot day than a cocktail brought direct to your room and enjoying the sunset from these privileged positions on high.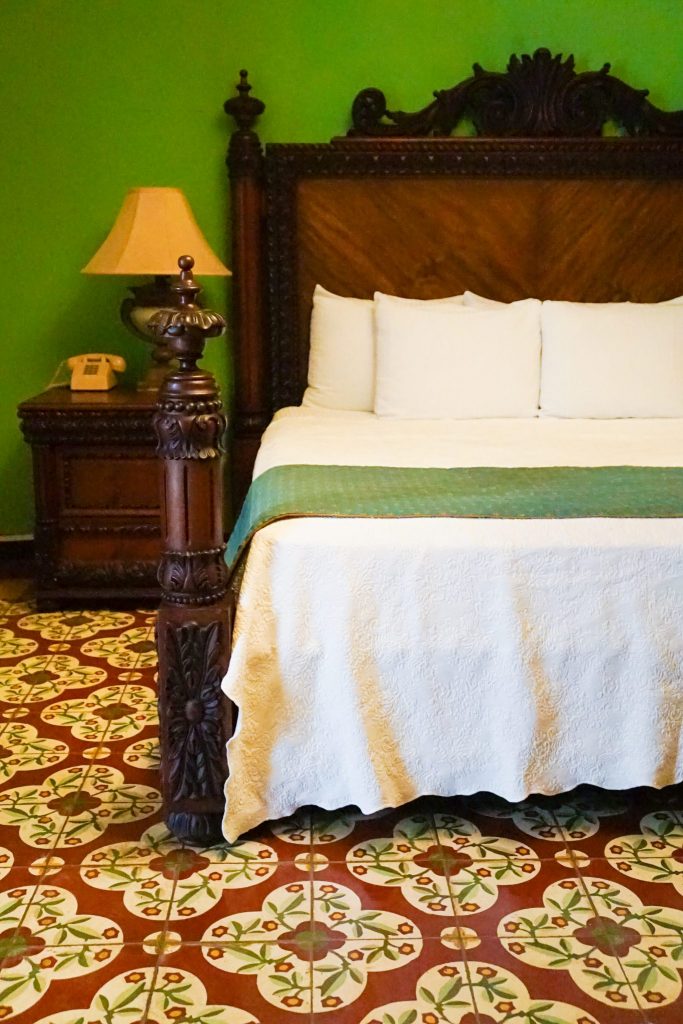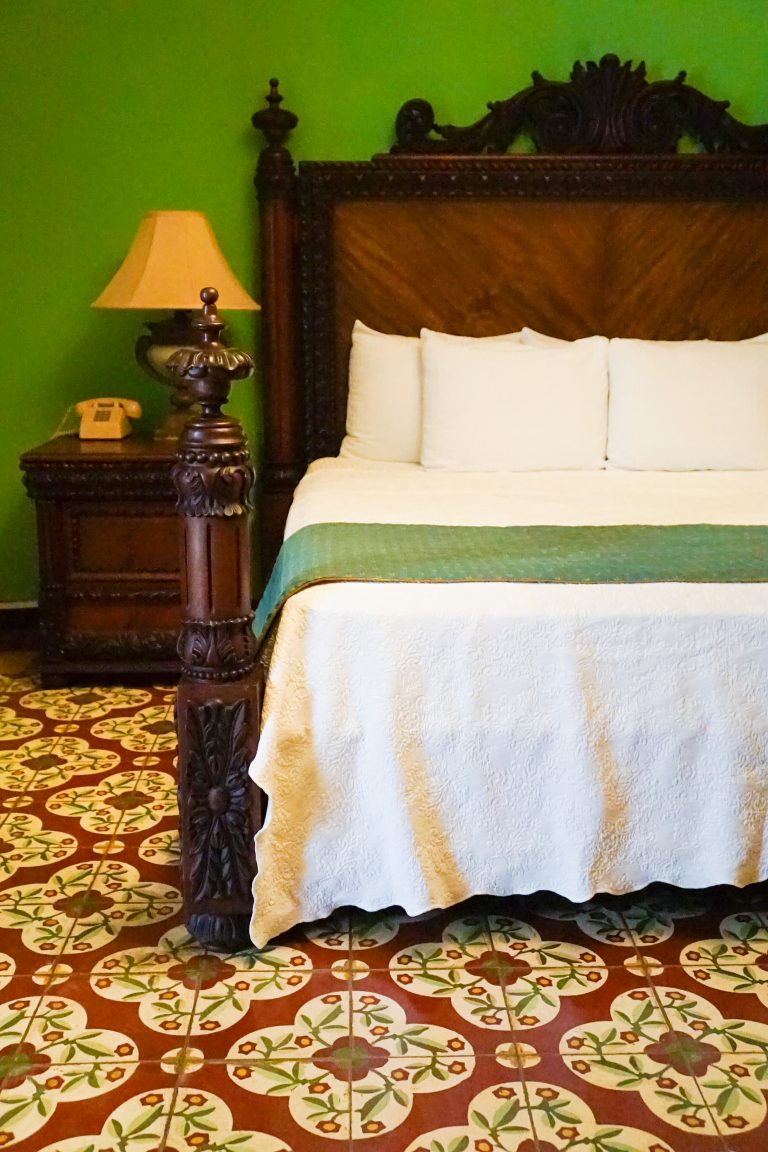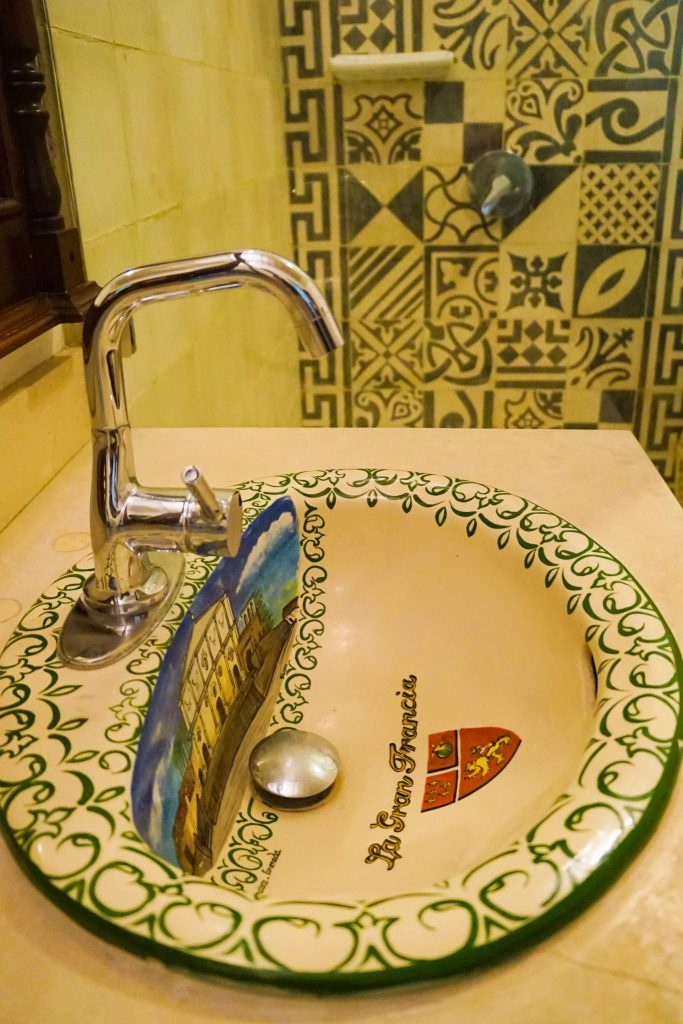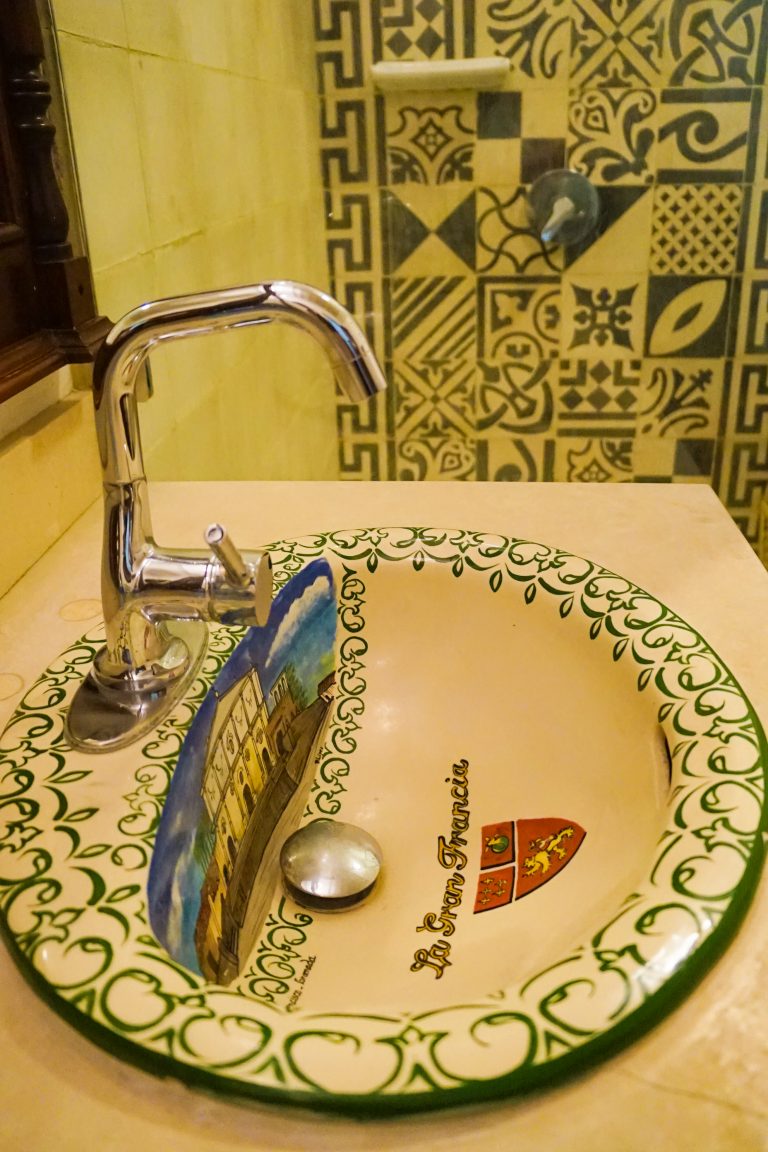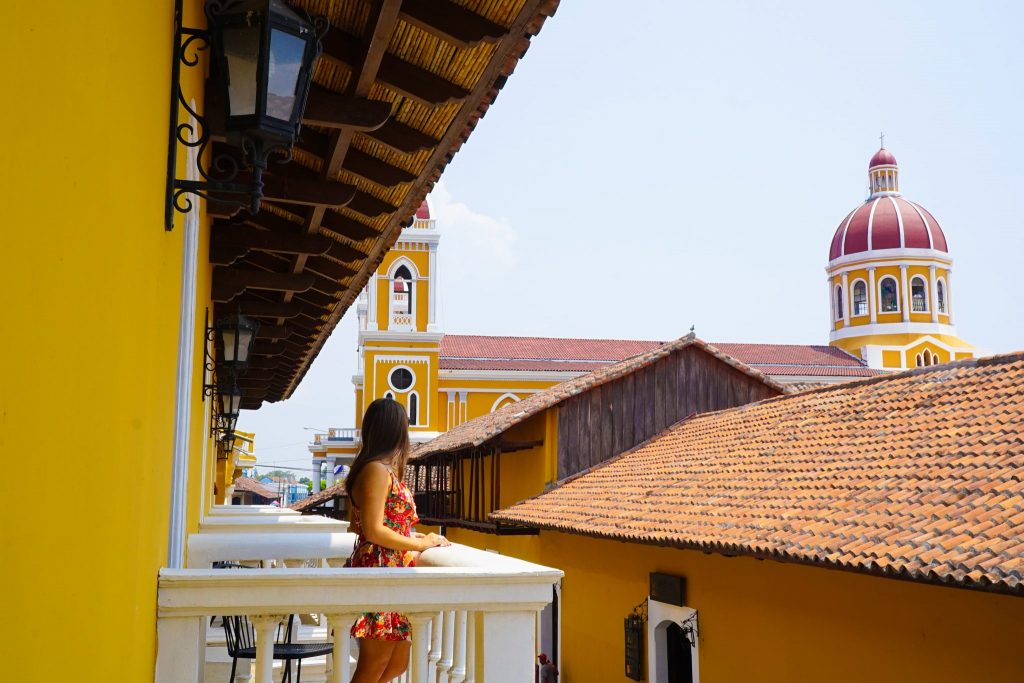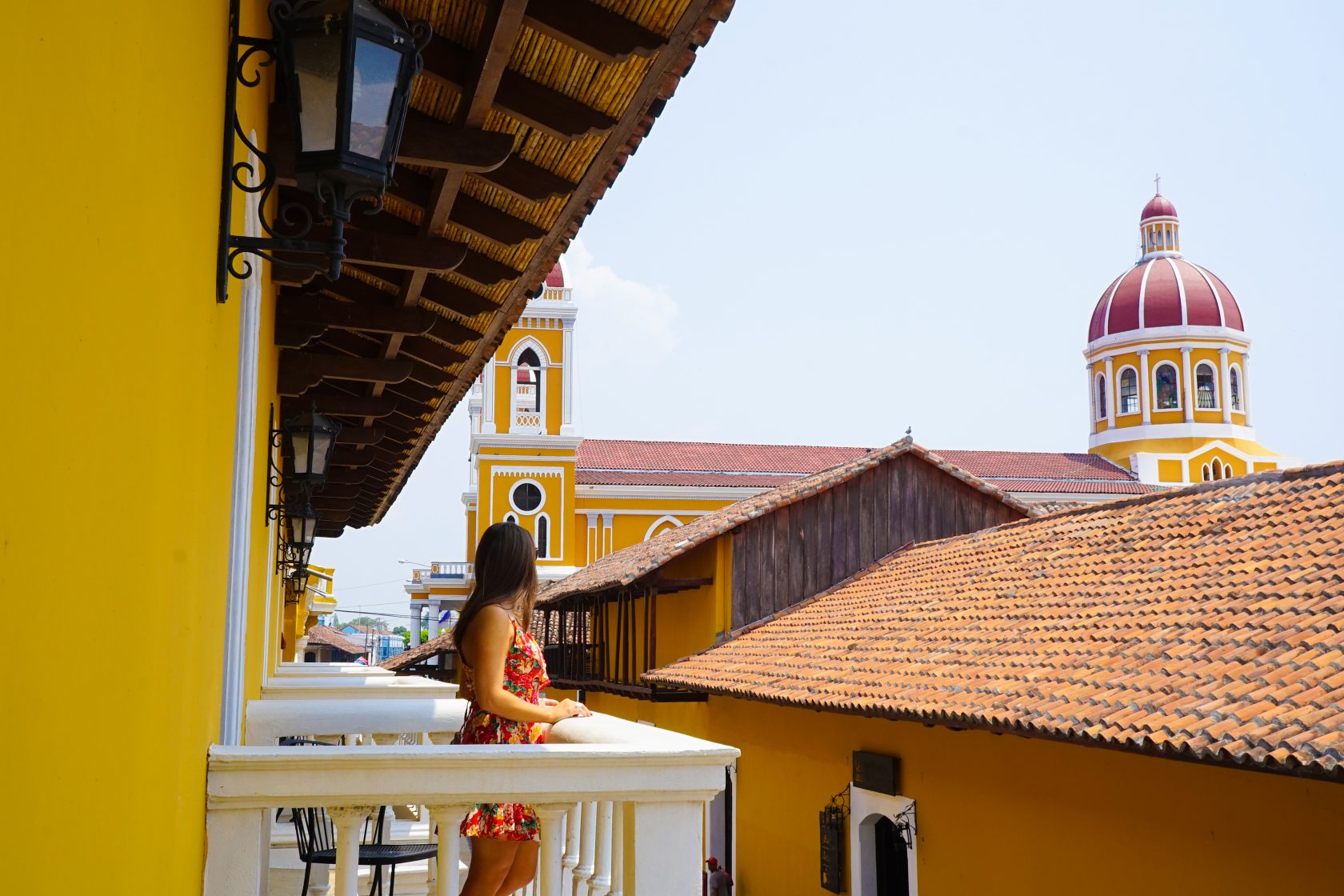 The restaurant options are also an incredible draw card of this regal property, and even if you aren't able to stay at La Gran Francia I recommend to try some of the delectable options on offer here.
The included breakfast is delicious and made-to-order, with a great variety of options and included delicious Nicaraguan coffee to kick-start your day. At night the restaurant offers some of the best food in town in a tranquil setting with both local and foreign cuisine options – my favourite was fish straight from the nearby lake, with a passionfruit sauce and salad on a bed of yuka.
An absolute must try!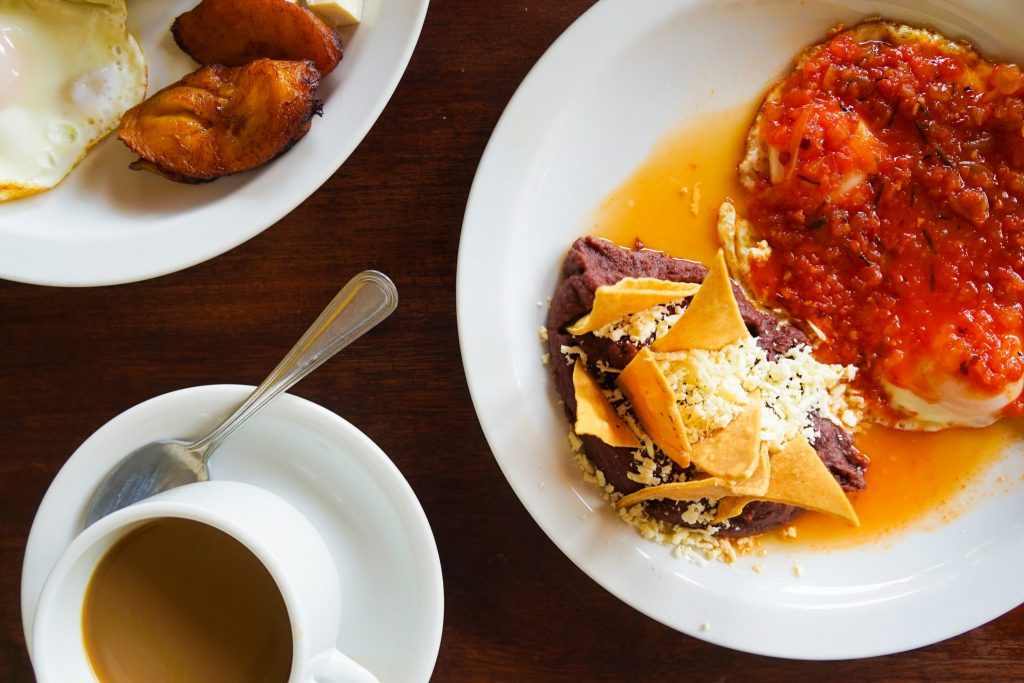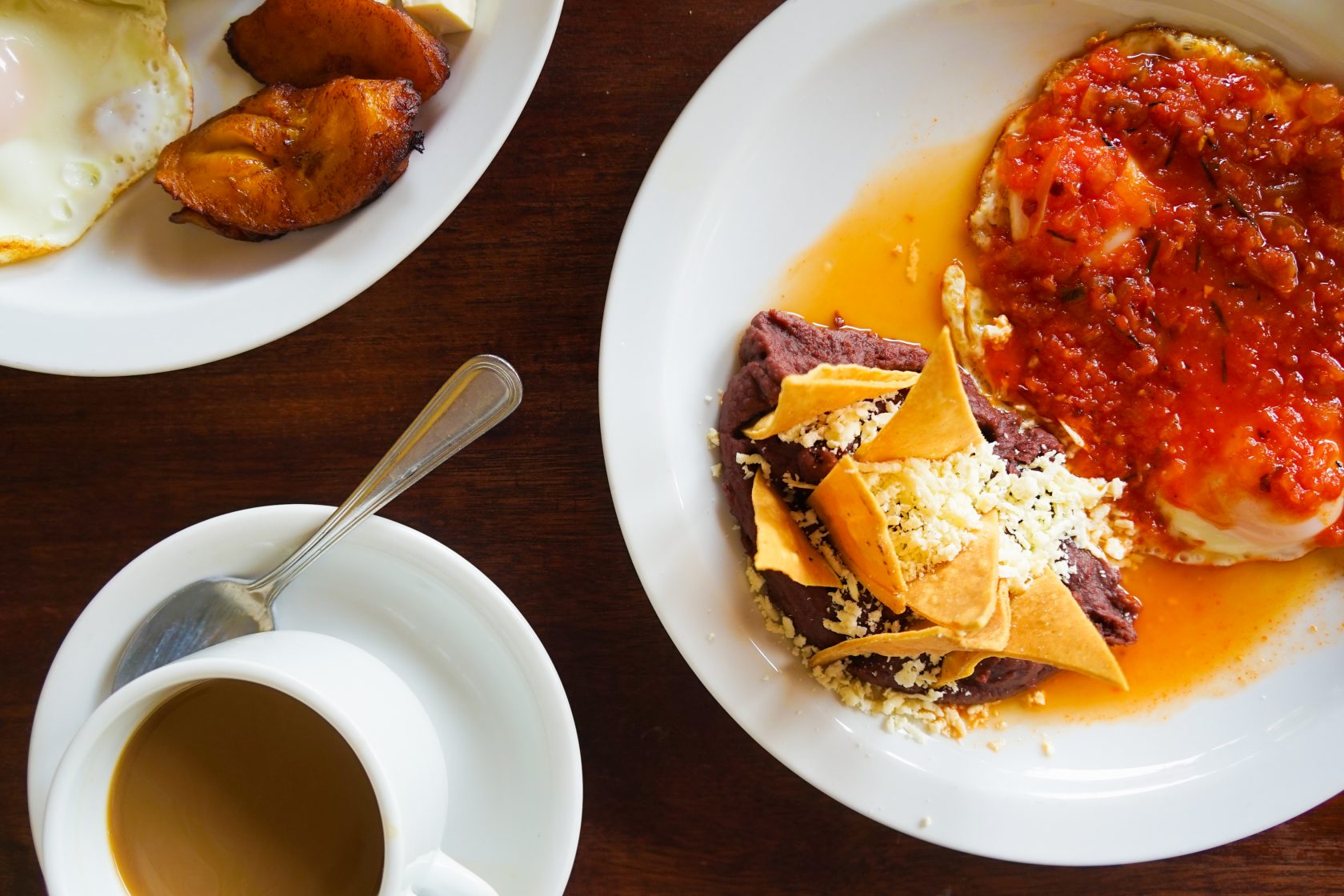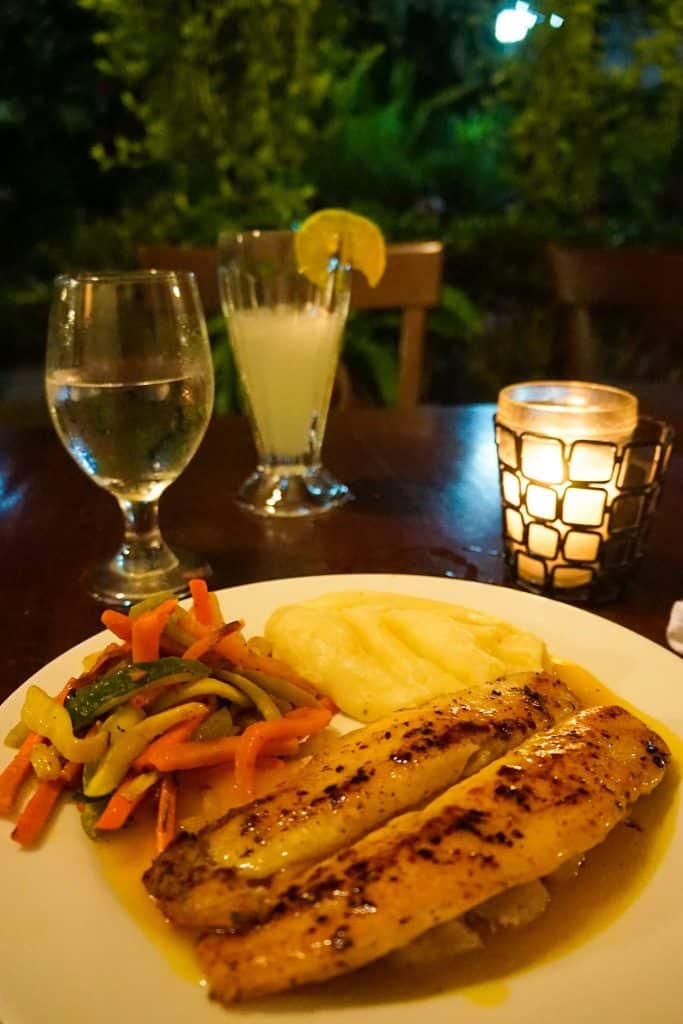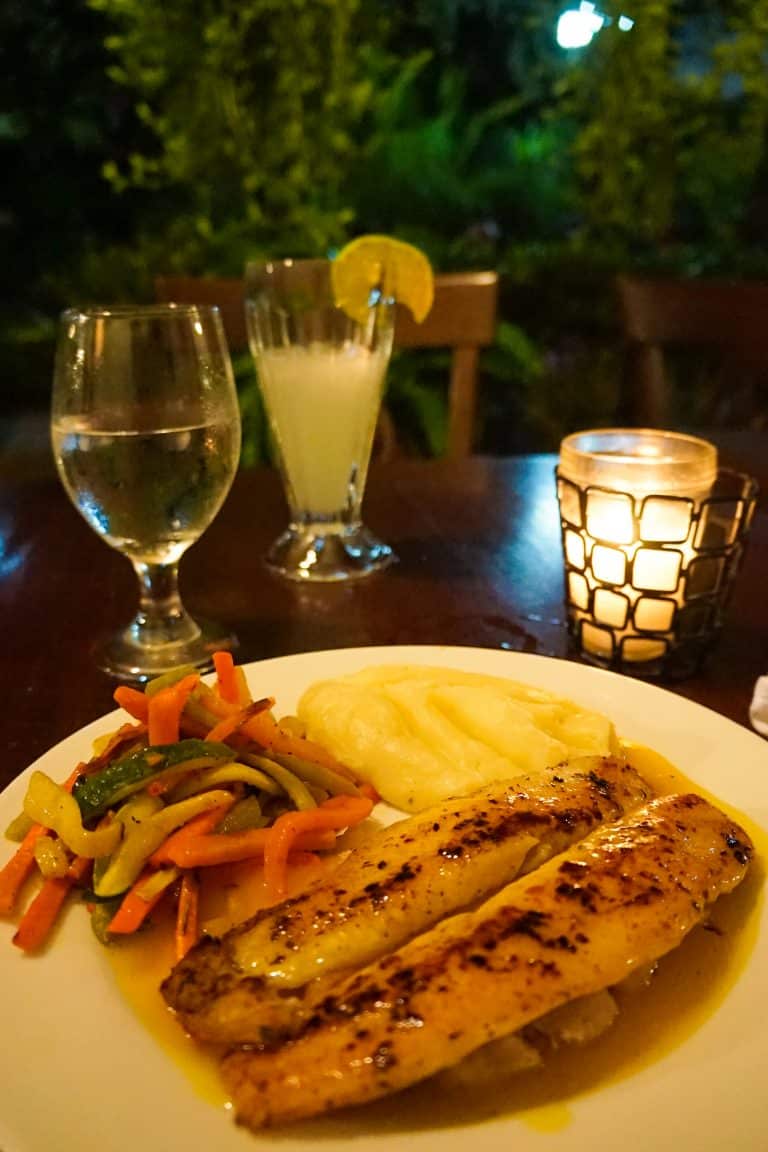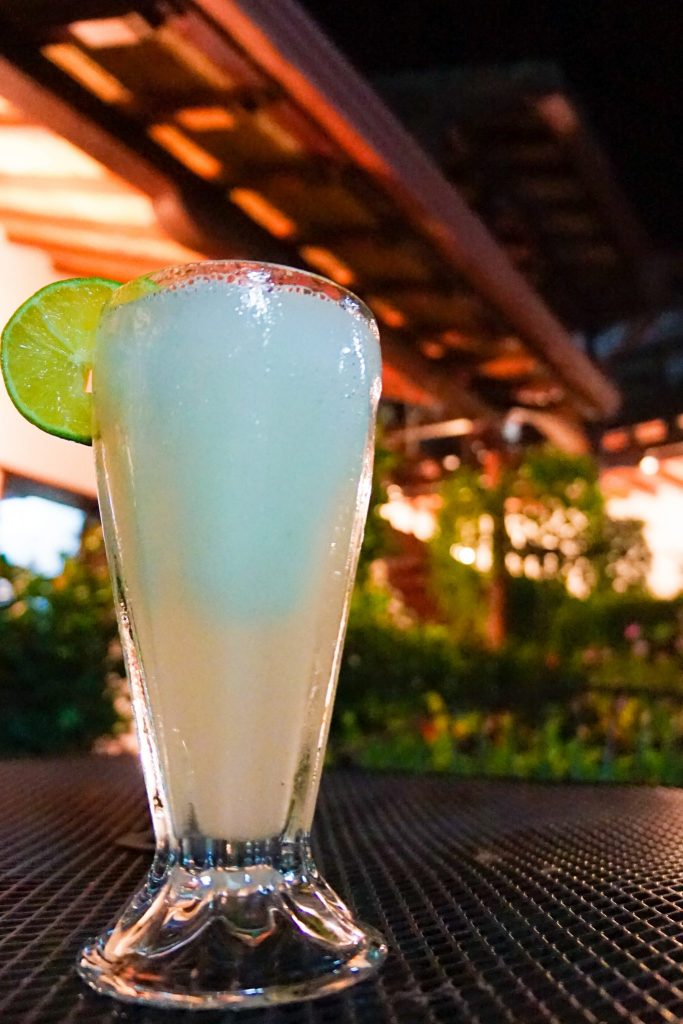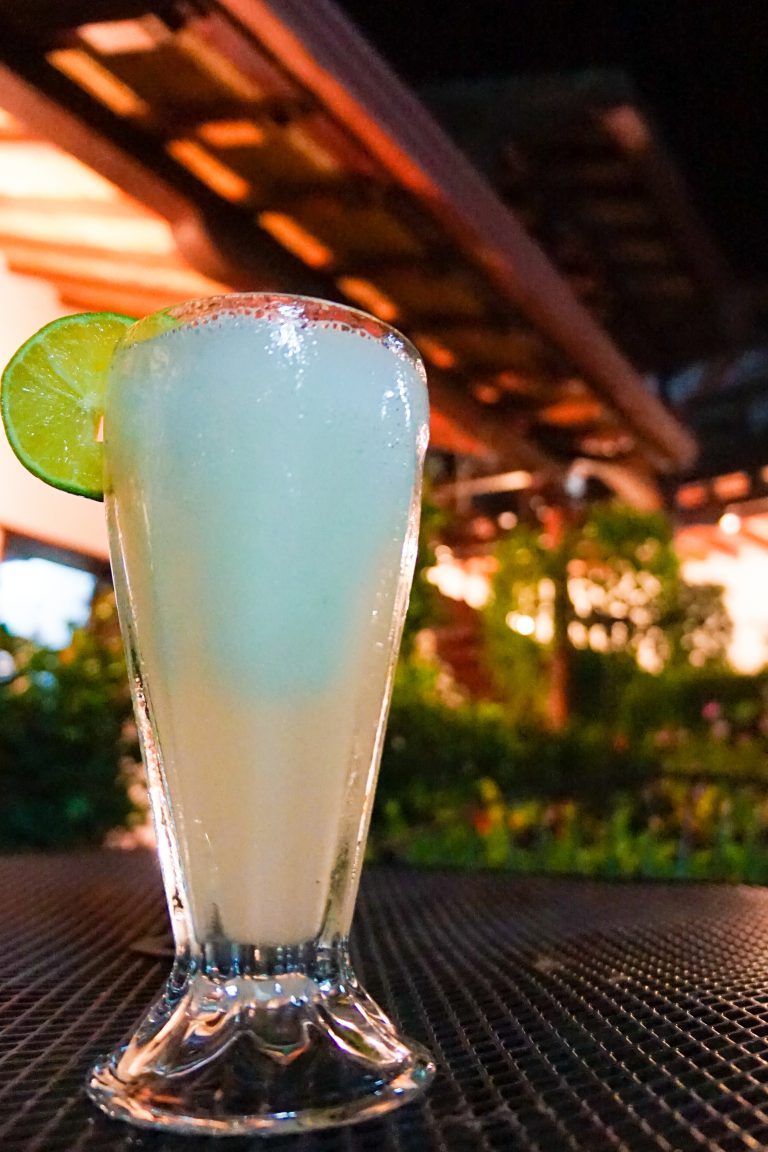 If you can draw the yourself away from the uber-comfortable beds or the pool, the town of Granada also has a huge amount to offer – either just outside the hotels front door or easily organisable via a tour with the on-site travel desk.
Some of the highlights of my time here were seeing the molten lava river in the crater of Masaya Volcano, exploring the million and one churches in Granada (there must be at least one for every citizen here!) and seeing local Nicaraguan life play out at the Central Market.
Of-course there is so, so much more to see and do here – including learning Spanish, eating to your hearts content, partying and scuba diving in a volcano!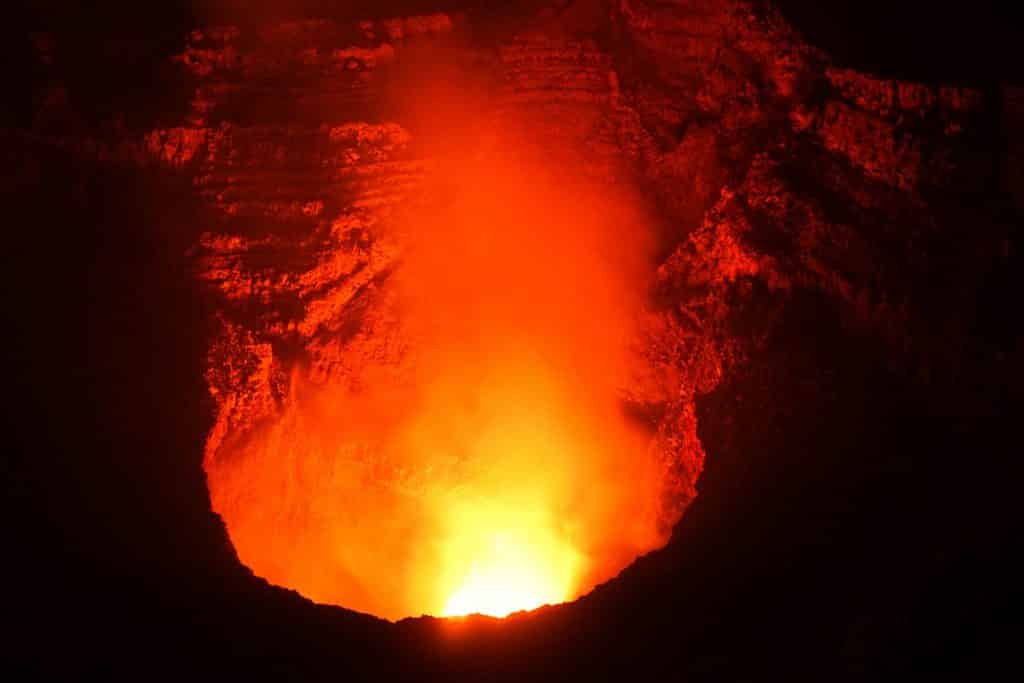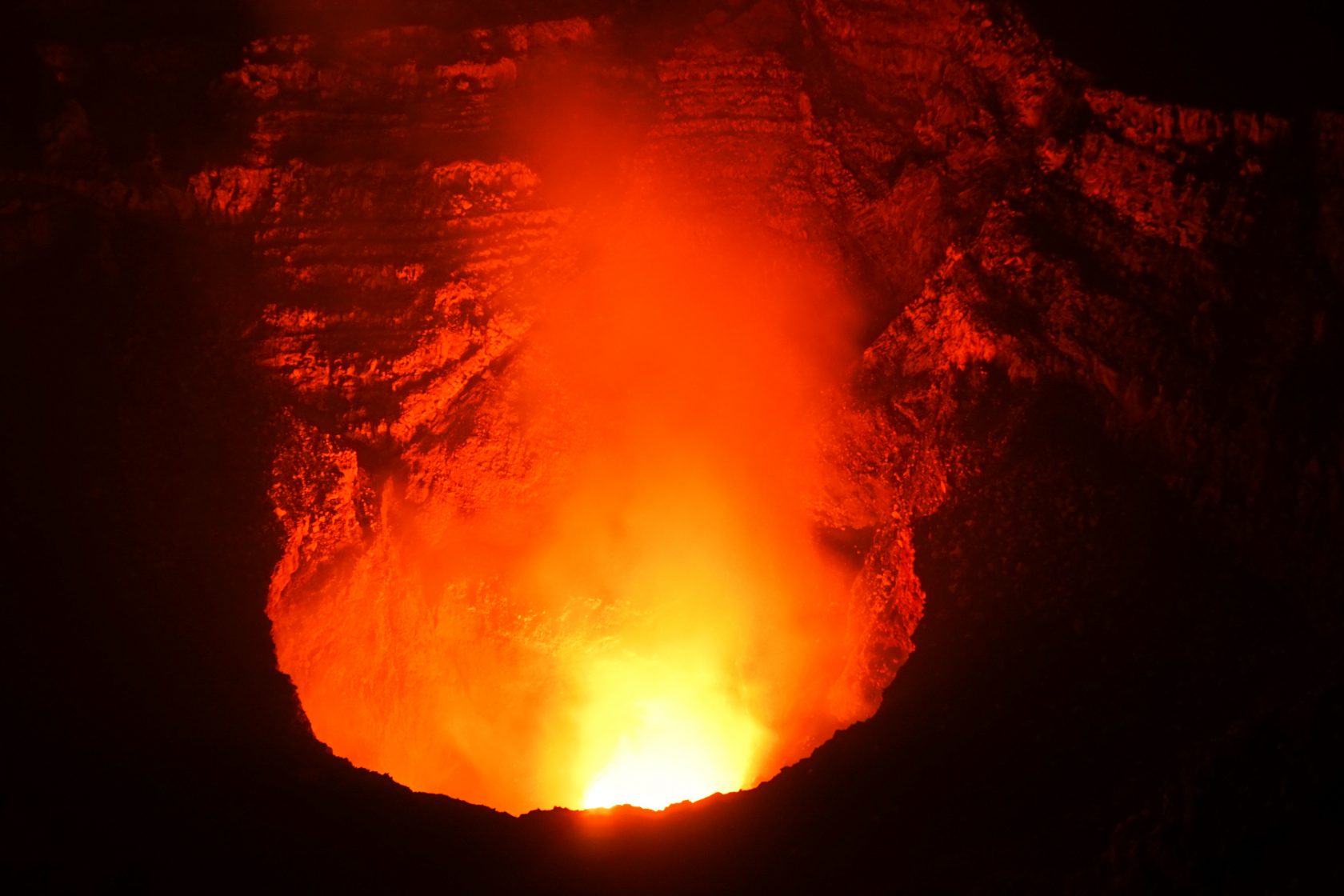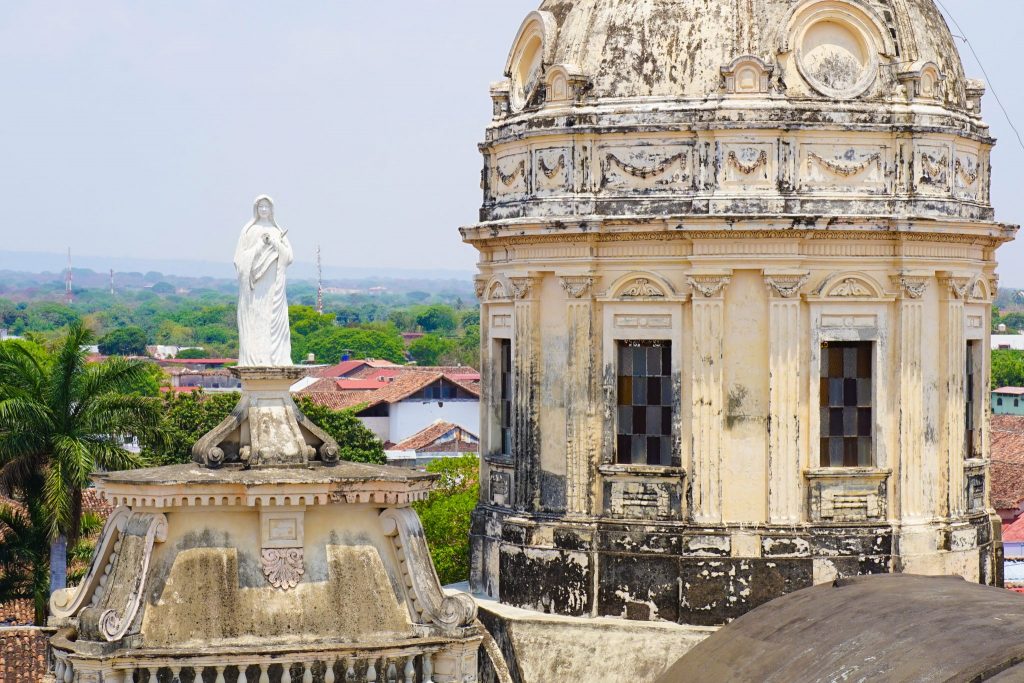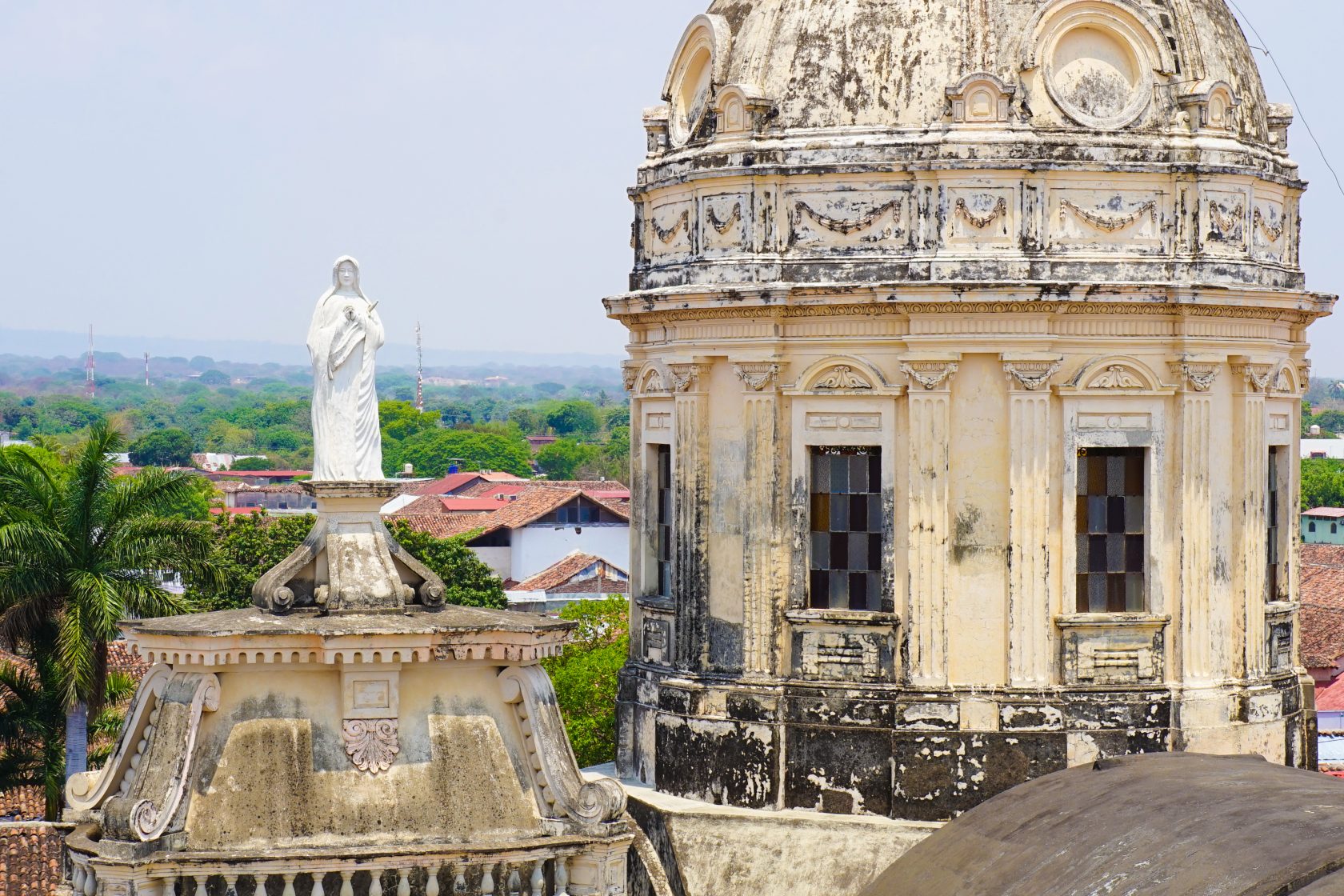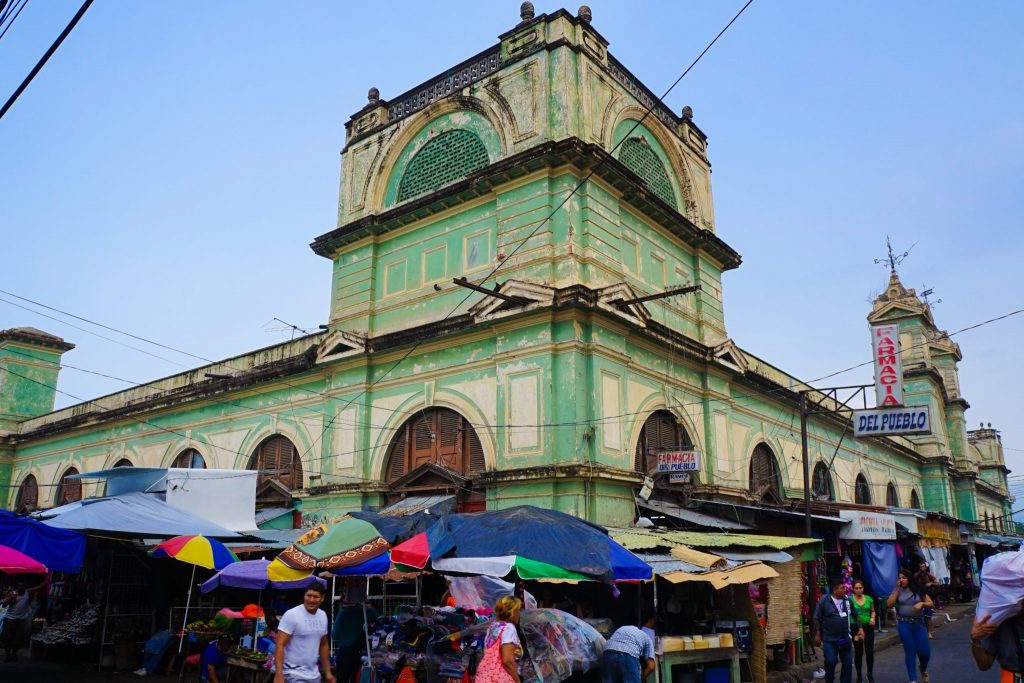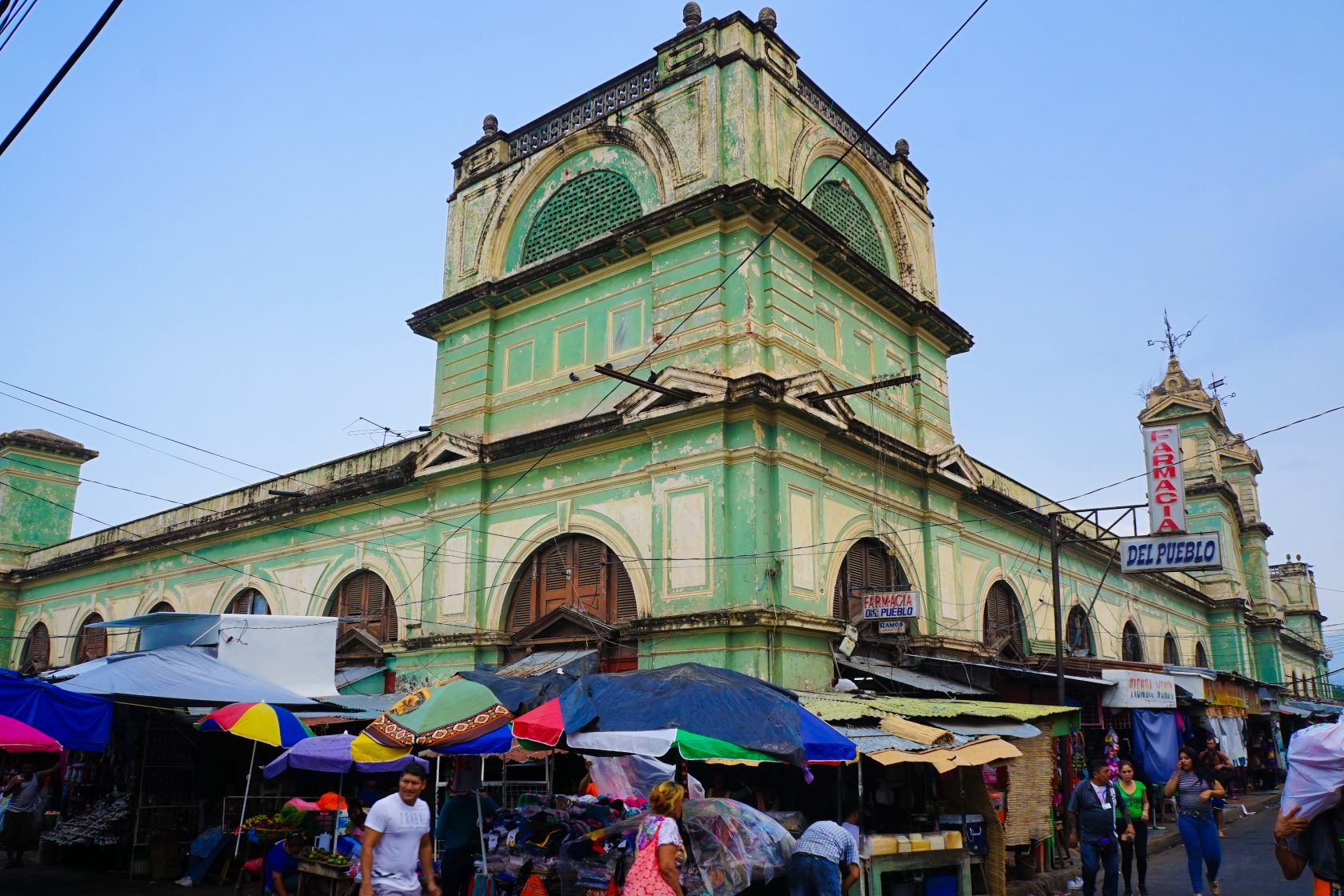 The Hotel & Restaurant La Gran Francia is, in all honesty, one of the most luxurious and well appointed hotels I have ever stayed in.
The kind of place that just has everything right, while making it all seem completely effortless…. if only every hotel could do things this well. The beautiful colonial building and its location just 25m from the main square of Granada all help a lot too!
This boutique hotel would be perfectly suited to honeymooners, couples and families given the different facilities and room configurations and the different people here mean there is always someone interesting to chat with by the pool – or you can just sit and read a book in peace.
I know I will be staying here again when I come to Granada without giving it a second thought, and you should too if you truly want to experience Colonial Granada at its finest!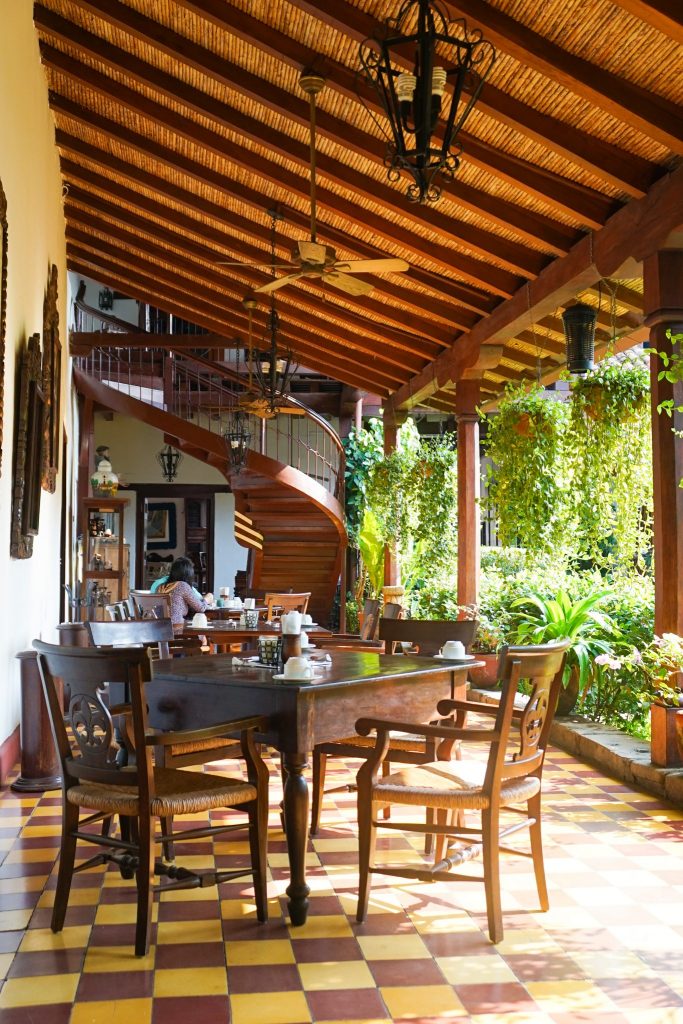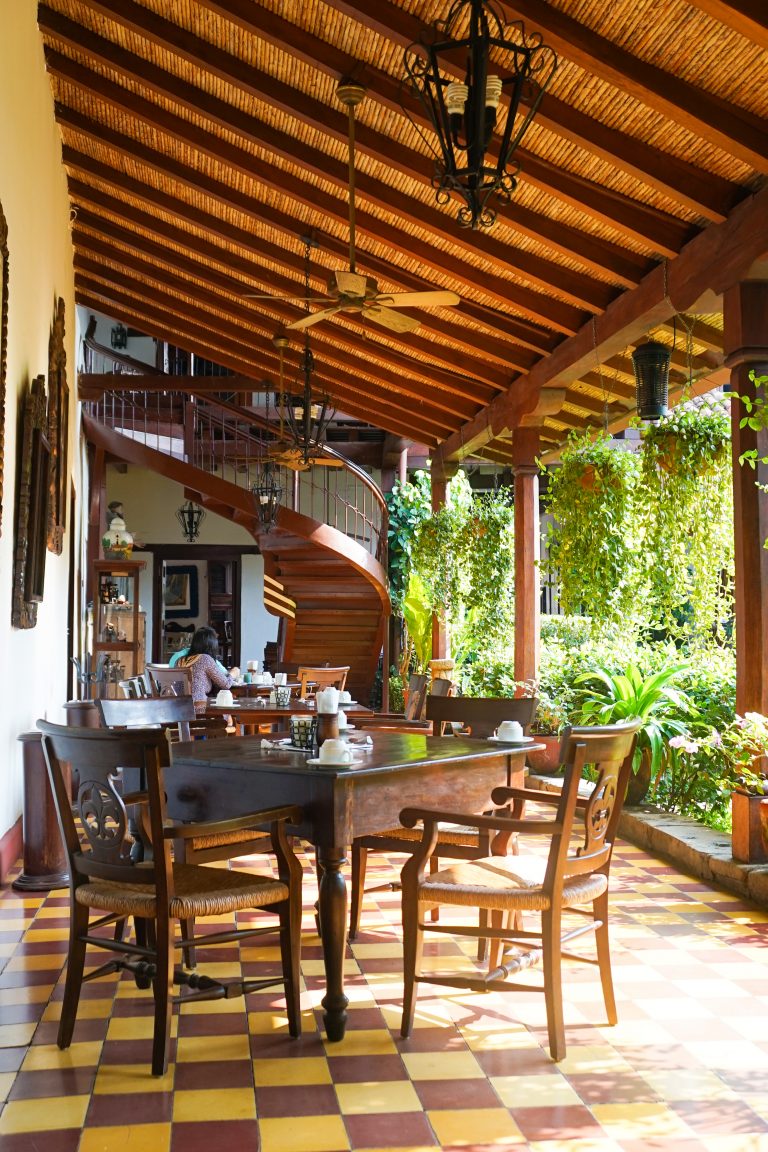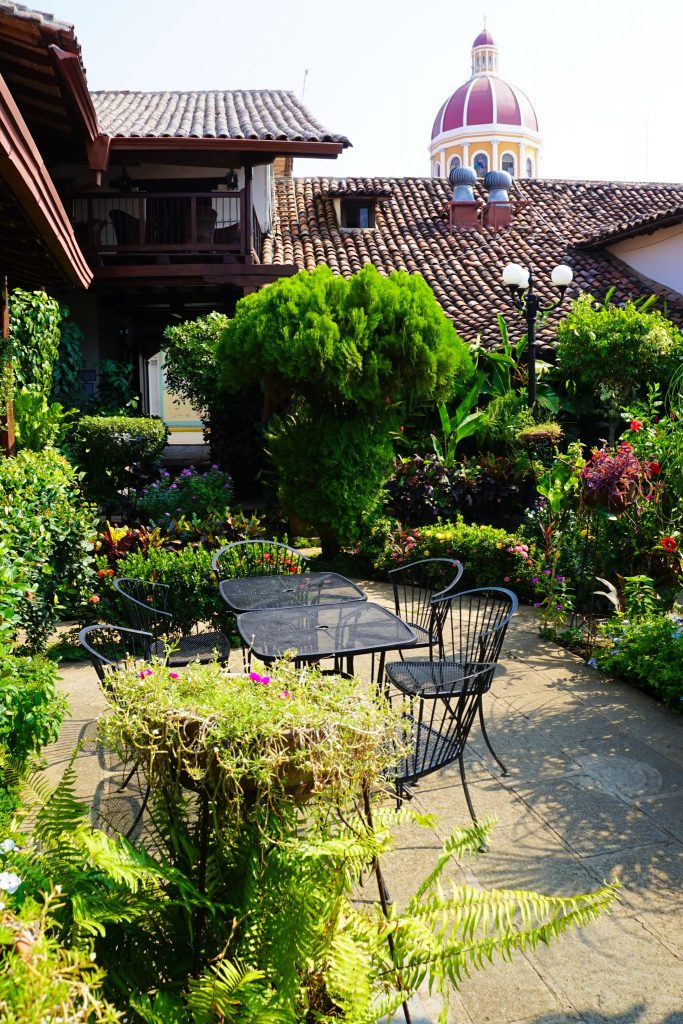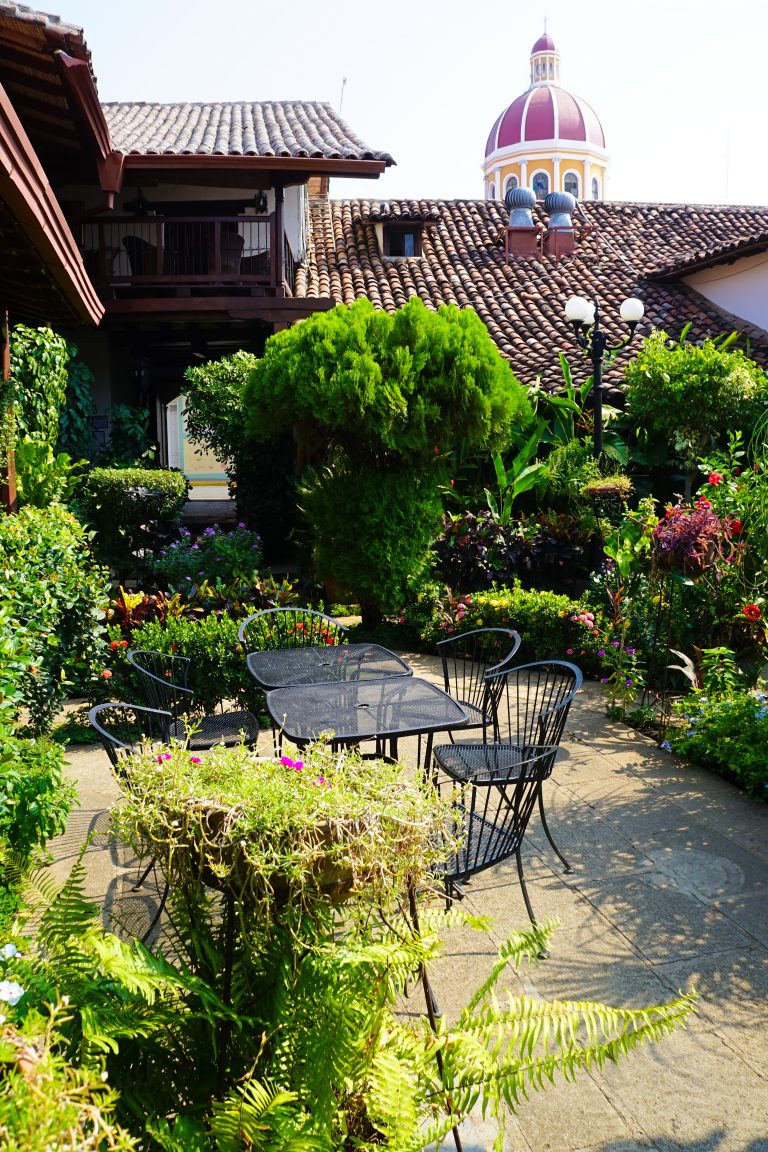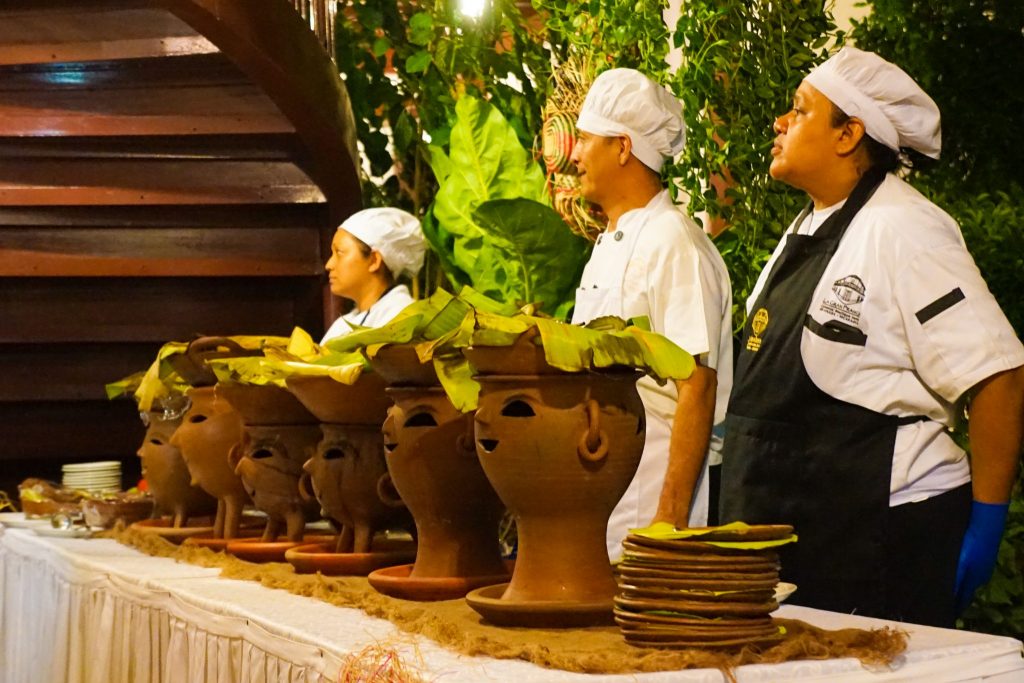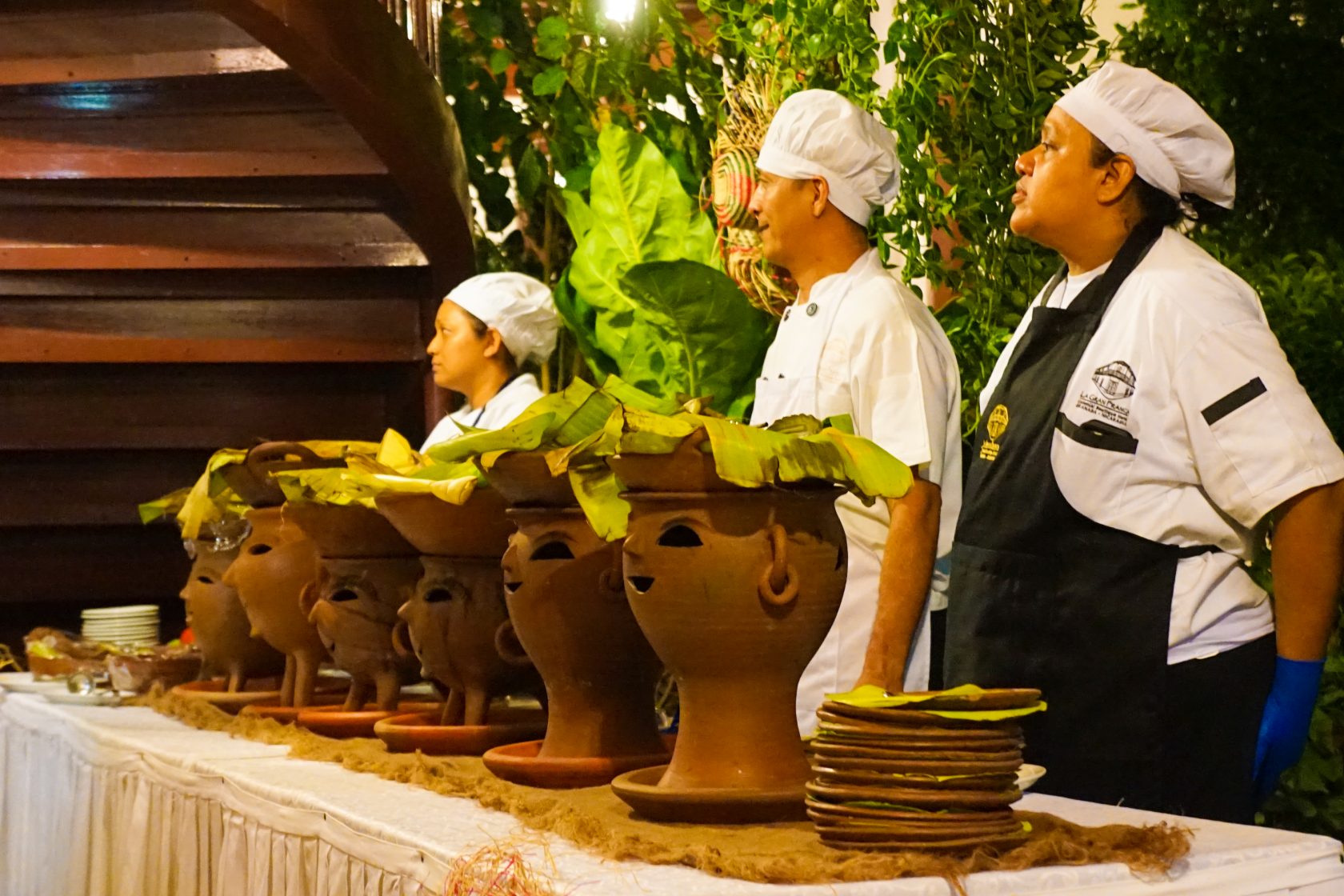 ---
La Gran Francia Hotel and Restaurant Features and Amenities
Room Service
In-Room Safe
24-Hour Front Desk
Daily Housekeeping
Free Fast WiFi
Onsite Restaurant and Bar
Free Toiletries
Air Conditioning
Unique Tile/Marble Floors
Modern Beds with High-Thread Count
Further Things To Consider Before Any Adventure
Now you're all set and prepared to explore our big wide world, why not sort out everything else out all in one go? If necessary for your travel plans make sure you have brought proper travel insurance, protected your privacy by getting a secure VPN, compared all the top hotel booking sites to find just what you're after, reserved an unbeatable rental car price and - of course - booked the best flight deals!
Or maybe just forget it all and go for a last-minute cruise or effortless tour instead?
Many budget travelers (including me) indulge in worldwide airport lounge access, so we can experience luxury while still slumming it in economy. Naturally, we would never leave home without a more general travel guide since we couldn't possibly cover everything here!
Just add an adventurous attitude and plenty of smiles - they go a long way - and that about covers it all! Now go out, find your own path and don't forget to share your best inspiration stories with me on Facebook, Twitter, and Instagram...I'd love to hear from you!