Visiting Montreal should be on the top of every traveler's bucket list. A mangifique love-child of England and France, with a dash of Americana for good measure – Montreal defies conventions and labels as it attempts to forge its own unique story.
The beating metropolitan heart of the province of Quebec, not to be confused with Quebec City or the nation's capital, Ottawa – Montreal is the second-largest city in Canada but possibly the richest in terms of culture, history, and energy.
Sometimes referred to as The Paris of Canada, Montreal is the second-largest French-speaking city in the world, and you would be wise not to forget it.
People here might not be as self-important as in France, but a few words de français will quickly make you friends. A lack thereof can equally be a recipe for disaster and misconstrued as downright rude.
The undisputed center of French culture in North America, with world-class dining, arts, museums and music scene to boot Montreal is waiting for you…and a not-to-be-missed highlight of any Canada tour.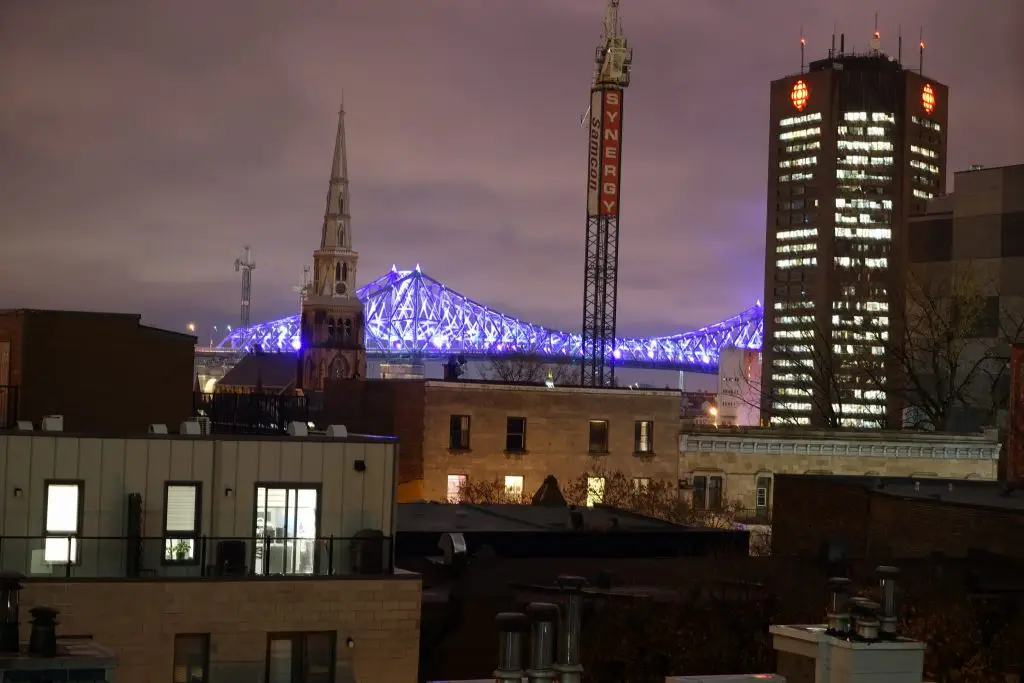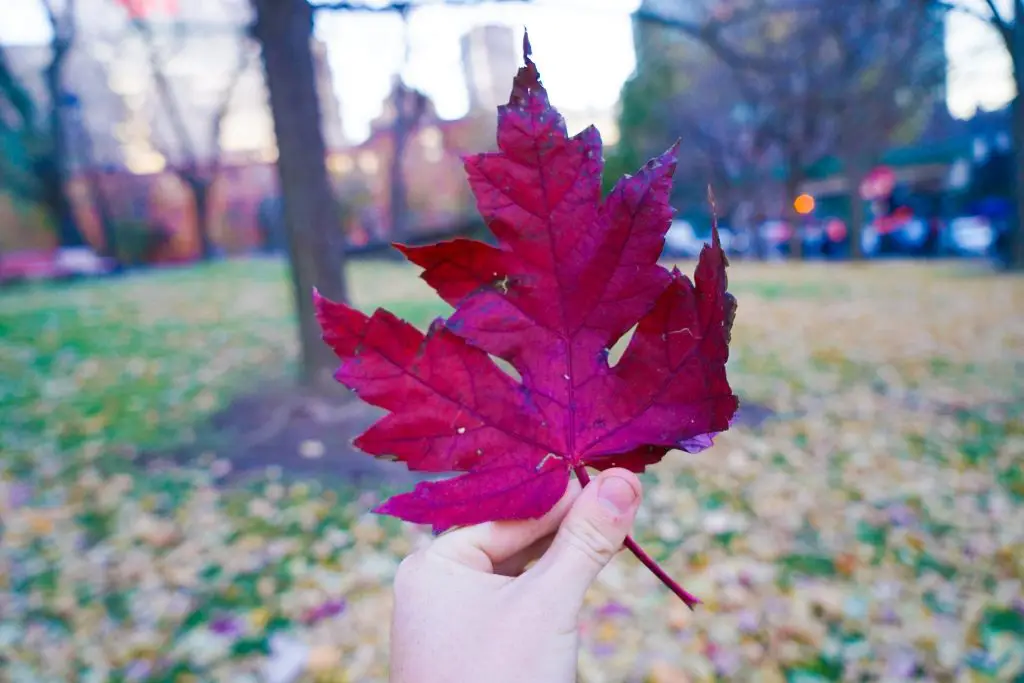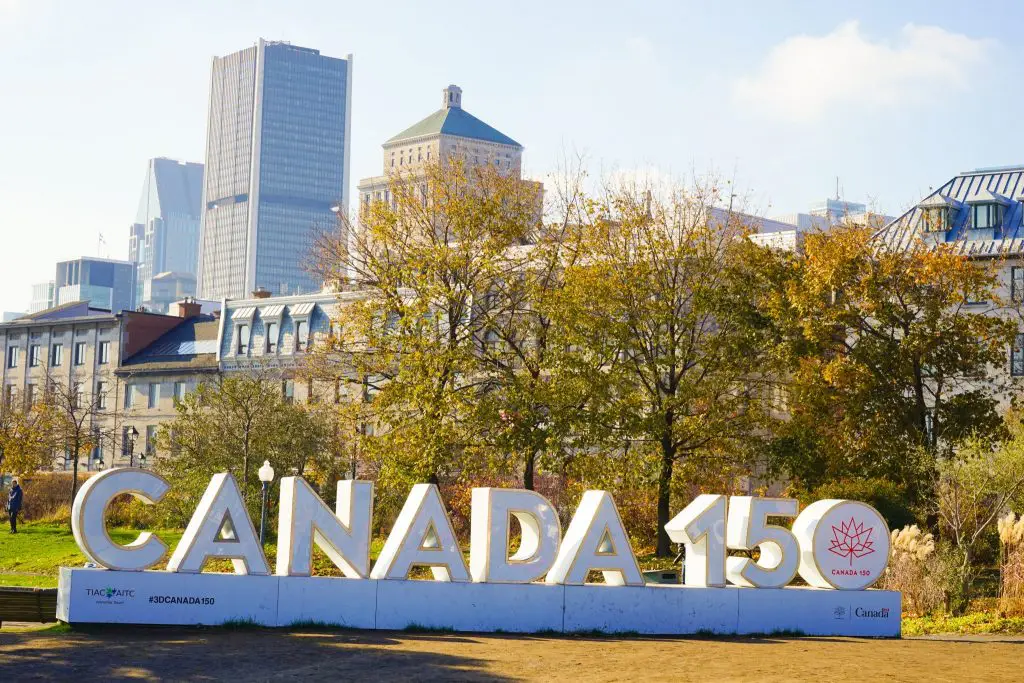 33 Top Things To Do In Montreal Canada: The Magnifique Metropolis 🇨🇦
1. Learn About How The City Was Formed At Pointe-à-callière, Montréal's Archaeology And History Complex
The birthplace of Montreal.
Learn about how this historic river city came to be as you wander deep underground through centuries of history at the Pointe-à-Callière national archaeological site. It's not often I advocate for spending half-a-day underground – but this place was done so well, I just could not leave it out!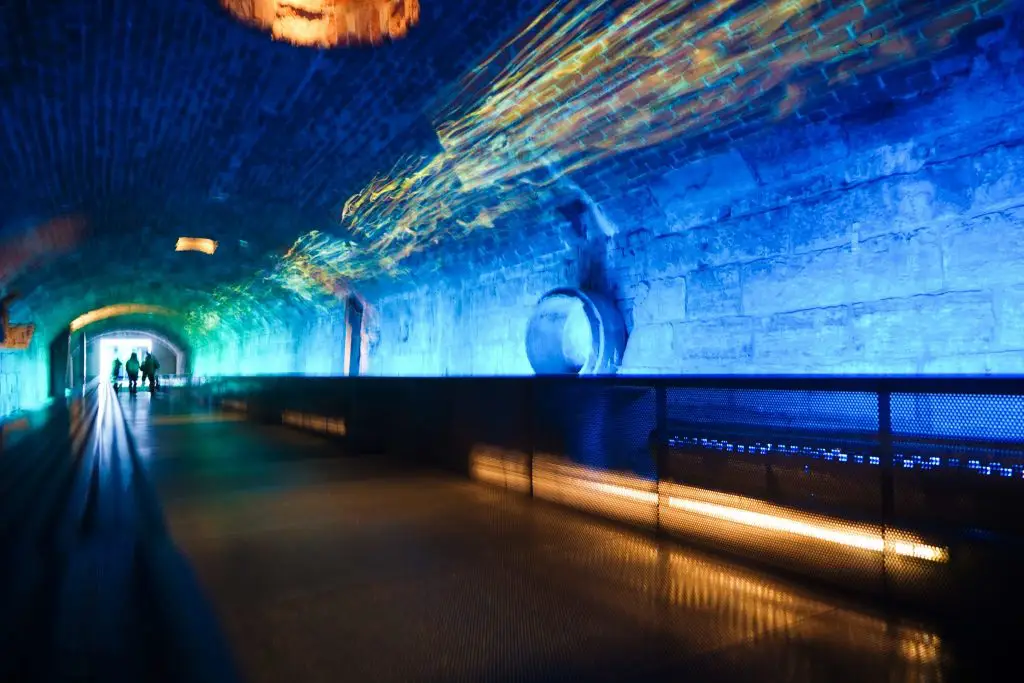 2. Discover The Delicious Flavor Of The Original Québécois Poutine
Excellent fast food you are not going to want to miss. Poutine, a Canadian dish created in the province of Quebec, is traditionally made with French fries and cheese curds topped with a brown gravy. Nowadays, there are plenty of modern variants, but the best place to try poutine in Montreal is Patati Patata Friterie De Luxe or Restaurant Chez Claudette.
Sure, there is a ridiculous amount of countries offering visa-free travel to Canadians, but with food this good – why would they leave?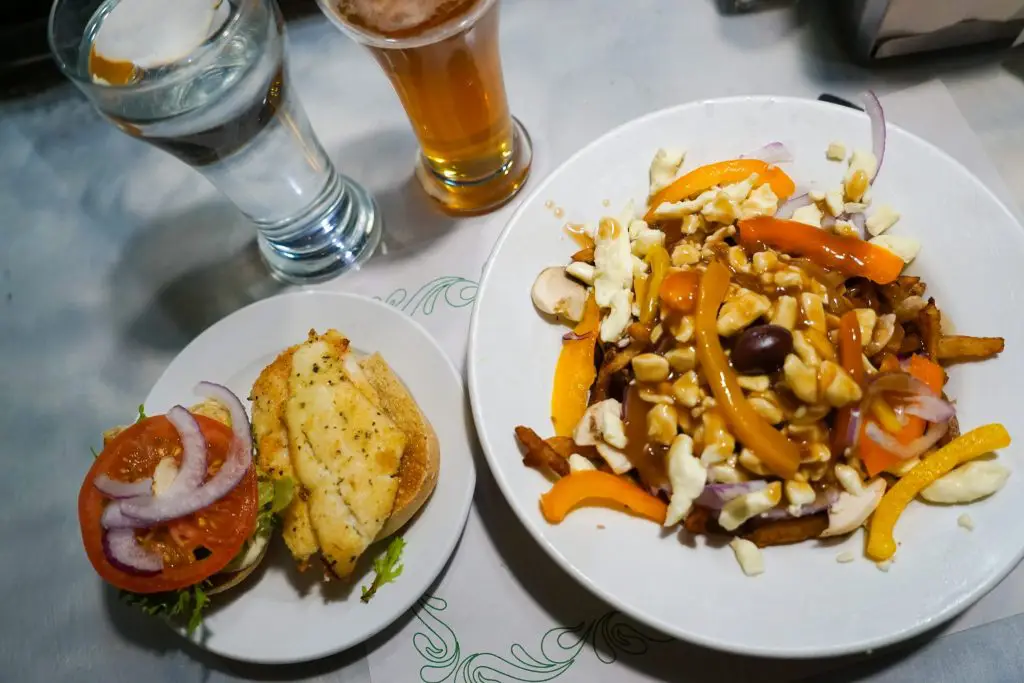 3. Take A Hike Up To The Mount Royal Lookout For The Best View Of Montreal
Montreal doesn't get much sexier than this. Take a deep breath and hike to the top of the Mount Royal Lookout for killer views of Montreal from above.
Bonus points if you go at sunset for a romantic rendezvous.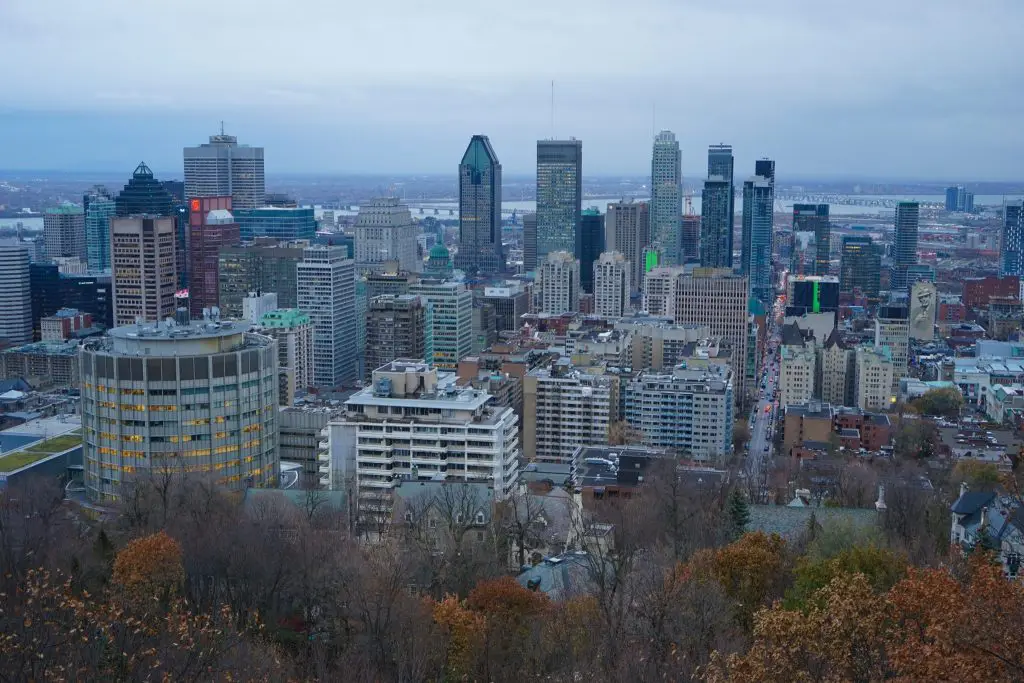 4. Discover The Wacky, Bright And Downright Surreal World Of Montreal Street Art
In a city with this much creative energy, you just know it's going to be a paradise for street art. You can find plenty of jaw-dropping pieces just wandering around the streets of Montreal, but if you want to find the best new hotspots for street art in Montreal, check out Wall 2 Wall.
And if you still haven't had enough, you could extend your trip in Canada to include the Ottawa street art scene.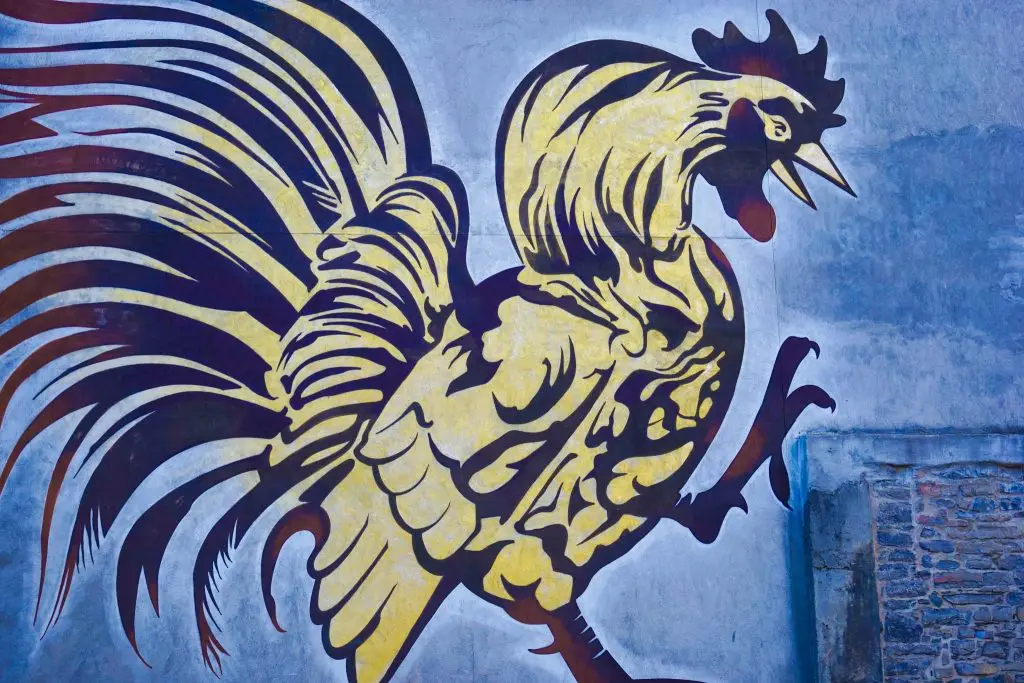 5. Get A 360° View Of The City On The Montreal Observation Wheel
At 60 meters high and running four seasons a year, what's not to love about the largest observation wheel in Canada.
Again bonus points for planning a sunset spin, and don't worry…The Montreal Observation Wheel is climate-controlled for your comfort!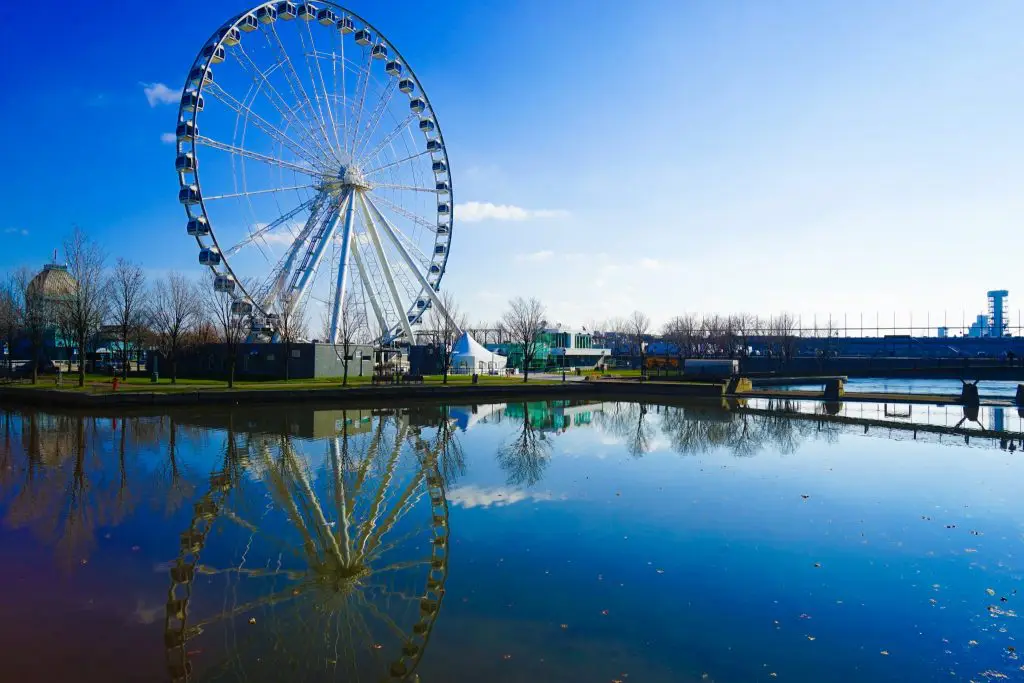 6. Relax In A Roof-top Hot Tub With City Views At M Hostel, The Coolest Accommodation In Montreal
Newly-refurbished, the M Hostel in Montreal really offers it all. A pumping onsite bar, delicious breakfast including fresh Fairmont Bagels, helpful staff, and an assortment of dorms and private rooms – Yes, the M Hostel ticked all the boxes for me.
As if the roof-top terrace with dual swimming hot tubs and city views was not enough, they also have custom designed dorms to allow for maximum privacy, huge 1-bedroom rooms with a full kitchen, and tons of public spaces to hang. This is one flash-packing hostel you don't want to miss in Montreal and blows all of its competition straight out of the water.
Throw in a super-hip local neighborhood filled with bars, restaurant and shopping – and lower prices than the business-centric downtown, and there is no need even to consider staying anywhere else in Montreal (and please guys, can you expand quickly so the rest of North America can see how hostels should really be done!)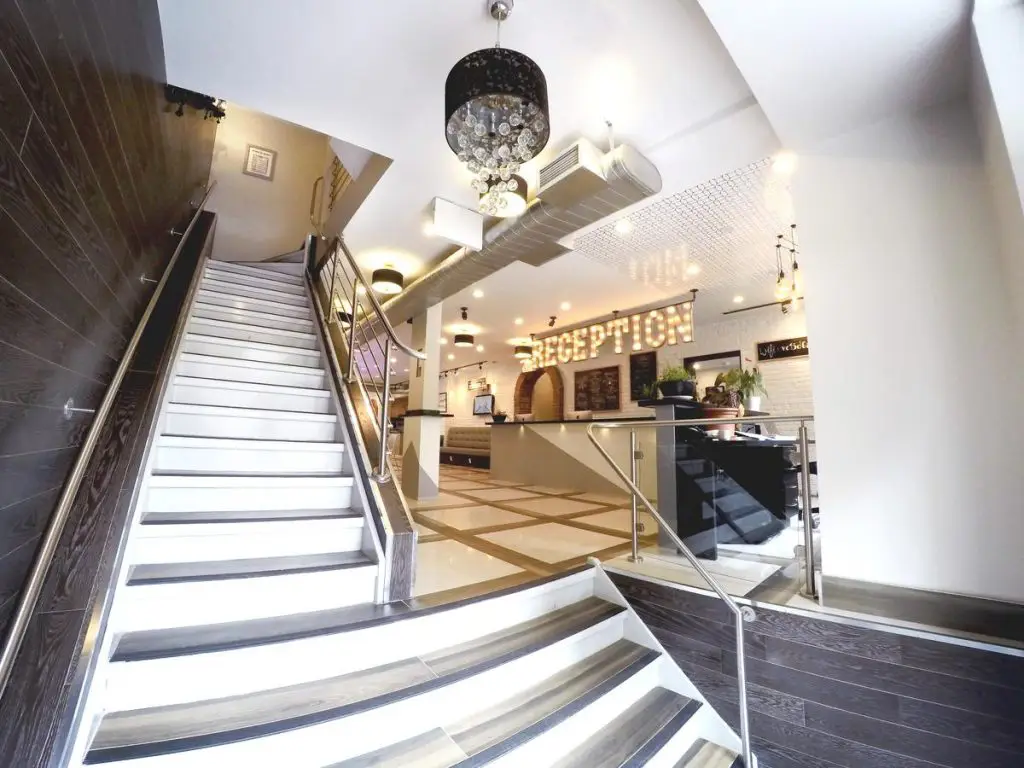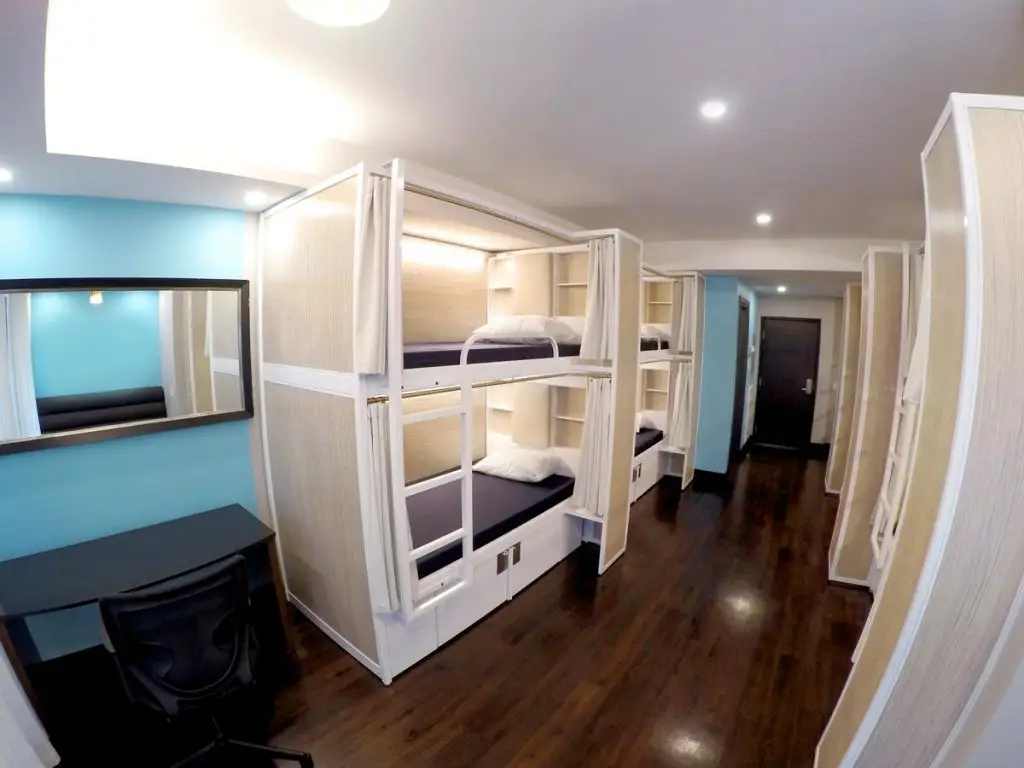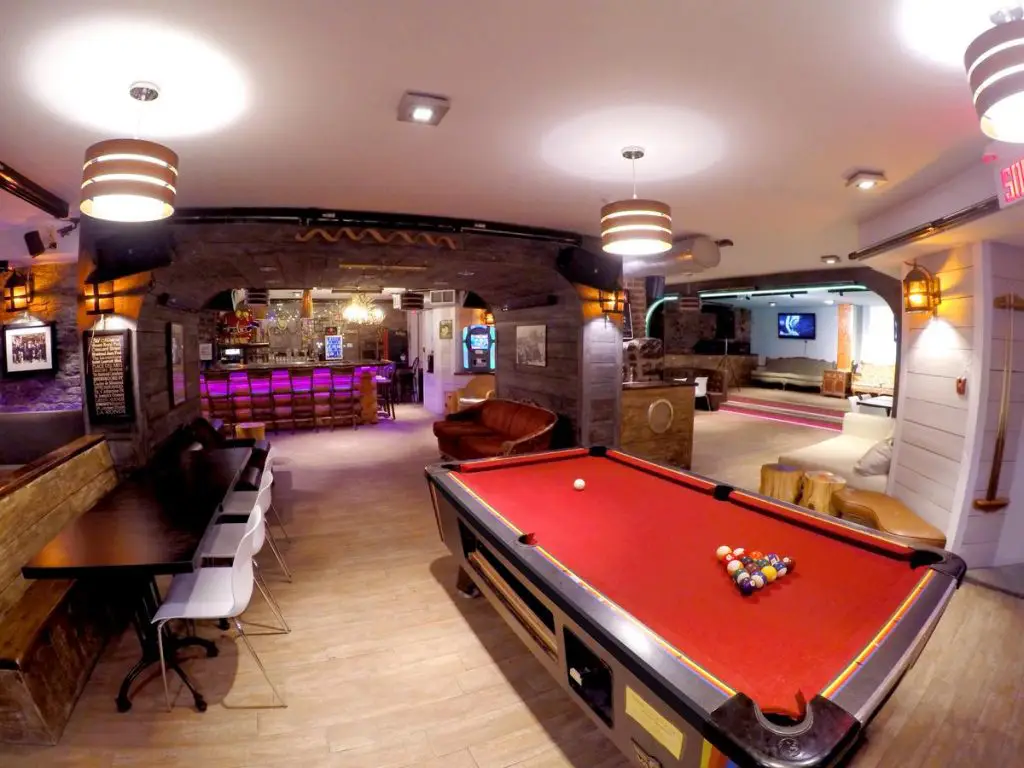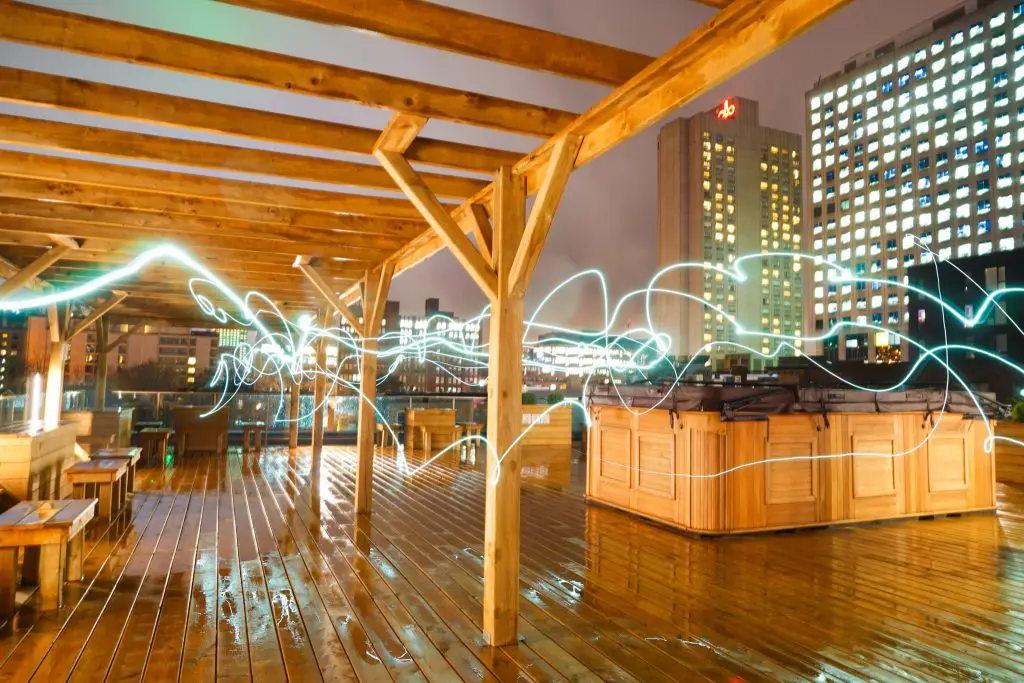 7. Admire The French Beaux-arts Architecture Of The Mount Royal Chalet
A make-work project from the Great Depression, be sure to pop into the Mount Royal Chalet when you're at the summit to admire the beautiful wooden details and see the free exhibition talking about the history of the area.
Also, a great place to stop for a coffee or escape the rain!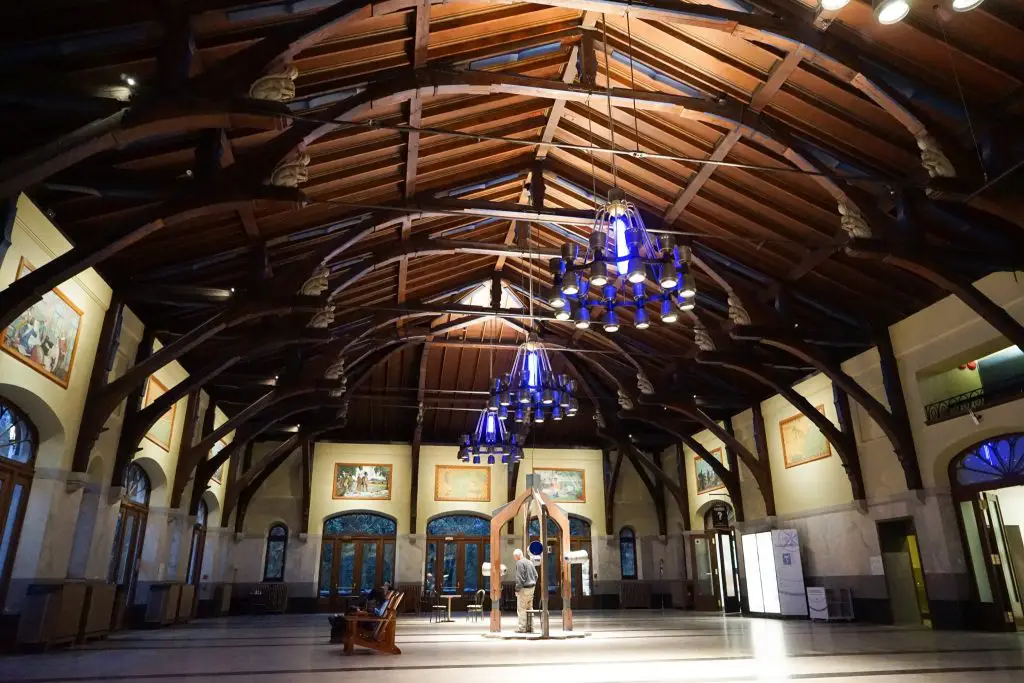 8. Admire The Baroque-Renaissance Stylings Of The Mary, Queen Of The World Cathedral
Inspired by the Saint Peter's Basilica in Rome, the Mary, Queen of the World Cathedral is one of the most beautiful churches in Canada – and better yet is free to visit (unlike many others in town!).
It's actually pretty quiet, so a beautiful place for a break and some solitude.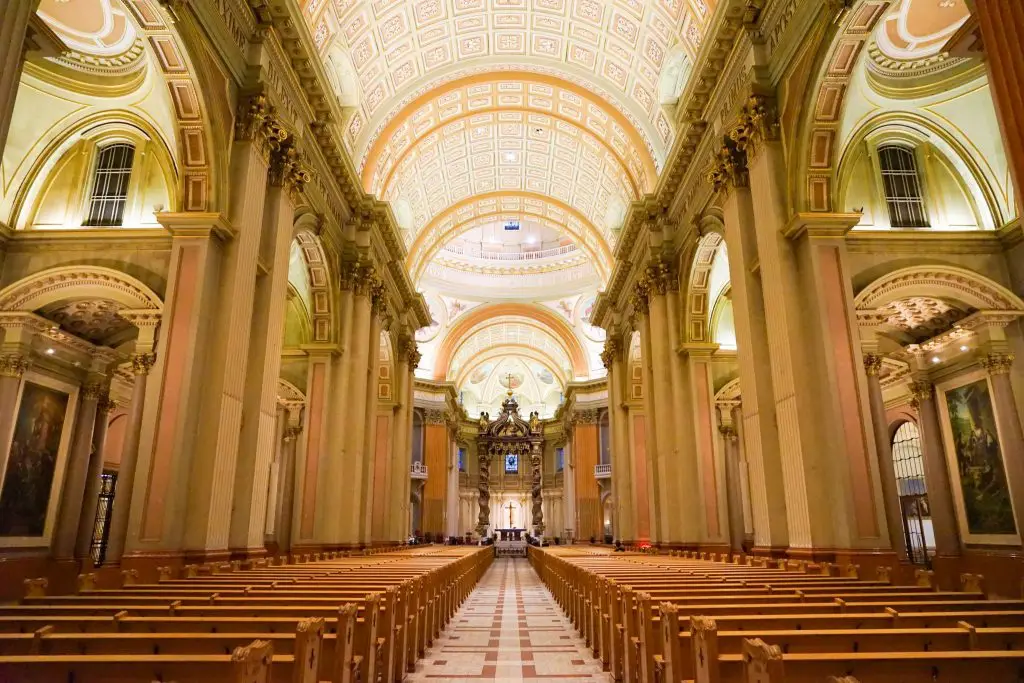 9. Decide Which Are The Best Bagels In Montreal For Yourself
Move over New York; the Montreal bagels might just have you beat. Smaller, thinner, sweeter, and denser, the Montreal bagel is always baked in a wood-fired oven and just tastes like heaven with some butter and jam.
You can find Fairmont Bagels served daily for breakfast at M Hostel Montreal if you're short on time, but you really should try to visit either the St-Viateur Bagel Shop or Fairmont Bagels to see them baked fresh daily. Just don't ask a local which is better, it's an excellent way to start a fight.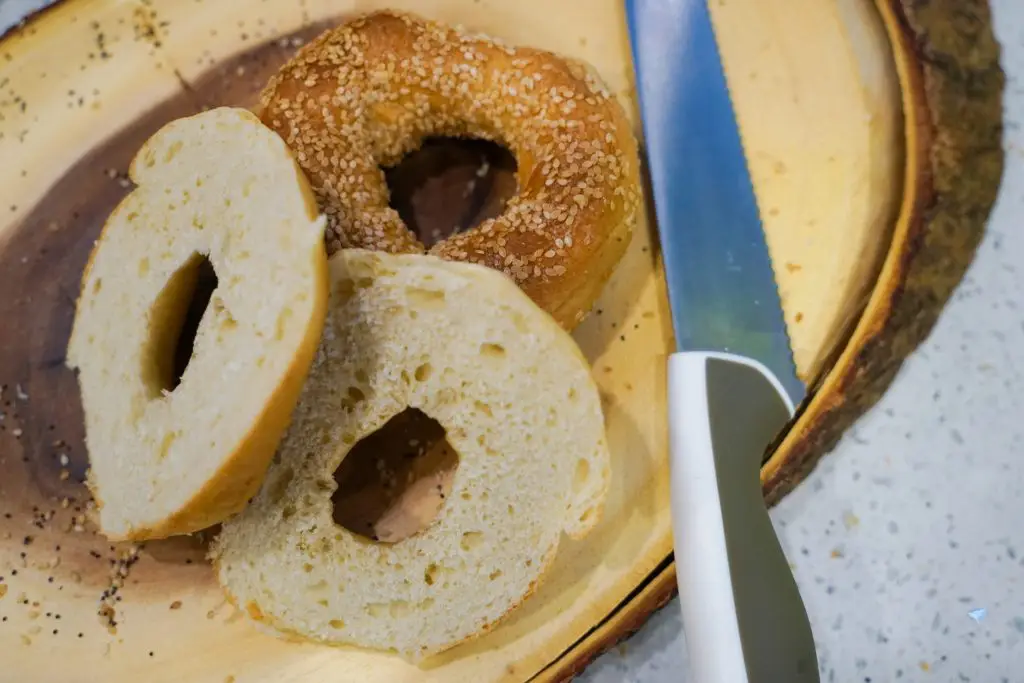 10. Wander The Diverse Neighborhoods Of Montreal
In a city as varied and beautiful as Montreal, you know there are going to be more than a few neighborhoods to explore.
Just wandering around sight-seeing, you're sure to come across some gems, but be sure not to miss the artsy, upscale, and oh-so-hip Le Plateau-Mont-Royal neighborhood or Côte-des-Neiges which you can find over hundred different ethnic groups spanning all four corners of the globe!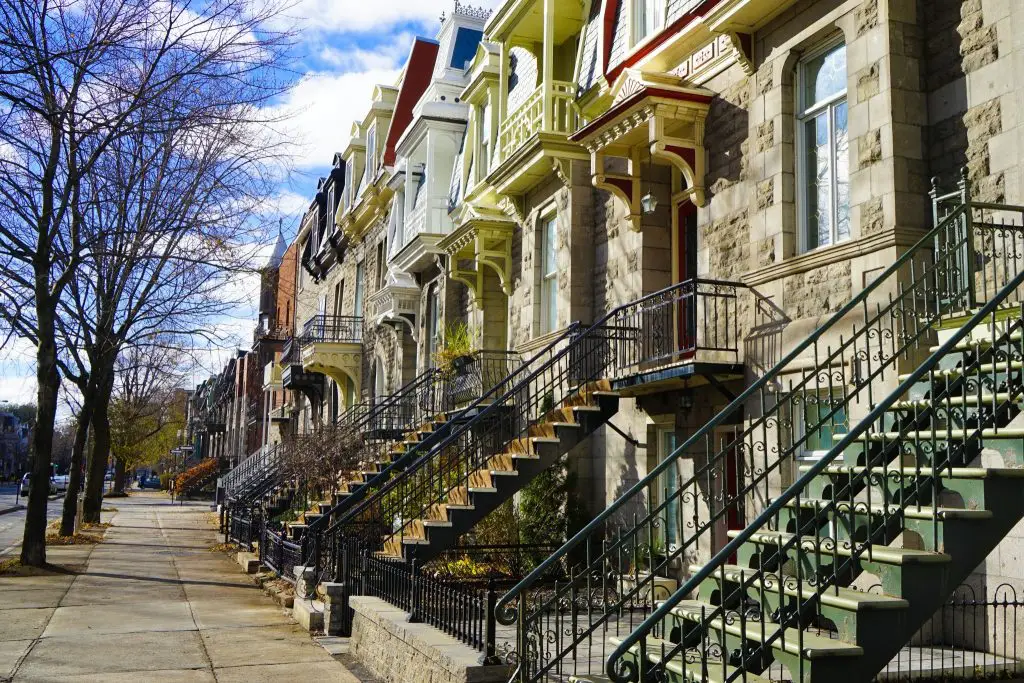 11. Indulge Your Inner Culture Vulture At The Montreal Museum Of Fine Arts
The largest museum in Quebec and one of the best museums in Canada, the Montreal Museum of Fine Arts, is both bold and innovative, with a vast collection that offers something for everyone.
It's on par with the best museums in Vienna, so you know you're not going to regret this one!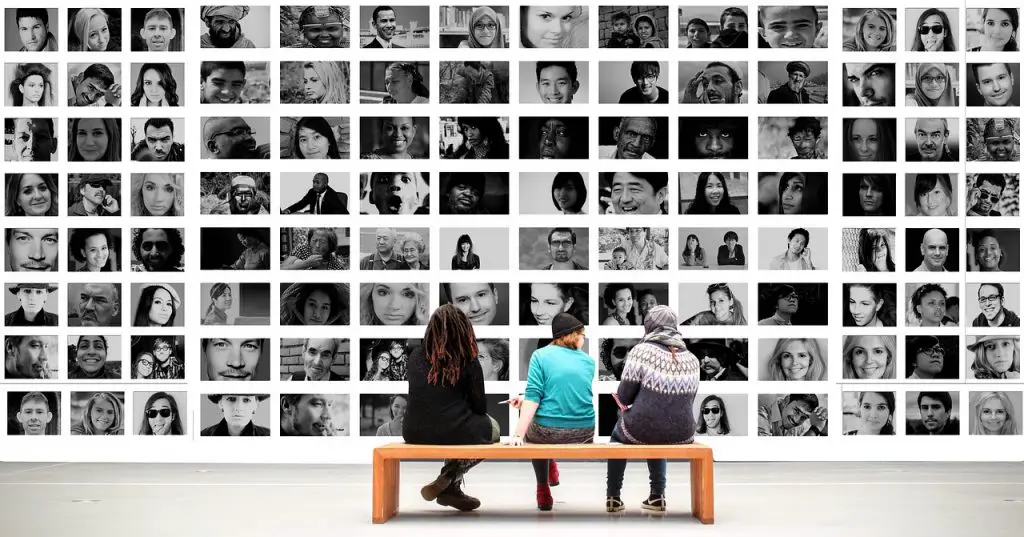 12. Discover The Best Views Of Montreal For Yourself
Montreal has many faces, so take the time to discover each for yourself. It's a great place to take your camera out and just wander, never knowing what you will find.
Finding your own unique shot is always the best – but you can, of course, cheat and take some tips from these 17 most Instagram-worthy spots in Montreal!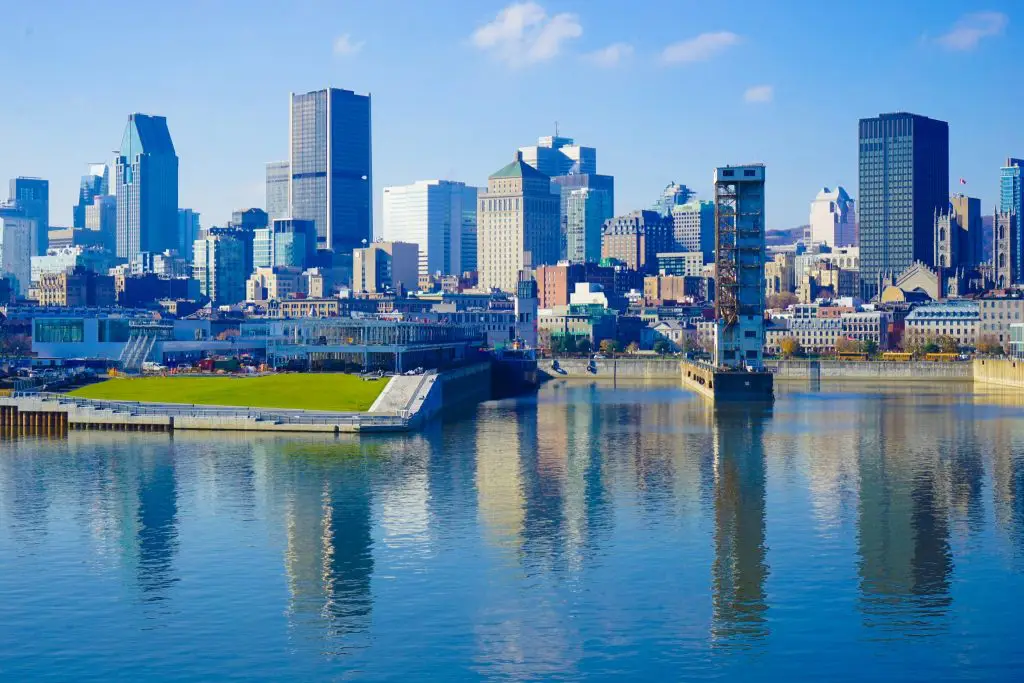 13. Check Out The Latest Exhibition At Mac (Musée D'art Contemporain De Montréal)
Canada's first museum devoted to contemporary art, MAC Montreal, has a world-class rotating selection of cutting-edge exhibitions.
Check out their website and see if anything takes your fancy, but if thoroughly modern and bizarre with hidden subtext is your jam, you will fit right in here!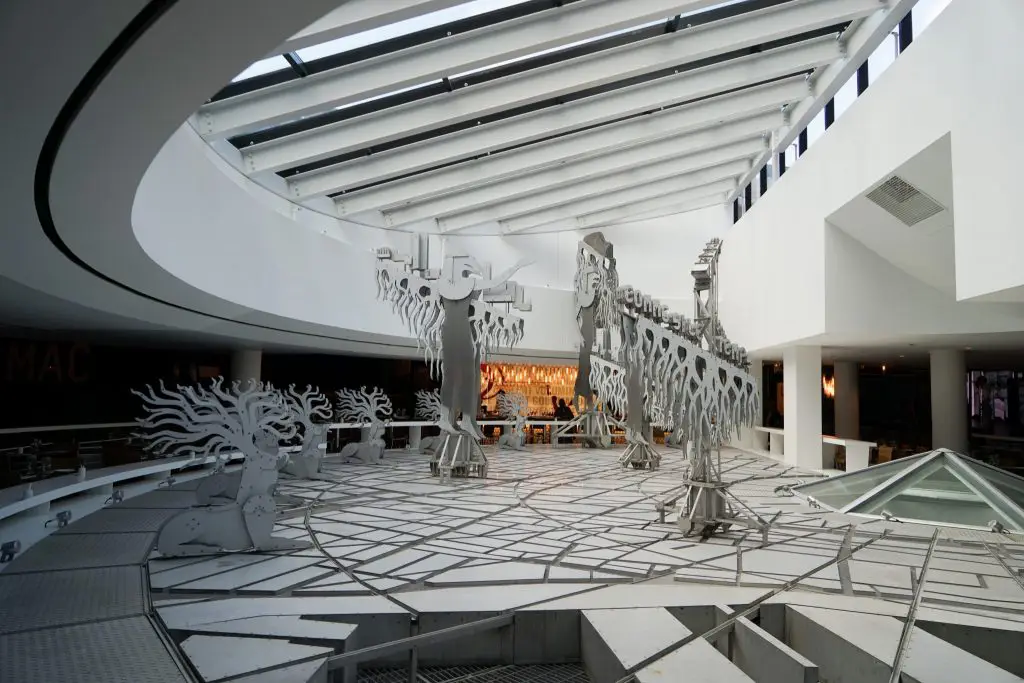 14. Potter Around The Historic Old Port Of Montréal
The historic ports of Montreal stretch for over two kilometers along the beautiful St-Lawrence River.
A beautiful place to people-watch, especially on a nice day when it seems like the entire city heads down here to relax and unwind.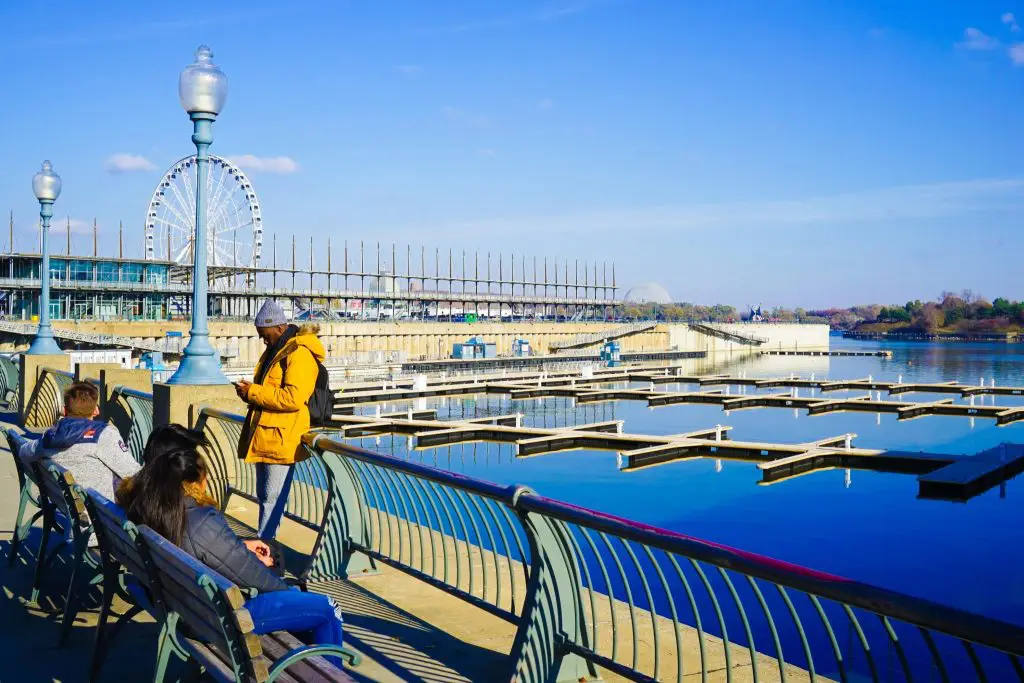 15. Get A Taste Of The Concrete Jungle In Montreal Downtown
Home to a large number of corporate headquarters, most of Montreal's skyscrapers and not much else – It's no secret that Montreal's downtown is not the most lively place in the city. However, it still shouldn't be skipped as there are plenty of quirky & intriguing things to draw your attention.
Don't miss heading below ground at Place Ville-Marie to see Montreal's underground city, the world's largest with over 1,600 shops and restaurants!
Sure, it is no New York City – but it is not trying to be either!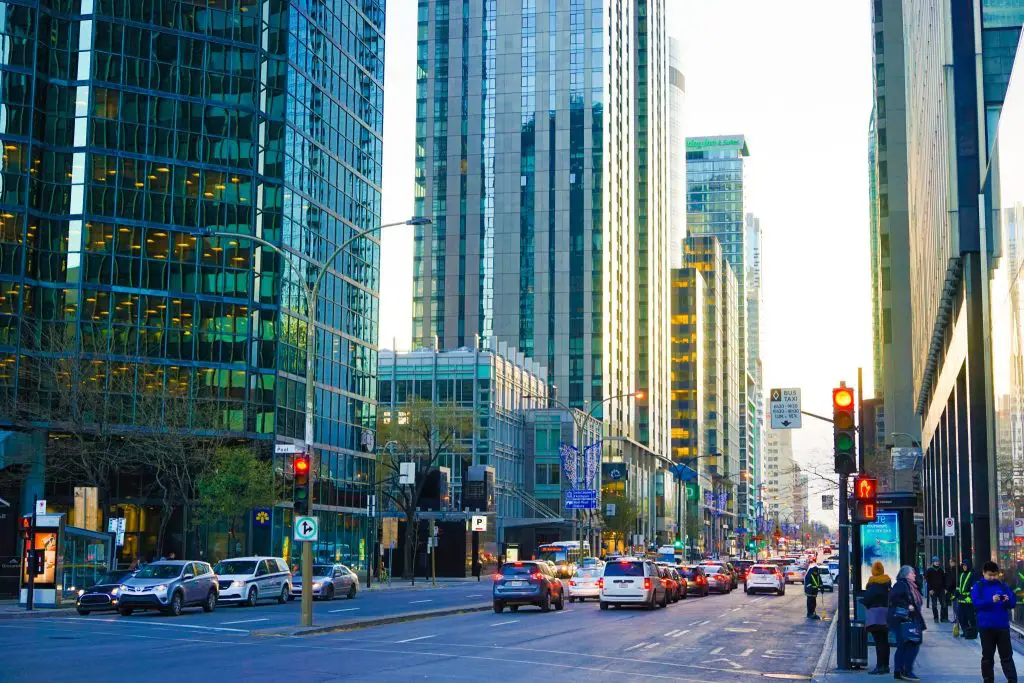 16. Have A Night Of Gender-bending Fun At Cabaret Mado
The perfect night out for anyone with a funny bone starts at Cabaret Mado.
Grab a drink and get ready for a side-splitting routine with plenty of surprises; these ladies know how to entertain with their 1920's inspired diva performances. What better way to experience Montreal's famed Gay Village or start a big night out with a bang!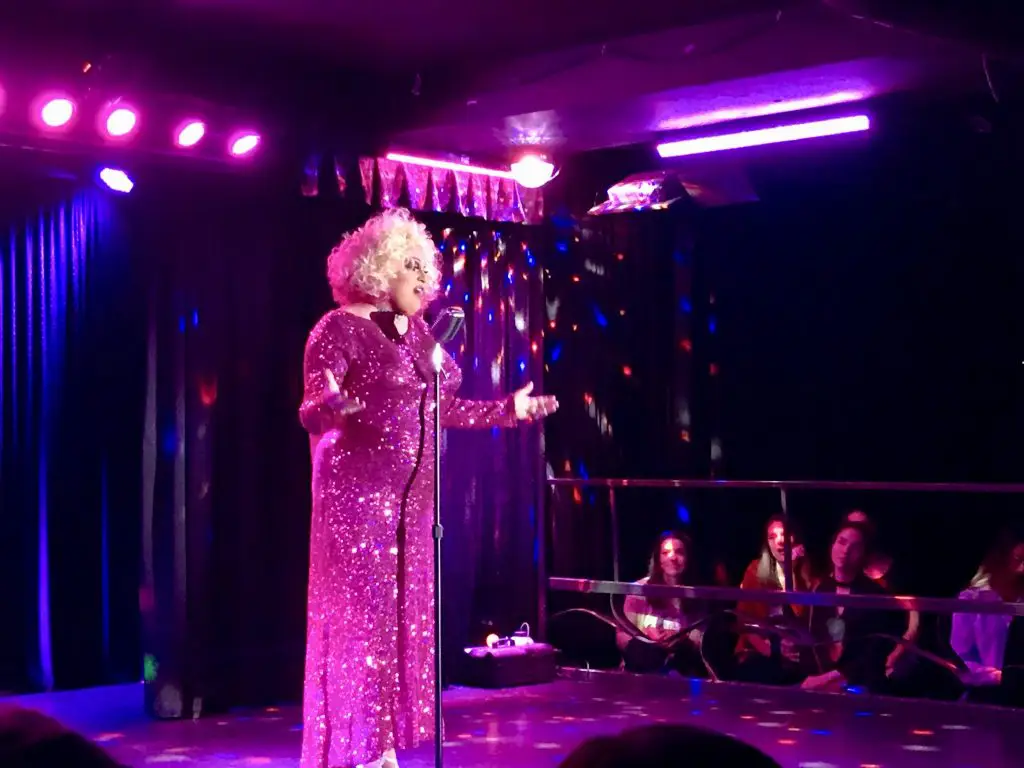 17. Admire The Parisian Stylising Of The Ville De Montréal (Montreal Town Hall)
The beautiful 5-story seat of local government in Montreal, who knew a city council could be so sexy.
You're going to want to get in here to appreciate just how beautiful this building is truly, and luckily you can visit the Montreal Town Hall anytime Monday to Friday between 8 a.m. to 5 p.m.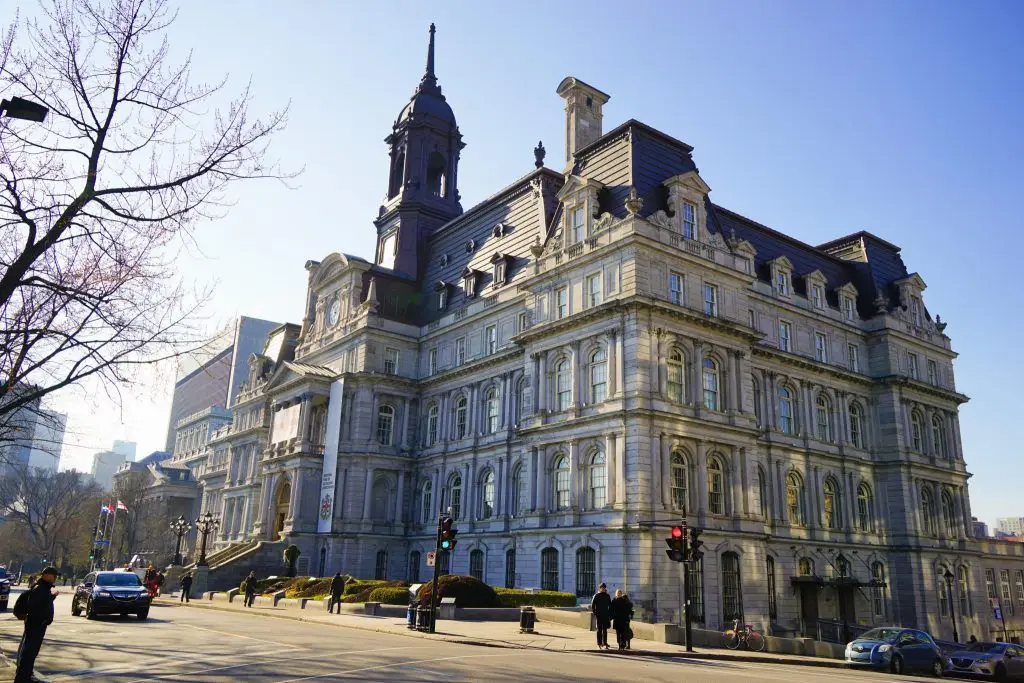 18. Sample Craft Beers At Benelux Montreal
A funky-cool artisanal brewery serving 19 craft beers at pretty reasonable prices.
The Benelux Brew Bar has an exciting mix of students and suits, expect plenty of global beers, European hotdogs served with sauerkraut, and a contemporary fit-out that screams Montreal chic.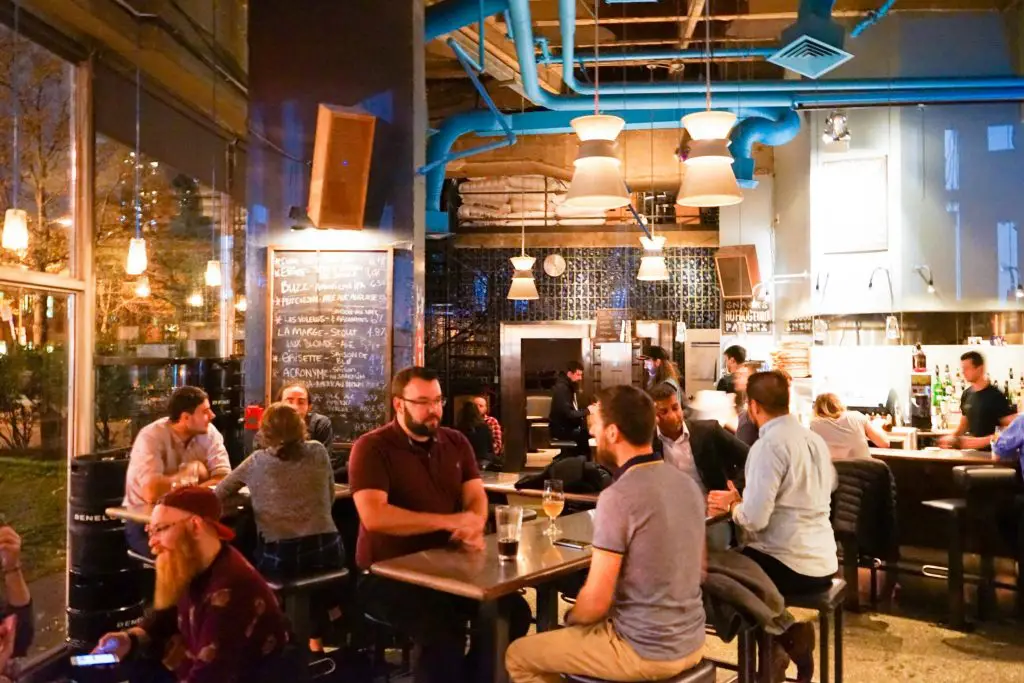 19. Browse Exhibitions, Boutiques, And Galleries At The Restored Bonsecours Market
A beautiful two-story domed public market that has been the leading public market in Montreal for over 100 years.
Recently renovated and in the historic old town, expect to find plenty of exhibitions, boutiques, and galleries galore!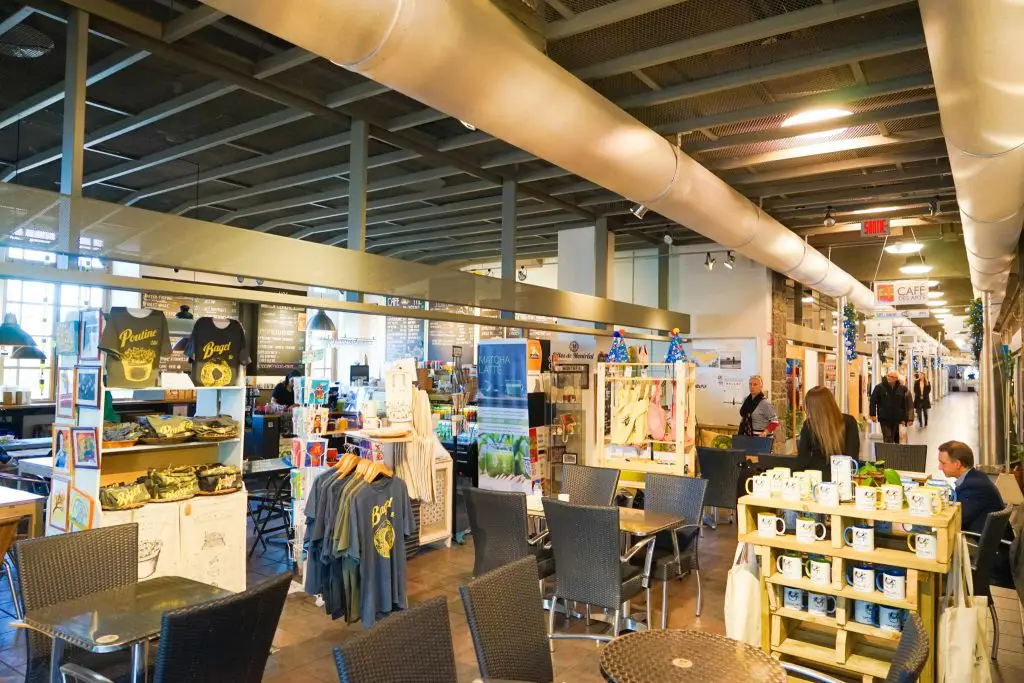 20. Walk The Iconic Jacques Cartier Bridge For Panoramic Views Of Montreal
A steel truss bridge that crosses the Saint Lawrence River from Montreal Island, not only is the bridge itself an architectural gem, but here is the money shot for panoramic views back over the city.
A symbol of the city, you also shouldn't miss the nightly illumination of Jacques Cartier Bridge, which was recently installed to celebrate the 150th Birthday of the Canadian Nation!
No wonder it an inspired a replica in the Story Bridge of Brisbane. Imitation is the sincerest form of flattery after all…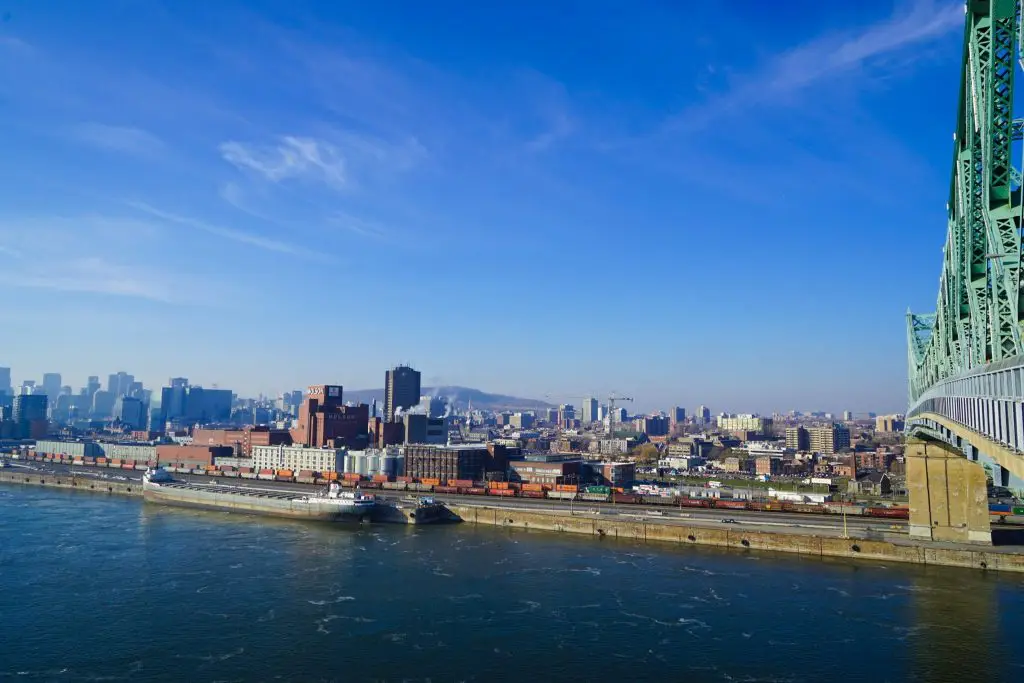 21. Reconnect With Nature On Saint Helen's Island
Île Sainte-Hélène, the baby sister to Montreal Island on the St-Laurence River, is a great place to escape the busy city and retreat into nature, absorb the obscure history and enjoy whichever season you are visiting in.
With plenty of quiet trails and bike paths, you can finally have all the solitude you have been dreaming of.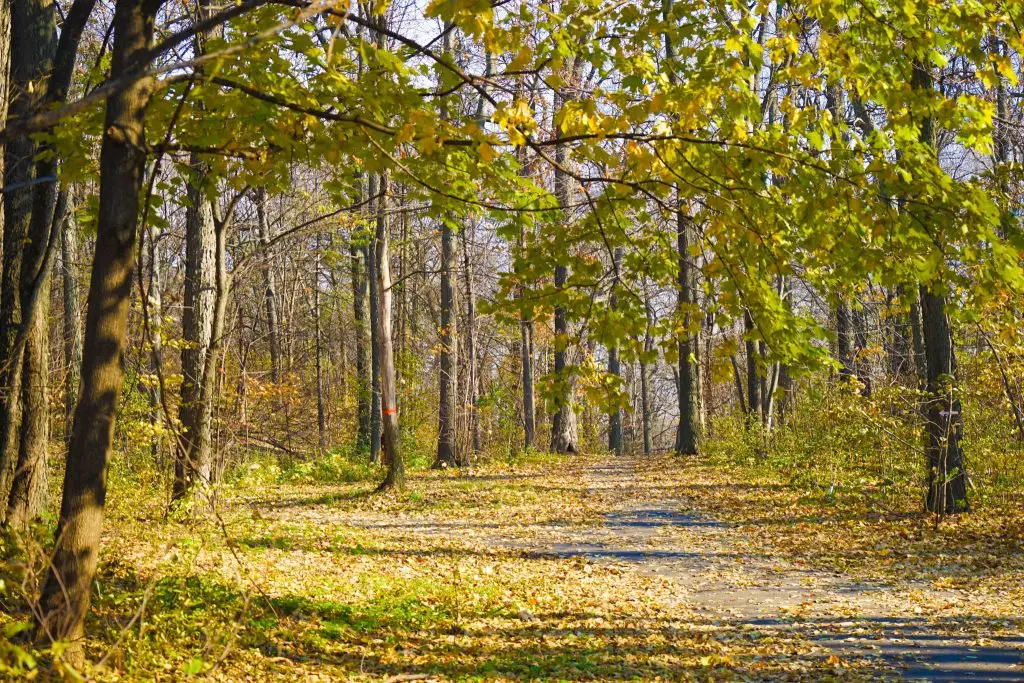 22. Understand More About The World Around Us At The Montréal Science Centre
No matter what the Trump Administration says, Science is the future – and what better place to explore science (or get little ones interested in its vast possibilities) than the cutting-edge Montréal Science Centre.
Here you can be inspired by its modern interactive exhibitions on science and technology as well as a vast IMAX theatre to really get you immersed in whatever you choose to see. The options are limitless!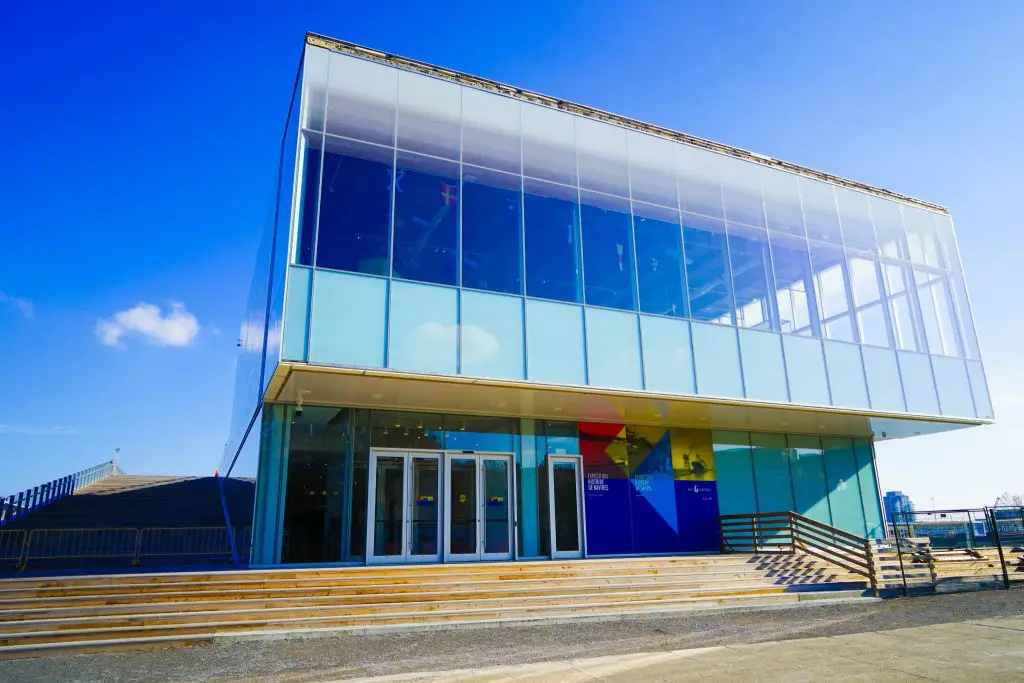 23. Pamper Yourself At The Montreal Floating Spa, Bota Bota, Spa-sur-l' eau
The name says it all really – Bota Bota, spa-sur-l' eau is a historic river ferry now repurposed a luxury floating spa complete with hot tub, yoga, and an onsite restaurant.
Really what better way to fuse Parisian charm with Montreal cool… I'm on a Boat!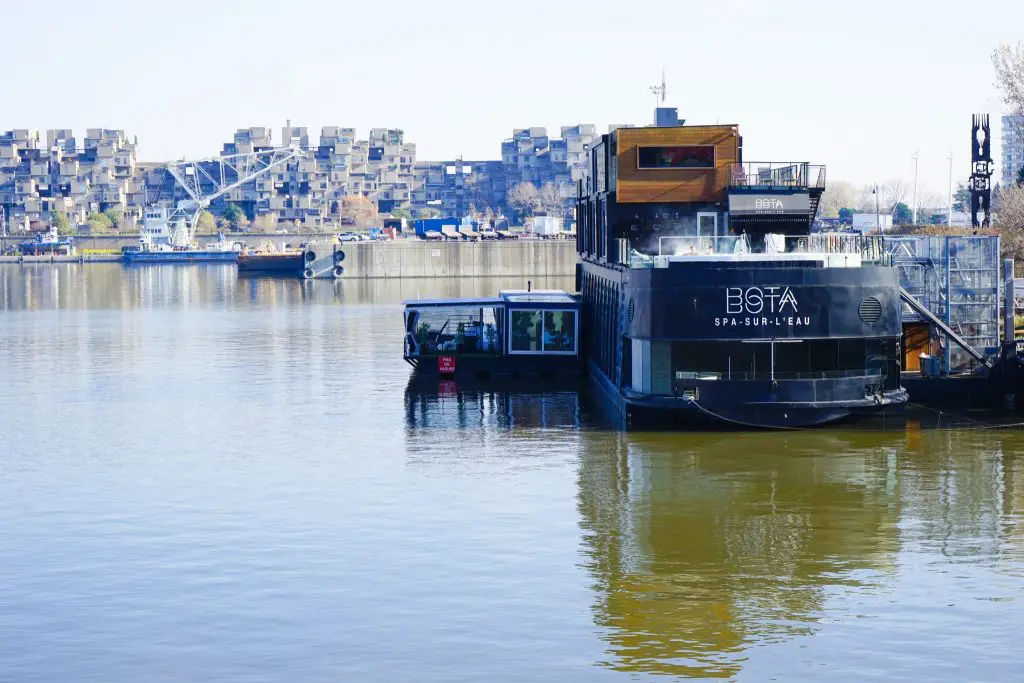 24. Get Your Caffeine And Sugar Hit Like A Local At Tim Hortons
I'm not even embarrassed to include this here, Tim Hortons (locally known as Timmies or Tim's), aka the world-famous Canadian chain famed for its coffee and donuts, is a must-do on any trip to Canada.
I mean, have you even been to Canada if you haven't visited Tim Hortons?
You can find them all over Montreal, and there are over 4,613 worldwide, so you won't have to look hard to find one.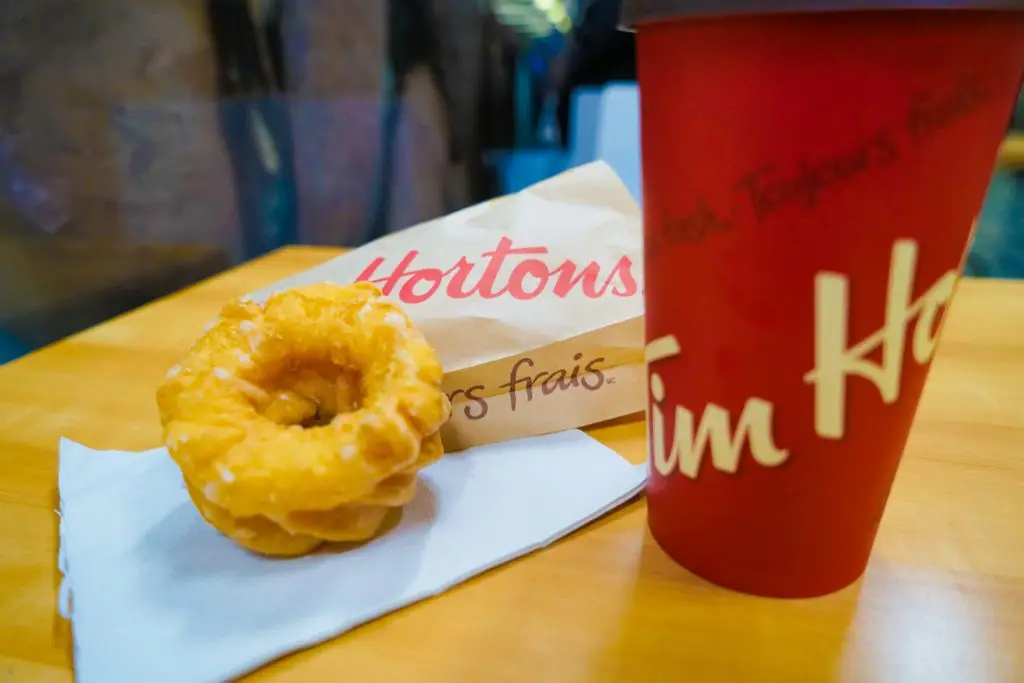 25. Learn More About The Environment At The Montreal Biosphère
The Biosphere museum in Montreal is wholly dedicated to the environment and housed on Saint Helen's Island in the former pavilion of the United States from the 1967 World Fair.
While the geodesic dome looks spectacular from the outside, you really should head in to see the exhibitions on major environmental issues in Canada around water, climate change, air, eco-technologies, and sustainable development.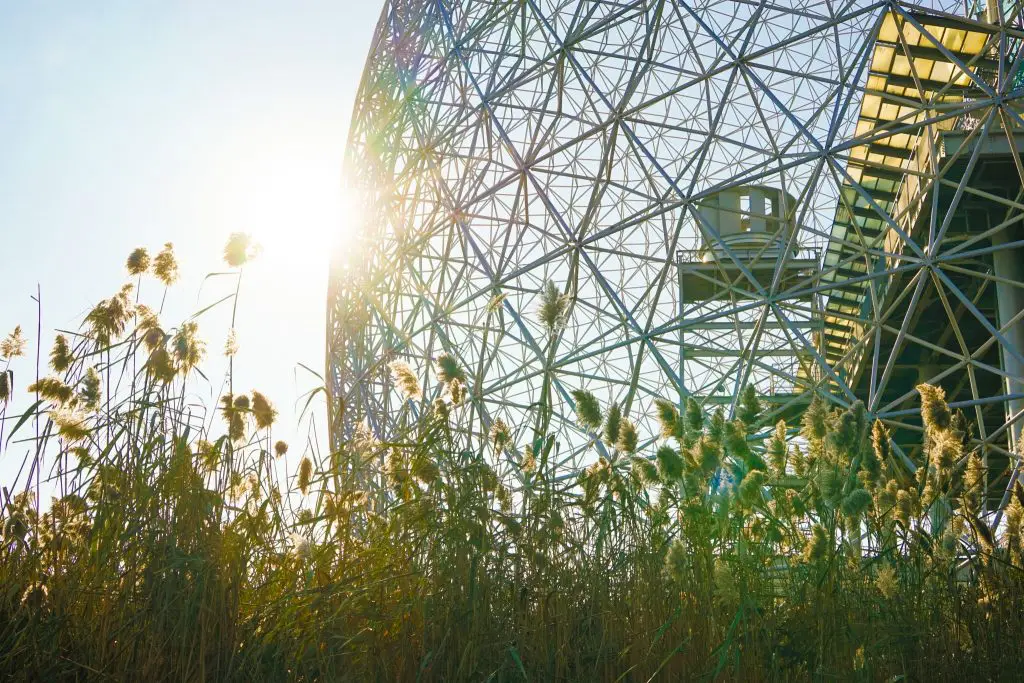 26. Go See A Gig In A Living-room At L'escalier
Want a night out without ever leaving the comfort of your own home?
Then L'Escalier is the perfect place for you with buzzy live music in a homely multi-room venue, complete with hearty vegetarian cooking and vegan desserts. It's one-of-a-kind and perfect for dinner or quiet drinks — and the best part is that it is only one block from M Montreal Hostel!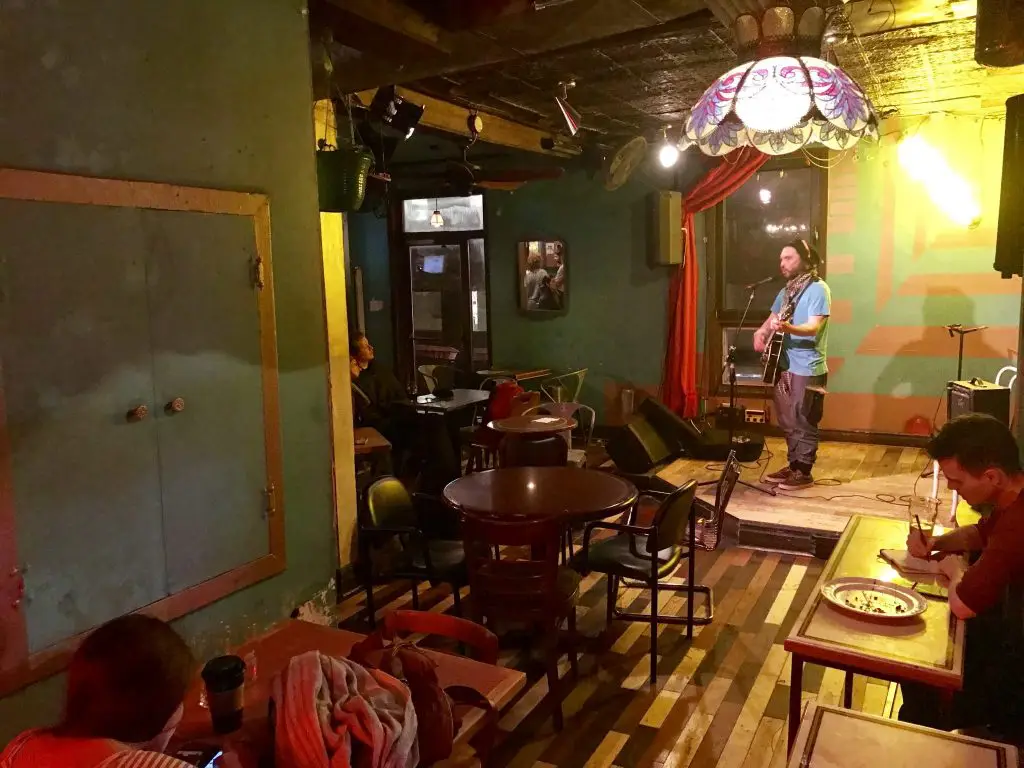 27. Admire The Notre-dame Basilica, One Of The World's Most Beautiful Churches
While I am not at all a fan of the hefty entrance fee, Notre-Dame Basilica in Montreal is undoubtedly the crown jewel of Quebec's rich religious heritage and is actually worth paying to see. Expect stunning stained glass windows, ornate Gothic Revival style decorations, and to take plenty of pictures of this remarkable building.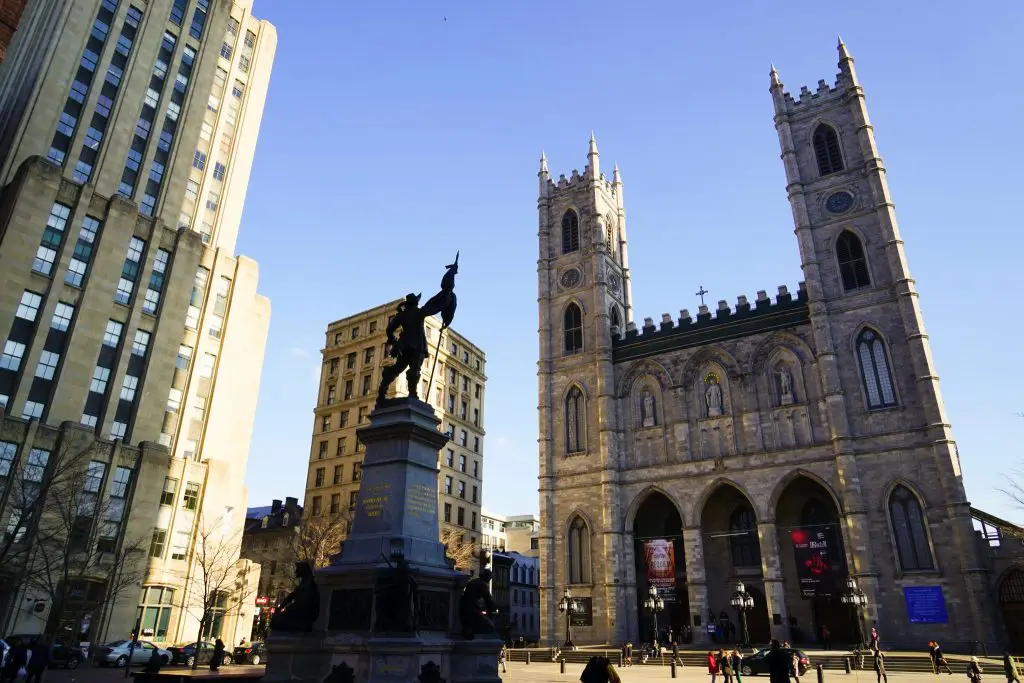 28. Have A Fun Night Out In The Gay Village Montreal
One of Montreal's most famous neighborhoods, you can't miss the opportunity to visit the Gay Village (creative name, right?).
Expect to find an upbeat vibe and a pumping club scene. Still, even better – visit during the summer to find the main pedestrian-only street Sainte-Catherine decked out with vibrant pink decorations and plenty of street-side dining straight out of a Paris postcard.
Also, home to Montreal Pride, which is the largest LGBTQ event in the francophone world and not to be missed!
29. Step Back In Time With A Visit To The Historic Château Ramezay
Brimming with a history dating back to colonial times – and weirdly enough Benjamin Franklin stayed here – Château Ramezay was designated a national historic site of Canada in 1949 and was the first historical building in Quebec.
See the colorful history of Canada play out all inside one building.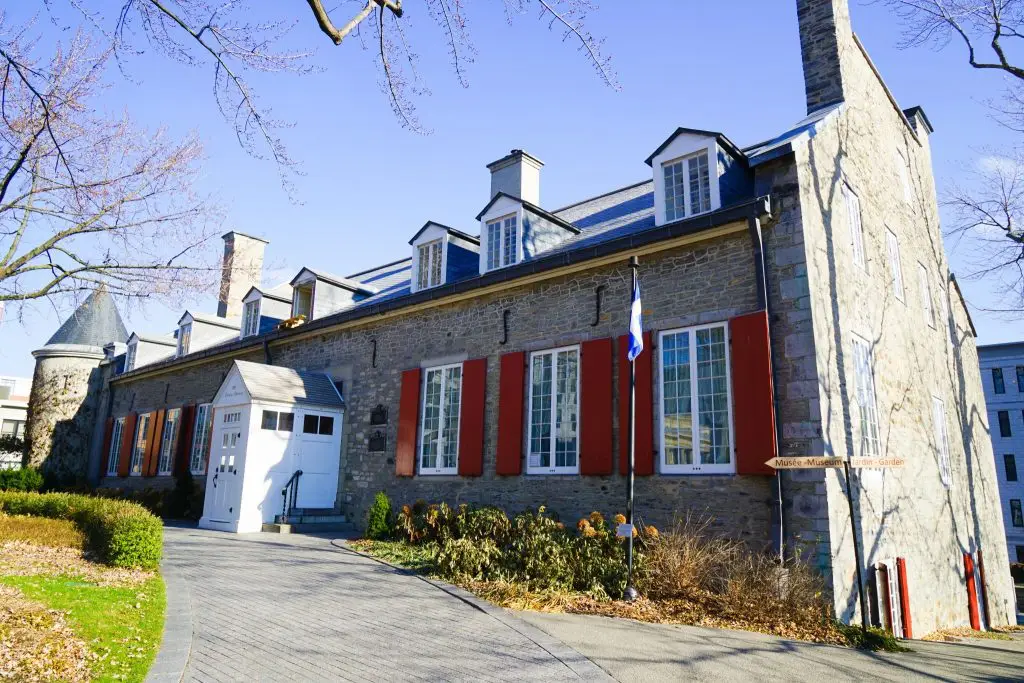 30. See Yesterday's Vision Of The Future At The Habitat 67 Apartment Complex
An icon of Montreal, this model community and housing complex designed by Moshe Safdie, was initially conceived as part of his master's thesis in architecture and was built as a pavilion for the Expo 67 World Fair.
An architectural landmark, it would seem the futuristic style did not catch on, but you can still wander around and admire the fancy apartments and spaces between spaces. There really is no other building quite like it in the world.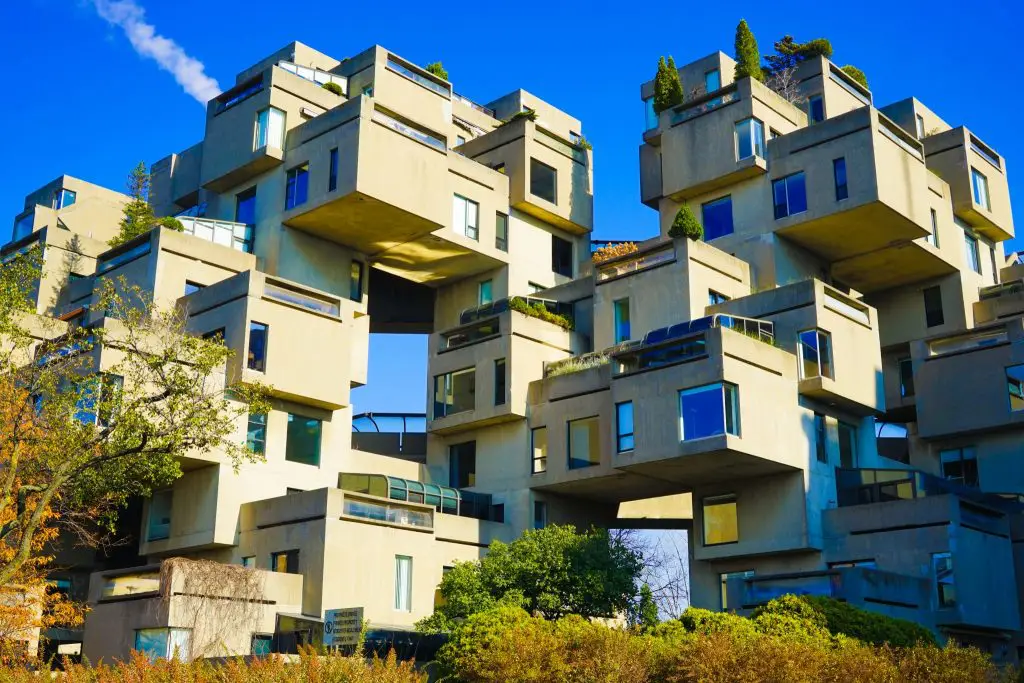 31. Have A Meal At Schwartz, The Oldest Deli In Canada
A visit to Montreal would not be complete without stopping in at the world-famous Schwartz's, one of the original Montreal delicatessen restaurants serving traditional smoked meats and food the same way it was when it opened in 1928. Famous or not, everybody – and they mean everybody – has to wait their turn to get in, but for the most delicious food in town you can bet it's worth it.
The signature dish?
A smoked meat sandwich on rye bread complete with yellow mustard, coleslaw, poutine, and a black cherry soda. Of course, it's not all meat here, and you should also try exploring the Montreal vegan food scene …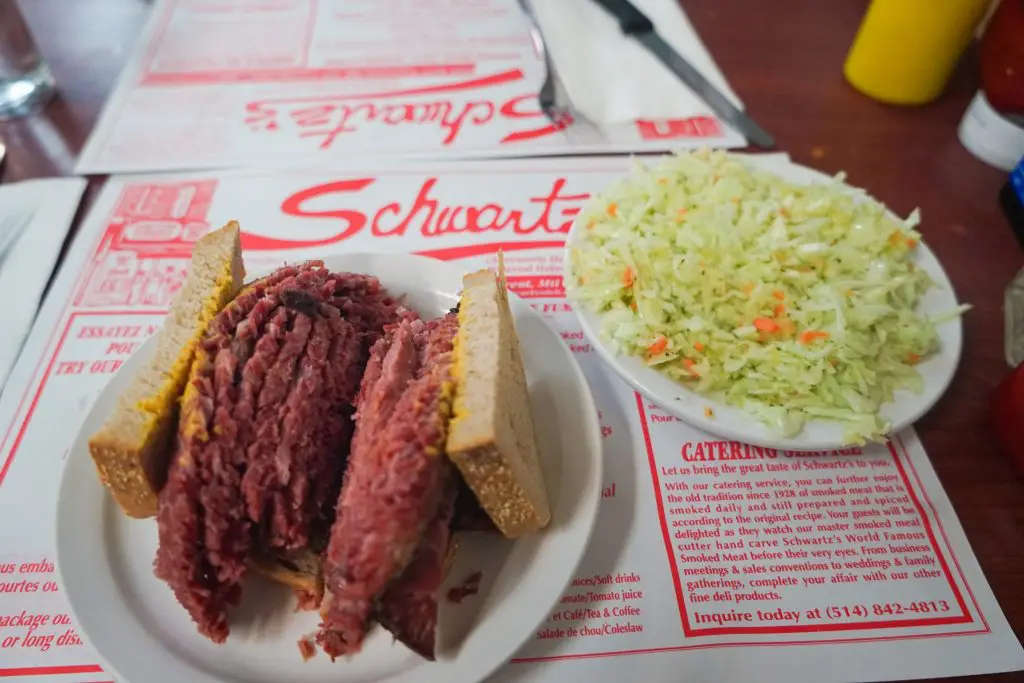 32. Throw Away Your Hard Earned Money At The Montreal Casino
The biggest Casino in Canada and open 24/7 here you can find plenty of games, shows, restaurants, cabaretMontréal is a city that never sleeps, and no matter what night of the year it is you can always find somewhere for a romantic night of dancing, subdued cocktails or an all-night techno danceathon.
The most happening places here change quick and fast, so be sure to ask for your accommodation for advice – M Hostel staff were great here and had a prepared guide for events every night.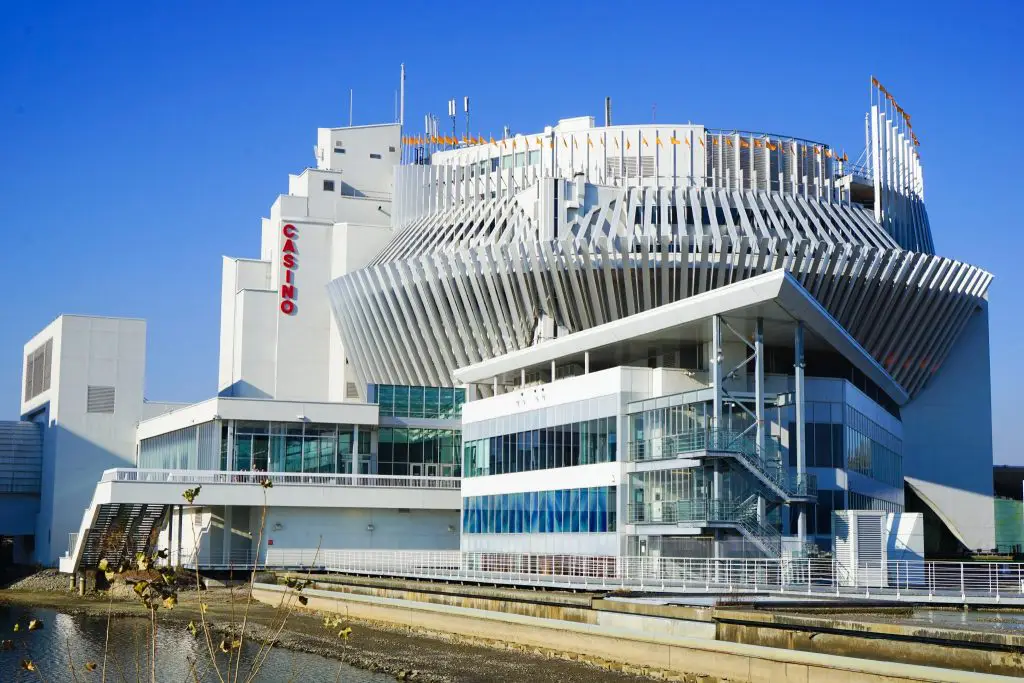 33. Hop-On The Train And Check Out Quebec City On A Day Trip
While there is no doubt, Quebec City deserves more than a day; but if that's all the time you've got (or the option is not to see it otherwise), you can easily hop on a train from Montreal and make a day trip to Quebec City.
With a perfectly preserved old town, plenty of cute shops, and places for a snug hot chocolate, you would be crazy to miss Quebec City. Check out these Ten Top Things To See in Quebec City, and if you're going to stay overnight (or longer….) why not take a peek at the best rates of the iconic Château Frontenac.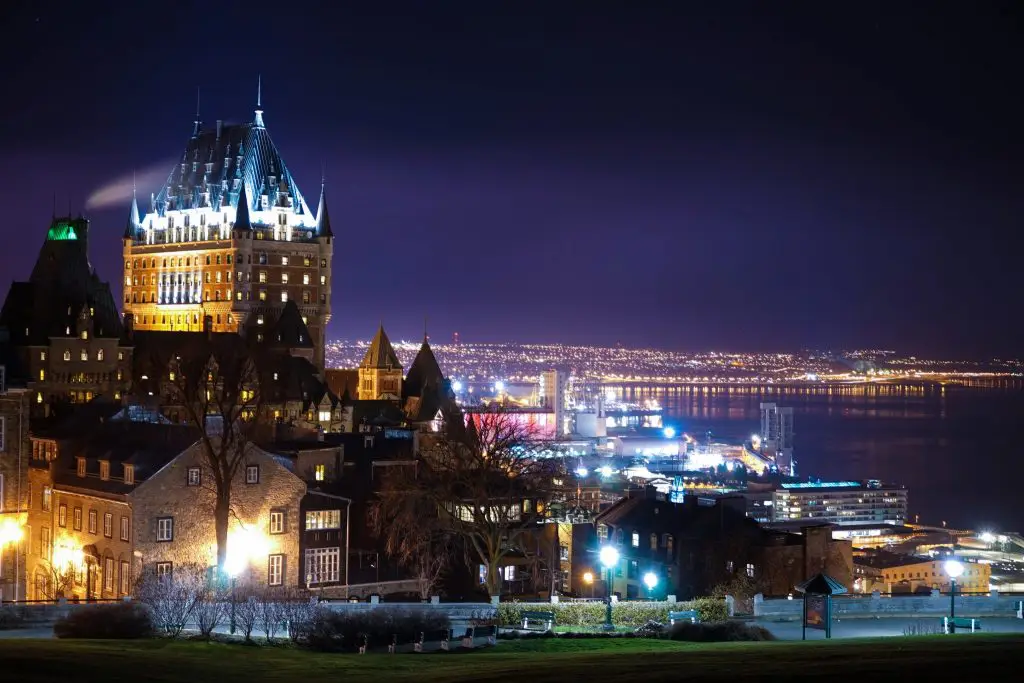 So there you have it!
The 33 Top Things To Do In Montreal Canada…. I truly fell head-over-heels in love with Montreal and found it had something to offer for everyone. Food, culture, nightlife – and an eclectic mix of Euro and American style not seen anywhere else in the world – I just wish I had more than four nights to explore it further!
A trip to Montreal is guaranteed to be an unforgettable visit filled with historical charm and cosmopolitan vibes that will have you begging to stay longer! Go on, book your holiday now, you won't regret it!
A special thanks to Montreal Tourism for helping me with my stay, including plenty of great local hints and tips that you can find included above and the unique M Montreal for hosting me.
As always, all opinions are my own, and I would have loved Montreal regardless!