Edinburgh, Scotland's captivating capital, extends a timeless invitation to explore its winding cobbled streets and towering spires. In a city where history resonates through neoclassical architecture and lively pub culture, the best hotels in Edinburgh mirror this unique blend of old and new.
They offer not just a place to rest, but a gateway to immerse in the city's enchanting narrative. Your choice of accommodation here can elevate an ordinary visit to an unforgettable Scottish escapade.
Picture walking down the Royal Mile, where echoes of laughter and distant bagpipes guide you through centuries-old facades. Imagine resting your head in a place that understands this pulse, offering views of historic landmarks and an ambiance steeped in tradition.
And while you're in this charming city, consider taking a detour and exploring what to do in one day in Edinburgh, allowing you to make the most of your limited time and immerse yourself in its captivating history and culture.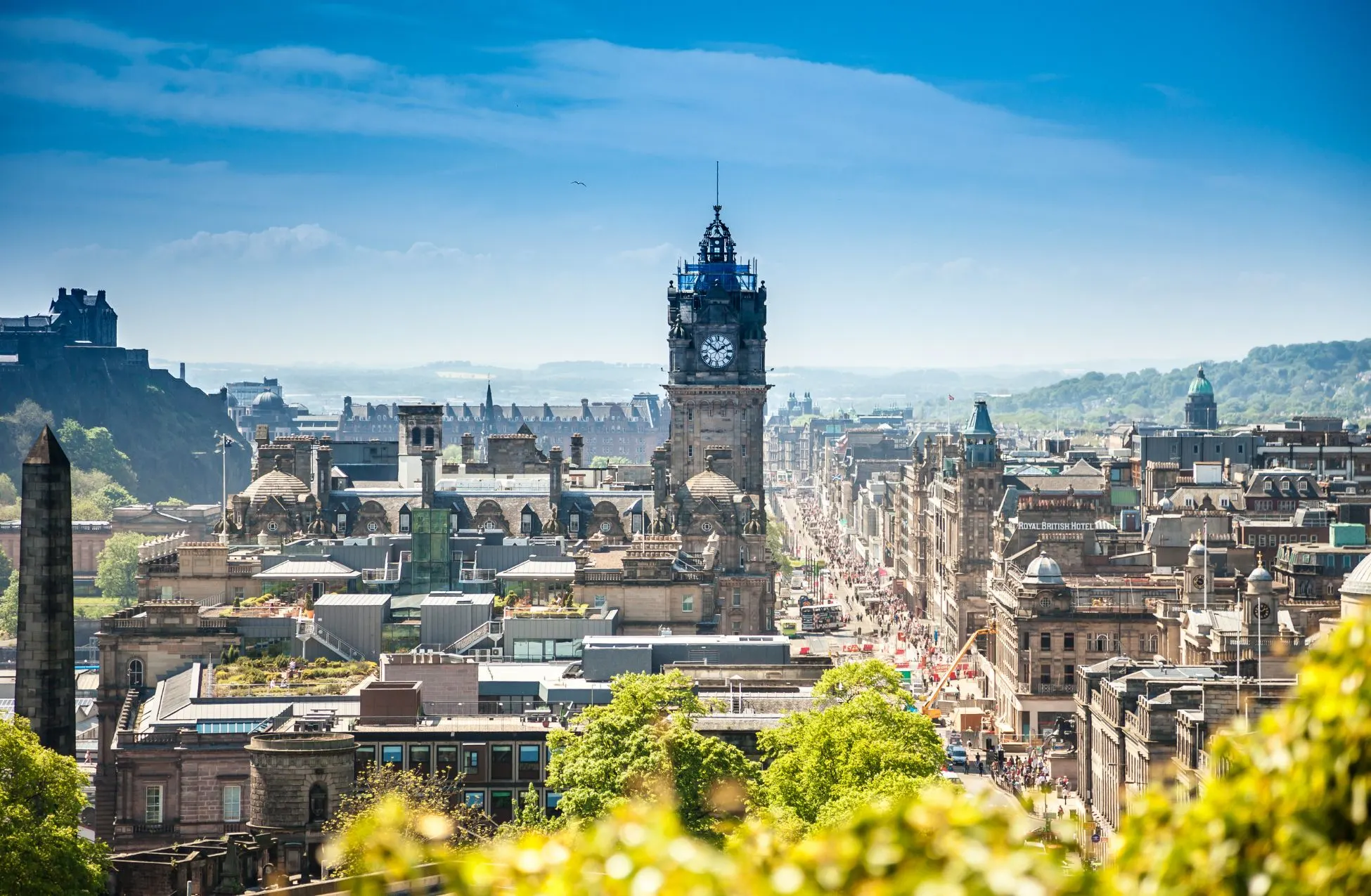 Accommodation in Edinburgh isn't just a place to sleep; it's an experience that carries the city's heart into your room, wrapping you in comfort after a day of exploration.
But Edinburgh is not all ancient charm. Modernity flirts with tradition here, creating vibrant nightlife and contemporary arts that beckon the adventurous. The right hotel helps you taste this zest, placing you close to the city's thriving beat while offering sumptuous relaxation. It's the delicate blend of location, amenities, and design that defines Edinburgh's best.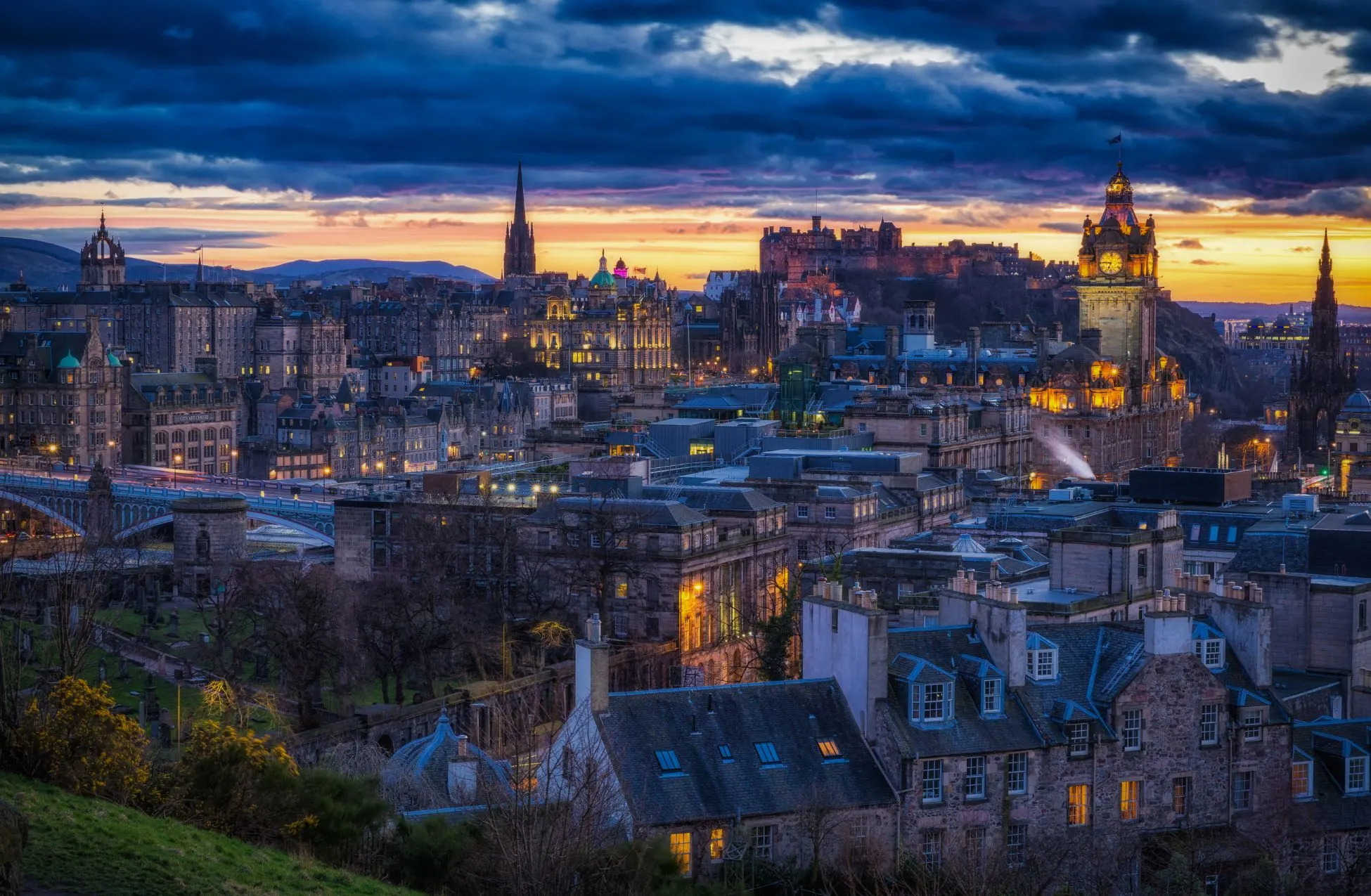 Whether you find solace in timeless elegance, crave a taste of Gothic romance, or seek contemporary sophistication, Edinburgh's hotels stand ready to cater to your desires. They promise more than a comfortable stay. They urge you to seize the opportunity to dive deep into Edinburgh's essence, embracing the culture, history, and lively spirit of the Scottish capital.
In Edinburgh, your hotel becomes more than a temporary residence; it's a companion in your journey, a guide through the city's soul, a curator of your Scottish experience. Choose wisely, and your stay in one of the best hotels in Edinburgh becomes a cherished chapter in your travel story, a vivid memory waiting to be relived.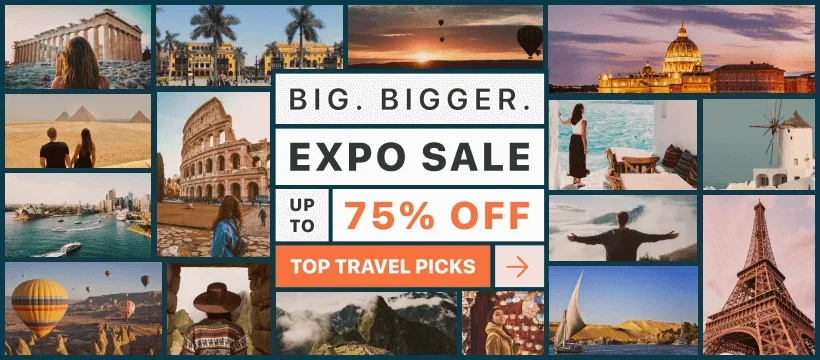 Luxury Hotels In Edinburgh
Edinburgh, the historic and enchanting capital of Scotland, is home to some of the most opulent and luxurious hotels in the world. From the charming Old Town to the trendy Leith, these establishments offer the highest levels of boutique style, comfort, and opulence, carefully woven with the wondrous sightseeing delights this city has to offer.
Allow me to present you with three of the finest luxury hotels in Edinburgh that will cater to your every whim and desire.
Steps away from Princes Street and the renowned Royal Mile, this majestic jewel boasts breathtaking views of Edinburgh Castle and Calton Hill. The Balmoral's illustrious heritage spans over a century, captivating history buffs and modernists alike.
Within its Victorian walls, you'll be pampered by exceptional service, Michelin-starred dining experiences, and sumptuously adorned rooms that exude warmth and splendor. Take a dip in the elegant pool or unwind in the sauna after a day exploring the city's attractions.
This luxurious abode offers a handpicked selection of bars, including a magnificent whisky bar with over 500 varieties to indulge in. The Balmoral leaves no stone unturned in offering a truly magnificent and unforgettable experience.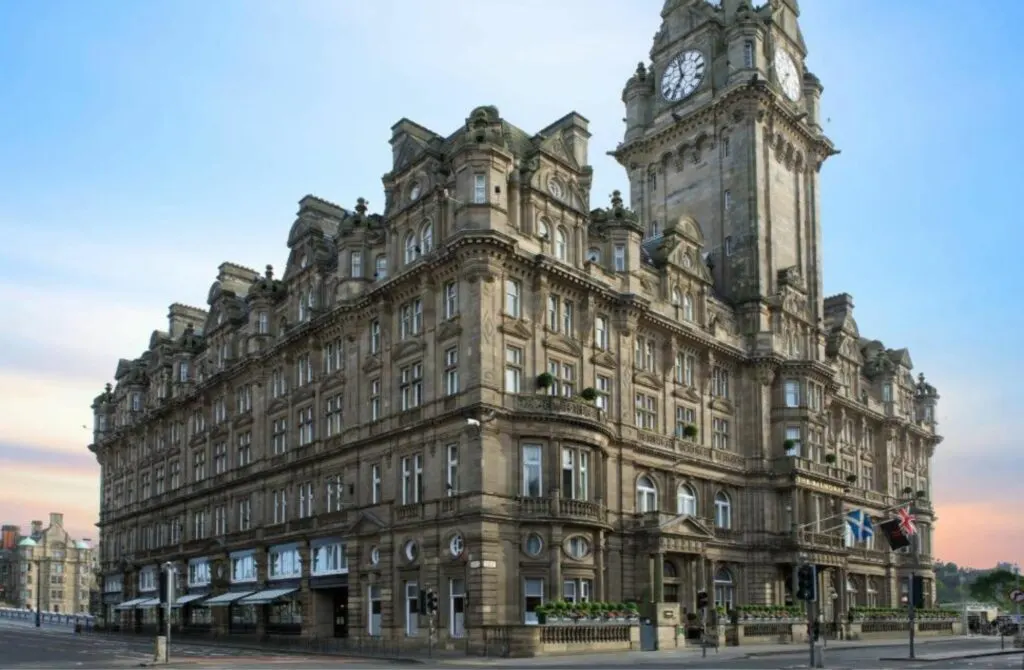 Located in the heart of the New Town on prestigious George Street, this luxurious hotel dwells in an iconic, beautifully restored building. Cheval The Edinburgh Grand effortlessly fuses the charm of Georgian townhouses with contemporary, sleek design.
Marvel at the impressive architecture, spacious living spaces, and fantastic in-house attractions, including a fabulous cinema and bustling cocktail bar. Take advantage of its central location to visit the nearby National Museum of Scotland, Holyrood Palace, and unwind amidst nature at the picturesque Princes Street Gardens.
This treasure of the Scottish capital is your gateway to the vibrant life and irresistible allure of Edinburgh's streets.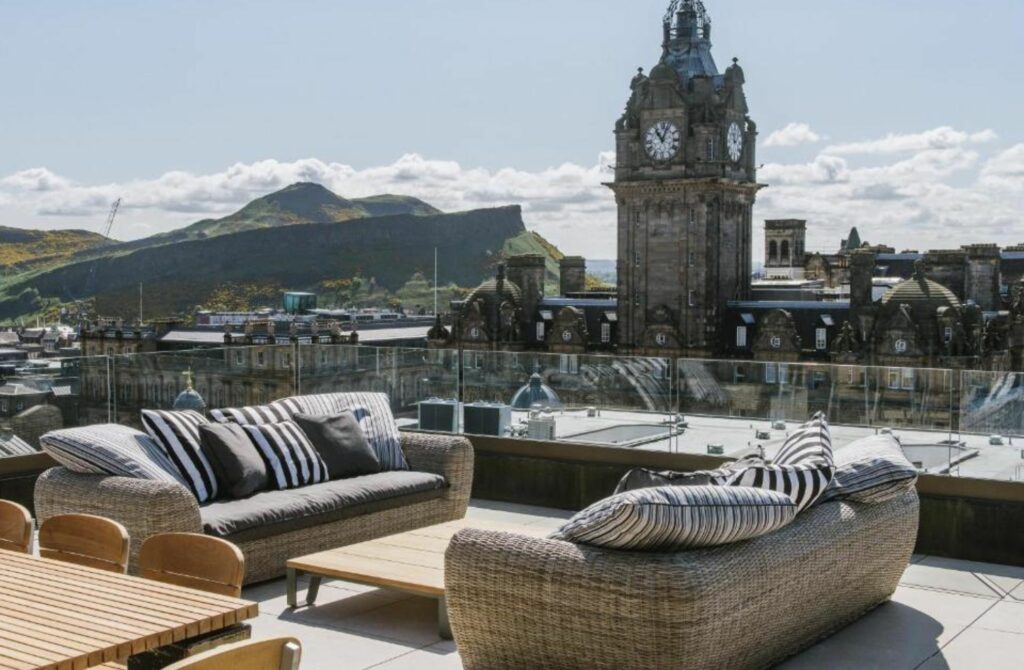 These luxurious hotels in Edinburgh will captivate your senses and elevate your stay in this enchanting city. Bask in the opulence, immerse yourself in the rich history, and let these magnificent establishments provide the ultimate backdrop for an unforgettable experience in Scotland's mesmerizing capital.
And as you venture beyond the comforts of your hotel, be sure to uncover incredible things to do in Scotland, from exploring the rugged Highlands to visiting historic castles and indulging in traditional Scottish cuisine.
Mid-Range Hotels In Edinburgh
Edinburgh, the enchanting capital of Scotland, offers a plethora of mid-range hotels that provide an impeccable fusion of comfort, style, and affordability. With their convenient locations, top-notch amenities, and hospitable atmosphere, these establishments ensure a delightful stay in this captivating city.
The Scotsman Hotel stands gracefully in the heart of the city, near the Royal Mile and a stone's throw away from the tram and train stations. Embodying a perfect balance of modern facilities and timeless elegance, this mid-range hotel boasts well-appointed rooms furnished with plush beds, flat-screen TVs, and complimentary Wi-Fi.
After a day of gallivanting through the Royal Botanic Garden and exploring the historic cobblestone streets of Edinburgh, you'll find it a tranquil haven to unwind. The sophisticated design element and attention to detail in each room create an enchanting ambiance, urging you to treasure every moment of your stay.
And when you're ready to unwind from your Edinburgh adventures, you can even enjoy a cozy movie night with movies set in Edinburgh, adding an extra layer of cultural immersion to your stay.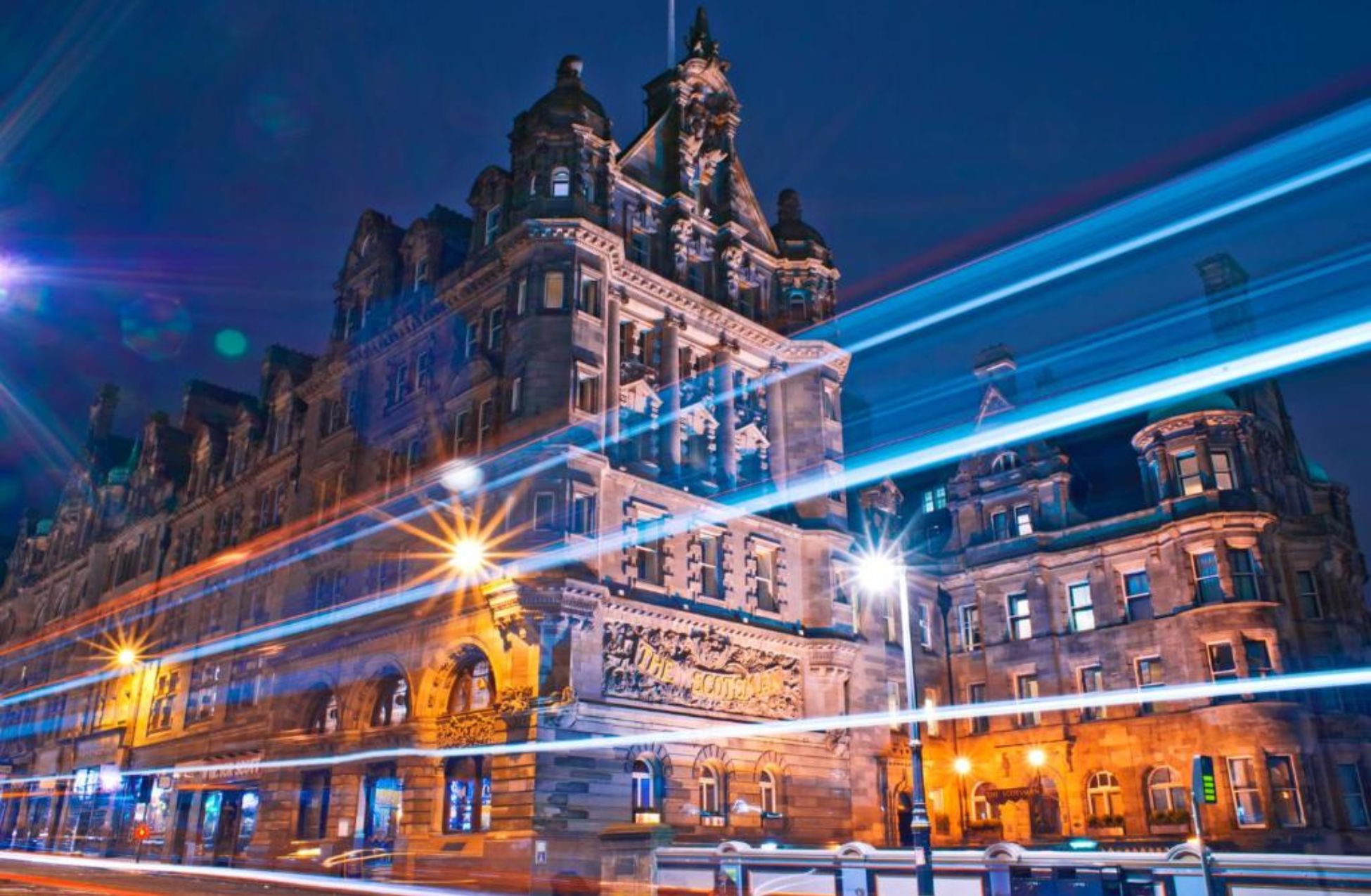 Equally enticing is the Radisson Blu Hotel, located amidst the bustling Edinburgh City Centre. A testament to the epitome of affordable luxury, this hotel provides an exceptional experience in terms of comfort and convenience. With its close proximity to Edinburgh's cultural treasures, you can effortlessly indulge in a symphony of sightseeing opportunities.
The tastefully furnished rooms with modern amenities, including free Wi-Fi and flat-screen TVs, ensure that all your needs are catered to. Besides, the hotel features both a fitness center and an on-site restaurant, elevating the level of comfort and satisfaction during your stay.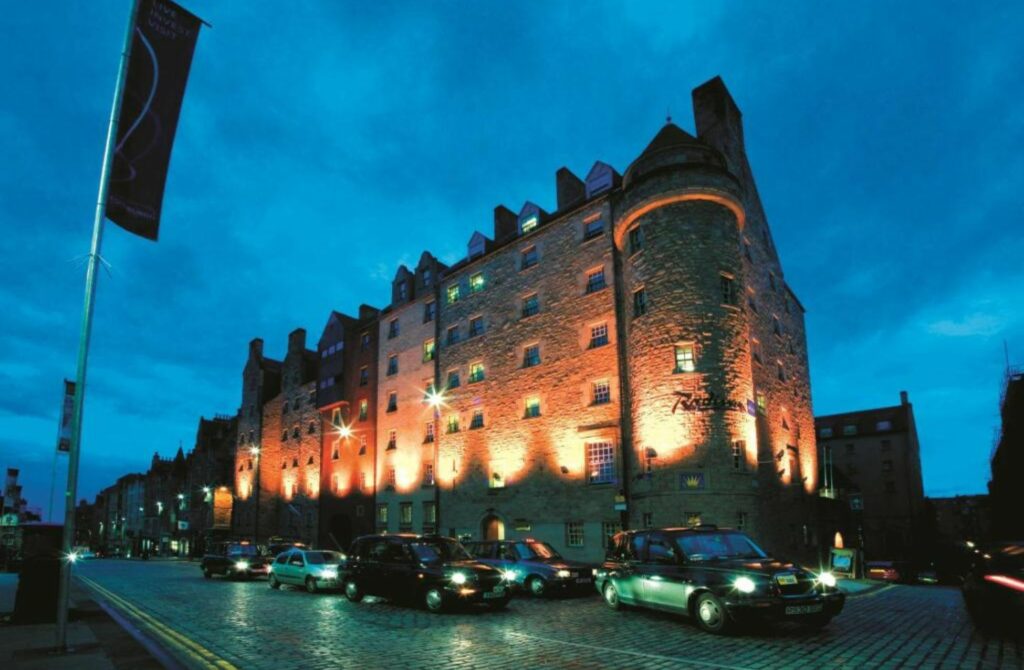 For a distinctive taste of Scottish charm, consider staying at the Gleneagles Townhouse, which opened its doors in August 2022. Situated in a prime spot of the city, this splendid 5-star establishment is a quick stroll from world-class attractions like the Royal Mile and the vibrant Princes Street.
Apart from the fitness center and terrace that patrons can enjoy, the hotel also takes pride in its restaurant and bar. The luxurious, comfortable rooms equipped with modern amenities ensure a seamless stay, while the exceptional concierge service and tour desk assist in crafting splendid memories of Edinburgh.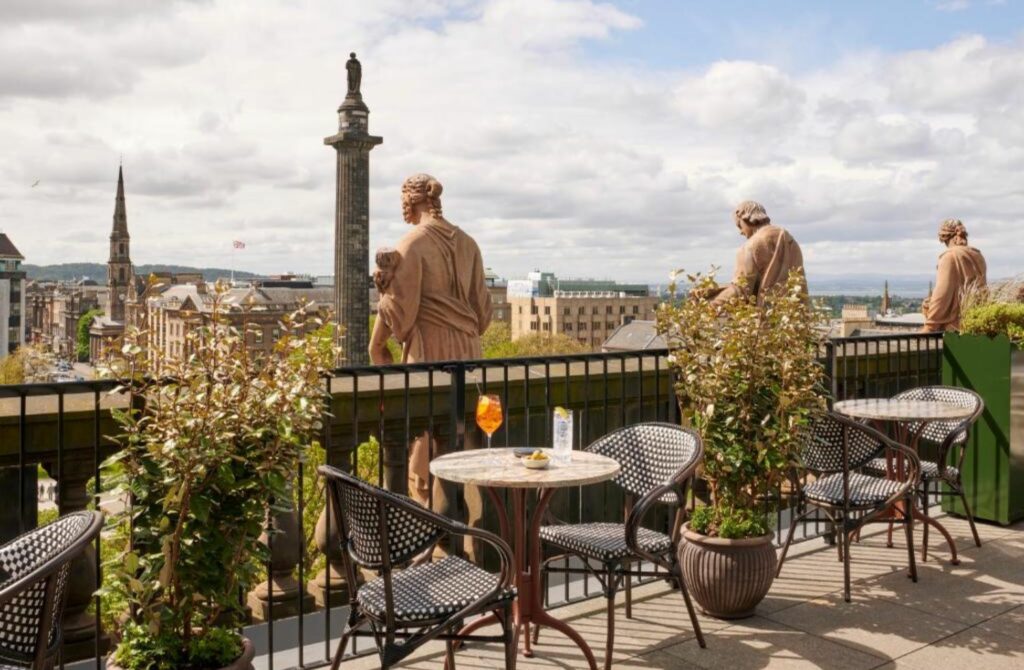 These mid-range hotels, with their winning combination of comfort, central locations, and zestful design, promise an enthralling stay in Edinburgh. They represent the quintessence of Scottish hospitality, ensuring a remarkable experience as you delve into the intriguing history, culture, and charm of this city.
Boutique Hotels In Edinburgh
Edinburgh, the enchanting capital of Scotland, offers an eclectic mix of historic charm and contemporary allure. With its cobbled streets and atmospheric Old Town, this city is the perfect destination for a luxurious escape. The boutique hotels in Edinburgh seamlessly merge the rich history of this royal city with modern design and plush amenities.
The Witchery By the Castle is an extraordinary haven nestled at the top of the Royal Mile, just steps away from the iconic Edinburgh Castle. This hotel is a true embodiment of Scottish mystique, with its opulent rooms showcasing a sumptuous blend of antique furnishings, rich fabrics, and unique artworks that transport guests into a world of medieval splendour.
The Witchery's world-renowned restaurant is an epicurean delight, where guests can partake in a decadent dining experience amidst historic tapestries and candlelit surroundings. During the weekend, revel in the bewitching charm of this captivating retreat while soaking in the enchanting atmosphere of Old Town's cobbled streets.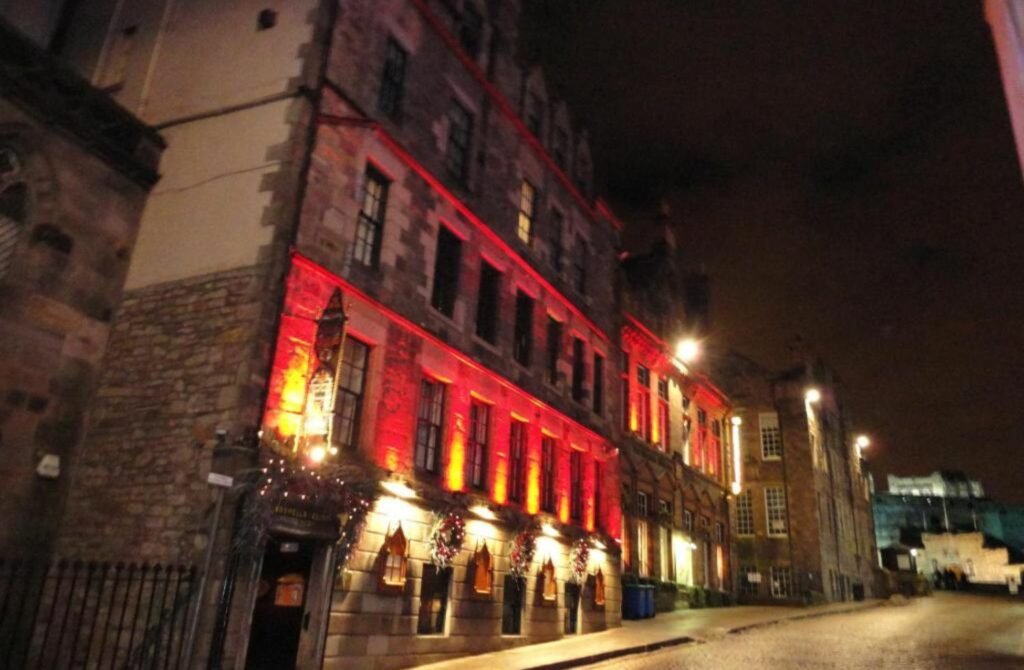 Venture down to lively Leith and discover the unprecedented opulence that awaits aboard the Fingal – A Luxury Floating Hotel. This former lighthouse ship has been magnificently transformed into an elegant boutique hotel, marrying nautical design with contemporary luxury.
Each of the 23 cabins aboard Fingal features bespoke furnishings and sumptuous amenities, ensuring the ultimate indulgence as you gently sway to the calming rhythm of the sea. The on-board restaurant offers a refined culinary experience, serving locally-sourced Scottish fare beneath a captivating rooftop bar.
Gaze out over the Leith skyline as you sip on bespoke cocktails, creating lasting memories in this truly one-of-a-kind maritime escape.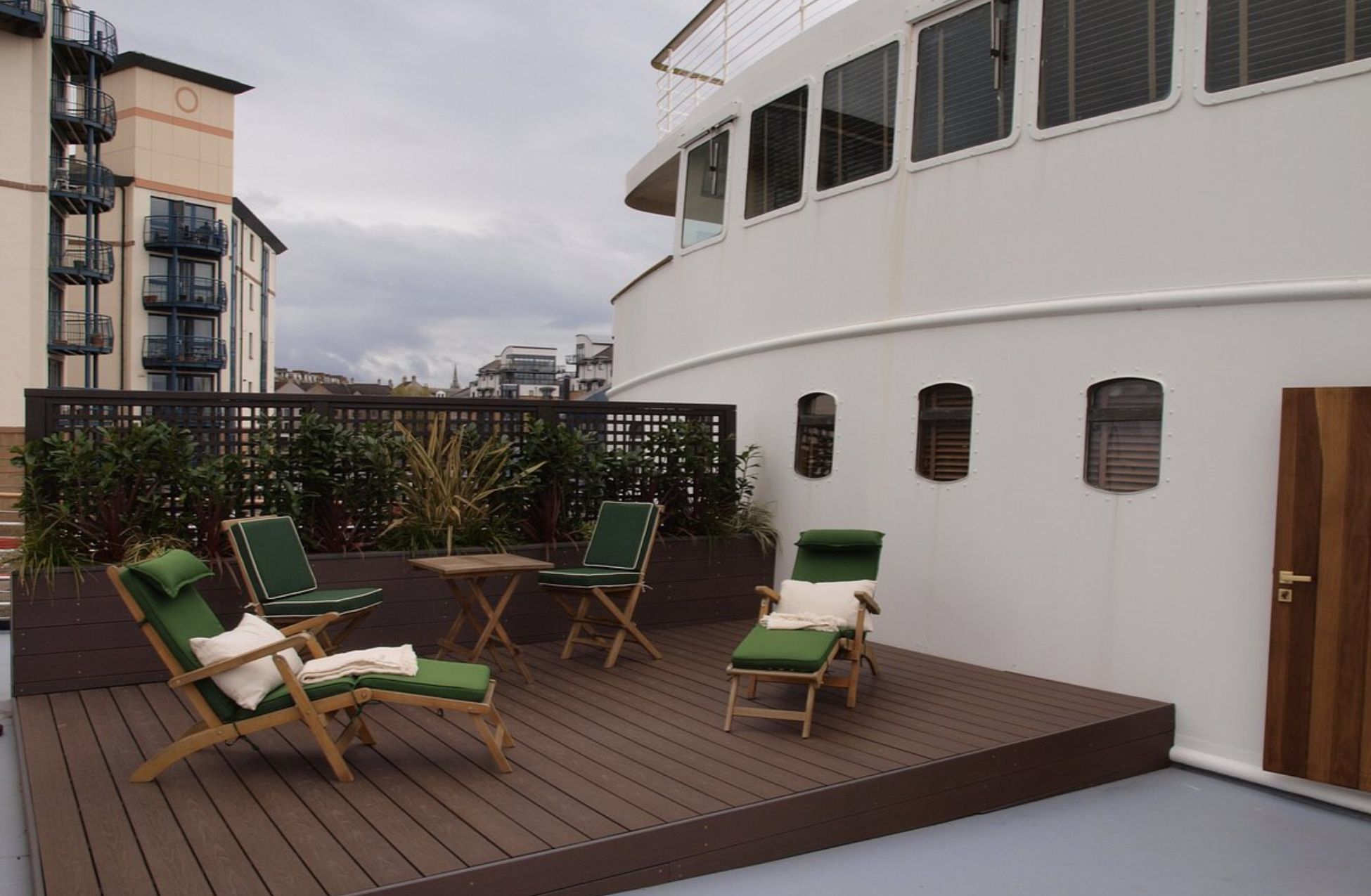 Not too far from the bustling Princes Street lies the architectural gem of The Glasshouse, a contemporary fusion of history and modern design. This striking hotel boasts an elegantly restored facade from the 19th century, giving way to a sleek glass exterior that invites natural light to flood its exquisite interiors.
Guests can choose from a selection of uniquely designed rooms and suites, each offering floor-to-ceiling windows, plush beds, and state-of-the-art amenities. The pièce de résistance is the magnificent rooftop garden, providing sweeping views of Calton Hill and the city's iconic skyline.
The Glasshouse's prime location places you at the heart of Edinburgh's New Town, making it the perfect base for your weekend exploration of Scotland's architectural treasures.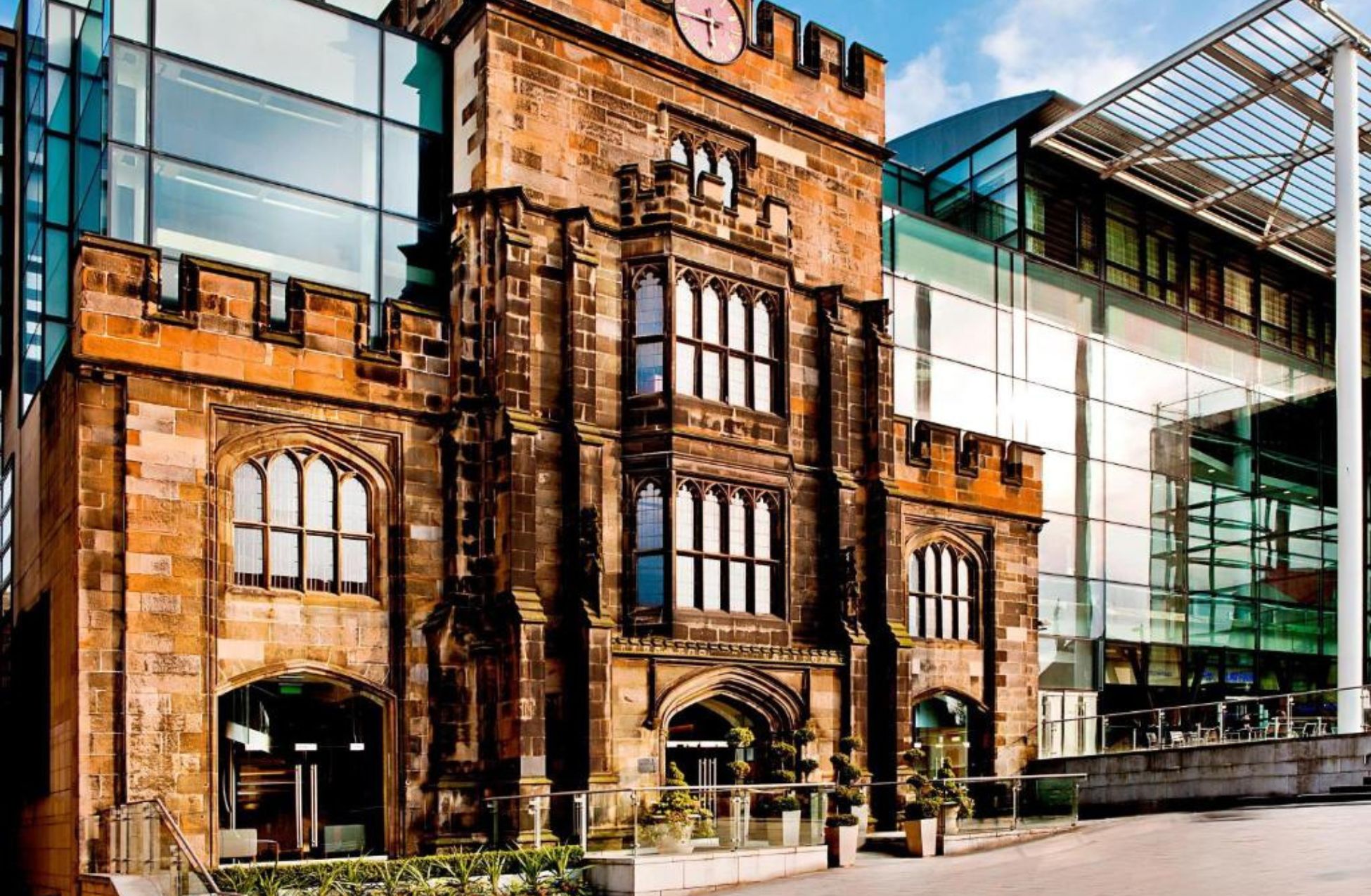 For a truly magical experience, immerse yourself in the awe-inspiring wonder of Prestonfield House. This luxurious boutique hotel is an embodiment of baroque grandeur, with its lavishly decorated rooms adorned with opulent fabrics, fine antiques, and whimsical touches reminiscent of JK Rowling's fantastical world of Harry Potter.
The hotel's esteemed restaurant, Rhubarb, serves enticing menus crafted from the finest Scottish ingredients, surrounded by plush velvet and shimmering chandeliers.
Set within extensive parklands and just moments away from Holyrood Palace and the National Museum of Scotland, this captivating hotel will leave you spellbound by its enthralling charm and indulgent allure.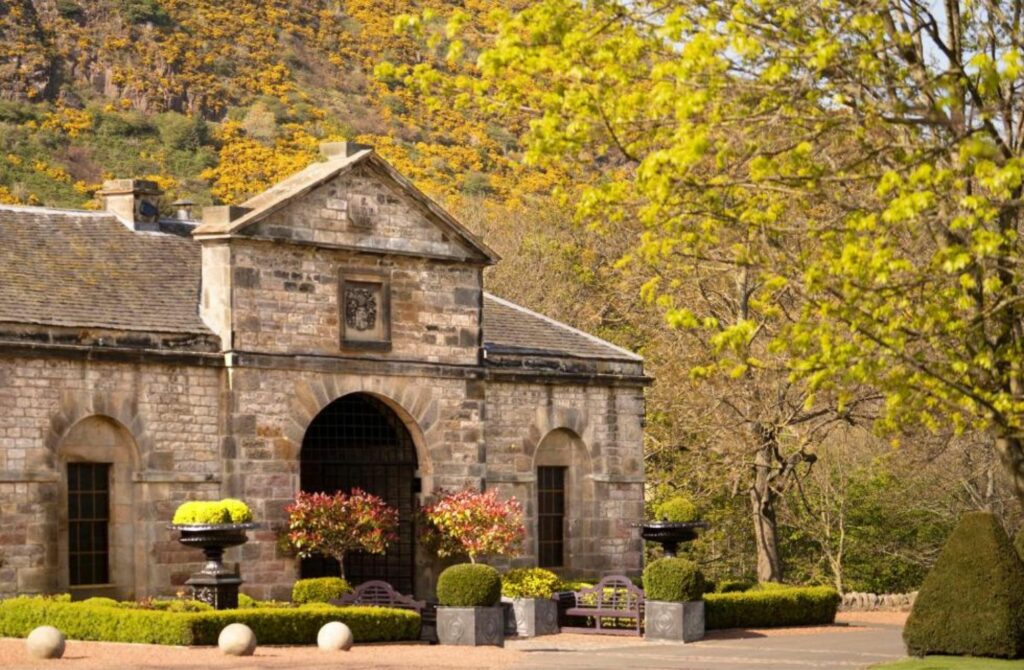 Experience the bewitching beauty of Edinburgh in these enchanting boutique hotels, each offering a distinctive space where historic elegance harmoniously intertwines with modern luxury. Your weekend getaway awaits, so surrender to the allure of Scotland's captivating capital and indulge in a pampered escape like no other.
Budget Hotels In Edinburgh
Edinburgh, a vibrant city steeped in history, offers a delightful selection of budget hotels for the discerning traveler, without compromising on comfort or style. For those seeking a tranquil haven, nestled amidst the beauty of Scotland's capital, these establishments deliver both charm and convenience.
Destiny Scotland Market Street Apartments, located in the heart of Edinburgh's Old Town, is an excellent choice for those desiring a central location while not breaking the bank. The modern apartments are tastefully designed with a nod to Scotland's cultural heritage.
You'll find yourself enamored with its alluring minimalistic design, and undoubtedly well-rested on the plush beds, ensuring you wake up refreshed for a day of exploration in the mystical city. With free Wi-Fi at your fingertips, stay connected and share your memorable experiences online.
Just a stone's throw away, you'll find the iconic Royal Mile, Edinburgh Castle, and Arthur's Seat, beckoning to be explored.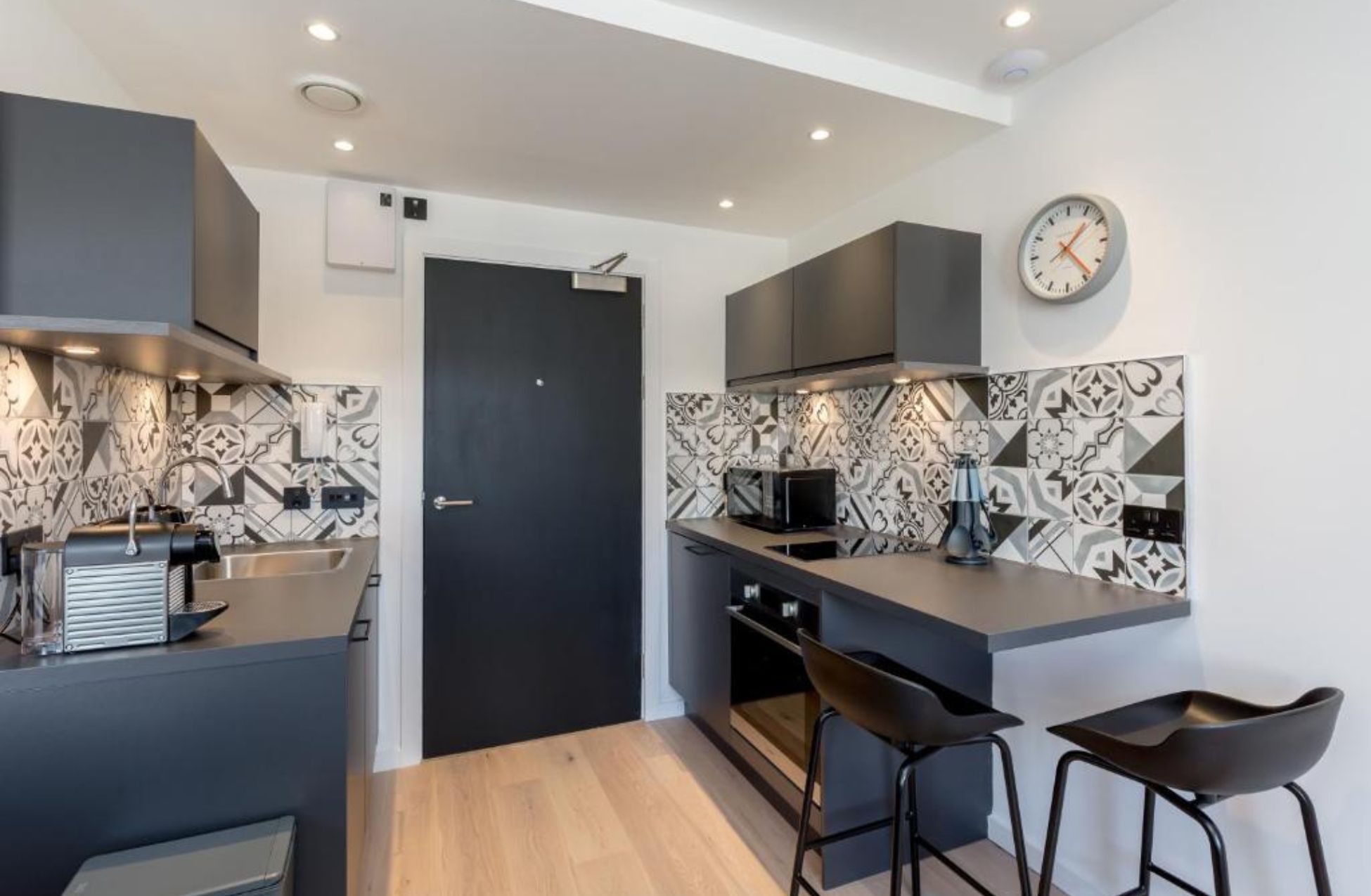 Mere moments away from the bustling Princes Street, Motel One Edinburgh gracefully rises above the city's skyline, beckoning weary travelers seeking an oasis within the city's delightful Southside district. This quaint budget hotel prides itself on its unique design and attentive service, evident in every carefully-crafted detail.
Enjoy unrivaled comfort in their elegant rooms, complete with comfortable beds, soothing lighting, and free Wi-Fi to keep you connected with the world beyond. With its central location, you are never too far from the city's highlights.
Take a leisurely stroll to the nearby Princes Street Gardens or embark on a tram ride, bound for the historic Royal Mile and Edinburgh Castle.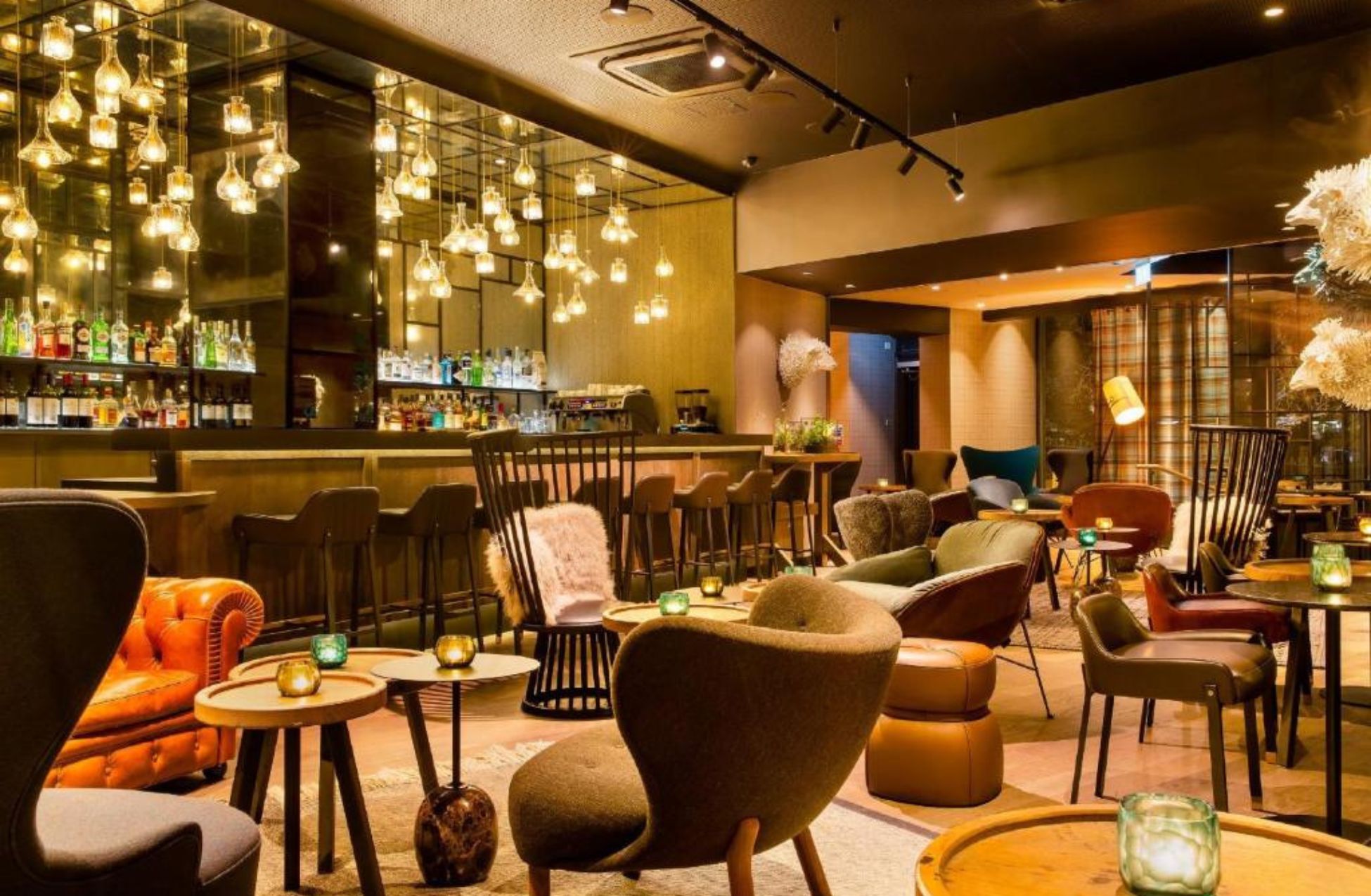 Britannia Edinburgh Hotel is another sublime choice, nestled within the verdant oasis of West End. Positioned on the banks of the tranquil Water of Leith, you'll find modern accommodations that blend effortlessly with the serene landscape, resulting in a splendid escape from the city's buzz.
Each room features a cozy bed, perfect for unwinding after a day of adventure, and free Wi-Fi, so you can effortlessly plan your next discovery. Situated in close proximity to the main train station, visitors will find it an effortless venture to explore Edinburgh's most captivating sights.
Soak in the vibrant atmosphere of the city as you uncover the enchanting stories that lie waiting to be uncovered.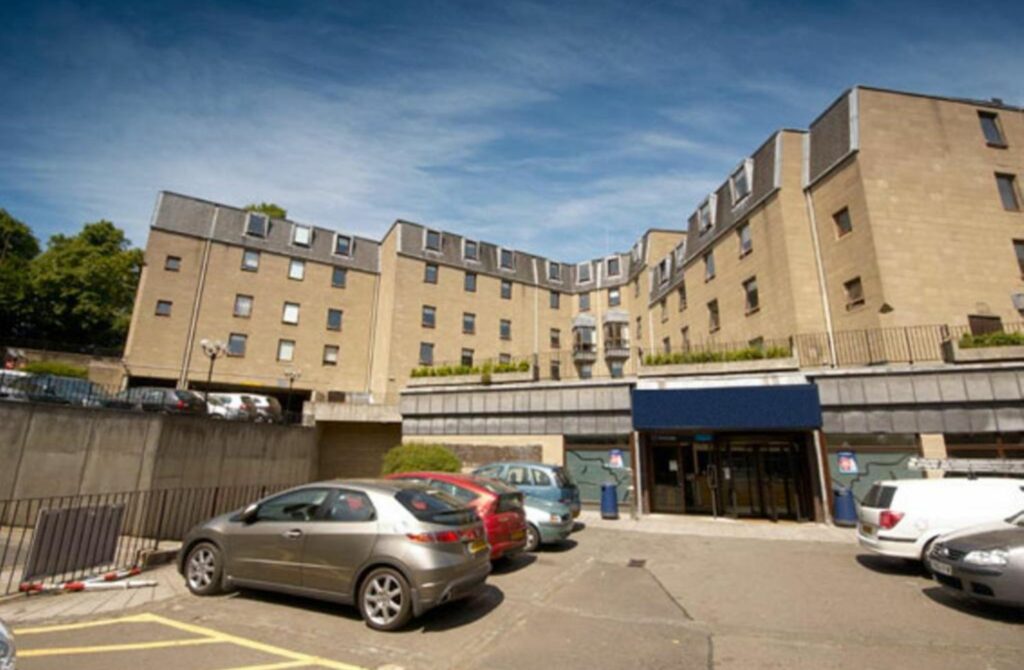 Regardless of your choice, rest assured that each of these budget hotels offers an inviting sanctuary amidst the bustling city of Edinburgh. With their superb locations, exceptional amenities, and tasteful designs, you're bound to have an unforgettable stay as you delve into the rich tapestry of Scotland's capital.
Begin your Scottish escapade by immersing yourself in the comfort and charm of these remarkable, budget-conscious accommodations.