Kuala Lumpur, Malaysia's bustling capital, weaves a rich tapestry of culture, architecture, and tantalizing cuisine. The best hotels in Kuala Lumpur understand the city's allure, enhancing the visitor's experience, by serving as gateways to this lively and diverse metropolis.
In a city where ultramodern skyscrapers stand beside historic mosques and temples, choosing the right accommodation can make or break your trip.
The city's skyline, punctuated by the iconic Petronas Twin Towers, captures the essence of Kuala Lumpur's unique blend of tradition and modernity. Strolling through the city streets, you'll find neighborhoods teeming with life and adorned with vibrant street art, bustling markets, and culinary delights that range from fragrant street food to fine dining.
But Kuala Lumpur isn't merely a feast for the eyes. The melody of diverse languages fills the air, reflecting a rich cultural heritage where Malay, Chinese, Indian, and Thai influences meld. A hotel that resonates with this cultural symphony can immerse you in the local lifestyle and offer guided pathways into the heart of this multifaceted city.
While you traverse the cultural crossroads of Kuala Lumpur, be sure to uncover unmissable things to do in Kuala Lumpur, Malaysia, from exploring its towering Petronas Twin Towers to delving into its vibrant street food scene and experiencing the bustling markets that embody the city's dynamic spirit.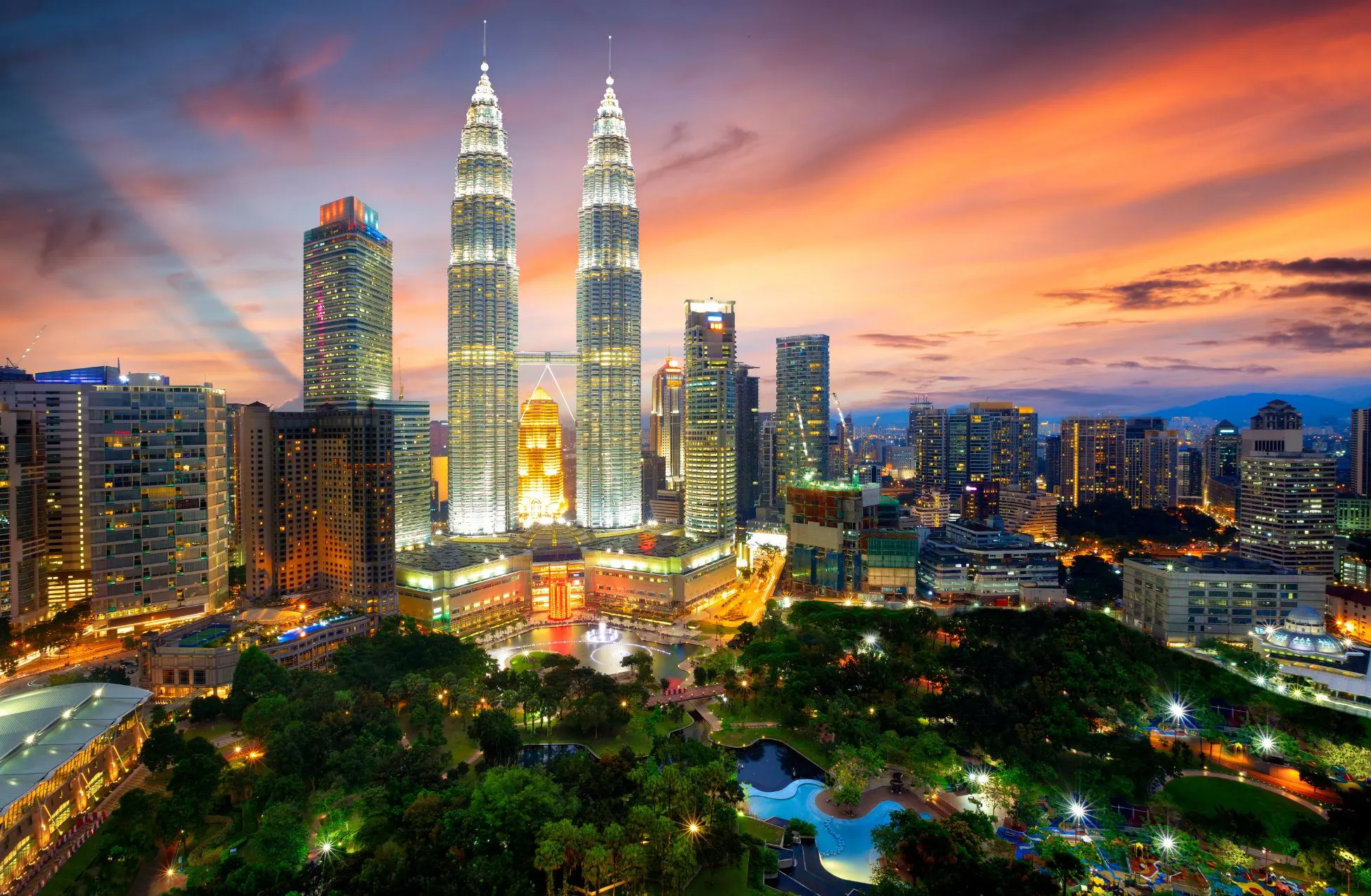 Nature lovers will find solace in Kuala Lumpur's green pockets, such as the lush Botanical Gardens or the exotic Bird Park. Whether you prefer a room with a view overlooking verdant landscapes or want easy access to these tranquil retreats, selecting the right hotel allows you to escape the city's hustle and reconnect with nature at your doorstep.
Shopping enthusiasts will discover a paradise, from sprawling malls to traditional markets. Accommodation that places you near these retail havens can elevate your shopping experience, making it convenient to explore and enjoy the city's commercial vibrancy.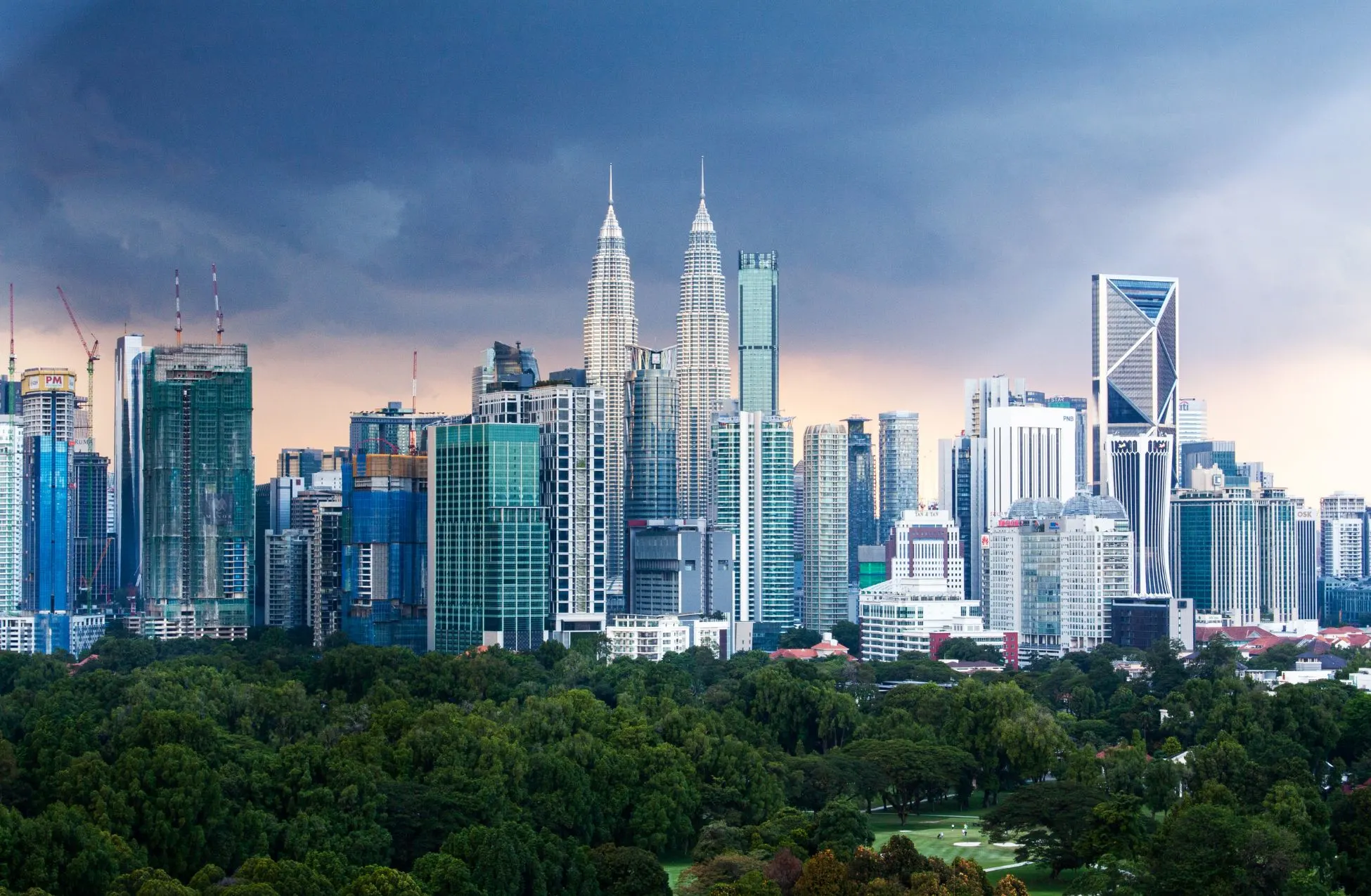 Kuala Lumpur's vibrant nightlife, with its array of rooftop bars and pulsating clubs, reflects the city's youthful energy. Staying in a location that connects you to this lively scene can add a sparkle to your evenings, without the need for extensive travel.
Ultimately, Kuala Lumpur is a city of contrasts, where serenity and frenzy, tradition and innovation coexist. The best hotels in Kuala Lumpur offer more than just a place to sleep; they are a curated experience, a strategic starting point, a comfortable retreat, and an integral part of your Kuala Lumpur journey.
Your choice here sets the tone, offering personalized pathways to explore and enjoy this dynamic city to its fullest.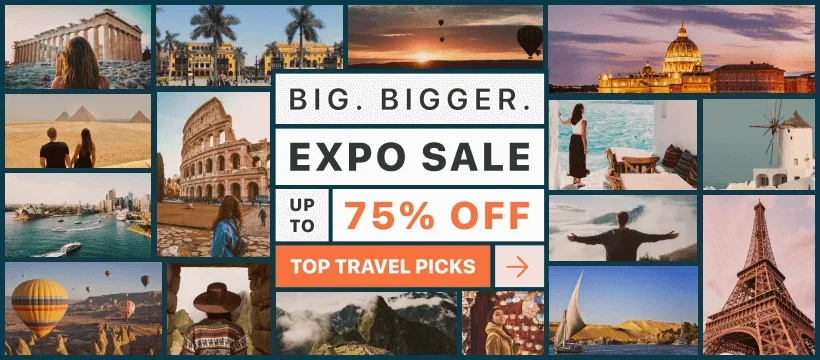 Luxury Hotels In Kuala Lumpur
Immerse yourself in the grandeur and opulence of Kuala Lumpur's finest luxury hotels, each offering impeccable service, unparalleled amenities, and captivating designs that leave you breathless.
The capital city of Malaysia is well-known for its stunning attractions, such as the Petronas Twin Towers, KLCC Park, and vibrant districts like Bukit Bintang, Chinatown, and Brickfields. So, let the magnificence of these four spectacular hotels in Kuala Lumpur inspire your next unforgettable escape.
The Mandarin Oriental Kuala Lumpur is an exquisite five-star destination that effortlessly marries modern luxury with park life. Nestled snugly in the bustling heart of KLCC, this elegant establishment boasts sensational views of the iconic Petronas Twin Towers and verdant KLCC Park right at its doorstep.
In between exploring the nearby treasures, pamper yourself at the hotel's soothing spa, a remarkably rejuvenating sanctuary offering unique experiences and treatments to help you unwind. Indulge your palate in their array of different bars and restaurants, each presenting a delightful culinary adventure.
The Mandarin Oriental's impressive list of lavish amenities is superbly complemented by its captivating design, making it a gem among Kuala Lumpur hotels.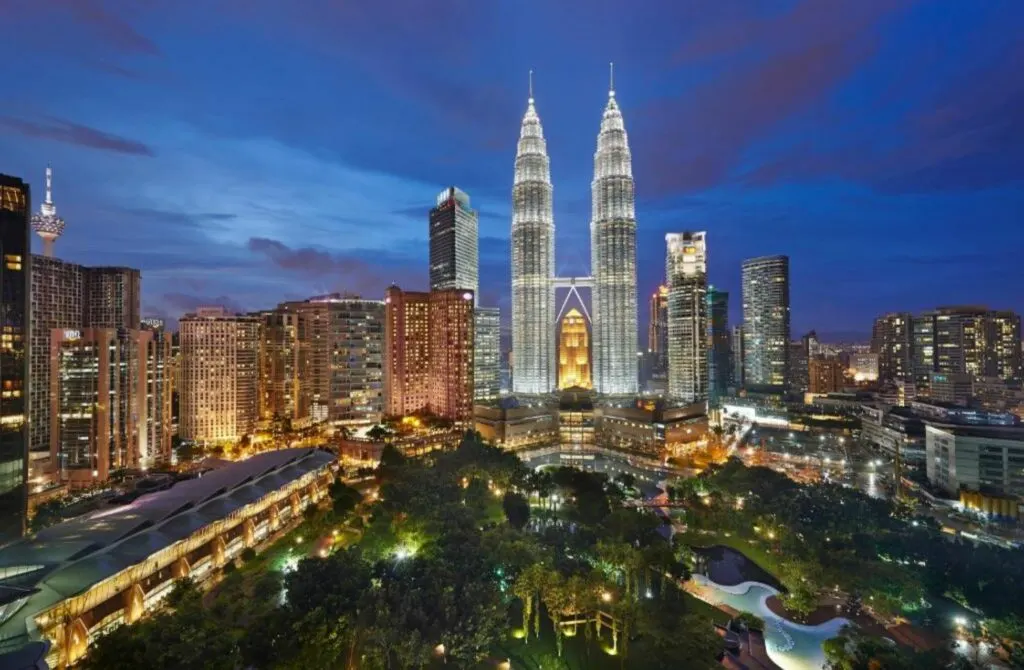 Banyan Tree Kuala Lumpur is a sanctuary of tranquility amidst the fast-paced lifestyle of Malaysia's capital. Centrally located at Pavilion, the hotel's breathtaking views stretch across the vibrant cityscape, while its proximity allows you to enjoy nearby attractions, including thrumming bars and opulent malls.
This luxurious oasis features top-notch facilities like the award-winning Banyan Tree Spa, where skilled therapists create an unrivaled holistic experience. Commanding a gastronomical presence, the hotel's Vertigo Rooftop Bar offers mouth-watering dishes and refreshing cocktails while overlooking the city's majestic skyline.
With its fusion of remarkable design and first-class amenities, Banyan Tree Kuala Lumpur stands regally as an epitome of refinement.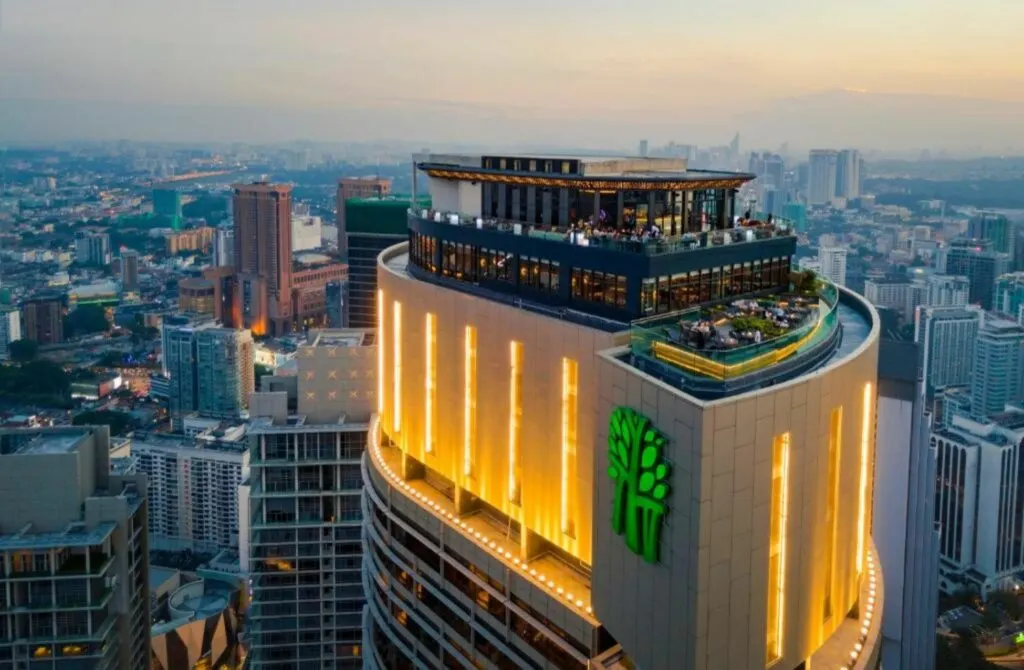 Introducing a new level of splendor, the Four Seasons Hotel Kuala Lumpur exudes contemporary elegance within the vibrant city. Located near the iconic Petronas Twin Towers, this striking hotel offers easy access to the city's cultural landmarks and sophisticated shopping malls, such as Suria KLCC and Pavilion.
Experience a taste of exquisite luxury in any of their uniquely designed rooms, with captivating views of the city or KLCC Park. Savor exceptional dining at their on-site restaurants, serving a diverse selection of culinary delights from around the globe.
Relax and recharge at their world-class spa, designed to provide an all-encompassing serenity that restores balance to your mind, body, and soul. The Four Seasons Hotel Kuala Lumpur is a true beacon of urban sophistication.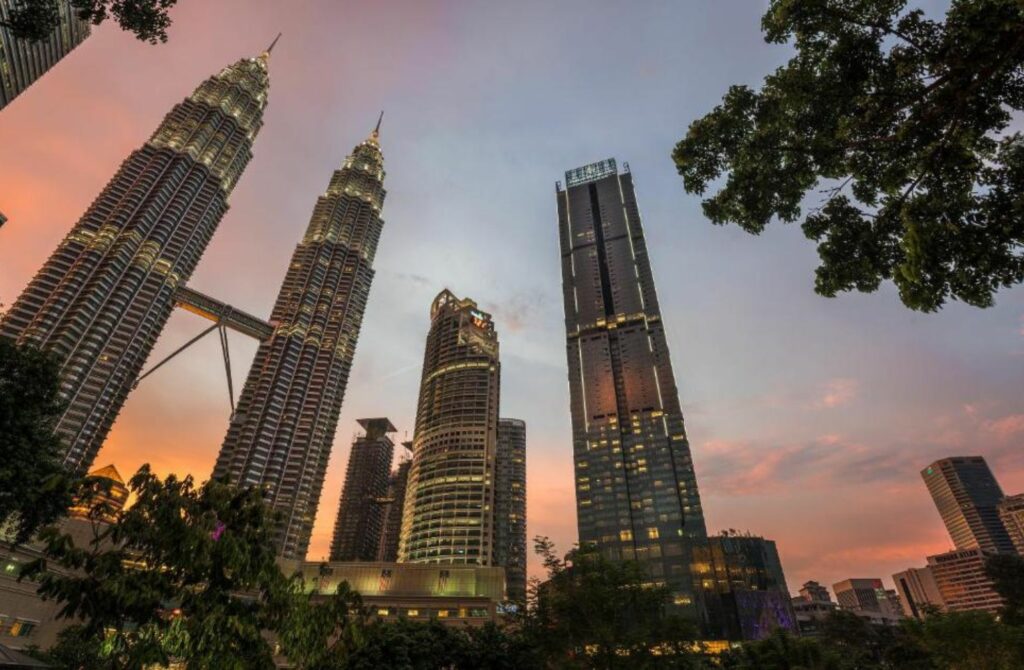 Ascend to luxurious heights with Crockfords At Resorts World Genting, the ultimate secret jewel perched high above Kuala Lumpur. Surrounded by the lush, verdant greenery of Genting Highlands, this opulent haven is a short escape from the bustling city heat and is just a stone's throw away from the world-renowned Genting Highlands Resort.
Rooms and suites at Crockfords are designed to envelop you in pure bliss and tranquility, giving you a rejuvenating retreat unlike any other. Indulge your senses in their fantastic range of dining options, from enchanting Chinese banquets to sumptuous Indian feasts.
With its intimate atmosphere, splendid design, and unique location, Crockfords At Resorts World Genting is the epitome of luxurious hospitality, promising an extraordinary experience you'll never forget.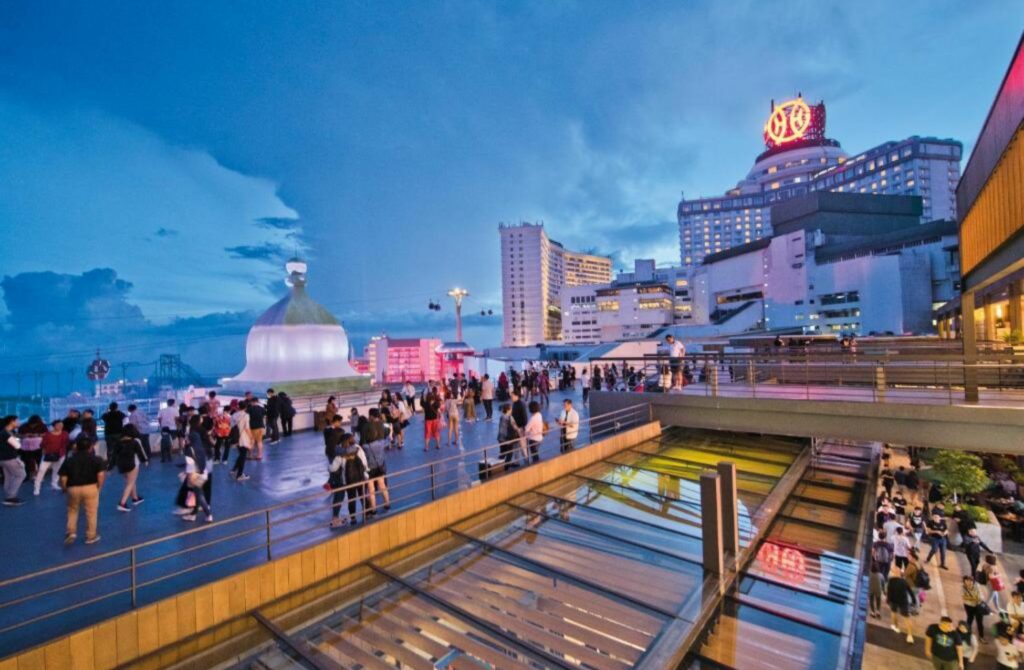 Boutique Hotels In Kuala Lumpur
Kuala Lumpur, a vibrant city with a wonderful mix of modern architecture like the extraordinary Petronas Towers, and rich cultural heritage offers some truly stunning boutique hotel options. With lavish amenities, unique designs, and stylish ambiances, these boutique hotels provide an experience that's both luxurious and alluring.
And while you explore the energetic streets of Kuala Lumpur, don't miss the chance to also venture beyond and discover the UNESCO world heritage sites in Malaysia, which provide a glimpse into the country's rich history and cultural significance.
Alila Bangsar Hotel is an outstanding choice for travelers looking to indulge in comfort and elegance. Nestled in the bustling heart of the city, this 40-story luxury hotel boasts incredible views of Kuala Lumpur's skyline.
With an exquisite infinity pool to unwind and soak in the panoramic vistas, Alila Bangsar Hotel provides the perfect sanctuary after a day spent shopping at Mid Valley Megamall or exploring the city center. The hotel's chic design and upscale amenities ensure guests are treated to a refined and sophisticated experience.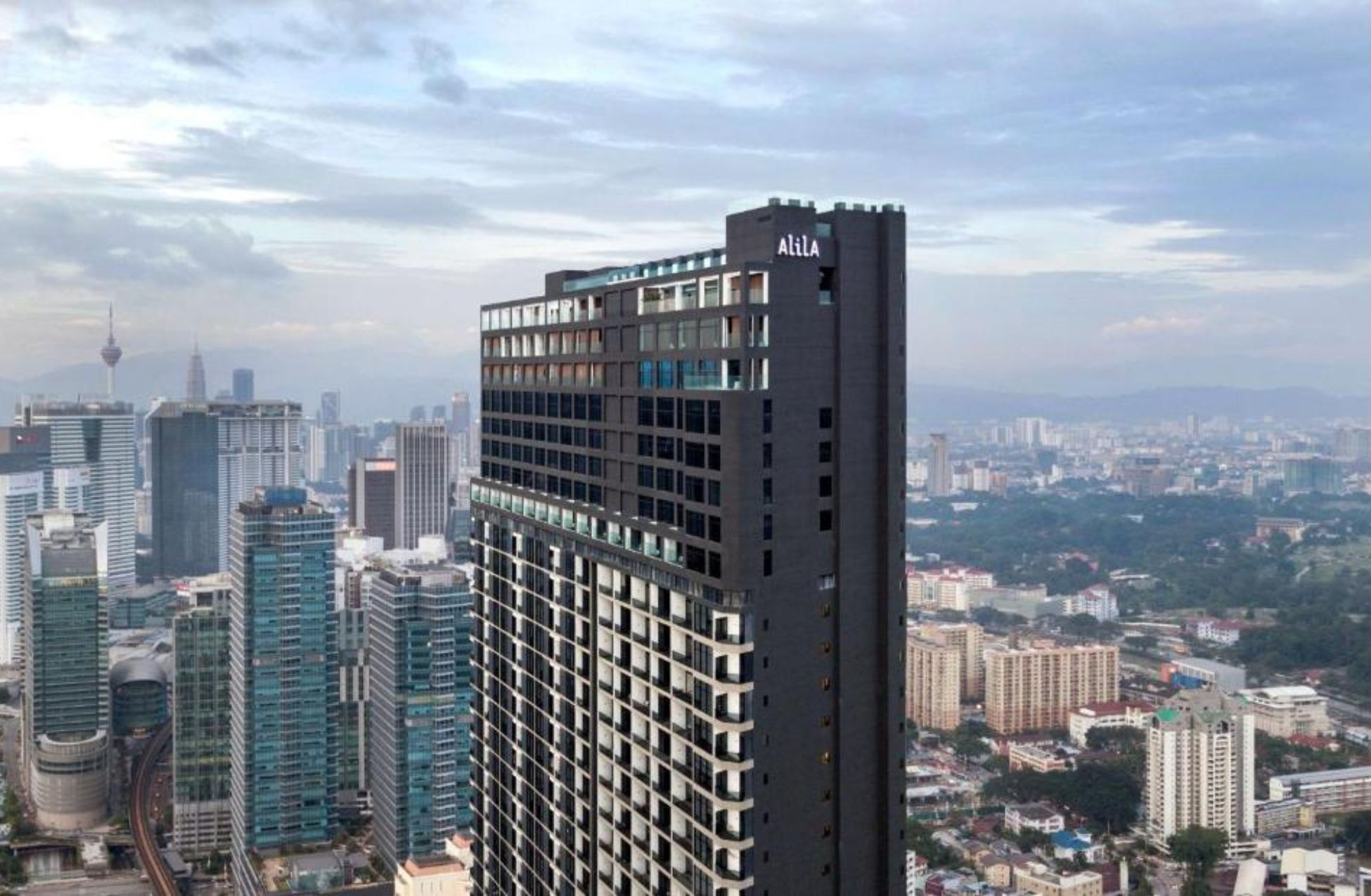 Another remarkable option is Lanson Place Bukit Ceylon, situated a stone's throw from the lively Jalan Alor food street. With its stylish, contemporary design, Lanson Place Bukit Ceylon seamlessly blends comfort and luxury.
Featuring elegantly furnished and spacious accommodations, this boutique hotel promises a sanctuary to return to after a day of exploring the city's exciting attractions. Its proximity to major landmarks, restaurants, and shopping centers, alongside top-notch amenities, render Lanson Place Bukit Ceylon an ideal base for an unforgettable stay in Kuala Lumpur.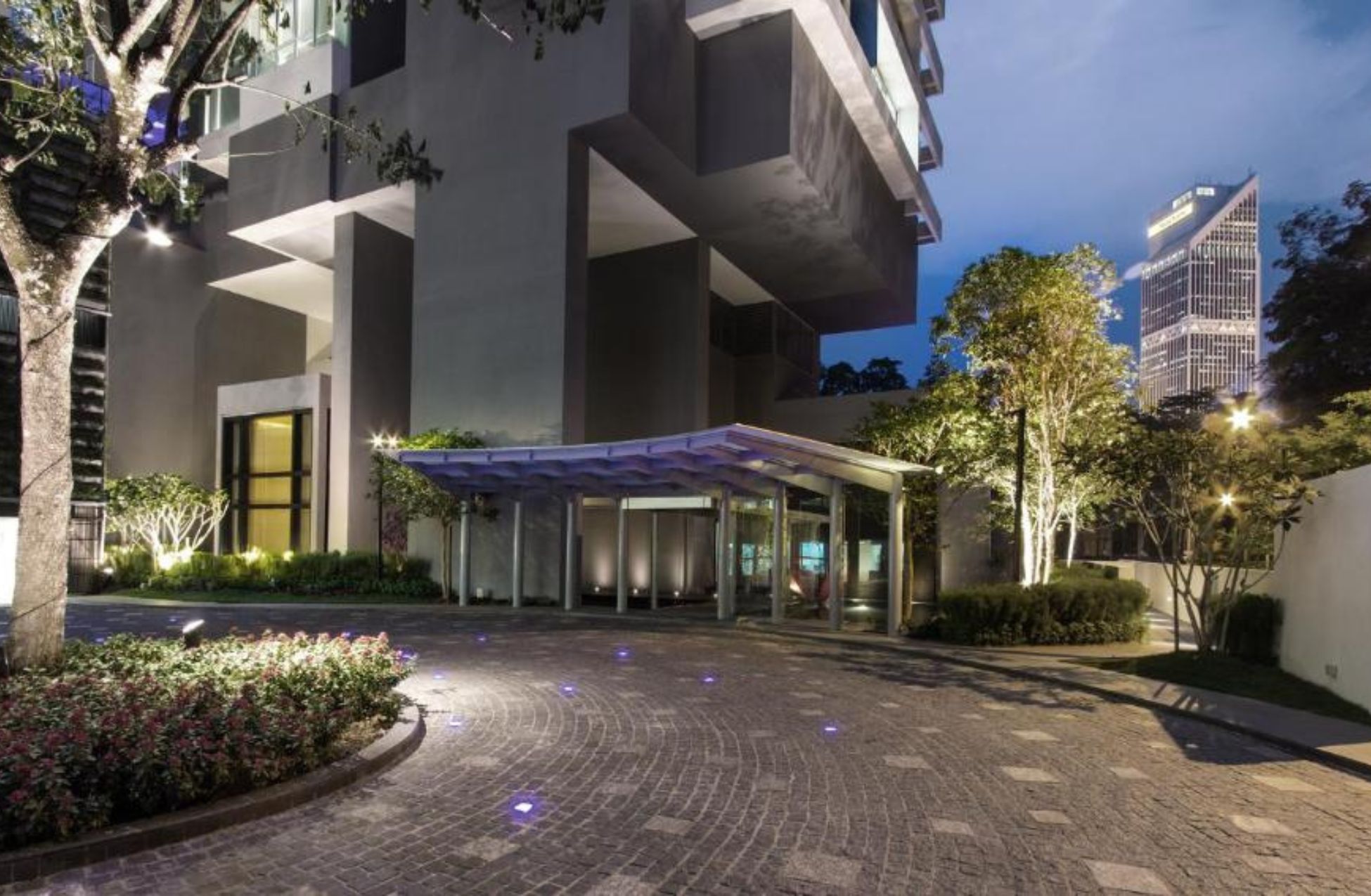 Yet another gem hidden within Kuala Lumpur's vibrant cityscape is the fabulous A&R Boutique Hotel. Set amid lush greenery, this hotel offers a serene retreat while also being conveniently located near renowned shopping and dining destinations. Flaunting allergy-free rooms and a beautifully landscaped garden, this elegant hotel places a strong emphasis on guest comfort.
The A&R Boutique Hotel also houses a delightful restaurant offering scrumptious local and international cuisine, ensuring you can indulge in culinary delights without even stepping out of its premises.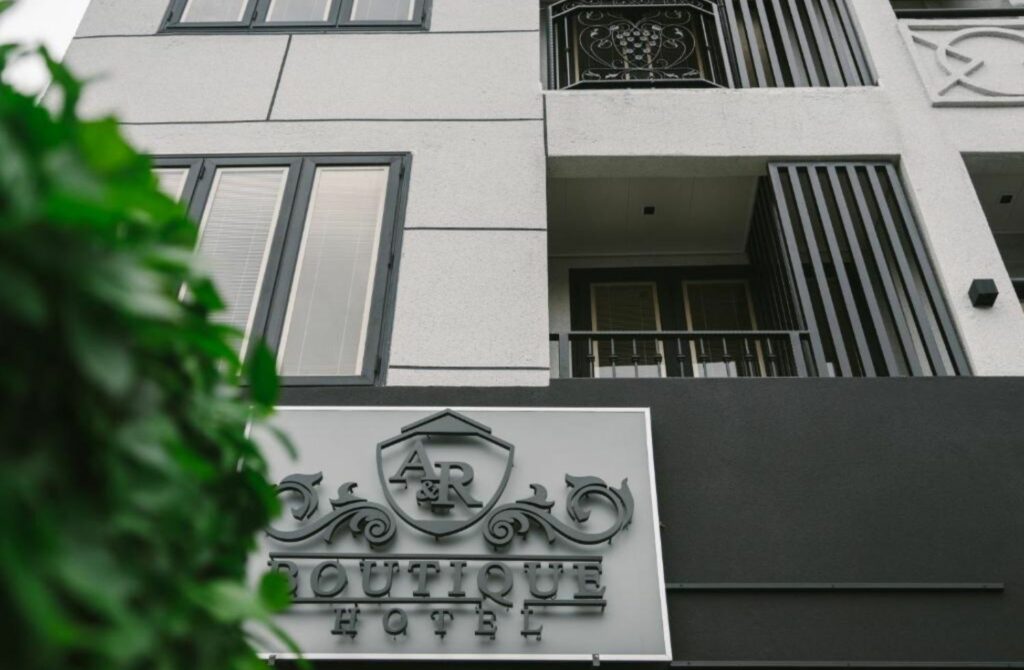 In conclusion, these boutique hotels in Kuala Lumpur each possess their unique charms and sensibilities. From stunning views of the skyline at the Alila Bangsar Hotel to the delightful vintage ambiance at The Clubhouse at Seventeen, travelers are bound to find a luxurious and convenient haven amidst the effervescent city of Kuala Lumpur.
So go ahead, book your stay today, and dive into a world of sheer indulgence and unforgettable memories.
And don't forget, when it comes to the most convenient and comprehensive way to navigate the city, the KL PASS is your top choice for exploring Kuala Lumpur. With its all-inclusive access to a diverse array of attractions and experiences throughout the city, the KL PASS ensures you make the most of your time in this vibrant metropolis.
Budget Hotels In Kuala Lumpur
Nestled amidst the lively city, Kuala Lumpur shelters a myriad of budget hotels that cater to your needs without breaking the bank. These superb hotels offer a comfortable stay, giving you quick access to street food, shopping malls, Merdeka Square, and various things to do.
Let us illuminate your path to some of the best budget hotels in Kuala Lumpur, each offering a unique experience with incredible value.
Situated in the heart of Kuala Lumpur's Chinatown, Yu Hotel is a 2-star paradise enveloped by the city's rich culture. Known for its superb location, the hotel is just a short walk from the metro station, making it convenient for guests to venture out and explore the neighborhood.
Dive into the culinary scene of Kuala Lumpur as you relish the street food delicacies in its vicinity, or wander through the nearby shopping malls for an ideal retail therapy.With a sleek facade and remarkable interiors, Yu Hotel's design effortlessly intertwines tradition with modernity.
Catering to all your needs, the hotel offers a 24-hour front desk, an ATM, and complimentary Wi-Fi. The non-smoking property prioritizes the comfort and satisfaction of its guests, enticing you with an inviting and budget-friendly experience.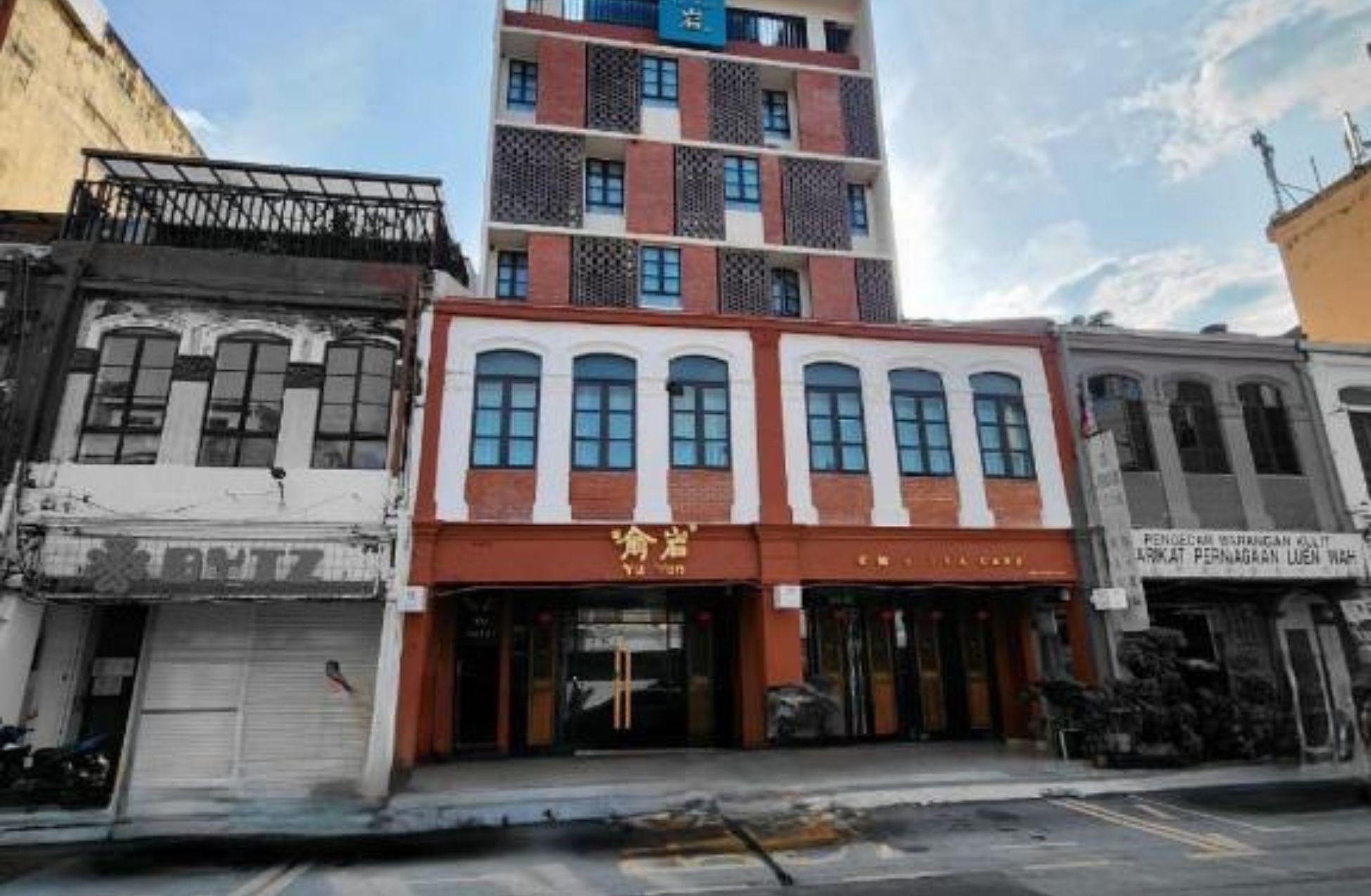 For those seeking a cozy sanctuary near the city's transport hub, Hotel Sentral KL is your perfect match. Established in the Brickfields area, the hotel stands proudly near the KL Sentral Station, offering exceptional accessibility to public transportation.
Designed to provide a serene atmosphere, the hotel is ideal for both leisure and business travelers seeking a peaceful yet affordable stay in Kuala Lumpur. Hotel Sentral KL boasts a wide range of amenities, including free Wi-Fi, comfortable rooms, and excellent views of the city.
Its strategic location ensures you're just a stone's throw away from some of Kuala Lumpur's finest attractions. Rest assured, the hotel's dedicated staff will ensure your stay is nothing short of extraordinary.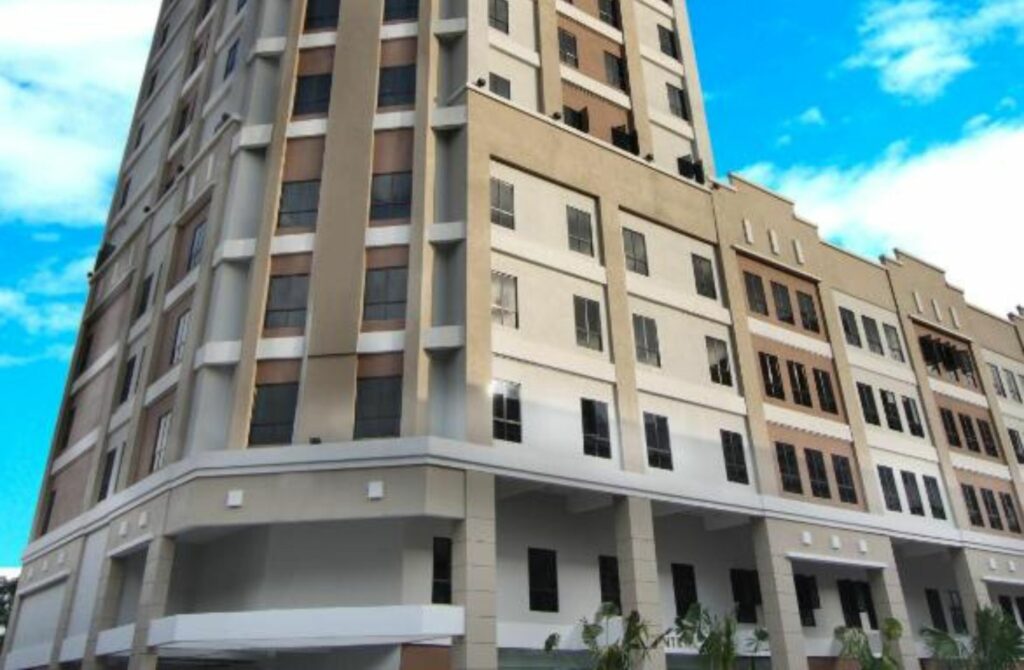 Each of these budget hotels in Kuala Lumpur is nothing short of a hidden treasure, offering unique experiences without compromising on quality. With mesmerizing street food, stunning malls, and numerous things to do in the vicinity, these hotels offer a plethora of opportunities to make your escape to Kuala Lumpur an experience of a lifetime.
So waste no time, embrace the adventure, and let these budget hotels play host to your Kuala Lumpur escapade!
Hotels With A View In Kuala Lumpur
Step into the realm of opulence and luxury as you experience the breathtaking Grand Hyatt Kuala Lumpur. Nestled elegantly in the city centre, this five-star hotel offers unparalleled views of the stunning Petronas Twin Towers and the vibrant cityscape. The contemporary design, fused with Malaysian artistry, creates a delightful ambiance to indulge your senses.
Wake up each morning to the mesmerizing vista of the city's architectural marvels and skyline from the comfort of your room. Delight in the sumptuous array of culinary delights at the hotel's fine-dining restaurants, or unwind by the pool with a refreshing cocktail.
Spend your evenings strolling through the lush gardens and revel in the pleasant weather as you explore KLCC Park, which is just a stone's throw away. Feel the pulsating energy of the city with Chinatown and the bustling shopping district of Suriaklcc within reach.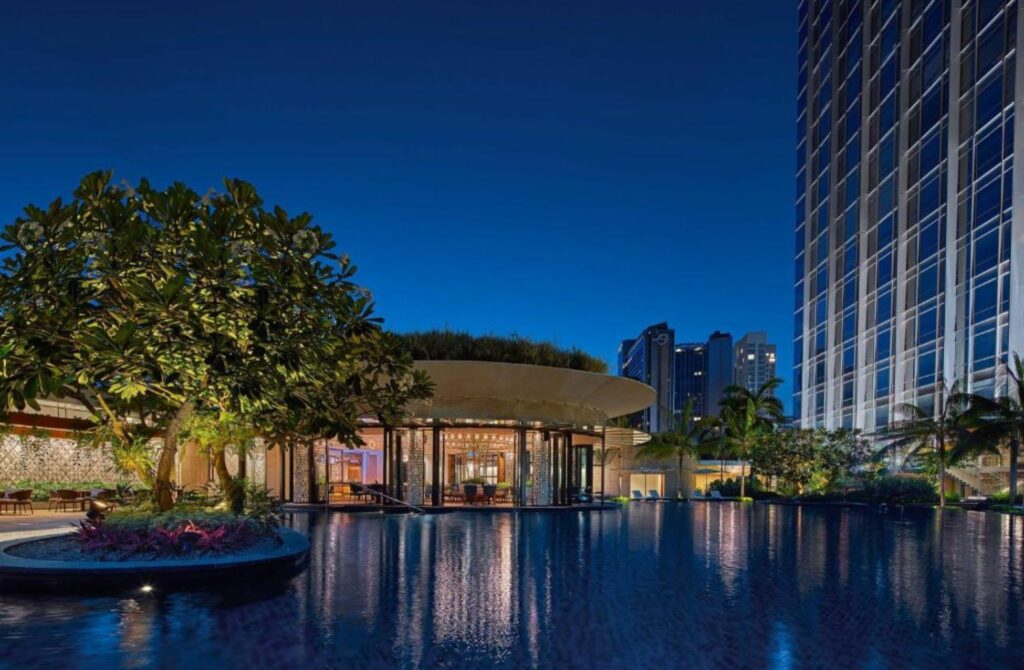 Discover the epitome of elegance and comfort at the DoubleTree By Hilton Kuala Lumpur, perfectly positioned within the city's Golden Triangle. Admire the stunning views of the iconic Petronas Twin Towers from your well-appointed Terrace Suite, Executive Suite, Deluxe Twin Room, or Double Room, each thoughtfully designed to elevate your senses.
This luxurious sanctuary combines modernity with traditional Malaysian charm to create an unforgettable experience for its guests. Apart from the awe-inspiring views of KLCC, guests of the DoubleTree By Hilton Kuala Lumpur can indulge in delightful gastronomic experiences ranging from Malaysian to international cuisines.
Rejuvenate yourself with a dip in the hotel's picturesque pool, or surrender your senses to the soothing sanctuary of the spa. With Chinatown, the eclectic quarters of Chow Kit, and the bustling city centre in close proximity, there is never a dull moment during your stay.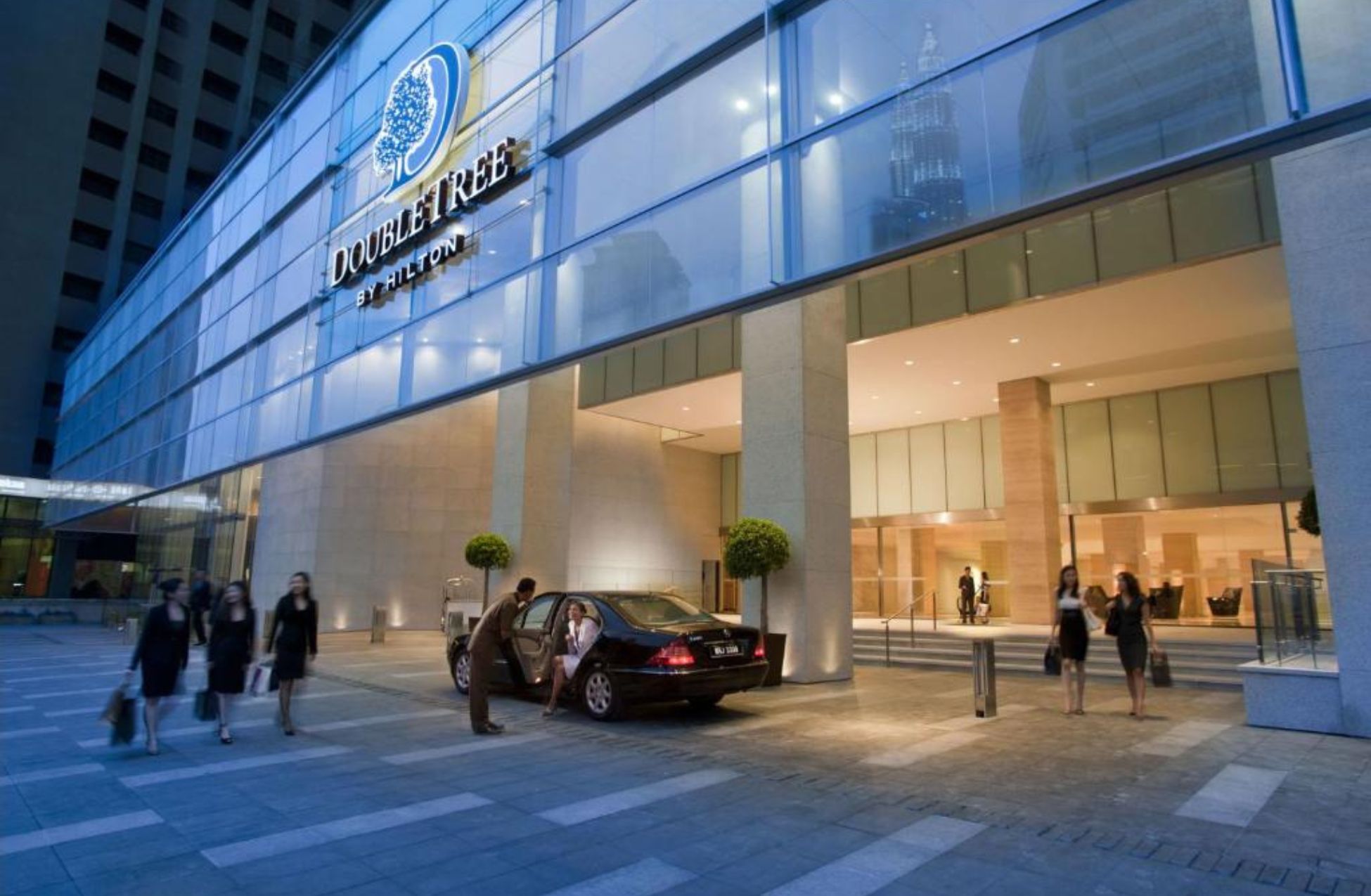 A beckoning oasis amidst the bustling city, the Hilton Kuala Lumpur boasts panoramic views of the serene Lake Gardens. Located adjacent to the Nu Sentral Mall in KL Sentral, this iconic 5-star property is an ideal haven for travelers seeking luxury and serenity.
It offers exquisitely furnished rooms and suites designed to enrich your stay and leave you enraptured by the surrounding vistas. Savor exquisite culinary creations at the hotel's award-winning restaurants or enjoy a refreshing cocktail by the azure waters of the pool.
Indulge in rejuvenating therapies at the tranquil spa, invigorate yourself at the state-of-the-art fitness center or simply relax and take in the enchanting Garden views. With easy access to the bustling city center, Suriaklcc, and the vibrant Chinatown, Hilton Kuala Lumpur promises an alluring stay for the discerning traveler.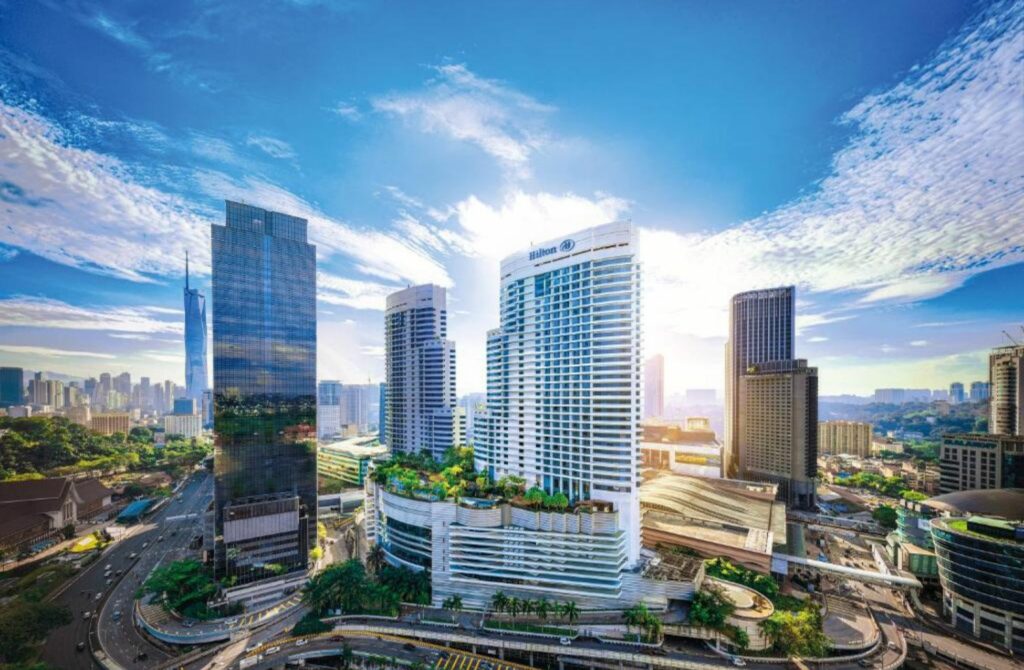 Perched high above the bustling streets of Kuala Lumpur awaits a gem waiting to be discovered – the Bangsar Trade Centre By Airhost. This chic property delights the senses with expansive city views and exquisite attention to detail.
The prominant tower rises majestically in the vibrant Kuala Lumpur skyline, enticing guests to embark on a sojourn of comfort and elegance.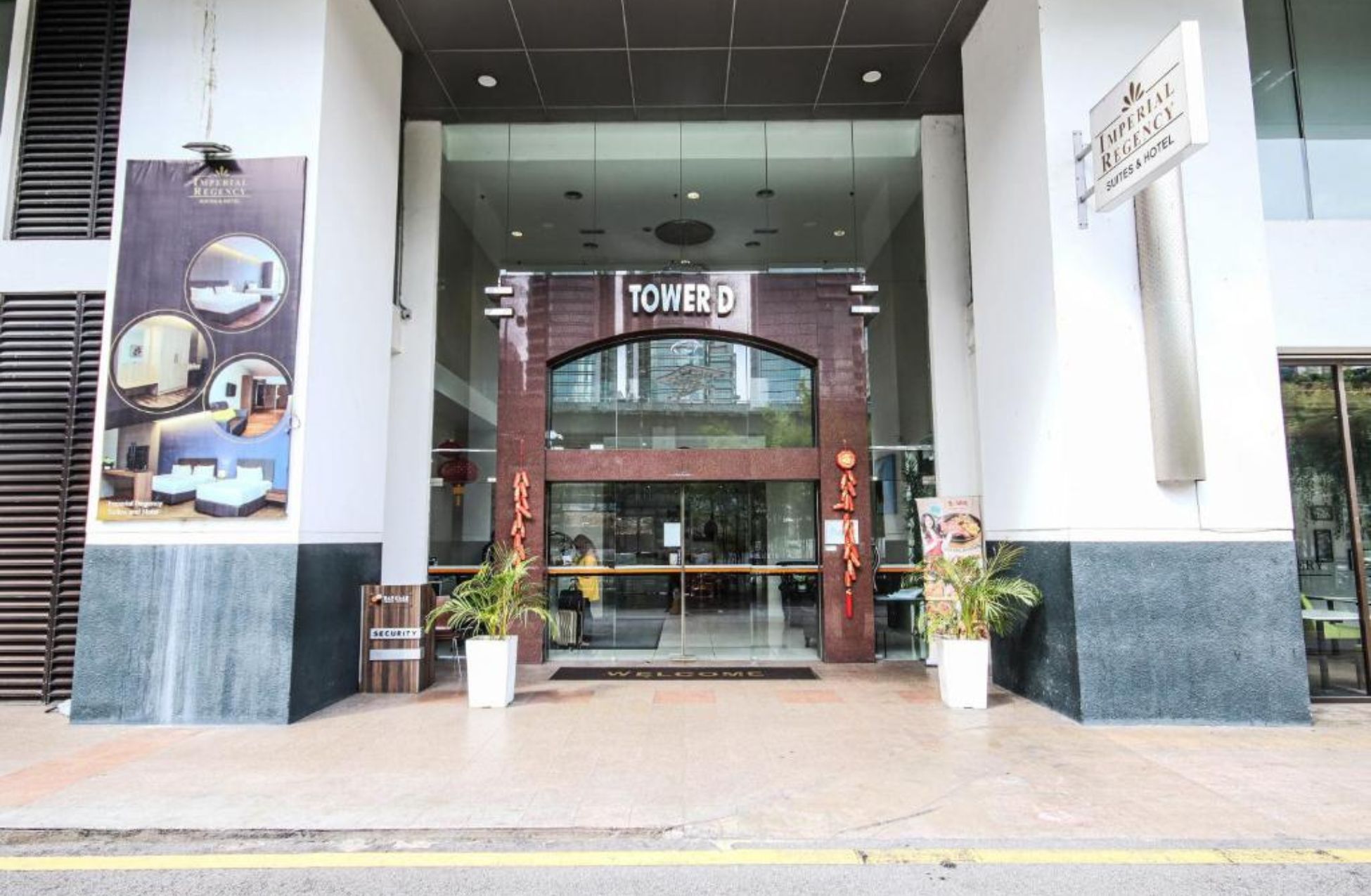 Relish the pulsating energy of Kuala Lumpur from the gloriously designed lounge area or bask in the dizzying sights of the city from your private terrace. Adjacent to the Jalan Pantai Baharu, this contemporary accommodation offers easy access to the city centre, Chinatown, and the renowned Chow Kit neighborhood.
At Bangsar Trade Centre by Airhost, you're not just booking a room, you're reserving a front-row seat to a captivating performance of city lights and boundless urban splendor.
Hotels With A Pool In Kuala Lumpur
Imagine waking up in the heart of Kuala Lumpur, eager to take a dip in a serene pool with a stunning skyline backdrop. Look no further, as these luxurious hotels boast remarkable swimming pools and an array of top-notch amenities, ensuring an unforgettable stay in this bustling metropolis.
The Ascott Star KLCC is a five-star sanctuary nestled in the vibrant downtown Kuala Lumpur. This exquisite hotel features an awe-inspiring outdoor swimming pool where you can invigorate your senses amidst panoramic city views.
As a guest, you are also pampered with access to a state-of-the-art fitness center, soothing sauna, and numerous gastronomic delights within walking distance. Designed for the discerning traveler, the Ascott Star KLCC offers spacious suites adorned with contemporary furnishings and lavish amenities that harmoniously blend comfort and sophistication.
Another enticing oasis is the KLoe Hotel, a stylish boutique hotel in Kuala Lumpur that exudes artistic charm. Upon entering, you'll be spellbound by the hotel's unique design and its dedication to supporting local talents and craftsmanship. The real showstopper, however, is the swimming pool which doubles as an Instagram-worthy photo spot.
Indulge in the tranquil waters of the pool, surrounded by lush greenery and unparalleled skyline views. With a spacious fitness center on-site, guests can effortlessly maintain their fitness routine during their stay. Impeccable service accompanies the hotel's meticulously designed rooms, making it the perfect retreat for both the leisure and business traveler.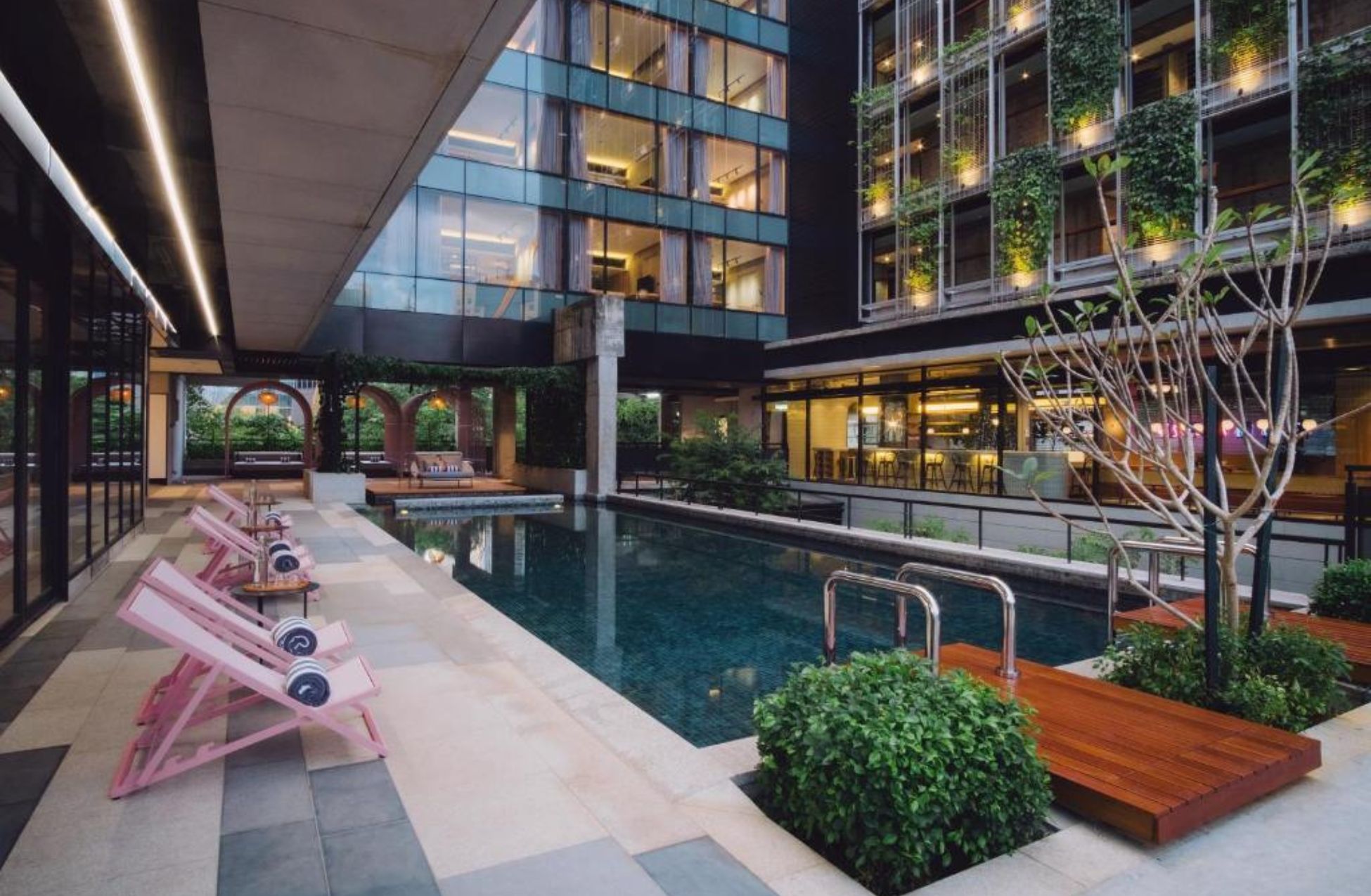 Take the plunge and immerse yourself in the luxurious poolside experiences at these stunning Kuala Lumpur hotels, where the unparalleled amenities and exceptional service create memories that will last a lifetime.
Hotels With Free Parking In Kuala Lumpur
Located in the vibrant city of Kuala Lumpur, these exquisite hotels not only offer top-notch amenities, but also the convenience of free parking for a hassle-free stay. Make your vacation or business trip even more enjoyable by choosing one of these outstanding establishments.
The Oakwood Hotel & Residence Kuala Lumpur exudes sophistication and style, situated at the prestigious address of 222 Jalan Ampang. This incredible hotel boasts impressive city views, offering a serene escape from the bustling urban vibe.
Just a short distance from public transport and iconic landmarks like Merdeka Square and the National Mosque of Malaysia, exploring the city has never been easier. With a stunning outdoor pool, a relaxing hot tub, and a lush garden, guests can unwind and indulge in their leisure time.
Featuring spacious rooms and luxury design elements, Oakwood Hotel guarantees an unforgettable stay with excellent review scores from satisfied guests. The price per night is absolutely reasonable, ensuring great value and satisfaction for discerning travelers.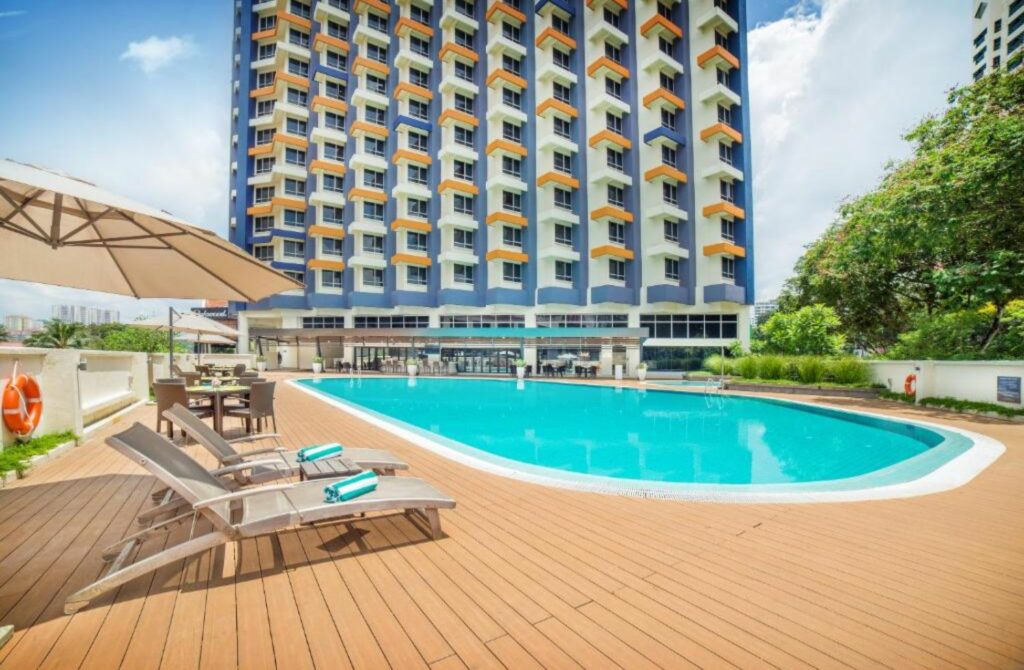 The Ruma Hotel And Residences is an upscale and romantic establishment nestled in the heart of Kuala Lumpur's Golden Triangle. This remarkable hotel not only offers an unmatched location but also takes inspiration from traditional Malaysian design with modern flair.
With top attractions like the Islamic Arts Museum Malaysia and Berjaya Times Square easily accessible, guests can immerse themselves in the city's rich culture and shopping experiences. At The Ruma Hotel, each elegant room combines comfort and style, complete with free WiFi and private parking for a stress-free stay.
The hotel's proximity to lush parks and gardens creates a perfect balance of urban excitement and verdant tranquility.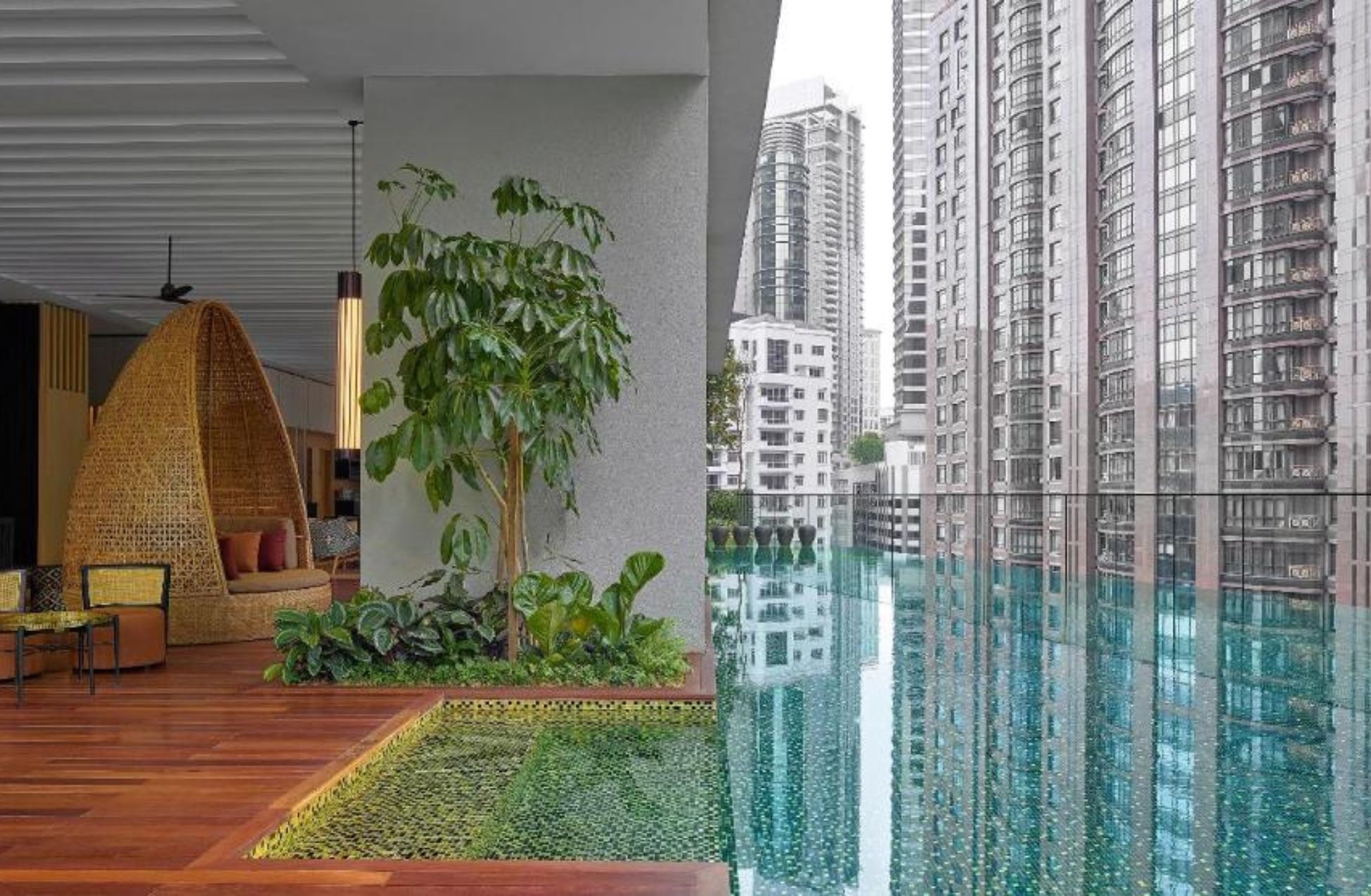 Each of these incredible hotels offers guests a unique and unforgettable experience. Take in the magnificent sights, sounds, and tastes of Kuala Lumpur while enjoying the comfort and convenience of these fine establishments. Don't wait, book your stay in one of these amazing hotels today and make your trip to Malaysia's capital city an experience of a lifetime!