Oaxaca, Mexico, a vibrant city bursting with history, color, and culture, invites you to immerse yourself in its timeless allure. The quality of your stay hinges on the accommodations you select, with the best hotels in Oaxaca, Mexico, promising to elevate your experience from pleasant to unforgettable.
Here, where the air resonates with the pulsating rhythm of Mexico's heart, every day unfurls like a well-woven tapestry of indigenous culture, colonial charm, and modern dynamism, offering a plethora of captivating places to visit in Mexico that will leave you enchanted. Walking through Oaxaca's cobbled streets, you absorb the city's essence, where past and present coexist harmoniously.
Zócalo, the city's central square, vibrates with life and laughter, as locals and travelers alike congregate amidst historic architecture and inviting eateries.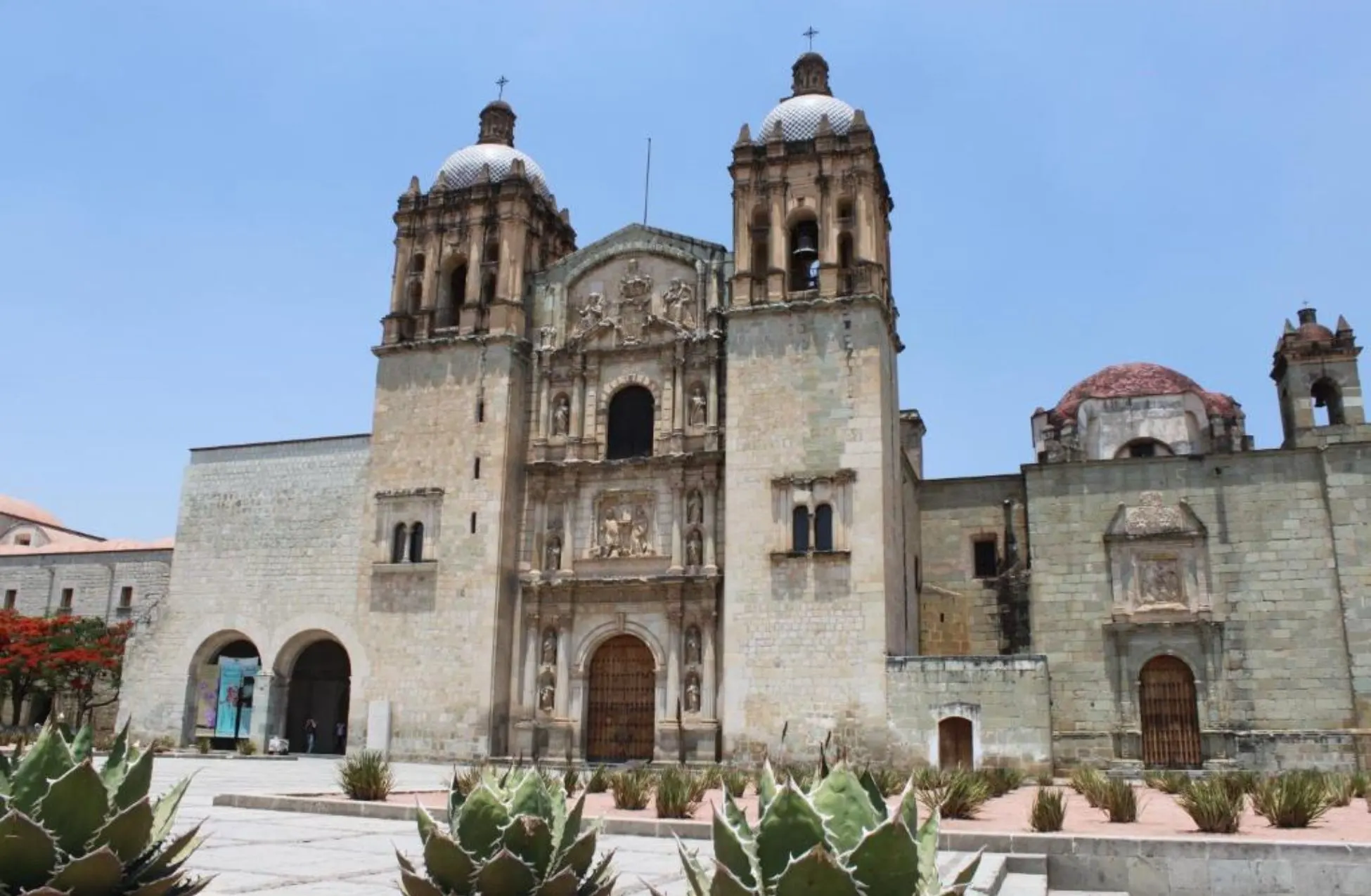 But what truly accentuates the enchantment of your Oaxacan journey is your choice of accommodation, where you can embark on a delightful exploration of fun cultural, culinary, and creative things to do in Oaxaca City, immersing yourself in the vibrant local culture and flavors. The best hotels in Oaxaca, Mexico, offer more than just a place to rest. They encapsulate the spirit of the city, making you feel at home while simultaneously unraveling the rich Oaxacan tapestry right at your doorstep.
A room overlooking the city's skyline transforms into a private theater, each dawn and dusk a distinct performance painted in vibrant hues. Lush courtyards echo the area's natural beauty, while rooftop terraces provide panoramic views, and in-house eateries serve culinary masterpieces that tantalize your taste buds with Oaxacan flavors.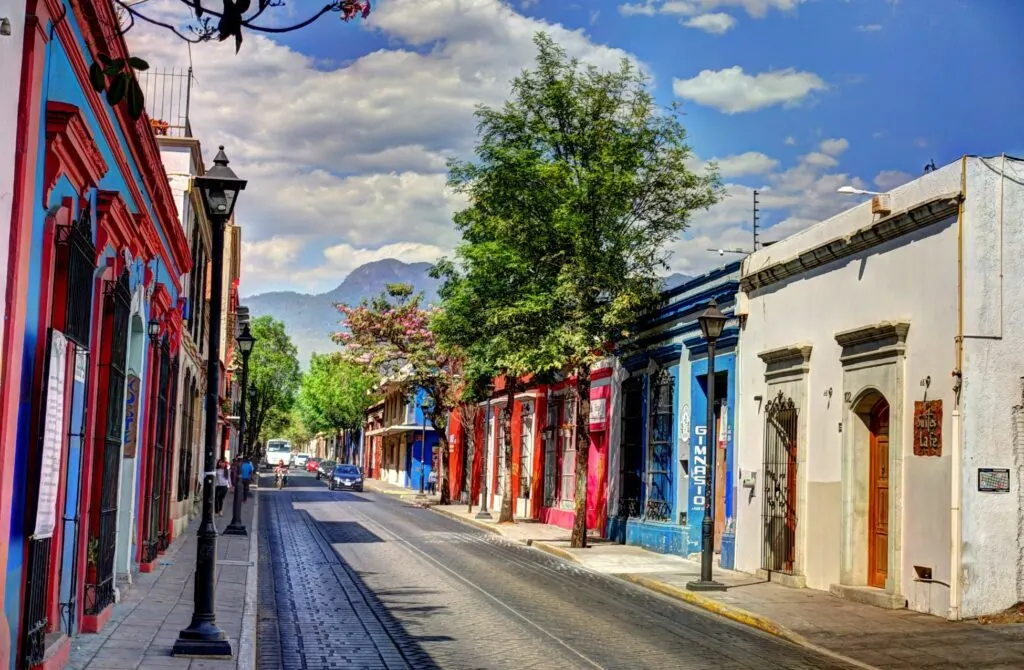 The city's rhythm permeates your stay, with its melody reaching your room through open windows, its tale narrated by the architecture of your dwelling. By choosing the right place to rest your head, you become a part of the city's unfolding narrative, etching your own chapter into its age-old story.
Let the best hotels in Oaxaca, Mexico, complement your voyage. Let them enhance your exploration, provide sanctuary after your adventures, and become your home as you discover the enchanting rhythm of Oaxaca. Unraveling this captivating city begins with choosing your perfect sanctuary – because in Oaxaca, your stay isn't just about accommodation, but a voyage into the city's heart and soul.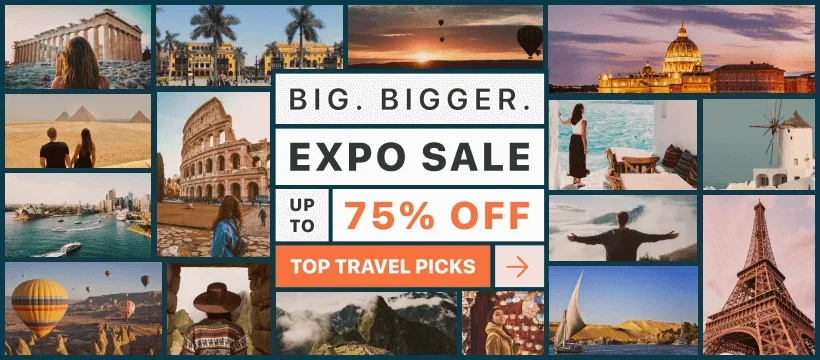 Luxury Hotels In Oaxaca
As you explore Oaxaca, Mexico, you'll find several luxurious 5-star hotels that cater to your every need, offering you the ultimate experience in comfort and indulgence, while providing convenient access to an array of exciting things to do in Mexico, making them exceptional options to consider during your stay in this beautiful city.
Quinta Real Oaxaca is an architectural gem located in the heart of Oaxaca's historic center, just steps away from the city's main attractions. The hotel's building, originally a 16th-century convent, has been beautifully restored to create a unique ambiance showcasing the rich history of the city. As a guest, you'll be captivated by Quinta Real Oaxaca's stunning courtyards, lush gardens, and elegant colonial-style architecture.
The hotel's luxurious amenities include an exquisite restaurant, a beautiful swimming pool, and top-notch event facilities. Rest assured that your stay at Quinta Real Oaxaca guarantees a memorable experience in this magnificent city.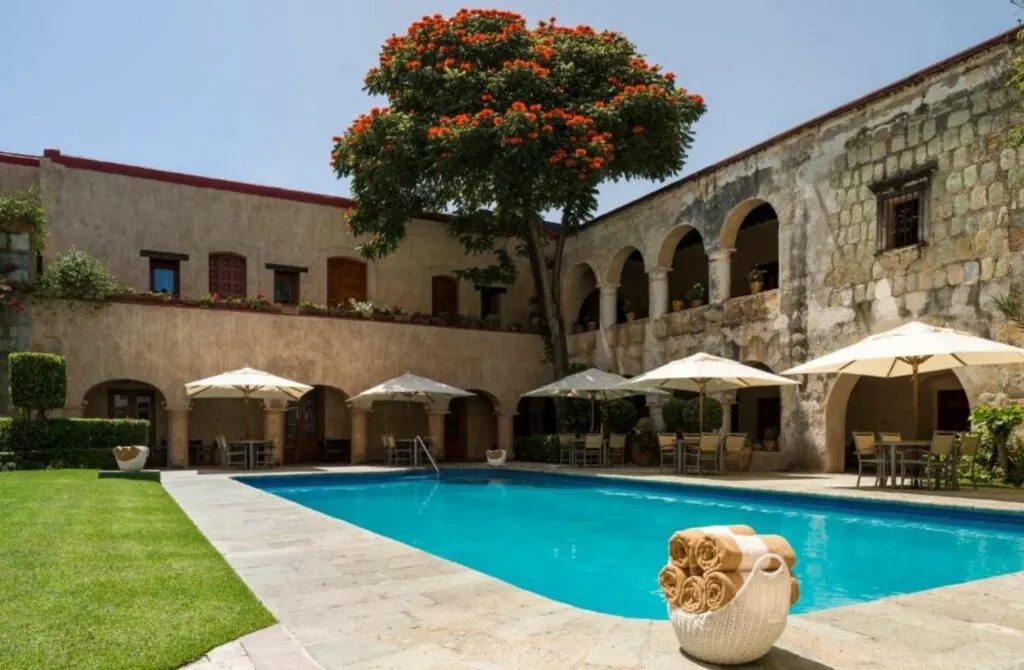 Tu Casa Oaxaca offers you an upscale boutique experience in a prime location near the historic center. This 5-star hotel prides itself on its personalized service and exquisite culinary offerings, ensuring that you feel pampered and well-cared for during your stay.
The individually decorated rooms at Tu Casa Oaxaca are designed with local art and luxurious furnishings, providing you with an inviting and comfortable atmosphere. Enjoy the on-site spa services, a stunning rooftop terrace with city views, and take advantage of the complimentary bicycles to explore the vibrant streets of Oaxaca at your own pace.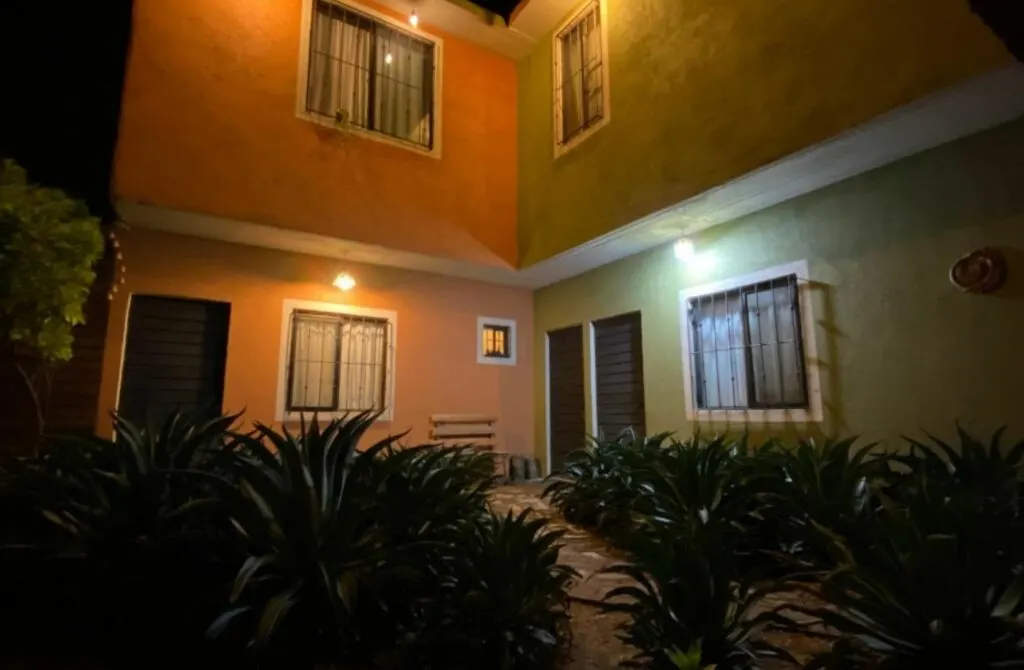 Lastly, do consider staying at Pug Seal Oaxaca, a top-rated 5-star hotel located in Oaxaca's Historic Centre. This establishment boasts air-conditioned rooms with private bathrooms, plush beds, and warm décor to ensure your utmost comfort during your stay.
A major highlight of the hotel is its free private parking and complimentary bikes, making it convenient for you to explore the city. Besides being within reach of Oaxaca's major attractions such as Monte Alban and Mitla, Pug Seal Oaxaca also offers top-notch concierge services to help you make the most of your visit to this beautiful city.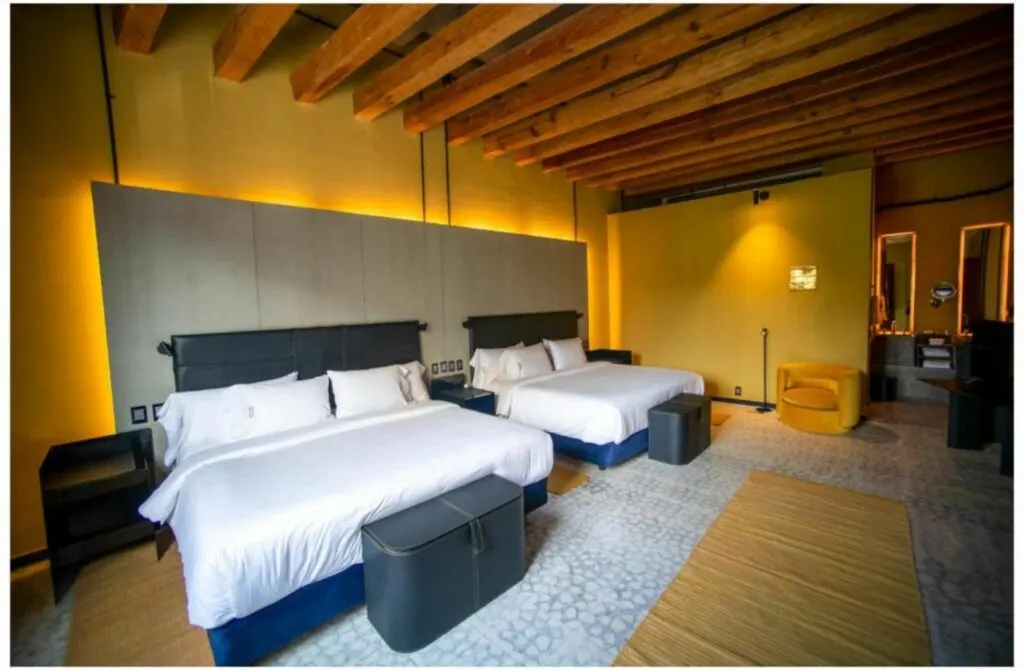 These luxury hotels in Oaxaca, Mexico are eager to welcome you on your next getaway, offering you unparalleled service, exquisite accommodations, and prime locations. Don't hesitate to indulge in the splendor of these 5-star establishments during your unforgettable Oaxacan adventure.
Mid-Range Hotels In Oaxaca
As you explore the charming city of Oaxaca, Mexico, it's essential to have a comfortable and welcoming place to rest at night. Fortunately, there are several mid-range hotels that provide excellent accommodations and amenities without breaking the bank. Let's take a look at some of the best options for a delightful stay in the city.
One hotel that should be on your radar is Hotel Aitana Oaxaca. Centrally located in the historic center, it places you right in the heart of Oaxaca's vibrant cultural scene. This 4-star hotel features elegantly decorated rooms, reflecting the city's rich heritage and design.
The cozy atmosphere of Hotel Aitana Oaxaca will make you feel right at home as you take advantage of its amenities, which include free Wi-Fi, a business center, and a lovely courtyard to relax in. You'll find plenty of positive reviews on Expedia that highlight its excellent location and helpful staff.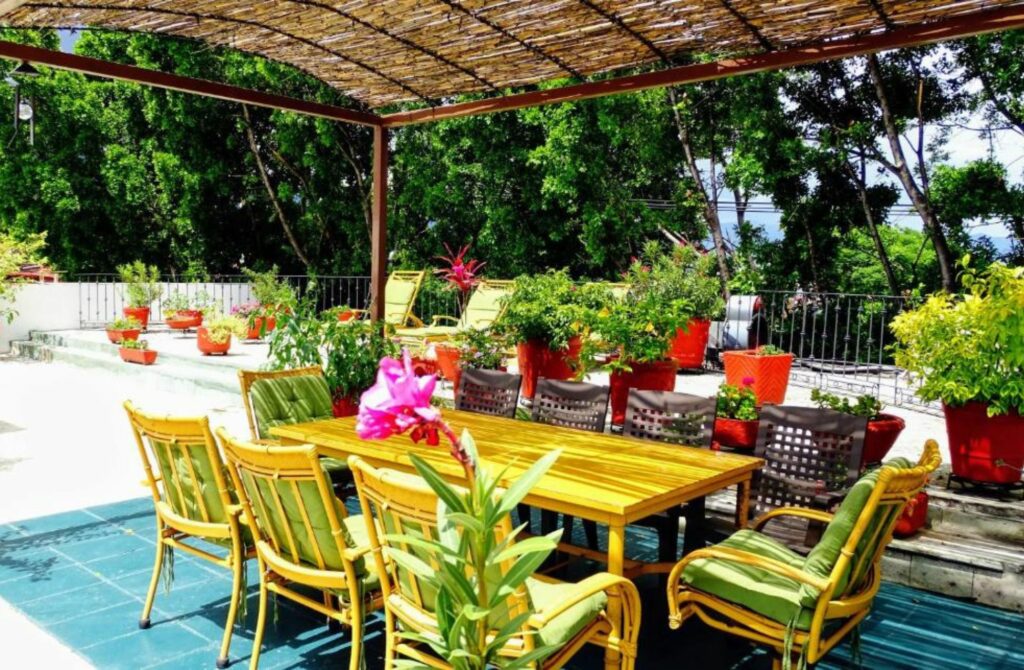 Another noteworthy option in Oaxaca is Hotel Parador Crespo. Situated near the bustling Zocalo, you'll be steps away from iconic attractions such as the Santo Domingo Church and the Oaxaca Textile Museum. This 4-star hotel offers essential comforts such as lush bedding, air conditioning, and a flat-screen TV perfect to binge watch movies set in Mexico.
During your stay, you can savor delicious local cuisine at the on-site restaurant and enjoy beverages at the bar. With a high review score on multiple travel platforms, Hotel Parador Crespo is an excellent choice for a memorable stay in Oaxaca.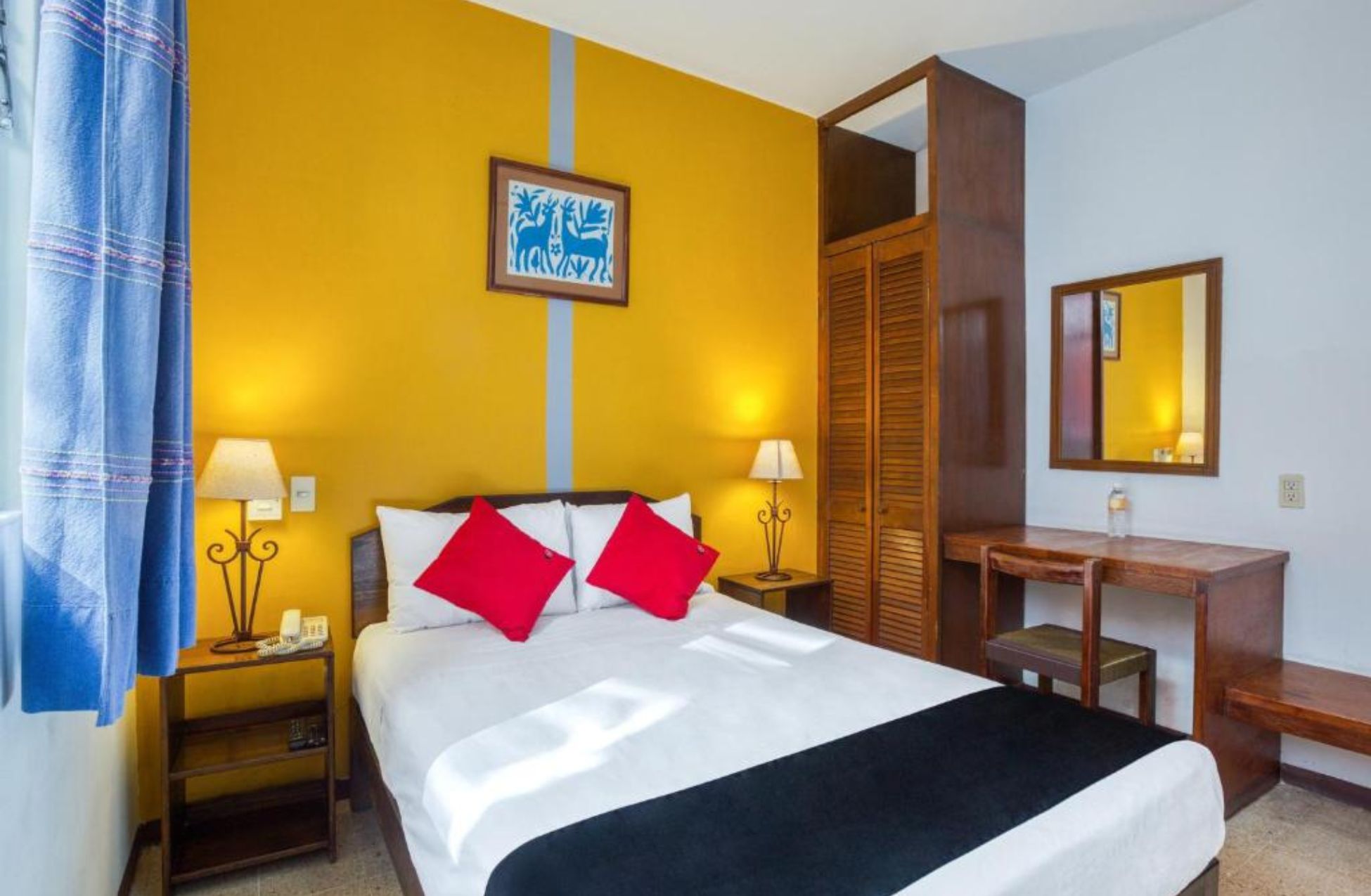 For those who desire a beachfront experience, Hotel Santa Fe In Puerto Escondido is a hidden gem with a friendly atmosphere. Just steps away from the stunning Playa Zicatela, this mid-range hotel boasts spacious rooms with tropical decor and picturesque views. You will appreciate the convenience of the on-site restaurant, which serves appetizing Mexican, seafood, and vegetarian options.
To unwind after a day of sightseeing, you can lounge by the pool or pamper yourself with a relaxing massage. With numerous positive guest reviews, Hotel Santa Fe is undoubtedly an excellent choice for your mid-range beach retreat in Puerto Escondido.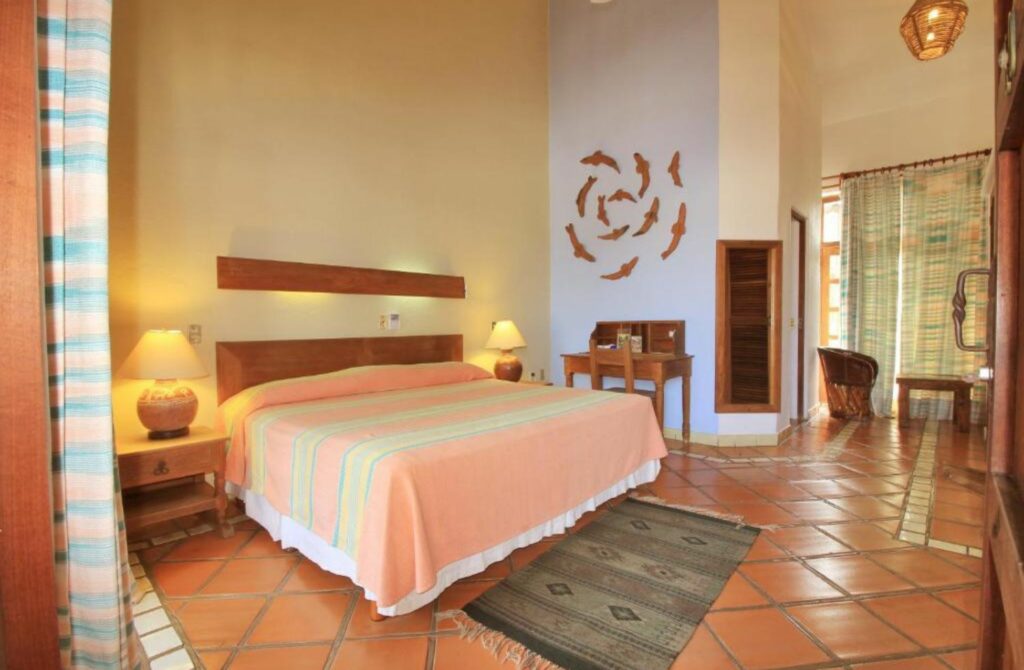 These mid-range hotels offer you a delightful and affordable experience while exploring the enchanting city of Oaxaca. With their prime locations, cozy accommodations, and top-notch amenities, you will undoubtedly have a superb stay as you soak up the beauty and culture of this vibrant destination.
Budget Hotels In Oaxaca
When visiting Oaxaca City, staying in a budget hotel allows you to explore this beautiful destination without breaking the bank. Oaxaca City has several cozy, affordable hotels that still offer excellent amenities and comfortable accommodations for your stay. Let's take a look at some of the best budget-friendly hotels in the city.
Nana Vida Hotel Oaxaca stands out as a charming and affordable option for your stay. This 2-star hotel is located in the heart of Oaxaca City, making it the perfect base for exploring nearby attractions such as the Zocalo, Templo de Santo Domingo de Guzman, and Zona Arqueológica de Monte Albán. With prices starting as low as $22 per night, you can enjoy a comfortable room with essential amenities, as well as free Wi-Fi to stay connected during your trip. The hotel is pet-friendly, so you don't have to worry about leaving your furry friends behind.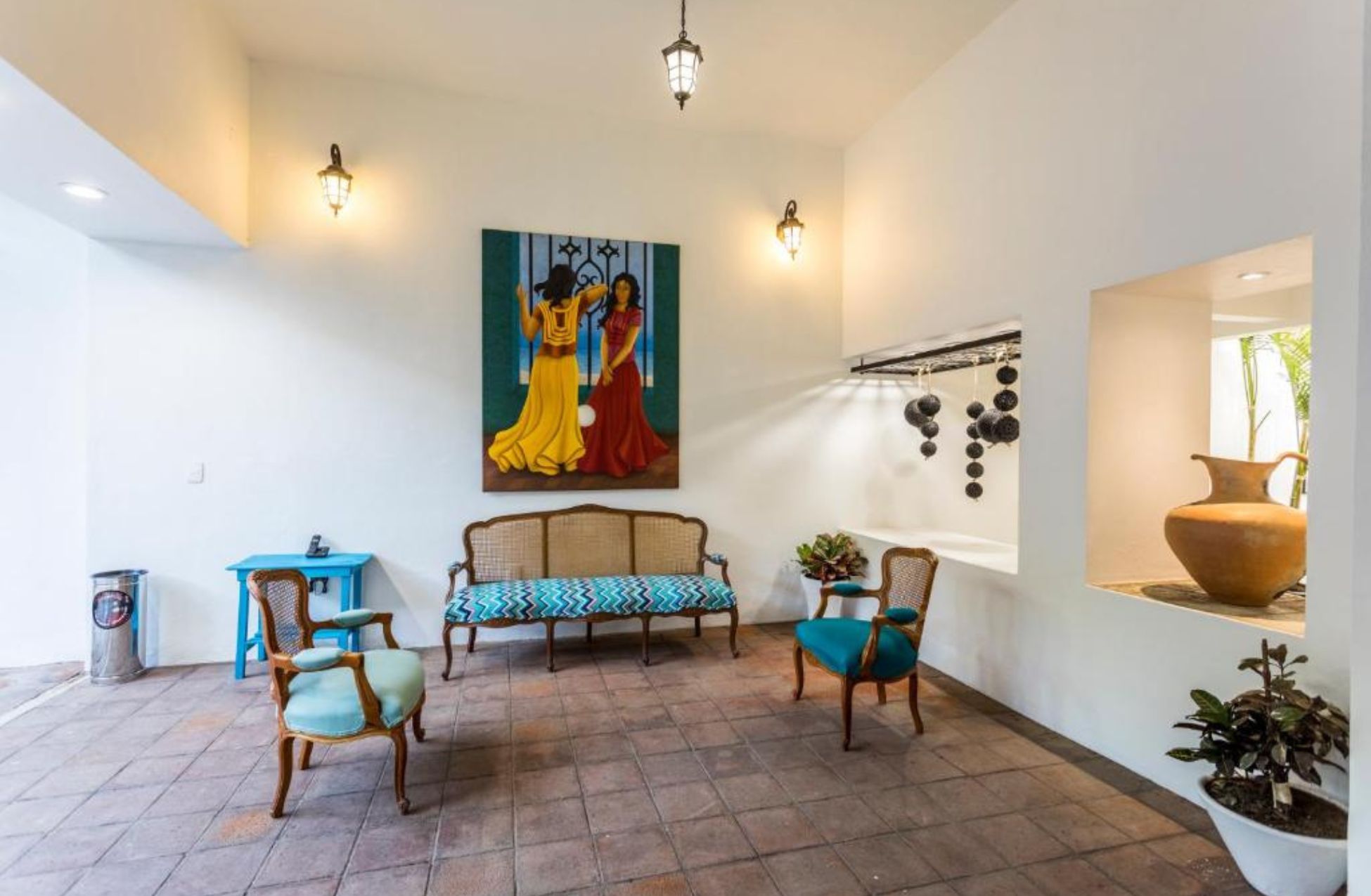 Another exceptional budget hotel is the Hotel Casona Oaxaca, a charming 3-star accommodation with a unique location. This hotel is situated in a historic building, offering an authentic Oaxacan experience while providing modern amenities to cater to your needs.
The hotel is conveniently located close to Oaxaca's main square, handcraft market, and various cultural spots –– ideal for exploring the city on foot. Prices start from $69 per night, and the hotel offers a beautiful courtyard, where you can relax and recharge after a long day of sightseeing in Oaxaca City.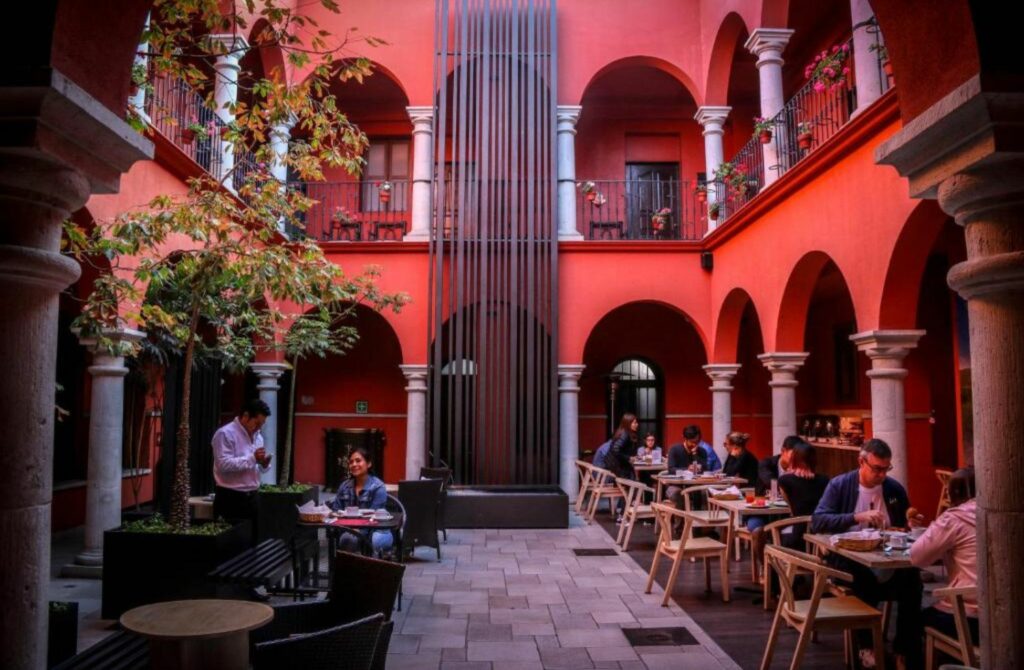 Lastly, the Hotel Santa Cecilia is a budget-friendly option, located 9.4 km from Monte Alban and with dazzling city views. This hotel boasts a lovely garden and bar, where you can unwind and enjoy the serene ambiance. With prices starting from $25 per night, the Santa Cecilia Hotel offers excellent value for money, combining a fabulous location with essential amenities for your stay.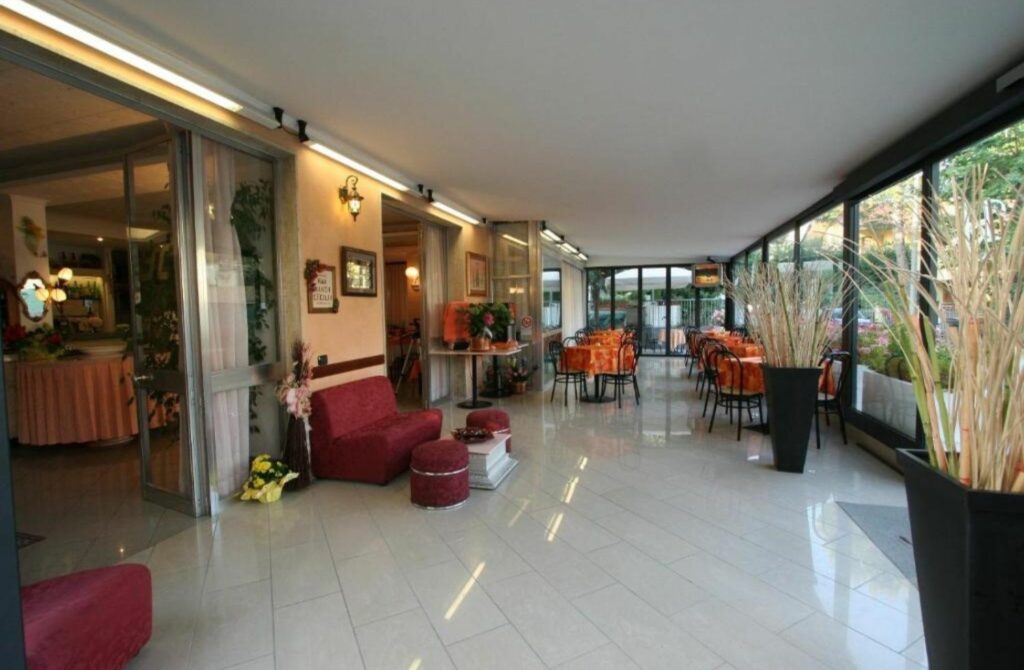 In conclusion, Oaxaca City has some fantastic budget hotel options for you to consider. The Nana Vida Hotel Oaxaca, Hotel Casona Oaxaca, and Santa Cecilia Hotel all offer comfortable accommodations, convenient locations, and desirable amenities at an affordable price range, making them perfect for your Oaxacan getaway.
Unique Hotels In Oaxaca
When planning your visit to Oaxaca City, you'll want to find the perfect place to stay, where you can relax and enjoy the city's charm. Consider one of these unique hotels that offer a blend of luxury, Oaxacan culture, and prime locations. Each offers exceptional amenities tailored to make your experience both enjoyable and memorable.
One boutique hotel that is worth considering is Hotel Casa Santo Origen. This elegant and highly stylish hotel opened in November 2020 and is situated 13 km from Monte Alban, offering stunning views. As a guest, you'll have access to an outdoor swimming pool, free private parking, a garden, and a shared lounge area.
Their superb interior design will make you feel immersed in Oaxacan culture while still enjoying modern comforts. If you want to explore the city, the hotel's prime location allows easy access to mezcal tastings, guided tours, and the opportunity to explore the historic district of Jalatlaco.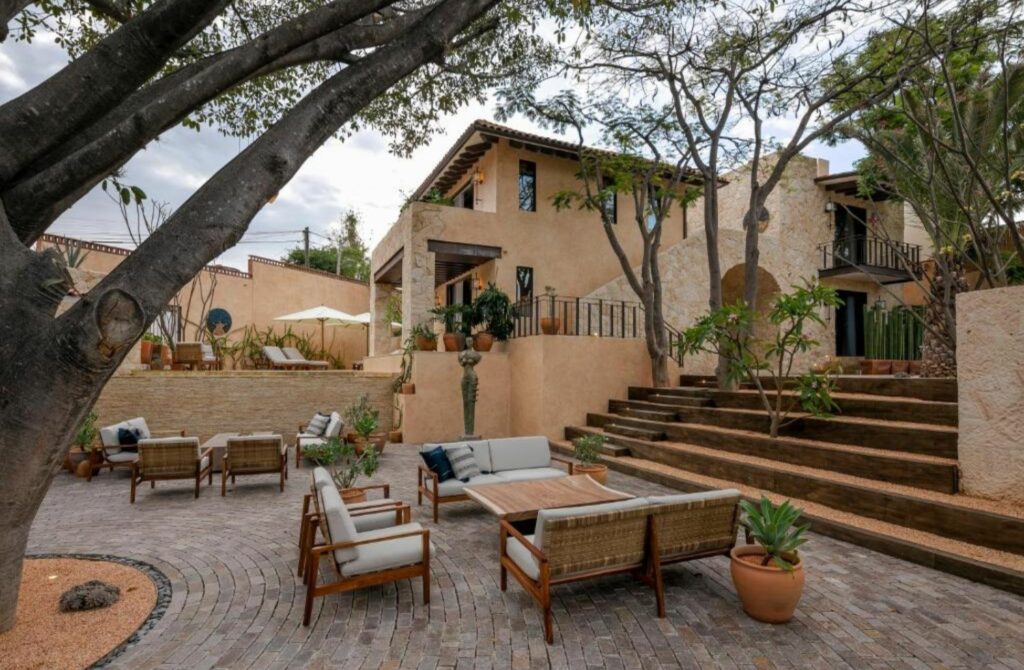 La Casona De Tita is another option when searching for a unique boutique hotel experience. Located in the historical center of Oaxaca City, this gem is just minutes away from some of the city's most famous attractions such as the Zocalo and Temple of Santo Domingo.
The hotel features air-conditioned rooms, free Wi-Fi, and a rooftop terrace overlooking the city's vibrant streets. The personal touch and attention to detail at La Casona de Tita make it stand out, impressing you with the hotel's commitment to offering the best possible experience during your stay.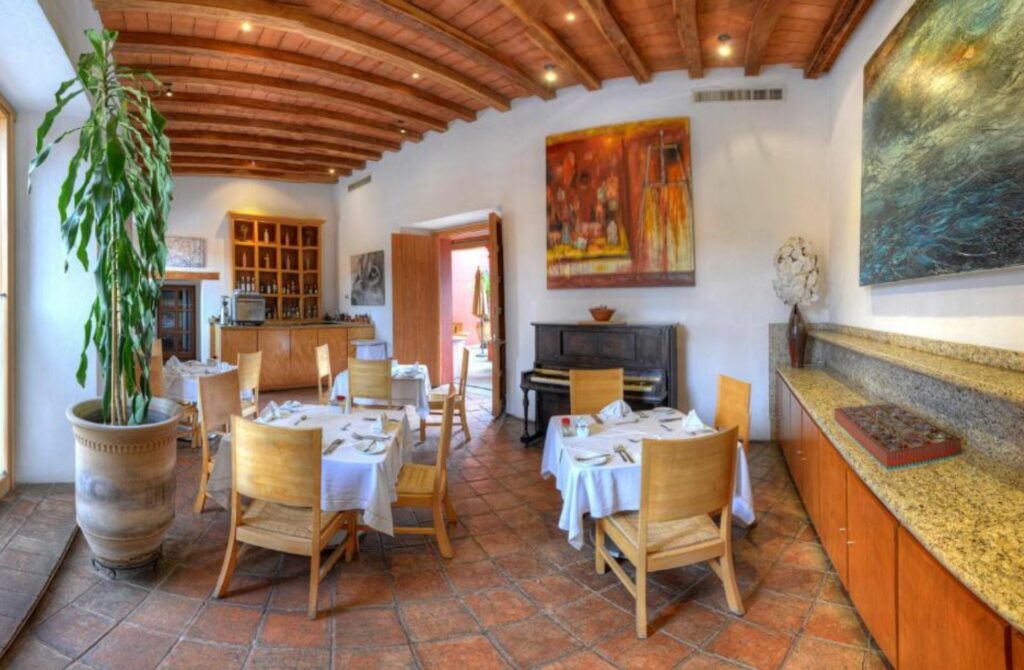 Lastly, consider booking a stay at Casa De Las Bugambilias. This bed and breakfast is nestled in the heart of Oaxaca City, making exploration of the beautiful streets and local attractions a breeze. The cozy ambiance of this charming B&B allows you to feel truly at home, while enjoying a personalized experience. Casa de las Bugambilias offers a variety of amenities to make your stay comfortable, including a garden and outdoor swimming pool for ultimate relaxation.
As you plan your visit to Oaxaca City, consider one of these unique hotels to experience the mixture of charm, culture, and luxury. The outstanding amenities and prime locations will not only enhance your visit but provide you with the opportunity to create lasting memories in this beautiful city.