Turku, Finland's oldest city and ex-capital, beckons with its vibrant history, rich architecture, and tantalizing culinary scene. From its bustling waterfront to its quiet cobblestone alleys, Turku hums with a charm all its own.
The best hotels in Turku amplify this charm, transforming your journey into an unforgettable experience.
Every trip tells a story, and your hotel is the binding that holds it together. Picture yourself waking in a room that marries contemporary aesthetics with timeless comfort, the aura of Turku woven into its very fabric. You take a sip of your morning coffee, overlooking the Aura River, ready to explore the maritime marvels the city has to offer.
But this isn't just any accommodation; it's a haven that respects the environment as much as your comfort, setting the standard for guilt-free luxury. As you plan your itinerary, don't miss out on the incredible things to do in Turku, from visiting historic castles to immersing yourself in the vibrant arts and culinary scene.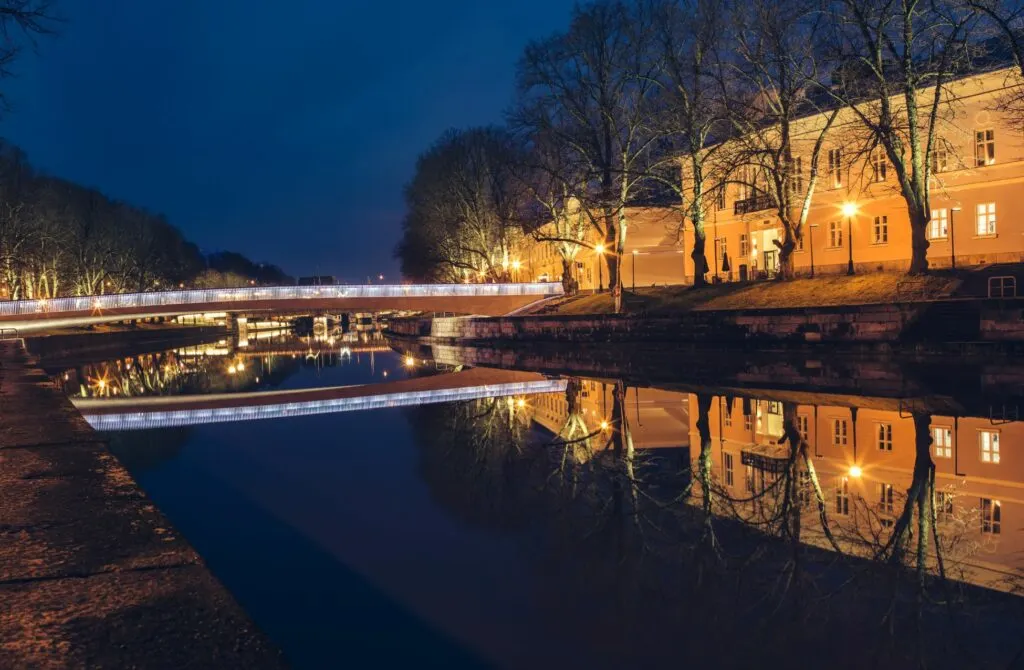 Or imagine stepping into the past, with the city's compelling history waiting to greet you behind the imposing façade of a 19th-century prison. Every corner whispers tales of bygone days, but don't be mistaken—this is no relic. It's a hotel that infuses every modern comfort into its historic roots.
As you relish a delicious Finnish meal in the onsite restaurant, you find yourself captivated by the panoramic vistas of the surrounding archipelago, the city's vibrant past becoming an integral part of your present.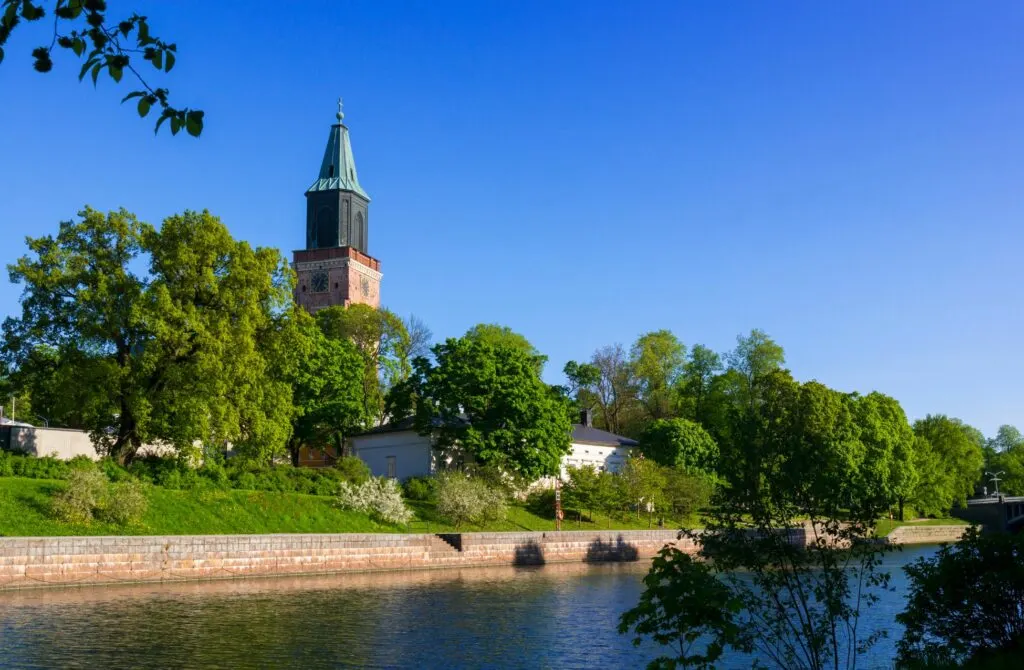 Perhaps, you crave for serenity in the midst of urban charm. Picture a boutique hotel that is the epitome of Art Nouveau elegance, promising personalized attention in a tranquil setting.
Every room brims with meticulous details, and every meal at the onsite restaurant is an innovative fusion of traditional Finnish flavors. It's not just a stay, but an immersion into the timelessly elegant Turku.
Choosing the right hotel in Turku is more than just a place to rest your head—it's about creating memories that echo long after your trip concludes.
It's about experiencing Turku's spirit, enhanced by the unique offerings of its top-tier establishments. So why wait? Begin your story in Turku today and let these exceptional hotels turn your visit into an unforgettable journey.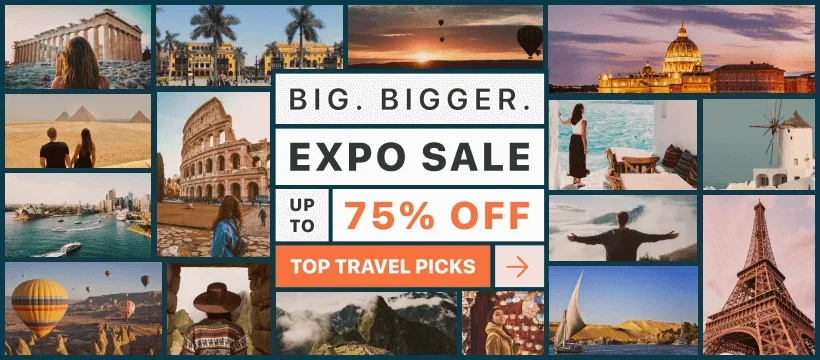 Luxury Hotels In Turku
Located in Turku, less than 1 km from St. Michael's Church, Hotel Kakola presents itself as a place of ultimate tranquility and opulence.
This captivating establishment has a terrace, private parking, a restaurant, and a bar, ensuring that every guest's need is catered to. The hotel is within walking distance to various Turku attractions such as Turku Cathedral, Turku Castle, and the Aura River, offering a gateway to the richness of Finnish history and culture.
Hotel Kakola's design is a blend of modern elegance and historical charm, creating an extraordinary experience for those seeking comfort and enchantment.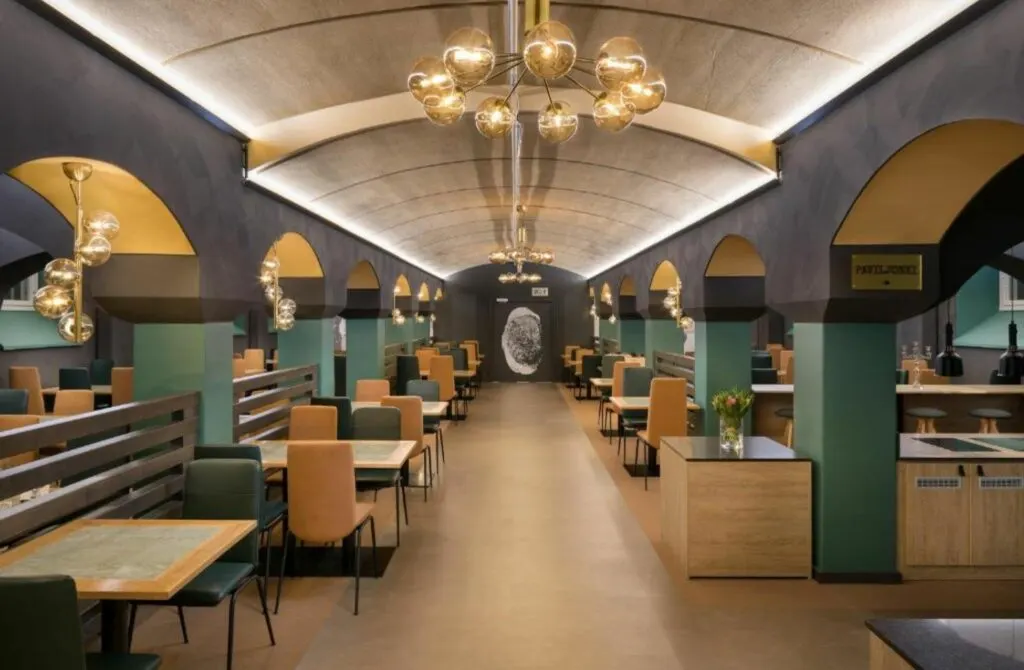 Embraced by the enchanting Aura River, Radisson Blu Marina Palace Hotel stands proudly as a centerpiece of Turku's hospitality scene.
This luxurious hotel epitomizes sophisticated design whilst maintaining a distinctly Finnish charm. Guests are treated to a delightful range of amenities, including a spa, pool, and sauna, providing a blissful sanctuary to relax and rejuvenate.
Turku Airport is just a short drive away, and the city center's vibrant energy is merely steps from the hotel's entrance. With its world-class facilities, stunning location, and sumptuous dining options, Radisson Blu Marina Palace Hotel is the embodiment of luxury escapism in Turku.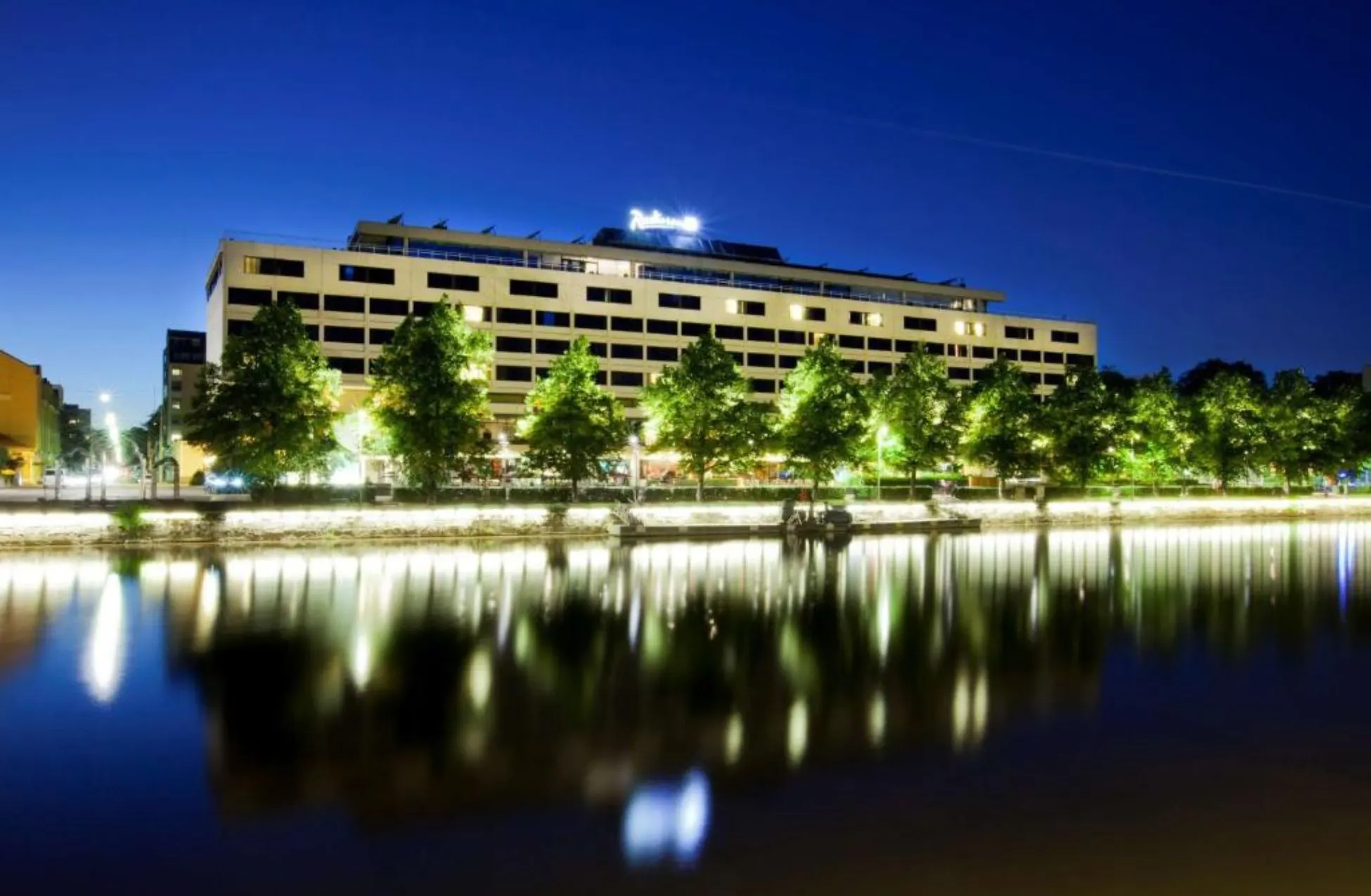 Nestled in the heart of the pulsating city center, Centro Hotel Turku invites guests into a world of lavish comforts and contemporary refinement. The sophisticated design and tasteful decor effectively combine urban chic with European elegance.
The hotel is within easy reach of many Turku attractions, including the marvels of Turku Castle, the historic Turku Cathedral, and the captivating Aura River. To elevate the indulgence further, guests can take a short journey to the nearby Naantali Spa Hotel, renowned for its revitalizing spa treatments.
Centro Hotel Turku delivers a captivating experience, immersing guests in the finest luxuries that Turku has to offer.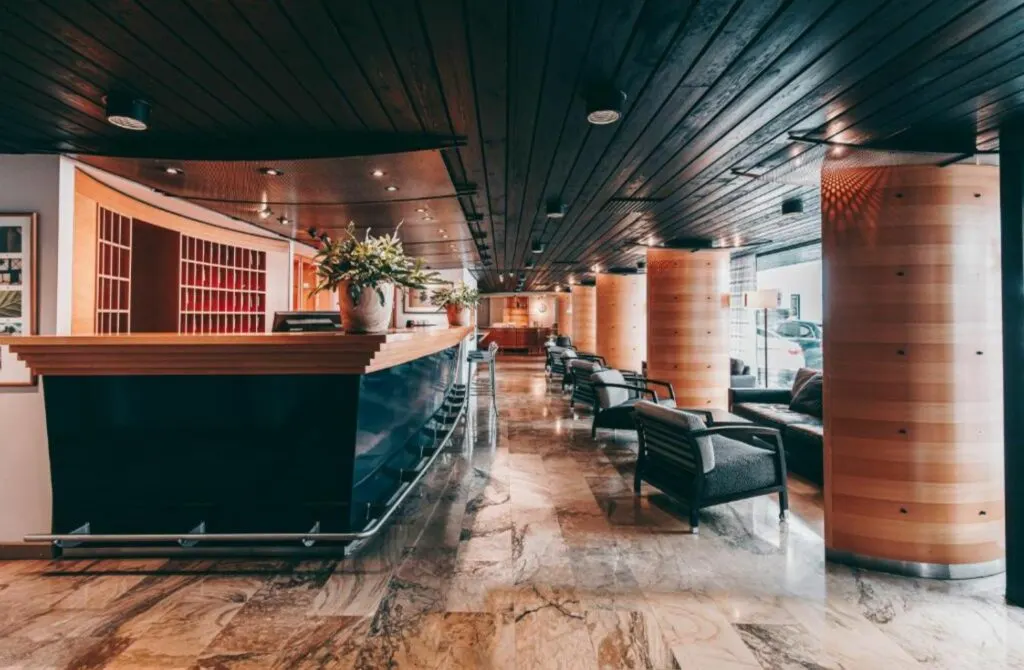 Situated in the captivating city of Turku, Scandic Julia presents a luxurious retreat that embraces Finnish heritage and contemporary design.
The hotel is conveniently located close to Turku Central Station, effortlessly connecting guests to the airport and beyond. Scandic Julia exudes a sense of serenity through its stylish interiors and warm ambience, ensuring that every stay feels like an escape from the ordinary.
The hotel's prestigious location allows guests to explore famous sites such as Turku Castle, Turku Cathedral, and the vibrant city center. With its remarkable amenities, including a pool and sauna, Scandic Julia leaves no stone unturned in manifesting a perfect marriage of Finnish opulence and modern convenience.
These exceptional luxury hotels in Turku, Finland are sure to impress guests seeking an unparalleled mix of elegance, comfort, and a dynamic cultural experience. Each establishment showcases the best of Turku's hospitality and European charm, highlighting the magic this medieval coastal city has to offer.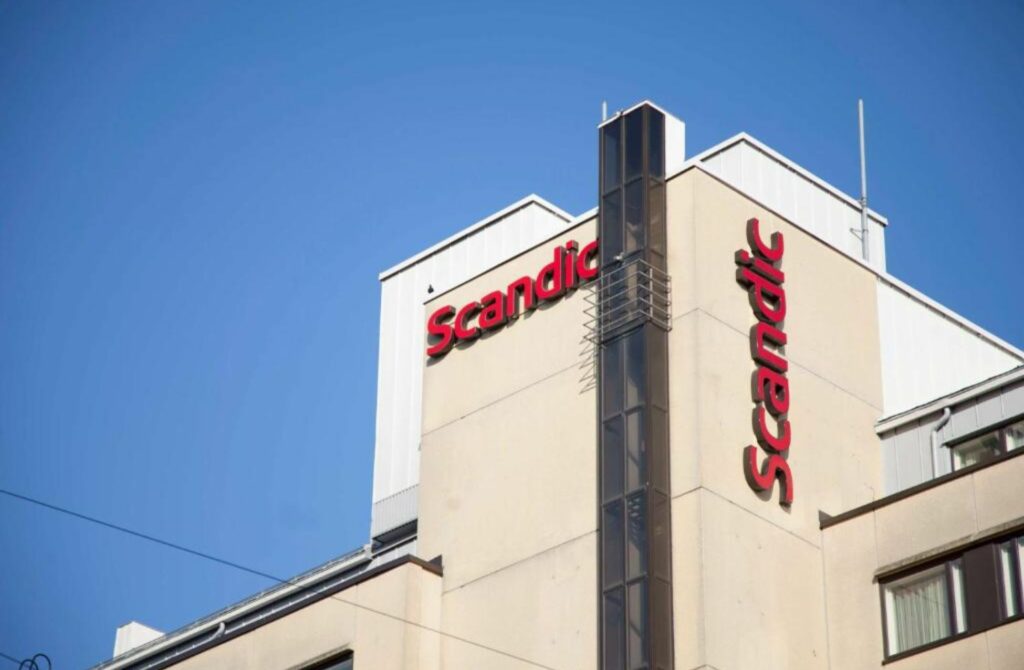 Mid-Range Hotels In Turku
Nestled in the charming city of Turku, Finland, these splendid mid-range hotels offer their guests delightful experiences, incredible amenities, and comfortable stays. Each hotel is a shining example of Finnish hospitality, perfectly combining modern conveniences with the enchanting allure of this historic city.
Park Hotel Turku is a gem, housed in a beautifully preserved Jugendstil building dating back to 1902. This family-run establishment has been captivating guests with its enchanting style since 1988.
Each of the hotel's 20 individually decorated rooms is a feast for the eyes, showcasing intricate design and elegance. Located in the heart of Turku, Park Hotel is just a stone's throw away from the city's bustling shops, delicious restaurants, and emblematic landmarks.
Every stay at Park Hotel Turku is elevated by the inclusion of free Wi-Fi and convenient parking facilities, ensuring that your journey is as smooth as possible. The attentive staff at the reception caters to their guests' every need, crafting an unforgettable experience at this exquisite hotel.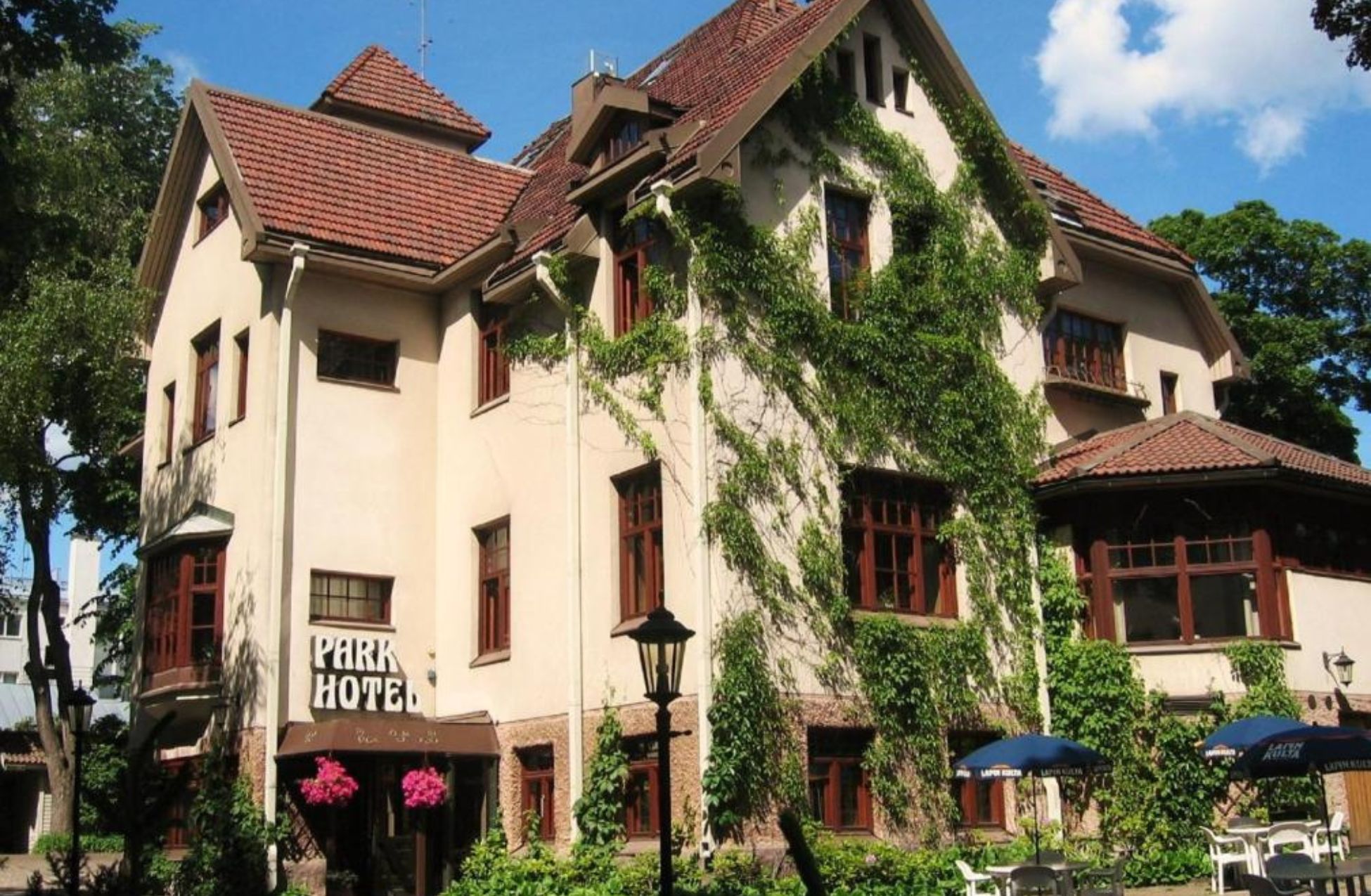 Continuing the theme of remarkable hospitality, Holiday Club Turun Caribia is an exceptional mid-range option for travelers looking for a perfect blend of relaxation and excitement. This 3-star hotel is located amidst the lively cityscape and is just steps away from various attractions and entertainment options.
Distinguished by its modern interior and excellent service, Holiday Club Turun Caribia offers its guests the utmost in comfort. Unwind after a day of exploring Finland's oldest city by enjoying the sumptuous buffet, an array of delectable dishes that cater to every palate.
Never miss a beat of the happenings in Turku: each room is equipped with free Wi-Fi, ensuring that you remain connected throughout your stay. Additional amenities, such as parking, provide unbeatable convenience, making this hotel an irresistible choice for discerning travelers.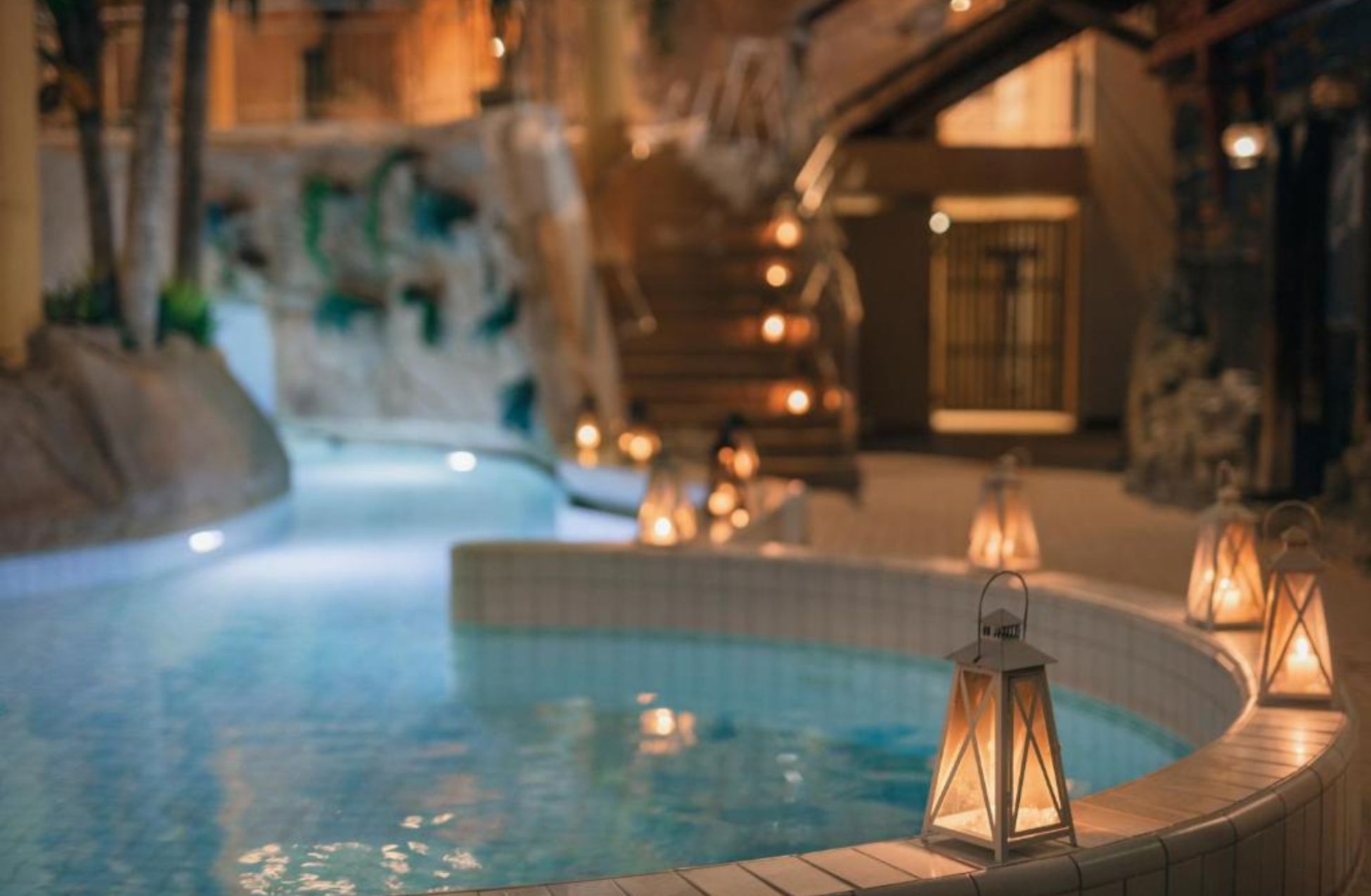 Boutique Hotels In Turku
The vibrant city of Turku, Finland, offers several boutique hotels that blend luxury with a unique touch. These establishments embrace world-class amenities and exceptional service to ensure an unforgettable stay. In the heart of the medieval coastal city, these boutique hotels stand out for their distinctive offerings, charming décor, and prime locations.
Another exceptional gem in Turku's boutique hotel scene is the Omena Hotel Turku. This extraordinary hotel fosters an atmosphere of warmth and friendliness that invites guests to relax amid stylish surroundings.
Indulge in the comforts of beautifully decorated rooms, each equipped with modern amenities such as flat-screen TVs and free Wi-Fi. The hotel's prime location in Turku's city center provides easy access to numerous attractions, shops, and restaurants, enticing you to dive into Finland's rich cultural offerings.
And when you're not out exploring, why not unwind with a movie night and immerse yourself in the captivating stories depicted in movies set in Finland, further deepening your connection to the country's cinematic heritage.
Guests can also relish a delightful, leisurely stroll along the scenic Aura River, basking in the tranquil beauty of nature.
The elegantly designed Scandic Atrium exudes an air of sophistication that captivates even the most discerning traveler. Its striking architecture harmoniously complements Turku's vibrant cityscape, seamlessly blending modernity with history.
With impeccable attention to detail and design, the hotel offers a luxurious array of accommodations, showcasing awe-inspiring views of the surrounding city or charming courtyard. Indulge in the sumptuous culinary delights at the on-site restaurant, where exquisite dishes are prepared to perfection.
Set your mind and body at ease with a visit to the hotel's serene spa and wellness facilities—unwind in the jacuzzi, detoxify in the sauna, or renew with a rejuvenating massage.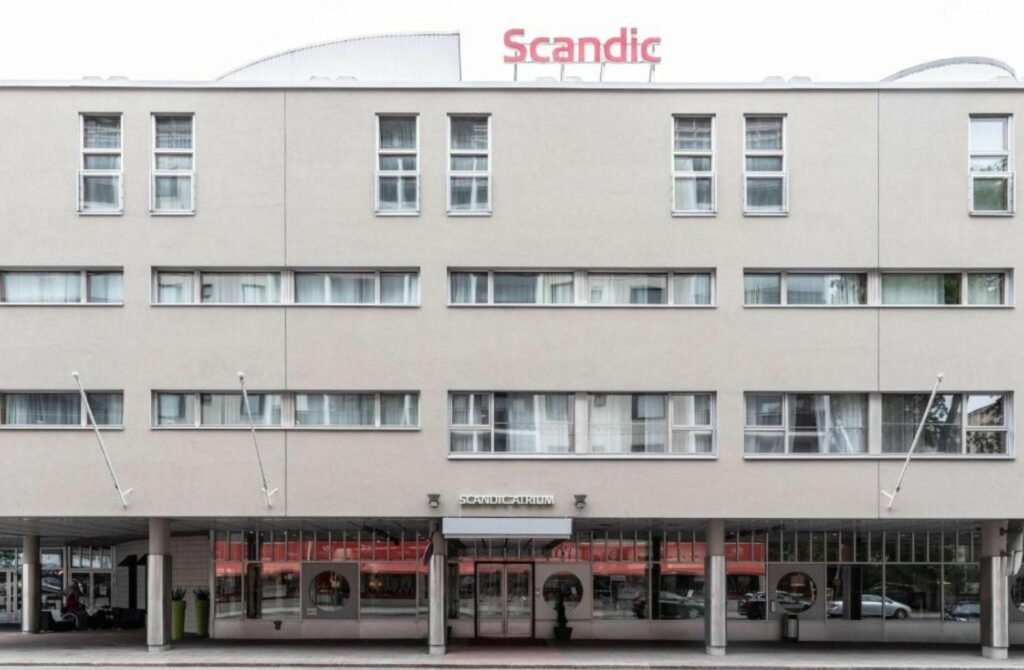 For travelers who seek an unforgettable experience steeped in Turku's rich musical heritage, the Original Sokos Hotel Wiklund is a must-visit destination. Nestled within the heart of the city, this boutique hotel expertly fuses modern comforts with an unmistakable appreciation for music.
Discover the hotel's vibrant collection of music-themed rooms, each masterfully crafted to embody the essence of a specific genre or celebrate a legendary artist. Immerse yourself in an atmosphere of pure musical bliss, from the artfully adorned walls to the soothing sounds that serenade you.
With exceptional access to local attractions and a lively ambiance, Original Sokos Hotel Wiklund is a majestic ode to the power and beauty of music.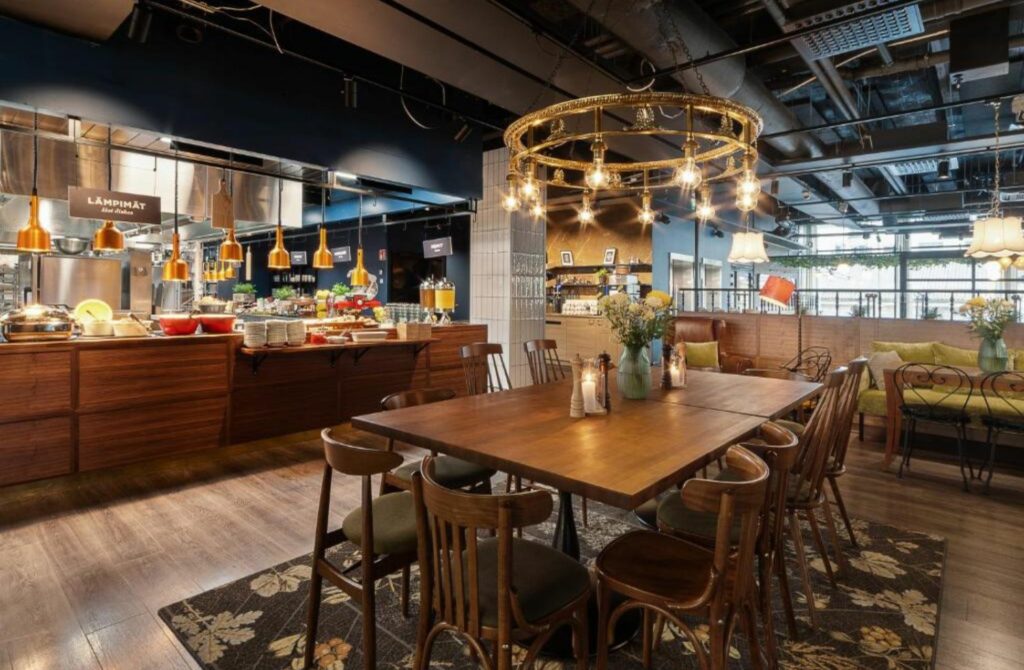 Every one of these carefully handpicked boutique hotels in Turku, Finland, promises an outstanding, unforgettable, and unparalleled stay. Whichever one you choose, you will undoubtedly be swept away by their irresistible charm and indulgent luxury. Don't wait—secure your spot now and immerse yourself in the captivating allure of Turku.
Budget Hotel In Turku
Turku, a charming city in Finland, offers a delightful budget-friendly hotel that caters to travelers seeking both convenience and comfort. The attractive price, coupled with the delightful amenities and prime location found in this hotel, truly make it the cream of the crop.
In addition, let's not forget to explore how to get a cheap ferry on the Turku Stockholm route, allowing you to further optimize your travel budget and enjoy a seamless journey between these two captivating destinations.
Imagine waking up to a cozy room, just a few steps away from the vibrant Turku Market Square and the Kinopalatsi Movie Theater Complex. Bianca Turku, a lovely hotel with a warm and welcoming ambiance, makes this dream come true.
Located a mere 300 meters from these landmarks, this hotel offers the ultimate convenience for its guests. In addition to its superb location, Bianca Turku boasts amenities such as free WiFi and flat-screen TVs, ensuring a comfortable stay for its guests.
The hotel's tastefully-designed rooms, along with its express check-in service, create an inviting atmosphere that will surely win the hearts of those seeking budget-friendly accommodation in Turku.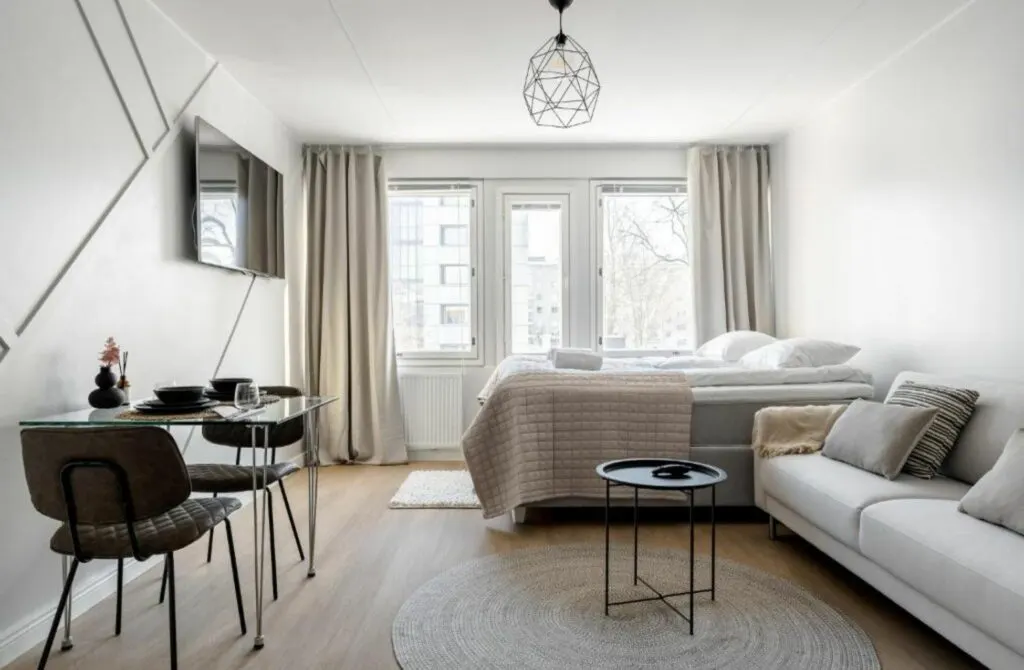 In conclusion, Turku's budget hotels truly shine as beacons of affordability, comfort, and convenience. With their prime locations, remarkable amenities, and the city's attractions right at their doorstep, these hotels certainly make a strong case for booking a stay in Turku as soon as possible.
Hotels With A View In Turku
Turku, a charming coastal city in Finland, is an absolute delight for travelers seeking nature, the Baltic Sea, and a glimpse into Finland's history. The city offers a plethora of hotel options with fantastic views for guests, whether by the Aura River or overlooking the serene Finnish landscape.
A perfect blend of amenities, design, and unique selling points awaits you in these hotels.
Located in the heart of Turku at KAUPPIASKATU 6, the Scandic Hamburger Börs is an epitome of modern elegance and sophisticated style. This historic hotel, nestled in Southwest Finland, has been a focal point of the bustling city ever since its establishment in 1904.
The Scandic Hamburger Börs boasts stunning views of the vibrant city center, making it an ideal choice for those interested in immersing themselves in the local culture.
Experience an unforgettable stay as you indulge in the hotel's luxurious amenities such as an on-site spa, sauna, and indoor pool, providing a welcoming escape from the city's vibrancy. For the pet lovers, this upscale hotel is well-equipped to accommodate your furry companions, ensuring a comfortable retreat for all.
The Scandic Hamburger Börs's prime location in Turku City makes it an excellent choice for families and adventure enthusiasts alike. Explore the nearby museums, or enjoy the lively nightlife, all within walking distance of this grand hotel.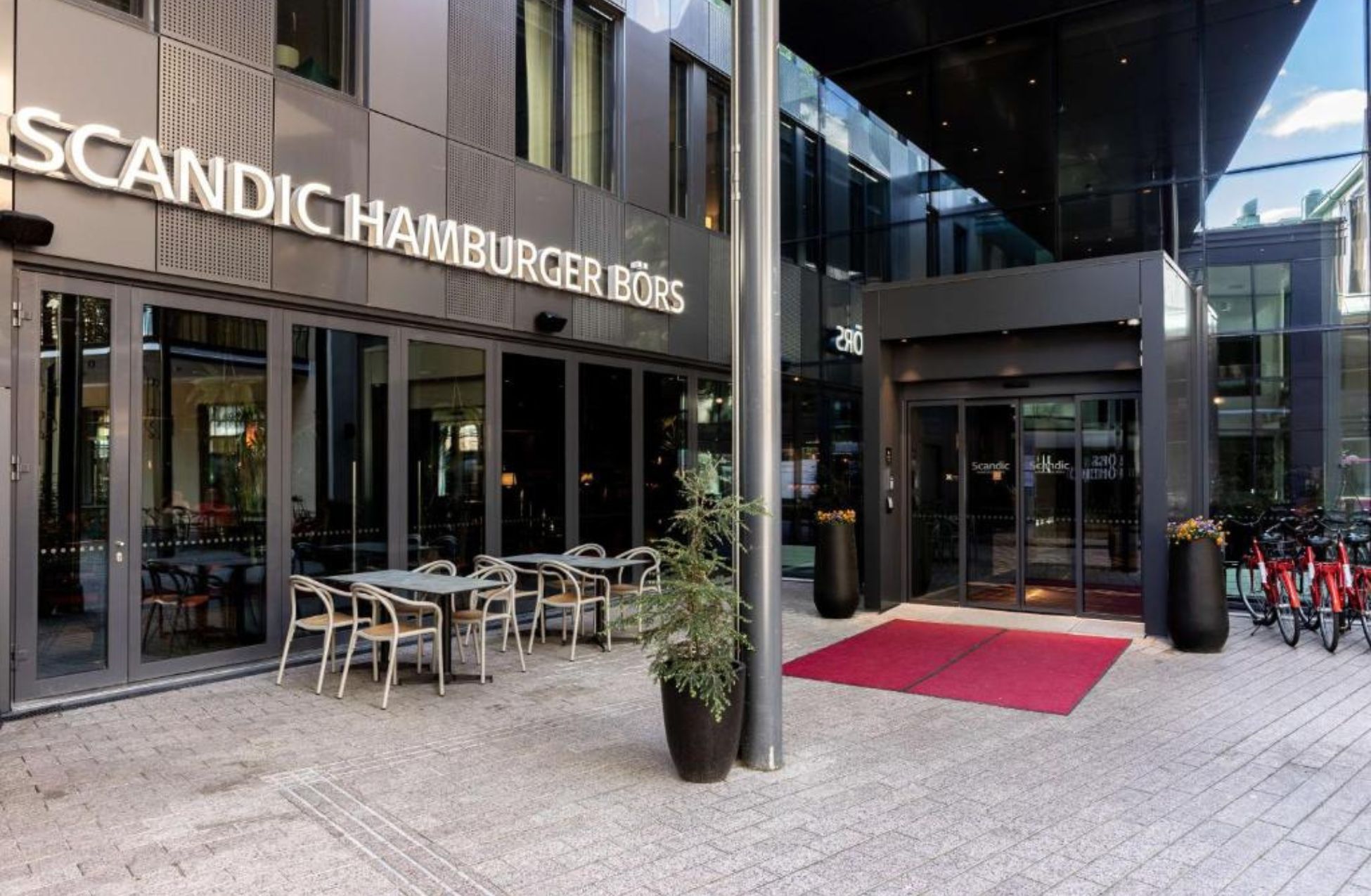 Discover a haven of Scandinavian sleekness at Solo Sokos Hotel Turun Seurahuone. This boutique hotel encapsulates the essence of modern Finnish style, with its chic interiors and fascinating fusion of vintage and contemporary design elements.
Situated in the heart of Turku, Solo Sokos Hotel offers guests a glimpse into the Finnish lifestyle, while providing an unbeatable location near the city's most famous attractions.
The Solo Sokos Hotel Turun Seurahuone features elegant, boutique-style rooms, each uniquely designed, with some offering striking views of the city and nearby green spaces. Guests can indulge in the on-site restaurant and bar's sumptuous offerings or unwind at the wellness facilities that include a sauna, gym, and private lounge space.
This charming Finno-Scandinavian establishment is a stone's throw away from the city's bustling marketplace, the Aura River, Turku Cathedral, and Turku Castle. It offers an unrivaled opportunity to explore Finland's archaic history, captivating museums, and relish the enthralling nightlife.