The mysterious country of Japan has always been a source of inspiration for travel writers, painters, and musicians all over the world.
Not only is the country rich in scenic landscapes that perfectly capture Japanese' Zen culture, but there is no short of exciting landmarks which, in themselves, are essentially timeless narrators of the country's intricate and fascinating history.
Like a fabric upon which the essence of the Japanese spirit is imprinted, these sites have stood against stoically against the wear and tear of time and war. Today these sites serve as realistic relics which give modern Japanese and tourists a glimpse at what once was.
Among the most famous of such sites is Hiraizumi, an ancient village frozen in time that houses several UNESCO World Heritage Site. And for much of the year, we seriously mean *frozen* – so take note and bring all your warm gear and layers…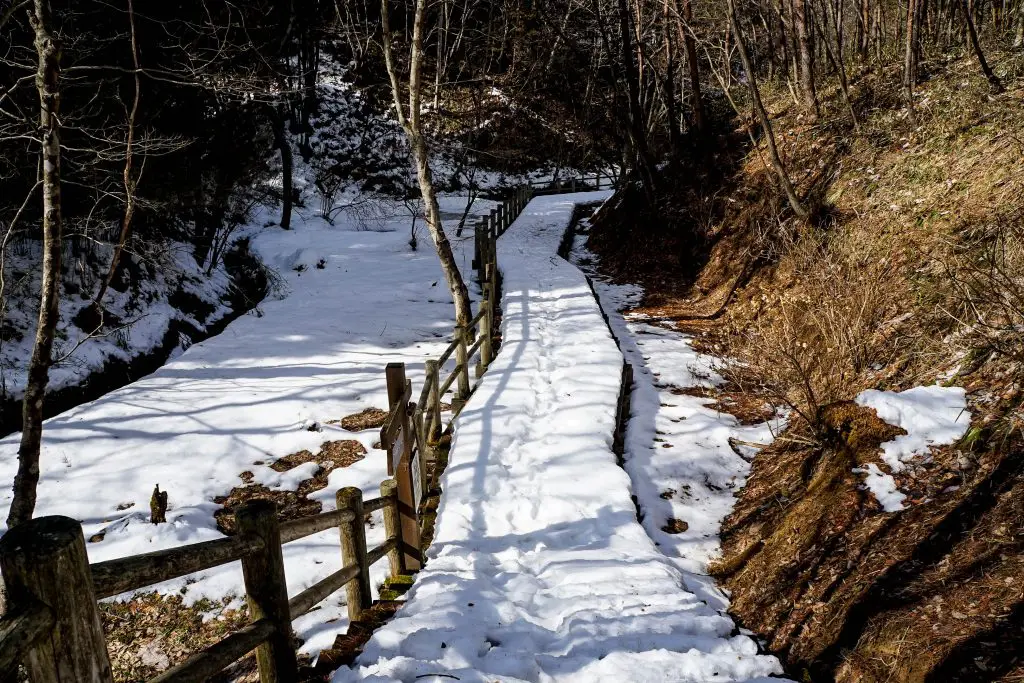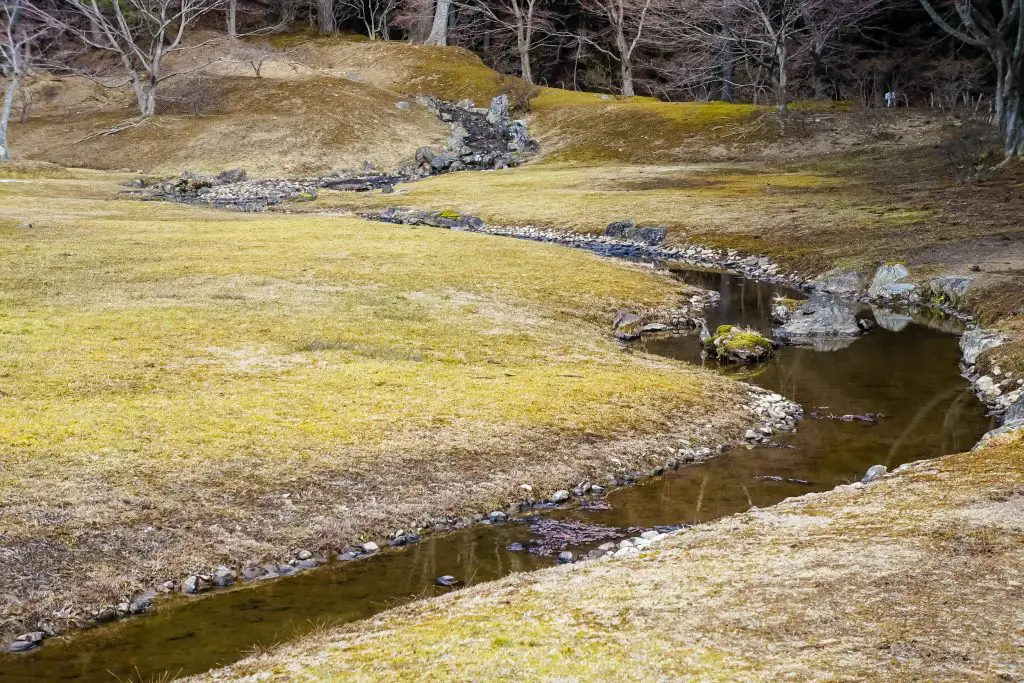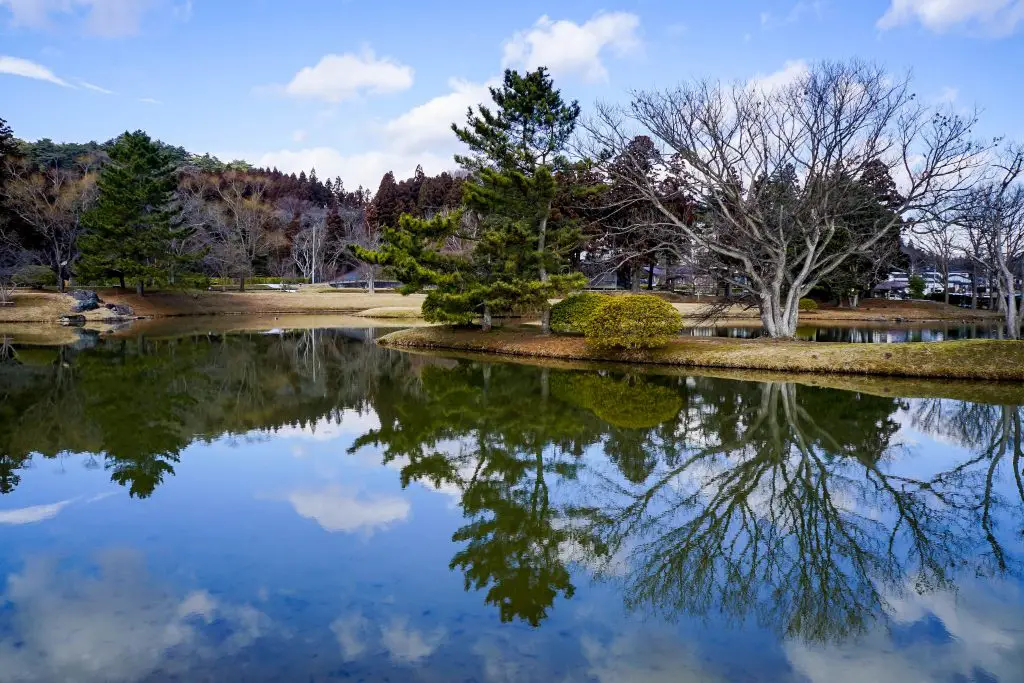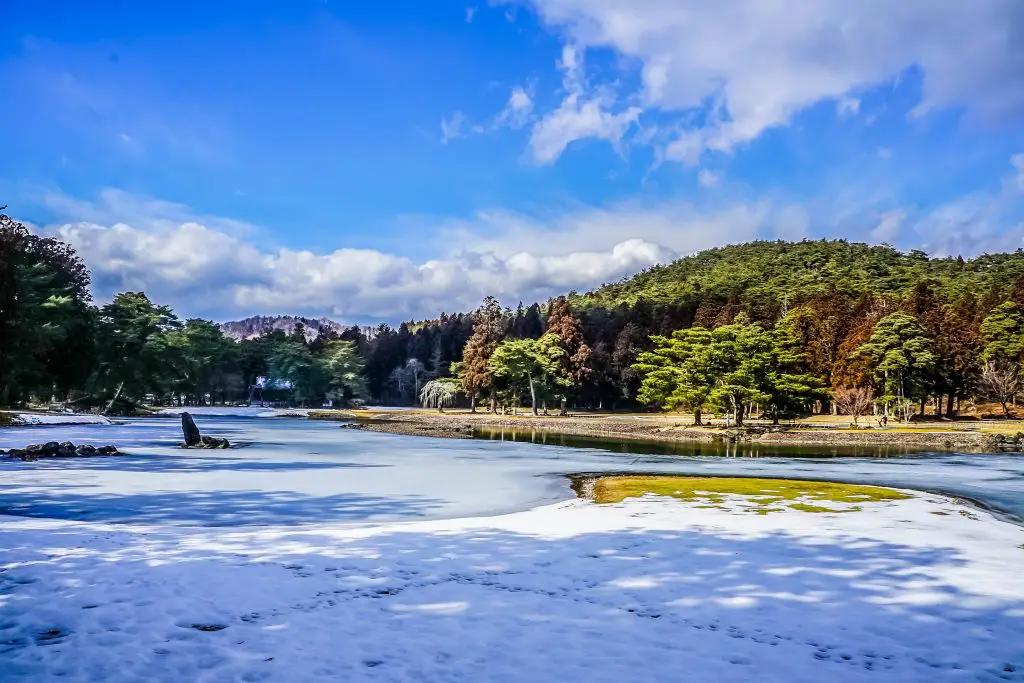 Exploring The Buddhist Pure Land Hiraizumi UNESCO World Heritage Site In Japan 🇯🇵
Getting to Hiraizumi from Tokyo
The ancient village of Hiraizumi lies about 455 kilometers northwest of Tokyo. To reach the village from Tokyo, you could consider these public transportation routes:
Yamabiko trains: First, take the JR Tohoku Shinkansen from Tokyo to Ichinoseki Station (the whole line takes about 130-150 minutes). When you have arrived at Ichinoseki Station, you can take the direct JR Tohoku Main Line from Ichinoseki to Hiraizumi, and the trip will usually take about 8 minutes. The fee for a one-way trip is 12,500 Yen, and it is covered by Japan Rail Pass, JR East Tohoku Area Pass, and JR East-South Hokkaido Pass.
Hayabusa trains: Alternatively, you can take a Hayabusa train from Tokyo to Sendai instead of taking a Yamabiko train directly from Tokyo to Ichinoseki Station. Then you can take a Yamabiko train from Sendai to Ichinoseki Station. This alternative route will save you about 20 minutes, but you must have reservations beforehand as Hayabusa trains require a reservation. The fare for a Hayabusa train starts from 11,400 Yen to 19,930 Yen.
If you carry your baggage along, there are plenty of coin lockers for you to use at Hiraizumi Station.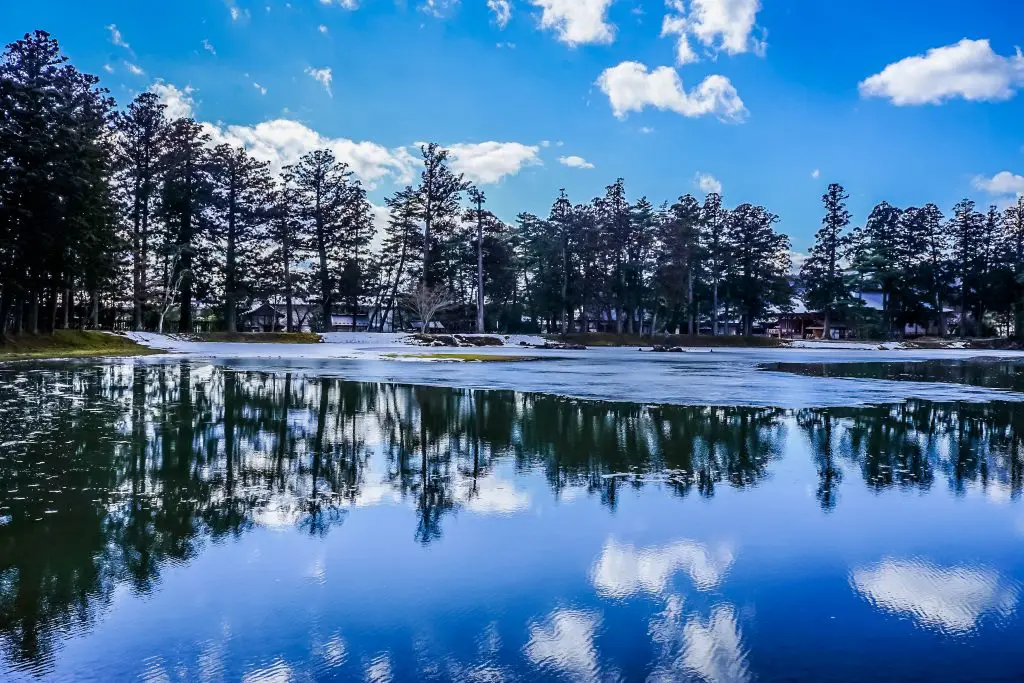 History of The Buddhist Pure Land: Hiraizumi UNESCO World Heritage Site
Hiraizumi itself is not a UNESCO World Heritage Site, but the village houses 6 World Heritage Sites, which collectively go by the name "Hiraizumi – Temples, Gardens, and Archaeological Sites Representing Pure Land Buddhism." The history of the village goes back to the late Heian Period, widely regarded as one of the golden ages in the country's history.
At that time, the country was ruled by a clan system where clans divided the country into regions, and each one held power on their own. There was a centralized government, but it was not as effective as it had been, leaving warlords with near-total administrative power in their respective regions.
Modern-day Hiraizumi village belonged to an area called Mutsu Province, and its contemporaneous ruling clan was the Northern Fujiwara clan, which, after a series of bloodied war to consolidate their power, ruled over the land for more than 100 years.
The town of Hiraizumi at that time was such a sight to behold. As the Northern Fujiwara clan gained in power, so had Hiraizumi gained in popularity. It was the de facto capital of Oshu, a region that encompasses a third of Japan's total area.
As the capital to the northwesternmost region in Japan, the town at that time enjoyed popularity unmatched by most other contemporaneous cities thanks to uninterrupted trades of gold, beautiful horses, silk, and other luxury consumer products. At its heyday, it was said that the population of Hiraizumi had reached a staggering number of 50,000, or even 10,000, rivaling the fabled capital of Kyoto.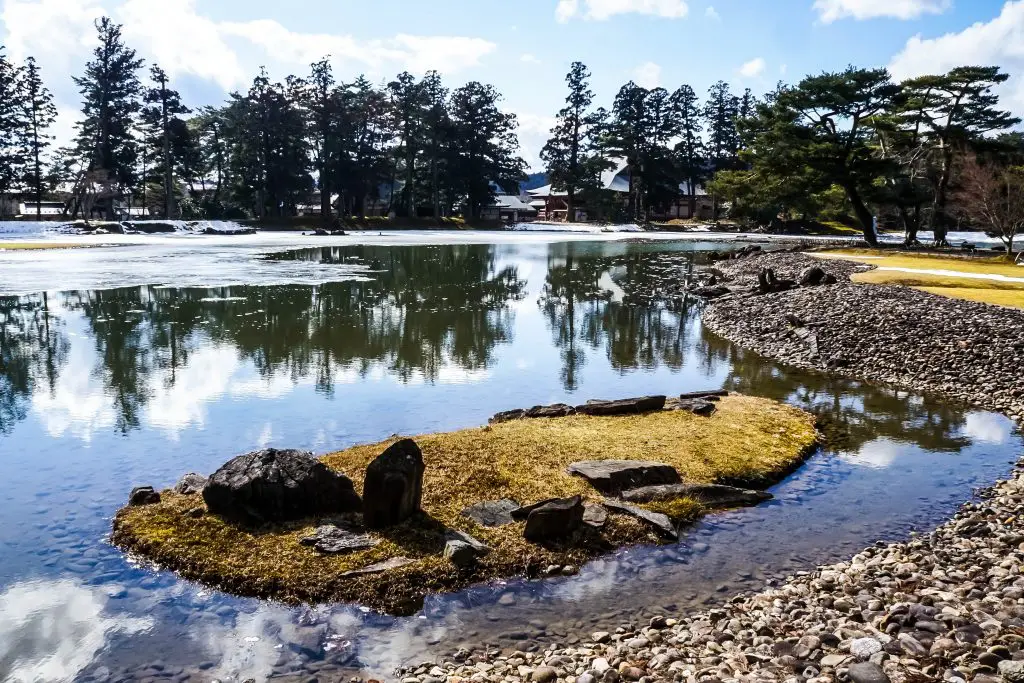 Buddhism has always been present in the town, even in its beginning. To understand why Buddhism is so pervasive in this town, we will have to go back to its founding days. At that time, the idea that people were living in a mappo (an age of decline) was widespread among the Japanese populace, be they elites or commoners.
According to their own interpretation of Buddhism texts, Japanese Buddhists believed that the mappo would set on its declining course in 1052, and in the following years, Buddhist laws would degenerate. To counteract this catastrophic downfall, the Japanese Government commissioned several temples in most of its provinces.
The head of the Northern Fujiwara clan at that time, Fujiwara no Kiyohira, followed this trend but added his own vision to the projects. He did not just build Buddhist temples, but he had also implemented several Buddhism-based policies throughout his lifetime.
His successors did well to pass down the procedures to later generations, creating a unique Buddhism-based cultural landscape with several magnificent Buddhist temples.
Kiyohira commissioned a Buddhist temple complex called Chuson-Ji Temple, one of the most famous cultural heritage sites in the town, on Kanzan, a hill to the north of Hiraizumi. The temple is mainly used to pray for a peaceful nation through Buddhist laws.
It was also used to commemorate fallen soldiers in war and was the perfect spot to preach about peace and other aspects of Buddhism. At its peak, the temple was among the most stalwart bastions for Buddhism in the province, and many monks have let go of their mundane life to search for the transcendence in this temple.
Another great temple to behold is the Motsu-Ji Temple, which was built to represent the Pure Land (Jodo) of a healing Buddha named Yakushi Nyorai. Built by Kiyohira's successor, Motohira, the temple stood in direct contrast with Chuson-Ji as it had been built on level ground instead of a hilltop.
The temple was even grander than Chuson-Ji, and what made it markedly different from the other was the liberal use of extensive and grassy spaces, making it rather un-Japanese.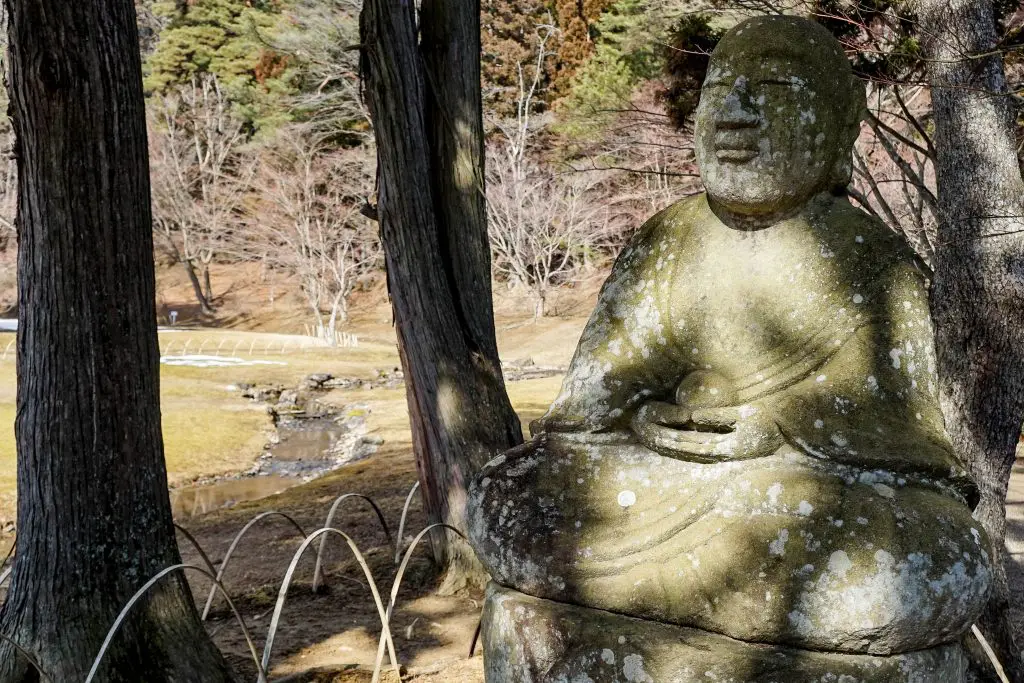 Kiyohira's successors went on to create a lot more grand religious complexes. However, the clan's grip on the region gradually faded soon after, and in 1189, Hiraizumi was raided by Minamoto Yoritomo, the person who would become the first shogun in Japan.
The town then fell into obscurity and disrepair, but interest in the city rose after the Meiji Restoration. Even though the town has never regained its former glory, as tourists walk along its paths, there still remains an undying and everlasting spiritual splendor that permeates through its Buddhism temples.
To come to Hiraizumi is much more profound than to see a beautiful town. It is a religious, sacred, and cultural experience that anyone can easily enjoy and embrace – and if a visit here isn't enough, you can always head to Himeji Castle, Nasu, and Nikko while in Japan to enjoy even more elegant and refined cultural experiences. While I visited in the winter, this is arguably less than ideal.
If you are visiting Japan in autumn or spring, you have the opportunity to witness Hiraizumi UNESCO World Heritage Site in all its glory.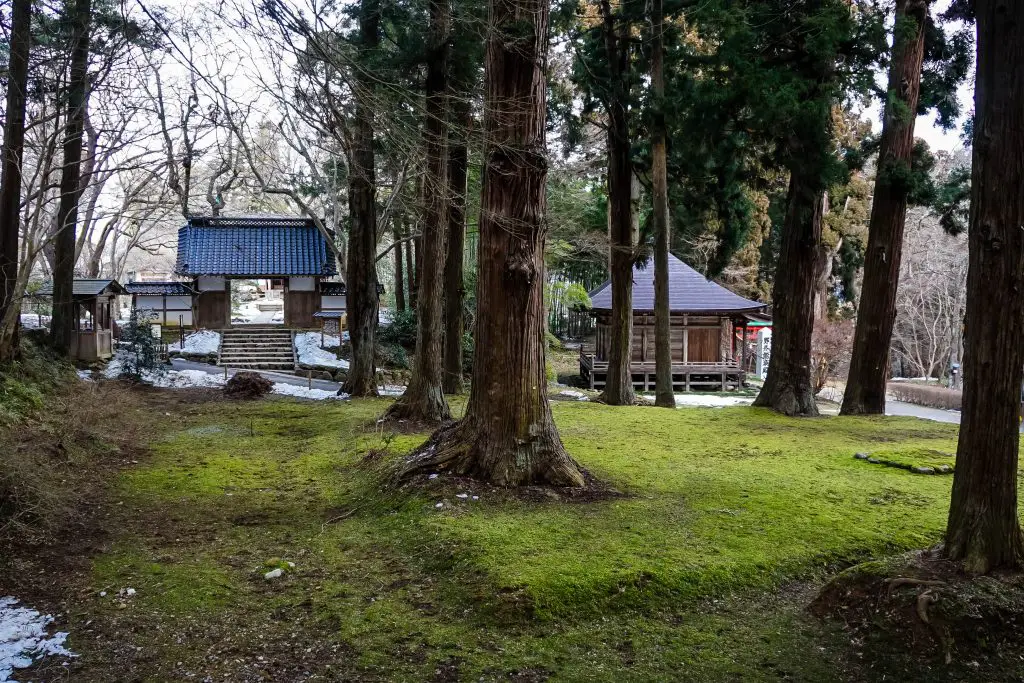 Entrance Fees and Opening Hours Of The Buddhist Pure Land Hiraizumi UNESCO World Heritage Site
Chuson-Ji Temple: 8:30 to 17:00 (until 16:30 from November 4 through February); Fees: 800 Yen
Motsuji Temple: 8:30 to 17:00 (until 16:30 from November 5 to April 4); Fees: 500 Yen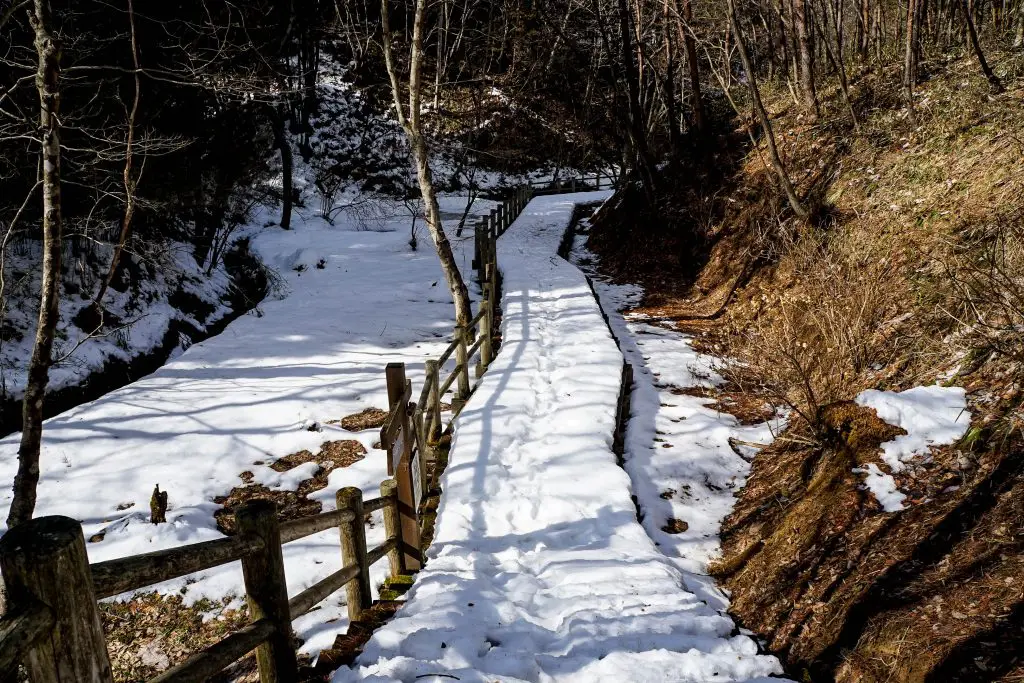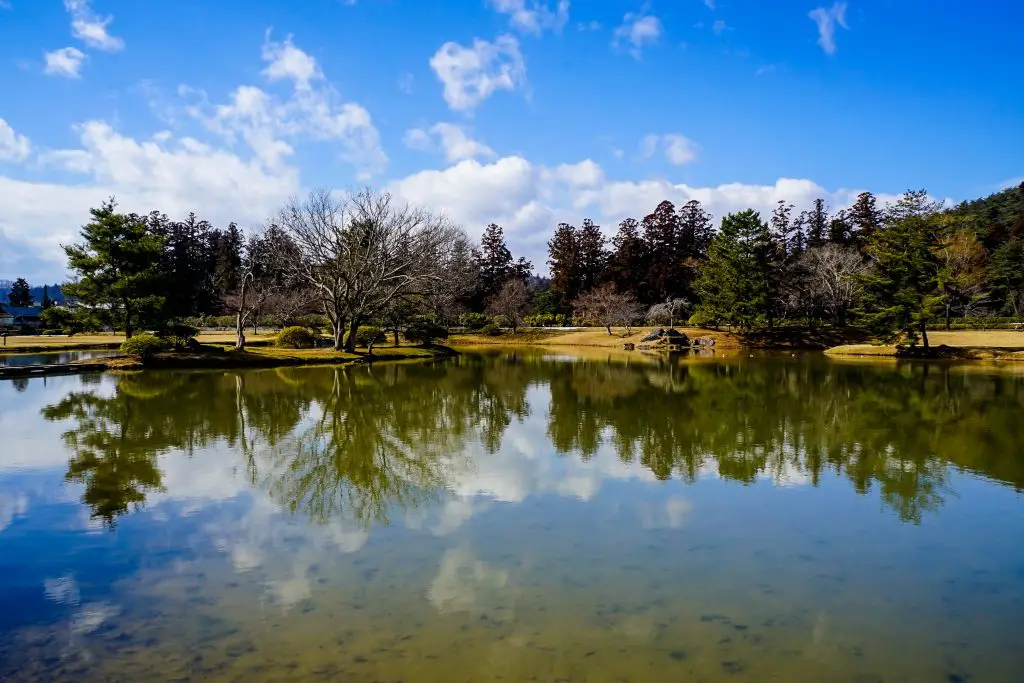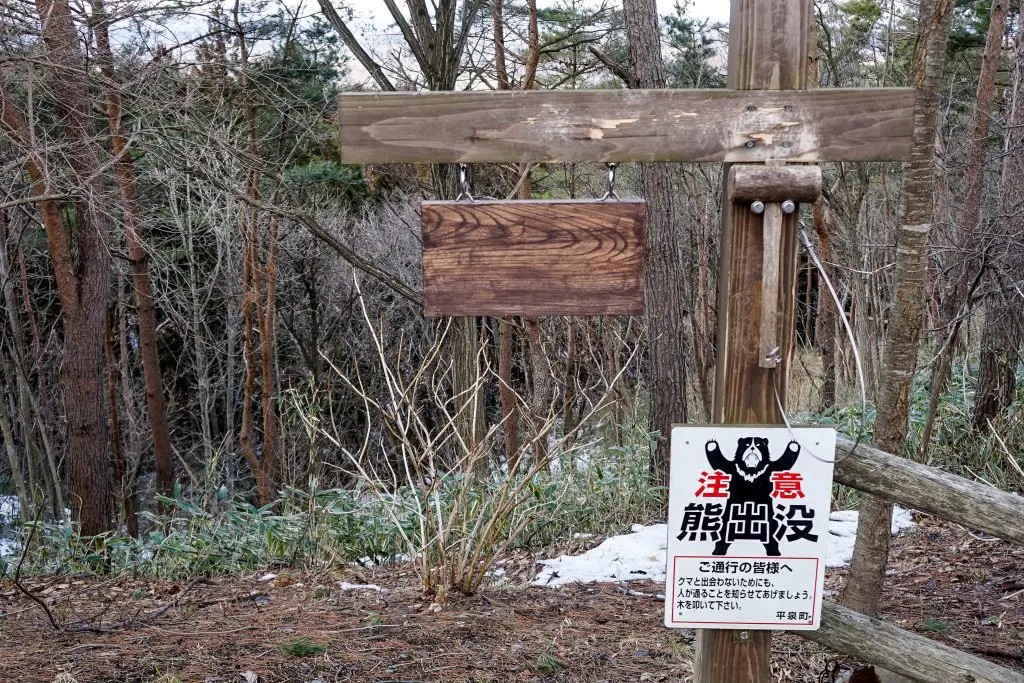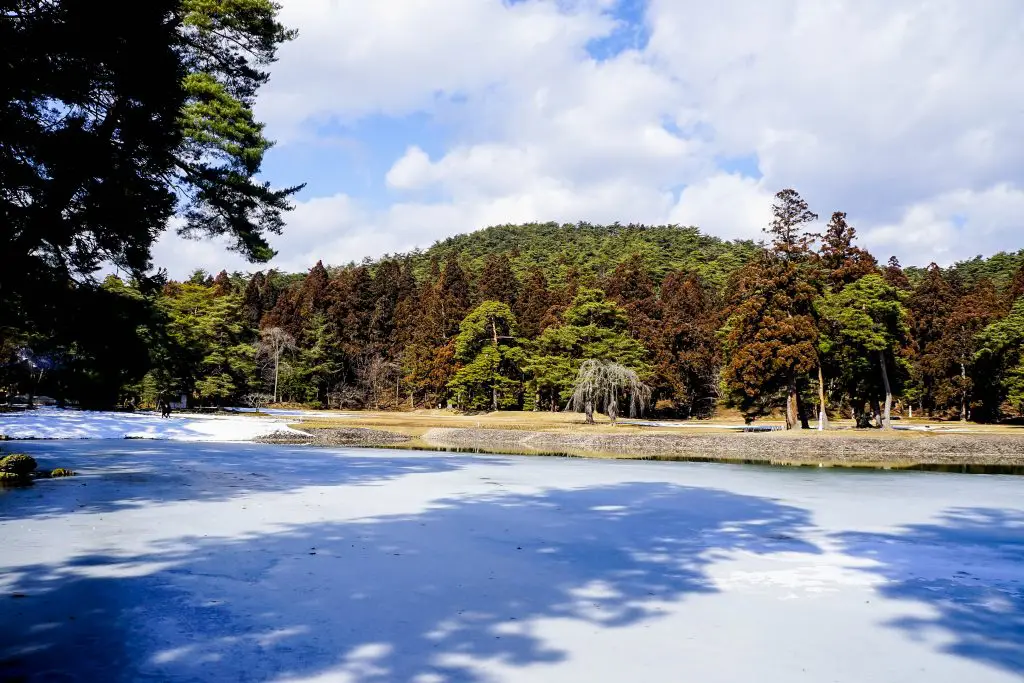 Staying Connected While Travelling
In today's increasingly connected world, staying online while traveling has become essential for a seamless experience. That's where eSIMs come into play, revolutionizing the way we access mobile networks during our global adventures. Say goodbye to hunting down local SIM cards at the airport; eSIMs provide instant activation the moment you land, sparing you the fortune usually spent on international roaming and allowing you to genuinely travel like a local (without getting hopelessly lost!).
With eSIMs, tasks like restaurant recommendations and reservations, up-to-the-minute public transport instructions, checking opening hours, and accessing further information become a breeze. And, of course, sharing your journey on social media is easier than ever. To stay connected wherever you roam, consider using either Airalo or Holafly. Airalo boasts the most extensive range of destinations worldwide, offering smaller data bundles tailored to your needs, while Holafly provides unlimited data packages and fantastic EU data deals.
So why wait? Embrace the future of travel connectivity with eSIMs and make your next journey effortlessly smooth.
Further Things To Consider Before Any Adventure
Now you're all set and prepared to explore our big wide world, why not sort out everything else out all in one go? If necessary for your travel plans make sure you have brought proper travel insurance, protected your privacy by getting a secure VPN, compared all the top hotel booking sites to find just what you're after, reserved an unbeatable rental car price and - of course - booked the best flight deals!
Or maybe just forget it all and go for a last-minute cruise or effortless tour instead?
Many budget travelers (including me) indulge in worldwide airport lounge access, so we can experience luxury while still slumming it in economy. Naturally, we would never leave home without a more general travel guide since we couldn't possibly cover everything here!
Just add an adventurous attitude and plenty of smiles - they go a long way - and that about covers it all! Now go out, find your own path and don't forget to share your best inspiration stories with me on Facebook, Twitter, and Instagram...I'd love to hear from you!