Films have this amazing ability to transfer audiences to other worlds, planets, continents, or even just a new city. And when it comes to traveling by cinema, movies set in Chicago, Illinois, have one of the most captivating city backdrops audiences could hope for.
This is a city known for its dynamic blend of various cultures, fast-paced food scene, steel skyscrapers, and low-key cultured awesomeness. So it is no wonder directors seem to love it here and there are so many movies set in Chicago.
Often, it is hard to accurately depict the appeal and charm of Chicago in film while striking the right balance of being fun while also being realistic about the harshness that the city has throughout its history. Many times throughout the history of movies set in Chicago, there have been stories that were put to the screen that shows off the euphoric sensation that one feels while being in the city – and thus the creation of this list.
After all, while films set in Japan or Australia might be famous for the stunning natural landscapes alone, the appeal of films set in Chicago is far more urban and…human.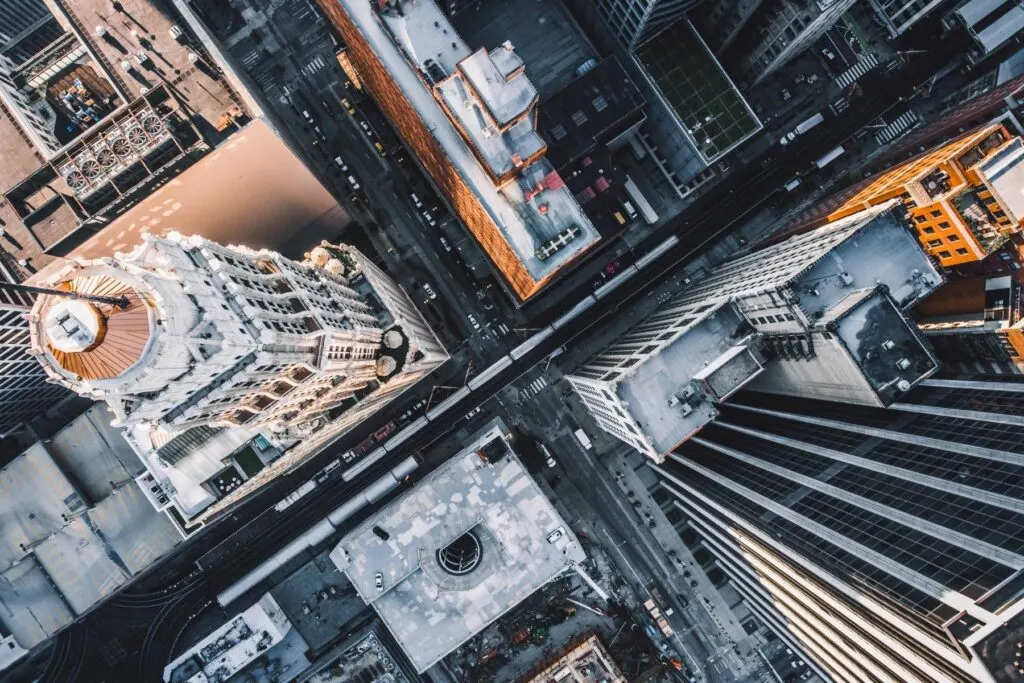 There is a certain iconic scenery, neighborhoods, and cultural delights that Chicago films have to play with – and this list of movies set of Chicago seeks to showcase this variety and different faces of Chicago. If you are not familiar with this magnificent city that sits on the banks of Lake Michigan, and its stunning architecture, thriving music scene, delectable cuisine, and historic districts you soon will be…
Wondering where to watch? It depends on where you live in the world and which streaming services you have. We link to the streaming service we watch on in each case - be it Netflix, Amazon Prime, Apple TV+, or elsewhere.
You can get one month free of Amazon Prime (or a 6-month trial for students) of Amazon Prime and also get immediate access to FREE Two Day shipping, Amazon Video, and Music. While you won't be charged for your free trial, you'll be upgraded to a paid membership plan automatically at the end of the trial period - though if you have already binged all these, you could just cancel before the trial ends.
Apple TV+ also has a one-week trial, and Hulu has a one-month trial (which can be bundled with Disney!). Another option might be using a VPN to access Netflix titles locked to other regions. Netflix is now available in more than 190 countries worldwide and each country has a different library and availability. US Netflix is (understandably) one of the best.
While we wish everything could just be in one place - for now, it seems these are the best streaming platforms to watch on.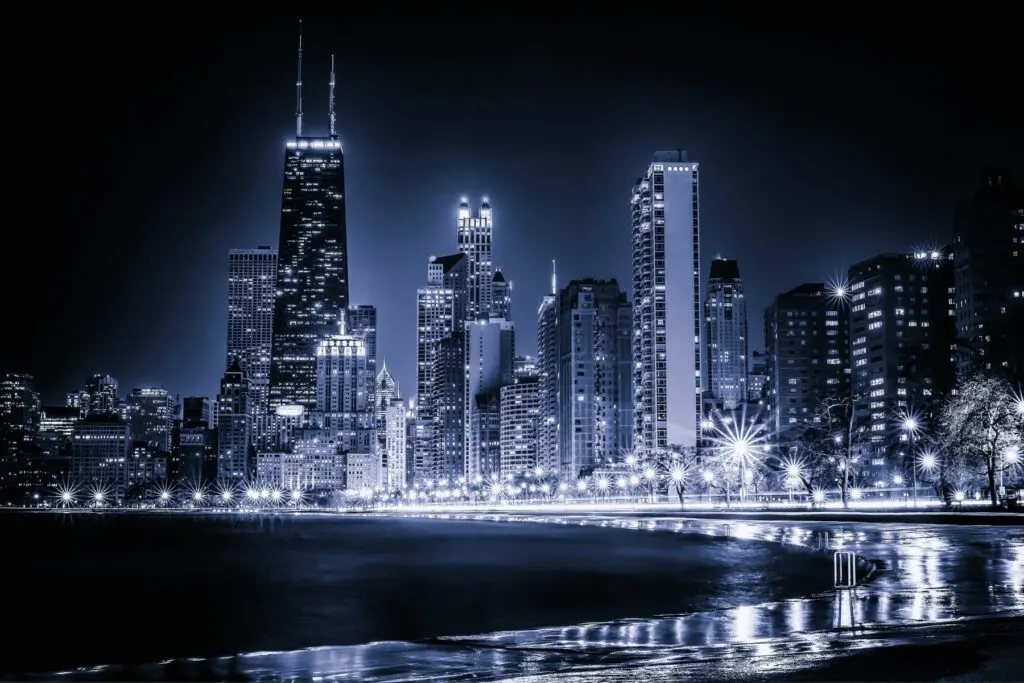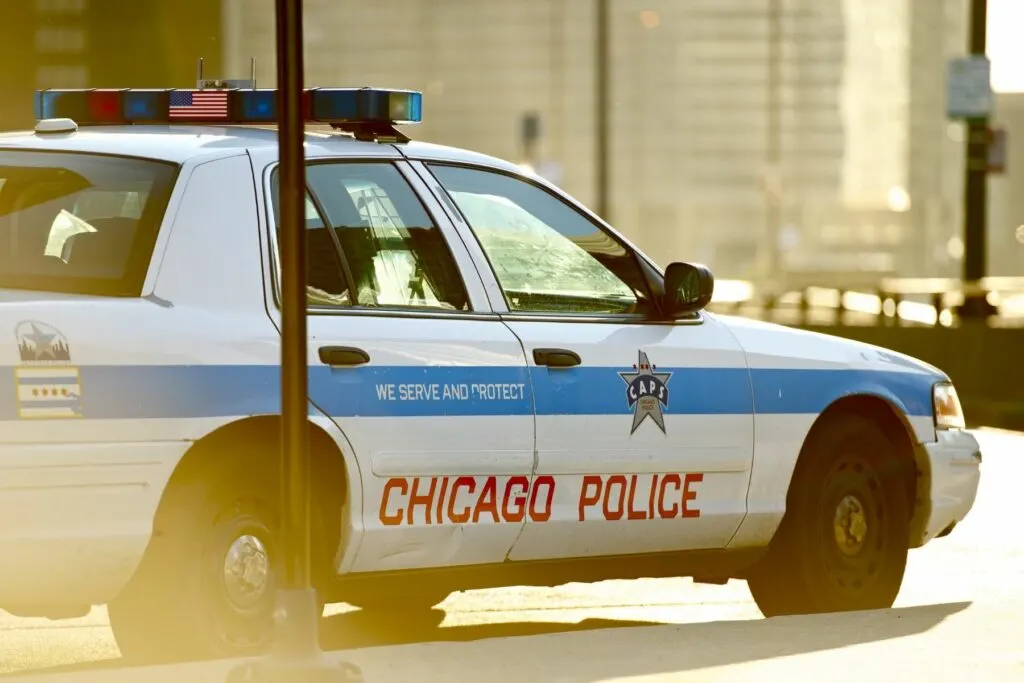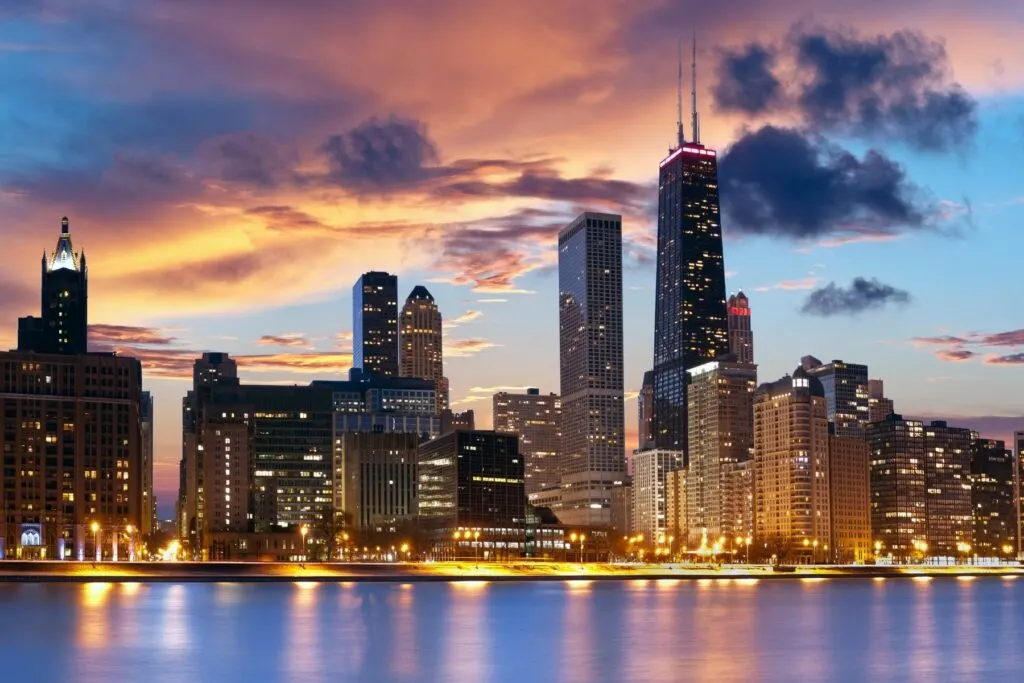 The Blues Brothers is one of the most extraordinary films ever set in Chicago because it defies genre norms and rules to produce a one-of-a-kind action comedy musical. A redemption story following the story of Jake (John Belushi) who reunites with his brother, Elwood (Dan Aykroyd) — collectively known as the "Blues Brothers" to save the orphanage the brothers grew up in from closing, by gathering $5,000 to pay back taxes.
The duo plan to earn the money by bringing their old band back together. However, after several gigs and making a few enemies in the process (including the police), the Blues Brothers face slim odds of delivering the money on time.
My adoration for it is limitless, and every time I watch this film, I'm disappointed that Belushi did not allow himself the opportunity to realize his full potential. He clearly has a distinct comedic flair as well as a remarkable musical skill, which is evident in this picture. This was always going to be a match made in heaven, thanks to Aykroyd's steady and dependable performance and Landis' brilliant direction.
The humor is off-kilter and delightfully eccentric, and it never gets old. The action is hysterically amusing and effectively ridiculous. But, at the end of the day, this is a film about music. And they are huge fans of music.
It features one of the finest soundtracks in a film ever, and I still get a thrill out of seeing how many legends appear in it. This film's routines and songs are produced with passion and a lot of fun, which makes it attractive. It's the pinnacle of everything a Chicago film should be, and anytime I watch it, I get the instant itch to go explore the late-night music scene of the streets of Chicago.
A must-see for all generations, this is a classic cult movie set in Chicago. In the 1980s, director John Hughes was responsible for a large number of teen angst or coming-of-age films, and Ferris Bueller's Day Off was perhaps his most famous and best work.
The picture has a lot of heart, and Matthew Broderick's charisma is what keeps it from being simply another teen comedy. I wish more entertaining and innovative films were made like this; no one tackles such a great topic without resorting to clichés and crass humor. Here, John Hughes has produced something absolutely unique.
One of the best aspects of this film is the journey that Ferris goes on. It feels like an honest tour of the city, and I cannot think of a better film to display the attractiveness and electric feeling that the city of Chicago has. Whether it is the parade sequence, catching a game at Wrigley, or touring around the museums, it displays this gravitational feeling that Chicago has on those who have the opportunity to visit.
There isn't a better film to advertise Chicago as a vacation destination – and is to Chicago what Lord Of The Rings is to New Zealand or Ocean's Eleven is to Las Vegas.
At his most ethically conflicted, director John Hughes shows here that wealthy teenagers are not immune to life's harsh impulses, and that no measure of affluence can remedy high school's sense of isolation and distress. A coming-of-age story that hits the nerdy nostalgia of school days like no other; a cinematic representation of the 1980s that's maybe even more accurate than Ferris Bueller or The Breakfast Club.
Think Fur coats, football jerseys, braces, tight jeans, Spandau Ballet, and the X-Cyclops Men's visor. The overtones of familial dysfunction feel almost too real to be true, but this disco-set procession of nerds and girls is as visually striking as it gets. What about this doesn't feel familiar?
Like Ferris Bueller's Day Off, it shows the pure attractiveness of Chicago in some of the best ways.
When Harry Met Sally is a lovely, intelligent, poignant, and melodic romantic comedy that should tug at the hearts of lovers and those wanting to be in love all across the world. While the film is chock-full of witty, endlessly quotable language and laugh-out-loud moments, its continuing success is unquestionably due to its true heart.
It's the perfect autumn Chicago and New York film. You can feel the crisp air of a fall day bleed through the screen. It absolutely transports you into the shoes of the characters, and it is hard to find a film that makes you feel the environment of cold Chicago and New York, as well as this one does.
In a lot of ways, even though it takes place in colder climates, this film feels like a warm fall day as it transports you through a story of love.
For the holidays, Home Alone is a highly popular family film. And with good reason. The film is about family and has issues that will make adults ponder as well as lots of fun for children. For a family film, the humor is rather good.
John Hughes does a great job with the writing, and there are plenty of moments for adults to appreciate both with and without their children. It's another script to add to John Hughes' illustrious career, bolstering his claim to be one of the best screenwriters of all time. Few people could strike the right blend of serious themes and outright hilarity as he could.
The cast of this film set in Chicago is also excellent. Culkin is remarkable for his age, and Daniel Stern and Joe Pesci have never failed to make me laugh even after rewatching countless time. However, it is not without faults. During the conclusion, the comedy goes a little too much, with Kevin's traps for the thieves ranging from silly to outright ludicrous.
The ice and the tar on the steps don't bother me (albeit a bit excessive, but that's sort of the point), don't bother me, but the zipline and blowtorch to the head make me squirm. It is, nevertheless, excellent for children. Despite its flaws, it remains a timeless holiday and Chicago christmas film.
I arrived a little late to the Candyman party, but I can understand why it's regarded as one of the best slashers of all time. It shifts from a detective narrative to a mental nightmare in the blink of an eye, and even after that, it continues to twist.
I enjoy the notion of a killer who lets others take the fall, which leads to mental concerns and some strange situations. The film's worst flaw was that I never completely grasped Candyman's motivations.
Candyman feels like one of the most important and culturally significant Chicago-based films. It uses the trauma of slavery, gentrification, and cities of the Reconstruction era to examine one of the more famous urban folklores of the region.
It's a brilliant depiction of class and racial struggles and displays how the different cultures continue to exist within Chicago.
Not only is The Fugitive a fantastic movie set in Chicago, but it also exploits the city as a maze for a never-ending cat-and-mouse pursuit. It's a unique environment that also serves a practical purpose.
Andrew Davis' direction is harsh, dependable, and cost-effective. There isn't a single scene that isn't used to its full potential, and the Harrison Ford/Tommy Lee Jones combination is unrivaled.
A true masterpiece from beginning to end.
Hoop Dreams is a major work in the documentary genre and cinema in general, the film follows two black Chicago teenagers who are passionate about basketball, but their road to success is never clear. The narrative spans years and will hold your attention for the full three hours as you fight poverty, an uncaring educational system, abusive coaches, and family problems.
Even if basketball isn't your favorite sport, Hoop Dreams has a lot of excitement thanks to its two key characters and the unprecedented access they gave the filmmakers.
The only significant criticism is that it was shot on low-resolution digital video in the late 1980s, as well as director Steve James' bland narration. The former can be excused as a prerequisite of documentary filmmaking. Even now, shooting in the slums of Chicago with high-end film cameras is probably a terrible idea.
In the case of the latter, I think the film was made on a shoestring budget, thus having the filmmaker narrate saved money. However, it sounds tedious and unappealing. Aside from that, it's very clean and demonstrates the harsh realities of growing up in such a city as Chicago.
Julianne Potter, played by Julia Roberts, is all over the city in this classic romantic comedy, whether she's driving along Lake Shore Drive or eating at Charlie Trotter's.
Some films utilize Chicago as a bland background, but P.J. Hogan flits around the Windy City in an apparent attempt to emphasize its beauty and vibrancy. You could create a tourist trip out of only the locations mentioned in My Best Friend's Wedding, from Comiskey Park to Union Station, and wind up at the beautiful Fourth Presbyterian Church on the Magnificent Mile.
Much like Ferris Bueller's Day Off, this film feels like a tour of the city and does so in some of the most beautiful ways imaginable.
When Hollywood came knocking to adapt Nick Hornby's best-selling novel, they opted to move the action from London to Chicago, resulting in a film that skillfully depicts areas of the city that are rarely seen on film. Scenes shot in Wicker Park, one of the city's most artistically active areas at the time of filming, had an air of realism thanks to Chicagoan John Cusack.
When people still went to record stores, many of them were in Wicker Park, and this movie now serves as a sort of funeral to the city's end of an era. High Fidelity is a true tribute to Chicago's art scene, and it does so in such an eloquent and easy fashion.
When sometimes, it can be hard to capture the essence of an era or a region; High Fidelity does so with such grace.
If you talk to enough bar patrons in Chicago, you'll almost certainly come across someone who worked as an extra on Sam Mendes' follow-up to his Best Picture-winning American Beauty.
Mendes and master cinematographer Conrad L. Hall turned locales around the city into Great Depression-era versions, earning Hall a posthumous Academy Award for his efforts. Road To Perdition was shot in the exclusive University Club of Chicago, in the Pullman district of Chicago, and in the Geneva and Evanston suburbs.
Even the interiors were shot on sets created in the region, so it's truly a Chicago production.
At his most enraged, Spike Lee wailed a two-hour siren in the shape of a Hip-Hop musical tragedy based on Lysistrata. Its message is unrelenting, but honestly, his is one of the most crucial, essential, and blaring works of film, and it must be seen.
It powers up and drives past convention in a fraction of a second, starting with an overture of Nick Cannon's Pray 4 My City, with every line and lyric flashing onto the screen in brilliant red bursts, as if it were a sports car. The humorous, satirical aspects and Lee's skill at sorting through many tones and tastes help reinforce Chi-voice, Raq's, which begins with pissed off, furious clarity and ends in sadness.
Of course, the performances are outstanding, with Teyonah Parris' commanding presence and John Cusack's fiery sermon presented via the lens of a clear filmmaker being notable standouts. Astounding. Chi-Raq is another terrific, albeit sad, examination of the struggles and turmoil that have made up Chicago. It's a historical city, and often times the darker history needs to be on display to show the true colors of Chicago.