When you think of romance, Venice or Paris are probably the first cities that come to your mind, given their artistic and romantic ambiance. However, although this might sound a bit unlikely, Tokyo, the capital of Japan, is also a dreamy destination with a lot of romantic things to do.
As the largest metropolitan area in the world, Tokyo is the perfect blend between traditional Eastern Zen lifestyle and modern Western vibrant and cosmopolitan nightlife.
Busier than Taipei, yet not as hectic as Hong Kong – Life is like a harmonic cycle in Tokyo as it peacefully flows during the day, almost as if the entire city were under a solemn enchantment.
As the sun sets and daylight fades, however, Tokyo's vibrant nightlife rises, and the entire city seems to suddenly wake up.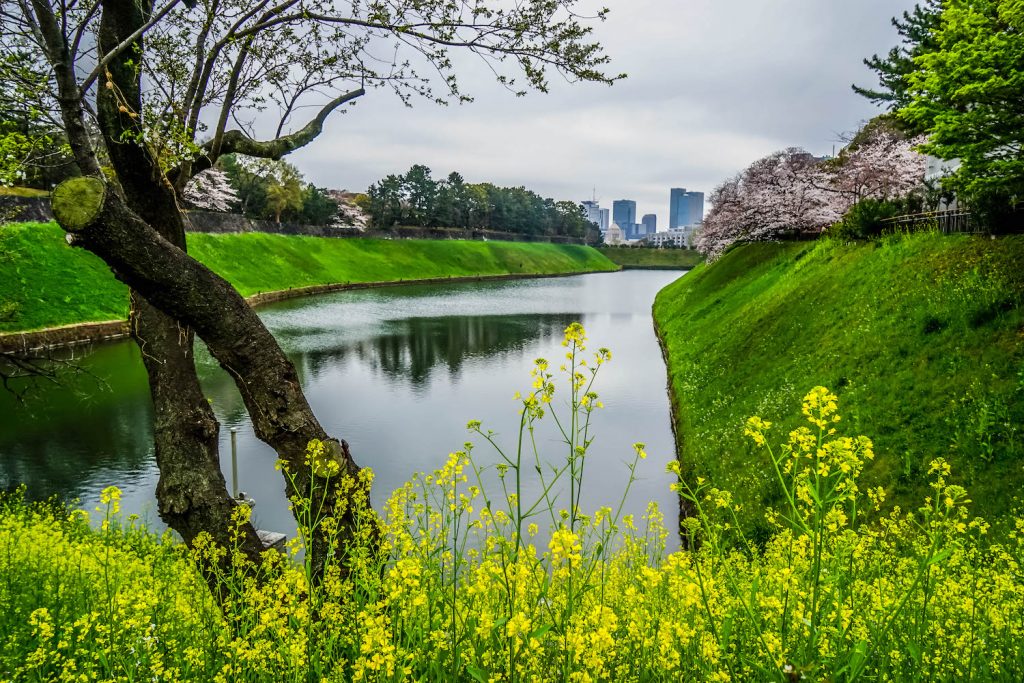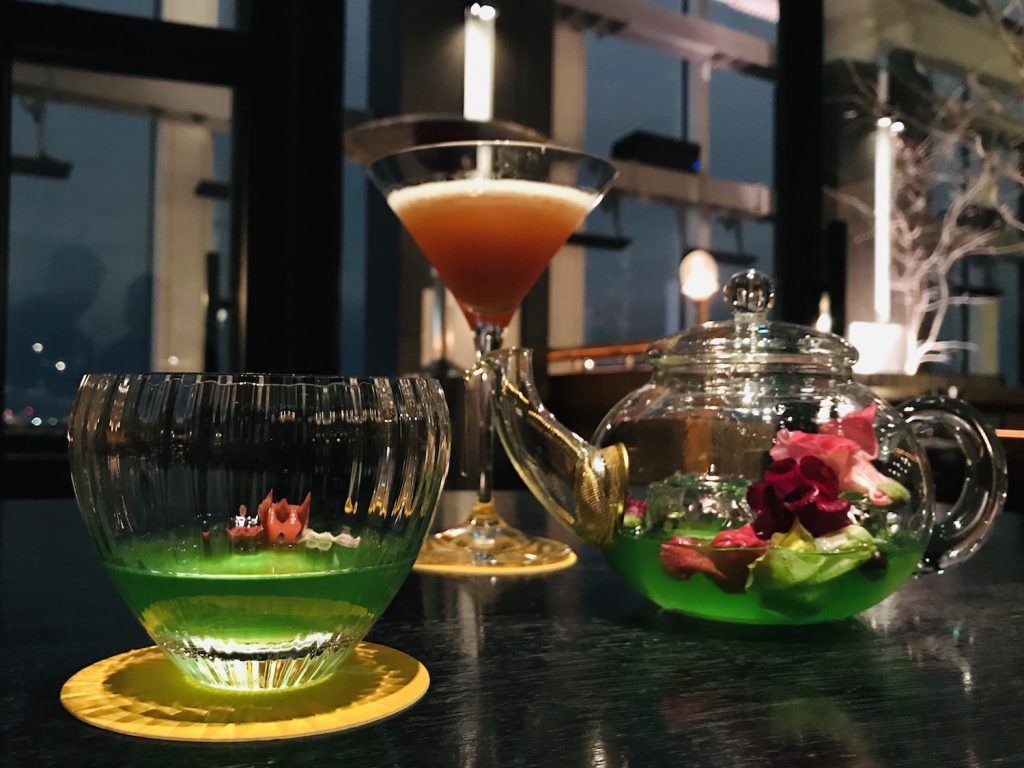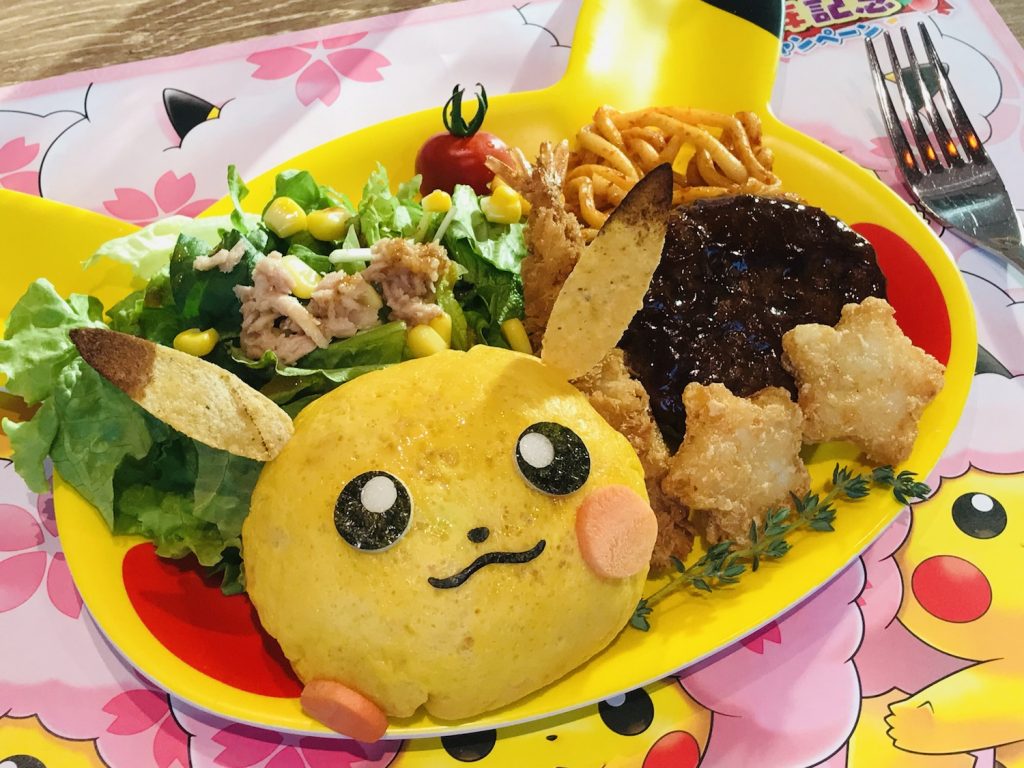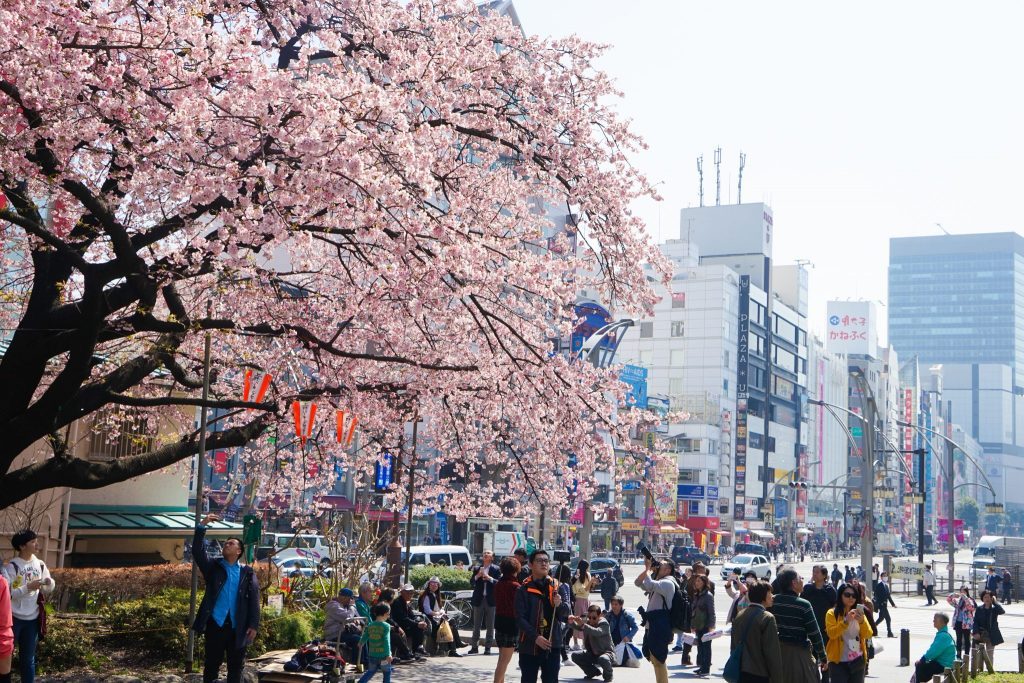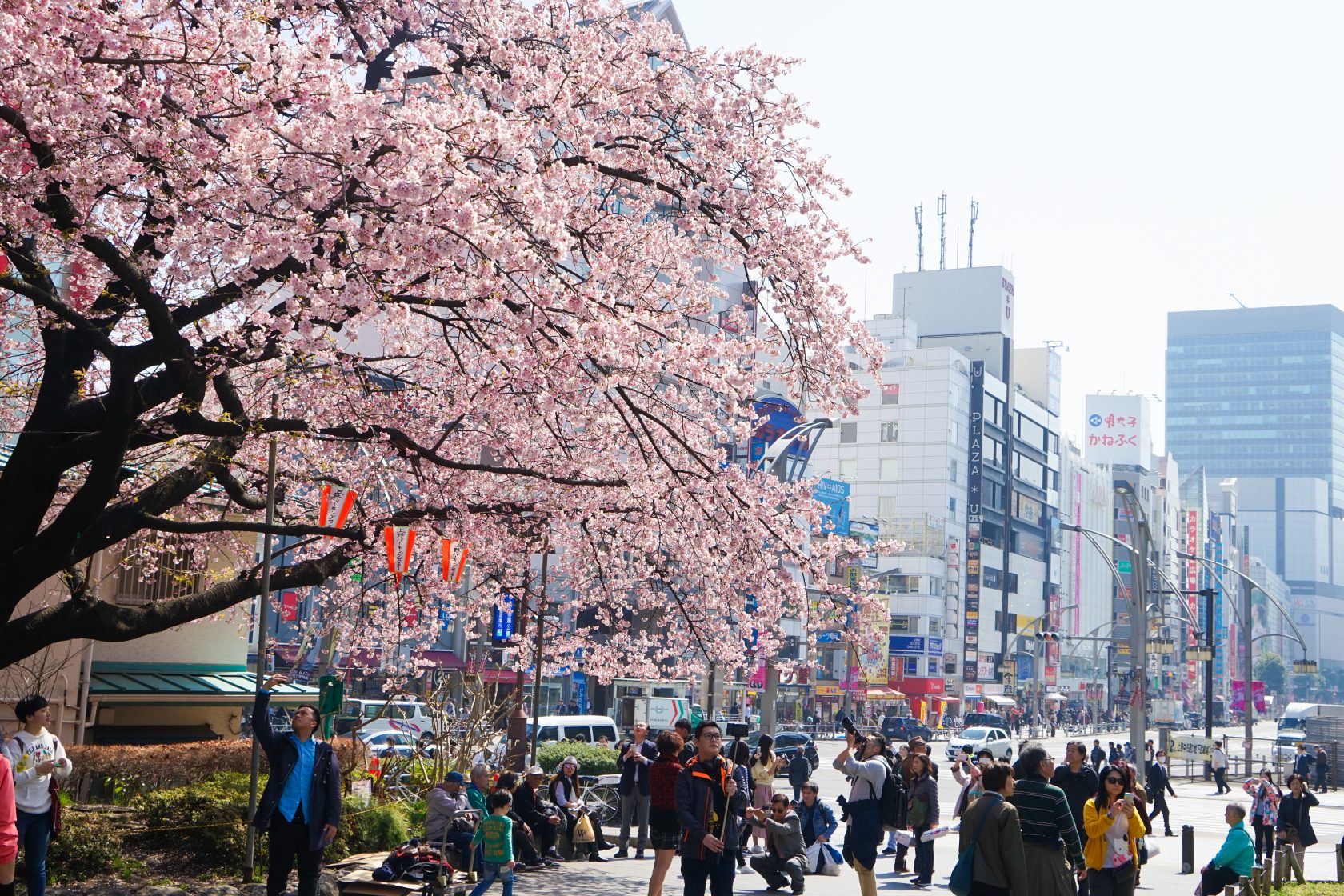 Tokyo is not famous for its romantic ambiance, but that's because only a few people notice this well-hid secret of the city that never sleeps. Hidden amongst the concrete jungle of the city are flowered ancient temples and serene parks, where cherry blossoms bloom every spring.
These destinations offer unique spots that are completely isolated from the hassles of modern life. Even better, the scenery of these places is often amazing and poetic, with some even inspiring Japanese filmmakers and anime writers to create love movies that stand against the test of time.
Love doesn't necessarily mean quiet. If you and your partner are the adventurous kinds, there are tons of exciting things to do and places to go to.
Even a stroll around Tokyo with your partner can be a romantic experience, for the local streets are imbued with a certain magic that only pedestrians can explore. Take your time to explore the neon-light landscape, seek out the curious and unusual, eat your heart out in the city that has more Michelin stars than any other and let your soul wander freely.
You never quite know what you will come across…
One of the best tips we can give you for exploring Japan is to order an airport travel SIM card for easy pickup and activation the moment you land so you will not pay a fortune for international roaming – and can truly travel like a local.
Restaurants recommendation and reservations on the fly, public transport instructions up to the minute, opening hours, translations and further information – and of course, social media posting, if that's your thing – all become just that much easier.
Mobile data is fast, cheap and available almost everywhere in Asia so it is no wonder the only way to truly explore like a local, and to get off the beaten track (without worrying about ever being lost) is to get connected. So why wait? Discover more in Japan by getting the best local SIM card now.
Tokyo is a city you are never, ever going to see all of – let alone in one trip, even with our ultimate Tokyo guide – so there is no need to stress about seeing everything all at once. For first-timers in Japan, I'd recommend one week but you can easily spend more. If you are traveling more around Japan get your JR Pass before you fly to save yourself time and money and be sure to book your hotel in Tokyo far in advance.
The best options for hotels in Tokyo sell out months in advance, and choices last-minute are limited at best (and because everyone keeps asking where to stay in Tokyo, the Godzilla Hotel aka the Hotel Gracery Shinjuku is my favorite option). But for now, let's get down to business… you want to fully experience one of the most romantic trips in your life, here are the things you should do when you are in Tokyo.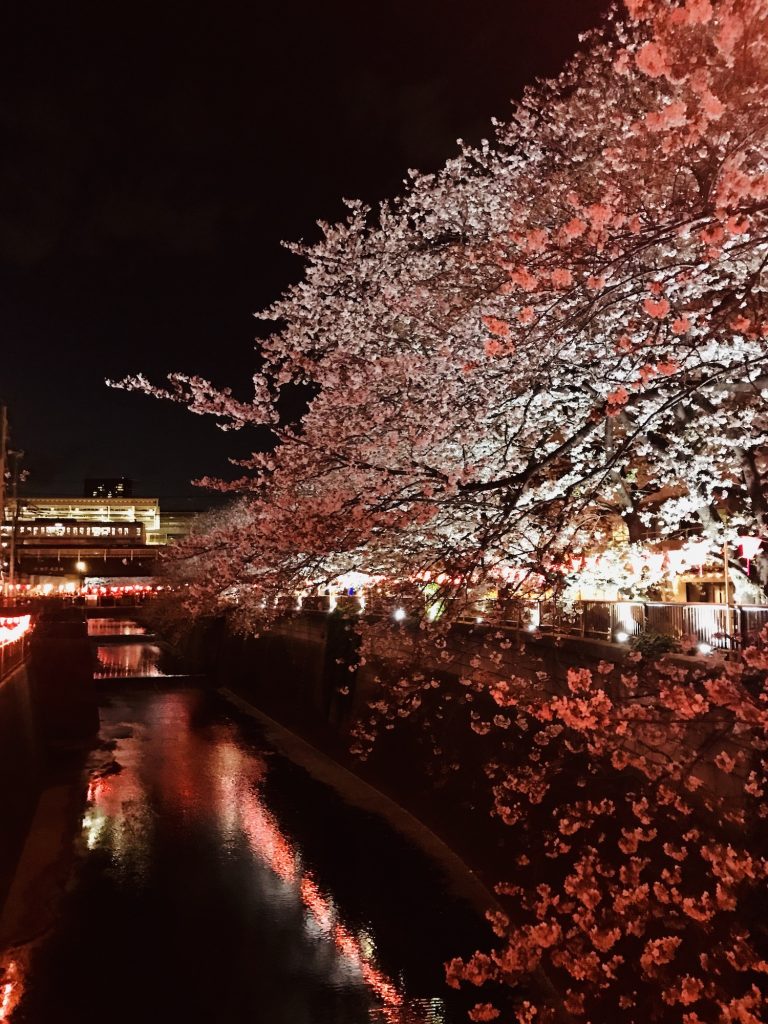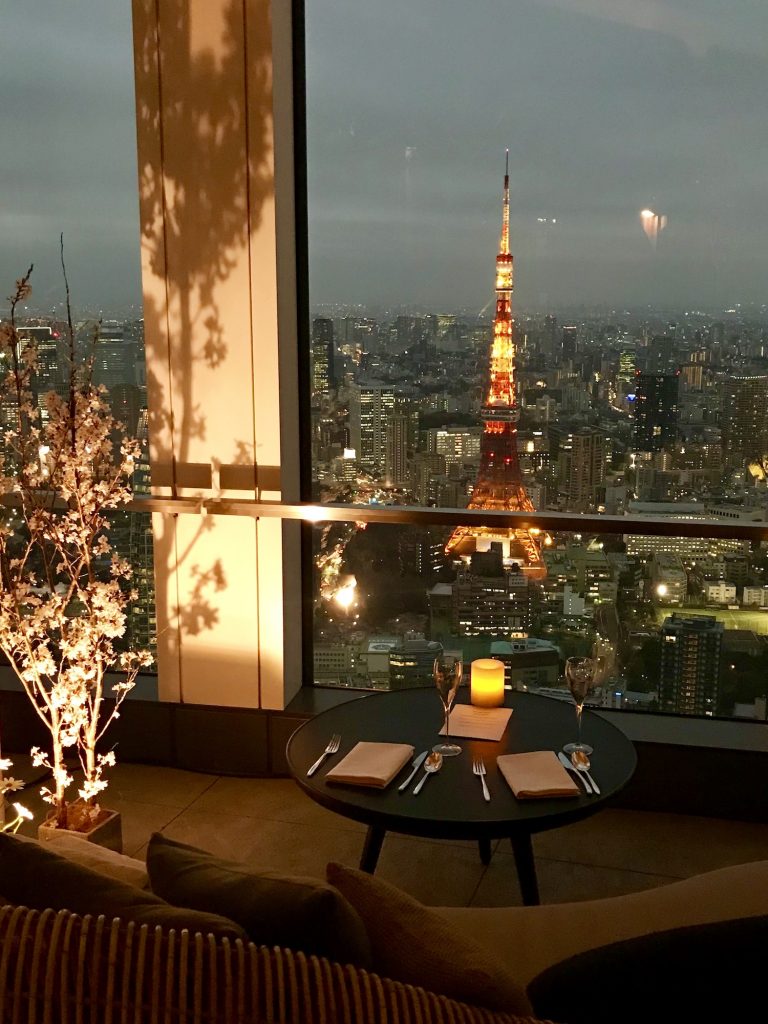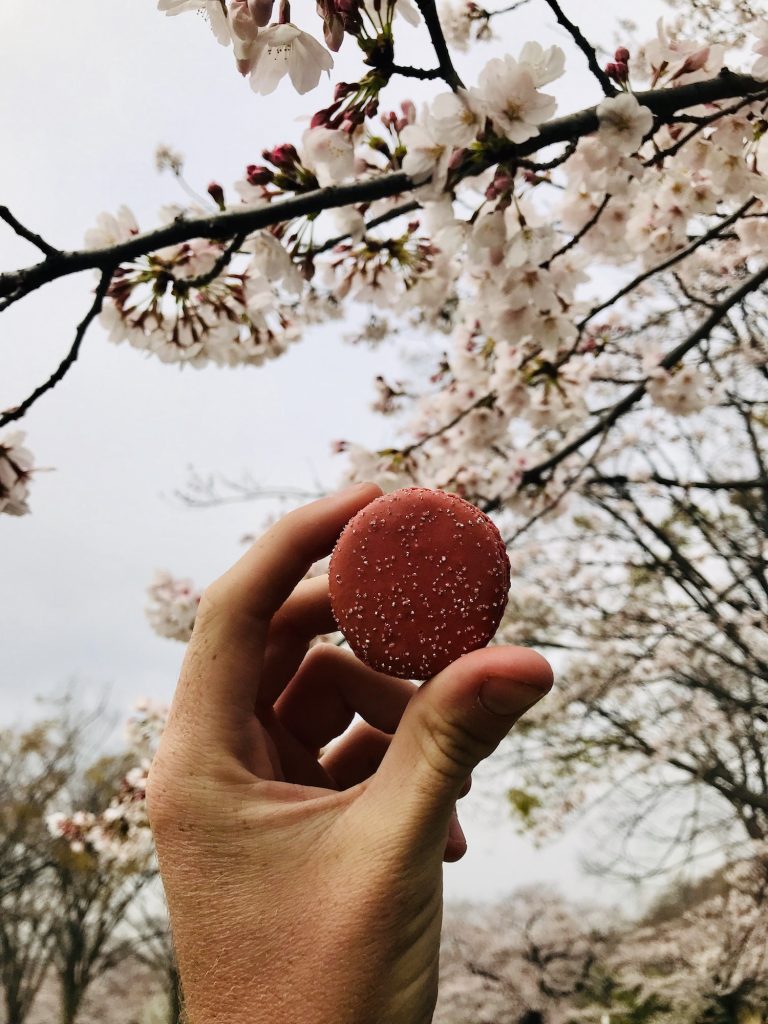 Fall In Love All Over Again With These Romantic Things To Do In Tokyo! 💖
1. Enjoy A Cute Picnic On A Patch Of Grass
Like all big cities around the world, patches of grass are actually rare sights because of the high rate of urbanization. Because of this reason, finding an unclaimed patch of grass on your promenade with your partner is a godsend, and you should totally make use of the moment by setting up an impromptu picnic.
Grab some takeaway foods from a nearby convenience store, and then lay down on the grass with your partner to watch the entire world goes by in absolute peace. Love blooms from these little romantic moments, so carpe diem and enjoy the languid passing of time with your partner in the largest city in the world!
If you have some troubles finding an unclaimed patch of grass, no worries! Japanese love this idea so much that they have a dedicated website solely for the purpose of listing out patches of grass around town, so you can use these websites to your advantage.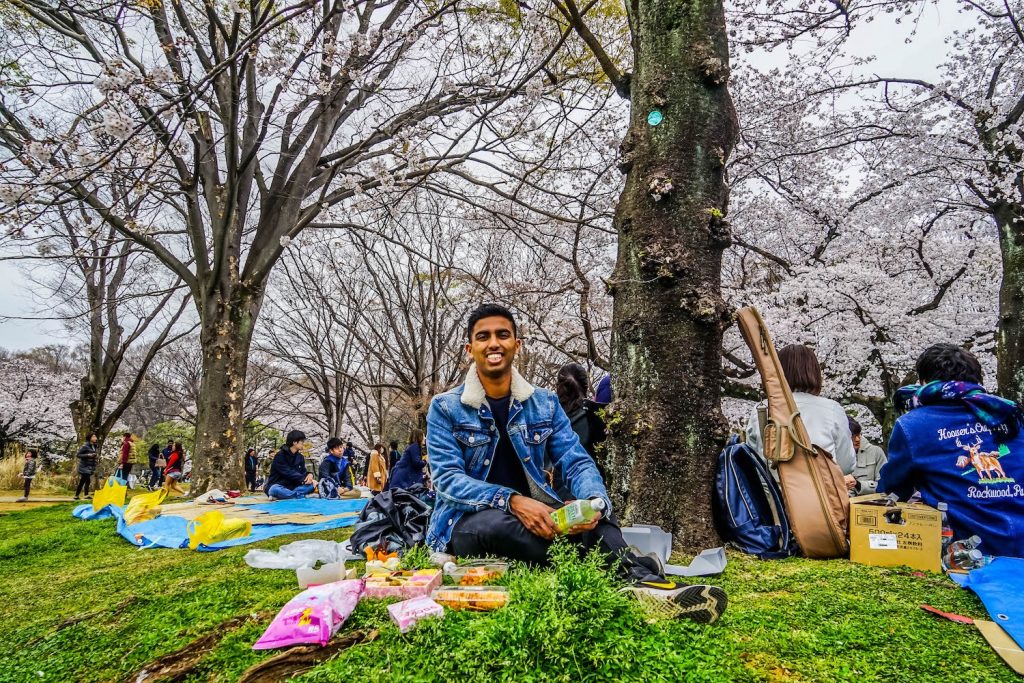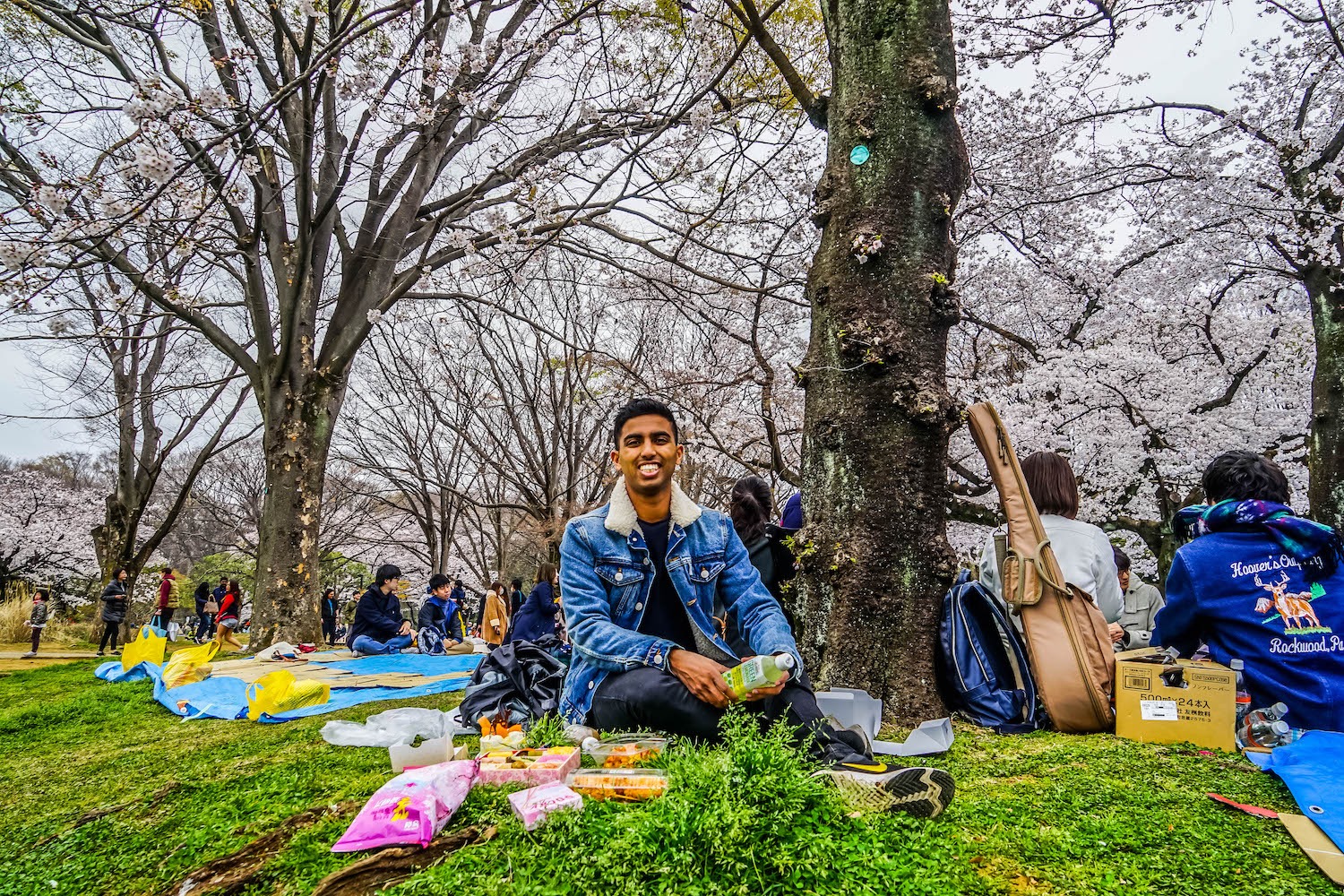 2. Admire The Cherry Blossoms Bloom In Tokyo
Cherry blossom flowers are the essence and the symbol of Japan. In fact, the country has been famously nicknamed by some as the cherry blossoms country. Because of the flower's symbolic status, it holds a special place in every Japanese' heart, and the first days in spring, when cherry blossoms bloom, have become an unofficial public holiday in Japan.
In Tokyo, this event lasts from the end of March to the beginning of April. During this event, parks will be filled with families and couples, singing, eating together, and generally having a good time while watching the first flowers of the season bloom.
There is hardly anything more romantic than to enjoy this sacred moment with your loved one. Find a spot with good views at the local park and spend a whole day with your partner in this special occasion, and you will never regret your trip to Tokyo. A word of warning though, hotel prices soar during the period, so it's best to make preparations beforehand.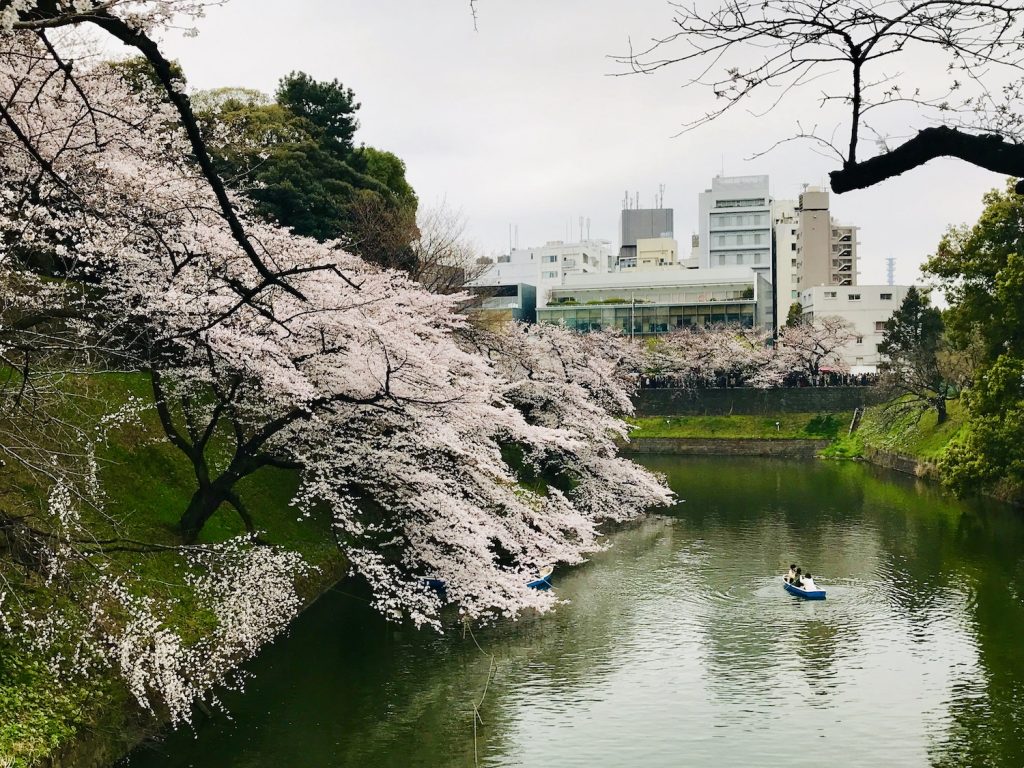 3. Visit Shibuya And Indulge In A Wild Night Out Together
Romance doesn't really have to be too quiet all the time. Spice up your romance with a trip to Shibuya district, a shopping and entertainment hub where you can find almost all famous affordable brand names. This district also has numerous nightclubs where you two can enjoy great music and dance till you both are drained.
After a fun night out, dine with your partner at one of the local street food stalls for a glimpse at authentic Japanese street cuisine. If you and your partner want to meet some other people and go into the deep indoor food alley of Tokyo's coolest nightlife area, why not consider a fun Shibuya Bar-hopping tour.
Including Japanese food & drink tastings, enough for a full dinner meal and a crawl through 3 hidden izakaya bars & pubs, this is our favorite way to experience Shibuya's urban night culture by sharing a table with the locals and new foreign friends.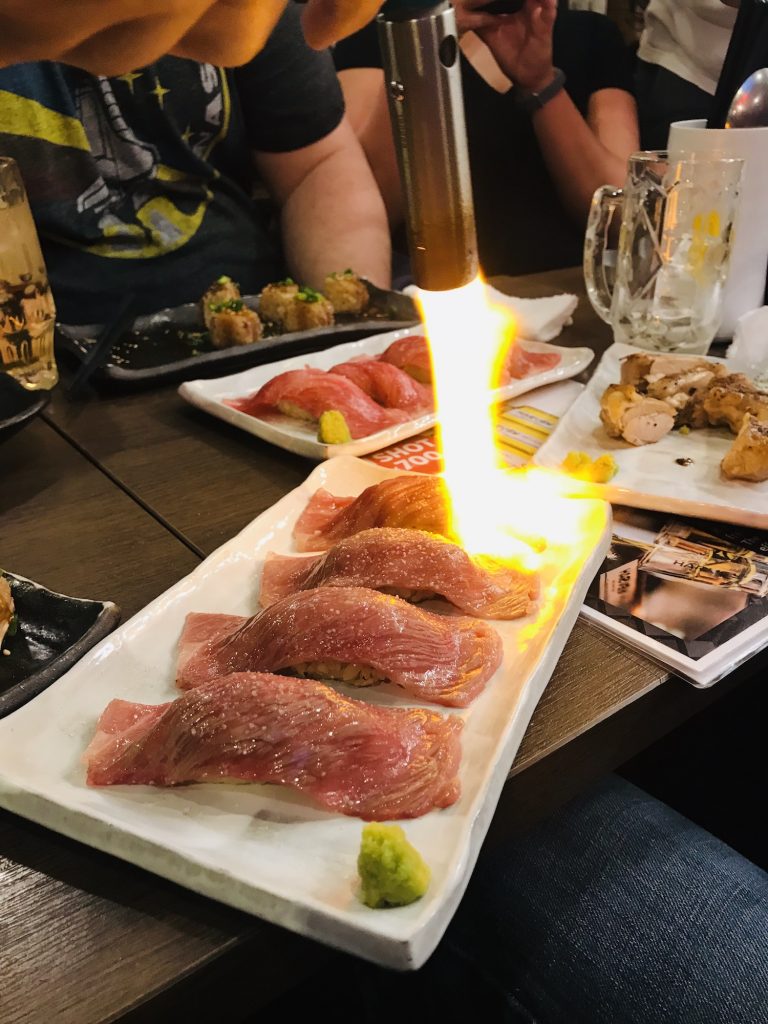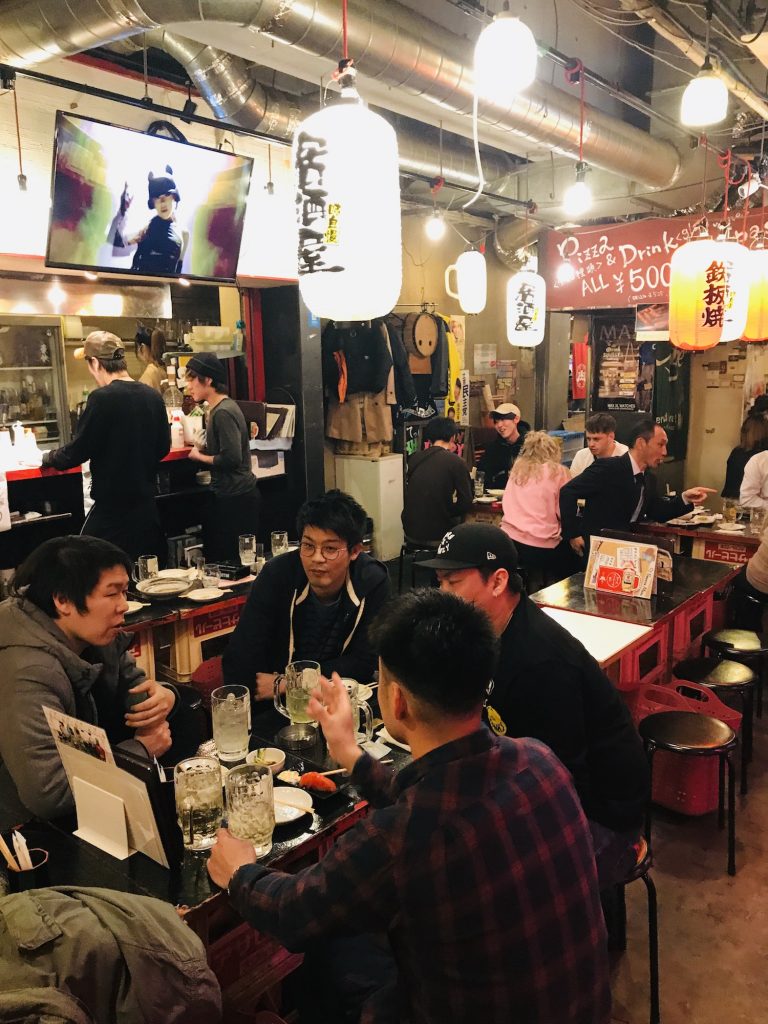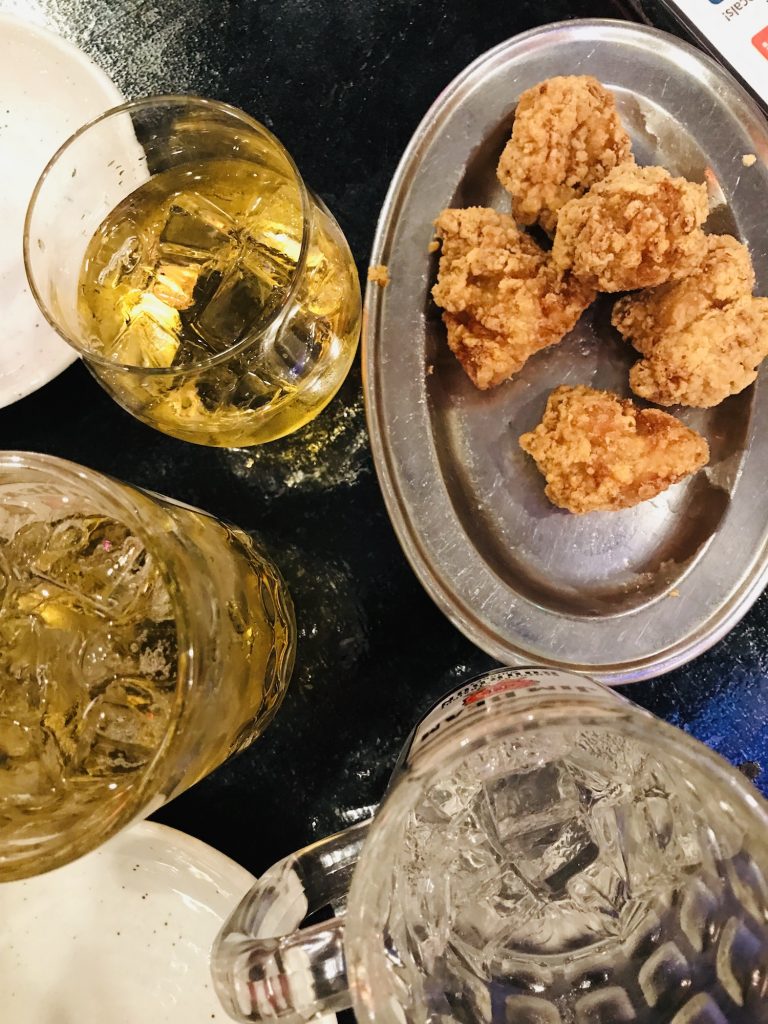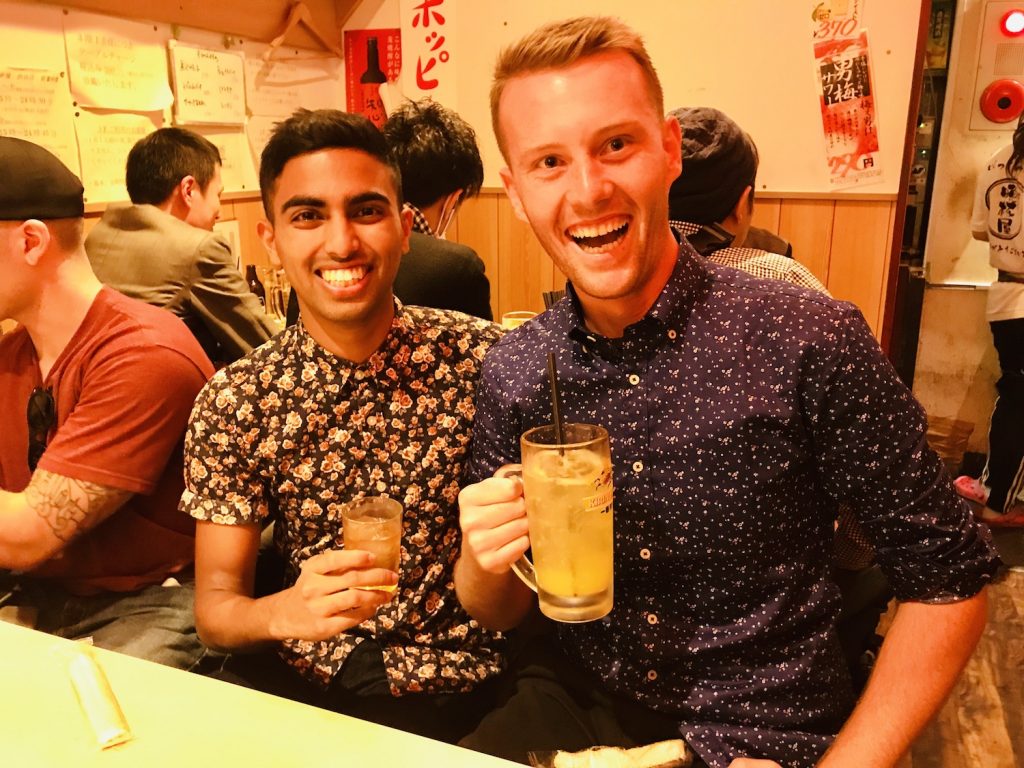 4. Enjoy The Panoramic View At The Tokyo Metropolitan Government Building
As you arrive in Tokyo, it might be tempting to take your loved one to the famous Tokyo Skytree to get a full view of Tokyo skyline.
However, the price to get up the tower is really expensive, and you both will have to wait a long time because the queue is really long. A great alternative is the Tokyo Metropolitan Government Building. They have opened the two observatories on their towers to public visitors, completely free of charge!
The views from these towers are absolutely stunning, and you can even see the snowy peak of Mt. Fuji on a clear day. As a big plus, you can pay 1000 yen for a full breakfast, along with unlimited soft drinks. A day with your partner, unlimited soft drinks, and the breathtaking skyline of Tokyo laid out ahead? What could be more romantic!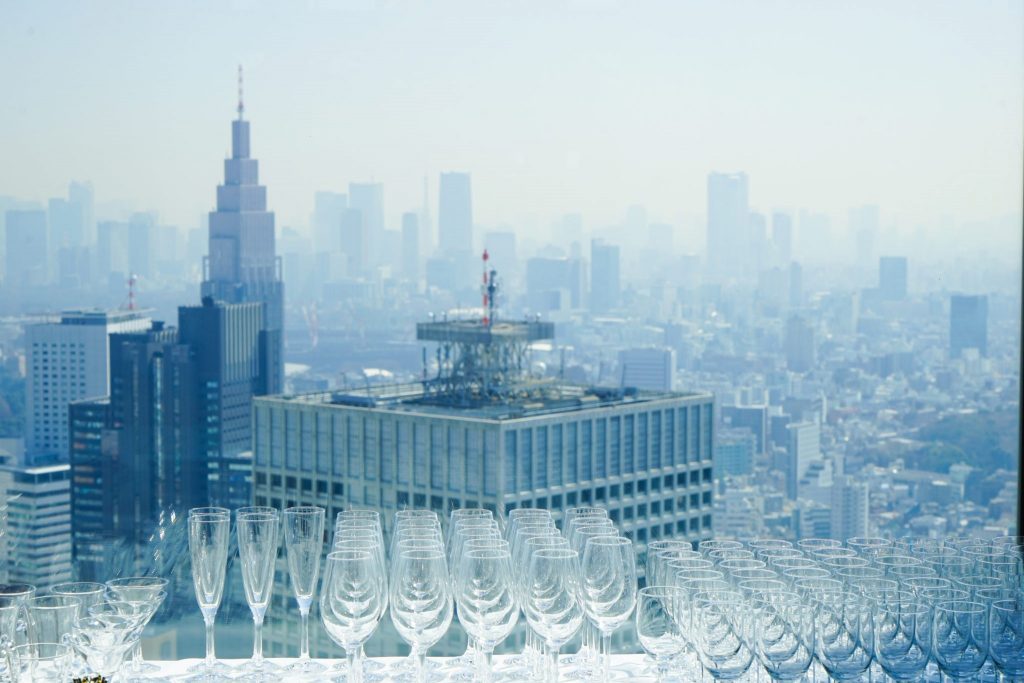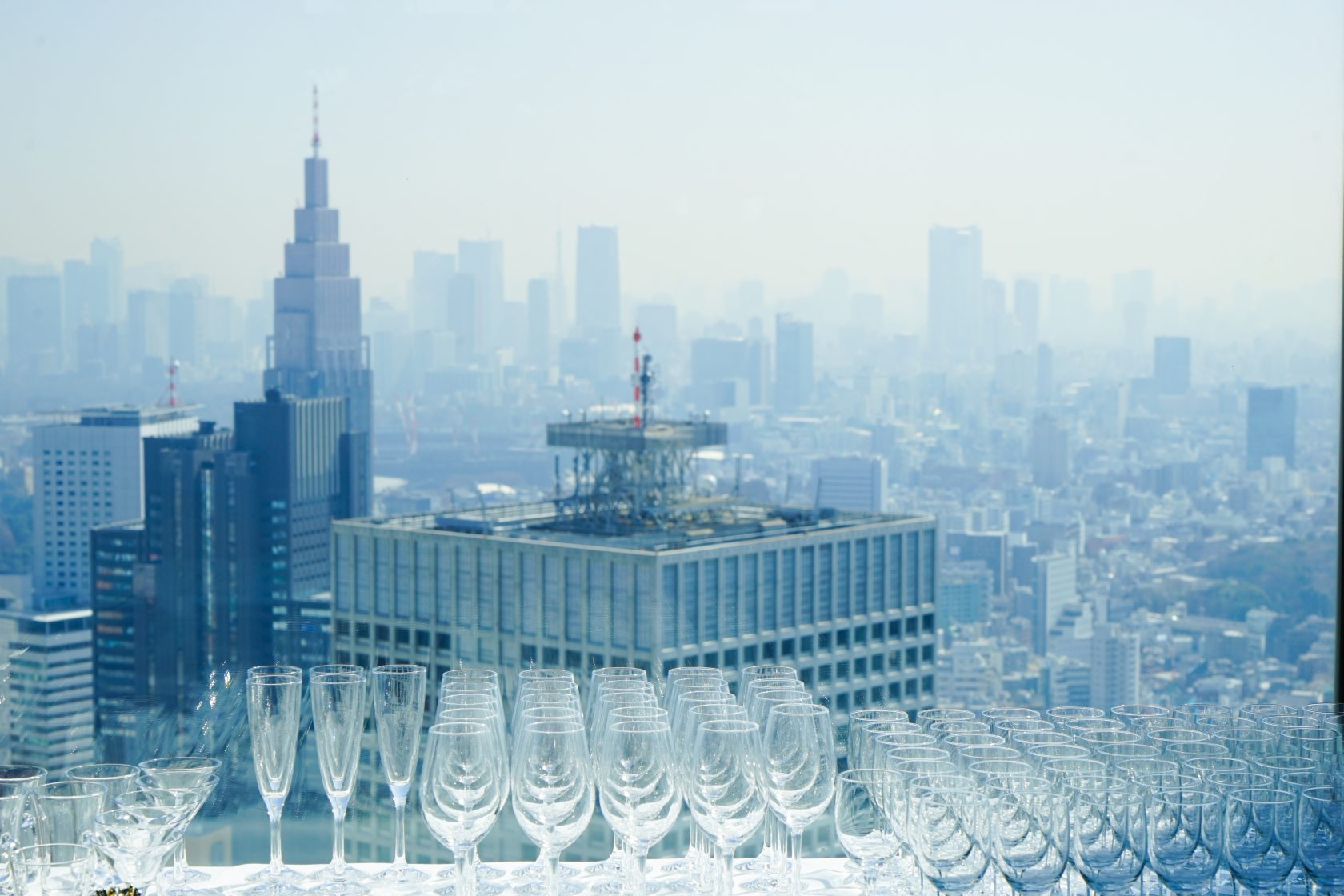 5. Savor The Serenity Of Ueno Park
Tokyo is the most populous metropolitan area in the world, so naturally, the city is mostly very crowded. However, that is not to say you can't get away from the crowd.
Situated in the centre of the city is a large open park named Ueno Park, and it is one of the rare places in Tokyo where you can find respite amongst the noisy chaos of a big city. The park is also famous for a Starbucks store which features authentic Japanese architecture instead of the usual Starbucks design.
On weekdays, take your partner here for a getaway trip from the busy streets of Tokyo. Find a quiet spot at the Starbucks store, and just chill out with one another as time slowly passes by. There's nothing more romantic than that!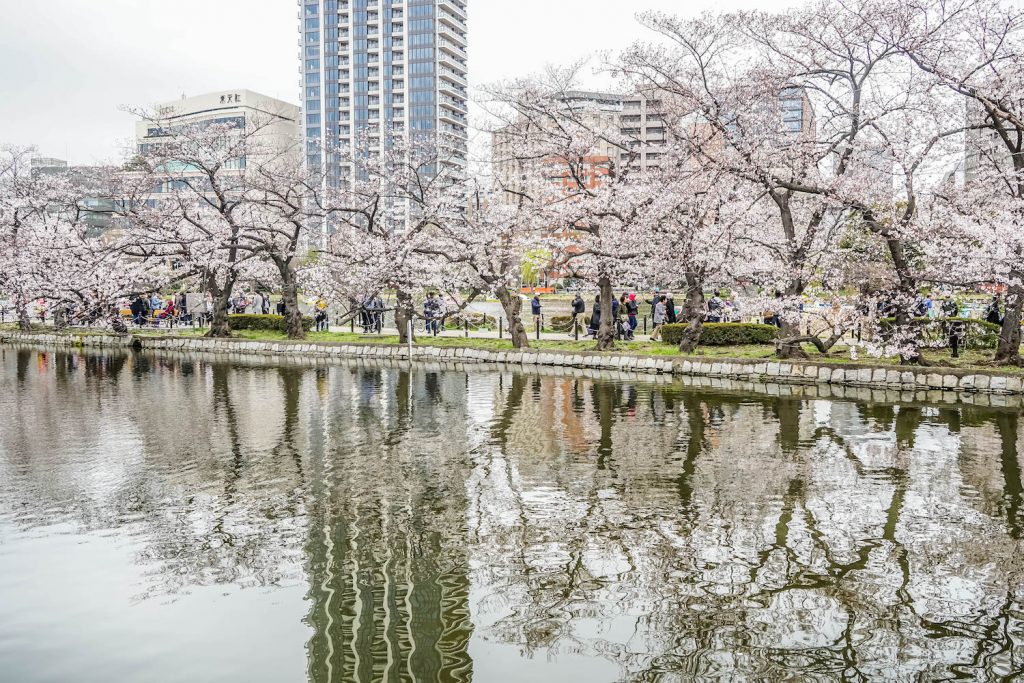 6. Spend One Magical Day At Tokyo Disneyland
You may have been to a Disneyland before, but we bet that you haven't been to Tokyo's Disneyland, the best Disneyland in the world! Harajuku might be the most famous destination for Japanese youths, but it is in Tokyo Disneyland that they let their inner otaku go free and showcase their best outfits.
Even though Disneyland is still a spectacular sight to behold, Tokyo DisneySea will totally amaze you and take your breath away with its seven-themed areas and myriad attractions. In fact, the park is so large that it's simply impossible to walk through them all in a day. We recommend at least 2 days to fully explore everything.
Themed parks are simply the cutest place to hang out with your partner, and Tokyo Disneyland and next door DisneySea will take this up a notch. Eat cotton candy together, pose for goofy selfies, or simply enjoy the incredible nightly show as the sun goes down.
That is all it takes for a great romantic day out in Tokyo.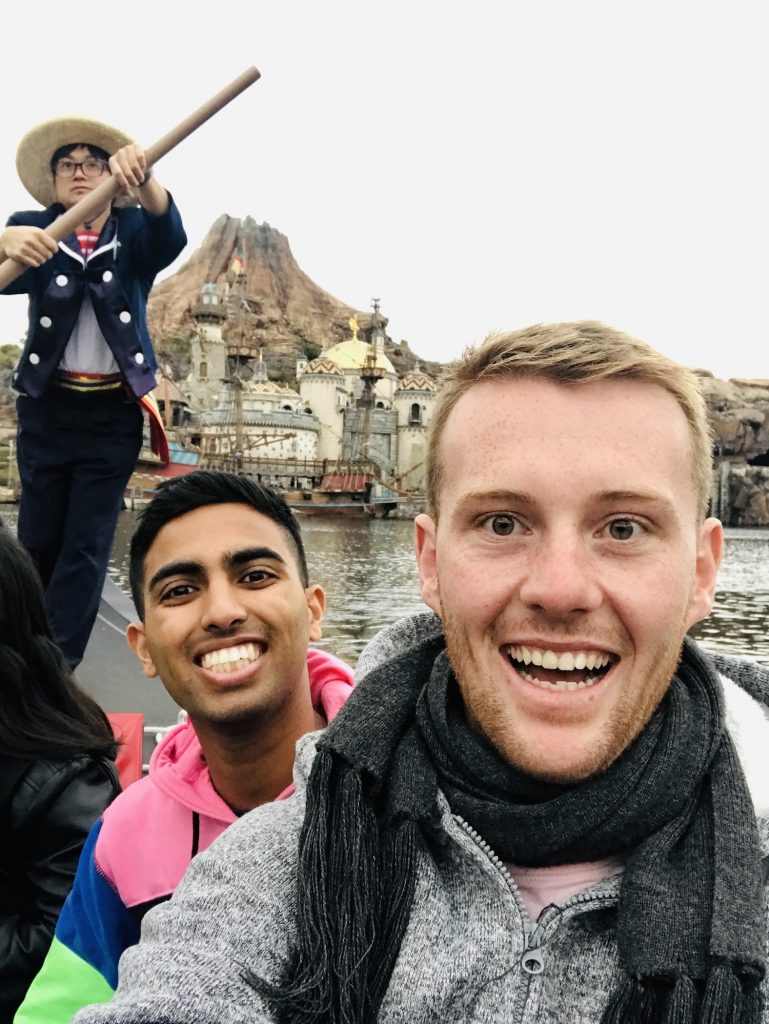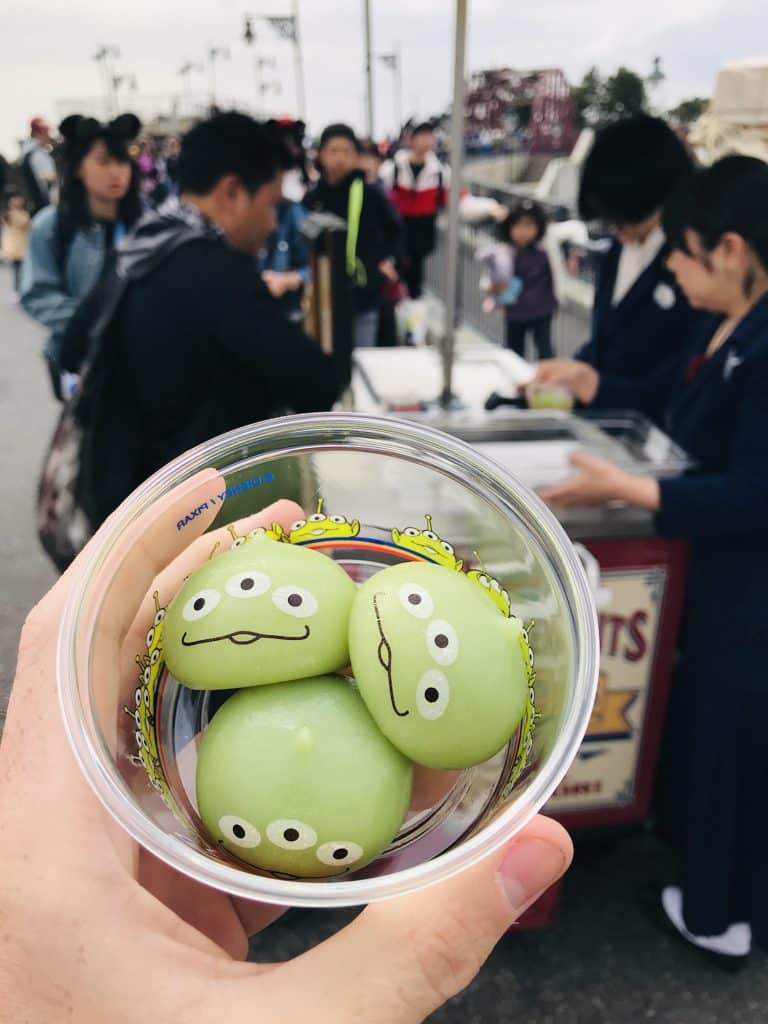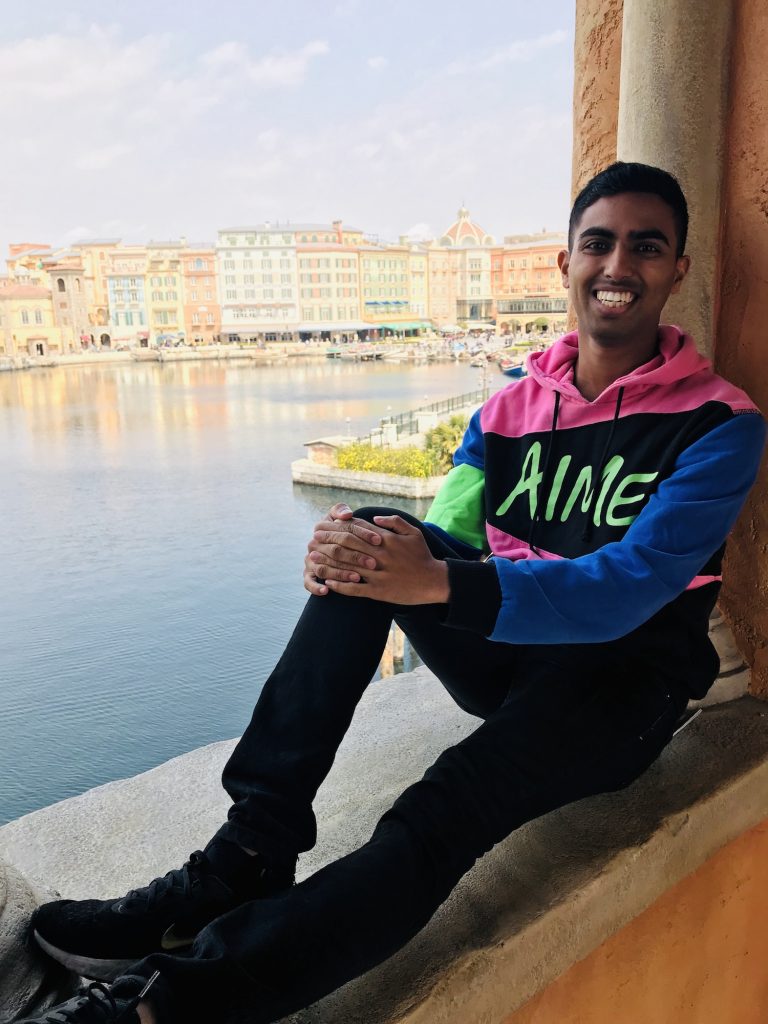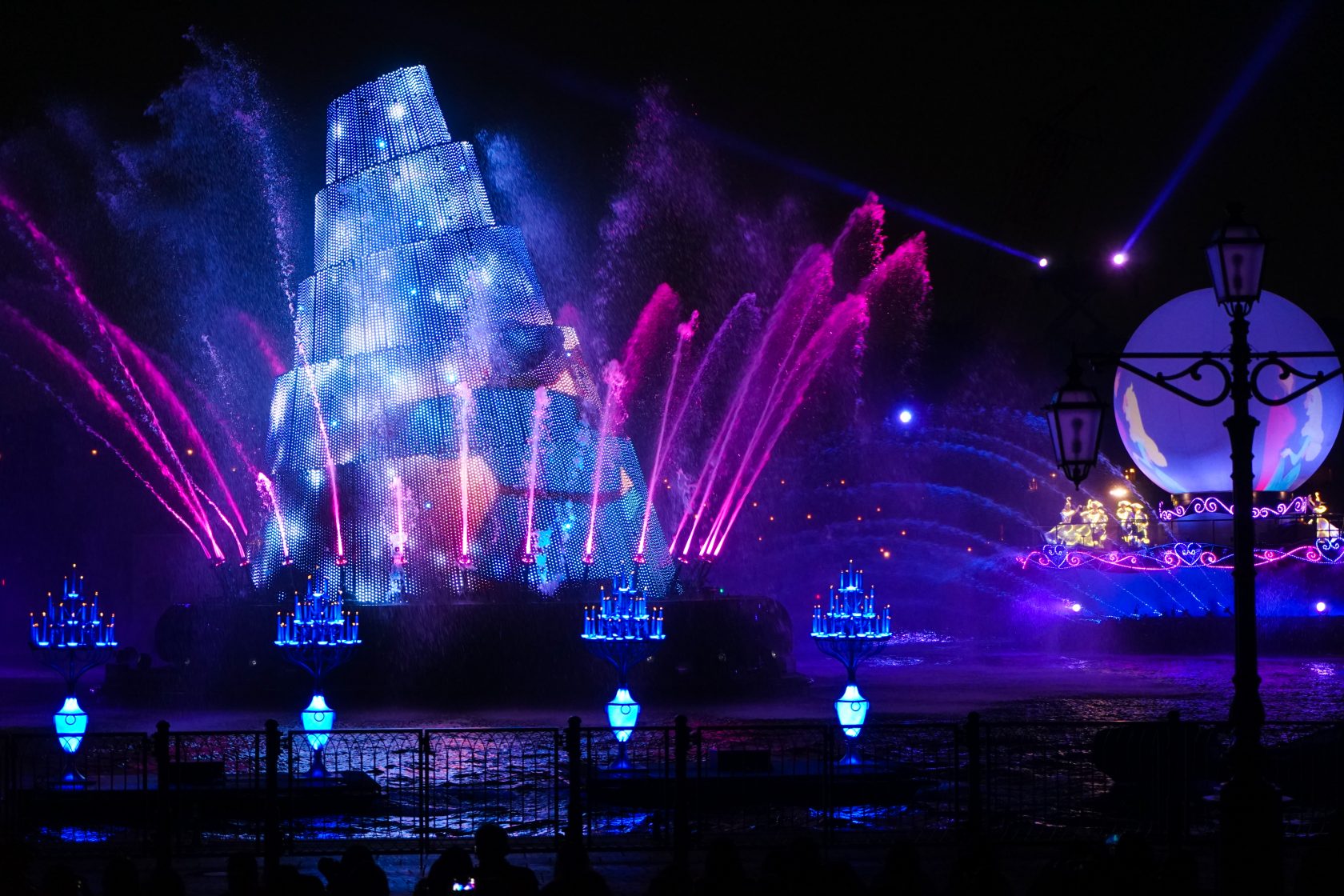 7. Discover Japanese Cuisine With A Tokyo Food Tour
Japanese cuisine is among the most exquisite in the world, and how cool is that to enjoy the most authentically Japanese dishes with your partner? Although sushi is probably the most famous Japanese dish, there are also tons of other dishes that will be worthwhile to check out such as yakitori, Monja-yaki, etc.
To fully explore the exotic dishes of Japan, we recommend you to sign up for a food tour around Tokyo. For foodies, this will be a once-in-blue-moon romantic event, as you both can savor the finest foods in town and talk about what you like and dislike about the dish, together as a couple!
This is a dream comes true for any foodie couple! We loved discovering the history and culture of Asakusa while sampling snacks with our local guide, but there are so, so many more Tokyo food tours to try out!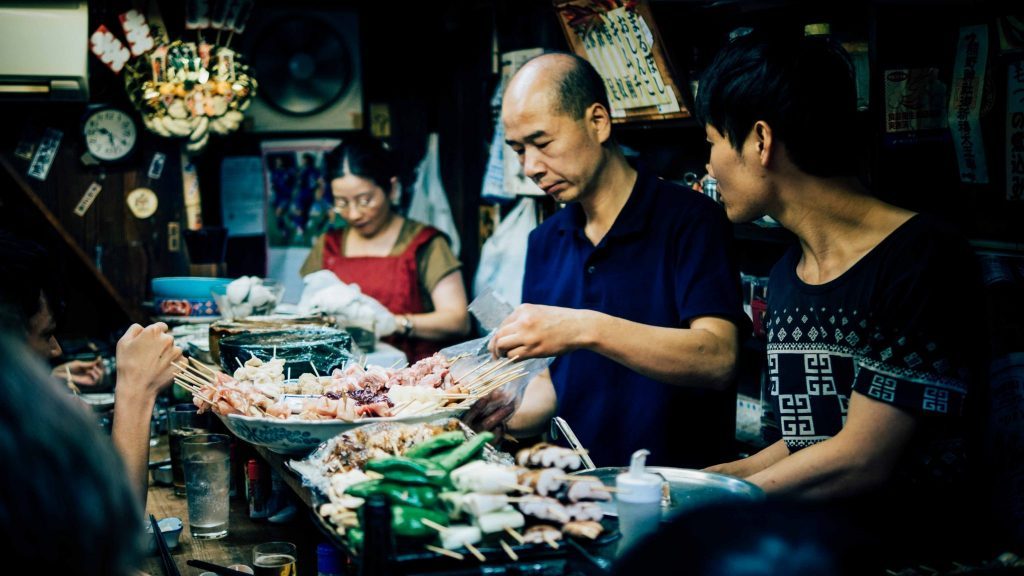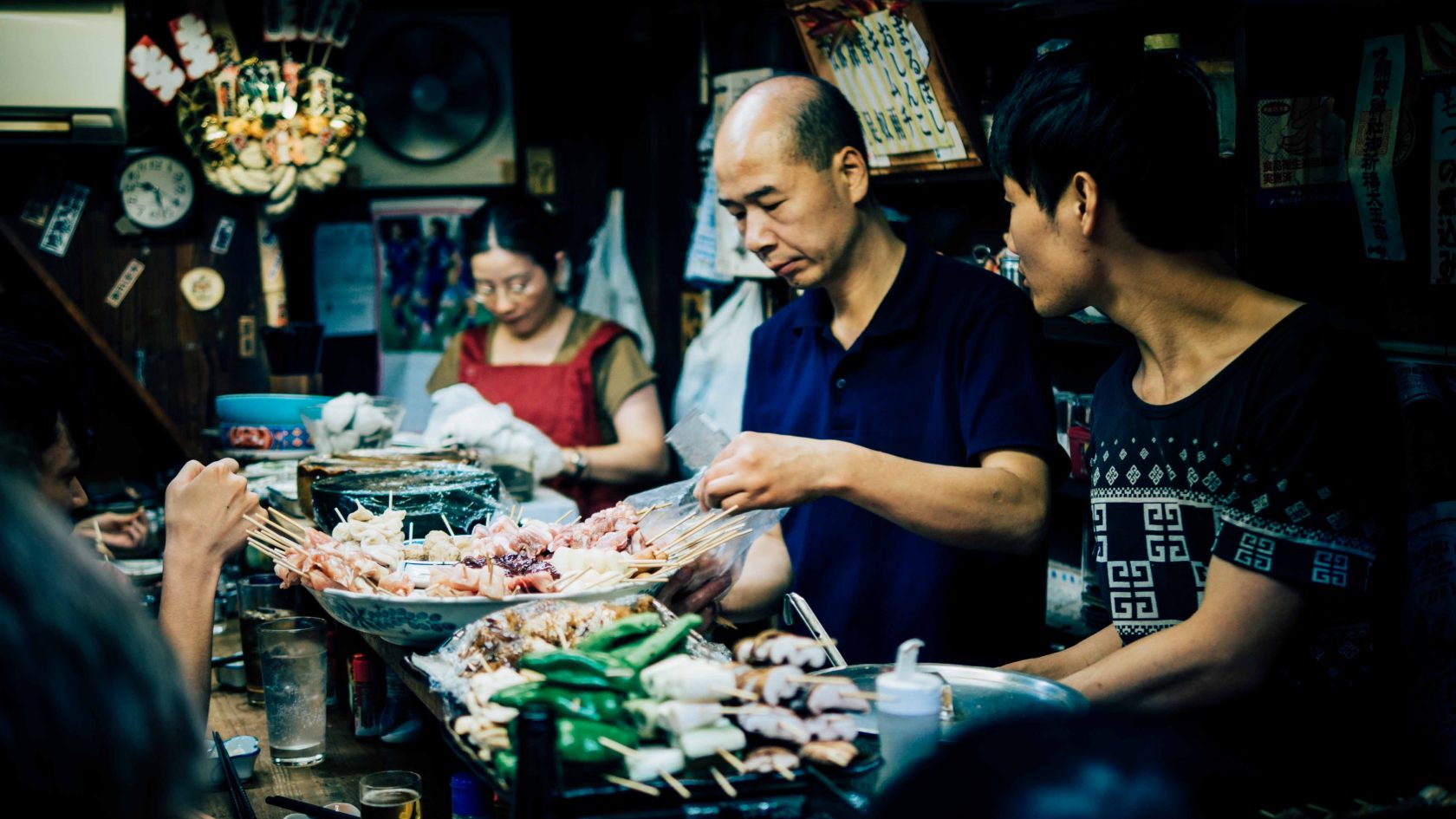 8. Buy Souvenirs At Ameya-Yokocho Market
Japan is an expensive country, and shopping can get really costly here, but there is one place where you can get quality products at bargain prices.
As one of the few open-air markets left in Tokyo, Ameya-yokocho Market touts a wide selection of goods and seafood, the latter of which is the market's specialties.
This is the place to be if you are looking for fine seafood or cute souvenirs for your partner.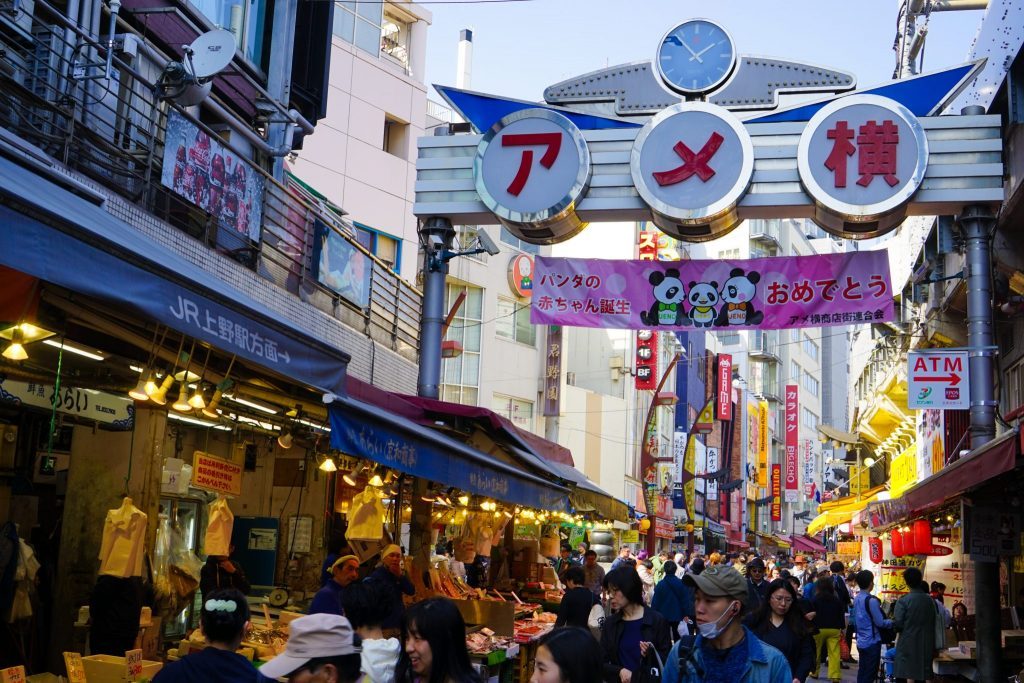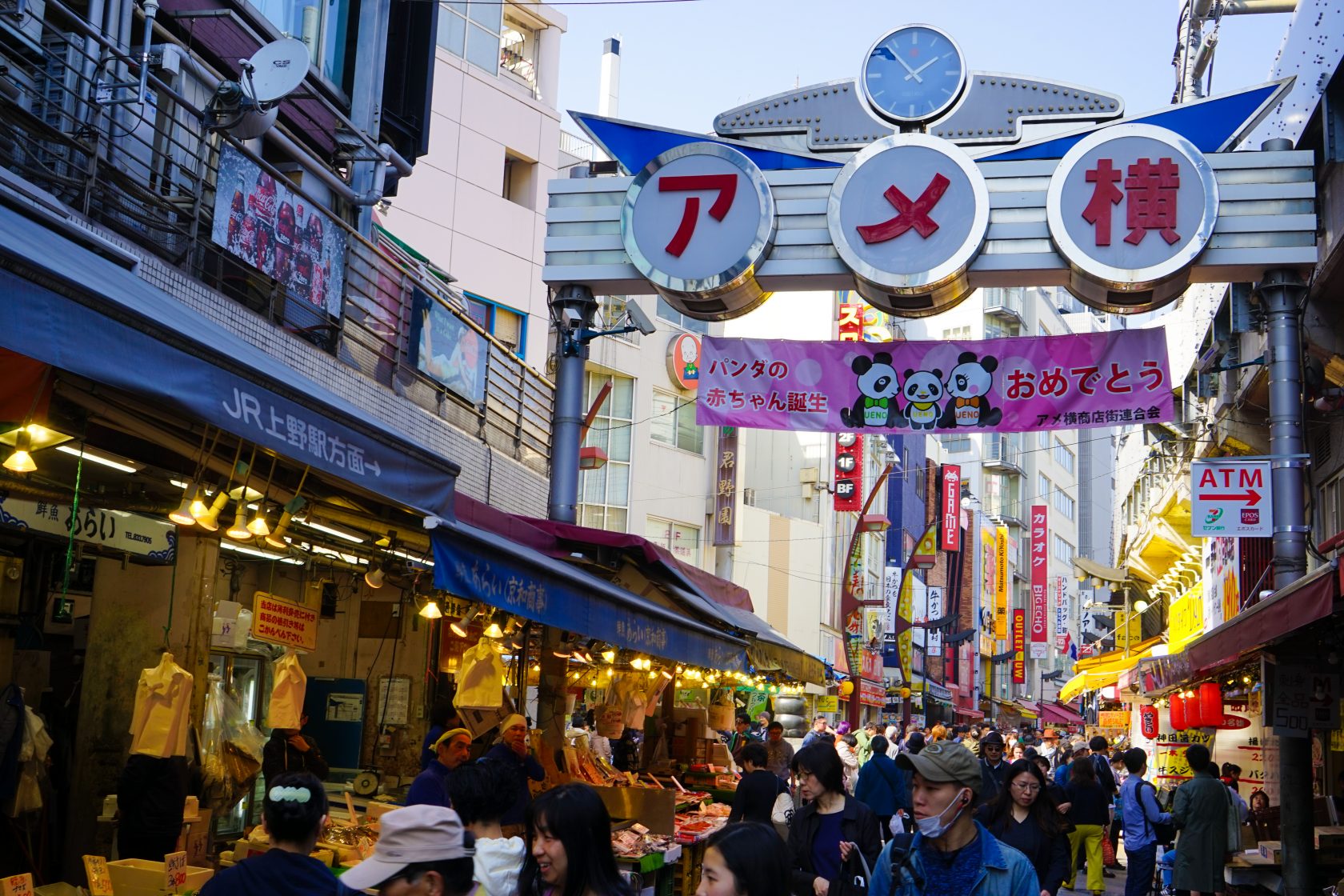 9. Spend A Night At A Love Hotel
Finally, it's time for a steamy night! Tokyo has plenty of these love hotels where you can enjoy a hot night together, and they are everywhere so it is not too difficult to find them.
Some of these love hotels might even have strange themes and toys for you to roleplay, so don't be shy to play out your secret desires. However, many of these love hotels only cater to Japanese customers, so it's good to do some research beforehand.
You can even book a few online so why not take a look at the Calm Hotel Tokyo or Hotel J-Mex. Just be sure to read all the T&C's.
Romance is in the air in Tokyo, it's just that it is more hidden than infamous romantic cities such as Venice or Paris. Romance in Tokyo is like a shy lady. You've got to know her long enough to fully appreciate her inner beauty. The next time you are out on Tokyo's streets, remember to keep your eyes open.
Maybe you will find a romantic moment hiding somewhere in a quaint corner.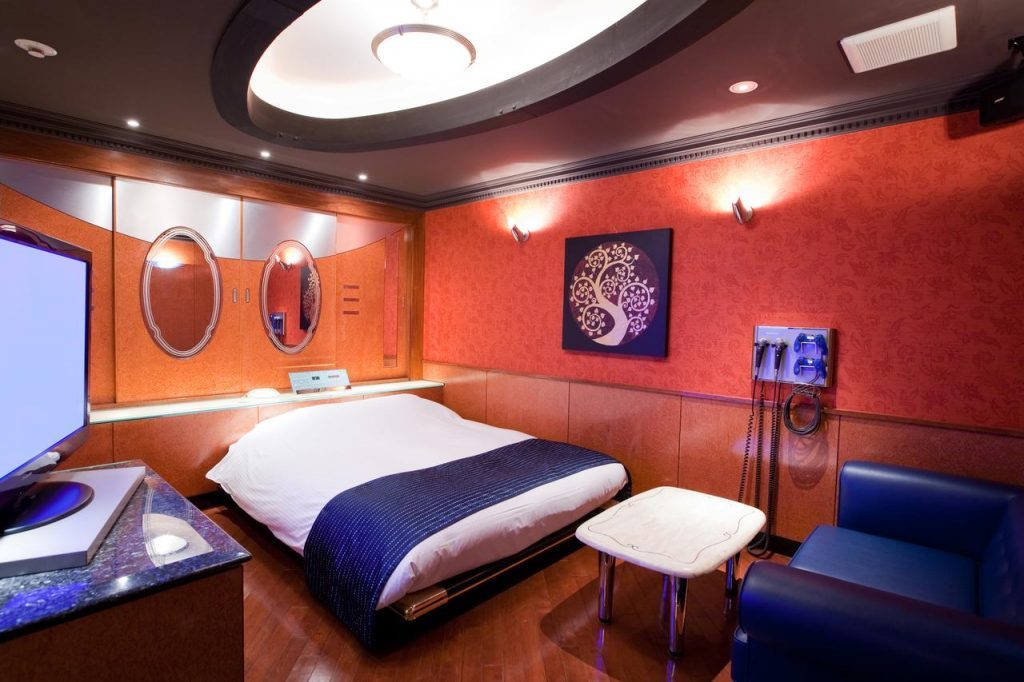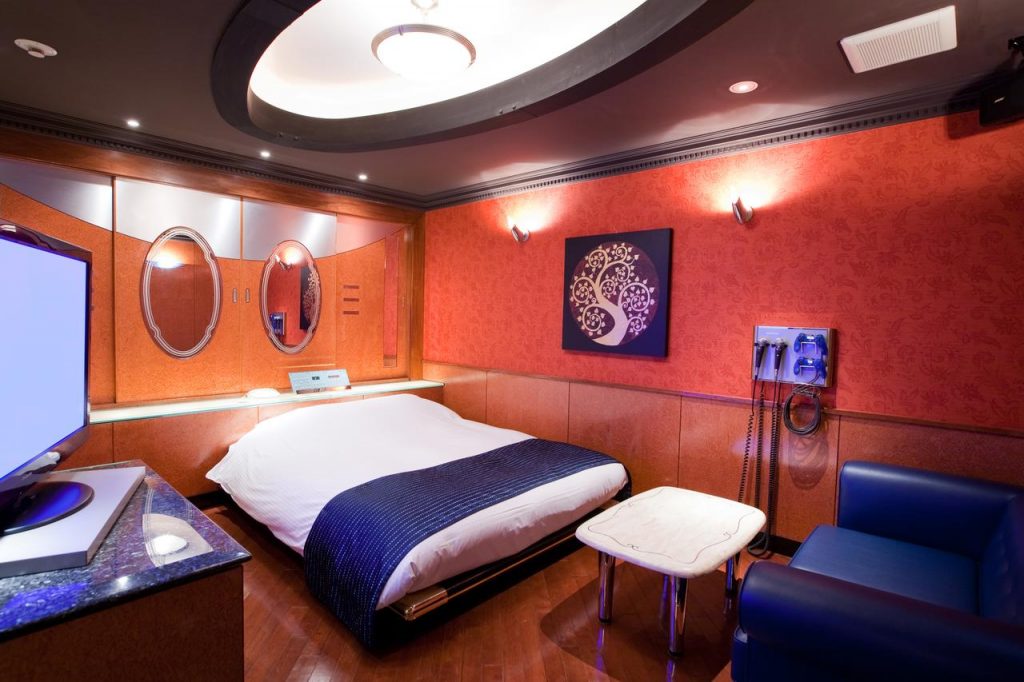 Further Things To Consider Before Any Adventure
Now you're all set and prepared to explore our big wide world, why not sort out everything else out all in one go? If necessary for your travel plans make sure you have brought proper travel insurance, protected your privacy by getting a secure VPN, compared all the top hotel booking sites to find just what you're after, reserved an unbeatable rental car price and - of course - booked the best flight deals!
Or maybe just forget it all and go for a last-minute cruise or effortless tour instead?
Many budget travelers (including me) indulge in worldwide airport lounge access, so we can experience luxury while still slumming it in economy. Naturally, we would never leave home without a more general travel guide since we couldn't possibly cover everything here!
Just add an adventurous attitude and plenty of smiles - they go a long way - and that about covers it all! Now go out, find your own path and don't forget to share your best inspiration stories with me on Facebook, Twitter, and Instagram...I'd love to hear from you!