South Africa is well known for its extraordinary natural diversity, vibrant culture, and remarkable urban landscapes. Fittingly, South Africa is also home to ten of the more than 1,000 World Heritage Sites worldwide, as inscribed by the United Nations Educational, Scientific, and Cultural Organization (UNESCO).
South Africa's fascinating UNESCO sites include extensive national parks, geological wonders, nomadic cultural landscapes, and buildings that speak to the triumph of democracy and freedom over oppression and racism.
The listings range from the beautiful Cape Floral Region Protected Areas and the spectacular Maloti-Drakensberg Park to the remote Mapungubwe Cultural Landscape and hidden-in-plain-sight Vredefort Dom.
The theme of nature and culture is equally prevalent throughout all these sites, reflecting South Africa's remarkable natural and human heritage. Some of the world heritage sites are landmarks of South Africa, but a few are rather obscure and likely only known to the most persistent of travelers.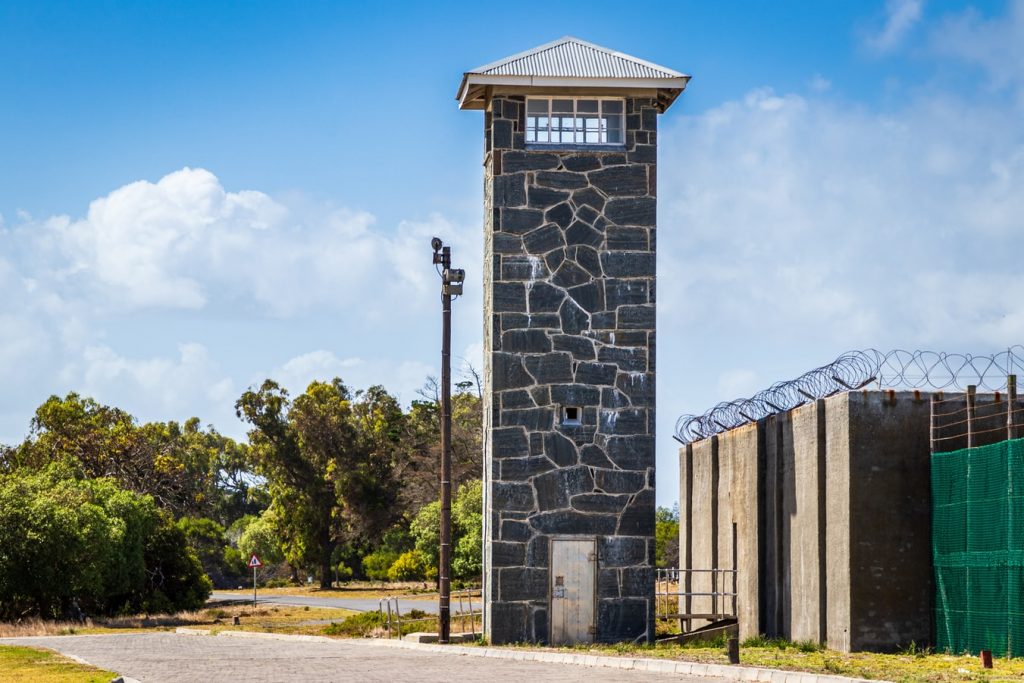 UNESCO is an agency of the United Nations that endeavors to support the protection and growth of the world's intellectual and cultural property and elects UNESCO sites due to their "outstanding universal value" in science, history, or culture. As a result, UNESCO Sites are meaningful to the mutual interests of humanity – and legally guarded by international treaties.
Travel influenced by UNESCO sites allows visitors to explore esoteric spots, aid preservation, obtain specific knowledge about the history of Earth and humanity – and to wonder at unequivocally majestic sites.
While a few such as the popular Jeju Volcanic Island and the majestic Temples of Nikko in Japan are famous around the world, there are far more untouristy UNESCO sites worthy of insertion in any 'off-the-beaten-track' bucket list.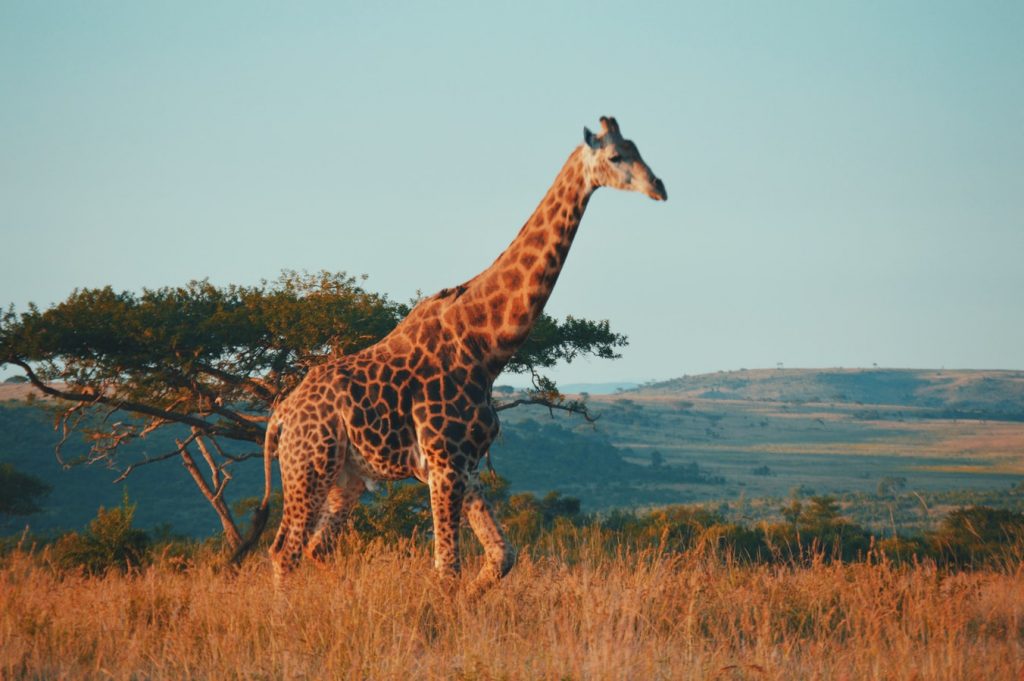 Inscriptions settle into two categories: cultural and natural locations, or a combination of both (mixed). There are currently ten UNESCO world heritage sites in South Africa, five cultural ones, four natural ones, and one mixed. To get the best information, I asked other travel writers and bloggers to tell me about their favorites and why they are unique in the world.
So, why not immerse yourself in one or more of these world heritage sites on your next South Africa vacation? From breathtaking natural wonders to unprecedented feats of human engineering, check out our exhaustive list of South Africa UNESCO sites to determine which places resonate with you personally.
You can then use them as a roadmap for the trip of a lifetime.
Cultural UNESCO World Heritage Sites In South Africa
Fossil Hominid Sites of South Africa
UNESCO has inscribed this collection of exceptional paleoanthropological sites as world heritage in South Africa because of the incredible fossil hominid evidence they provided of early human evolution.
Located in a broader hilly landscape of rocky outcrops and valley grasslands, most of the protected fossil sites are in caves or associated water sources. This makes sense when you consider the core needs of early hominids where water and shelter.
The multiple listing comprises sites where evidence has been sound of several specimens of early hominids who lived 4.5 million and 2.5 million years. Together these places have yielded plentiful scientific knowledge on the evolution of modern humans and prove without any doubt that the African continent was the Cradle of Humankind.
Some sites also provide crucial insight into the domestication of fire, which took place around 1.8 million to 1 million years ago. In addition to the hominid period of occupation, the caves and fossil sites have also provided evidence of early mammals, micro-mammals, and invertebrates that is useful for our understanding of faunal evolution.
Not only does the protection of the sites recognize the vast reserve of scientific information provided so far, but – perhaps more importantly, appreciates the enormous future potential of these sites as research progresses.
Without these sties, humanity's understanding of our evolution and appearance of modern human behavior would be significantly worse – and who knows what discoveries might be made here in the future.
Mapungubwe Cultural Landscape
The Kingdom of Mapungubwe was an indigenous kingdom in South Africa established between 900 and 1,300 AD at the convergence of the Shashe and Limpopo rivers. It was set hard against the modern northern border of South Africa with Zimbabwe and Botswana.
Located on a vast, expansive savannah landscape, Mapungubwe advanced to become the largest kingdom in Sub-Saharan Africa before it was deserted in the 14th century. What remains are the virtually unscathed remains of royal sites and whole settlements and previous capital sites. Mapungubwe's position at the crossroads of southern Africa allowed it to dominate the trade route through East African ports to India, China, and southern Africa.
From their remote hinterland territory, the Mapungubwe Kingdom har collected rare materials such as gold and ivory. It sold them, achieving great wealth and importing luxury items like Chinese porcelain and glass beads from Persia / modern-day Iran.
This trade also saw the importation of international ideas internationally, which influenced the Mapungubwe's architecture and settlements. The society became the first class-based social system in southern Africa, and evidence suggests it was also the first instance of sacred leadership in southern Africa.
Climatic change a the end of the 13th century saw rain decrease in the Mapungubwe landscape, obligating its inhabitants to disband, and the land could not continue to sustain a high population using traditional farming methods.
Today, this famous kingdom's remnants and archeological sites display a fascinating picture of the evolution of Mapungubwe's social and political compositions over 400 years. In addition, the fauna, flora, and geological formations in the area produce an extraordinary cultural landscape of universal significance that is a must-see when traveling in South Africa.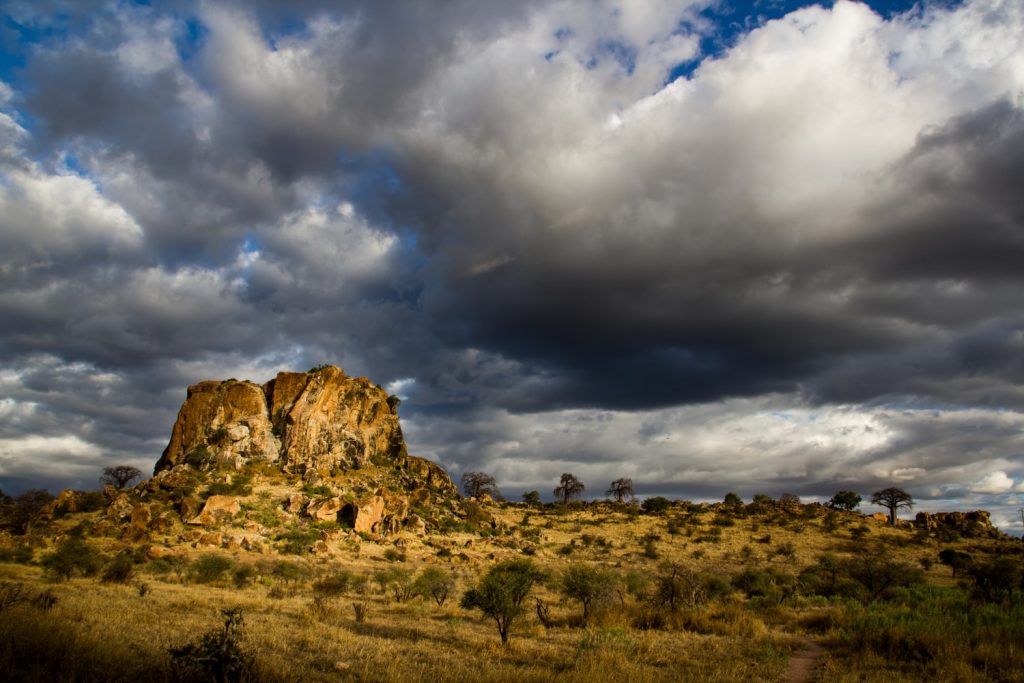 Richtersveld Cultural and Botanical Landscape
The Richtersveld Cultural and Botanical Landscape occupies the extreme north-west part of South Africa, on the border with Namibia. The landscape here is a dramatic mountainous desert, and what makes the area unique is that this harsh landscape with great water scarcity is home to a large variety of plants, birds, and endemic animals adapted to survive in this arid climate.
The Richtersveld is regarded as the only Arid Biodiversity Hotspot on Earth. The area was named a UNESCO World Heritage Site in 2007, the Richtersveld landscape spans over 1625 square kilometers. It is run by the Nama community, a native tribe whose ancestors used to inhabit the region.
The Nama people live in 3 villages (Kuboes, Leddersing, and Eksteenfontein) just outside the protected area. The Richtersveld Landscape is a popular stop on the Cape Namibia route.
The fauna in the Richtersveld ranges from small succulents to giant aloes, and a diverse variety of mammals, reptiles, and bird species. Some animals that can be seen here include Caracal, the African leopard, mountain zebra, Chacma baboon, Vervet monkey, and deer such as the Grey rhebok, Duiker, Steenbok, and Klipspringer.
Located just to the south of the well known Ai-Ais Richtersveld National Park, it is seen as more pristine since mining is not allowed in this spectacular area.
The Richtersveld is characterized by harsh summer temperatures up to 53 °C (127 °F). Cooler nights make it possible for animals to survive here, bringing morning fog to this water-scarce area. This desolate and forbidding landscape brimming with life is something unique to experience.
Explored by Campbell and Alya from Stingy Nomads
Robben Island
Robben Island lying in Table Bay 7 km off the coast of Cape Town may be small in size, but it is of astronomic importance to the story of South Africa's history of political struggle.
Its scandalous record as home to members of society deemed 'undesirable' dates back as far as the 17th century. However, it is more infamously known for the prison that held former South African president Nelson Mandela and other significant anti-apartheid figures such as Walter Sisulu and Robert Sobukwe.
Following the closure of the maximum-security prison in 1991, Robben Island was designated a UNESCO World Heritage site and became a popular tourist destination. Close to half a million people now visit each year. Tours of Robben Island leave from Victoria & Alfred Waterfront in nearby Cape Town three times a day and take 3 – 4 hours. On arrival at Robben Island, visitors are escorted on to a waiting coach and first taken on a guided tour of the island.
The undisputed highlight though, is the tour of the prison itself. Walking through the now peaceful communal cells, kitchens, and grounds would be immensely powerful even without the exceptional guides. As former inmates of Robben Island, their own emotional accounts of life in the prison are some of the most intense I have had the fortune to experience.
Combine this with a visit to the wing housing the tiny 8′ x 7′ concrete cell home to Nelson Mandela, and it is unsurprising that your group of tourists will be hushedly quiet all the way back to Cape Town. I approached my own visit to Robben Island with mixed emotions. Should a former prison as infamous as this be a tourist destination? I left in absolutely no doubt.
Robben Island is a striking symbol and reminder of the horrors a government can enforce on its population, and as many people as possible should experience this incredible island for themselves. The world will be so much the better as a consequence.
Explored by Paul Rought from The Two That Do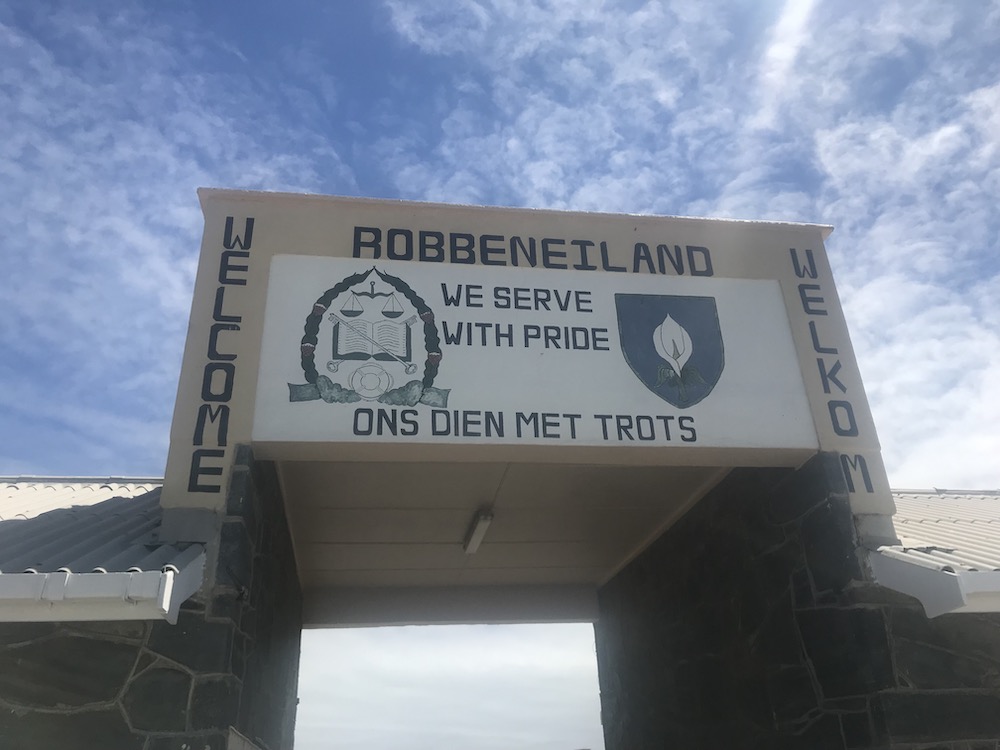 ǂKhomani Cultural Landscape
The ǂKhomani Cultural Landscape is a UNESCO world heritage site in South Africa that encompasses a wide area at the northern border with Botswana and Namibia. The listing corresponds with the Kalahari Gemsbok National Park (KGNP). Inside the ǂKhomani Cultural Landscape is an open space of scattered red dunes with physical evidence of continuous human occupation from the Stone Age to the modern era.
It is heavily associated with the contemporary culture of the ǂKhomani and related San people who descend directly from an ancient population that lived in southern Africa 150 000 years ago – and are considered to be among the ancestors of human beings. The ǂKhomani Cultural Landscape attests to how their society responded, adapted, and interacted to persevere in a harsh desert environment. The area protects landmarks of their history, movement, subsistence, memory, and resources – along with other communities, both past and present.
The ǂKhomani and related San people are previously nomadic communities and some of the only remaining indigenous populations in South Africa. They evolved subsistence tactics and cultivated specific knowledge, cultural practices, and worldviews to help them cope with the severe conditions of the environment.
Today, the ǂKhomani are actively restoring their culture, customs, and beliefs, resurrecting an associative landscape where geographical features embody metaphorical links between humans, wildlife and the land, thanks to the survival of the last speakers of the !Ui-Taa languages in the ǂKhomani community.
UNESCO's inscription of the ǂKhomani Cultural Landscape recognized the spirit and determination of the ǂKhomani and related San people to live softly and as one with nature in this landscape. The respectful relationship between humans, plants, and animals that links them to this land is unique, epitomizing sustainability. The ǂKhomani played a pivotal role in getting their landscape protected as a world heritage site, and it remains protected as nature reserves.
The site covers 959000 hectares, including part of the Kgalagadi Transfrontier Park and the Kalahari Gemsbok National Park. One of the best ways to experience this special place is to go tracking with the Khomani San (who refer to themselves as Bushmen) and stay at ! Xaus Lodge – a community-owned accommodation within the Kgalagadi Park.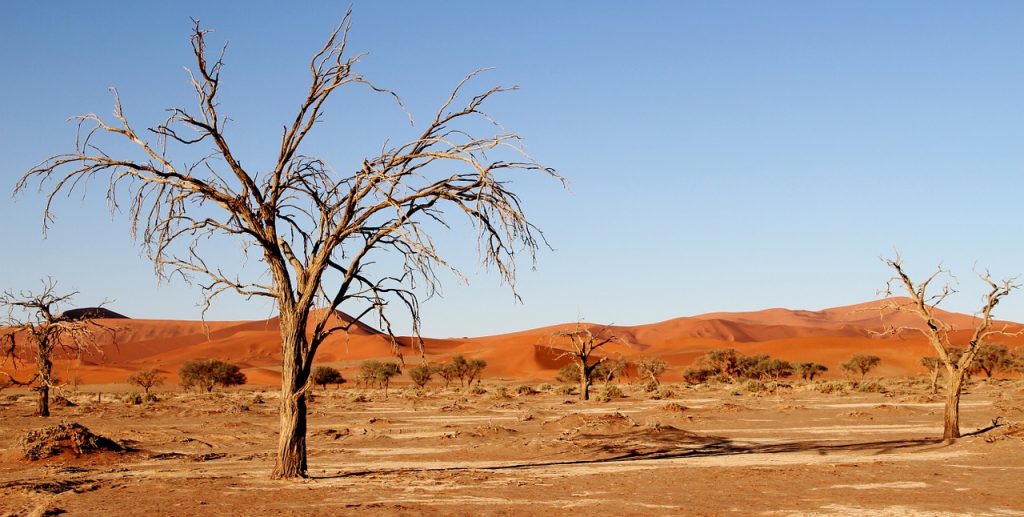 Natural UNESCO World Heritage Sites In South Africa
Barberton Makhonjwa Mountains
Located in north-eastern South Africa, the Barberton Makhonjwa Mountains contains 40% of the Barberton Greenstone Belt, one of the world's oldest geological structures. Not only are the mountains incredibly beautiful, but they are also older than the continent in which they are found – dating back 3.6 to 3.25 billion years!
The Barberton Makhonjwa Mountains are the best-preserved evidence we have of volcanic and sedimentary rock's succession processes – and allowing scientists to understand better the surface conditions of early Earth, including meteorite collisions, volcanism, continent-building processes and the hostel environment in which early life formed.
When you visit, it is incredible to consider the layers of rock you stand on have been here almost the entire time Earth has existed (4.54 billion years). It's crazy. Some of the oldest fossilized bacteria and evidence of early photosynthesis processes have been found at the site.
This provides us with proof that Australia and Africa were a single landmass at one point as similar evidence has been found there – and thus adds to our understanding of Earth's evolution. Because of that, the Barberton Mountains are often called the "Genesis of Life."
The site's geologic interest isn't the only reason to plan a visit; however, the site is also exceptionally beautiful with rocky hills, rolling grass plains, forests, valley, and bountiful wildlife.
Cape Floral Region Protected Areas
The Cape Floral Region world heritage site comprises 13 areas spread out over Eastern and Western Cape provinces, as well as very easily accessible ones in Cape Town.
This site focuses entirely on flora, particularly the unique Fynbos (meaning fine bush) ecosystem, low-growing shrubs with fine leaves, that contributes to more biodiversity than almost anywhere in the world.
In Cape Town, I visited Kirstenbosch National Botanical Garden, a part of Table Mountain National Park. Kirstenbosch was once owned by Cecil Rhodes, who had an avenue of camphor trees planted, but otherwise let it fall into disrepair, with feral pigs roaming around and making a mess.
Fortunately, that's 100 years ago. Today, strolling through Kirstenbosch is very pleasant, whether you're here to tick off world heritage sites, or simply to enjoy the lovely lush vegetation.
Getting up to Table Mountain is by foot or by a rotating cableway, a spectacular 5-minute ascent to the top where various extreme sports are available, or you can simply drink in the 360° views over the city, the mountains, and the Atlantic. I've also explored Cape Point National Park, a very worthwhile day trip from Cape Town.
Three highlights for me were the colony of African penguins at Boulders Beach in Simon's Town, wandering along the beach, and coming out from the water pipes in the streets and the dramatic rocky headland of the point itself, Cape of Good Hope, where the Indian Ocean meets the Atlantic. And the Chachma baboons!
During my first visit in the 1990s, they were quite aggressive, climbing into the car and pulling at my clothes. Two decades later, although signs warned of dangerous baboons, they seemed much less inclined to come near humans.
Getting to Cape Point: There is a train between Cape Town and Simon's Town, but I recommend driving. There are alternative routes; we drove via Hout Bay, Fish Hoek and Simon's Town, about 1.5 hours and one of the world's great coastal drives. Non-South Africans pay an R320 fee (as of July 2020) to enter Cape Point. Once inside, you can walk – or take the funicular (SGL/return R70/85*) up to the lighthouse at the point.
Explored by Anne-Sophie Redisch from Sophie's World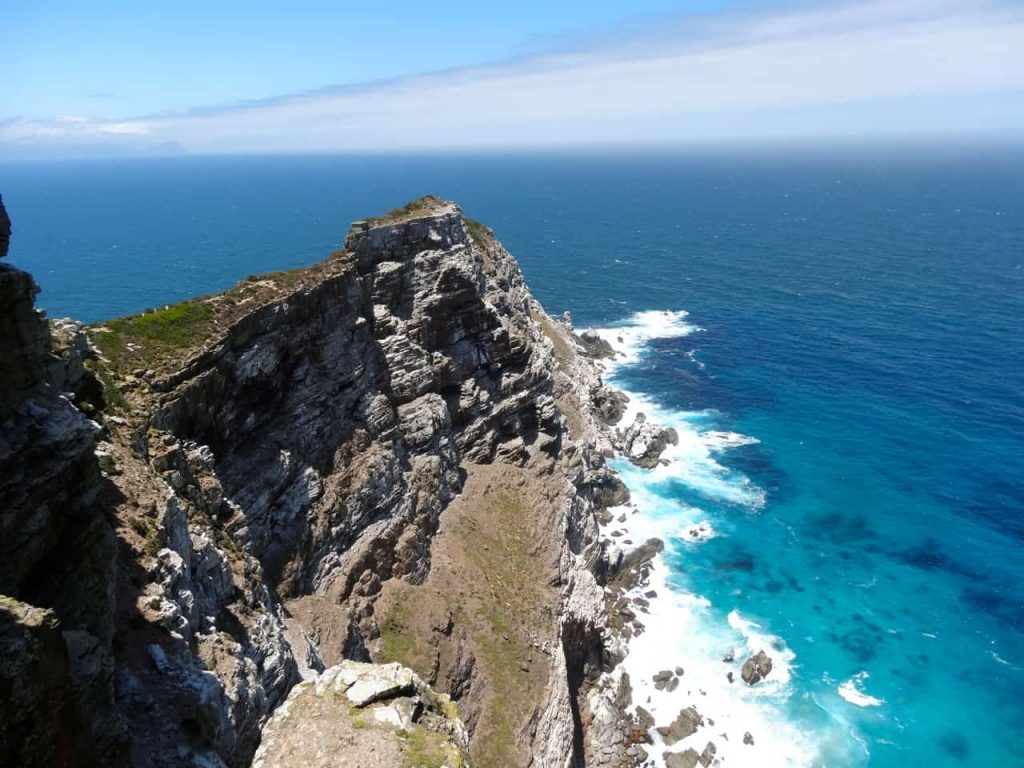 iSimangaliso Wetland Park
Isimangaliso Wetland Park was the first location to be declared as a UNESCO World Heritage Site in South Africa in 1999, located about 275 kilometers north of the city of Durban in Kwa-Zulu Natal Province. The best way to get there is by flight to Durban then driving to St Lucia.
The park covers ten unique destinations, namely, Coastal Forest, Eastern Shores & Cape Vidal, False Bay, Kosi Bay, Lake Sibaya, Mkuze Game Reserve, Mphelane, Sodwana, St Lucia Lake, Western Shores & Charters Creek. At these destinations, you'll find some of the countries' most beautiful beaches, coral reefs, coastal forests, grasslands, lakes, swamps, wetlands and woodlands, that stretch all the way to the Mozambican border.
At 332,000 hectares (including 85, 000 hectares of marine reserves). iSimangaliso is the third-largest protect area in South Africa and its home to Africa's largest estuary with over 6000 unique plants, 500 species of birds, and SA's largest hippo population.
Isimangaliso is special because of its five unique ecosystems, rich biodiversity, and natural and stunning landscape. This is one of the best regions in SA to go whale watching, explore game reserves on horseback, bird watching, or even relacing at one of the pristine beaches.
Explored by Lerato Bambo from Life from a Bag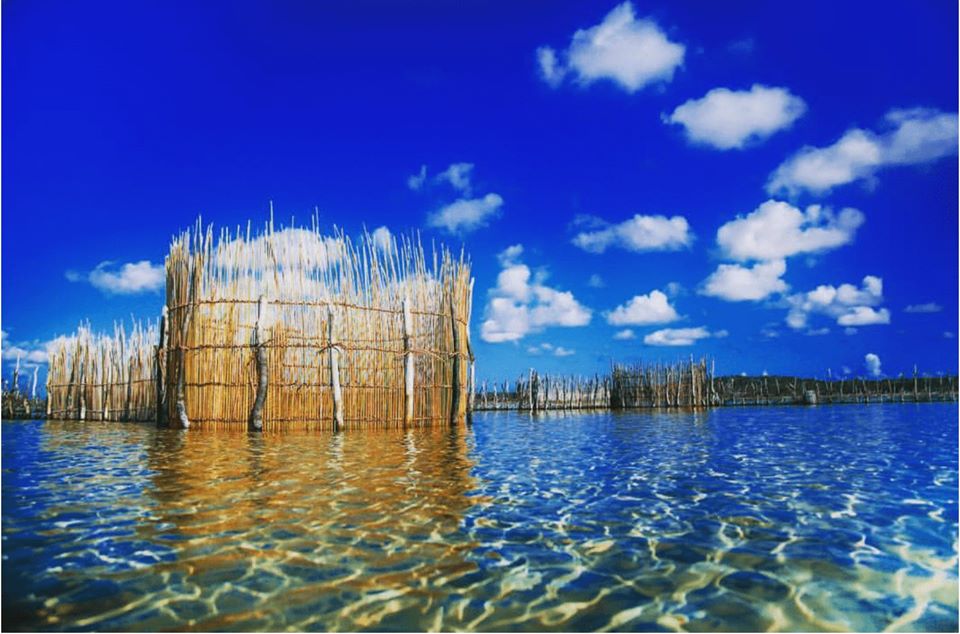 Vredefort Dome
Located a few hours south of Johannesburg, the two billion-year-old Vredefort Dome is the largest verified impact crater in the world.
The asteroid that hit the town of Vredefort is believed to be one of the biggest to hit the planet in the last 4 billion years and is thought to have been up to 15 kilometers in width. At the time of impact, the crater stretched over 300 kilometers in diameter. Over time the crater has all but eroded away, but the surrounding landscape has been altered forever.
Due to experiencing the greatest ever single release of energy followed by significant global effects and major evolutionary changes, the Vredefort Dome gained UNESCO status in 2005. It is one of the few sites which documents such an event as geological activity typically causes most impact sites to disappear.
Although the landscape has changed significantly since the crater hit, it is incredible to stand on a site that once bore witness to one of the greatest geological events on the planet. Vredefort Dome is located 120 kilometers south of Johannesburg and is most easily accessed by car. It is easy to pick up a rental car at either the airport or in Johannesburg to make the journey to Vredesort.
Most of the site is located on private land, meaning a tour is necessary to explore many of the impact markers which remain. There are a few local experts who provide tours, and the visitors center in Vredefort has all the relevant information and contacts.
Explored by Elaine from Your Ireland Vacation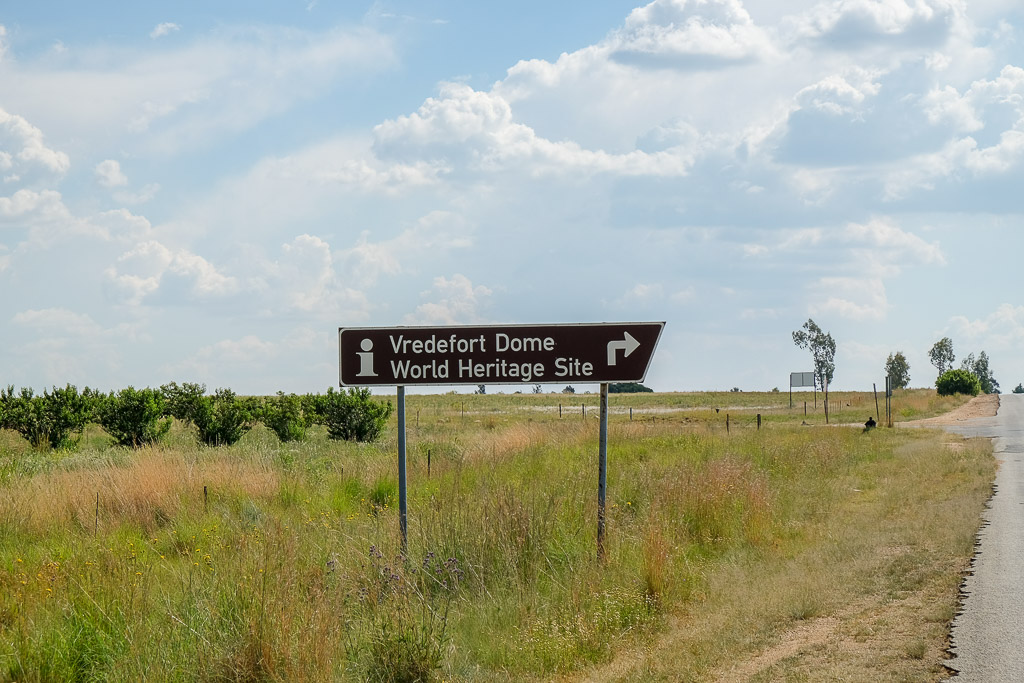 Mixed UNESCO World Heritage Sites In South Africa
Maloti-Drakensberg Park
The magnificent Maloti-Drakensberg Park comprises two national parks that span two countries: the uKhahlamba Drakensberg National Park in South Africa and the Sehlathebe National Park in Lesotho.
At almost 15,000 km² the park itself is huge and is home to a plethora of flora and wildlife. The establishment and development of the park began in 2001 when the Maloti-Drakensberg Transfrontier Conservation was established. The Maloti-Drakensberg Park was inscribed on the UNESCO World Heritage List in 2000.
It was designated a UNESCO due to the fact that the park has the largest collection of rock paintings (over 40,000) in Southern Africa, together with its outstanding natural beauty and a vast range of resident species.
Maloti-Drakensberg Park is accessible from both South Africa and Lesotho. If you are in South Africa, the nearest major city is Durban, in the east of the country. One of the best ways to experience the park is by driving the incredible Sani Pass, either on a tour or a four-wheel self-drive trip.
The route is popular with adventurous travelers and 4×4 enthusiasts due to the challenging winding route to the summit at the border of Lesotho and South Africa.
We loved the challenge of driving the Sani Pass together with its picturesque beauty and remoteness. After reaching the pass, we continued our journey by driving through Lesotho, a fascinating country landlocked by South Africa. The highest pub in Africa (The Sani Mountain Lodge) sits at the top of the Sani Pass and is the perfect spot to toast your successful navigation of the winding mountain pass!
Explored by Elaine from Show Them The Globe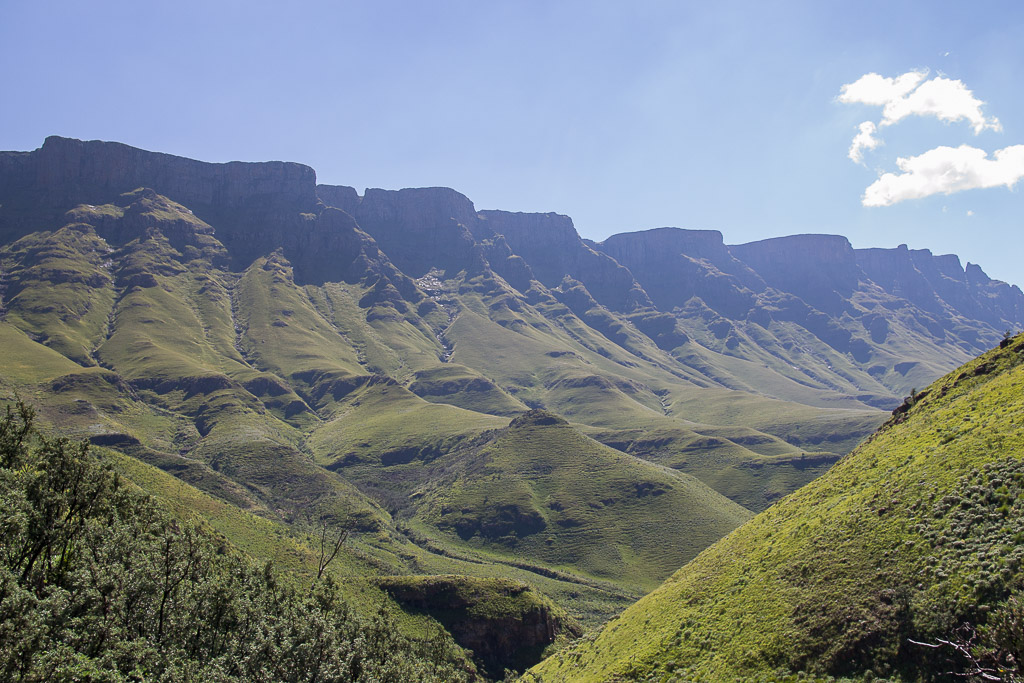 ---
And there you have it—all of the world heritage sites in South Africa. Hopefully, you have learned something about this country's history already through these sites. Maybe some of them have even inspired your future travels. While overtourism is most certainly an issue, South Africa has recognized this issue and is taking steps in the right direction.
If you get the opportunity to visit, please make choices that encourage the protection of these special places for future generations. This includes consideration of the transport you take in South Africa, along with which South African tour companies you choose to support.
If you haven't quite had enough, South Africa also has tentative UNESCO sites which it has proposed but has yet to be ratified. These may or may not be included at a future date but are very telling in that they are what each country considers to be it's cultural and/or natural heritage of outstanding universal value.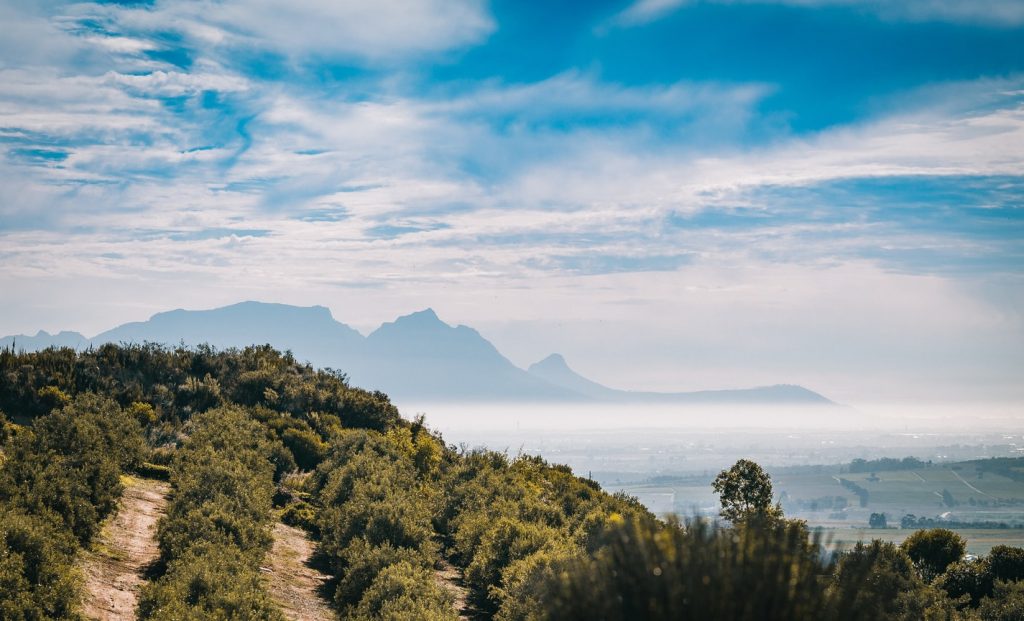 They typically are worthy candidates for inscriptions and should be of interest for adventurous travelers who want to explore under-the-radar spots before they become touristy. For South Africa, these five tentative sites:
Succulent Karoo Protected Areas
Liberation Heritage Route
Early Farmsteads of the Cape Winelands
The Emergence of Modern Humans: The Pleistocene occupation sites of South Africa
Human Rights, Liberation Struggle and Reconciliation: Nelson Mandela Legacy Sites
Happy exploring!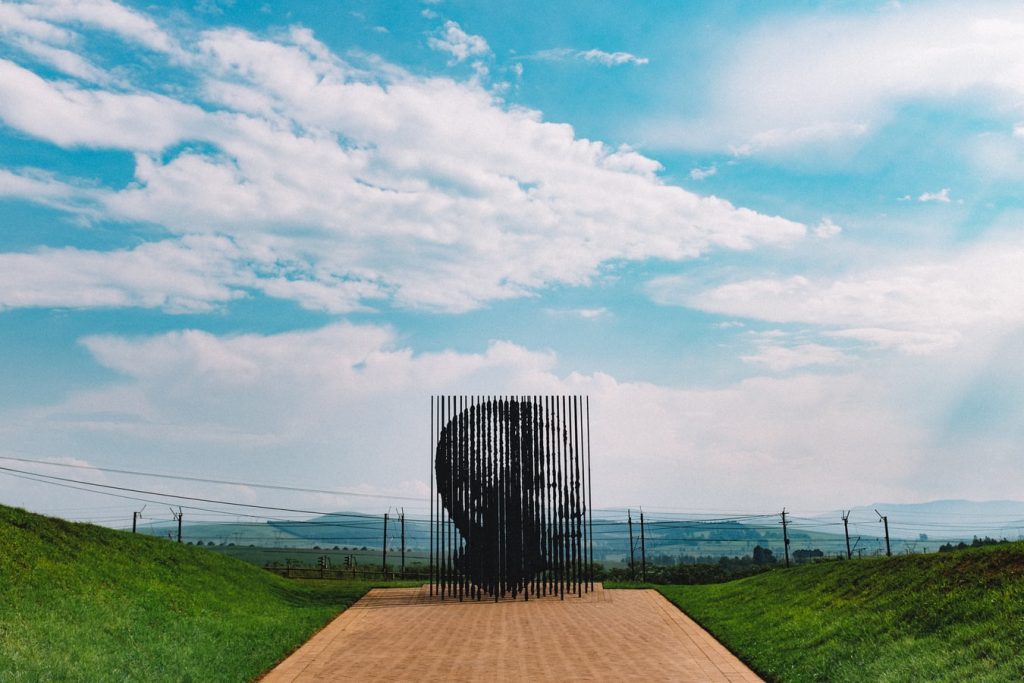 Further Things To Consider Before Any Adventure
Now you're all set and prepared to explore our big wide world, why not sort out everything else out all in one go? If necessary for your travel plans make sure you have brought proper travel insurance, protected your privacy by getting a secure VPN, compared all the top hotel booking sites to find just what you're after, reserved an unbeatable rental car price and - of course - booked the best flight deals!
Or maybe just forget it all and go for a last-minute cruise or effortless tour instead?
Many budget travelers (including me) indulge in worldwide airport lounge access, so we can experience luxury while still slumming it in economy. Naturally, we would never leave home without a more general travel guide since we couldn't possibly cover everything here!
Just add an adventurous attitude and plenty of smiles - they go a long way - and that about covers it all! Now go out, find your own path and don't forget to share your best inspiration stories with me on Facebook, Twitter, and Instagram...I'd love to hear from you!