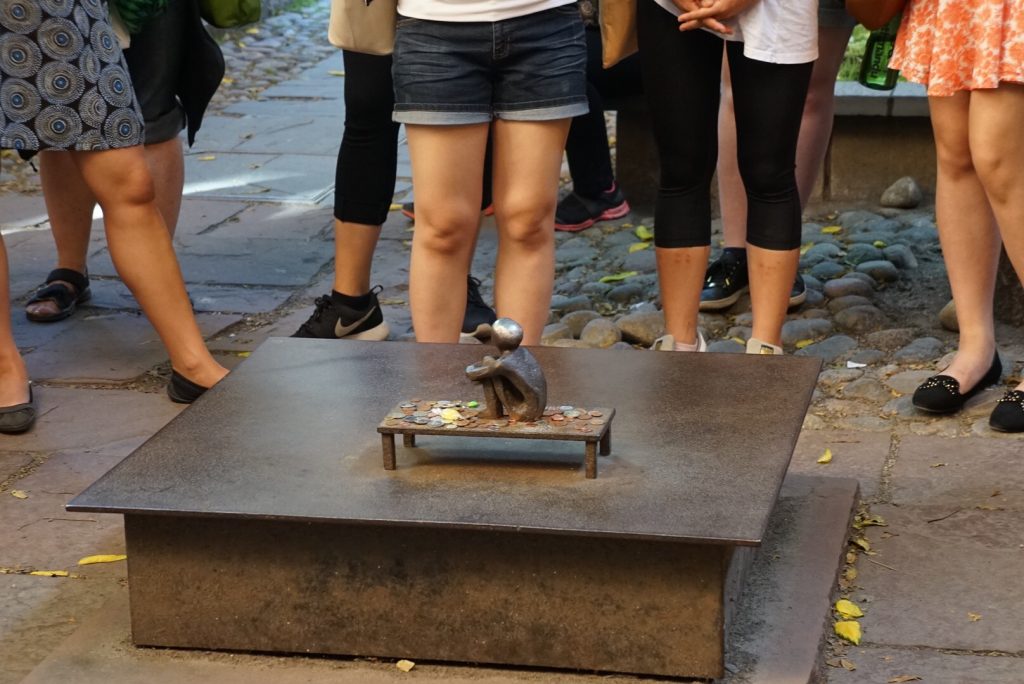 Is this the Worlds Smallest Public Statue ? On a recent free walking tour of Stockholm from Free Stockholm Tour (See here why you should do one!) this was the claim from our guide. And you know what? I'm very inclined to believe him!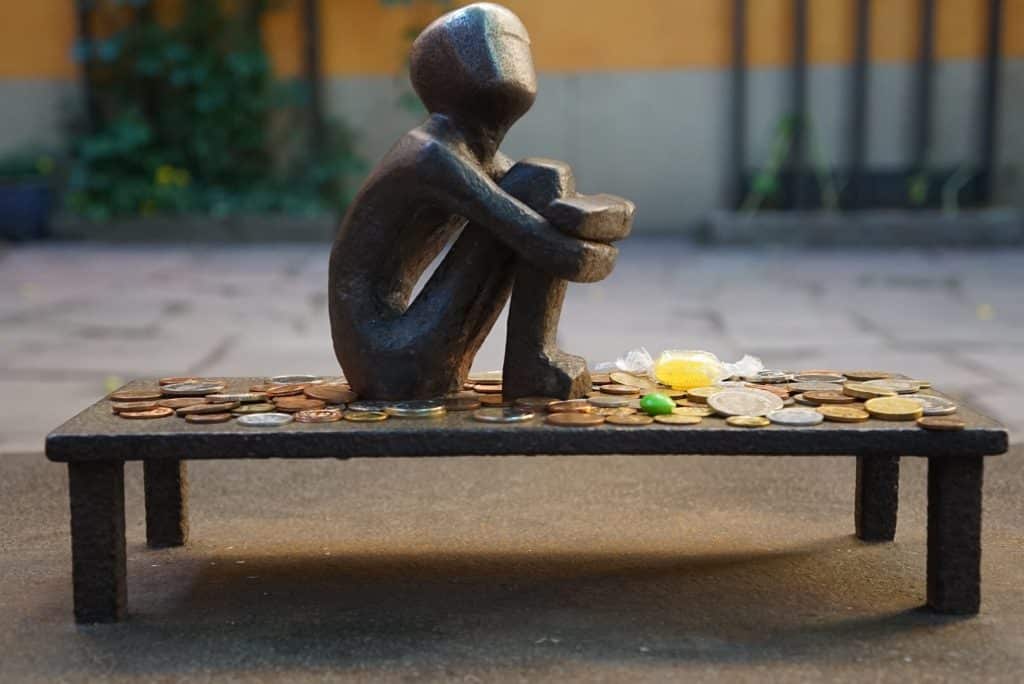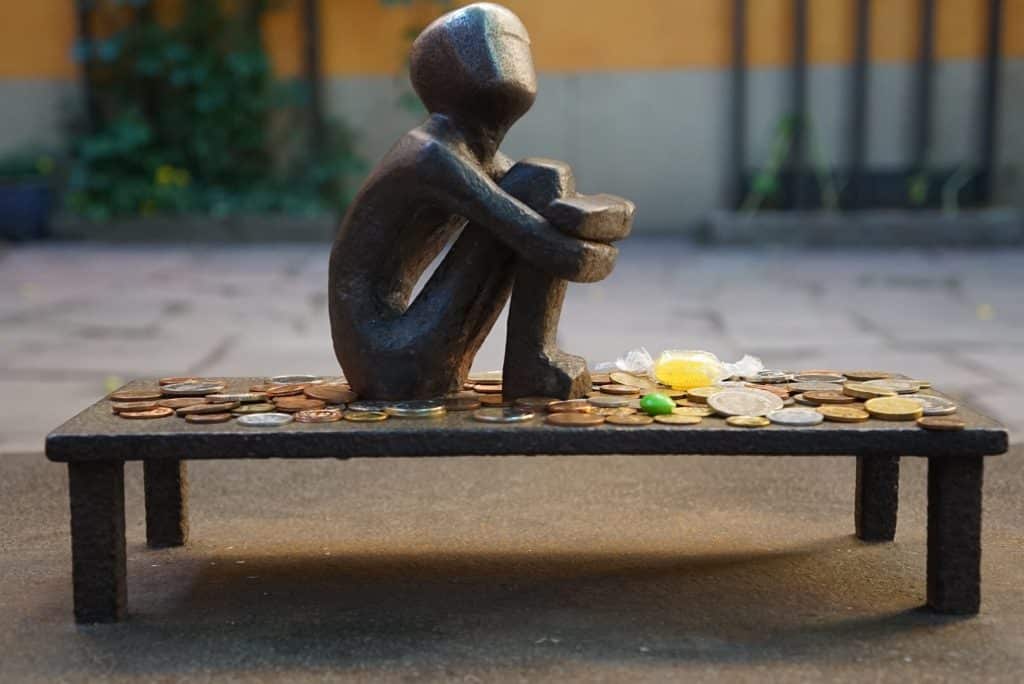 Th statute has no historical significance but is found in the old town outside the Finnish Church [Finska Krykan] – I mean seriously this guy is tiny!! Smaller than the Boy Peeing in Brussels which is the closest I can think of!
It is called "Little Boy Staring at the Moon" [Pojke som tittar på månen in Swedish] and is found in a quiet courtyard . It is a place most locals have never been so you will feel very in the know. Incase you can't find it – It's GPS is 59°19′31.85″N 18°04′20.43″E.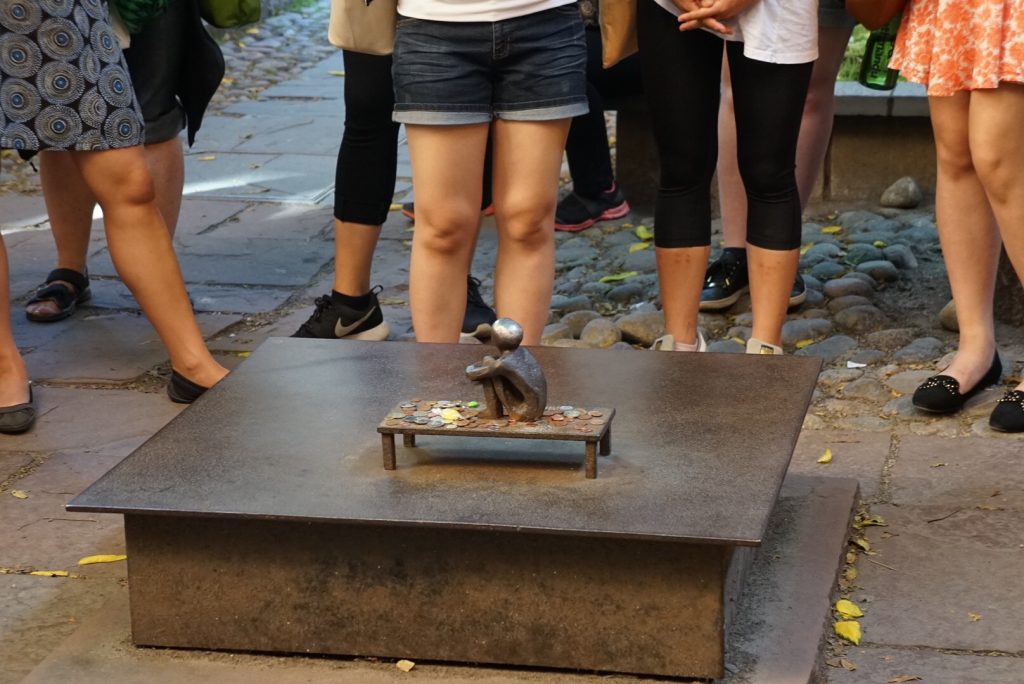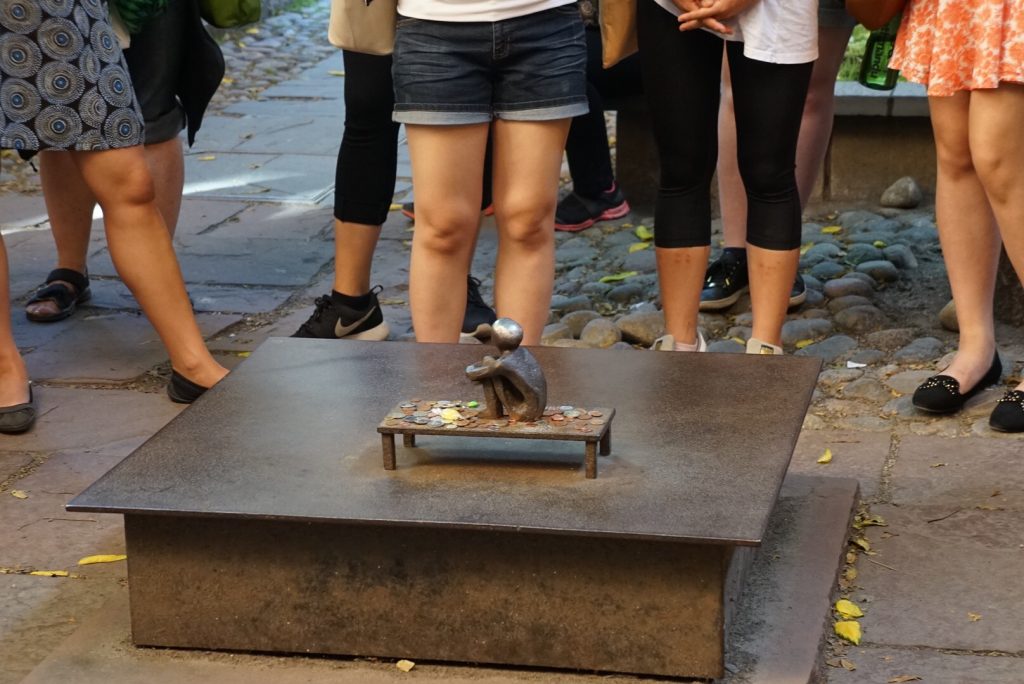 The Worlds Smallest Public Statue was sculpted by Liss Eriksson (1919-2000) in 1954. It was the artists intention to recreate his childhood when he could not sleep and looked out the windows at the moon. It's placement however, is rather unfortunate, and no natural moonlight is able to reach it. Therefore their is an artificial beam installed so at night light shines on his face. If your visit is during summer and the midnight sun you are unlikely to see but is worth a look during the short winter days! Check out this amazing guide for everything else to do in Sweden in Winter!
Tradition dictates you should run his head and offer a bribe of money or candy for your wishes to come true. Ladies just be careful however as there is also a myth that any girl who touches him will get pregnant! At different times of year he is dressed up. Winter hats and boots when it is cold, umbrella and glasses when it's hot! I'm not sure who gets these for him but they are rather popular souvenirs for tourists. Please don't take them!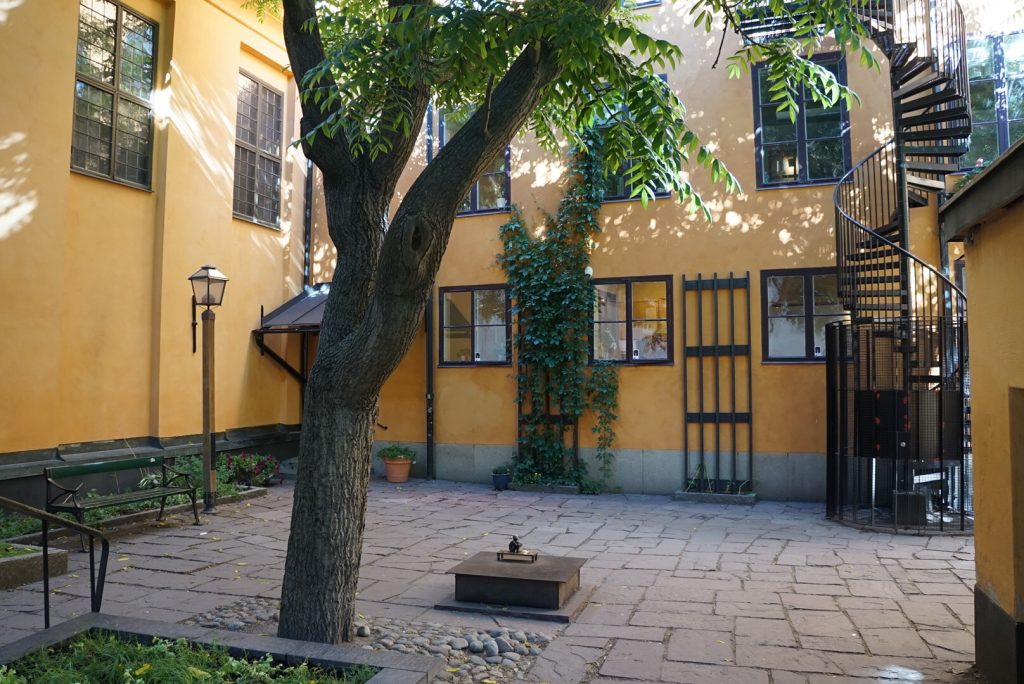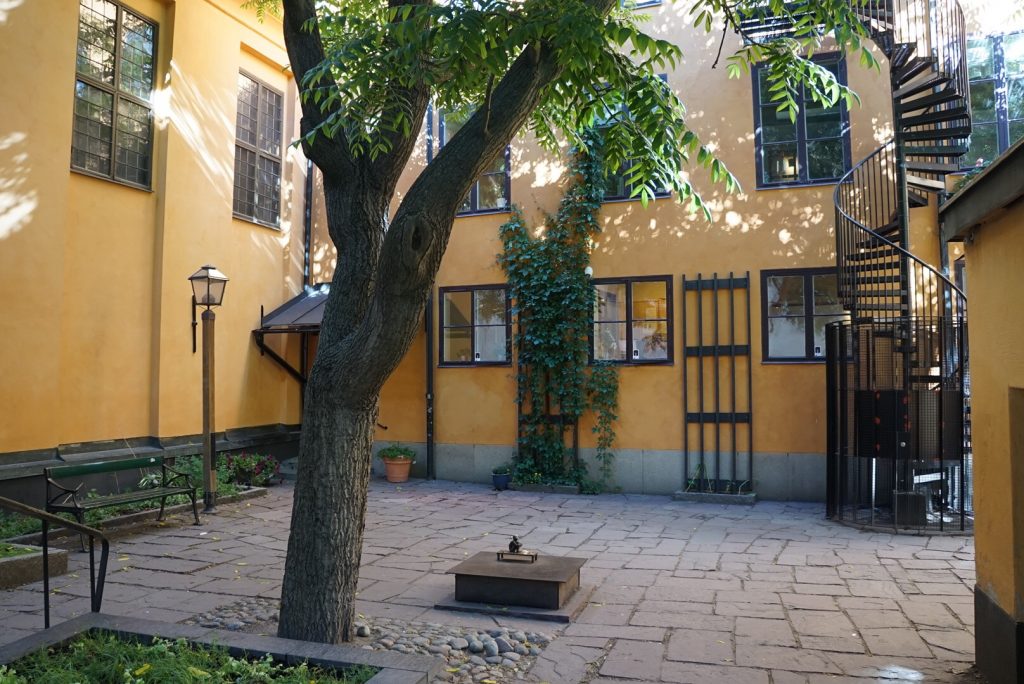 ---
So what do you think? Is this the Worlds Smallest Public Statue? Have you seen a smaller public statute? If so please let me know or I'm going to keep claim this!!
Further Things To Consider Before Any Adventure
Now you're all set and prepared to explore our big wide world, why not sort out everything else out all in one go? If necessary for your travel plans make sure you have brought proper travel insurance, protected your privacy by getting a secure VPN, compared all the top hotel booking sites to find just what you're after, reserved an unbeatable rental car price and - of course - booked the best flight deals!
Or maybe just forget it all and go for a last-minute cruise or effortless tour instead?
Many budget travelers (including me) indulge in worldwide airport lounge access, so we can experience luxury while still slumming it in economy. Naturally, we would never leave home without a more general travel guide since we couldn't possibly cover everything here!
Just add an adventurous attitude and plenty of smiles - they go a long way - and that about covers it all! Now go out, find your own path and don't forget to share your best inspiration stories with me on Facebook, Twitter, and Instagram...I'd love to hear from you!
Find Unique Accomodation Options Around The World Now!