Mexico, a country known for its rich culture and vibrant history, also boasts some of the world's most exciting and diverse music festivals. From pristine beaches to bustling urban centers and lush jungles, a lively music scene can be found in every corner of this diverse nation.
One of the best music festivals in Mexico is the Carnaval de Bahidorá, a celebration of Mexican culture in a picturesque natural setting. The festival takes place annually in February, on the banks of the beautiful Las Estacas River, nestled within the Morelos region.
The event attracts thousands of attendees each year, all gathering to enjoy the eclectic lineup, spanning various musical genres, with previous years featuring acts such as Blood Orange, Nightmares On Wax, Honey Dijon, Objekt, and Gilles Peterson.
But Bahidorá is more than just a music festival – it's an immersive experience where you can explore art installations, engage in workshops, and connect with other visitors in a welcoming and inclusive atmosphere. With its unique fusion of art, music, and culture, Carnaval de Bahidorá is not to be missed.
Another must-visit festival is the Guelaguetza Festival, held in the culturally rich city of Oaxaca. Guelaguetza, a Zapotec word meaning offering, is a colorful showcase of regional folkloric dance and music that has been passed down for centuries.
This week-long celebration, taking place every July, draws both local and international visitors, eager to experience the mesmerizing performances, parades, and street markets that showcase the region's art, food, and traditions.
The vibrant display of colors, sounds, and flavors make Guelaguetza a one-of-a-kind experience, allowing attendees to immerse themselves in Mexico's rich cultural heritage. Don't miss this unique opportunity to discover the heart and soul of Oaxaca.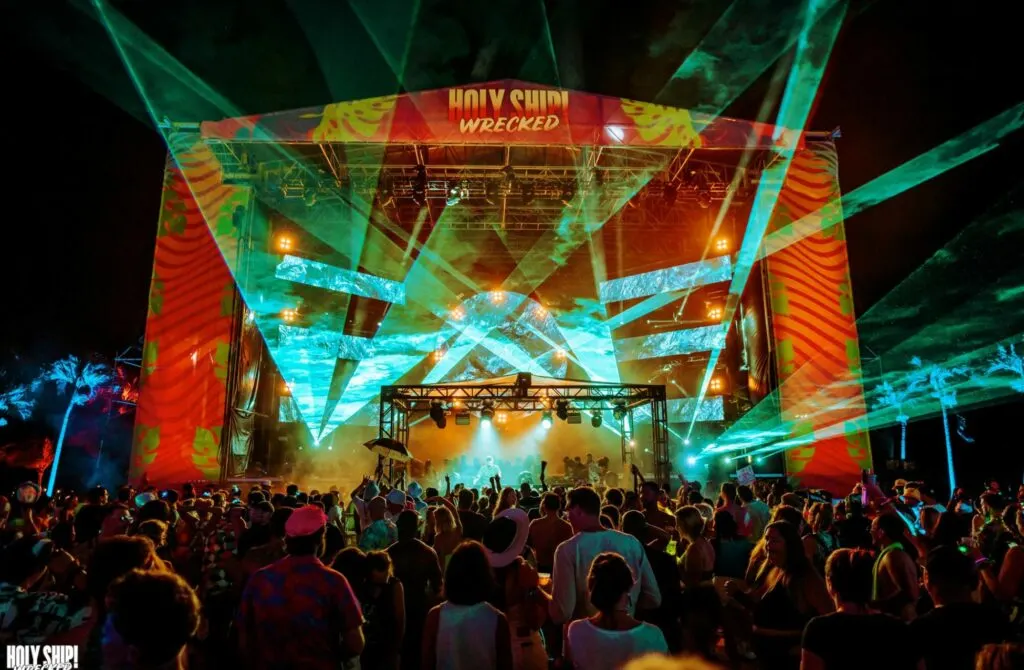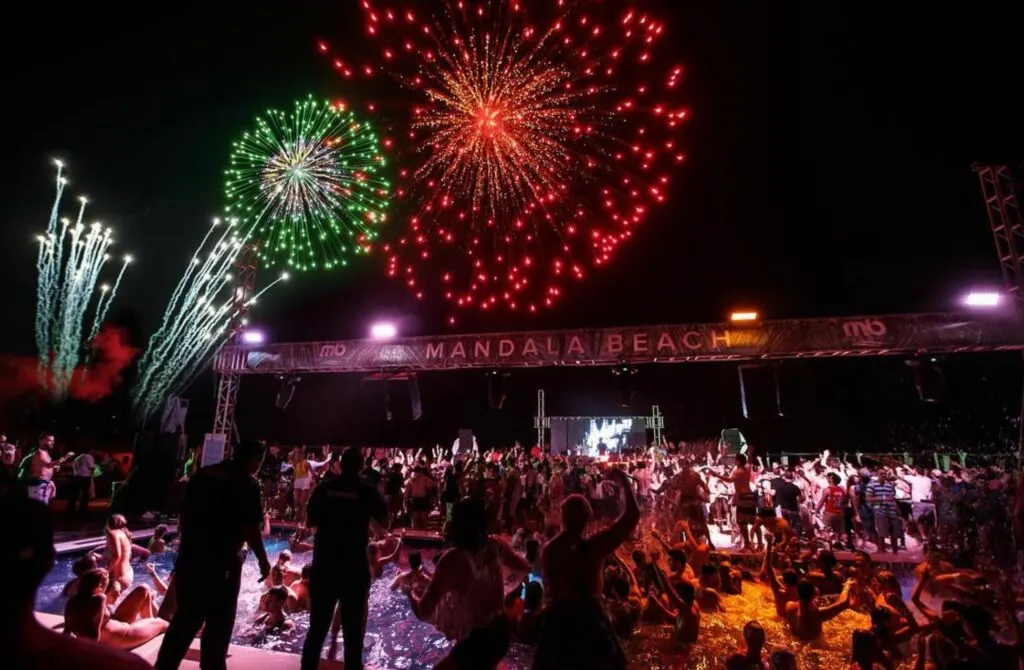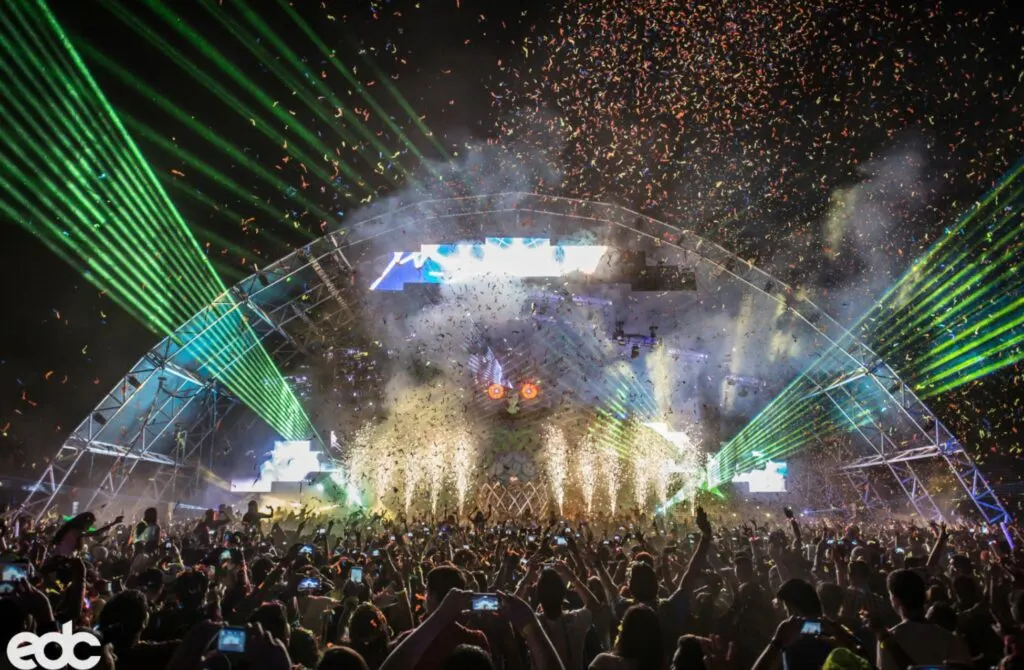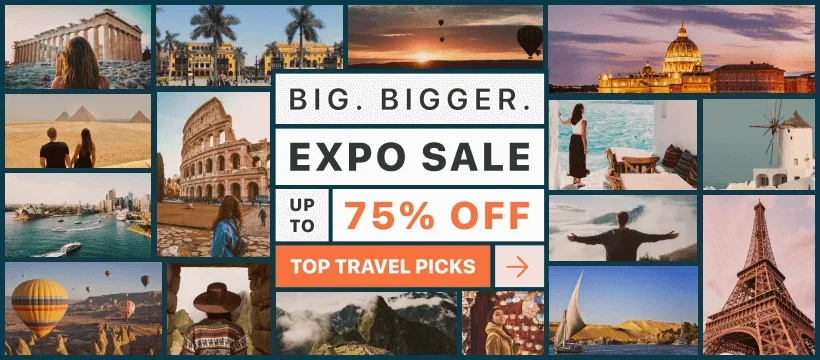 Dance Music Festivals In Mexico
Electronic Dance Carnival (EDC) Mexico is an electrifying music festival that takes place in Mexico City. This annual event usually occurs in February or March and attracts thousands of enthusiasts from all over the country and beyond. Typically lasting for two days, crowds gather to enjoy the heart-pounding beats and mesmerizing performances by both well-known and emerging electronic music artists.
EDC Mexico is not just another music festival; it boasts a unique blend of larger-than-life art installations, exhilarating carnival rides, and colorful performers, creating an atmosphere of complete sensory immersion. Top DJs and musicians have graced its stage in previous years, with notable acts like Rufus Du Sol, Tiesto, and The Chainsmokers.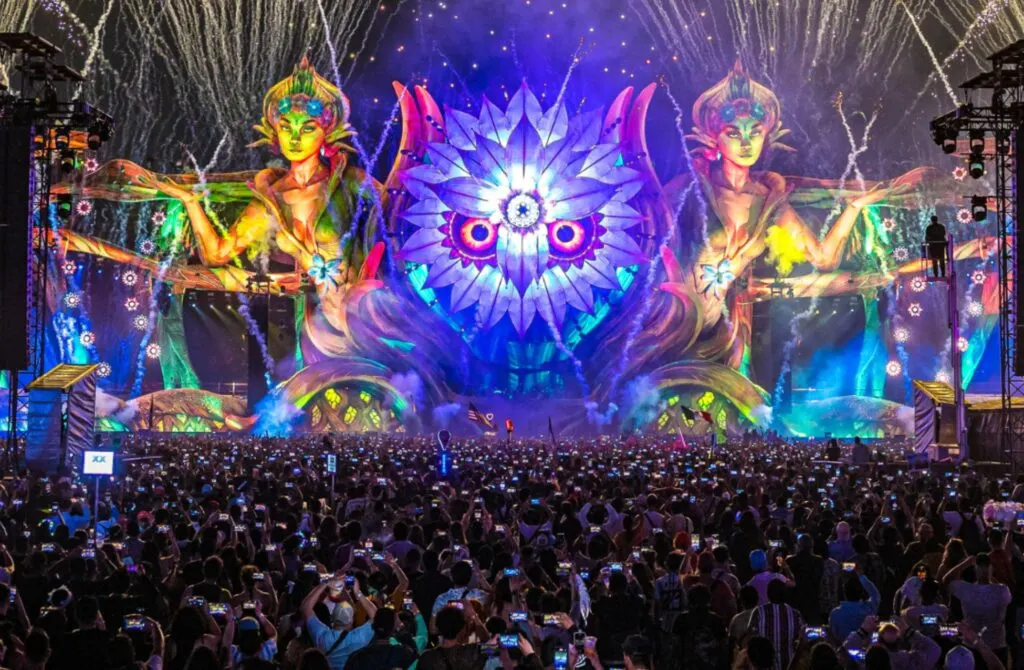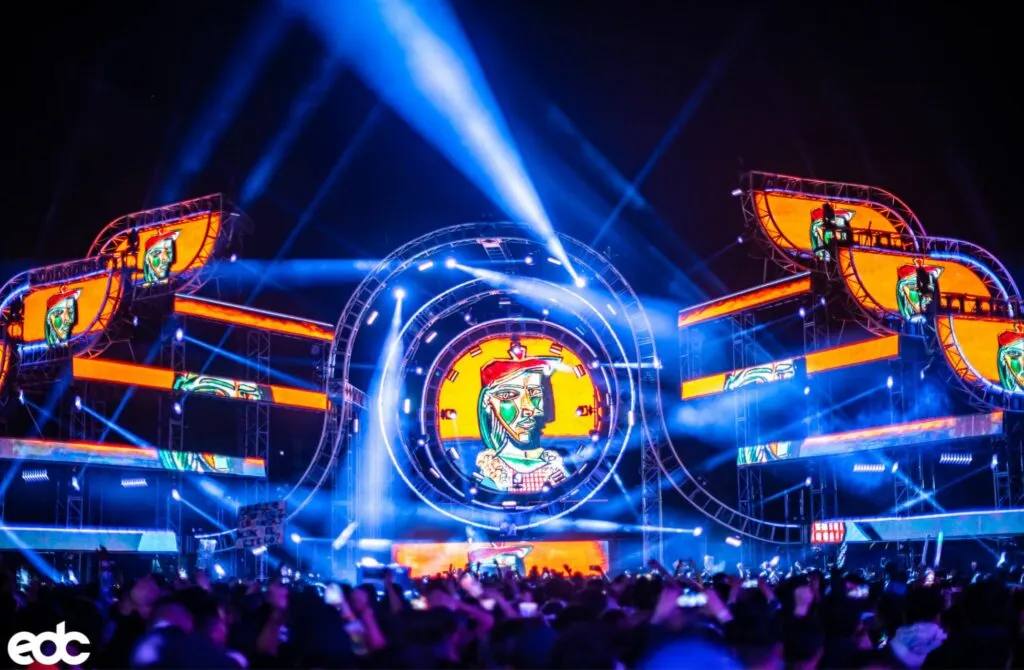 If you're passionate about dance music and unforgettable experiences, EDC Mexico is an event you can't miss. Its vibrant energy delivers the ultimate party atmosphere, drawing in Spring Breakers and dance enthusiasts in equal measure. Don't forget to keep an eye out for the 2023 lineup and ticket releases so you don't miss your chance to join in on the fun!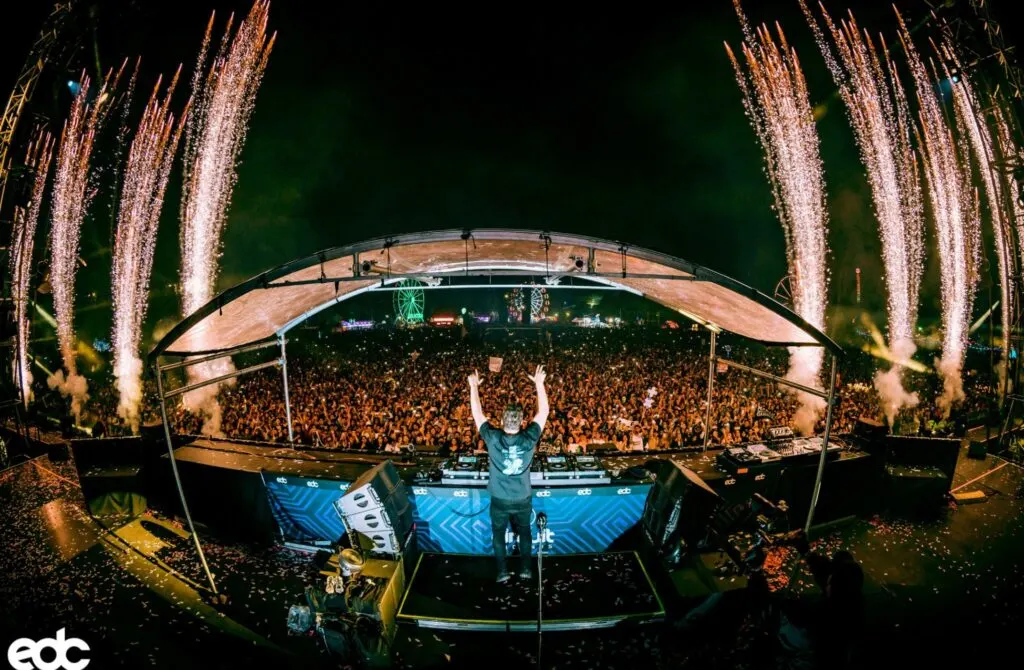 Inception Music Festival is a month-long electronic music extravaganza that takes place in Cancun during March, hosting a series of high-energy pool parties, nightclub events, and beachside soirees. It attracts Spring Breakers from around the world for its lineup of world-class DJs, stunning locations, and unrivaled party atmosphere.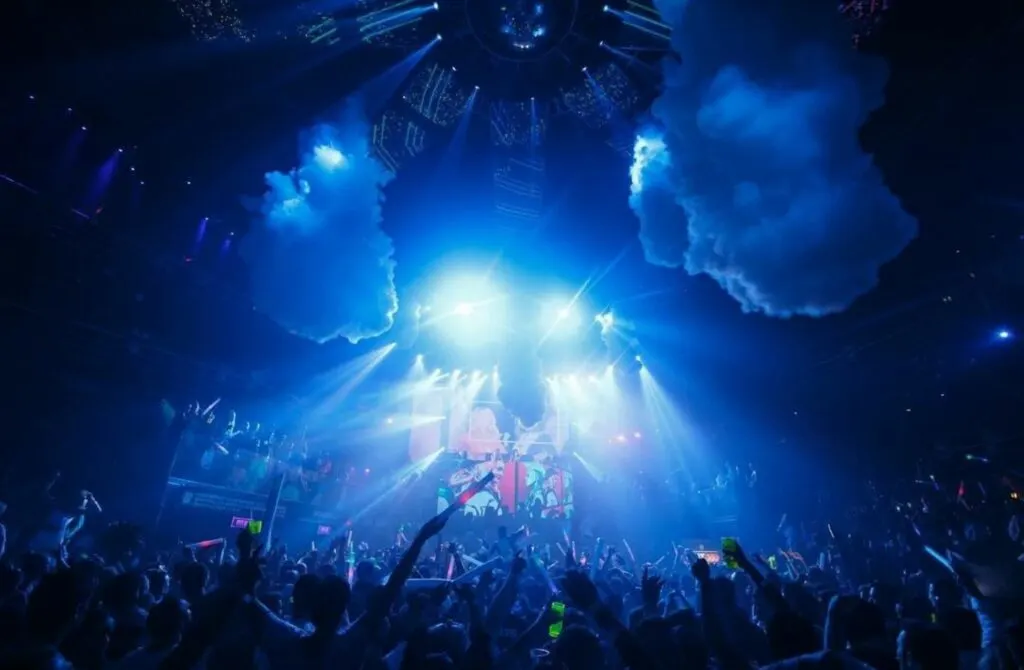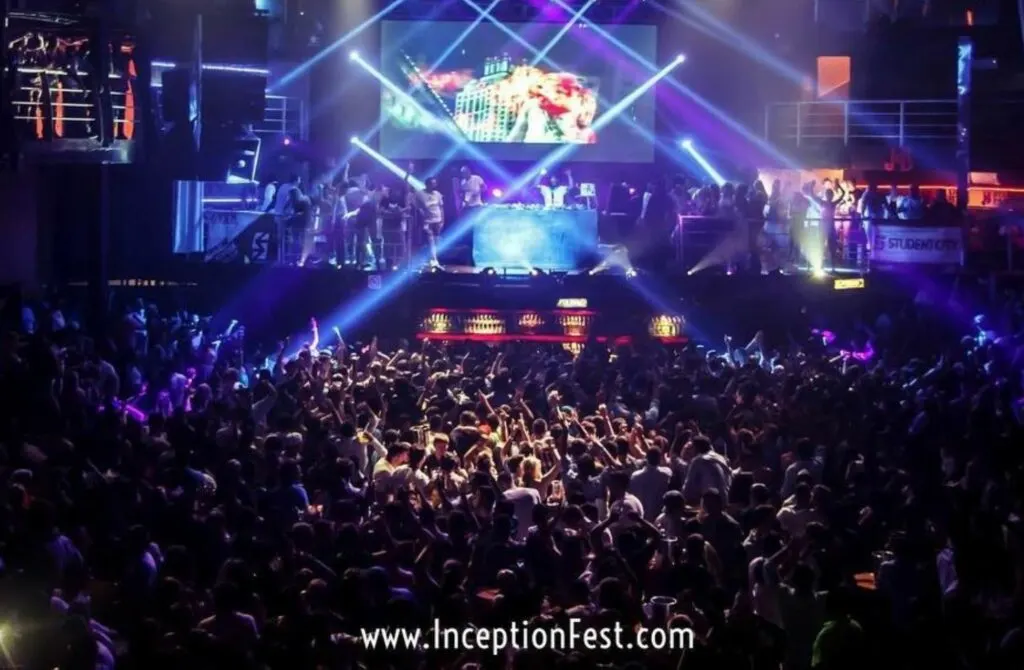 Each year, top-notch musicians perform across various venues, including the breathtaking beach setting of Tulum and Cancun's most popular nightclubs. Previous years have featured acts like Chainsmokers, Rufus Du Sol, and Steve Aoki. As a unique and exciting showcasing of electronic music, Inception Music Festival combines dance, beach vibes, and an impressive lineup of artists.
To make the most of this festival, visitors should plan their trip in advance, securing entry to the most sought-after events and booking accommodations suitable for their Spring Break adventure. If dancing to the best beats against a backdrop of sunsets, ocean views, and warm tropical nights sounds like your ideal escape, Inception Music Festival should unquestionably be on your bucket list. Don't miss the chance to be a part of this once-in-a-lifetime experience!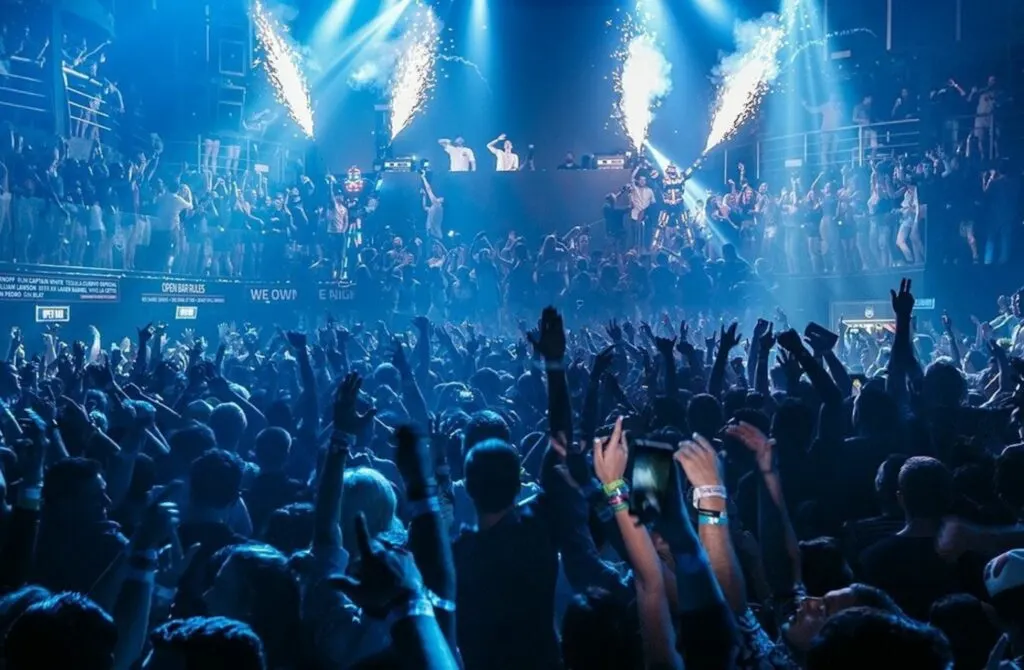 Electronic Dance Music Festivals In Mexico
Holy Ship! Wrecked is a one-of-a-kind electronic dance music festival that takes the party from the high seas to the gorgeous white sand beaches of Cancun, Mexico. This immersive experience doesn't just offer a lineup of world-renowned DJs, but also provides festival-goers with a taste of paradise and an unforgettable event.
The festival typically takes place during the winter months, bringing some warmth and music to those looking to escape the cold. The event lasts for three to four days, drawing thousands of energetic attendees from all around the world to the beautiful shores of Cancun.
Previous years of Holy Ship! Wrecked have featured incredible DJ lineups, including heavyweights of the electronic music scene like Diplo, Armin van Buuren, and Charlotte de Witte. These artists, along with many more phenomenal talents, keep attendees dancing and enjoying the vibrant atmosphere well into the night.
Set against the backdrop of the stunning Paradise Blue Festival, Holy Ship! Wrecked offers a unique party experience that cannot be found anywhere else. Besides the world-class music, attendees can enjoy: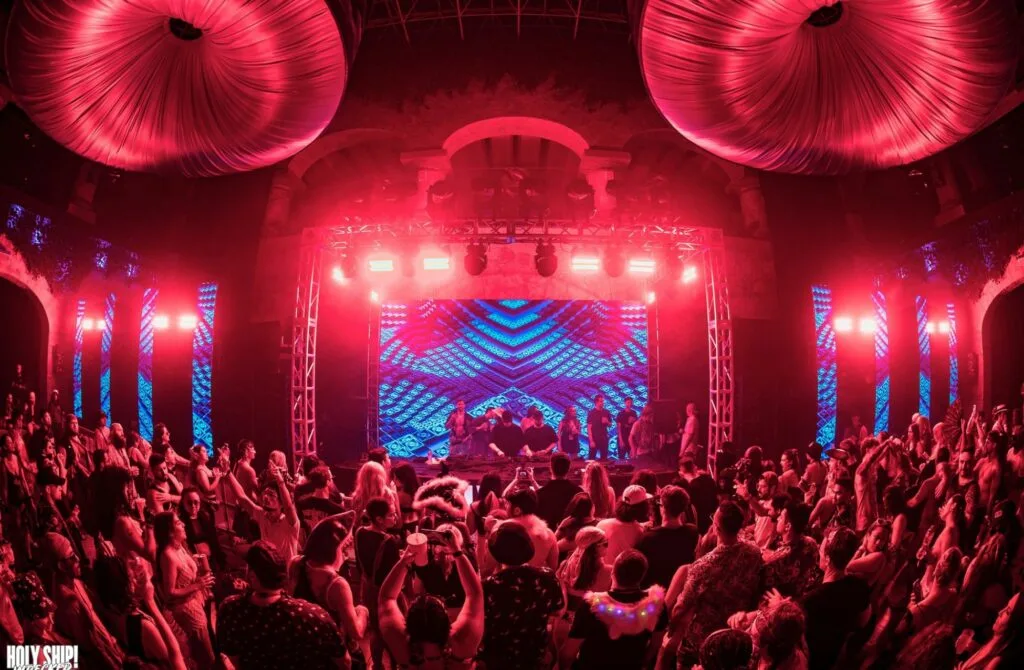 Luxury Accommodations: Comfortable and stylish lodging options that cater to all budgets and preferences.
All-Inclusive Food And Drink Options: Attendees won't have to worry about additional expenses while enjoying the festivities.
Adrenaline-Pumping Activities: Excursions such as zip-lining, snorkeling, and ATV tours are available for those looking for an added thrill.
The breathtaking beaches, crystal-clear waters, and impressive entertainment make Holy Ship! Wrecked an event that every electronic dance music lover should add to their festival bucket list. With its unique blend of premier electronic music acts, lavish accommodations, and adrenaline-pumping excursions, it's more than just a party—it's a complete, unforgettable experience.
So, if you're ready to dance the night away to the beats of world-class DJs while enjoying the stunningly beautiful white sand beaches of Cancun, make sure to attend the next Holy Ship! Wrecked festival. With its unparalleled combination of music, luxury, and adventure, attending this event will undoubtedly be a decision you'll never forget.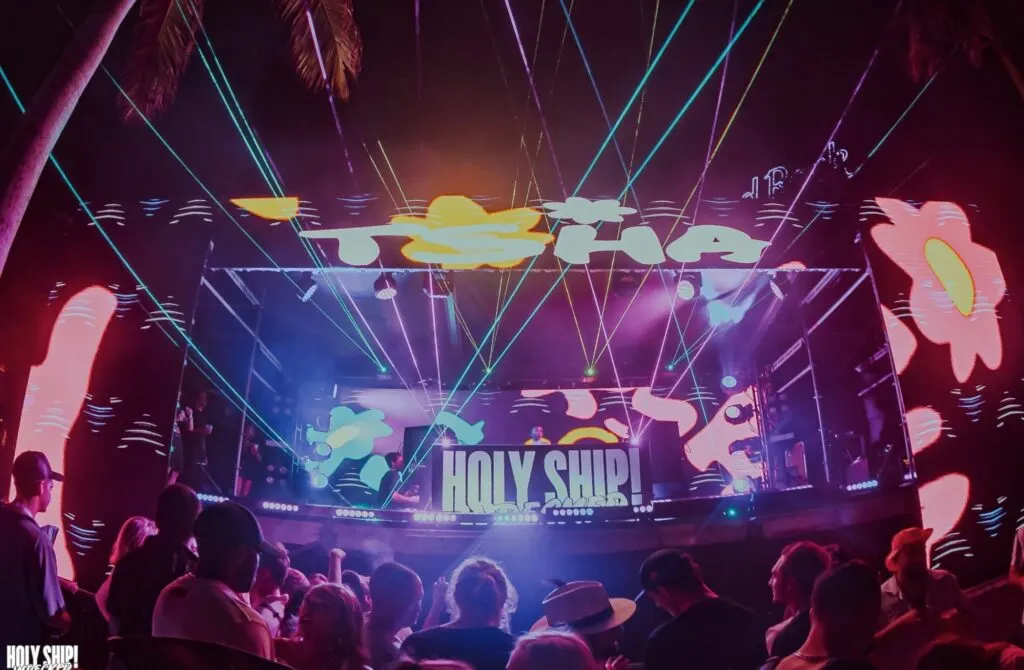 Rock Music Festivals In Mexico
Carnaval Mazatlán, a vibrant celebration in México, showcases a spectacular combination of rock music, parades, and traditional festivities. The annual event occurs in the coastal city of Mazatlán in February or March, depending on the year, and lasts for five days.
Attendees at Carnaval Mazatlán can expect to find a remarkable line-up of bands, both local and international, playing various genres, but the rock scene often takes center stage. With attendance reaching up to hundreds of thousands of people, this festival attracts a diverse crowd of music lovers.
Some of the previous years' acts include popular and emerging rock bands showcasing their talents on multiple stages located throughout the city. The unique blend of music and traditional Mexican celebration allows festival-goers to experience a vibrant cultural atmosphere alongside heart-pumping rock performances.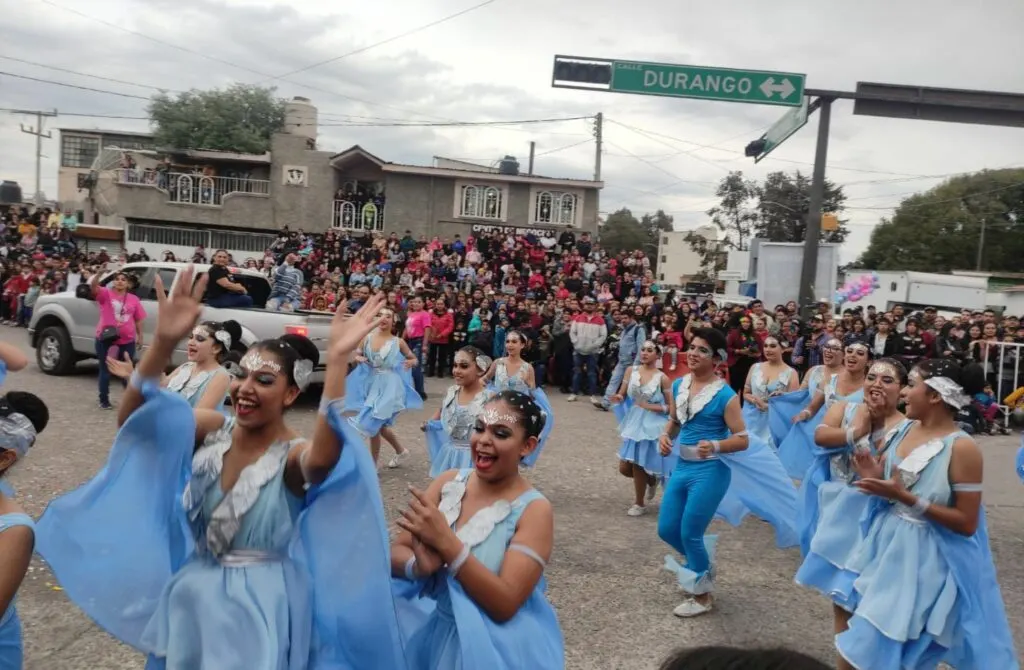 Carnaval Mazatlán prides itself on its stunning setting, situated on the Southern California Sands. With breathtaking ocean views and an inviting beachside ambiance, music lovers will enjoy rocking out to their favorite bands while basking in the sun.
If you're a performer or a fan of rock music, this festival should definitely be on your must-attend list. The combination of music, cultural celebrations, and picturesque scenery makes Carnaval Mazatlán a one-of-a-kind event that you won't want to miss.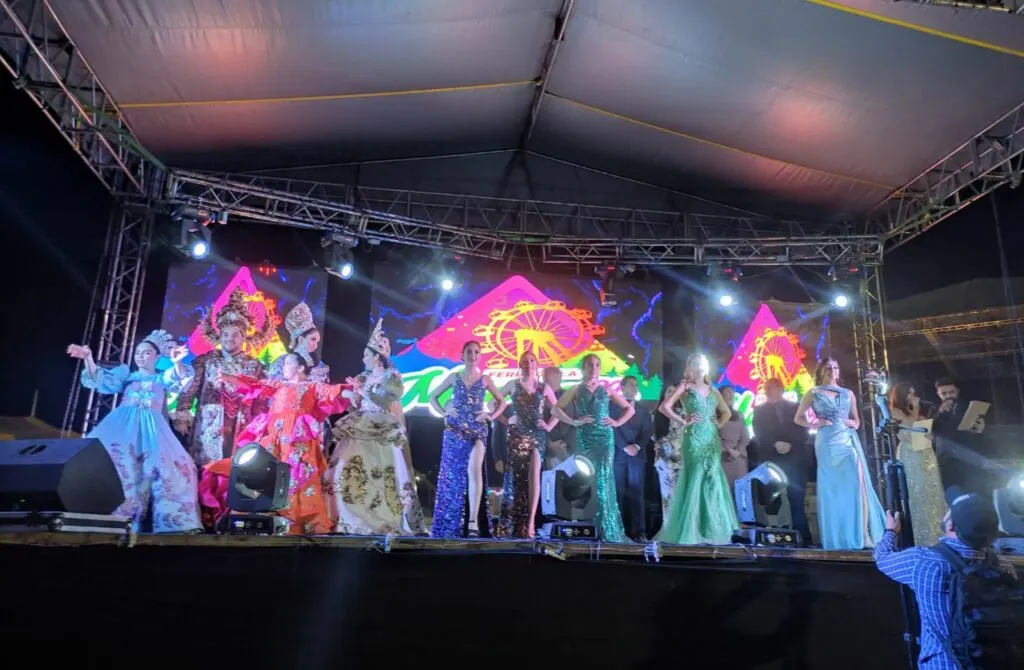 Ember Shores is another notable rock music festival held in México, offering an extraordinary experience for rock enthusiasts. Taking place in the beautiful region of California Sands, the festival provides a stunning backdrop for music lovers to indulge in their favorite tunes while enjoying the scenery.
Typically lasting for three days, Ember Shores gathers an impressive line-up of bands, both well-known and emerging, in the rock music scene. With previous year's acts featuring diverse rock styles and talent, attendees can expect a truly exceptional musical experience.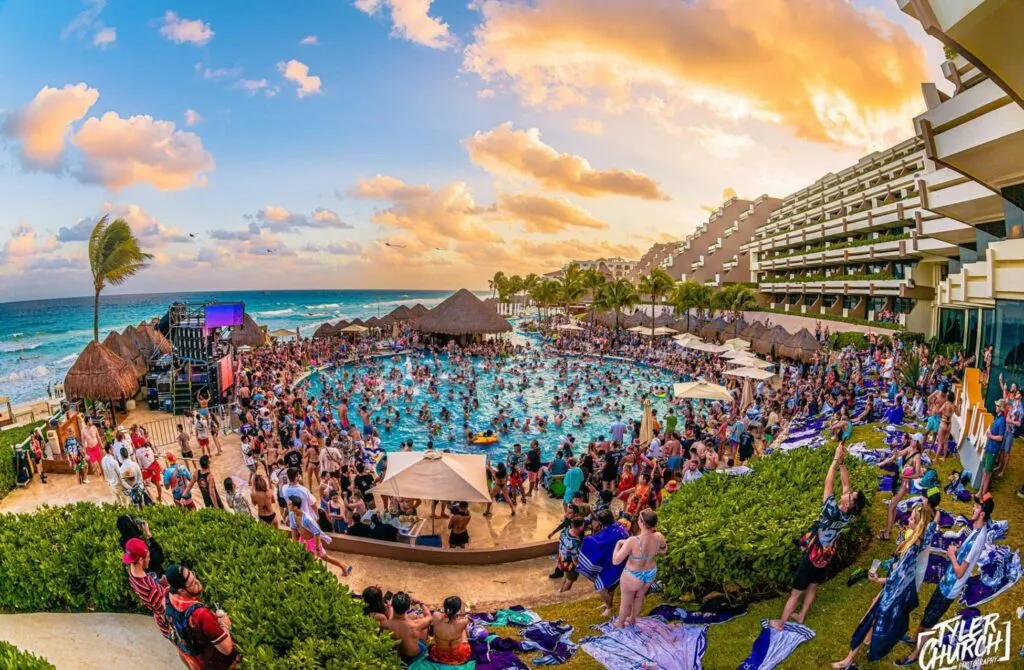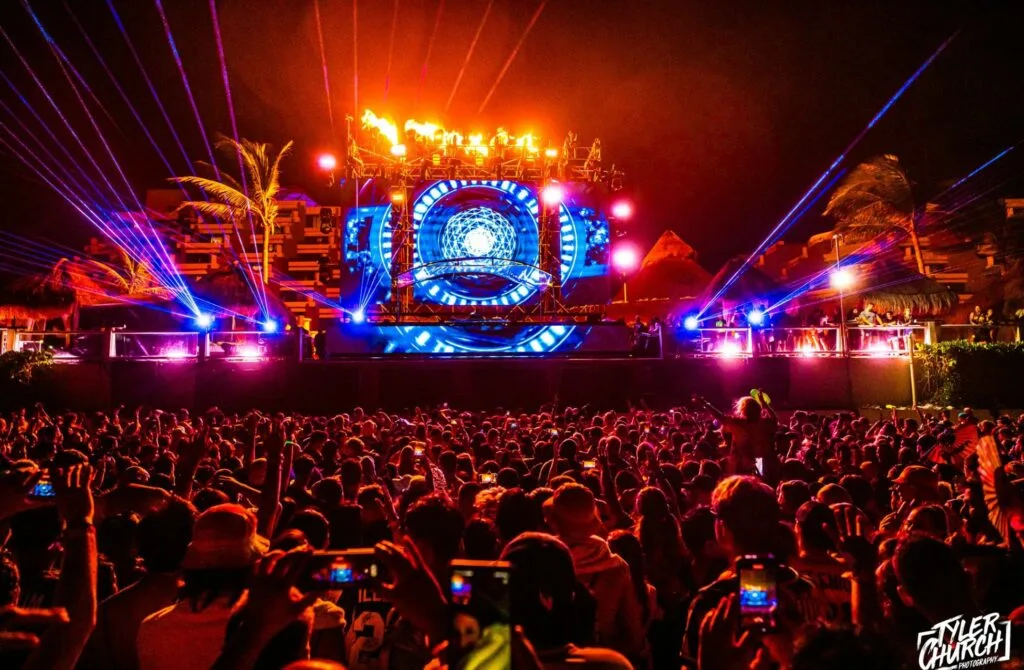 The unique atmosphere of Ember Shores sets it apart from other events, offering festival-goers an intimate and immersive experience. With a smaller crowd and a less commercial feel, fans can enjoy up-close encounters with their favorite performers and forge lasting memories with fellow music lovers.
Aside from the fantastic music, Ember Shores incorporates art installations and interactive experiences, allowing attendees to engage with the festival in various ways. The combination of music, art, and beautiful surroundings makes this event a truly unforgettable experience.
Why should you plan to attend? Not only does Ember Shores offer a phenomenal line-up of rock acts, but the beautiful setting and immersive atmosphere also make it a bucket-list-worthy event. Add in the opportunity to meet and connect with other passionate rock music fans, and you have a festival that should not be missed!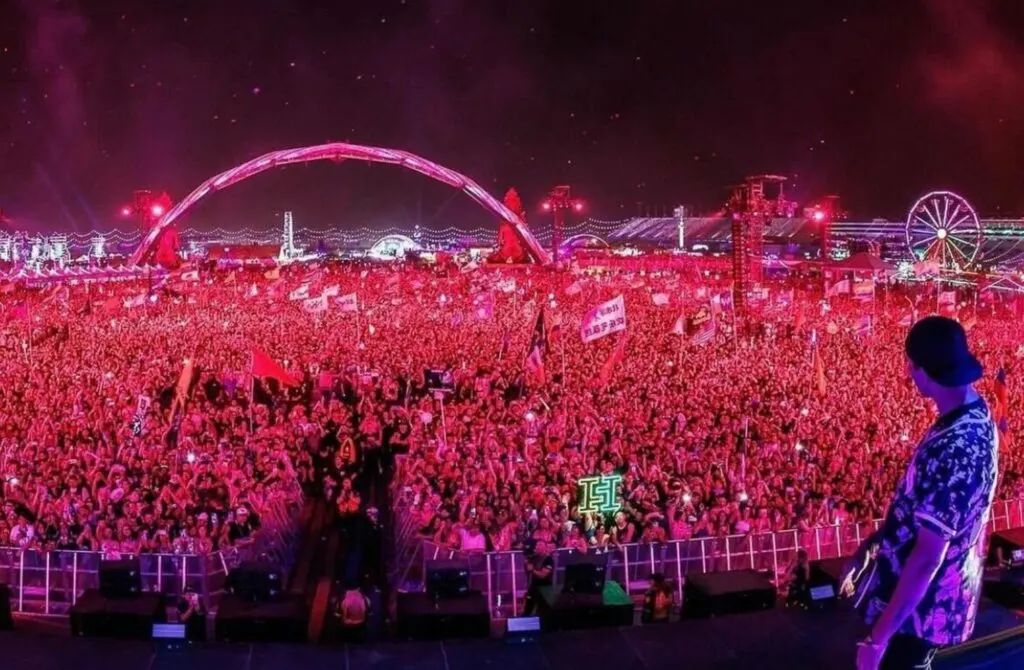 Jazz Music Festivals In Mexico
Taking place each February in the beautiful riverside town of Tlacotalpan, Veracruz, the Candelaria Festival is a symphony of jazz and cultural fusion. Over the course of 10 days, visitors are treated to a captivating mix of music, dance, and folk art performances.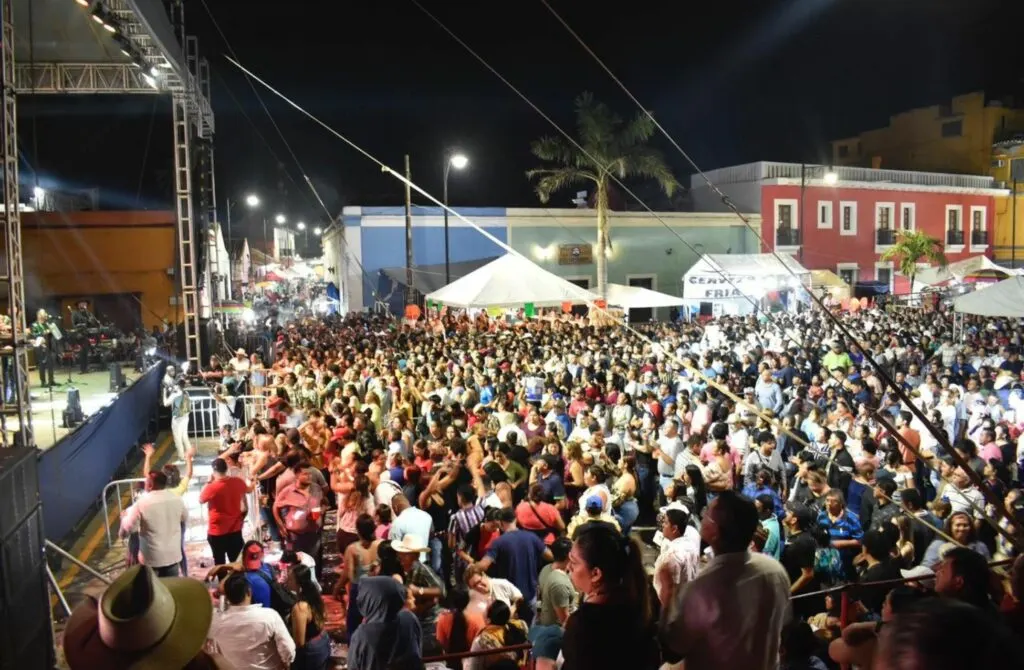 One of the highlights of this festival is the Son Jarocho Music Festival, a vibrant showcase of local and international jazz musicians. The unmistakable sounds of Son Jarocho, a traditional musical style originating in Veracruz, blend harmoniously with contemporary jazz, creating a unique musical experience. With its picturesque setting and immersive cultural atmosphere, Tlacotalpan's Candelaria Festival is one jazz adventure you won't want to miss.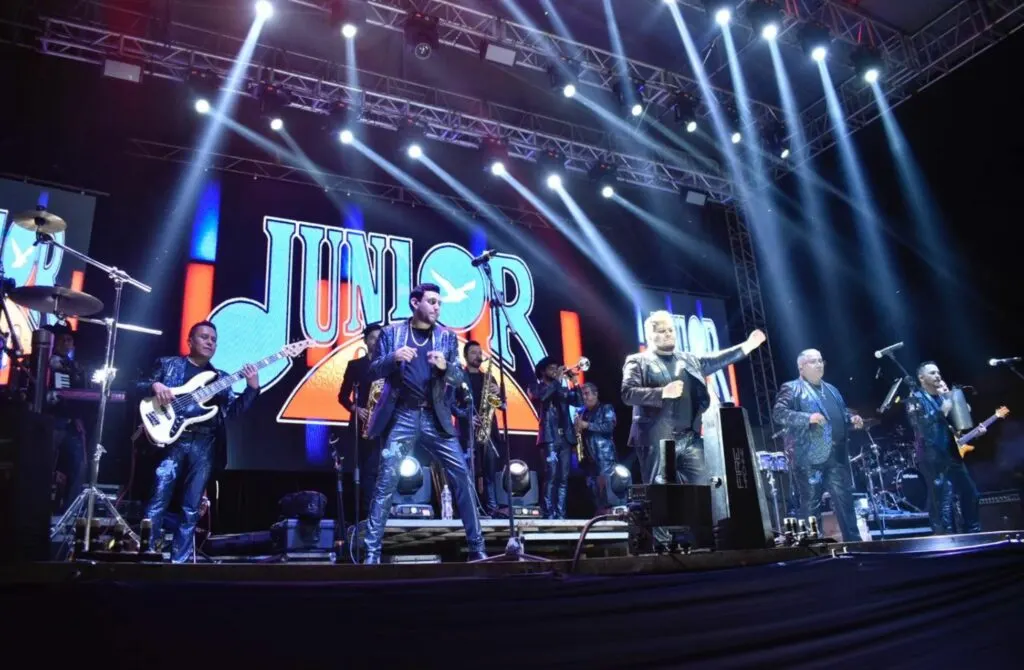 In the vibrant city of Oaxaca, the annual Guelaguetza Festival is a colorful and joyful celebration that showcases the diverse cultures of the state of Oaxaca. This two-week event takes place in July, and its highlights include traditional music and dance performances, parades, and the famous Día de Muertos (Day of the Dead) celebrations.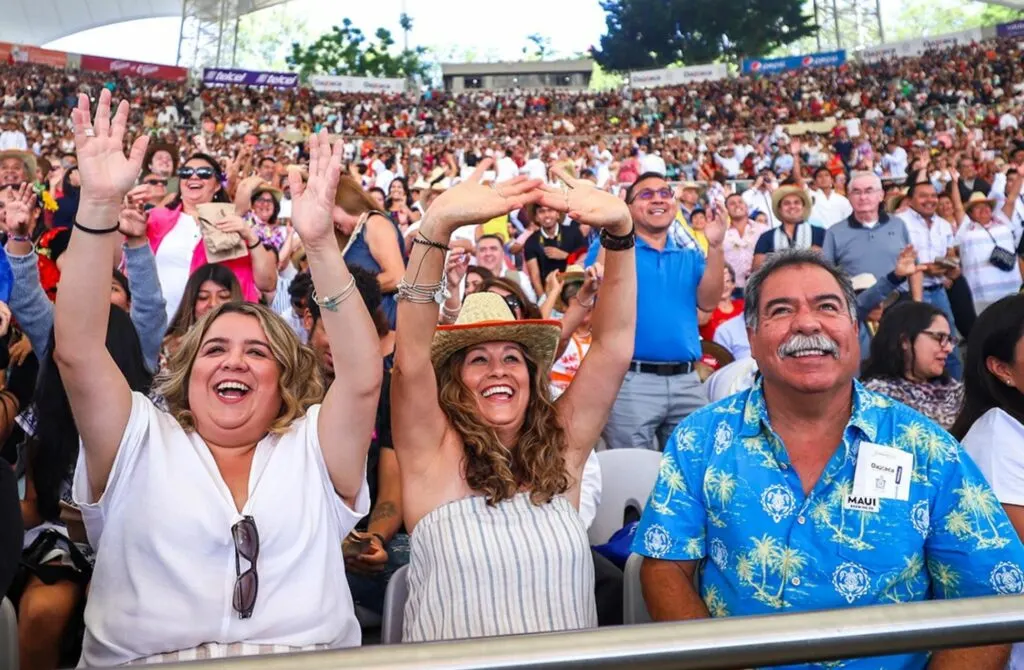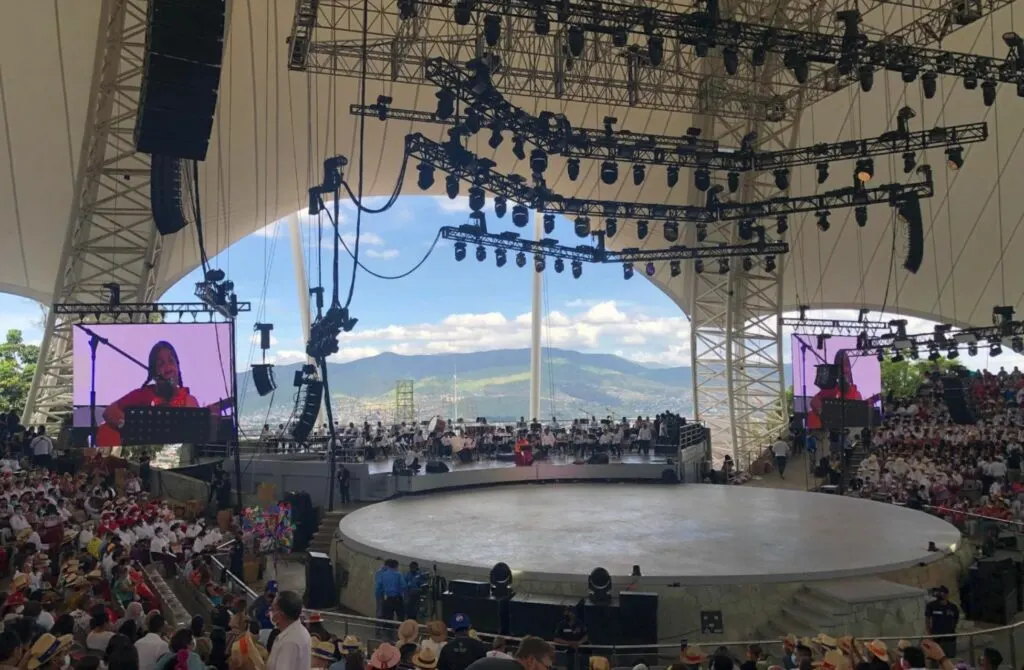 While exploring this immersive event, visitors can also enjoy jazz concerts featuring national and international musicians. The combination of jazz music, cultural performances, and the lively Oaxacan spirit forms an incredible experience that enthralls and entertains all who attend. The Guelaguetza Festival is a must-visit event for music lovers, culture enthusiasts, and adventure-seekers.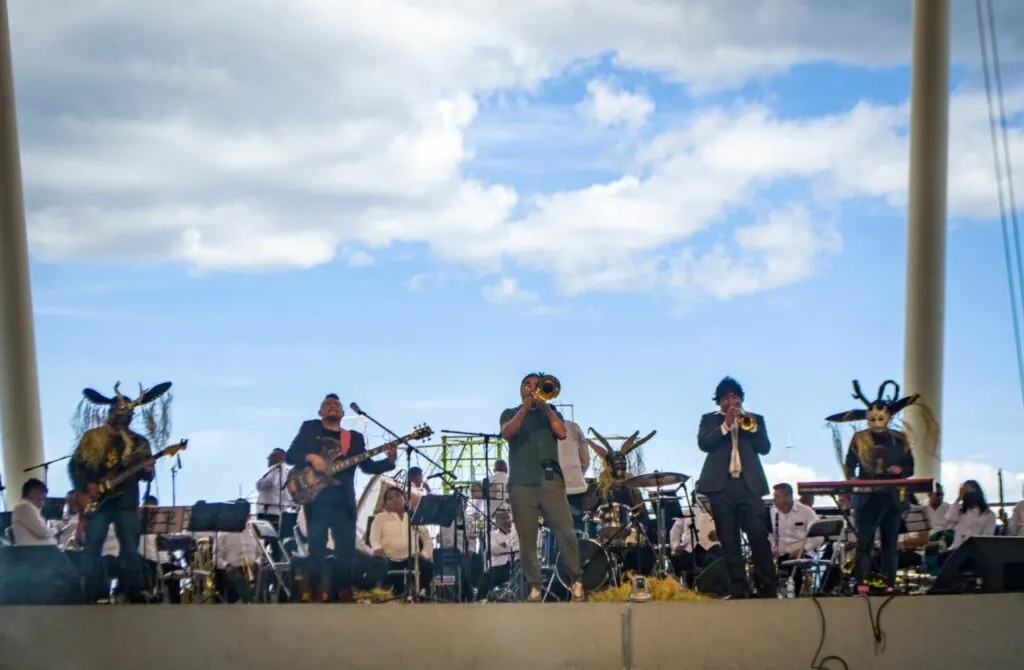 Pop Music Festivals In Mexico
One of the most popular music festivals in Mexico for pop enthusiasts is the Baja Beach Fest.
The Baja Beach Fest is an annual event that takes place in Rosarito Beach, Baja California, typically in August. The festival usually lasts for two days, offering an unforgettable experience for pop music lovers. The gorgeous beach location, combined with world-class music acts, creates an amazing atmosphere for the attendees, drawing in a large crowd each year.
Some of the previous years' acts at Baja Beach Fest have included big names in the pop and reggaeton scene, such as:
J Balvin
Bad Bunny
Ozuna
Anitta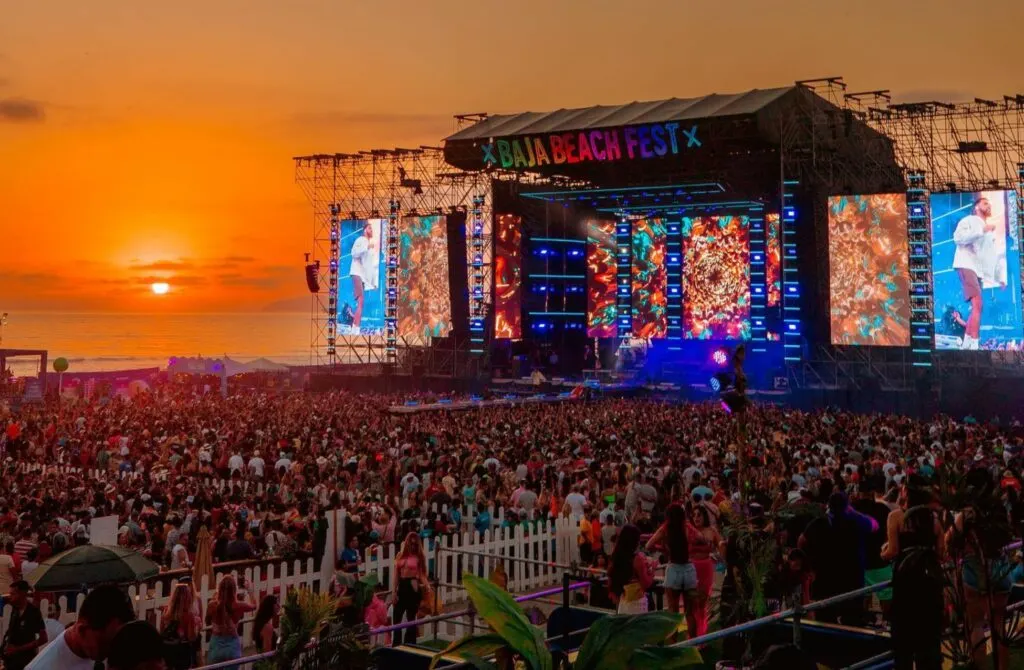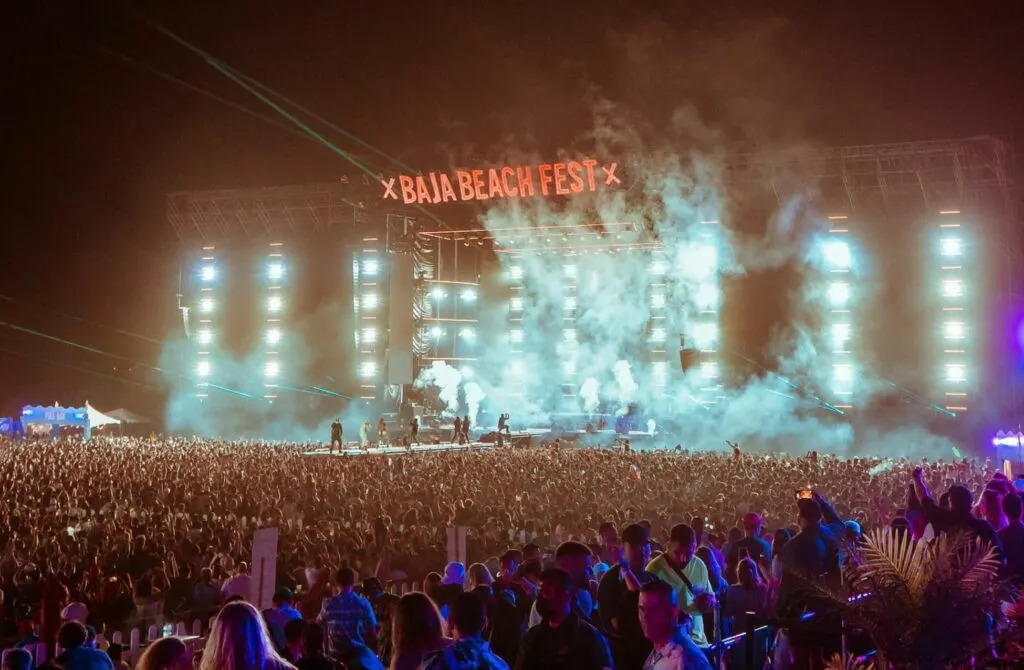 The uniqueness of this festival lies in its focus on Latin pop and reggaeton genres, catering to a diverse audience and promoting a lively party atmosphere. The festival venue, Rosarito Beach, adds to the appeal, with its stunning sandy beaches and warm ocean waters providing the perfect backdrop for listening to your favorite pop hits while soaking up the sun.
If you're a fan of Latin pop and reggaeton, there is no better place to be than Baja Beach Fest. The festival organizers put great effort into curating a lineup of top-notch performers, ensuring that every year is a memorable experience for the attendees. The festival's vibe and combination of music genres create a unique experience, making it an event worth adding to your bucket list.
While at the event, there are plenty of local dining options, accommodations, and attractions for festival-goers to explore. Although the festival itself is focused on the fantastic musical lineup, don't forget to take some time to enjoy the beauty and culture that Rosarito Beach has to offer.
In summary, the Baja Beach Fest is an event not to be missed if you are a fan of pop and Latin music. It combines an exceptional lineup of artists, beautiful beach location, and vibrant atmosphere, making it a must-visit destination for any music enthusiast.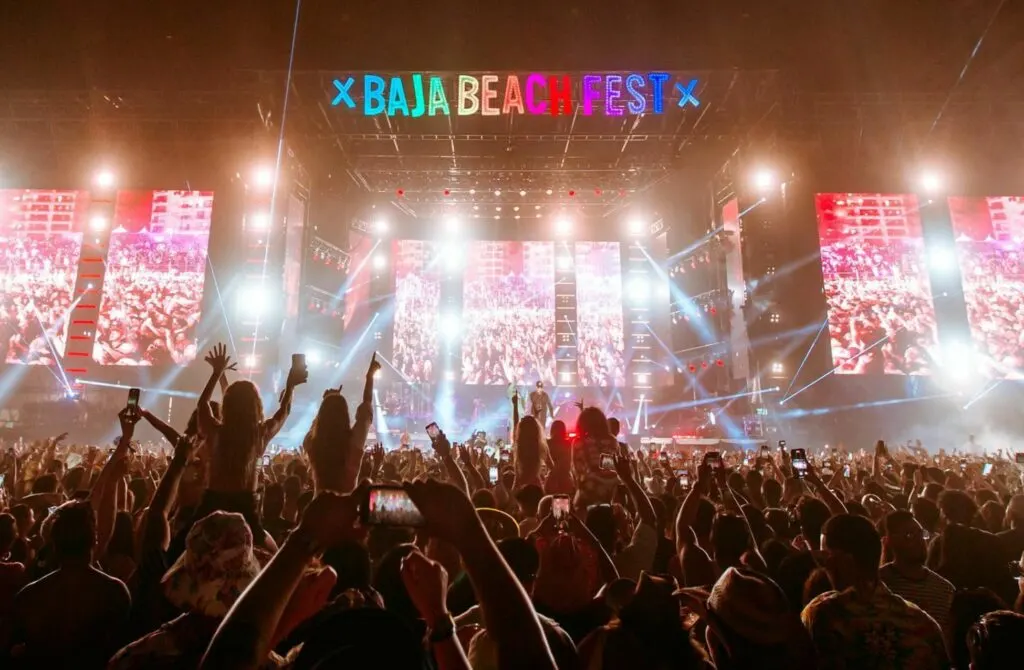 Gemtracks is a one-stop-shop Music Industry Marketplace perfect for music enthusiasts who are interested in attending Mexican music festivals. This amazing platform makes it convenient to Buy and Sell Beats, Hire Freelancers, and Book Music Studios. Planning to attend a music festival in Mexico? Be sure to keep an eye on Gemtracks for important updates and exclusive insights.
To help you navigate the vibrant Mexican music festival scene, we've compiled a list of top festivals to watch out for. Prepare to be immersed in an unforgettable musical experience in the heart of Mexico.
Sundream Tulum Taking place at the Papaya Playa Project from the 3rd to the 6th of March, and 10th to the 13th of March, the Sundream Tulum Festival promises an unforgettable weekend of live music events on Thursday, Friday, and Saturday. Submit your Music to the Playlist Curators at Gemtracks to be part of this two-weekend special event. Make sure you check in as the Legal Copyright Owner of your music and get ready to receive your well-deserved Royalties.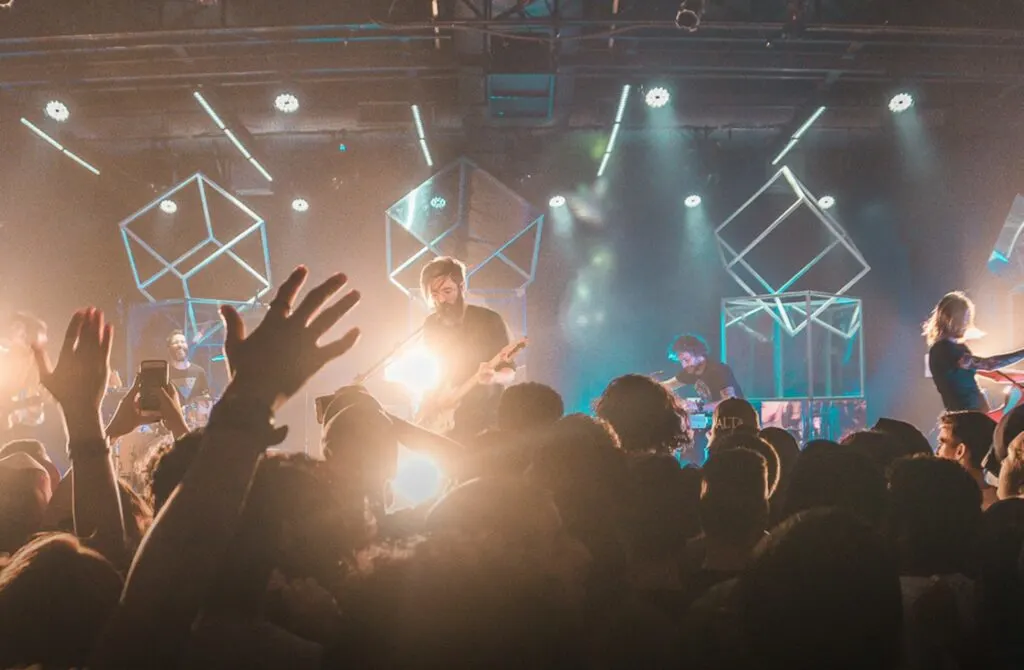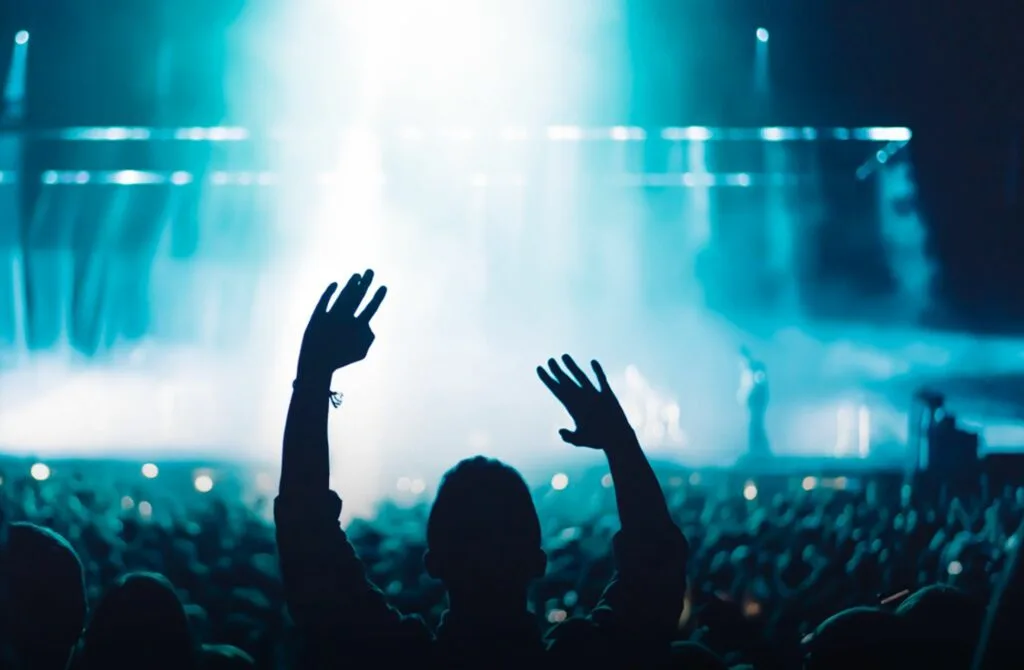 Baja Beach Fest Happening in Rosarito, Mexico from the 11th of August, the Baja Beach Fest is a grand experience that features incredible performances from artists like Ozuna. This is the perfect opportunity to connect to Record Labels, Bloggers, and Influencers who will be attending this vibrant festival. Make sure to use Gemtracks to submit your music to Spotify Playlists and Youtube Playlists that will be featured at the event.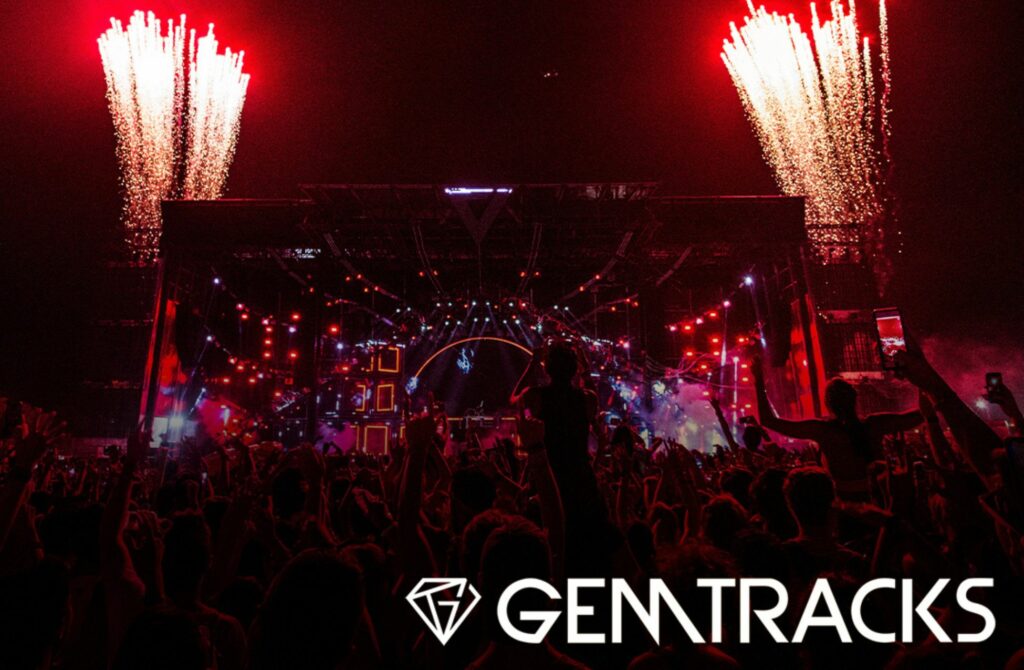 Metalheads unite! On the 10th of November in Monterrey, Mexico, the Mexico Metal Fest will host a thrilling lineup, including Killswitch Engage. This intense festival is a must-visit for any heavy music fan, and using Gemtracks as a platform will help you ensure that you don't miss any updates about this festival.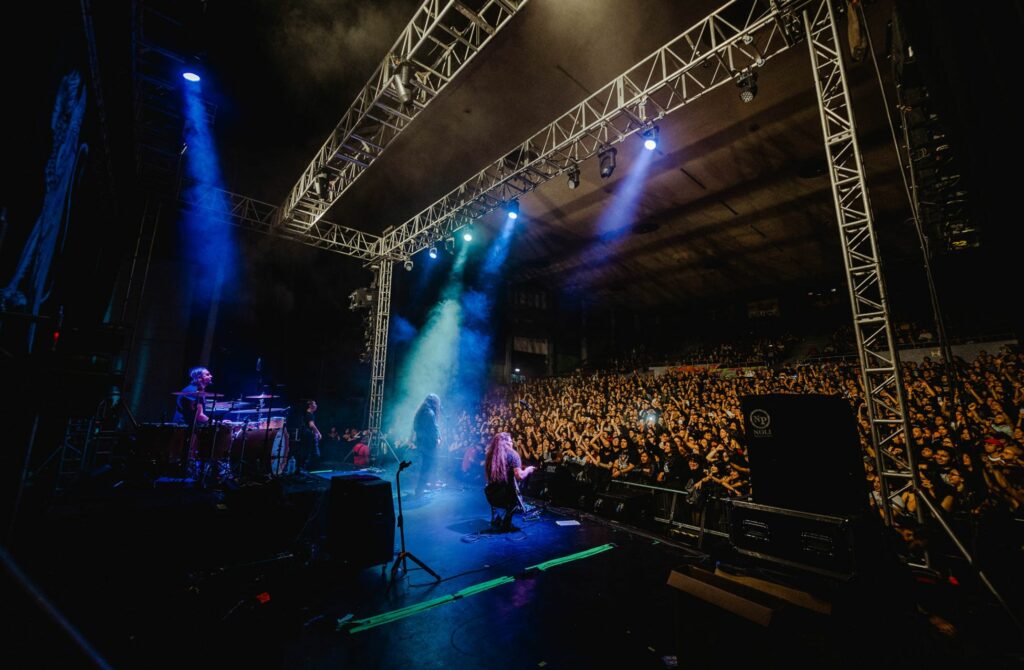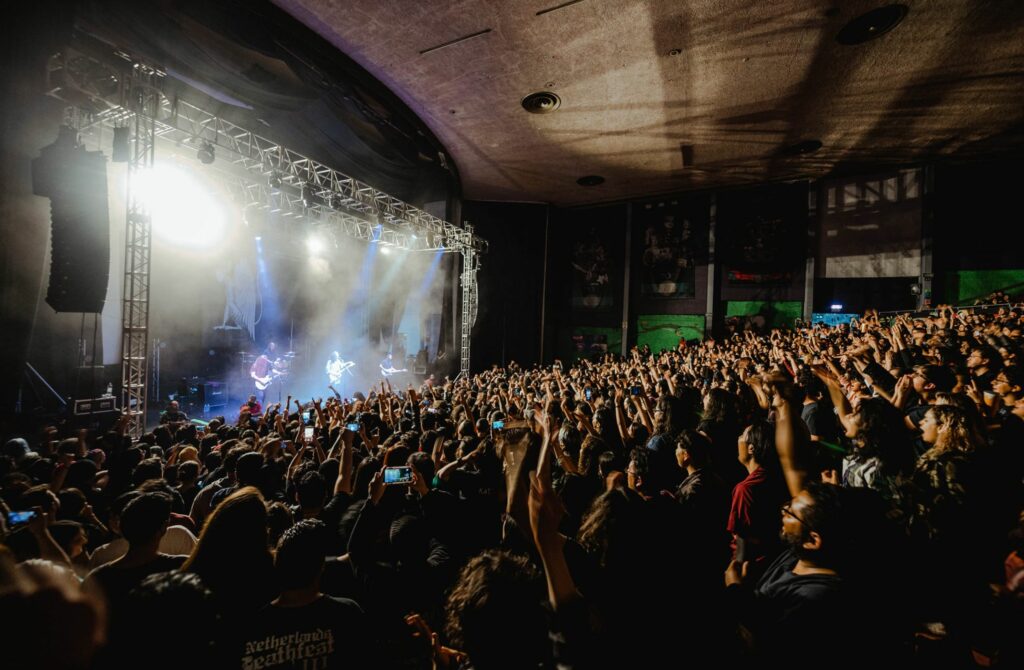 When booking your tickets and making your trip to attend any of these fantastic Mexican festivals, it's reassuring to know that Gemtracks provides secure Payment Methods, such as Paypal and Credit Card, for a hassle-free experience.
So, whether you're planning to attend Sundream Tulum, Baja Beach Fest, or Mexico Metal Fest, let Gemtracks be your ultimate guide to enjoying the best music festivals that Mexico has to offer.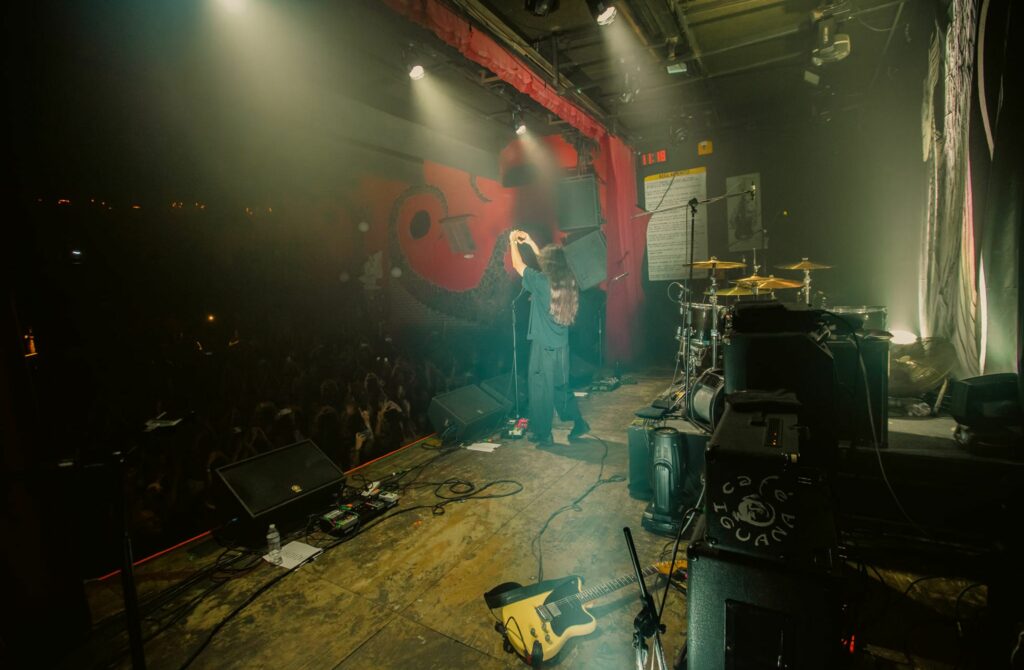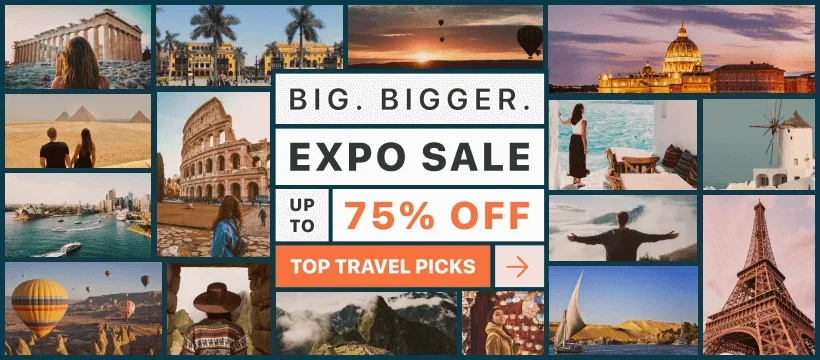 Staying Connected While Travelling
In today's increasingly connected world, staying online while traveling has become essential for a seamless experience. That's where eSIMs come into play, revolutionizing the way we access mobile networks during our global adventures. Say goodbye to hunting down local SIM cards at the airport; eSIMs provide instant activation the moment you land, sparing you the fortune usually spent on international roaming and allowing you to genuinely travel like a local (without getting hopelessly lost!).
With eSIMs, tasks like restaurant recommendations and reservations, up-to-the-minute public transport instructions, checking opening hours, and accessing further information become a breeze. And, of course, sharing your journey on social media is easier than ever. To stay connected wherever you roam, consider using either Airalo or Holafly. Airalo boasts the most extensive range of destinations worldwide, offering smaller data bundles tailored to your needs, while Holafly provides unlimited data packages and fantastic EU data deals.
So why wait? Embrace the future of travel connectivity with eSIMs and make your next journey effortlessly smooth.
Further Things To Consider Before Any Adventure
Now you're all set and prepared to explore our big wide world, why not sort out everything else out all in one go? If necessary for your travel plans make sure you have brought proper travel insurance, protected your privacy by getting a secure VPN, compared all the top hotel booking sites to find just what you're after, reserved an unbeatable rental car price and - of course - booked the best flight deals!
Or maybe just forget it all and go for a last-minute cruise or effortless tour instead?
Many budget travelers (including me) indulge in worldwide airport lounge access, so we can experience luxury while still slumming it in economy. Naturally, we would never leave home without a more general travel guide since we couldn't possibly cover everything here!
Just add an adventurous attitude and plenty of smiles - they go a long way - and that about covers it all! Now go out, find your own path and don't forget to share your best inspiration stories with me on Facebook, Twitter, and Instagram...I'd love to hear from you!