Music festivals have always been a popular way to experience live music from a diverse array of artists across various genres, and the United States is no exception to this trend. With a vast landscape of festivals to choose from, event-goers are faced with an ongoing plethora of options catering to their individual musical tastes.
In this article, we will delve into a few of the top music festivals taking place in the United States, offering insight into the who, what, when, and where that make these events unforgettable experiences.
One such event that captures the attention of music enthusiasts worldwide is the annual Bonnaroo Music and Arts Festival, held from June 15-18, 2023 in Manchester, Tennessee. Nestled in the 700-acre Great Stage Park, this iconic gathering has a typical attendance of around 80,000 and boasts a diverse lineup appealing to fans of all genres, with past headliners including the likes of Paul McCartney and Kendrick Lamar.
Set on multiple stages surrounded by vibrant artwork, Bonnaroo's immersive atmosphere extends beyond the music with curated food and beverage experiences, art installations, and a focus on sustainability and community-building. This festival is perfect for both seasoned festival-goers and newcomers alike, offering a truly unique experience for all.
Another prominent event in the festival landscape is Coachella, held annually in the sunny Coachella Valley of Southern California and spread across two weekends in April. Attracting a trendy young crowd of around 125,000 attendees, this cultural haven showcases not only top-charting musical acts but also takes pride in launching the careers of lesser-known artists.
Previous years have seen unforgettable performances by Beyonce, Radiohead, and Prince, and the event consistently promises a lineup of both established and up-and-coming musicians. With expansive art installations, fashion-forward attendees, and the stunning backdrop of the Californian desert, Coachella is a mecca for music and art fans looking to make memories that last a lifetime.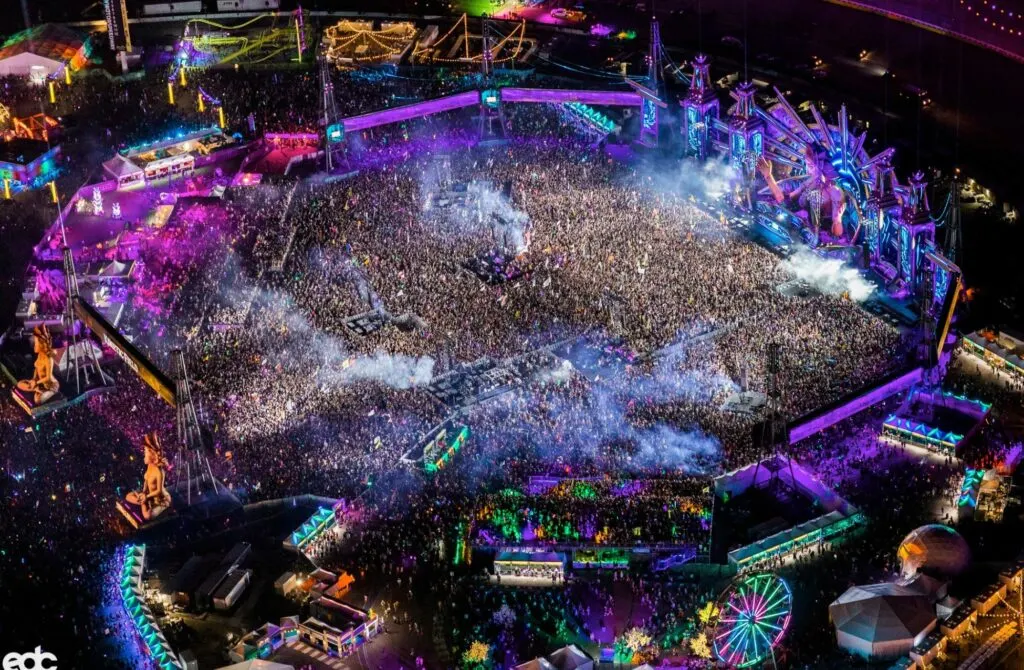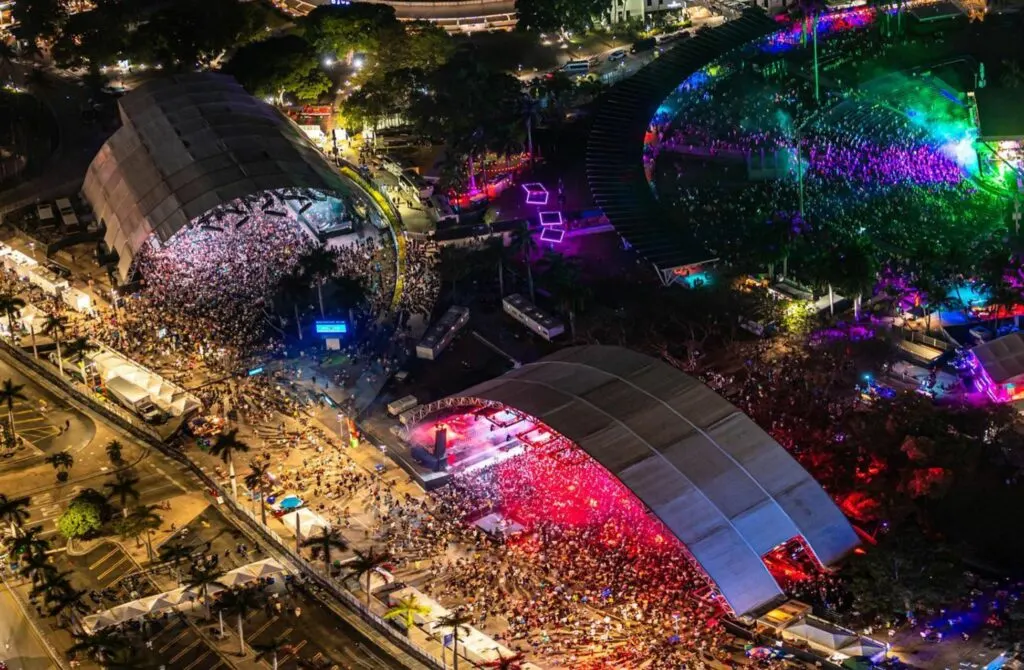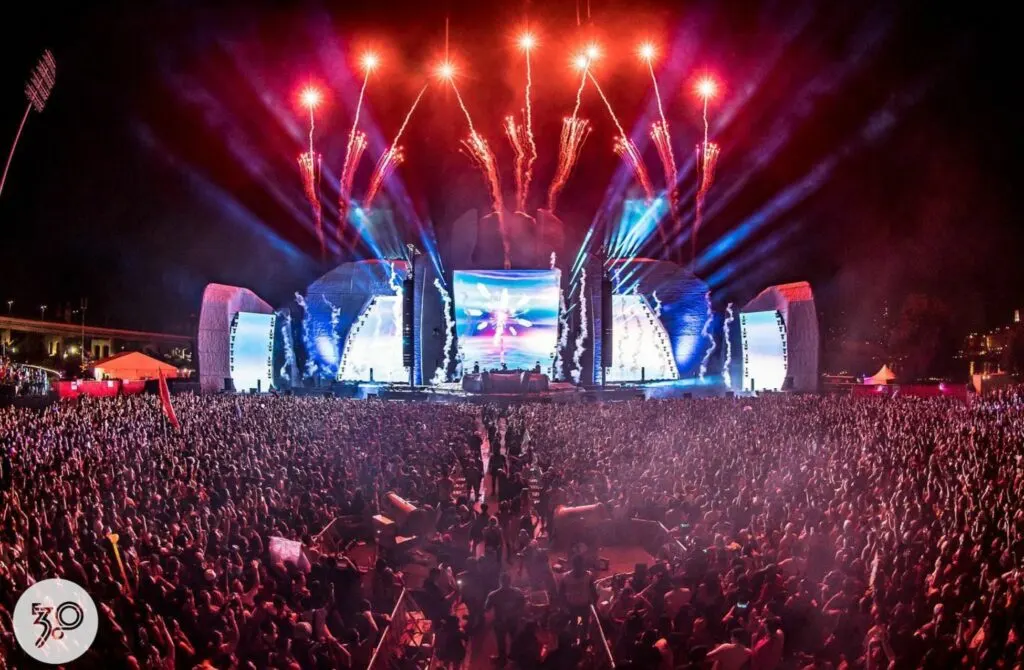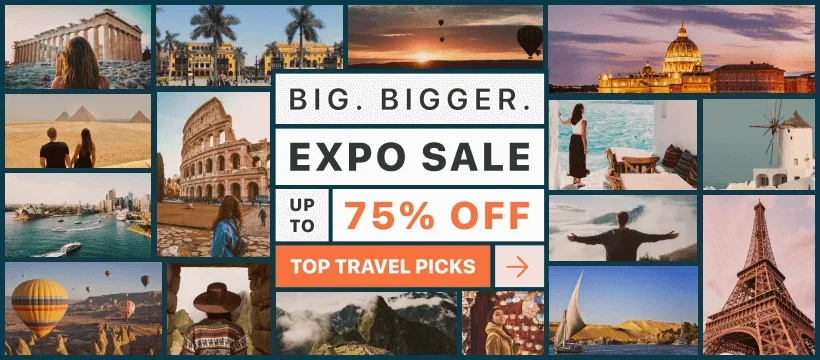 Dance Festivals In The United States
The United States is home to some of the most amazing dance festivals, attracting both local and international music fans. From EDM to house music, these festivals bring together an incredible blend of styles, artists, and eye-catching visuals. Let's dive into the world of dance festivals in the United States!
Electric Daisy Carnival (EDC) is a spectacular EDM festival that takes place in Las Vegas, Nevada, typically in May every year. EDC is the largest electronic dance music festival on the continent, with previous years featuring impressive lineups with some of the biggest names in the industry. The event's famous organizer, Insomniac Events, creates an unforgettable experience for festival-goers, complete with mesmerizing stage designs, carnival rides, and interactive art installations.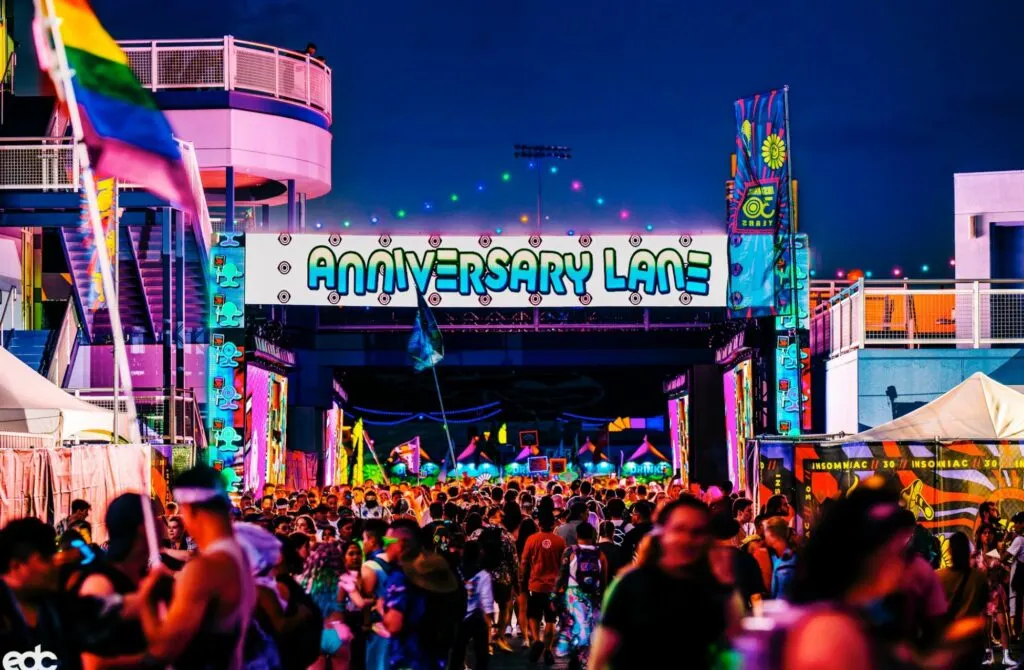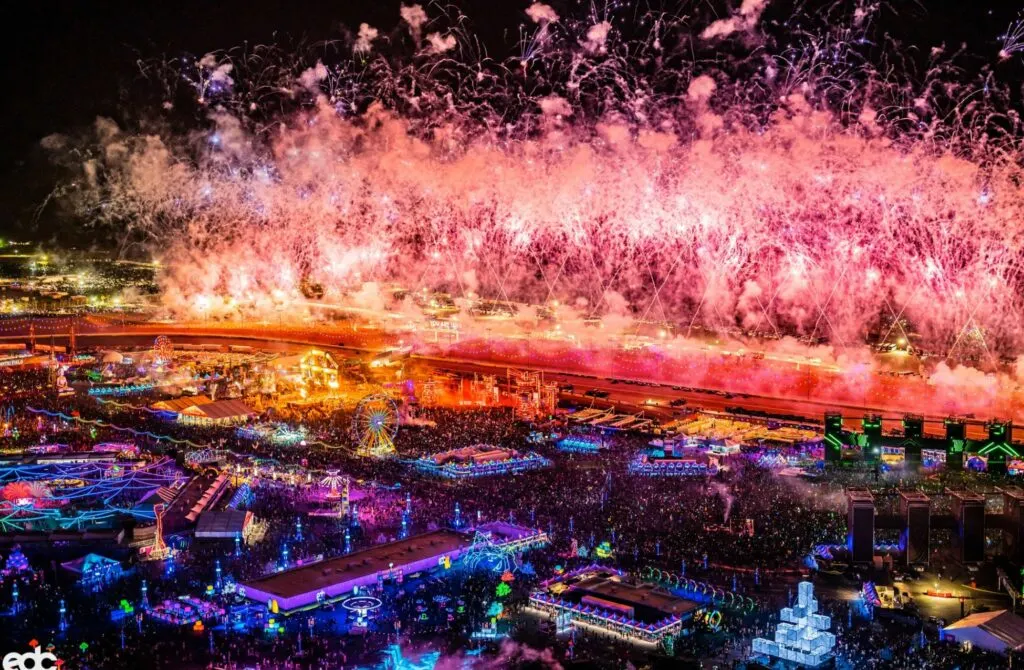 EDC Las Vegas spans three days of non-stop music on several stages with attendance often exceeding 400,000 people. Some recent headliners include Martin Garrix, Alesso, and The Chainsmokers. The festival's unique and immersive atmosphere brings fans from all over the world and is a must-attend event for any dance music enthusiast.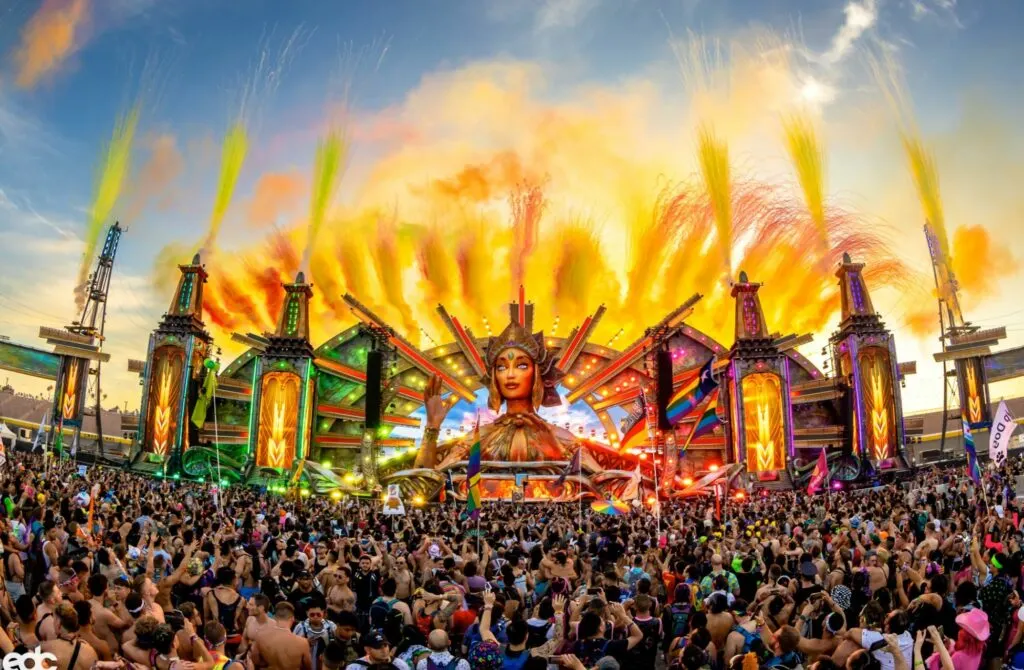 Ultra Music Festival is another massive dance festival that occurs in Miami, Florida, usually during Miami Music Week in March. Ultra brings top-tier electronic and dance music acts to its multiple stages, attracting over 165,000 attendees each year. Known for its iconic location in the heart of Downtown Miami, the festival offers patrons breathtaking views of the city's skyline and waterfront.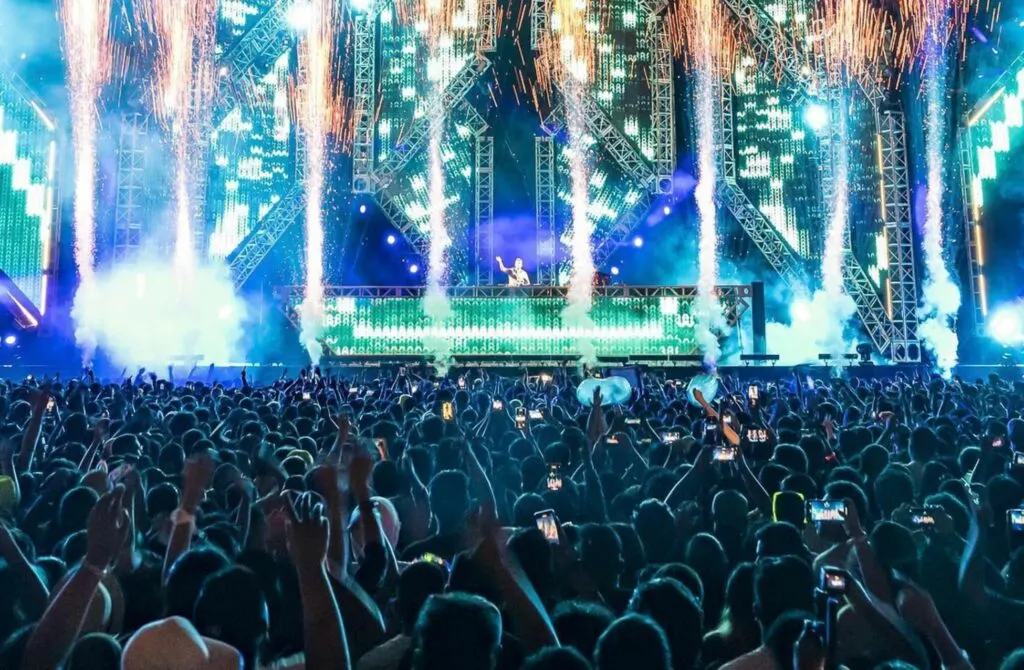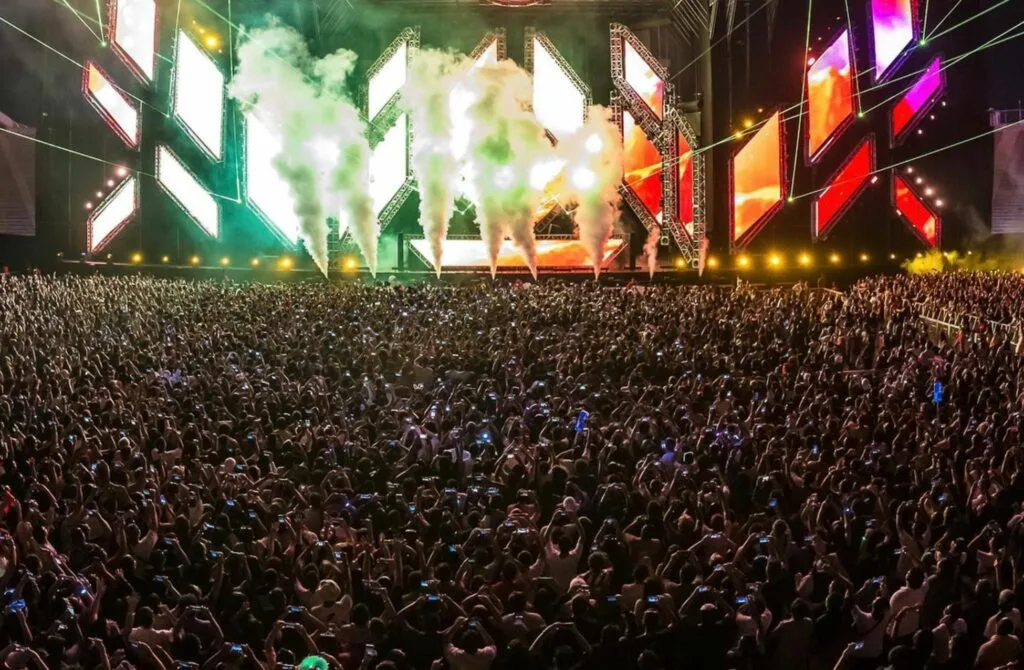 In addition to the main festival in Miami, Ultra has expanded to several other locations around the globe, including South America, Asia, and Europe. This international expansion exemplifies the festival's influence in the global dance music scene. Past Ultra Miami lineups have featured mainstage giants such as Carl Cox, Armin van Buuren, and Swedish House Mafia, making it an essential destination for EDM fans worldwide.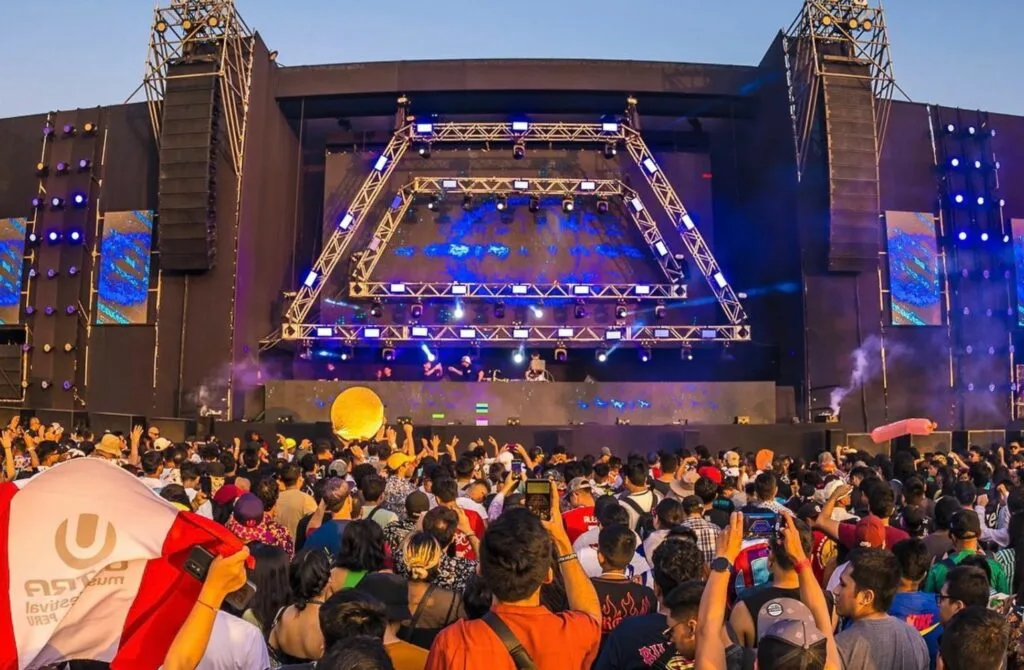 Electric Zoo Festival, held on New York City's Randall's Island Park every Labor Day weekend, hosts some of the best electronic and dance music acts primarily from the EDM and house genres. The festival's serene location within the park surrounded by the city's vibrant energy creates a unique atmosphere for attendees.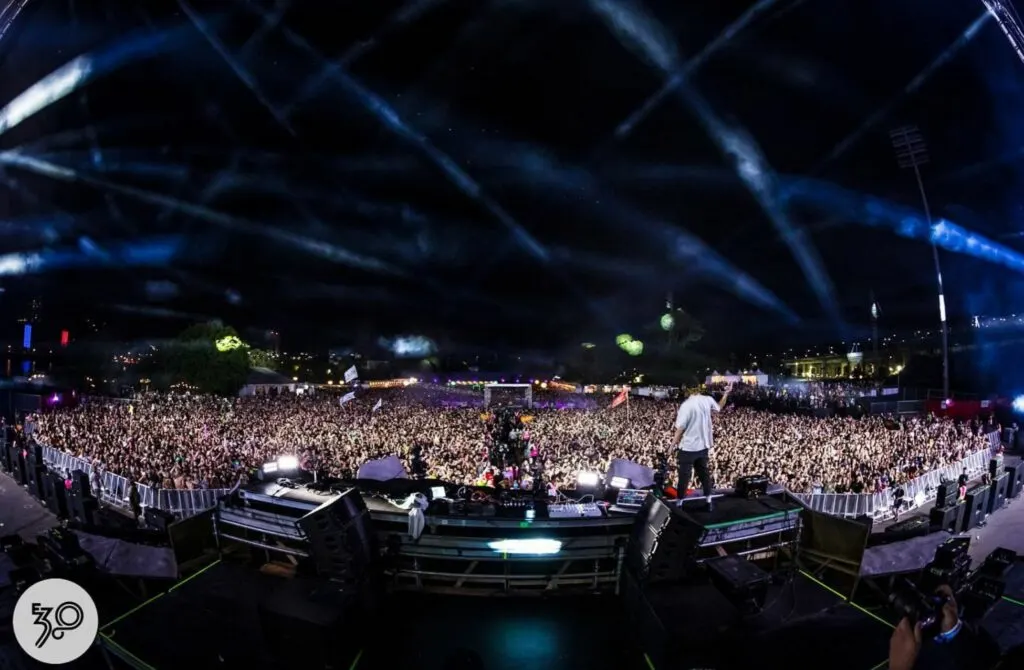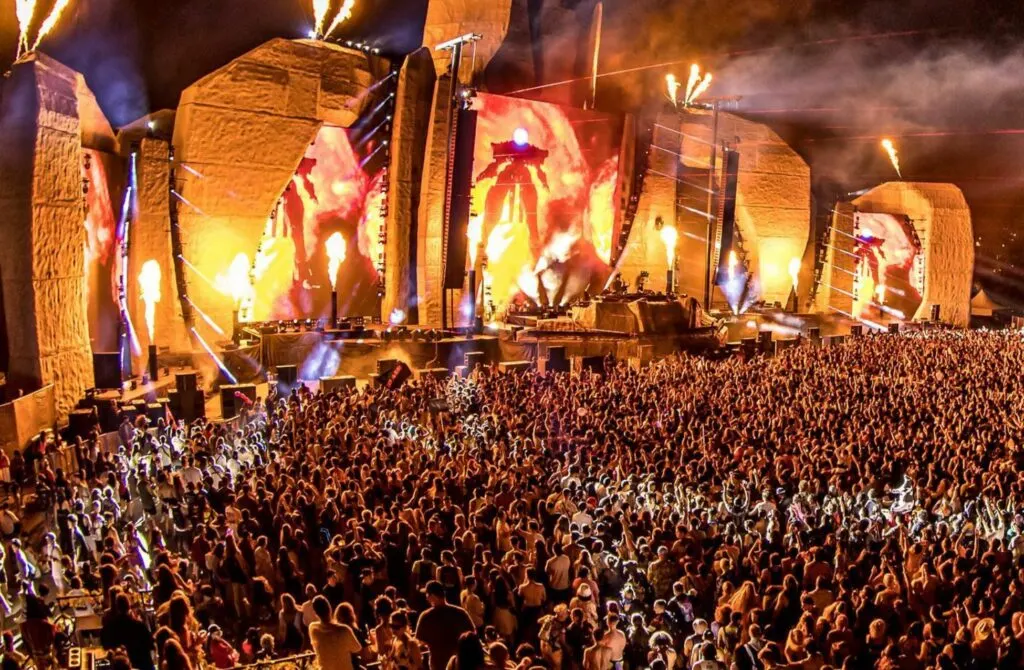 Electric Zoo Festival spans three days and typically attracts over 85,000 visitors. Each year, the festival presents a fresh theme, creating an immersive, ever-changing experience for fans to enjoy. Previous editions featured prominent acts such as Marshmello, Zedd, and Alison Wonderland, catering to the diverse tastes of electronic music enthusiasts.
All three of these dance festivals in the United States offer a fantastic lineup, stunning visuals, and unforgettable experiences. So if you're eager to dance your way through the summer, make sure to add EDC Las Vegas, Ultra Music Festival, and Electric Zoo Festival to your bucket list!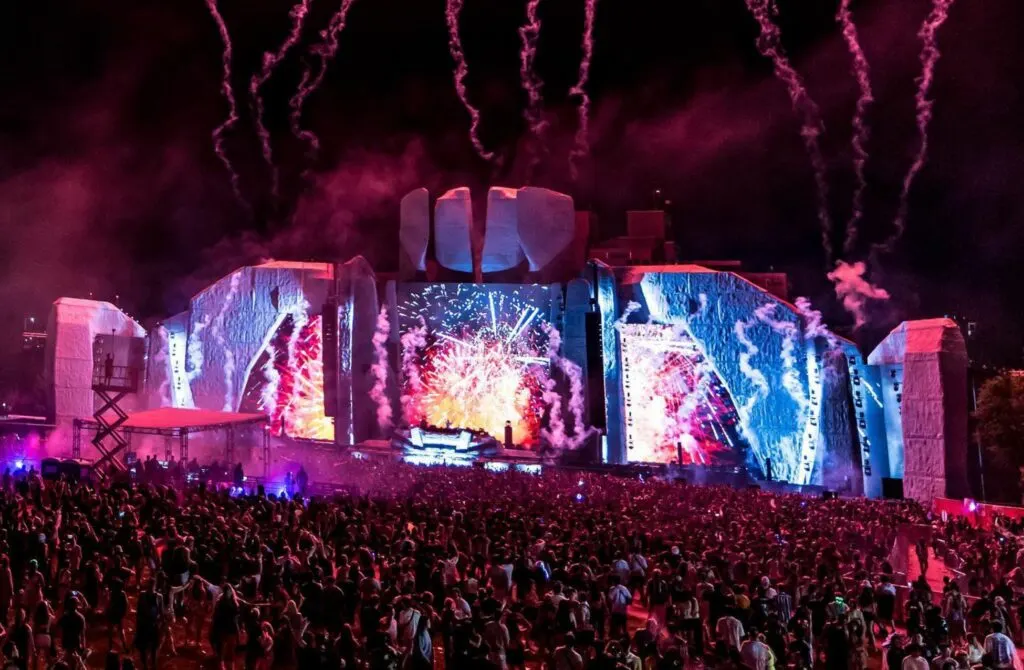 Rock Festivals In The United States
One of the most exciting rock festivals in the United States is Bonnaroo Music and Arts Festival. Taking place annually in Manchester, Tennessee, Bonnaroo is known for its incredibly diverse lineup, bringing together some of the biggest acts in rock, country, and other genres. The festival lasts for four days and usually occurs in early June, attracting nearly 100,000 attendees every year.
A few of the remarkable performances from previous years feature legendary artists such as Paul McCartney, U2, and Elton John. What sets Bonnaroo apart from other music festivals is its dedication to providing a multi-sensory experience for attendees, creating unforgettable memories by combining fantastic live music with immersive art installations and engaging workshops.
If you're considering attending Bonnaroo, you're in for a treat! Not only will you witness groundbreaking performances from both emerging and established acts, but you'll also have the opportunity to participate in various camping experiences and connect with like-minded fans from all over the country. Don't miss out on this remarkable experience that consistently tops the "best festivals in the US" lists year after year.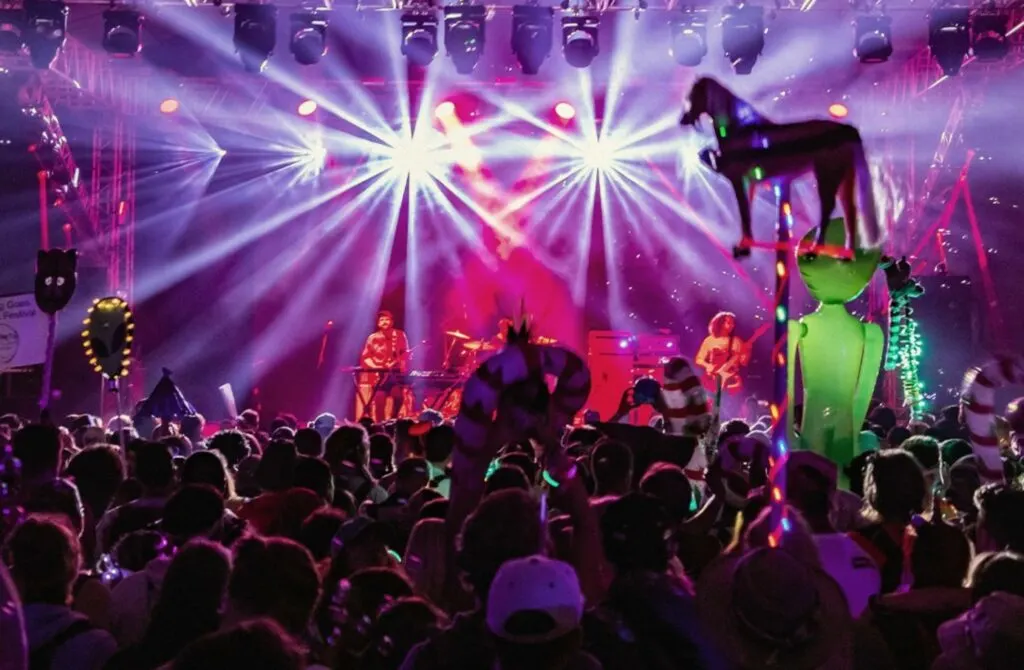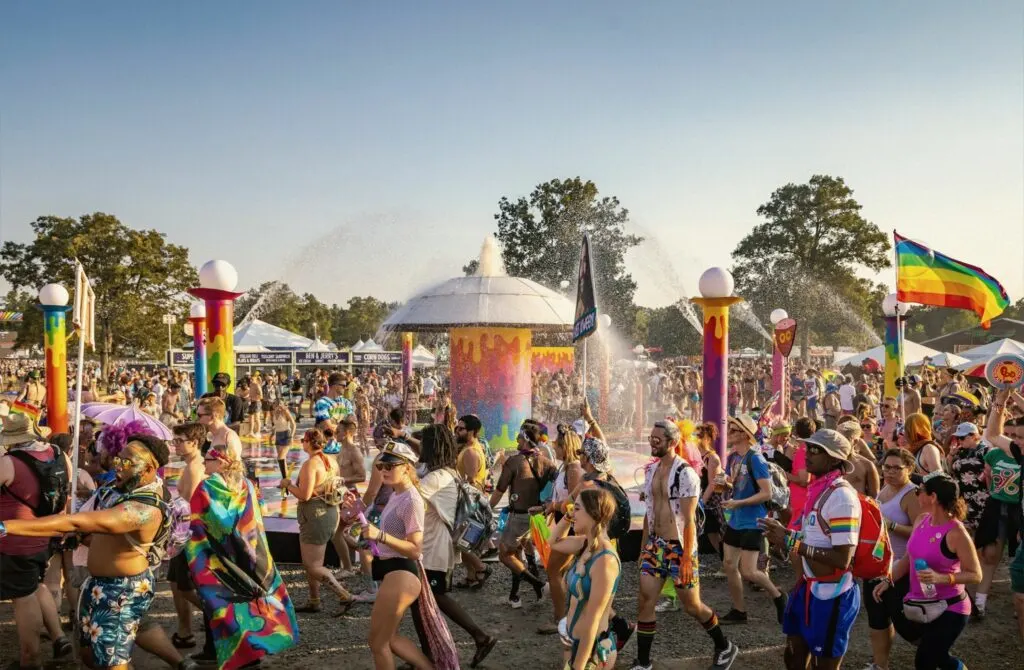 Another noteworthy rock festival held in the United States is Lorapalooza. This annual summer event takes place in Arizona and attracts music fans who are eager to witness their favorite rock bands perform live under the scorching sun. Lorapalooza typically spans three days and brings together both local and international artists, offering a unique blend of musical styles that cater to a wide audience.
In previous years, Lorapalooza has hosted various notable artists such as The Strokes, The Black Keys, and Foo Fighters among others. The festival is also renowned for its food, beverage, and activity offerings, providing attendees with a complete and enjoyable festival experience.
Finally, at the heart of the festival scene, in Alabama, you may find the captivating Country Fest. As the name suggests, this festival celebrates the best that country music has to offer. Taking place annually in late June, Country Fest boasts a vibrant atmosphere and a strong sense of community among music lovers. The three-day festival attracts attendees from all over the United States, making it an event not to be missed.
Country Fest stands out due to its commitment to showcasing the brightest and most talented country stars of the moment, as well as nurturing up-and-coming artists. Visitors can expect to be dazzled by powerful performances, engaging activities, and a deeply connected community, so get ready for an unforgettable experience!
In conclusion, these three rock festivals offer something unique for every music lover. Bonnaroo, Lorapalooza, and Country Fest have carved out their space among the best music festivals in the United States due to their on-point lineups, exceptional experiences, and unforgettable atmospheres. So why wait? Start planning your visit and create memories that will last a lifetime!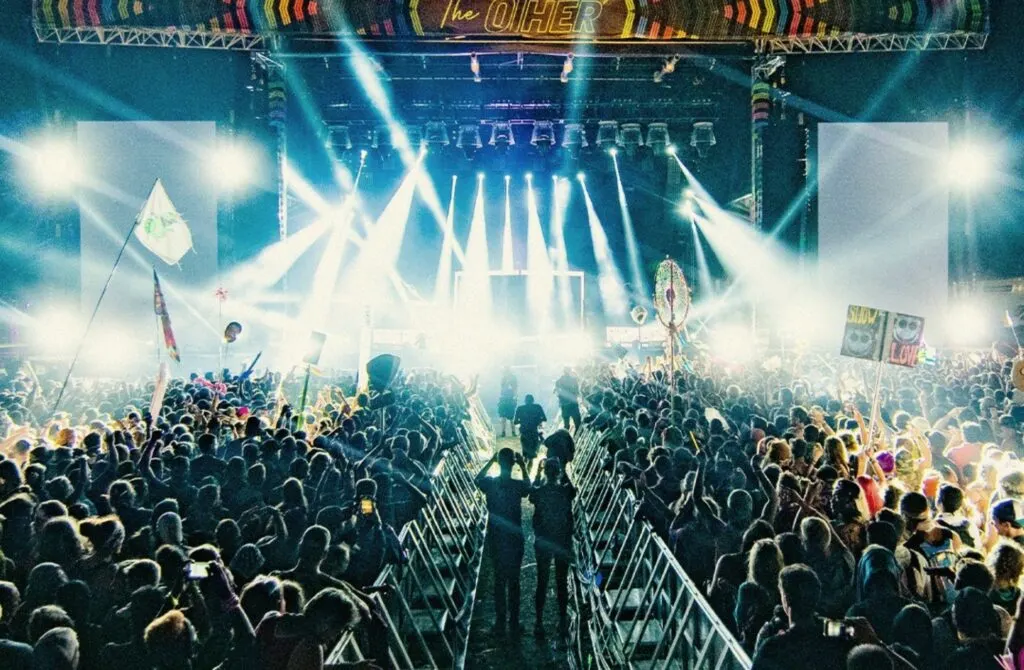 Jazz Festivals In The United States
The New Orleans Jazz & Heritage Festival, commonly known as Jazz Fest, takes place annually in New Orleans, Louisiana, during late April and early May. The festival spans across two weekends, attracting hundreds of thousands of visitors each year. Jazz Fest is celebrated for its lively atmosphere, incredible music, and the city's rich jazz culture.
Since its inception in 1970, Jazz Fest has featured legendary musicians, including Miles Davis, Dizzy Gillespie, and Fats Domino. In recent years, the lineup has expanded to feature a diverse range of genres and artists, attracting music fans from all over the world. In addition to jazz, you'll find blues, gospel, rock, R&B, and even contemporary pop acts performing at this highly praised event.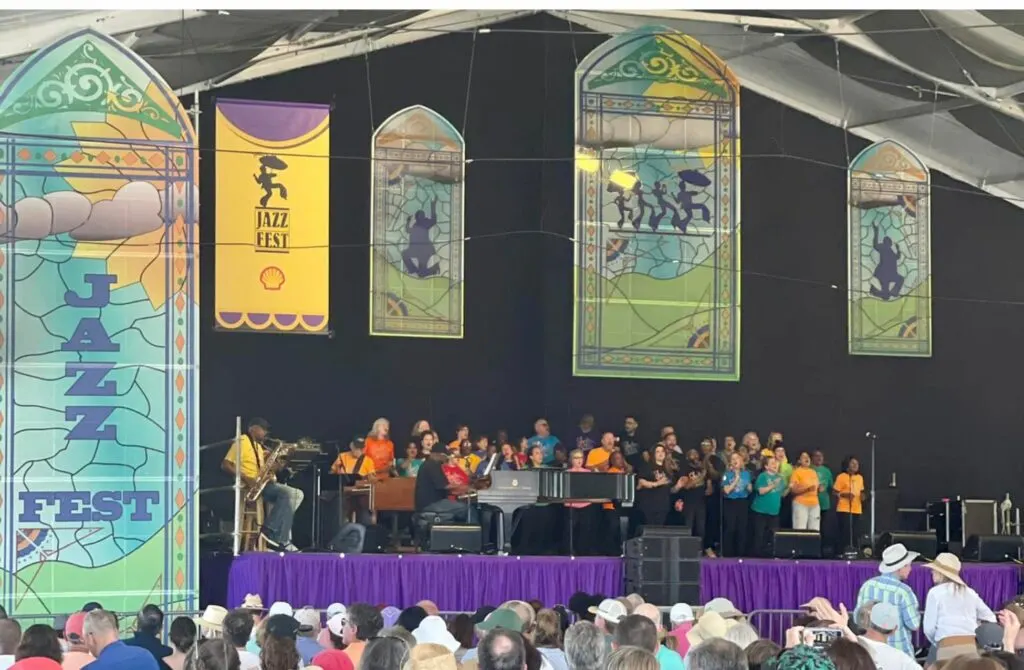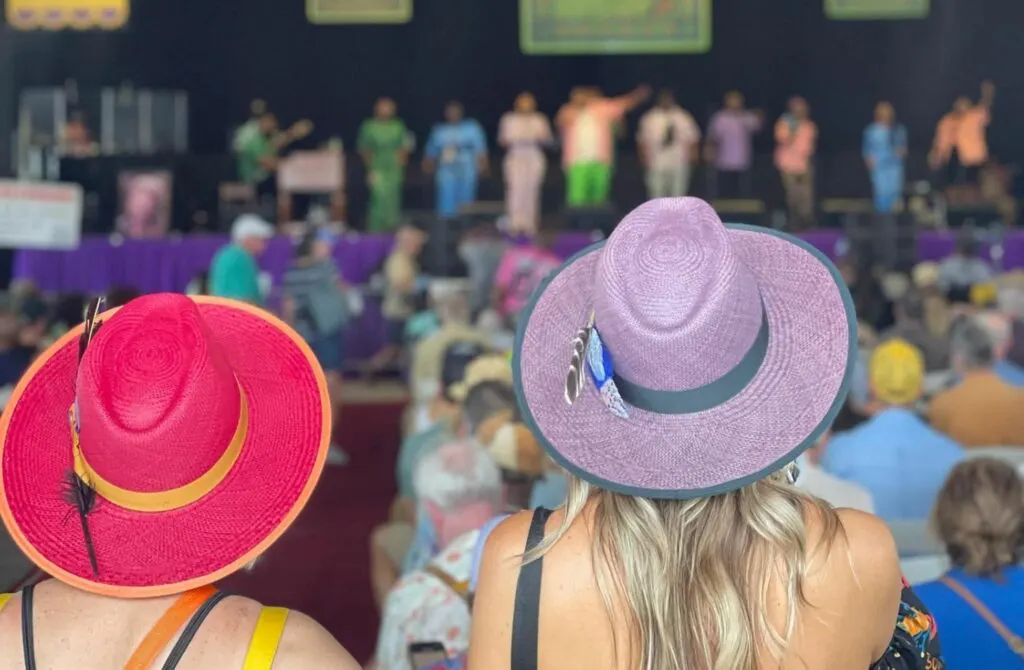 Jazz Fest's unique blend of music, food, and arts creates a one-of-a-kind experience that showcases the vibrant spirit of New Orleans. The festival offers an opportunity to taste mouth-watering Louisiana dishes, shop for handcrafted art and souvenirs, and immerse yourself in the local culture. If you're a jazz enthusiast or simply someone who loves the excitement of a music festival, Jazz Fest is not to be missed!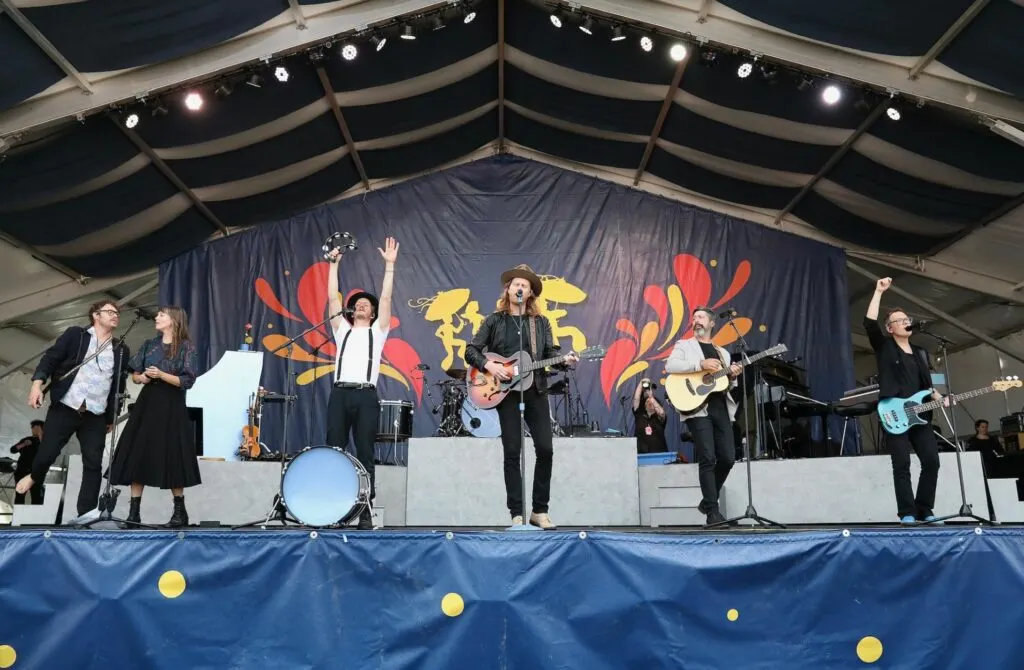 Another remarkable jazz festival to experience is the Jacksonville Jazz Festival, which takes place in Jacksonville, Florida. Held over the Memorial Day weekend in late May, this free-of-charge festival is a perfect way to kick off the summer season.
The Jacksonville Jazz Festival has been an annual event since 1981, showcasing top-tier jazz talent and providing a haven for jazz enthusiasts. Over the years, notable performers such as Diana Krall, Branford Marsalis, and Chick Corea have graced the festival stages. The event is also known for spotlighting emerging artists, ensuring a fresh and dynamic mix of styles for festival-goers.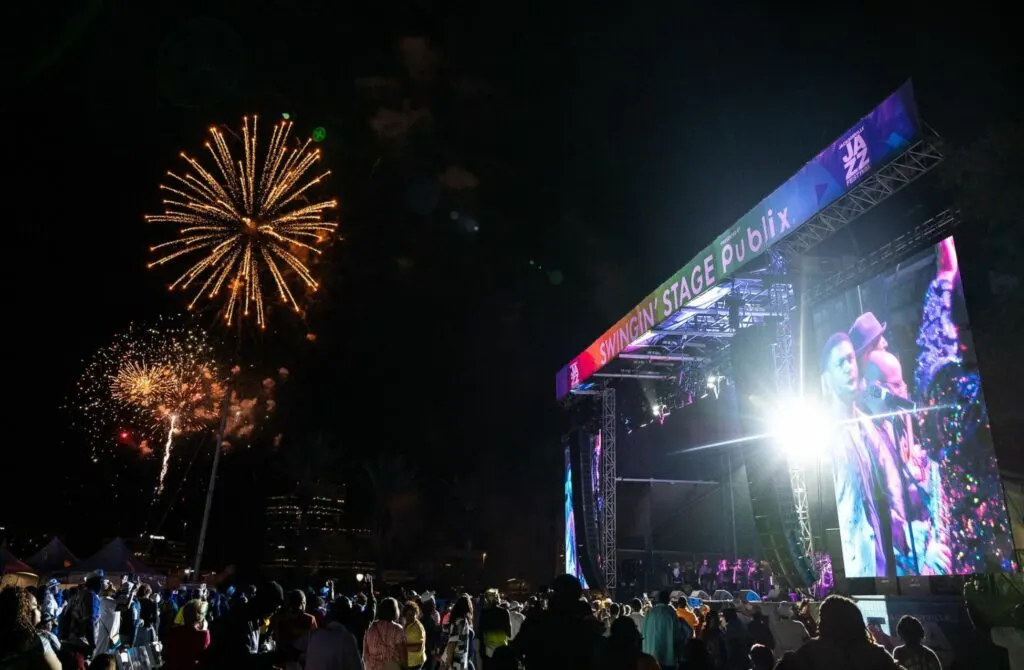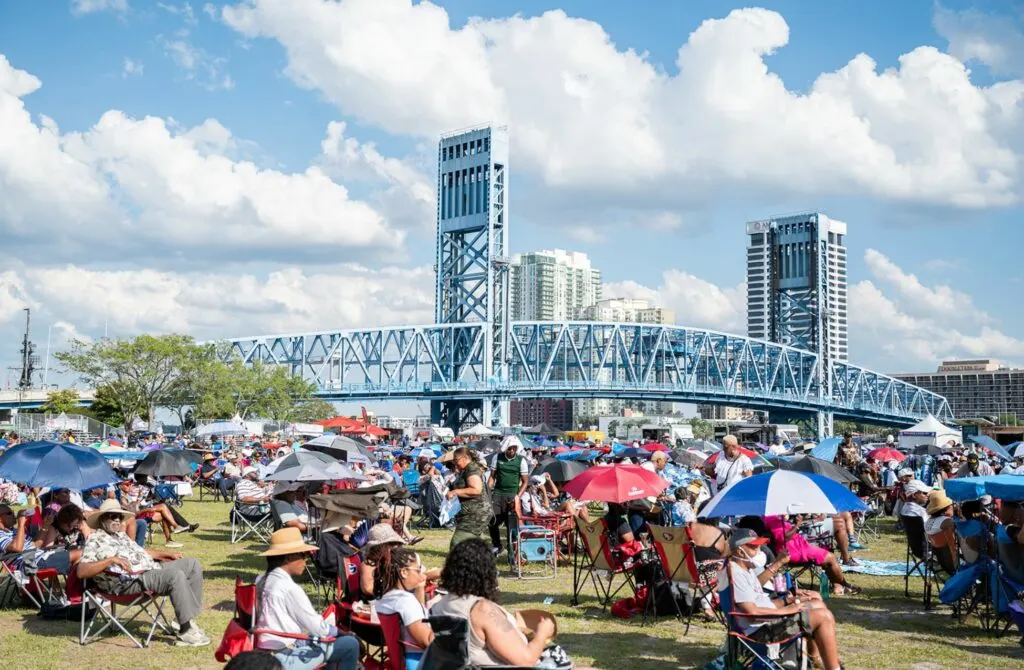 At this bustling event, attendees can savor delectable food and drinks, shop at the Jazz Marketplace, and even participate in informative jazz clinics. The festival's multiple stages, located within close proximity, make it easy to catch your favorite acts or discover new talent. With its warm, welcoming vibe and rich musical offerings, it's no wonder the Jacksonville Jazz Festival is a must-visit event for any jazz lover.
These two extraordinary jazz festivals offer something for everyone, from casual music fans to dedicated jazz aficionados. Both events showcase the cultural diversity and infectious atmosphere that make jazz music so beloved and timeless. So, pack your bags and mark your calendar – you won't want to miss these incredible celebrations of jazz!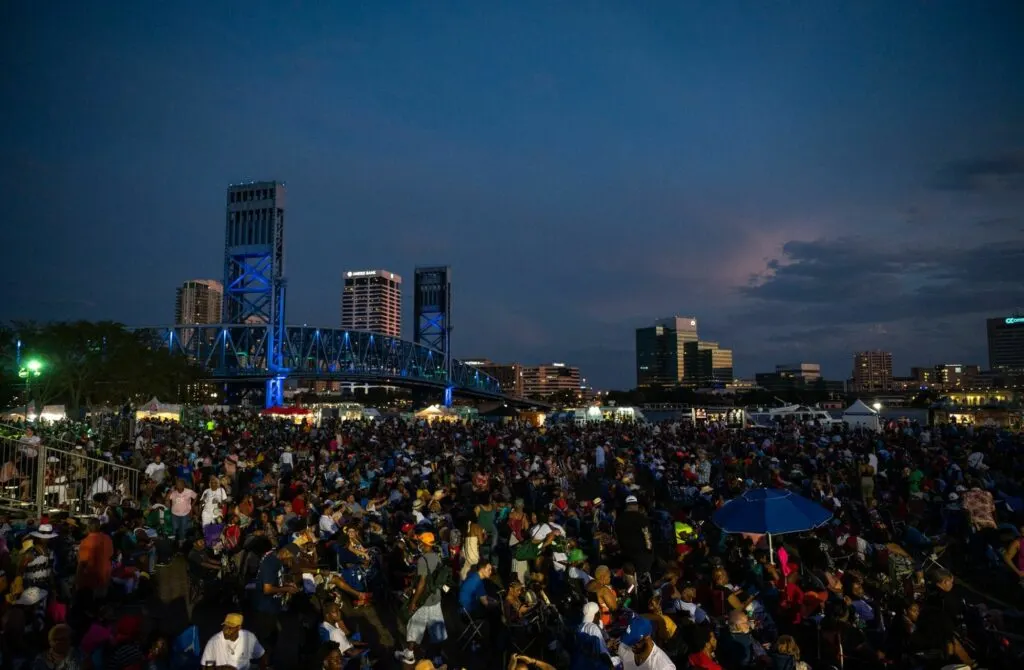 Pop Festivals In The United States
Coachella Valley Music and Arts Festival is an annual two-weekend music fest held in Indio, California, at the Empire Polo Club. Known for its diverse lineup, Coachella is typically held in April and draws hundreds of thousands of attendees each year. The festival features a variety of genres, from pop and rock to electronic and hip-hop, making it a hot spot for music lovers seeking a one-of-a-kind experience.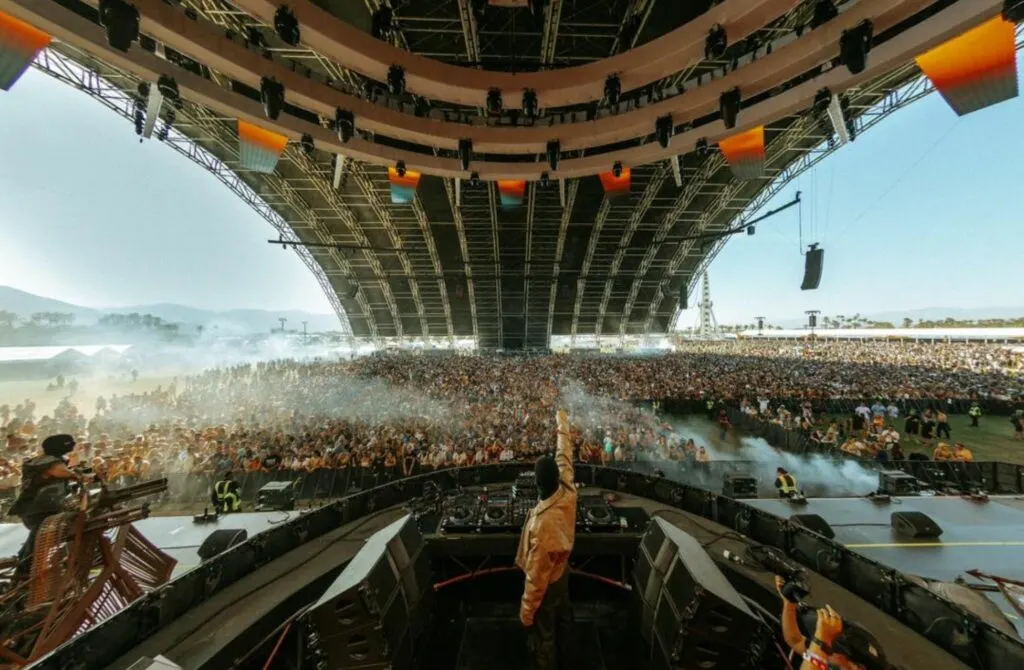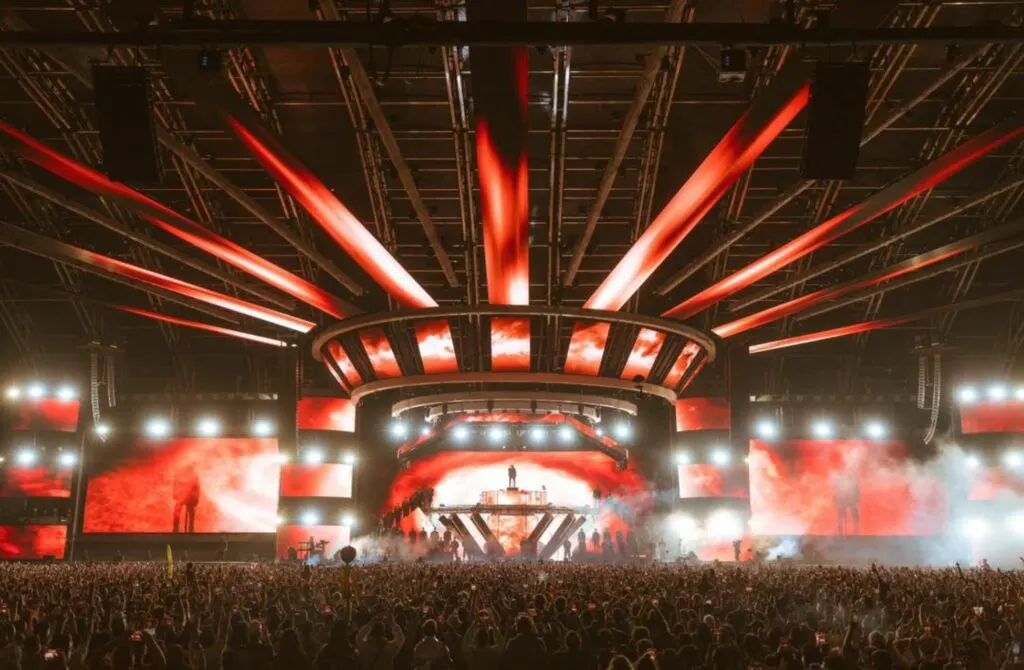 Over the years, Coachella has hosted world-renowned acts like Beyoncé, Radiohead, and Lady Gaga. The event is not just about music; it also showcases art installations and sculptures by established and emerging artists, turning the desert landscape into a haven for creativity and expression. Attendees can wander through the festival grounds and immerse themselves in the art while enjoying the sounds from multiple stages.
Another aspect that makes Coachella unique is its commitment to discussing social and political issues. The festival provides a platform for non-profit and activist groups to raise awareness and create dialogue around current topics. It's not uncommon to see workshops and panel discussions happening alongside the musical performances.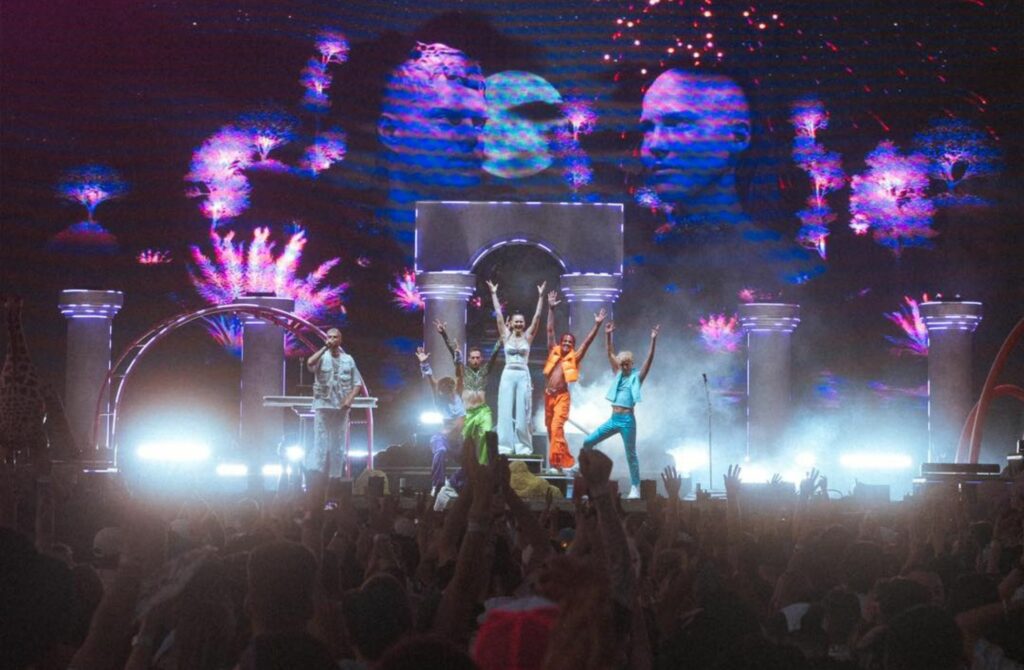 Governors Ball has earned its reputation as one of the most famous rap music festivals in the country. This star-studded event is held annually at Citi Field, home of the New York Mets baseball team. Taking place in June, the festival boasts a lineup of some of the biggest names in rap and R&B, such as A$AP Ferg, Kid Cudi, and Jack Harlow. The festival lasts for three days, and the attendance ranges from 40,000 to 50,000 people per day, making it a massive celebration of music and art.
The energy of New York City adds another layer of excitement to this already-stellar event. In addition to the top-tier music acts, the Governors Ball offers a plethora of food, drink, and art options for attendees. The festival even curates experiences like Silent Disco and graffiti workshops, providing unique ways for fans to immerse themselves in different aspects of the culture. If you want a truly unforgettable experience of rap and R&B in the heart of NYC, plan your trip around the Governors Ball.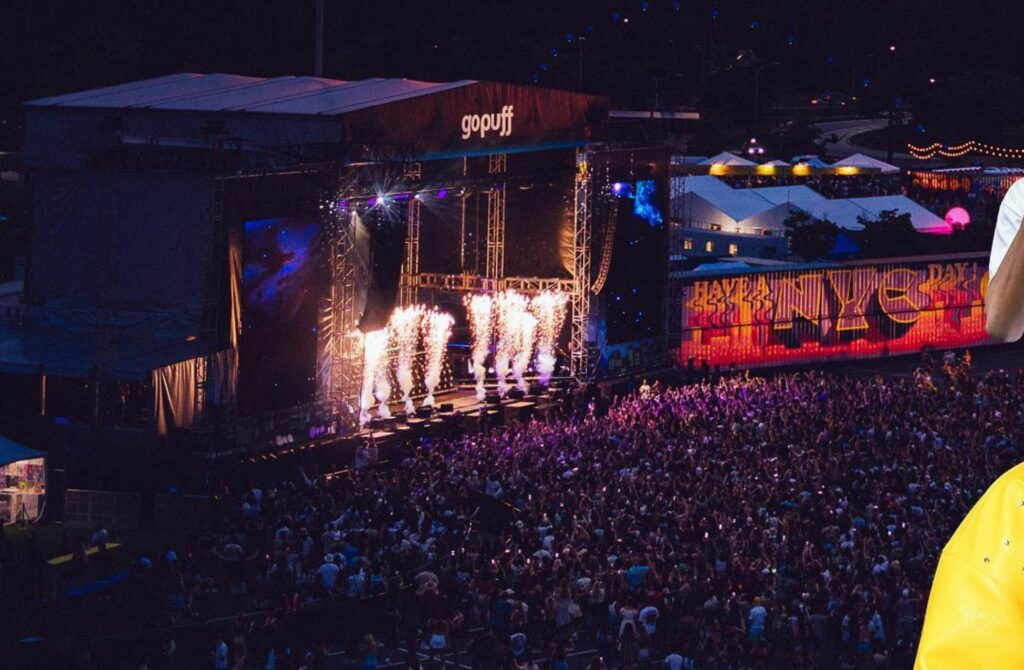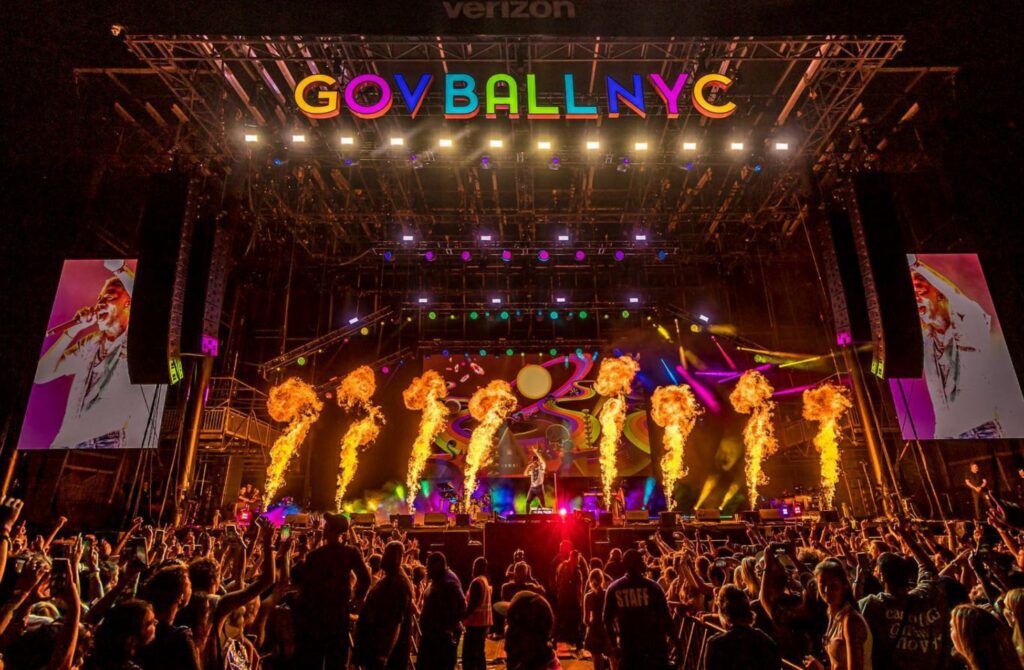 Don't miss out on these fantastic opportunities to experience the best of rap and R&B in the US, alongside vibrant art and cultural offerings. Attend the AFROPUNK Festival and Governors Ball to witness some of the most talented artists and unforgettable performances.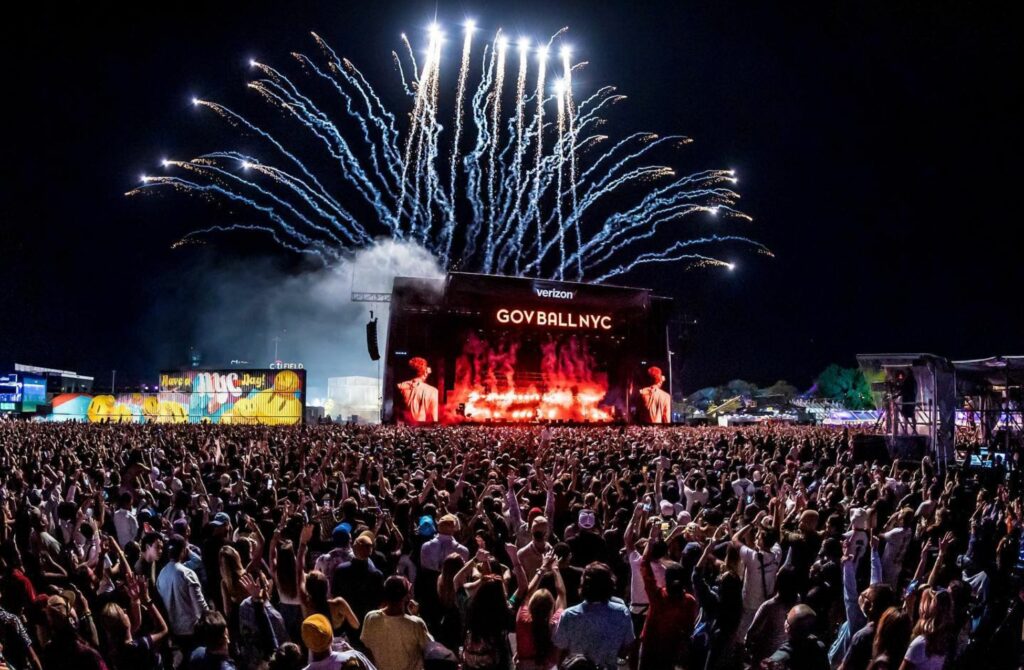 Rap And R&B Festivals In The United States
The United States is home to several amazing rap and R&B music festivals that cater to fans of these genres. Two of the top festivals you should consider attending are the AFROPUNK Festival and the Governors Ball.
AFROPUNK Festival is not just your ordinary music festival. It's a cultural experience that transcends the boundaries of what a concert should offer. Go beyond the music and dive deep into the culture that inspired it. Typically held in Brooklyn, New York, this festival celebrates the African diaspora's contributions to music and art. It showcases a diverse lineup of hip-hop, R&B, rock, and electronic music, including top-tier acts like Anderson .Paak & The Free Nationals, FKA Twigs, and Kamasi Washington.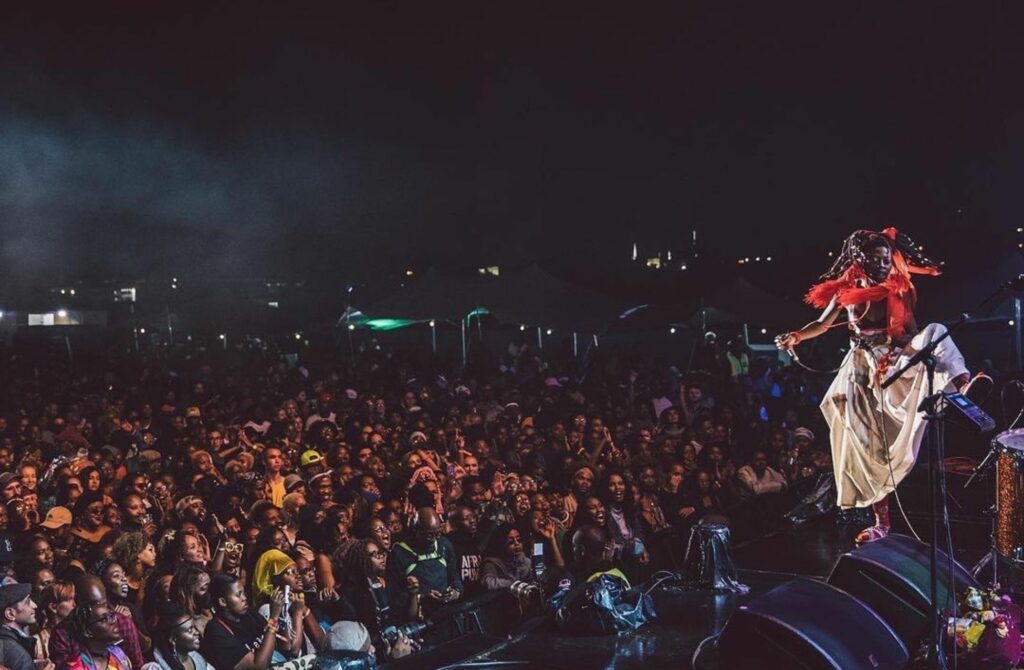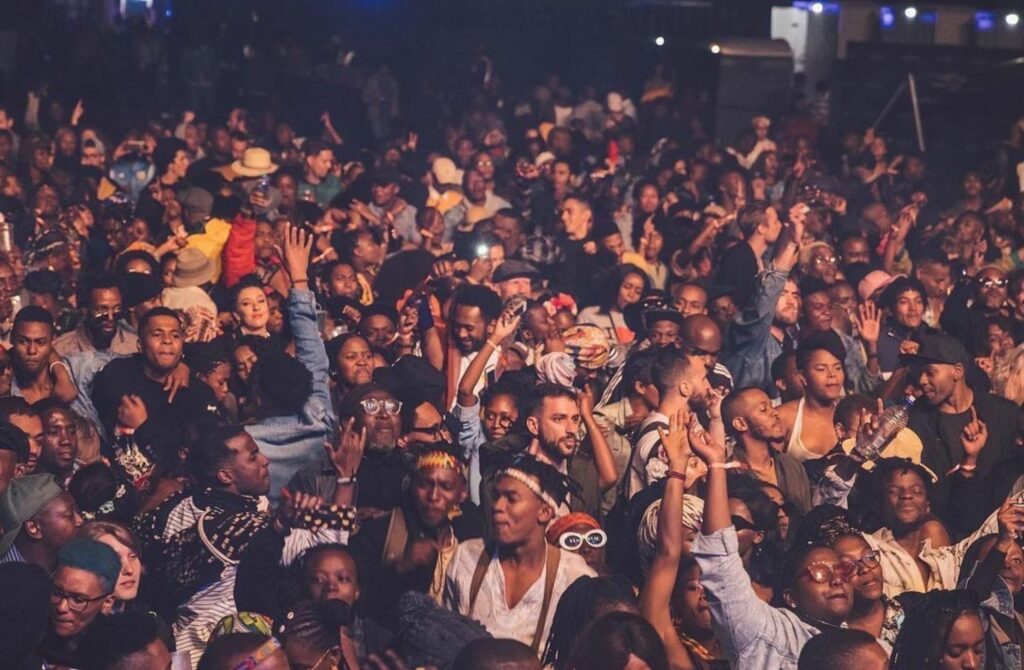 Alongside the impressive music performances, festival-goers can also explore the vibrant world of fashion and visual art on display, with interactive exhibitions and a host of food options inspired by African and African-American cuisine. The AFROPUNK Festival typically takes place in mid-to-late August and sees a turnout of thousands of attendees.
So, if you're looking for a deep dive into the pulsating Afrocentric culture and breathtaking musical performances, this is the event to attend.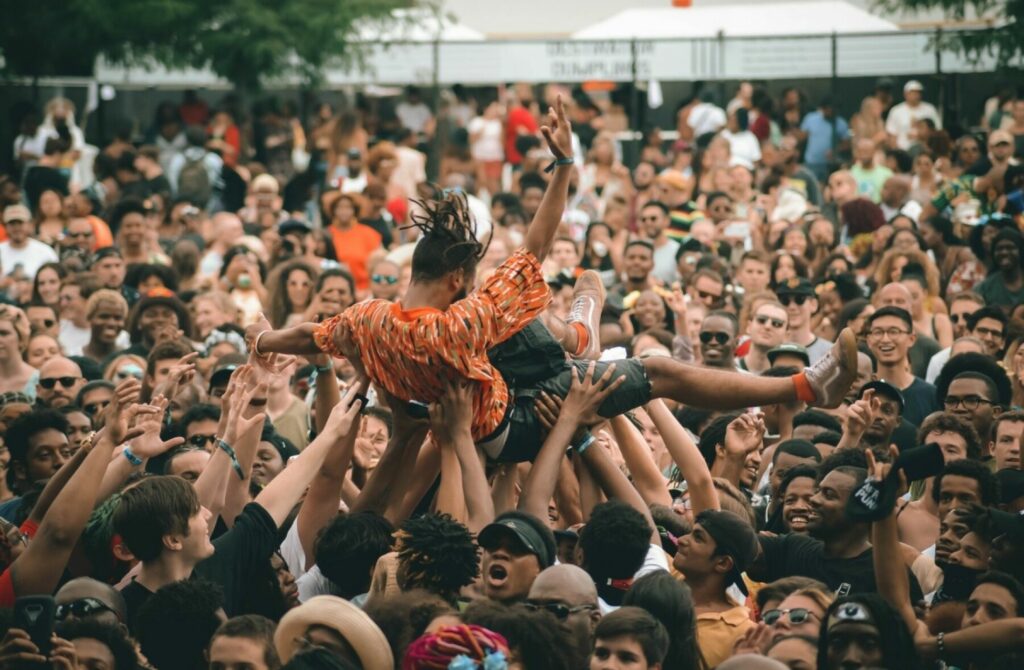 Folk Festivals In The United States
The United States is home to an array of folk festivals that showcase the rich cultural heritage and diverse musical styles that make up the fabric of American music. Here are a few noteworthy folk festivals you should consider attending this summer:
The Kutztown Folk Festival is one of the oldest continuously running festivals in the United States. Taking place in Kutztown, Pennsylvania, this nine-day event typically occurs in late June to early July. The festival attracts over 130,000 visitors each year and features more than 200 juried folk artists and craftsmen. Attendees can expect an exciting mix of music, dancing, crafts, food, and family fun.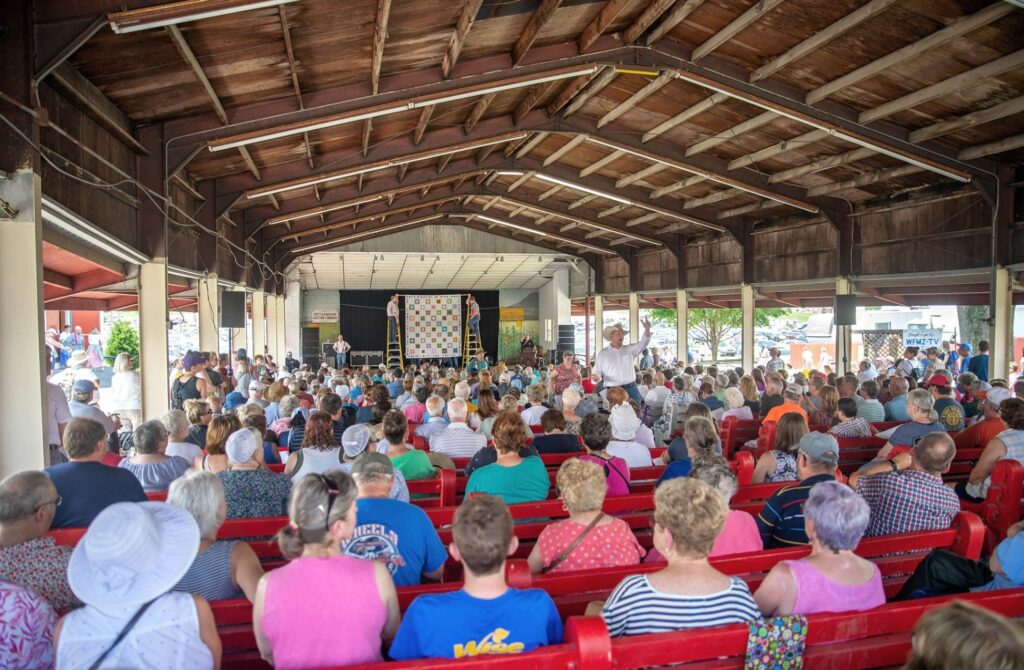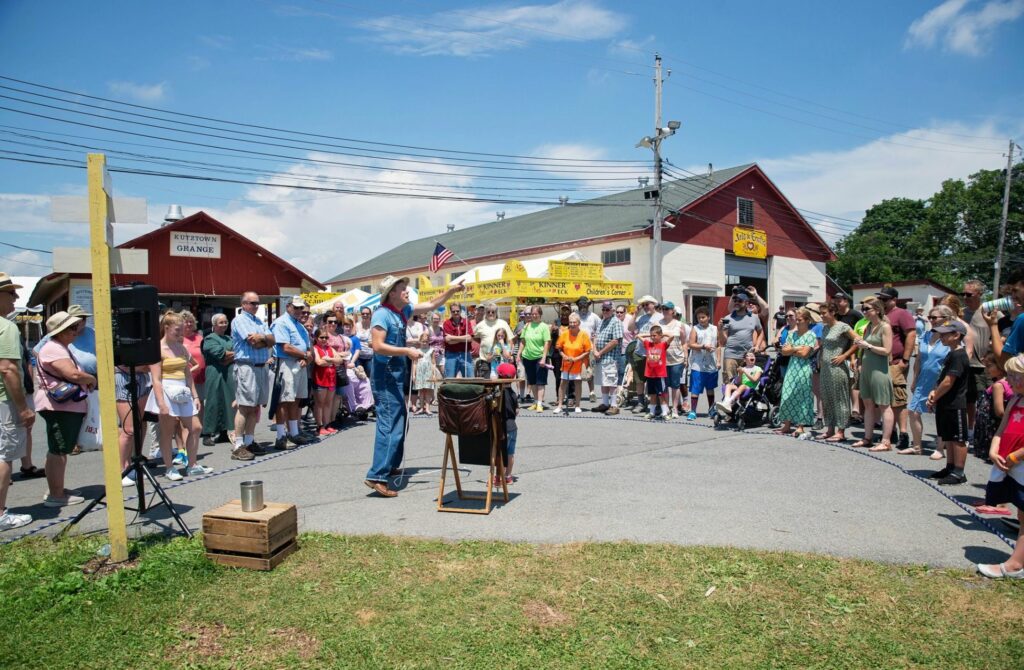 Previous performers at the Kutztown Folk Festival include renowned local and national folk musicians, showcasing the best that American folk has to offer. The festival also celebrates Pennsylvania Dutch culture, with special presentations and activities throughout the event.
With its unique blend of traditional folk music, cultural exploration, and family-friendly atmosphere, the Kutztown Folk Festival is a must-visit for any folk enthusiast.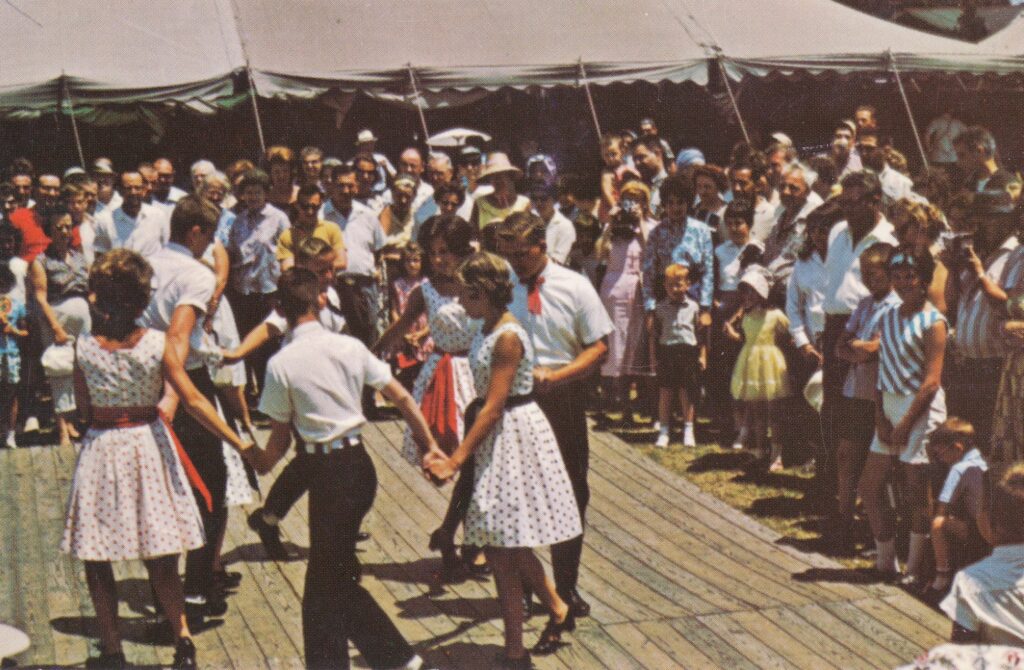 The Austin City Limits Music Festival (ACL) is a two-weekend event held annually in October in Austin, Texas. Located at Zilker Park, ACL is a premier music festival that showcases a diverse lineup of more than 100 acts across eight stages. With an attendance of approximately 450,000 people, the festival offers something for everyone, including folk music enthusiasts.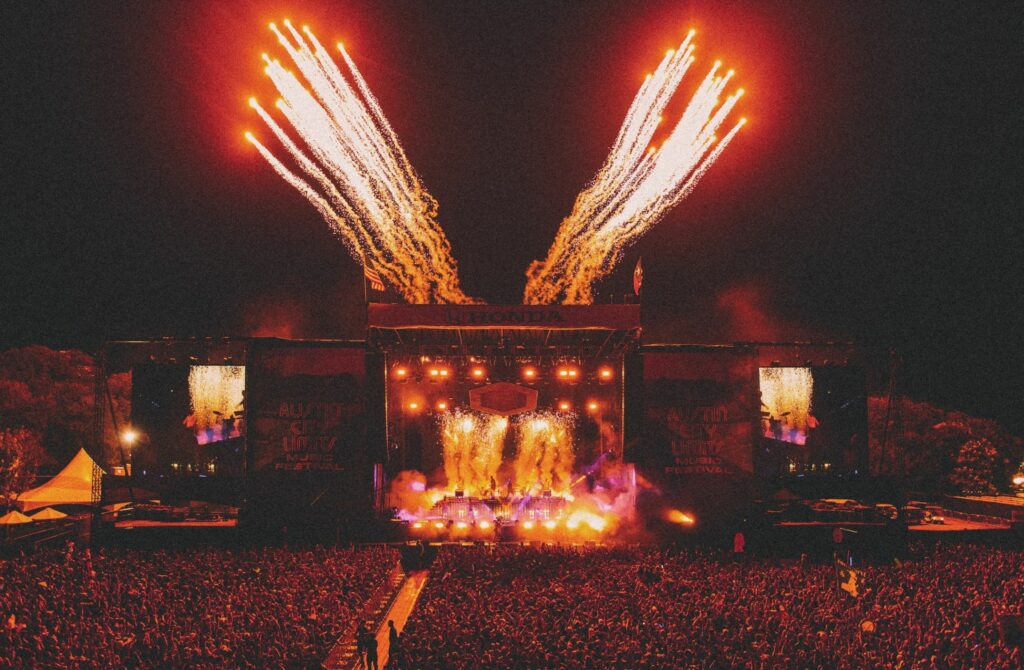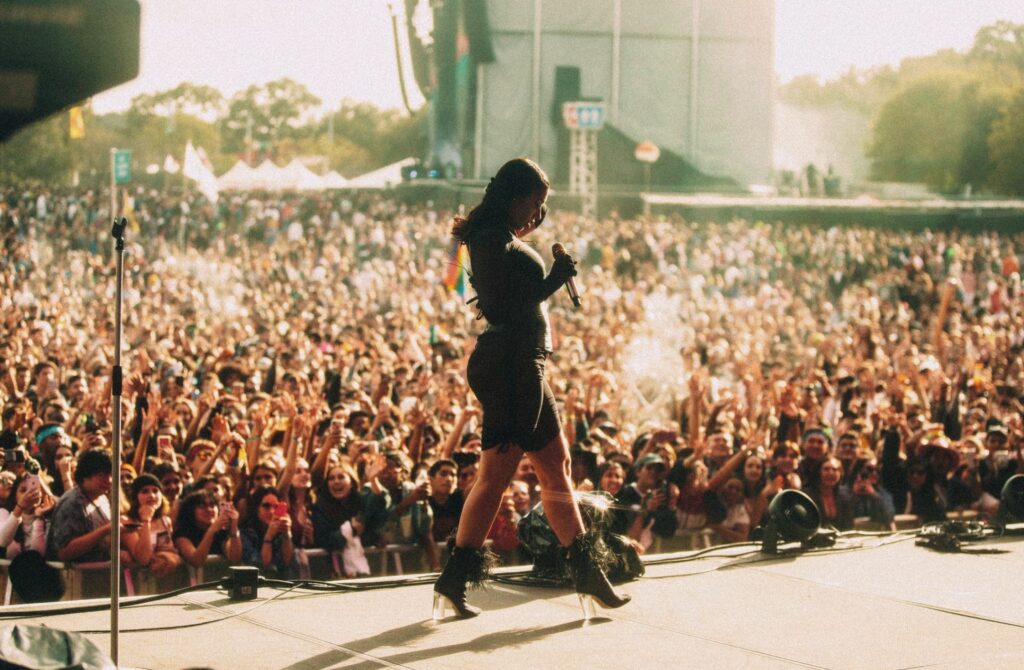 In past years, ACL has featured notable folk acts such as The Avett Brothers, Patty Griffin, and Shakey Graves. In addition to the music, the festival also offers an impressive array of local food vendors, an art market, and numerous sustainability initiatives.
With its stunning location, diverse lineup, and commitment to green practices, the Austin City Limits Music Festival is an event that every folk fan should experience.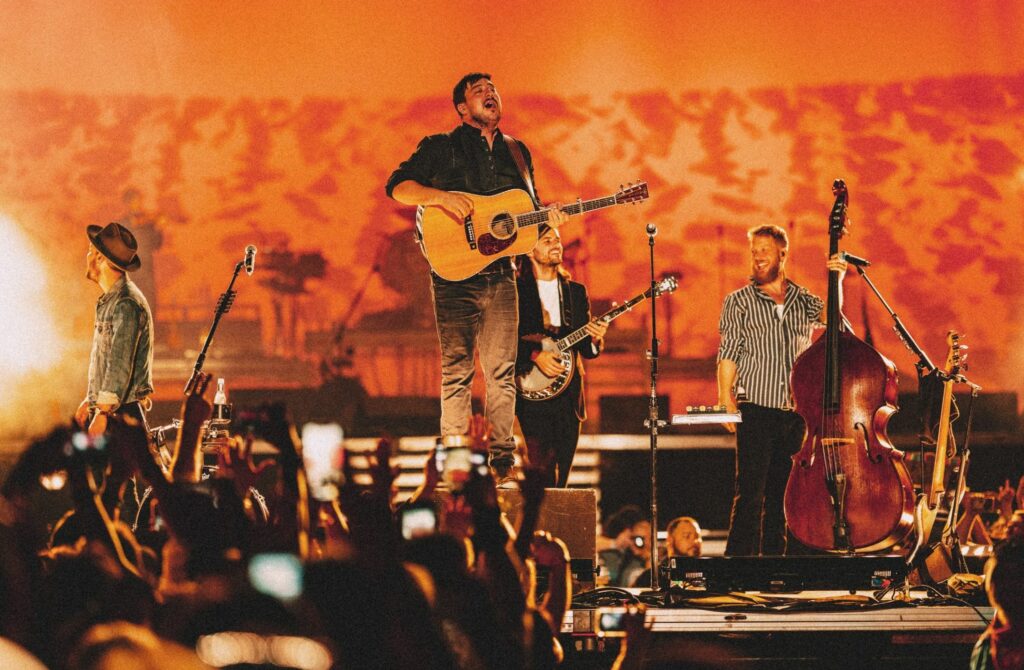 Taking place annually over Memorial Day weekend, the Boston Calling Music Festival is a three-day event held in Allston, Massachusetts. The festival showcases a mix of genres, including folk, and is known for its impressive lineup and relaxed atmosphere. With 50,000 visitors per year, Boston Calling offers a unique and intimate environment for music lovers.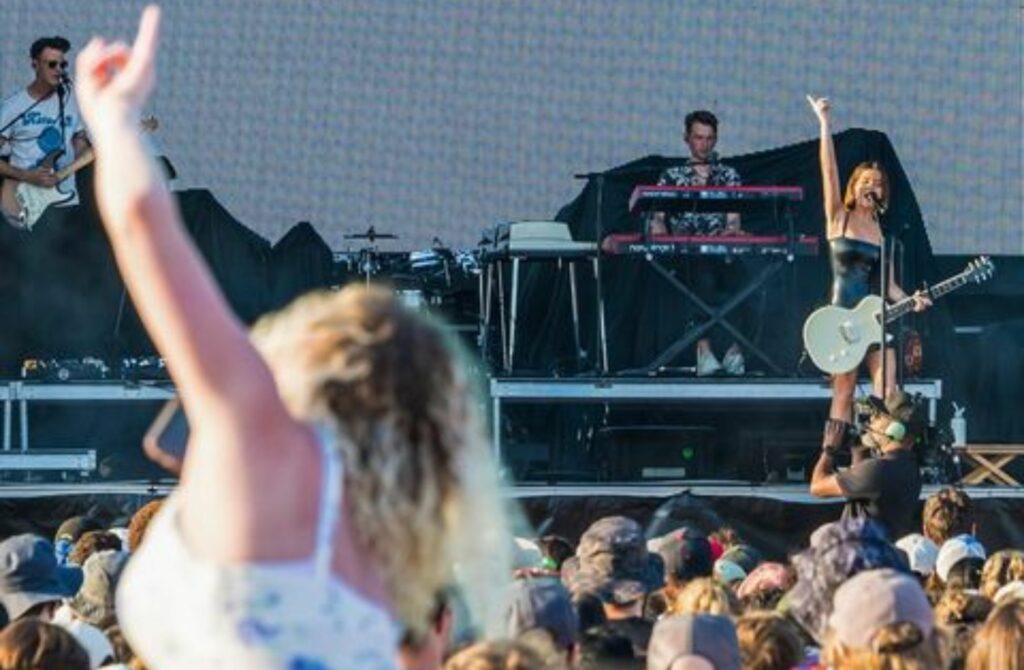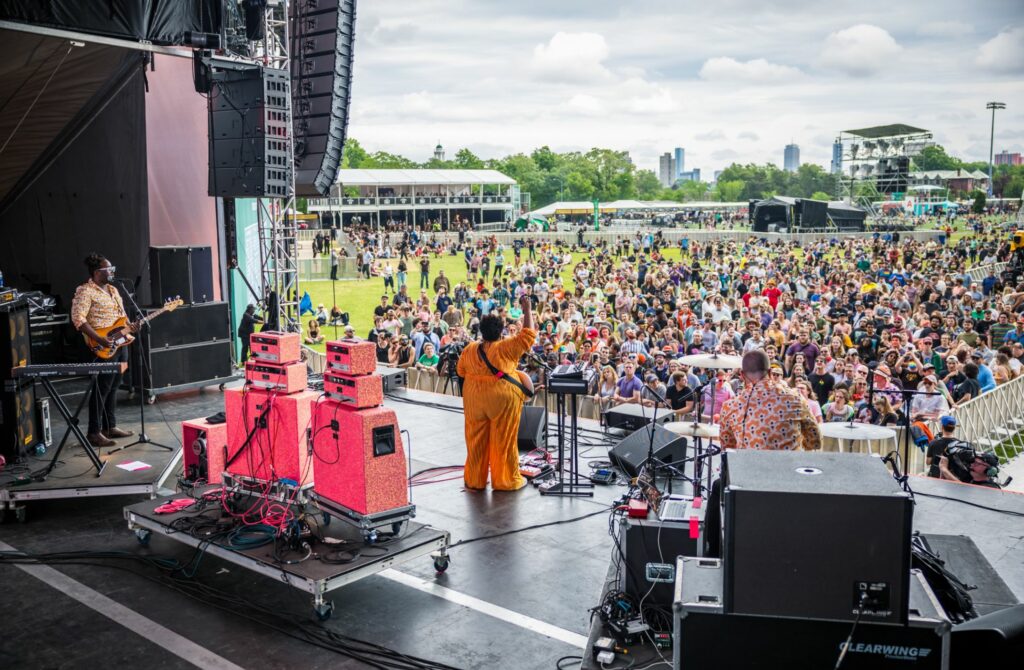 In past editions, the festival has hosted folk artists such as Brandi Carlile, Mike Doughty, and The Decemberists. In addition to the outstanding lineup, the festival also features a comprehensive food, beer, and wine program, with selections that are locally sourced and sustainably produced.
With its focus on curating a memorable and diverse festival experience, the Boston Calling Music Festival is a fantastic option for the folk music fan looking for something a little different this summer.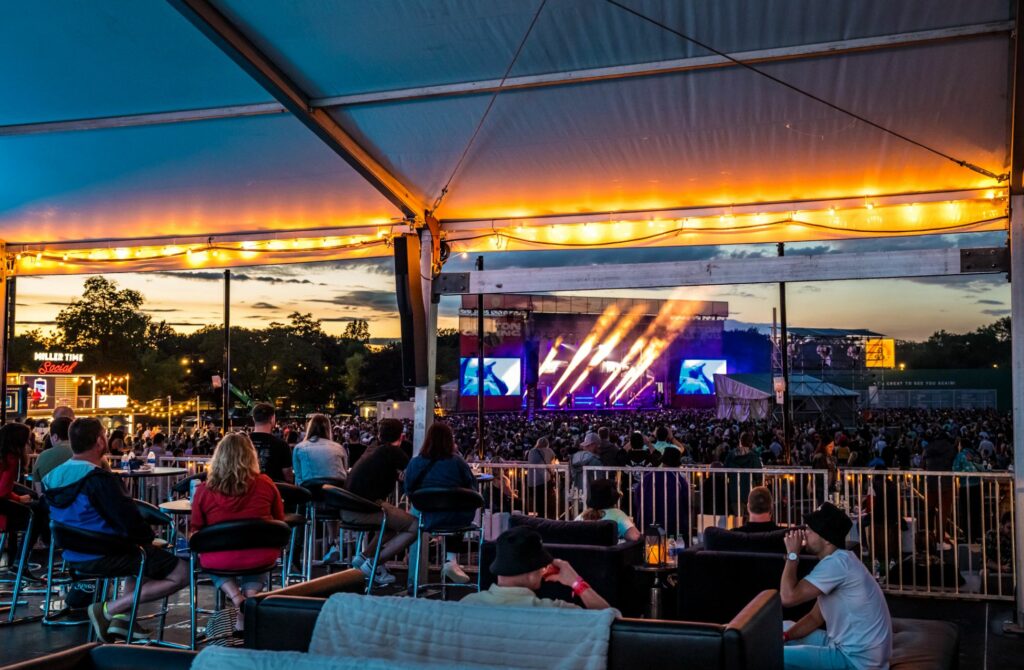 Indie Festivals In The United States
Indie music festivals offer a unique experience for music lovers who want to discover new acts and enjoy their favorite bands in a more intimate setting. Here are a few of the best indie music festivals in the United States that you should consider attending this summer.
Pitchfork Music Festival takes place in Chicago's Union Park every July. This three-day event typically attracts around 50,000 attendees and boasts a lineup of emerging and established indie artists.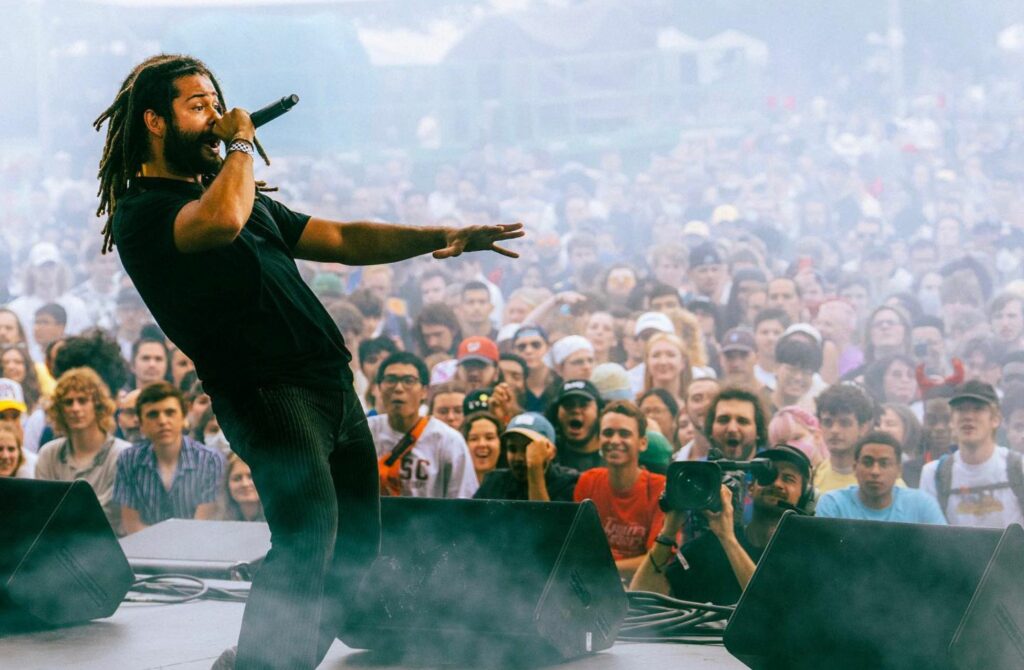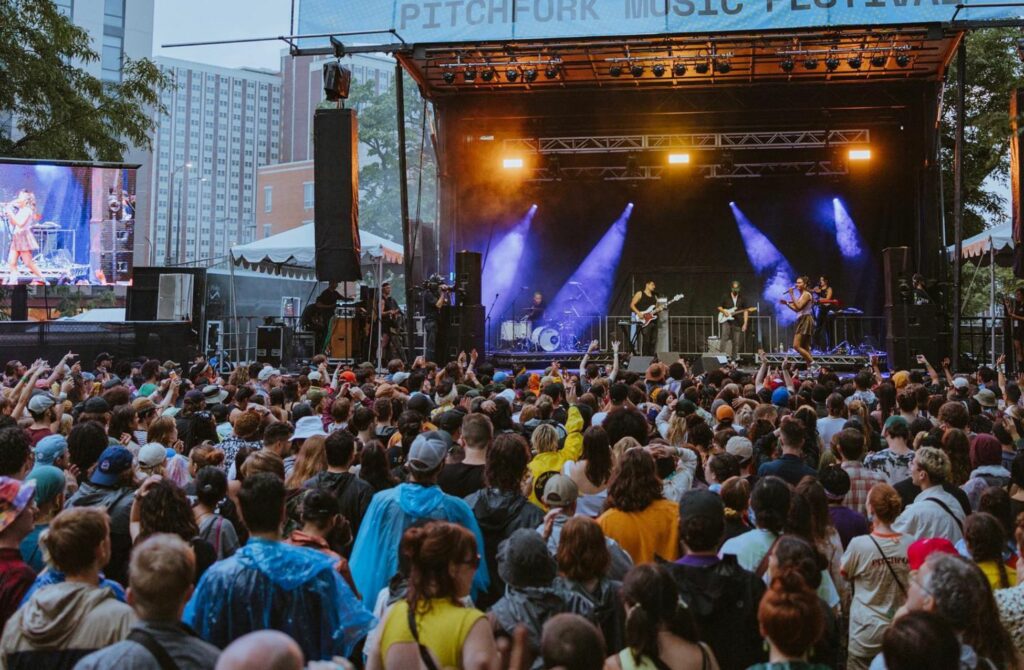 In previous years, the festival has featured acts like Tame Impala, Fleet Foxes, and Lauryn Hill. What makes Pitchfork so unique is its focus on underground talent and its dedication to promoting music that pushes boundaries. Why plan to attend? Attendees rave about the festival's relaxed atmosphere, affordable ticket prices, and the opportunity to discover new artists in the indie scene.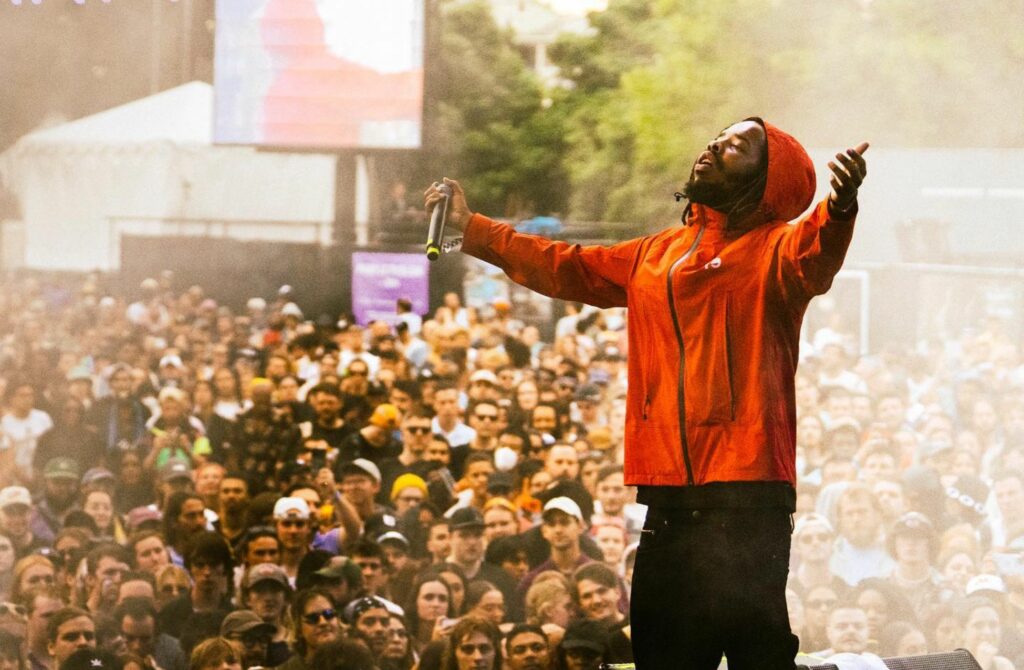 Life is Beautiful is an annual event held in Downtown Las Vegas in September. Spanning three days, this festival brings together indie bands, art installations, and culinary delights. With attendance numbers reaching over 200,000, Life is Beautiful offers a unique mix of music, art, and cuisine that has mass appeal.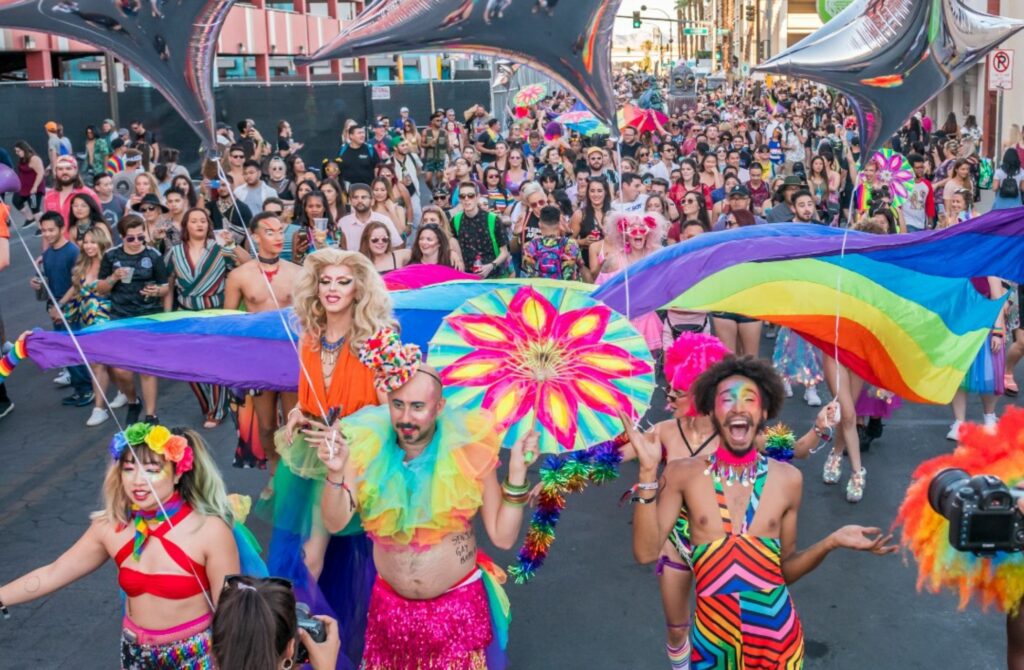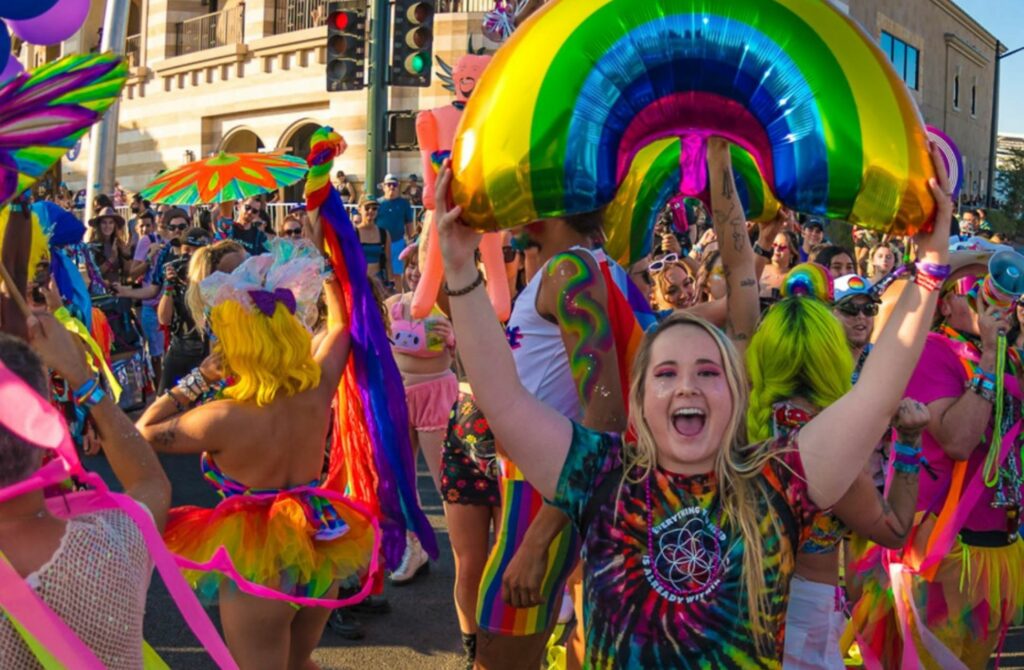 Past festival lineups have included renowned acts like Vampire Weekend, Florence + The Machine, and Blink-182. A standout feature of this festival is its massive art installations and engaging talks from thought leaders. The result is a vibrant and diverse cultural experience that transcends the usual boundaries of a music festival.
Why plan to attend? Experience the best of indie music, art, and food in a stunning desert setting, surrounded by the energy and excitement of Las Vegas.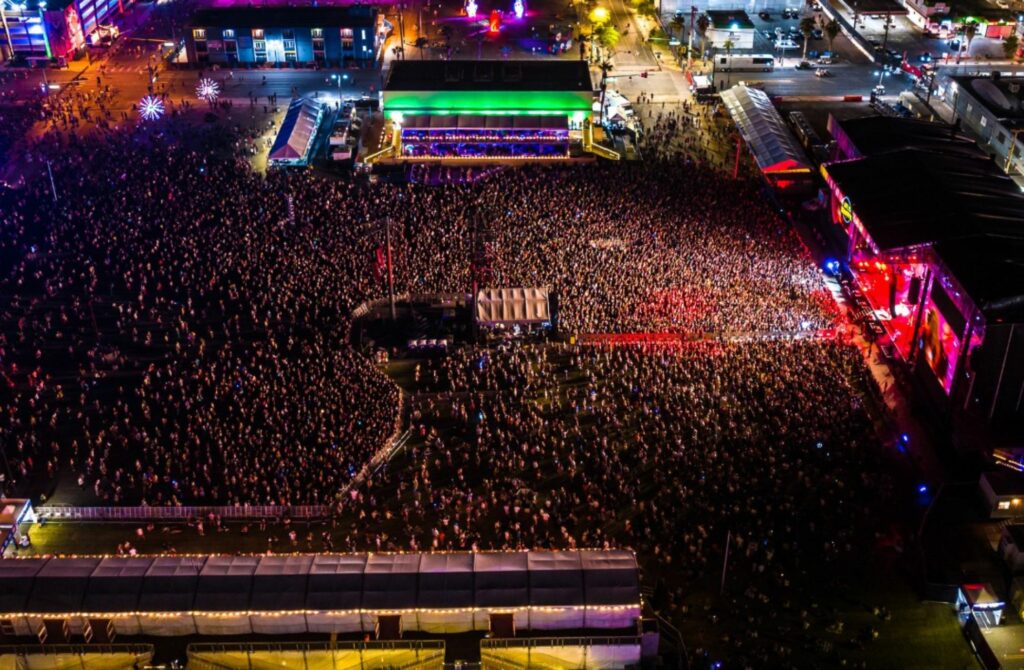 Held annually in August, the Outside Lands Music Festival is a three-day event set in the scenic surroundings of San Francisco's Golden Gate Park. The festival attracts over 200,000 attendees and features a diverse lineup of indie artists alongside mainstream acts.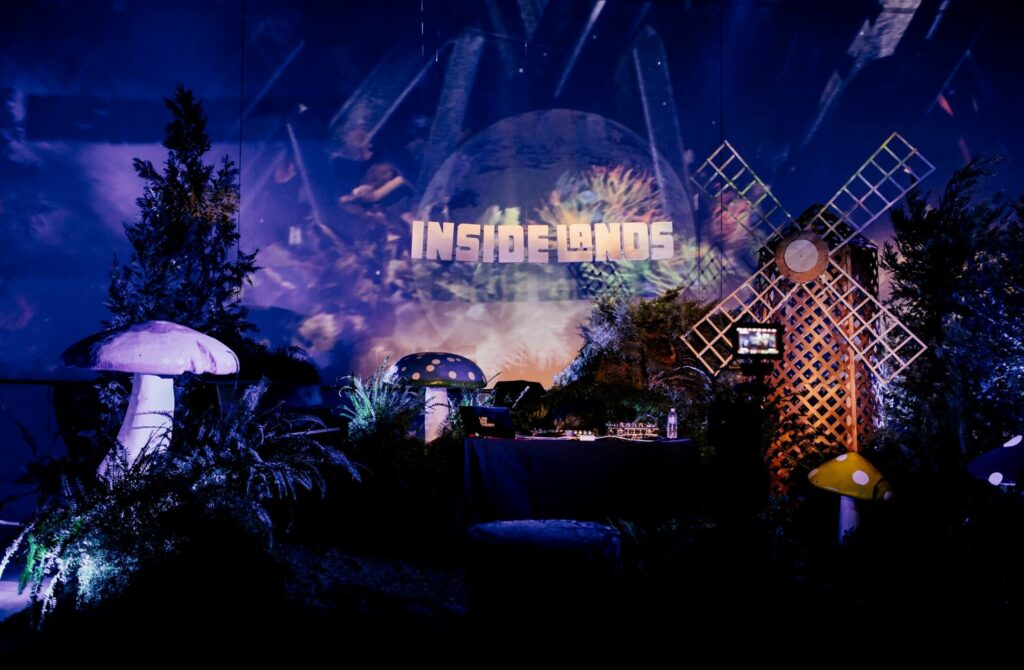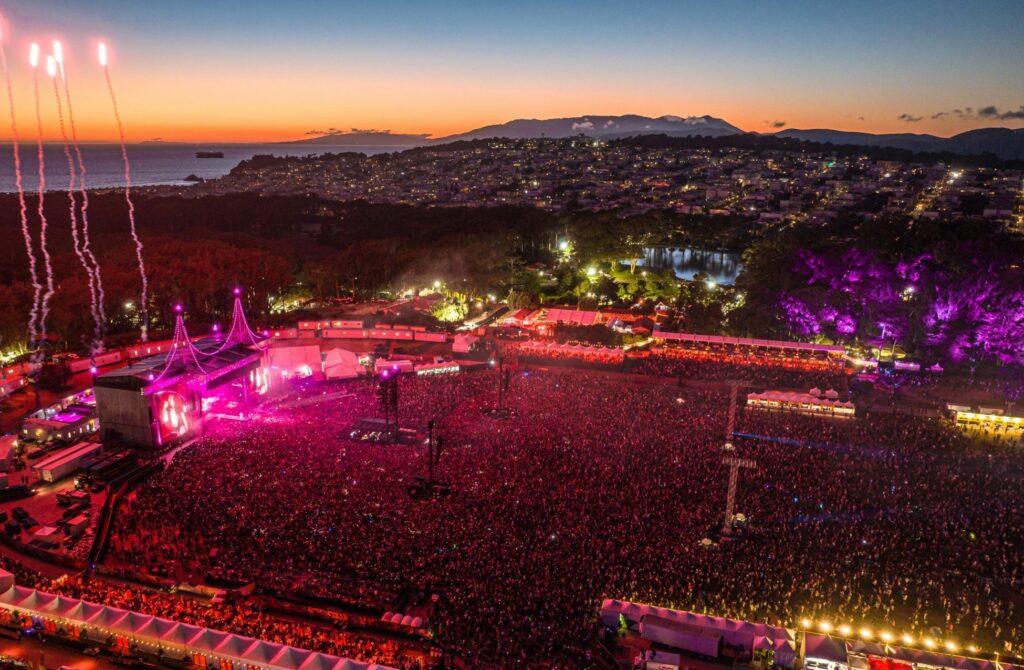 Outside Lands has a history of hosting prominent indie bands such as Radiohead, The Arcade Fire, and Modest Mouse. The festival also offers a wide range of delicious food options, craft beer and wine tasting, as well as fun activities like a traditional Ferris wheel.
Why plan to attend? For fans of indie music, the combination of breathtaking views, enticing food offerings, and unique activities make Outside Lands an immersive and unforgettable experience in the heart of San Francisco.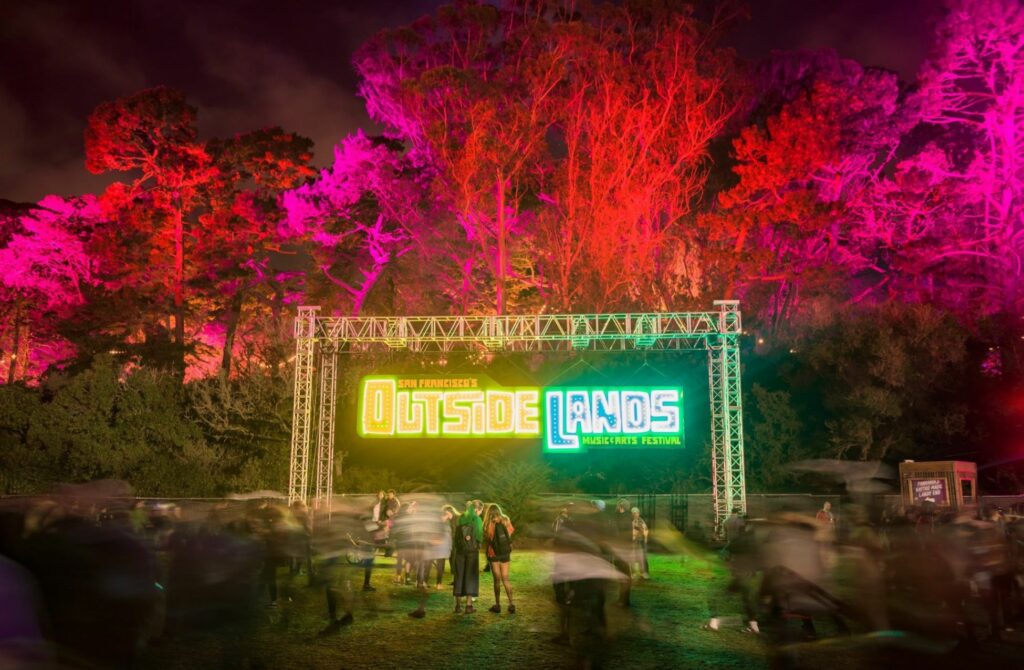 Electronic Festivals In The United States
Another highly anticipated electronic festival is Electric Forest. Held annually in Rothbury, Michigan, this event provides a perfect blend of music, art, and camping experiences. Taking place over two weekends in the summer, usually around late June to early July, Electric Forest boasts an incredibly diverse lineup of electronic and live music acts. In previous years, the festival has hosted artists such as ODESZA, Kygo, and Bassnectar.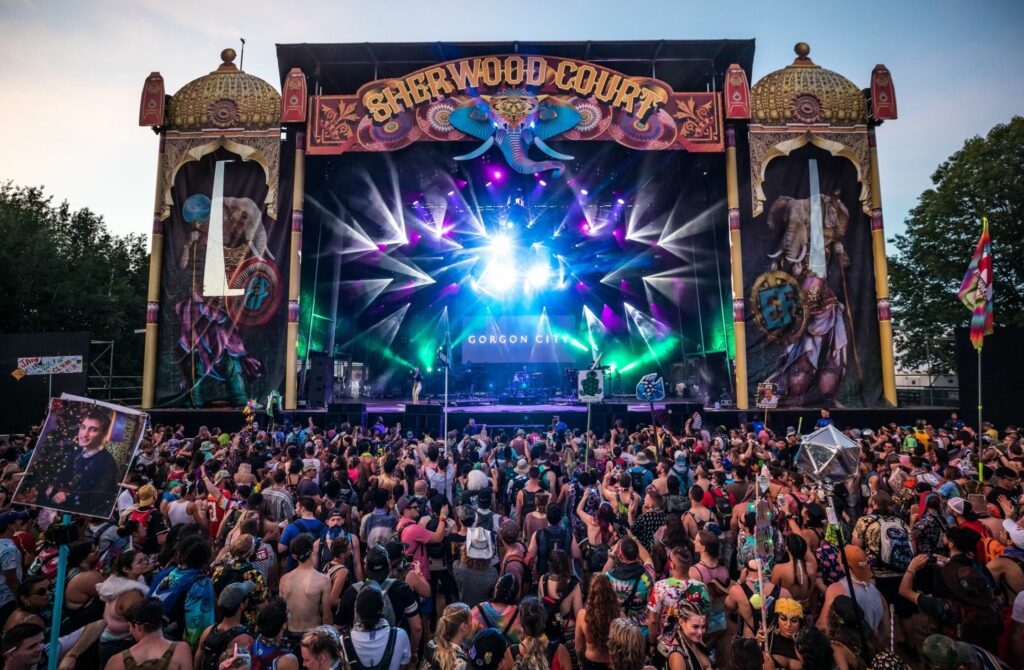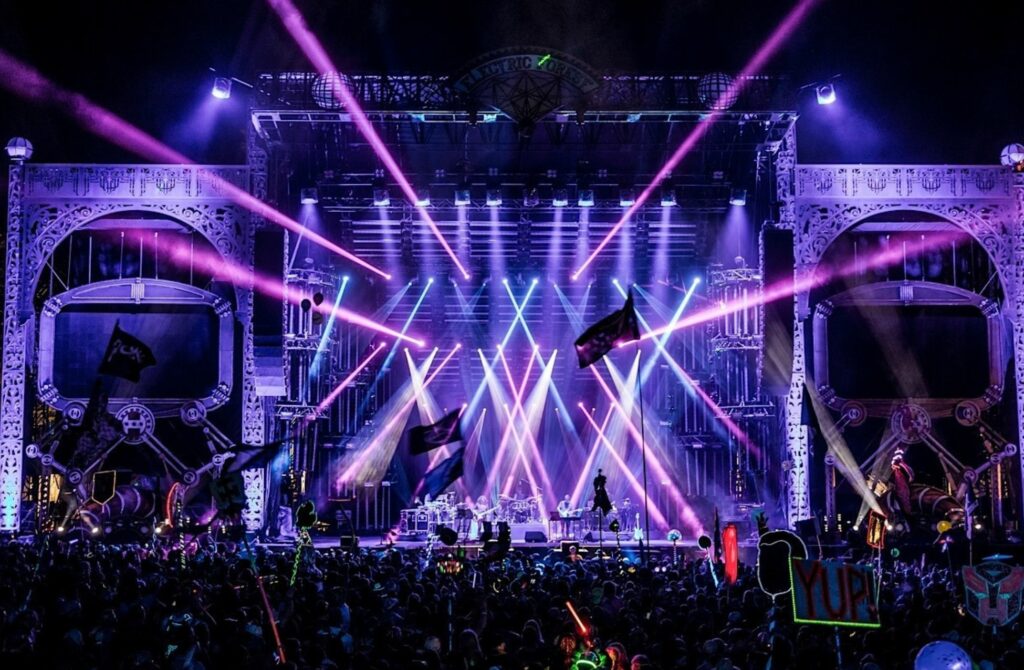 Besides music, the festival site is transformed into a magical illuminated forest with various interactive art installations, making it a visually stunning experience. If you love music and wish to explore a whimsical wonderland, Electric Forest should be on your list.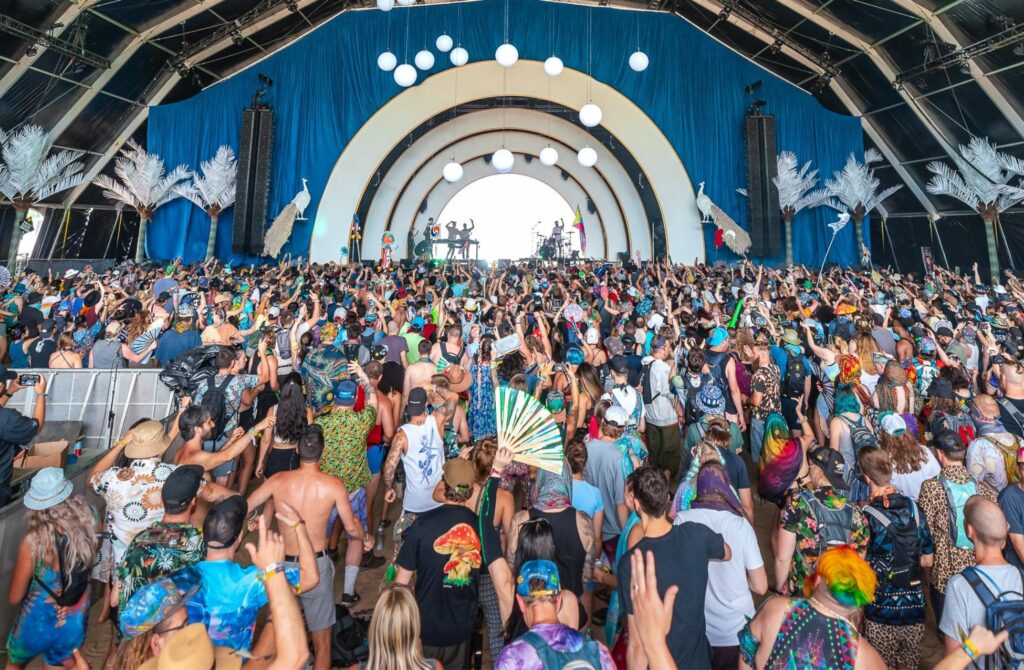 Looking for something even larger? Summerfest in Milwaukee, Wisconsin is widely known as "the World's Largest Music Festival." Spanning 11 days and featuring more than 800 acts, Summerfest occurs annually during late June and early July.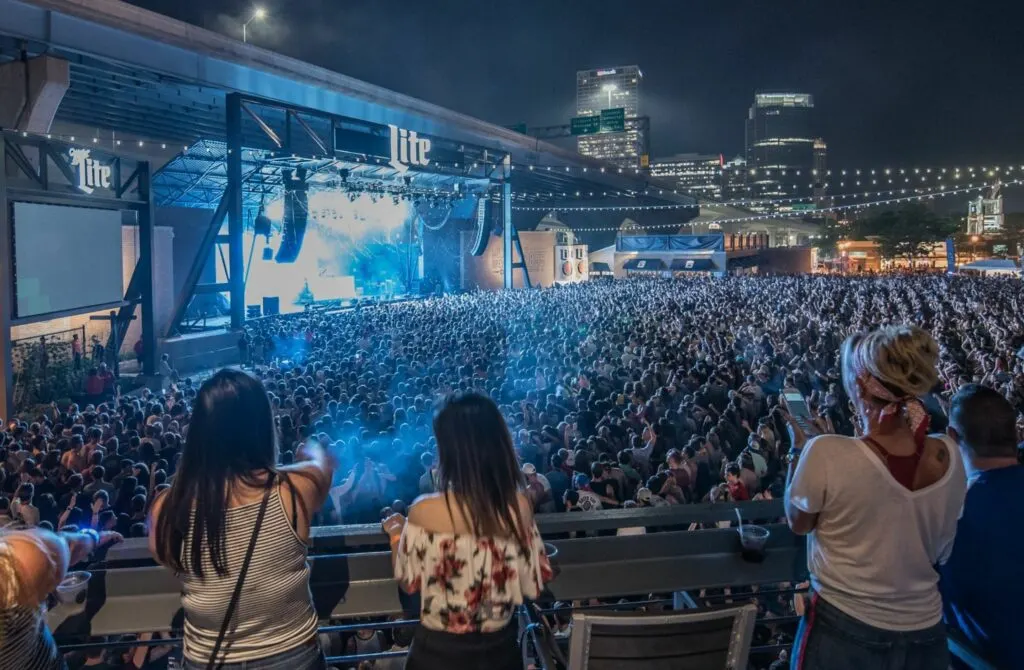 Although not exclusively electronic, this massive event offers a diverse lineup touching various genres such as electronic, pop, rock, country, and more. Some prominent electronic acts that have performed at Summerfest include The Chainsmokers, Flume, and Martin Garrix.
This festival is perfect for music lovers who want to experience a wide range of genres and enjoy a colossal celebration of everything music has to offer.
Attending electronic music festivals in the United States is not only about the music but also the unique art, mesmerizing lights, and unforgettable experiences. Whether you're a fan of neon-filled wonderlands, magical forests, or massive music-filled gatherings, there is an electronic music festival for everyone.
Mark your calendars and make sure to attend these fantastic events – you won't be disappointed!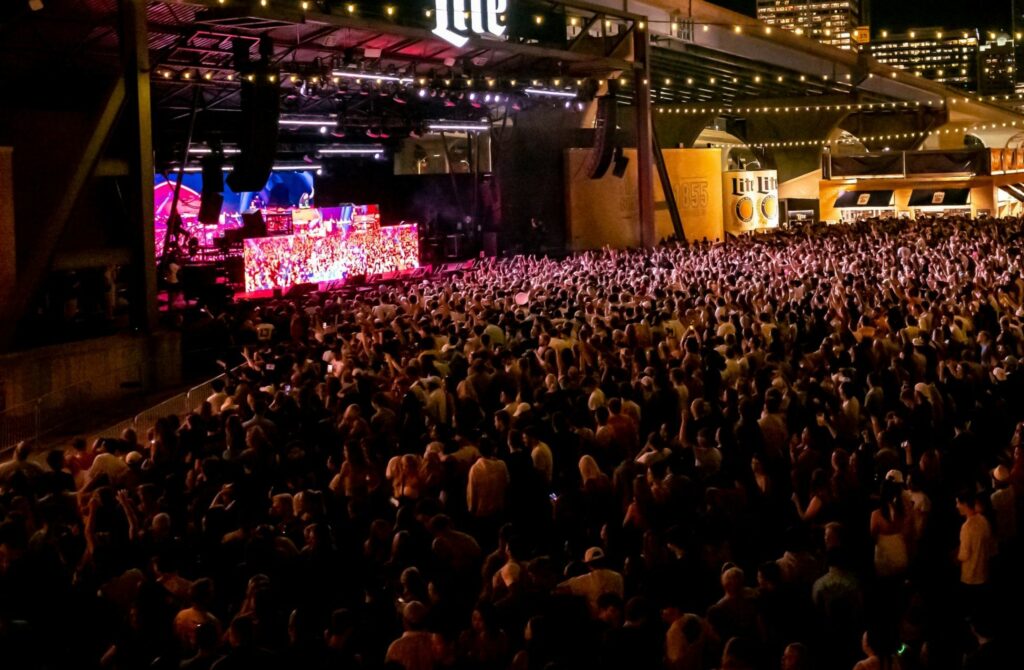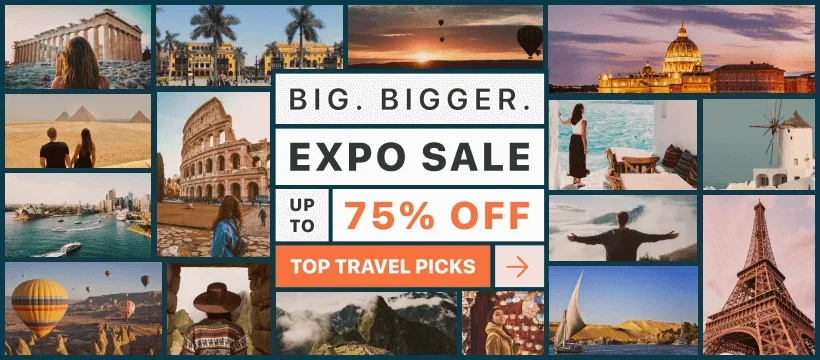 Staying Connected While Travelling
In today's increasingly connected world, staying online while traveling has become essential for a seamless experience. That's where eSIMs come into play, revolutionizing the way we access mobile networks during our global adventures. Say goodbye to hunting down local SIM cards at the airport; eSIMs provide instant activation the moment you land, sparing you the fortune usually spent on international roaming and allowing you to genuinely travel like a local (without getting hopelessly lost!).
With eSIMs, tasks like restaurant recommendations and reservations, up-to-the-minute public transport instructions, checking opening hours, and accessing further information become a breeze. And, of course, sharing your journey on social media is easier than ever. To stay connected wherever you roam, consider using either Airalo or Holafly. Airalo boasts the most extensive range of destinations worldwide, offering smaller data bundles tailored to your needs, while Holafly provides unlimited data packages and fantastic EU data deals.
So why wait? Embrace the future of travel connectivity with eSIMs and make your next journey effortlessly smooth.
Further Things To Consider Before Any Adventure
Now you're all set and prepared to explore our big wide world, why not sort out everything else out all in one go? If necessary for your travel plans make sure you have brought proper travel insurance, protected your privacy by getting a secure VPN, compared all the top hotel booking sites to find just what you're after, reserved an unbeatable rental car price and - of course - booked the best flight deals!
Or maybe just forget it all and go for a last-minute cruise or effortless tour instead?
Many budget travelers (including me) indulge in worldwide airport lounge access, so we can experience luxury while still slumming it in economy. Naturally, we would never leave home without a more general travel guide since we couldn't possibly cover everything here!
Just add an adventurous attitude and plenty of smiles - they go a long way - and that about covers it all! Now go out, find your own path and don't forget to share your best inspiration stories with me on Facebook, Twitter, and Instagram...I'd love to hear from you!