Hotel Playa Reina on Panama's remote Azuero peninsula represents a return to fundamentals, a elegantly simple hotel in a stunning beachfront location free of the distractions of modern life.
Here you won't find tourist or souvenir shops or even an oceanic boardwalk with a few restaurants, instead you are encouraged to re-connect with nature, to plan your day around the stunning sunsets and waves and where your biggest concern will be if you should go biking, enjoy some stand-up paddle board time or go surfing.
Hotel Playa Reina provides the opportunity to truly escape it all, to relax without distractions and enjoy the company of yourself and nature.
See the best prices for booking Playa Reina Hotel today or compare availability across multiple sites for later!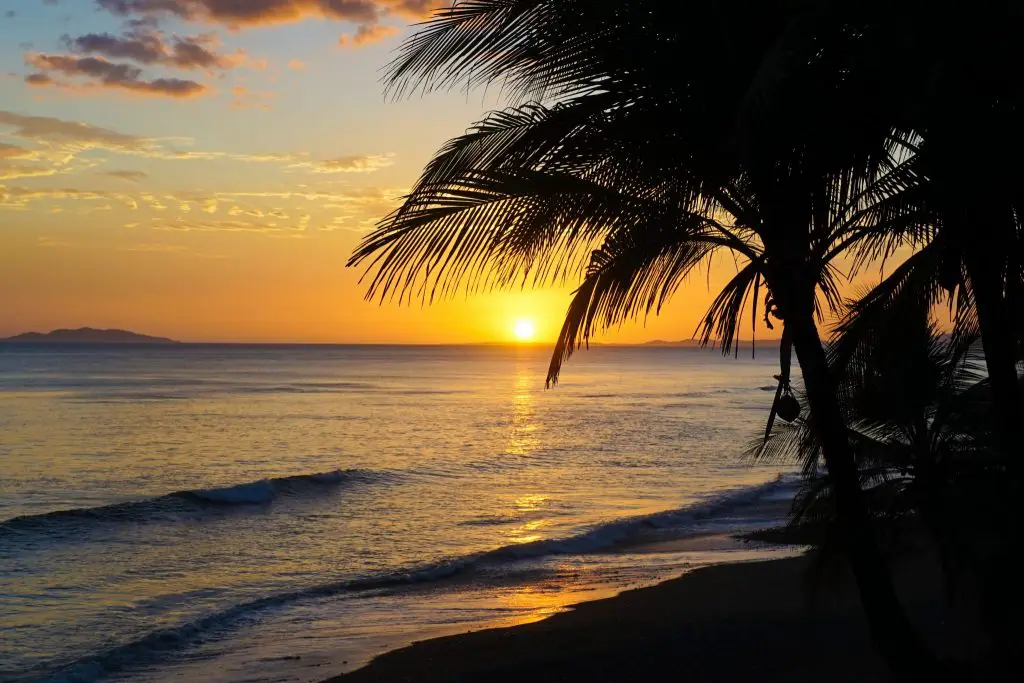 Recently renovated and re-opened Hotel Playa Reina is the realization of its owner, Jons, dream to build a hotel beside all of Panama's great surf breaks.
Already well on his way to this goal with the runaway success of Hotel Santa Catalina, he has taken his experience here and fine-tuned it with the opening of Hotel Playa Reina.
The menu is perfectly suited to its coastal location, most of the rooms have sea-views, the infinity pool looks directly out at the surf break and ample seating nooks are located around the property to take advantage of the picturesque views and sunset angles.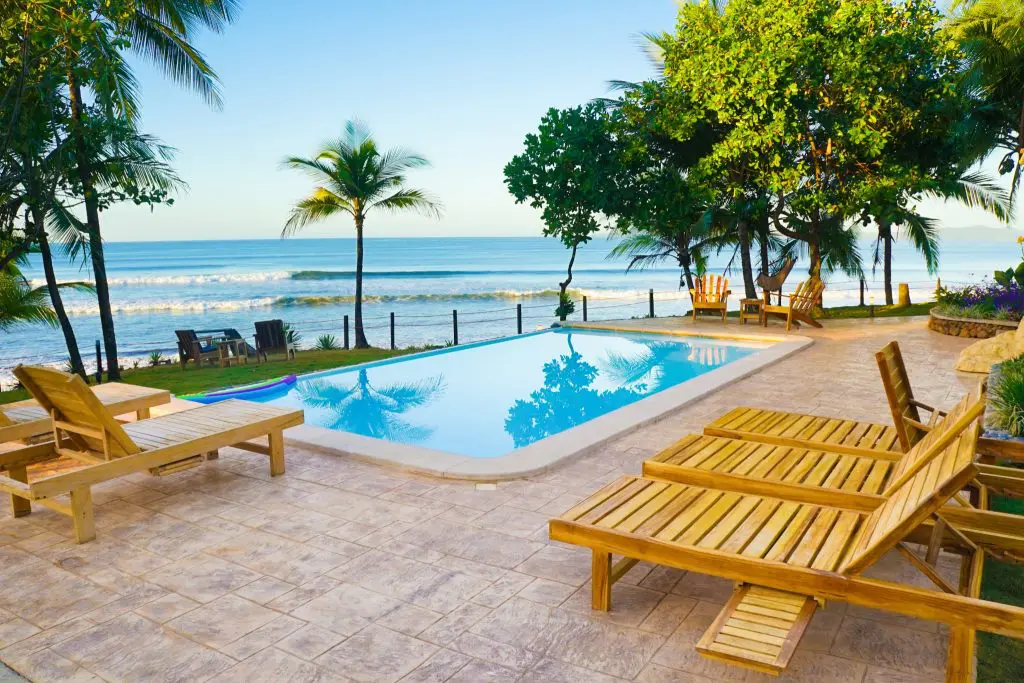 There is also a range of accommodation options here to suit every budget and travel style – I prefer the ocean-view suites but they also have a family room with a full-sized kitchen, private rooms with shared bathrooms for those on a budget and even a newly opened dormitory for those who want to experience the life of luxury on a shoe-string!
The rooms are all immaculately presented with plenty of attention paid to the interior decor. An on-site generator also means there is guaranteed to be 24/7 hot showers and air-conditioning available.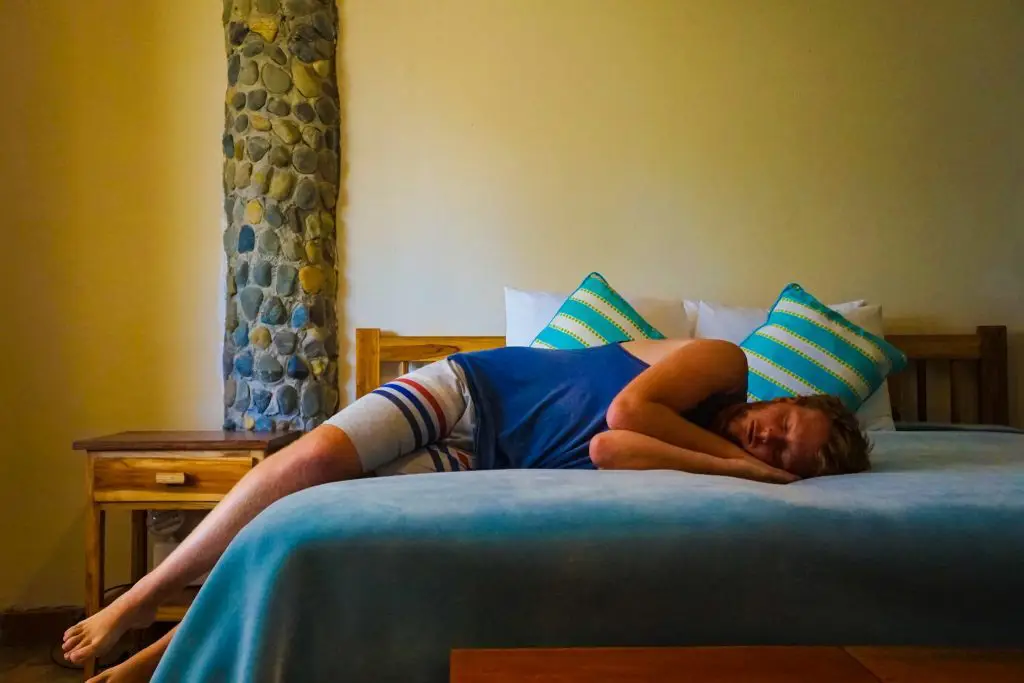 There surrounding area also has many draw-cards depending on your personal interests. Long walks on the deserted beach at sunset was my personal favorite but there is also fantastic surfing (and surf lessons can be organized), swimming and bike-riding nearby.
Make sure to take advantage of the free surf boards, stand up paddle boards and bikes available for use anytime.
Further afield there are great diving and snorkeling trips which can be organized to nearby Cebaco Island and the Hannibal Banks drop-off to deep ocean provides some amazing deep-water fishing opportunities. There is also plenty of day hikes, small towns, hidden surf spots and more for those more adventurous and looking to explore further afield.
---
If you like this you might also like:
---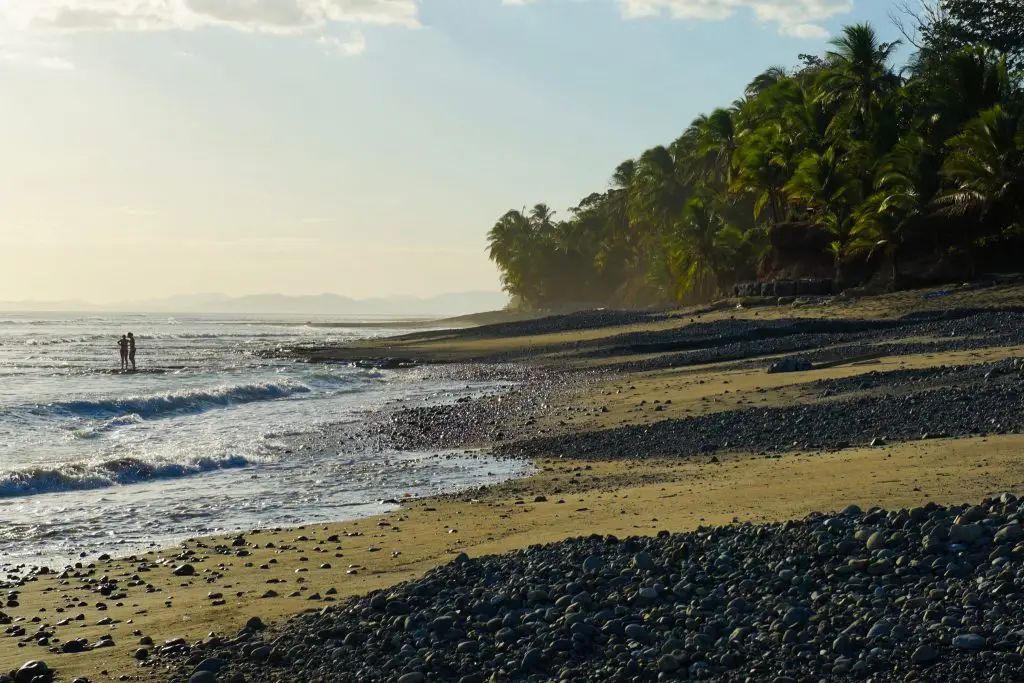 Back at the hotel the highlights are easily the infinity pool, the delicious food and the unforgettable sunsets. Between these three you could enjoy an entire day without ever leaving the property.
The fresh fish dishes or cocktails pool-side are a must-try and do not forget to set time aside to enjoy the sunsets every night which Playa Reina directly faces so you have the best view in the house.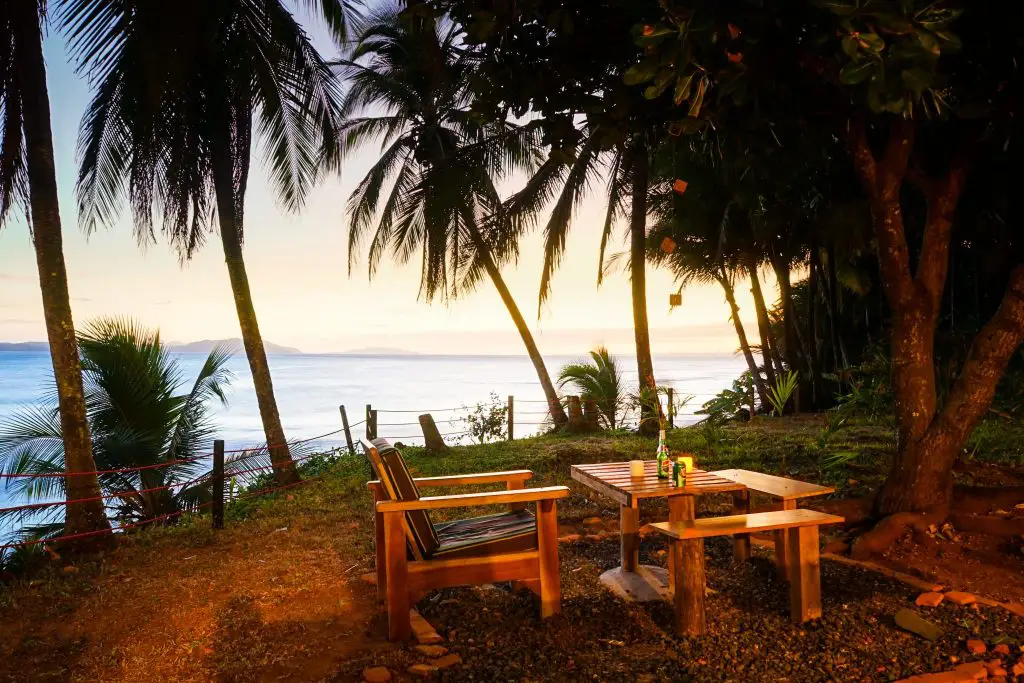 Playa Reina Hotel, while only recently open, sets a high bar and maintains the standards and simple elegance perfected at its sister hotel, Hotel Santa Catalina.
The secrets is not yet out about the beauty of this rugged peninsula so you can enjoy it still in peace and quiet, and with very reasonable prices.
Expect it to be the next big place in the coming years!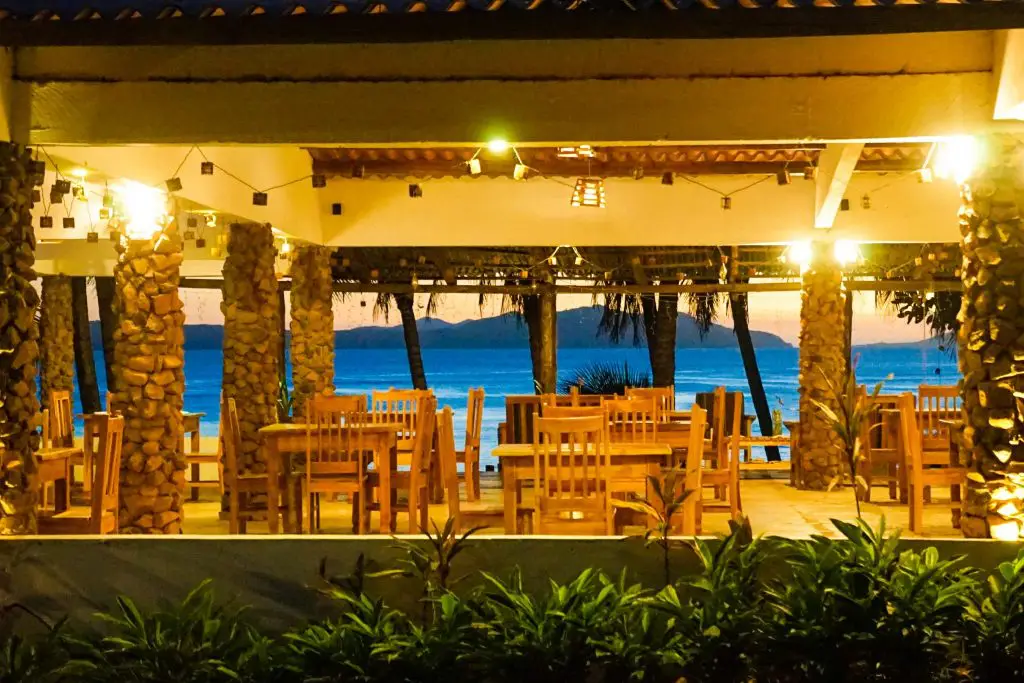 ---
Hotel Playa Reina Panama Features and Amenities
Ocean Front Swimming Pool
Direct Ocean Access
Front Desk Service 24/7
Free Daily Housekeeping
Rooms with AC & Ceiling Fans
Comfortable Memory Foam Beds
Private Bathrooms with Hot Water
Mini-Refrigerator
Suites with Kitchenettes Available
Free Bicycle and Skateboard use
Free Foamboard, SUP and Kayak use
Free Wi-Fi Internet & Cable TV