If you've ever ordered a Tom Collins on a hot summer day, a Lavender Collins builds upon this refreshment by adding lavender syrup. It elegantly elevates the flavor and adds a pretty pop of color to your libation.
The calming notes of lavender make for a relaxed vibe. But where did this drink come from? The Tom Collins in its original format is another thing England and the United States dispute over. Unfortunately, we may never know who to credit for the classic Tom Collins.
Harry Johnson first mentioned it in the New and Improved Bartender's Manual in 1882. However, there's also the Tom Collins Hoax of 1874. This was a practical joke in which you'd tell someone that a man named Tom Collins had just been insulting them. Then you'd tell them that this Tom Collins who'd laid down the insults was over at one of the nearby bars.
It is Amusing, though it doesn't take away from the fact that a Tom Collins cocktail is like a sparkling lemonade infused with alcohol to make grownups happy.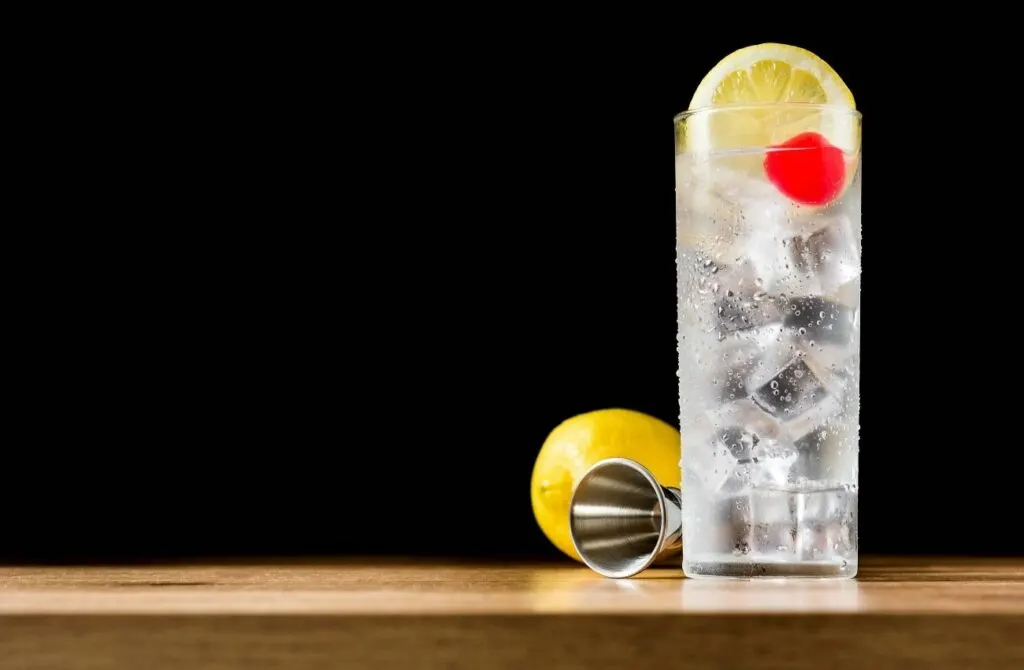 By 1878, the Tom Collins could be found in bars everywhere. Then, in 1891, gum syrup used in the recipe was swapped out for sugar. Old Tom gin was also used back then, which may be where the meaning behind this name comes from.
Some may say it is similar to a gin fizz. It does have the same combination with gin, sugar, lemon juice, and soda. However, Tom Collins has more lemon in the original way, which is why it is more akin to a lemonade with gin rather than a gin and soda. You'd want a Tom Collins for something sweeter, but a gin fizz is the way to go for something more bitter.
And if you want that sweeter adult-style lemonade heightened with floral notes, then the Lavender Collins is what you need to make. With homemade lavender syrup that takes no time to prepare, you'll add that to your gin and lemon juice. A splash of sparkling water gives it that bubbling sensation while the flavors combine for an elegant drink everyone will enjoy.
If you don't have gin on hand, you can get these delivered – along with beer, wine, and other essentials in under 60 minutes using a service like Drizly, covering 1500+ cities in the US.
Serve it on hot days or nights for the perfect refreshment while watching French films. Making a pitcher of it for a crowd, perhaps for your backyard barbecue or pool party, will surely be appreciated by everyone. Though for a smaller gathering or even a bridal or baby shower, adding garnishes like fresh lavender flowers and a slice of lemon creates a stunning presentation fitting for the occasion.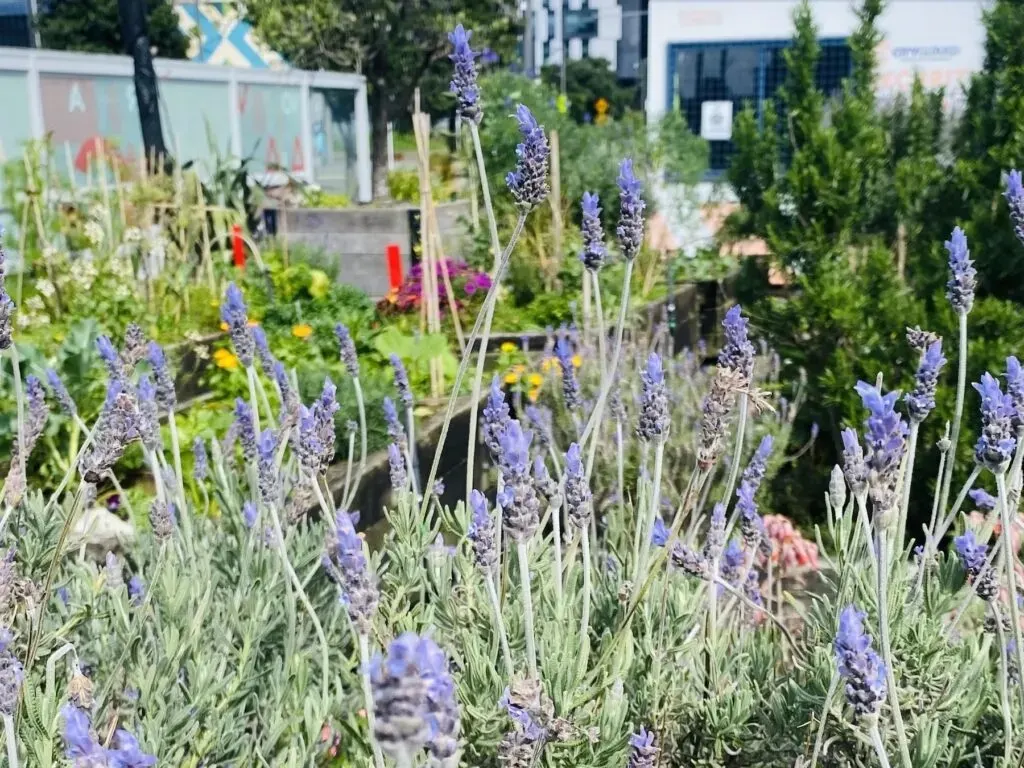 Finally, a note on the fresh ingredients: lemon and lavender. We have traveled the world for years and wondered how the same cocktails could taste so vastly different. For example, a mojito in Cuba tastes nothing like that of one in Providence. We originally chalked this up to the romance of an exotic locale, the view, the scent of the air – or the longing for home, but then we realized it might come down to something far more tangible: the fresh ingredients.
While spirits are largely standardized around the globe, citrus grown in Miami will taste nothing like those produced in Auckland. And the same goes for lavender.
For this reason, it is hard to make blanket statements regarding quantities required, and we recommend tasting the lemon first to ensure it isn't a great deal acidic or sweeter than normal. You might even want to test various strengths for your Light & Bubbly Lavender Collins Recipe and add more or less lemon, depending on your desired taste. The same goes for the lavender.
Other citrus-based cocktails like the Lemon & Basil Martini or Prohibition-Era White Lady Cocktail have the same issue, but don't be put off. Over time, you will become an expert in your local lemon strength – if you are not already!
To complete, you ideally would have a sprig of fresh lavender and a slice of lemon, which adds the perfect garnish to this visually pleasing cocktail. Try sticking the lavender to the side of the lemon for a stunning pop of colors and beauty – or use ice cubes with lemon chunks frozen in. Toast to the good times ahead with those you love, or spoil yourself with a concoction that rewards you for all your efforts.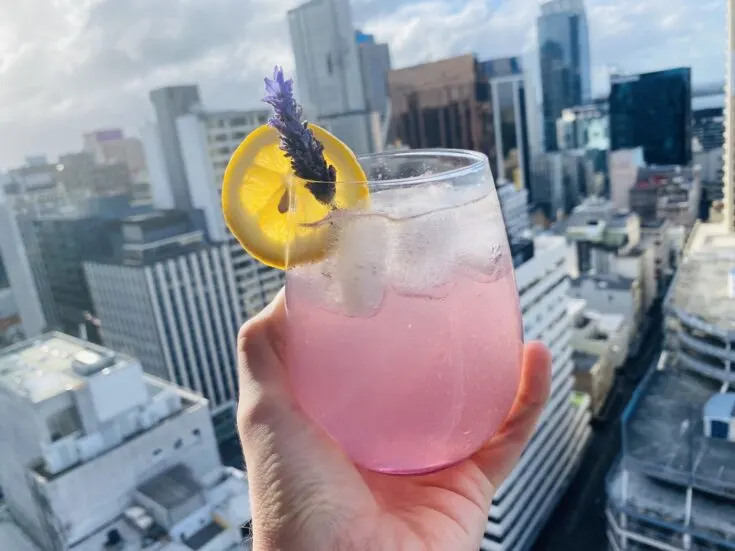 Yield:

1 cocktail (plus syrup for many more)
Light & Bubbly Lavender Collins Recipe
Additional Time:
5 minutes
Sometimes you want something a little fizzy, a little more floral, a little - different.
Ingredients
2 ounces cold seltzer
2 ounces London-dry gin
1 ounce lemon juice
1 ounce lavender syrup
Ice cubes
Garnish: lavender spring and lemon wheel
Instructions
Gather your ingredients (make Lavender Simple Syrup ahead of time if needed).
Pur the cold seltzer into your glass - preferably a Collins glass.
Add lemon juice, gin, and lavender syrup in a shaker with ice.
Short shake for 5 seconds.
Strain into cold seltzer.
Add ice cubes to glass to fill.
Garnish with lemon wheel and lavender.
Notes
Typically a Lavender Collins (and a Tom Collins) is topped with cold seltzer but this can result in a drink with a very mixed flavor profile - especially if drinking through a straw. Our method ensures an effectively mixed cocktail with no stirring required.
The seltzer you used needs to be cold. Room temperature seltzer allows the bubbles to escape quickly and you are only diluting the drink.
Nutrition Information:
Yield:
1
Serving Size:
1
Amount Per Serving:
Calories:

246
Sugar:

1g
Calculated nutrition information isn't always accurate.
[/sc]