Los Quetzales EcoLodge and Spa is hidden in the far, flung reaches of Panama – far from the chaos and concrete of Panama City – in a quaint valley known as Cerro Punto.
Famed as the breadbasket of Panama, Cerro Punta is covered in lush farms, strawberry fields, and thoroughbred horse breeder's stables.
Nearby the untouched forest of La Amistad National Park and its enchanting clouds roll down the hills, beckoning you to explore further…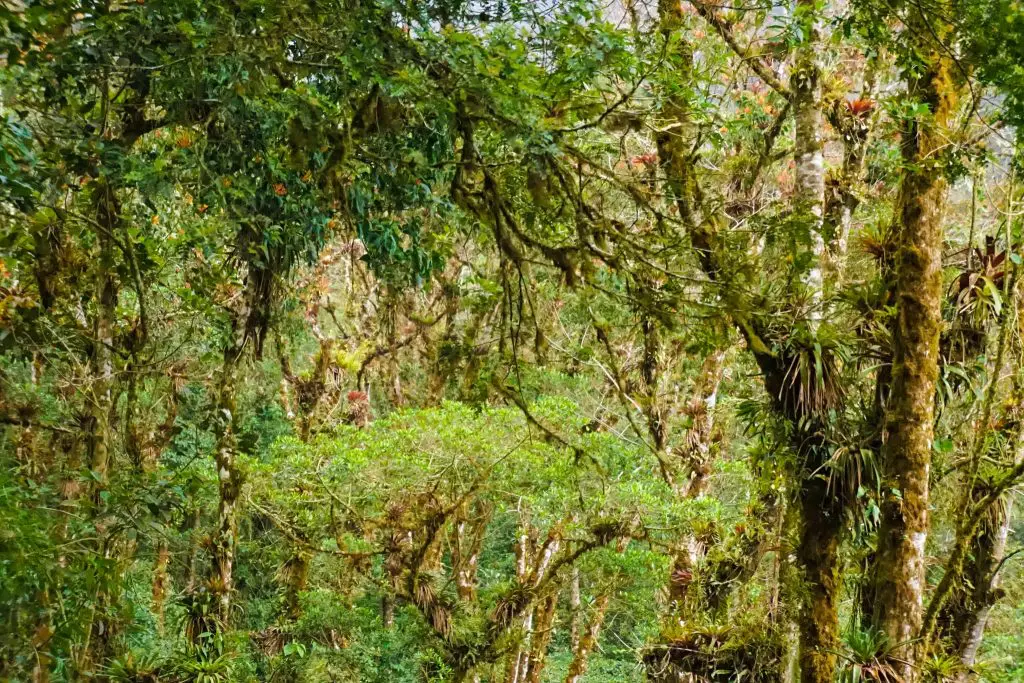 This region is little explored by your average traveler, a hidden gem there for the taking – and there is no better place to relax for a night, or four!
Tourism is barely a blip on the radar here, and locals go about their business in peace, only stopping to offer a lone traveler a lift down the road or to ask what on Earth you are doing here!
I was fortunate enough to spend four glorious days in this tranquil valley, staying at Los Quetzales EcoLodge and Spa – a local institution built here over 20 years ago, before any tourist had ever come here.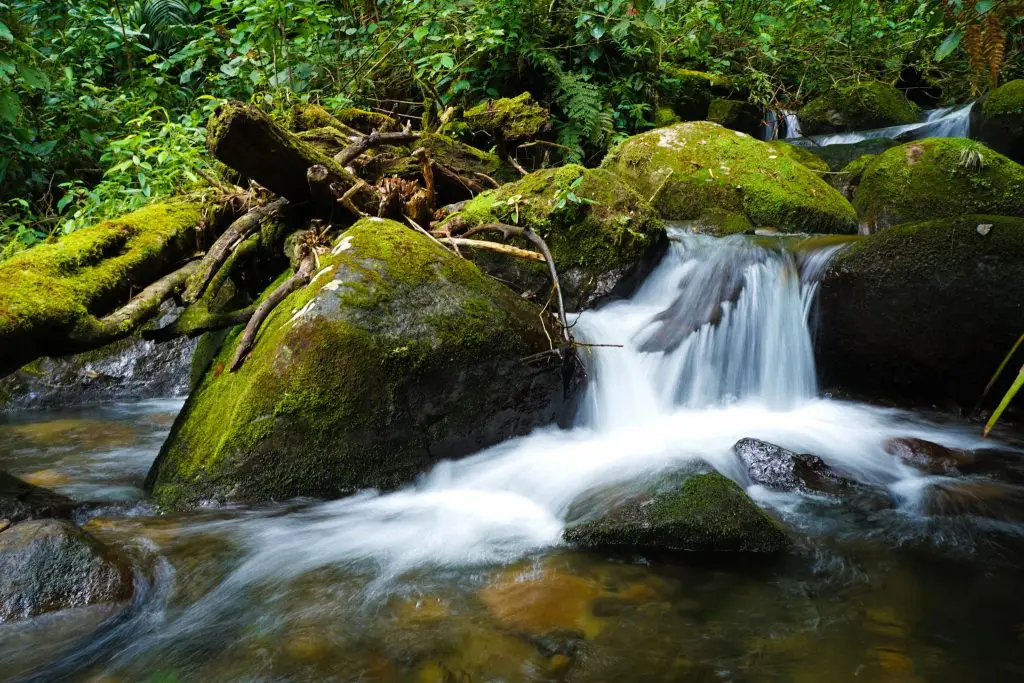 Everyone must have thought the owner was crazy – but as soon as you arrive here you know he was onto something big…
Crystal clear rivers, dense cloud forest, rare birds and exotic mammals – Yes here you are never far from nature.
But the vision behind Los Quetzales Ecolodge is to bring that feeling back with you to the lodge, and it starts with the beautiful natural woods used throughout, stunning views from many rooms, a beautiful pastoral garden that backs onto a river and more….
It's a hotel, but one in which you never feel guilty about spending too much time in.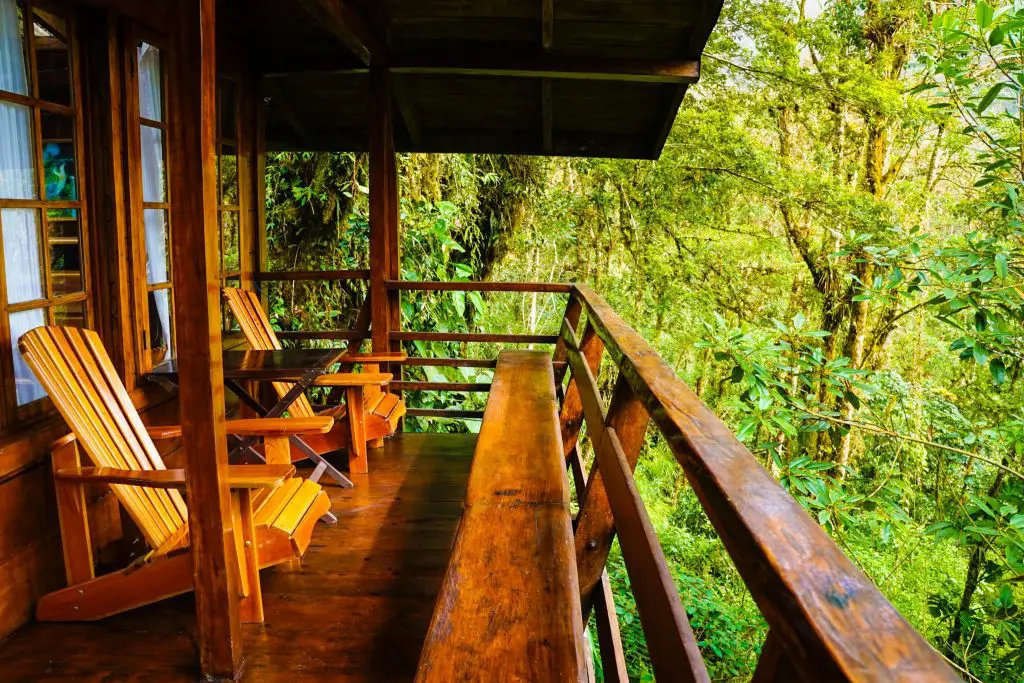 Los Quetzales EcoLodge has a multitude of room configurations and styles available for booking, I'll admit I was a little daunted at first – but when you arrive its fairly simple.
And the good news is, they have something for everyone! From some of the most luxurious dorm rooms I have seen in South America, to suites complete with fireplaces and cabins deep in the virgin jungle, each consistently exceeding expectations and having a unique feeling to it.
And far cheaper than the Sani Amazon Lodge in Amazon I visited – with far more flexibility here to enjoy nature on your own terms…
I stayed 2 nights in the suite, one night in the cabin and one in the dorm and can personally say you will not be disappointed with any – I tried to find any fault I could to make this review seem fairer, and I just couldn't (except perhaps the free maps are a bit hard to figure out!).
This consistent high quality also extends to the restaurant and staff, who (not yet jaded by mass tourism) are some of the friendliest and most helpful you will ever meet.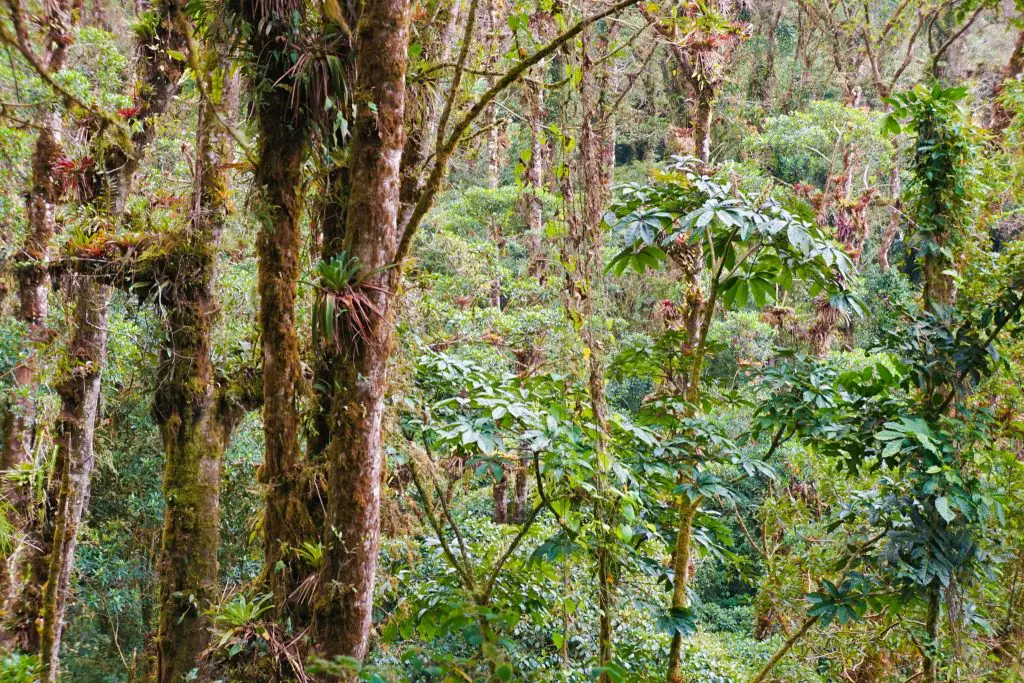 The restaurant is also a highlight of not just the eco-lodge, but the entire area – so much so that every night people will come from outside the hotel and most day-trippers will pop in at lunchtime.
Many of the ingredients are sourced fresh from the properties gardens and made with all-local produce, and the bread is baked fresh in-house. The trout is raised in ponds at the Los Quetzales EcoLodge (and tastes delicious) and the breakfast is seriously worth getting up for every morning, which is saying something as I generally skip hotel's 'included' breakfasts in Latin America.
If that was not enough, half of the lodge's energy comes from a on-site hydro-electic generator adding credibility to it's eco-lodge status. And who doesn't want to be a more ethical traveler…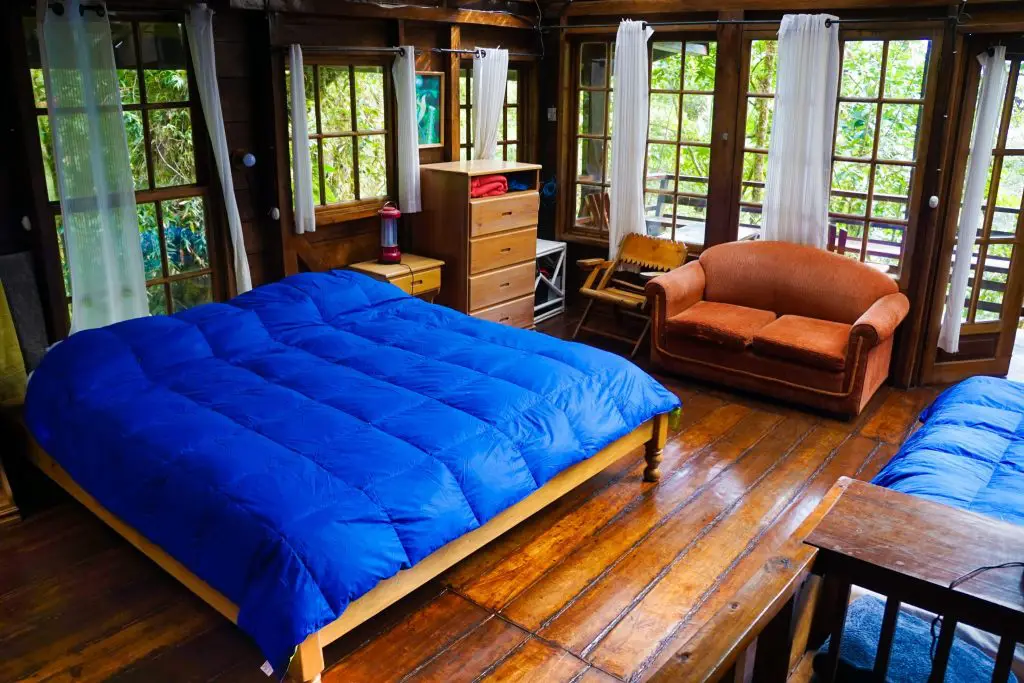 My favorite part of Los Quetzales EcoLodge and Spa, however, has to be it's private cabins actually within the La Amistad National Park (a 45-minute walk from the main hotel or take the quad!).
I am not kidding when I say I have seen nothing like this before as part of a hotel – A stand-alone cabin set deep within virgin cloud forest with views to die for. I spent the night here watching Olinga sneak banana's from the deck, listening to the sounds of the night and stoking the fire.
During the day there are plenty of stunning walks (also available to other hotel guests daily on a free tour) or you can just watch hummingbirds and squirrels run around on the deck. With a full kitchen, warm showers and beds to sleep 8 comfortably I can think of no better place for a family reunion, birthday or just a quiet space for a group.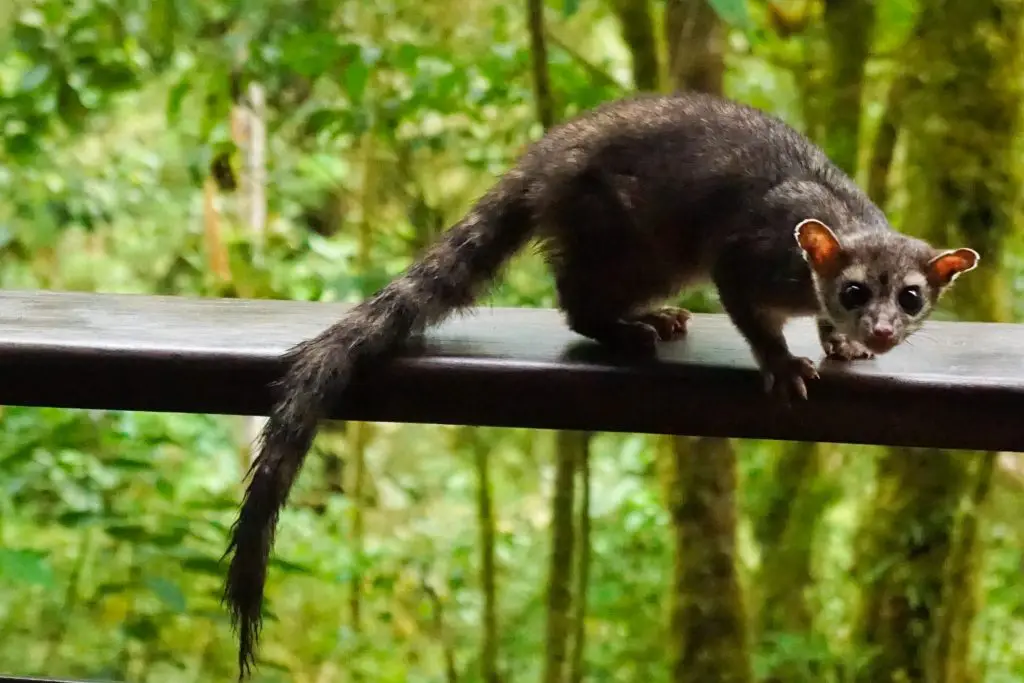 A stay at Los Quetzales EcoLodge and Spa is even fun on your own…trust me!
Back at Los Quetzales EcoLodge you can opt for a variety of day-trips or just relax in the beautiful lounge/library / games-room, reminiscent of a Swiss Ski Chalet.
If you do want to get out and explore the beautiful areas there are hikes, horse-riding, volcanoes and hot springs to explore – or check out the Los Quetzales in-house spa and sauna for a little pampering. Or if you are feeling especially active there is the Quetzal Trail which goes all the way through to Boquete.
What ever you choose you will not regret it.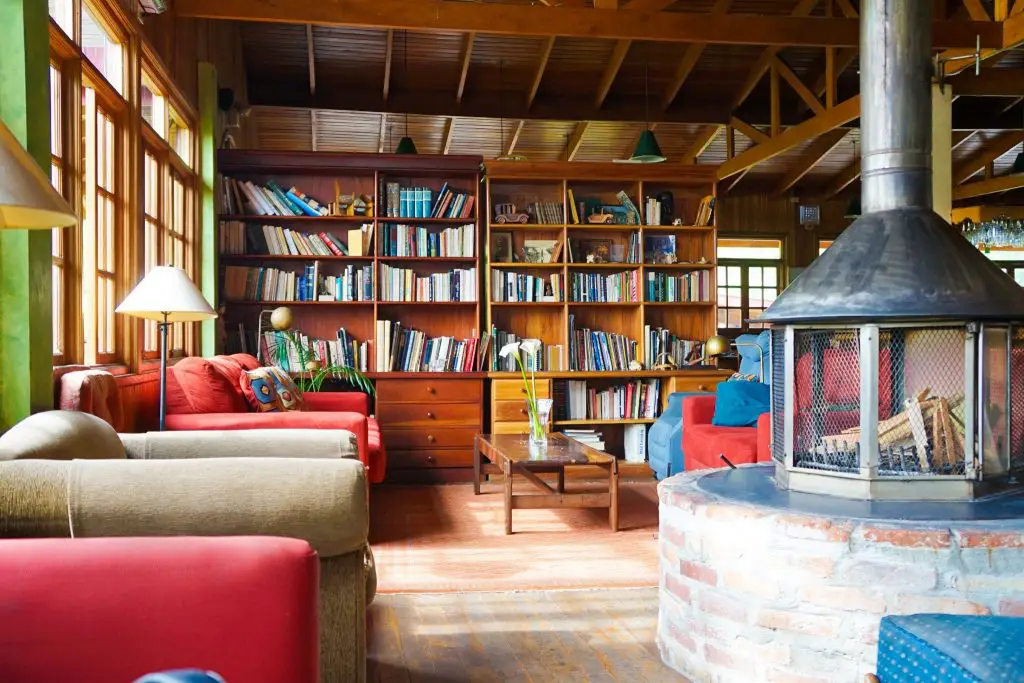 Overall Los Quetzales EcoLodge and Spa in Cerro Punta, Panama provides a much-needed retreat from modern society in idyllic surroundings. A very different style of peach and relaxing that you might find at Playa Reina or Santa Catalina Beach (which both also have their own unique appeals..).
And don't even get me started on the monkeys of Embera Quera village in Panama. But I digress…
With amazing food, beautiful rooms and plenty of sites to explore it is the perfect choice for families, couples and wild-life lovers. Completely unique and clearly a labor of love by the owner, its secret has yet to get out so it still has a quaint sleepy feel to it and is all your's for the discovering.
Go check it out, before its over-run like Boquete or Costa Rica and changed forever.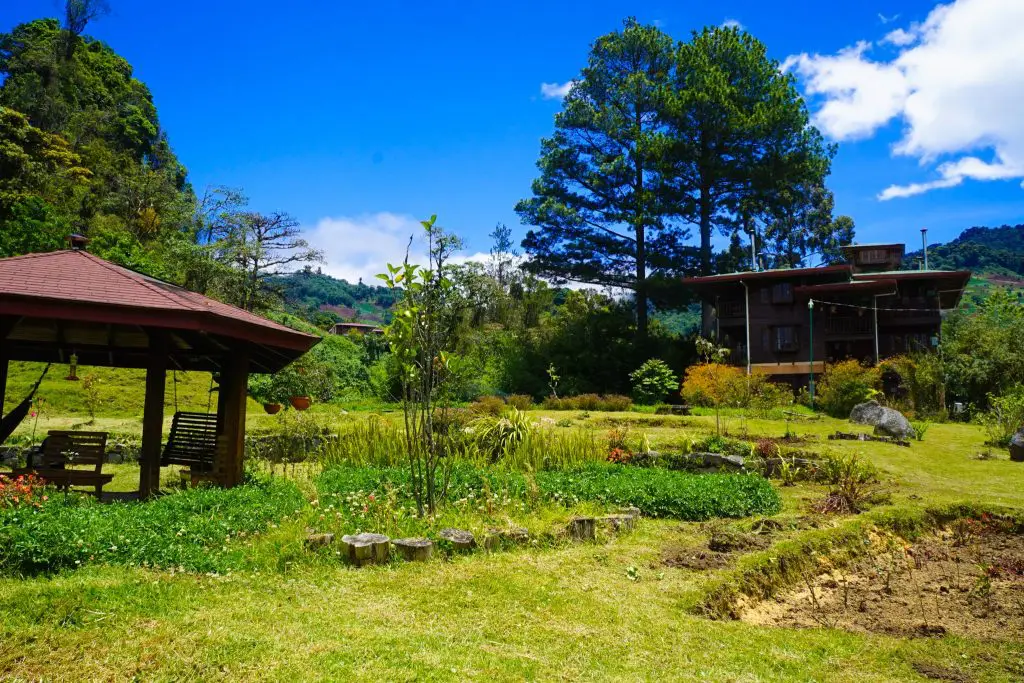 Los Quetzales EcoLodge and Spa Features and Amenities
Daily Housekeeping
Fitness Center
BBQ Facilities
Hot Spring Bath
Onsite Jacuzzi, Spa, and Sauna
Information Desk
Breakfast Buffet (excluding dorm + cabins)
Chalet Style Common Area
Restaurant With Dining Menu
Free Wifi