Films have the potential to be intoxicating and have a unique ability to carry audiences to other worlds, planets, continents, or even just a new city. Boston, Massachusetts, is one of the most captivating locations to which films can transport their audiences, and as a result, the thrilling realism stories from movies set in Boston are known around the world.
It is a historically significant city and has served for many major moments in American history, including one of the birthplaces of the American Revolution. Not only that, but Boston is a true melting pot of immigrants stemming back to the 1800s, and many of the films on this list have to do with the crossing of different cultures and lifestyles.
All of these elements have fascinated storytellers throughout the history of modern cinema, and today, the cultural wonders of Boston have been immortalized in various films resulting in a wonderfully complicated and exquisite catalog of movies set in Boston from which to pick from. Not that you would expect anything less from such a wonderfully complicated and exquisite city.
We love this because one of the reasons why we watch movies is that they are an excellent way to travel to different places while staying at home – and to determine if a destination elicits that oh-so-important spirit of wanderlust in us before ever investing in a ticket there.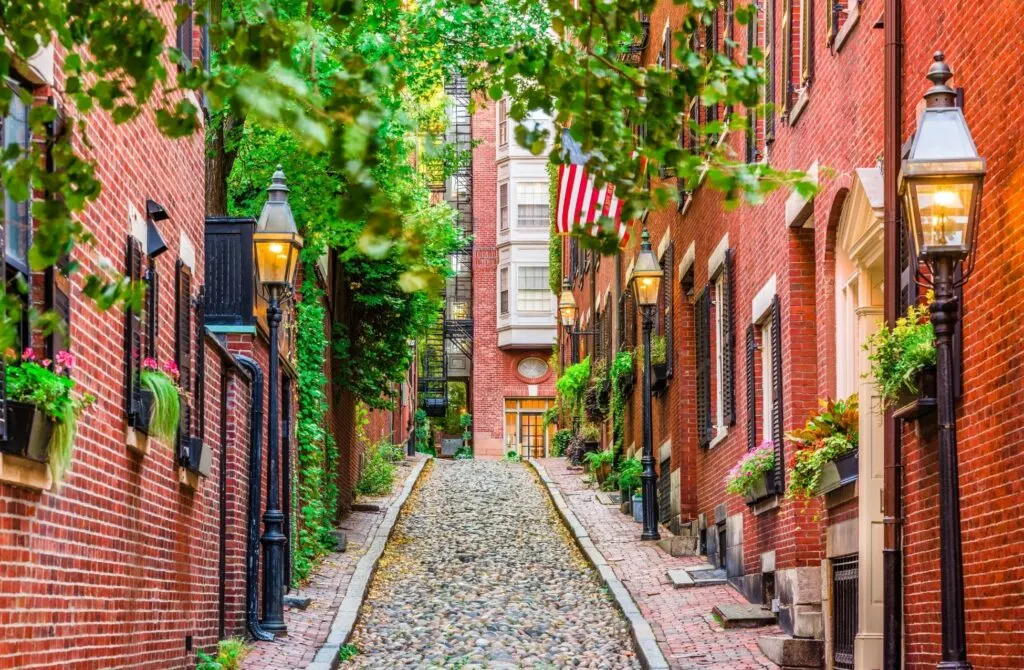 This cinematic wanderlust is what inspired us to visit Washington DC, Australia, and Japan, among many other places. Then there are those magical moments you can step out in a real-world location and feel spontaneously conveyed back inside an iconic movie setting (thus the enduring popularity of visiting Middle Earth / New Zealand or James Bond's Skyfall).
When it comes to Boston, these films will have you counting the days until you can explore the iconic things to do in Boston for yourself.
In the following paragraphs, we dive into some of Boston's best cinematic pieces and why they deserve to be watched, as well as some of the locations featured and the reasons to visit them. From auteur pieces to Hollywood hits, we share with you a list of titles to get to know this magnanimous city and unearth iconic locations that you then can visit on your next trip!
Wondering where to watch? It depends on where you live in the world and which streaming services you have. We link to the streaming service we watch on in each case - be it Netflix, Amazon Prime, Apple TV+, or elsewhere.
You can get one month free of Amazon Prime (or a 6-month trial for students) of Amazon Prime and also get immediate access to FREE Two Day shipping, Amazon Video, and Music. While you won't be charged for your free trial, you'll be upgraded to a paid membership plan automatically at the end of the trial period - though if you have already binged all these, you could just cancel before the trial ends.
Apple TV+ also has a one-week trial, and Hulu has a one-month trial (which can be bundled with Disney!). Another option might be using a VPN to access Netflix titles locked to other regions. Netflix is now available in more than 190 countries worldwide and each country has a different library and availability. US Netflix is (understandably) one of the best.
While we wish everything could just be in one place - for now, it seems these are the best streaming platforms to watch on.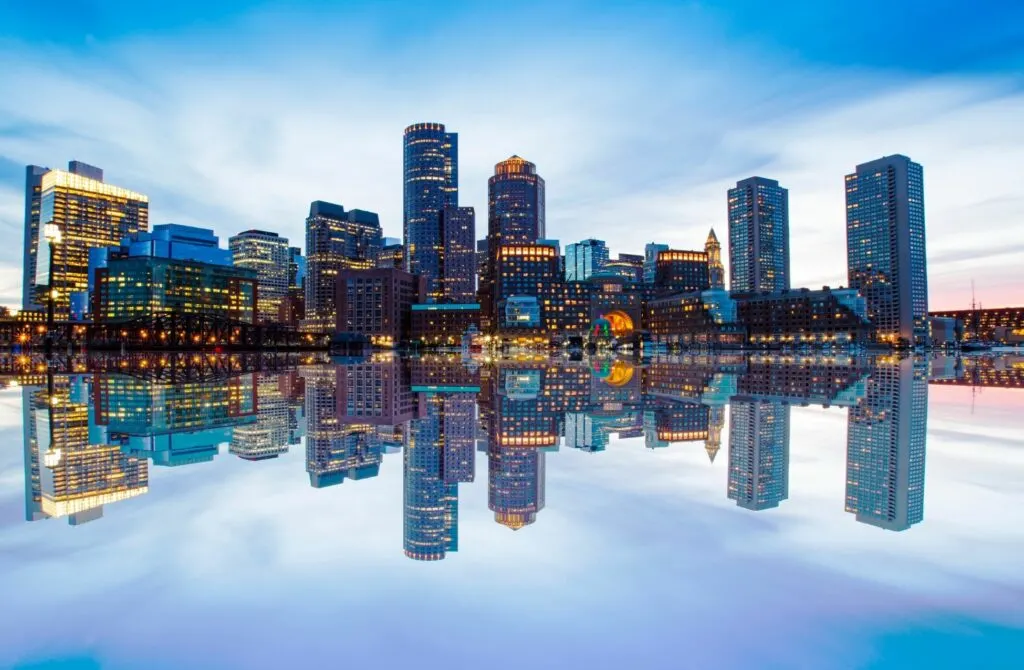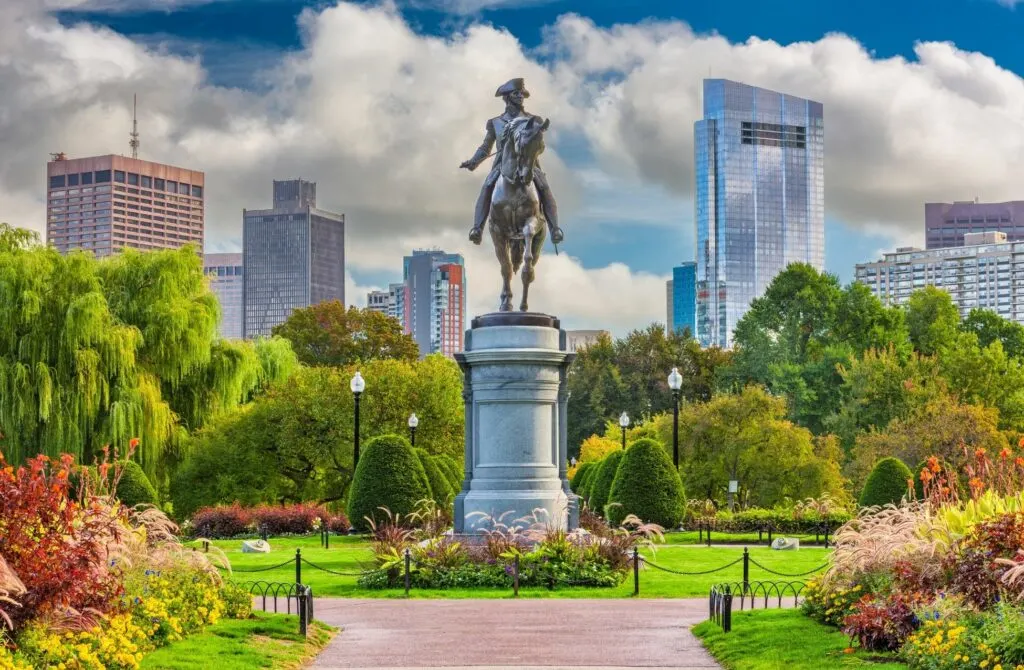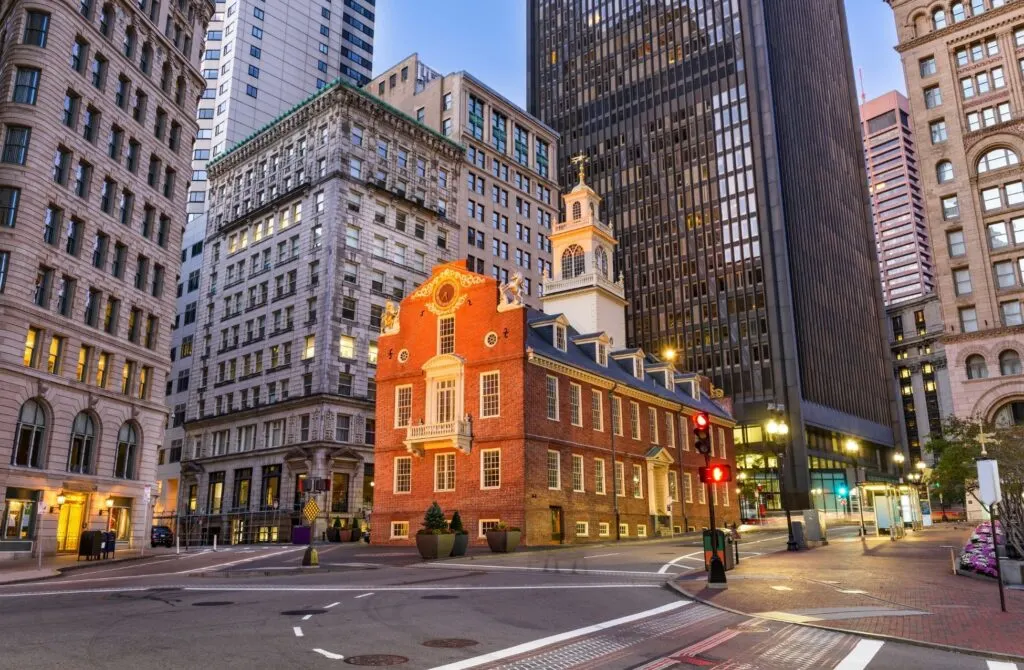 A moving story of a lost young man who tries to find his place in the world, living in an environment where he can fix any problem except the one simmering deep inside himself, until one day he finds his soul mate, who opens his mind and heart.
In terms of modern filmmaking, it is the first of many films that come out from the 1990s to encapsulate the feeling of Boston in such a masterful way. The writing and directing nails every cadence and aspect of being from Beantown.
Goodwill Hunting is simply a series of two dozen talking sequences interspersed with brief bursts of physical action. What's amazing is that the structure's stark constraints aren't immediately apparent. The cast, director, and, of course, the writing all deserve credit for this.
While the core issue is implausible, it is made to appear plausible—another sign of superb, compelling writing. In addition, the narrative of how the script was sold and developed according to the creators' wishes is intriguing. It's easily one of the more well-designed stories of recent decades, and one of the best movies set in Boston ever.
Like films of similar natures like The Departed, The Boondock Saints has a solid focus on the demographics of Irish Americans and other European immigrant subcultures that make up a large part of Boston. '
In this film. Two Irish brothers murder mafia members by mistake. They surrender and are rewarded with hero status. They see it as a divine call and begin eliminating mafia gang members one by one. Willem Dafoe portrays the investigator tasked with solving the murders, but the closer he gets to apprehending the Irish brothers, the more convinced he becomes that they are doing the right thing.
Director Troy Duffy has a distinct filming style. His nonlinear method may lead one to believe that something crucial is missing on first viewing. Especially when the film incorporates his fade to black editing. However, if you grasp what's going on, you should be able to follow the presentation.
Duffy also likes to use long speech sequences interspersed with nice strolling tracking shots and brutal violence. The narrative was fascinating and entertaining, with a lot of substance, and I applaud Troy Duffy for demonstrating that he could write a plot that was better than many movies. The film is just well-made and flows beautifully.
Mystic River is a drama worth viewing because of Eastwood's great direction and wonderful performances from the three characters. The film is divided into three portions, each of which is represented by one of the leads. Kevin Bacon provides the film's minor police procedural elements, Tim Robbins adds suspense to a whodunit narrative, and Sean Penn plays the central role in the family drama.
The picture is surprising and slow-paced throughout, taking its time to get to know the tale rather than racing through it. However, there is never a dull moment. As you'd expect, the technical detail is spot on, and the tone is well measured throughout.
To produce a picture as engaging as Mystic River, it needs exceptional performers and a director, yet everything comes together in a film that never disappoints. It is one of the many films set in Boston that use crime to transport its audience there, which has been a popular genre to use with the city as a setting.
The Departed seems to have become the poster child for Boston films. It is about an attempt to take down the Irish Mafia in South Boston; where the cops send in one of their own to enter the underground, unaware that the organization has done the same.
A professional criminal advances through the police levels as an undercover officer curry favor with the mafia lord. However, both sides quickly learn that there is a mole among them.
The Departed is still one of the most gripping films of the digital era, with a fantastic all-star ensemble to boot! Damon, DiCaprio, and Wahlberg all-star, but it's Nicholson's full-throttle anarchy that makes this frenetic cat-and-mouse thriller really unforgettable.
In many respects, it remains the only big-budget detective picture of the 2000s to come close to Zodiac's clammy agitation, with Fincher's muted subtlety and superior VFX beating it out by a mile. Even with Michael Ballhaus' Deakins-like mastery of light, this might not be Scorsese's best picture, but it may be his most stressful to watch.
Gone Baby Gone follows the story of Amanda McCready, 4, going missing from her house and the police are unable to find her; her aunt, Beatrice McCready, engages two private investigators, Patrick Kenzie and Angie Gennaro. The investigators readily state that they have no prior experience with this sort of case, but the family wants them for two reasons: they aren't cops, and they are familiar with the rough neighborhood where they all reside.
Kenzie and Gennaro are confronted with drug dealers, gangs, and pedophiles as the case continues. However, they are poised to solve the case when they are confronted with a moral issue that separates them.
This is a captivating and criminally overlooked film. The picture, which is a morality play disguised as an abduction thriller, features a strong, well-cast cast, gorgeous, dreamily-naturalistic photography, and a narrative that mixes heartbreaking character depth with piercing language. It's a fantastic, riveting picture, and it's an unexpected triumph for debut filmmaker Ben Affleck.
It's a film that feels like it has a lot of heart from Affleck, and as someone who lived in Massachusetts for such a long time, you can tell that who carefully crafted this story to make sure it is accurate to the Boston setting in which it takes place in.
The Fighter is the first of many Boston films that came out in 2010 and is a drama about the unusual journey of boxer "Irish" Micky Ward to the world light welterweight belt. His Rocky-like ascension was aided by his half-brother Dicky, a boxer-turned-trainer who recovered from a near-death experience with drugs and criminality.
This is a film that shows off the real grit of the inner city of Boston. Much like the film Creed does for Philadelphia, this shows off the fight that people from those respected cities have.
The boxing battle scenes and performances were the highlights of The Fighter. The fight sequences are fast-paced, intense, and thrilling. The characters are highly real and authentic because of the quality of the directing and storyline, not to mention the performances. The acting is fantastic.
Mark Wahlberg offers his strongest performance yet and is the film's heart, while Amy Adams is a far cry from her Enchanted image, being cruder and less contagious in a sweet sense. Christian Bale, who is just amazing, and Melissa Leo, who is also a revelation, deliver the greatest performances.
Shutter Island follows Teddy Daniels, an up-and-coming US marshal, who is sent to investigate the 1954 vanishing of a patient from Boston's Shutter Island Ashecliffe Hospital.
He'd been pushing for a position on the island for personal reasons, but he quickly fears he's been enticed there as part of a twisted plot devised by medical doctors whose unusual treatments vary from unethical to illegal to plain cruel. Teddy's sharp detective skills rapidly unearth a promising lead, but the hospital refuses him access to material that he feels will blow the case completely open.
Shutter Island is one of those movies that sticks to and with you. The film makes you doubt what you've just seen and challenges you to take another look in order to capture all of the minute nuances you believe you've missed. The film begins with a visual that puts you in the shoes of Teddy Daniels as he drives to a criminally insane facility that shelters dangerous people. He's looking for an escaped patient, but the film takes you on a crazy journey where you're not sure what's real and what's not halfway through, and that uneasy feeling lasts until the conclusion.
There is something about the chill that this film sends down your spine that makes you want to visit the area in which it is filmed and unearth some of the mysteries that lay within.
This is a film about one of the most famous people of the 2000s, Mark Zuckerberg, a Harvard graduate and computer programming whiz sits down at his computer on an autumn night in 2003 and gets to work on a new concept.
What began as a modest site among pals in his dorm room eventually becomes a global social network and a revolution in communication, thanks to a frenzy of writing and programming. Mark Zuckerberg is the world's youngest millionaire, having amassed 500 million Facebook friends in just six years. However, for this entrepreneur, success brings with it both personal and legal issues.
The Social Network is enjoyable because it concentrates on the battle between the numerous players engaged in the creation of one of the world's most popular websites. It's bang, bam, bam, with hardly enough time to catch your breath, much less become bored. Jesse Eisenberg and Andrew Garfield, two actors I usually despise, produce outstanding performances.
Fincher is clearly in his element, creating a mini-masterpiece out of the idea, and the technical values are, predictably, just fantastic. It's fantastic. Unlike the other movies set in Boston on this list, it has a real focus on Harvard University and the college atmosphere that covers Boston and the surrounding area, and it does so in a perfect way.
This is yet another film from Ben Affleck, and it is yet another great Boston film. It follows Doug MacRay, who is a seasoned robber who, unlike the rest of his gang, is seeking a way out of the game. When a bank job leads to the group kidnapping a beautiful branch manager, he takes on the responsibility of keeping an eye on her – but their growing attraction threatens to reveal Doug and his crew's identity to the FBI agent who is investigating them.
The Town is an excellent heist film that draws references to classics while being true to the history of the Charlestown neighbourhood in Boston. Affleck excels at delivering the weight required to lift us into the environment. His direction adds personality to the film, allowing it to stand out. It's not necessary to have high-octane action in every scene for it to function. Every time you see it again, Affleck pulls double duty and leads this incredible cast.
Renner is fiercely flawless, and he deserves to be recognized by the Academy. When sharing screen time with the stars, Hamm, Hall, and Lively give the vital depth that makes this film whole. Of all of these iconic Boston films, it is this one that shows off the scenery of Boston and its most famous communities like Charleston, the best out of any of them.
If any film on this list will make you want to pay a visit to the historical city, it is likely to be this one.
This might be the most important movie set in Boston ever. It is the one that looks at the grimness of the world through the lens of a major world event.
It examines the Boston Globe's relentless "Spotlight" team investigating charges of abuse in the Catholic Church; their year-long investigation reveals a decades-long cover-up at the highest echelons of Boston's religious, legal, and government establishment, sparking a worldwide tsunami of discoveries.
Spotlight took on a very weighty issue that is still very important today and did it in a captivating fashion with a strong emotional core, a strong insight that illuminates and tells of material we didn't know (leaving us astonished and extremely furious) while avoiding the trap of having too much of what we already knew. It also avoids the pitfalls of being mawkish or preachy, which it could have easily slipped into.
Despite the fact that it is a purposeful and rather slow-paced picture, it did not bore me for a second; instead of gluing me in with its great performances across the board, the way it tells its tale, its wonderfully balanced writing and pure elegance.
Again, this film is grim and often unpleasant, but it tells the story of one of the most important events in Boston since the turn of the century.
Manchester by the Sea follows the life of Lee Chandler, who is compelled to return home when his elder brother passes away to care for his 16-year-old nephew. There, he is forced to confront a traumatic history that has cut him apart from his family and the neighborhood where he grew up. What a devastatingly great look at how a person can lose so much in their life and how they overcome those obstacles.
This film looks at the life of Lee through many chapters. It breaks the story up in a nonlinear fashion, which is much easier to follow after a few story transitions. This film is about love, loss, and in general, life itself. The execution that Manchester by the Sea has is as close to flawless as you can get. It is raw and emotional. Each time you think it can't get more depressing, it continues to relentlessly stab you in the heart, and I mean that as a compliment.
Casey Affleck is as good as it gets in this film. He gets so lost within this role, and you become so invested in his story, from start to finish. The scene between Affleck and Michelle Williams towards the end will never not shatter my heart into a billion pieces. It shows this story with all of its heavy themes throughout areas in Massachusetts and Boston, and for such a dark and emotional film, it tells its story in some of the most beautiful settings in the area.
Patriots Day tells the story of one of the most harrowing events in Boston's modern history. Sgt. Tommy Saunders of the Boston Police Department is on security duty for the annual Boston Marathon on April 15, 2013, when the Tsarnaev brothers attack with homemade explosives in an act of terrorism.
As the wounded are cared for, Saunders and his buddies join forces with the FBI to figure out who was behind the attack. As the inquiry progresses, the Tsarnaev brothers understand they are on the verge of being identified and seek to depart the city in order to continue their obsessive mayhem.
Although Peter Berg isn't a prolific director, his past three films have been excellent for the style of the picture he's doing. The origins of Patriots Day are a moving tale of heroism and kindness. And Berg does a fantastic job of emphasizing it above everything else, making this a visceral experience. It does have certain flaws as a film; despite its pleasant endeavor to offer fairness to all of the characters, the screenplay swaps perspectives at various moments, which doesn't always succeed.
There are a few editing decisions that seem dubious at times. Apart from that, Berg has created an emotional experience that pays beautiful respect to Boston and the victims of the bombings. If you are someone who likes to travel to places of significant historical events, this film may very well inspire you to travel and pay tribute to one of the darker days in the history of Boston.