The landscapes of Denmark have been the backdrop for many a movie, both nationally and internationally. And it's not hard to understand why. From the beautiful (and often frozen) lakes, to renaissance castles, picturesque canals, and modern architecture buildings, Denmark has got it all.
And if you happen to enjoy snowy landscapes you are in luck, because Denmark is frequently covered in snow, and it is not uncommon for winters to last a little longer as they should.
The Danish film industry has gained notoriety over the years for its uncompromising choice of themes and aesthetics, and the creative freedom that is given to producers, directors, and actors. It is these emblematic elements, amongst others, that attract and continue to attract storytellers and filmmakers. As a result, today the spirit of Denmark has been immortalized in countless films gifting a wonderfully intricate and excellent array of movies set in Denmark.
We love this because one of the reasons why we watch movies is that they are an excellent way to travel to different places while staying at home – and to determine if a destination elicits that oh-so-important spirit of wanderlust in us before ever investing in a ticket there.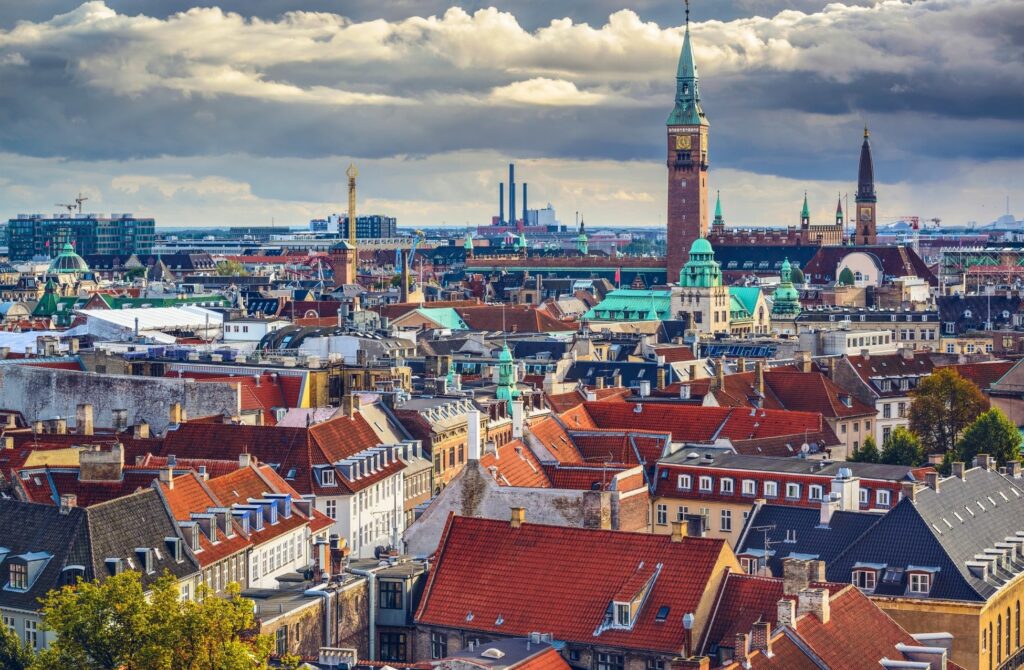 This is what motivated us to visit Maine, Scotland, and Buenos Aires – among many other places. Then there are those magnificent moments you can step out in a real-world location and feel spontaneously transported back inside an iconic movie frame (thus explaining the abiding popularity of visiting Middle Earth / New Zealand or James Bond's Skyfall).
When it comes to this Nordic country, these movies set in Denmark will have you counting the days until you can explore Copenhagen (a trendsetting capital if ever there was one) and the countries numerous other landmarks for yourself.
In the following paragraphs, we dive into some of Denmarks's best cinematic pieces and why they deserve to be watched, as well as some of the locations featured and the reasons to visit them. All these movies are set in Denmark, and most are also Danish films to get a taste of that oh-so-delicious Danish atmosphere (that you then may be able to sample for yourself on your next trip!)
Wondering where to watch? It depends on where you live in the world and which streaming services you have. We link to the streaming service we watch on in each case - be it Netflix, Amazon Prime, Apple TV+, or elsewhere.
You can get one month free of Amazon Pride (or a 6-month trial for students) of Amazon Prime and also get immediate access to FREE Two Day shipping, Amazon Video, and Music. While you won't be charged for your free trial, you'll be upgraded to a paid membership plan automatically at the end of the trial period - though if you have already binged all these, you could just cancel before the trial ends.
Apple TV+ also has a one-week trial, and Hulu has a one-month trial (which can be bundled with Disney!). Another option might be using a VPN to access Netflix titles locked to other regions. Netflix is now available in more than 190 countries worldwide and each country has a different library and availability. US Netflix is (understandably) one of the best.
While we wish everything could just be in one place - for now, it seems these are the best streaming platforms to watch on.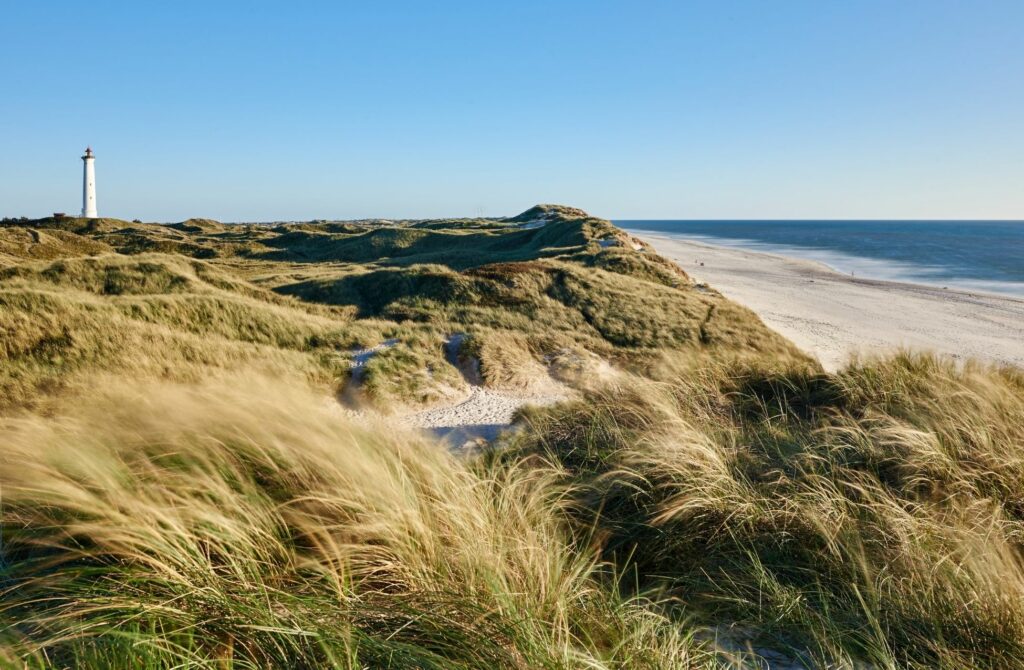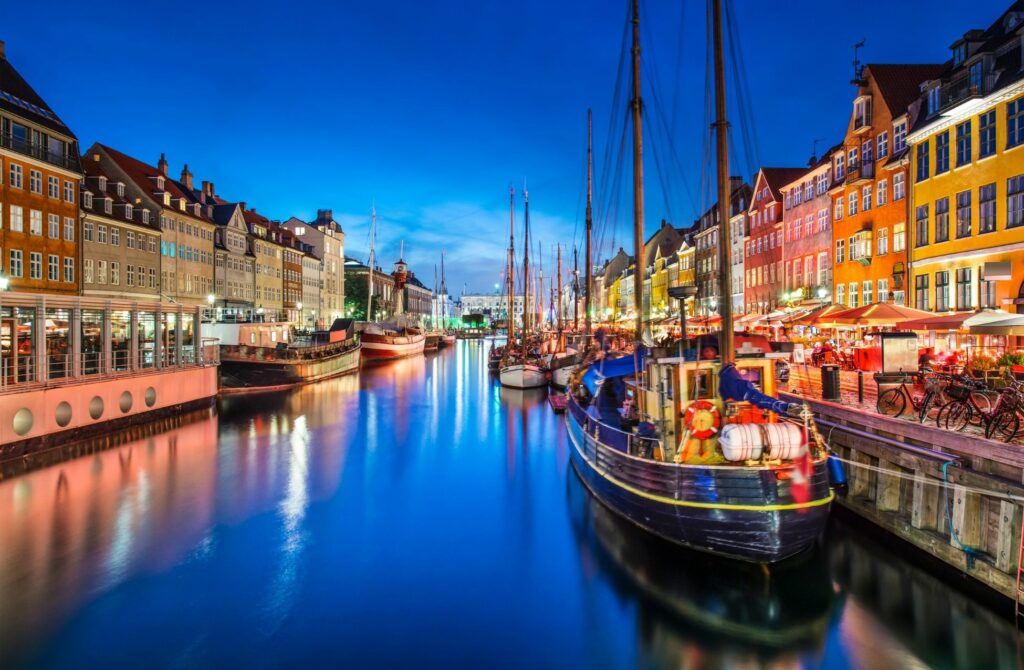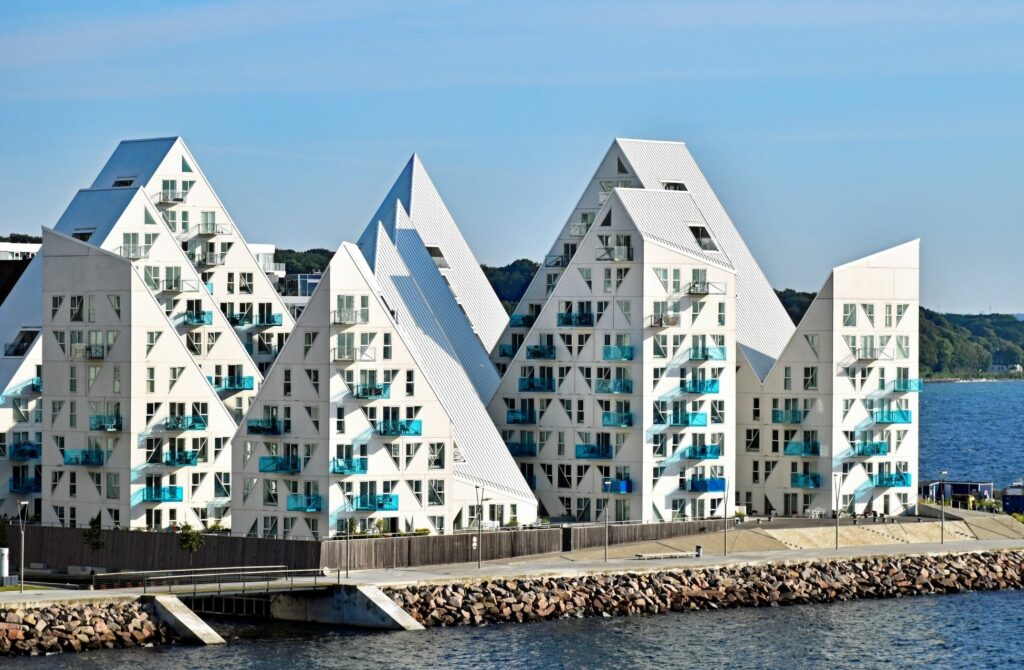 Nightwatch is a Danish thriller film directed and written by Ole Bornedal and starring Nikolaj Coster-Waldau, Kim Bodnia and Ulf Pilgaard. The movie is about law student Martin Bork (Coster-Waldau) who takes a job as a night watchman in a morgue to earn some extra money.
The night watchman that worked there before him trains Martin on his last night on the job, but won't tell him why he quit. While Martin tries his best to take advantage of the quiet nights to get some studying done, it becomes clear something inside the morgue is not quite what it seems.
Bornedal began writing the script for Nightwatch after he was inspired to make the movie during a trip he made to a morgue in Copenhagen. The film is set in Copenhagen, and was also filmed there, but not much else is known in terms of actual locations. But we felt the need to include this film in our list anyway, because it was a vital part of the resurgence of Danish films during the 1990s.
Today many still regard it as one of the finest Danish thriller films ever made. In 1997 Bornedal directed an American remake starring Ewan McGregor, Nick Nolte and Josh Brolin.
Babette's Feast is a Danish drama film directed by Gabriel Axel and starring Stéphane Audran and Jarl Kulle. It was the first Danish film to win an Oscar for Best Foreign Language Film. The movie is set in Denmark in the 19th century, where two grown sisters live in an isolated village with their father, who is a pastor. He is the founder of a strict pietistic faith community, a piety movement in the Lutheran Church.
One day a French refugee called Babette arrives in the village. The sisters take her in, where she works as a maid. After their father dies, the sisters organize a celebration in his memory. Babette manages to persuade them to be allowed to prepare the feast. And it will be a feast and celebration the villagers will not soon forget.
Babette's Feast was filmed mostly on the west coast of Denmark, in Vendsyssel, the northernmost traditional district of Denmark and Jutland. The Dragsholm Castle, a historic castle building located on the island of Zealand can be seen in the movie. Another very recognizable landmark that is in the movie is the Mårup Church, a Romanesque church located in Vendsyssel
The military scenes were shot at the garrison town of Næstved, also located on the island of Zealand. The food that was used in the movie was prepared at the Glostrup Park Hotel, located in Glostrup. The hotel itself is not seen in the movie. For a long time the hotel had a menu referencing the film, but that is no longer the case.
The Danish Girl is a British / American biographical romantic drama movie directed by Tom Hooper and written by Lucinda Coxon, based on the book of the same name by David Ebershoff. The story is somewhat inspired by the lives of Danish artists Lili Elbe and Gerda Wegener. The film stars Eddie Redmayne, Alicia Vikander and Amber Heard.
The movie is set in the 1920s, where Danish artist Einar Wegener (Redmayne) is approached by his wife Gerda to pose in women's clothes when one of her models is away. This is the start of Einar deciding to go through life as Lili Elbe and undergoing a gender reassignment in the process.
The Danish Girl was filmed in Belgium, the United Kingdom and Denmark. For the sake of this article, we will focus strictly on the Danish locations. Most of the Danish scenes were filmed in Copenhagen, the capital and most populous city of Denmark. Copenhagen City Hall can be seen in the movie, it is the headquarters of the municipal council as well as the Lord Mayor of the Copenhagen Municipality.
Another very recognizable building that you will see in the movie is the Royal Danish Theatre. This theatre was founded in 1748, first serving as the theatre of the king, and then as the theatre of the country.
The Hunt is a Danish drama film directed by Thomas Vinterberg and starring Mads Mikkelsen, Alexandra Rapaport and Thomas Bo Larsen. The film tells the story of Lucas (Mikkelsen), a man who just got divorced. He finds a new job at the local kindergarten, gets a new girlfriend, and is looking forward to his son Marcus's Christmas visit. But the Christmas spirit is nowhere to be found when Klara, a 5-year-old student, accuses Lucas of abuse.
The Kindergarten's personnel are in deep shock and suspicions about Lucas are soon echoing throughout the community. As the story spreads through the village, the small community quickly begins to disintegrate.
The Hunt was partly filmed in Gadstrup, a railway town located on the Lille Syd railway between Roskilde and Køge, in Roskilde Municipality. Local supermarket Dagli'Brugsen is where Lucas is refused service and gets tin cans thrown at him by the locals. The Høje Taastrup church, located in the town of Høje Taastrup, can also be seen in the movie as it is used as the backdrop for the Midnight Mass scene during the climax of the movie.
The hunting lodge that can be seen in the film is located in Ishøj, a town in the region Hovedstaden, and the seat of the Ishøj Municipality. The country sides as seen in the hunting scenes are located in the Holte and Tappernøje districts.
Festen is a Danish drama film directed by Thomas Vinterberg and starring Ulrich Thomsen, Henning Moritzen and Paprika Steen. The movie tells the story of Helge Klingenfeldt (Moritzen), who turns 60 and his family decides to throw a big party in his celebration.
There is still some tension within the family because of the suicide of one of Helge's daughters a few weeks earlier. But this is kept secret from the party guests as much as possible. But when son Christian (Thomsen) gives a speech after dinner, the truth about the beloved Helge comes out.
Festen was filmed in Denmark at only one location, so there is not much to tell there. But since this iconic film is such an integral part of Danish film history with it being the first Dogme 95 film, we felt like it needed to be included on this list. Dogme 95 is an artistic movement that was created by Danish directors Vinterberg and Lars von Trier and is basically a set of rules that were the basis for several movies.
The one location Festen was filmed at is Skjoldenæsholm Castle, a manor house located about 11 kilometers north-east of Ringsted. It stands on the west side of one of the many lakes present in the area. The building and its surroundings house a hotel, conference center, the Skjoldenæsholm Tram museum and a golf course.
Pelle the Conqueror is a Danish / Swedish drama film co-written and directed by Bille August, and starring Pelle Hvenegaard, Max von Sydow and Erik Paaske. The movie is based upon the novel of the same name by Danish writer Martin Andersen Nexø, published in 1910.
The film is set at the end of the 19th century, where a boat filled with Swedish emigrants arrives at Bornholm. Among the travelers are Lasse and Pelle, who are looking to work in Denmark. They manage to find work on Stengården estate but are treated inhumanely. Although Pelle speaks Danish, he is still being seen as low class. But despite all this they don't want to give up on their dream of a better life.
Filming on Pelle the Conqueror took place in various location throughout Denmark. Stengården estate, where the guys end up on is actually called Bregnegården, and is not in Bornholm at all, but in Leestrup near Præstø in the Vordingborg Municipality.
The harvest festival scene was filmed at Beldringe, a manor house and estate located about 4 kilometers southwest of Præstø. The wreck scene was filmed at Bagenkop, a town located in Langeland Municipality on the island of Langeland.
In a Better World is a Danish thriller film written by Anders Thomas Jensen, directed by Susanne Bier and starring Mikael Persbrandt, Trine Dyrholm and Ulrich Thomsen. The film is about Anton (Persbrandt), a doctor who travels back and forth between an idyllic village in Denmark and his job in an African refugee camp.
n these two completely different worlds, he and his family are confronted with conflicts that force them to make the difficult choice between revenge or forgiveness. Anton and his wife Marianne, who have two young sons, are separated and are struggling with the option of a divorce. Their oldest son, 10-year-old Elias, is bullied at school. This changes when Christian, a newly relocated classmate from London, stands up for him.
Christian's mother has passed away from cancer and he is having a hard time dealing with this loss. Elias and Christian soon become close friends, but when Elias is drawn into a dangerous act of revenge by Christian with tragic consequences, their friendship is tested and their lives are in danger.
In a Better World was filmed on the islands Funen and Langeland. The silo where Christian and Elias hide out in is located in Rudkøbing Harbor on Langeland. The boys' school, where they take their revenge on the bully, is Rudkøbing School, also located on Langeland. Svendborg railway station can be seen in the movie, it is where Anton and his son Elias meet after his return from Africa.
The station is located on Funen while the auto repair shop where a bomb goes off is located in Faaborg, an old port town on Funen.
After The Wedding is a 2006 Danish / Swedish drama film directed by Susanne Bier and starring Mads Mikkelsen, Sidse Babett Knudsen and Rolf Lassgård. The film was nominated for the Academy Award for Best Foreign Language Film.
This movie tells the story of Jacob Pedersen (Mikkelsen), who has dedicated his life to helping poor street children in India. However, Jacob's orphanage is threatened with closure due to excessive costs. Businessman Jørgen (Lassgård) comes out of nowhere with an interesting proposal: he wants to donate a million dollars to the orphanage, but in order for that to happen Jacob first has to travel to Denmark.
After the Wedding was filmed mostly in Denmark, with only a few scenes being shot in India. Krystalgade, a street located in central Copenhagen can be seen during the scenes at the hotel. Businessman Jørgen offices are located on Højbro Plads, a rectangular public square located in Copenhagen's city center. The church and cemetery scenes were filmed at Tureby Church, located in Tureby near Turebyholm manor.
The canal scenes were filmed at Ved Stranden, a canal-side public space, and street which runs along a short section of the Zealand side of Slotsholmen Canal in central Copenhagen.
Ordet is a Danish drama film directed by Carl Theodor Dreyer and starring Henrik Malberg, Emil Hass Christensen and Preben Lerdorff Rye. It is based on a play by Kaj Munk which was first performed in 1932. 'Ordet' is Danish for 'The Word' and the film was released under that title in English language territories. The film won the Golden Lion at the 16th Venice International Film Festival, and is considered to be an integral part of Danish film history.
The movie is about the three sons of devout farmer Morten (Malberg), who have widely disparate religious beliefs. The youngest son called Anders shares his father's religion, but eldest son Mikkel (Christensen) has lost his faith. The middle child Johannes (Rye) has become delusional and thinks he is the embodiment of Jesus Christ. When Mikkel's wife goes into a difficult child birth, everyone's beliefs are put to the test.
Filming on Ordet lasted for four months, of which two months were spent on a studio set, with the other two months spent on location in Vedersø, a village in West Jutland. The Borgensgaard farm was actually located at Husby Klit, a wide sandy beach with dunes. The church scenes were filmed at Madum Kirke, a church located southwest of Ulfborg in Madum Parish, Holstebro Municipality.
Around Round is a black comedy film directed by Thomas Vinterberg and starring Mads Mikkelsen, Maria Bonnevie and Thomas Bo Larsen. It is an international co-production between Denmark, Sweden and the Netherlands. Another Round won the 2021 Oscar for Best International Feature Film, as well as several European film awards.
The movie tells the story of Martin and three of his friends, all tired high school teachers, who believe there is a theory that we should all be born with a proportion of alcohol in our blood. That humble intoxication opens our minds to the world around us, lessens our problems and increases our creativity, or see they believe. The four friends embark on an experiment to maintain a constant level of intoxication throughout the day.
If Churchill won World War II with a heavy alcohol addiction, who knows what a few drops could do for them and their students? The first results are positive and the small project of the teachers gets elevated to a real academic study that produces results.
Another Round was filmed in Denmark, mostly in and around Copenhagen. Aurehøj Gymnasium is featured in the movie, it is a high school known for its versatile music life, located in Gentofte, north of Copenhagen. The harbor scenes were filmed at Nordre Toldbod, a waterfront area in Copenhagen, located at the north end of Larsens Plads and just south of Kastellet. The restaurant scene was shot at the Lumskebugten restaurant, also located in Copenhagen.
And that's a wrap on our list of ten great movies set in Denmark. Watching these movies will give you a small glimpse of the Scandinavian way of life, and will surely inspire you to finally plan that trip you were putting off for way too long. And why not? While in Denmark you will surely enjoy the rich Danish culture scene, the stunning landscapes, and the vivid nightlife.