Pristina in Kosovo (also Prishtinë and Prishtina) is one of the most energetic capitals in the Balkans, fueled by the youngest population in Europe, many international students and a desire to move on from its recent past.
Therefore it should come as no surprise that there are so many intriguing things to do in Pristina.
While known to most of the outside world only in the context of the 1998-1999 war and NATO bombing of Yugoslavia (or occasionally more recent news clips about tensions with Serbia), Kosovo is certainly moving on – and Pristina has taken up its role as one of the world's newest capitals with zeal.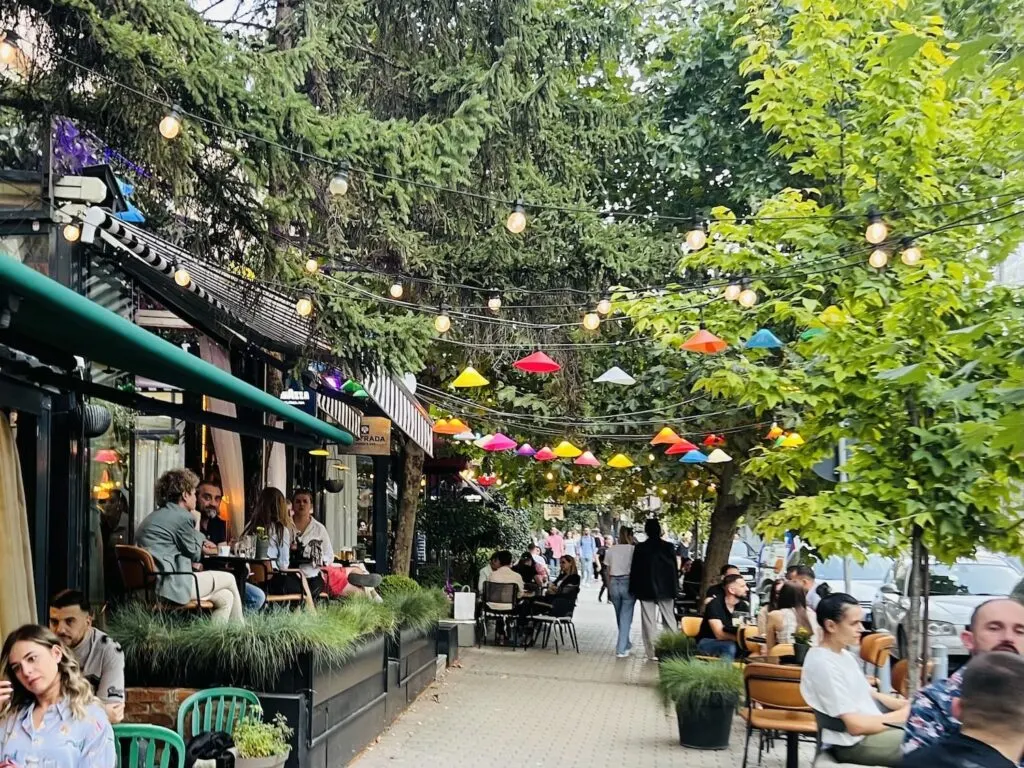 A city in transition, Pristina is awash with development funded largely by expatriate donations that what to see the capital of their new nation thrive. And it is this feeling of being alive that makes Pristina such an addictive travel destination, one in which the main attractions are not monotonous museums or cliched tourist traps but rather the people and the culture.
You will be fascinated by the daily lives of the local people, from old men drinking Turkish coffee in the many cozy cafes in the city center to families and lovers out for xhiro each evening after the sunsets. everywhere you go, something unexplored and extraordinary draws your attention. Not to mention the proliferation of bars and beers – yes, dispute the majority-Muslim population here, alcohol is a present and daily part of life in most places. Locals order and consume it freely, and are social drinkers – as long as alcohol keeps them healthy and happy!
Pristina isn't a city you will fall in love with at first sight – but one of will slowly grow on you as you explore its alleys and neighborhoods, and come to get a sense of its pride, vigor for life, and hidden beauty. You experience moments of pure elation in this unanticipated foodie hub as you discover cafes, restaurants, bars, and clubs more beautiful and delectable than you ever imagined.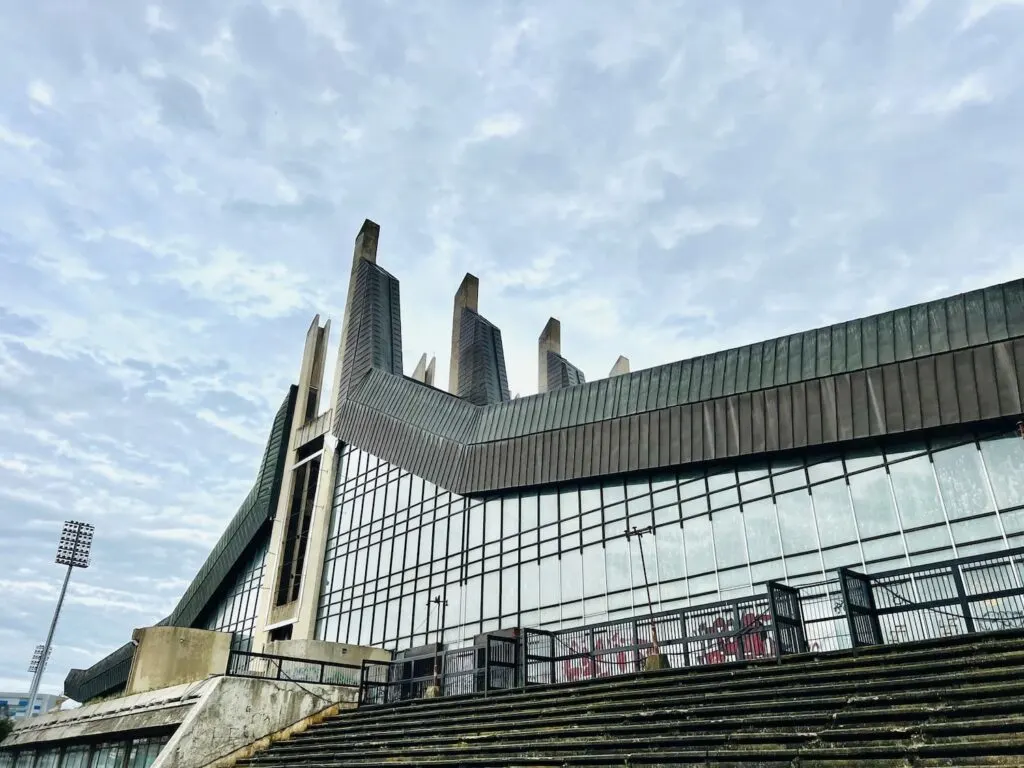 Though there will also be somber moments as you pass NATO troops on the street, see memorials to war and realize that despite it being over 20 years since the war (and promises from Brussels), Kosovo remains the only country in continental Europe besides Russia and Belarus outside the E.U.'s visa-free zone.
Pristina is a dynamic city, and visiting all of these top things to do in Pristina will undoubtedly help you to understand further. However, if you truly want to understand the city and its distinctive history and culture better, there are always the fascinating and in-depth tours offered by Kosovo Walker. We were in love with the vibe of Pristina before our tours, but after – we were obsessed and planning our next visit!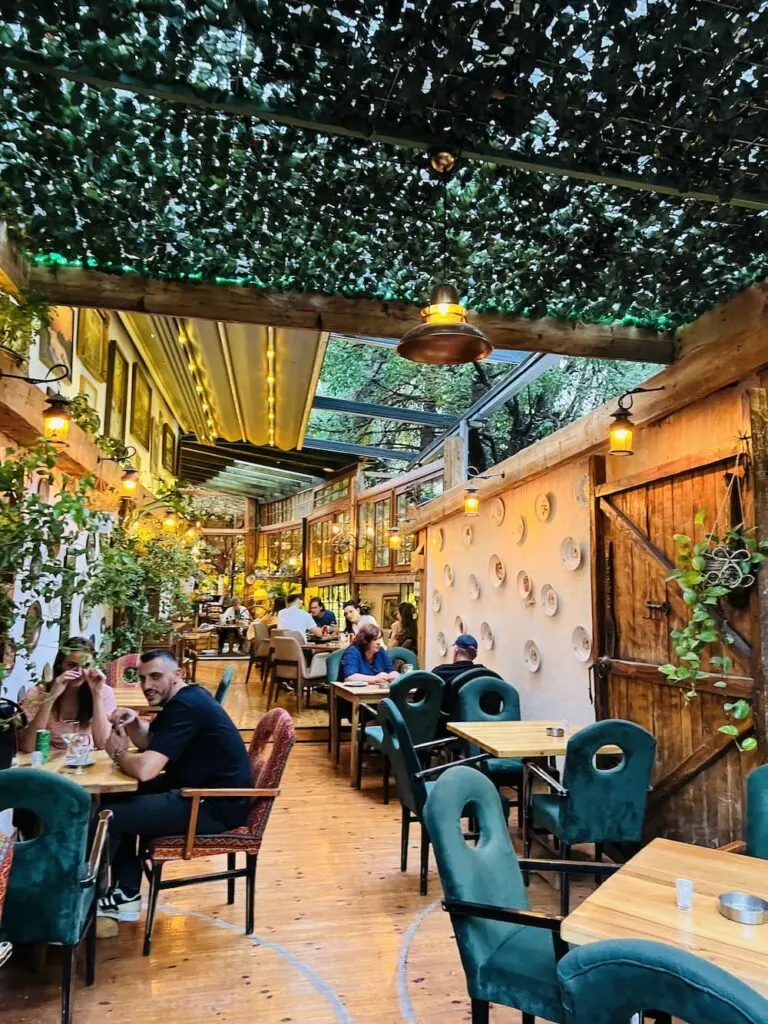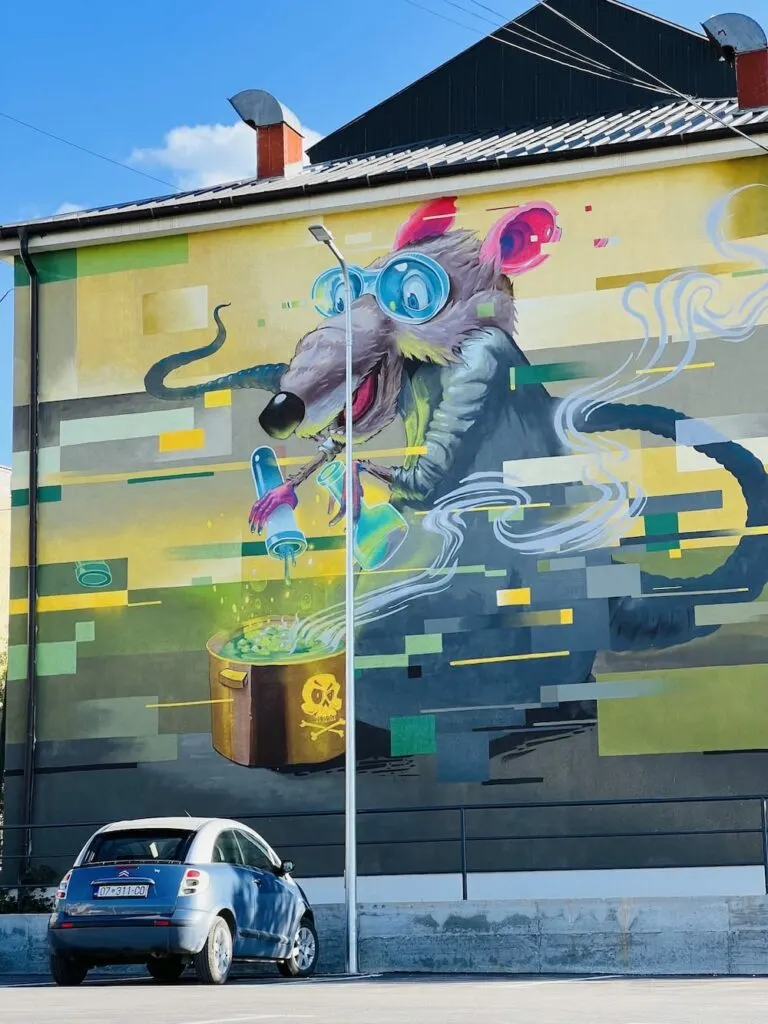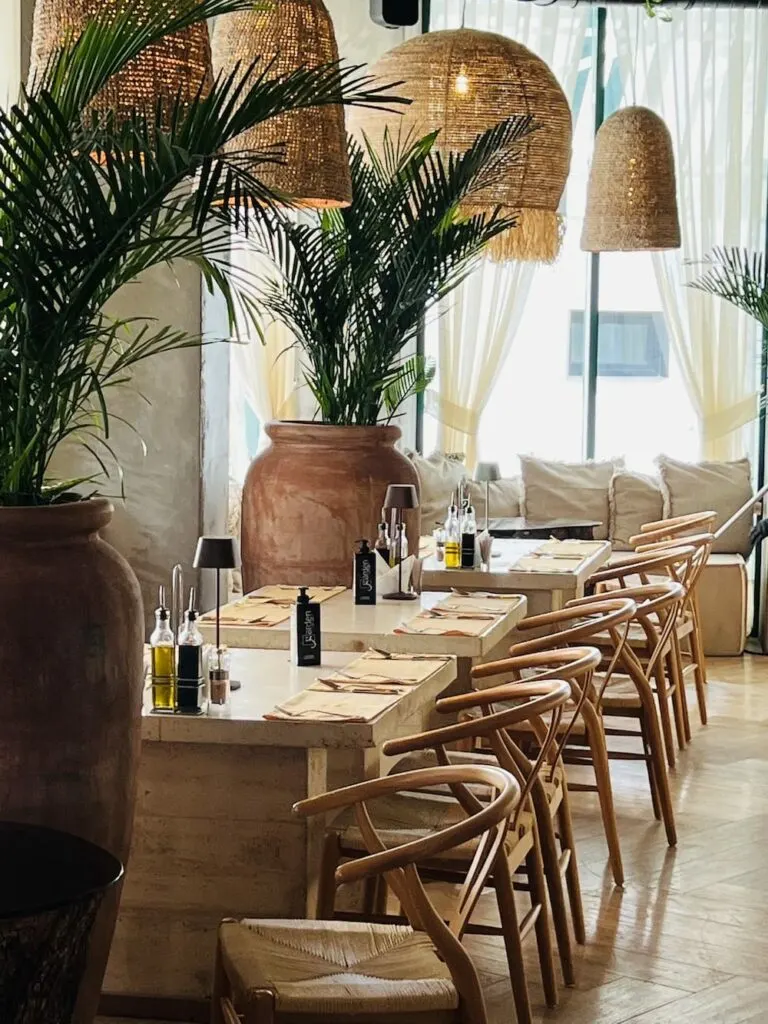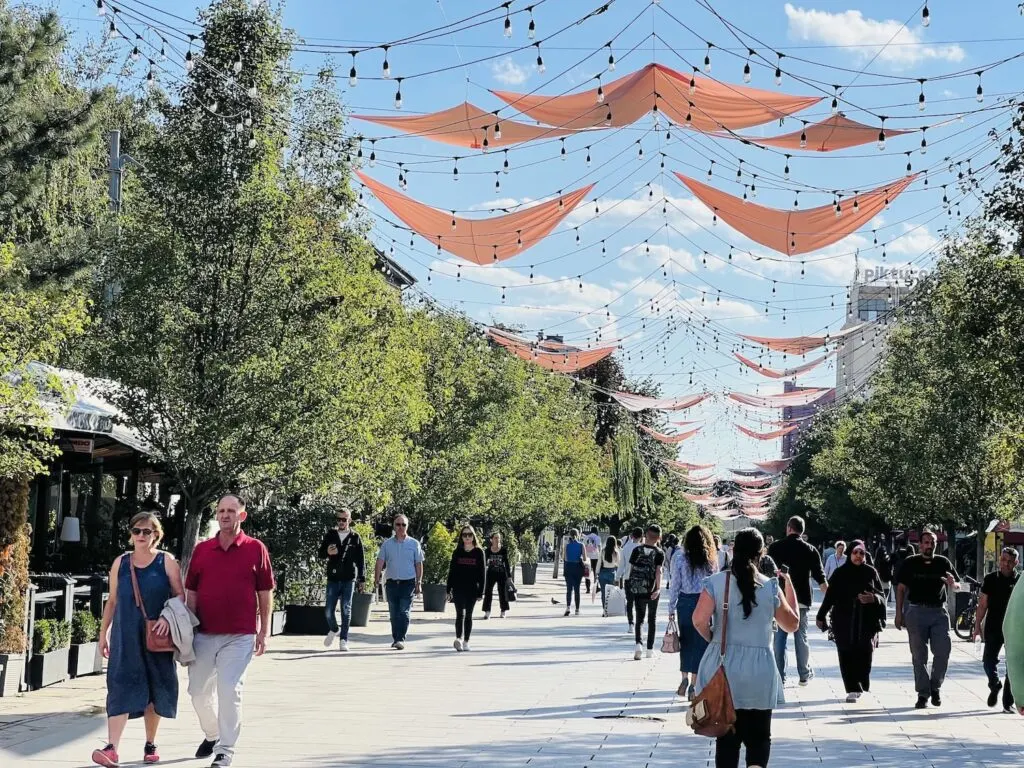 1. Food Tour
Unless this is your first time out of your homeland, you will undoubtedly know that one of the best ways to understand a new culture is through their food. So, when it comes to one of the best things to do in Pristina, taking a traditional food tour here was high on our list. Thankfully discovering the best of Kosovan cuisine was made easy with under the expert guidance of Kosovo Walker.
As you will learn on this traditional food tour, the combination of Ottoman and Mediterranean influence means that Kosovo food is as diverse as it is delicious. On this four-hour gastronomic journey, we worked our way through both the old and new towns of Kosovo to spots you definitely wouldn't find yourself – and tried the food you would never consider ordering. One thing that really stood else to us on this tour was the cornucopia of gorgeous restaurants, cafes and bars in Pristina (more per capita than Paris, according to locals) – and most were hidden away with unassuming street entrances and narrow corridors that open up into dreamy courtyards.
While trying incredible delicacies such as fried doughnuts with ajvar, stuffed peppers, mezze platters, Turkish coffee, Kosovar beer and more, we also got to learn about Pristina, its history and the present day. As well as getting heaps of insider tips for the remainder of our time in Pristina and Kosovo. We cannot recommend this traditional food tour with Kosovo Walker highly enough, and we can't wait to get back and try their local farmer food tour, gourmet tour, wine tour – we could go on. Pristina is just that much of a gastronomical delight …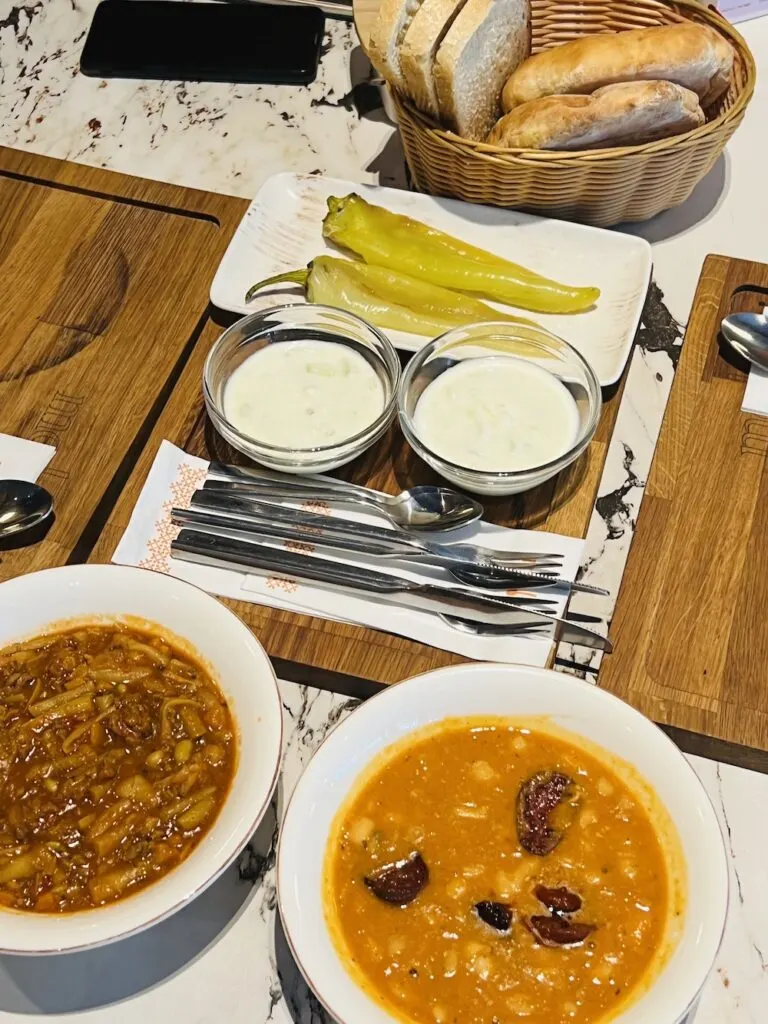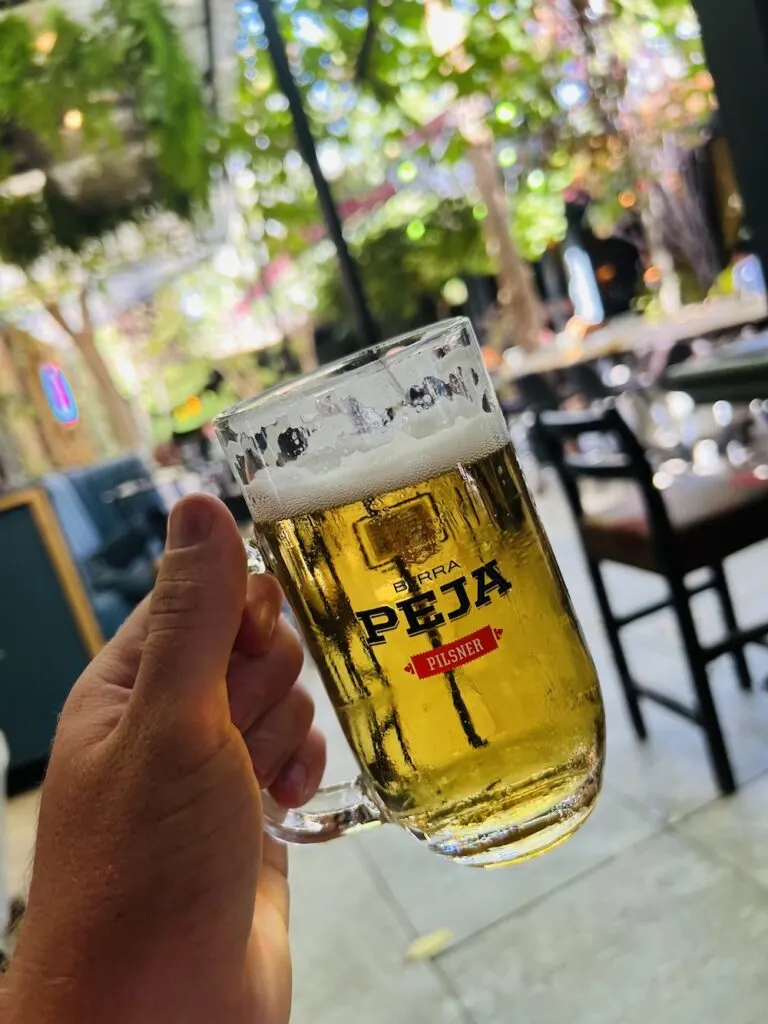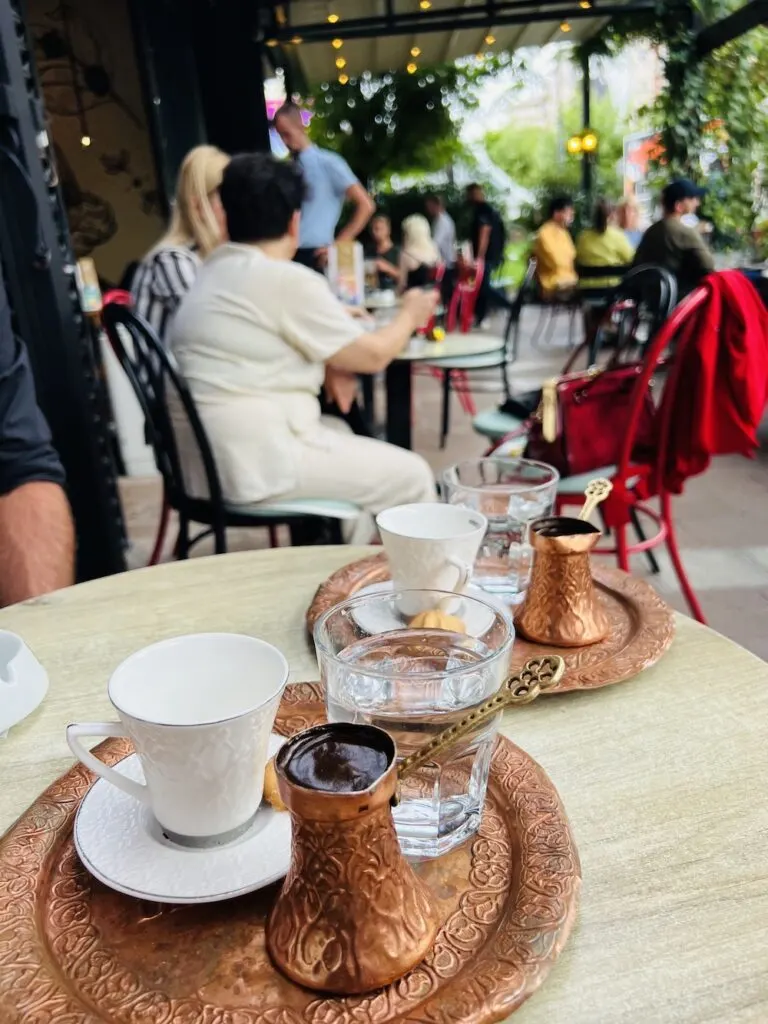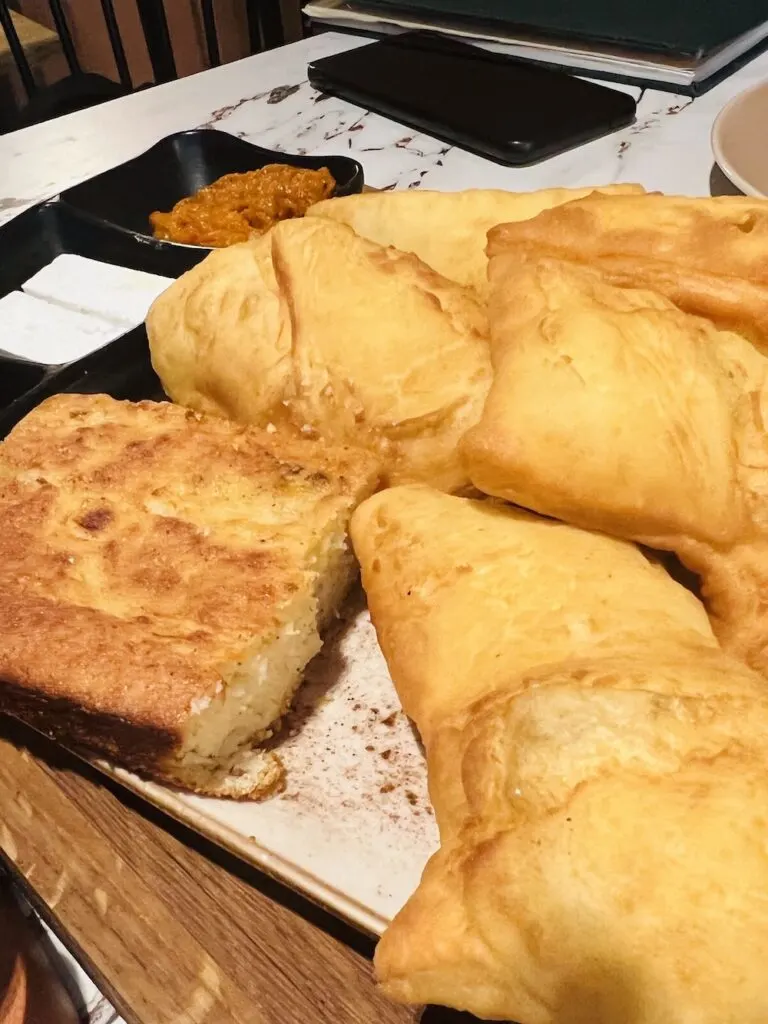 2. The Nightlife Of Pristina
As we have already established, Pristina is a youthful city – the youngest in Europe infact – and this, combined with its high international student population, means the nightlife here is some of the best in Europe and shouldn't be skipped by nocturnal party animals.
There are many bars and lounges to sip coffee, beer, wine and raki and get ready for a night out – and covering them all would necessitate a whole separate article. If you are paralyzed with choice, Raki Street is always a popular spot for young people in Pristina to start the night out, and its taverns are typically filled with young people each Wednesday, Friday and Saturday night.
After you are sufficiently inebriated, Zone Club is the place to go; it's the largest nightclub in Kosovo, home to regular international D.J.s and the biggest parties in Pristina. Located in the Zona Industriale in an abandoned warehouse for the summer season and the heart of the city for winter.
This multi-level techno, rap, electronica and pop space is open till 7am on the weekends, meaning you can party all night – and morning – long. For those wanting a more elegant affair, Rooftop 13 in the Grand Hotel offers a panoramic view of the city, external garden terraces and a lively dancefloor while Termokiss is worth a look into for its alternative club events and cultural nights.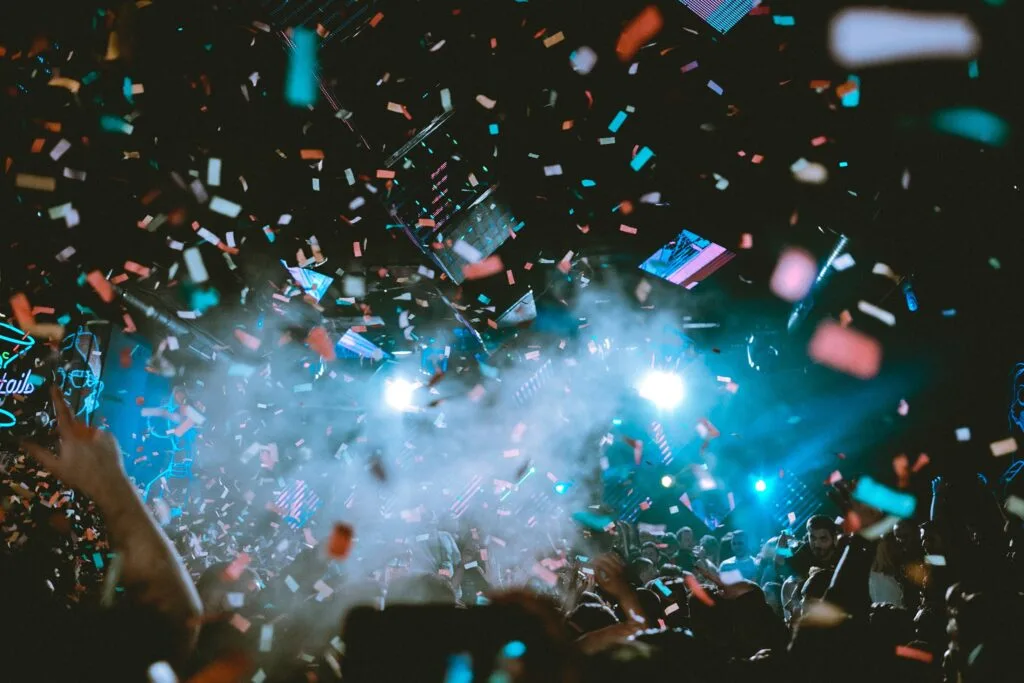 3. Hotel MANAMI
While exploring all of these great things to do in Pristina, you will need somewhere to relax and recharge – and for this, I recommend the tantalizing Hotel MANAMI. Offering the celebrity treatment with world-class service at very affordable prices (by international standards), this hotel is sexy, sleek, stylish and sublimely located just off Mother Teresa Boulevard (the main pedestrian street in Pristina).
Hotel MANAMI is a luxury accommodation with a refined bar, free private parking and a shared lounge. There is also a 24-hour front desk and room service, fast Wi-Fi and daily breakfast. The spacious and well-appointed rooms offer large, luxurious beds you will struggle to leave, rainfall showers and plenty of solitude from the outside world.
The best place to stay while in Pristina; however, I can also recommend Garden Downtown Prishtina if you are looking for more of a budget stay or ODA Hostel for backpackers after a more social vibe.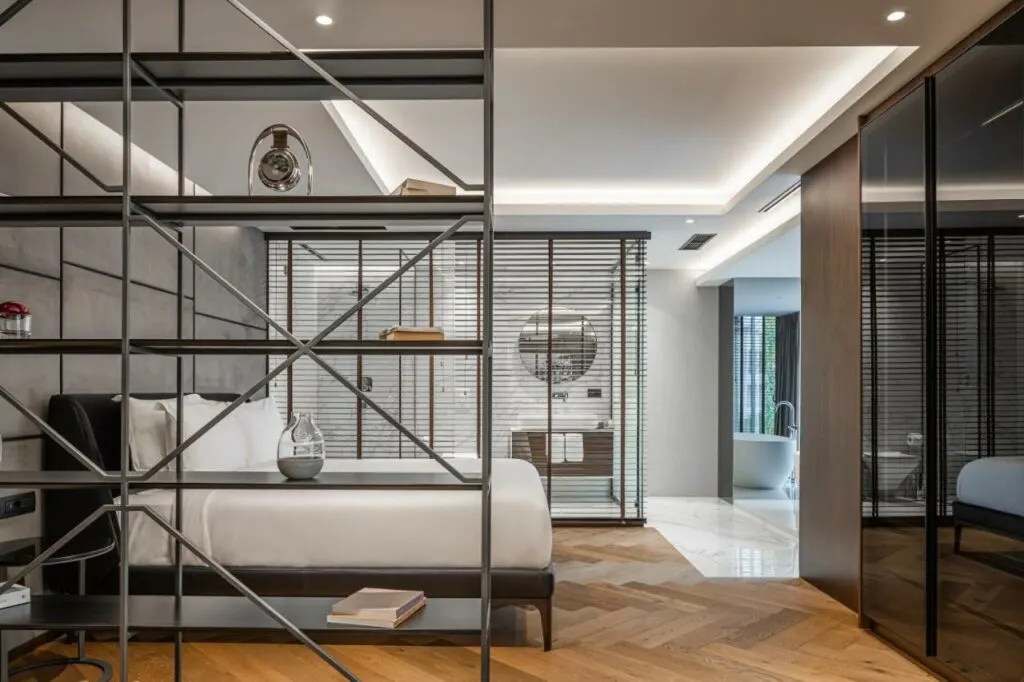 4. Green Market
While the Old Bazaar of Pristina was sadly destroyed during the 1950s and 1960s, following the modernization slogan of "Destroy the old, build the new", there is still traces of its former existence, such as the Bazaar Mosque and ruins of the Bazaar Hammam. It also is kept alive in spirit with the open-air Green Market, where a brisk trade in fresh local produce is done every day.
For those who love people-watching or trying out new and exotic produce, the Green Market in Pristina is the place to explore in the mid-morning, when locals barter for the freshest fruit and vegetables and many restaurateurs are stocking up for the day ahead.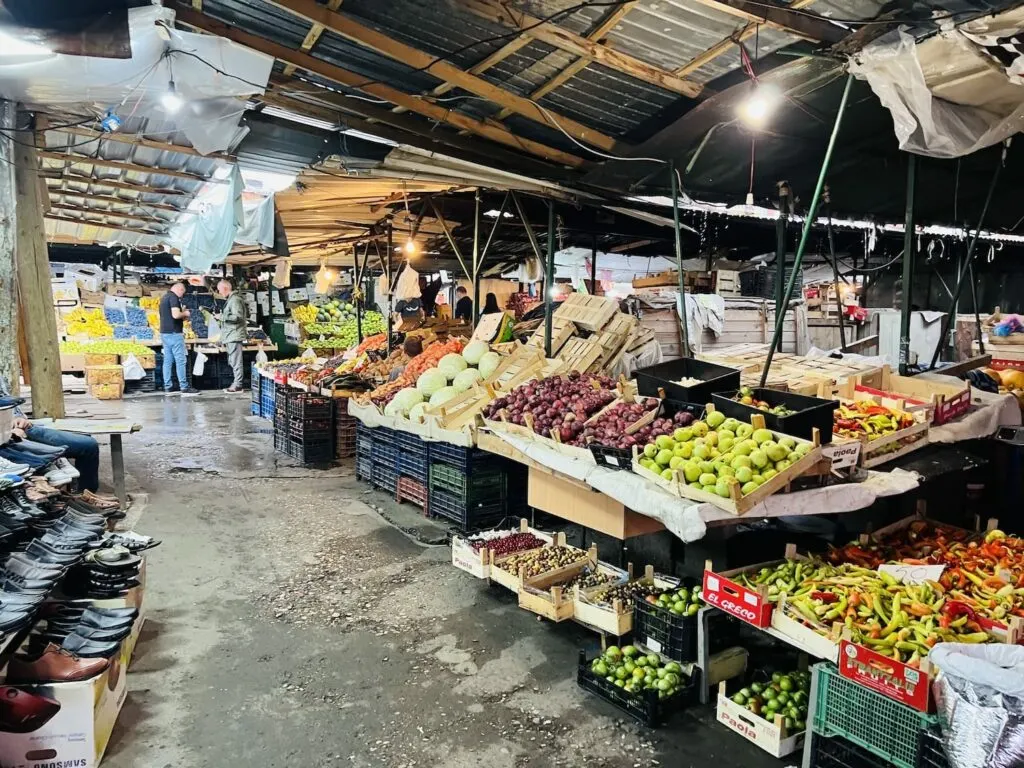 5. Mosques Of Pristina
Kosovo is a Muslim-majority country, so it should come as no surprise that one of the top things to do in Pristina is visit a mosque. About one-third of the city's mosque was destroyed during the 1998-99 conflict, leaving about 200 mosques after the war in 1999, but today, there are more than 800. It is estimated that a new mosque is built every month!
For tourists, the most interesting mosques in Pristina are the King's Mosque, the Mosque of Pirinaz and the Bazaar Mosque.
The King's Mosque, built in the years 1460-1461, is located in the heart of the old city center and is the largest and most prominent mosque in Pristina. Pirinaz Mosque was constructed of the same stone as the King's Mosque but built around hundred years later. The Bazaar Mosque was built to commemorate the victory of the Ottoman forces in 1389 and is the oldest building in Pristina today (and one of the last reminders of the Old Bazaar that once surrounded it).
In general, Kosovo Muslims do not characterize their national identity through religion but via their language and typically have a relatively relaxed approach towards observing the forms of Islam. Especially when compared to places like Iran or the United Arab Emirates. This is to say; you should feel comfortable exploring the mosques of Pristina (just like you might be in a church) and will be welcomed by locals – but you should dress conservatively and avoid entering during prayer times.
You are typically free to walk around and take as many photos as you like (just not of people) in the mosques of Pristina and Kosovo, but do follow any other signs or rules that might be in place.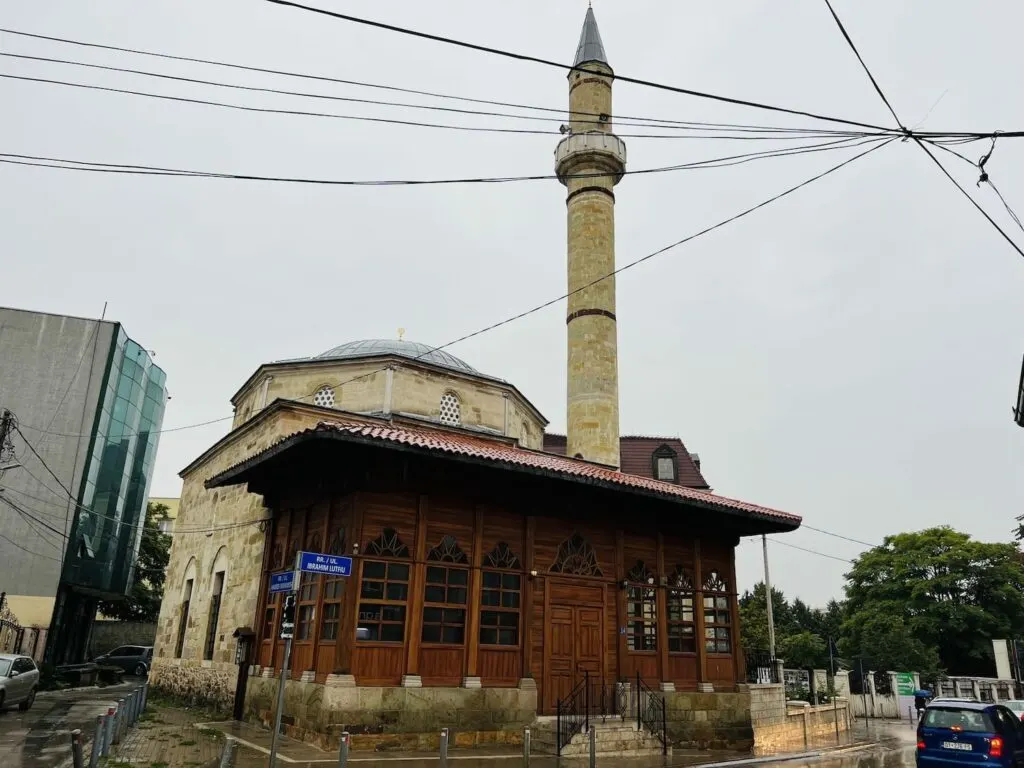 6. Kosovo Museum
The Kosovo Museum in Pristina is the national museum of the country attempts to unpack the history of Kosovo; however, the many, many empty cabinets here indicate that there is still a long way to go. Serbia is estimated to have forcibly removed 1248 artifacts from Kosovo during the 1998-99 war, and thus far has only returned one.
Perversely, these artifacts are now exhibited in Serbia's main museums – and countless others have been stolen. Seven artifacts dating as far back as 4,000 BC were returned by Germany after discovering the pieces in a sports bag belonging to two Serbs in an unrelated raid and are now on display.
Entrance is free, and the building it is housed in is surprisingly regal, with Austro-Hungarian architecture dating back to 1885/6 and was originally used for military purposes. As well as exhibits on antiquities, upstairs, there are many exhibits about the 1999 war and a mock signing of their independence document with flags around the room in chronological order of recognition of Kosovo.
Interestingly, either Afghanistan or Costa Rica was the first to recognize Kosovo (Afghanistan by formal paperwork and Costa Rica by phone verbally). The USA was third after Taiwan, though since 8 counties recognized the next day officially, it's more a matter of the efficiency of getting the paperwork back.
There is also the world's largest staple mosaic, with more than 1.5 million stables depicting Mother Theresa and the words "Peace Begins With A Smile".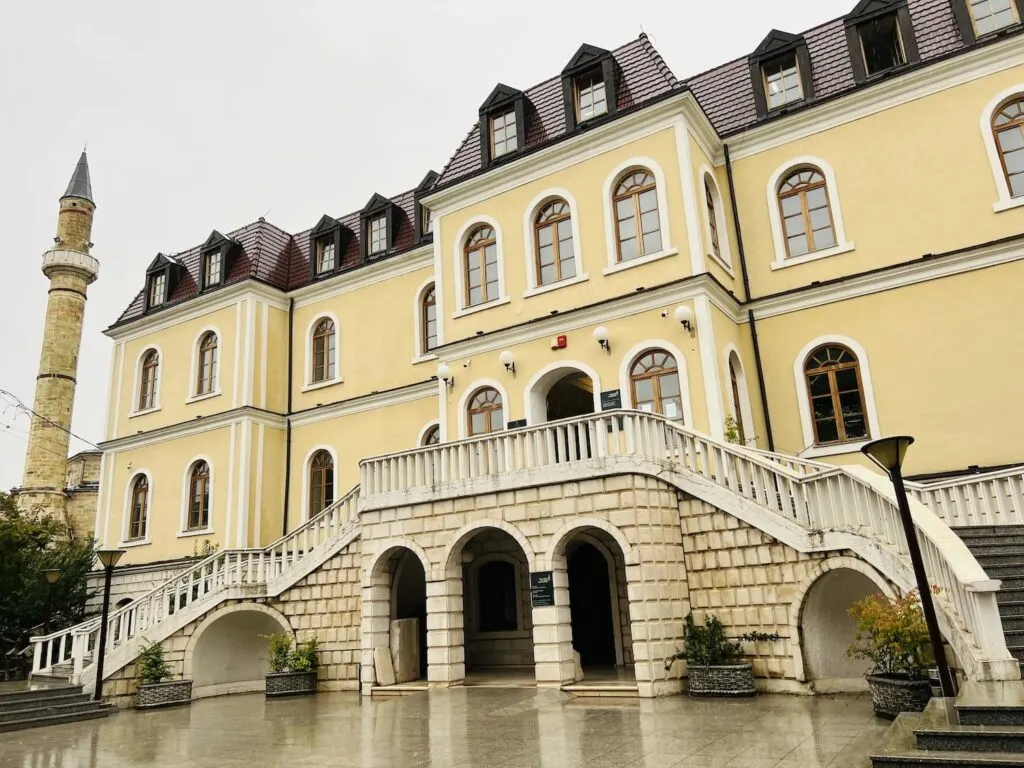 7. Hertica House
When the socialist republic of Yugoslavia began to break apart in the early 1990s, the Serbian regime launched a campaign to prevent Kosovo Albanians from participating in public life. Albanian employees were expelled from the public service; media outlets were silenced; schools closed their doors to Albanians, and universities were shut down.
Even hospitals refused access to Albanians.
In response, a parallel public service was established in private housing, and the Hertica House was one such place. As one of the few remaining family homes to have served as a school, many would Hertica House – in ruins since its destruction by Serbian troops in 1999 – to serve as the site for this museum, but for now, it is only open by private appointment or special exhibitions. We were able to visit through our Kosovo Walker War Tour, and highlight recommends you do.
To help Sami Frashri High School students and staff continue their studies after the closure of their school, Mehmet Aliu-Hertica offered his three-story home to them in 1990. From then until the end of 1998, the house served as a school, holding lessons in shifts that changed every 30 minutes from the morning until the evening.
Visiting Hertica House promises to be an emotionally taxing experience, not only because it involves children and the fundamental right to education, but due to the destruction bought up this peaceful, non-violent method of protest – and at this time, simply speaking Albanian and trying to keep your cultural heritage was seen as an act of protest by Serbian.
However, it is also a visit that inspires faith in the tenacity of the human spirit and speaks to the kindness of people. You will learn here how the "school' was due to be the family house, but (as one of the daughters today told us) their father decided to allow it to be used for educated just weeks before it was due for completion.
As a result, the family of 18 sacrificed their home and comfort, choosing to live in a cramped small 4-bedroom house nearby for another decade, all in the belief that Kosovo Albanians deserved somewhere to continue learning. A very moving site and one that deserves to be protected by the state so that it can continue to be experienced in the future.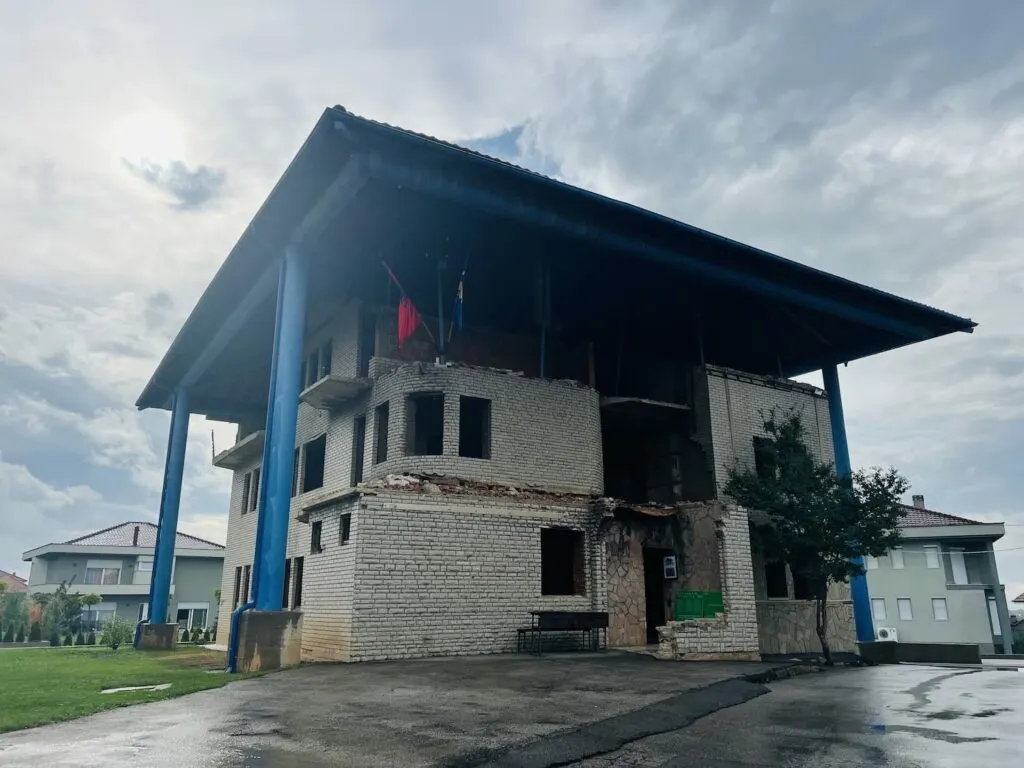 8. Germia Park
Germia Park is an extensive, exquisite park in the eastern part of the city of Prishtina and makes a wonderful place to relax and explore for the day. As much as we loved Pristina, sometimes you just want to get away from city life and enjoy national, and this 62-square kilometer park offers plenty of opportunities for walking, cycling, relaxing, swimming and more in the seemingly endless oak and beech forests and well-kept paths.
While the hiking routes offer varying gradations for a pleasant trekking experience, the park trails are paved and comparatively level. There is also an inviting swimming pool at the entrance to the park and plenty of traditional restaurants if you get peckish. Nature lovers will also be delighted to know there are 63 animal species here and around 600 plant species.
9. Soma Book Station
Pristina is a young, creative and progressive city – the only kind of place that could nurture into existence something as unusual and quirky as Soma Book Station.
Part cafe, part bar, part library, Soma Book Station is situated in a house where time and space are nothing but words, and everyone is encouraged to indulge in absurdity, read, meet new people, discover something new, eat, drink and fall in love. Located in a beautifully preserved old red brick building that not long ago was in ruins today.
Soma offers greenery and sanctuary (followed by the aroma of food and coffee) by day, while by night, it transforms into the place to be; where patrons sip on a hand-crafted cocktail while being exposed to new music with everything from rock and roll, jazz, blues, indie, experimental electronic and hip hop and more. Soma Book Station deserves to be one of the top things to do in Pristina because it truly offers something for everyone, from books, L.P.s and movies to delicious food and drinks, inspired design and late-night vibes.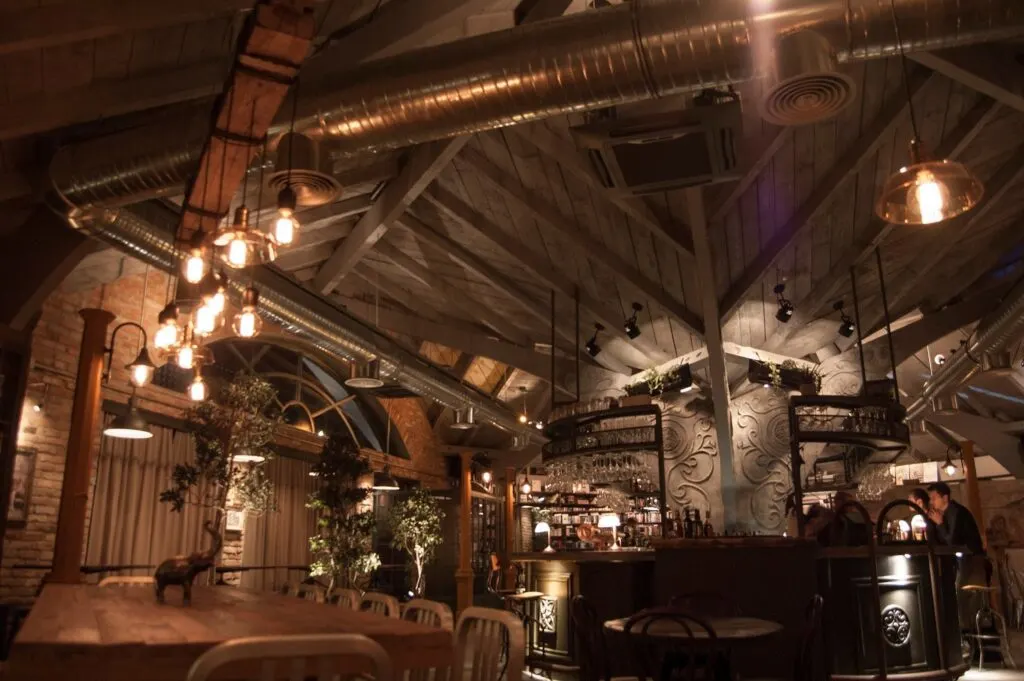 10. Liburnia
One of the most authentic Kosovan restaurants in Pristina, Restaurant Liburnia, was our favorite dining experience in a city filled with exceptional dining. Located in an old house from the Ottoman period converted into a restaurant, it is full of plants, timber and stone with rustic vibes completed with a wood-fired oven and vintage decor.
All the dishes we tried were exceptional, but the chicken with peaches and chili was a favorite, along with the homemade bread and country sausage dish. The meat was so tender, and the sauce's unique flavor will live on in your memories – as with the ethereal ambiance of Liburnia.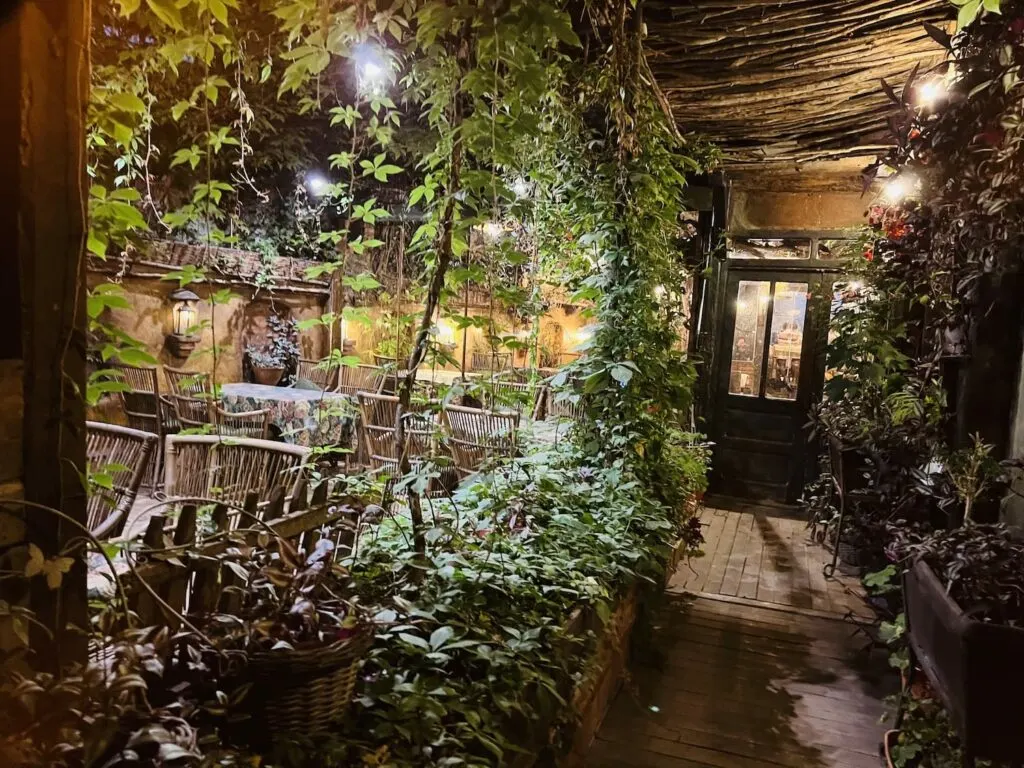 11. Ethnographic Museum
One of the oldest surviving buildings in Kosovo, visiting the Ethnological Museum is one of the best things to do in Pristina if you wish to understand more about the lifestyle of the Ottoman Kosovo era.
The complex has been recently renovated and made up of one small annex, and a larger house is so rich in history and culture because it is one of the last structures that still stand from Pristina's Old Bazaar. In the Ottoman style, this unique stone and wood structure served as the Gjinolli family's residence for a lengthy peri before it was turned into a museum.
The structure housed a natural history museum before 1990, but since 2003, it has been furnished with utensils from Kosovo's Ottoman era. Currently, Kosovo's historical and traditional garments are on display in the Ethnological Museum, and it has been a registered monument since 2016.
The Ethnological Museum exhibits not just overarching cultural ideals of the period but also specific depictions of how families here used to live, what they wore, and objects and weapons that help us understand what life was like for Kosovars in earlier ages. Each room conveys the commonplace, everyday tale of a typical household. The expositions, which are decorated with conventional carpeting and simple objects, highlight the resourcefulness of Kosovar society.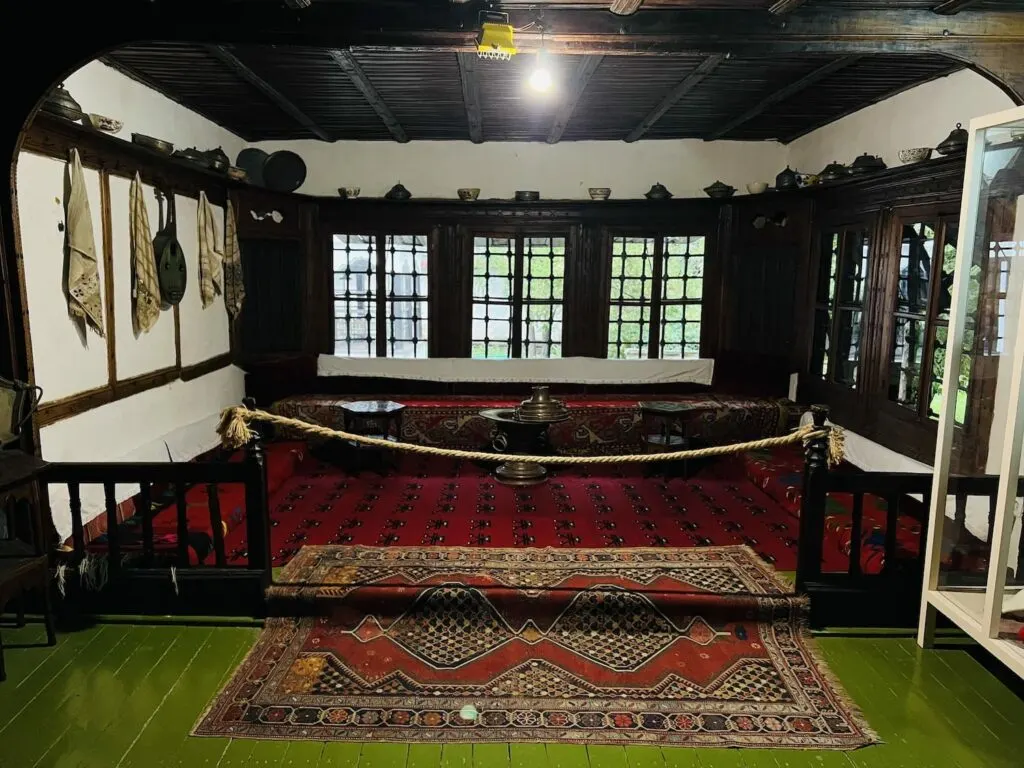 12. Hera Rooftop
When visiting any new city, one of the first things we do is seek out a good vantage point to get the lay of the land. Even though Pristina is located in a valley, there are surprisingly few places to do this – however, thankfully, visiting Hera Rooftop provides the perfect solution.
The glitzy rooftop lounge of the 8th floor Hotel Sirius, a visit here, offers contemporary specialties prepared by the meticulous chef and high-quality drinks endowed with a glorious view of Pristina. Should you want a more lively and imbibed experience, Bar 9 has opened here too – one level up – and is easily the best rooftop bar in Pristina.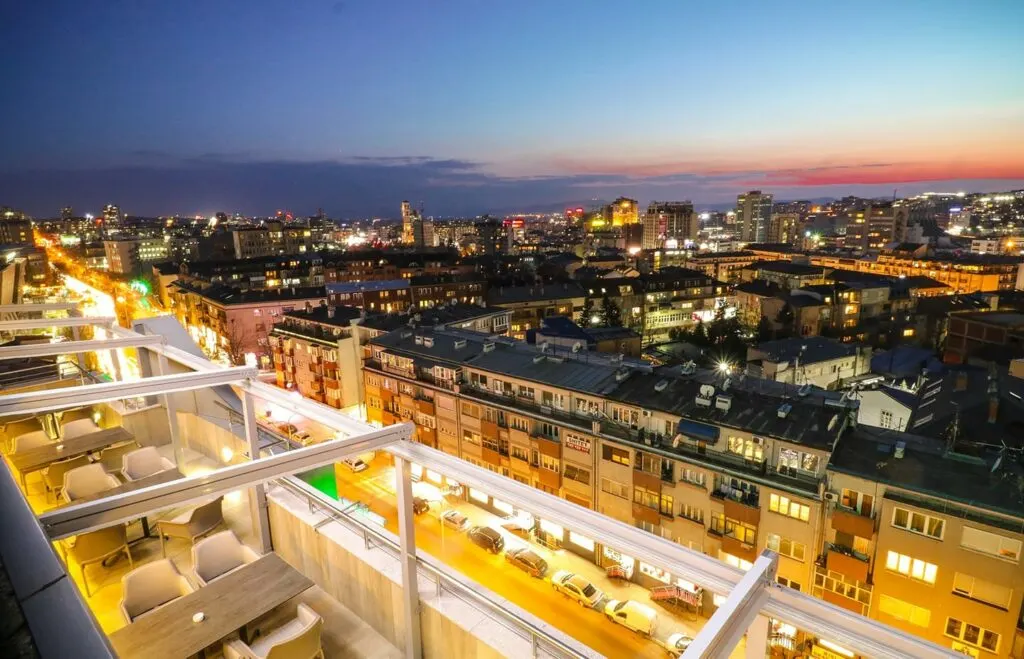 13. NEWBORN
Another not-to-be-missed attraction is the famous NEWBORN monument unveiled on 17 February 2008, when Kosovo formally declared its independence from Serbia. "Newborn" was selected as a solitary English word because of its ability to express the birth of a new nation, its positive connotations, its simplicity for non-native English speakers, and its capacity to portray Kosovo as a young, modern, and progressive nation.
Located along Bill Clinton Boulevard outside the brutalist masterpiece Palace of Youth and Sports, the NEWBORN monument is painted differently on the anniversary of Kosovo's independence day and has a different theme every year. The year of our visit, the theme of women was on exhibit, with their successes and problems showcased.
Previous themes have had it re-painted with the flags of the states that have recognized Kosovo or in gold with a "10" within the monument in place of the letters "B.O." for the country's 10th anniversary.
14. Mother Teresa Cathedral
You will see many references to Mother Theresa in this part of the Balkans, and if you are as confused as we were, thinking, "Hold on, wasn't she in Calcutta?" let us help you out.
Mother Teresa, canonized as Saint Teresa of Calcutta, was born Anjezë Gonxhe Bojaxhiu in Üsküp in the Kosovo Vilayet (a sort of administrative region) of the Ottoman Empire on 26 August 1910. This is Skopje in modern-day North Macedonia, where she lived for eighteen years, then moved to Ireland and then to India, where she lived for most of her life. She was born into a Kosovar Albanian family, and while her dad was born in Prizren (today in Kosovo), the family was from Mirdita (present-day Albania). Thus you will see plenty of tribute to her throughout the region.
The Cathedral of Saint Mother Teresa in Pristina is perhaps Kosovo's great tribute to her, a Roman Catholic cathedral approved for construction in 2007 by the Government of Kosovo and dedicated to her. Former Kosovo President and practicing Muslim, Ibrahim Rugova, set the cornerstone in 2005, and the unfinished cathedral was inaugurated in 2010 as part of celebrations marking the 100th anniversary of Saint Mother Teresa's birth.
Although the Roman Catholic Diocese of Prizren-Pristina moved from Prizren to Pristina after the cathedral's completion and many local Muslims now stand in solidarity with their fellow Catholic citizens as part of the community and to observe the holiday season, the cathedral's construction caused some controversy in Muslim circles because it was seen as excessive given the small number of Catholics in the area.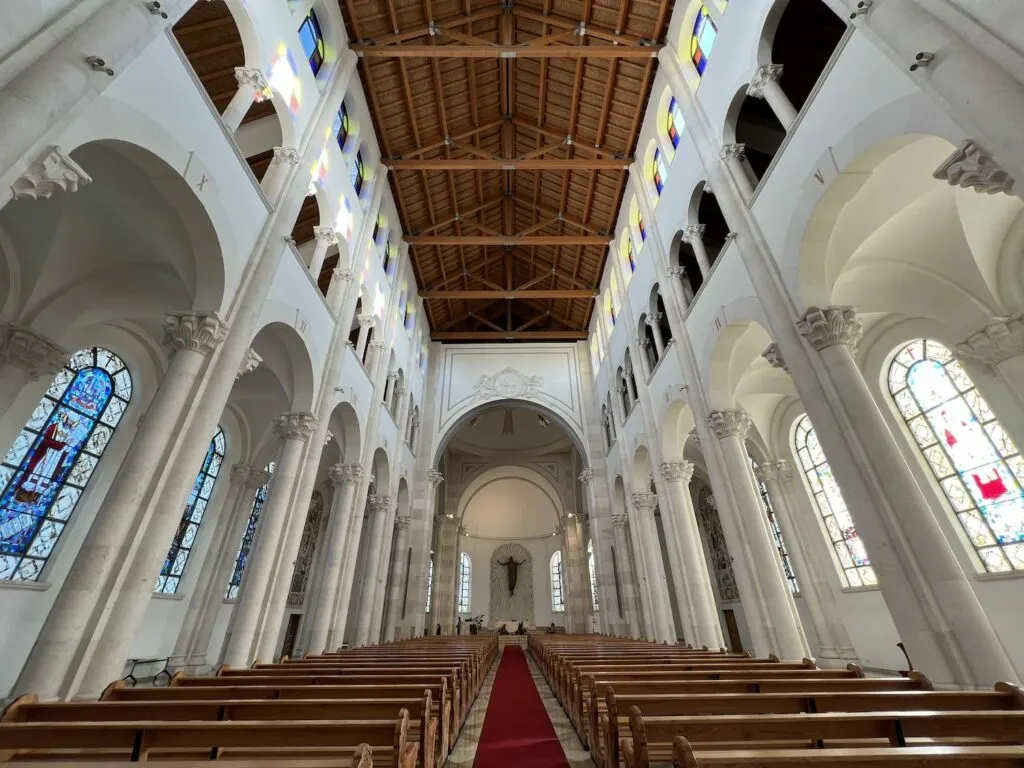 15. Dit' e Nat'
A snug little bookstore and café close to the center of Pristina, Dit' e Nat' is perfect for visiting rain or shine, day or night (as its name says in Albanian). During the day, it's a quiet place to sit in the sunny back garden, have superb coffee and plan out your other things to do in Pristina.
There is also an engrossing and rather liberal selection of books to browse and delicious sandwiches to snack on. At night, things get significantly livelier with great cocktails, Sabaja beer and frequent musical events where people get nice and cozy, and you'll be able to mingle with locals.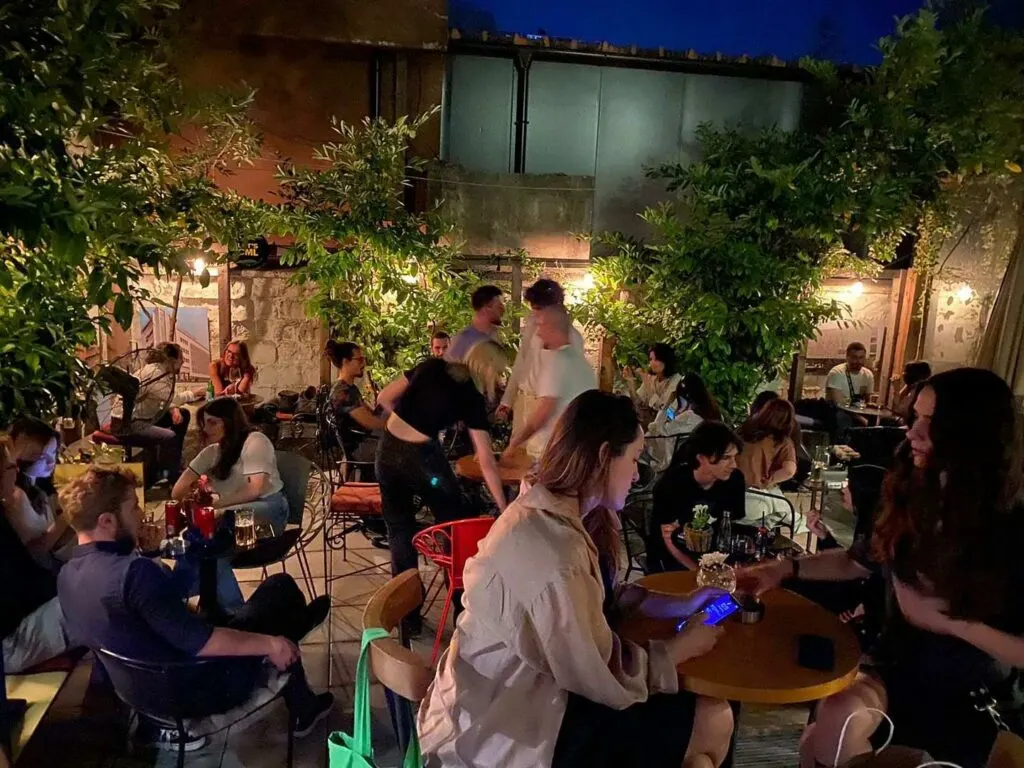 16. The National Library Of Kosovo
Fondly referred to as one of the world's "ugliest buildings," the Kosovo National Library is a brutalist masterpiece from the 1980s during the Yugoslav era.
The library does have a dark past (as do so many places in the former Yugoslavia), as it was used as the Serbian army command center in 1999 during the Kosovar War for Independence. During this time, many of the contents were taken, the reading room furniture had been broken, and the card catalog had been dumped in the cellar. Designed by Yugoslavian architect Andrija Mutnjaković, today, the library's goal is to gather, protect, promote, and make accessible Kosovo's documentary and intellectual history. It hosts exhibits and keeps a collection of national newspaper archives.
From the side, the buildings seem more like a prison than a library, but the 99 exterior white domes are believed to represent the white hats of Kosovo's national costumes (the "plisi"). The brown cubes are then thought to resemble a modern take on the blend of Ottoman and Byzantine architecture present throughout Kosovo. It will take an Olympic-gold feat of mental gymnastics to make this connection, but regardless of whether you see it as a dystopian monstrosity or an architectural chef-d'oeuvre, you can't argue that the Kosovo National Library is iconic.
Be sure to step inside and explore further, as the interior is quite unlike the exterior – and, dare we say, beautiful.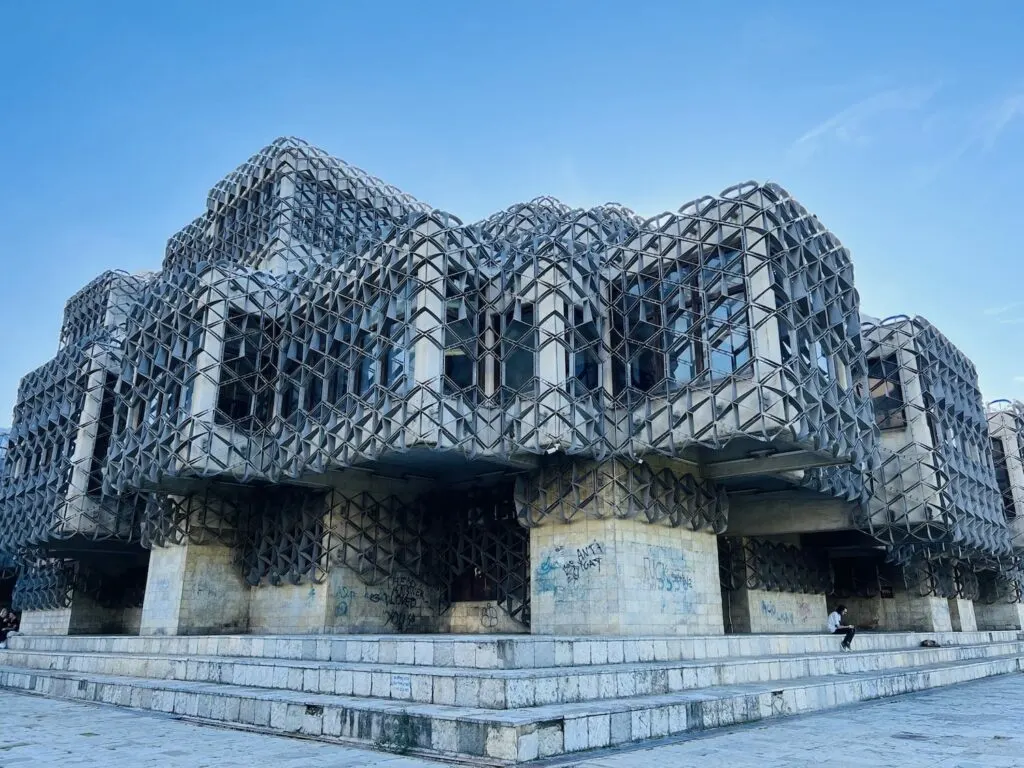 17. The National Gallery Of Kosovo
After the Academy of Arts was founded in 1973, the National Gallery of Kosovo was created in 1979 out of necessity to display these new artists' work. The gallery has helped many artists who attended the university establish their careers throughout the years, upholding the organization's social responsibility to promote and support the arts in Kosovo.
The new gallery was placed in a small building that was originally built in 1935 as a military barrack of the Yugoslavian Army and had been repurposed as a library and then an exhibition hall in the intervening years.
Thanks to their distinctive style of work and the exceptional conditions under which it was produced, which gave it a distinctive and original feel, they have garnered great praise. However, after 1990, the Serbian regime closed this institution and the places of learning for artists in Kosovo, and during the Kosovo War, many studios were burned down, and considerable artworks were destroyed or lost.
The loss of this cultural heritage is still felt today, but the Kosovo Art Gallery works tirelessly to rebuild and support the local artist's community with collective and individual exhibitions from national as well as international artists. Thousands of artists have exhibited their works here, and there are typically 2 changing exhibits spread over 3 spaces.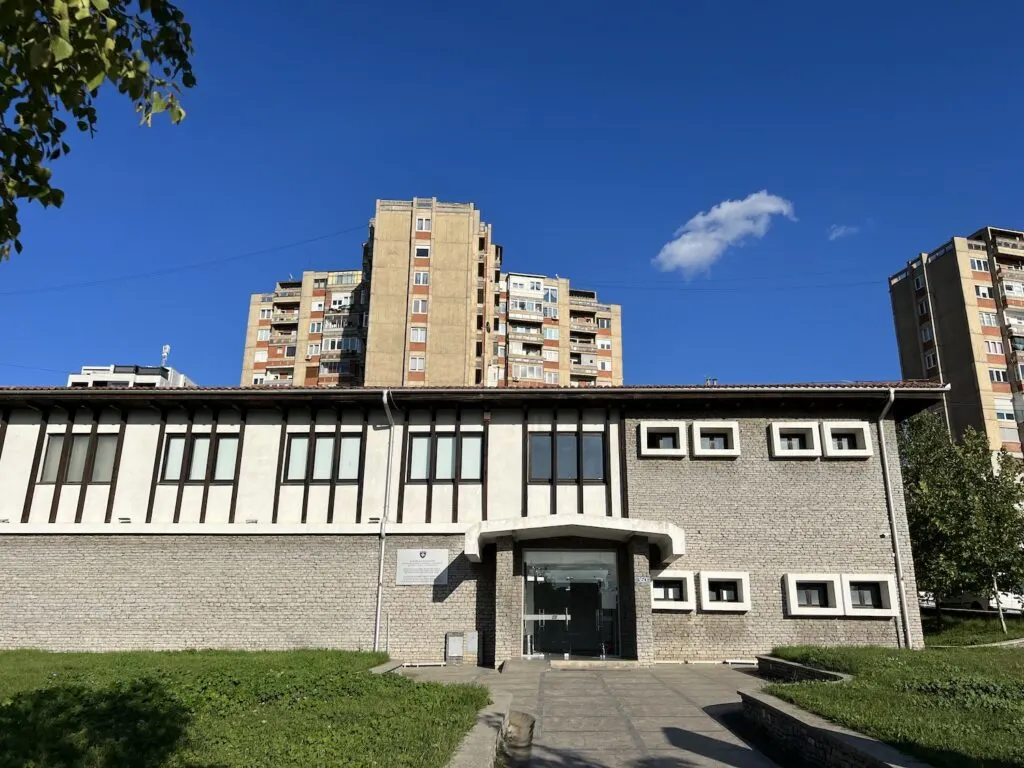 18. Xhiro & Mother Teresa Boulevard
One of Albania's and Kosovo's most distinctive traditions is called xhiro. And it is so simple; everyone can take part. Xhiro takes place in the evenings, when people go out for a walk on the main road of their area, and provides them with a good chance to catch up with everyone.
Many main streets in Albania and Kosovo close at night to allow pedestrians more space to walk, but Bulevardi Nënë Tereza (Mother Teresa Boulevard) in Pristina has actually gone a step further and been completely pedestrianized for this nighttime ritual (it was a busy main road not too long ago). After dinner, you will spot lovers, families, friends and colleagues walking up and down here, chatting and taking in the vibe. It is truly beautiful, especially lit up with fairy lights – and we encourage you to take at least a few laps.
Decent cafes and restaurants also line the boulevard – and make for some of the best people-watching in the world. Great for a coffee or a drink, but we did tend to find the best places to eat were on side streets nearby.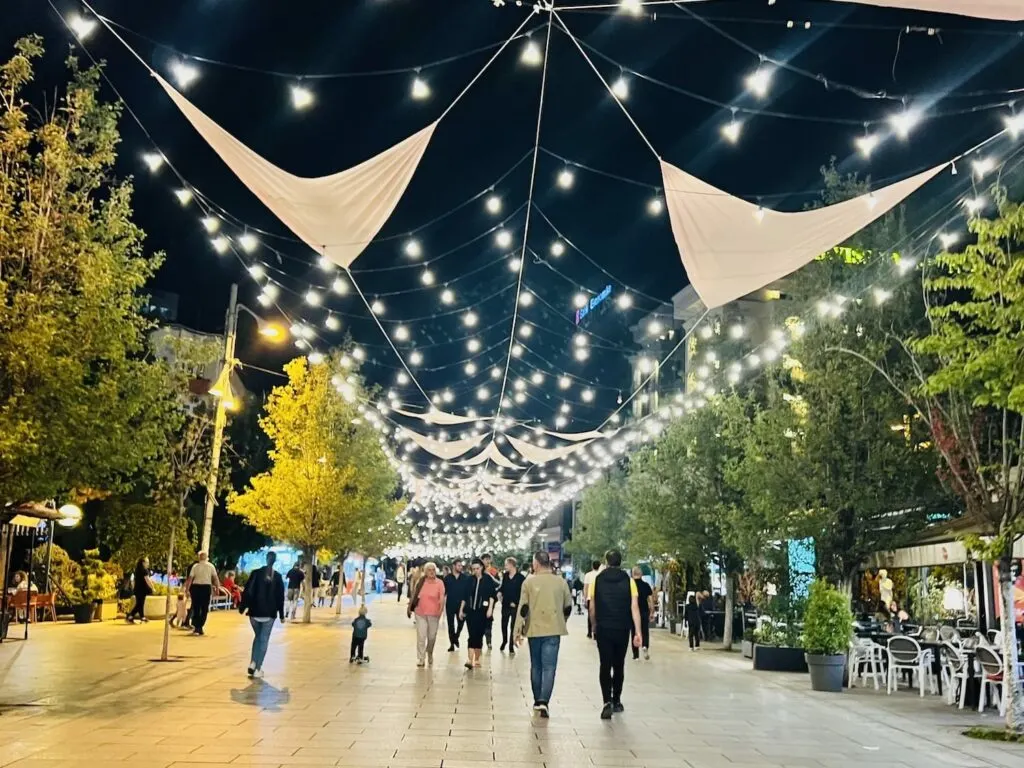 19. Bear Sanctuary
The Bear Sanctuary in Pristina offers an exceptional experience for learning and exploring in a natural setting – and is not to be missed for lovers of nature and animals.
In November 2010, the ban on the private keeping of bears in the Republic of Kosovo finally came into force, and the Bear Sanctuary in Pristina was started to provide a secure sanctuary for the so-called "restaurant bears" that had sadistically been kept in teeny, run-down cages close to restaurants to draw in business. Much like Libearty Bear Sanctuary Zarnesti in Romania, all of the bears were saved and bought here to put a permanent halt to this appalling method of brown bear mistreatment throughout the nation. Bears from Albanian restaurants also found a new, suitable home at the refuge. There is also, at least temporarily, a lion rescued from private captivity now living here too.
Fortunately, these days, you will find the bears either playing in the ponds, looking for food, or dozing at the sanctuary as they are allowed to live out their lives in peace. There are still wild bears in Kosovo, but your chances of finding any are exceedingly low, so this is a great way to spot them while supporting a worthy cause. Visitors here are taken on guided strolls along a 1.5 km track where they can observe the bears while also learning about bear biology and the area biodiversity, as well as hearing about each bear's life story.
This experience ensures that every visitor creates a deeper emotional connection with nature – which is something we all need more of in our modern world.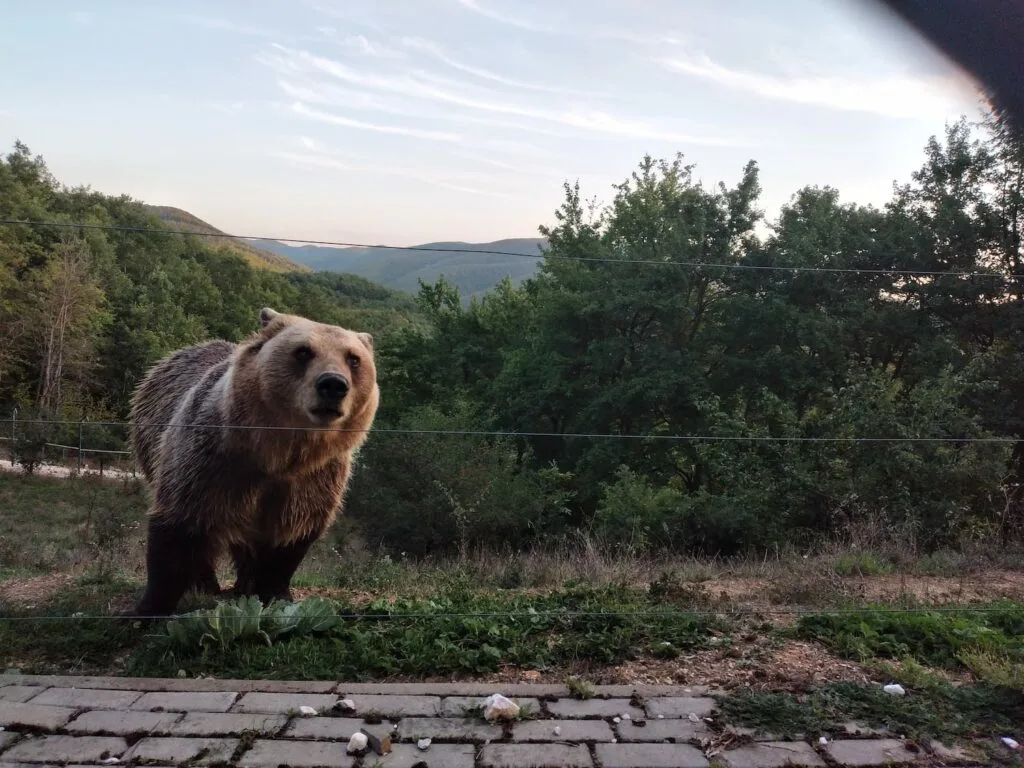 20. Monastery Gračanica
While Kosovo has thus far been unsuccessful in securing membership to UNESCO, its territory is home to 4 sites listed as world heritage under the umbrella listing: the Medieval Monuments in Kosovo. The Gračanica Monastery, a Serbian Orthodox monastery built by the Serbian king Stefan Milutin in 1321 on the ruins of a 6th-century basilica, is closest to Pristina, located a 25-minute drive away in Gračanica.
The sites are of global importance as they reflect the high points of the Byzantine-Romanesque ecclesiastical culture, with its characteristic style of wall painting, which evolved in the Balkans between the 13th and 17th centuries. Of the former monastic compound at Gračanica, only the church has survived the wars and battles over the ensuing years (including being bombed twice by NATO in 1999).
However, the Medieval Serbian art on display inside is worth the visit alone. Be sure to take your passport or I.D., as at various points in the past security here has required it due to the importance of this site to Serb's national and spiritual identity, a.k.a. to avoid any actions that might inflame tensions. At the time of writing Monastery of Gracanica does not require any ID to enter, but this could change so it is better to go prepared!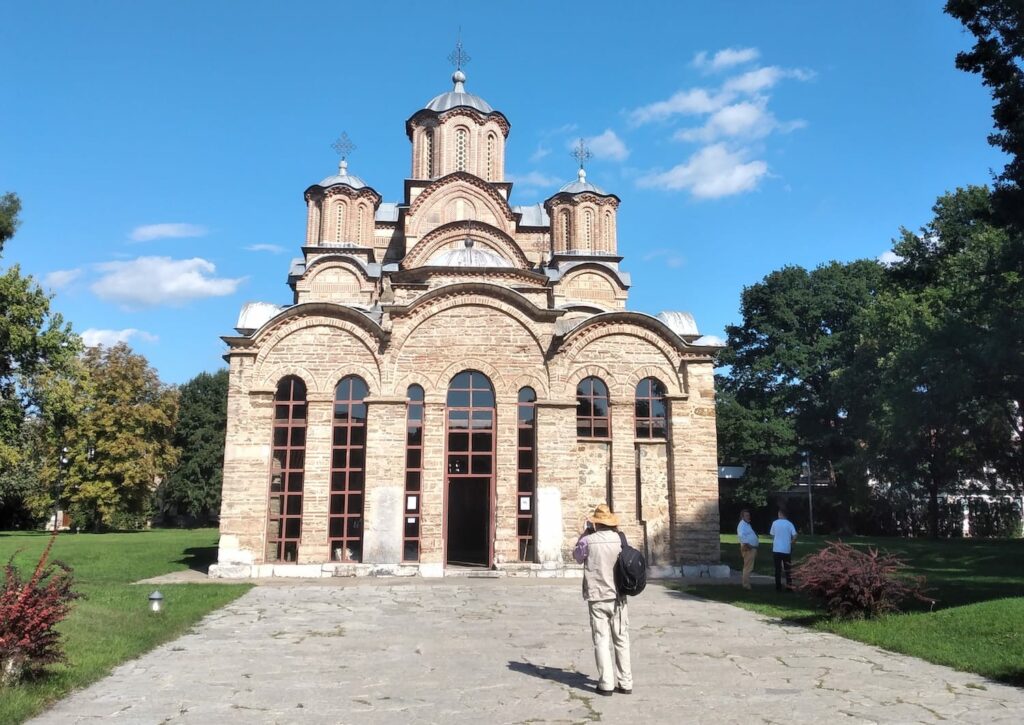 21. Bill Clinton Monument
As you will establish almost as soon as you arrive here, Kosovo is the most pro-American country in the world – which probably will come as quite a refreshing surprise to most Yanks and leave the rest of us slightly baffled.
The reason for this stems from the USA's role in its creation as the U.S. led the 1999 NATO bombing campaign that paved the road to Kosovo's independence. To a lesser extent, this applies to the U.K., specifically Tony Blair, who was seen as pushing harder than any other western leader for decisive NATO intervention to drive back Serbian forces. As a show of thanks, some Kosovo Albanians have named their children after him, with many Toniblers, Blers and Tonis being bestowed the name of a man many consider a national hero. Clinton (Klinton) and Hillary are also popular children's names.
However, no one here is confused about which nation did the heavy lifting in forcing the Serbs to withdraw and then played a pre-eminent role in rebuilding Kosovo after the war, heading aid efforts and dispensing 7,000 troops (more than any other country) to the Kosovo peacekeeping force. A few hundred U.S. troops still remain in Kosovo today.
Unsurprisingly, Albanians in Kosovo desired to specifically thank the former U.S. President Bill Clinton, who ordered the NATO bombing of Yugoslavia, for his help in their struggle and a 3-meter (10-foot-high) statue of Clinton was revealed on Bill Clinton Boulevard on 1 November 2009, at a ceremony in which the former president spoke.
The larger-than-life-size statue of a radiant Bill Clinton, his arm extended in welcome, is not to be missed when exploring the things to do in Pristina, and neither is the women's clothes shop called Hillary just a few meters away (further proof of Kosovo's love affair with the U.S. and specifically the Clintons).
The Route 66 Diner is further along the Boulevard at the NEWBORN to complete the Americana experience. And don't be surprised if you spot the ultimate status symbol, homes with pillars and a white dome, while driving around Kosovo.
The allure of the U.S. here has not significantly diminished in the two decades since, with recent surveys showing 87% of Kosovars still approve of U.S. leadership, the highest rating for any country in Europe – despite former president Donald Trump's condemnation of Muslims!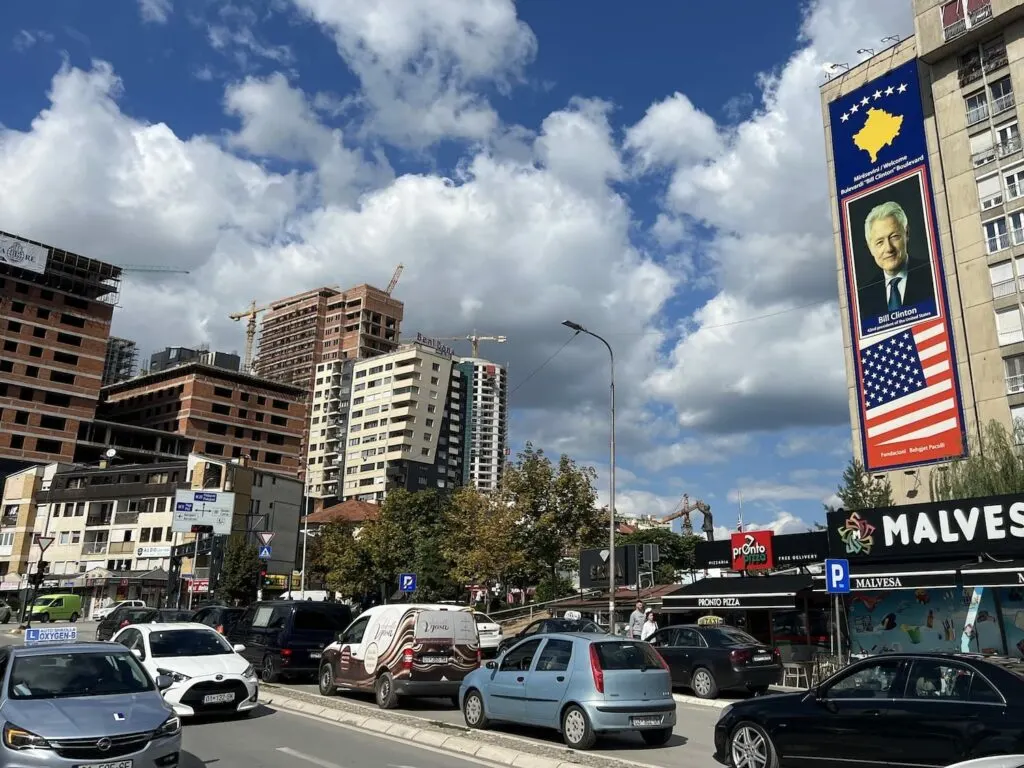 22. Sunny Hill
If you love European Music Festivals, then Pristina should already be on your radar for Sunny Hill – the largest festival organized in Kosovo and, based on the headliners, probably the best festival in the region. Organized by Dua Lipa and her father, Dukagjin Lipa, as a way to challenge misconceptions about Kosovo and show that people here are intelligent, creative and have something to say.
The festival has featured performances by international acts, including Calvin Harris, Gashi, Martin Garrix and Miley Cyrus, and Dua Lipa herself. Not to mention the wealth of local performers – which considering that many international stars share Kosovar and Albanian roots, including Dua Lipa, Rita Ora, Ava Max, Era Istrefi and Bebe Rexha – means you can expect high standards here also.
A place made to vibrate with young people who know how to have fun (something that applies to Pristina as much as the festival), if you can time your visit over the weekend in August each year Sunny Hill takes place, you will not regret it.
23. Skanderbeg Square And Statue
Skanderbeg is one of the most distinguished Balkan freedom fighters in history, and statues glorifying him can be found around Albania and Kosovo, including at the center of both Pristina and Tirana, Albania. In Pristina, the Statue of Skanderbeg is located at the square of the same name at the end of Mother Teresa Boulevard, directly beneath the Kosovo Government building – which speaks to his legendary status here.
For those who don't already know (a.k.a haven't had a proud Albanian tell you), Skanderbeg was an Albanian Christian hero who bravely resisted Ottoman Turk goals in the 15th century.
He was educated in Edirne, Turkey, under Devshirme (the Ottoman practice of taking soldiers and officials against their will from among the offspring of its Balkan Christian subjects), where Sultan Murad II gave him the names Iskander (after Alexander the Great) and bey (thus Skanderbeg).
Skanderbeg rose through the ranks of the Ottoman army, learning their secrets and tactics and then later absconded and united his Albanian compatriots in fighting the armies of Islam during the defeat of the Turks at Ni (1443) in Serbia. He soon converted to Christianity, restored his family's belongings, and established an alliance of Albanian rulers in 1444, over which he was named supreme commander.
While his rebellion against the Ottoman Empire was ultimately quashed, it provided a model of Christian resistance against Muslims, and for 25 years, from 1443 to 1468, Skanderbeg's 10,000-man army marched through the Ottoman territory, winning against consistently larger and better-supplied Ottoman forces, and he was greatly admired throughout Europe for this. He became a prominent figure in the Albanian National Awakening in the 19th century and is still greatly admired throughout the Albanian lands today.
As a side note, the Kosovo constitution prohibits religious discrimination and provides for freedom of religion and so while Kosovo might be a Muslim-majority country, we would argue that the admiration and prime positioning given to Skanderbeg Square in his fight against Muslims say something about the importance of the idea of the Albanian nation over any particular religion.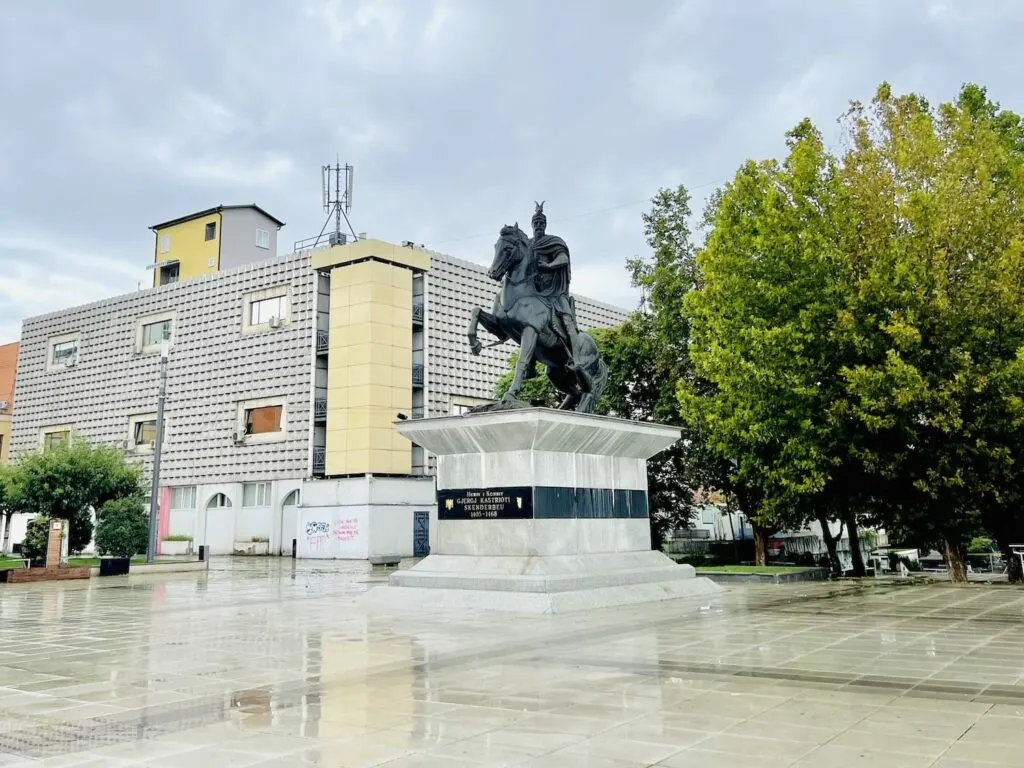 24. Kosovo Pride
Another event worth planning a trip to Pristina for is Kosovo Pride, which has taken place here since 2016. While many may be familiar with the outrageous Pride of Western Europe, such as in Lisbon, Stockholm or Helsinki, Pride here is still very much a protest and a form of resistance – and a prospect to demand greater equality and freedom for members of the local LGBTI community.
Kosovo is interesting as it is one of few Muslim-majority countries in the world where LGBT pride parades are held annually, and for the most part, uneventfully, with well-known local and international politicians and diplomats marching each year. Compared to many of the other Balkan countries, Kosovo is ahead of the game, and while there is still a long (long) way to go, it is rather amazing the strides that have been made here in such a short amount of time – notably the adoption of the new Constitution, banning discrimination based on sexual orientation.
Gay, lesbian and bisexual people are allowed to serve openly in the military, however recognition of same-sex couples and same-sex marriage is still not possible, despite the Constitution recognizing "on the basis of free consent, everyone enjoys the right to marry and the right to create a family in accordance with the law". While Kosovo law doesn't allow for this yet, there are hopes the government will pass legislation to allow for this soon – which would be the first in a Muslim-majority country.
Kosovo Pride marches each year from Skanderbeg Square down Mother Theresa Boulevard and then heads to Zahir Pajaziti square, where a small concert takes place. Other Pride events take place the week before, making it undoubtedly the best time to visit Gay Pristina.
25. War Tour
While we are certain many Kosovars just want to move on from the horrors of war – and be known for something else internationally – the reality is many travelers here will want to understand the conflict better.
It is a complex conflict, one not easily comprehended, and for assistance, we highly recommend you consider taking a Pristina War Tour with Kosovo Walker, a thought-provoking tour organized to take you to numerous sights with historic context that led to the war with Serbia and Kosovo's eventual independence. This area has thousands of years of history, different rules, countless historic intrigues, glories and sacrifices. This war tour helps uncover them as they relate to the recent conflict.
On this tour, you'll be given context to the numerous memorials around Pristina and visit the hallowing Pristina Prison where Albanian dissidents of the Yugoslav and Serbian regimes were held before Kosovo's independence.
You'll also be taken to Hertica House, the private house turned school for Albanians forbidden from learning, before heading out of the city to the Gazimestan – Monument of the Battle of Kosovo. Here, you will start to truly understand how this conflict has roots that stretch back centuries (and where then president of Serbia, Slobodan Milošević, gave his infamous 1989 speech that would later be used as evidence when he was charged with horrendous war crimes).
Finally, you'll have the privilege of visiting the Legendary Complex of the Jashari family in Prekaz, a unique war memorial that "sealed" the freedom of Kosovo. While it can be confronting and raise tough questions, we truly believe this war tour is one of the best ways to understand the recent history of Kosovo.
Afterward, you will have a more complete account of the plight of the Albanian-Kosovars that led to armed resistance as the only way to survival and liberation and the formation of one of the world's newest countries based on the ideals of freedom, democracy and equality.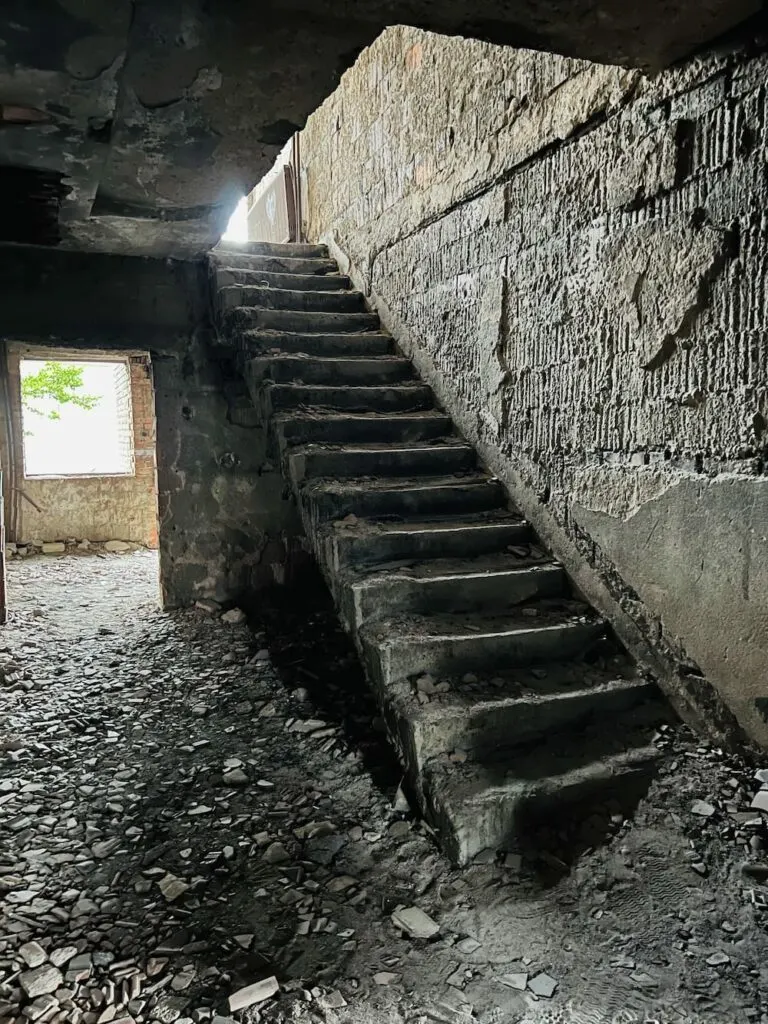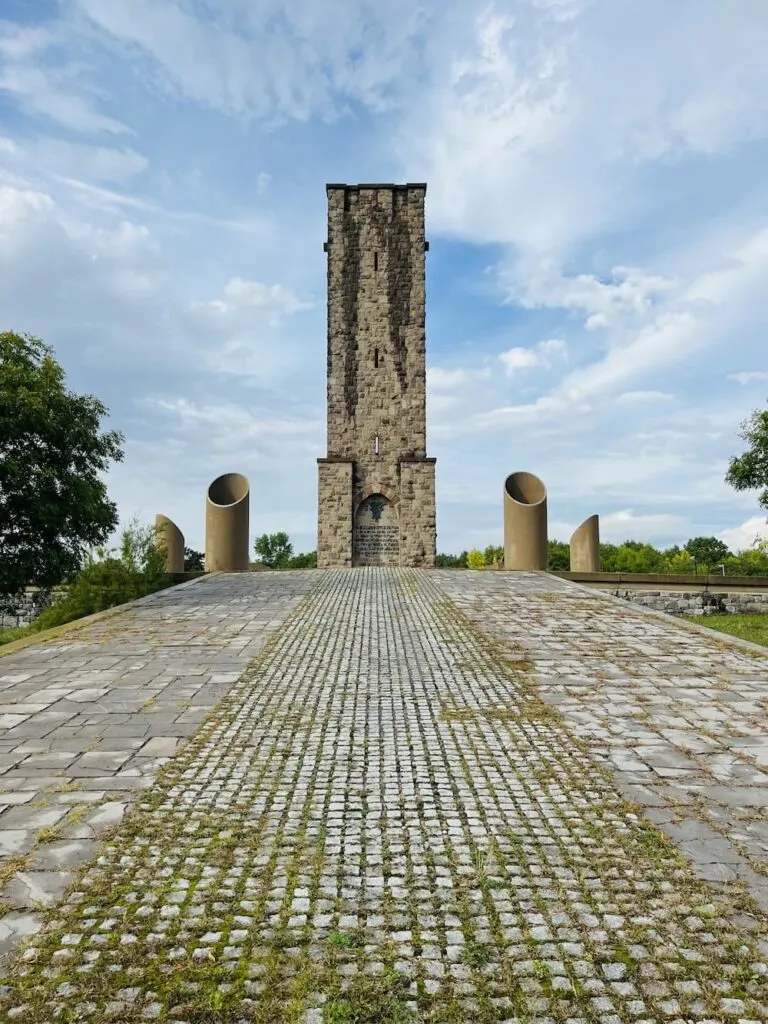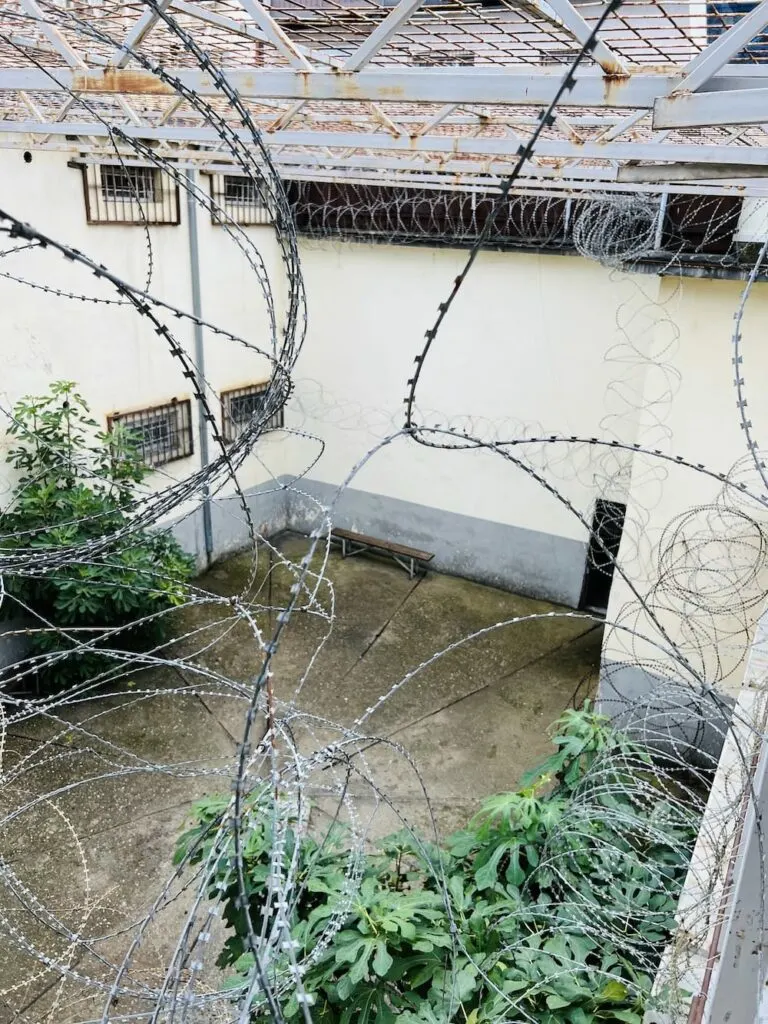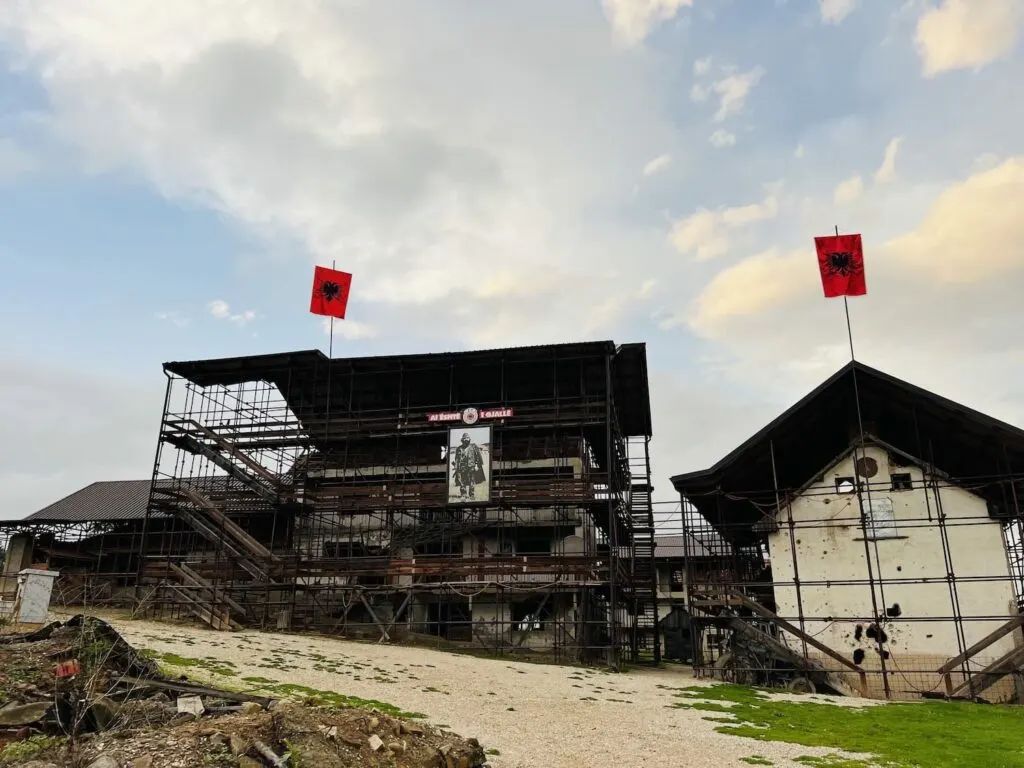 Looking for even more attractions in Prishtina? You might also consider visiting the Gadime Marble Cave, 25 kilometers outside of Prishtina, a mesmerizing cave thought to be millions of years old. It is naturally formed from underground water streams and is famous for its stalagmite, stalagmite, stalactites, and unique aragonites. Also, close to Prishtina is Ulpiana, the most treasured archeological park in Kosovo where a Roman town dating from the 2nd century AD has been uncovered.