Iran is one of the few countries that constantly produces films that are both thought-provoking and visually appealing. The films are recognized as being in a genre of their own, ranging from historical masterpieces to newer film directors.
And while Iranian films have won awards at the Oscars, Cannes, and Berlin film festivals, they were previously exclusively available to very few people who can afford cinema budget or payable subscriptions. But now, Iranian film is only a click away, thanks to internet options. What is even more amazing about Iranian cinema, though, is that it resides in a strange dichotomy of political and aesthetic conflict.
All films must correspond to the Islamic Republic's moral, social, and religious norms, which are strictly enforced. Physical intimacy is forbidden, and women must wear a headscarf at all times. Despite these constraints, Iranian filmmakers do not shy away from tackling delicate and subtle social and cultural themes of all types; their incredible resourcefulness and imagination allow them to thrive despite the challenges.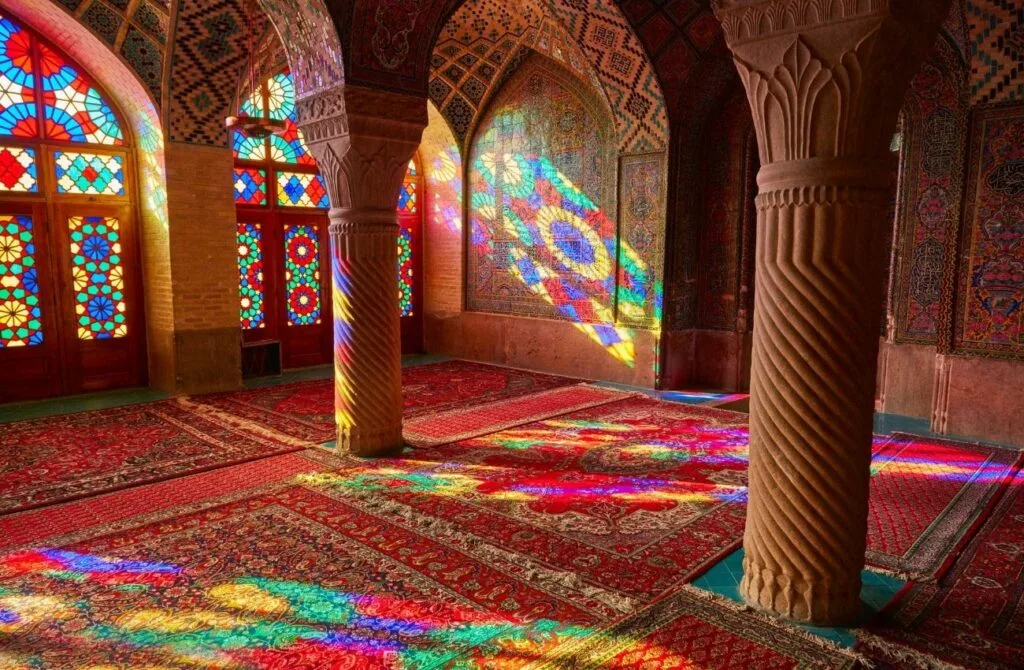 Iranian films are frequently humanist social portrayals with relatively simple plots but having political richness. The conflict between religion and society, as well as conformity and personal desire, makes for compelling watching. Iranian filmmakers frequently rely on traditional components such as a rich legacy of poetry and Sufi tales that combine metaphors to describe emotions and build chemistry between people.
The stories are told from the perspective of a toddler, with the most basic of plots. It's amazing how a seemingly little occurrence, a very short encounter of friends, lovers, or even strangers, can turn into a revelation of character, society, and ourselves (universal).
The films in this list of movies set in Iran paint a picture of a complex country filled with gorgeous sights and diverse voices. With this, we hope to help audiences step into the often-contradictory world of Iran and experience the scenery, subcultures, and different dynamics that make Iran what it is today. It is also an insightful way to plan things to do in Iran or to see places like Tehran, Isfahan, Tabriz or Shiraz.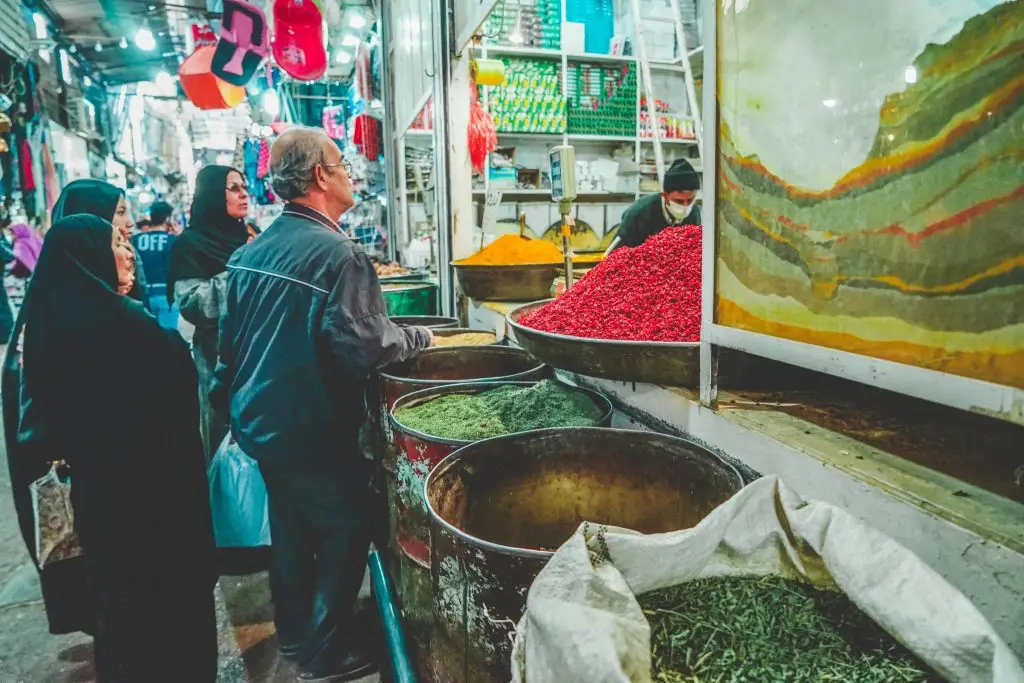 In honor of the concept of cinematic travel, we have previously assembled various lists of the best films shot in some of our all-time favorite travel destinations: Vietnam, Hong Kong, Amsterdam, Tokyo, Mexico City, India, and Finland. And now, we add Vietnam to this list!
These Iranian films frequently boast narratives that rely on their settings as much as their main protagonists, and as a result, spectators get a glimpse of Iran through the director's eyes. Be forewarned that not all of these films are happy – tragedies and misery are as unavoidable in cinema as they are in life – be we promise that each one provides panoramic vistas and thought-provoking narratives from this tantalizing country…
Let's enlist the top 10 movies set in Iran by breaking them down into local, worldwide famous, and Netflix.
Wondering where to watch? It depends on where you live in the world and which streaming services you have. We link to the streaming service we watch on in each case - be it Netflix, Amazon Prime, Apple TV+, or elsewhere.
You can get one month free of Amazon Prime (or a 6-month trial for students) of Amazon Prime and also get immediate access to FREE Two Day shipping, Amazon Video, and Music. While you won't be charged for your free trial, you'll be upgraded to a paid membership plan automatically at the end of the trial period - though if you have already binged all these, you could just cancel before the trial ends.
Apple TV+ also has a one-week trial, and Hulu has a one-month trial (which can be bundled with Disney!). Another option might be using a VPN to access Netflix titles locked to other regions. Netflix is now available in more than 190 countries worldwide and each country has a different library and availability. US Netflix is (understandably) one of the best.
While we wish everything could just be in one place - for now, it seems these are the best streaming platforms to watch on.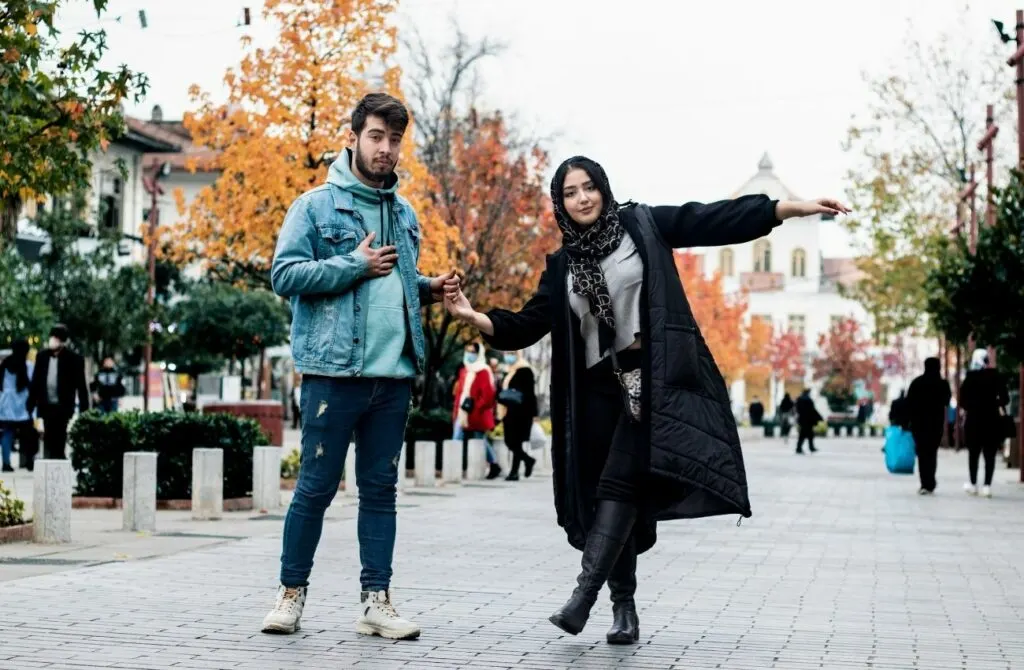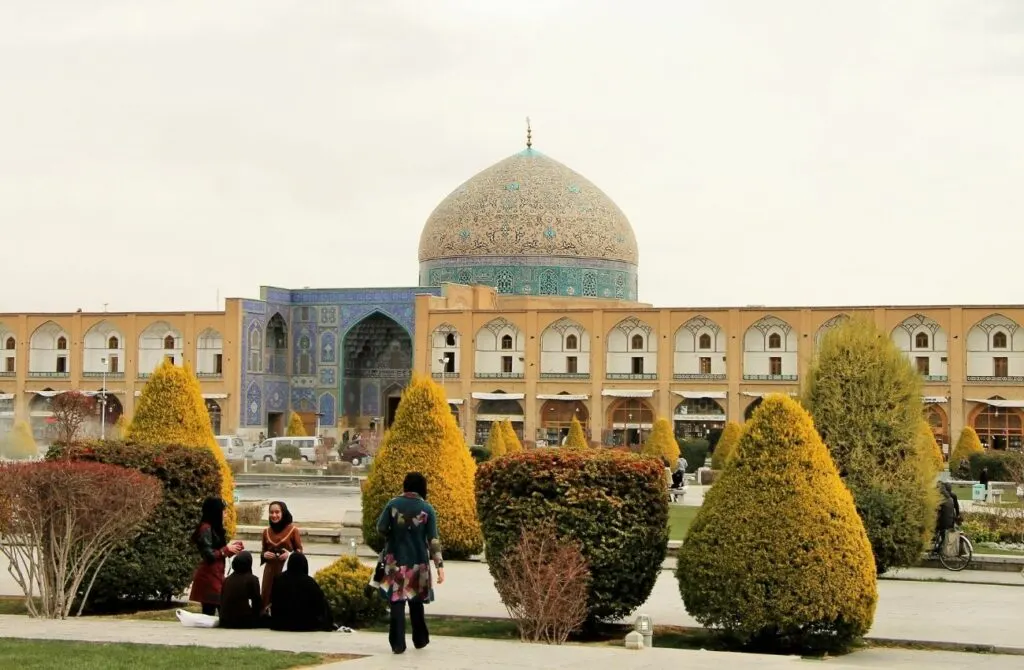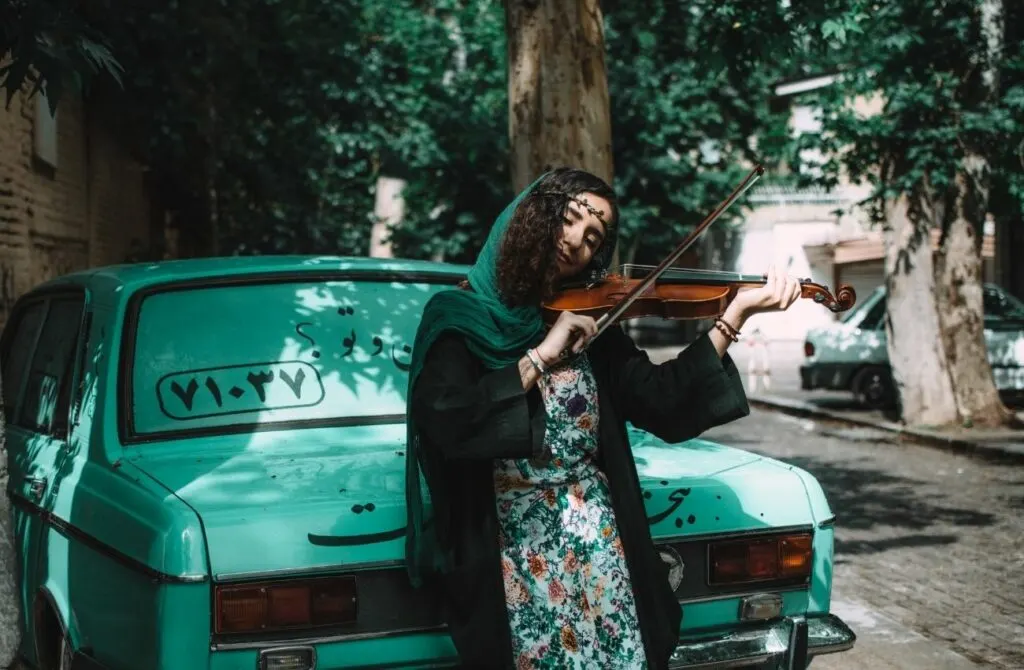 Local Movies Set In Iran
About Elly premiered in Iran in 2009, and it went on to win awards and receive nominations for Best Film, Best Actress, and Best Screenplay the same year.
The film was not officially released in the United States until 2015, and it required Farhadi to win an Academy Award before a studio agreed to distribute it. Given the film's release date, it's easy to view it through the prism of "A Separation" and make analogies. Both films include contentious debates on marriage, moral choices, religious motivations, and human responsibility that cut across social classes and gender divides. The utilization of a sad, unintentional death as a narrative in both films becomes emotionally draining.
About Elly is a wonderful film, visually captivating, amusement and thought, a film of relationships and merrymaking, but it has an emerging form and significant force; and, despite taking place in a country that appears in many grim reports, the life we see is likely to connect to a group of old friends, college friends, spend a couple of days in a beach house together, talking and singing and dancing and speculating about romance, contradicting with partners, and attempting to guide children.
The weekend is turned upside down when a new acquaintance, Elly, a teacher of one of the children, a young lady invited to see one of the male friends, goes missing. Later in the movie, this becomes a mystery: who is Elly, why is she there, and why and how does she eventually fade? What does her absence mean for others? About Elly shows how parents, though responsible for children, maybe like children, dreamy and eager, ready for a lark, ready to delegate their responsibilities to someone else.
This movie is really a strong commentary on Iranian's middle-class sect.
A Separation is a film in which each major character strives to live a happy life while adhering to the same religious beliefs. The fact that this throws them into discord and brings them before a court is due to the fact that no set of regulations can account for human emotions. The film engages the viewer in an exceptionally direct manner because, while we can understand the logic in everyone's stance, our emotions frequently differ.
The film is set in current-day Iran, a modern country attempting to live under Islamic rule. The scenario in the movie has no bleat with Islam, but it does show how rigid adherence to the text of the law may stifle the spirit of the law.
The synopsis goes like this: Simin and Nader dispute over living abroad. Simin desires to live overseas in order to give better possibilities for Termeh, their only child. Nader, on the other hand, refuses to go because he believes he must stay in Iran to care for his Alzheimer's-affected father. Simin, on the other hand, decided to get divorced and flee the country with her kid.
When A Separation won the Academy Award for Best Foreign Language Film, Farhadi made history as the first Iranian filmmaker to do so. It also received worldwide recognition for best film at the Berlin Film Festival, as well as medals from the César Awards in France and other nations.
The Ice Age film was released in 2015 and received a lot of positive feedback from both audiences and reviewers. Babak and Monireh's lives are chronicled in this film. Babak works a lot because of his challenging socioeconomic condition, and his absence from home produces a significant rift between him and his wife. As a result, Monireh enters into another relationship, leading to substance abuse and immorality.
Because it depicts women doing drugs, the film is considered taboo in Iran. Furthermore, it depicts a woman's affair, which is uncommon in Iranian films. In addition, another social topic addressed in the film is the contentious situation of "Agha Zadeh." It entails being born into a powerful political family and so being permitted to live an aristocratic lifestyle while enjoying the privileges and immunities that come with their surname.
Another part of the film that makes you want to sit down and watch it till the end is its outstanding edit, which earned the film an award at the Fajr Film Festival.
Internationally Acclaimed Iranian Movies
This colorful gem of a film is a cross-cultural masterwork that strikes the heart and illustrates the universality of parental love and the tenacity of children to not only beat adversity and unfortunate circumstances but adjust to things. Majid Majidi, a skilled Iranian writer and filmmaker, believes that little is more and that small details may make a big impact.
The film revolves around Ali, Zohra, and their parents. While shopping, Ali is asked to mend his sister, Zohra's, ripped shoes. A garbage collector grabs them, and a guilt-ridden Ali volunteers to share his shoes with her. So, Zohra ends up wearing his shoes to morning school and then races back to put them on for afternoon school for Ali. To appease her, Ali even presents her with a pen he earned from his instructor after achieving first grade in his class. The family is struggling to make ends meet with the birth of their third kid. Their father, who is overdue with the mortgage, conducts gardening duties and wants Ali to master this skill. With the economy deteriorating, it is just a matter of time before Ali's shoes wear out, raising the question:
"What will the children wear to school then?"
Simple moments and simple activities have a lot of value in the world of teenagers. Majid Majidi sensationally unravels them from beginning to end, Children of Heaven is pure joy.
The story of this movie is set in 1978; the central character is Marjane Satrapi, a bright young woman from Iran. She lives with her ideologist parents and grandmother during the turbulent time of her country's history marked by the Islamic Revolution.
Her parents took her to Vienna when she was a teenager because of the Iraq conflict. Marjane joins a gang of misfit students, falls in love, and deceives her family before returning to her homeland. However, living with the government's fundamentalists is oppressive, and she flees the nation to live in France.
Persepolis is one of the year's most innovative films. This black-and-white animated film from France is based on Marjane Satrapi's four-volume graphic novel series, which spans her childhood and youth in Iran from 1978 through the 1990s. It is directed by Satrapi and Vincent Paronnaud, a fellow artist. In its analysis of one individual's quest for the holy grail of freedom, this autobiographical masterwork registers on the senses as humorous, sad, gloomy, terrifying, and optimistic.
We sympathize with Marjane's tribulations, are enthralled by her family's unwavering support, and are captivated by her prophetic vocation and discussions with God and Karl Marx. This is a risky picture that should not be missed!
Iranian director Asghar Farhadi's screenplays frequently center on a quest for the truth about what happened at a certain point in time. A scene like this is put up in The Salesman, an Oscar-nominated Best Foreign Movie.
The narrative of Rana and Emad Etesami, a devoted, married couple who live and work as actors in Iran, is told in The Salesman. When their flat is badly damaged owing to renovation next door, they become homeless, and when another member of their acting company provides an opportunity to reside in an apartment he owns, they accept.
Unfortunately, one of the rooms is closed and filled with belongings from the previous renter, which is where their problems begin. The previous renter seemed to have been a loose woman with a lot of male visitors. One night, Rana leaves the door half open for her husband while she goes to take a bath, and rather than Emad, one of those visitors, arrives. Rana is startled and "fondled" and ends up in the hospital. While she recovers physically, both she and Emad bear the psychological damage left by the invader.
Some of the film is difficult to see, particularly the older man's revelation and Emad's collapse when confronted with Rana's assailant, but those scenes play their role. There is a reason Farhadi is an award-winning director, and The Salesman is a great illustration of his work.
Iranian Movies On Netflix
Son-Mother (Pesar-Madar) is one of the greatest movies, which is an outcome of modern Iranian society, encountering with a lot of social upheavals. The dramatic highs and lows of its characters are rendered with lifelike precision in Mahnaz Mohammadi's portrayal of an Iranian mother's predicament.
The fact that Son-Mother manages this variety without ever seeming like a visual ride owing to alternating points of view demonstrates the competence of storytelling. This movie is told first from the mother's perspective, then from the son's point of view. It reveals to us the bad combinations formed by the country's ancient customs and regulations, as well as chattering, corrupt inhabitants with an inborn prejudice towards independent women, appear to have no end. The synopsis is given here:
Leila (widow) is a working single mother of two. The plant where she works is in turmoil, and jobs are in jeopardy. Kazem, the factory bus driver, proposes marriage to Leila, but she declines due to his terms. Kazem has a daughter the same age as Leila's 12-year-old son, Amir, and because it is frowned (by society, of course) upon for a young girl to share a household with her step-brother, Kazem advises Leila not to bring her son until he marries his daughter off. After being sacked from her work, Leila decides to stay with Kazem and send Amir to a deaf private school while she attempts to handle his homecoming.
Besides the performances of actors, the camerawork of Ashkan Ashkani is probably the most significant component of films made by Mohammadi. The framing, together with the emphasis on characters, highlight the concepts such as desperation and loneliness as they face decisions that no one should have to make, regardless of cultural background. This is especially evident when the camera follows Amir, who, after being sent to boarding school, resolves not to speak again as a symbol of protest or a metaphor for what he has lost.
This is the story of a family that loses its "integrity" in front of a powerful corrupt opponent. The synopsis of the movie is Reza, a previous university professor who now lives in a Northern Iranian town as a goldfish farmer, who quietly manages his affairs with his wife Hadis, a principal at a local girls' school, and their little son.
Reza's goldfish begin to die as his river-based water supply is cut off. When he tries to reopen his spillway, thuggish local Abbas, a strongman and a member of a secretive group known as "the company," attacks him violently (actually wants to buy Reza's land). Reza refuses to compensate Abbas, but he soon learns the high cost of upholding ideals in a society where money rules over morals. Finally, Reza ends up in jail.
The roundelay of corruption, blackballing, and bureaucracy that Hadis and her brother must suffer in order to reclaim Reza is suggestive of the dour social realism of the Romanian New Wave — indeed, many of the interactions evoke the sense of hopelessness in the face of the system most recently invoked in Cristian Mungiu's "Graduation."
Man versus Society would be one of the motifs of this excellent movie. It is indeed subtle and quiet, as it gradually builds up to the conclusion, continuously raising the question of what a man can do? or putting it more correctly! What can A Man Of Integrity do? It's frustrating at first, as corruption and negligence build up and people "follow instructions," but the storytelling is smart and compassionate, showing just enough, never more than required, so the majority of the tension is created in the viewer's imagination.
Three lonely people—the first is an ex-bodybuilding champion (Hassam) who is now a personal trainer and discovers hidden joy in his life when he offers to coach a young guy for the championships.
Second, an overweight cosmetic clinic secretary (Mina) who feels trapped in her physical looks creates a persona for wooing men she believes she could never have. Third, a depressed religious singer (Vahid) tries his fortune as a wedding singer in order to boost his chances of meeting the love of his life. Tehran: City of Love (2018) is a sorrowful account of three middle-aged dissatisfied people looking for love in a city that does not accept them.
Writer-director Ali Jabernansari has created an intriguing, melancholy comic drama. This is the representation of Iran and also an assessment of modern relationships; its protagonists suffer as much from their own human frailties as they do from Iran's totalitarian regime's harsh policies.
Hessam is gay and fighting to disguise his desire for his protégé. The Fatina prank calls her male clients in the guise of gorgeous Sara, and Vahid has convinced his rural parents that he is loving his career and blissfully engaged. As events combine to force the flawlessly performed trio to deal with reality
First and foremost, A Girl Walks Home Alone At Night (2014) is a direct representation of the fact that we "actual" humans have a monster inside. "A Girl Walks Home Alone At Night" is also a film that opens the door to critical discussions about conservatism, patriarchy, female wrath, sexuality, and cultural isolation.
This movie reminds us that Vampires (evil and lust) will always be around, symbolizing humanity's uncontrollable fascination with blood-sucking monsters. Sheila Vand plays a lonely, contemplative young woman in a traditional black veil who wanders the nighttime streets of Bad City, an Iranian neighborhood, or a US-Iranian settlement on the outskirts of Tehran or Detroit.
The film begins with a scene of Bad City, a large wasteland dotted with oil exploration machinery and a strong sensation of being a ghost town. Here, Arash, a lonely adolescent with a drug-addicted father who always owes money to a dealer, works as a landscaper for a wealthy household. The city, without his acknowledgment, is occupied by a solitary young vampire whose name we never learn. She behaves as an avenger, preferring to feed on people she deems "evil," murdering them without compassion.
When she runs into Arash one night, she will finally understand the possibilities that love brings and that even in Bad City, there is a ray of hope. For having a whole sense of "Vampirism" go and watch the movie.
The story of Bekas (2012) revolves around two homeless siblings, Zana (6 years old) and Dana (10 years old), who lives on the edge of death. At the start of the movie, they see Superman through a tiny hole at the local theater. Zana and Dana plan to travel to America and live with Superman. Once they arrive, Superman will be able to cure all of their problems and will make their lives easier and punish everyone who has been cruel to them. Zana begins to prepare a list of everyone he planned to inform Superman to penalize.
The film is a political statement on how the Kurdish population was mistreated and repressed during the dictatorship of Saddam Hussain. The film is a complete representation of two orphaned brothers who earn a living by polishing shoes. The first scenes show how the kids believe Superman is real and lives in America. The film is, for the most part, pleasant, with several comedic situations. Perhaps the creators believed that comedy was required to get the point through.
The film managed to earn a Silver Student Oscar in Stockholm, a People's Choice Award at the 2012 Dubai Film Festival, and a Muhr Arab Award nomination.
Santouri (2007) is the story of the movie: Ali is the son of a wealthy family; he plays the santoor (an Iranian instrument similar to the dulcimer) and has gained some notoriety through performances and music instruction, and tuitions, but he is shunned by his family because of his occupation, which they loathe (playing music was a taboo in Iran).
He falls in love with one of his music students, but after a brief moment of joy, life does not treat him as well as it did before, and his addiction to drugs agonizes him. His wife abandons him, and he sleeps outside like a destitute tramp, reduced to a nobody from a noble.
Director Mehrjui does an excellent job of establishing an atmosphere in which one can genuinely experience society's problems with drug addiction. For a long time, there has been a perception that young Iranian musicians are prone to become engulfed in a world of drugs, drink, and womanizing's practices.
Despite the fact that this is a perpetuated myth, Mehrjui does an excellent job of telling Ali Santoori's narrative.