Thinking of visiting New Zealand? Our advice would be not to delay. There are many life-changing experiences in this sub-tropical, friendly, and unique country. The memories and friendships you create will last a lifetime, especially if you opt for one of these best New Zealand tours.
Spanning across two islands (plus a few more!) New Zealand has incredible outdoor scenery, unique wildlife, beaches for miles, and highly accessible coastlines with a big heart to match. Locals love to show off their wonderful homeland to visitors with a healthy dose of Kiwi hospitality.
Part of New Zealand's appeal is the diversity of its environment and the activities it offers. It has something for everyone to enjoy, from the winterless North, where you can fill your days with beach vibes and sand between your toes, to the Southern Alps and its pristine mountain environment and glacial waters.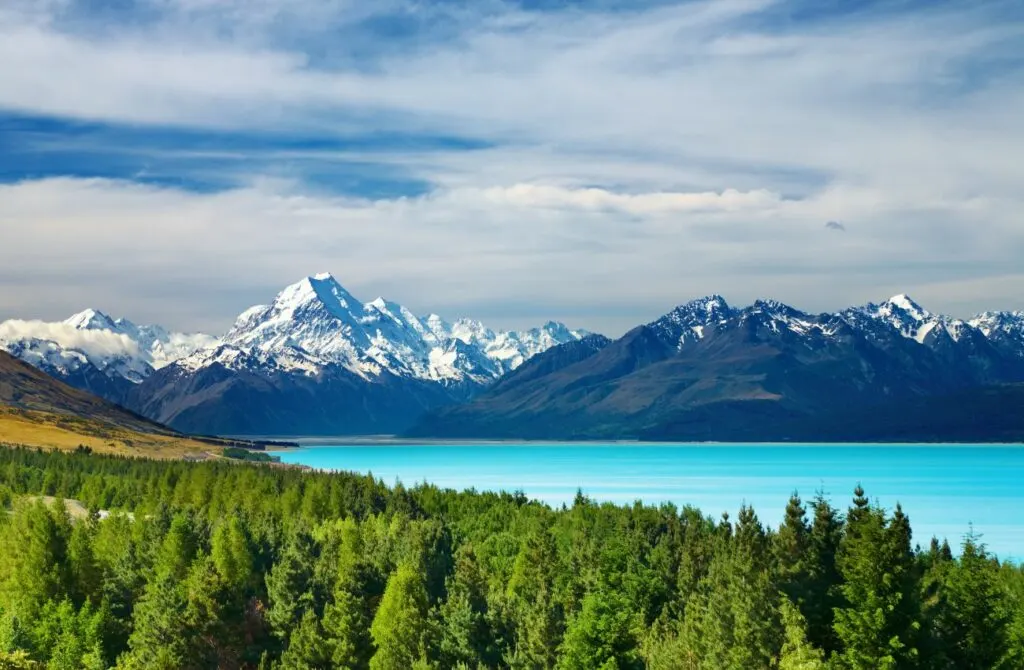 Outdoor enthusiasts are spoilt for choice with world-class hiking, cycling, surfing, paddle boarding, rafting, diving, and everything else in between.
If you like to get your adrenaline fixed, there are plenty of extreme sports to enjoy, as New Zealand has long been touted as the birthplace of extreme adventure sports. Whether you fancy throwing yourself out of a plane over the brilliant blue of lake Taupo or want to learn how to kitesurf in the Bay of Islands, catch your first wave down in Raglan, a bustling North Island surfing town, or raft or kayak down some of New Zealand's rivers. The options are endless.
For those who enjoy a quieter life, explore New Zealand's cosmopolitan cities or countryside. Foodies will revel in the local dining scene across the country, with locally grown produce sitting center stage on many establishments' menus. Sample unique New Zealand artisan products from honey to olive oil to wines and beer.
With a population of under 5 million, New Zealand feels vast and spacious. It is easy to get away from the crowds and carve out a little piece of paradise to enjoy. Beach lovers will be in heaven with endless sandy shores to explore.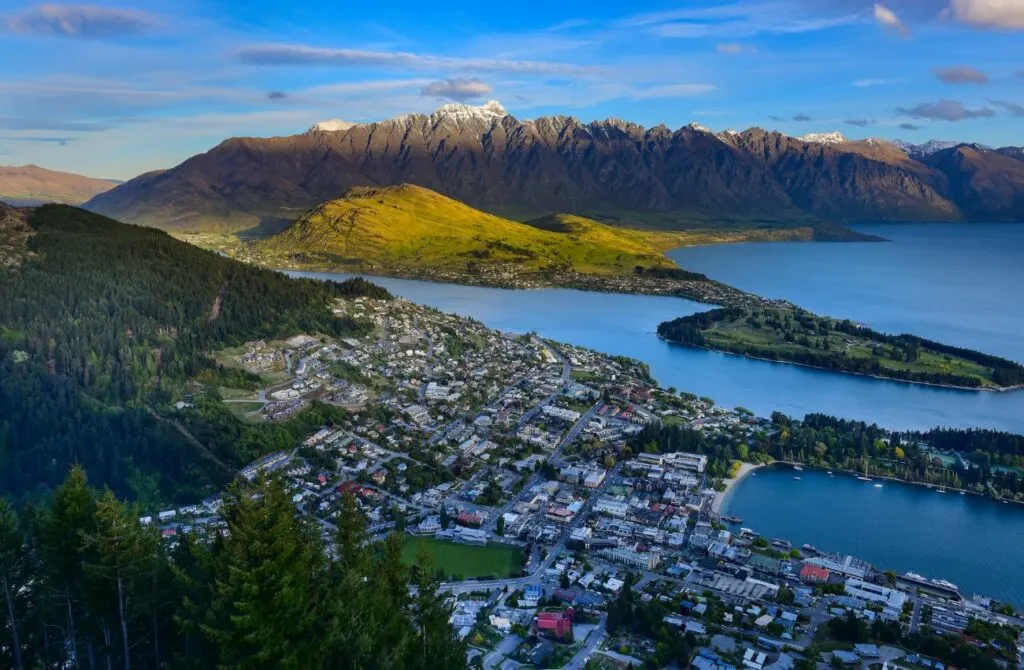 With so many options, sometimes it takes time to figure out where to start. Most of the best New Zealand tours are group tour, and will take the stress out of your trip with expert local knowledge paving the way for your trip of a lifetime.
Group tours allow you to make connections. Connections with people, with places, with countries. Whether you travel solo, with family, whatever your age range, or whether, you enjoy active pursuits or lazy days, if you like to rough it or go for a bit of luxury, TourRadar has you covered with a New Zealand tour to accommodate everyone's idea of a dream trip.
Tour companies from across the South Pacific have a lot of love for their home countries and the countries they visit and thrive on their passion for showcasing their natural wonders to nationalities from across the globe. Despite what you might think, traveling with a tour company in New Zealand many times allows you to open up authentic experiences that are off the beaten track or could easily be missed by your average tourist.
Read on to find out some of the best tours heading around New Zealand. Get ready to be inspired, and get that wanderlust flowing!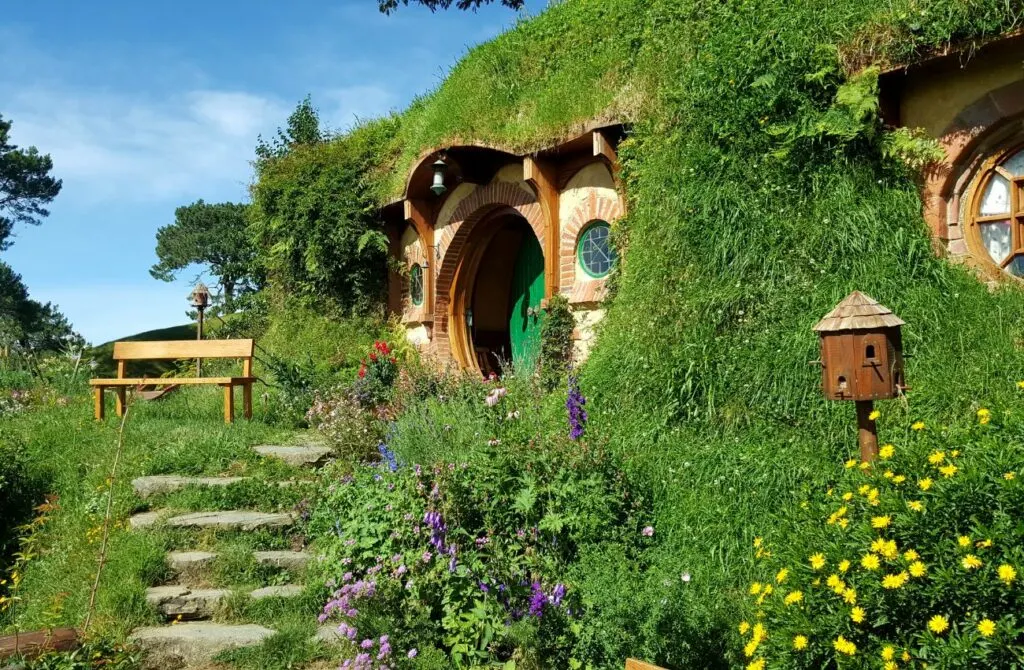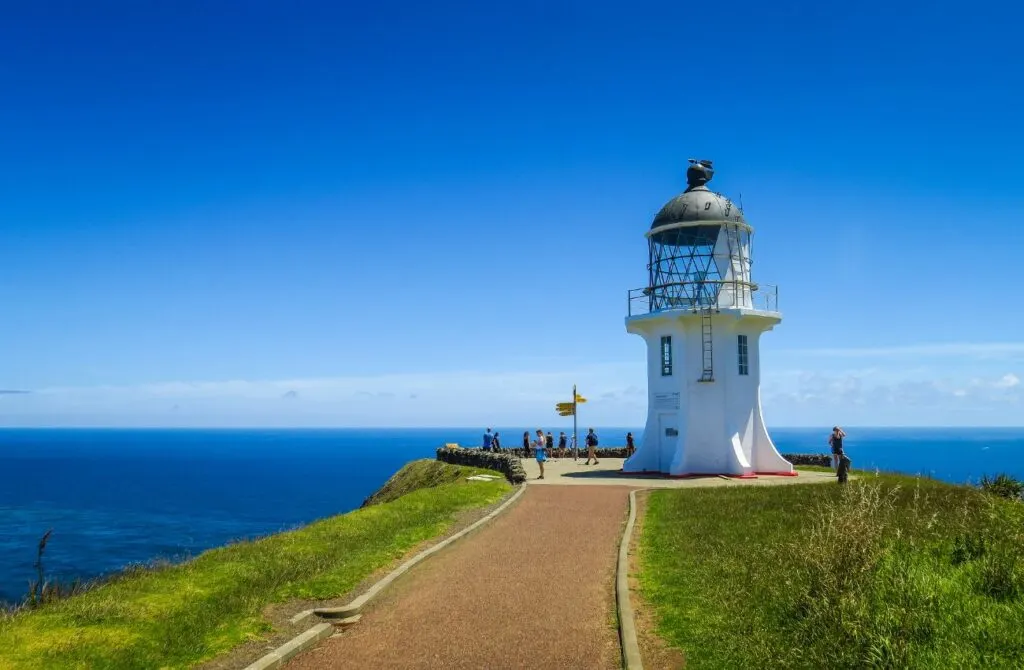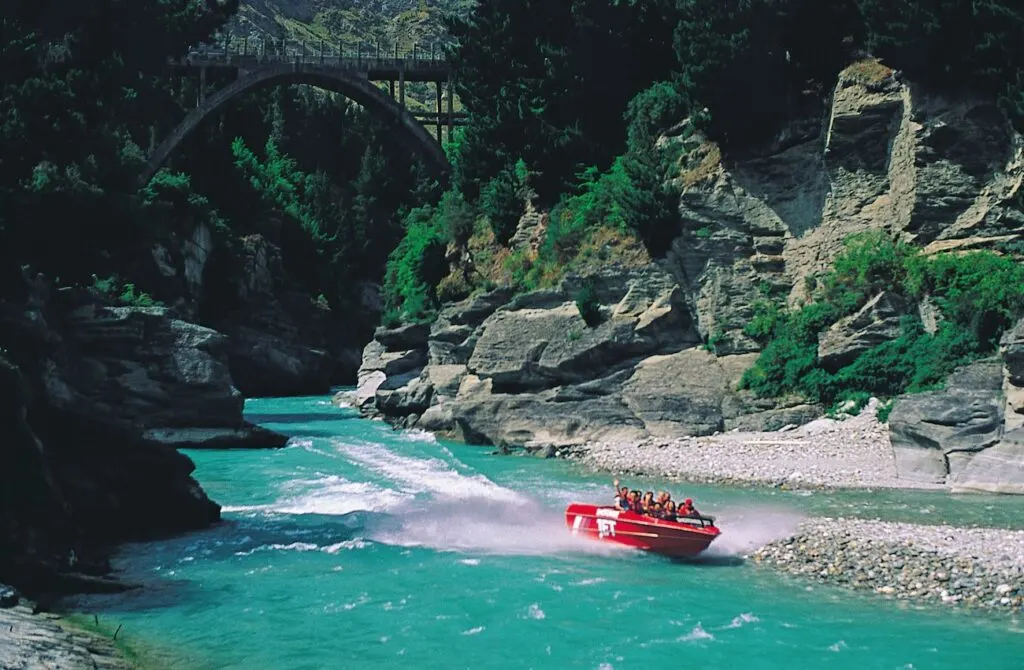 If you are looking for a truly immersive experience of New Zealand, this mammoth 17-day itinerary takes in the best of the North and South Islands of New Zealand.
Operated by AAT Kings, you will be in safe hands for your trip. As veterans of group coach tours AAT Kings, have been in business for over 100 years, holding the first coach touring licenses in Australia. Their New Zealand branch has been delighting customers with memorable travel experiences since 1999.
Guest well-being, comfort, and enjoyment are top priorities, and you have access to 24-hour guest services support throughout your trip.
The AAT King's philosophy allows them to share with their guests the magic of New Zealand, including its stunning natural beauty and cultural traditions. Through their years of business, AAT Kings have built valuable relationships with locals and are committed to strong partnerships with native Maori.
As guests, this has the benefit of taking you to unique places and opening up experiences that other travelers might have yet to experience. The Kia Ora New Zealand tour takes you to both the Waitangi Treaty Grounds, where you will be joined by a local specialist guide to help you understand and learn about the history that has shaped New Zealand and its people. Your visit to Rotorua includes a visit to Tamaki Maori Village, an immersive experience in a living Maori village where you will hear and experience some of the stories and traditions of the Maori community.
Taking the stress out of the travel and logistics, your trip is completed in a well-maintained fleet of coaches decked out with air conditioning. So your journeys will be smooth and comfortable.
Kia Ora New Zealand is a medium-sized trip with a maximum group size of 50, giving you plenty of opportunity to forge new friendships with your travel partners. If you are looking for a complete New Zealand experience with the opportunity to experience the highlights of this incredible country, this could be the tour for you!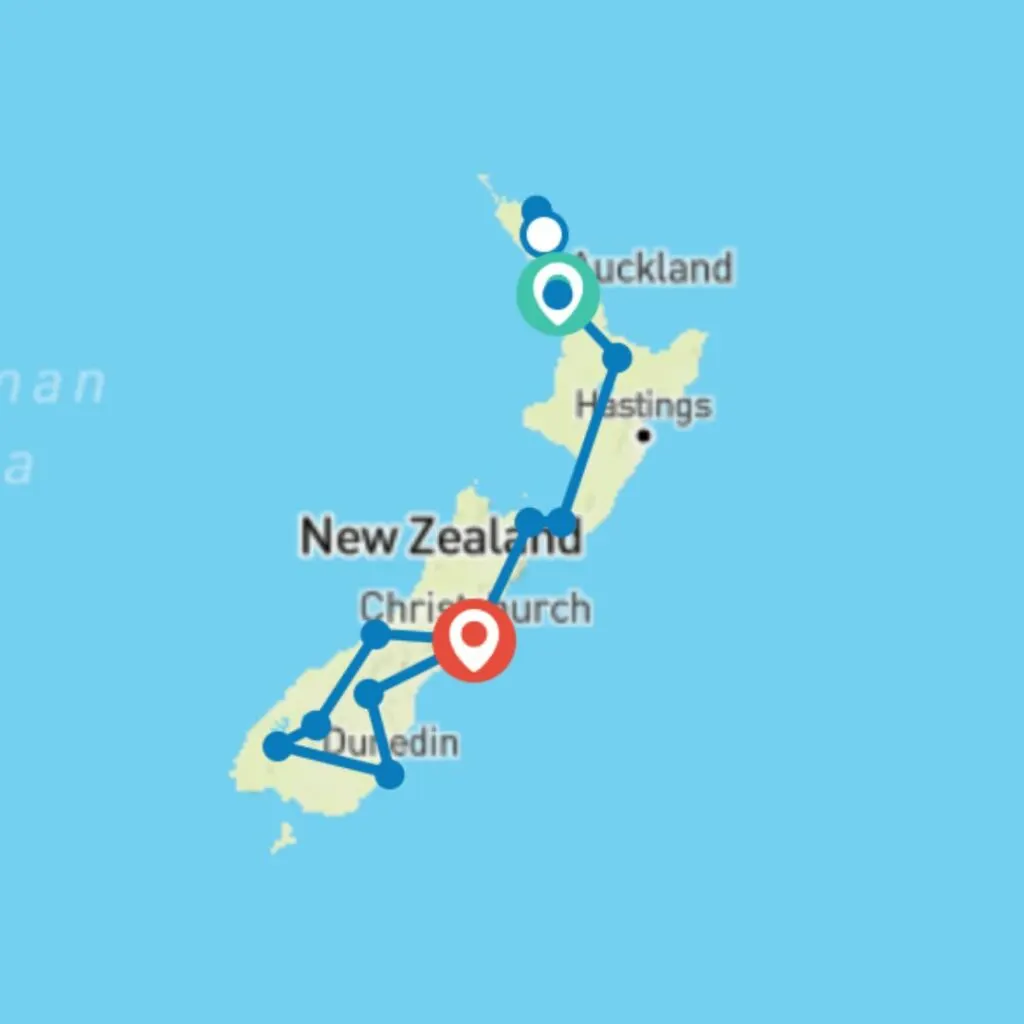 Are you looking to tick off your New Zealand bucket list? This ten-day trip offers the best New Zealand has to offer on both the North and South Islands.
If you are flying solo, this could be the tour for you. They specialize in providing for solo travelers so you can enjoy your freedom while in a safe environment.
Operated by Bucket List Group Travel, founder Himanshu aims to bring together like-minded travelers to forge new connections and create life-changing travel experiences. This tour focuses on making your travel dreams come true and highlighting the social nature of travel for the benefit of its guests.
The ten-day highlights tour is an intimate trip. Bucket List Group Tours work with small group sizes with a maximum of 12 guests. Get ready to enjoy a unique experience without the worry and stress of planning the logistics and accommodation so you can concentrate on having fun and making memories to last a lifetime.
Operating a relaxed but thorough itinerary, the trip takes in many highlights. Waitomo glow worm caves, a visit to Hobbiton, Mitai Maori Village, Milford Sounds nature cruise, and travel on the TranzAlpine Scenic train are all included in your journey. As a partially guided trip, you will also have some free days to explore Auckland, Christchurch, Queenstown, and the Franz Josef Glacier, allowing you to branch out on your own and tailor the experience to your interests.
As Bucket List Group Tours is committed to working with local vendors and guides, as a guest, you will benefit from local expertise. Helping you get under the skin of this exciting country while maximizing your time here. You can be assured that your trip also supports local New Zealand businesses and communities.
So what are you waiting for? If New Zealand is on your bucket list this year, get ready to cross it off!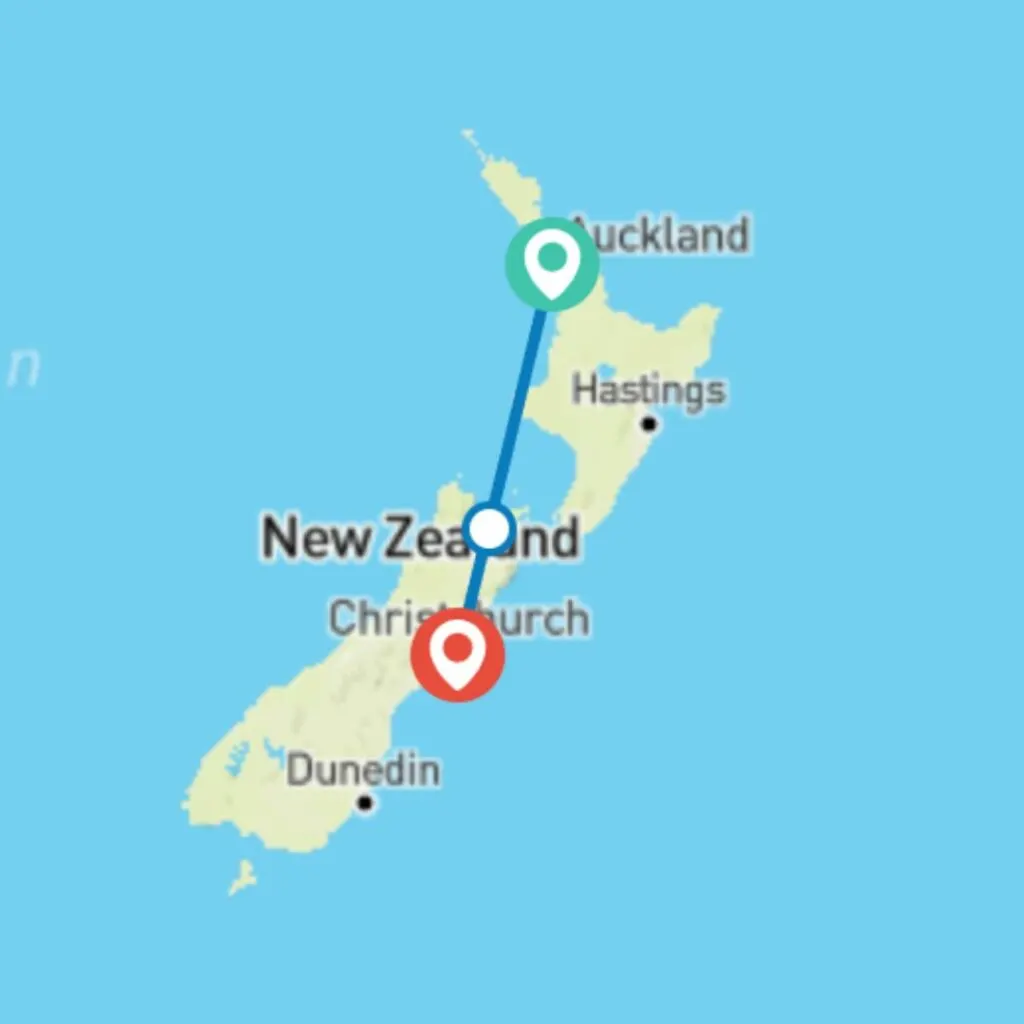 New Zealand is known for its accessibility to thrilling outdoor experiences in jaw-droppingly scenic locations. The South Island Multi-Sport tour ticks all the boxes if you want to get your pulse racing and connect with nature.
Kicking off in Christchurch, you will experience some of the best scenery and outdoor pursuits the South Island offers without worrying about organizing travel to and from locations. Operated by G Adventures, their two-week itinerary is action-packed but also allows you time to get to know the south island.
This epic adventure takes hiking, mountain biking, sea kayaking, glaciers, mountains, coastlines, and more. Getting you off the beaten track and into the great outdoors.
G Adventures founder Bruce Poon strives to provide guests with an authentic and sustainable travel experience. Focusing on passion and enjoyment and using travel as a vehicle for social good. They work with local communities to ensure travel benefits the places we visit.
Operating small group sizes with a maximum of 16 people, G Adventures treat their guests as friends. The hospitality you will receive as part of your experience ensures you a life-changing adventure in the best possible hands.
This tour bridges the gap between backpacking and more mainstream travel, making it affordable and accessible to travelers. Accommodation provided is in comfortable hostels and hotels. Choosing to tour as part of a group helps keeps costs down.
Your South Island adventure is waiting for you to join the G Adventures community of travelers!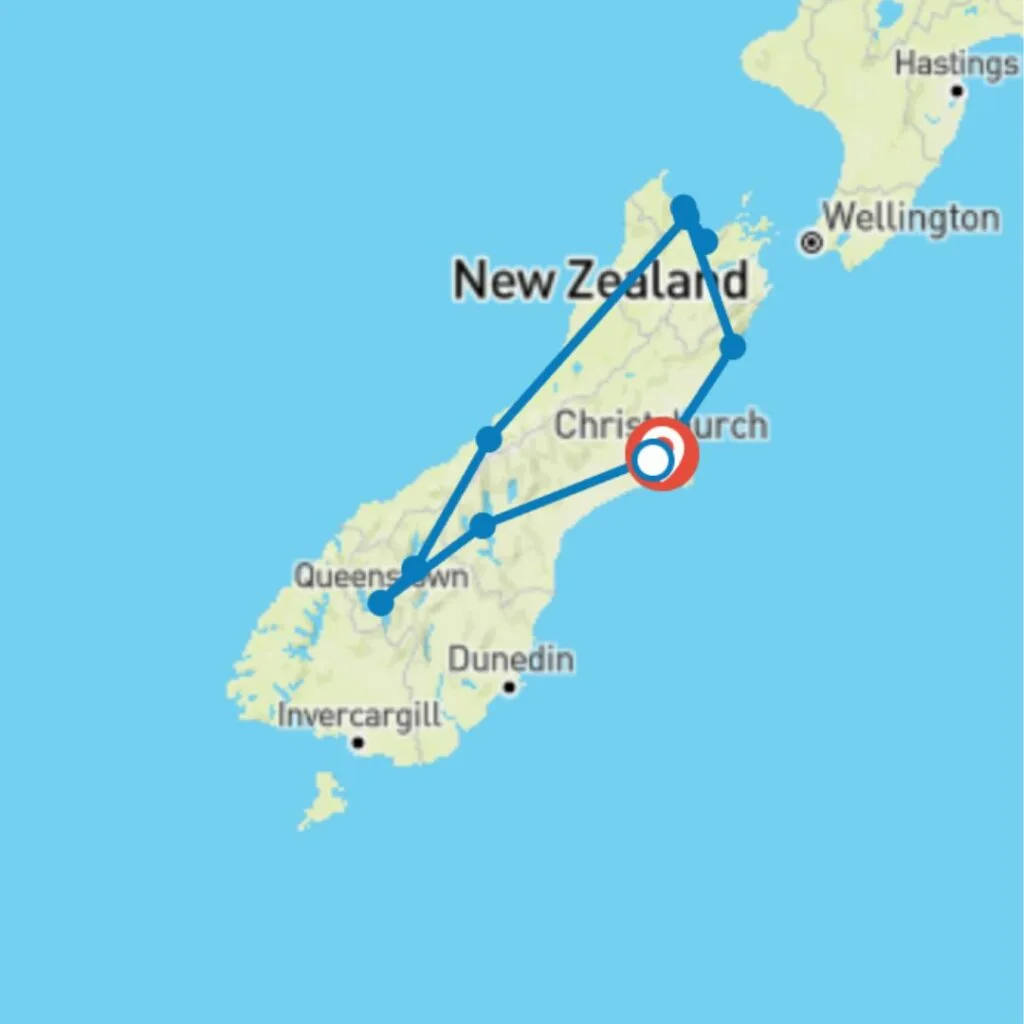 Extraordinary culinary experiences are the backbone of experiencing a new country.
Tour De Great Taste is a guided cycling tour of the Great Taste Cycle trail. Looping around the Nelson – Tasman region, you will experience the area's natural beauty, from the stunning coastline of Tasman Bay and mountain scenery to its sprawling orchards and vineyards.
This abundant area is known for its rich culinary produce. It is an important area of New Zealand for horticulture, and the wineries and restaurants make amazing use of this fresh, local produce.
The trip takes in several restaurants, a winery lunch, a visit to a brewery, and local food and wine tastings. It is an excellent opportunity to sample the region's culinary prowess. If you choose to take this trip, you can guarantee to be both sated and satisfied as you experience the best food and drinks in the most stunning locations.
Cycling a total of 159 km over 6 days, you can hit your fitness goals while enjoying a trip of a lifetime. The small group guided tour is operated by Tour De Vines, who aim to share their passion for cycling holidays with their guests. Let them take care of the logistics as you prepare to embrace this challenge.
With options for hybrid bikes and e-bikes, you have access to their well-maintained fleet of bikes. Any bikes hired from them come with a repair or replacement policy, so you don't have to worry about any problems with your bike interrupting your enjoyment.
Accommodation for the tour is provided in hotels so you can enjoy a well-deserved, comfortable rest between cycling.
If you are looking for a truly unique breakaway, the Tour De Taste trip could be exactly what the doctor ordered.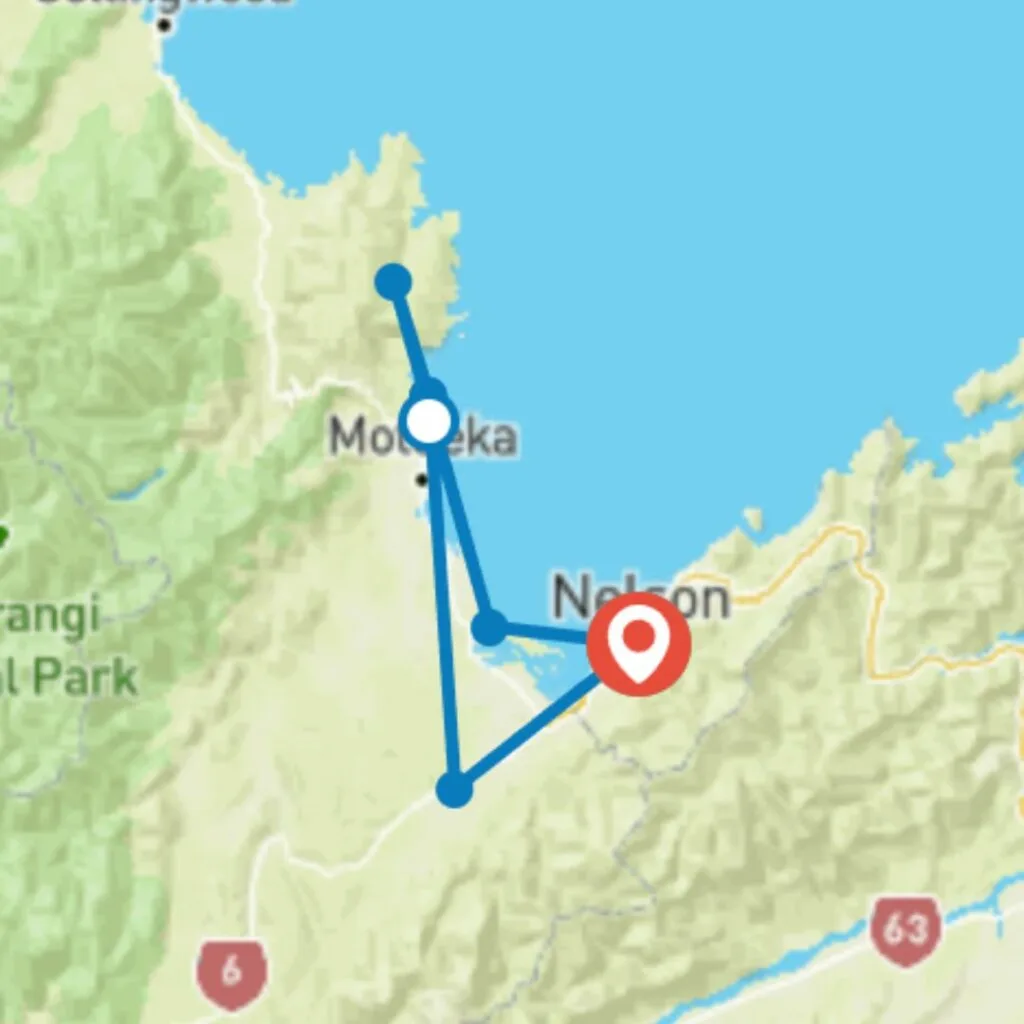 Many people come to New Zealand to experience the world-class walking and hiking the country provides.
This epic tour shines a spotlight on the country's best regions for hiking in this massive 19-day tour across both the North and the South Islands. If you want an active holiday, this trip nails comfort while embracing New Zealand's finest walks.
Hiking and outdoor activities always carry a certain level of risk which can be amplified when you are unfamiliar with the area. By choosing the New Zealand Walking tour, you benefit from the knowledge of your experienced guide, so you can be assured that you are both safe and well prepared.
The itinerary ticks off sections on some of New Zealand's most incredible walks and regions, including the dramatic volcanic landscape in the Tongariro National Park, the coastal views of The Queens Charlotte Track, the Kepler Track in the Fiordland National Park, and New Zealand's highest peak Mount Cook.
Your guide will balance your fitness and experience to ensure you make the most of your trip. The tour is run by Explore! Who are committed to their guest's enjoyment. The small group size of a maximum of 16 guests means you have an intimate experience with plenty of personalized attention from your guide.
Rest days are built into the itinerary, allowing you to relax and explore at your own pace. You will feel refreshed and inspired at the end of your holiday, letting New Zealand's natural landscape recharge your soul.
If you are looking for both comfort and an incredible outdoors experience while enjoying the opportunity to build new friendships. The Walking In New Zealand tour could be your next trip of a lifetime.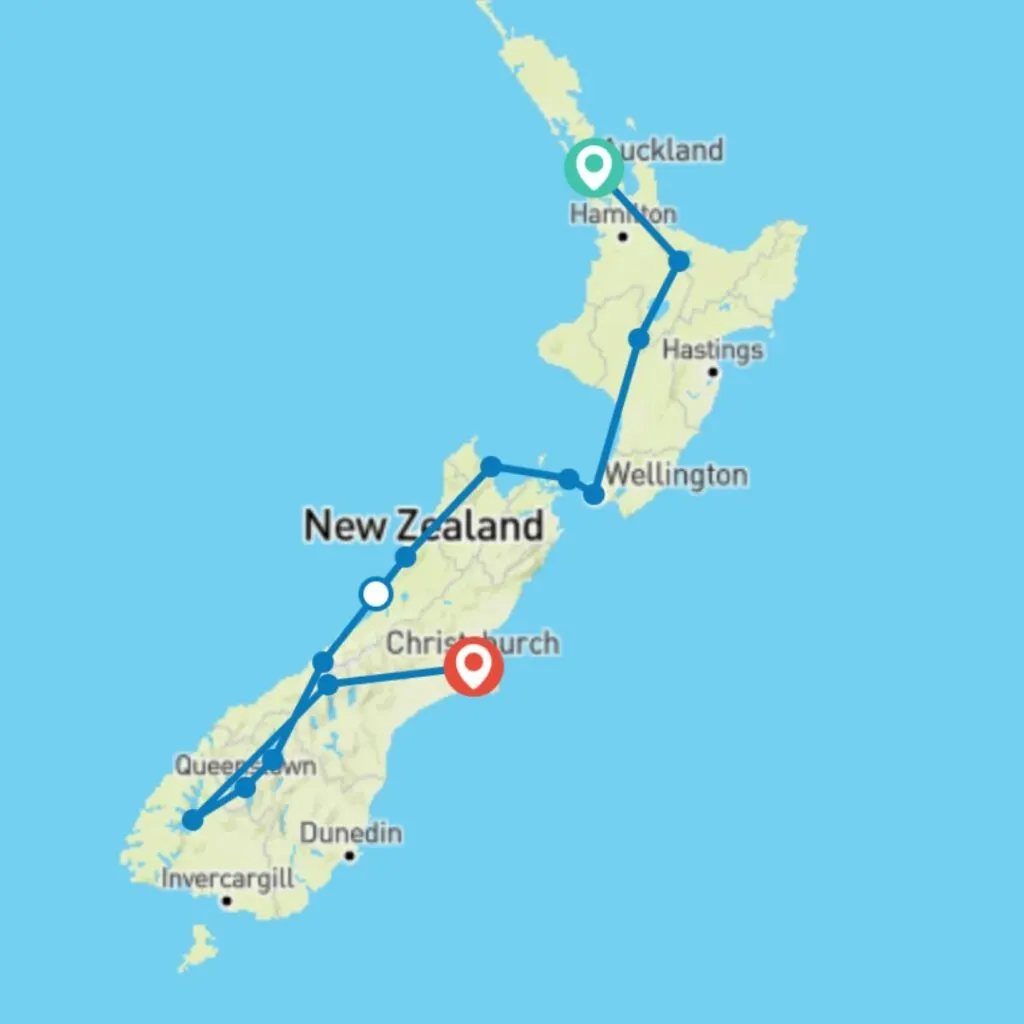 Supercharge your New Zealand Experience! Traveling to a new country can be scary. Backyard Roadies take the stress and worry out of travel, providing a dream trip modeled on the great kiwi road trip.
Backyard Roadies specialize in small group tours for 18 to 35-year-olds. This trip can help make your travel dreams into reality.
Founder Jason and his team have lived the backpacker lifestyle. They know what makes people tick and what makes for a great trip. Offering a safe and comfortable environment to make new friends, stretch your comfort zone, and live life to the fullest.
This is a backpacker experience with accommodation in shared dorms at local hostels across New Zealand. Heading right across the North and South Island, Backpacker Roadies excel in bringing you unique experiences that distill the essence of New Zealand and its culture. It is like traveling with your New Zealand mate who can introduce you to the best the country has to offer.
At the same time, you will become part of a wonderful community of like-minded travelers forging friendships that could span a lifetime and the globe. If you are ready to unleash your New Zealand adventure, Backyard Roadies are here to help you!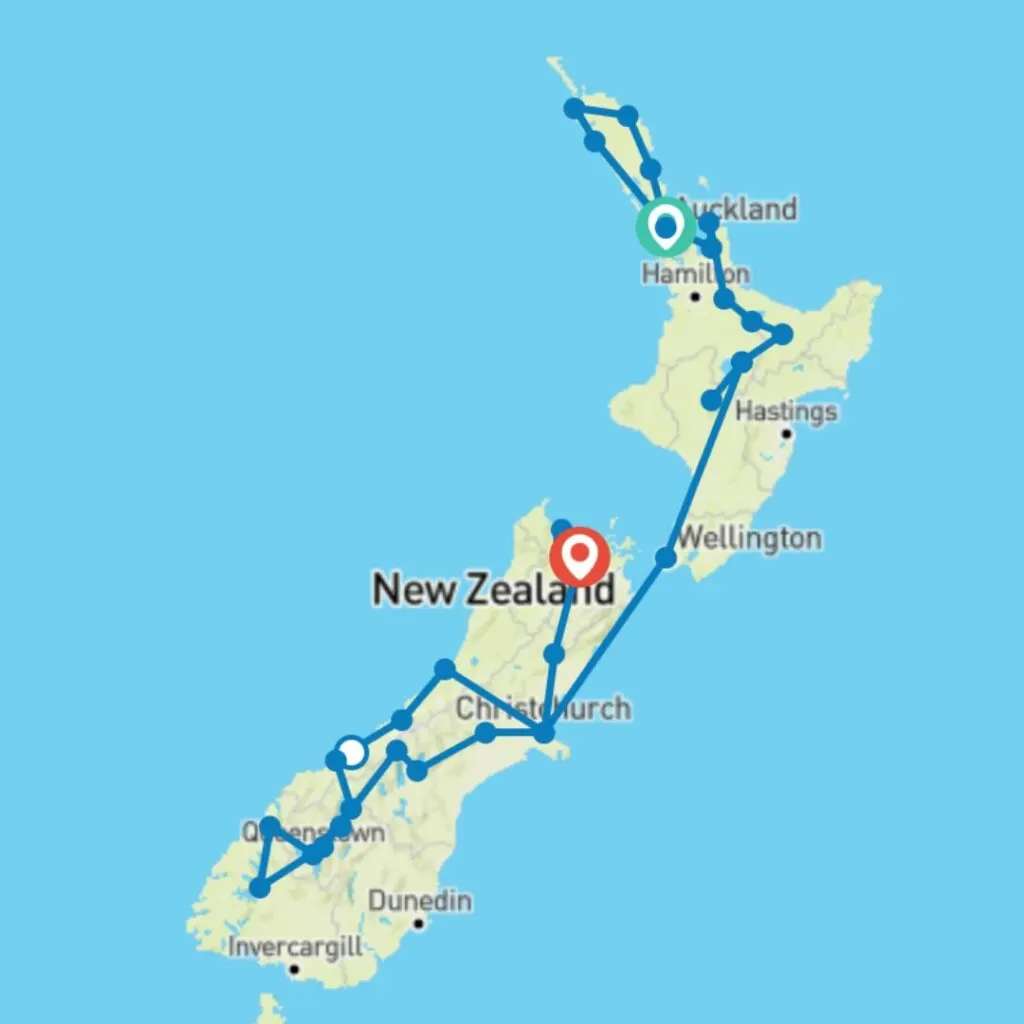 Do you want the benefits of a group tour but the flexibility to do things your own way? The Southern Highlights 9-day self-drive tour might be just up your alley.
Take the planning out of the equation and get on with the fun bits while the experts ensure you have the perfect itinerary to experience using their 30-plus years of local travel knowledge.
Included in your tour price is a rental car, beautiful, well-chosen accommodation, a journey on the TranzAlpine Scenic train, and a cruise on the spectacular Milford Sounds. You also enjoy expert travel guides and in-country support throughout your trip.
This itinerary showcases some of New Zealand's South Island's best scenery and experiences. Marvel at glaciers, soak in hot pools, be dazzled by glowworms, experience the beauty of Mount Cook, and dine out in Queenstown. Your 9-day trip will be filled with memorable moments to remember.
Operated by Discover New Zealand, their in-depth knowledge of New Zealand and their connections within the tourism industry mean your trip will run smoothly. Let them take the driving seat in planning and organizing while you get busy creating memories. A perfect tour for those who enjoy their own space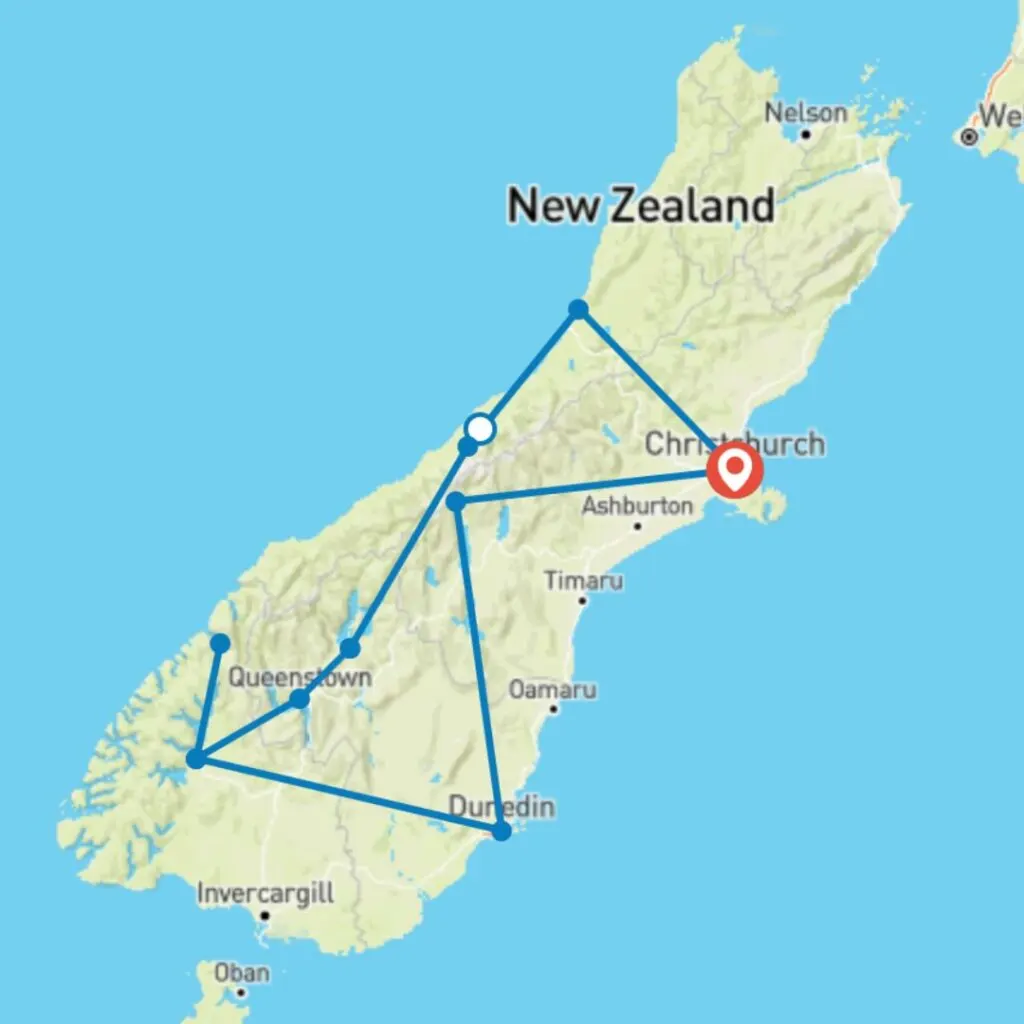 New Zealand is a land of contrasts which is part of its appeal to travelers. Spanning two islands, New Zealand's geography and climate vary dramatically from beaches to snow-capped mountains.
If you are a snow lover, the opportunity to get out and enjoy New Zealand's ski fields should not be missed. The South Island Snow Safari is an incredible way to see what the New Zealand mountains offer while making new friends and connections.
Kicking off in Christchurch, the trip visits Mount Hutt ski fields located high in the Southern Alps. There is an overnight stop at Lake Tekapo, a dark sky reserve so that you can wonder at the beauty of the southern hemisphere's night sky. Take in a remote ski field at either Ohau / Mount Dobson or Roundhill depending on experience level, before heading down to Queenstown to experience Treble Cone, The Remarkables, Cardona, and Coronet Peak.
Operated by Haka Tours, this is a New Zealand-owned business that provides fun-filled authentic tours to help people experience the joy New Zealand has to offer. Their tour leaders will bring an unrivaled passion to your trip, showcasing genuine New Zealand hospitality.
Your trip includes accommodation in high-end hostels with shared dorm rooms, mountain transfers, and lift passes to 6 different mountains. If you are looking for bang for your buck, this incredible tour covers a lot of snow in a short time. Get ready to polish your skills or get your ski or snowboard journey underway. Whatever your ability level, Haka tours have something for you.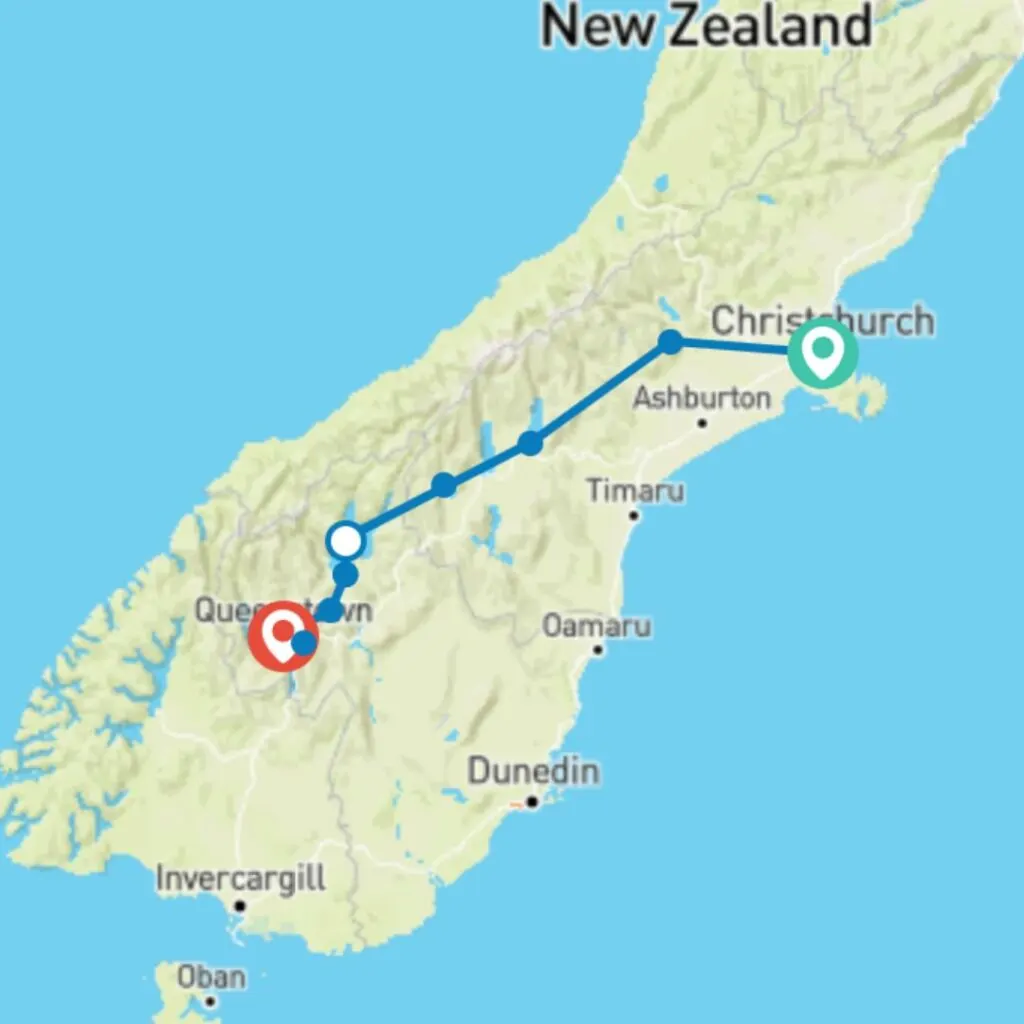 This incredible 20-day adventure spans three countries. A stress-free way to enjoy as much of the South Pacific as possible with an action-packed itinerary.
Beginning in New Zealand, you will spend a whole week exploring some of the country's highlights. Touring starts from Auckland with a luxury dinner at the top of the Sky tower, experiencing the stunning views this waterfront city has to offer. Day two offers a day trip to Waiheke Island, a stunning tropical island located in the Hauraki Gulf, just a 40-minute ferry ride from Auckland. Known as New Zealand's Island of wine, think beaches, world-class wines, and holiday vibes.
A two-day stay in Rotorua allows you to explore the Maori village, have a traditional Hangi dinner, and experience the geothermal geysers. Not to mention a trip to Hobbiton. From Rotorua, head down to Queenstown and the Milford Sounds.
After a week well spent in New Zealand, it is time to head to Australia, spending time in Melbourne, Cairns, and Sydney. You will tick off snorkeling at Great Barrier Reef from your bucket list on the way. From Sydney, you are whisked away to Nadi to finish your journey with a four-day trip to the sun-soaked shores of Fiji to enjoy your very own island getaway ensuring your trip ends on a relaxing high.
This tour is a fantastic option if you want to experience highlights from these incredible three countries. Operated by Globus, they offer medium-sized tours with a maximum group size of 46. A multi-country experience you will treasure for a lifetime.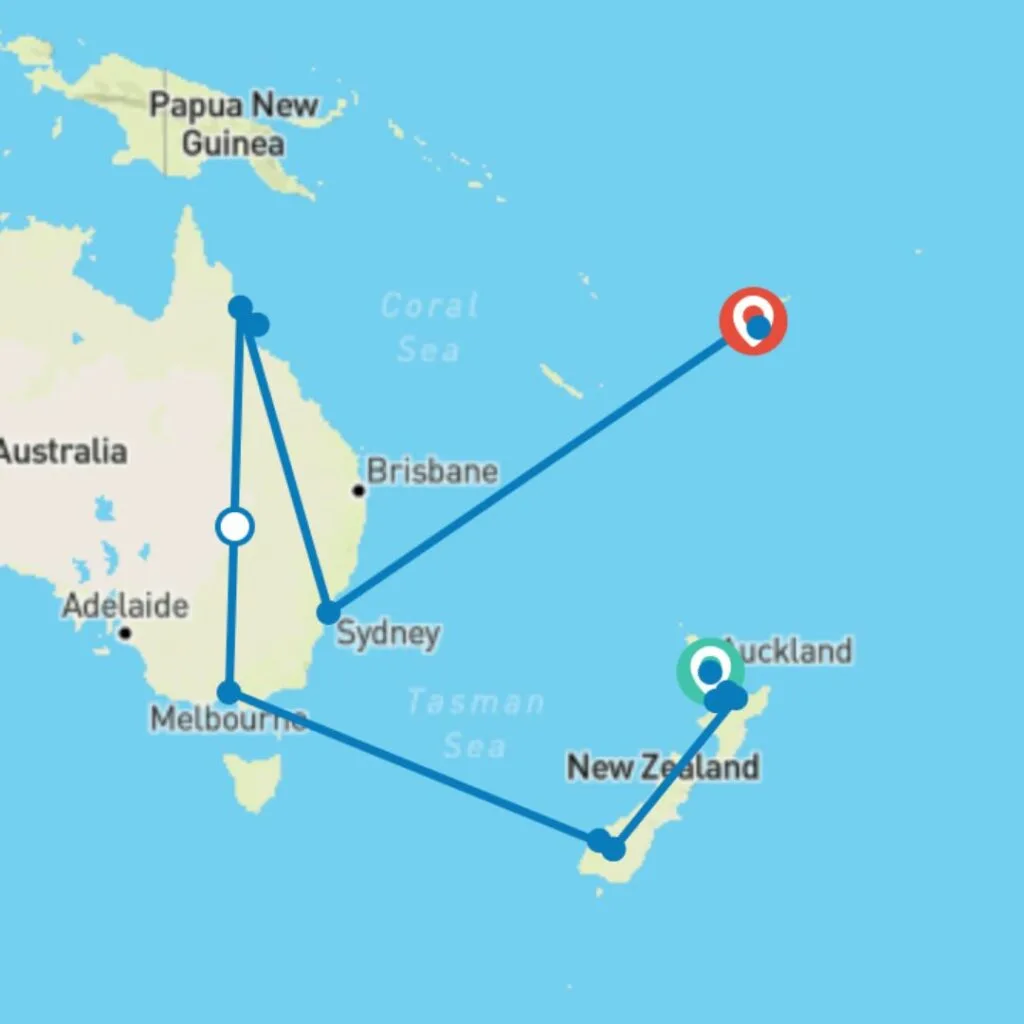 ---
If none of these tours work for you in New Zealand, please do not worry. There is a wide variety of tour options in the country, and we are confident that there will be something that fits your needs and interests.
Take a look at all the group tours in New Zealand now, which you can sort by private or group, maximum sizing, budget, dates and much (much more). The team at TourRadar is also always more than happy to answer any questions, provide further information or assist in any way in finding the perfect tour for you.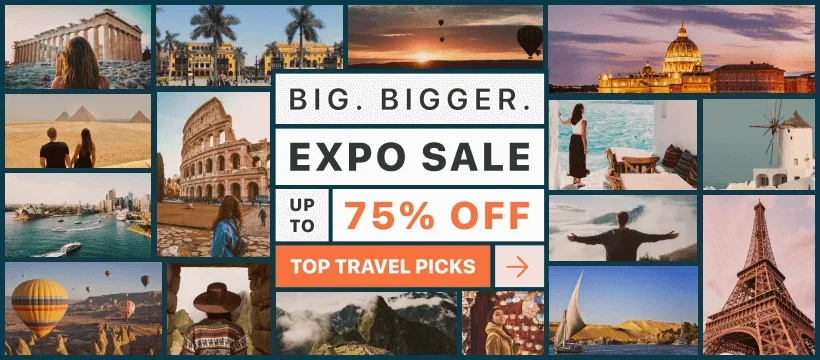 Staying Connected While Travelling
In today's increasingly connected world, staying online while traveling has become essential for a seamless experience. That's where eSIMs come into play, revolutionizing the way we access mobile networks during our global adventures. Say goodbye to hunting down local SIM cards at the airport; eSIMs provide instant activation the moment you land, sparing you the fortune usually spent on international roaming and allowing you to genuinely travel like a local (without getting hopelessly lost!).
With eSIMs, tasks like restaurant recommendations and reservations, up-to-the-minute public transport instructions, checking opening hours, and accessing further information become a breeze. And, of course, sharing your journey on social media is easier than ever. To stay connected wherever you roam, consider using either Airalo or Holafly. Airalo boasts the most extensive range of destinations worldwide, offering smaller data bundles tailored to your needs, while Holafly provides unlimited data packages and fantastic EU data deals.
So why wait? Embrace the future of travel connectivity with eSIMs and make your next journey effortlessly smooth.
Further Things To Consider Before Any Adventure
Now you're all set and prepared to explore our big wide world, why not sort out everything else out all in one go? If necessary for your travel plans make sure you have brought proper travel insurance, protected your privacy by getting a secure VPN, compared all the top hotel booking sites to find just what you're after, reserved an unbeatable rental car price and - of course - booked the best flight deals!
Or maybe just forget it all and go for a last-minute cruise or effortless tour instead?
Many budget travelers (including me) indulge in worldwide airport lounge access, so we can experience luxury while still slumming it in economy. Naturally, we would never leave home without a more general travel guide since we couldn't possibly cover everything here!
Just add an adventurous attitude and plenty of smiles - they go a long way - and that about covers it all! Now go out, find your own path and don't forget to share your best inspiration stories with me on Facebook, Twitter, and Instagram...I'd love to hear from you!