Bangladesh is well known for its extraordinarily lush river landscapes, vibrant culture, and chaotic urban spaces. Fittingly, Bangladesh is also home to three of the more than 1,000 World Heritage Sites worldwide, as inscribed by the United Nations Educational, Scientific, and Cultural Organization (UNESCO).
Bangladesh's captivating UNESCO sites range from the iconic Sundarbans, and the spectacular historic mosque City of Bagerhat and the far-flung Ruins of the Buddhist Vihara at Paharpur.
Bangladesh isn't on the tourist trail like Vietnam, Malaysia, or Nepal, so when you visit its world heritage sites, you'll find yourself amongst only the most persistent of travelers.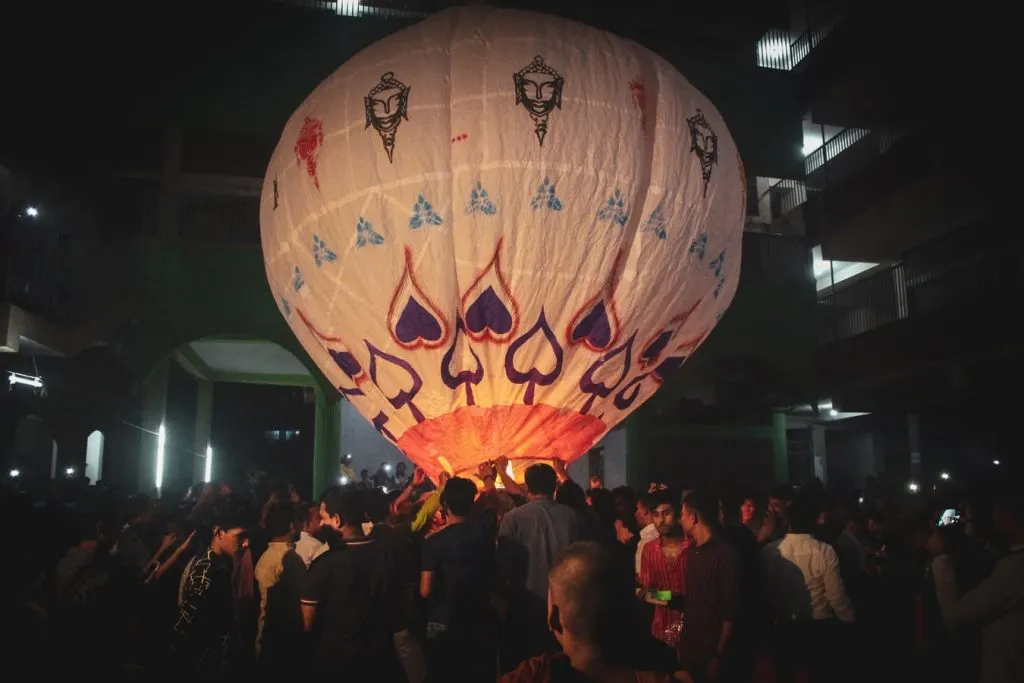 UNESCO is a bureau of the United Nations that endeavors to support the protection and growth of the world's intellectual and cultural property and elects UNESCO sites due to their "outstanding universal value" in science, history, or culture. As a result, UNESCO Sites are meaningful to the mutual interests of humanity – and legally guarded by international treaties.
Travel influenced by UNESCO sites enables visitors to explore secret spots, aid preservation, obtain specific knowledge about the history of Earth and humanity – and wonder at unequivocally majestic sites.
While a few such as the iconic Komodo Islands and the grand Sydney Opera House are famous around the world, there are far more untouristy UNESCO sites worthy of insertion in any 'off-the-beaten-track' bucket list.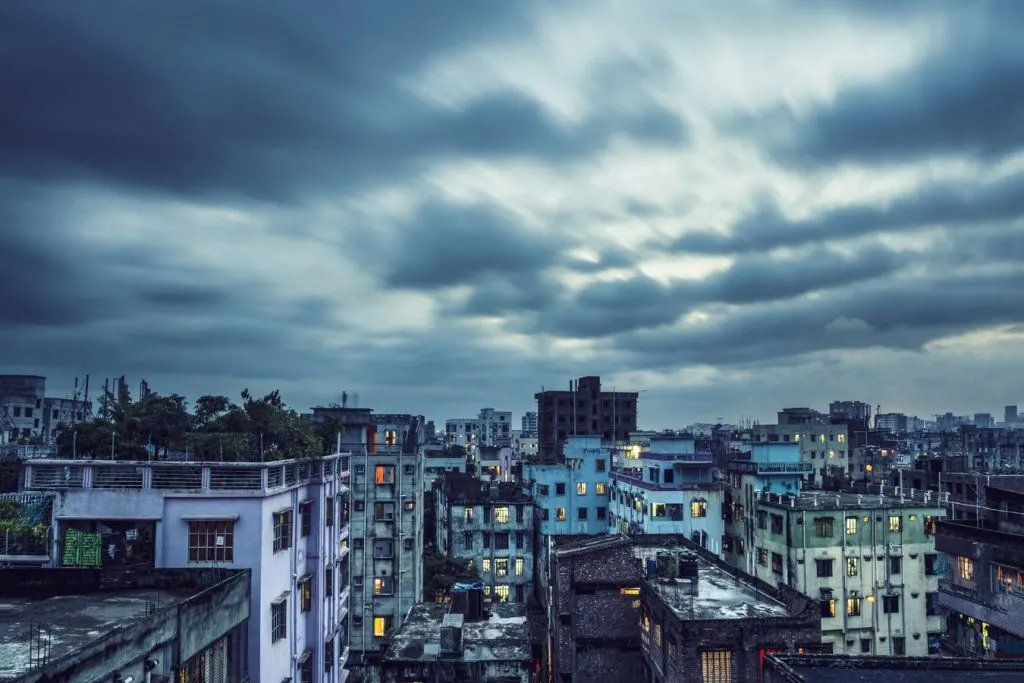 Inscriptions settle into two categories: cultural and natural locations, or a combination of both (mixed). There are currently 3 UNESCO world heritage sites in Bangladesh, two cultural ones and one natural one, and one mixed. There are also some incredible tentative UNESCO sites in Bangladesh we will cover briefly – for the more adventurous travelers.
So, why not immerse yourself in one or more of these sites on your next Bangladesh vacation? From breathtaking natural wonders to unprecedented feats of human engineering, check out the exhaustive list of Bangladesh UNESCO sites to determine which places resonate with you. You can then use them as a roadmap for the trip of a lifetime.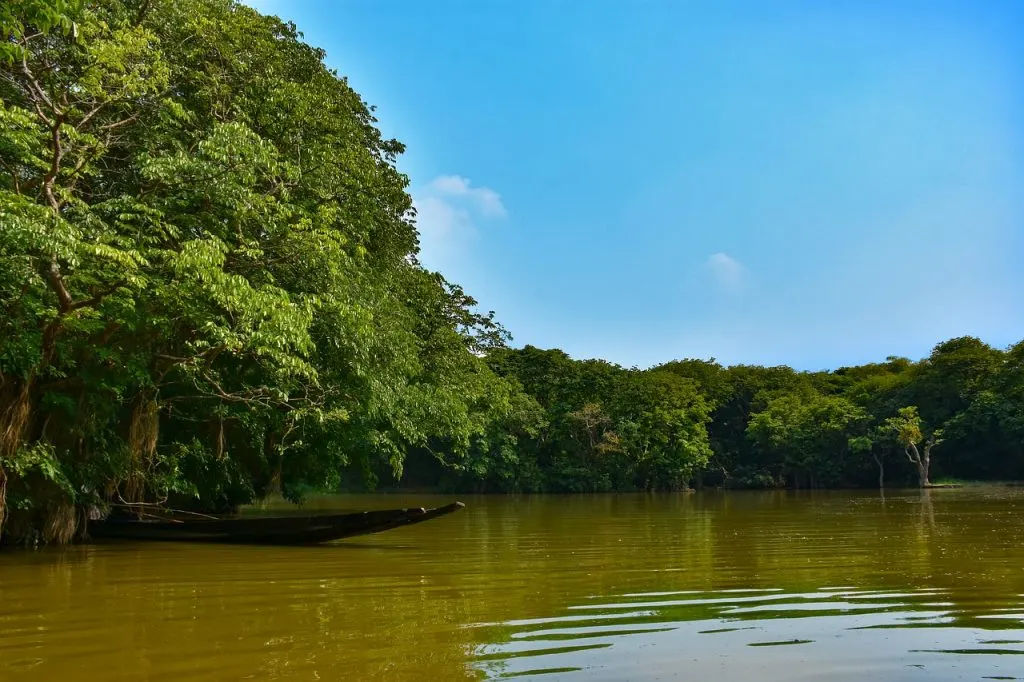 Cultural UNESCO World Heritage Sites In Bangladesh
Historic Mosque City of Bagerhat
The Historic Mosque City of Bagerhat world heritage site in the Bagerhat District of south-west Bangladesh comprises several mosques constructed throughout the 15th-century Bengal Sultanate, of which the Sixty Dome Mosque is the largest. Bagerhat is considered to be part of the cultural heritage of the world as it provides remarkable testimony of medieval city, which quickly developed at the confluence of the Ganges and Brahmaputra rivers.
The old city, previously known as Khalifatabad, flourished on the south southern bank of the ancient river Bhairab in the 15th century BC. It stretched for around 50 square kilometers, comprises some of the most important buildings from the beginning phases of the spread of Bengal Muslim architecture.
These buildings include about 360 mosques, tombs, memorials, bridges, water tanks, roads, and public buildings assembled from baked brick – something that was not a commonly used building material at the time.
The formulation and creation of this mosque city over just a few short years is incredible enough. What is even more astonishing is that it was subsequently abandoned to the jungle not long after the death of its founder in 1459. This makes it one of the world's great 'lost cities' among others, such as Sarmisegetuza Regia in Romania, Chichen Itza in Mexico, or Tikal in Guatemala.
The frequency of Islamic religious monuments found here speaks to the zeal of Khan Jahan, as goes the engraved inscription on his tomb. The absence of defenses at Bagerhat is also curious and ascribable to the feasibilities of retreat into the thick mangrove swamps of the Sunderbans.
The status of the infrastructures – the supply and removal of water, the cisterns and reservoirs, the roads and bridges – all exhibit a complete mastery of city planning techniques and a yearning towards spatial regulation.
The masterpieces of Indo-Islamic architecture were re-discovered by the British in 1895 and since then have been somewhat disentangled from the vegetation. In 1982, UNESCO created a masterplan for the conservation and ongoing exploration of the Bagerhat area, and it became a World Heritage Site not long after. More than 50 buildings have been classified so far in two distinct zones, including the Sixty Dome Mosque and the mausoleum of Khan Jahan.
There is a fascinating museum onsight, and most of the mosques can be explored in a few hours. As one of the top attraction in Bangladesh, Bagerhat is included on many tours, but you can also get here with local buses which run from Khulna regularly or Mongla with a connection.
Ruins of the Buddhist Vihara at Paharpur
Located in the north-west of Bangladesh in the Naogaon district, the ruins of the Buddhist Vihara at Paharpur are all that remains of a Buddhist monastic complex at the heart of the ancient Varendra nation. Today the ruins constitute the most dramatic and consequential pre-Islamic monument in Bangladesh.
The first constructor of the monastery was Dharmapala Vikramshila (770-810AD), the king of Varendri-Magadha, whose name is recorded on a clay seal found in the monastery compound.
The monastery is designed as a large square quadrangle with the central imposing entrance structure. The exterior walls are produced by a series of cells that face inwards to the central shrine in the complex's cruciform courtyard. In the monastery's ultimate construction phases, over 170 of these cells and a terraced superstructure rose three terraces to an imposing 70 feet tall. At the base of the shrine, there are over 60 terracotta sculptures represented a variety of Hindu divinities.
These, along with inscriptions, tell us about the cultural and religious life. Sometime in the second half of the 12th century, this great Vihara was abandoned, seemingly amid the great unrest and displacement resulting from the Muslim invasion rather than any one event. Today UNESCO works closely with Bangladeshi authorities to preserve the site for future generations through problems including lack of proper maintenance, fund constraints, and corruption consistently plague such effort.
Still, the Ruins of the Buddhist Vihara at Paharpur today is the single most dramatic and magnanimous monument in Bangladesh and the second largest single Buddhist monastery south of the Himalayas.
A worthwhile world heritage site to visit, visits can be organized with most tour companies in Bangladesh or solo with a bus from Jaipurhat or Paharpur. The Jamalganj Railway Station is also only 4.5 kilometers away.
Natural UNESCO World Heritage Sites In Bangladesh
The Sundarbans
The Sundarbans is the most significant surviving mangrove forest globally and among the world's most biologically active habitats. The forest and rivers along the Ganges and Brahmaputra Rivers across India and Bangladesh host a wide variety of wildlife, including many endangered species.
The extensive tidal mangrove forests of Bangladeshs' Sundarbans Forest Reserve, is in reality, a mosaic of islands of different shapes and sizes, perennially washed by brackish water that swirls in and around the endless and mind-boggling labyrinths of water channels.
This mangrove natural environment continues to support the biggest number of tigers in the world who adapt to an almost amphibious life. Tigers of the Sundarbans can swim for long distances and feed on fish, crabs, and water monitors lizards — behaviors not common in tigers elsewhere in the world, including in the Ranthambore National Park.
Sadly, tigers here are also known as "man-eaters," perhaps because of the reasonably high number of interactions with residents who share the land with them.
The Sunderbans' island terrain is of extreme economic importance to millions in the surrounding areas. They provide ecosystem services such as storm barrier protection and shore stabilization, fertilizer, and sediment trapping.
They are also incredibly important as a source of wood and natural resources, which is becoming increasingly challenging to sustain along with the wide variety of marine, benthic and terrestrial species that rely on the Sunderbans for habitat.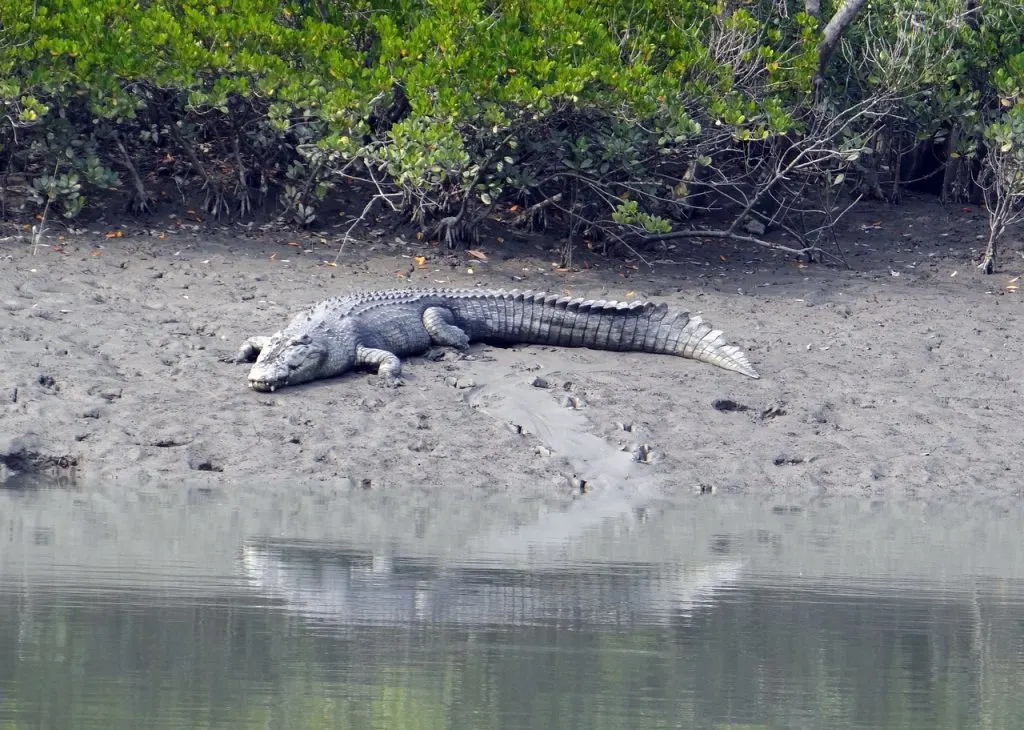 The Sunderbans are a prime example of ecological mechanisms taking place such as monsoon rain, delta development, tidal impact, and plant colonization.
The region of approximately 133,010 ha is calculated to constitute about 55% forest land and 45% wetlands in the form of tidal rivers, canals, and giant estuarine mouths. It is stated that roughly 66% of the entire mangrove woodland area is in Bangladesh, with the remaining 34% in India.
While the ongoing ecological integrity of the Sunderbans is of concern, a visit to this fantastic UNESCO site in Bangladesh not only allows you an opportunity to come face to face with tigers — but also to promote ecotourism and help converse this tremendous place for future generations.
There are many tour options for different budgets and interests – as you would expect for one of the country's top tourist attractions.
Interestingly when the Indian Sundarbans were recorded in 1987, it was proposed that the site be extended to include the (larger) Bangladesh Sundarbans. Later, when the Bangladeshi Sunderbans got inscribed in 1997, it was again recommended that the two sections be merged into one trans-national UNESCO site as is conventional.
However, international cooperation was not forthcoming for whatever reason, and now the Sunderbans are listed as two distinct UNESCO sites despites being similar ecologically. The only major difference is that the Bangladesh Sunderbans is more saline as salinity increases from east to west across the Sundarbans.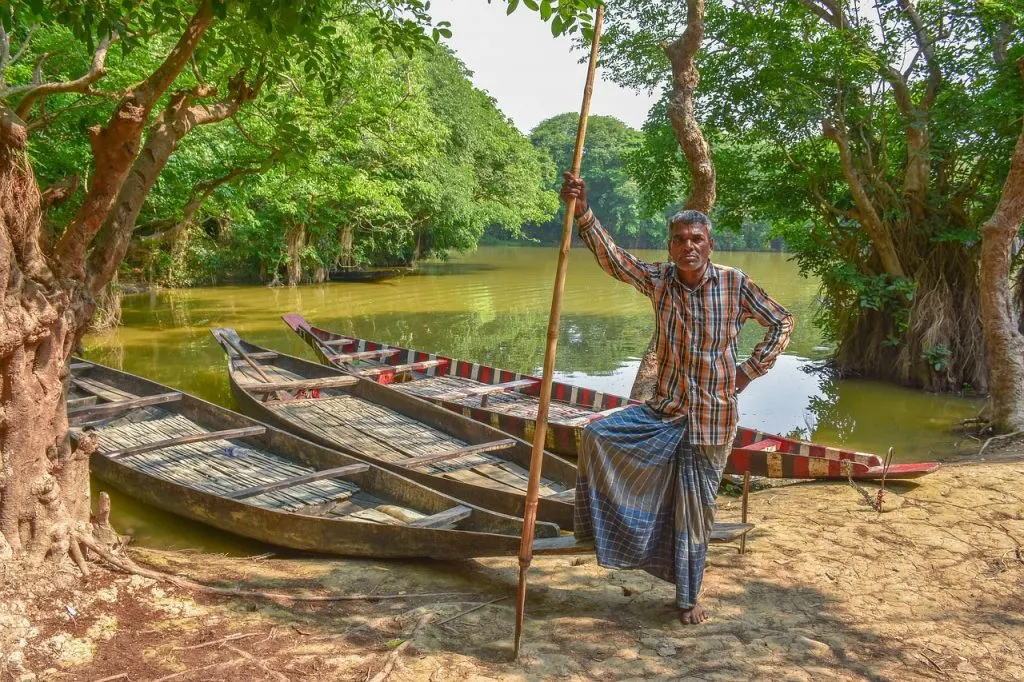 ---
And there you have it—all of the world heritage sites in Bangladesh. Hopefully, you have learned something about this country's history already through these sites. Maybe some of them have even inspired your future travels.
If you get the opportunity to visit, please make choices that encourage the protection of these special places for future generations. This includes consideration of the transport you take in Bangladesh, along with which Bangladeshi tour companies you choose to support.
If you haven't quite had enough, Bangladesh also has tentative UNESCO sites which it has proposed but has yet to be ratified. These may or may not be included at a future date but are very telling in that they are what each country considers to be its cultural and/or natural heritage of outstanding universal value.

They typically are worthy candidates for inscriptions and should be of interest for adventurous travelers who want to explore under-the-radar spots before they become touristy. For Bangladesh, these tentative sites are:
Mahansthangarh and its Environs – One of the earliest urban archaeological ruins discovered in Bangladesh containing the remains of an ancient city that dates back to at least 300 BC.
The Lalmai-Mainamati Group of monuments – A collection of around fifty archaeological sites that depict an influential religious and political center without parallel in the subcontinent. It seems to have been the spiritual center from which Buddhism was spread across South East Asia.
Lalbagh Fort – An incomplete 17th-century Mughal fort complex in Dhaka. Most of the fort has since been built over and is now surrounded by modern buildings, but it is nevertheless a fascinating place to explore.
Halud Vihara – An archaeological site that appears to be little more than a mound currently. It is proposed to be included in the existing World Heritage Site of Somapura Mahavihara at Pahapur.
Jaggadala Vihara – Another archaeological site proposed to be included in the existing World Heritage Site of Somapura Mahavihara at Pahapur.
Happy exploring!
Staying Connected While Travelling
In today's increasingly connected world, staying online while traveling has become essential for a seamless experience. That's where eSIMs come into play, revolutionizing the way we access mobile networks during our global adventures. Say goodbye to hunting down local SIM cards at the airport; eSIMs provide instant activation the moment you land, sparing you the fortune usually spent on international roaming and allowing you to genuinely travel like a local (without getting hopelessly lost!).
With eSIMs, tasks like restaurant recommendations and reservations, up-to-the-minute public transport instructions, checking opening hours, and accessing further information become a breeze. And, of course, sharing your journey on social media is easier than ever. To stay connected wherever you roam, consider using either Airalo or Holafly. Airalo boasts the most extensive range of destinations worldwide, offering smaller data bundles tailored to your needs, while Holafly provides unlimited data packages and fantastic EU data deals.
So why wait? Embrace the future of travel connectivity with eSIMs and make your next journey effortlessly smooth.
Further Things To Consider Before Any Adventure
Now you're all set and prepared to explore our big wide world, why not sort out everything else out all in one go? If necessary for your travel plans make sure you have brought proper travel insurance, protected your privacy by getting a secure VPN, compared all the top hotel booking sites to find just what you're after, reserved an unbeatable rental car price and - of course - booked the best flight deals!
Or maybe just forget it all and go for a last-minute cruise or effortless tour instead?
Many budget travelers (including me) indulge in worldwide airport lounge access, so we can experience luxury while still slumming it in economy. Naturally, we would never leave home without a more general travel guide since we couldn't possibly cover everything here!
Just add an adventurous attitude and plenty of smiles - they go a long way - and that about covers it all! Now go out, find your own path and don't forget to share your best inspiration stories with me on Facebook, Twitter, and Instagram...I'd love to hear from you!