Are you planning on heading to the Caucasus' and literally have no idea what things to do in Yerevan and Armenia?
Don't worry, you're not alone! Armenia is often overshadowed by its bigger neighbour Georgia, and gets only a quarter of the tourist numbers, but there's plenty to do in this culturally rich and historic county!
In light of this I want to give you a guide on the best things to do in Yerevan and Armenia from my recent trip there, but first…An overview of Armenia, and its capital Yerevan, to get you started!
As you will quickly see, it has a lot more going for it than just being the ancestral homeland of the Kardashians….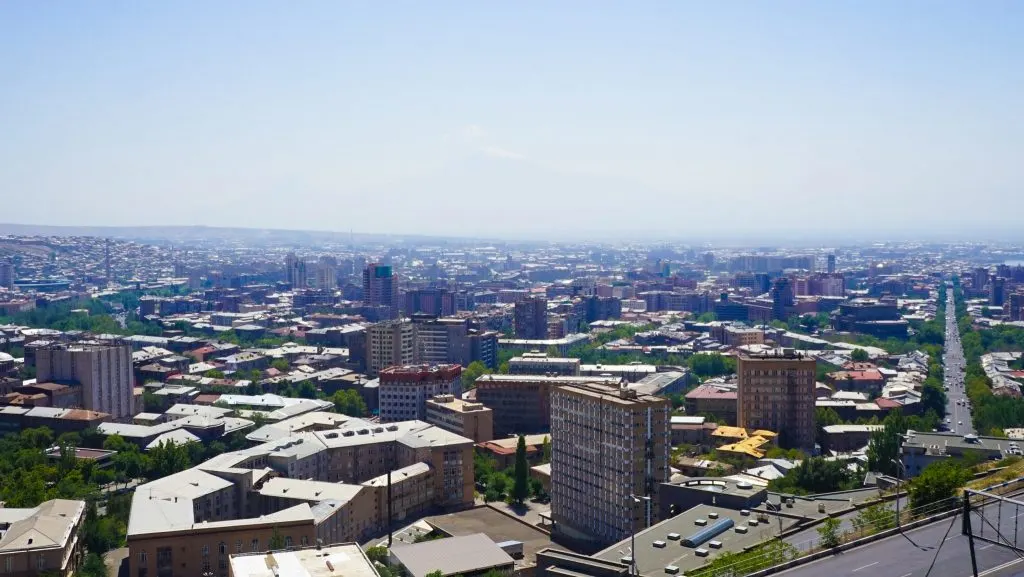 The Top Things You Cannot Leave Yerevan and Armenia Without Seeing!
Armenia, it's one of those countries you hear about but probably couldn't point to on a map!
Seriously, have a look… You'll find a inconspicuous little dot landlocked and tucked in tight between Turkey, Iran and it's smaller neighbours of Georgia and Azerbaijan. But for a little country this place really packs a punch.
Armenia has over 4,000 years of history dating back to pre-Roman times, however, much of its attractions date from the centuries after the death of Christ. Armenia has the world's oldest Cathedral, was the first nation to convert to Christianity, has the world's oldest shoe and figured out the earth was round in 2000 BC by observing other planets.

And 4,000 years later …We get a Giant blue kiwi sculpture.Not sure if that is progress or not!
There's a joke here in Armenia that every important discovery and invention can be traced to an Armenian and honestly, I could almost believe it.
Sadly it's more recent history is not as grand – partitioned between the great states of Russia and the Ottoman Empire (later Turkey), the Armenian Genocide, Sovietization and most recently, an on-going border tension / war with Azerbaijan…
Being resource poor, landlocked and fighting with two of its neighbours you would assume there is not much to see here (as I did) but you'd be wrong.
Visit today and you will find a country trying to regain its place in the world, embracing democracy and striving to move beyond from its traumatic past. Beautiful architecture, highlands, lakes, great food and great public spaces await you.
People here are genuinely excited by the opportunity to host tourists and show them their land.
I loved visiting Riga, Chisinau, Lviv and Tallinn *but* if you want Europe without the tourists and hassle a trip to Armenia is going to be for you!! And with that said… Lets move on and see what things there are to do in Yerevan and Armenia!
Things to Do in Yerevan City
Pandok Yerevan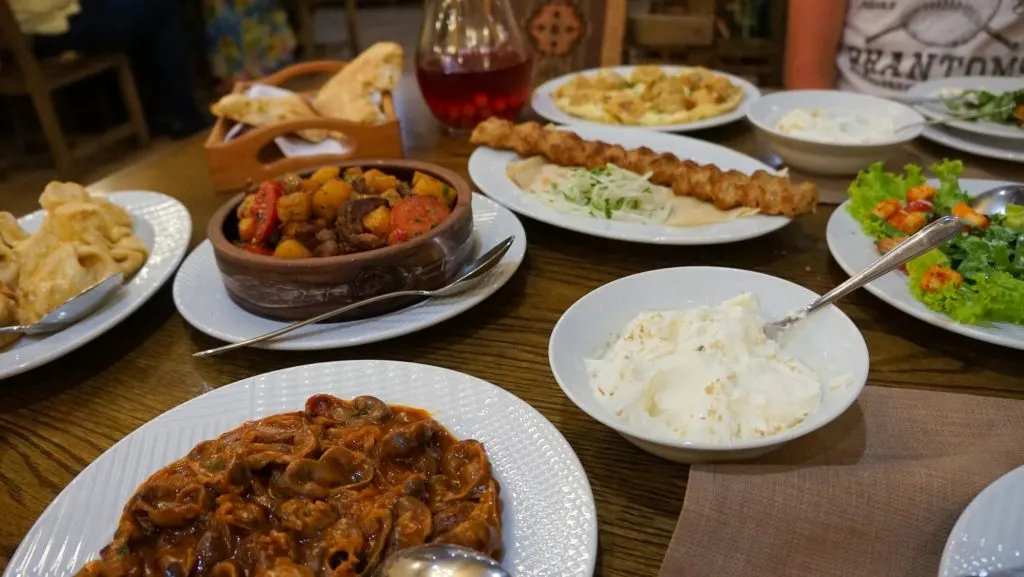 The Singing Fountains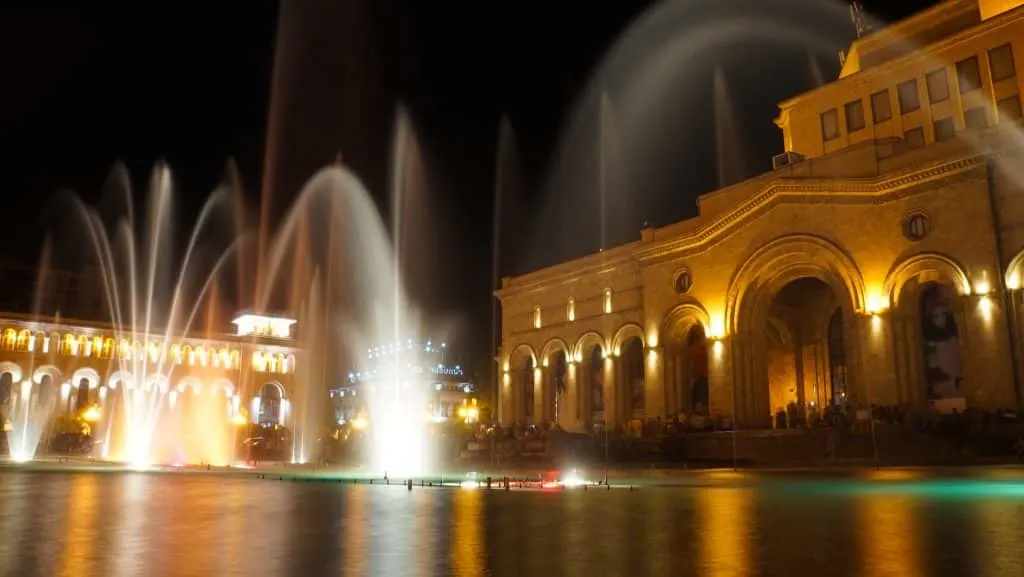 Cafesijian Centre for the Arts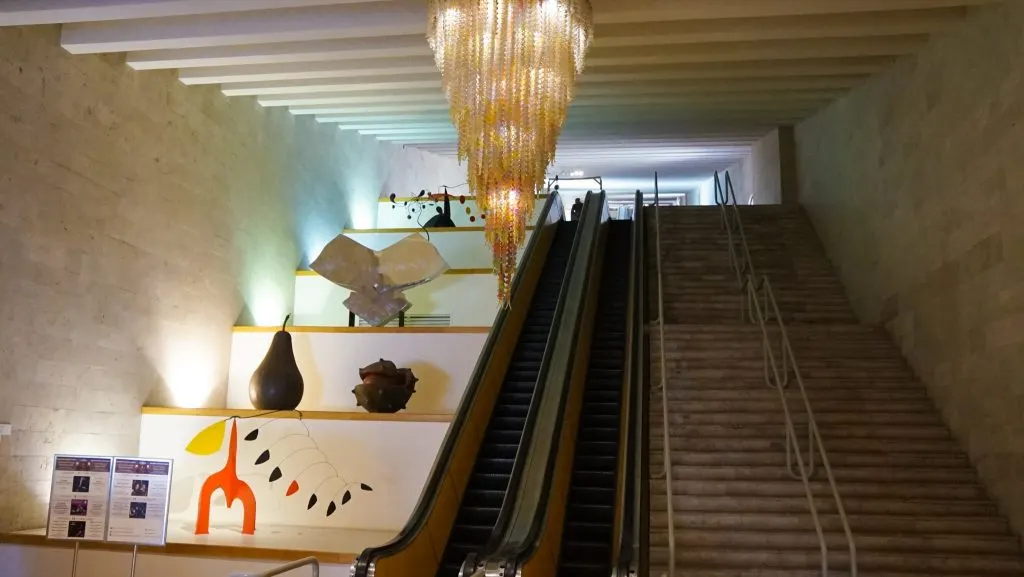 The Cascades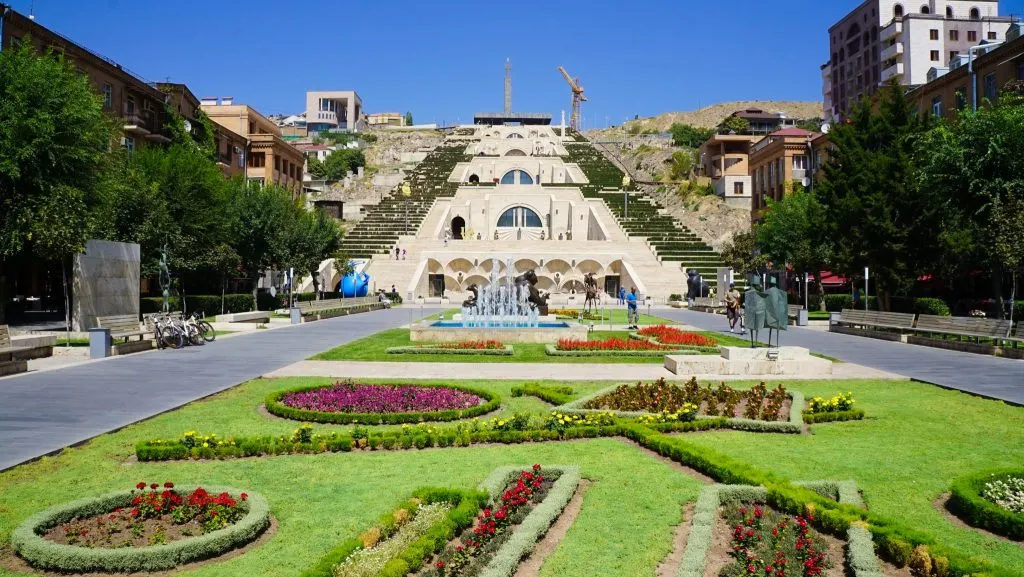 Mount Ararat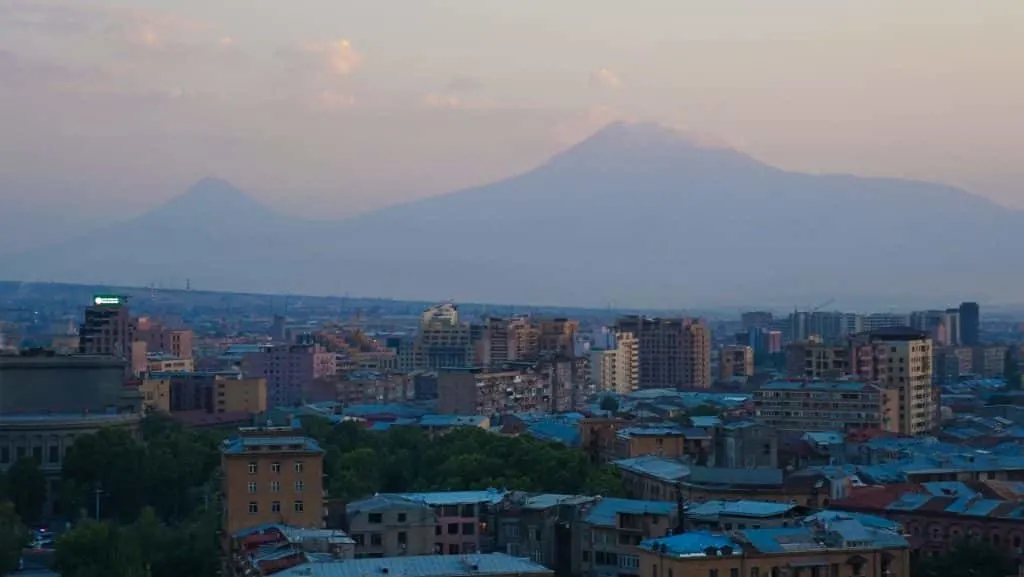 Saint Gregory The Illuminator Cathedral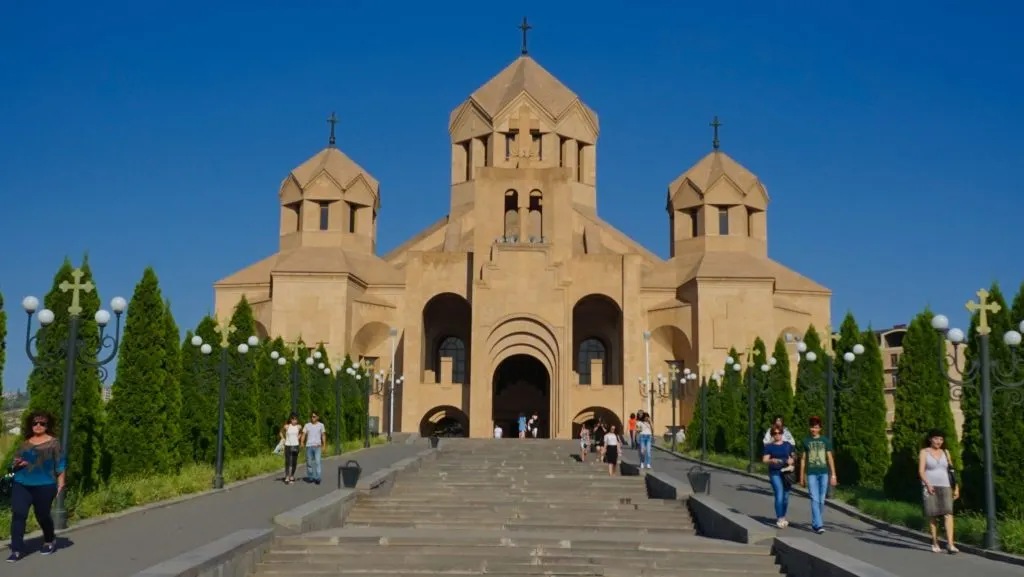 Mother Armenia Statue

The Armenian National Academic Opera & Ballet Theatre

Museum of History Of Armenia

---
If you like these best things to do in Armenia you might also like:
---
Things to Do in Yerevan's Surrounding Area
Etchmiadzin Cathedral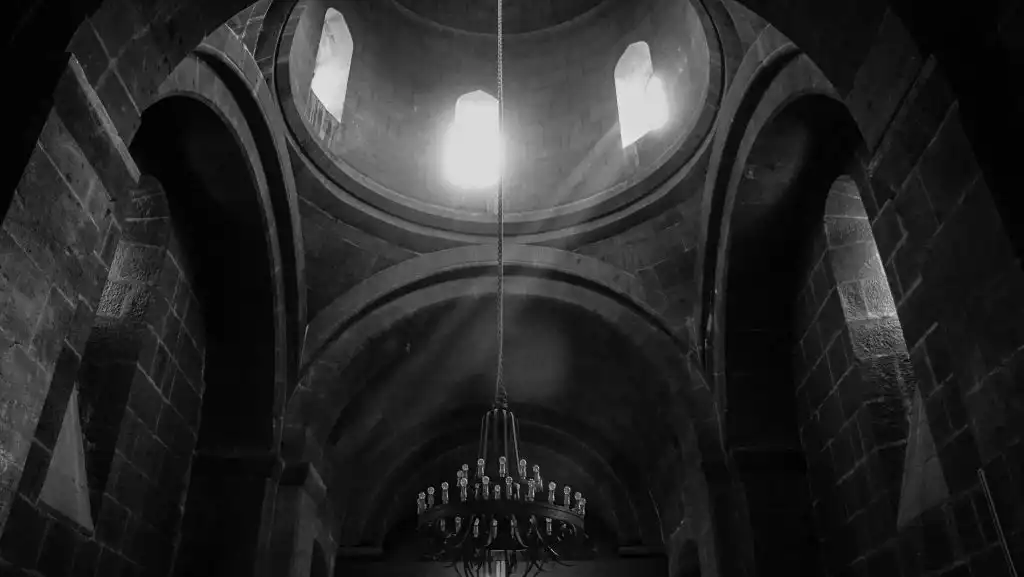 Zvartnots Cathedral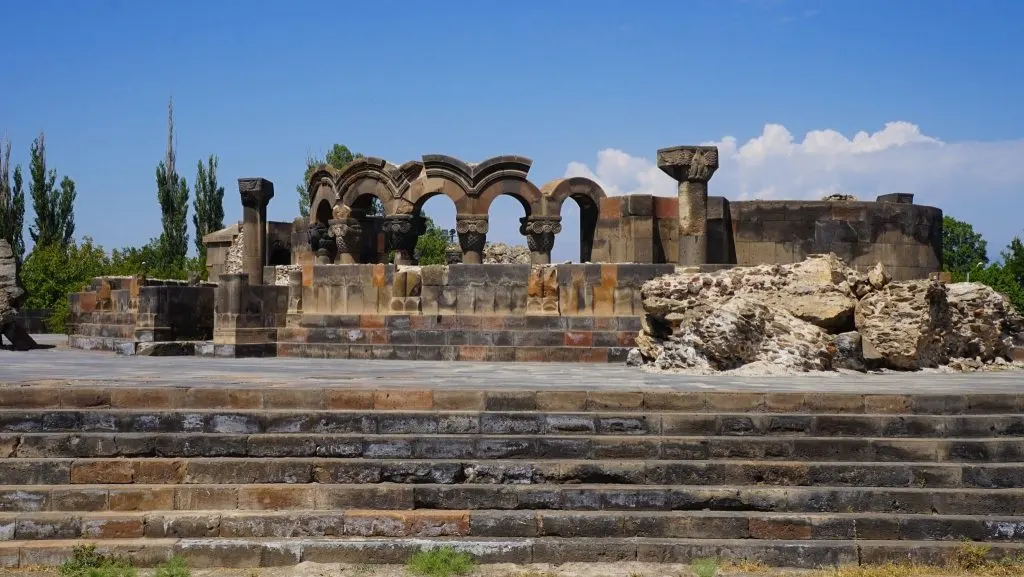 Garni Temple

Geghard Monastery

Saint Hripsime Church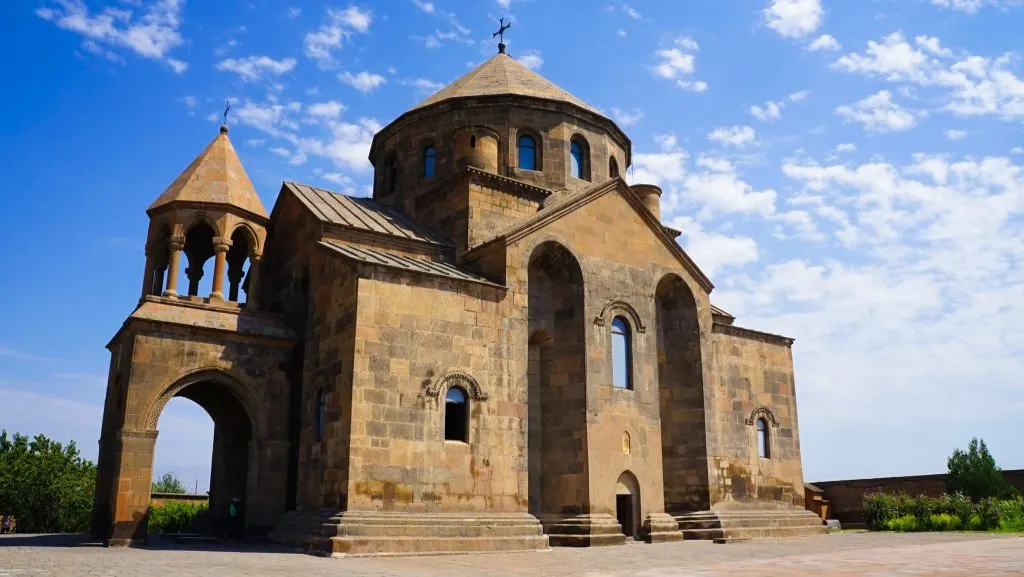 Things to Do in Armenia
Sanahin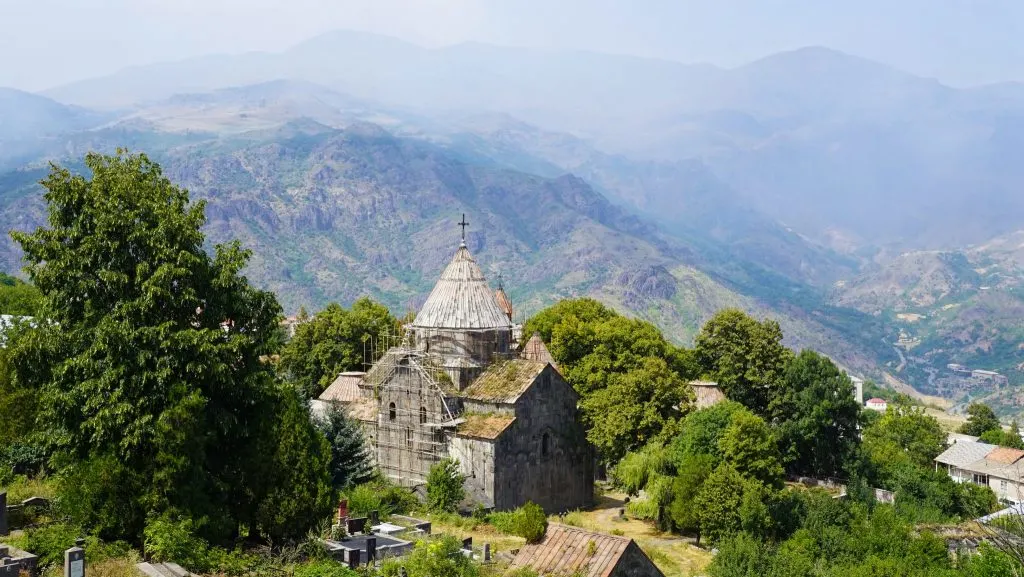 Haghbat

Debed Canyon

Akhtala Monastery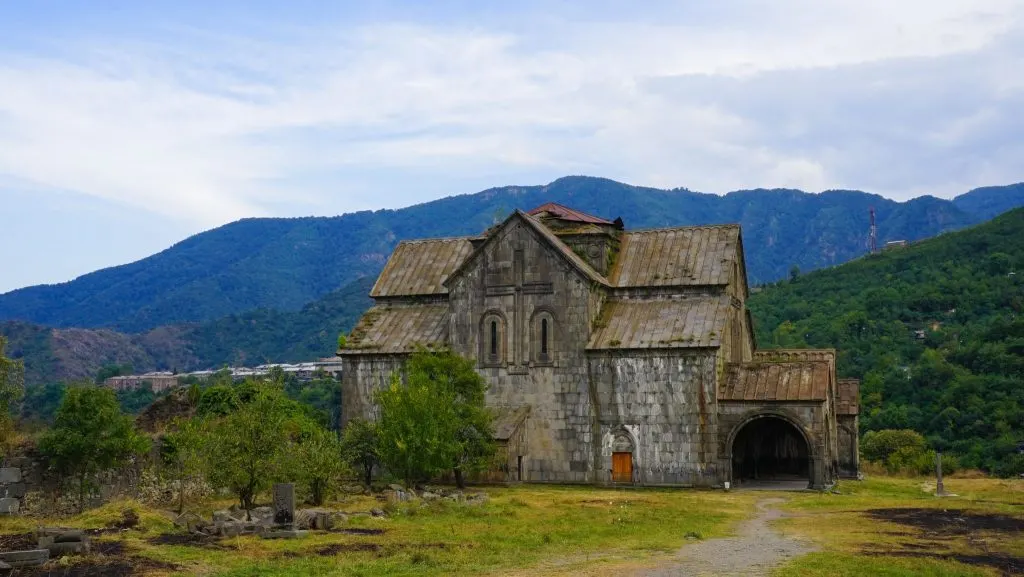 ---
By no means is this a definitive list however, there are plenty more Things to Do in Yerevan and Armenia! These are just my highlights from a week-long visit and what to see in Yerevan.
Please let me know your favourites Armenia attractions in the comments below or what it is that inspired you to visit Armenia!
And don't forget to take a look at all the wonderful hotels and hostels available in Yerevan now! With free cancellation on most properties you can book knowing that your reservation is as flexible as your plans!