Spectacular scenery, diverse cultures, fascinating history, lip-smacking food; these are the things Europe is made of. It's impossible to see everything this dazzling continent has to offer, so it will keep you coming back time and time again.
Whether you want to party in Riga or Lisbon, go to the opera in Vienna, see the ancient ruins of Scotland, bask on Mediterranean beaches, hike through the Alps, island-hop in Sweden, you can do it all in Europe. If we were in charge of your itinerary, the list of 'must-sees' and 'must-dos' would be so long that you'd be traveling for the rest of your life!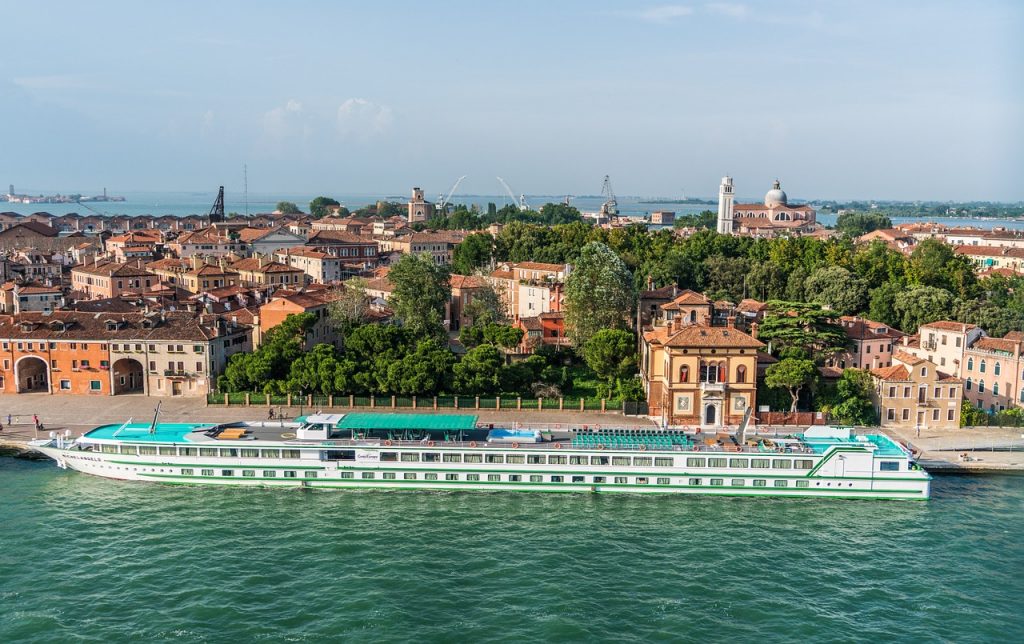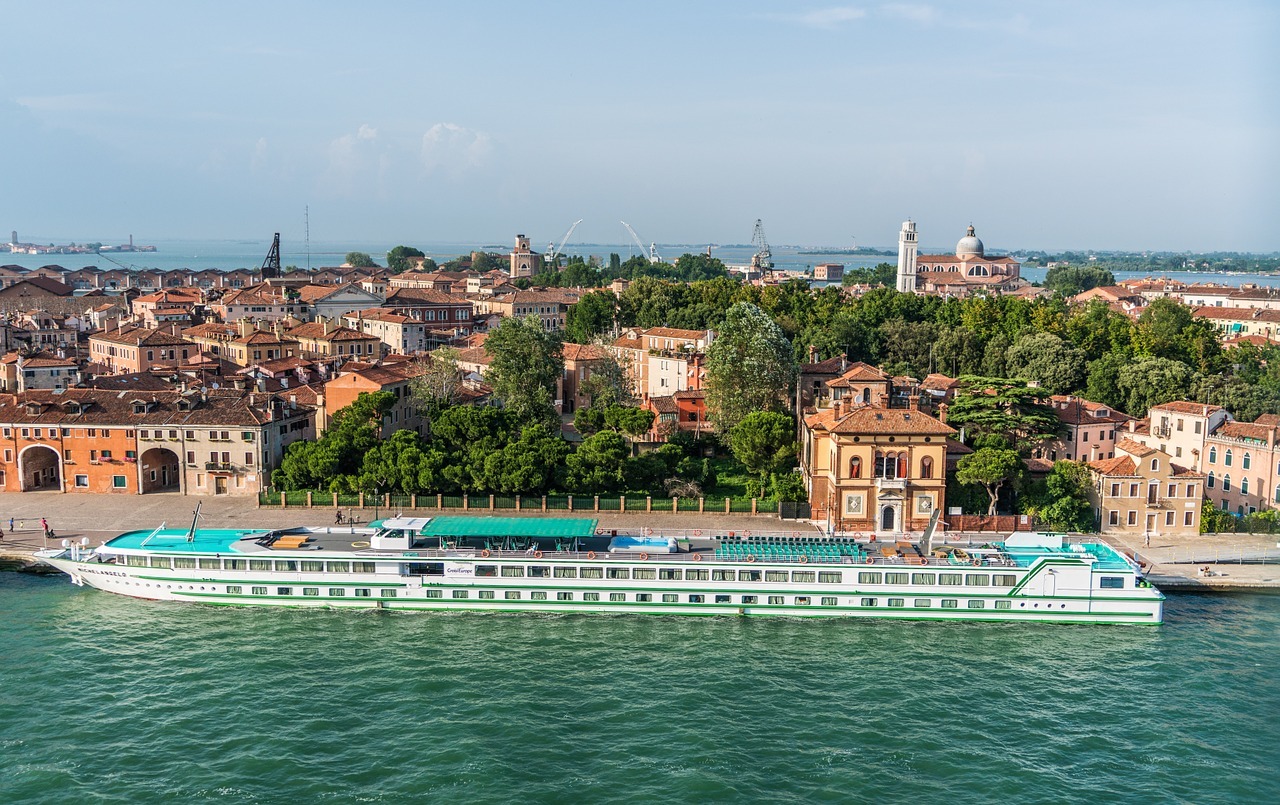 So with such a vast array of delights on offer, how are you even going to start planning your European trip? Our solution? An amazing river cruise! Scenic waterways criss-cross the continent, offering a variety of stops, sights, and experiences. You travel at a leisurely pace, giving you plenty of time to soak up the atmosphere.
Now, before you turn up your nose at a cruise, picturing greased-up octogenarians, lame entertainment, and awkward buffet dinners, think again! (Also, why do we malign these intrepid octogenarians? Still traveling at their age – that's our style!). Nowadays cruises offer a totally different experience, particularly on the smaller ships that glide along the rivers. You're also never far from land, so it's not like you're spending days marooned at sea on a boat!
Comfort, variety, lots of destinations? That's definitely a holiday we can get on board with. So, now you're convinced, let's have a look at the best European rivers for cruises!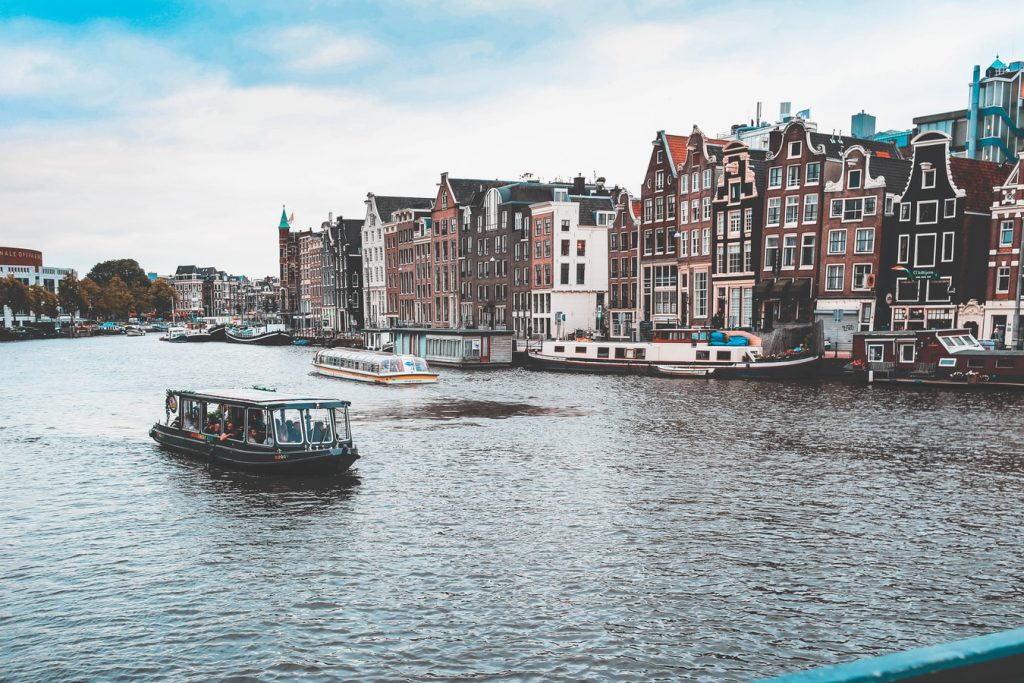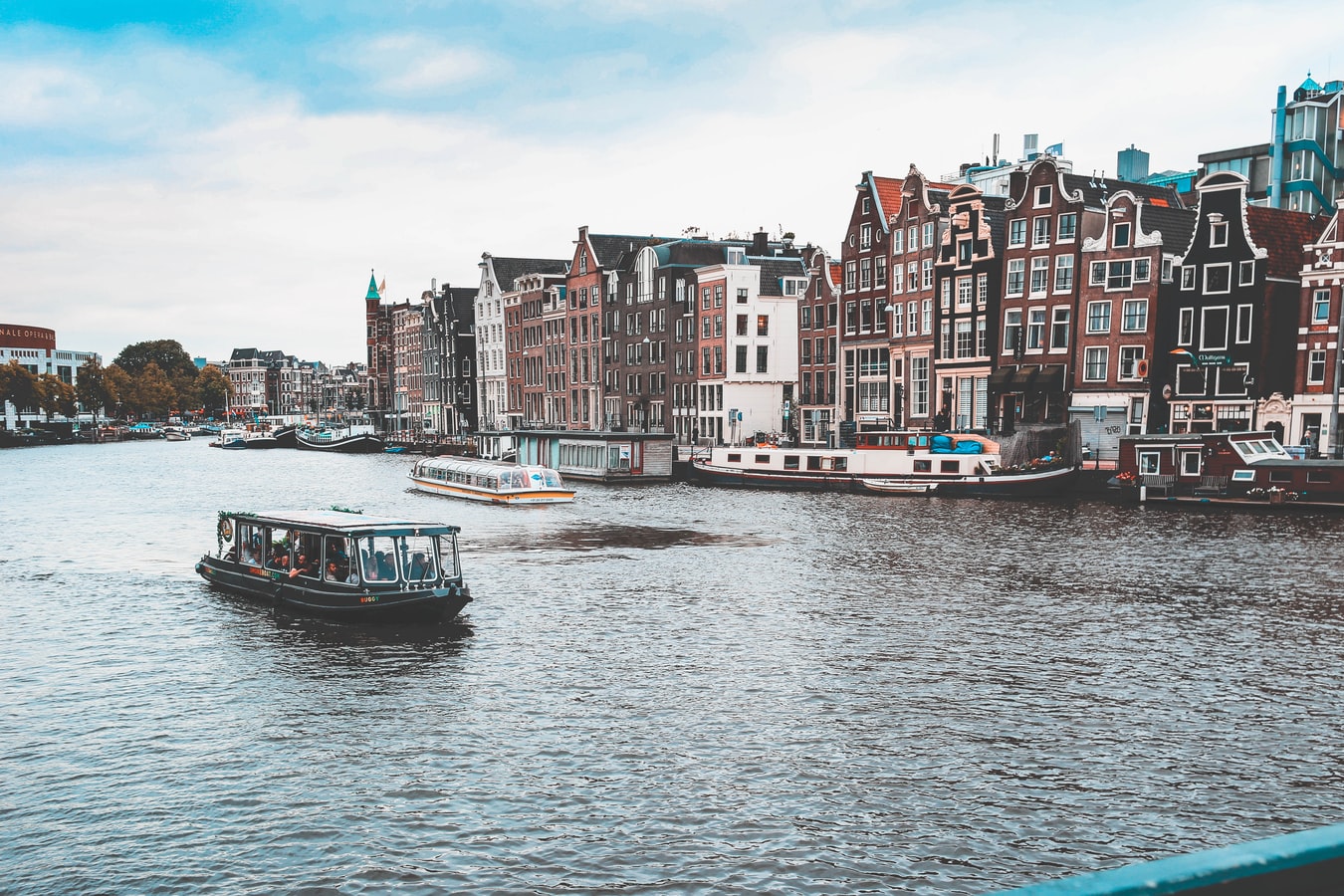 The Best European Rivers For Cruises In 2022! 🇪🇺
The Rhone River
Flowing from its source at the Rhone Glacier in Switzerland through Lake Geneva and south-east France to join the Mediterranean in Arles, this 500-mile river allows travelers to enjoy often-overlooked areas of the French countryside. Most cruises start in Lyon and take you through the vineyards, pine forests and lavender fields of Provence. There are some truly glorious views along this route, and they don't have to remain as just a view. You can step off the boat to enjoy bike rides through nature, painting workshops in Arles or cooking classes in Lyon.
Another great stop along the Rhone is Avignon, the historical seat for Catholic Popes that only became part of France in 1791. Nearby you'll find the walled city of Viviers and the Roman Pont du Gard. What really makes a cruise on the Rhone stand out, however, is the abundance of delicious food and drink. This is a region famous for its cheese and wine and there are plenty of opportunities to sample the local produce. Tournon even has a chocolate factory to tour if you have more of a sweet tooth. A Rhone river cruise is a feast for the eyes and the stomach – you'll end it feeling relaxed and fully satiated.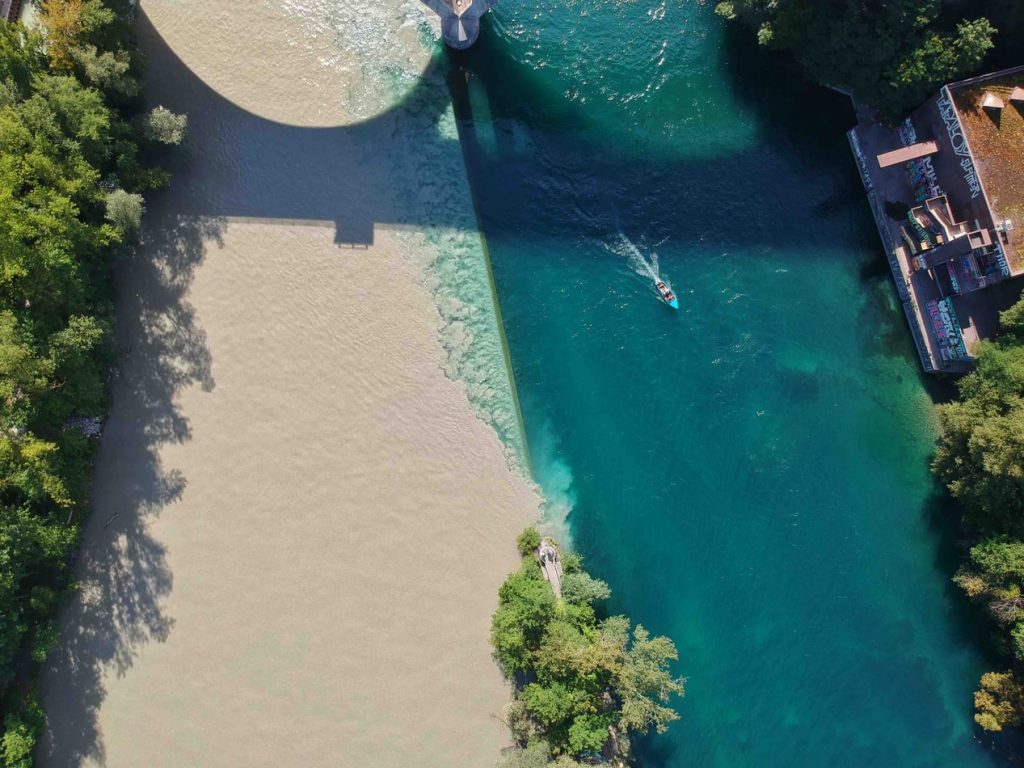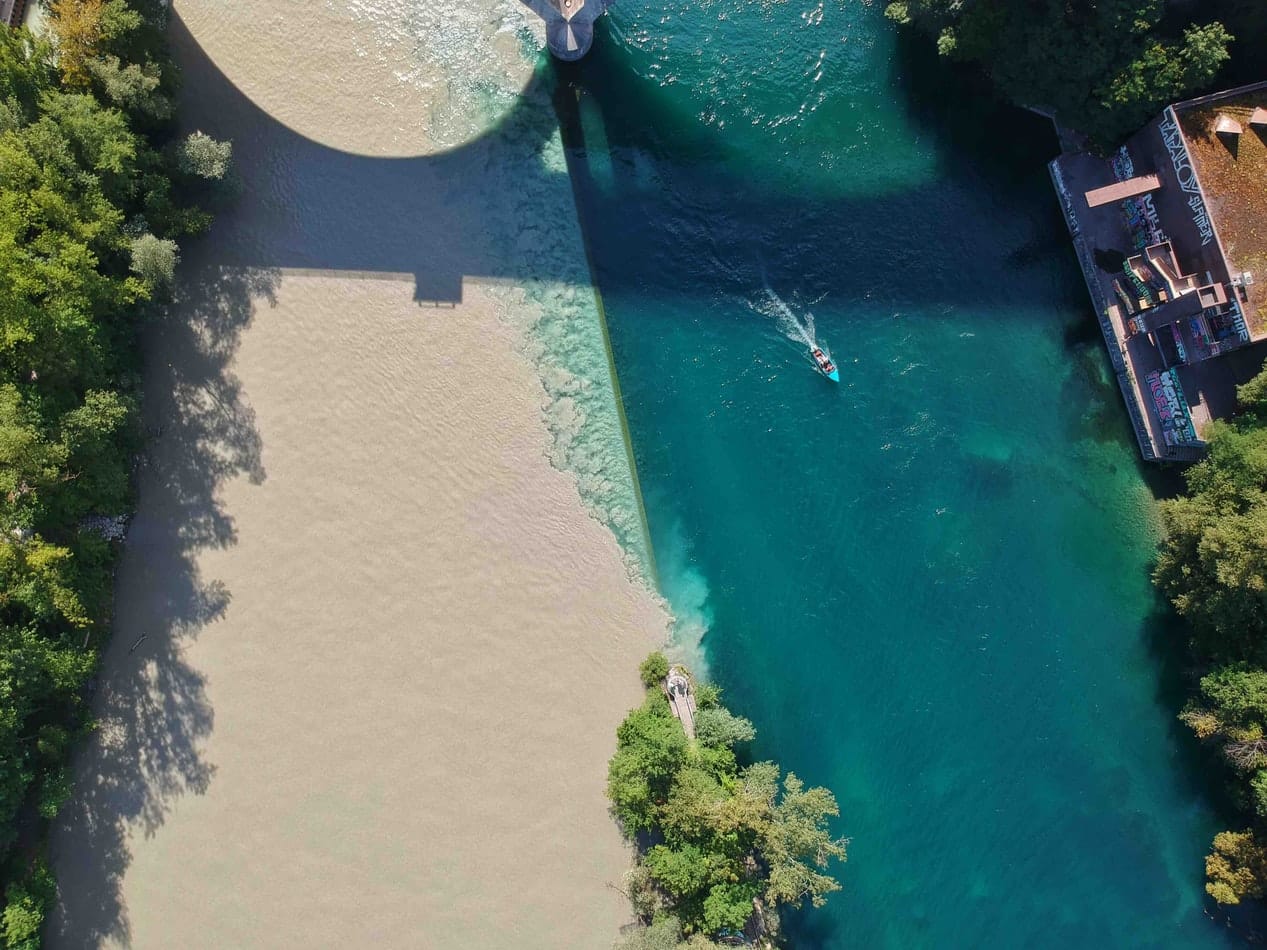 The Danube River
The 1,800 miles of the Danube wind through Germany, Austria, Slovakia, Hungary, Croatia, Serbia, Bulgaria, Romania, Moldova, and Ukraine. As such, we don't think we're exaggerating to say that a cruise along the Danube can offer you one of the most diverse cruises in Europe. You'll traverse geographical, cultural and linguistic boundaries to see the most fascinating parts of the continent, taking in UNESCO World Heritage site Wachau Valley, capital cities steeped in history and plenty of enthralling river scenery. The Mediterranean might be where it's at for sun-soaked sky-blue days, but Central Europe is where the magic happens.
High points include Passau, 'City of Three Rivers', where you see the Danube, Inn, and Ilz converge; the opera house and Sachertorte of Vienna; and lively Budapest. Endless variety and endless new things to try mean that there's no chance of getting bored. Most tours take you from Passau to Budapest or Budapest to Bucharest. The former sees some of the most beautiful scenery on the continent while the latter route definitely covers the 'road (or river) less travelled'.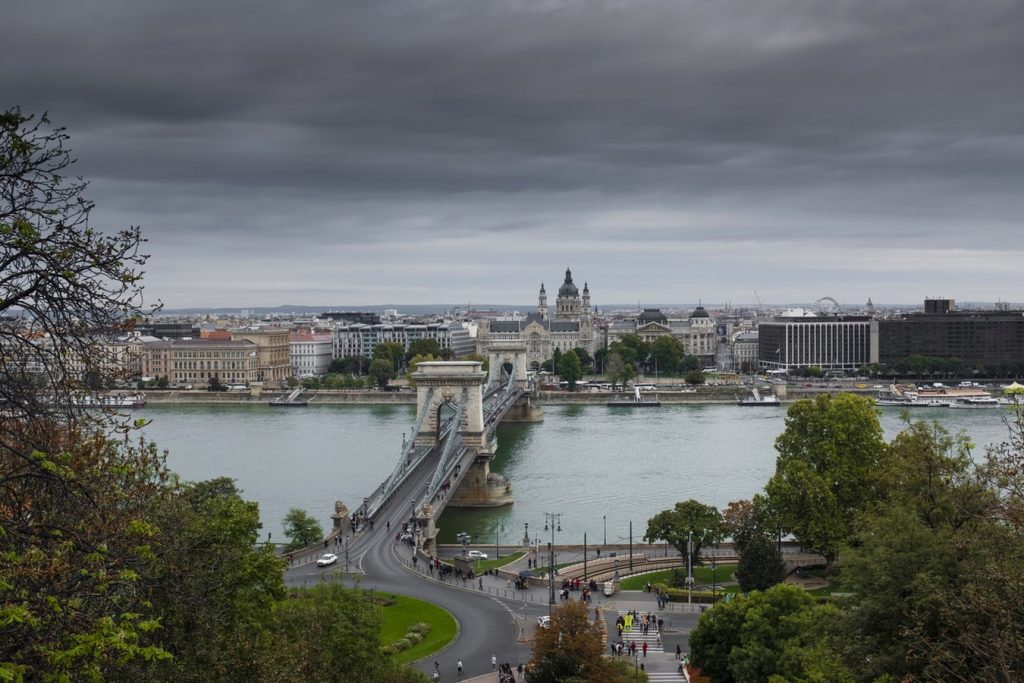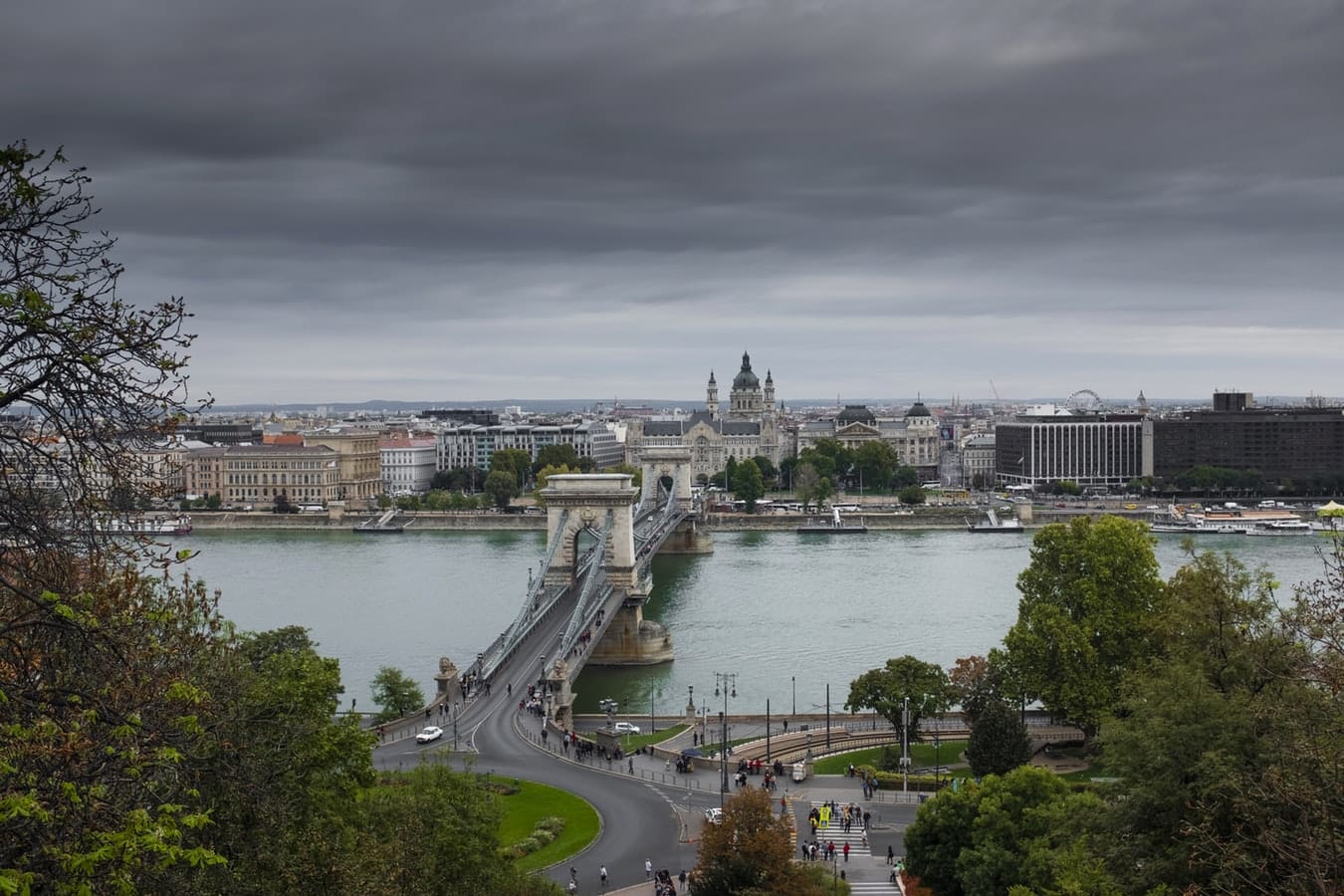 The Seine River
Calling all Francophiles, we've found the ideal European river cruise for you! The first of several selling points is that you usually get to start in Paris, City of Lights, and enjoy the bustle of life on the banks of the Seine in this incredible city. Seeing the splendour of Notre Dame and La Seine Musicale from your boat is a real delight. Upstream are the lush vineyards of Burgundy; downstream are the medieval towns of Normandy. The fields and orchards of Normandy burst with colour and life, providing the perfect visual accompaniment to tasty food on board.
Some of the best parts of a Seine river cruise are found in Normandy, such as Monet's gardens near Vernon, or Bizy Castle. Rouen was home to Joan of Arc and features gothic Rouen Cathedral. Travellers interested in history could also incorporate an excursion to the Normandy beaches. It's a romantic, beautiful and historically interesting way to see France.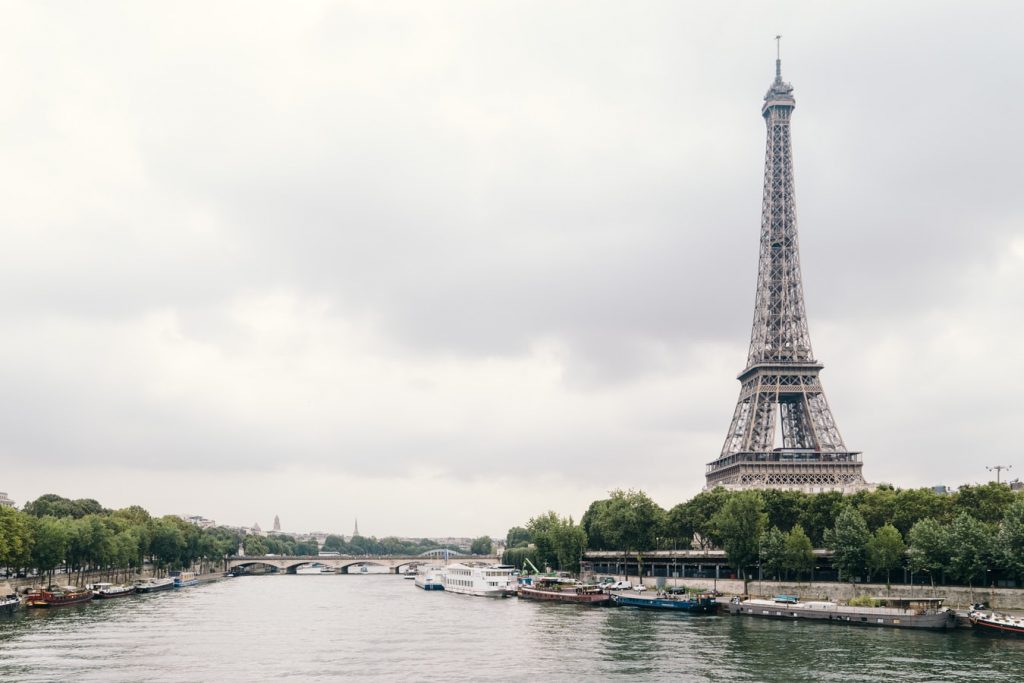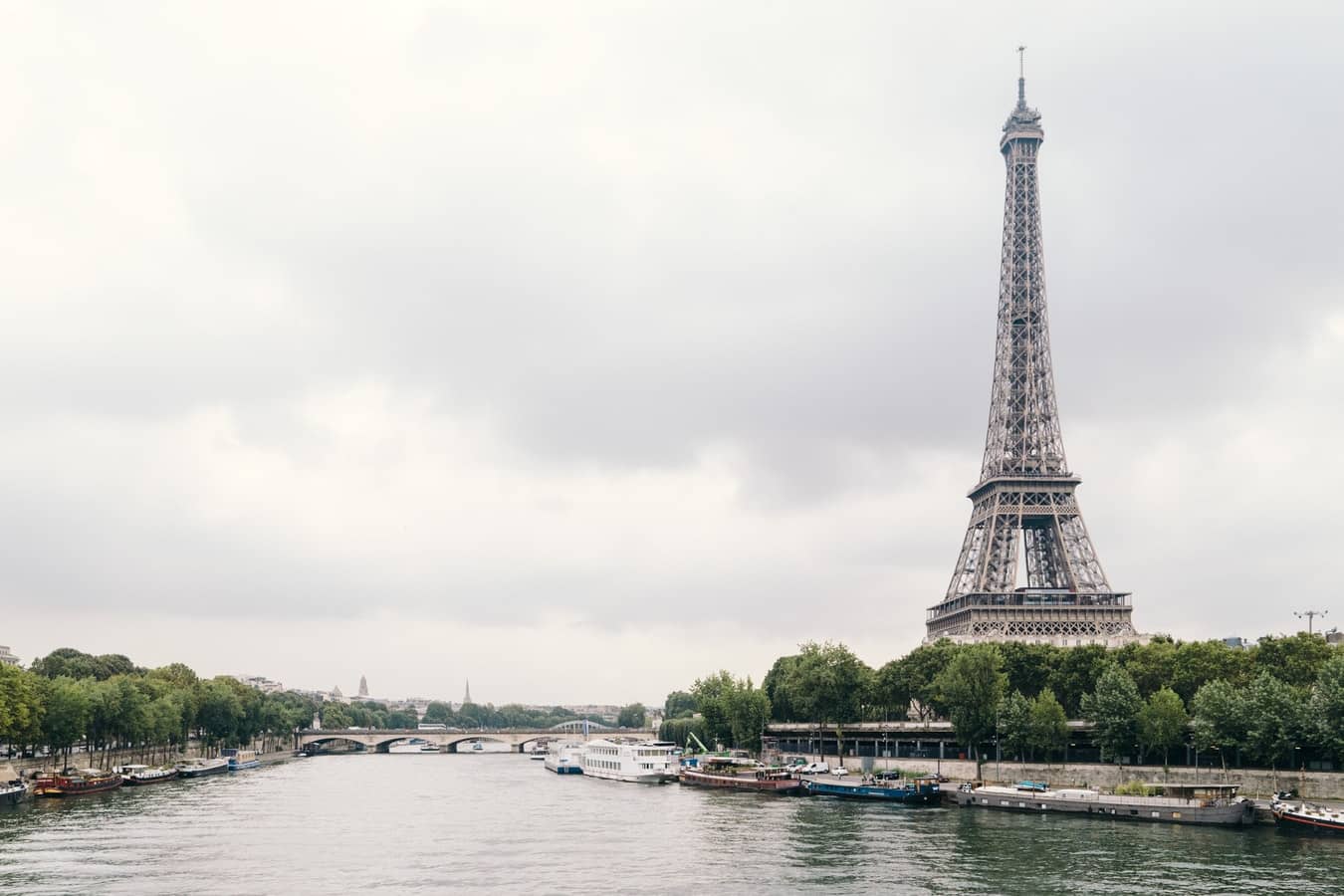 The Rhine River
Providing artistic inspiration for centuries, Germany's longest river is definitely one of the best European rivers for cruises, both for its historical significance and UNESCO-listed scenery. The source is in Switzerland and the mouth is in Rotterdam, the Netherlands, but it's the 65km Middle Rhine, or 'Romantic Rhine', that truly captures the imagination. Along this stretch you'll see castles towering on cliffs 400 feet above the water, terraced vineyards and the famous Lorelei Rock.
As well as the gorgeous countryside, a Rhine river cruise also offers lots of interesting towns and cities to explore. Strasbourg, split between France and Germany, is a fine example of a city balancing between two countries; picturesque Rüdesheim has a totally unique mechanical musical instrument museum (try saying that 3 times, fast!); Cologne and its cathedral are a must for history or architecture buffs – and then there is Dusseldorf. Amidst all this exploring, enjoy local wines, beers and cakes.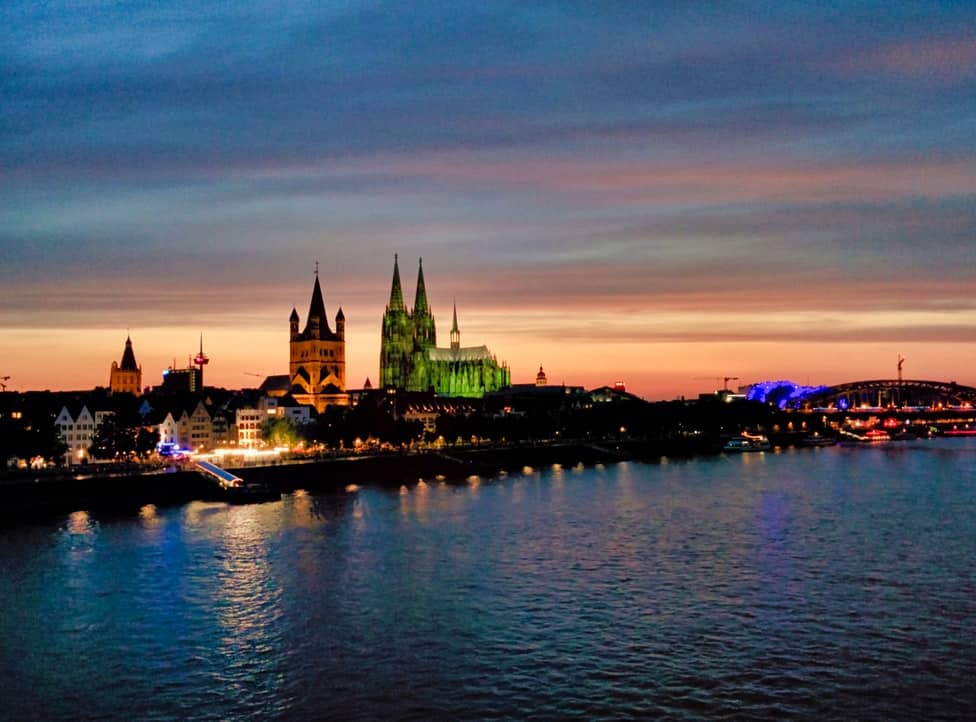 The Saone River
A tributary of the Rhone, the peaceful Saone River is worth a mention all on its own. It's definitely one of the best European rivers for cruises if you're looking for something chilled out. Meander through the beautiful wine region of Burgundy, enjoying the picturesque towns that dot the banks among the vineyards. If you're so inclined, you can leave the boat to enjoy a coffee in a quaint local café; otherwise, stay on the deck and enjoy it all from there.
We would recommend venturing ashore in Macon, an ancient city that dates back to 200 BC with several historical attractions. In addition to these, it also has plenty of places where you can taste the local wines, as does Chalon-sur-Saone. Basically, make sure you try plenty of wine! You'll also pass by Lyon, one of our favourite French cities.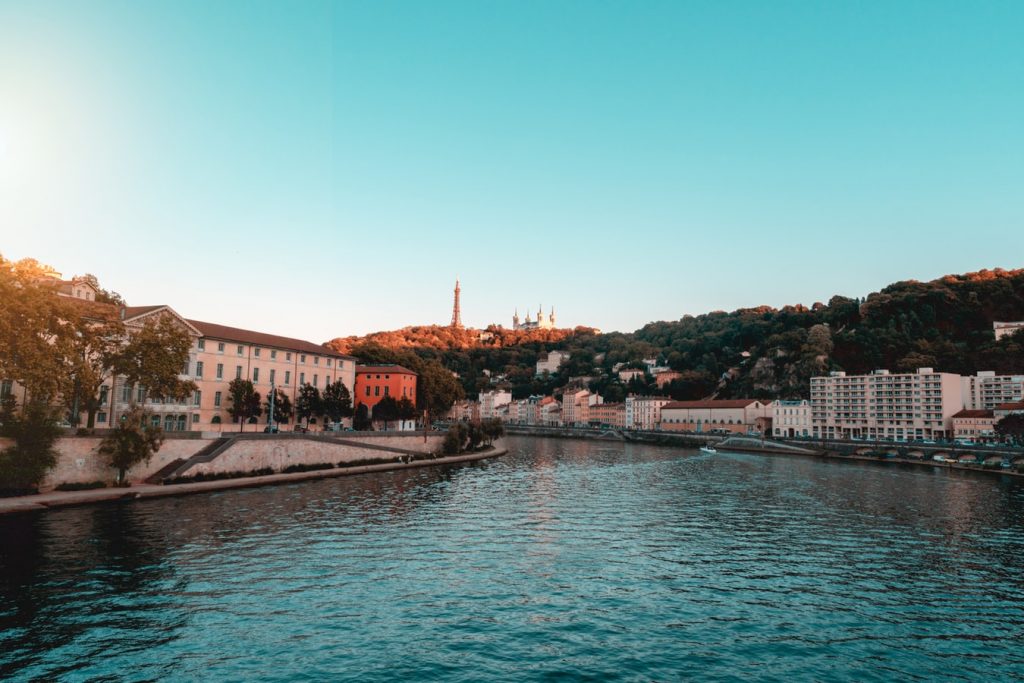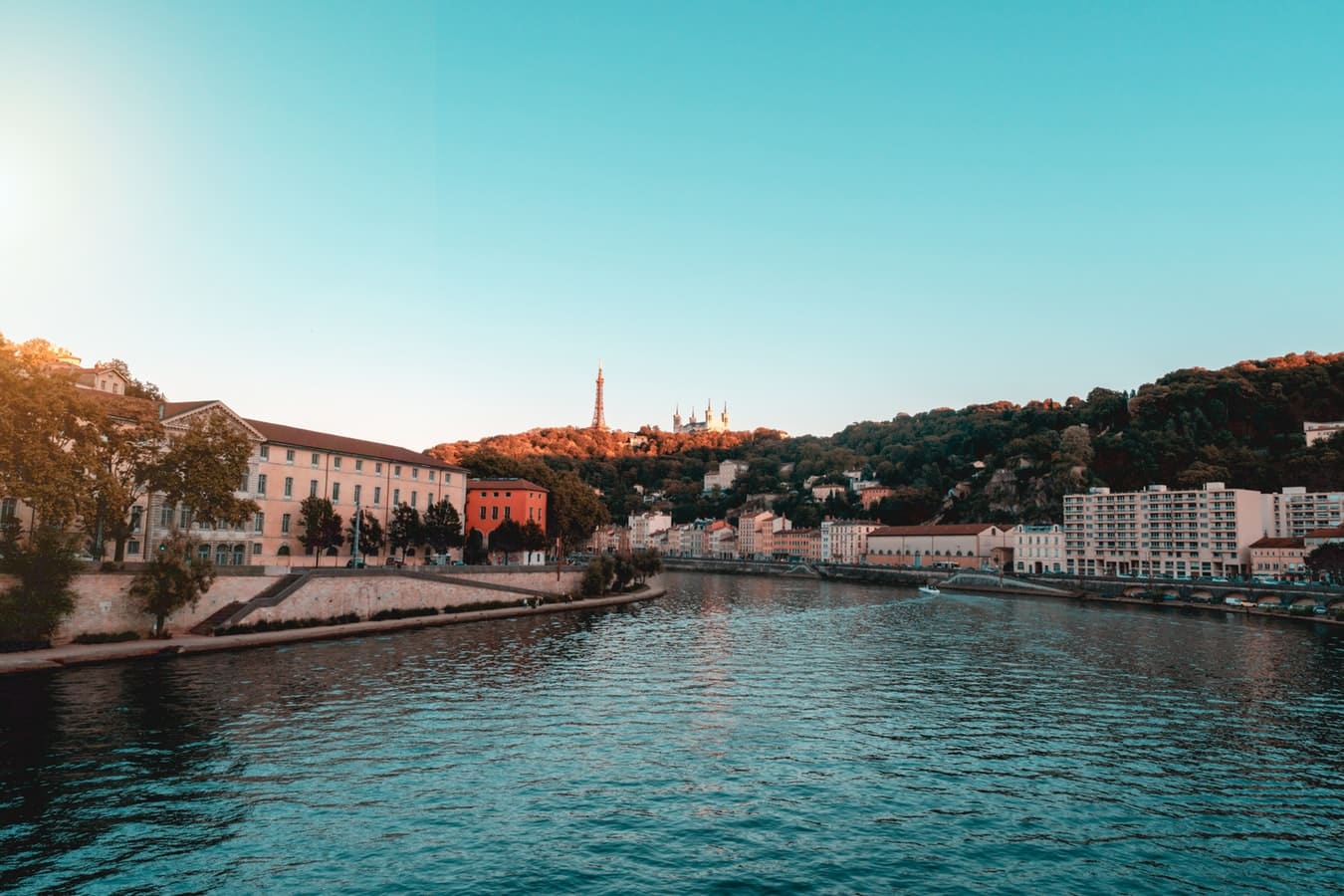 Which River Cruise Company To Take?
Unsurprisingly, you have no shortage of options when it comes to cruise companies in Europe. There are now dozens of ships chugging up and down European rivers, and if you're a cruise first-timer, it can be tricky to see the differences. However, in our experience, Avalon Waterways is the company that really stands out among these.
It's not only the gorgeous ships and the facilities (though we'll get to those), but also the welcoming atmosphere that's created on board an Avalon ship. It feels like everyone you meet is smiling, with team members from the Captain to the waiting staff happy to help with any inquiry. It doesn't feel old-fashioned or restrictive like you might worry a cruise ship would be – for example, there's no dress code! It's a relaxed environment where you can feel comfortable just enjoying the trip without worrying about anything else.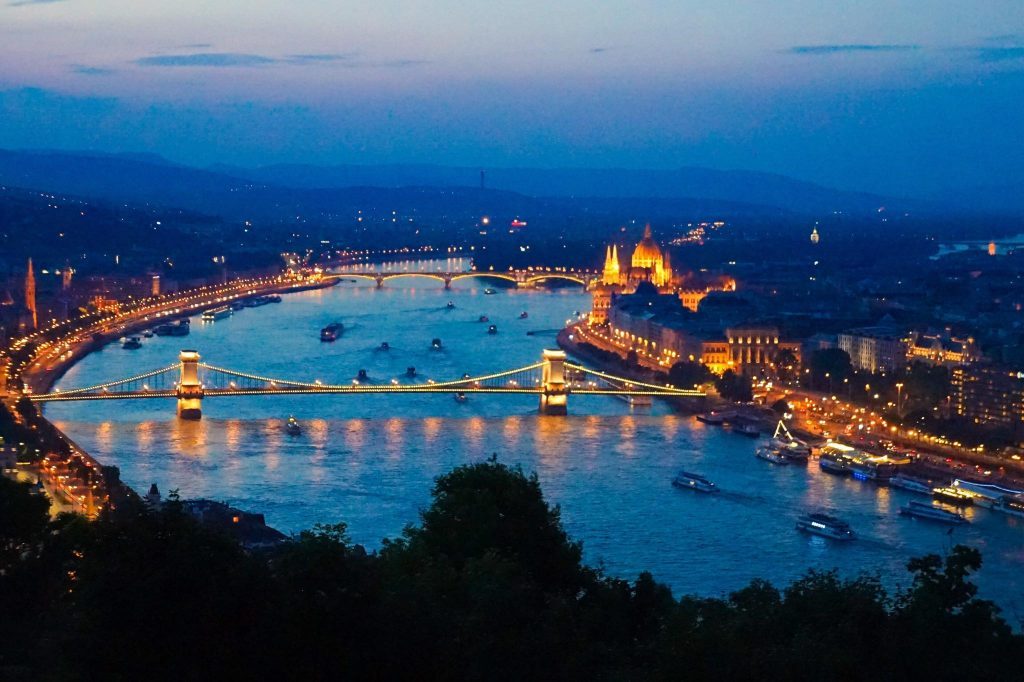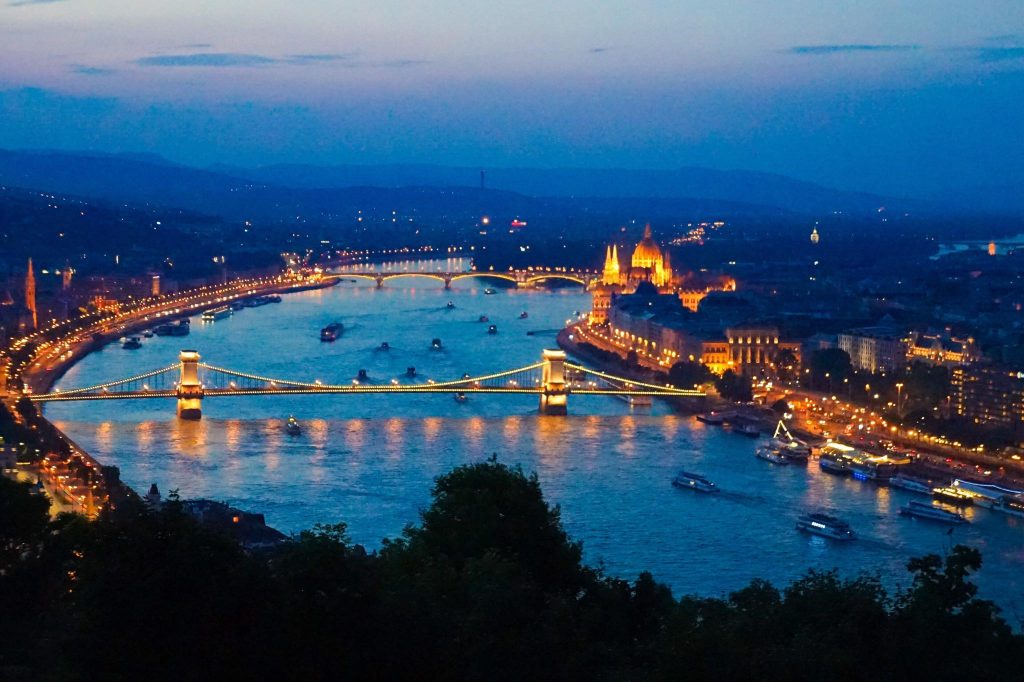 It also helps, of course, that the ships are well-designed, well-equipped and rather luxurious. The Panorama Suites on the Suite Ships, if your budget stretches to them, are well-worth the money. Floor-to-ceiling windows and open-air balconies mean that the views are really breath-taking, even when you're simply sitting in bed with a cup of tea! Speaking of the beds, these are some seriously comfortable ones! You'll barely want to get up in the morning if it wasn't for the temptation of rich coffee and delicious fresh food awaiting you!
Your dining options are varied and flexible. There aren't any strict dinner times and you can choose how fancy you want your meals to be. There are cafes and high-end restaurants, all offering dishes from the region you're sailing through. Accompanying your food is regional wine and beer.
Our favorite thing about a cruise with Avalon? It's the freedom to choose what you want to do. There are arranged onshore excursions, entertainment options onboard, a fitness center, bicycles available for your use, a Jacuzzi on the deck, coffee on tap – but you choose how much or how little of all this you partake in. No pressure! Simply do your thing and enjoy Europe's glorious rivers.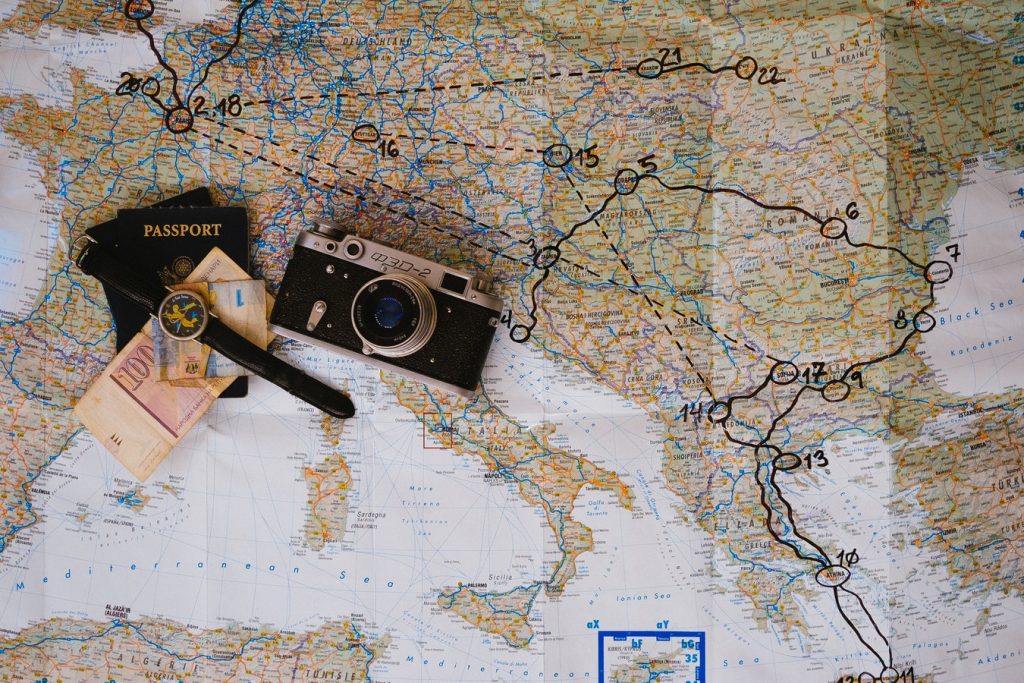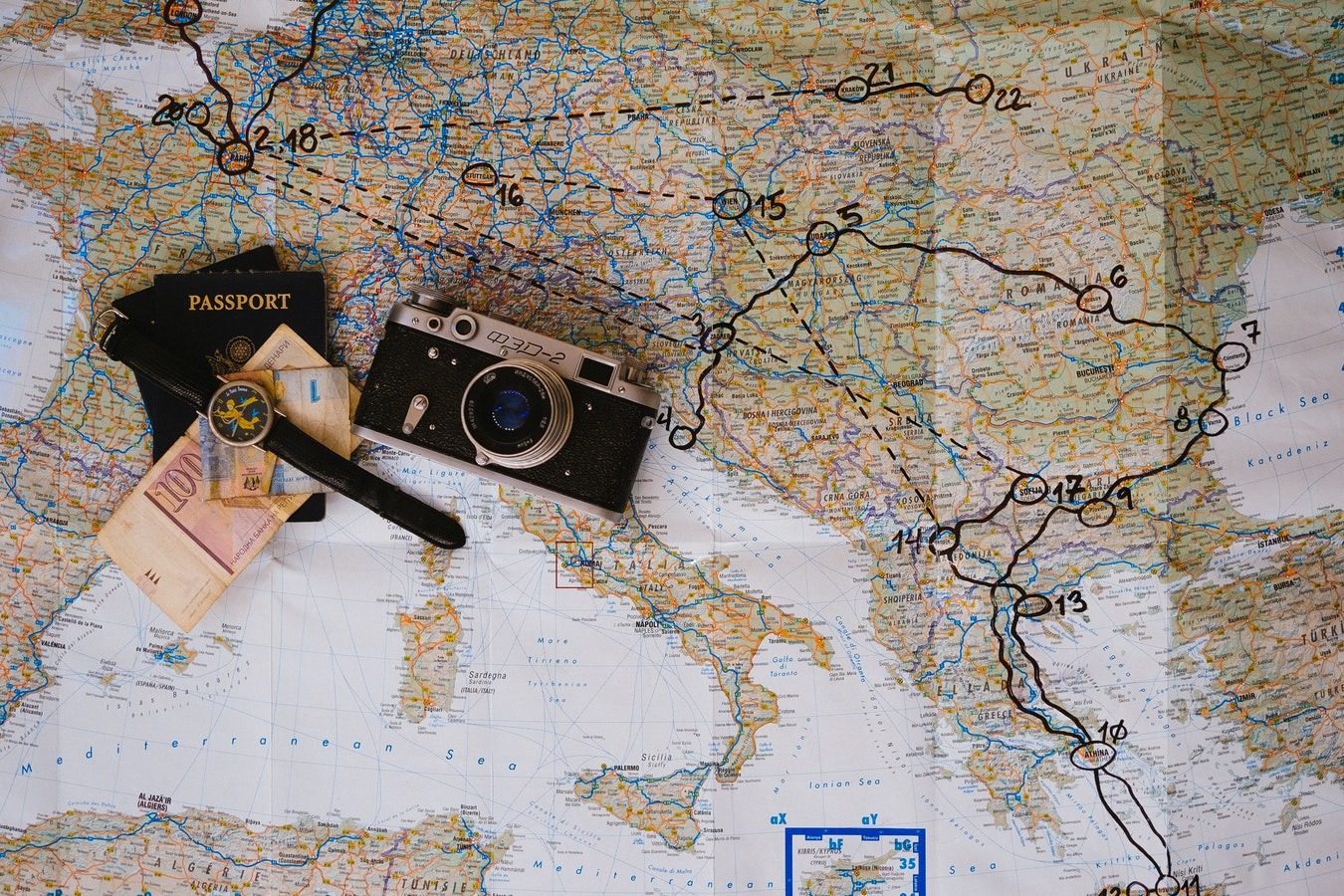 Further Things To Consider Before Any Adventure
Now you're all set and prepared to explore our big wide world, why not sort out everything else out all in one go? If necessary for your travel plans make sure you have brought proper travel insurance, protected your privacy by getting a secure VPN, compared all the top hotel booking sites to find just what you're after, reserved an unbeatable rental car price and - of course - booked the best flight deals!
Or maybe just forget it all and go for a last-minute cruise or effortless tour instead?
Many budget travelers (including me) indulge in worldwide airport lounge access, so we can experience luxury while still slumming it in economy. Naturally, we would never leave home without a more general travel guide since we couldn't possibly cover everything here!
Just add an adventurous attitude and plenty of smiles - they go a long way - and that about covers it all! Now go out, find your own path and don't forget to share your best inspiration stories with me on Facebook, Twitter, and Instagram...I'd love to hear from you!